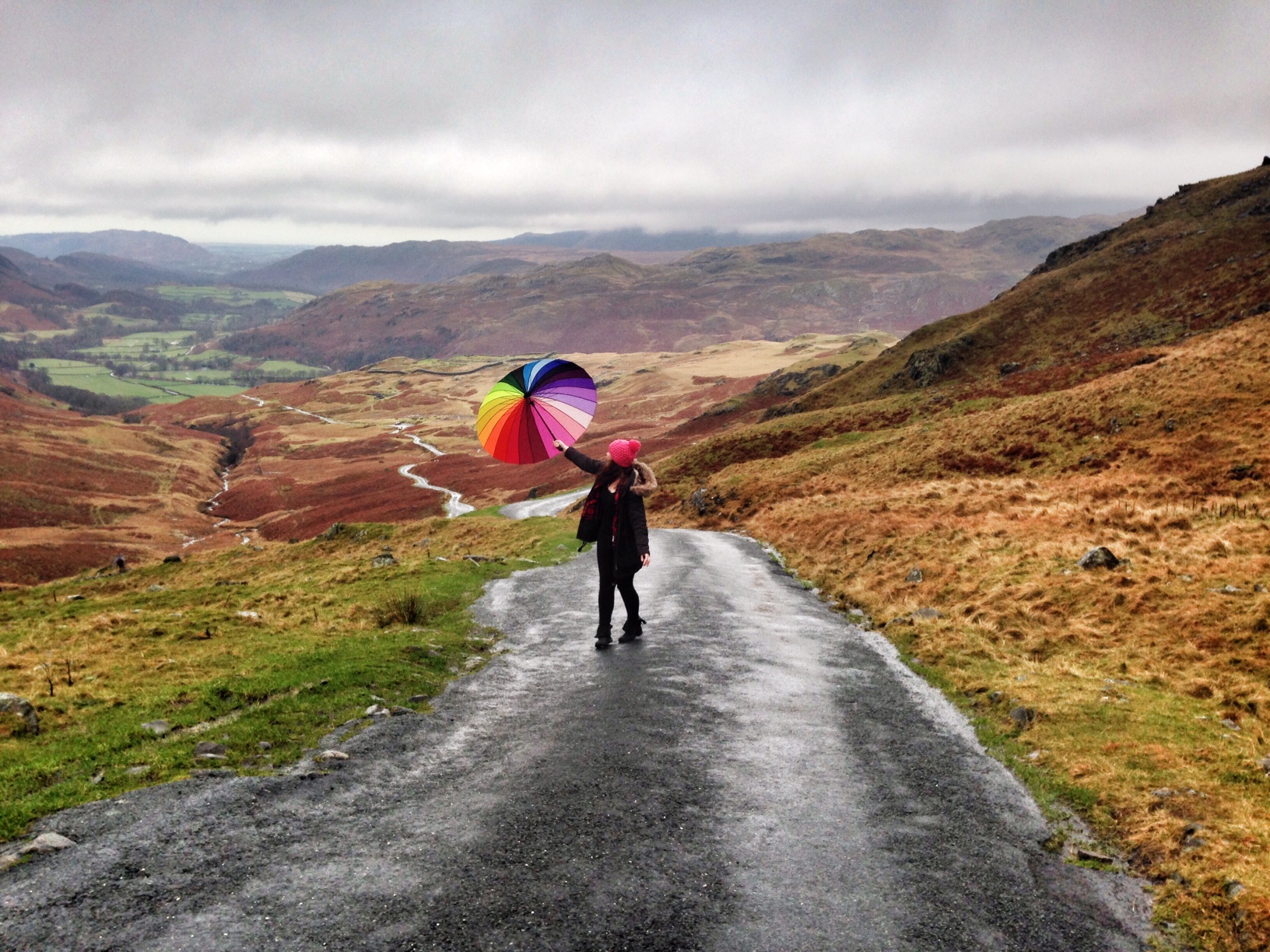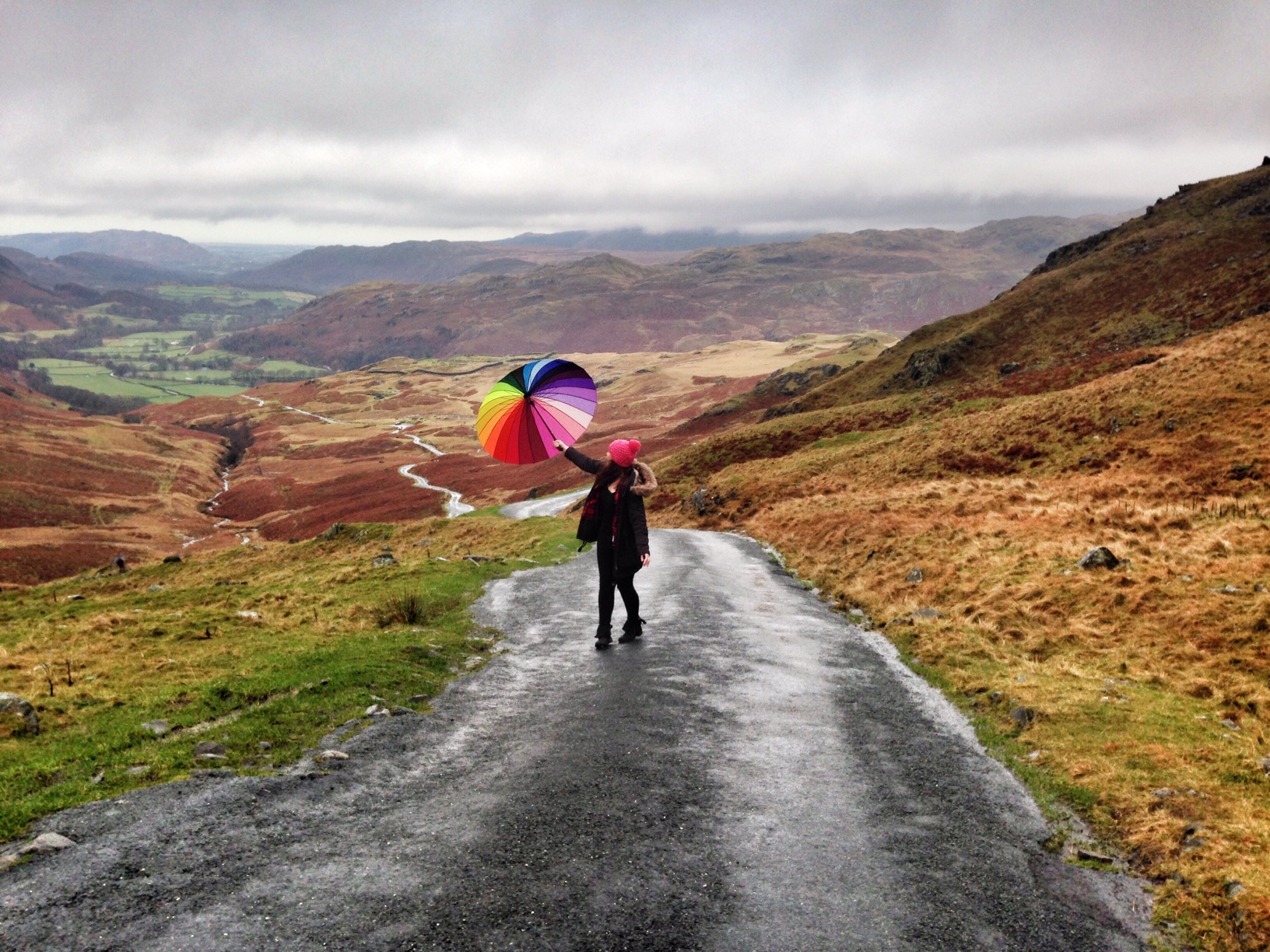 Back at the beginning of the year, my friend Brenna and I decided to go on a weekend away. Brenna is on a mission see more of the UK this year, and I don't really need any persuading get in the car and go adventuring! The brief was simple – somewhere cool, somewhere beautiful and somewhere close to home.
After thinking about it for a day, we both suggested the exact same place – the Lake District, in North West England, one of the most naturally beautiful places in Britain. With stunning landscapes, mountains, lakes and pretty towns, it's no wonder that this area became the muse of poets and writers such as William Wordsworth and Beatrix Potter.
The Lake District is the perfect place for outdoor adventures – hiking, cycling, water sports, adrenaline sports, you name it and is aspiring to become the 'Adventure Capital of the UK' (although I reckon it's got stiff competition from Scotland  and you know that I think Wales is pretty epic too). But this trip wasn't about outdoor pursuits, we were going on a road trip!
Brenna caught the train up from London on the Friday and we set off towards Kendal early on the Saturday morning. I was designated driver and Brenna the navigator. There was no plan as such, but we knew we'd go from Kendal to Buttermere and onwards to where we were staying in Keswick, stopping wherever we felt like it in between.
When we arrived in Kendal, many of the roads out were closed due to the floods, so after a few circles of the town, we eventually found our way out and headed towards Windermere. When we got there the rain was coming down hard and I was beginning to fear the weekend would be a total washout (no pun intended).
We continued on towards Ambleside, but the rain just got worse. We decided to keep driving, looking for a break in the weather. But Brenna's Google Maps told us that the road we had been planning to take via Grasmere was closed, so we decided to take a detour down some country roads and see where we ended up.
Signal on the phone was pretty much non-existent by this point so we just had to wing it. We came to a road that looked a little dubious, and that's a generous description. We now had a choice, go back towards Windermere and find a main road, or we go this way – the longer, more difficult, potentially hazardous, 'scenic route'… 🙂
Wrynose Pass and Hardknott Pass
The road wound up and up, my poor car struggling with the incline on what (we know now) is notoriously known as one of Britain's most difficult and beautiful roads. Brenna and I were in hysterics as we willed ourselves upwards. Come on little car, you can do it.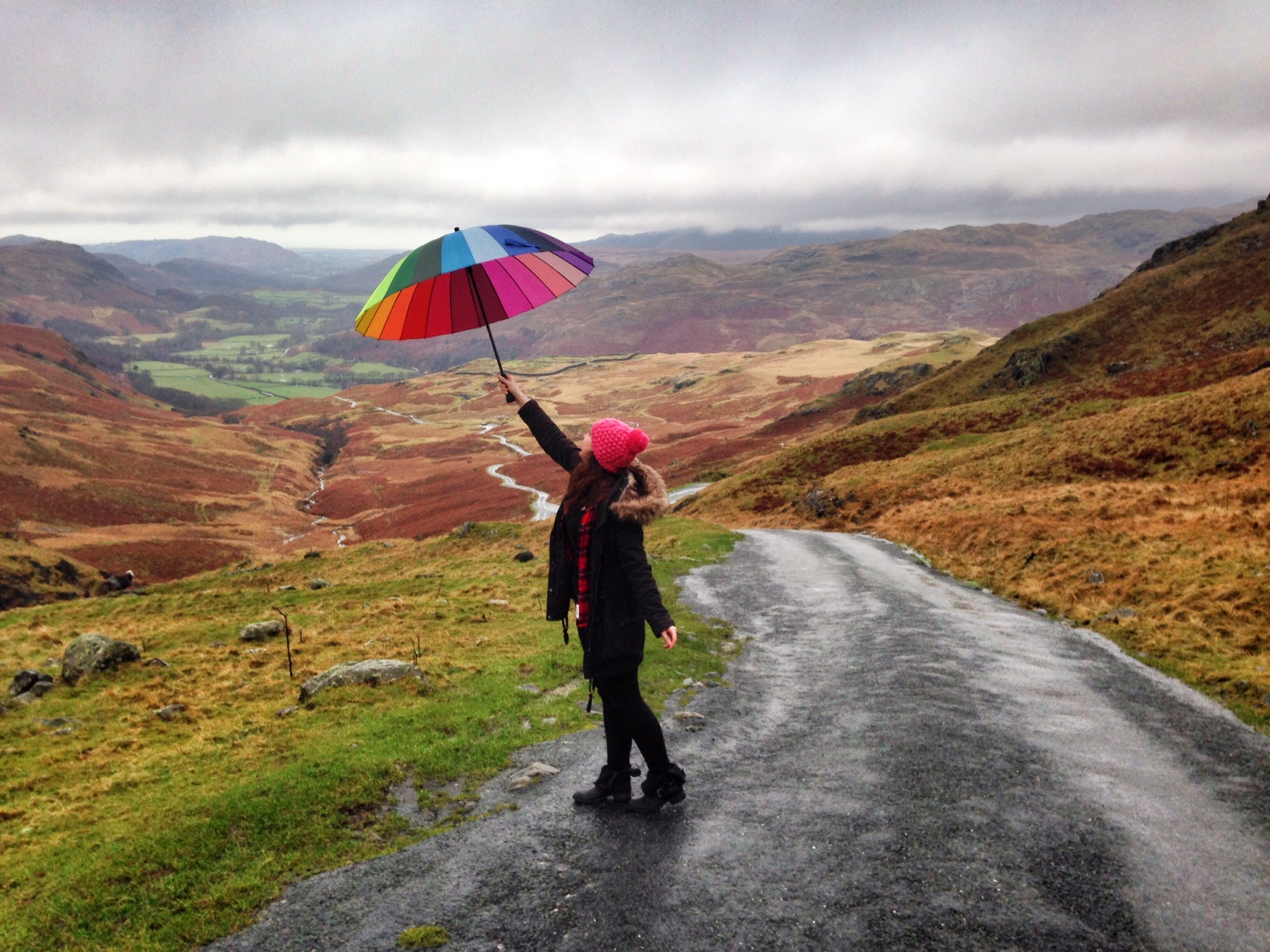 I can't say that I was totally relaxed as we drove along the narrow, winding roads, especially when we passed another vehicle, but the views more than made up for the fear.
Wrynose Pass, turned into Hardknott Pass which was even more beautiful. Earlier in the day I had feared that the weather might ruin our trip, however, it turned out to be perfect. Yes, it was rainy and absolutely freezing, but on the plus side, there were very few other cars on the road, so we could pretty much stop where we wanted and for as long as we wanted. It also gave us the perfect excuse to take my rainbow umbrella
out for a spin, well, when it wasn't too windy.
We'd spent so much time eating a massive fried breakfast at the services, stopping to enjoy the views, getting lost and taking photos that the light was fading by the time we got to the turn off for Buttermere, so we decided to wait until the morning to see it and headed straight to Keswick where we were staying for the night.
Our evening was eventful to say the least. It started off with a lovely meal and a couple of glasses of wine at a local pub. We could have stayed out and done a pub crawl, but knowing we had a lot to do the following day we decided to head back to our B&B to chill. However, at around 11pm couple in the room above us decided to have a full on drunken domestic (which we had to break up), he then left and to cut a long story short, it ended with the police removing the girl and her other two friends at around 2am. So much for an early night. It was, however, highly entertaining.
Over breakfast the next morning, our very apologetic landlady told us that we had to take the Honister Pass to Buttermere. So that we did.
Derwent Water
As we drove out of Keswick, we stopped by Derwent Water and I vowed to return soon for some hiking in the surrounding hills, when I had a little bit more time.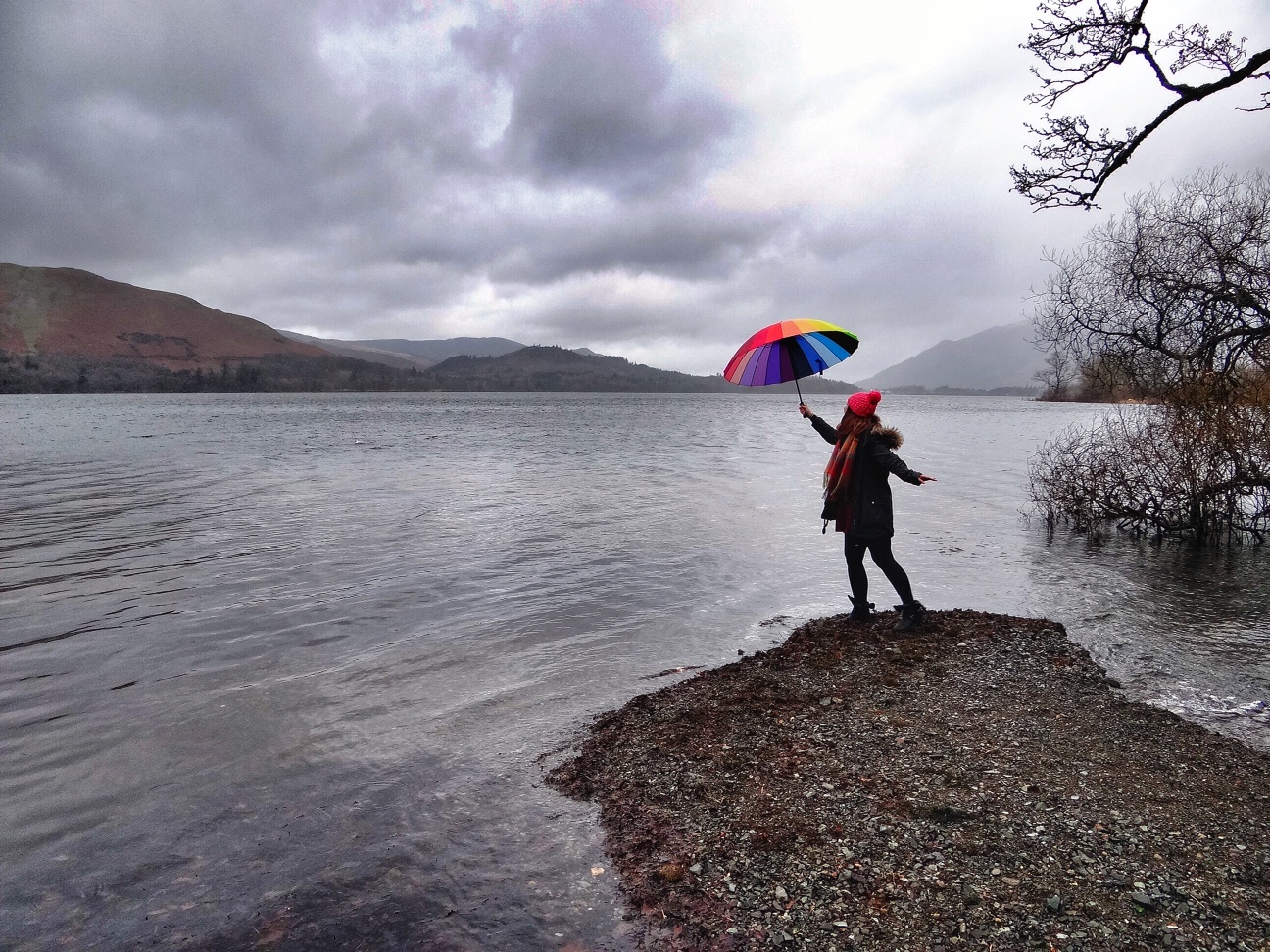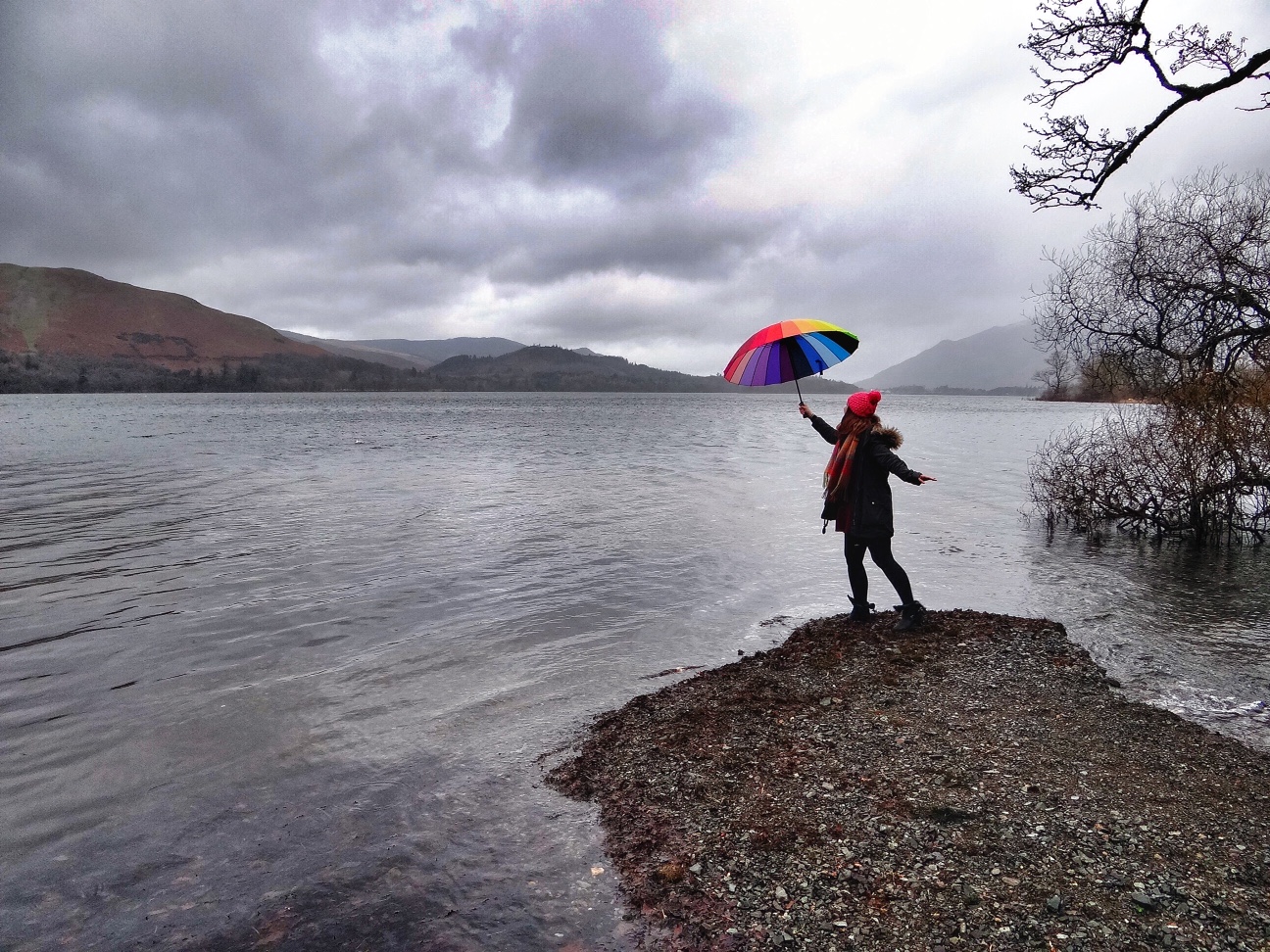 Honister Pass
Honister Pass was even more beautiful than I had expected, especially as the rain had now stopped and the landscape was covered with a little sprinkling of snow. It was probably my favourite view of the trip.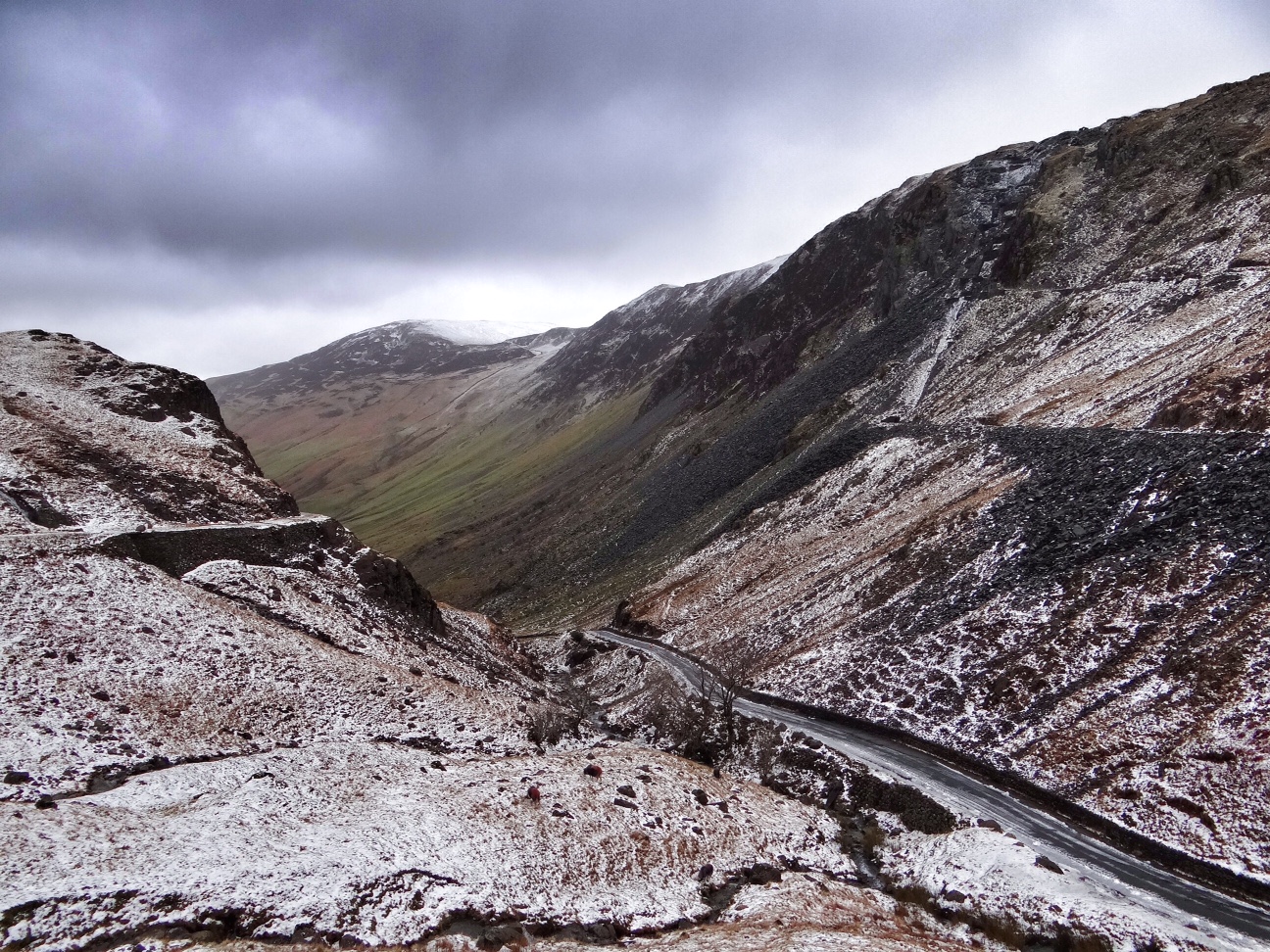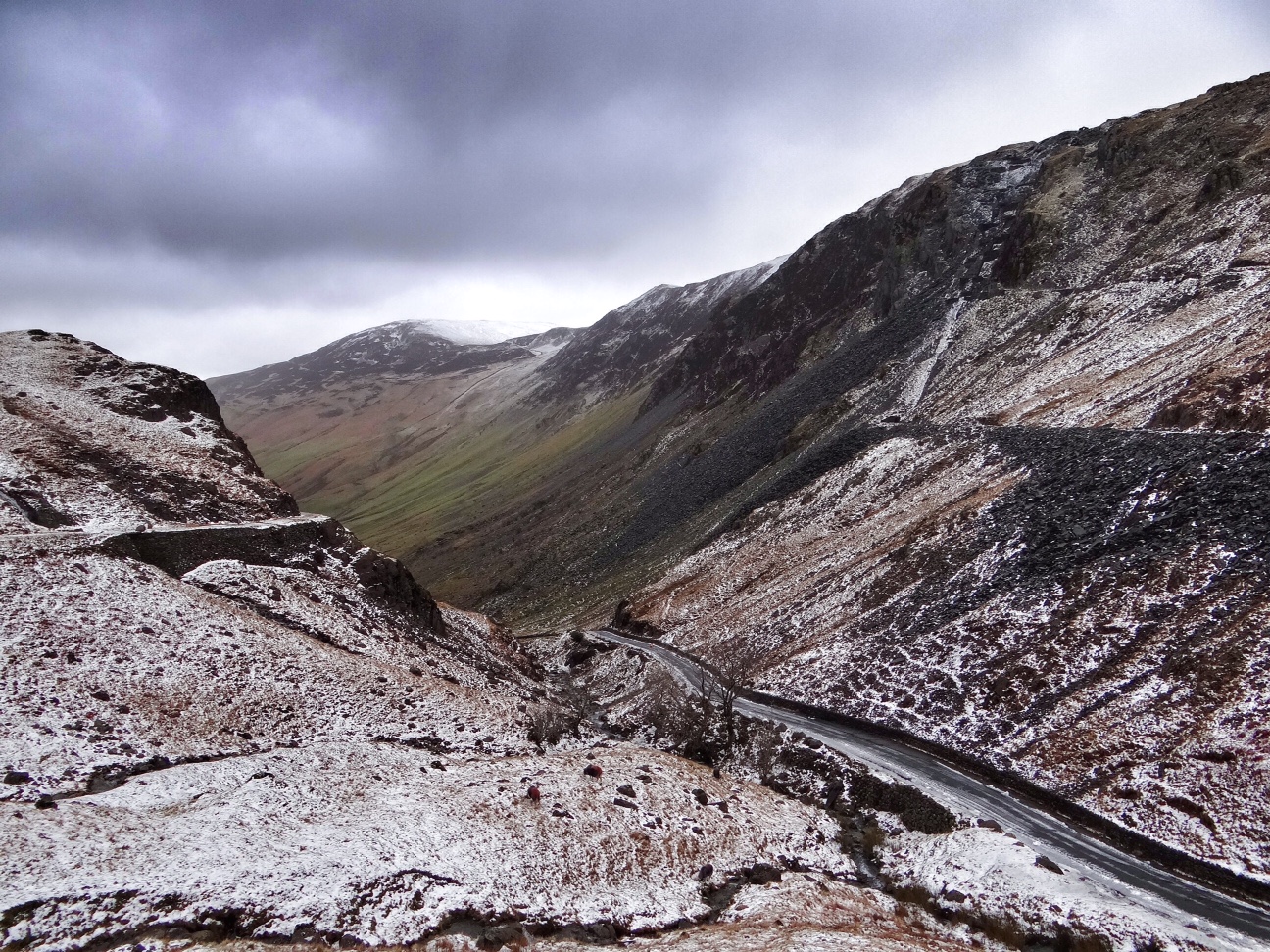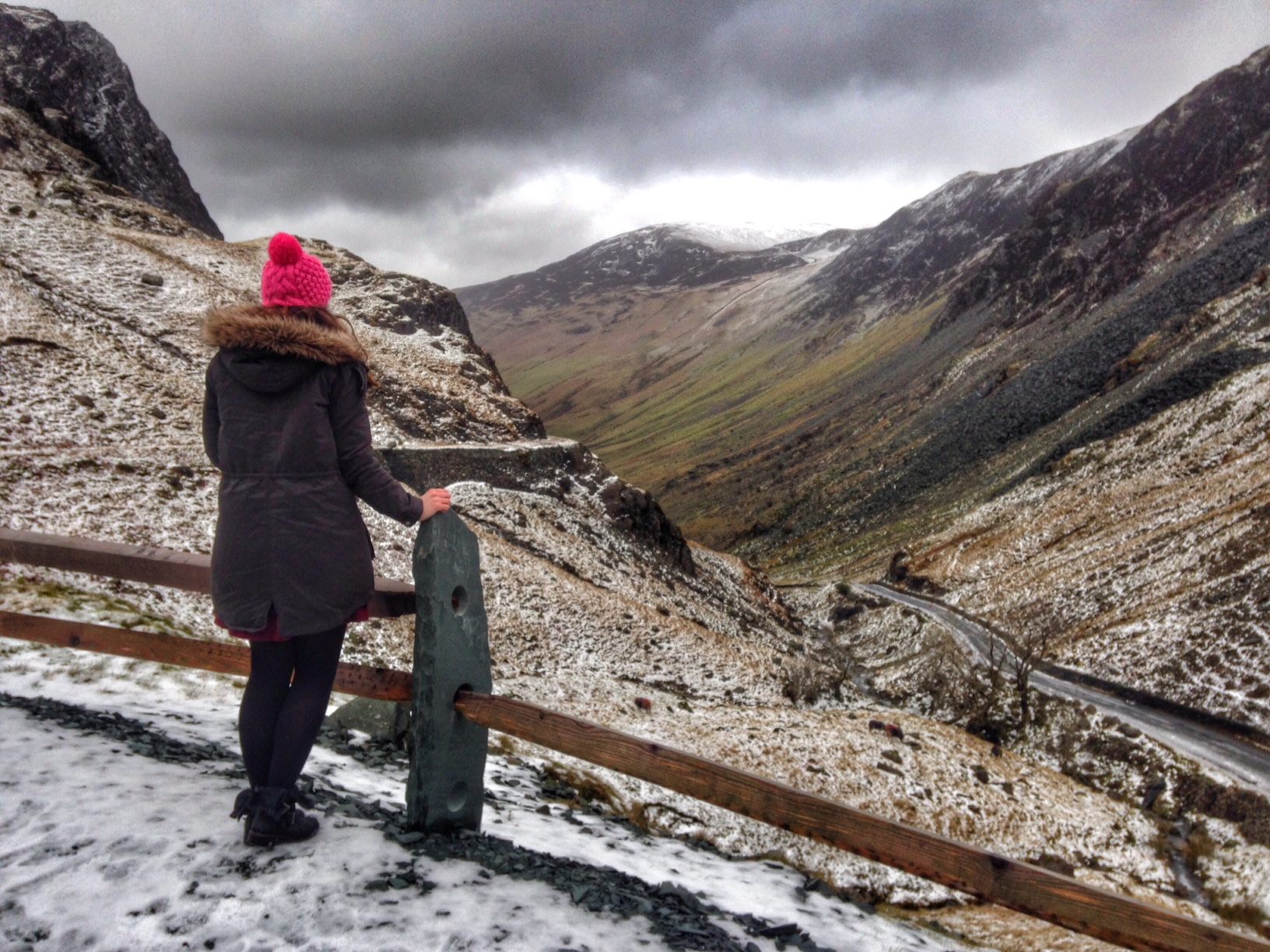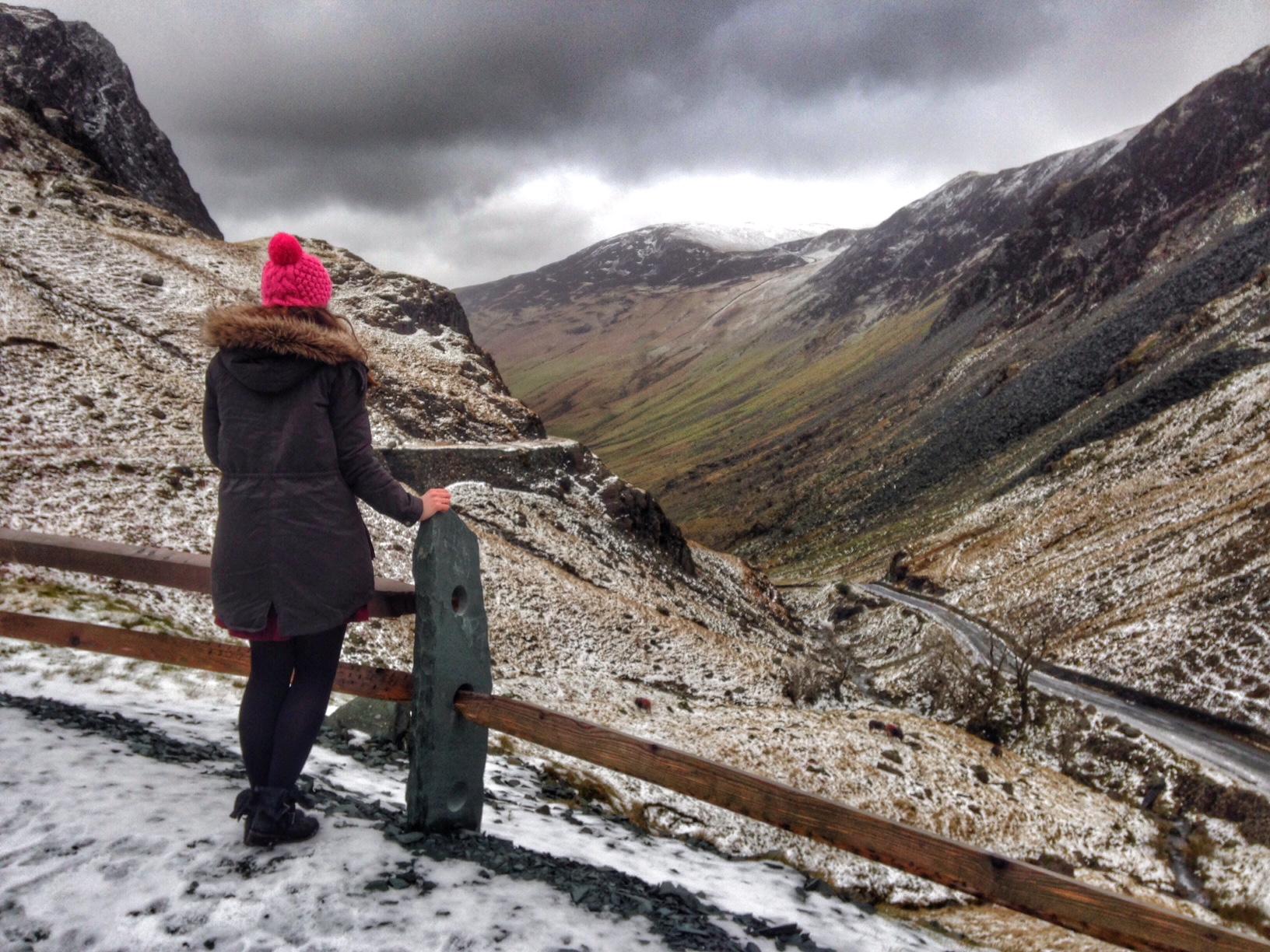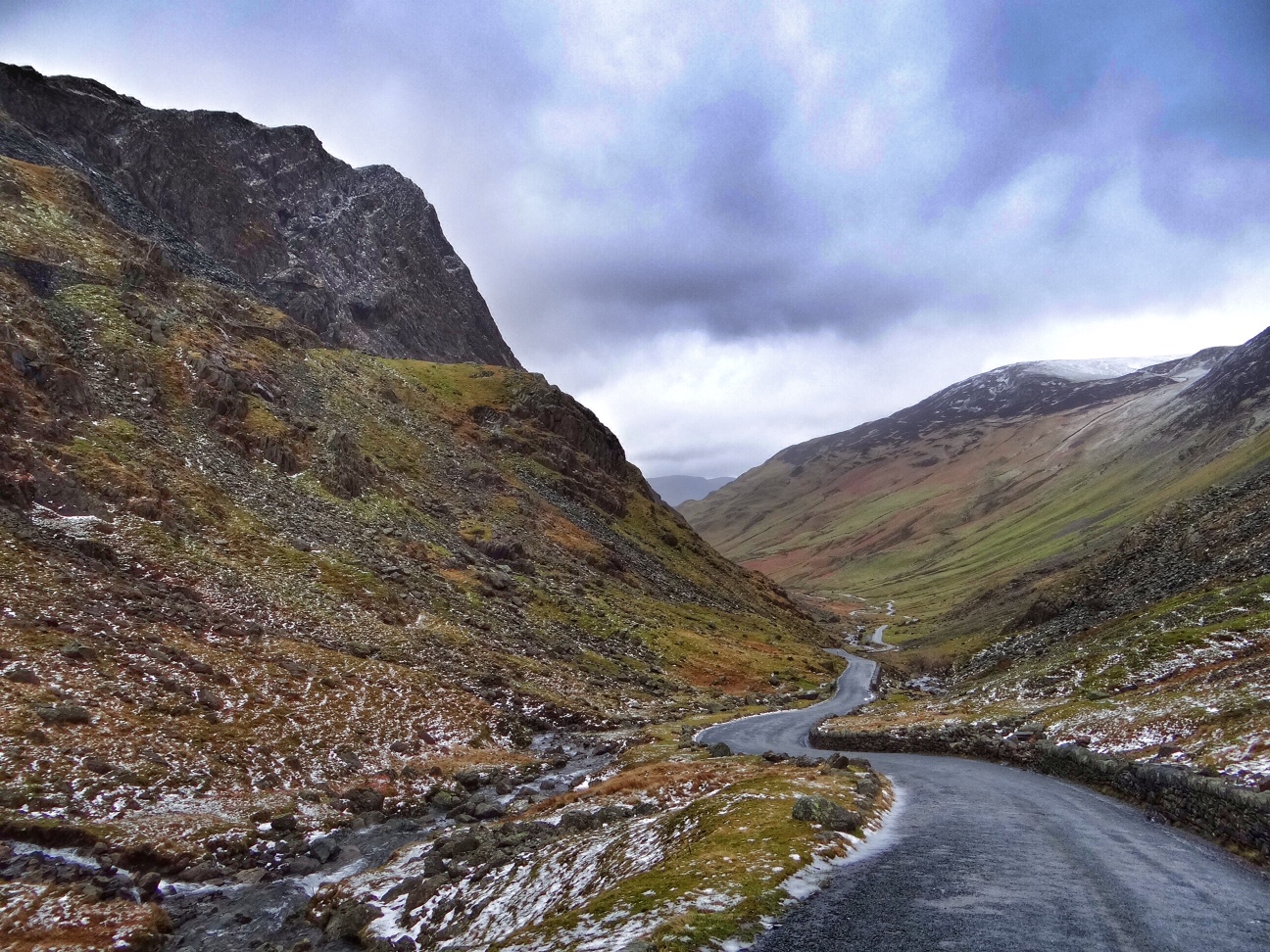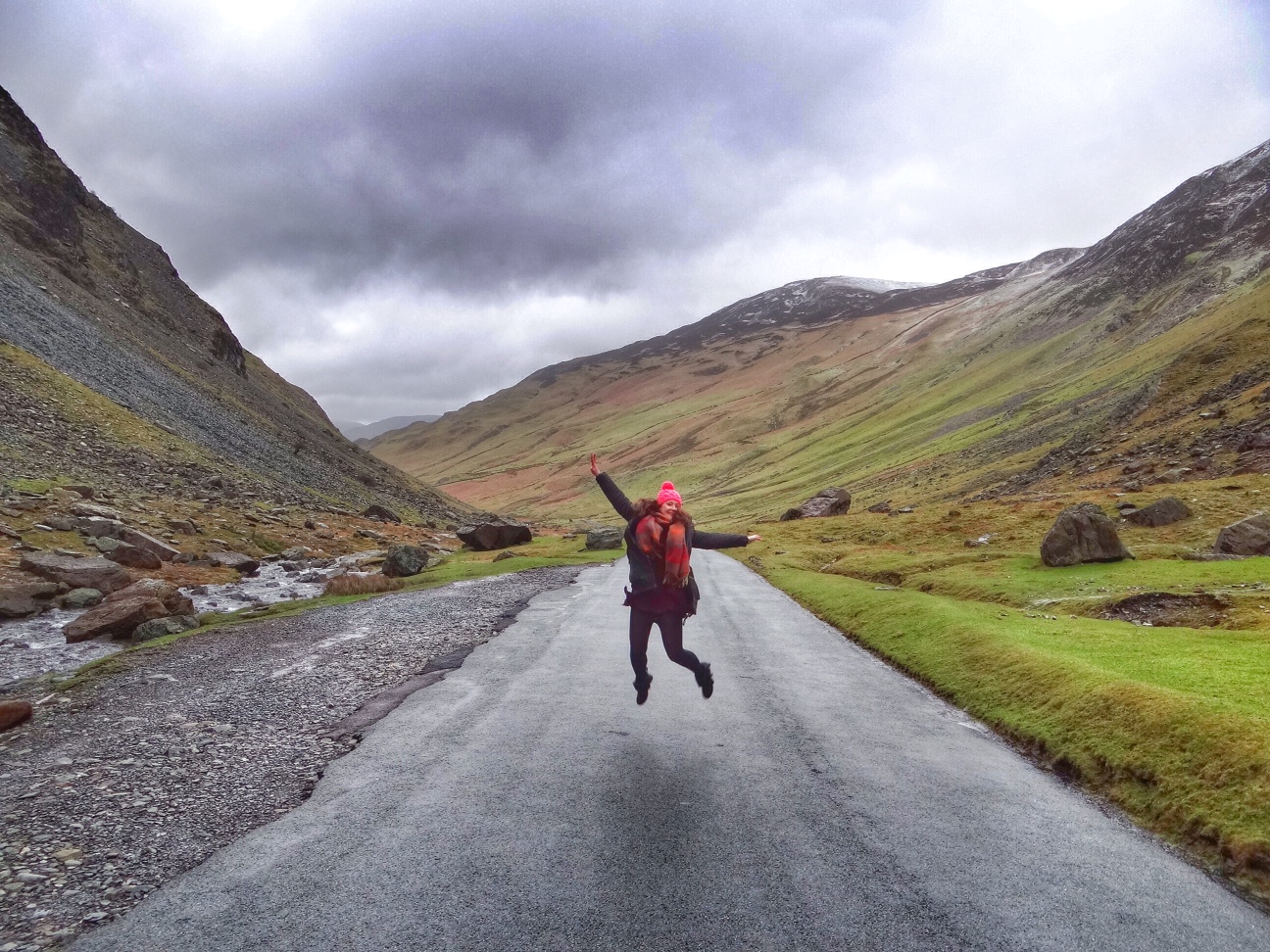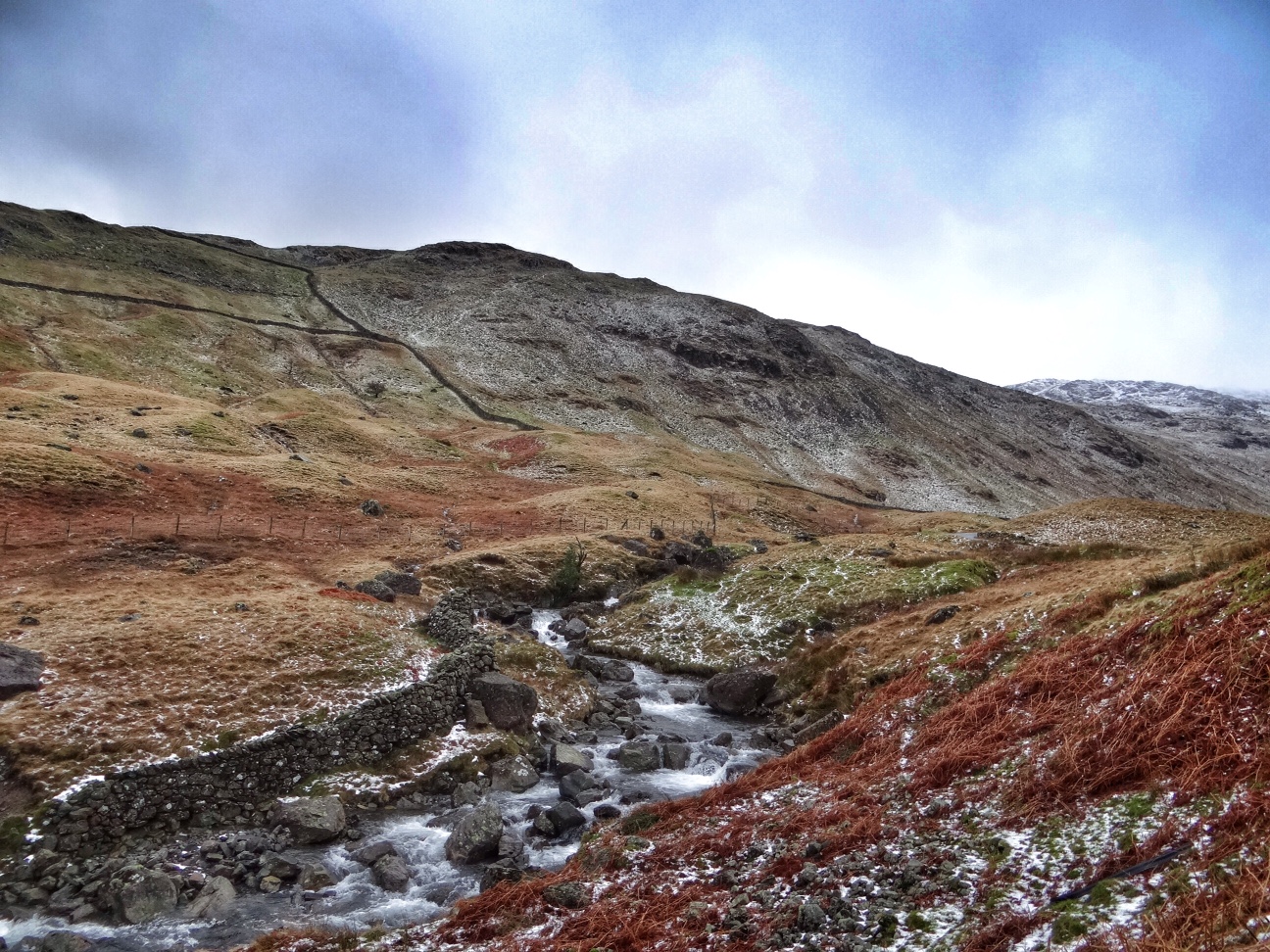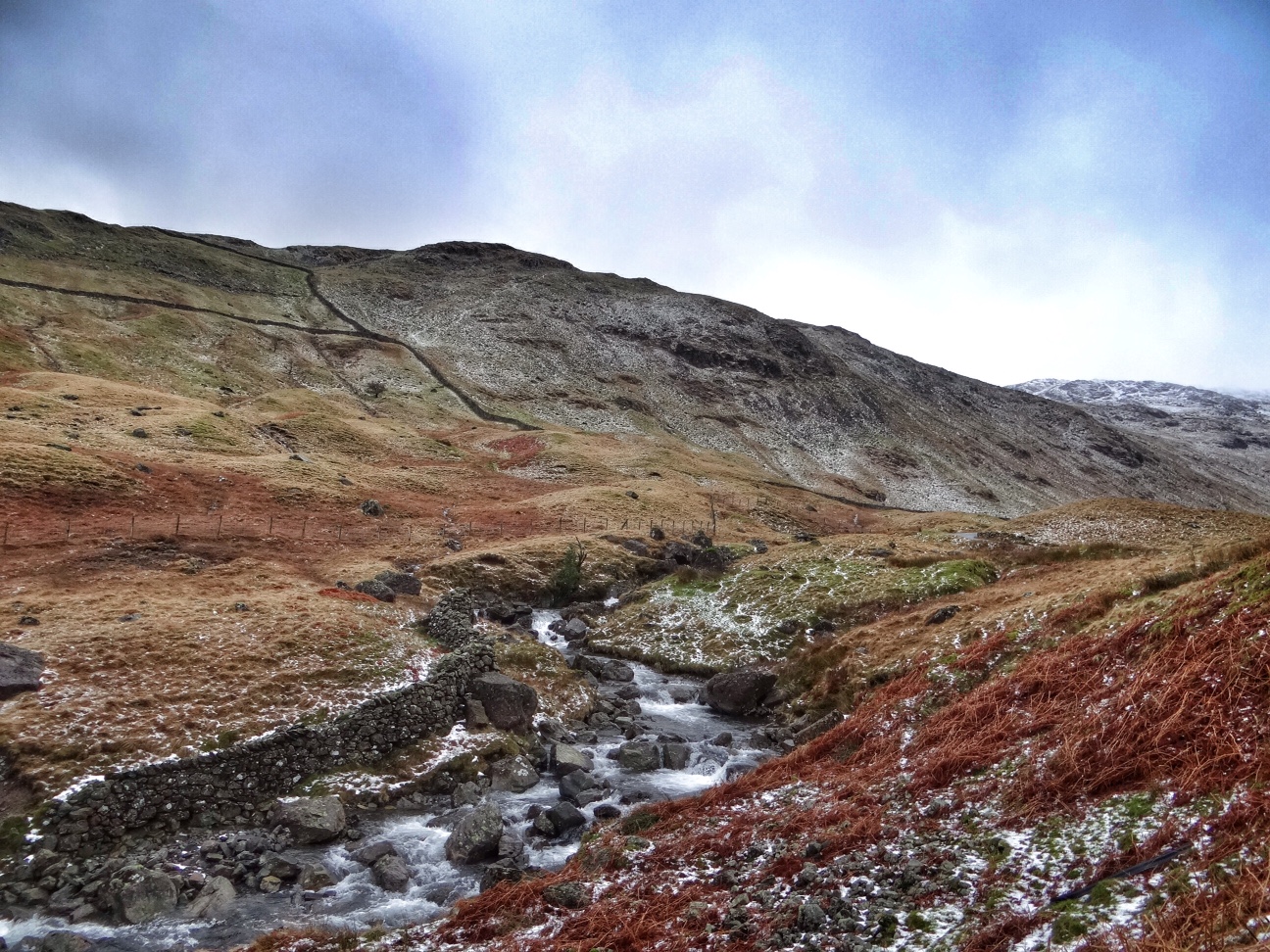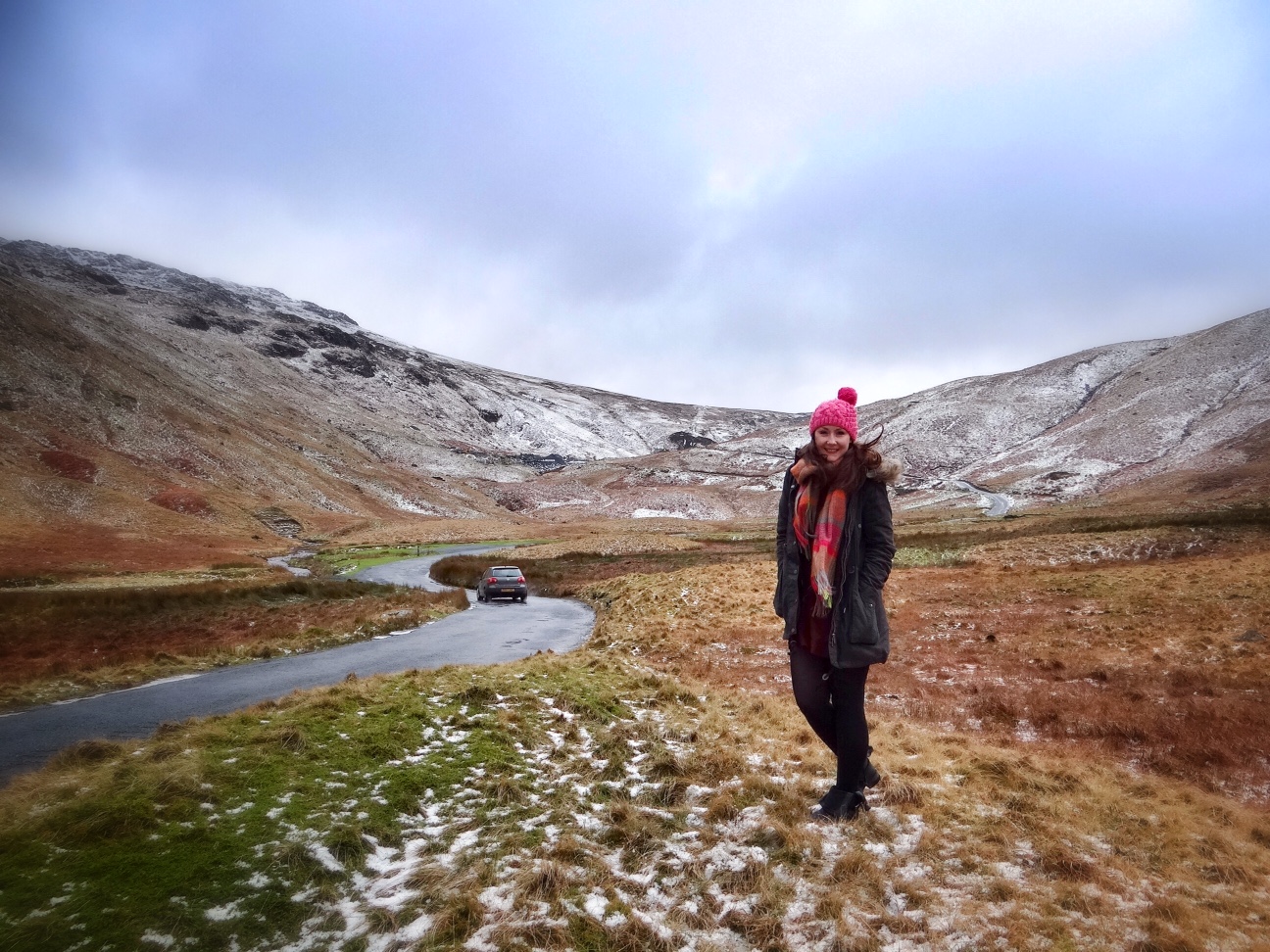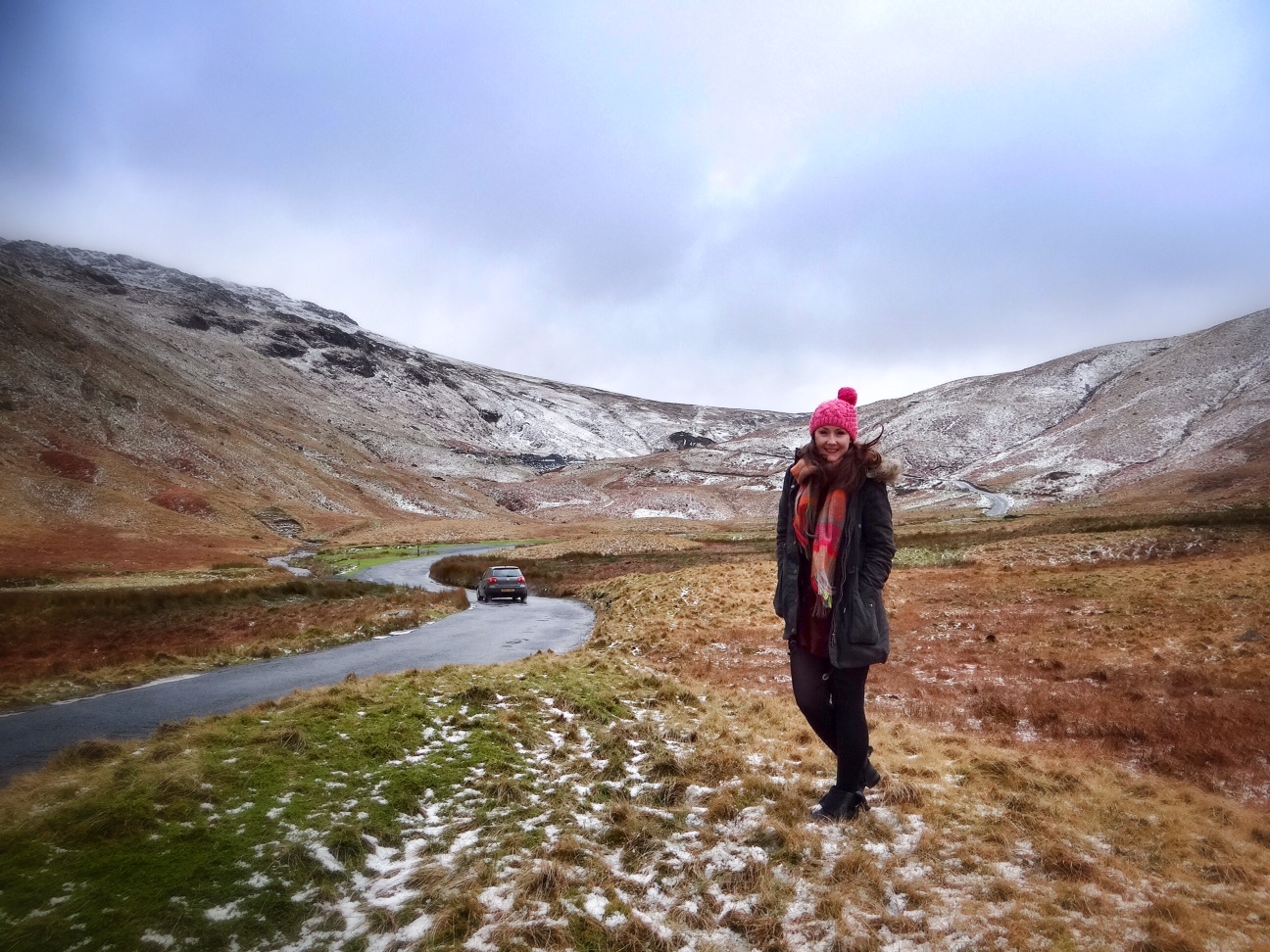 Buttermere
At the end of Honister Pass, we arrived at beautiful Buttermere, one of THE prettiest places in the Lakes. I'd told Brenna all about the way Haystacks reflected in the water, however the wind caused the water to ripple too much and completely ruined the effect. But luckily I visited on an equally grey, but less windy day back in October and took a 4 mile hike around the lake. Pretty, hey?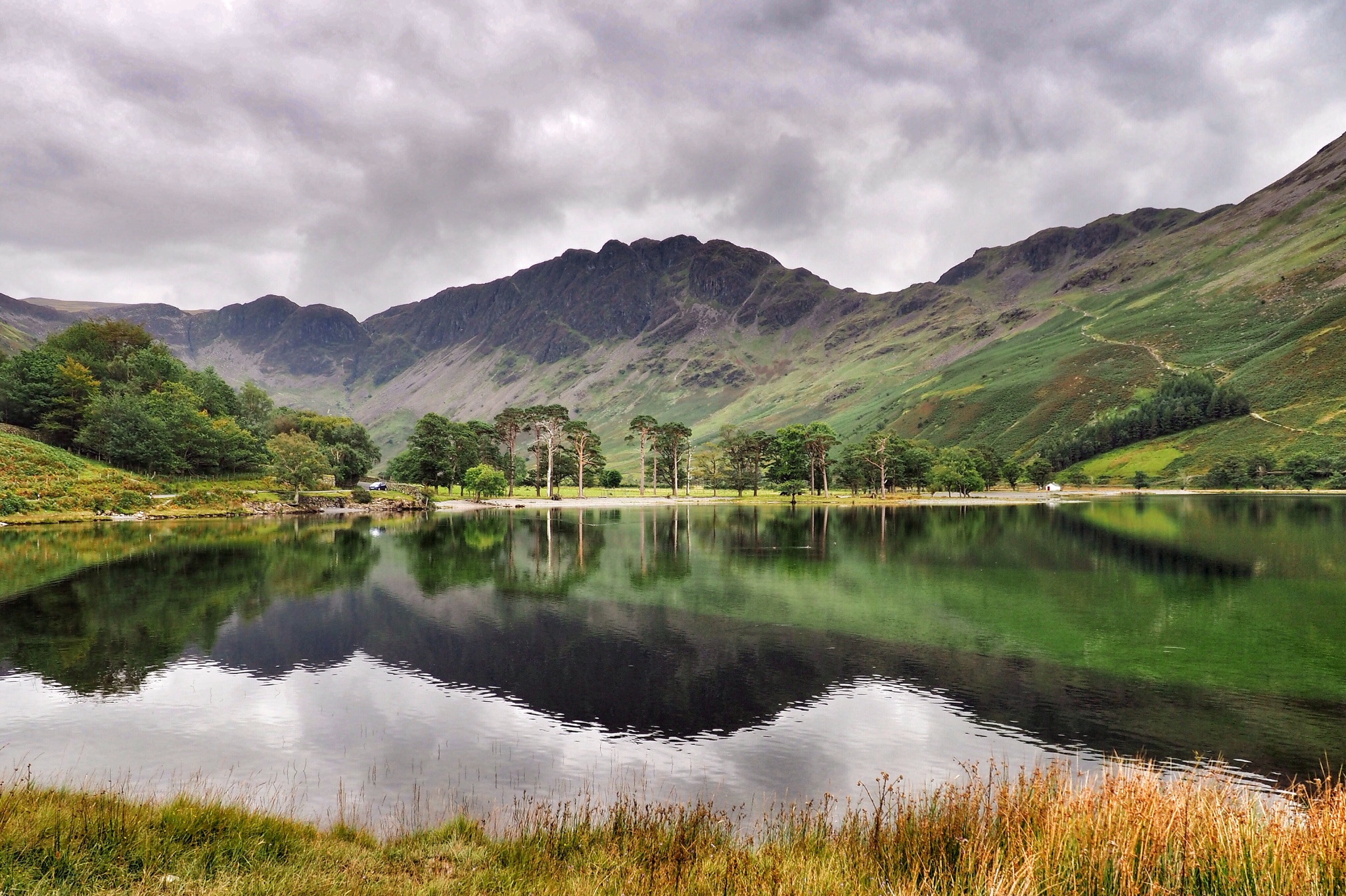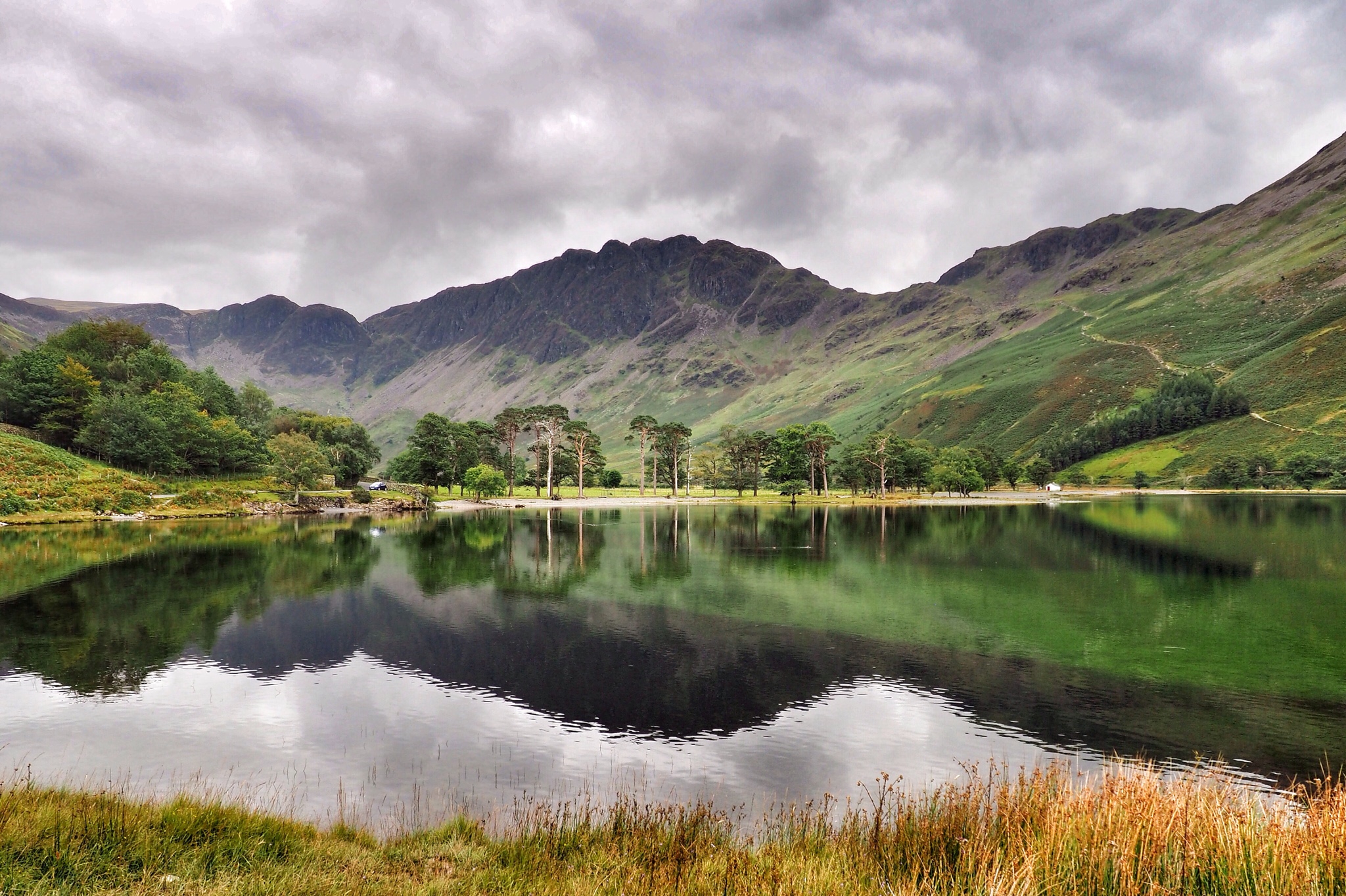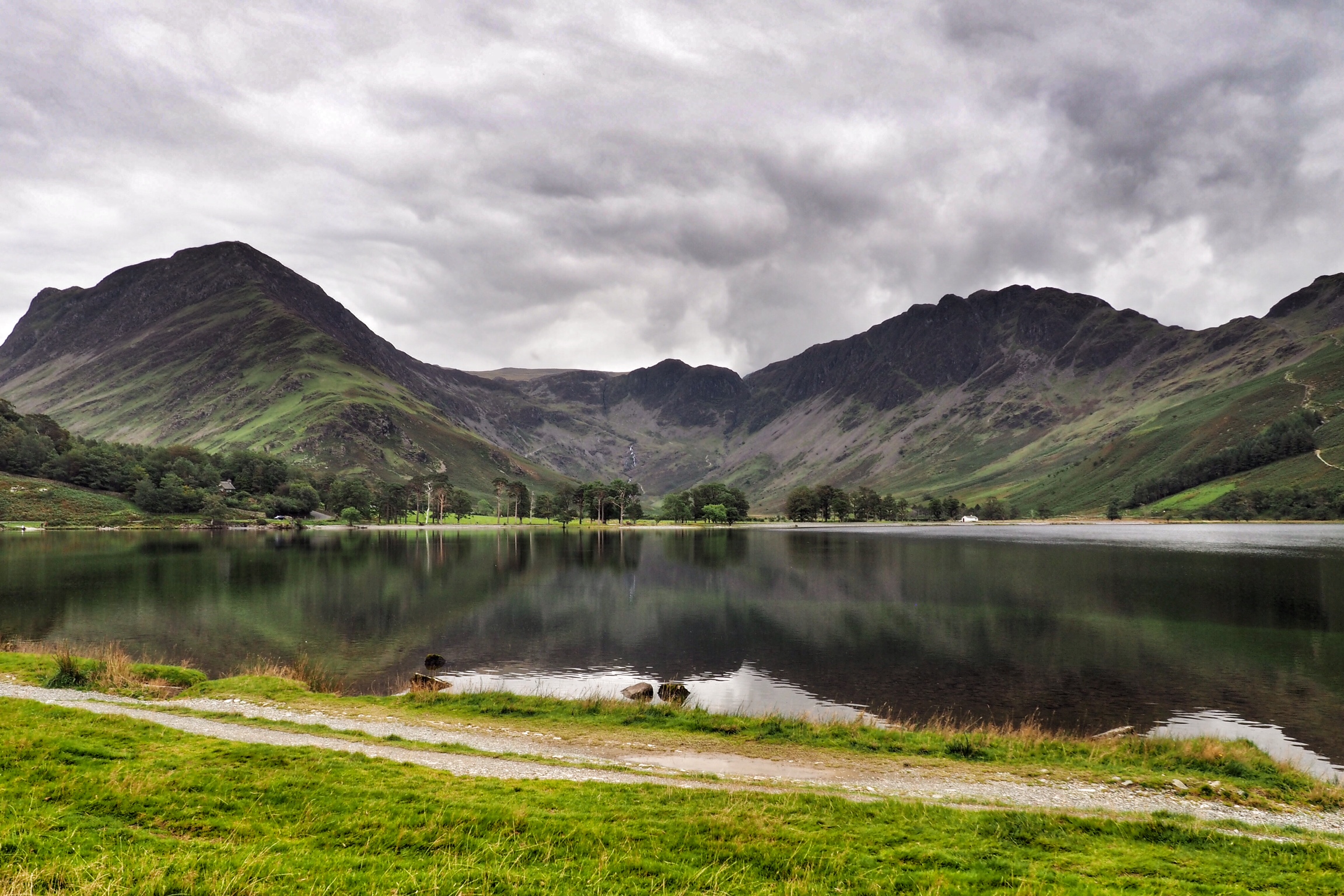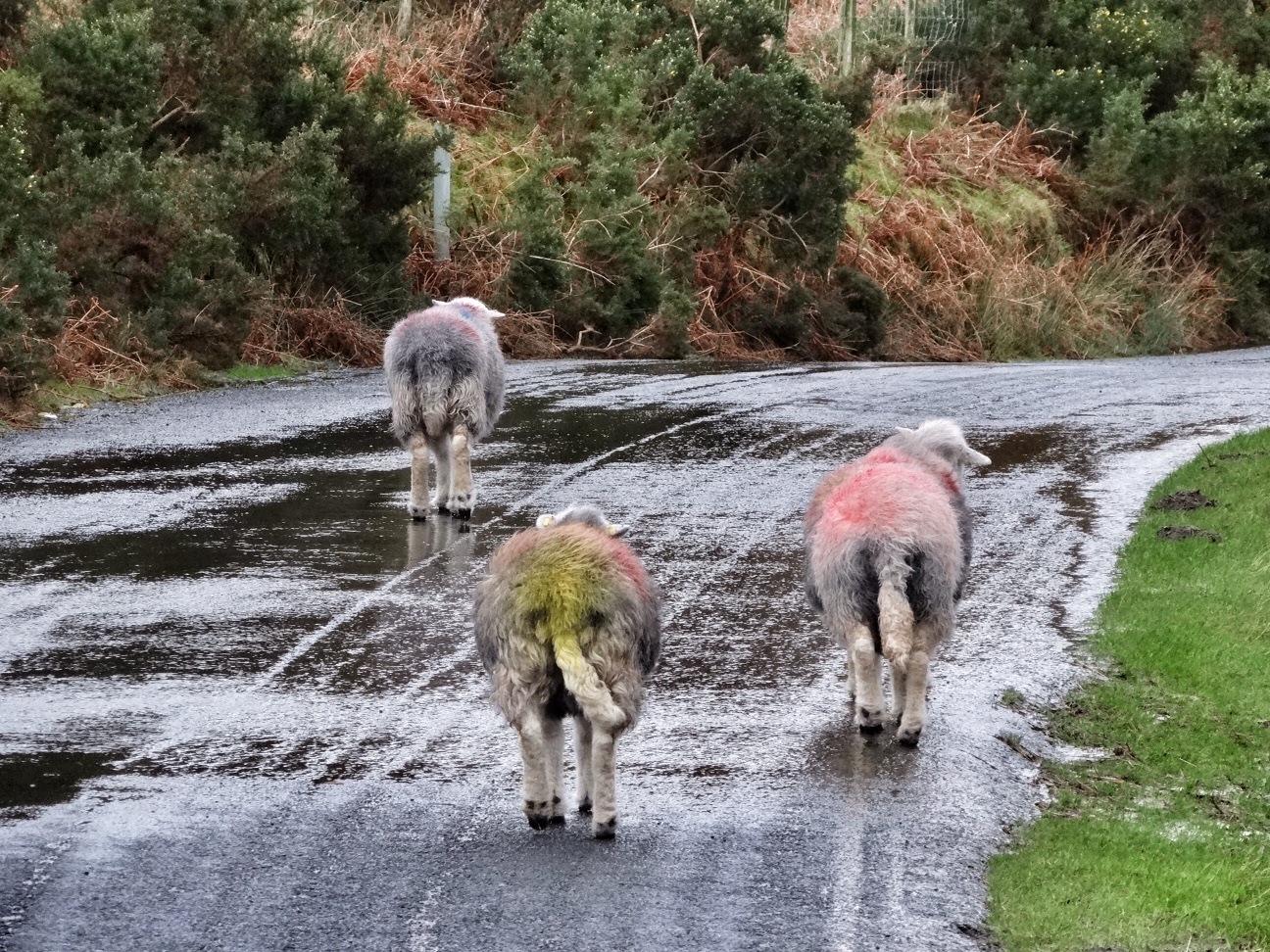 Newlands Pass & Newlands Valley
The drive out of Buttermere back towards Keswick over the Newlands Pass was unexpected, with rainbow hills and waterfalls, it was pretty magical – kind of what I imagine Iceland to be like! We stopped by the Moss Force waterfall and I braved gale force winds to get the shot below, but had to get back in the car after I was literally blown over. I'm all for getting a good photo, but the wind was extreme and I didn't fancy a Goonies-style water slide!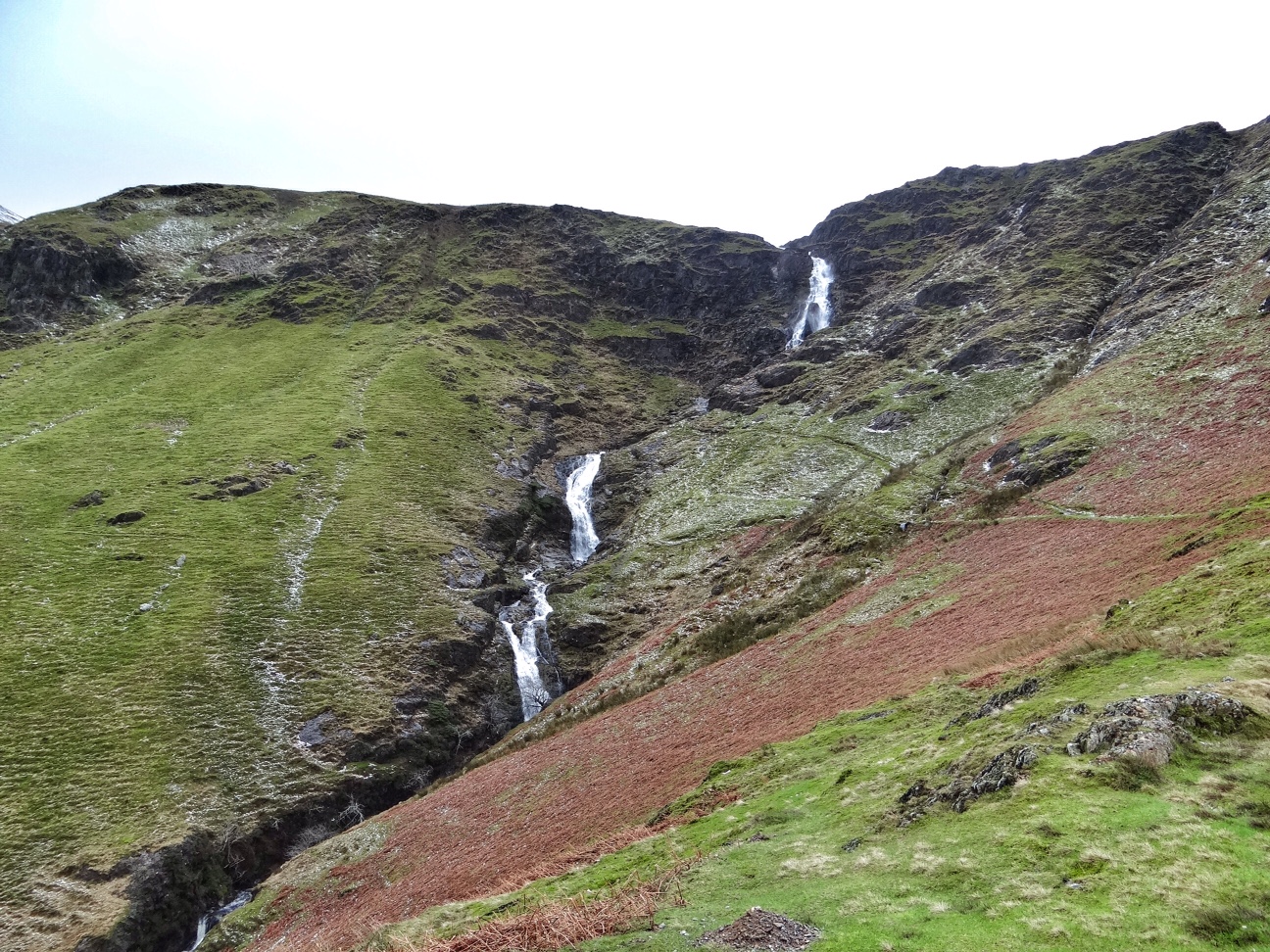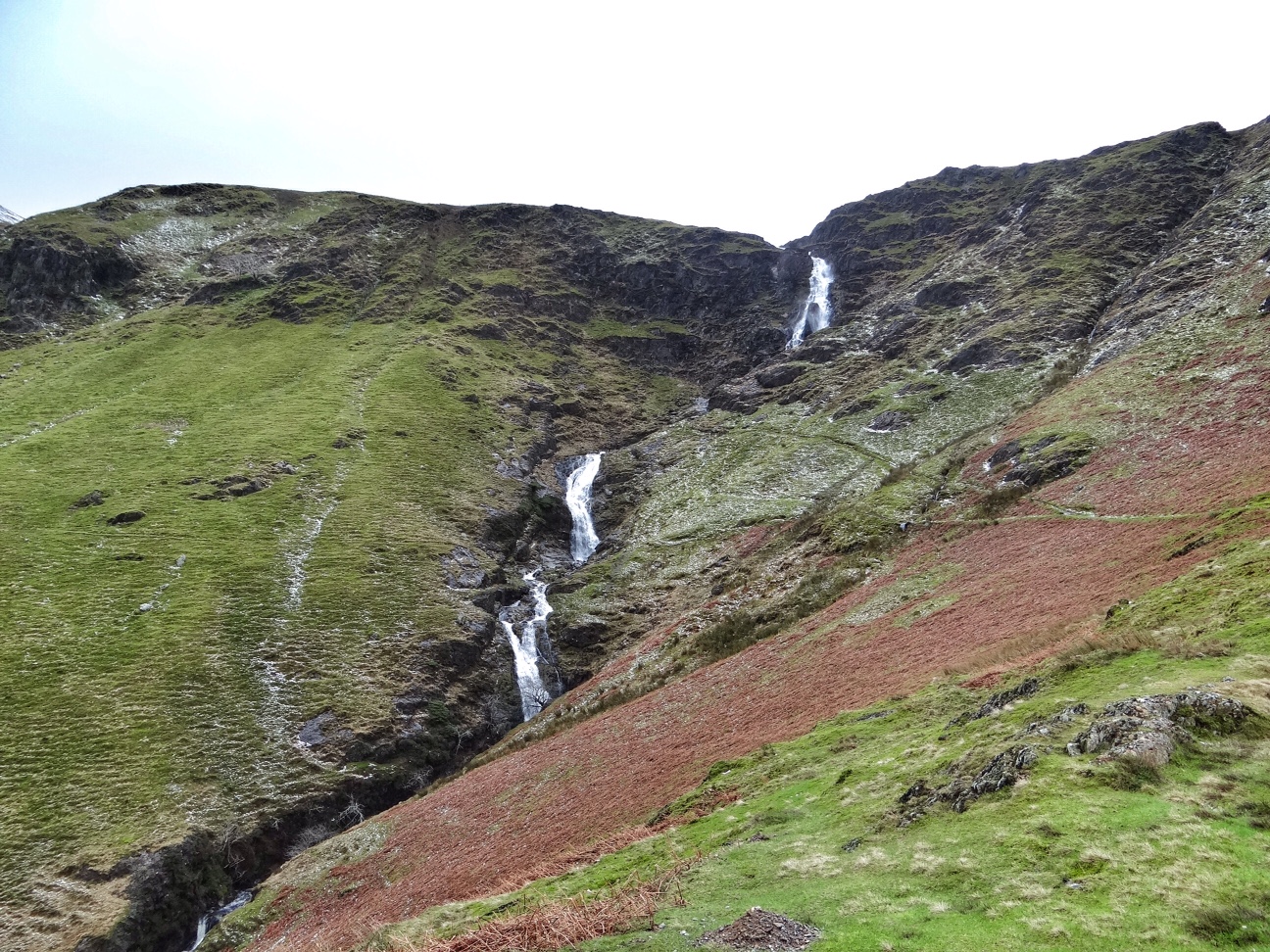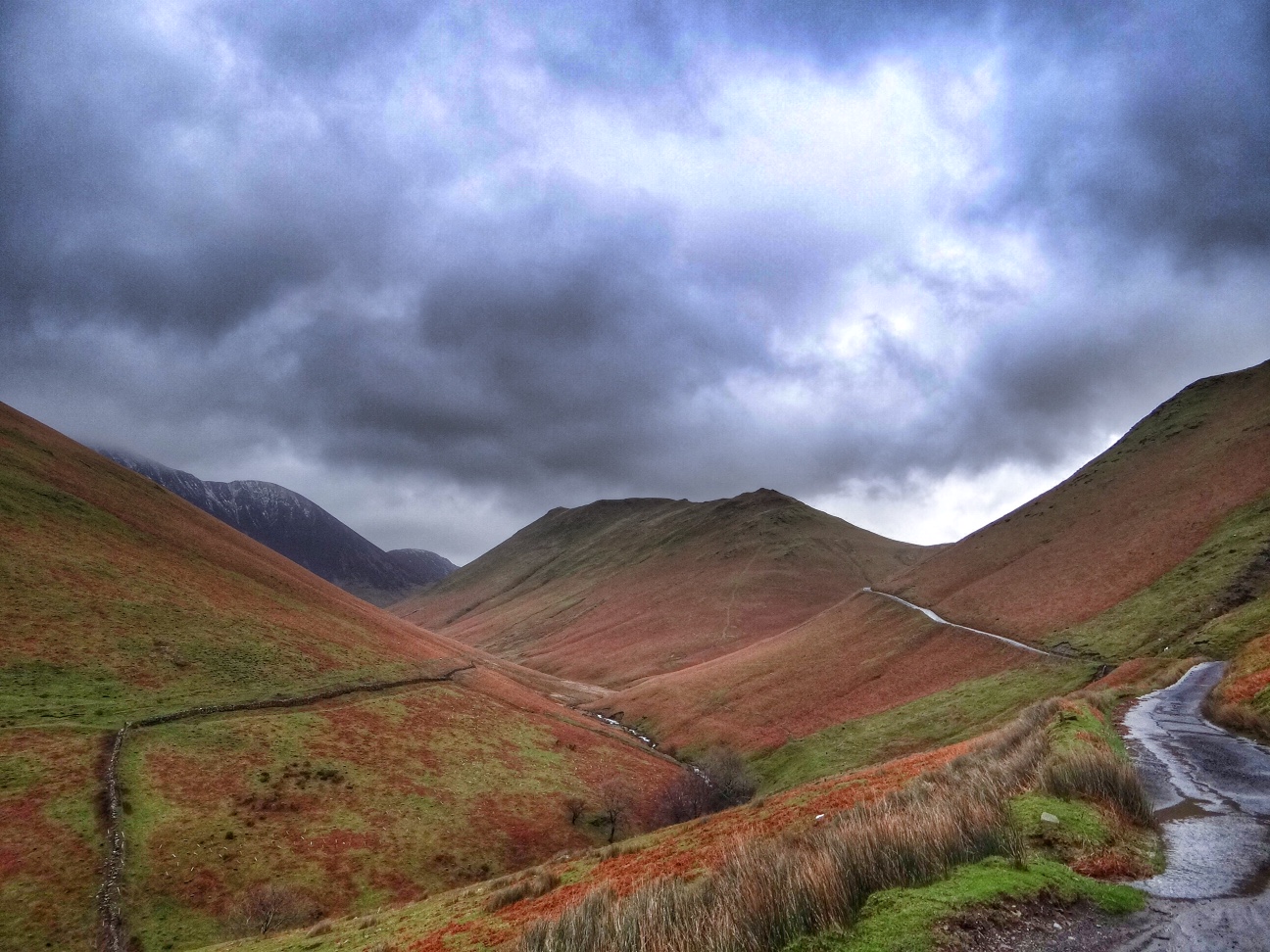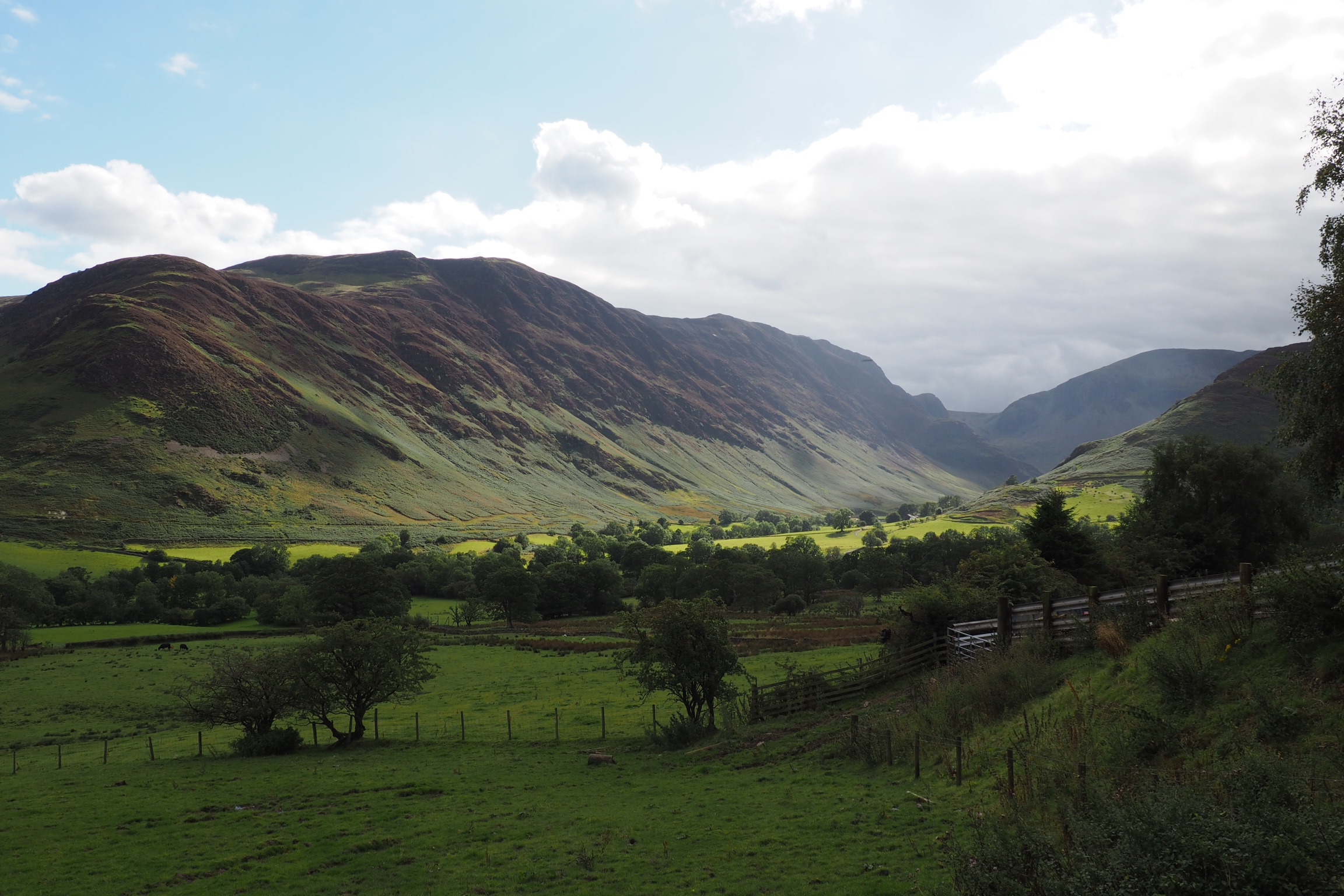 Castlerigg Stone Circle
Back in Keswick, we headed up to the Castlergg Stone Circle, an ancient monument that the Neolithic people used for ceremonies, with its panoramic views of the surrounding area, it's easy to see why this was picked as a special place.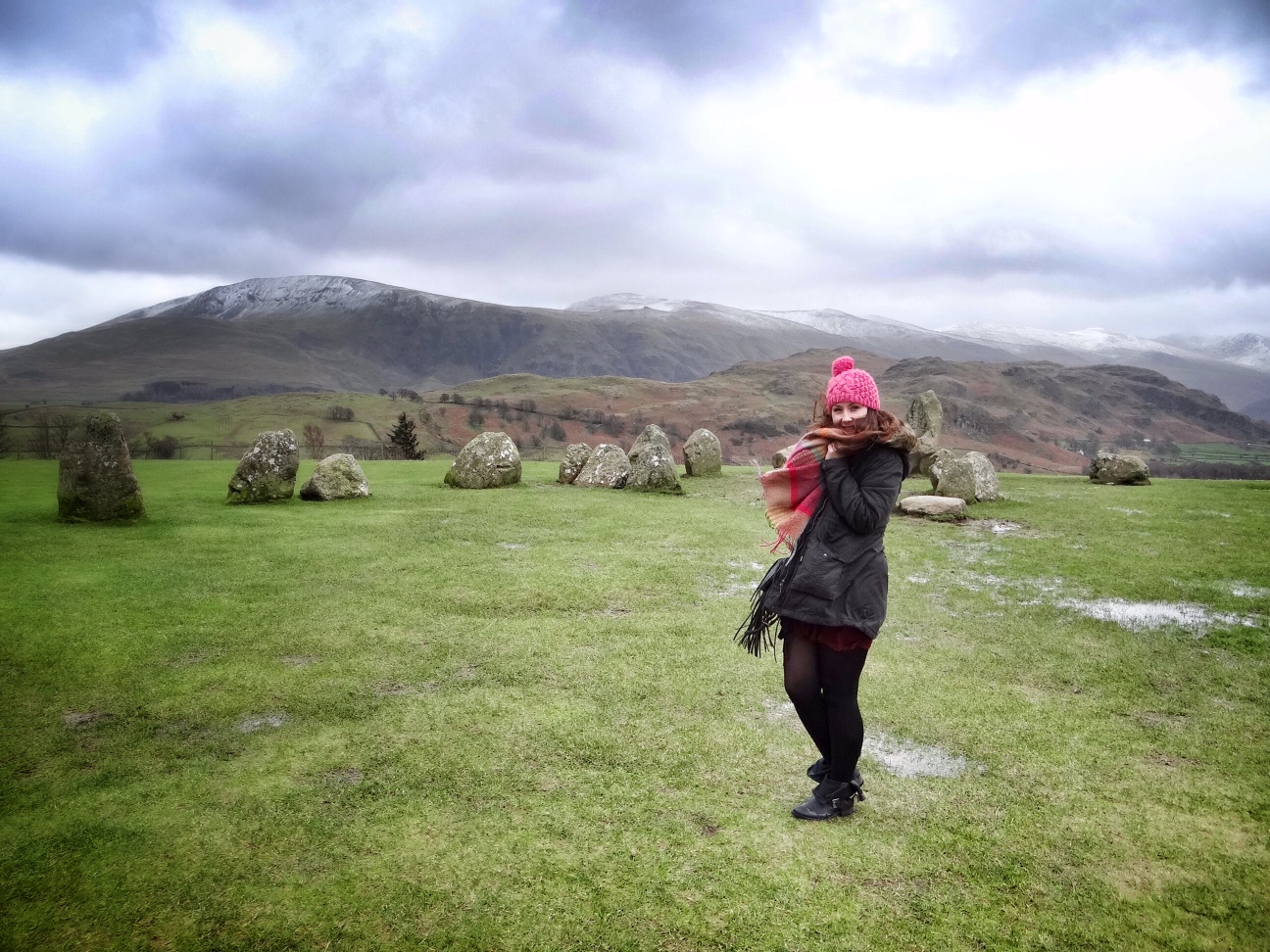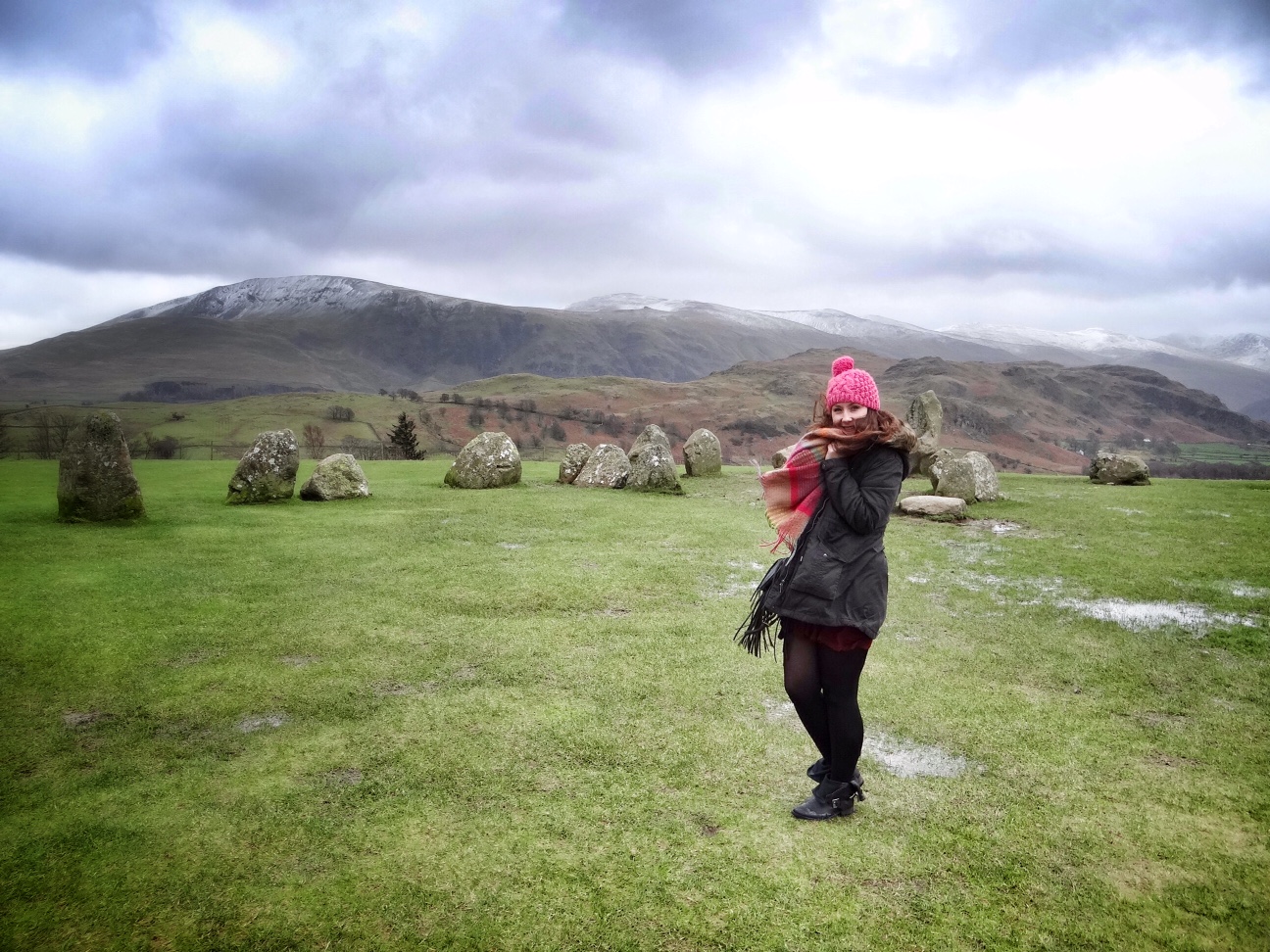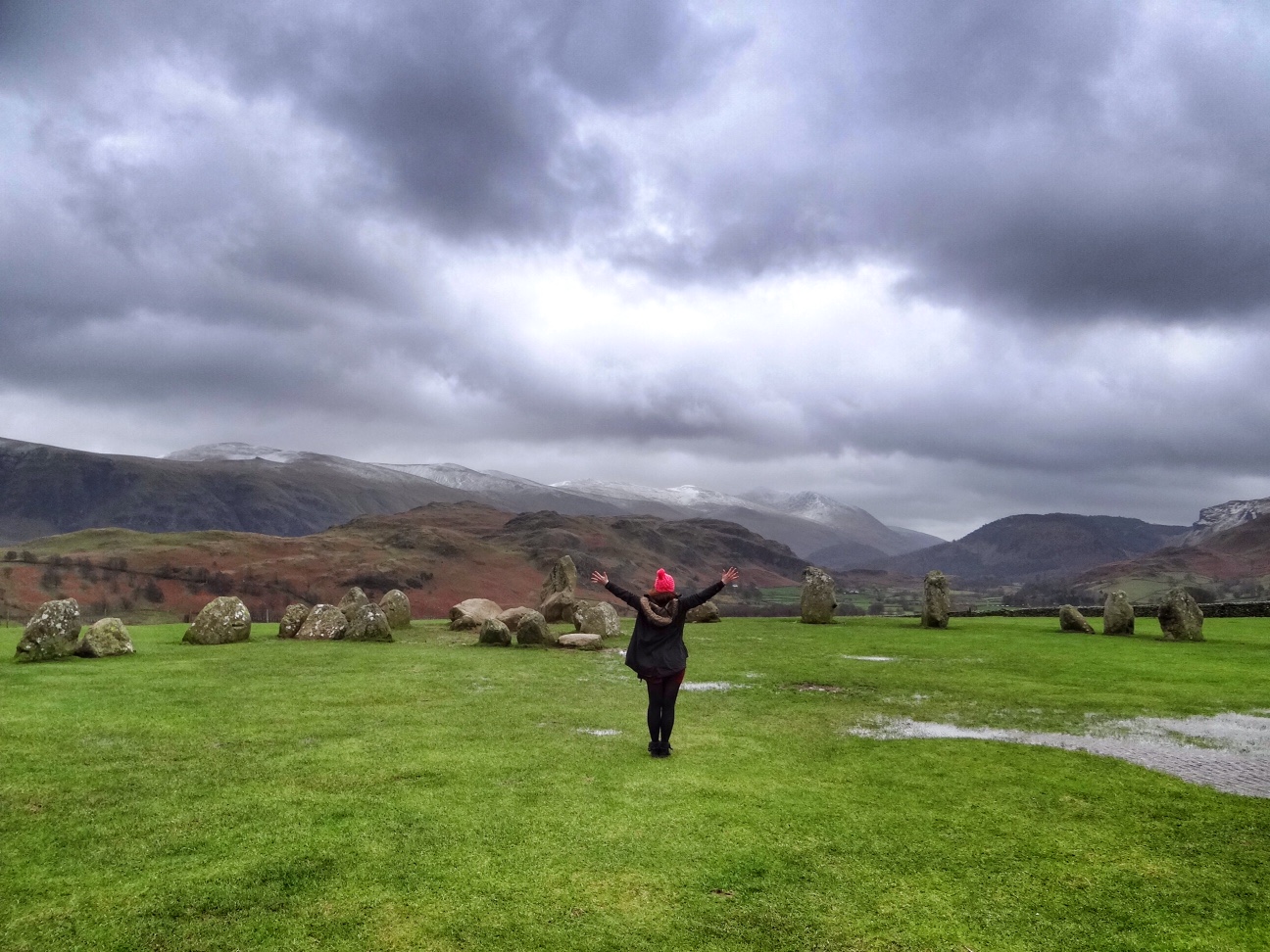 Kirkstone Pass
From Keswick, we took the Kirkstone Pass towards Windermere. By this point I was just happy to take in the views – so sorry, no photos (that's another of Honister Pass below)! But I can tell you that the drive into Windermere was very pretty, especially as the sun finally decided to make an appearance making Lake Windermere sparkle below us.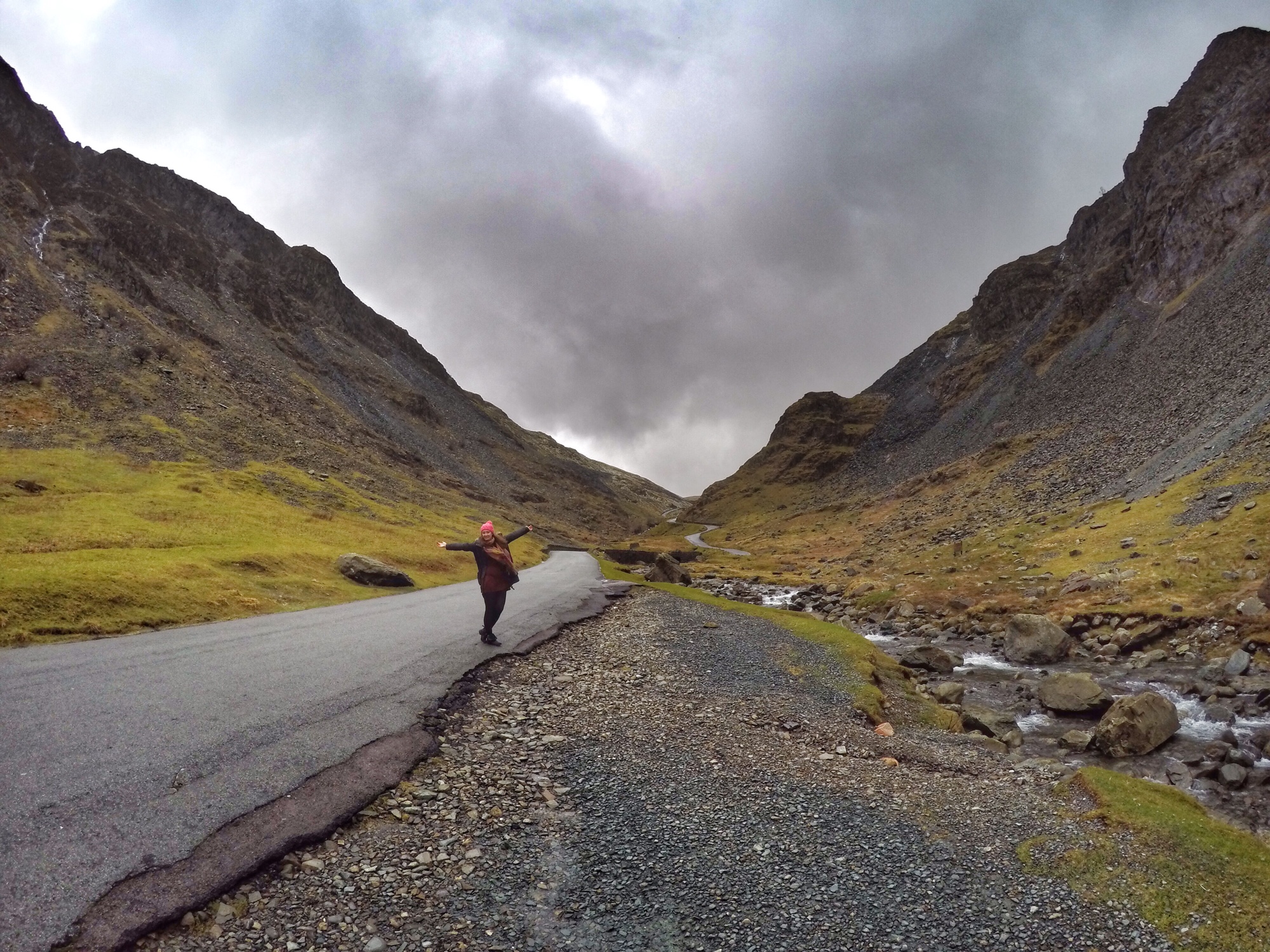 Bowness-on-Windermere
Our last stop was Bowness-on-Windermere, a place I have visited many time over the years, which has lots of lovely little shops and restaurants.
By this point we were both starving, so we stopped at Bryson's Tea Room for a Cream Tea (English breakfast tea and a warm scone with jam and clotted cream) – yum!! Then it was time to get back on the M6 and head home.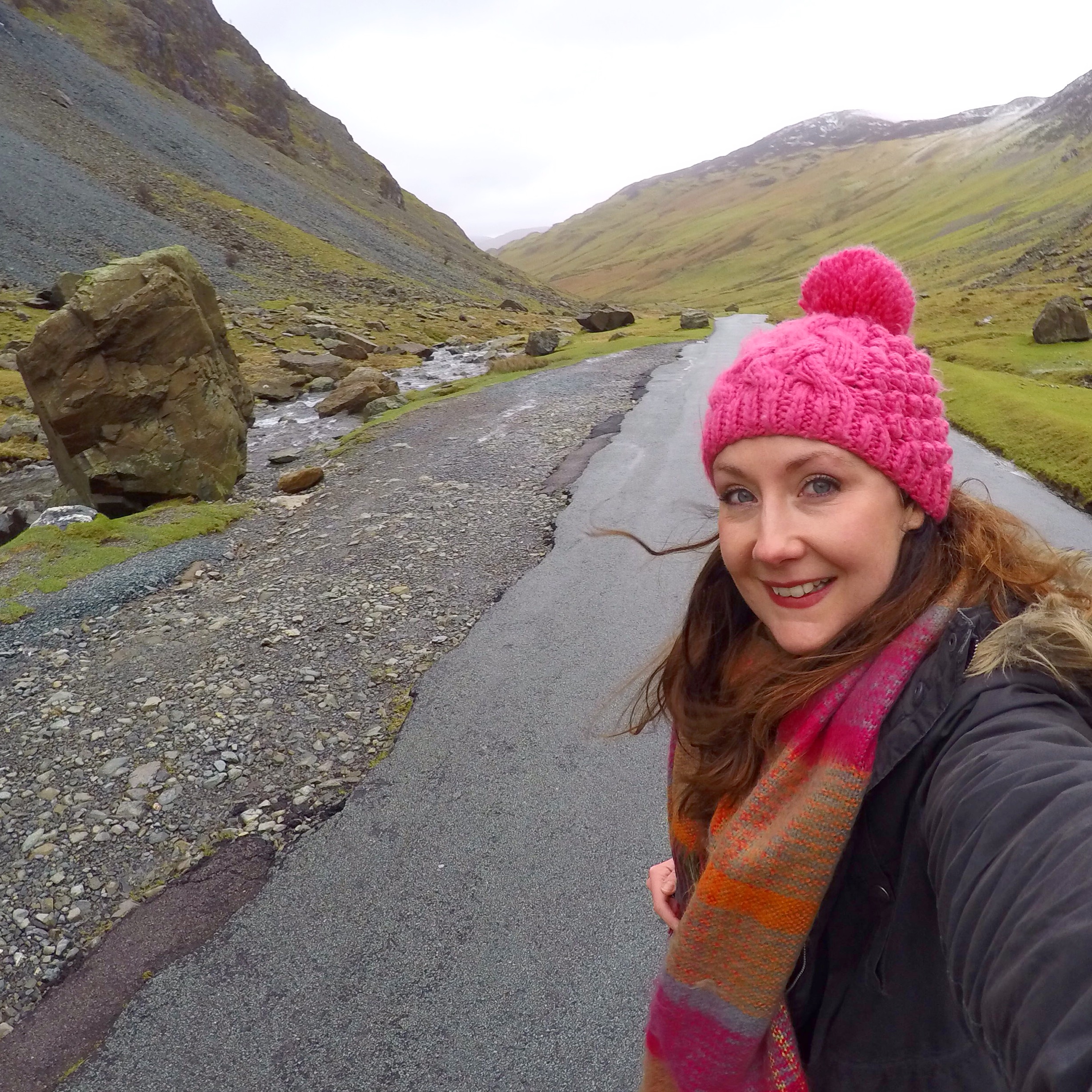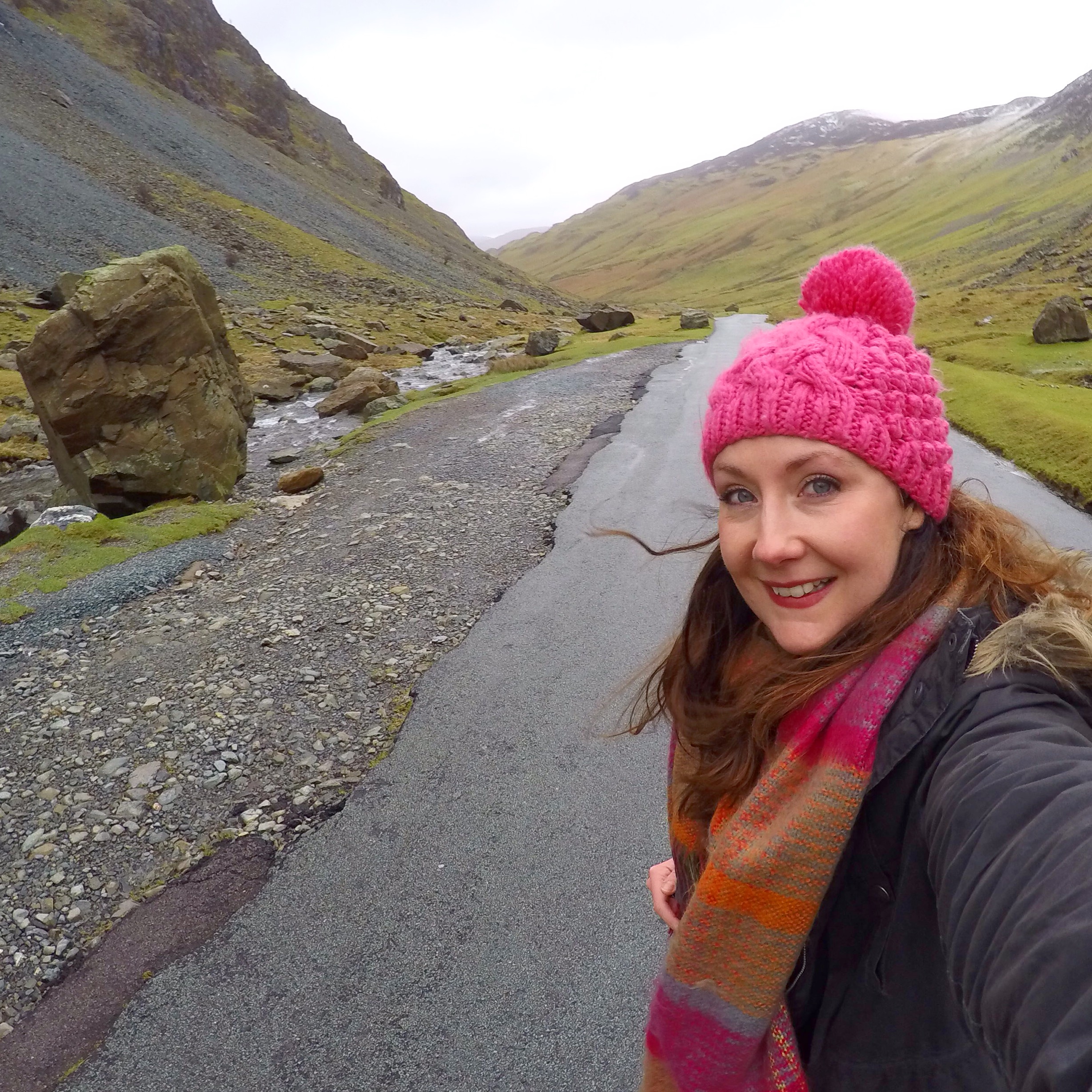 It was a great couple of days in the Lake District. Thanks to Brenna for being a great road trip companion, navigator and of course, photographer! 🙂
---
 If you'd like to take the scenic route too, here's where we went! Enjoy!
Pin it for later!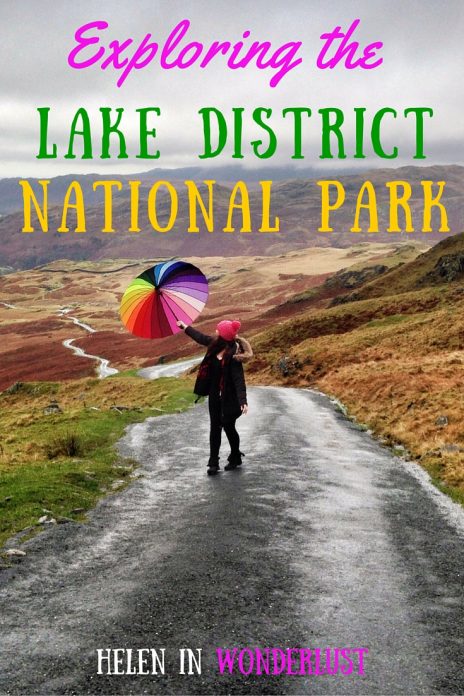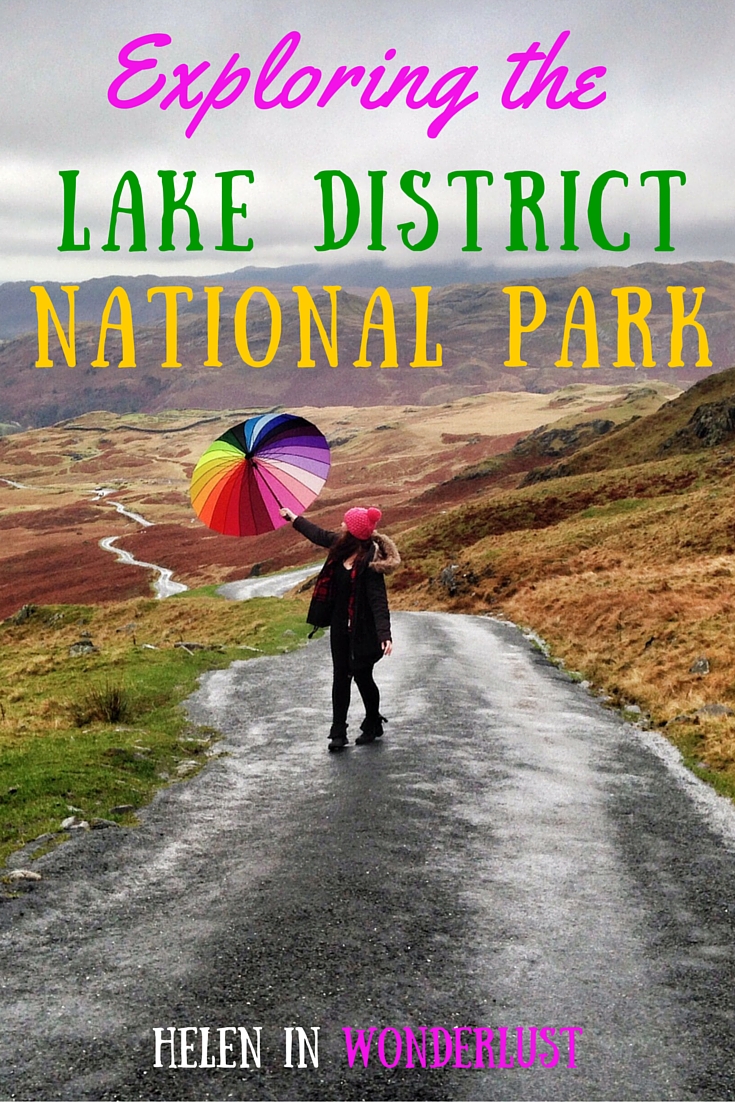 Have you been to the Lake District? Where are your favourite places? Tell me in the comments!