So I thought I might do one of those yearly round up posts because there just aren't enough of those bad boys flying about!
Ok, so I'm being sarcastic. Everyone does them and I figured I was probably a little late and maybe I shouldn't do one. But then I thought, sod it, this is my blog and it's been a big year for me, so I'll write one!
2013 took me on an unexpected journey. It was the year I embarked on a new adventure, one that I wasn't really anticipating 12 months ago.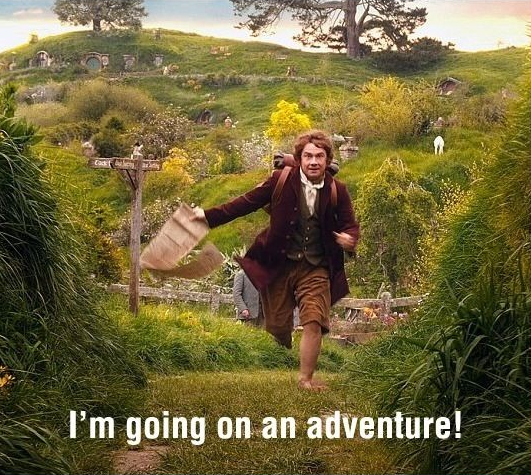 I've never been one of those cutting edge type of people nor am I one to follow the crowd. And even if I do manage to keep up for a bit, I'll probably wander off the path in search of adventure and turn up late to the party. But, just because I'm late, does not mean I won't rip up that dance floor when I arrive!
I've been travelling on and off for a long time, and much of that as a solo female traveller. And over time, I've accumulated tons of stories and knowledge. So at the beginning of 2013, with my next adventure still a way off, I thought it might be fun to do the next best thing and write about travel and maybe I would give others some inspiration for future trips.
So I took up travel blogging. Better late, than never.
Little did I know what I was in for.
Helen in Wonderlust was Born
In May I pressed publish on my first ever post. Now that was pretty scary. But I soon realised that a) no-one was reading it anyway and b) there might be more to this blogging malarky than simply writing, travelling and taking pictures.
So I also started researching. One of the first things I learned, was that it's all good and well writing your little socks off, but unless you promote what you write, no-one is going to read it. So I needed to get up to speed and quick.
Welcome to the 21st Century
When I first started travelling, there were a few blogs around, but most seemed to be for keeping friends and family updated rather than public viewing. Myspace was the 'in' social media channel, but Facebook was starting to emerge as the new contender. Twitter, Youtube and Instagram hadn't even been invented. When you went away on a trip, you left the rest of the world behind for a little while.
Even when I went on my RTW trip in 2009, the only electrical items I owned were an old Nokia phone for emergencies (which didn't even take pictures), my iPod Nano and a tiny Sony digital camera. I was pretty much uncontactable most of the time (sorry mum). I liked it! But I did Facebook or email when and if I found an internet cafe. Travel was still kind of simple.
In 2011, I caved in and got an iPhone, but still only used it for the odd text, taking pictures and Facebook. Well, until I took up blogging. Then it all changed.
Learning to Love Social Media
I'm not  gonna lie, I hate the self promotion side of blogging, which is ironic as my blog is about, well, me. Which leads me on to my issues with social media. If social media and I were in a relationship, our status would be 'It's Complicated' (do they even have that option on Facebook these days?),  but it comes with the blogging territory. As my friend Indiana Jo quite rightly puts it, "If content is King, then social media is Queen".
So when I started my blog, I did the unthinkable. I signed up for Twitter. Urgh.
A year ago, I didn't understand Twitter and so didn't like it much. I asked myself, who on earth would care what I had to 'tweet' about. But I did it anyway, tweeting this and that. But then people started to follow me and I started interacting with people and tweeting things I found interesting. And it began to make sense. I actually started to like Twitter. Now, I actually kind of love it. So if you're on Twitter too, come and say hi!
I then got myself a Facebook page. I invited a few of my friends to like it (thanks guys). But then other people started signing up… first other bloggers and then even people I didn't know, people who just seemed to like what I was writing about. Which is pretty awesome when you think about it! So thank you!!!
Then in June, I popped my Instagram cherry. Yeah, I know the rest of you discovered it a long time ago. What did I tell you? ALWAYS LATE!
For the past couple of years I have been taking pictures on my iPhones willy nilly and not doing anything with them. I'm now making up for lost time and have been really enjoying getting into iPhone photography, Instagramming and Latergramming my earlier iPhone pics left, right and centre.
It's been fun turning original pictures like this one from my recent California trip…
Into pictures like this!
So over Christmas I downloaded a few more apps which I'm looking forward to playing around with, so bear with me whilst I find my way.
Me and social media… it's still complicated and I definitely haven't been as committed as I should. But… "Louis, I think this is the beginning of a beautiful friendship."
The Thing That Made Me Smile the Most 
You guys. Eventually, people started reading.
I'll never forget my first comment. It was from Emma from Backpacking Spirit. That first comment made my day, week, year! Someone liked what I'd written. Emma and I met recently too, we shared a dorm in Ireland and I'm happy to now call her a friend.
Then I got a few more comments and made some more friends. Good friends. Some I've now met, some I haven't (Toni/Ari – I'm looking at you here). It was brilliant.
Then people started asking my advice. I started giving advice.
Any blogger will tell you that getting to know readers/comments/questions are what make it all seem worthwhile. If you've had a bad day or broken your site (like I did 5 minutes ago), a nice comment from a someone can perk you right back up!
I like to chat!
Things Got Serious
I started off on a self-hosted Wordpress blog from day 1. I had no technical knowledge but I'd heard it was a good thing to do and I was quietly confident that this 'fling' would turn serious. My blog and I started spending all our spare time together, and soon, I made it official. With business cards. I even gave myself a stupid cool new job title:
'Travel Blogger, Adventurer & Photographer'
Yes, I actually did that. One of the benefits of being your own boss, you can give yourself job titles like that!
Then there was the techie side. I spent hours trying to get my blog to look like I wanted it to. Using Youtube tutorials, visiting Wodpress forums for help. People would kindly explain things, then I wouldn't understand, so I'd ask them to explain it in really simple terms. Then they'd explain again in what they thought was simple blog/computer language, but really, to someone with NO EXPERIENCE at all, they may have been Martian. I still wouldn't understand but I'd thank them for their help and then go and cry in a corner.
I wasted way too much time on it, crashed my site numerous times, tearing my hair out in the process, but I'm finally in a place where I like the way it looks thanks to a bit of practice, perseverance and a few helpful friends! Especially thanks to my friend Jen who designed my header!
But, when it comes down to it, travel, writing and photography are the backbone of what I do.
My 2013 Travel Adventures
It hasn't been one of my biggest travel years, but somewhere between my full time job and full time blog, I've still found a little time to do what I love… GO ON ADVENTURES!!!!
I travelled all over the UK, took a couple of surfing trips to Croyde and went to Paris.
September was all about the US, where I went on a road trip with four of my favourite people.
Over 17 days we drove along the stunning California coast, from San Diego to San Francisco, along the Pacific Coast Highway (PCH) before heading inland to Yosemite National Park and finishing the trip in Las Vegas. It was one of the best trips I've EVER taken. And to my shame, I haven't written about it much… yet!
In late September, I reached out to a couple of bloggers I followed, Brenna and Yisheyne… we decided to meet for a drink. We hit it off and one drink turned into a few drinks. They welcomed me into their world. 
October brought me to Ireland on very important travel blogging business.
Meeting My Tribe
I took part in the Bloghouse. Two days of intensive blogging tuition (in a castle no less) from some of the top travel bloggers around. I learnt a lot and made some great new friends who are a real source of inspiration and always great to bounce ideas off!
I then headed straight to Dublin for TBEX, a travel blogging conference (I didn't even know these existed before) where I learned even more and met tons of other travel bloggers. A big group of people completely different to, but in some ways, just like me. I even got to go on my first press trip where I tried out a hooker!
Lost
After the high of September and October, meeting new people, travelling and generally just having an amazing time, I came back down to reality with a bump, spending most of November in a slump, feeling a completely overwhelmed and a little lost.
My head was full of so much new 'stuff'.  I was permanently attached to my computer, desperately trying to implement everything I'd learned and catch up with posts, as well as doing my day job. I wasted a lot of time comparing myself to others, frustrated that I wasn't travelling enough, tweeting enough, taking as good pictures as… whatever. I felt like I wasn't good enough and I lost my confidence. I was procrastinating and as a result, finding it hard to get anything done.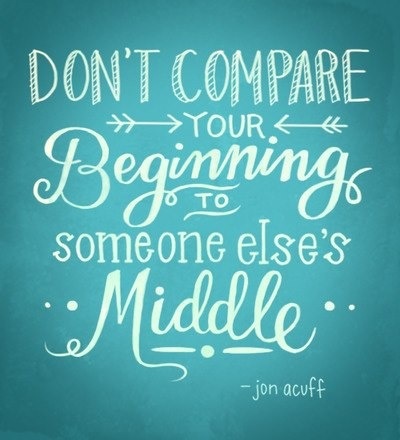 But a few friends kept me going and gently reminded me that I was still new at this, so what was the hurry? We're all on our own personal journey anyway.
Found
So I took a step back and re-evaluated.
Which brings me to where I am now, taking each day as it comes, not putting myself under too much pressure.
In late November things started to pick up. I guest posted on a couple of my favourite travel blogs, Nomadic Matt and The Planet D. Bloggers that I looked up to put their faith in me and posted my articles on their sites. I was stoked.
I was nominated for a Hostelworld.com award in the category of Most Inspirational Story, for my article on solo female travel in Africa. I didn't make it to the final shortlist, but that doesn't matter, I was nominated.
Currently I am in the running for a UK Blog Award. First it's a public vote and then the finalists are decided by a panel of judges. I don't expect to win, but it's nice to be considered.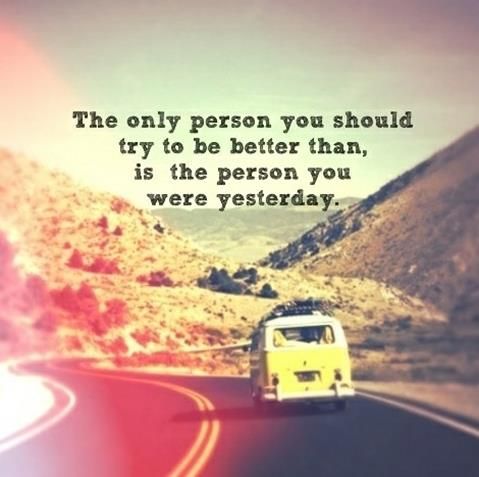 Last but not least, I launched my newsletter. The first one is coming out at the end of January! So if you want the inside scoop, you can sign up on my homepage!
So that pretty much sums up my 2013. It's been a year of ups and downs and side to sides. I've made a lot of discoveries, hundreds of mistakes, and learned an awful lot about blogging, life and myself. I wouldn't change it for anything.
So what's next?
Looking Ahead to 2014
The first few months, I'll be catching up with all my Africa and USA posts and taking some Euro trips. I'm off to Holland, Belgium and Germany between now and April, so any tips and recommendations will be very appreciated! I also need to do a bit more exploring closer to home too…
Then it's all about weddings. I have three of them in May. Yes three. Two in the same week. One of those is in the Ukraine, I'm a bridesmaid at the other in the UK. And the third wedding, two weeks later, is my brothers. It's gonna be a busy month!
I also have big plans for the later half of the year but I can't reveal those just yet…
It's been quite theraputic, reflecting whilst putting this post together. Crazy to think about how much has happened and the direction my life has taken.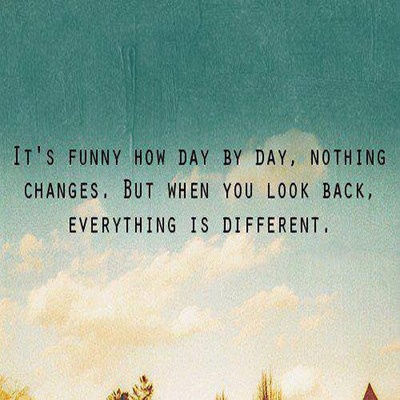 Probably time to start thinking about those 2014 Goals and New Years Resolutions…
Last but certainly not least, thank you again for reading. You guys ROCK MY WORLD!!! I hope our paths cross someday.
Have a happy, healthy and adventurous 2014!
* Quote images on Pinterest