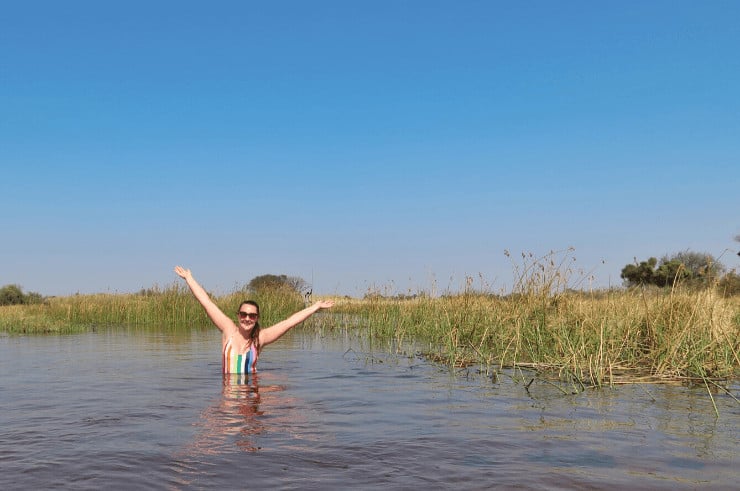 In 2019, I spent about 6 months on the road. Not that you'd know it because I've been really bad at actually documenting those travels. In the whole of last year, I only posted 24 Instagram posts and wrote 20 blog posts – eek!
Actually that's a lie. I wrote way more than that, I just never published them.
This was partially due to the fact that I was super busy with Rock My Adventure – both running the company and leading the tours. As well as the fact that I've just had a general sense of overwhelm, which leads to procrastination, well, you know the drill.
Unsurprisingly, one of the biggest things to come out of the feedback from my reader survey (which I'll come to in more detail below), is that I just don't write/post enough. It seems you'd like more. So, I'm going to try and change that.
But what was even more surprising, is that you'd like a bit more about me. You're interested in what I get up to and want to hear more of the stories behind the travels, not just the informational posts.
So, I thought I'd start by doing a 2019 recap (where I've been, challenges, successes), along with some plans/dreams/goals for 2020 (to keep me on track, hopefully) and I'll also share the results of the Helen in Wonderlust reader survey.
Countries Visited in 2019
Last year, I visited 11 countries in total.
Here's a rundown, which I will keep brief, otherwise, we'll be here all day!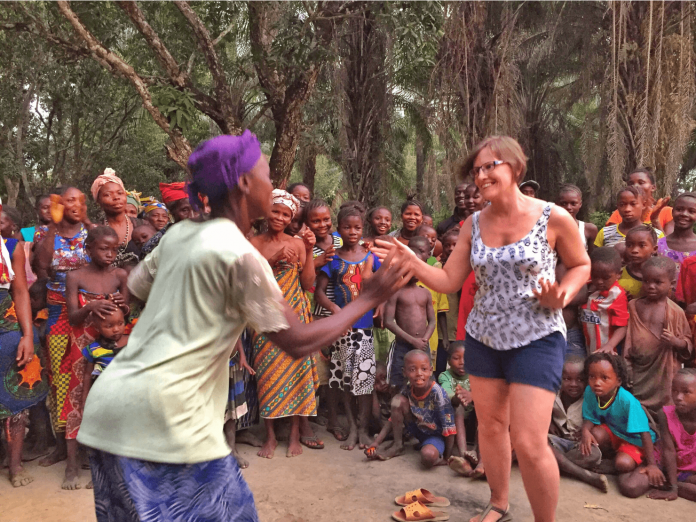 Sierra Leone
I started off the year with the Rock My Sierra Leone Adventure. This trip was incredible in so many ways, especially as I had been wanting to visit West Africa for years.
Those who have been reading my blog for a long time will know that I had to cancel a trip in 2014 due to the Ebola outbreak, but in 2019 the stars aligned and off I went.
Travelling in Sierra Leone was, in some ways, quite different from travelling in East or Southern Africa but similar in others. The tourism infrastructure isn't quite there yet, which is kind of why I loved it, but also made it quite challenging.
What made all the difference, was having an amazing group of women to travel with. The group completely rolled with everything that came their way and we had the best time.
Favourite Memory: Crossing the Atlantic in small boats to spend two nights, wild camping on the beaches of the very remote Turtle Islands. Absolutely A-Mazing. I will be writing about this soon.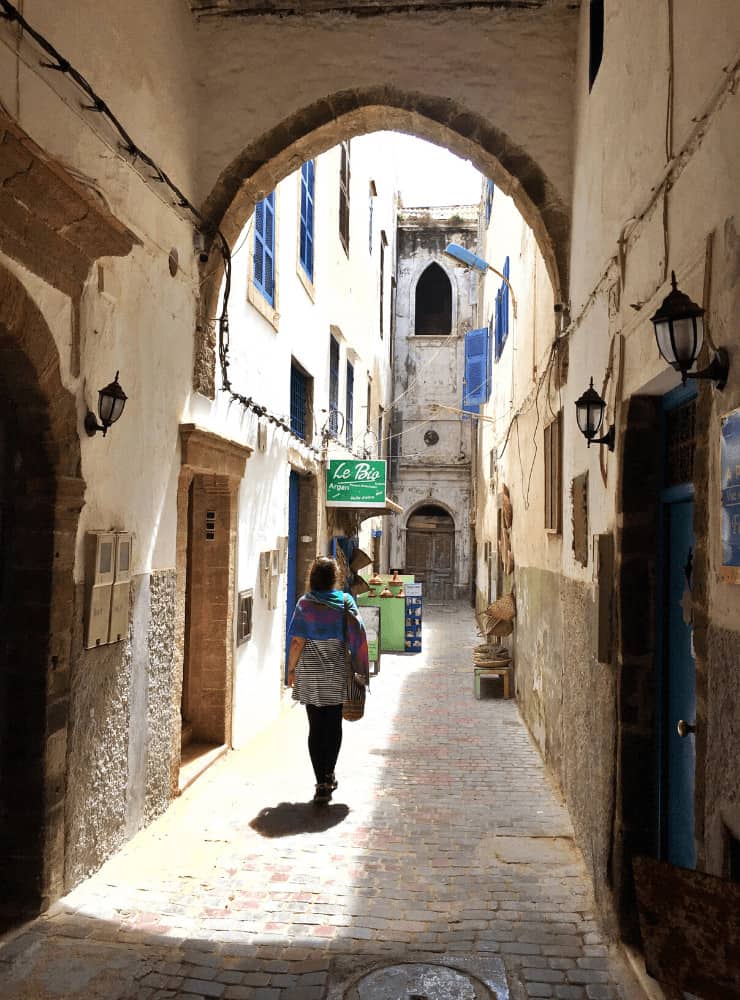 Morocco
Next up was Morocco, with my husband. We had a couple of nights in Essaouira (I love it there so much), followed by 5 nights surfing with Surf Maroc in Taghazout.
This was just what I needed.
I've been surfing for years but on this trip, my surfing came on leaps and bounds thanks to a teacher who pushed me to the point where I felt like an actual surfer. Still need to work on strength and stamina, but confidence and skill are increasing.
Favourite Memory: Catching a green wave, popping up immediately and surfing all the way to the beach whilst screaming "I'm doing it!" whilst getting thumbs up and smiles off those I surfed past!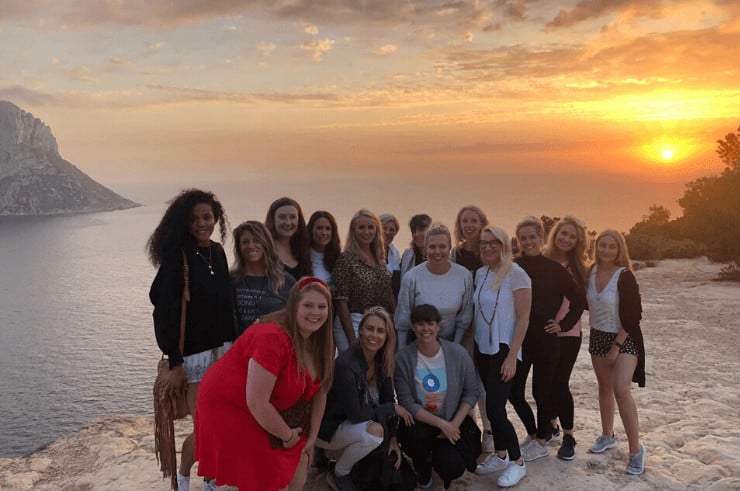 Spain
My next trip was to Ibiza for a 'Self-Love Retreat' with my friend and self-love mentor Gina. I spent the week offline with 14 other women, doing yoga, eating healthily and taking part in various different workshops (things like body confidence and manifesting etc).
Now if you're wondering what 'self-love' is, let me explain. Firstly, no I haven't joined a cult (which is what my mum asked when she saw the pictures). Self-love is, as defined by the dictionary on Google 'regard for one's own well-being and happiness'.
Simply, it's about taking care of your mind and body, to allow you to feel confident and comfortable in your own skin and learning to love yourself (without the need for external validation) and be the person you want to be really are, before life got the best of you. Which inevitably happens to us all at some point.
You see, I am an overthinker and a perfectionist and being a solo entrepreneur can be very difficult, stressful and lonely at times. So quite often, I just find myself feeling a bit overwhelmed and kind of lost, so this was great just to get me back on track and help me focus on what I need to do in order to live a happier, healthier and more successful life.
If you're feeling like you need a bit of guidance, check out Gina's website where you'll find her online courses, coaching and retreats. This girl is like a ray of sunshine, and we all need some of that!
Gina and I met very serendipitously about 6 years ago on a plane from Marrakech to Manchester, when she was a model and I worked in marketing, stayed in touch via Instagram and now we're both pursuing our dream careers, both of which we manifested on our vision boards, separately, years ago… spooky.
Favourite Memory: I have two. Doing a wonderful cacao ceremony at the end of the retreat whilst everyone said their favourite things about each other and taking part in an ecstatic dance meditation.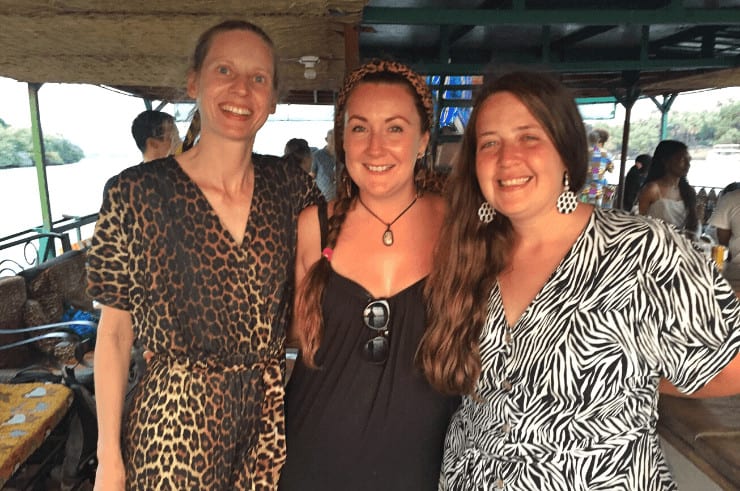 Zambia
A few weeks later I was on a plane back to Africa to begin the Rock My Adventure summer season. I started in Zambia where I met up with the Rock My Malawi, Zambia & Botswana Adventure crew on their last evening, joining them for the sunset cruise.
Favourite Memory: Sitting on the cruise and watching the group, hearing all their stories and seeing how bonded they were. It was really wonderful to think that I'd played a part in them having and sharing this experience together.

Botswana
I then crossed over the border and into Botswana for the first Rock My Botswana & Victoria Falls Adventure.
The first time we do a new Rock My Adventure trip is always interesting and these are often my favourite trips. On them, we come across the occasional logistical challenge. At the same time, some of those logistical challenges often make for the BEST memories.
Being out in the wilderness on this trip was truly magical and out of this world amazing with regard to wildlife spotting. Some of the best safaris I've had in 10 years of Africa travel. We literally saw thousands of elephants, lions galore and even saw a leopard eating an elephant.
Favourite Memory: There were many, but having a warm bucket shower, in the middle of the bush, with stars twinkling overhead and hyenas cackling in the distance was pretty amazing. And the leopard and the elephant. That was insane. If you want to read more about the trip (and see the pics) you can do so here.

Zimbabwe
At the end of the Botswana trip, we crossed back over to the Zimbabwean side of Victoria Falls. This wasn't without issue, because they'd run out of KAZA visas at the border. TIA! But, we figured it out, as we always do.
We were only there for a couple of days, visiting Victoria Falls from the Zim side, although I've got to say… I much prefer the Zambian side, which is why I've changed next year's trip back to Zambia. But you can see the falls from both sides if you like!
Favourite Memory: Seeing Victoria Falls… again. It never gets old!

Zambia (again)
Next, I headed back over to Livingstone, this time staying at the very lovely Stanley Safari Lodge with Robin Pope Safaris.
This was a sponsored stay, however, I really enjoyed the experience and it was an incredibly relaxing three days, just what I needed after spending so much time out in the bush!.
Favourite Memory: I also had the opportunity to go back and visit the Devil's Pool (not sponsored) which is one of the best things I've ever done in Africa.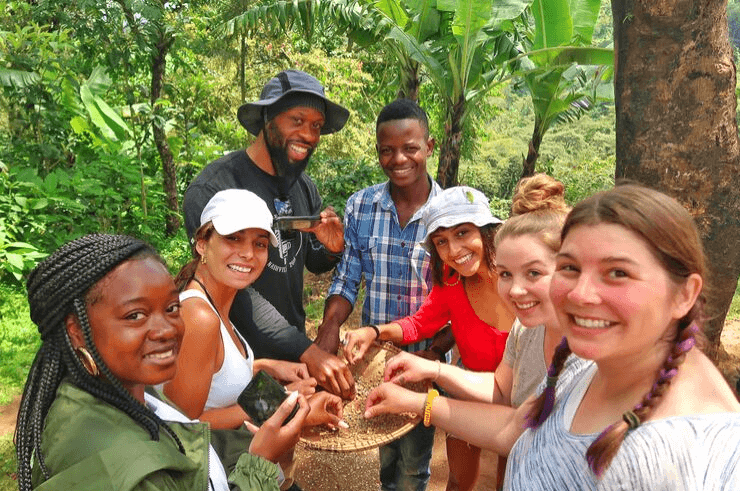 Tanzania
Next, I flew to Tanzania to take over from our tour leader, Jessi, on the Rock My Kenya & Tanzania Adventure.
After a very quick turnaround in Johannesburg, I made the plane to Nairobi. Unfortunately, my bag didn't, so I didn't have a bag for my first night. Then my flight from Nairobi to Kilimanjaro the following day was cancelled.
But it wasn't all bad. My plan had been to spend the night in Nairobi Airport, but the cancellation meant that Kenya Airways put me up in a hotel and they fed me too!
I was moved onto a slightly later flight the following day, so it actually worked out in my favour. And, my bag turned up eventually at Kilimanjaro so all was good again.
What was also great about this trip, was that my friend Amanda (who writes the A Dangerous Business blog) was on that trip, so it was great to see her again and meet her sister! And I absolutely loved the rest of the group too!
Plus, Amanda listed her Rock My Adventure tour as the top highlight of her travel year (the Zanzibar portion also made it in there too). Yay! You can read Amanda's review here.
Favourite Memory: There were loads, but in particular it was just one of our dinners in Bagamoyo. We went to my favourite local restaurants and had one of those nights where you just sit around, laugh and put the world to rights. It was perfect. Getting my bag back was pretty awesome too!

Kenya
Then it was back to Kenya for the second Rock My Kenya & Tanzania Adventure.
We had the most amazing safari in the Masai Mara, pretty much seeing the Big 5 within about an hour. Definitely one of my favourite days on safari ever… plus lots of fun in Nairobi too!
Favourite Memory: Going for sundowners with my friends from Mara Explorers and a group of Maasai popping out of the bushes to surprise us with singing and dancing. It was so much fun. We also went 'clubbing' in the township. Also, multiple people saying they'd had the best day of their lives just a few days into the trip.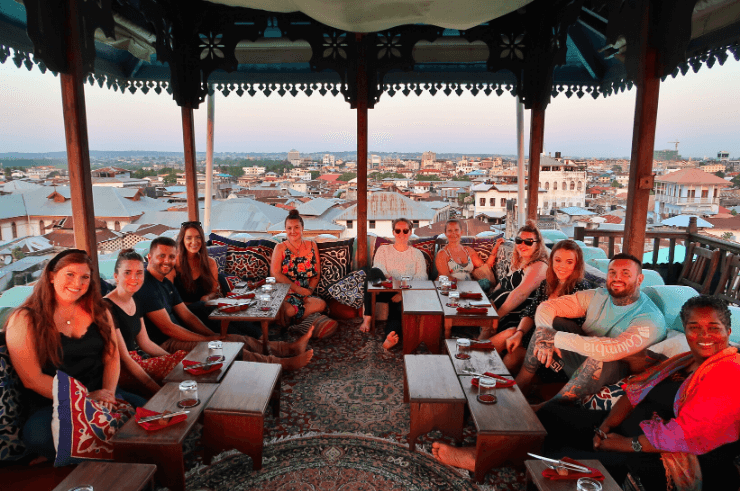 Tanzania (again)
Then it was back to Tanzania, for safaris in the Serengeti and Ngorongoro Crater, spending time in Arusha and Moshi, Bagamoyo and Zanzibar.
Tanzania is always amazing to me and this trip was no different. We just had so much fun from start to finish. There were lots of tears on the last night.
Favourite Memory: Again, there were many, but my standout may have been our sunset cruise on the last night. I always hire a private boat for the group and everyone was on amazing form that afternoon. We went swimming and saw hundreds of starfish and it was just the best day ever!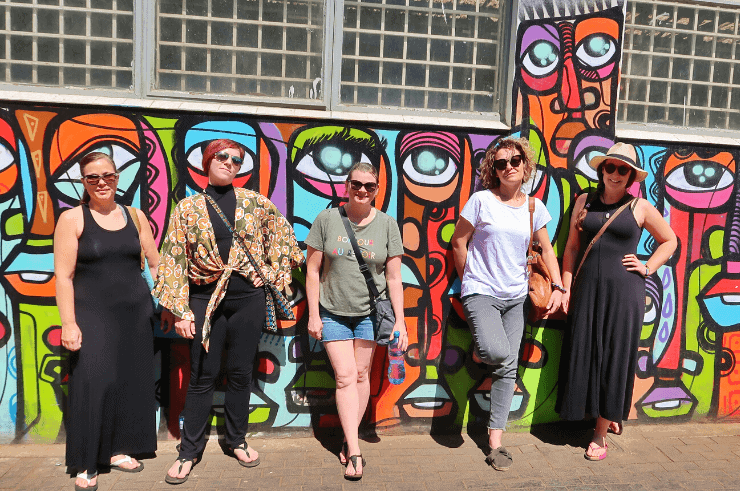 South Africa
After a couple of weeks at home (for a wedding Christening and some doctors appointments) I headed back to Africa, this time Johannesburg, South Africa.
This was the beginning of the Rock My South Africa, Eswatini & Mozambique Adventure.
We started in Johannesburg, which isn't everyone's cup of tea, but I love it and was eager to show off the city to my new travel companions. I was also joined on this trip by two from last years Rock My Malawi, Zambia & Botswana group (it was the third trip for one of them too).
Favourite Memory: Line dancing the electric slide, at Johannesburg's fanciest jazz club with a bunch of Joburg 'It' girls. Don't ask!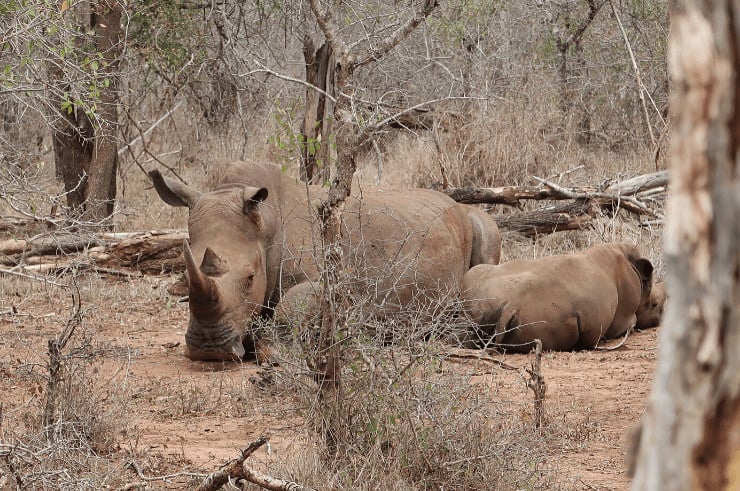 eSwatini
We then headed into the Kingdom of eSwatini (formerly Swaziland) where we stayed at the Mlilwane Wildlife Sanctuary. The weather wasn't great, with rain and thunderstorms, but we had fun nonetheless.
Favourite Memory: Wandering through Mlilwane surrounded by animals and watching the warthogs gathering around the fire for warmth and seeing rhinos in Hlane National Park.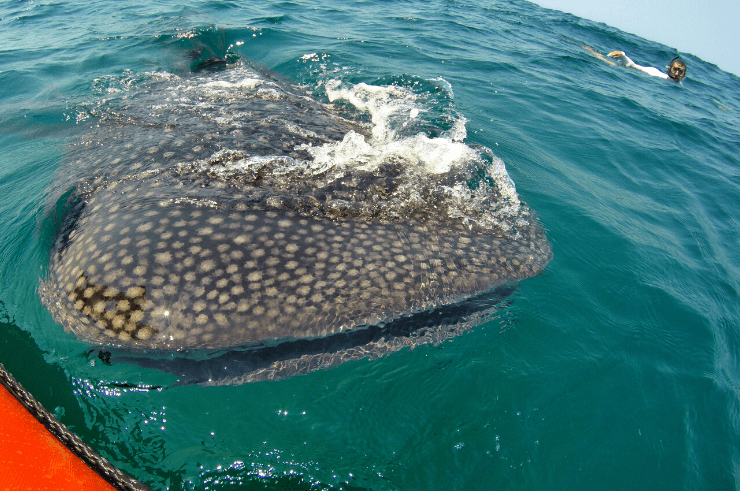 Mozambique
After a very restful few days in eSwatini, our journey to Mozambique was eventful to say the least.
When we arrived at the border, there was no power. And there had been no power for 2 days. That meant no visas. So we hot-footed it to the next border where they did have power. Just as we got halfway through the last visa, the power went down. Argh!!!!!!
Luckily, it came back on again and we were on our merry way!
The following day, after a night in Maputo, we headed up to Tofo and oh my God, were the Mozambique police on form that day. If you've been to Mozambique, you'll know that the police are corrupt AF.
Anyway, we eventually made it up to the wonderful place that is Tofo (my wallet was a little lighter but we were all in good spirits) and all was well in the world again.
We spent a few days there, looking for whale sharks (we found 4), eating all the seafood and just generally having a lovely time!
Favourite Memory: Swimming with whale sharks. Best day ever!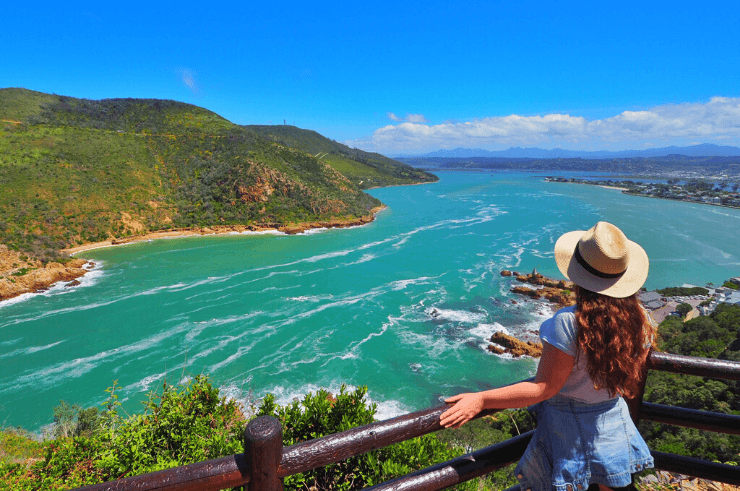 South Africa (again)
Part 1: Then it was back to South Africa and our safari in the Kruger, as well as a trip along the Panorama Route. Both of which were awesome.
This was the end of our adventure, but I tell you one thing – I made some friends for life.
Part 2: After the tour finished, my husband flew to meet me in Johannesburg. We then flew to Cape Town and drove the Garden Route, ending up in Port Elizabeth. If you're thinking of heading to South Africa, check out my awesome Cape Town & Garden Route Itinerary.
Favourite Memory: Too many to mention. I loved being back in Cape Town, it's just such a cool city. But being swarmed by dolphins off the coast of Port Elizabeth was epic. But having one of my group tell me "Thank you so much, you've changed my life" was pretty much the best thing ever.
---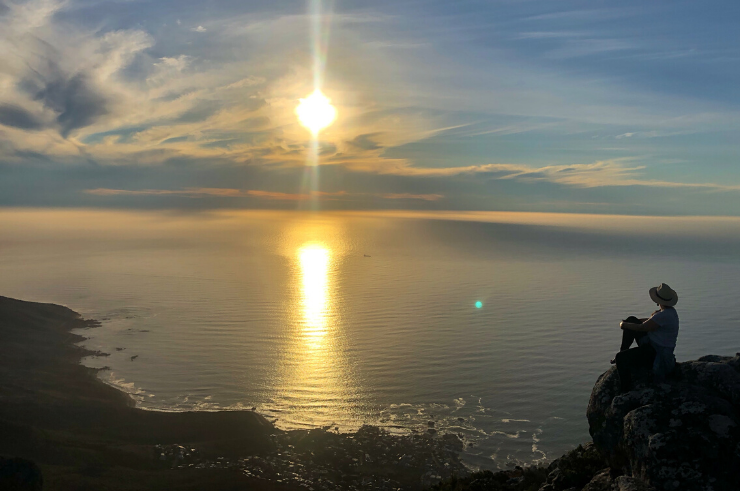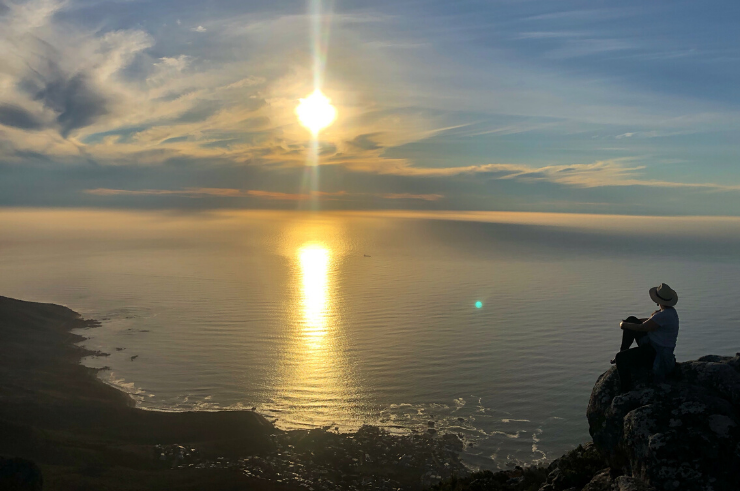 5 Challenges
Health
At the end of 2018, whilst in the far north of Nambia, I started having terrible pains in my lower abdomen. It was like nothing I've ever experienced before.
I could barely walk, I couldn't sleep and I felt sick from the pain. I spent the whole of my safari in Etosha National Park curled up in a ball next to the driver. Turns out I had a bad kidney infection.
But after a course of antibiotics, I was still experiencing quite a lot of pain, so I went to the hospital. During the ultrasound, they found I had a tumour in my womb.
The condition, known as fibroids, is pretty common and most women will get them at some stage in their lives, but mine are 'massive' (my doctor's words, not mine). And somewhere between the kidney infection (which may have been caused by the fibroids) and the bumpy Namibian roads, they'd flared right up to unbearable levels of pain.
I'd had symptoms for years but never figured it out. So this has been a year of sporadic pain, poking and prodding, ultrasounds, monthly liver-function blood tests, an MRI scan and daily hormone-blocking medication.
I got the results of my MRI scan on Friday. I actually have 2 fibroids, one measures 11cm x 6cm x 11cm and the other is 10cm x 15cm x 9cm. So, yes, they are massive. I've started calling them 'The Twins'.
They're starting to impact some of my other organs, so next step is to consult with a surgeon… so, I guess we'll see what happens.
It could be worse, I know. But it also sucks.
If there's anything I've learned from this, it's that you should always listen to your body and get checked out if something doesn't feel right.
Overwhelm
I could also call this section 'Stress', which is, unfortunately, something which often goes with the entrepreneur territory. Not that it has to, of course, but starting your own business is damn difficult – especially at the beginning when you're still figuring everything out and doing it mostly on your own.
I have 'To Do' lists that are pages and pages long. I get through a lot, but I'm never done. There's always more and it's hard to switch off. There are times when I feel so overwhelmed, I can barely function.
So my plan for this year is to set boundaries for myself and get some support which I'll talk more about below.
Celebrating Successes
You know that phrase 'Can't see the woods for the trees' – well that's me right now.
I went out for dinner with my friends from my old job a couple of days ago. I hadn't seen them since around March. We talked about what we were all doing, and when I told them what I'd been up to, they were all like "Oh my God, that's really cool, you must be so happy, we remember when you were trying to fill your first tour" (which wasn't easy I might add).
And I was like 'Meh, yeah it's ok, I could be doing better'.
What is wrong with me? I may not be a huge travel company or the world's biggest blogger, but I'm doing ok. Better than ok, actually, which I'll talk more about below.
2016 Helen would be so happy about what 2019 Helen did. So why is 2019 Helen so down on herself?
I never celebrated anything. I berated myself for the things I didn't do, rather than being my own cheerleader.
Work/Life Balance
This kind of comes with the entrepreneur territory. I am my work, my work is me. I love what I do. I love organising tours, I love travelling, I love blogging.
But when what used to be your hobby, becomes your 'job', things change. You struggle to separate work with life.
Almost every entrepreneur I know works too much. Unless your Tim Ferris and have mastered the '4-Hour Work Week'.
Sadly, this is not me… yet.
When I'm home, I work like a crazy woman. I stay up late and have failed to get into any kind of routine. When I'm on tour, I'm always 'on'.
Over the last 2 – 3 years, I've been on tour for around 6 – 7 months per year. The tours are wonderful, but travelling that much is quite intense and as the tour leader, I don't get a lot of downtime.
So my lesson from that, is that I need to set boundaries for myself and for other people, so that I can achieve a work/life balance both at home and whilst I'm leading tours.
Loneliness
One of the things I really miss is having a team around me because I am, by nature, a sociable creature.
I work best in a group and when I have people around me to collaborate with and bounce ideas off. At the moment I do work with a couple of people but very sporadically and usually not in the same place.
Seeing my old team really made me realise just how much I missed that. When we worked together, we literally were the dream team. We were so supportive of each other, professionally and personally.
But the weird thing is, that despite feeling lonely, I've become more reclusive.
When I'm on tour, I'm the life and soul of the party. I used to be like that at home. But it's like my energy is gone when I return back to the UK and I just want to curl up into a ball and hibernate and/or work, work, work!
Not sure if any other bloggers/entrepreneurs have felt this way, but I find myself just wanting to work, rather than doing 'normal' things like going to the gym, shopping for groceries or seeing friends. I'm always 'too busy'.
I think this comes down to the struggle with the Work/Life Balance and also the fact that I am away for such long periods of time, that I am constantly playing catch up when I get home, which leads to the overwhelm which leads to the 'I must work all the time' mindset, which leads to loneliness and stress. It's all linked.
I occasionally meet up with my blogger friend, Indiana Jo, in Liverpool (where we're both from) and we spend the day troubleshooting, discussing ideas and swapping knowledge (we also drink lots of tea and eat cake) and I always feel leaving energised and refreshed.
Must do more of those types of things this year!
---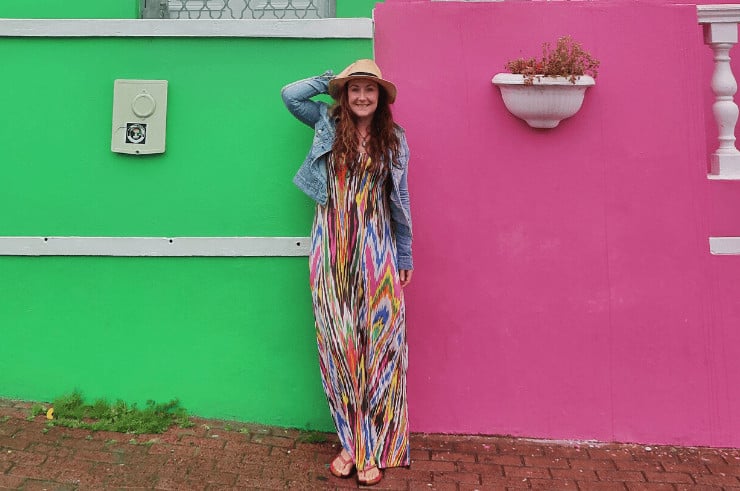 5 Successes
Growth
In 2019, Rock My Adventure entered its 3rd full year of operations (and 4th actual year if you count 2016 when I ran my first tour).
My business is growing. Maybe not as fast as I'd like, but it is definitely going in the right direction.
I hired a part-time VA to help me with some of the admin around the tours and this year I also had 4 Rock My Adventure Group Leaders (including me) running the tours.
As I mentioned, my pageviews on Helen in Wonderlust doubled, despite only writing 20 blog posts this year. So imagine what I could do if I wrote a lot more?
And whilst I didn't write many blog posts, I actually achieved quite a lot last year. I organised 9 group tours, plus 3 private tours.
I also doubled my pageviews from December 2018 to December 2019 (I've actually only just realised this because I rarely look at my analytics). That's pretty cool!!
This is what I was born to do. I love my work. I love organising and running tours. I love helping people to travel and I love Africa.
I'm very lucky and grateful to be able to do what I love and that's the main thing.
Repeat Customers
This year I had quite a few people come on return trips with me.
I had five people come on their third trip with me this year, and one of those is going on two more this year. As of October 2020, she will have come on five trips in two years.
Three of the six girls who came to Sierra Leone with me are now coming to Benin & Togo and another one from the Sierra Leone trip is going to be leading some tours for me this summer.
Of the girls coming to Benin and Togo with me, 2 girls are on their 2nd trip with me, 1 is coming on her 3rd trip with me and 2 are coming on their 4th trip with me.
Which means… I must be doing something right. The feedback we get is great, but when someone comes on more trips with you, you know you're putting something special into the world. And that's all I could ask for.
Great Feedback for Rock My Adventure
The feedback I've had from the Rock My Adventure tours continues to be amazing.
Organising tours is not for the faint-hearted, and there are definitely some real challenges, but it is rewarding and what keeps me going is a) you and b) the reviews we get after the tours.
Here are a few of the testimonials we received in 2019:Â 
"œThis is what traveling in Africa should be like. The Kenya & Tanzania adventure hits up all the highlights (and then some), and really lets you immerse yourself in East Africa in a way that's still comfortable. The tour is great value for money, and don't be surprised if by the end you're already thinking about planning a return trip. It was even better than I expected! It was very well-organized, and I felt like we really did see the best of both Kenya and Tanzania. It was a nice mix of the "œfamous" highlights you expect to see, and also some unique local interaction." AMANDA | USA | ROCK MY KENYA & TANZANIA ADVENTURE
You can read Amanda's full review on her blog here.
"œIt has taken me 8 months to write this review because I couldn't find the right words to describe it. It was perfect. Helen (you) are the perfect host. You know your stuff. You are good to the local guides you work with. You were always smiling, It was by far the best thing Jon and I have done together since backpacking through SEA in the early 90's. You gave us the opportunity to experience a kind of authenticity that we thought was lost to "˜iPhone travel' (the type of travel that no longer requires a book, a guide and help from the locals). We thought we had lost the opportunity to feel that authentic travel. We are very experienced travellers, flashpackers, and there is no way we could have arranged this on our own. We loved that it never ever felt like we were on a tour. We felt like we met up with long lost friends for a backpacking reunion. The cast of characters and the relationships formed were because of how you put this trip together. It. Was. Life-changing. The trip was so good Helen. I am so lucky I stumbled across your site. I've recommended you to everyone I know. Thank you." HEATHER & JON | CANADA | ROCK MY UGANDA, RWANDA & DRC ADVENTURE
"œI've traveled far and around but this was one of the best trips I've had. It's not possible to tell all the beauty we had. Everything was amazing. Well organized, every detail was perfect. Helen was great, awesome personality, magic is the word for all she did for us. South Africa was my wish for a long time, and this was so perfect. I'm very glad and satisfied. After all, we had it all. Nature, cities, animals, vibes"¦ I loved it. Can't wait for the next adventure!"œ SANDRA | CROATIA | ROCK MY SOUTH AFRICA, ESWATINI & MOZAMBIQUE ADVENTURE
You can read more reviews on Tripadvisor here. To see the full list, head over to the Rock My Adventure Testimonials page.
The Helen in Wonderlust Reader Survey
I ran my first reader survey. This was something I have been meaning to do for a long time, like actually years! Reading the responses has been very interesting and reinforced a lot of the things already knew, as well as giving me lots of ideas on where to go!!
Thank you to everyone who filled it in to help make Helen in Wonderlust better to give you a better user experience! I had more entries than I expected!
The winner of the Amazon Gift Card is Sonia McCarthy who, when I sent her the gift card, told me she is on day 1 of her big Africa trip! It must be fate!!!
If you haven't filled it in, you can still do so here. I've now closed the Amazon Gift Card competition, but I'll be keeping the survey open for a while so you can have your say and help shape the future of Helen in Wonderlust.
You can fill it in here.
I Climbed Kili… Again
Despite the 'massive' fibroids weighing me down, in February 2019, I climbed Kilimanjaro for the second time.
In some ways, it was harder (bad back – fibroids fault, bad knees, broken toenails… being 10 years older) but in some ways, it was easier. I loved climbing with a group and I didn't have altitude sickness like I did last time. I made it to the summit by 6.30am (v's 8am previously) and I didn't vomit once. Winning!
We even did some yoga on the way up.
Oh… and I'm doing it again in 2021. Fancy joining me? If so, click here.
---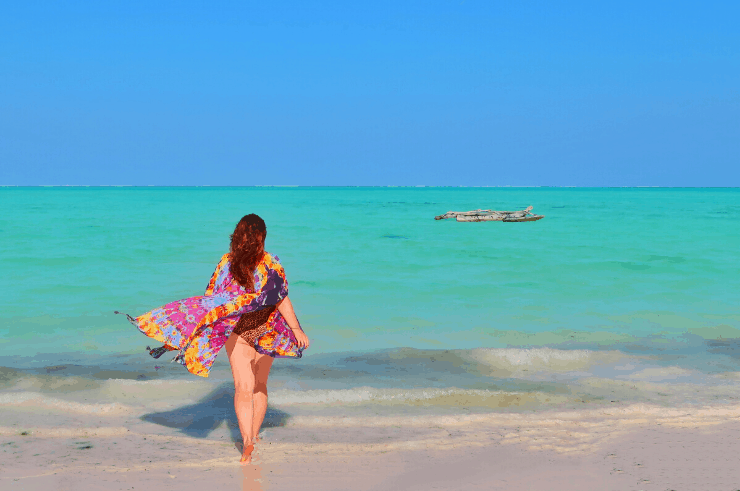 My 2020 Plans
As for 2020, I am planning for this to be an excellent year. It's also the year I turn 40 (eek). So new decade for the planet and new decade for me.
So far, I've created my vision board, set my intentions and come up with my words for the year.
I've set most of this out on a vision board because I truly believe that they are powerful things.
In 2011, my friend and I created vision boards in powerpoint during our lunch hour at work and pinned them up on our desks. I didn't even really know what a vision board was or what it could do, but we'd heard they were cool things, so we did them.
I don't have that vision board any more, but I clearly remember 3 things that were on it:
Work for the Book Bus – they offered me a job the following year, in Zambia & Malawi.
Climb Kilimanjaro again but with a group – I did this in 2019.
Run my own 'Africa business' that allows me to spend 6 months of the year in Africa and 6 months of the year at home – this is what I do and the vision board was created 2 years before I started my blog (or knew what a blog was).
These things all manifested. My friend manifested a glamorous job, money etc… she now works in Dubai, for a very glamorous drinks company. Her visions all manifested too.
It works!
So my main goals for this year are:
to keep growing
get a better work/life balance
grow a small team
keep putting out consistent and great content
believe in myself and my abilities
celebrate successes
fill all of the Rock My Adventure tours and create more for 2021
As for travel, this Saturday, I'm off to Costa Rica for 2 weeks. I can't wait. And whilst I'm sure I'll take some photos and a few notes, this is an actual holiday. Yay!
Then, in February I'll be leading the Rock My Benin & Togo Adventure. I've ever been to either country, but I have a great support team on the ground and a great group! So I know, it's going to be incredible. I can't wait to write about it!!!!
After that… well, it's still a little bit up in the air, but obviously I'll be running a number of the Rock My Adventure tours and I'm hoping to do some solo travel and recce trips too.
---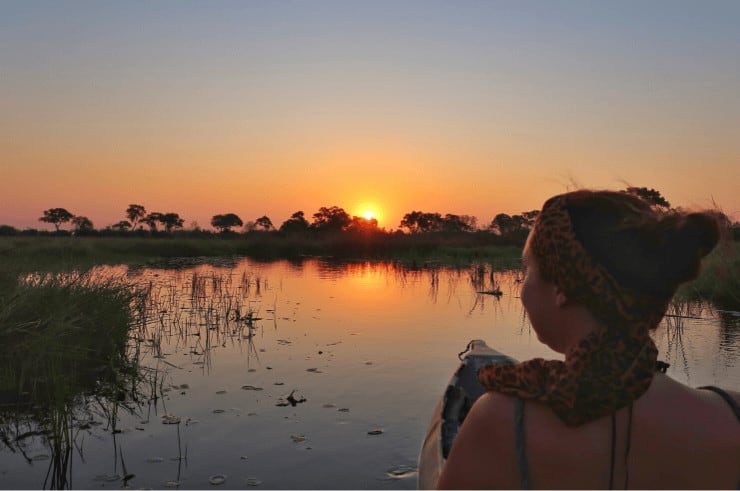 My 5 Words for 2020
Boundaries: I need to set them for myself and others.
Growth: For me personally and professionally.
Fun: I need to have more of this.
Outsource: Spend money outsourcing things so that I can concentrate my time and skills better.
Health: I need to work on building my health back up and getting back into some sort of routine, both for mental and physical health.
---
2020 Rock My Adventure Tours
This year, we have 12 Rock My Adventure Tours in the plan! The first 4 have already sold out (Kenya & Tanzania, Benin & Togo, Uganda, Rwanda & the DRC and another Kenya & Tanzania tour), but we still have places remaining on the rest if you want to experience the Rock My Adventure magic!
I may also be able to squeeze an extra couple on the August Rock My Kenya & Tanzania Adventure if you let me know asap. 🙂
You can read about the tours below, or see them listed by date here.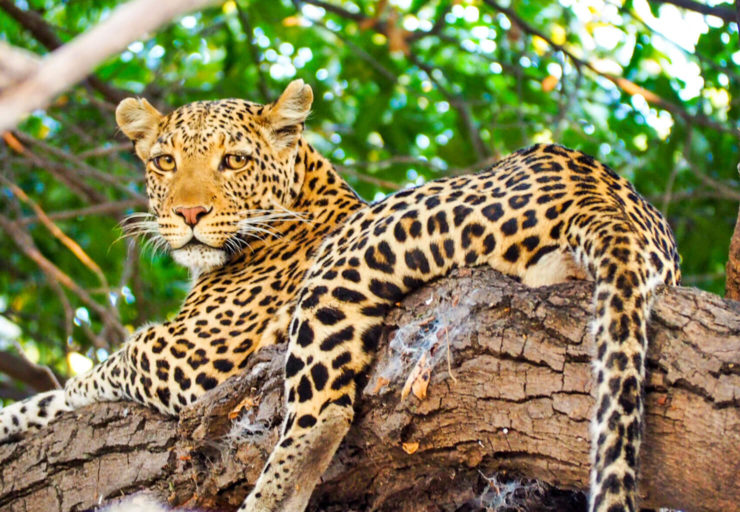 Malawi, Zambia & Botswana – August
Join us on an awesome adventure spanning 3 incredible countries! Experience the beauty and tranquillity of Lake Malawi, immerse yourself in local life in Cape Maclear, go in safari in magical South Luangwa National Park and go on adventures in Livingstone, home to the mighty Victoria Falls!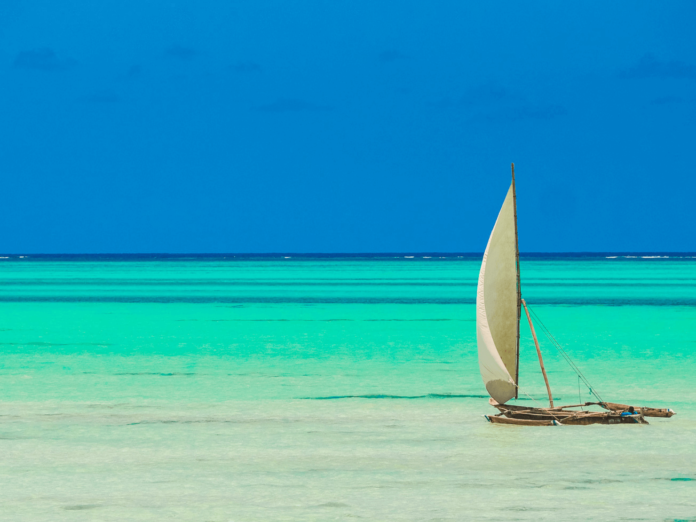 Tanzania & Zanzibar – September
Get ready for the trip of a lifetime on the Rock My Tanzania & Zanzibar Adventure! Tanzania has everything you could wish from an African adventure "" amazing safaris, beautiful mountains, stunning waterfalls, white sandy beaches, crystal clear seas and vibrant interesting cultural experiences and this tour covers them all!

Botswana & Victoria Falls – September
Travel through the heart of Botswana & Zambia on a magical safari and immersive cultural journey. This epic and wild safari adventure takes in all the major highlights of Botswana including Chobe National Park, Savuti, Moremi Game Reserve and the Okavango Delta. We'll also spend time with the wonderful San people in the Kalahari region, before finishing in Livingstone, Zambia, home to the amazing Victoria Falls!

Uganda, Rwanda & the DRC – September
Have you ever wondered what it's like to feel the heat from an active volcano? Or look a gorilla right in the eye? Or get up close with white rhinos? Then join us on this epic adventure spanning 3 incredible countries "" Rwanda, Uganda and the DRC!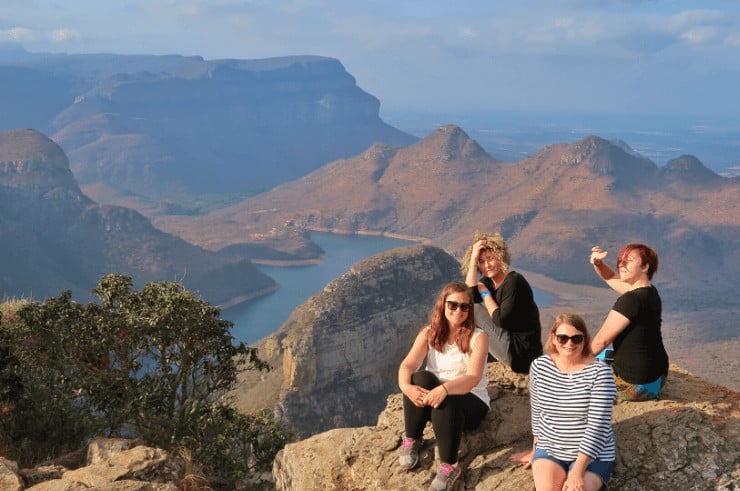 South Africa, eSwatini & Mozambique – October
Do you love being surrounded by nature, beautiful landscapes, live music, being by the ocean, incredible wildlife, going on adventures and meeting local people? From hipster Johannesburg, to the wilds of Kruger, from the rolling hills of Eswatini (formerly Swaziland) to the whale sharks and stunning beaches of Mozambique "" this trip has it all!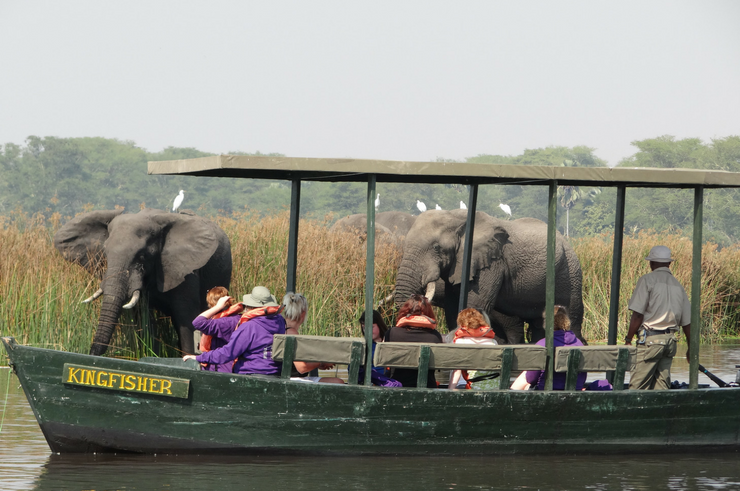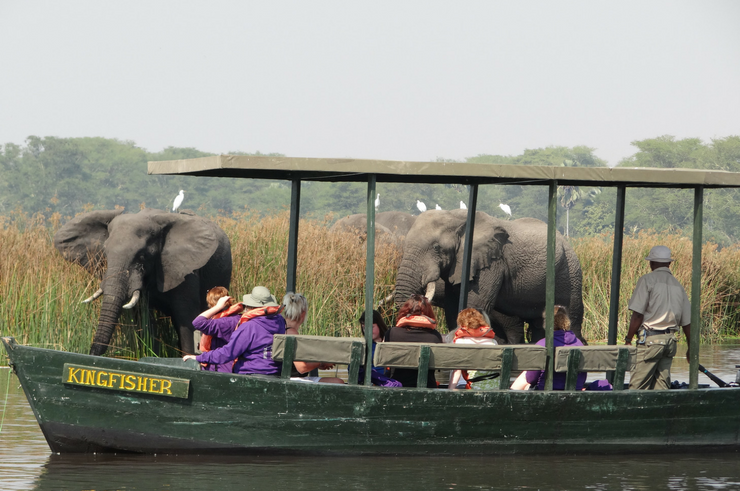 Malawi – October
Join us on an incredible trip through the "˜Warm Heart of Africa' where we'll search for the "˜Big Five' in Majete National Reserve, experience local life in Cape Maclear, stay on a deserted island on Lake Malawi, hike the Zomba Plateau, explore the capital Lilongwe, see the beauty of Thyolo and Mulanje and go on safari in Liwonde National Park.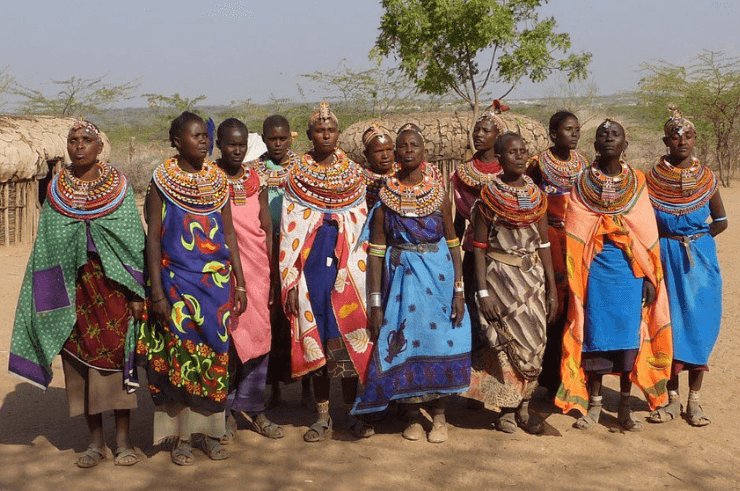 Northern Kenya & Lake Turkana – October
Join us on an intrepid off-the-beaten-path adventure to the "˜Cradle of Mankind', as we venture to Kenya's northern frontier, a place where few travellers go"¦
Visit remote national parks and rural villages, as we head up to Lake Turkana, also known as the "˜Jade Sea', the world's largest permanent desert lake, stretching all the way into Ethiopia.
Visit Samburu National Reserve, meet the Samburu tribe and look for the "˜Special Five' "" the reticulated giraffe (also known as the Somali giraffe), Somali ostrich, beisa oryx, Grevy's zebra and the gerenuk, as well as lion, leopard and elephant.

Sierra Leone – November
Join us on an immersive adventure in Sierra Leone, an amazing and misunderstood country, with stunning landscapes, varied wildlife and vibrant traditions, yet pretty much untouched by mainstream tourism. If you're looking for an intrepid and very different adventure, then come and experience "˜Sweet Salone'!
---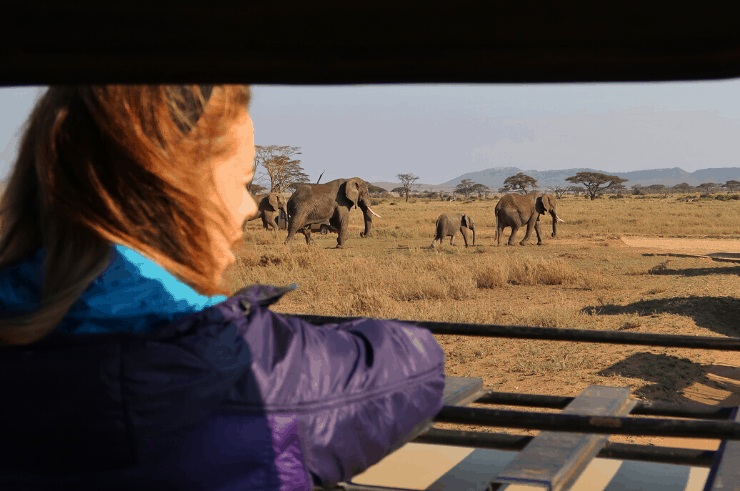 2021 Rock My Adventure Tours
I'll be announcing the rest of these in early March, once I'm back from my adventures in Benin & Togo so watch this space…
If you haven't already, be sure to sign up to my newsletter or join the Rock My Adventure Facebook group, as this is where I announce all the new tours first before they go live to the public.
---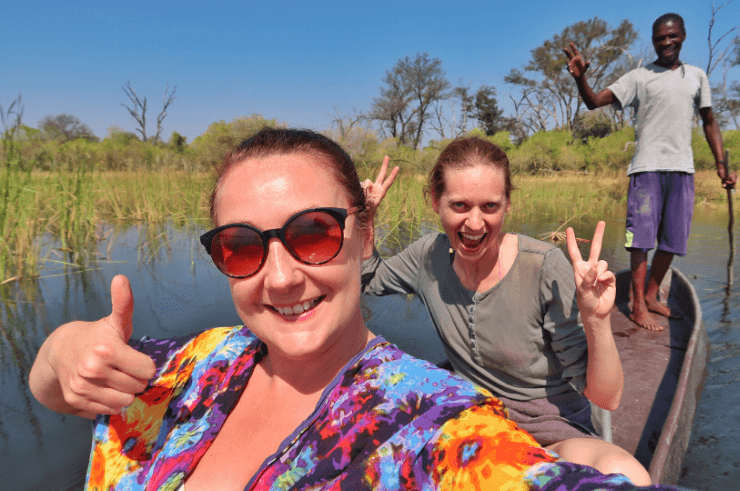 Reader Survey Results
So, the results of the reader survey are in…
Who reads Helen in Wonderlust?
Type of Traveller
40% Budget Backpackers
29% Flashpackers
26% Mid-Range
Sex of Traveller
Age of Traveller
12.8% aged 18 – 24
48.7% aged 25 – 34
17.9% aged 35 – 44
12.8% aged 45 – 54
7.7% aged 55+
Nationality of Traveller
41% from North America
33.3% from UK
15.4% from rest of Europe
5.1% from Africa
5.2% from Oceania
How do you use Helen in Wonderlust?
51% of you have used Helen in Wonderlust to plan your travels in Africa and 41% of you are planning to in the future. 8% of readers have used Helen in Wonderlust to plan trips to other places (Hawaii, California, UK etc).
Why do you follow Helen in Wonderlust?
8% to get destination advice.
28% like seeing what I get up to.
64%Â  for both of the above reasons.
What do you like most about Helen in Wonderlust? 
A lot of people said that they liked my blog as it was down-to-earth, with lots of practical advice and that I wasn't too 'Instagrammy'. You like that my photos are real and not too posed.
You like that that I seem genuine and friendly and that my blog provides in-depth, solid information on African countries. One reader even said "yours is *the* blog to go to for helpful Africa content'. YAY!
Your favourite posts are destination posts, Africa travel tips and itineraries.
What do you like least about Helen in Wonderlust? 
Most people said there was nothing they disliked about the blog, which is brilliant! But, you'd like me to post much more frequently. Gonna work on this in 2020.
Some of you don't like the adverts (I have to have these to afford to write the blog so they won't be going anywhere, unfortunately).
Your least favourite posts are sponsored posts.
What do you think of the site design?
84% like it.
12% think it could be better.
2% think it's awful and I should change it immediately.
What do you want more of?
Budget advice.
Logistics.
My favourite hotels/hostels.
More itineraries.
A Youtube channel.
Different destinations, that aren't Africa.
But mostly you just want me to post more often.
So watch this space and I'll see what I can do! 🙂
Have an excellent 2020 and I can't wait to meet some of you this year and go on even more adventures through Africa! I Â hope this is the year you get to fulfill some of those dreams of yours! Life is what you make it after all!