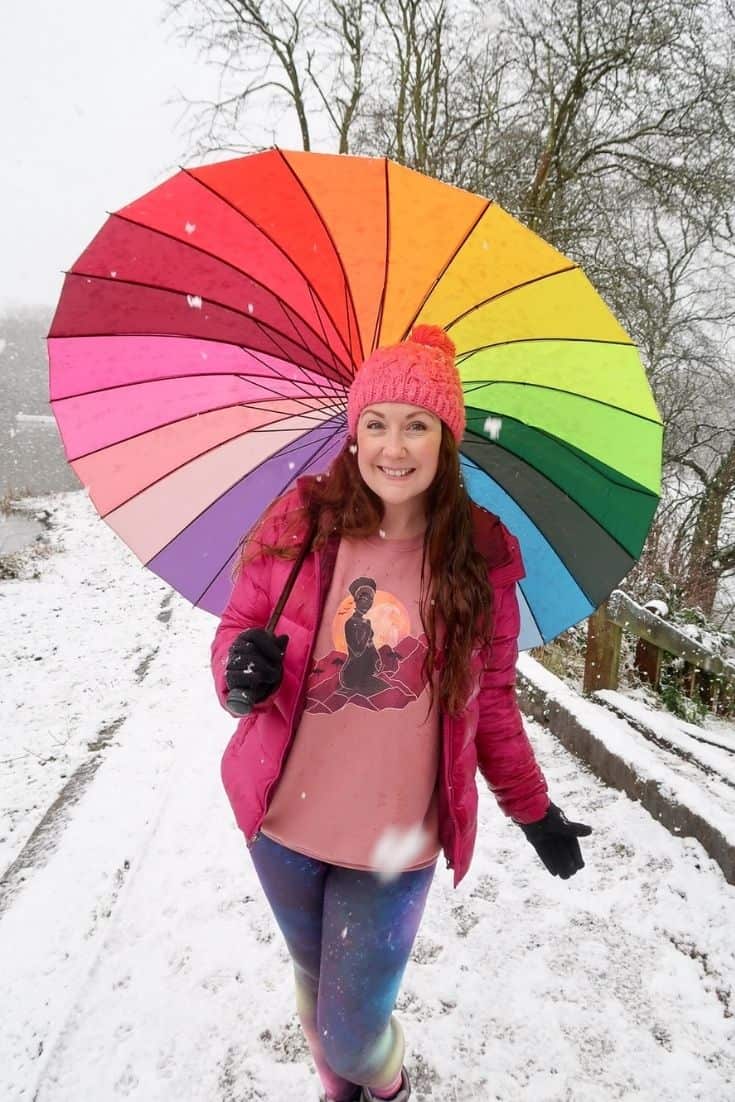 This year has been pretty crappy for many reasons… however, always one to look on the bright side and try to take the lessons or make the best out of a crappy situation (I firmly believe that
being made redundant in 2017
and
being really ill at the beginning of this year
were two of the best things to ever happen to me – thank you universe) I've been working on a new and exciting project during the lockdown.
Let me give you a bit of background…
Some of you will remember, a couple of years ago, I talked about getting some
Rock My Adventure
hoodies/sweatshirts made. I had some made for me and the group leaders to wear on tour and clients would often ask if they could buy them. I started to look into it… but never actually got round to getting them made.   
I fell in love with African fabric the first time I set foot on the continent over 12 years ago and when I travel, I always get clothes made by local tailors. I usually include this as an optional activity on the tours too and have a go-to guy or gal in every country we visit!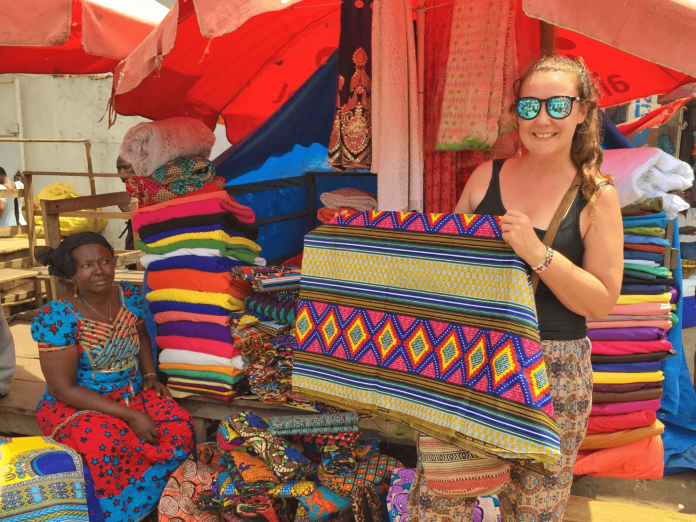 I'm also a bit of a collector of African fabrics and souvenirs. Those of you who have travelled with me will know that often have to buy spare suitcases to take them around. If I go missing in an African market, I'll usually be found in the fabric section.
I have a house full of African masks, paintings, jewellery, dolls (including a voodoo doll from Benin), a beautiful Malawi chair, baskets, cushion covers, table cloths… you name it. 
I also have a whole cupboard full of fabric. My plan has always been to do something with it… but I'm no seamstress myself.
Fast forward to 2020… grounded by the pandemic and illness, I had a lot more time on my hands, so I followed some of my other interests and trained as a yoga teacher and Chakradance facilitator. I also learned to use a sewing machine (thanks to my mother-in-law) and started to make face masks with my fabric. This got me thinking about the Rock My Adventure hoodies again.
This idea grew and developed into a new business…
I'd always wanted to open my own store, and looked into various ways to do it – but then I'd head off travelling again and put it on the back-burner. But now that I was at home, I had the headspace to do it and the ideas began to flow. 
I've really poured my heart and soul into this new venture and brought together all of my passions "" for Africa, travel, yoga, the chakras, social enterprise, rainbows, crafting, design, nature, the universe. It's basically a physical manifestation of my mind and everything I love. So let me introduce you to…

Introducing Africa & Wild
We sell clothing (adults and kids), homeware, accessories, and art prints inspired by Africa, travel, the wild, and the cosmos! I absolutely LOVE all of the products we've created and hope you will too! We've created some of the products ourselves and are also selling some from other artists. 
All Africa & Wild products are made in Fair Wear, GOTS (Global Organic Textile Standard), WRAP (Worldwide Responsible Accredited Production), and/or Standard 100 OEKO-TEX facilities and printed to order to be as ethical and eco-friendly as possible to avoid waste (I also make some of the products myself).
Our clothing is designed to be fashionable and fun, yet practical and comfortable, to make you feel incredible all of the time.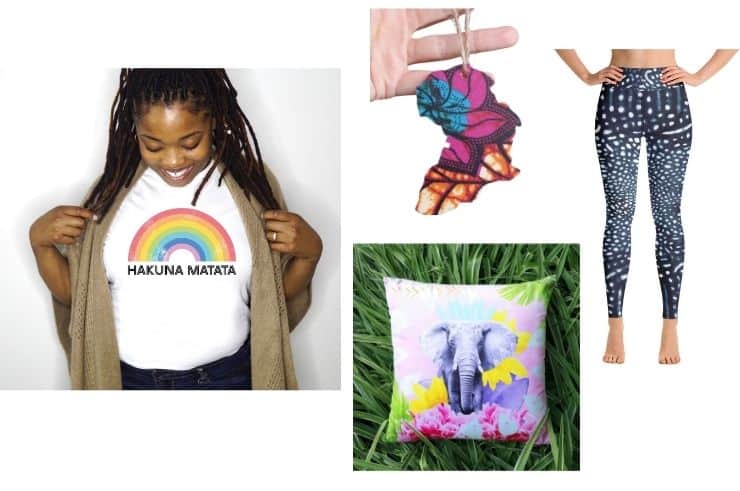 The ideas/concepts are all mine (except for the things we've sourced from Africa) and I've even created some of the designs myself, but my artistic skills are limited, so I've also teamed up with some incredible artists to bring the products to life.
We also aim to support independent African artists, social enterprises, and small businesses by bringing their products to a larger market, and as we grow we'll be adding more to the store as we grow.
We're donating 10% of our profits to incredible organisations in Africa. These include projects providing women's reproductive health (something that is very close to my heart) and family planning education, as well as
reusable sanitary products
which help to keep girls in school, avoiding menstrual absenteeism.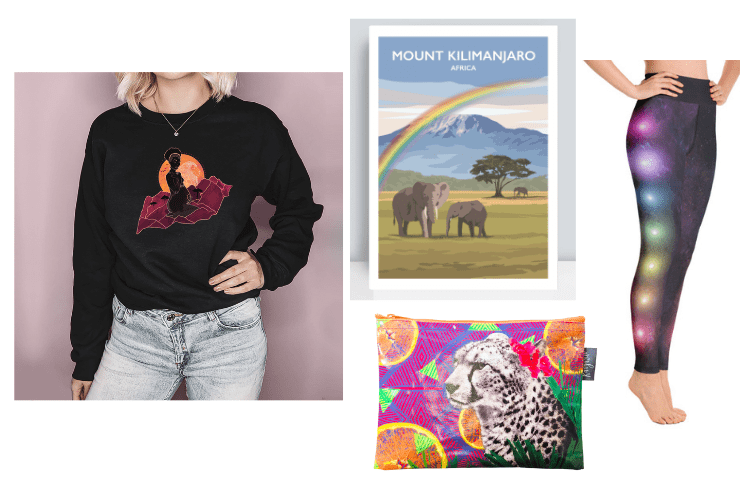 By buying our products, not only will you and your home look fabulous, but you will feel great, knowing that you are making a difference. Plus, we ship worldwide!
Have a click on the links below to browse the store!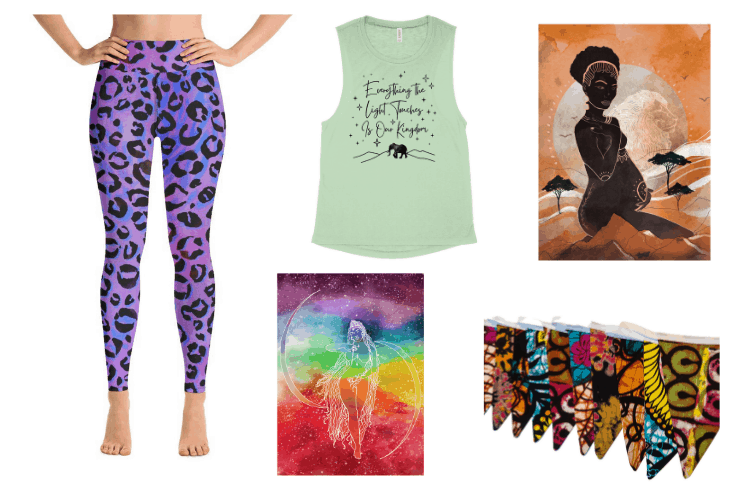 I hope you love our products as much as we do! See you over at
Africa & Wild
! 
With love and gratitude,
Helen x