One of my favourite things about travel, is the awesome people that I meet.
Especially in Africa. You meet some very cool people in Africa.
Like Kirk Hollis.
It was a late afternoon in 2011 and I was sitting with some friends in the bar of Nile River Explorers Camp in the Jinja district of Uganda. It was second trip there and I'd just flown in from the UK, working on a project for charity I love, called Soft Power Education (I promise I will write about them soon), painting schools in the area.
I like to work hard, but I also like to play hard, so the fact that the camp has a buzzing bar, was kind of a bonus, I won't lie.
Also in the bar that day, were Kirk and his pals – a raucous bunch, mainly river guides, most of whom were living at the camp too. Jinja, or more specifically Bujagali Falls village (which is just outside Jinja town), sits on the banks of the White Nile, one of the best white water rafting spots in the world.
Kirk and I got chatting over a beer or 10. I think at the time, him and some of his mates had shaved their heads in odd patterns… it's a bit of a blur. But I was there for a few weeks, so got to know him in that time. In fact, here we are looking AMAZING…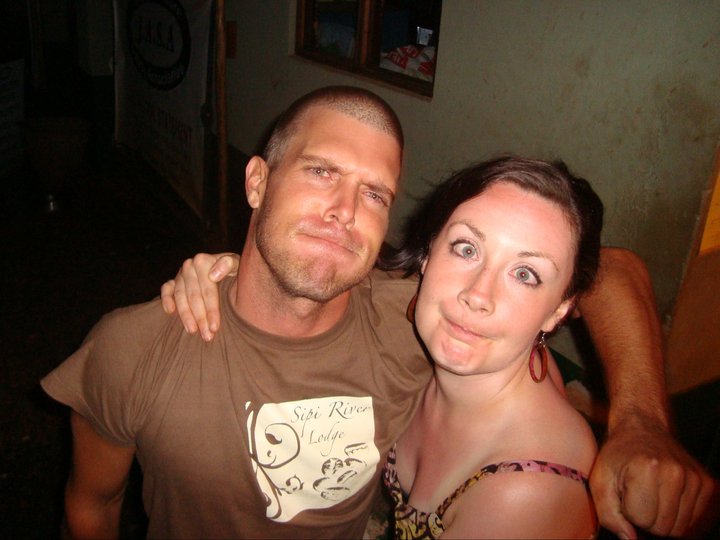 Kirk is one of those real adventurers, always with a good story and a smile on his face. Originally from Central Drakensberg, South Africa, he grew up surrounded by rivers and mountains and his love of adventure began from there. He told me "Challenging the elements , exploring new bounderies and the freedom is what drives me." Turns out, to get to Uganda, he'd taught himself to kite surf, instead of taking lessons (very frustrating I believe) and then kite surfed up from South Africa to Tanzania enroute to Kenya, before having to abandon his trip due to adverse weather. Then he made his way overland, to Jinja.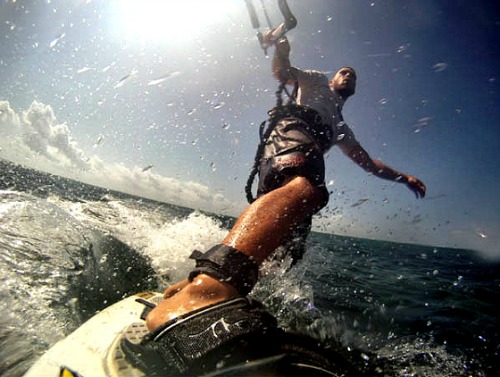 Pretty cool, ey?
Then last year, Kirk and his friend Seth Warren (who he also met in the NRE bar), an America documentary maker, decided to attempt a similar adventure, but this time, they were going to film it.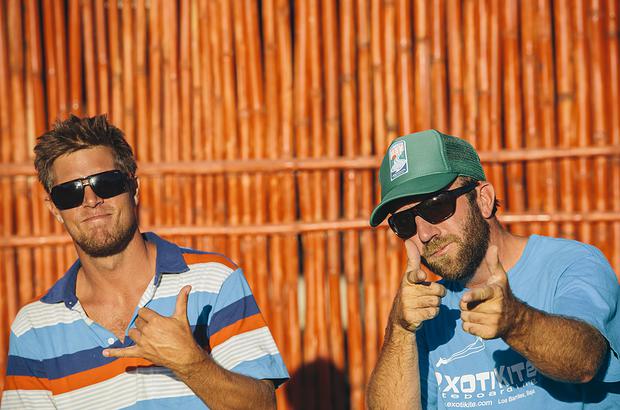 KUZI Project is a 500-mile, stand up paddle boarding cross kite surfing adventure. Kirk hatched the idea in 2012. Fuelled by the Kuzi trade wind, they decided to travel from Pemba in Mozambique to Zanzibar using paddle boards to carry them and all their belongings. Not an easy feat considering the gear consisted of food, water, camping equipment, kites, spearfishing tools, cameras. That's a lot of stuff!
The idea behind it was to island hop up the coast and explore as many kite surf locations as they could and try not to run into trouble.  The area Kirk chose is very remote and has about 60 islands dotted about which are largely untouched by visitors. Pretty much the perfect place for an adventure like this.
"Getting all the gear together is the hardest part, but Seth organized everything from the US which helped us out alot. But some things you can only really plan once you get to your starting point. I don't put much planning into my expeditions, I like to arrive with all my equipment and work it out along the way."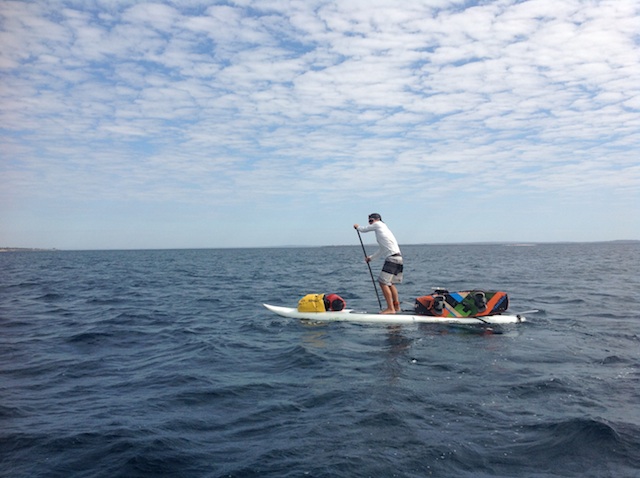 But on a trip like this, there's also the elements such as wind, tides, swell and heat to contend with. If you time them right, you fly up the coast and if you time them wrong, you go nowhere.
When I asked Kirk if there were any scary moments, he said "Not too many but if you not paying attention you can find your self in some very bad situations. Half way through, Seth got bitten by a Violen spider which almost took his knee off and ended our trip early, about 300km in." I guess that's the risk you take for an adventure like this. But my God, what an adventure!
Despite the difficult times, Kirk still loved every minute.
"Every day is so different from the next and not knowing whats around every corner is exciting. Getting lost in a huge section of mangroves for 6 hours near Ibo Island was a lot of fun. But my favourite place was Matemo Island, where Seth had to get evacuated for medical attention on his knee. It's stunning – pristine beaches and filled with kite surfing potential."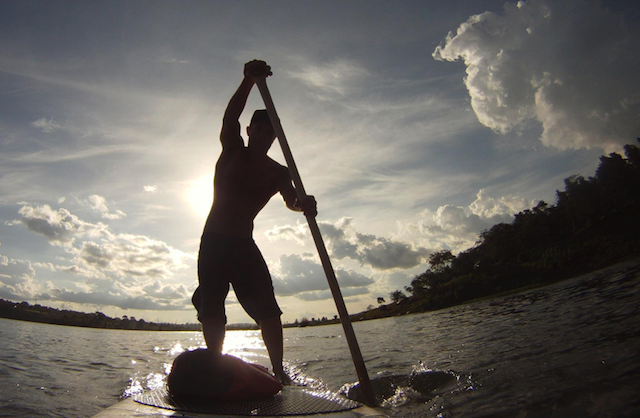 The documentaries are amazing, stunning in fact! You can find out more about the project here or check out the documentaries here: Episode 1, Episode 2, Episode 3, Episode 4, Episode 5.
Kirk's got more exciting projects coming up this year. In July he's looking at a Storm Swell project which is in early stages of planning. I can't wait to hear more on that.
Speaking to Kirk, I am now CRAVING an adventure, something to challenge me. And usually I won't rest until I've had one. It's been a while since Kilimanjaro, I wonder what I should do next? Maybe not kite surfing… unless Kirk will teach me! 🙂 And watching those documentaries, I really want to get to Mozambique (spiders aside…).