Rock My Morocco Adventure Tour
(1 – 14 April 2018)
Come join me in Morocco for a fun, cultural, experiential and action-packed adventure of a lifetime!
Morocco is an amazing country, full of intrigue and mystery, with stunning landscapes and fascinating history –  the perfect place to explore your adventurous side!
On this epic 2-week trip, we'll surf in the Atlantic Ocean, do yoga at sunset, wander through the souks of Essaouira, get lost in the medina of Marrakech, trek through the Atlas Mountains, ride camels through the Sahara desert and surf in the Atlantic Ocean – sounds amazing right?
Rock My Adventure tours are immersive, highly personalised small group adventures, designed to show you a rounded portrayal of the countries we visit and leave you memories that will last a life time.
However, these aren't typical 'tours'.  They're fun and laid-back group trips, that are similar to an independent backpacking trip, with some free time to explore and do your own thing, but with a group of friends built in – the best of both worlds!
Read more about Rock My Adventure here.

Overview
Starting of in the surfer's paradise that is Taghazout, we'll spend the first few days learning to surf and doing yoga, the perfect way to start our adventure. Don't worry if it's your first time – all levels are catered for.
From here, we'll head along the coast to explore the pretty and atmospheric port city of Essaouira.
Next we're off to crazy, colourful, exiting Marrakech to lose ourselves in the souks, discover the secrets of the medina and take a food tour to sample the best of the local cuisine.
From Marrakech, we'll head out on an adventure to the Sahara Desert, where we'll see the beautiful Dades Valley and the magnificent Todra Gorge. We'll ride camels through the desert Lawrence of Arabia style and stay in a Bedouin camp.
Our penultimate stop will be one of my favourite guesthouses in the world, up in the Atlas mountains, where we will go hiking to a waterfall and relax before returning to Marrakech for our final night.

Morocco Tour Highlights
Surfing and yoga lessons on the beautiful Atlantic coast (all levels catered for).

A day trip to stunning Paradise valley in the Anti-Atlas Mountains.

Exploring the colourful port city of Essaouira.

A sunset boat trip in Essaouira.

Exploring exciting  Marrakech by foot and getting lost in the Medina.

A local food tour of Marrakech.

Exploring Jardin Majorelle and Jemaa el Fna.

The ancient city of Aït Benhaddou.

Dades Valley and Todra Gorge.

Camel rides in the Sahara Desert.

Staying overnight in a Bedouin camp.

Hiking in the High Atlas Mountains.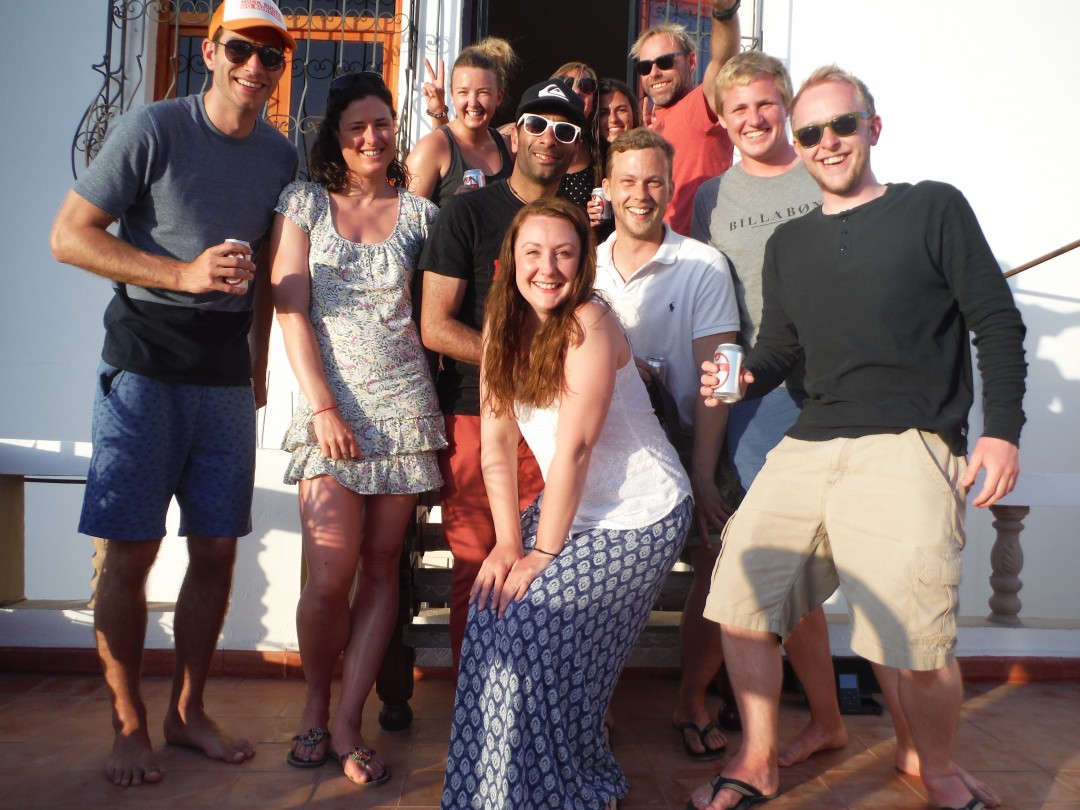 Essential Info
Duration: 13 Nights
Dates:  1st – 14th April 2018
Start: Taghazout (nearest airport – Agadir–Al Massira Airport)
Finish: Marrakech (nearest airport – Marrakech Menara Airport)
Maximum Group Size: 8 people
Group Leader: Helen
Minimum Age: 18
Cost: £1,895
Deposit: £200 (non-refundable)
Balance Due: 29th January 2018 (payment plans available)
You can find full Terms & Conditions here.

Morocco Tour Itinerary
Day 1: Taghazout 
Arrive in Agadir and transfer to your accommodation in Taghazout for the night.
Relax and get to know your fellow travellers during a welcome meal and a beer or two! Your Rock My Morocco Adventure starts here.
Meals Included: Dinner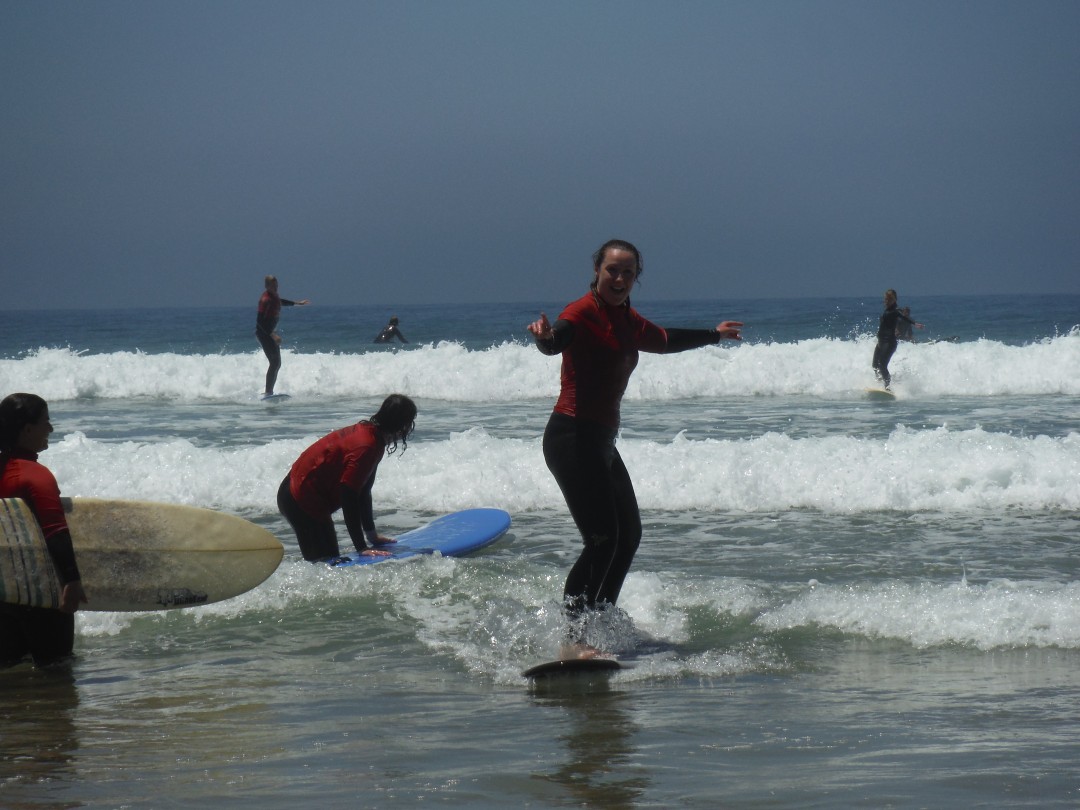 Day 2 & 3: Taghazout 
We'll spend days 2, 3 and 4 learning to surf with our expert instructors (we get a day off on day 4).
Each day, after a delicious buffet breakfast (fruit, bread, cereal, yoghurt, pancakes and spreads – yum) we pick up our boards and wetsuits, pile into vans and head down to the beach for a full day of surfing.
There will be a couple of hours of lessons/coaching in the morning, before we break for a packed lunch on the beach.
Those who want to can get back in the water for more surf coaching in the afternoon, those who don't can chill, read a book and just enjoy the beach.
The lessons are suitable for all abilities, whether you've surfed before or it's your very first time – we've got you covered. For those of you who haven't done surfing before, it isn't easy, but believe me, after a day, you'll be hooked. It's one of the most mindful and spiritual activities you can do.
Heading back to camp, there will be some free time to relax before the sunset yoga session in the open air studio, overlooking stunning Hash Point.
Yoga is the perfect complimentary activity for surfing, strengthening those core muscles (if you decide you don't want to take part in the yoga session, that's absolutely fine too – this is your trip).
Dinner on day 3 will be served at the surf camp and on day 4 we'll eat at an excellent local restaurant in Taghazout.
Meals Included: Breakfast, Lunch & Dinner

Day 4: Paradise Valley
Today we'll take a rest from surfing and head to stunning Paradise Valley.
Paradise valley lies in the Anti-Atlas Mountains and is the perfect place to chill and rest your weary surf muscles, play mermaids in the natural pools and jump off the rocks (if you're brave enough).
We'll eat lunch here and on the way back we'll visit a women's Argan Oil cooperative.
Meals Included: Breakfast, Lunch & Dinner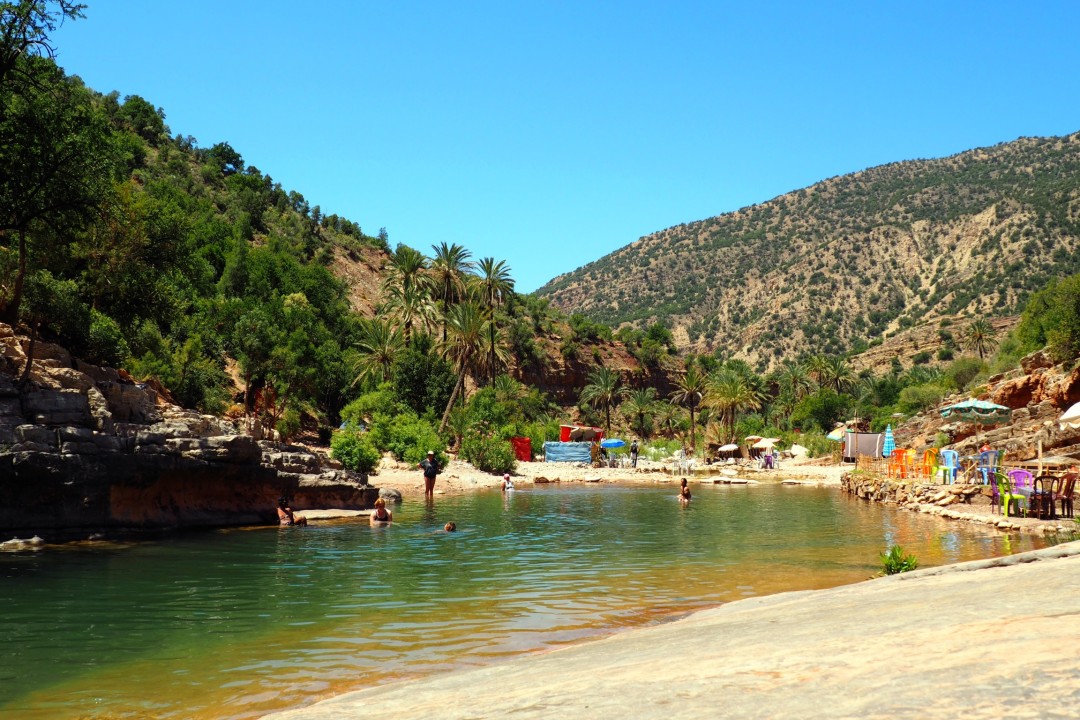 Day 5: Essaouira
In the morning we'll do our final surf lesson before heading along the coast to the pretty and atmospheric port city of Essaouira.
In the early evening, we'll take a boat out on the water to watch the sunset, before eating some delicious seafood down at the harbour (if you don't like seafood there are other alternatives – don't worry).
Meals Included: Breakfast

Day 6: Essaouira
We'll spend the morning exploring the fish market, harbour, the colourful medina and spice scented souks (markets). Essaouira is a photographer's dream, so don't forget to bring your camera.
In the afternoon there will be some free time to shop or take part in the optional activity of your choice. Popular activities include horse or camel rides on the beach, wind and kite surfing, the Villa Maroc Gardens, visiting a hamman and Moroccan cooking lessons.
In the evening, we'll take a wander through the pretty streets and seafront, taking in the atmosphere and eat at a lovely Moroccan restaurant.
Meals Included: Breakfast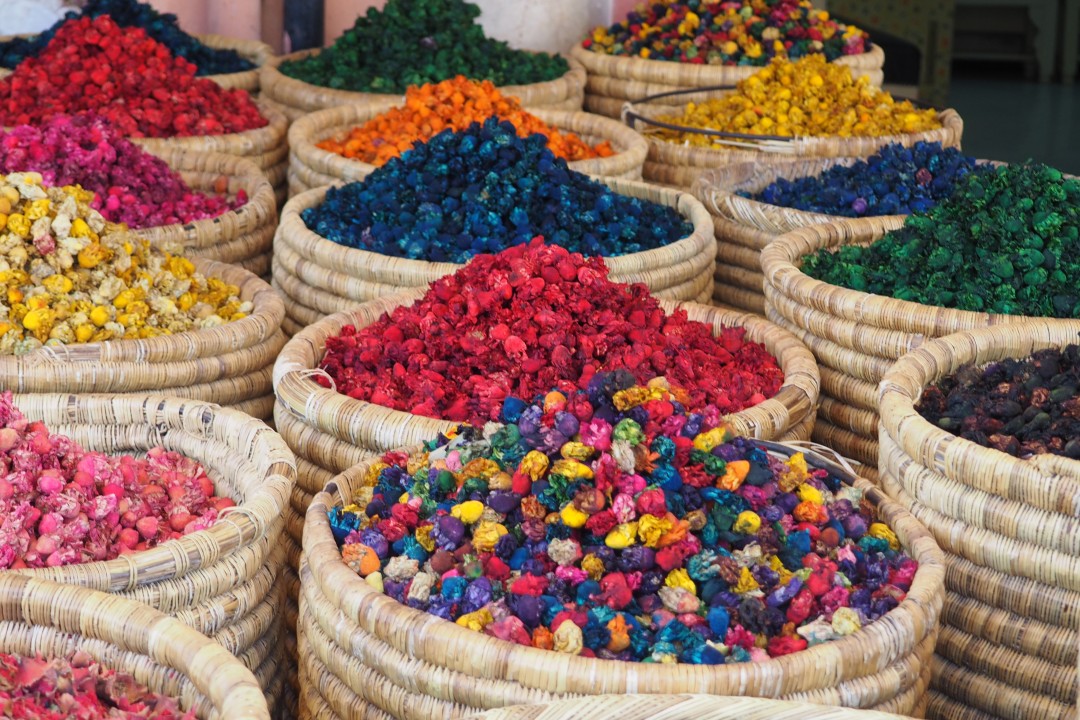 Day 7: Marrakech 
After easing you into Moroccan life, we're off to hectic, colourful Marrakech!
After lunch, we'll get our bearings in the 'Red City' by taking the tour of the city with our expert guide. We'll experience the magic of the souks, the beautiful Bahia Palace, the Ben Youssef Medersa Koran School and taking in the sights, sounds and smells of Jemaa el Fna (also called Djemaa el Fna) to name but a few.
For dinner, we'll take a food tour through the city, where we'll try the best local foods around and eat in many of the places most tourists miss.
Meals Included: Breakfast & Dinner

Day 8: Marrakech
In the morning, there will be free time to hang out at the riad, visit some of the art galleries or museums, get scrubbed down at a hammer, take a bicycle tour, wander the medina or shop at your leisure. Marrakech has some of the best shopping in the world and by now you should have perfected your haggling skills, so grab yourself some bargains.
In the afternoon, we'll visit Jardin Majorelle, a 12-acre botanical garden and tranquil oasis, away from the hustle and bustle of the world outside.
In the evening we will eat at one of Marrakech's many excellent restaurants.
Meals Included: Breakfast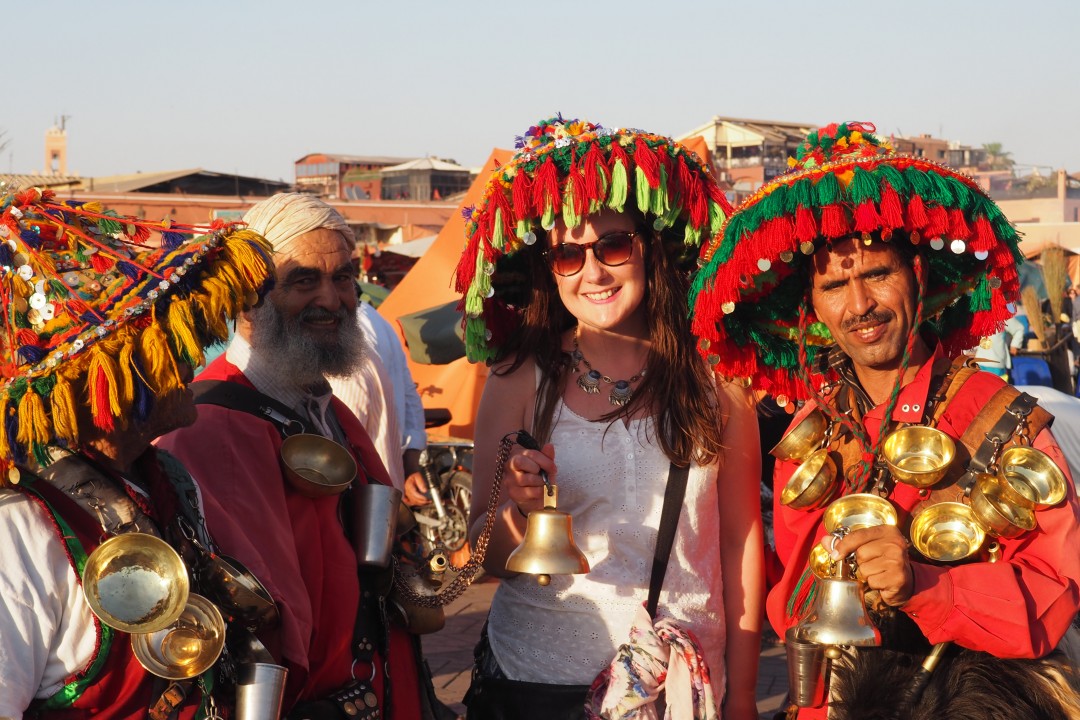 Day 9: Dades Valley
Today we'll head toward the Sahara Desert.
Driving out of Marrakech, we'll use the stunning Tizi n' Tichka Pass in the High Atlas Mountain on the way to ancient city of Aït Benhaddou, a ksar on the former caravan route to the Sahara and a UNESCO World Heritage Site.
Visiting Aït Benhaddou is like stepping back in history or the set of a film, and if you're thinking it looks familiar, you'd be right as this is where they filmed parts of Gladiator (and many other films)! In Gladiator, the city doubles for Zuccabar in Mauritania (modern day Algeria).
We'll pass through Ouarzazate (Morocco's answer to Hollywood) and the Valley of the Roses as we make our way to Dades Valley.
Meals Included: Breakfast, Lunch & Dinner

Day 10: Sahara Desert
We'll continue our journey, passing ancient kasbahs and taking time to admire the magnitude of the Todra Gorge on a short hike.
We'll stop for lunch in Rissani 'Gateway to the Sahara' and visit the Moulay Ali Cherif Mosque before heading to the casbah at the foot of the san dunes.
Here, we'll leave our air conditioned mini bus and hop aboard our new form of transport – camels! Once we're on, we'll enjoy a ride to our home for the evening – a Bedouin desert camp.
We'll enjoy a night under the stars, with a campfire, traditional dinner and music.
Meals Included: Breakfast, Lunch & Dinner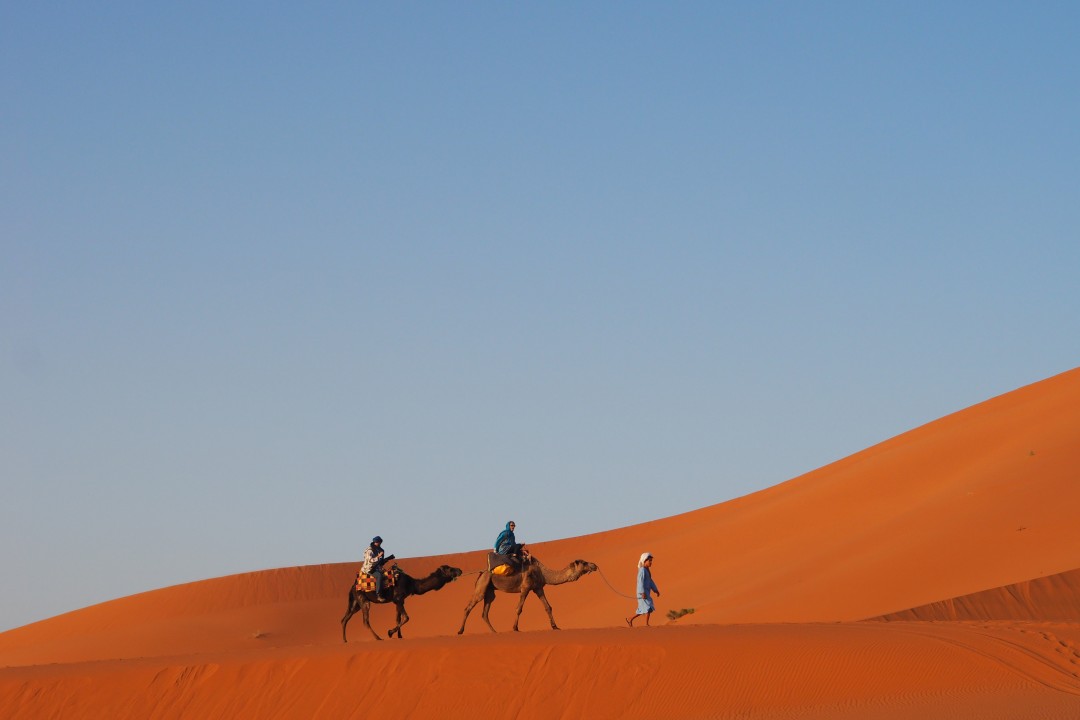 Day 11: Marrakech
We'll watch the sunrise from atop a sand dune, before getting back on our camels and riding out of the desert Lawrence of Arabia style.
Then it's back to the bright lights of Marrakech, where we will arrive in the late afternoon/early evening. It's a long drive, but we'll have plenty of opportunities to stop and stretch our legs and take photographs along the way.
In the evening we'll head out on the town!
Meals Included: Breakfast & Dinner
Day 12: Imlil (High Atlas Mountains)
In the morning we'll head up into the High Atlas Mountains to one of my favourite hotels in the world, set in a traditional Berber house.
When we arrive, we'll try our hand at cooking in a Moroccan cooking class! And of course, we'll get to eat what we make!
Meals Included: Breakfast & Dinner
Day 13: Imlil (High Atlas Mountains)
Today we'll head out on a guided waterfall hike through the mountains.
The walk is beautiful, up and down through the valleys. It isn't super difficult, but a moderate level of fitness and a good pair of shoes is necessary as you have to do a little bit of scrambling over rocks.
In the afternoon, there'll be some time to visit the on-site hammam or explore explore the village.
As the sun sets, we'll relax on the roof terrace with a glass of wine and take in the spectacular views of the surrounding valleys and mountains. Each evening, we'll eat a traditional berber meal in the candlelit communal common area.
Meals Included: Breakfast, Lunch & Dinner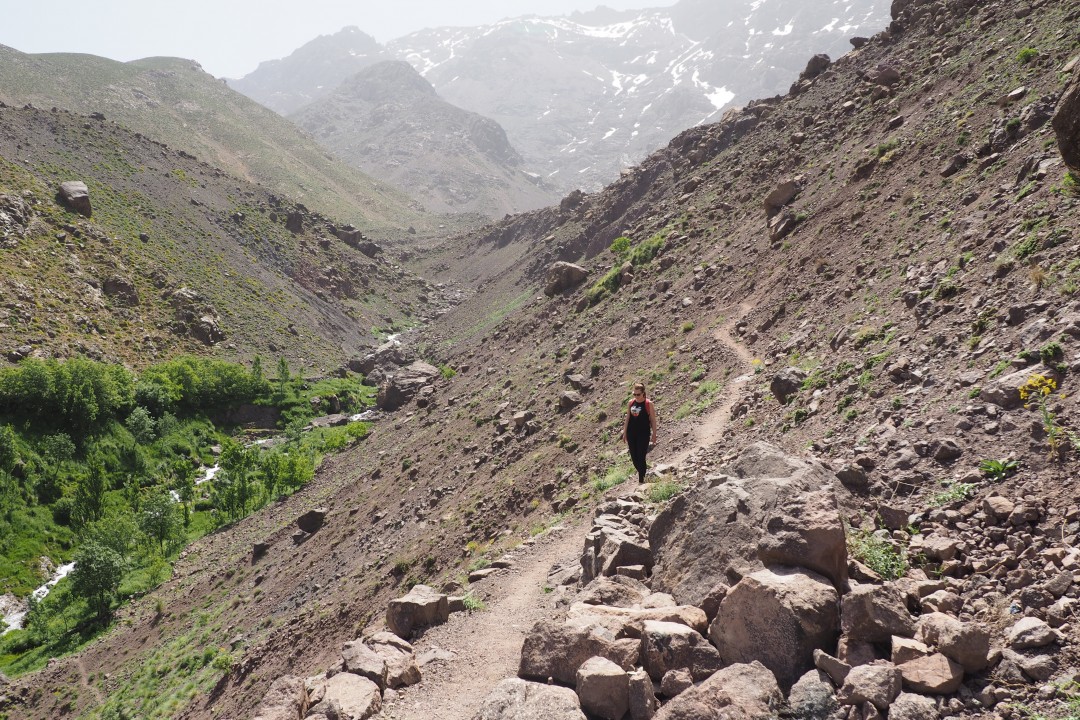 Day 14: Departure Day
Today is always a sad day as we say goodbye to our new friends (there's usually a few tears, I will warn you), but the memories and shared experiences will last a lifetime.
I can arrange the transfer to Marrakech airport or you can continue your Africa travels from there.
Meals Included: Breakfast

Optional Extras
I will be travelling to Chefchaouen either before or after the trip for approximately 3/4 days. If you would like to come, I can organise this as an optional extra. Please let me know if you are interested and I can give you further details.
Imlil is a great place to start a Mount Toubkal expedition (2 or 3 days usually), so if you would like to do that, I can put you in touch with a great company who can arrange this for you.

What's Included? 
Meals: 13 breakfasts,  9 lunches and 9 dinners (some of these are activities in themselves)!
Accommodation:  13 nights accommodation in good quality camps, hostels, hotels and guesthouses. For the Sahara Desert, we will be staying in basic Bereber tents in the desert (exciting).
Transport: All transport within Morocco to and from included excursions and between the main destinations on the tour (includes – taxi, boat, mini bus, camel).
Activities:

3 x Surf Lessons (wetsuit and board hire included, additional surf lesson, board & wetsuit hire charged separately)
2 x Yoga Sessions (additional yoga sessions charged separately)
Paradise Valley
Sunset Boat Tour in Essaouira
Essaouira Walking Tour
Marrakech Walking Tour
Jardín Majorelle
Marrakech food tour
Sahara Desert (including camel rides and the ancient city of Aït Benhaddou)
Hiking in the Atlas Mountains
Cooking class
What's Not Included? 
Flights.
Airport transfers.
Moroccan visa (if needed).
Medications or vaccinations.
Travel/health insurance.
Drinks & meals not mentioned.
Optional activities (such as – horse riding, wind surfing etc).
Transport for optional activities.
Tips for local guides.
Please bear in mind that the itinerary is subject to minor changes. But whatever happens, I'll endeavour to make sure you have an amazing trip!!

Who is Helen in Wonderlust?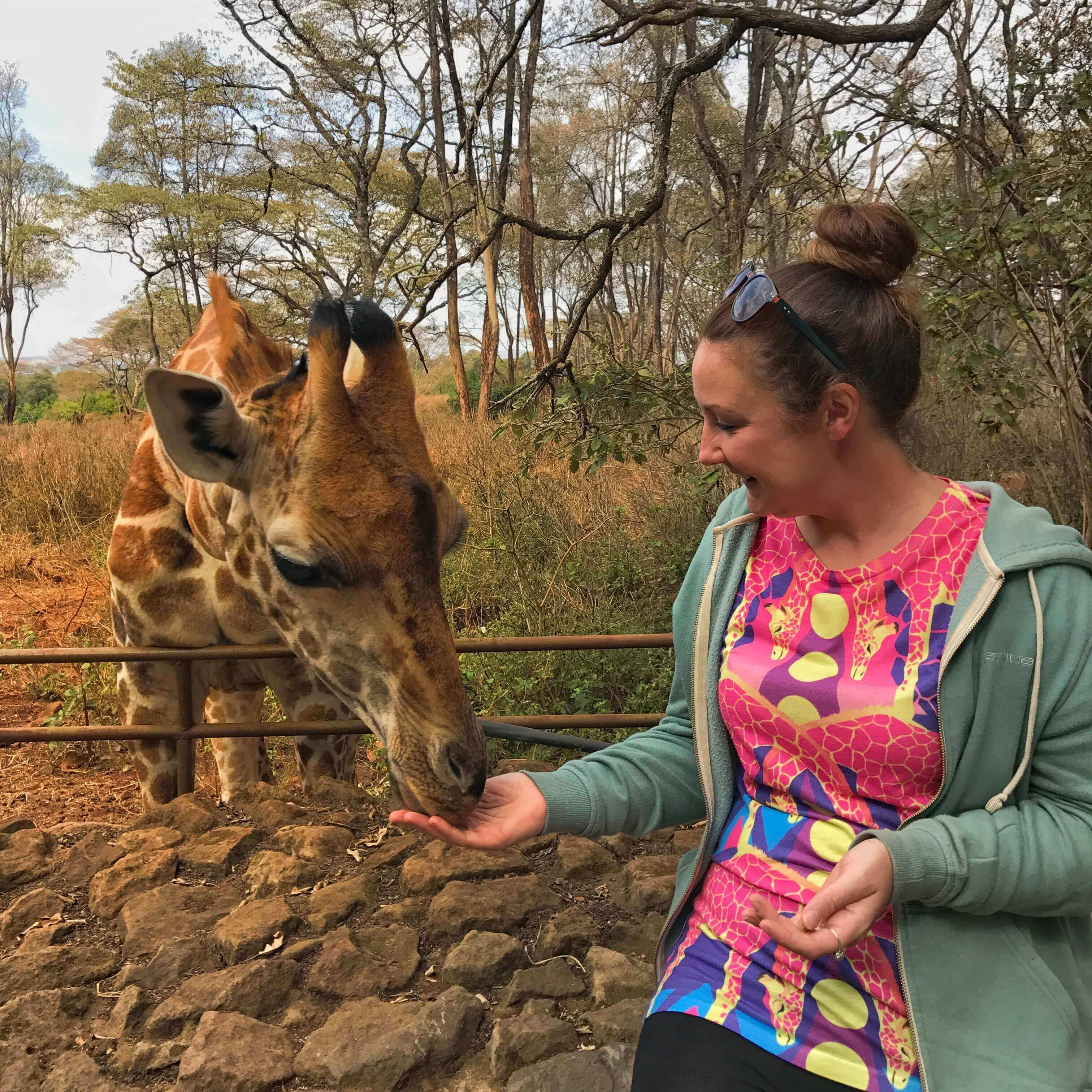 Hey! I'm Helen. Your group leader for the Rock My Morocco Adventure.
I've been travelling through Africa on and off for the last 9 years and have guided trips through the Kenya, Tanzania, Malawi, Zambia, Rwanda, Uganda and the DRC.
I love to travel all over the world, but it's Africa that holds the special place in my heart and I started this blog, first and foremost to encourage and help others travel to Africa.
I want to show you a different side of Africa, not the Africa you see in the media but the adventurous, beautiful, wild and real Africa I know and love.
I'm passionate about experiential travel. I'm not one for lying on a beach, I want to get to the heart of the places I travel, to go on epic adventures, to be out in the wild, to meet local people, to experience the nightlife, to try new things and immerse myself in the culture.
2018 will mark the 3rd year of Rock My Adventure (formerly Helen in Wonderlust Tours) and I cannot wait to share this next adventure with you!
Find out more about me here.

Feedback for Rock My Adventure
Rock My Uganda, Rwanda & DRC Adventure – 2017
"Helen is one of those people who will make any situation really fun. This girl could make a tour through my mildewy basement seem like a blast, so having her introduce me to sub-Saharan Africa was pretty much the best thing ever!!" (Silvia, 29, Norway/USA)
Rock My Kenya Adventure – 2017
"I had the best time ever on the trip & it was so much fun traveling with you!" (Sarah, 26, UK)
"Thank you for one of the best two weeks of my life. By far the most incredible holiday I've ever been on. It was run so brilliantly by you and honestly, I had so much fun. I won't forget some of our hilarious nights out." (Allanagh, 24, UK)
Rock My Tanzania & Zanzibar Adventure – 2017
"This trip is definitely one of the best decisions that I've ever made in my life!!" (Sharmi, 32, Malaysia)
Rock My Kenya Adventure – 2016
"Everything was amazing! I learned so many things!" (Oana, 25, Switzerland)
"It was an amazing trip from start to end. I loved every moment and made friends for life." (Debbie, 34, UK)
"Africa is not always the easiest place to travel around, and after 3 months of backpacking I was all ready to give my brain a break from travel planning, so it was definitely a relief to have Helen come in and manage all that! I like her tour because it fit me – it was a small group tour, just 8 of us which is a nice number to make new friends and get to know everyone yet have our own thing, and it was a good mix of fancier stuff and indie backpacking. You just might see us on the next tours because we are all game for round 2 with Helen! Definitely a 5 star review ⭐️⭐️⭐️⭐️⭐️!" (Jac, 32, Singapore)
"I've a lot to thank my African adventure for, it truely did help me find myself and has given me the confidence to just go see the world. I never wanted to leave!!! You'll have the most amazing experience!!!" (Karen, 36, UK)
"It was a great introduction into Africa travel, before I set out solo travelling. Also as I traveled solo and shared experiences in Kenya with people I was meeting, I sounded like a seasoned solo traveler thanks to you. I did not know what to expect but I think I understand Kenya pretty well now. I think you were able to portray and pass on your infectious love of Kenya to us all and I am forever grateful! Asante!" (Christina, 29, USA)
If you'd like to get a full overview, have a read of Silvia's blog (Heart My Backpack), as she's done a full review on the Uganda, Rwanda and DRC tour. I asked her to come along, not as a blogger, but as a participant, to enjoy and just be brutally honest when she wrote about it and here's what she thought.
She also made a little video about our Rock My Uganda, Rwanda & DRC Adventure too – give it a watch!
 Come with me on the Rock My Adventure of a lifetime!
If you would like to come or have any questions, please send me a quick email using the form below and I will send you the information on how to join!
Don't fancy this trip? Why not check out my other Rock My Adventure tours.
Want to be the first to know about upcoming Rock My Adventure tours and get exclusive offers? Sign up HERE!
Rock My Adventure is a Member of: