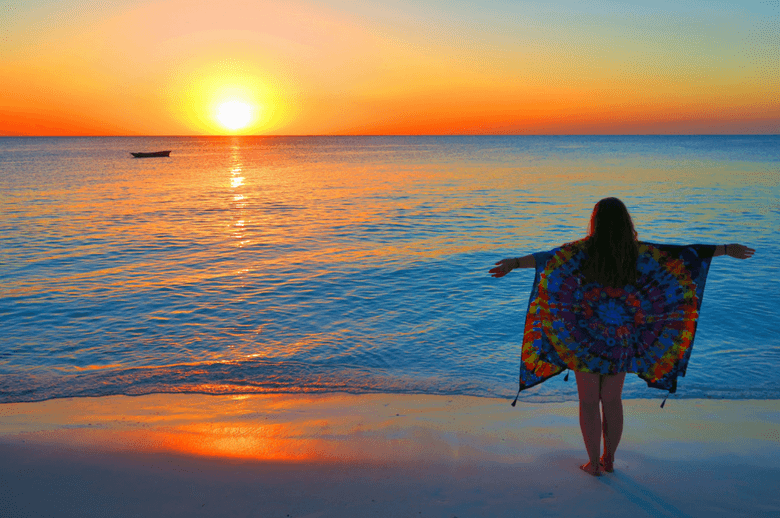 I'm back in Africa, my happy place!
I'm currently in beautiful Zanzibar with my friend Brenna who took the lovely photo above as we were walking along the beach today. She's at the end of a 6 week trip through East Africa and I'm just at the beginning of mine.
It's been 4 months since I left my old job and created my new one. Nothing much has really happened in that time, yet EVERYTHING is different. My life is different. I'm different.
Turns out that I switched the nine to five, for the nine to midnight (or later). But then no-one ever said starting your own business was easy. Running a blog and a tour company single-handedly is a lot of work!
There are days when I face obstacle after obstacle and I'm like "Why am I doing this?"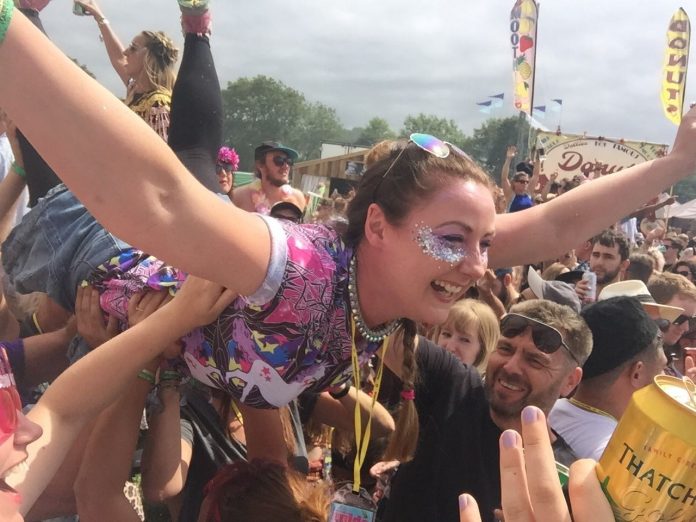 And I definitely feel like I've aged a little over the last few months. Well, in body at least, definitely not in spirit, if the photo above (taken at Glastonbury Festival a couple of weeks ago – thanks to Jen at for this pic) is anything to go by.
But you know what? I'm back in Tanzania and I'm happier than ever. I love helping people to travel and that's all I've ever really wanted from this blog. So all of this hard work and stress is 100% worth it.
This is the start of a new chapter for me.
I have no more daily commute, I work to my own schedule and I get to do what I love. Every bloody day. It's exciting and scary all at the same time.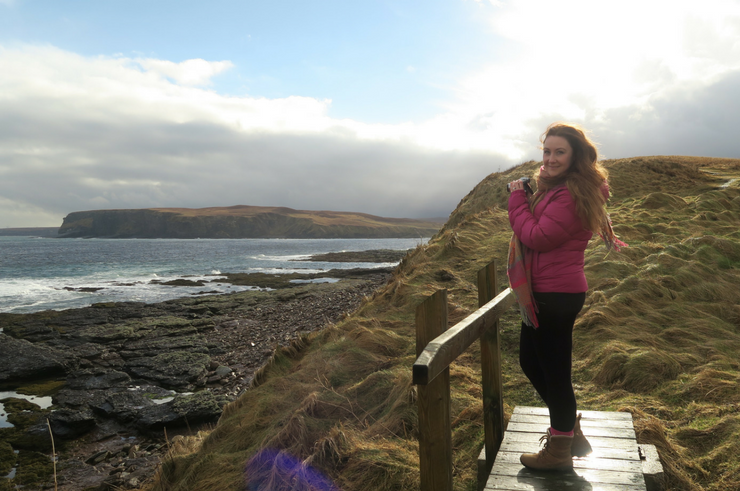 As I was flying over Somalia earlier today (not every day you can say that, right?), I thought about all the various jobs I'd done over the years: event manager, receptionist, mentor recruiter for social entrepreneurs, barmaid, project manager, experiential marketing manager, youth worker, tour leader & actor.
I loved all of those jobs (for the most part). But they were all very different, with much of the same skill set needed, but I never really knew where I was going with any of those jobs. I wasn't interested in climbing the corporate ladder and most of the time there was no progression, without sacrificing the parts of the job I truly enjoyed doing.
I've also done a lot of jobs I didn't like too; crisp packer in a factory (lasted 2 weeks), door to door sales woman (lasted a day), waitress (lasted half a day) and customer services & sales (lasted 5 years – although I liked this most of the time, it just wasn't very exciting).
I'd never really pieced it together before, but today it hit me.
All of those jobs, have given me the skills and knowledge to do what I do now. Running my own travel company. They all contributed to who I am now, even though I couldn't see their significance at the time.
If I'd have loved the job I was doing in 2009, or I'd moved to Manchester like I wanted to and not had a 3-hour daily commute, I may never have gotten so fed up that I decided to leave work and explore the world.
If I hadn't done all of those things first, I may never have discovered my love for Africa or travel.
My life could be very different right now.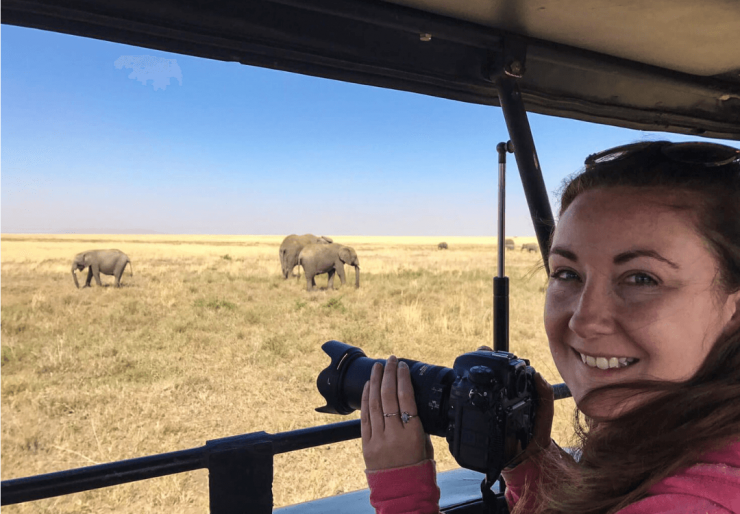 "Here I am, where I ought to be." (Karen Blixen)

I always thought I was behind everyone else (in blogging, in careers, in life in general), but I was just following my own path. It just wasn't my "time". Maybe it still isn't. I know I have a long, long, looooonnng way to go.

So what I'm trying to say, is don't worry what everyone else is doing or if things aren't going your way right now. Some people find their dreams at an early age. Some zig-zag their way through life.

Work hard (but not too hard) and be patient. Do what you enjoy and if you don't enjoy it or stop enjoying it, make changes. You'll learn from it either way and in the end it will all start to make sense. And hopefully, one day, it will all lead you to where you should be.

"Don't feel guilty if you don't know what you want to do with your life. The most interesting people I know didn't know at 22 what they wanted to do with their lives. Some of the most interesting 40-year-olds I know still don't." (Mary Schmich)

So what about the big changes? Some of you may have noticed (although I didn't announce it) that I have changed the name of Helen in Wonderlust Tours to Rock My Adventure.

Rock My Adventure is the name I've had in my head for years. I thought it up not long after I started my blog and I did, at one point consider changing my blog name, but for some reason, I decided against it.

But I still loved the name and always had it in the back of my mind. Then I decided that I wasn't happy with the name Helen in Wonerlust Tours.

The tours aren't about me. They're about you and what I can do to to make your adventure amazing and experiential and authentic.

And so Rock My Adventure was born…

Next week I start my first Rock My Adventure tour of 2017. To say I am excited would be a massive understatement!

I pick up my group in Kigali, Rwanda and from there we'll spend 2 weeks exploring Rwanda, the Democratic Republic of the Congo, and Uganda.

After that, I'm running 3 more trips to Kenya, Tanzania & Zanzibar, and then going back to Kenya again.

Then I'll have a break for 3 weeks and then it's back to Africa for another Rock My Adventure tour in Tanzania and Zanzibar.

The itineraries I have planned are IN-CREDIBLE!!!! Even if I do say so myself!

On the trips this year, we have a real mix of nationalities: British, Norwegian, American, Swedish, German, Spanish, Albanian, Malaysian, Irish, and Singaporean. I can't wait to meet everyone and show them (and you) the Africa I know and love! I even have one of the girls from the This is Kenya tour coming back for round 2!

I'll be posting on Instagram, on Facebook and of course, on my blog! So be sure to follow along over the next couple of months, and who knows, maybe you'll join me on a future Rock My Adventure tour?