Míle fáilte!
It means a "thousand welcomes" in Irish Gaelic to me and you! I heard these words so many times during my trip to Ireland and never have a believed two little words more. My trip to Ireland was so much more than I expected, for a start, I never expected to find myself riding a GalwaysHooker…
But before we carry on, grab yourselves a cup of tea (or even better an Irish coffee or a Guinness) for this post, it's a long one – I don't care if it's only midday… we're in Ireland now.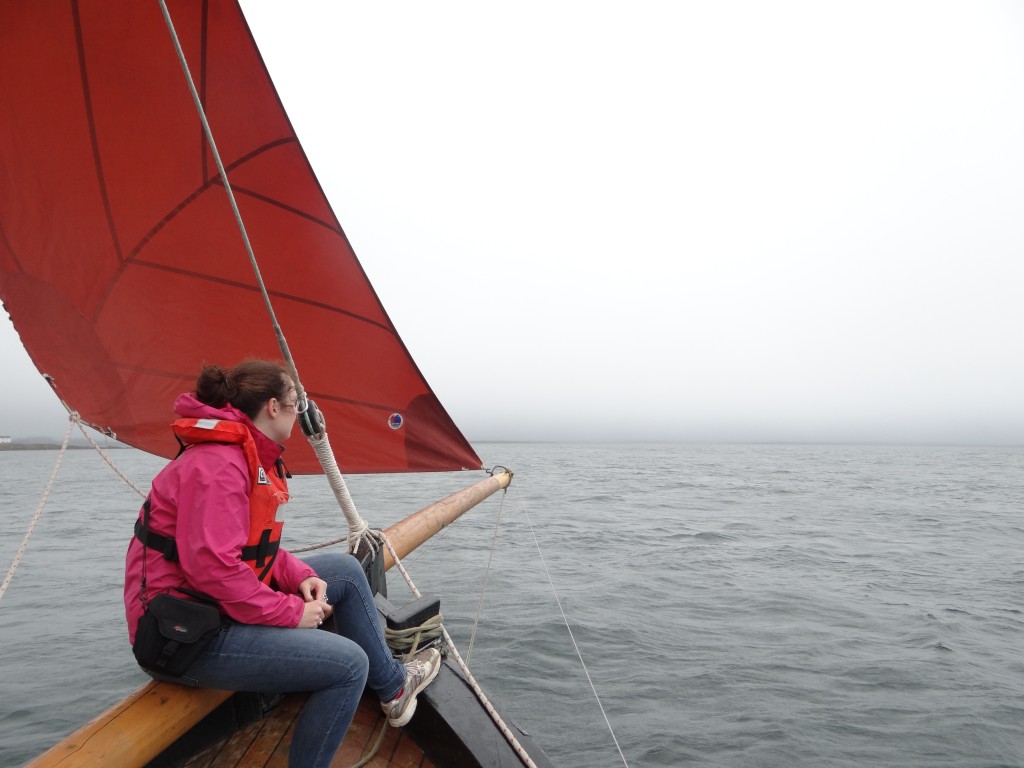 So I found myself  in a beautiful place called Connemara, in County Galway, on the far west coast of Ireland. It was the second day of our tour to the Wild Atlantic Way with the Irish tourist board. I wasn't sure how it could top day one, but they soon proved me wrong!
When my alarm began to ring, it was still dark. It took me a second or two to remember where I was. Having spent the past few days in a hostel bunk bed, the big comfy double bed at the Zetland Country House Hotel was paradise!
Still feeling a bit tired and with a slightly fuzzy headed from the delicious whiskey tasting the night before, I made my way down to the dining room for breakfast. I was the first one there, so I made the most of the five minutes of peace and quiet and enjoyed the view over the bay.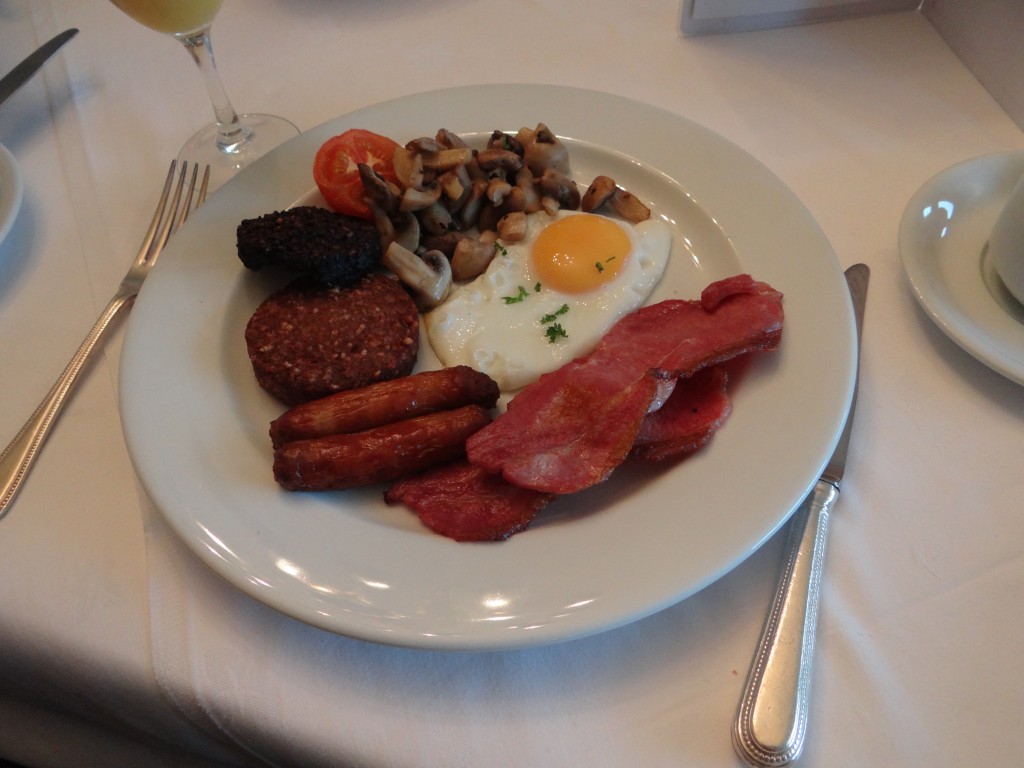 After a hearty Irish breakfast, our host, Colm wished us well and waved us goodbye with a lovely bottle of Irish Fiddler whiskey in hand – dad, you may find this in your stocking this Christmas… if I can manage not to drink it!
Next stop was back to the Cashel House Hotel, where we'd enjoyed dinner the previous evening, to meet up with the other half of our group and listen to a talk about the history of the house.
Back on the coach, our lovely driver, Tomas, kindly played Galway Girl on repeat for me! Much to the dismay of my friends Erin, Brendon and Robin. "Well her hair was black and her eyes were blue…" – I swear, if you are ever feeling slightly sad, stick on this tune and you will immediately feel better! Actually just play it anyway, it's bloody great!
It wasn't long before we were held up in a bit of rush hour traffic though…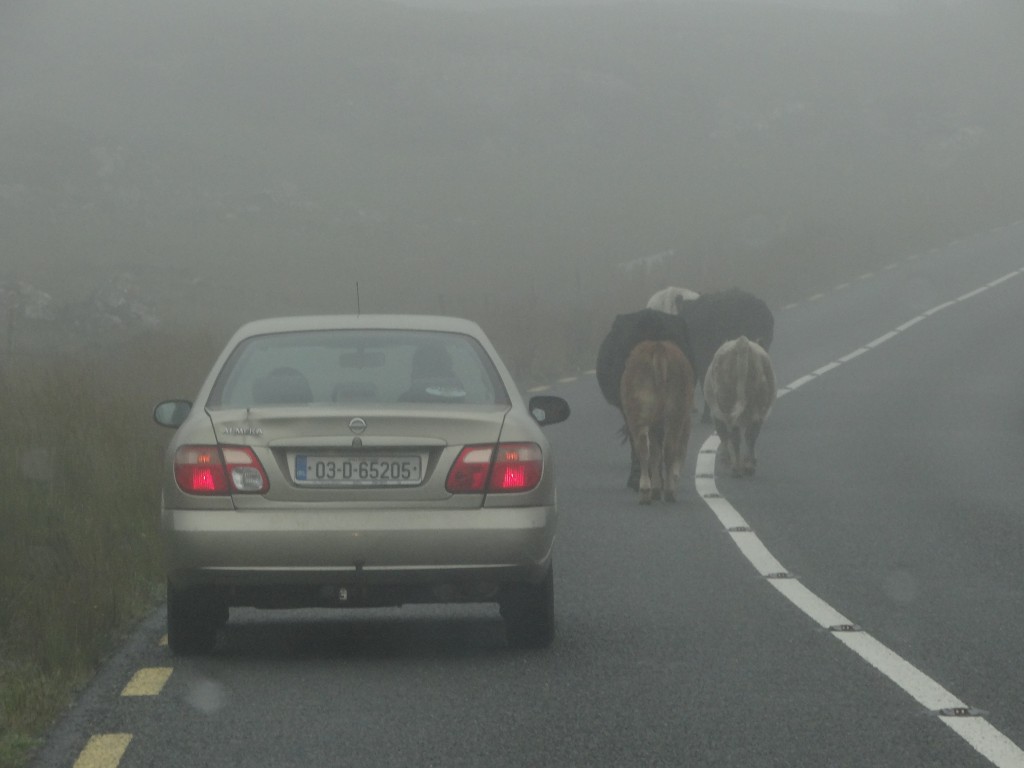 The coach dropped us off at Roundstone Fishing Village near to Connemara. Roundstone is one of the oldest fishing villages in the area and on a clear day you can see the Twelve Bens mountain range and out to the Atlantic Ocean. The harbour provided a great place to practice my new photography skills (thanks Pete and Michael).
And here, a Hooker was waiting.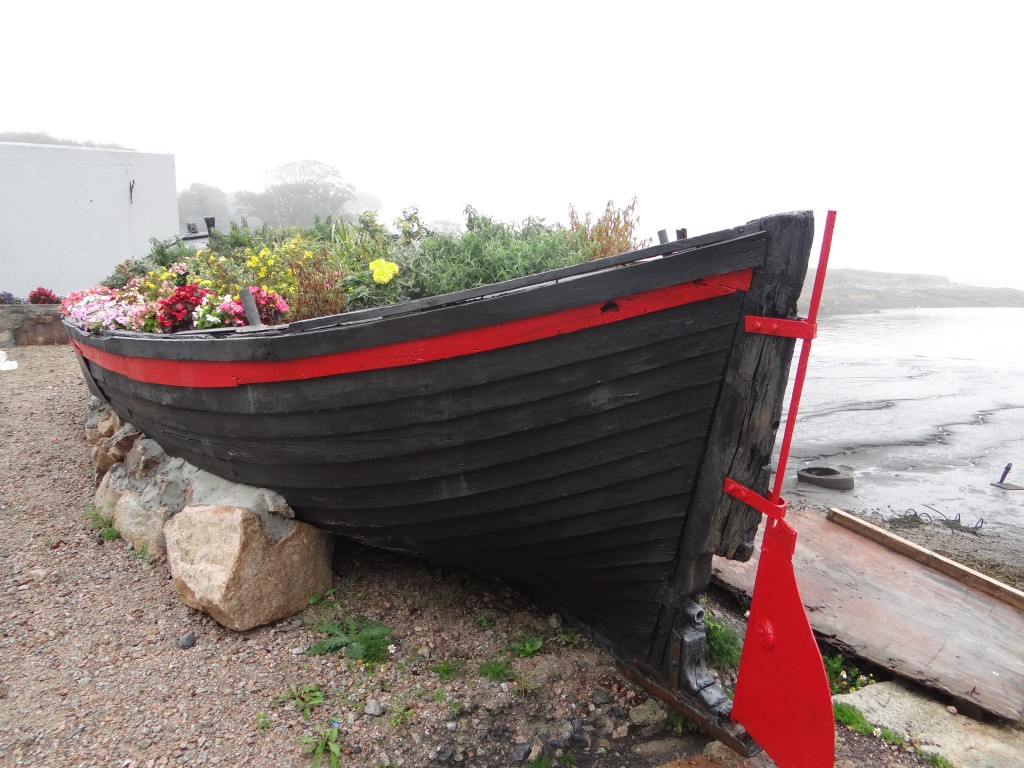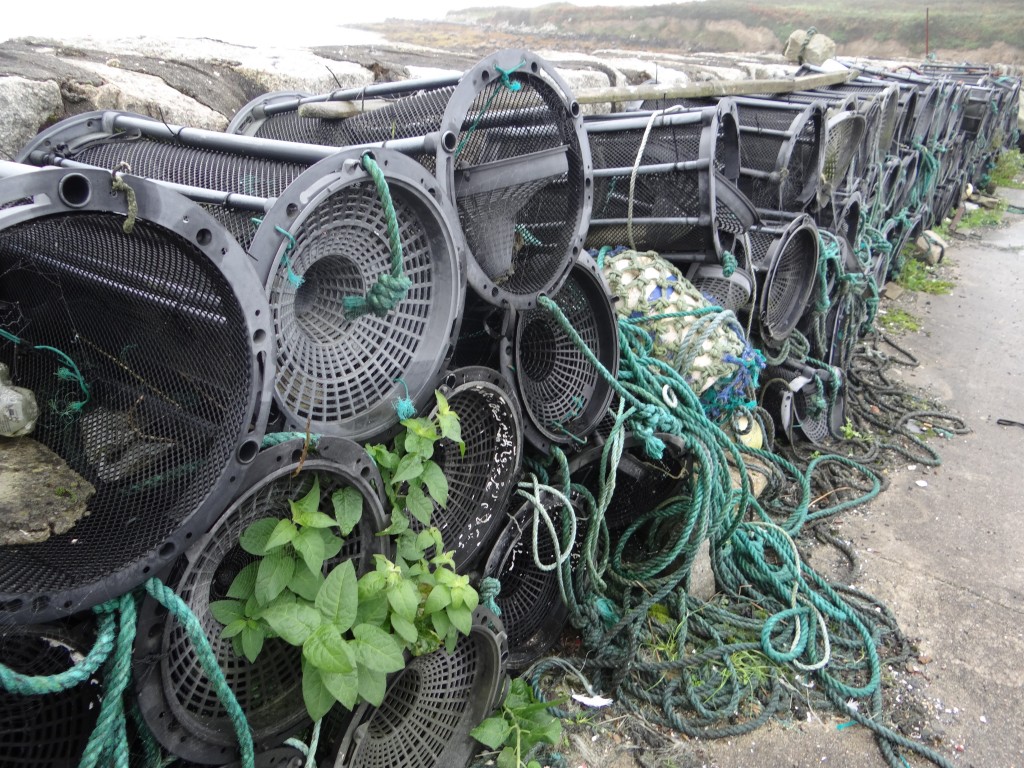 The next item on itinerary was something I'd never experienced before… riding a Hooker, a Galway Hooker, courtesy of Walking West.
A Galway Hooker is not what you're thinking (you dirty minded folk). She's a boat! A traditional Irish fishing boat.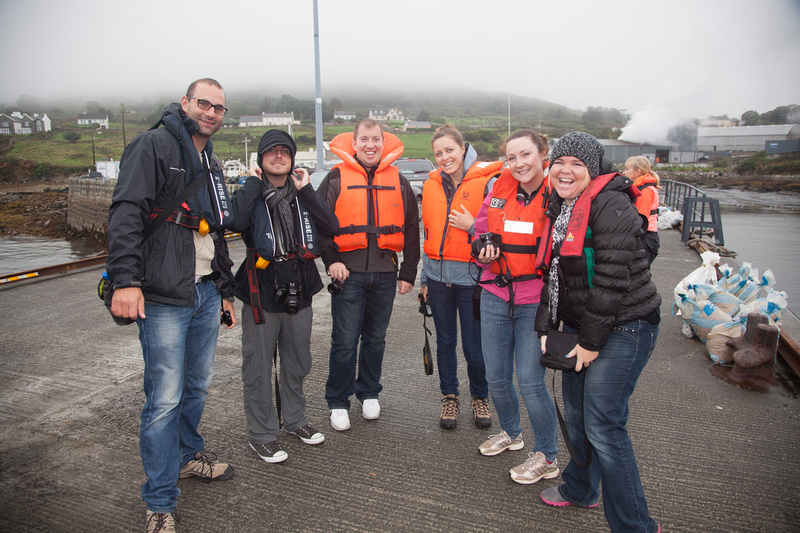 * Photo Credit: Sean Mannion

Riding on a Galway Hooker
After putting on out life jackets (yes I know, I rock the life jacket look)Â and taking a few photos of bloggers taking photos of bloggers (that's just how we roll), we made our way down the scarily high ladder (my face says it all – I hate heights), and onto the beautiful boat.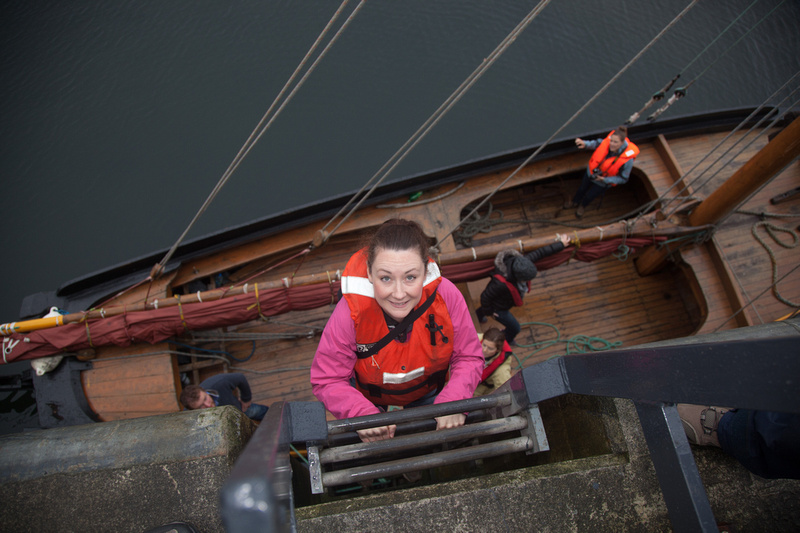 * Photo Credit: Sean Mannion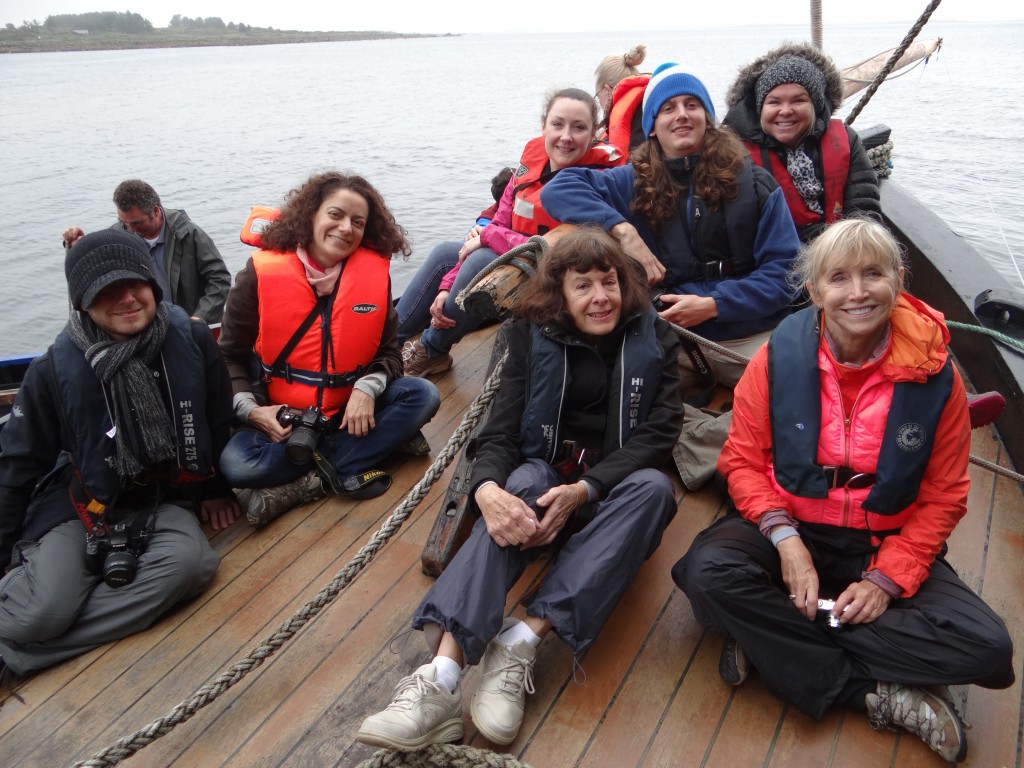 The few moments of sheer terror were worth it though, to spend a couple of glorious hours sailing around Galway on our Hooker. I'm quite at home on a boat and have a pretty good sense of balance, so I took up my position at the front of the boat and played Titanic, by myself – sad – as the he wind whipped at my face.
We waltzed around the bay, enjoying a dance with the sea, the boat ever so gracefully dipping us one way then the next.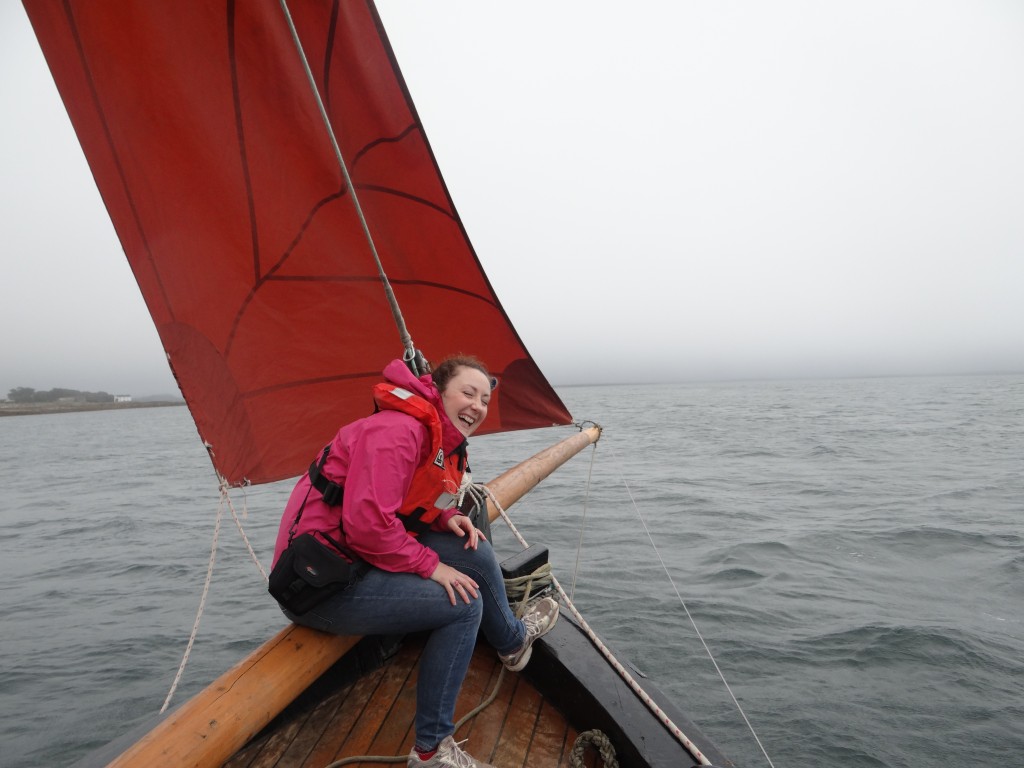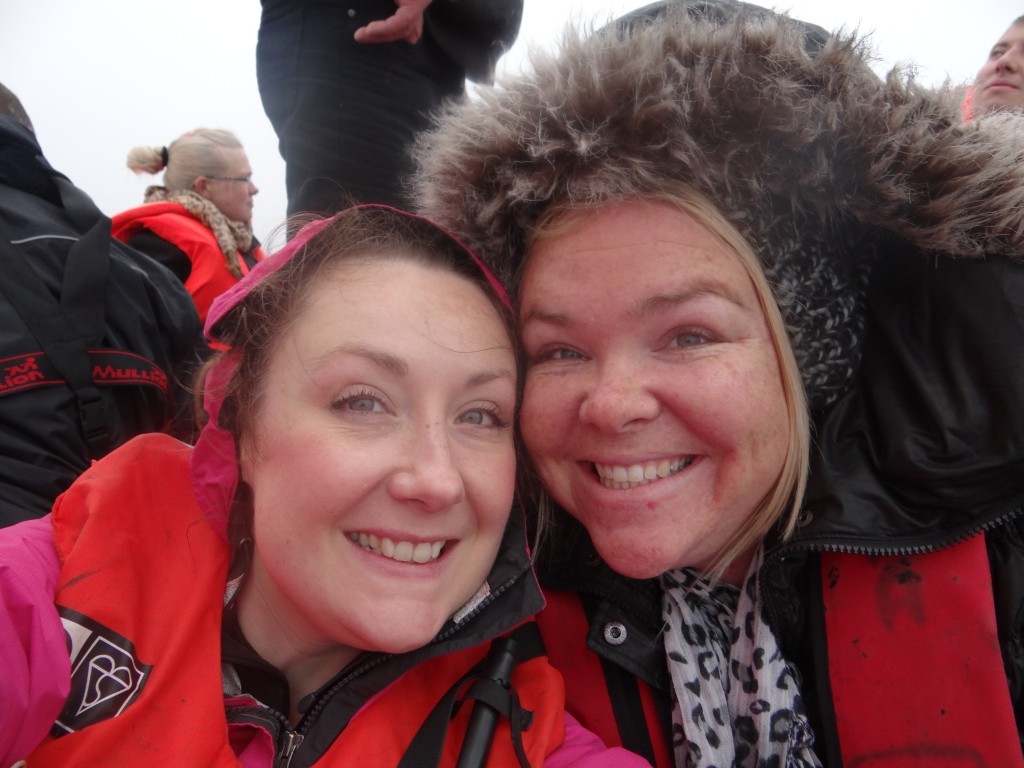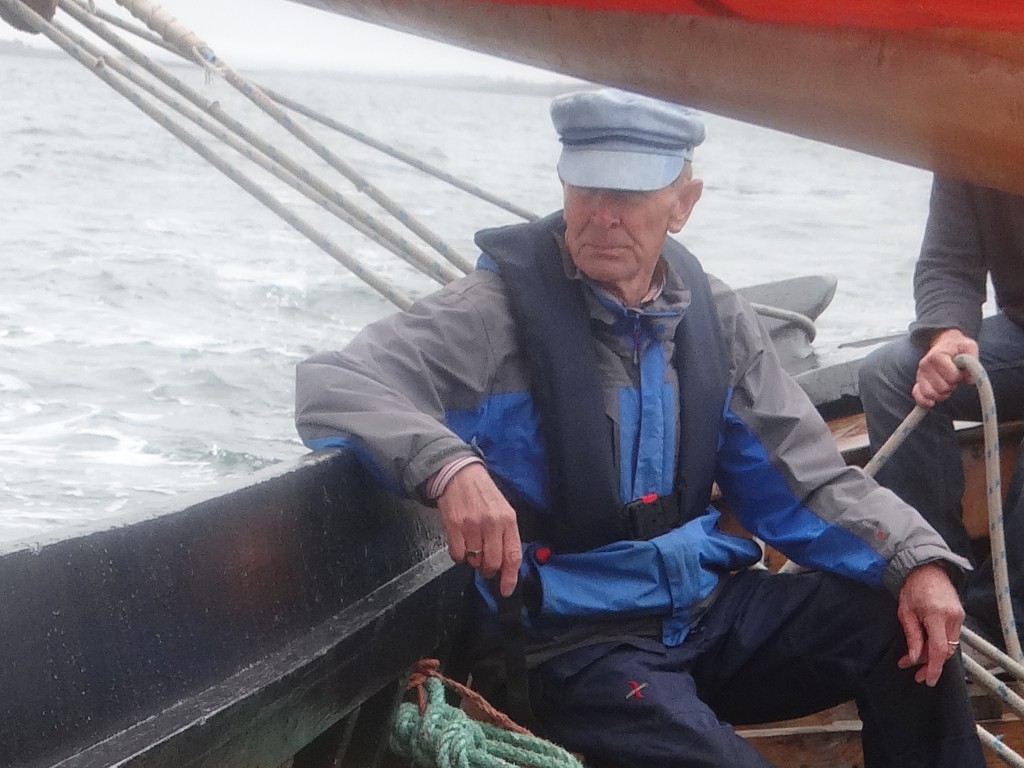 !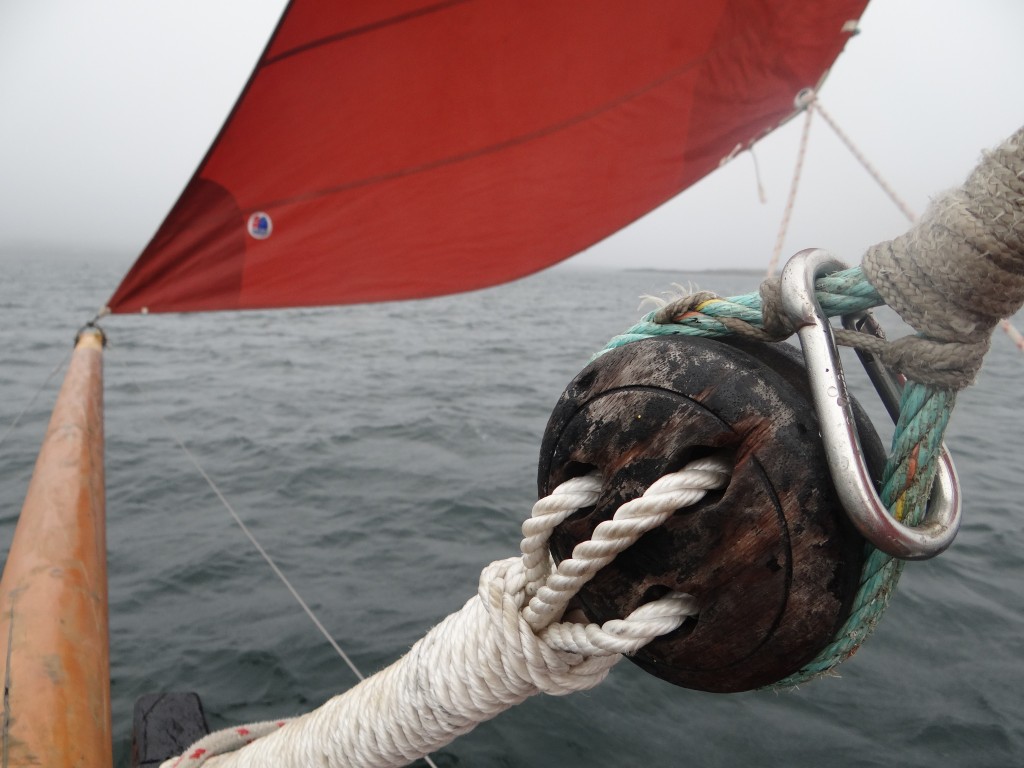 Galway Hookers are traditionally black, with reddish/brown sails and built to withstand the harsh conditions of the Atlantic Ocean. I felt completely safe on our boat, An Truelight, and I knew I was in good hands with our hosts. They looked as though they'd done this before!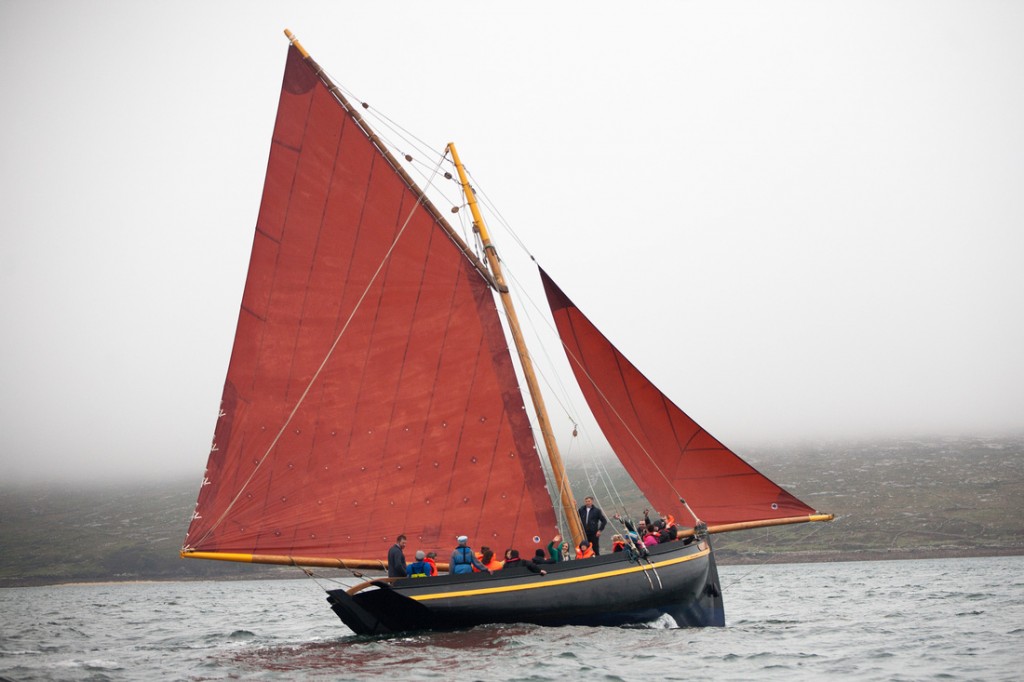 * Photo Credit: Sean Mannion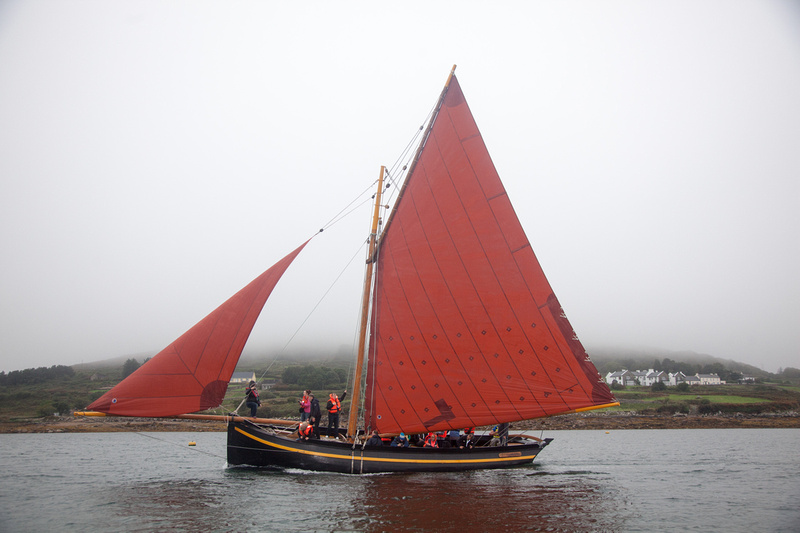 * Photo Credit: Sean Mannion
The sky was grey but my mood was a sunny as it gets. I didn't want this morning to end.
To be concluded…
Would you have a go on a Galway Hooker?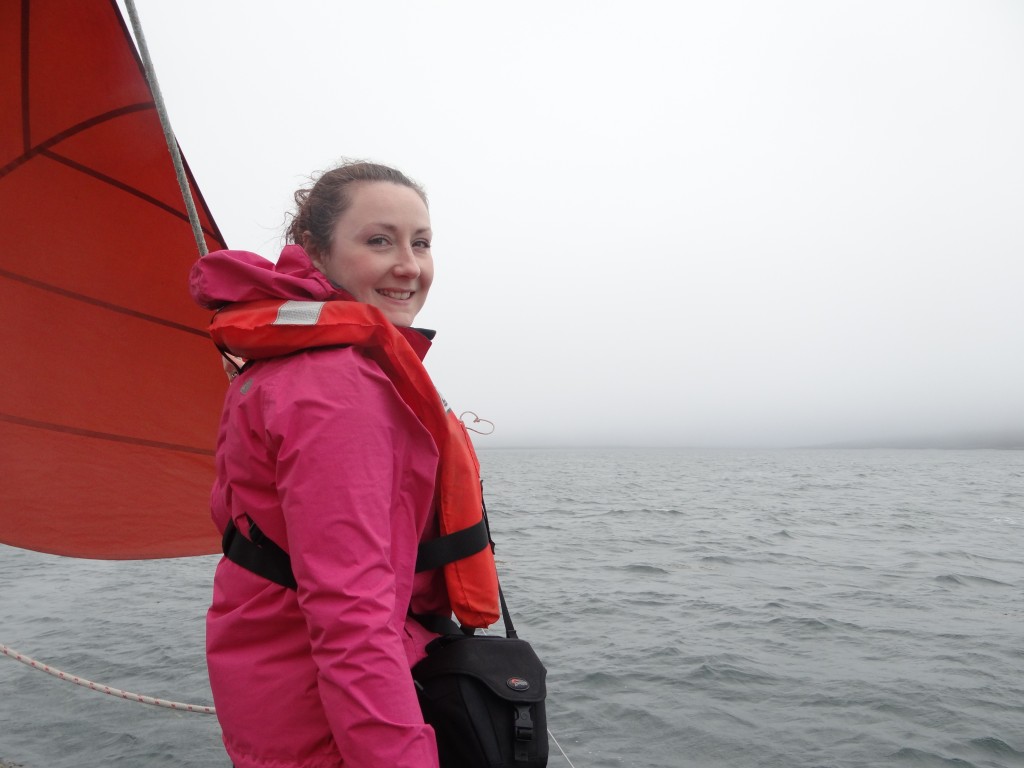 I took this trip as a guest of Fáilte Ireland. They did not request that I write a favourable review and all opinions expressed here, are as always, completely my own.