Welcome to the #BlogHouse Ireland was the title of the email.
Now, a few weeks later I found myself on a crowded train to Limerick Junction in County Tipperary, with four other bloggers, watching a man proudly parading down the aisle wearing his wife's knickers and bra. To be fair, I've lived in Ireland before so I wasn't that surprised, kind of a normal Sunday afternoon activity really. And the perfect start to my Ireland adventure.
Back in July, when I read that some of my favourite bloggers were running a travel blogging master class in a castle in Ireland, I knew I had to apply – hoping, but not expecting to be chosen.
It seems like forever since I pressed publish on my first blog post just five months ago. But those months have gone by in a sleep deprived, tea-fuelled blur of Google searches and social media sharing. Whilst travel and writing have been a big part of my life for years now, the whole business of blogging is still new to me "" well at least it was until last a few weeks ago.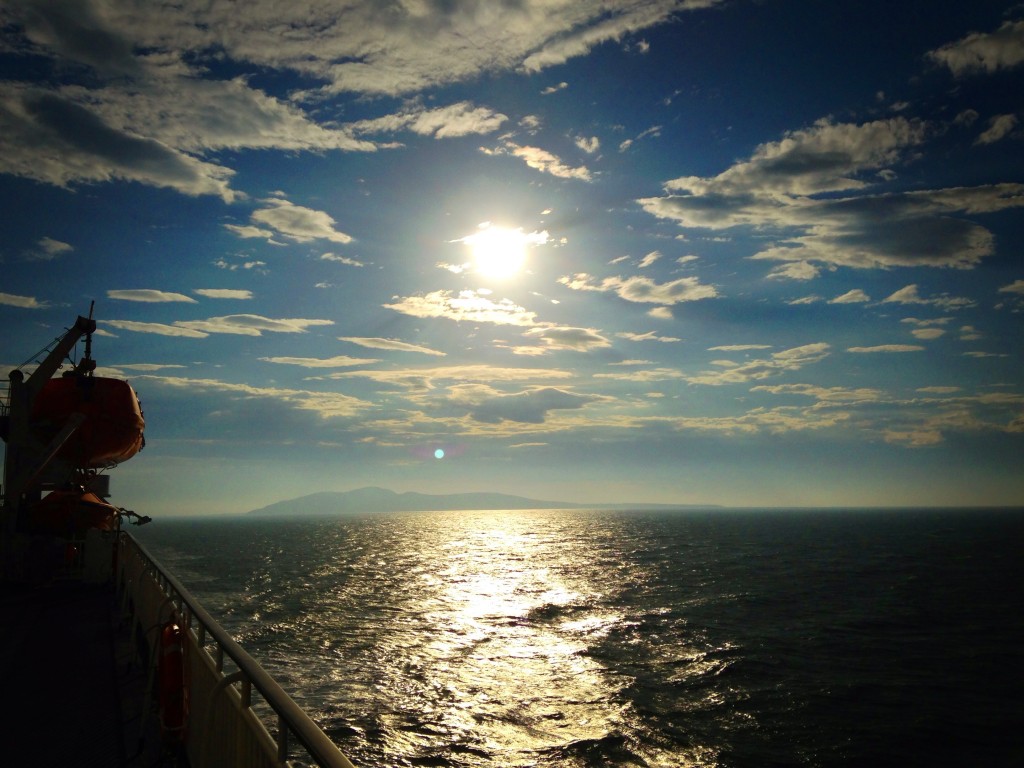 I left my home in England at 4am, to catch an early ferry from Wales to Ireland. Sitting out on the deck, watching the sunrise (yes I was surprised to see sun too), I couldn't believe my luck. I was feeling pretty nervous and out of my depth but excited to meet my fellow new bloggers as well as our BlogHouse mentors.
Thoughts and questions raced through my head, so in order to relax, I did what I always do on long journeys, I put in my headphones, whacked on my favourite music, kicked back and watched the view. I contemplated what the next week and beyond would hold.
At Limerick Junction we were met by a mini bus and united with even more fellow BlogHousers. There was silence as we turned off the road and made our way up a winding driveway, followed by a collective "wow".
We had arrived at Bansha Castle, a 300-year-old period property in the Irish countryside.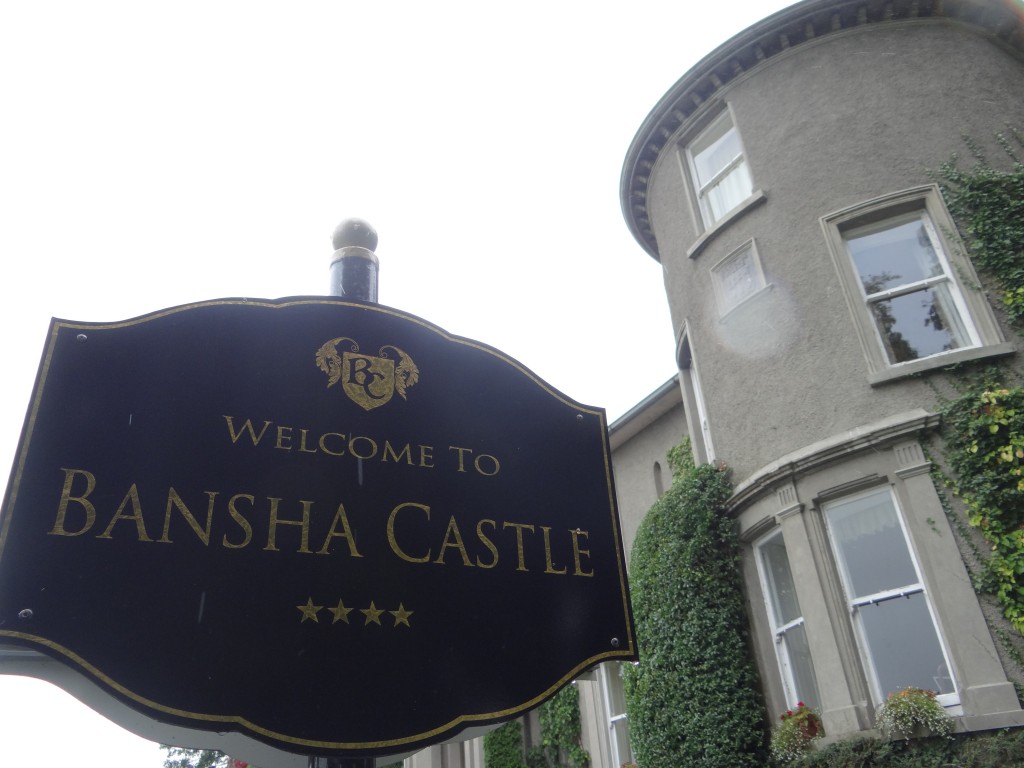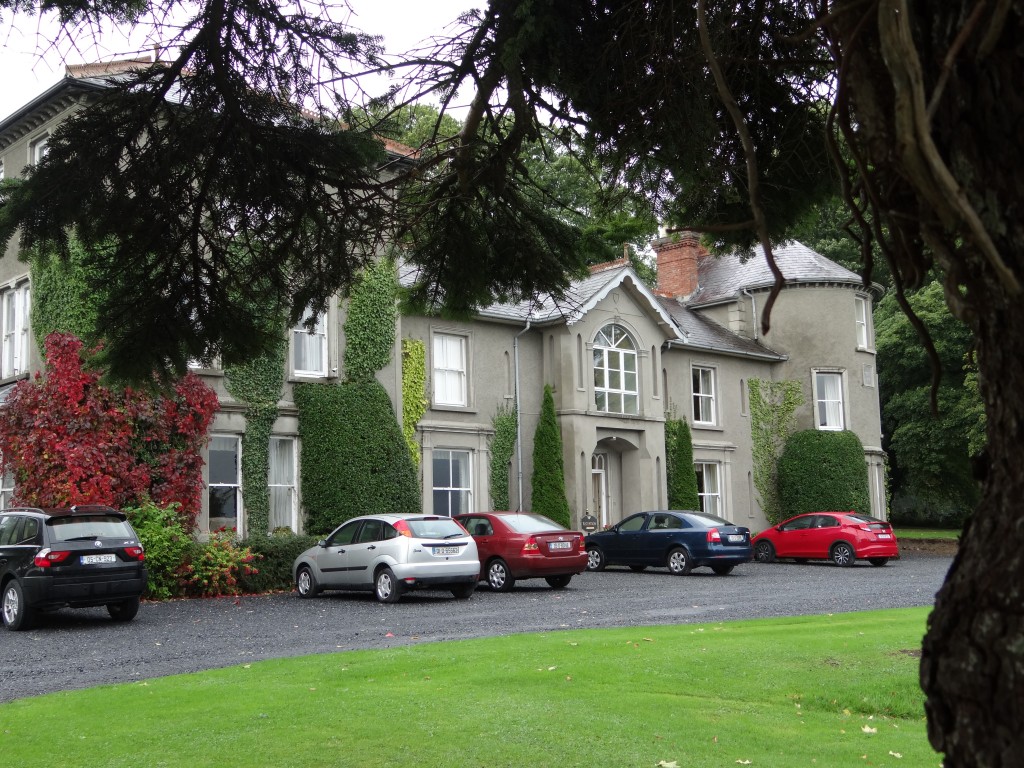 After a warm welcome we were shown to our stylish, comfortable rooms and I decided that I would be quite happy here for the next, oh I don't know, ever!
This was my kind of place.
Our first evening was spent chatting and getting to know each other over a glass of wine, or two, or three… and being treated to a beautiful dinner from the castle owners John and Teresa.
The following morning, armed with my notebook, a cup of tea and my trusty computer, I settled down at the big dining table to learn all about the fascinating world of blogging…
And learn we did.
What followed were two days laughter, learning and furious note taking. I'm not going to go into detail, you'll have to sign up for the next BlogHouse for that! But I did manage to fill an entire A3 notepad with tips and ideas.
What I will tell you, is that we covered all kinds of interesting topics including, Wordpress, SEO, Facebook, Twitter, Instagram, Photography, Editing, Writing, Pitching, Branding and Business amongst other things.
We worked over lunch…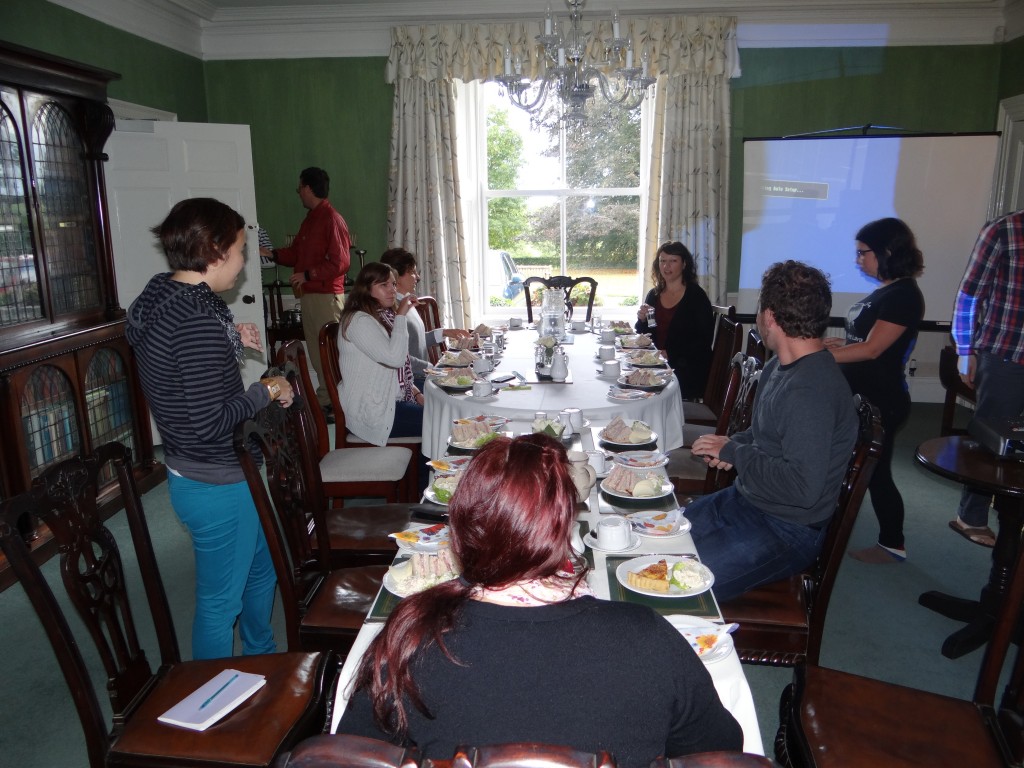 And got down and dirty in the name of blogging…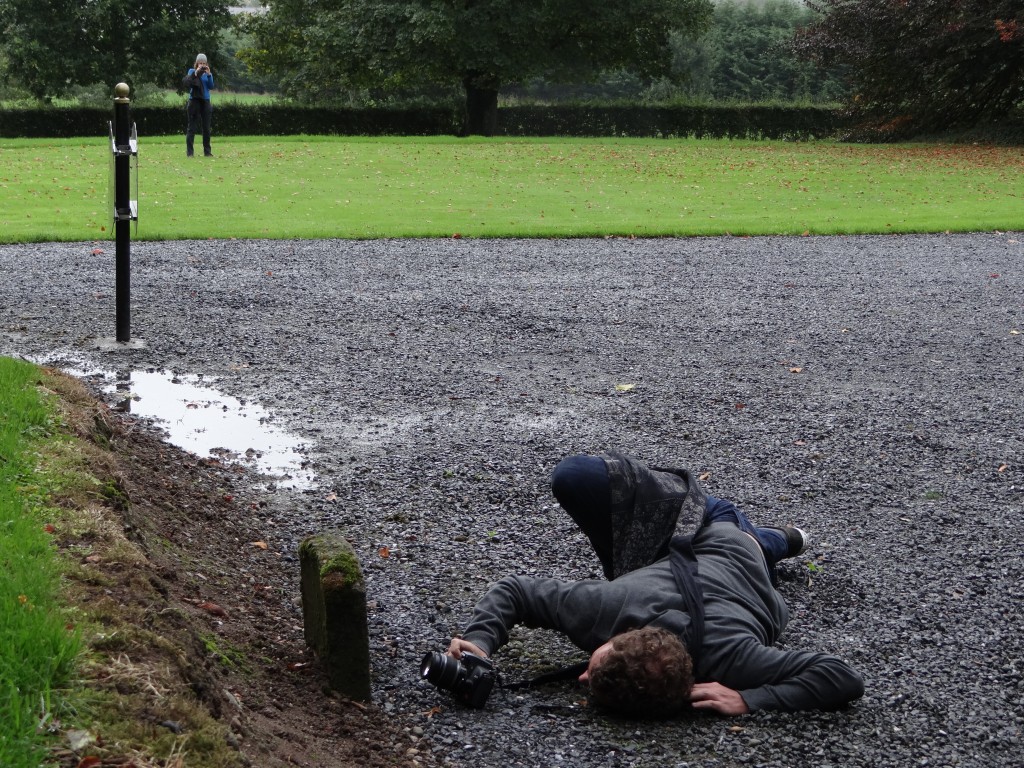 I hung on every word, eager to learn as much as I could about this new world. I was so in awe of these people who had built careers off the back of their blogs and who believed that I could do the same.I felt inspired and empowered. People who I looked up to, had faith in little old me.
But my blog is just one part of it, it's about the bigger picture and creating the life you want for yourself as no-one else will do it for you.
I'm still desperately trying to process and act on all of the valuable information I learned in those fateful few days. It may take a while, but I'll get there.
But it wasn't all work and no play! By night, we chatted blogging, sure. But we also found time to pop to the local pub, Nellie's' where we continued to create and 'work' over a pint of Guinness…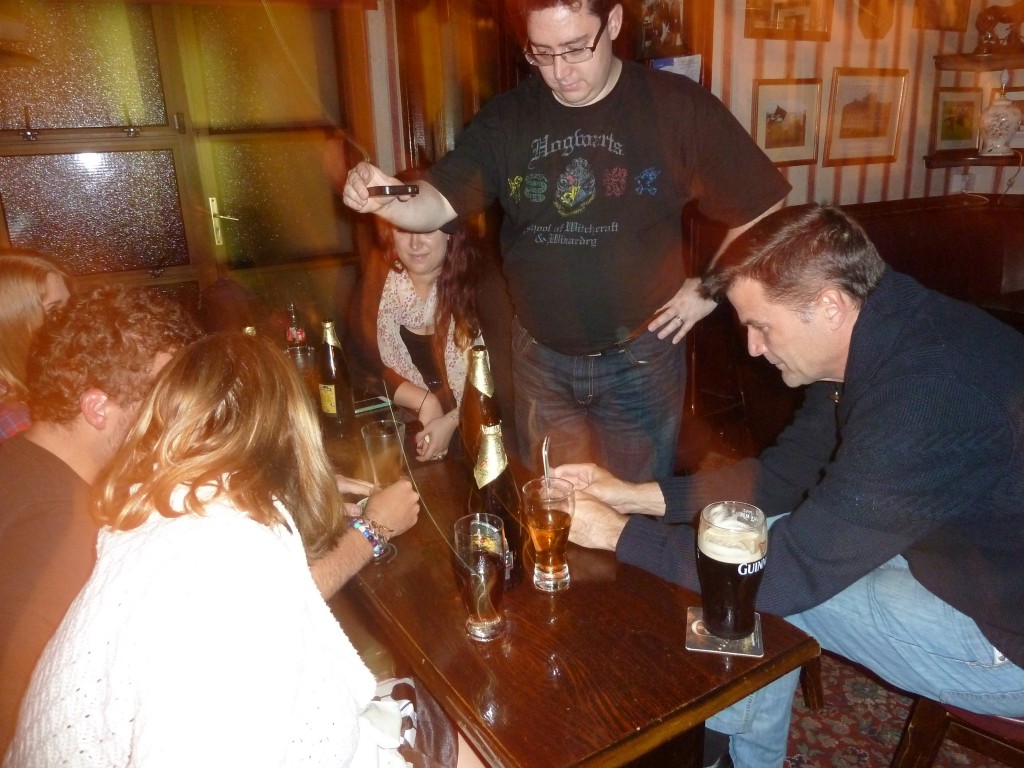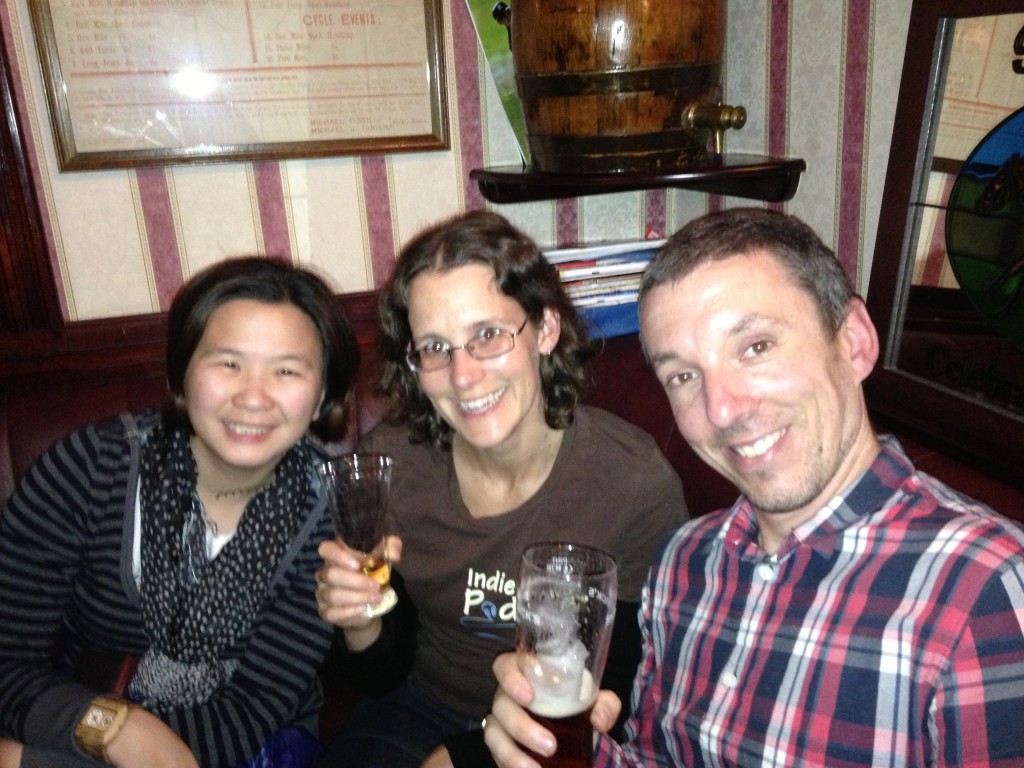 … and went on to re-create famous music imagery – hey, I am from Liverpool, couldn't resist!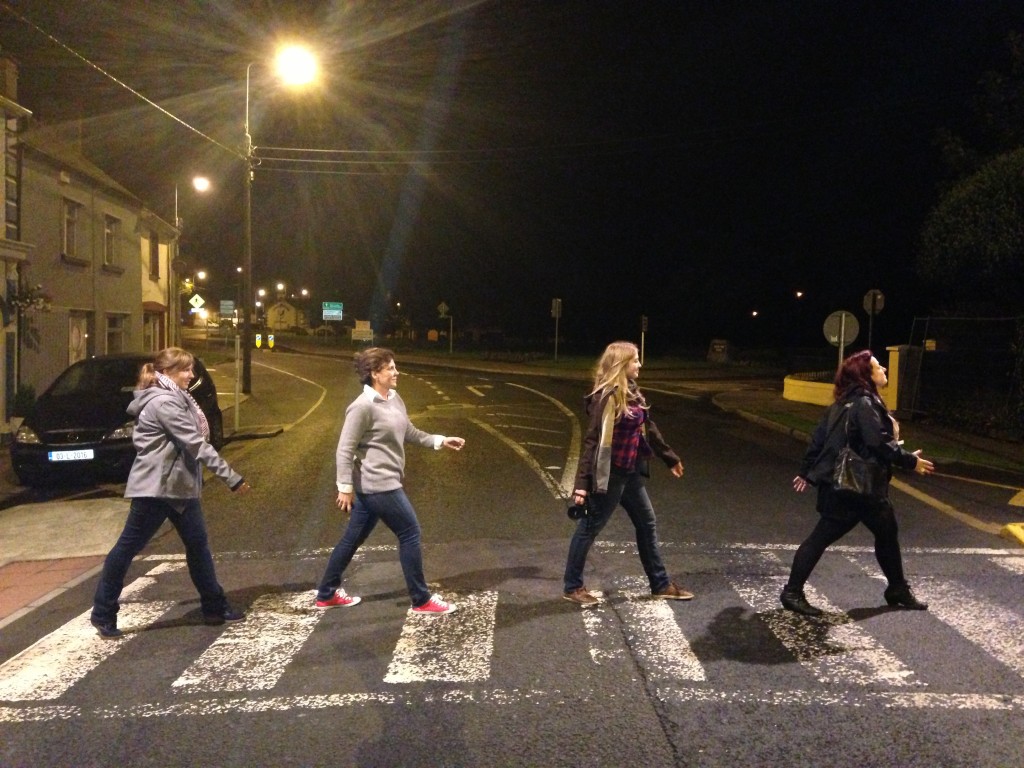 I went to TBEX with a new confidence in myself as a blogger, and perhaps as a person too. But most of all, I came away with a whole bunch of new friends, who I know will support me as I continue to navigate this crazy world.
And so who were the people involved?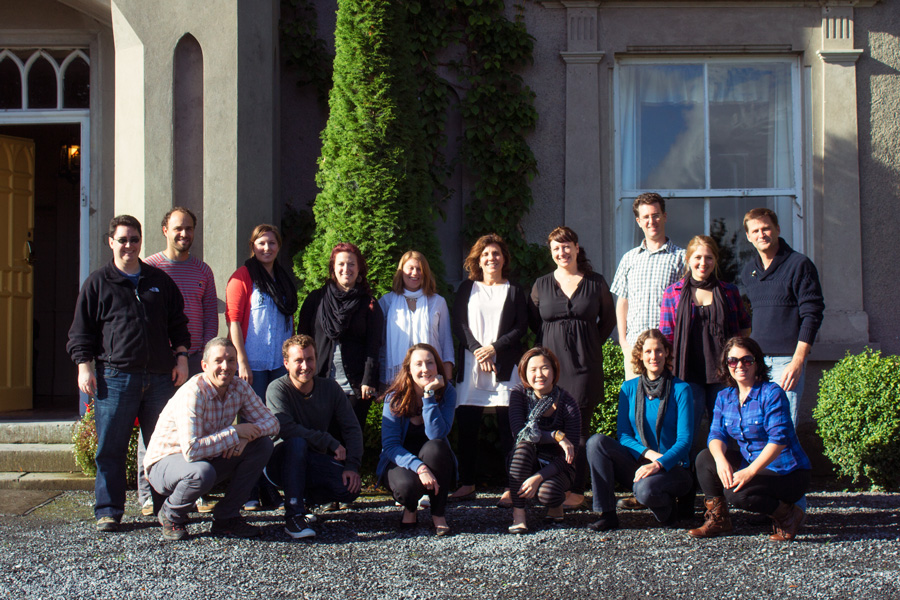 Firstly, well, what can I say about our mentors? I am so grateful for all of your knowledge and support. I learned so much from you and I just really hope that I can make you proud.
Ayngelina Brogan of Bacon is Magic is quite possibly one of the smartest women I know. Her blog has been an inspiration to me since the beginning, and now I'm lucky to be inspired by her in real life too.
Michael Hodson of Go, See, Write , the 'Simon Cowell' of the BlogHouse. A fellow Africa fan, his adventures are epic and his videos will have you wanting to quit your jobs and travel round the world.
Pete and Dalene Heck of Hecktic Travels, quite possibly the loveliest couple I have ever met. Pete is a talented photographer and Ddalene is one of the best writers out there. Their blog follows their personal journey as they house sit here, there and everywhere.
Craig & Linda of Indie Travel Podcast are actually, a tie for loveliest couple with Pete and Dalene! Craig has the patience of a Saint, tending to ALL our Wordpress needs. Linda gave us  tons of helpful hints, and even let us party in her bathroom!
You guys ROCK!
Then of course, a massive shout out to my fellow Bloggees (is that a word?), I look forward to following and supporting each and every one of you on your journey… perhaps I'll even join you for part of it! 😉
Julika Epp of Sateless Suitcase is an art historian who sees beauty in everything. Her blog is a fantastic read which will be sure to bring out your more sophisticated side.
Megan Belt of A Passport Affair is an expat and the coolest mum, with a dry sense of humour and tons of wit. Since leaving the house, we've spent much time bouncing ideas around and saying "have you done this…", "make sure you do that…". Thanks Megan.
Lovely Jo of Indiana Jo, is only little but with a BIG personality, she's excellent at building fires and comes out with the best one liners. Her stories, are bound to keep you entertained!
Brendon Vince of Nerd Travels, has a great sense of adventure. I'm not quite sure how many times he said to me "œI've no idea where I'm going to next!" but I love that he has such an enthusiasm for life and all things nerdy! We spent a great few days together travelling the west coast of Ireland after TBEX – miss you buddy!
Murissa Shalapata of The Wanderfull Traveler is a beautiful soul. She's a wine connoisseur, who writes mostly about her home region of British Columbia but also goes in search of adventure elsewhere. In fact she kind of IS British Columbia.
Jaclynn Seah of The Occasional Traveller, my oh so cool and gorgeous roommate. Jaclynn works full time in Singapore, and uses her spare time to show others how to make the most of their holidays. She's also a very talented sketch artist too.
Béatrice Bernard-Poulin of Eille la cheap! is a sassy, classy Canadian, showing us how we can live and travel chic for cheap. She also rocks a fake moustache.
Lance Longwell, and his lovely wife Laura of Travel Addicts, have been travelling together for years, using their precious holiday time to help others do the same. Lance is a curator of the best #blogtripquotes and always there to poke fun at me when I do something ridiculous! I miss you Lance!
Andrew Wahba of True Travellers is one of those truly cool guys. He's the first to make friends with the locals, and has a wealth of knowledge up his sleeve. Focused on the ethical and volunteering side of travel, Andrew is definitely someone I'd love to travel with at some point!
And last but certainly not least, thank you to our BlogHouse sponsors Flipkey, Hostelworld, Hostelbookers and Trivago.
My time in the #BlogHouse was a truly special experience and one I will never forget. Thank you to you all.