Last updated on November 29th, 2017 at 08:59 pm
"What's your dream?" – The famous lines uttered in Pretty Woman.
Everyone goes to Hollywood looking for something, right? Fame, fortune, celebrities…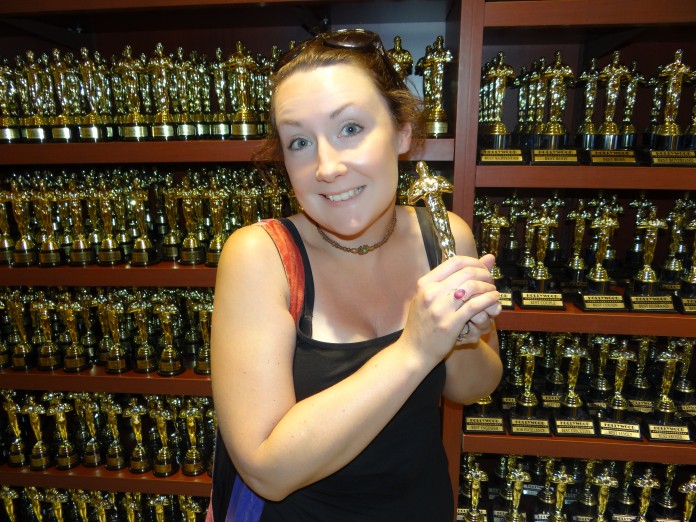 We only had one full day in LA on our USA road trip itinerary (why the heck did we not stay longer?), and with this in mind, we had specific goals:
See the Hollywood sign.
See a celebrity.
Shop in Whole Foods (this was my friend Simone's idea "" she reckons that's where ALL the celebrities go "" see point 2).
So the five of us bundled into our hire car and made our way from our apartment in between Venice Beach and Santa Monica, to downtown Hollywood.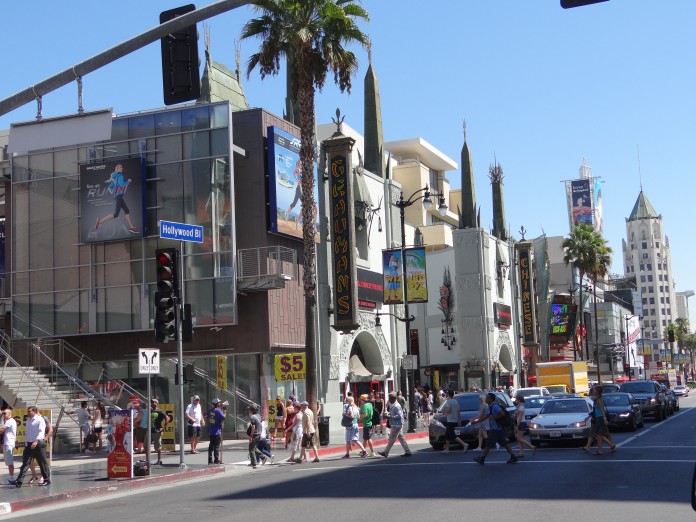 We found a parking lot and walked to the Chinese Theatre, where we booked a "˜Tour of the Stars Homes' "" surely we'd see a celebrity that way!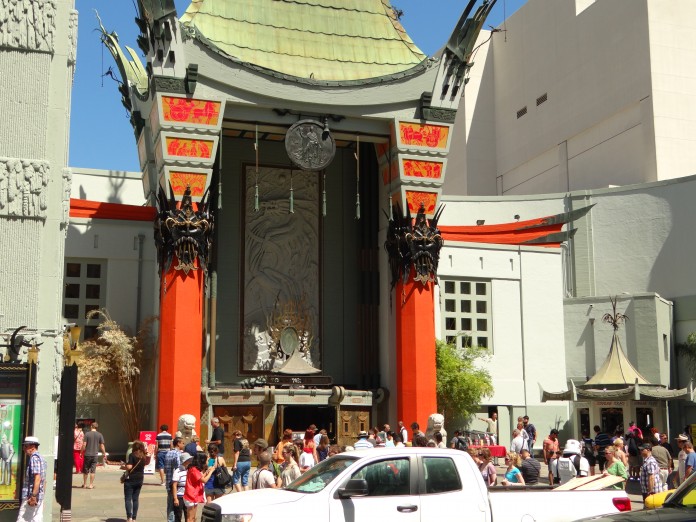 Bruce Willis mowing his lawn perhaps? Courtney Cox popping out for a Starbucks. Maybe Oprah would invite us in for a cuppa"¦ I could feel it, something exciting was going to happen today. We waited around the back of the theatre until our driver, Gail, showed showed up. The five of us took up the back two rows. We put in our ear plugs and set off on our journey through the Hollywood Hills, Beverley Hills and Bel Air.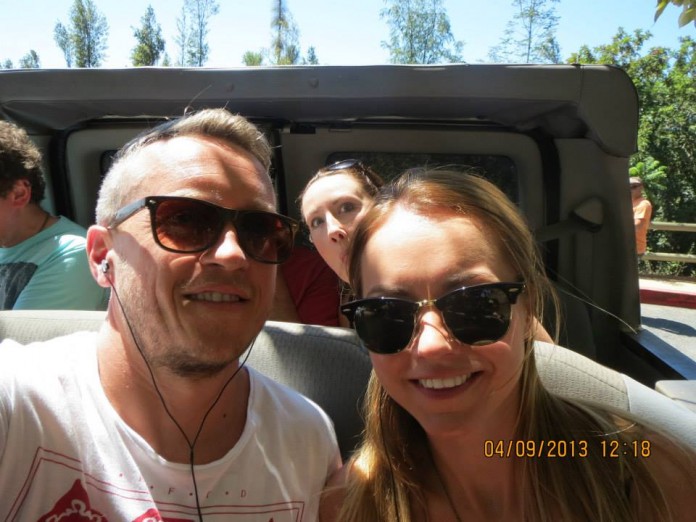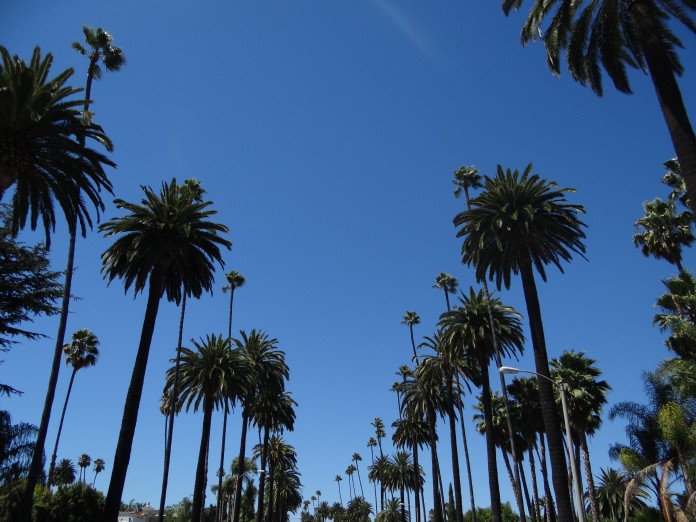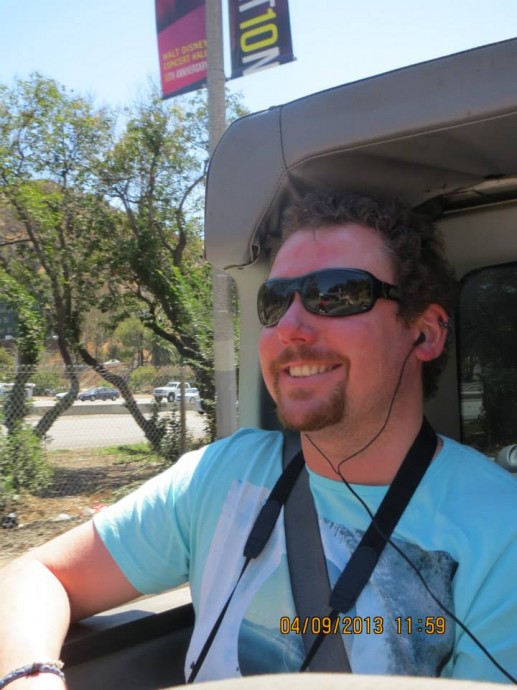 Starting out on Hollywood Boulevard, we passed famous Hollywood hotspots like the House of Blues and The Comedy Store as we headed west towards Sunset Boulevard. Next we were on on the Sunset Strip where we passed Whiskey A Go Go and The Viper Room, Johnny Depp's former club, most famous for being the place where River Phoenix tragically died in 1993.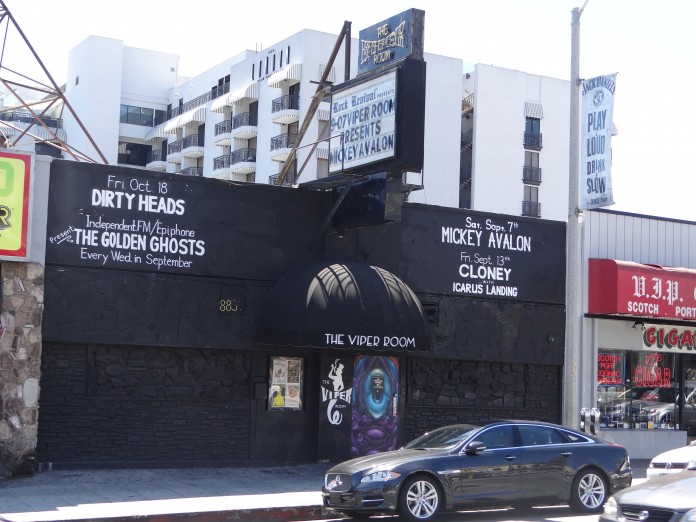 Swinging a left at the Beverley Hills Hotel, and the brilliantly named Pink Taco restaurant, we headed along Rodeo Drive towards the Regent Beverley Wiltshire.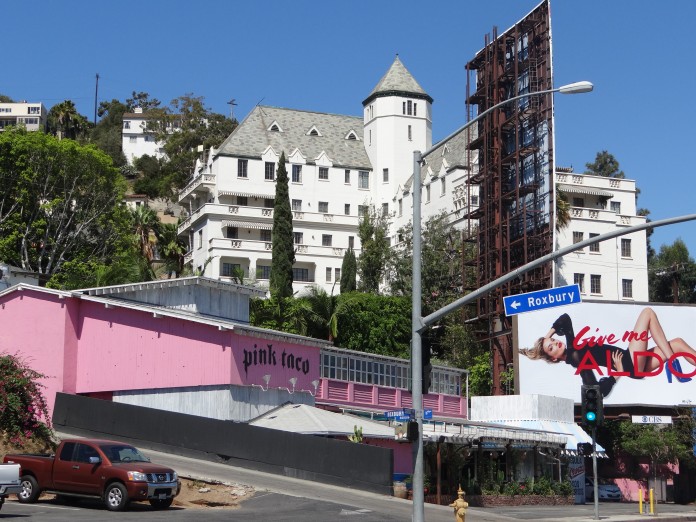 Now I'm not being funny, but Beverley Hills is not that hard to find. Richard Gear just 'stopping for directions' in Pretty Woman…hmmm. I don't think so.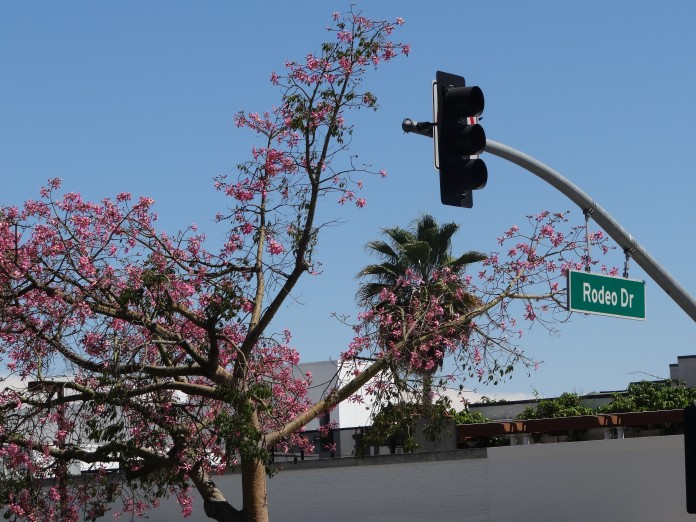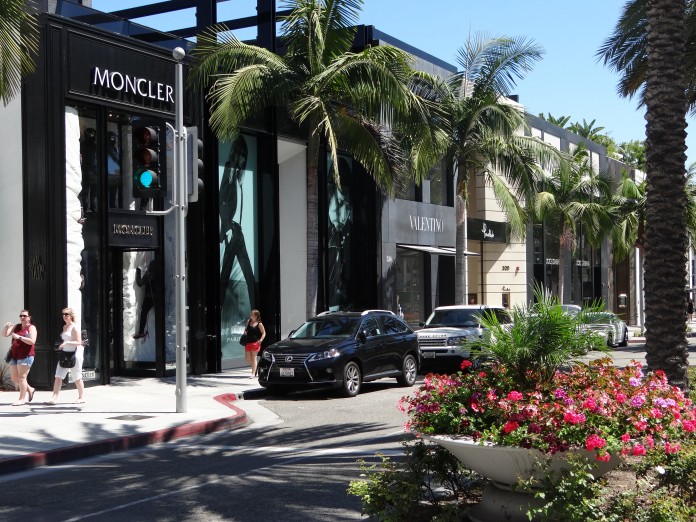 We climbed upwards, the roads snaking towards Beverley Hills. Gail stopped briefly at a view point so we could take pictures of the Hollywood sign and then we were off again. Celebrities – HERE WE COME!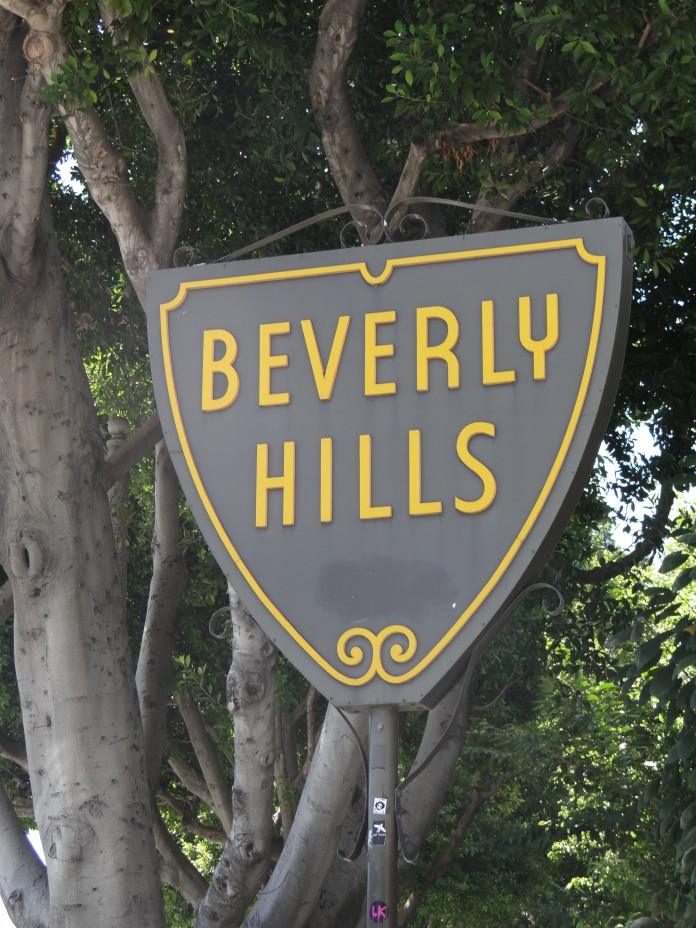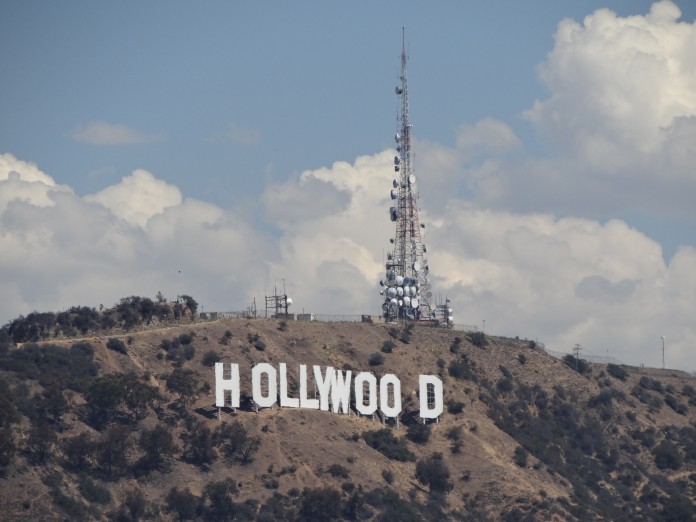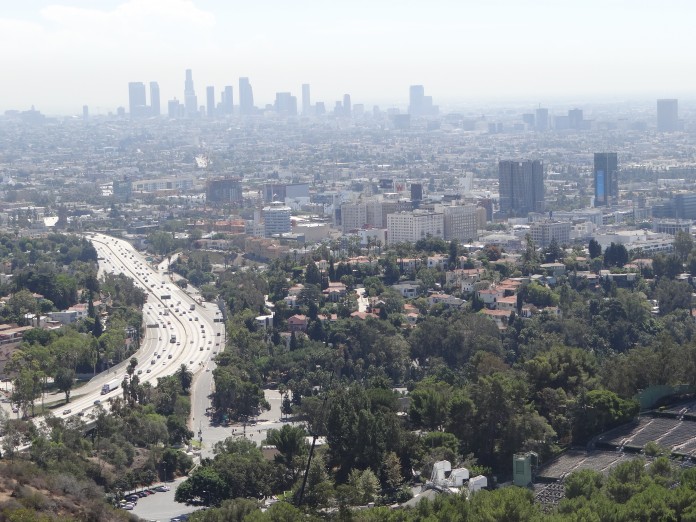 Or maybe not. We saw a lot of this…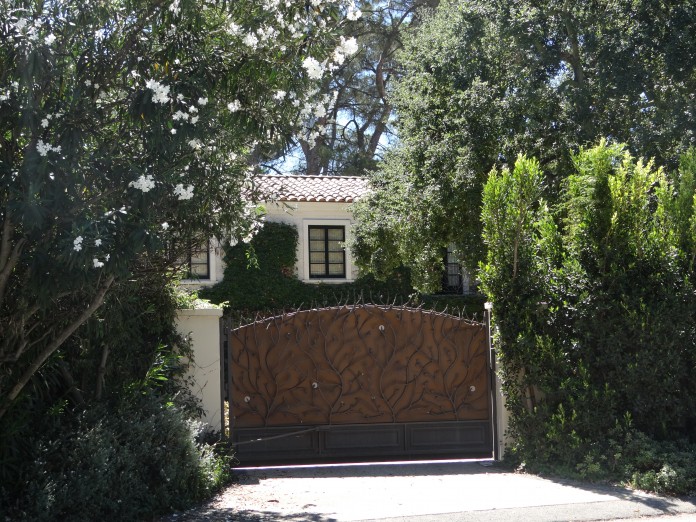 It gets better…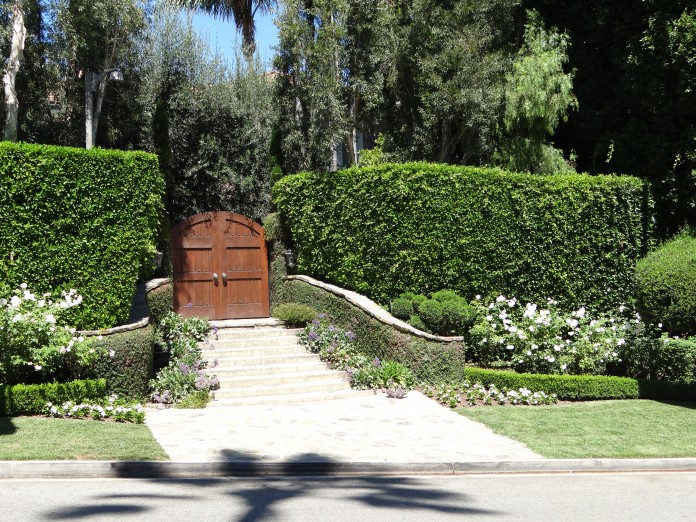 Don't get too excited…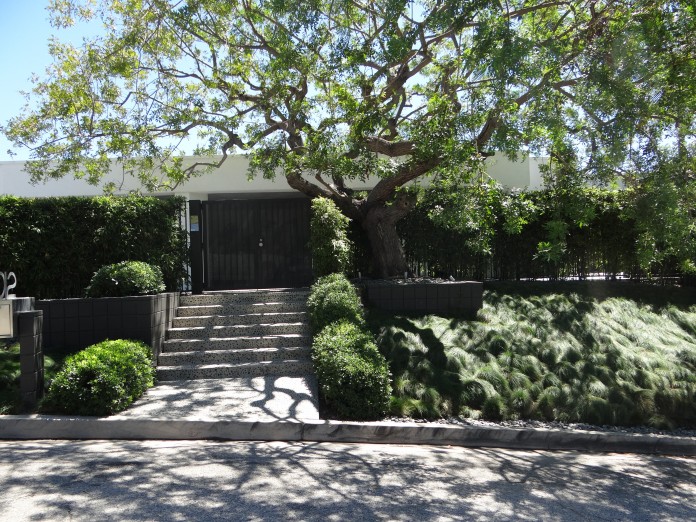 And this – Tom Cruise's chimney… apparently.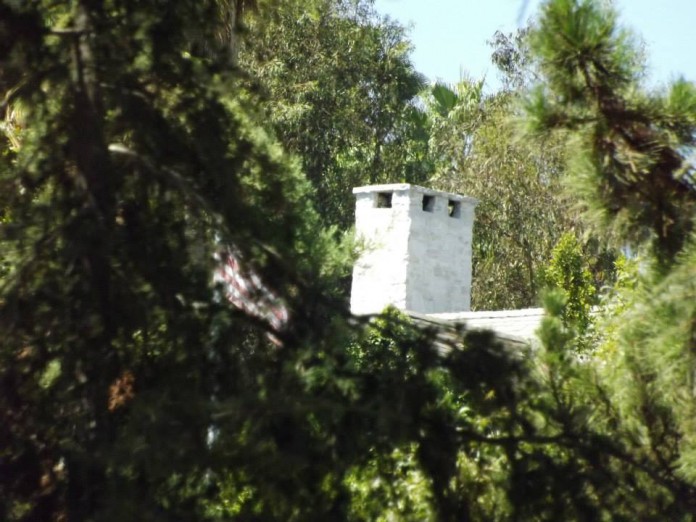 We stopped at Madonna's house, and saw her bush. Yes, all we could see of Madonna's house, was a big fat, green bush, with a tiny bit of roof poking out over the top. In fact, we saw a lot of bush on our 'Tour of the Stars Homes'.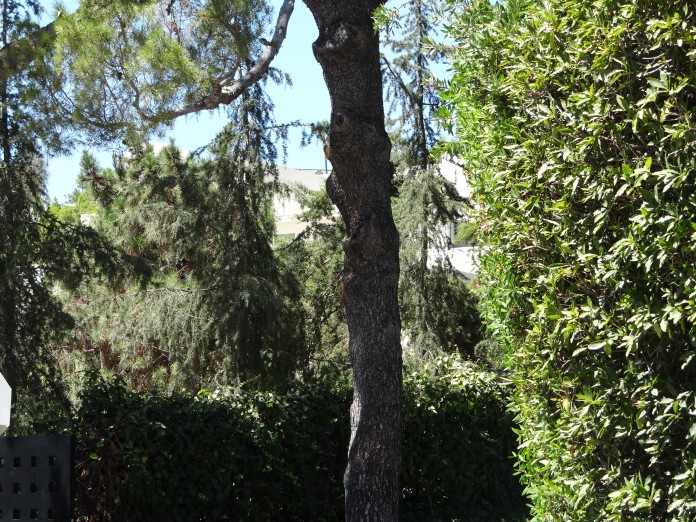 We did see a few actual houses, mostly in Bel Air, including this one, previously owned by one of my heroes, the legendary, Gene Kelly.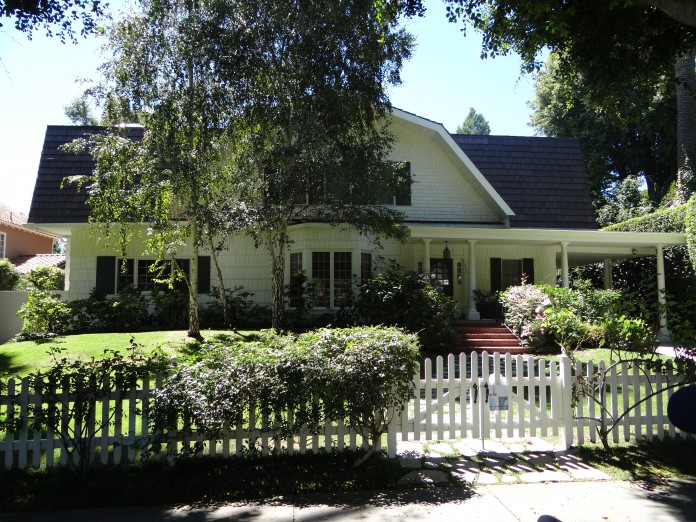 A more accurate description would be "˜Tours of the Stars Front Gates/Fences/Shrubbery'…. Mind you, with all these tours buses rocking up every half an hour or so, I'd grow myself a big hedge too.
All the while, the tour was hilarious, and weirdly awesome. But not a celebrity in sight.
Back at the Chinese Theatre, we played about putting our hands in the impressions and finding our favourite stars on the Hollywood Walk of Fame.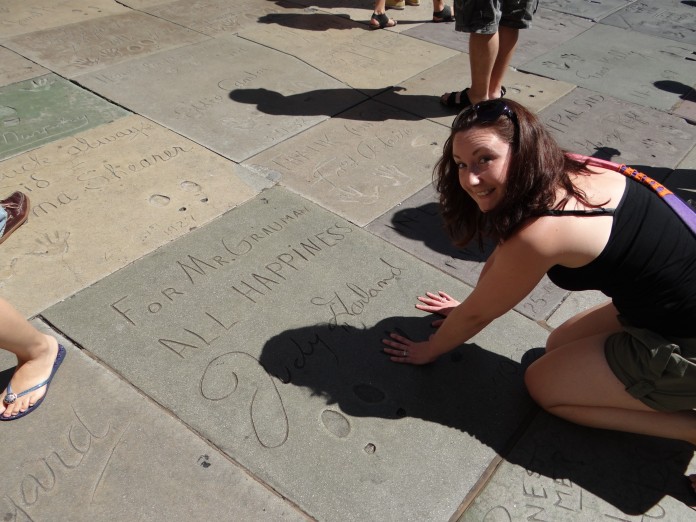 Still with no celebrity sightings, we bought a map of the stars homes on the way back to the car and decided to explore a bit more ourselves. I really wanted to go to the Playboy Mansion and we still had hope for Whole Foods.
But 'celebrities', as it turned out, found us….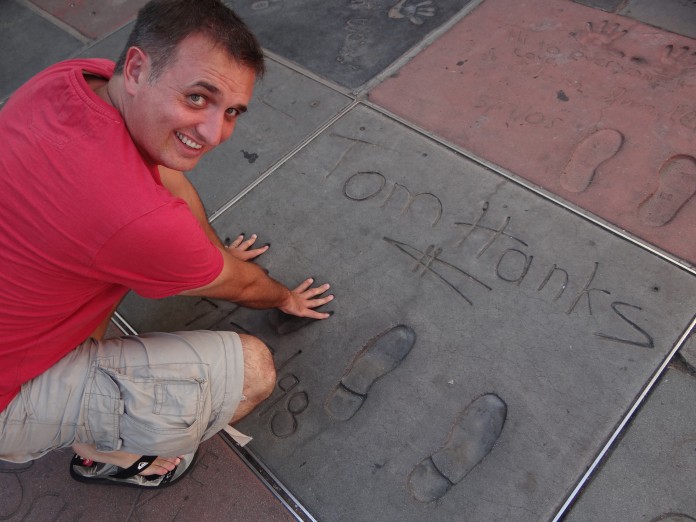 Walking down the busy street, Simone grabbed my arm. "œHelen, Helen, there's Jedward!"
I looked up, "œWhat?"
"œJedward, there!" She pointed at two guys walking away from us, towards where we'd just come from.
For those of you who aren't familiar with the wonder that is Jedward, they are Irish twins, called John and Edward (get it?) famous for bad singing on the UK X-Factor. Somehow, they actually made it to the live shows and became national celebrities.
"œWhere? Are you sure? Shut up! No it's not!"
"œIt is, go and get your picture with them!" PK shouted.
We changed direction, following the boys down the street. Despite the intense heat they were both wearing matching double denim.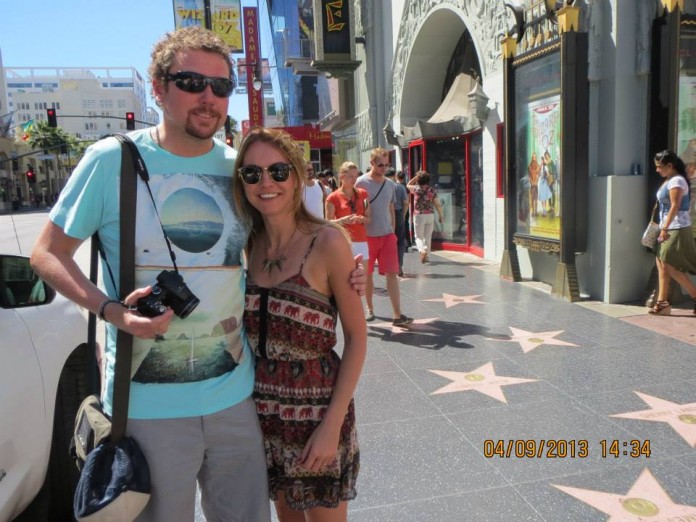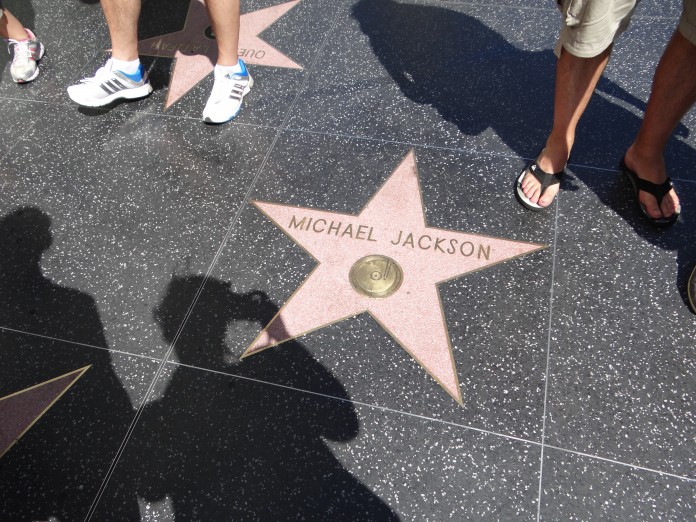 Nobody else seemed to be taking a blind bit of notice of them and not having seen their faces I still wasn't convinced it was them.
"œGo on, ask them!" Simone, encouraged me, giggling as we did a weird stalker-ish sprint down the street until we caught up with them.
I touch one of them on the arm, "œExcuse me?" He turned around.
It WAS Jedward. Well, one of them anyway.
"œHey how you doing?" He said in his sing-song Irish accent, "œEdward, come back!" Ok, so this was John.
Not quite sure what to say at this poin, having chased these strangers down the street, all I could say was, "œWould you mind if we had a photo with you?" I asked, pushing Simone in his direction, like a stage school mother.
"Yeah, sure!" Edward walked back, annoyed at having his phone call interrupted. To be fair I would be too.
"œCome on Jonathon! You know, people pay five dollaaaars for this!" He said huffily.
"œShut up Edward!" Jonathon said, grabbing his brother in for the photo. A lady selling Maps of the Stars Homes standing next to us got in on the action, repeatedly asked –  "œWho are you guys, are you guys famous? Hey, who are you guys? Excuse me, who are you guys?"
Jonathon turned to her, "œWe're One Directiiiioon!" he said, putting his arm around Simone and telling the lady that they were "old friends"!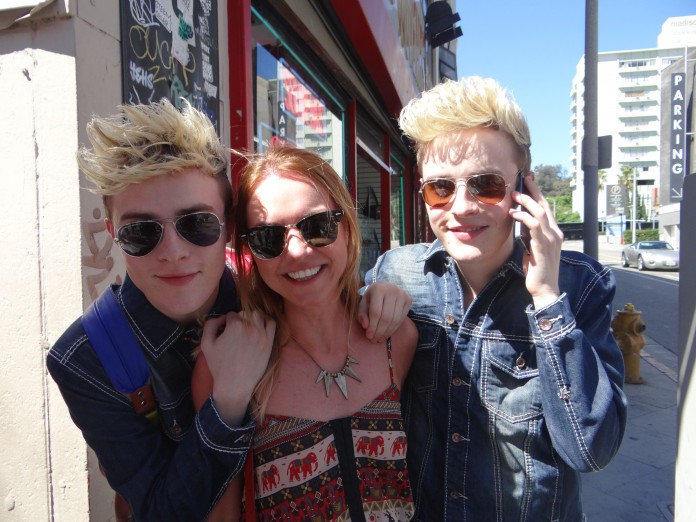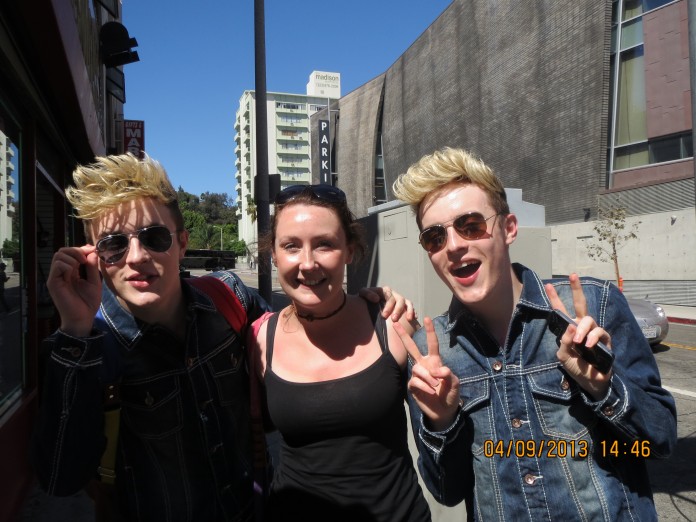 I jumped in for my photo, Edward had cheered up by this point and they chatted with us for a minute before heading off on their way. The next best thing to seeing and A-list celebrity in Hollywood? Seeing Jedward, that's what!
Mission accomplished.
We never did see any celebrities in Whole Foods but we did go to the Playboy Mansion…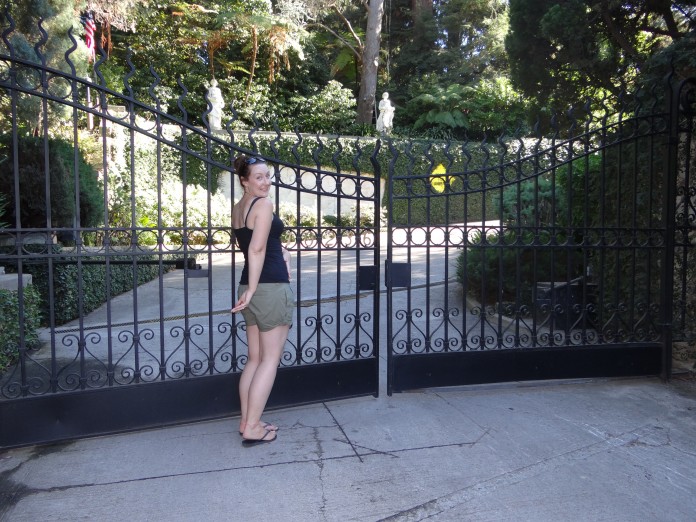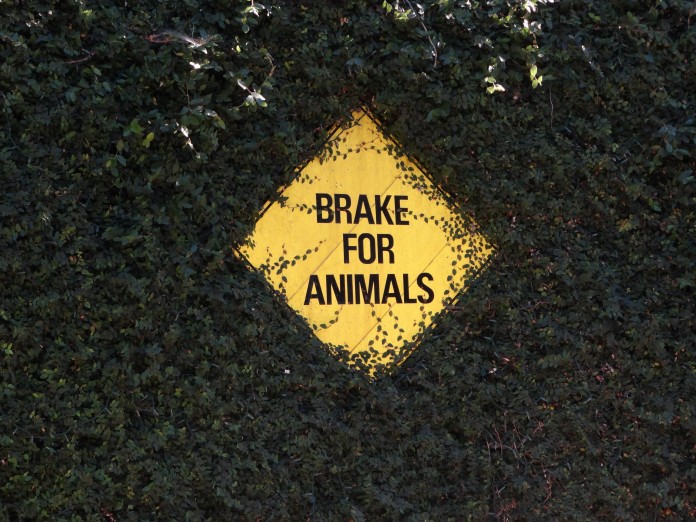 Essential Info:
We booked our tour through Starline Tours at the Chinese Theatre.
Tours range from $42 – $55 per person, dependent on whether you book online/direct at the theatre or are picked up at your hotel.
Recommended tip per person is $8 – $10.
The tour last approx 2 hours.
We didn't see any stars, or much of their homes as it turned out, but it was still fun.
Jedward not guaranteed!
Have you ever come across a 'celebrity' (or two) on your travels?