I never knew of a morning in Africa when I woke up and was not happy."

Ernest Hemingway
Tanzania is the most incredible country, It's the Africa of your dreams. Home to the Serengeti, Mount Kilimanjaro, and the paradise island of Zanzibar, there's something for everyone in Tanzania – it really does have it all!
To help you plan your dream trip to Tanzania, I've created this helpful Tanzania Travel Guide, with lots of info and resources, useful links, and all of my Tanzania blog posts!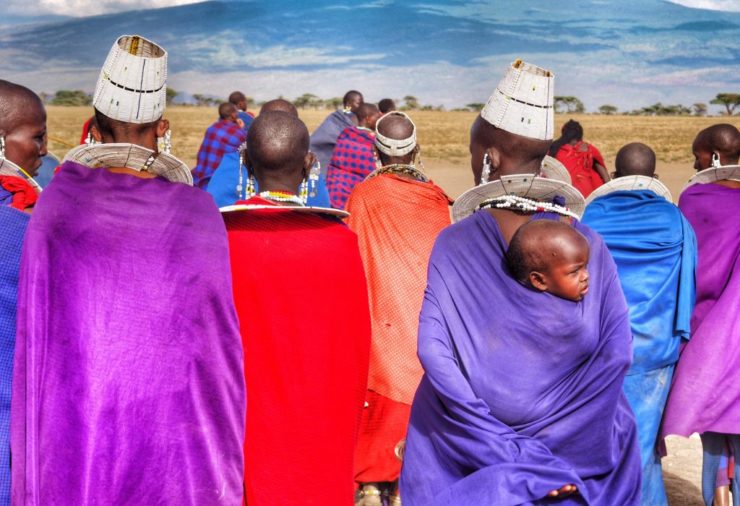 Things To Know About Tanzania
Currency: Tanzanian Shilling (TZS)
Languages: Swahili is the main language, however, there are over 100 regional languages spoken and English is widely understood. See my list of the most useful Swahili words and phrases here.
Visa: A 90-day Single Entry Visa is $50 for most nationalities. However, the fee for American citizens is $100 but the visa is valid for 12 months. Volunteers usually go in on a tourist visa, but then must apply for a Class C volunteer when there which costs $200. Most nationalities can get visas on arrival, however some need to apply in advance. You can check your visa regulations here.
Main Airport(s): Kilimanjaro International Airport (Arusha/Moshi), Julius Nyerere International Airport (Dar es Salaam), and Abeid Amani Karume International Airport (Zanzibar).
When To Go: The best time for wildlife viewing is during the dry season between June and October. The short rains come in November and December and the long rains come in March to May. However, if you want to see the wildebeest migration you will want to avoid August to October as the migration moves into Kenya during this time. The wildebeest calving takes place during January and February. Whale shark season on Mafia Island is usually March to November.
Festivals: Zanzibar hosts 3 major festivals a year – Sauti za Busara (February), the Zanzibar International Film Festival, (July), and the Zanzibar Beach and Watersports Festival (September).
Malaria: Malaria is a risk in parts of Tanzania so I would advise that you see a doctor before visiting to ensure you are protected. You can find more information here.
Yellow Fever: You can see whether you need a Yellow Fever vaccination certificate here.
Internet & Mobile: The two main networks in Tanzania are Airtel and Vodacom. In Zanzibar, Zantel is usually the best network.
Water: It is not advised to drink the tap water in Tanzania, so I would suggest buying bottled water or using a filtered water bottle.
Safety: Tanzania is generally a safe country to visit however petty crime is common and there have been some reports of robberies and muggings in Dar es Salaam and Stone Town especially, so you need to keep your wits about you. I would advise you to take taxis after dark and if you do need to walk at night, keep to busy streets and preferably walk in a group. Unfortunately, being gay is an illegal offence in Tanzania, and in October 2018, the government announced an anti-gay crackdown and asked the public to report gay people. That includes foreigners, so be careful.
What to Pack: You can see my complete Africa Packing List here.
Plugs: In Tanzania, they mostly use Type G British 3-pin style plugs.
Read More About East Africa