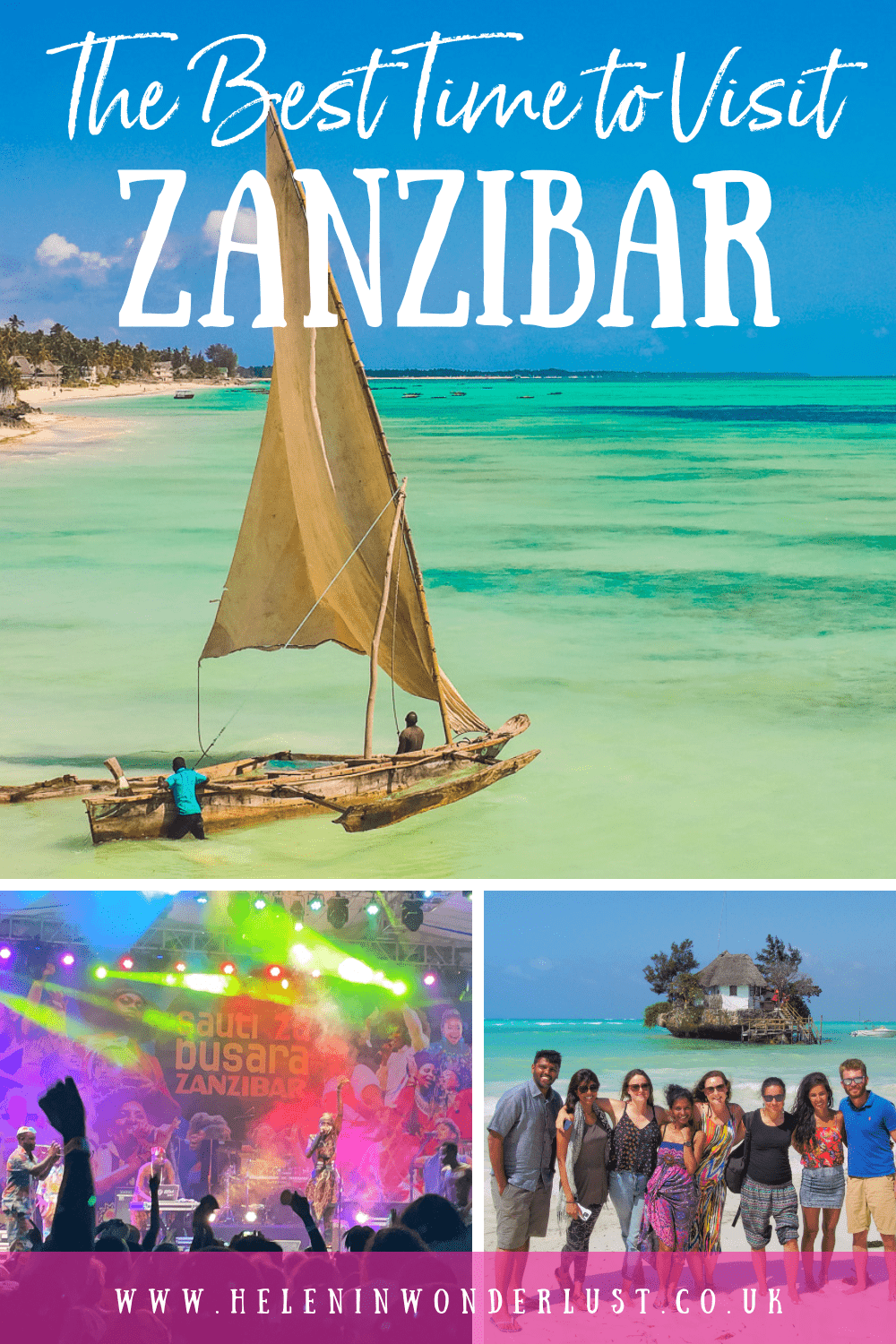 Last updated on May 17th, 2023 at 07:04 pm
When planning a trip to Zanzibar, one of the first and most important things you need to think about, is the best time to go.
Zanzibar is an all-year-round destination, but some times of year might be better than others, depending on the things you might want to do when you're there, such as kite surfing and scuba diving which are quite seasonal.
Or if you hate rain, then there are some months you will definitely want to avoid, although the rains aren't as bad as they are in places like Sri Lanka (trust me), but they can affect your trip.
So here's my guide on the best time to visit Zanzibar.
Please Note: Some of the links in this post are affiliate links, which will earn me a small commission at no extra cost to you. Affiliate sales help with the running costs of this site, so thank you for your support!
---
The Best Time to Visit Zanzibar, Tanzania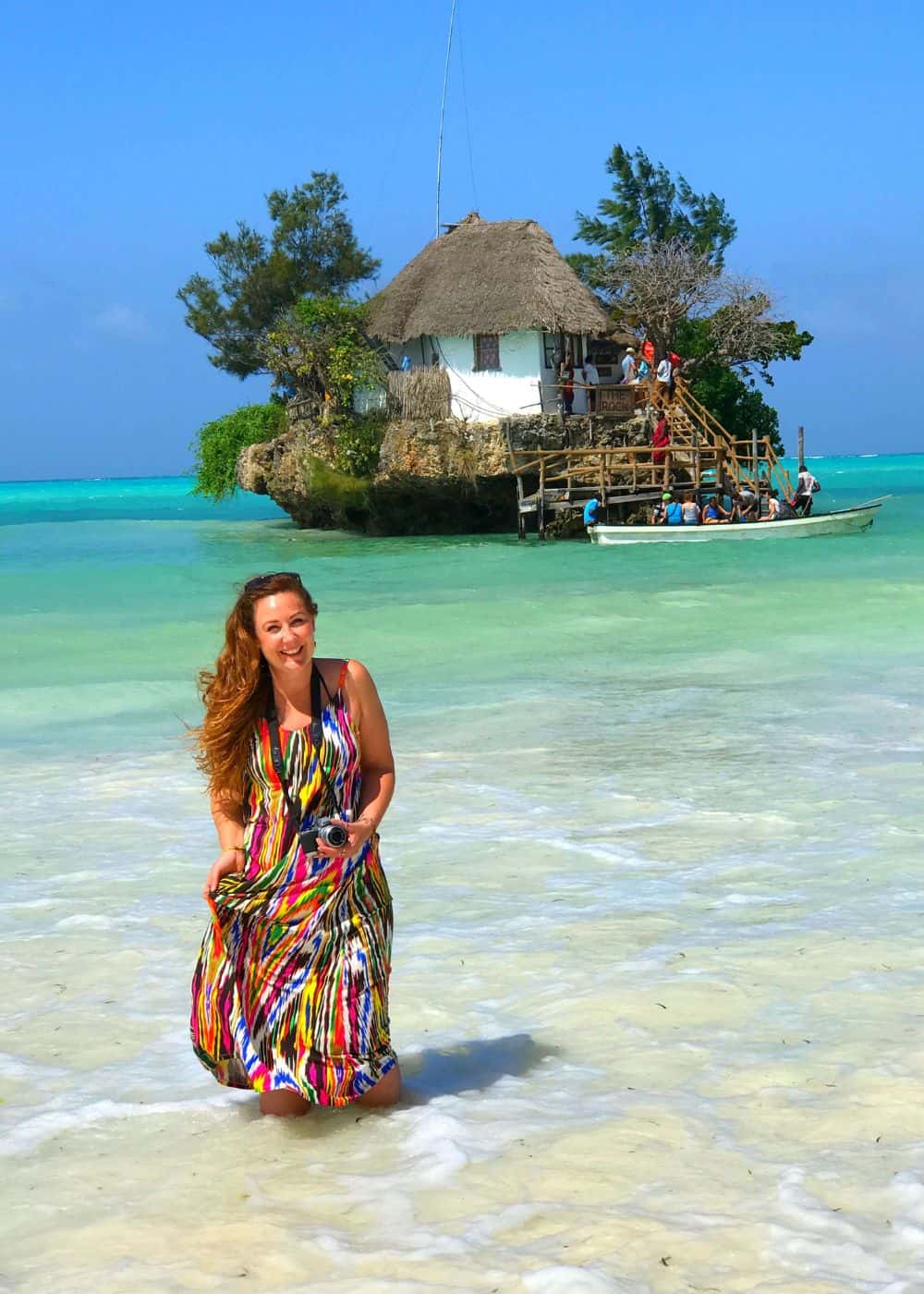 Weather in Zanzibar – By Month

June to October is generally the best time to visit Zanzibar when it's cooler (but still nice and hot) and dry with hardly any rain. June – August tend to be the cooler months and the temperature starts heating up in September through October.
January and February are also good, when it's hot and dry (but a little hotter and quite a bit more humid).
March to May sees the long rains, with the majority of the rainfall in coming in April. During this time, it's pretty hot, humid, and you can expect some big downpours. But, you will often get some epic cloud formations!
November and December have short rains. The short rains aren't so bad and don't last very long, so there will be sun, but it does get very humid and you need to be prepared to spend some time sheltering indoors.
I remember visiting The Rock Restaurant for the first time in November 2014. It was very hot, grey, and rainy. Plus the tide was out.
I was so disappointed as it didn't look anything like the pictures, but it wasn't like that every day though, we were just unlucky with the day and the tide times! And it did clear up later in the day!
You can see the difference in the pictures. The picture above was taken in August 2017 at high tide. The picture below was taken in November 2014 at low tide.
On the plus side, you can often get good deals on hotels as it's the low season (except around Christmas when prices go back up) and it's not always rainy! We had some super sunny days too.
But of course, it is a tropical island so it can rain any time of year.
If you're also planning to visit Kenya or mainland Tanzania for safari or to climb Kilimanjaro, you might want read of this guide to help you decide when and where you want to go.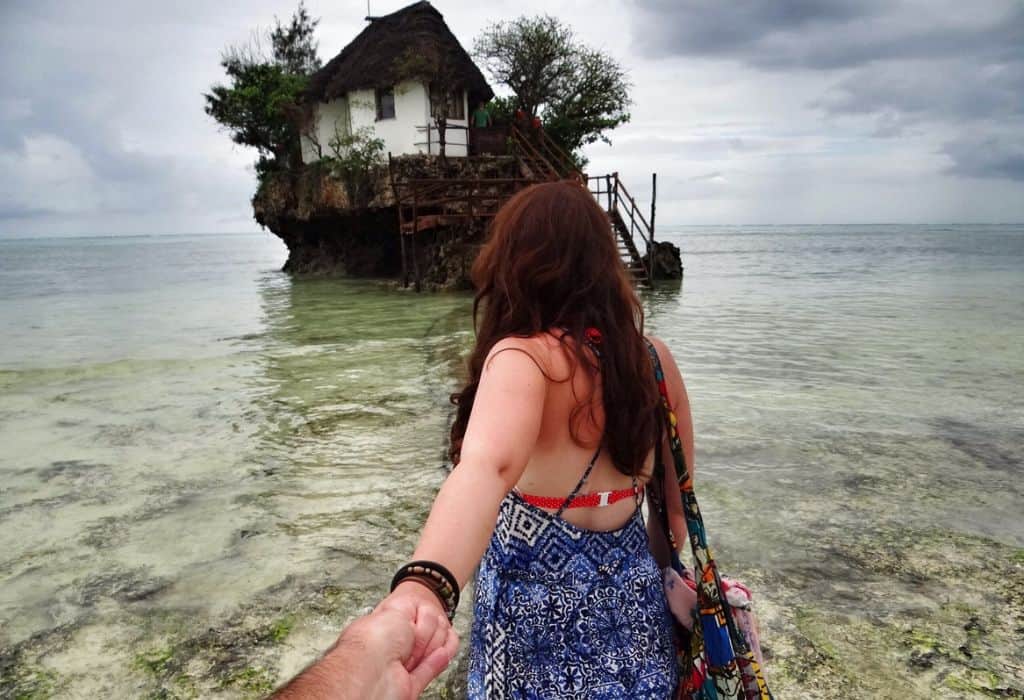 Ramadan
During Ramadan quite a few of the restaurants in Stone Town shut down during daylight hours and some close altogether, but you will be able to find food in the restaurants that don't close.
Most of the beach resorts will operate as normal, however, you must observe Ramadan etiquette everywhere else. You shouldn't drink, eat or smoke on the streets and ladies should keep covered (read my post on what to wear in Zanzibar).
Don't forget to greet people with 'Ramadan Kareem' ('blessed Ramadan') or 'Ramadan Mubarak' ('may Ramadan be generous to you') – they will really appreciate it!
Eid
If you do go for Ramadan, consider staying on for Siku Kuu (Eid al-Fitr), a 4-day celebration, an exciting time to be in Zanzibar, when everyone convenes at Forodhani Gardens, dressed in their finest and in holiday mode, spending time with friends and family.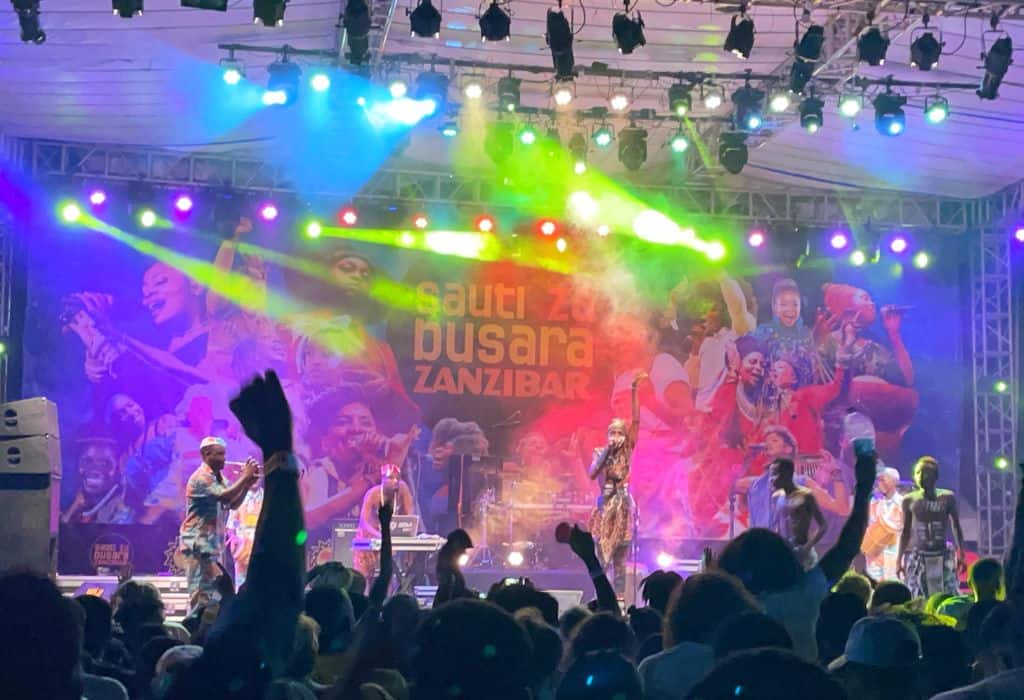 Festivals
If festivals are your thing, the Sauti za Busara (Sounds of Wisdom) takes place every February. I've been a couple of times and it was fantastic – especially (but very hot and sweaty).
In previous years they've held a Zanzibar International Fim Festival in July and the Zanzibar Watersports Festival in September – but as of 2023, it doesn't look like either are running this year.
Kitesurfing
There are loads of great things to do in Zanzibar and kite surfing is one of them.
For kite surfing, the best time to visit Zanzibar is January, February, June, July, and August as they are the months when the famous trade winds blow, making the conditions just right.
Between June to September, the Kusi winds blow from the south and between December to March, the Kaskazi winds blow from the north.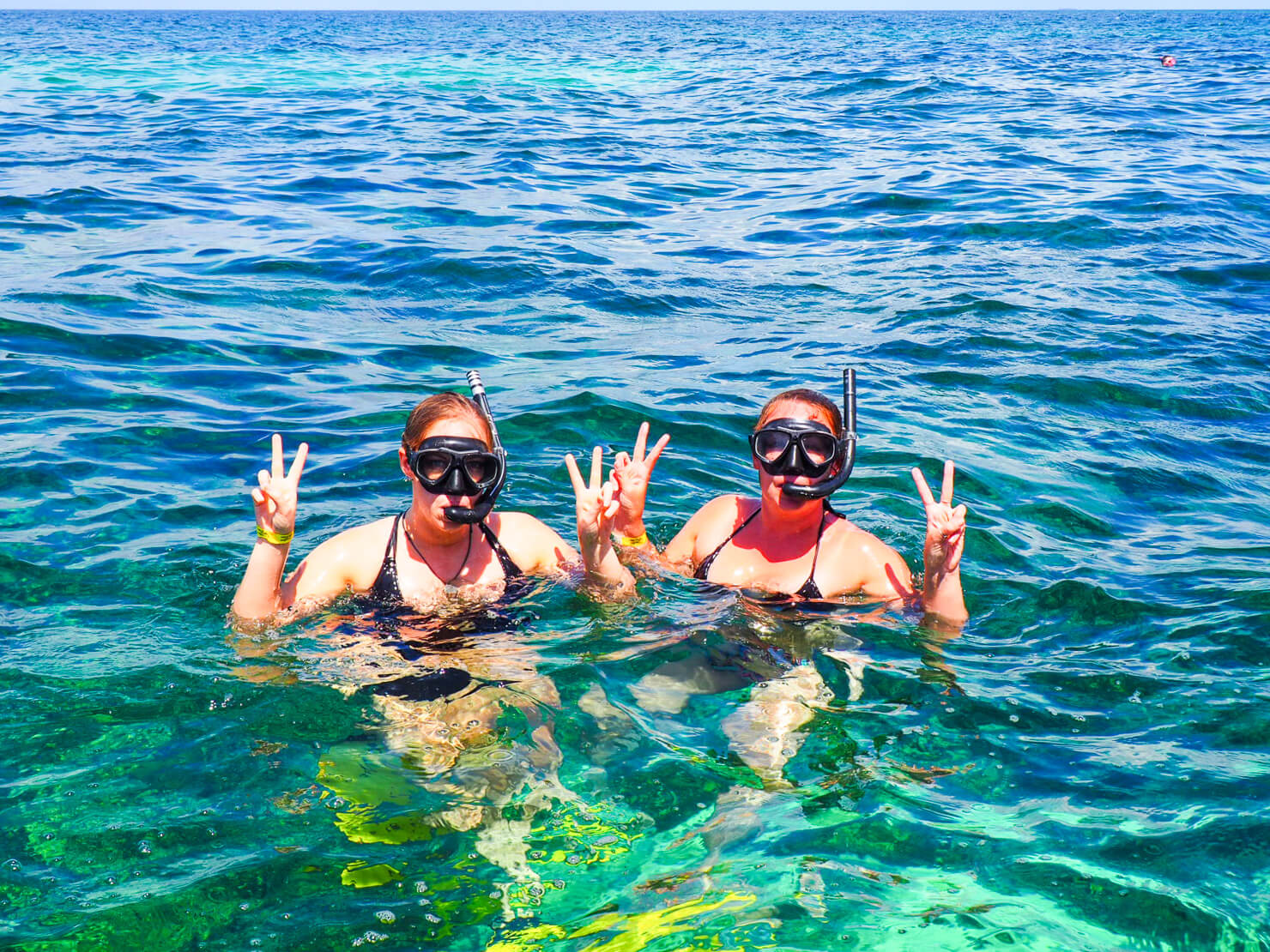 Scuba Diving
You can go scuba diving in Zanzibar all year round, but the best times for visibility, especially in the north of the island, is between March to May when the winds stop and the sea becomes calm. Visibility can be up to 30 metres.
Again, October and November are pretty good too, after the Kusi winds stop and before the Kaskazi winds start.
The worst time for diving is December to February and June to September when the sea becomes quite choppy due to the winds.
Recommended dive companies include Spanish Dancers (based in Nungwi), Buccaneer Diving (Paje, Dongwe and Jambiani) and One Ocean (based in Matemwe, Stone Town and Kiwengwa).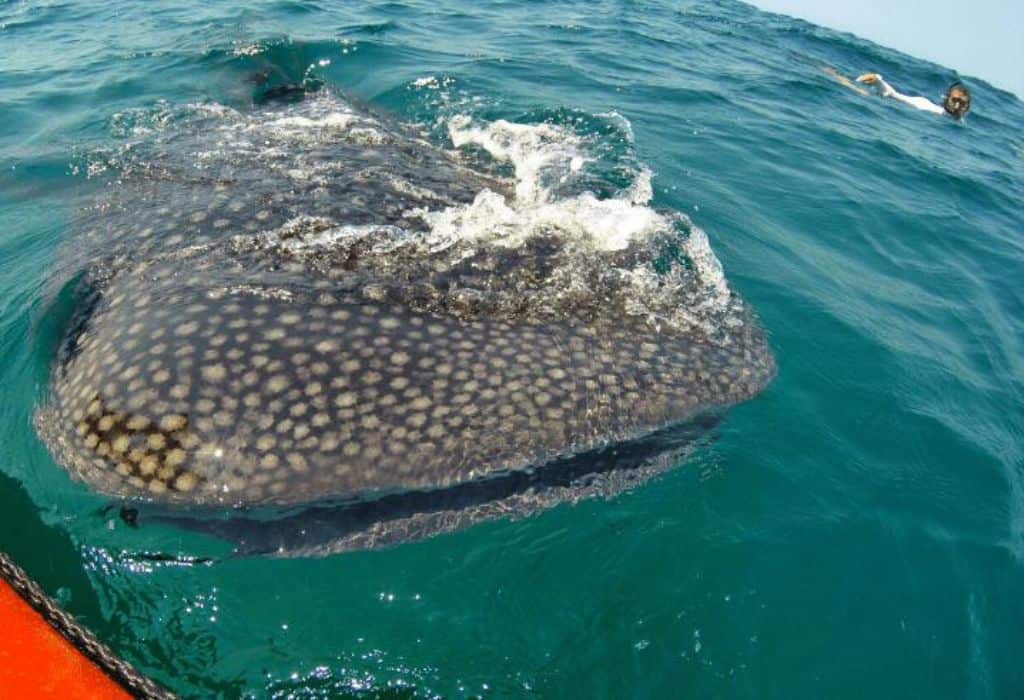 Whale Sharks
The best time to visit Zanzibar to whale sharks is from October to February, with November and December being the best months. The best place to see whale sharks is off the coast of Mafia Island!
Hope this helps you decide the best time to visit Zanzibar, for you, as it will be different for everyone!
---
Pin This Post For Later