Last updated on November 12th, 2021 at 01:37 pm
It was the trip of a lifetime. 17 days of pure awesomeness starting in San Diego and ending in Las Vegas.
You've probably already seen my itinerary posts on this trip before, where I tell you guys exactly what we did and also the things I wished I'd done!. Part 1 is the San Diego, Los Angles and Pacific Coast Highway section, Part 2 talks about San Francisco, and Part 3 is all about Yosemite and Vegas.
But the one thing I didn't talk about, which is something I get asked about all the time, is "how much should I budget for a trip like this?"
So, due to popular demand, here it is, my US (California & Las Vegas) Road Trip Budget! Please note, there were five of us, so we were able to split things like the car hire and accommodation so below, you'll just see my share!
Pre-Trip Costs – £671
Flights: £639
These will vary depending on where you're coming from, but I'll include them anyways! We flew from Manchester in the UK to San Diego and then back to UK from Las Vegas with American Airlines. The flights included a stopover in Philadelphia both ways.
Travel Insurance: £23
I just got quite basic, single cover as I knew I wasn't doing anything too crazy on this trip. I found my insurance through Gocompare.com, but check as you might be covered by your bank account!
Visas: £9
As a UK citizen, I have to get a visa to enter the US, which as of August 2015, is $14 (approx £9). You can get this via the official ESTA website. These are valid for 2 years (but check in case this changes)!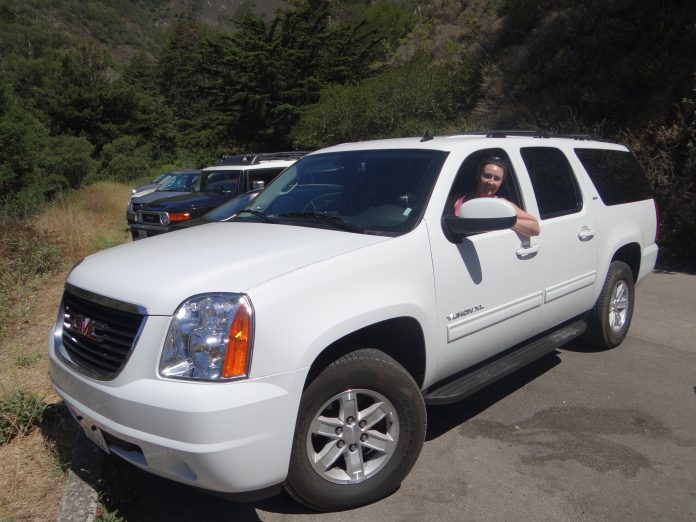 Getting Around – £180
Car Hire: £100
We hired a 7-seater, Yukon GMC from US Car Hire. We had one car from San Diego to San Francisco, and then we swapped over to a different car (same make) in San Francisco and then dropped that one off in Las Vegas.
We did this because we didn't need a car for the first couple of days in San Diego or in San Francisco or in Las Vegas. So we really only had the car for 7 days in total which cost around £500, but we split this between 5 and we were all over 25 and had 3 people driving.
We had booked a different car, but we managed to upgrade on the day (for round an extra $20 each), and they even threw in the use of a sat nav. If you don't ask, you don't get!
Fuel: £40
We travelled around 1280 miles, San Diego "" LA "" Pacific Coast High Highway "" San Francisco "" Yosemite "" Las Vegas.
Our car one quite big (so not that economical) and the total cost for fuel was around £200, so my share was £40.
Fill up in the cities, rather than on the highways. The most expensive place to fill up was PCH, where the petrol stations are few and far between.
Other Transport: £40
We did a lot of walking on this trip, but we did take a few taxis around in San Diego, San Francisco and Las Vegas and we also got the MTS tram in San Diego. Then you pay have to pay for parking in a couple of places. You probably won't spend that much, but I think I spent around £40.
Accommodation – £680
We had a mix of apartments, hotels and even a static tent! The costs below are just my share! I loved everywhere we stayed, apart from the San Diego and San Francisco apartments, they were both in good locations, but not that great! At the bottom in the planning section you'll see my recommendations of where to stay instead!
San Diego: Little Italy Apartment (sleeps 6)  – £69 (3 nights)
Los Angeles: Venice Beach Apartment (sleeps 6) = £70 (2 nights)
Cambria: Creekside Inn (double room) = £34 (1 night)
San Francisco: Lower Haight Apartment (sleeps 6) = £153 (4 nights)
Yosemite National Park: Housekeeping Camp (tent sleeps 5) = £27 (2 nights)
Las Vegas: The Mirage (double room) = £327 (4 nights)
Activities – £262
There are so many things to do on this trip, California and Las Vegas have everything – surfing, sky diving, helicopter rides, zip lining, you name it, you can do it! But there's also loads of free stuff to do, so you don't have to spend loads of money!
So, I'd say to probably add on a few hundred from what I spent, as there's bound to be something amazing that you'll come across! I'd definitely do more activities if I went back again. My 3 friends flew to the Grand Canyon for the day whilst we were in Vegas, which usually costs a couple of hundred bucks!
San Diego
If I could live in any of the places we travelled to, I think it would be San Diego. Such a lovely place for a family!
USS Midway $20
Coronado Ferry $10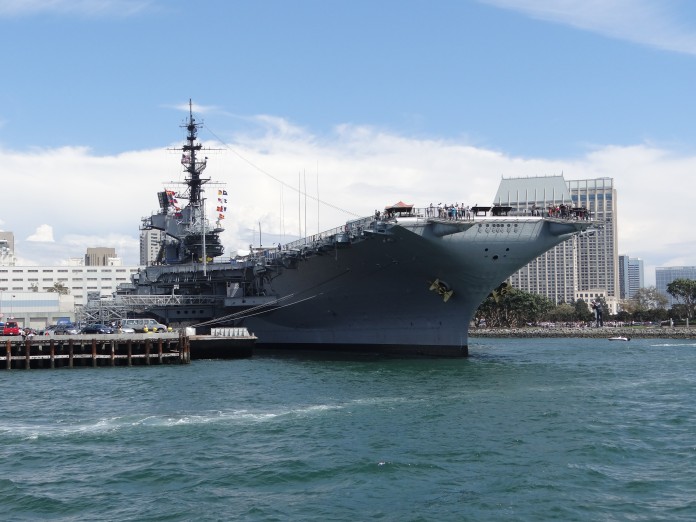 Los Angeles
Los Angeles was definitely one of my favourite places on this trip! I wished we'd spent a bit more time there!
Tour of the Stars Homes $47 + $10 tip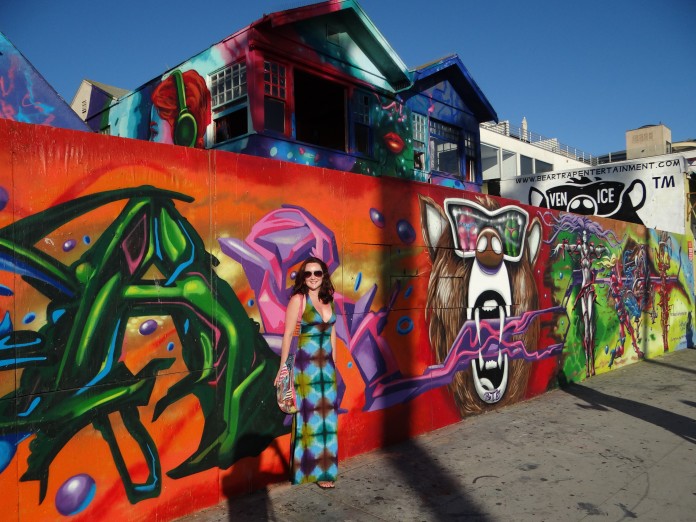 Pacific Coast Highway (PCH)
Known as one of the most beautiful drives in the world, the Pacific Coast Highway (aka Route 1) starts from Los Angeles and ends up in San Francisco.
On this route you'll go through Santa Barbara, San Luis Obispo, Cambria, Monterey and Carmel, San Simeon and experience the beautiful coast of Big Sur.
Julia Pfeiffer Burns State Park $10
17-Mile Drive in Carmel $10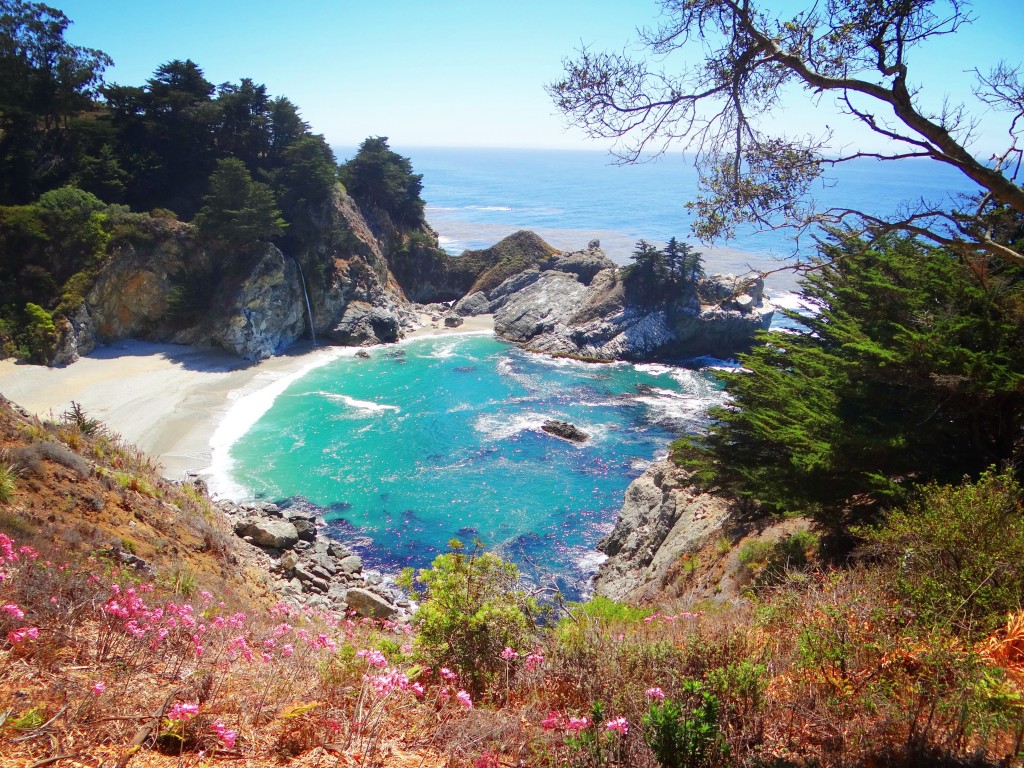 San Francisco
Actually, San Francsico is another place I'd love to live. Such a cool city with so much great stuff to do! I could have stayed here for weeks!
Bike Hire (including ferry back from Sausalito) $30 per day
Alcatraz Tour $30
Sightseeing Bus (1 day) $40
Cable Car $6
Golden Gate Park Surrey $35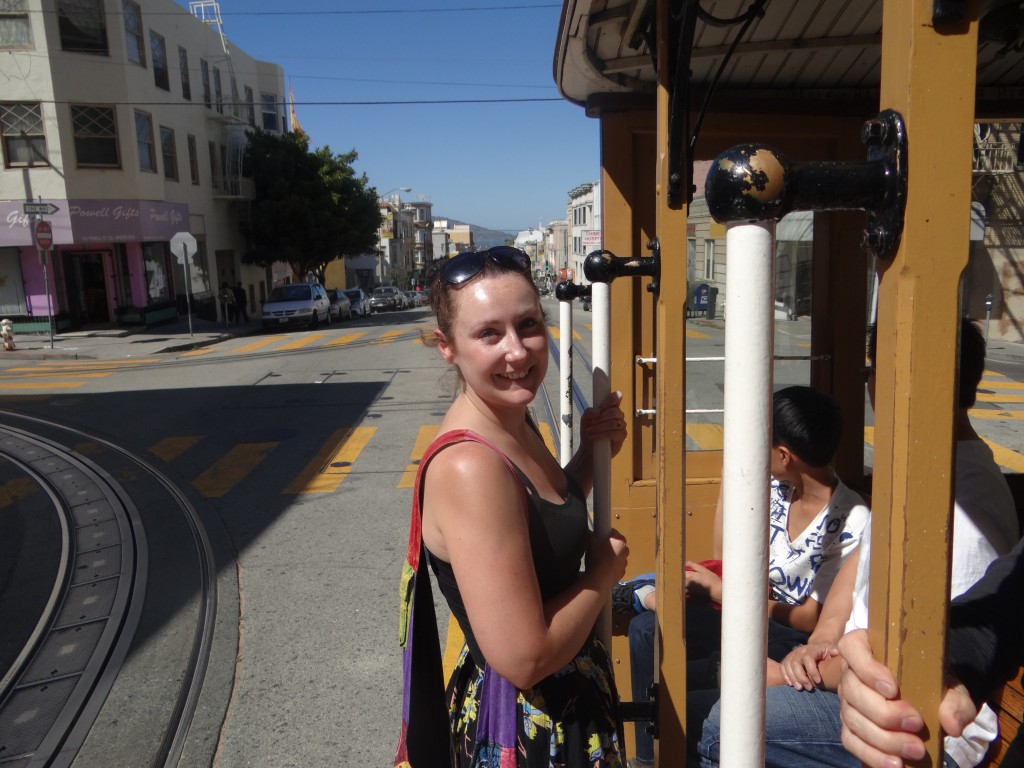 Yosemite
After all that time in the cities, beautiful Yosemite is one of those places that just makes you feel relaxed and where all your cares just fade away!
Yosemite Entry $6 ($30 per car for 7 days)
Bike Hire $32 per day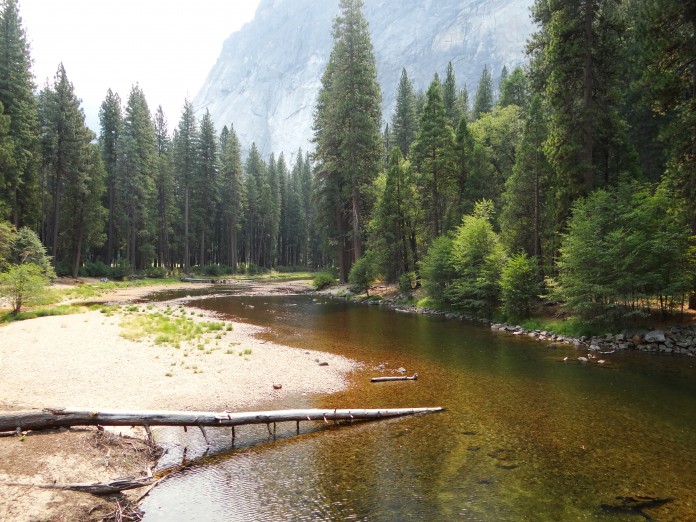 Las Vegas
I didn't expect to like Las Vegas, and I didn't like it. I loved it!
Gambling $10 (high roller me, obvs)
Stratosphere $20 (I didn't go on the rides)
Mystère by Cirque du Soleil $90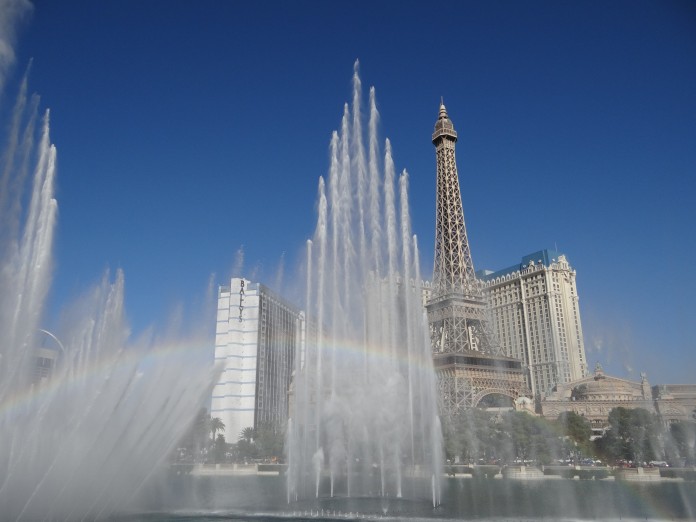 Food & Drink – £600
The food on this trip is incredible. You'll go back about a stone heavier… but that's ok! Diet Schmiet!
Breakfasts: £50
We pretty much ate cereal or yoghurt in the apartment for most of our breakfasts, so it was super cheap, but we did have the odd few out at plcaes like Denny's or Cambria Cafe.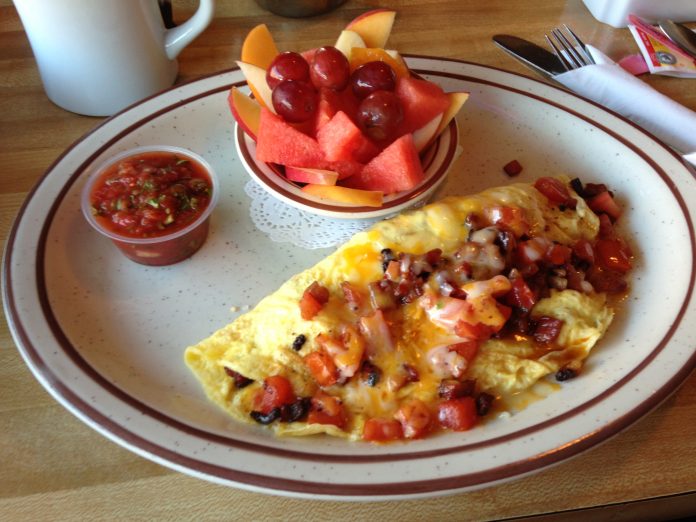 Lunch: £80
Lunch was usually an on-the-go affair – fish and chips on Santa Barbara pier, sourdough and clam chowder or In-N-Out Burger in San Francisco, Panda Express in Los Angeles or a Chilli Dog in San Diego  – stuff like that. Cheap and cheerful! Maybe not as healthy as it could have been.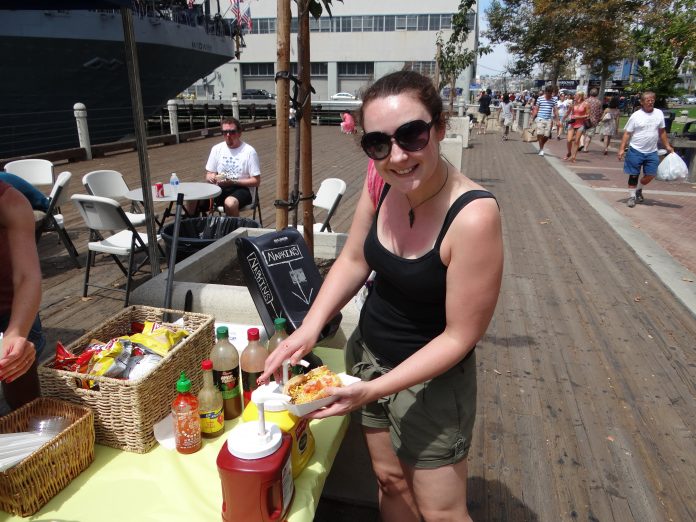 Dinner: £220
We ate out quite a lot, mostly in mid-priced restaurants, nothing too fancy. But some nights we just got something simple like a slice of pizza and saved lots of money.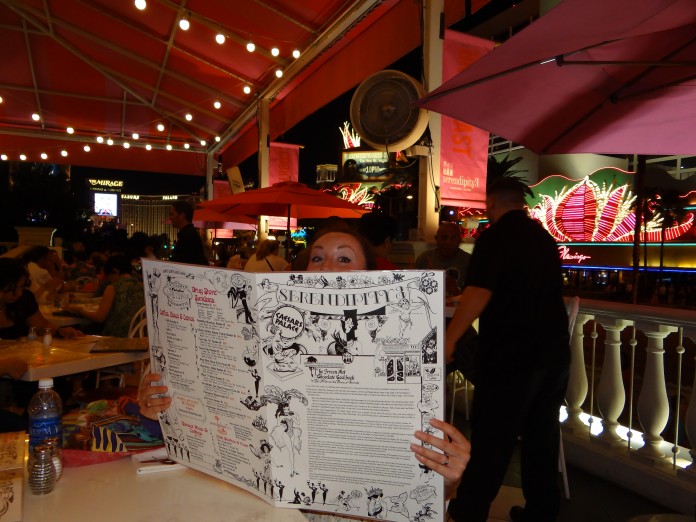 In my itinerary posts, I've written about all the places we ate if you want to take a look!
Drinks: £250
We didn't drink every night, but we did have at least one big night out in San Diego, San Francisco and Vegas – when we didn't have to drive the next day!
Probably the biggest night out was in Las Vegas (of course), but even that wasn't too expensive.
When I think of Vegas, I think of big club nights with private areas and people ordering crazily expensive bottles of champagne or Smirnoff vodka that would cost a tenner in the supermarket but costs $300 in a club (seriously???). You could spend literally thousands of dollars on a night out, and people do. But, you don't have to! In fact I probably spent less than IÂ would on a night out at home.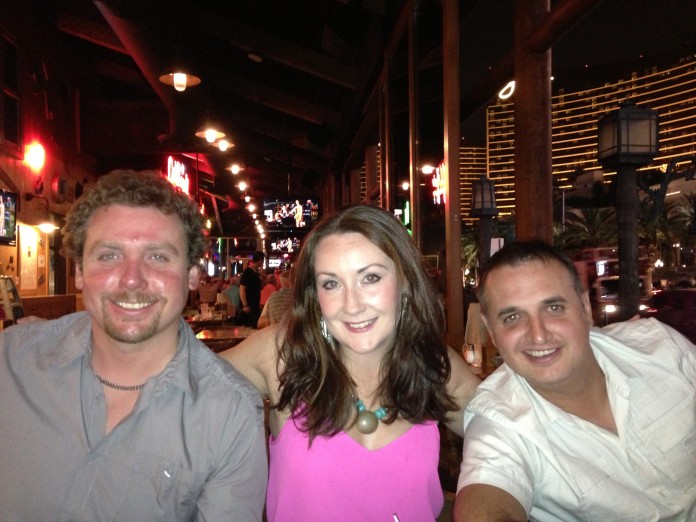 We started off with a drink in one of our hotel bars, then headed to the slots, took position, played a few dollars as the waitresses brought us 'free' drinks. I probably got around $20 worth of drinks for  couple of dollars. Bargain!
Then we had some wine with dinner and then we were touted into a club in one of the hotels. Four of us paid a $20 cover charge, one got in free and us girls got unlimited drinks until midnight, which meant we didn't spend a penny inside. The club was a bit crap, so we got our money's worth and headed off into the night, finishing off with some dancing at Rhumbar (and in the casino) in The Mirage!
If you want to go to a pool party, or to one of the big clubs (that isn't in your own hotel), you'll need to budget more! Really depends how much you want to party in Vegas!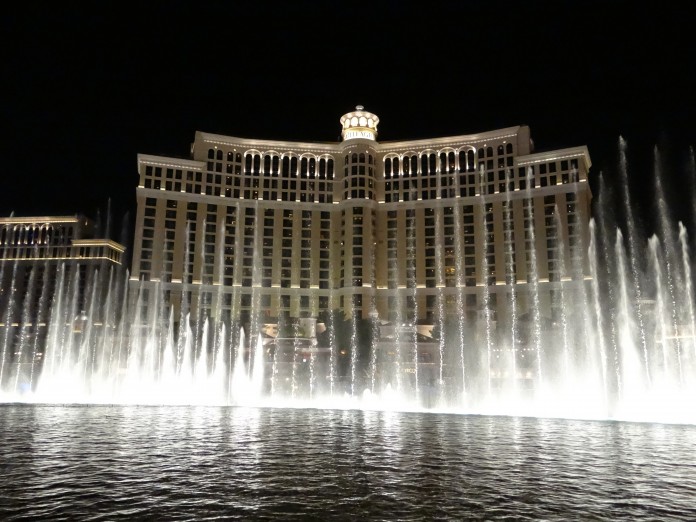 Total = £2,393 ($3,684)
* Prices approx as of August 2015.
READ NEXT:Â
---
Plan Your Trip to California
Our route:Â San Diego – Los Angeles – Pacific Coast Highway – San Francisco – Yosemite National Park – Las Vegas.
Getting there: I always search for my flights on Skyscanner. We flew into San Diego and out of Las Vegas.
Car hire: We hired our car via US Car Hire. As there were 5 us us, we had a 7-seater Ford Yukon, which fitted us and our luggage comfortably (don't forget your luggage). We picked the car up as we left San Diego. Dropped it off when we reached San Francisco. Picked up another when we left San Fran and dropped it off when we arrived in Las Vegas.
Visa waiver programme: Most nationalities need to apply for the visa waiver programme called ESTA – don't forget to apply before you go, as they won't let you in otherwise. Once approved, it lasts for 2 years. Just ensure that you are covered for your entire stay.
Travel insurance: Travel insurance is super important anyway, but especially in the US where medical bills are outrageously expensive. I usually get my travel insurance from this link.
Guide books: I love Lonely Planet guide books and usually always travel with one wherever I go. Try the " target="_blank" rel="noopener noreferrer">Lonely Planet California and the " target="_blank" rel="noopener noreferrer">Lonely Planet Pocket Las Vegas.
Have an amazing trip to California!
---
Please Note: Some of the links in this post are affiliate links, which will earn me a small commission at no extra cost to you. I only recommend products/services I really love. Affiliate sales help with the running costs of this site, so thank you for your support!