You know you are truly alive when you're living among lions."

KAREN BLIXEN
Kenya is an incredible and diverse country that really has it all – great safaris, excellent beaches, mountains, traditional culture, and modern cities. It's the perfect introduction to African travel.
To help you plan your dream trip to Kenya, I've created this helpful Kenya Travel Guide, with lots of info and resources, useful links, and all of my Kenya blog posts!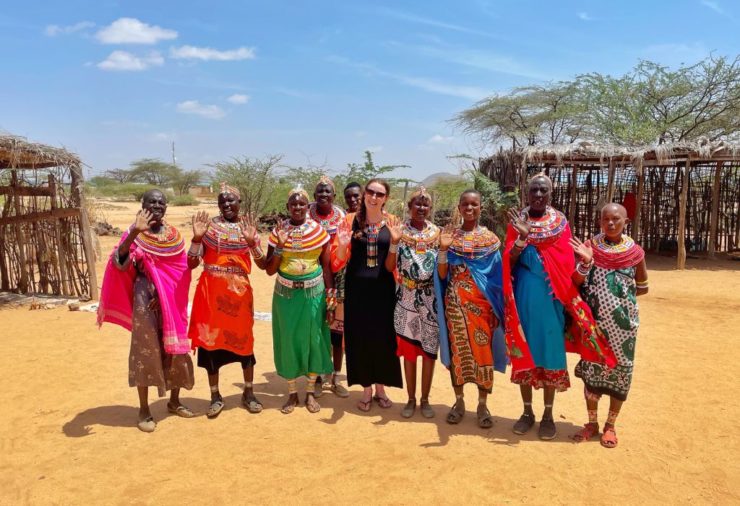 Things To Know About Kenya
Currency: Kenyan Shilling (KES)
Languages: Swahili and English are the official languages of Kenya. Swahili is spoken by most people and English is widely spoken and understood. There are a number of other languages spoken throughout the country including Kikuyu and Maa (Maasai). See my list of the most useful Swahili words and phrases here.
Visa: A 90-day Single Entry Visa is $50 with a $1 admin fee. Visas must be bought in advance online from the Kenya e-Visa website. You can check your visa regulations here.
Main Airport(s): Jomo Kenyatta International Airport (Nairobi) and Moi International Airport (Mombasa).
When To Go: The best time for wildlife viewing is during the dry season between June and October. The short rains come in November and December and the long rains come in March to May. If you want to see the wildebeest migration, the best time is between July and October when the herds are usually in the Masai Mara.
Festivals: Lamu Yoga Festival, Kilifi New Year, Lake Turkana Cultural Festival.
Malaria: Malaria is a risk in many parts of Kenya so I would advise that you see a doctor before visiting to ensure you are protected. You can find more information here.
Yellow Fever: You can see whether you need a Yellow Fever vaccination certificate here.
Internet & Mobile: The two main networks in Kenya are Airtel and Safaricom.
Water: It is not advised to drink the tap water in Kenya, so I would suggest buying bottled water or using a filtered water bottle.
Safety: Kenya is a relatively safe country, however you need to keep your wits about you in larger towns and cities (especially in Nairobi and Mombasa) and as petty crimes are common. The road between Malindi and Lamu is notoriously dangerous and it is advised to fly. I would advise you to take taxis after dark and if you do need to walk at night, keep to busy streets and preferably walk in a group.
What to Pack: You can see my complete Africa Packing List here.
Plugs: In Kenya, they use Type G, British 3-pin style plugs.
Read More About East Africa