Last updated on August 17th, 2021 at 04:45 pm
UPDATE: Since this first Kenya tour in 2016, we've expanded and now run tours in Kenya, Tanzania, Malawi, Zambia, Botswana, Uganda, Rwanda, the DRC, Namibia, South Africa, Eswatini, Mozambique, Sierra Leone, Benin & Togo.
If you'd like more info, head over to the Rock My Adventure website to see the latest trips available!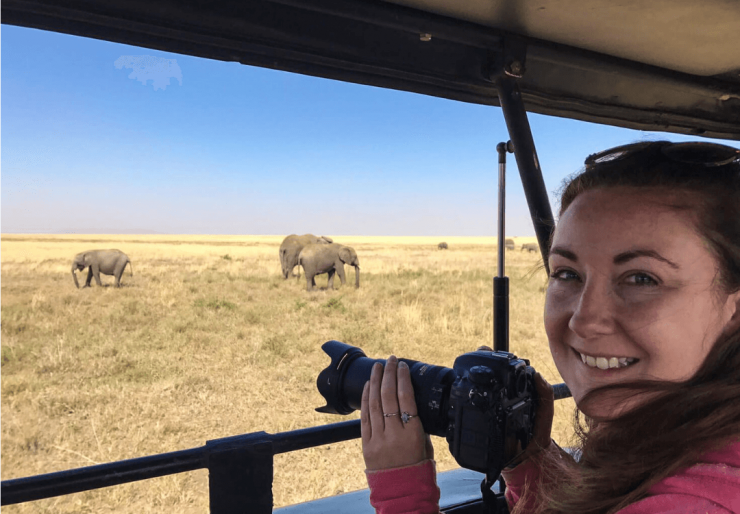 Come to Kenya With Me in August 2016!
Looking for an awesome African adventure tour? Want to go somewhere amazing but don't want to go alone? Or maybe you're a couple of friends who want to meet like-minded people to travel with? Then read on…
I receive emails every single day from readers who would like to travel around Africa independently like I have but are apprehensive to go solo or have no idea where to start. That was me 7 years ago too! So I came up with an idea…
I'm going to be running my first Helen in Wonderlust Tour in Kenya this August/September and you're invited!
This won't be a typical 'tour'. In fact, it's not a tour at all. It will be a laid-back, adventurous, and fun backpacking trip, that is like an independent, solo adventure, with a group of friends built in.
The pace will be relaxed and there will be plenty of time to chill, but I also have tons of fun activities planned.
We'll be using local transport, eating some of the best food in Kenya, and meeting local people!
For this reason, I'll be keeping the numbers small, so you can have a truly authentic experience. We'll also be staying in the heart of the action so you'll get the chance to do your own thing and immerse yourself in the Kenyan culture.
So what's this trip all about?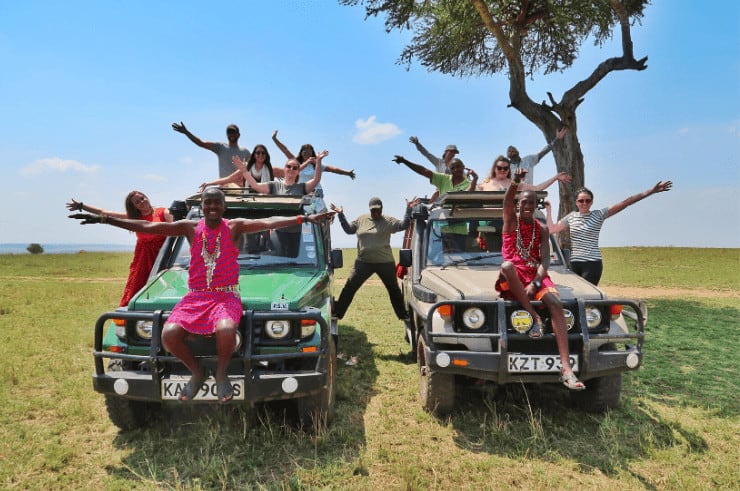 The 'This is Kenya' Tour Itinerary
Join me for an adventure in Kenya starting on 30th August 2016!
We'll spend 2 weeks exploring this amazing country and getting to know the real Kenya. We'll explore the capital, Nairobi, go on a safari with a difference in the Masai Mara and unwind on the stunning Swahili coast.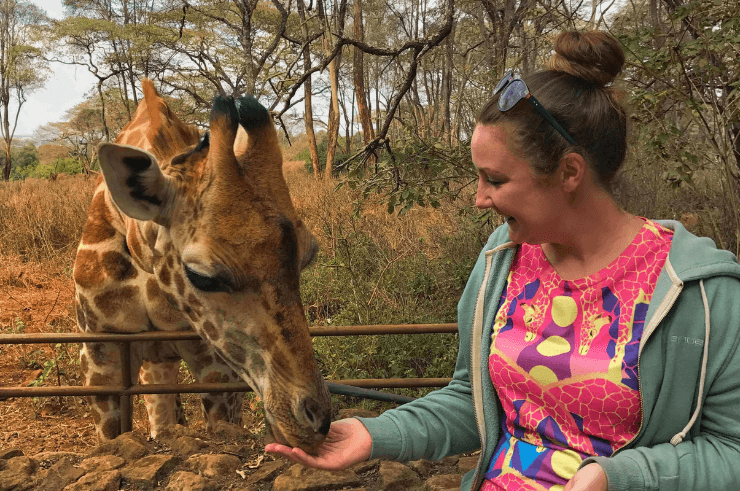 Day 1: Nairobi
Arrive in Nairobi and transfer to your accommodation for the night. Relax into the African way of life and get to know your fellow travellers over a welcome dinner at our campsite.
Day 2 – 4: The Masai Mara
We'll depart from Nairobi and head towards the world-famous Masai Mara for our safari. On the way, we'll take in the views of the magnificent Great Rift Valley and stop for lunch in the town of Narok, before heading to our lovely camp just a few kilometres outside the Masai Mara gate.
On day 3, after a hearty breakfast, we'll jump in our safari vehicle and spend a full day looking for the Big 5 and picnicking in the wild. That evening we'll enjoy a meal at a local restaurant in the nearby township of Sekenani.
We'll spend our last day in the Masai Mara with the Maasai tribe, going on a guided walk, visiting the local school, and having lunch in the village. They'll show us around their boma before taking us for sundowners the perfect way to end a day in Africa. Once the sun has set, we'll head back to our camp for a BBQ dinner and party!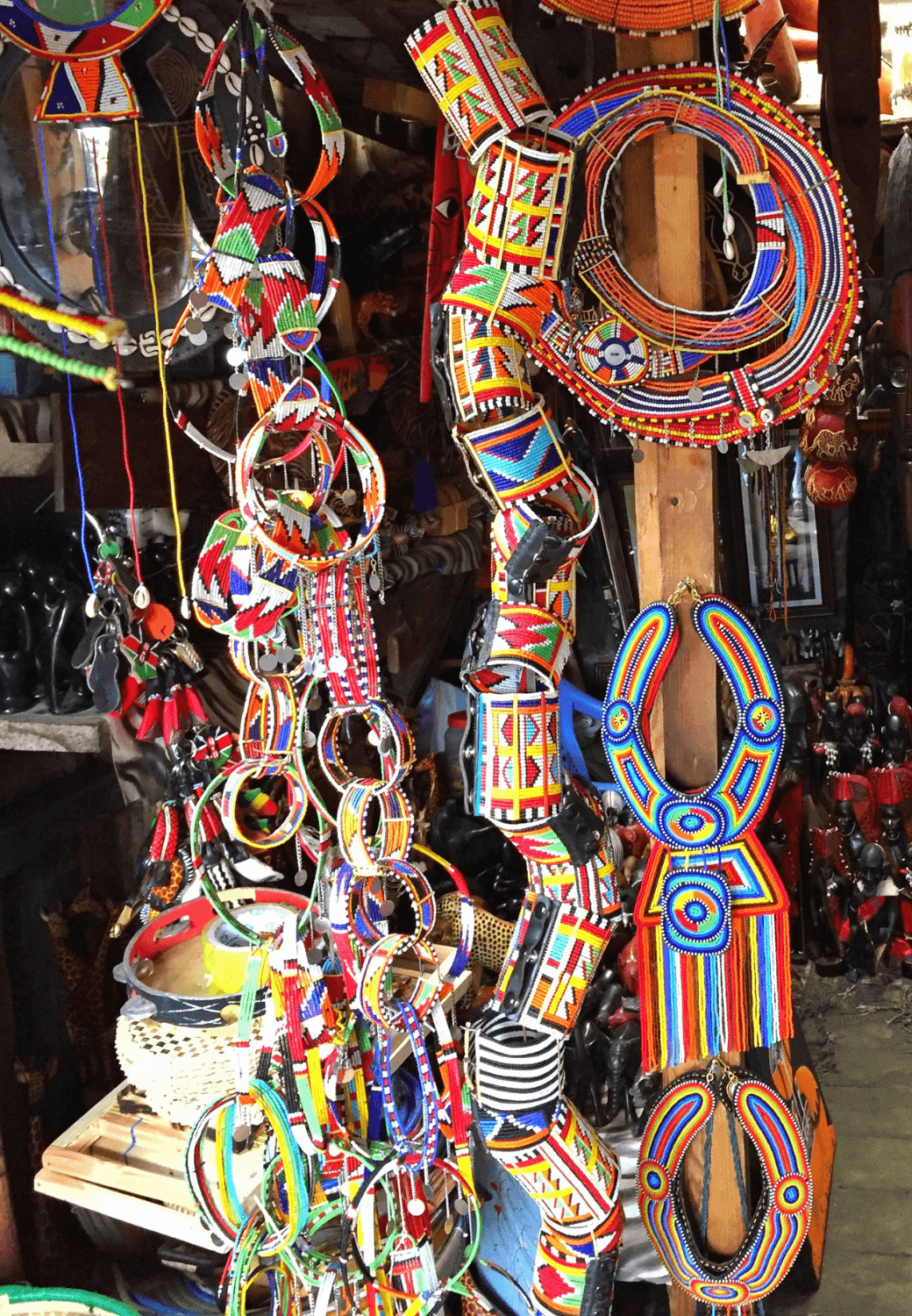 Day 5 – 6: Nairobi
In the morning there'll be some free time (in case anyone fancies a hot air balloon trip over the Masai Mara or a little lie-in after the party) before we transfer back to Nairobi.
Traffic dependent, there should be some free time for the rest of the day to try one of the many Nairobi activities, head to Java House for a coffee or cake, use the internet or have a snooze! Then in the evening, we'll go out to one of Nairobi's best restaurants.
The next morning we'll visit Kazuri Beads and the David Sheldrick Wildlife Trust to see the baby orphaned elephants they care for.
We'll then go for a local lunch and explore the city with a walking tour. In the evening, anyone who wants to can head out to Nairobi for dinner and drinks!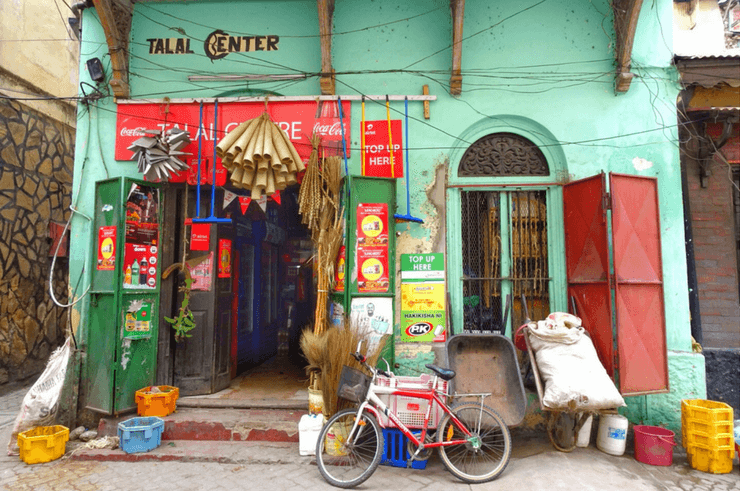 Day 7 – 8: Mombasa
We'll spend the day making our way towards Mombasa and in the evening head out to a nice restaurant and take it easy after a busy few days.
We'll head out in the morning to explore Africa's largest coastal city. We'll visit the old town where we can take a cup of Kenya's finest at Jahazi Coffee House and visit the spice market and Fort Jesus. In the evening we'll go out for a delicious dinner at a top Mombasa restaurant and afterwards, you can take in some of the famous Mombasa nightlife.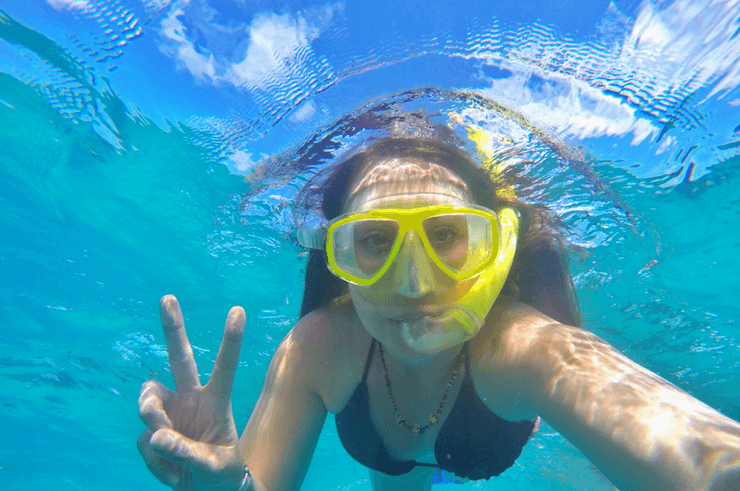 Day 9 – 11: Kilifi
On day 9, we'll and head straight up the coast to the laid-back town of Kilifi where we'll spend the next 3 nights.
Here we will enjoy a tour of a local village, sail on a traditional dhow and enjoy a beach bbq. On one of our evenings, we'll head up to Giriama Paradise for a village tour followed by dinner and drinks.
There will also be free time to try some of the watersports on offer, wander round town, sample the food at the local restaurants, or just lie in a hammock with a cold Tusker in hand – whatever you feel like! Kilifi also has some great bars, so if nightlife is your thing, you're all set. I'll see you down at the beach for sunrise if you're up early enough!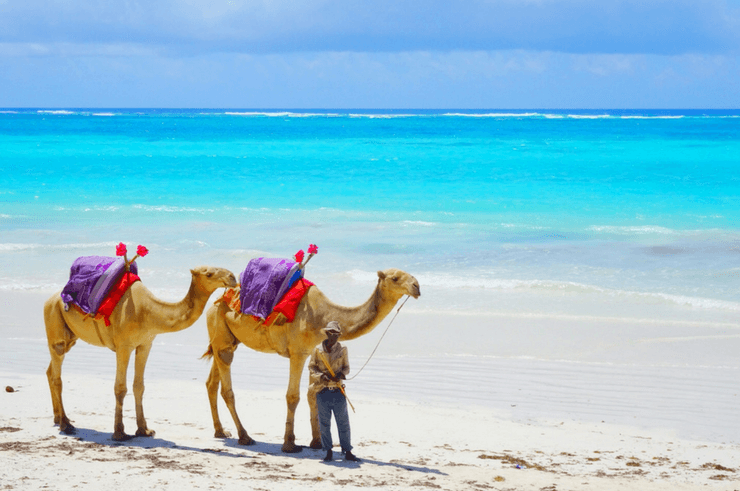 Day 12 – 14: Diani Beach
Our last stop is one of Kenya's most beautiful destinations, Diani Beach on the Indian Ocean – the perfect place to finish your African adventure.
We'll head here from Kilifi, passing back through Mombasa and taking the Likoni Ferry. Whilst we're here we will take a day trip to Wasini Island and Kisite Mpunguti Marine Park, but there will be plenty of time to do your own thing, relax, party "" whatever you like!
Diani Beach has something for everyone. You can lie in the sun, take a camel ride down the beach, shop for souvenirs in the local market, get some clothes made or if you're feeling active, try your hand at one of the many activities on offer, like kitesurfing or skydiving.
There are plenty of bars where you can dance the night away under the stars to reggae or the latest Swahili tunes. On our last night, we'll say goodbye over a farewell dinner.
Day 15: Mombasa
We'll transfer back to Mombasa so you can catch your flight home in the evening or maybe you'll continue your travels around Africa from there!
UPDATE: Since this first Kenya tour in 2016, we've expanded and now run tours in Kenya, Tanzania, Malawi, Zambia, Botswana, Uganda, Rwanda, the DRC, Namibia, South Africa, Eswatini, Mozambique, Sierra Leone, Benin & Togo.
If you'd like more info, head over to the Rock My Adventure website to see the latest trips available!
---
Join one of my Kenya group tours or buy my Backpacking Africa e-book!