There is no passion to be found playing small – in settling for a life that is less than the one you are capable of living."

NELSON MANDELA
The 'Rainbow Nation' of South Africa is one of the most incredible and diverse countries in the world! From the cool cities of Cape Town and Johannesburg to the beautiful beaches of the Wild Coast and the dramatic Drakensberg Mountains, to world-class safaris in Kruger and Addo – South Africa has something for everyone!
To help you plan your dream trip to South Africa, I've created this helpful South Africa Travel Guide, with lots of info and resources, useful links, and all of my South Africa blog posts!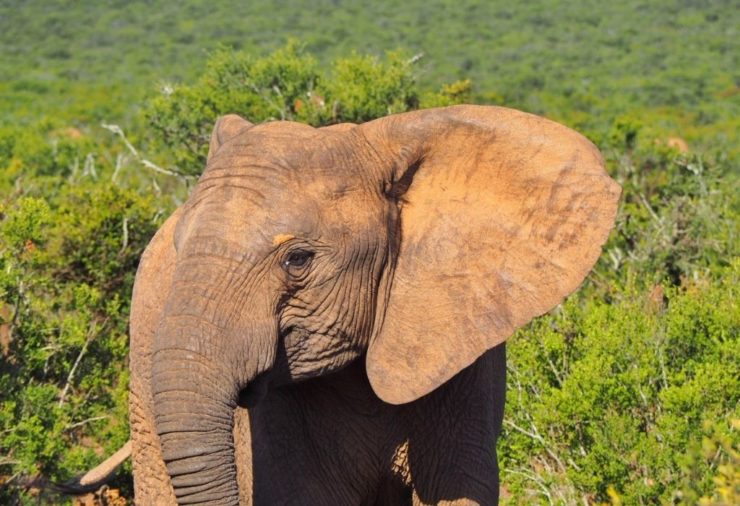 Things To Know About South Africa
Currency: South African Rand (ZAR)
Languages: South Africa has 11 official languages – Ndebele, Pedi, Sotho, Swati, Tsongo, Tswana, Venda, Xhosa, Zulu, Afrikaans & English. Engish is widely spoken, which makes things pretty easy for travellers.
Visa: Many nationalities can enter South Africa for 90 or 30 days without a visa (depending on your nationality). You can check your visa regulations here.
Main Airport(s): O.R.Tambo International Airport (Johannesburg) and Cape Town International Airport (Cape Town). There are also a few more international and lots of regional airports throughout the country.
When To Go: South Africa is a great year-round destination. However, the best time for wildlife viewing in Kruger is April to October. Cape Town is the opposite and the best time to visit is between September and April, with the driest, sunniest months being January – March.
What to Pack: You can see my complete Africa Packing List here.
Malaria: Malaria is a low risk in most of South Africa, however, there is a risk in the Northeastern part of South Africa, around Kruger National Park. I would advise that you see a doctor before visiting to ensure you are protected. You can find more information here.
Yellow Fever: You can see whether you need a Yellow Fever certificate here.
Internet & Mobile: The four main networks in South Africa are MTN, Vodacom, Cell C and 8ta. MTC and TN Mobile.
Water: Tap water in South Africa is generally safe to drink, however, when travelling, I would suggest buying bottled water or using a filtered water bottle.
Safety: South Africa is probably the most modern country in Africa, however, it's one of the more dangerous, with a high crime rate. You need to be extremely vigilant, especially in the cities and at night.
Plugs: In South Africa, they use Type M, South African 3-pin style plugs.
South Africa Travel Guides
Read More About Southern Africa