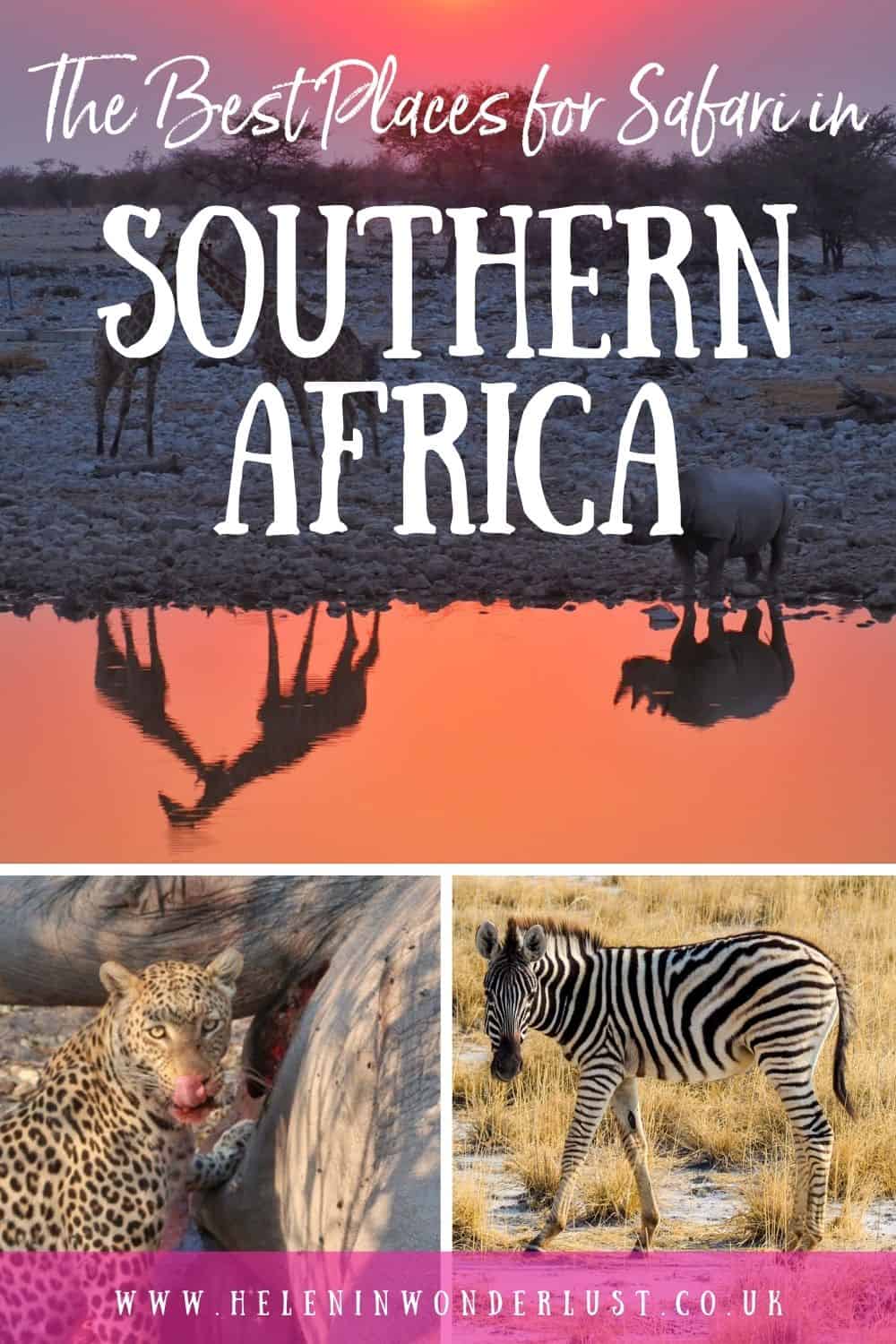 When looking for the best safaris in Southern Africa, you will be spoilt for choice as there are so many amazing national parks and reserves to choose from.
Each has its own special characteristics and unique eco-system. As well as this, every safari is different, from the landscapes to the animals you see each day – you may see a lion one day and the next they're nowhere to be found. It's always a surprise.
There is no better place for a safari than in Southern (and East) Africa and there are options for all budgets from self-drive & camping, to luxury safari lodges and romantic, champagne, hot-air balloon rides. You do not have to spend thousands of dollars to go on safari.
As I travel more through Africa, I will add to the list. But for now here are my choices for the best safaris in Southern Africa and why I think you'll love them!
Other Africa posts you might enjoy…
Please Note: Some of the links in this post are affiliate links, which will earn me a small commission at no extra cost to you. Affiliate sales help with the running costs of this site, so thank you for your support!
---
The Best Safaris in Southern Africa
---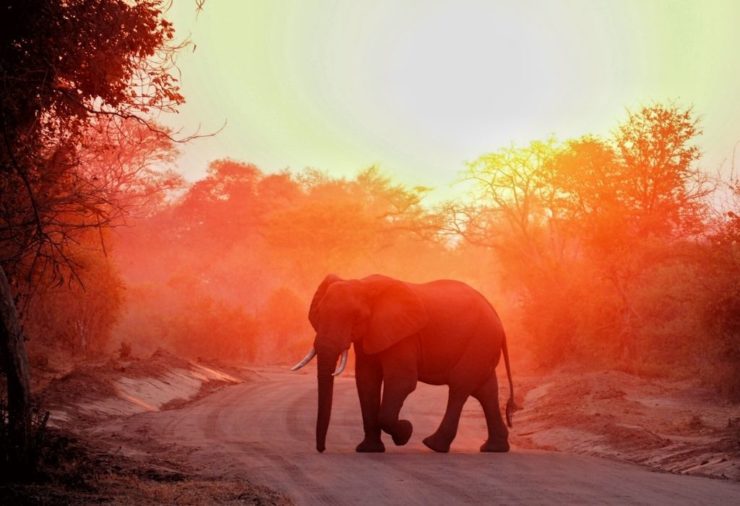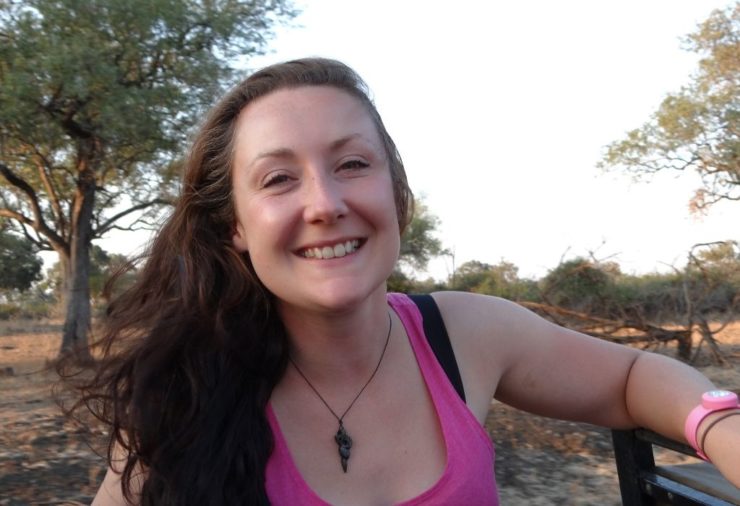 South Luangwa National Park, Zambia
I may be kind of biased, as you will know, I love Zambia. It was the first destination in Africa I visited but South Luangwa is a special kind of place. I'd go as far as to say that it's my favourite safari destination in all of Africa, tied with the Masai Mara in Kenya and Chobe National Park in Botswana.
I've been four times now and I've loved it every time. The first time was with my overland group. The second time I was travelling solo when myself and another solo traveller joined a Dutch family on their safari. The third time I was travelling with friends and the last time I went was on my Rock My Malawi, Zambia & Botswana Adventure.
In fact, here's an excerpt I wrote about South Luangwa in an email to my friends and family back home on my first visit:
"I am sat in the early morning light, writing to you from a shady spot on the banks of the Luangwa River. It's 6.45. The sun is rising slowly above the horizon and I'm feeling very content. Yesterday, a herd of elephants came crashing through the camp whilst we were sunbathing by the pool and I had to run for cover. But now it's quiet and the only sounds are the tapping of the keys, birdsong and a few grunting hippos… You'll never believe what just happened. A group of vervet monkeys just made a sneak attack. They ran past and stole my breakfast from the table right in front of me and carried it up a tree. As they tucked into MY freshly buttered toast, they never took their eyes off me. They seemed to be smirking. But I'm so glad they did because if I hadn't been distracted from the computer I never would have looked behind me and noticed the herd of elephants in the near distance. I ran to a safe spot behind a tree and watched them walk in silence. The matriarch was at the front, proudly leading her family to safety across the open plain. It was one of the most beautiful things I've ever seen in my life."
Made up of woodland savannah, golden in colour, South Luangwa is a great place to spot big cats (including leopards), giraffes, hippos, elephants, crocs, buffalo, antelope and beautiful birds. Base yourself on one of the camps along the river, grab yourself a Mosi beer and enjoy the view. I guarantee that you will find it difficult to leave.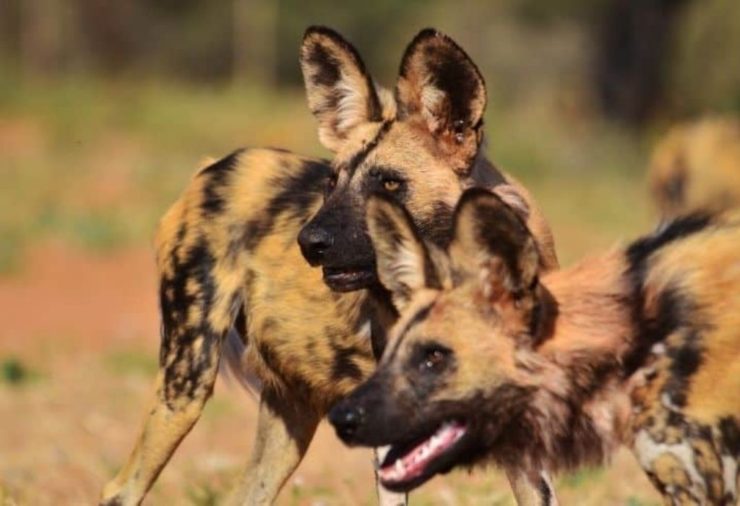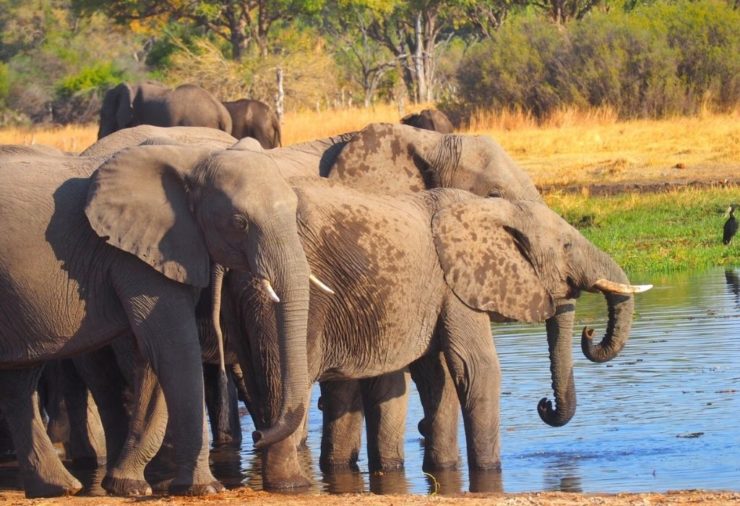 Mana Pools, Zimbabwe
Mana Pools National Park is legendary for its abundance of elephants as well as African wild dogs and big cats.
One of the best ways to experience this incredible destination is by staying at a mobile camp or taking a canoe safari.
Your time here will include safaris and nature walks, bush dinners, and nights under the stars – it's a very magical place.
I'm also running a yoga safari retreat here in 2022 if you are interested (also includes Lower Zambezi National Park, Lake Kariba, Livingstone and Victoria Falls).
READ MORE: Rock My Zambia & Zimbabwe Yoga Safari Adventure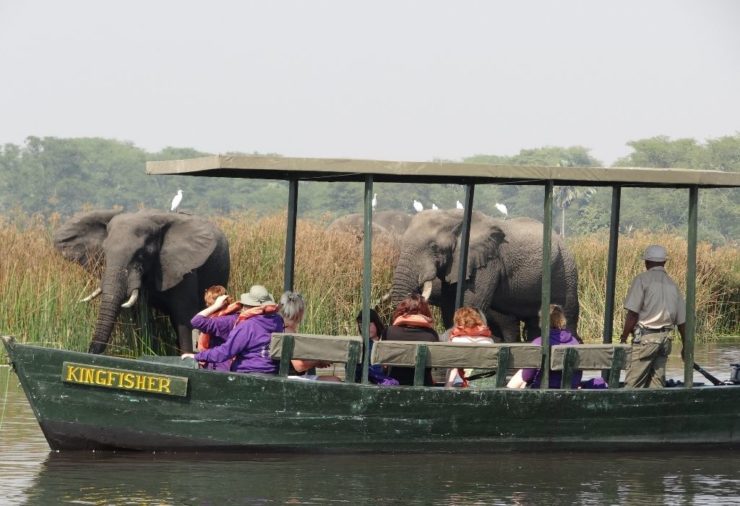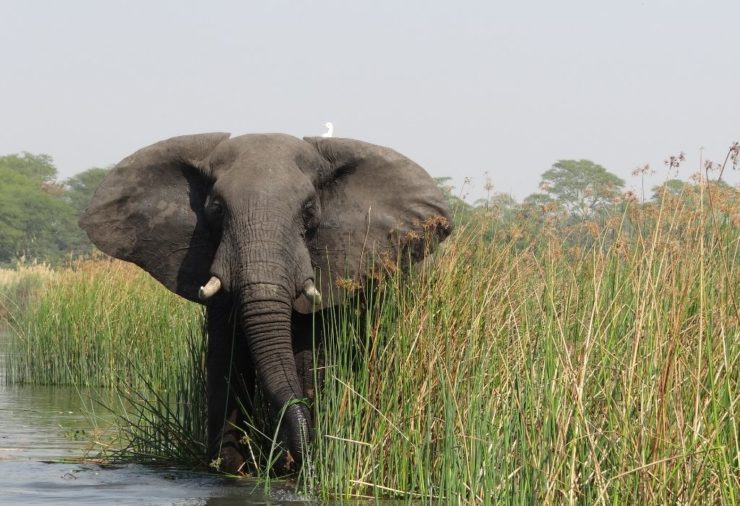 Liwonde National Park, Malawi
One of Africa's lesser-known, but pretty amazing, safari destinations is Liwonde National Park in Malawi. The Shire (pronounced Shiray) River meanders through the park, offering ample views from both land and water and there are few pleasures more peaceful and serene than cruising down the river in the hazy morning light.
Liwonde hosts an abundance of hippos, crocodiles, elephants, antelopes and rumour has it that lions and cheetahs will be reintroduced in 2013. Liwonde is also a great place for birdwatchers with over 400 species present.
If you want to join me here in 2022, I'm running a Malawi group tour with my friend Sabina.
READ MORE: A Guide to Liwonde National Park in Malawi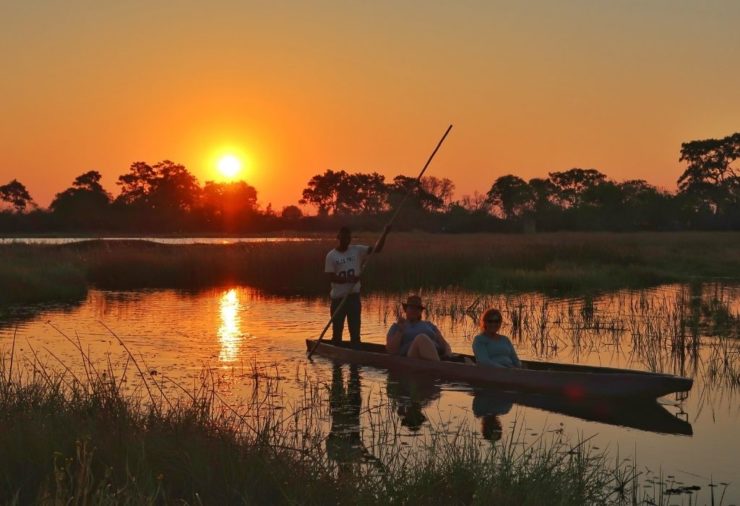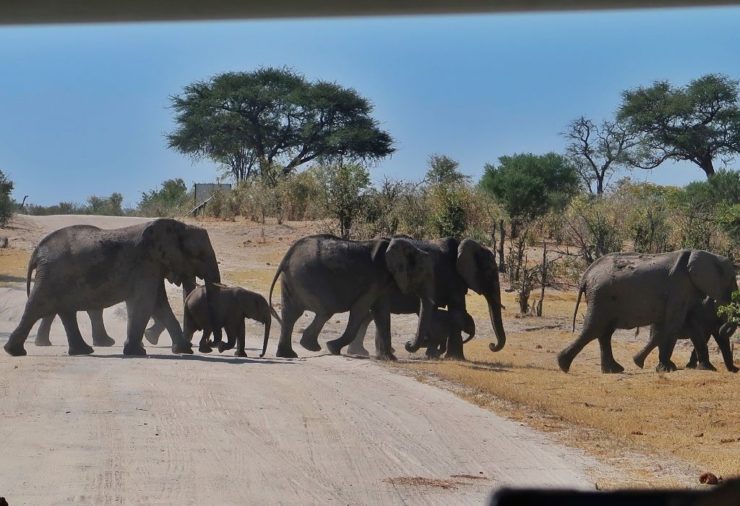 Okavango Delta, Botswana
The Okavango Delta is a very different experience from the other safaris you might take in Africa.
Imagine the scene, you're reclining in a mokoro (traditional dug-out canoe), being punted along through the clear, but reed-filled, shallow waters of Botswana's Okavango Delta. The only sounds are the odd call of the wild and the feint drag of the water against the boat.
The sun is setting and you can hear the faint call of hippos in the distance. As you pull up to the open lagoon, your guide motions for you to be quiet. Then you see a twitch of ears and a pair of eyes pop up from below the surface. Hippos. Yes, it's as magical as it sounds.
You can join my Rock My Botswana & Victoria Falls Adventure if you'd like to come and see this incredible place for yourself! 
READ MORE: Going on a Budget Okavango Delta Safari – Everything You Need to Know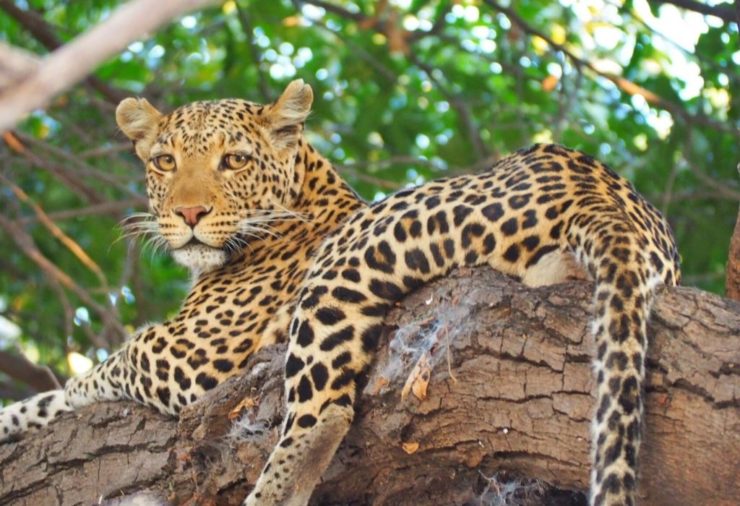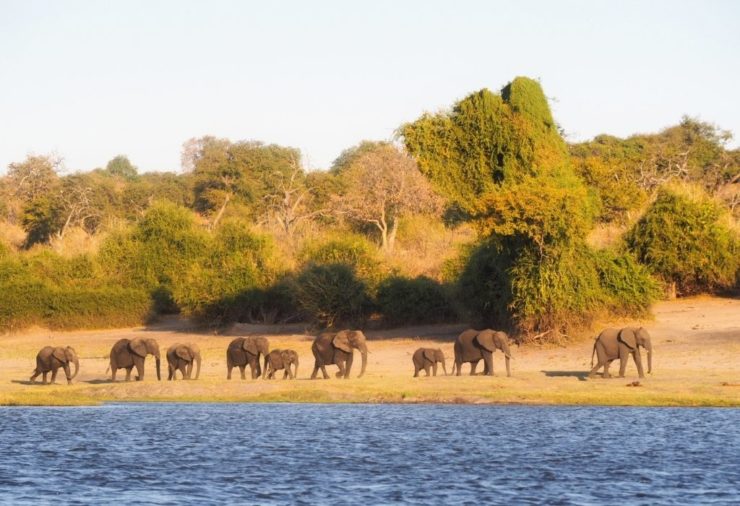 Chobe National Park, Botswana
If you are an elephant lover like me, Chobe is the place to be! It is estimated that around 70,000 elephants live in the park, so if you don't see some, you're in the wrong place!
Chobe is accessible by both land and water so you can take safaris by boat or truck, which will give you great opportunity to see the elephants playing in the river. It's also a very accessible park, making it a great place for a day trip, therefore keeping costs low.
READ MORE: How to Visit Botswana on a Budget (plus 3 Incredible Safari Itineraries)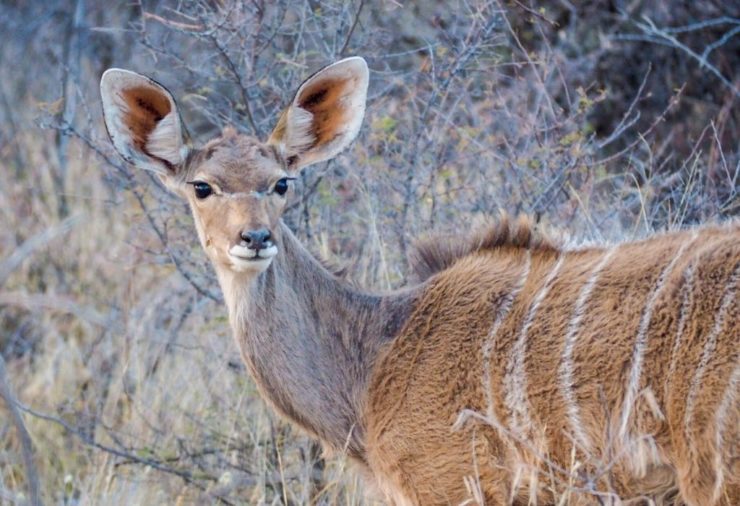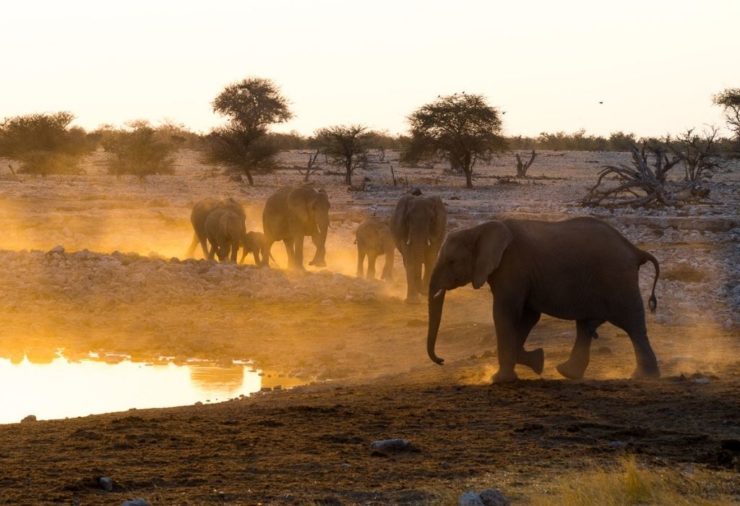 Etosha National Park, Namibia
Etosha National Park, situated in northwest Namibia, is quite different to the other national parks in East and Southern Africa. It has a barren, white, almost post-apocalyptic landscape. In fact, Etosha actually means 'Great White Place', so-called because of the salt pan it surrounds
In the dry season, the viewing is extra good as the animals gather to drink at the many waterholes, which makes for great viewing. I saw a lion, elephants, giraffes and zebras all drinking together. However, I have a feeling the other animals kept one eye on the lion.
Most of the camps have a waterhole where you can watch the animals. This is one of my favourite experiences on the Rock My Namibia Adventure – a very special experience indeed.
READ MORE: 35 Amazing Things to Do in Namibia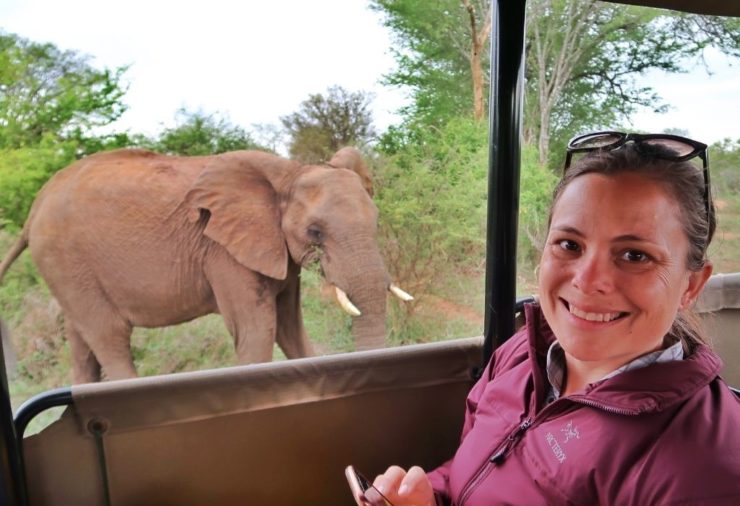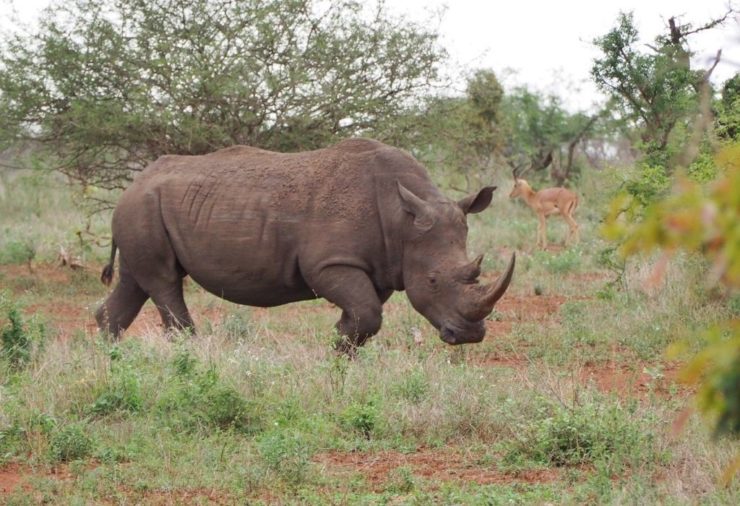 Kruger National Park, South Africa
When you think of safaris in Southern Africa, Kruger is probably one of the first places that spring to mind, as it's probably the most famous safari destination in Africa (along with the Masai Mara).
Kruger has all of the 'Big Five' making it a popular destination for safari-goers. It's also very accessible and they allow self-drives, making it a relatively cheap place to visit too, compared with the parks in East Africa.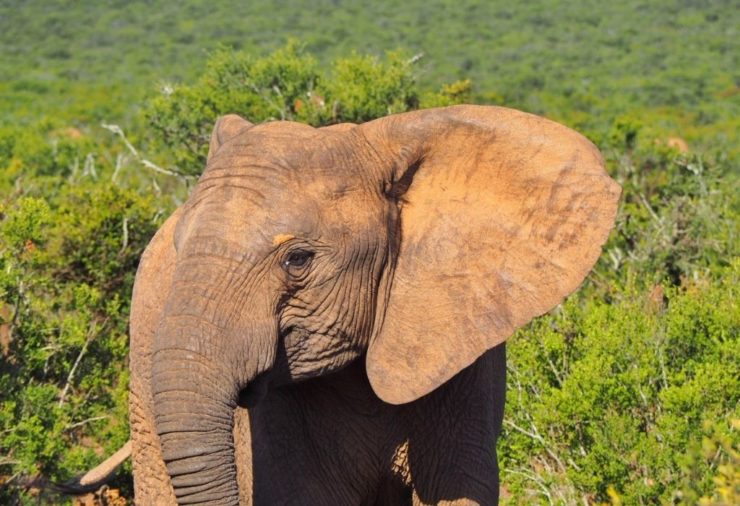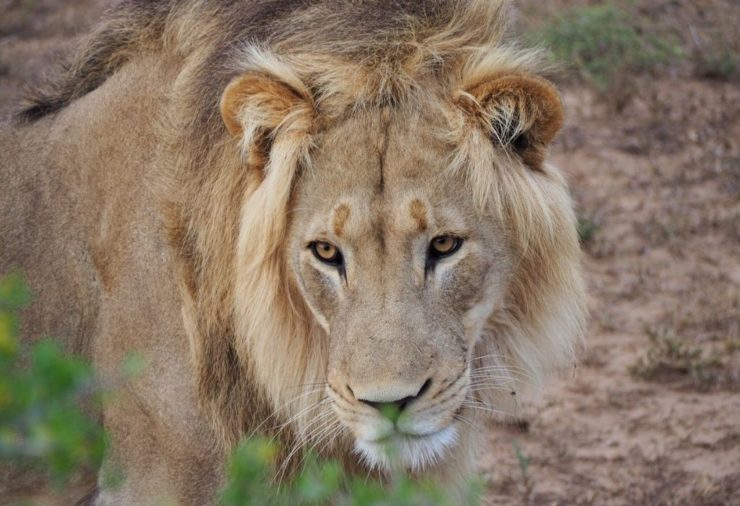 Addo Elephant National Park, South Africa
Addo lies just north of Port Elizabeth at the end of South Africa's Garden Route. 
The elephant park is home to around 700 elephants which is pretty awesome in itself, but it's also home to the 'Big Seven'. So as well as the 'Big Five' (lions, elephants, buffalo, rhinos, and leopards), they also have Southern right whales and great white sharks, which live in the marine section of the park, off the coast of Port Elizabeth.
READ MORE: How to Go on Safari in Addo Elephant Park, South Africa
Have you ever been on safari in Southern Africa? Where else would you recommend?
Join one of my Africa group tours or buy my Backpacking Africa e-book!