Last updated on December 27th, 2015 at 12:15 pm
The sun was still sitting low in the sky when I took a stroll down to the river. I stood, as I often do in the mornings, staring out over the water. Blades of grass blew gently in the light breeze and the air was cool with the faint smoky smell, always present in the morning and evenings in Africa. I miss that smell.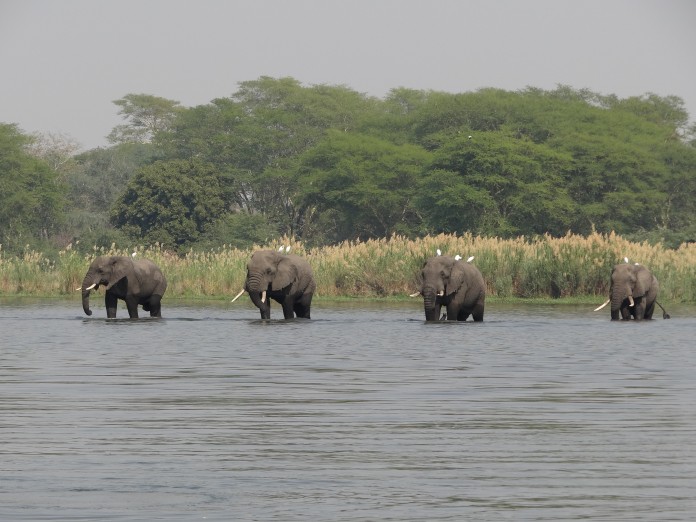 The remnants of the night time charcoal fires cast a haze over the landscape, causing everything in the distance to appear in soft focus. Colours were muted, as though they were covered with an Instagram filter, it was weirdly mesmerising. I felt so lucky to be in such a beautiful place. But up until a couple of years ago, I'd never really thought of Malawi as a safari destination. However, that all changed when I took a trip to Liwonde National Park.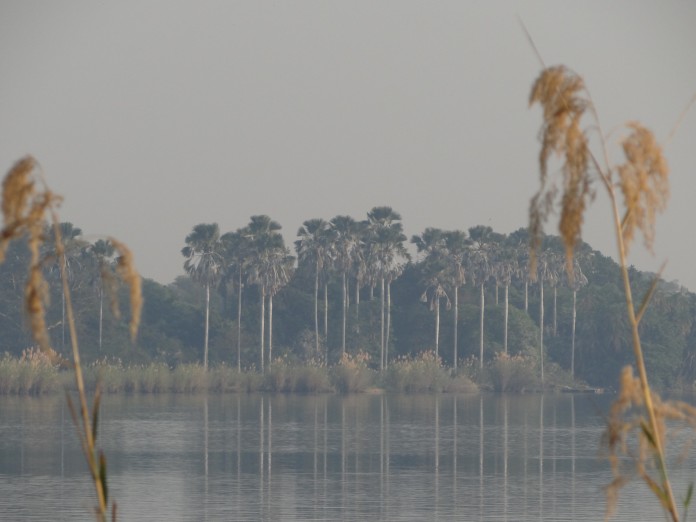 After a few weeks in Blantyre, I was looking forward to a bit of wildlife spotting, but I'd never even heard of Liwonde until I got there so I wasn't expecting anything out of the ordinary.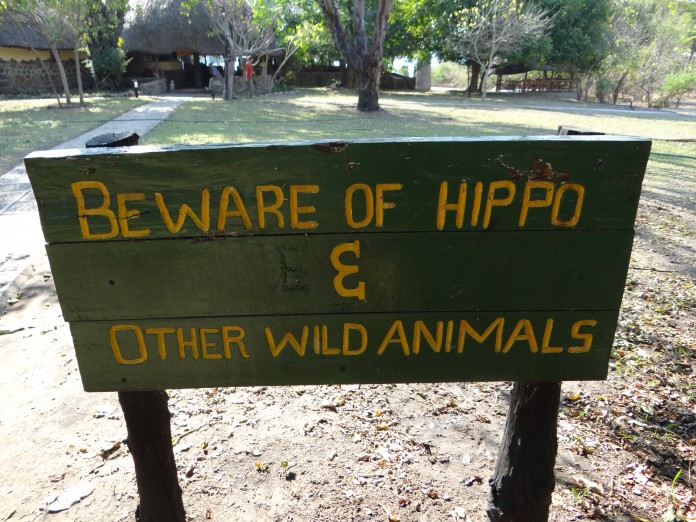 We'd arrived at our camp, hot and sweaty after a long drive the previous afternoon and seeing signs everywhere saying 'Beware of Hippo & Other Wild Animals' -  I felt excited! I was back where I belonged. I got even more excited when I saw another sign saying 'Swimming pool this way'! Oh hello luxury!
Mvuu Camp, on the banks of the Shire (pronounced Shiree) River was to be our base for the next couple of days whilst we explored the park both on land and on the water. As we splashed around in the pool that afternoon, a family of warthogs munched on the grass nearby.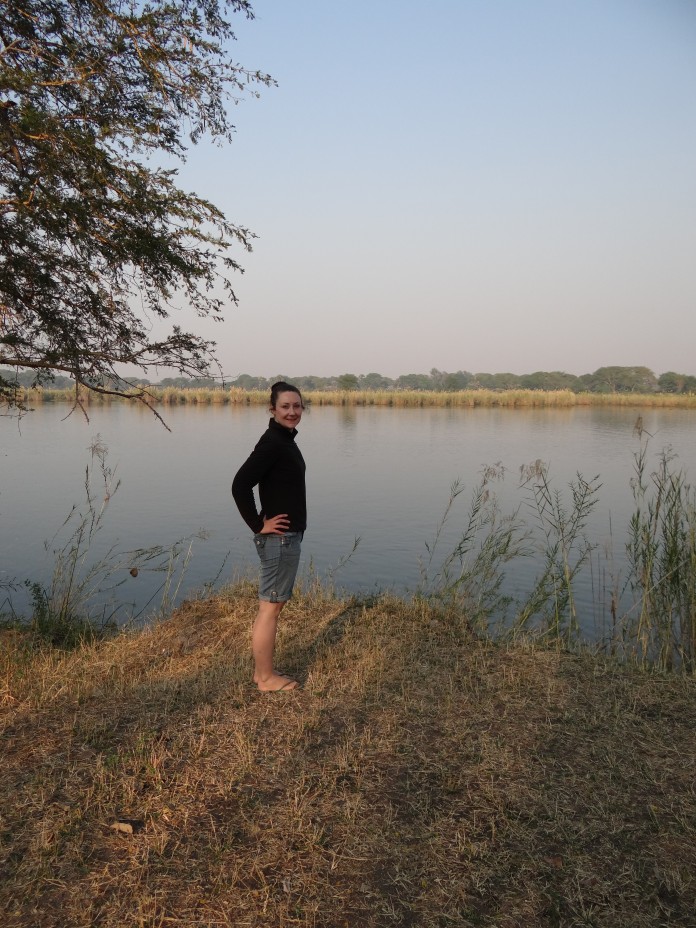 My morning daydream was broken by the sight of a very large crocodile swimming idly past. He watched me closely as I backed a little further away from the edge not really wanting to be breakfast for a hungry reptile.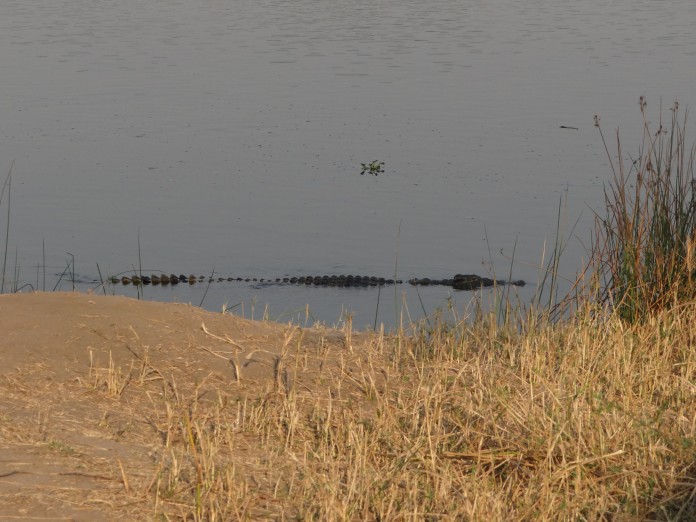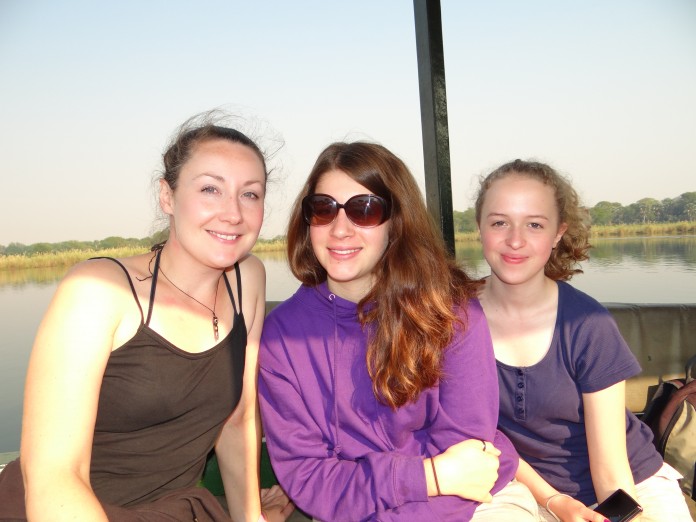 Our group were split over two boats and we set off along the river in search of beautiful creatures. Crocs and hippos were everywhere and being on the water meant that we could get really close.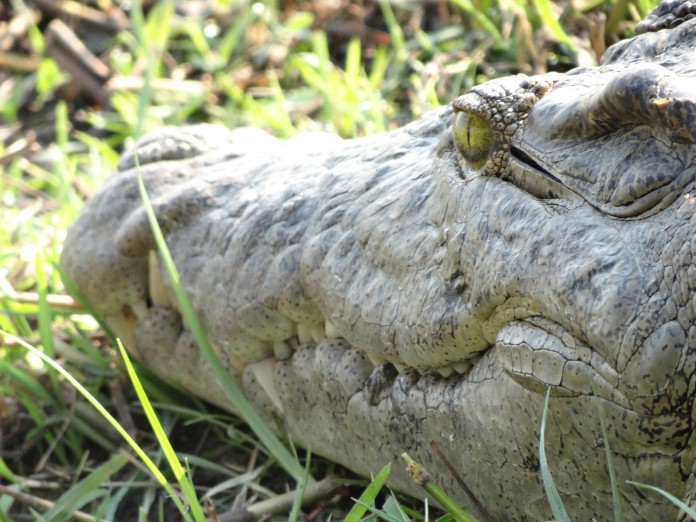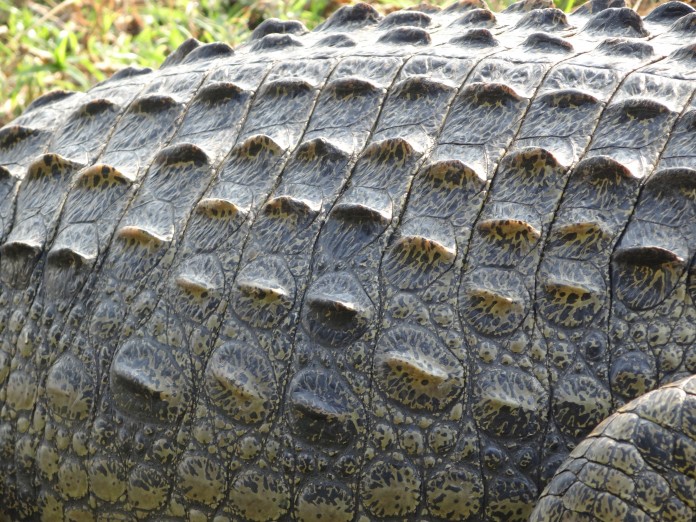 And gave me the opportunity be my idiotic silly self!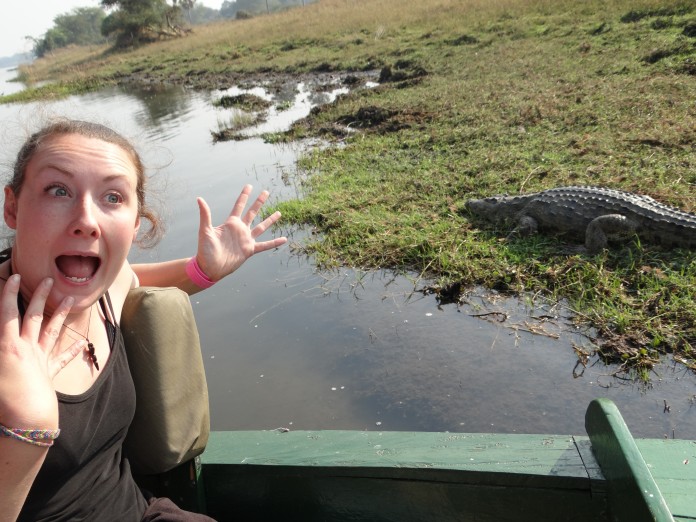 Crocs sit with their mouths open like this to cool down.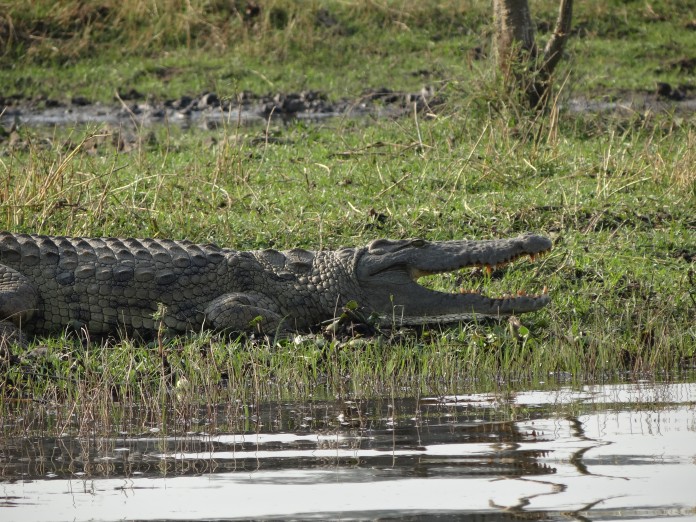 I'm not a massive fan of hippos. Don't get me wrong, I love to watch them and listen to them, from a safe distance but they just seem… sly. Mvuu, as in Mvuu Camp where we were staying, (pronounced umvu – the um is more like a phonetic m), actually means hippo in one of the local languages, Chichewa.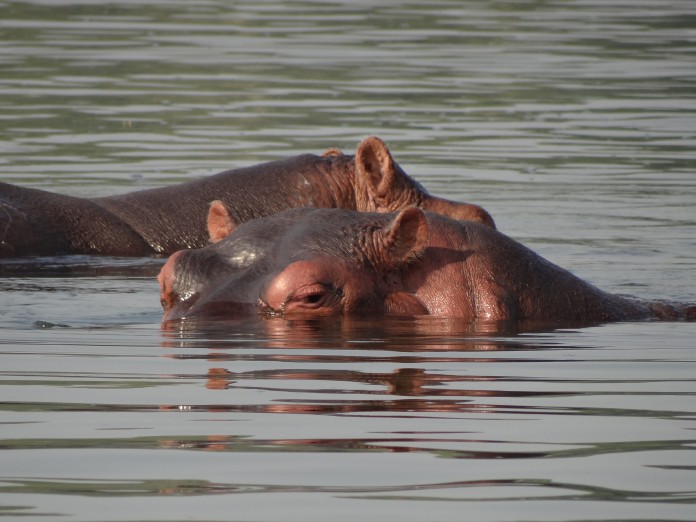 Their eyes, ears and nostrils all sit on top of their heads, so all you see are these beady eyes poking out of the water. They look kind of cuddly, but mean at the same time. They can be awfully bad tempered and their powerful jaws are extremely dangerous. Hippos are very territorial, and whilst they are herbivores, males have been known to kill other hippos and humans and they can move a lot faster than you think. Best to give them a very wide berth!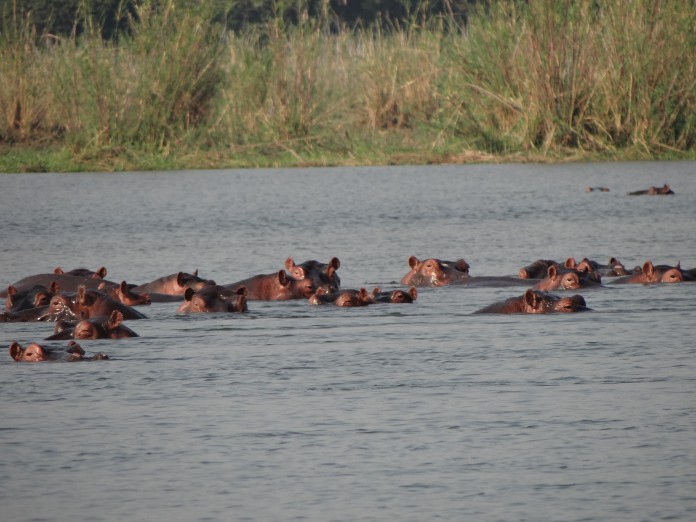 A couple of fun little facts for you…hippo 'sweat' is a pinky red colour, and acts like a sunscreen and it's also not actually sweat, more like an oil and a group of hippos is called, a bloat!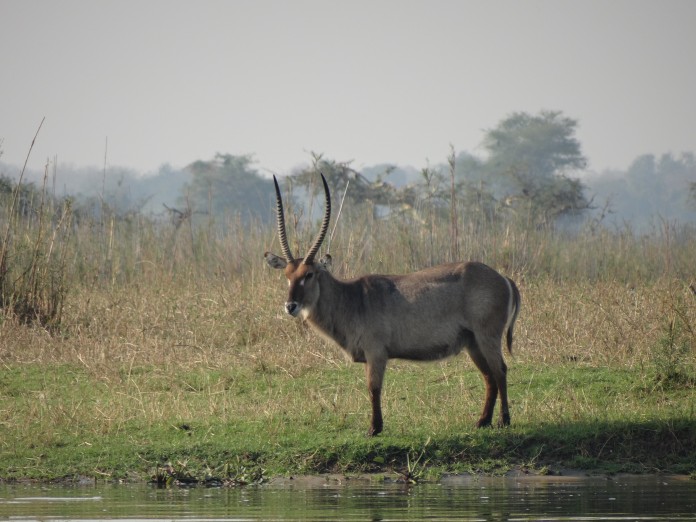 This male waterbuck bravely has a drink at the river. Even with tons of crocodiles around, a buck's gotta drink! What you can't really see is the waterbuck's rear end, which has a white circle on, which, kind of looks like a target!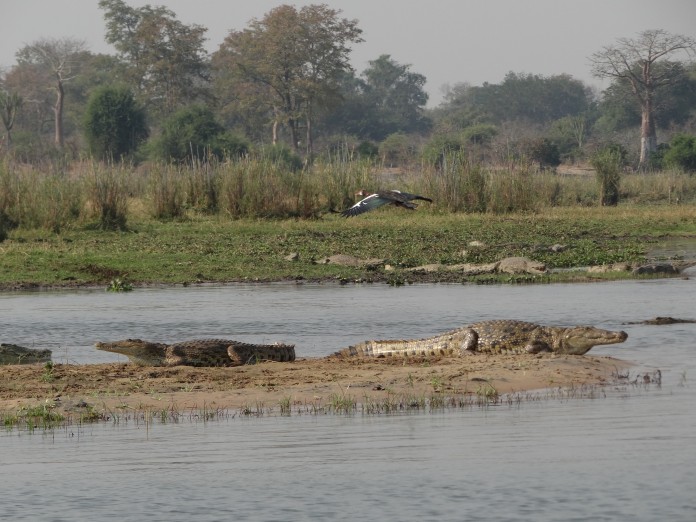 Then there's the birds. Liwonde is a bird haven! You'll spot many different species including kingfishers, fish eagles, hornbills, African skimmers, cormorants and egrets hitching a ride on the back of an elephant.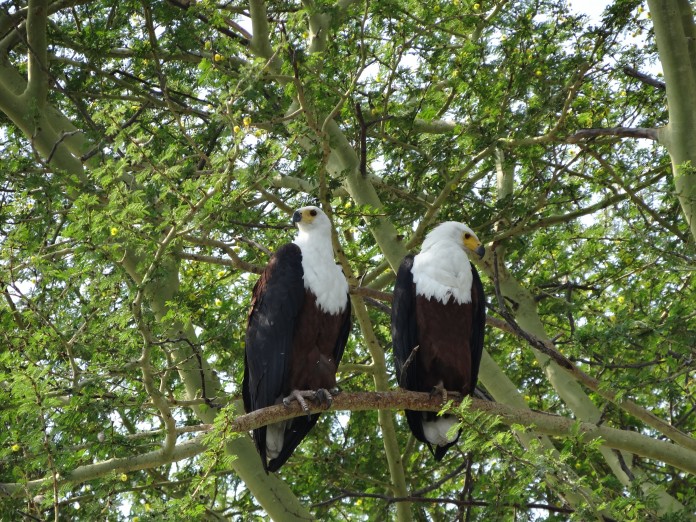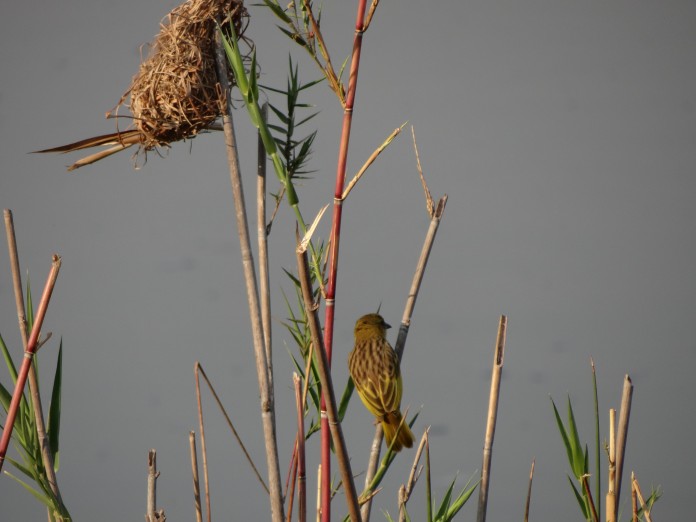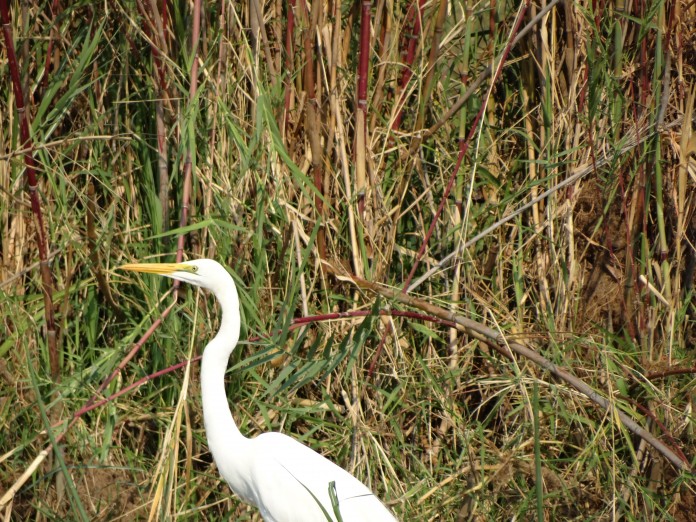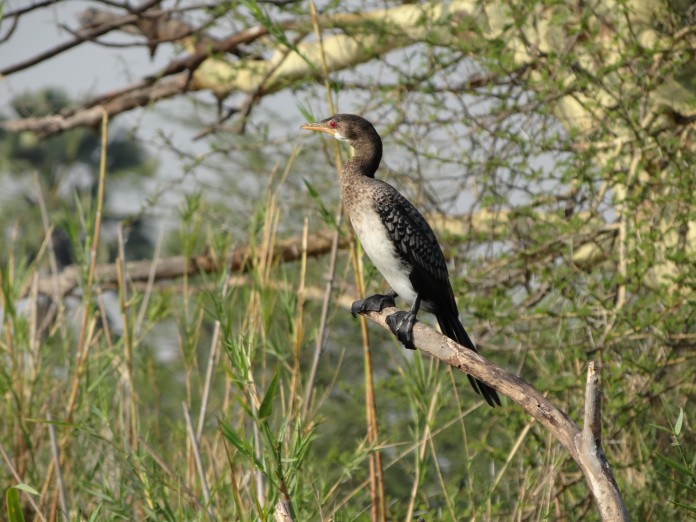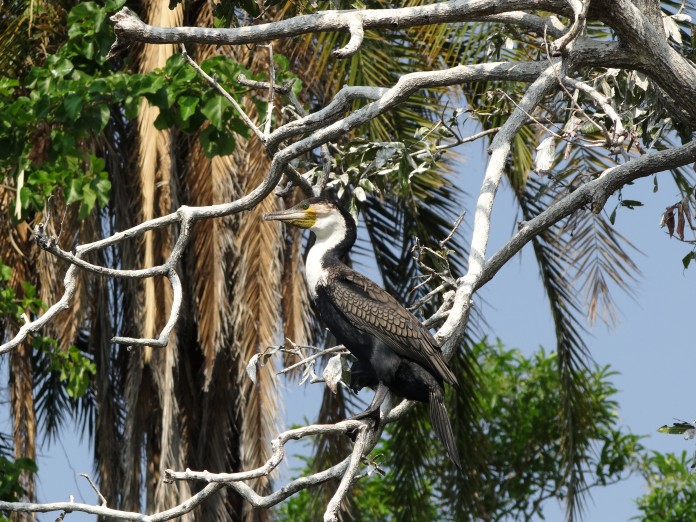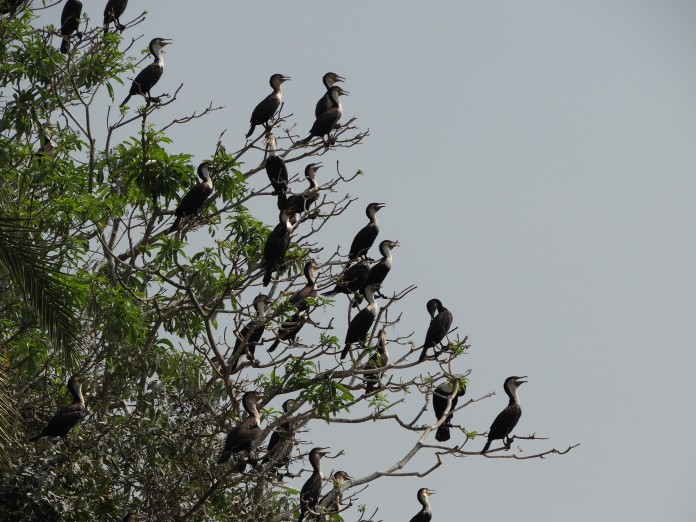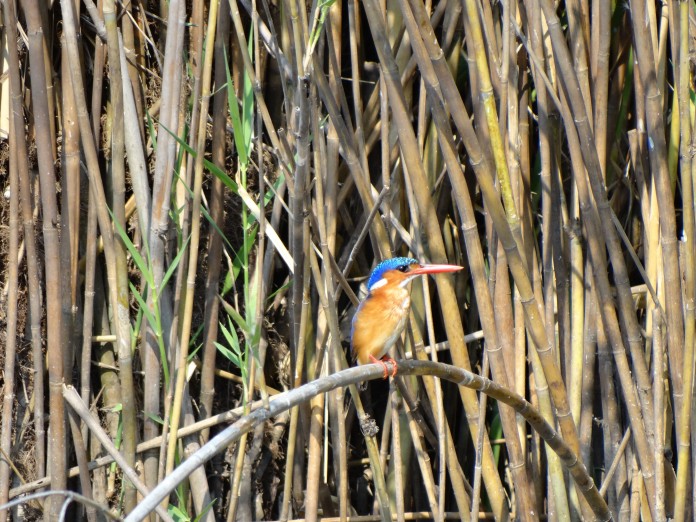 But the best part of the day…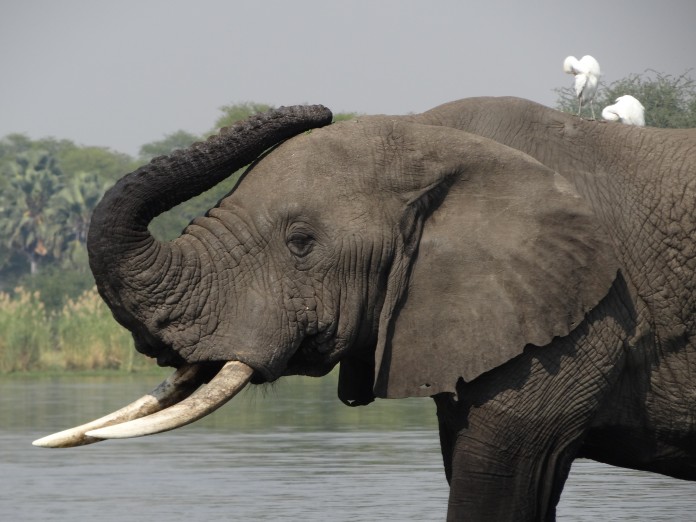 …getting this close to elephants.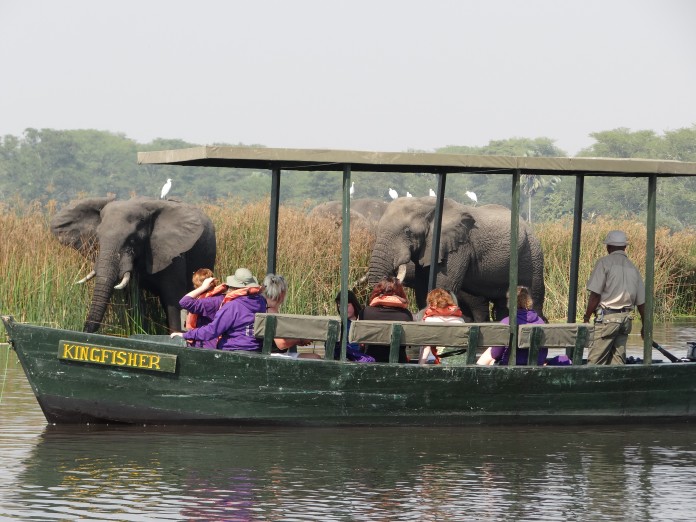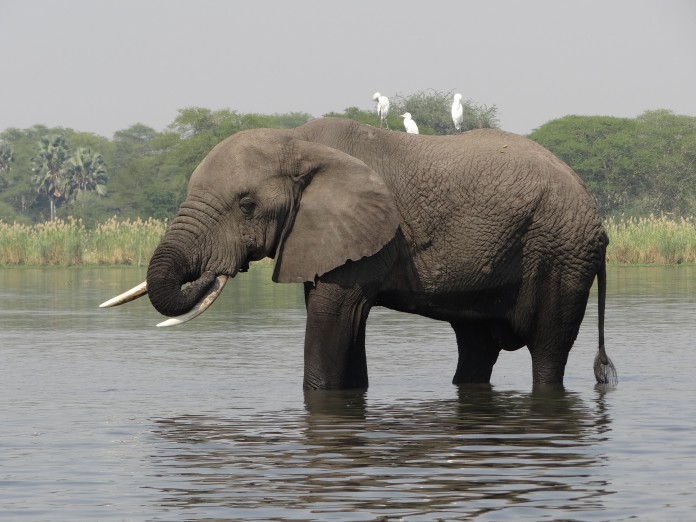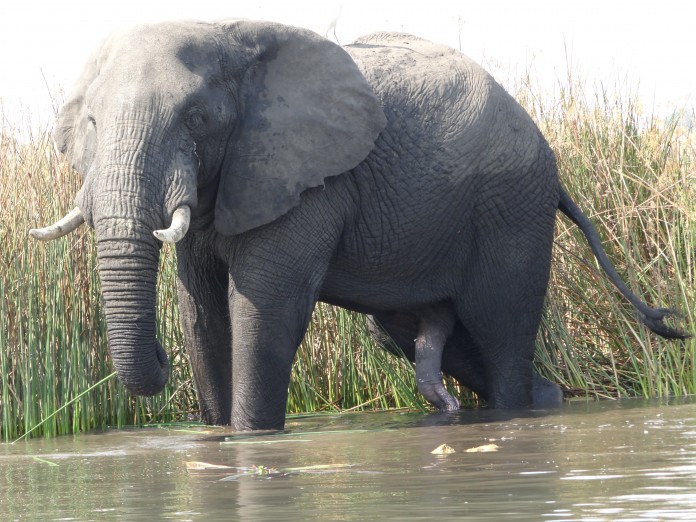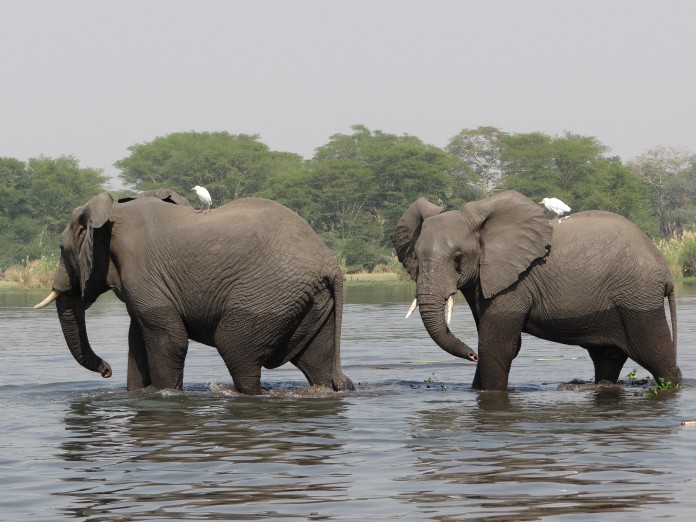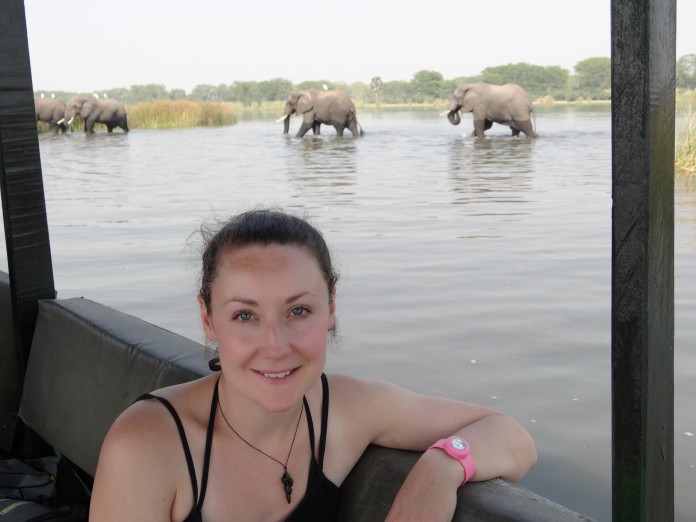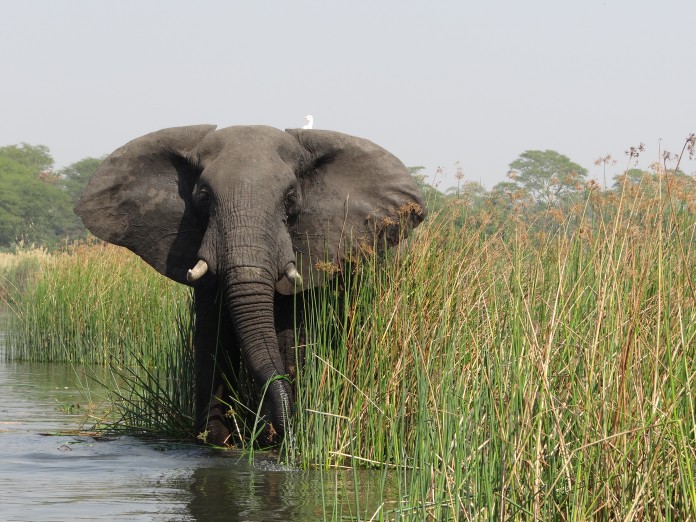 Finish off your day with a nice cold Kuche Kuche beer in the bar.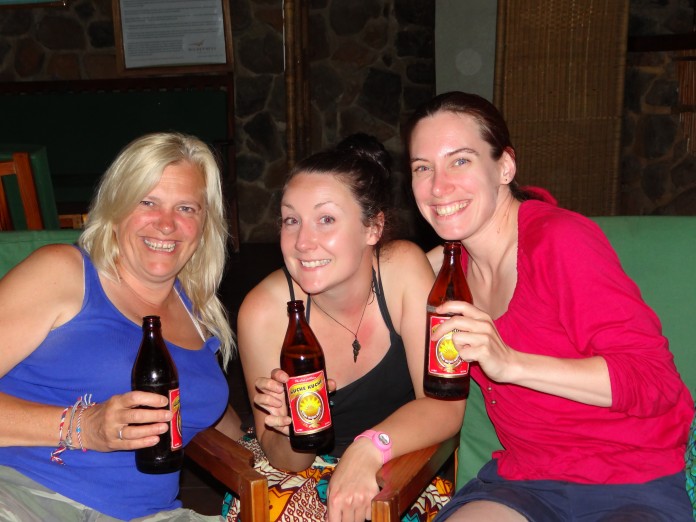 Liwonde might not be one of the most famous National Parks, but it's definitely amongst my favourite safari destinations. And with Lonely Planet naming Malawi as one of the top destinations of 2014, get in quick before everyone else discovers just how amazing it is!
Essential Info:
We stayed at

Mvuu Camp

. They offer camping and static tent/chalet type accomodation. It's a really nice camp and I'd highly recommend it.

We had our own truck which we drove into the park, and then our safaris were organised directly through the camp which is run by Wilderness Safaris. They offer a number of other activities also such as visits to a rhino sanctuary and bike rides.
If you don't have your own transport, check with Wilderness Safaris as they may do pick ups from cities like Lilongwe (5 or 6 hours away) and Blantyre (3 or 4 hours away). If not, they'll be able to put you in touch with one of their partners.
Wilderness Safaris also operates a number of community initiatives so they get a big thumbs up from me!
Entry into the National Park is $10 per person per day for non-Malawians. There is also an additional one off charge for vehicles. We were in a big truck which cost $30, from memory cars are cheaper at around $20.
You could also time your visit to coincide with the Lake of Stars, Africa's premier music festival which takes place around September time each year.
Would you now consider Liwonde for safari?