Twenty years from now you will be more disappointed by the things that you didn't do than by the ones you did do, so throw off the bowlines, sail away from safe harbor, catch the trade winds in your sails. Explore, Dream, Discover.

H. Jackson Brown Jr.
Hi, I'm Helen!
In 2009, at the end of my twenties, I quit my corporate job in sales and headed to Africa.
I was sick of the 9 to 5 life, my 3-hour daily commute, and determined to go on the adventures I'd always dreamed of. You can read more about my 'why' here.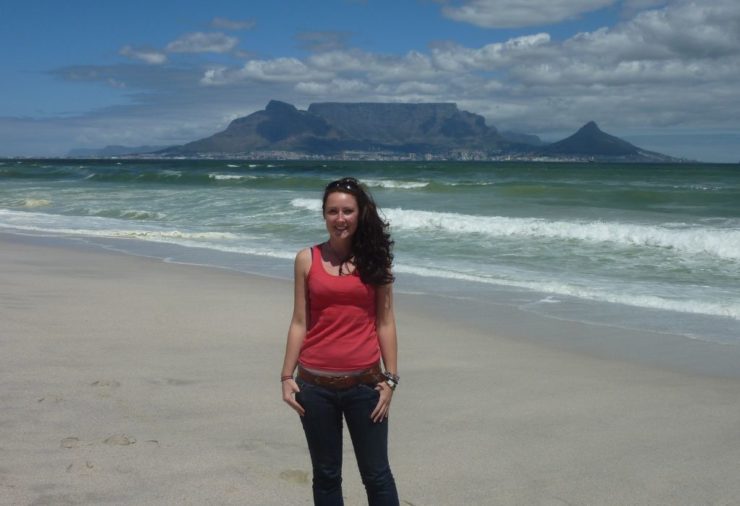 During that first trip, I climbed Africa's highest mountain, volunteered in local communities, backpacked around, travelled overland from Nairobi to Cape Town, got up close to mountain gorillas, spent time with African tribes, and met some of the most wonderfully inspiring people I could hope to meet.
I fell in love… with Africa, the people, the wildlife, and the scenery. I felt alive like never before.
When I returned home in 2010, I couldn't get Africa out of my mind. I began working as a youth worker, a job that I loved, but then the Tory government came into power and cut all our funding, so when I was offered a job at my old company, in marketing this time – I couldn't refuse.
I literally dreamed of Africa every single day and returned as often as I could. In 2012, I landed myself a job as a tour guide and project leader for one of the organisations I'd volunteered for previously.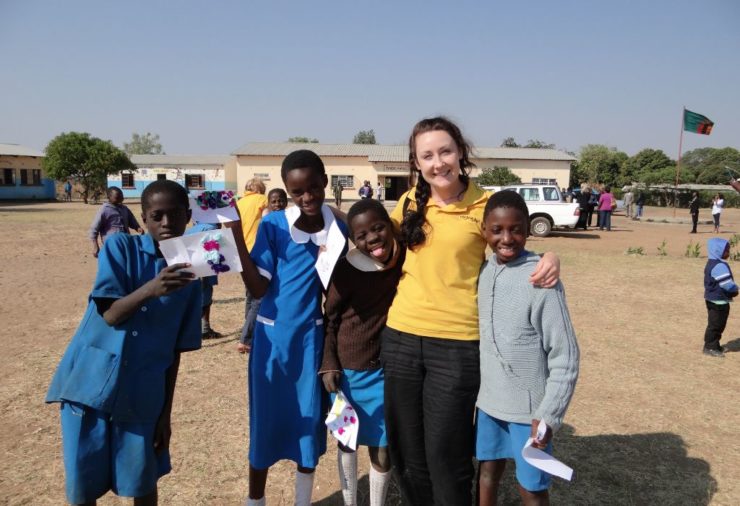 I was working for The Book Bus, an incredible organisation that works alongside locals to promote literacy in schools. It was amazing, life-changing, and challenging all at once, but little did I know at the time that it would set the wheels in motion for what was yet to come.
Back in the UK in 2013, with my contract over, I was missing Africa terribly. So I did the only sensible thing and I started planning my next trip, looking on the internet for inspiration.
I soon realised that there were a) lots of misconceptions about Africa and b) very few travel bloggers travelling in and/or writing about Africa because of those misconceptions.
Africa was seen as a dangerous (thank you media), difficult (sometimes true), and frustrating (often true) place to travel. Or as a luxury/once-in-a-lifetime/honeymoon type of holiday. Or as somewhere that you could only go as a volunteer.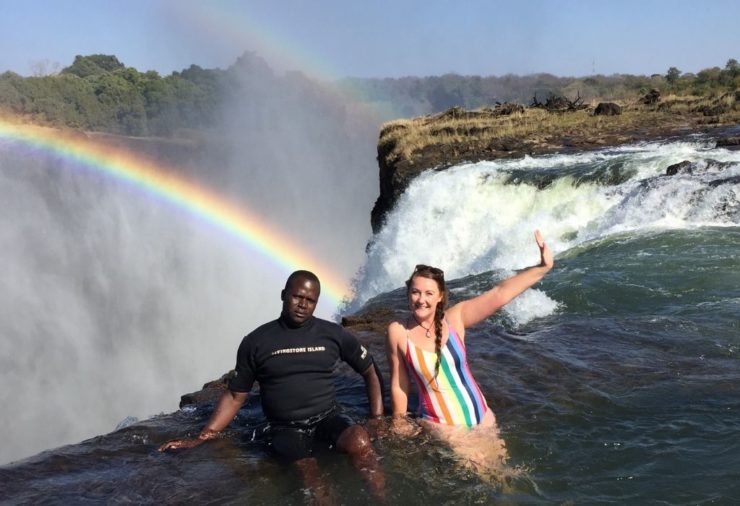 There wasn't much online about the real, incredible, everyday Africa that I had fallen in love with, or the backpacking side of Africa that I had experienced and witnessed firsthand.
So, I started my own travel blog to share information on how to travel in Africa, dispel myths about the continent, and encourage and help others to visit Africa safely, adventurously, and on a reasonable budget.
I wrote my little heart out and grew my blog in my spare time.
Then 2016, whilst working back at my old company (call me boomerang) as an experiential events manager, a job I really loved this time (I organised our presence at music festivals across Europe – pretty cool, hey?), I had an idea. I would bring my passion for events and travel together and run my first group tour.
My tours would be backpacking/flashpacking trips mixed with immersive cultural experiences, but without the hassle of having to find accommodation, working out how to get from A to B, and booking all your own activities.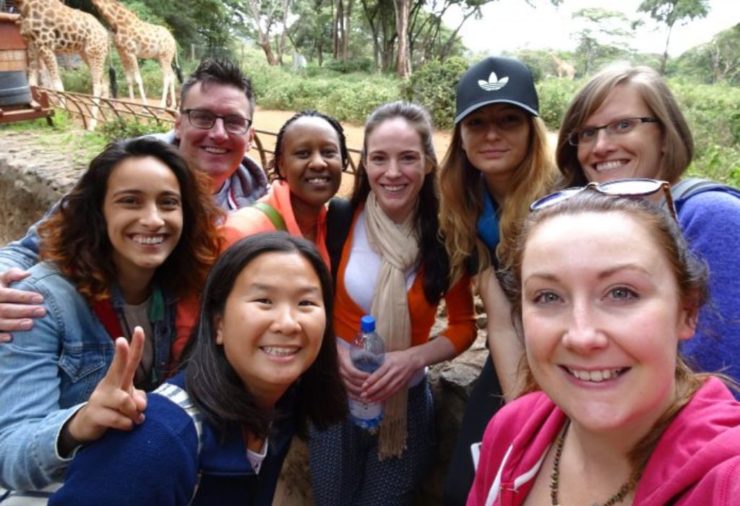 They would be laid-back and fun, kind of like an independent backpacking trip (with a bit of luxury), and a group of friends built in – the best of both worlds. I ran it by my Kenyan friends, who said they would help me with the logistics.
The idea quickly formed into a plan and before I knew it, I was in the middle of the Masai Mara, leading my first tour through Kenya! I called it the Helen in Wonderlust 'This is Kenya' tour.
It was so much fun, that I decided to run it again the following year. But, whilst I was planning it, I got made redundant (laid off). So I used the severance pay to set up my business.
In early 2017, I went full-time as a travel blogger and tour leader (here's the whole story) and Rock My Adventure was born! I ran tours full-time for the next 3 years!
Then came March 2020 – Covid-19, lockdown, illness and some major surgery.
During the pandemic, I spent time recovering from my surgery, trained as a yoga teacher, and worked as a teaching assistant in a mental health school – which I very much enjoyed.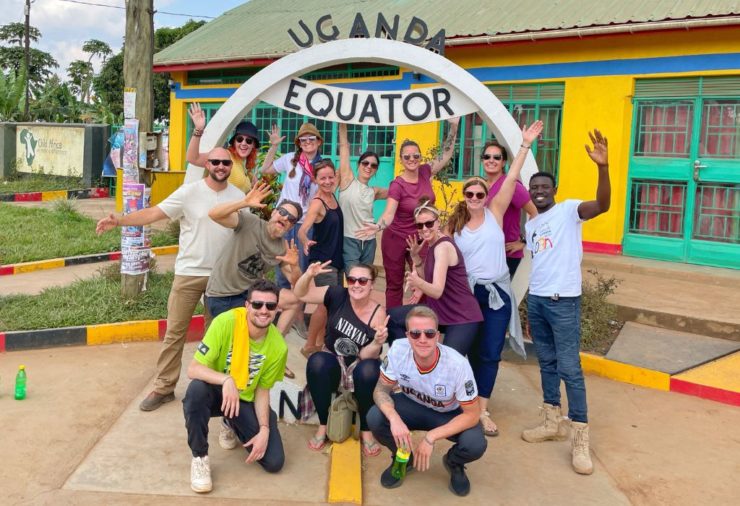 In late 2021, Rock My Adventure started up again and as of 2023, I now blog and run tours full-time again, dividing my time between the UK and Africa.
I've now organised and run over 50 tours across Kenya, Tanzania, Uganda, Rwanda, the DRC, Malawi, Zambia, Botswana, Namibia, South Africa, Eswatini, Mozambique, Morocco, Madagascar, Sierra Leone, Benin & Togo.
I've been to 17 African countries so far but have ambitions to visit the other 37. I still love Africa and I love my job. It's hard work, but you know what they say… "If you love what you do, you'll never work a day in your life." So true.
If you have any questions, or just want to say hi, you can connect with me on Instagram or Facebook. Or just leave me a comment on one of my social media or blog posts! If you'd like to speak to me over email, you can contact me here.
If you'd like to join one of my tours, visit my Rock My Adventure website to find out more!
Helen x