Last updated on May 1st, 2020 at 11:04 pm
I want to know if you will risk looking like a fool, for love, for your dream, for the adventure of being alive. (Oriah Mountain Dreamer)
This time 8 years ago, I was preparing for a 6 month trip to Africa, having just taken voluntary redundancy from my corporate job. My plan was to volunteer for a few months, take the train from Zambia to Tanzania, climb Kilimanjaro, and overland from Nairobi to Cape Town. I was 28.
It was my first time visiting the African continent, my first time backpacking, my first time climbing a mountain (well, aside from Scafell Pike on my Duke of Edinburgh Award in 1995), my first time as a solo traveller, the first time I'd ever flown by myself and the first time I'd peed in the great outdoors. It was a trip of many firsts!
That was the trip that changed my life. The one that sparked my love of travel and all things Africa related.
When I went home, life went back to 'normal', but I still yearned to travel. For the first year, my mind wandered back to Africa almost every single day. I missed being there so much, my heart ached.
I went back at every opportunity, but over time I got used to being home again and I was happy to be near my family, especially when my first niece was born in 2012 (I now have 6 nieces and nephews) but my love of travel and Africa never went away.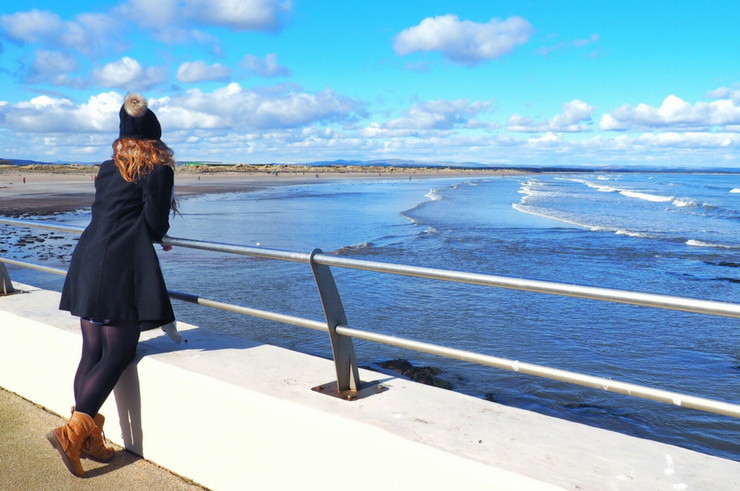 I started this blog in 2013, partly to document my travels, partly to help other people travel and partly to dispel the myths about Africa travel. Although, actually, I think subconsciously it was more like therapy for my Africa withdrawal symptoms.
Fast forward to the beginning of this year, when I found myself in the exact same position I was in all those years ago – being made redundant, ironically from the same company (yes I went back to my safety net). But this time, it was different, it wasn't voluntary. I was losing a job that I actually really loved. I was one of those weirdos who really love their job and the people they work with.
My work friends are like my family and incredibly supportive. They proofread my posts, give me constructive criticism (thanks Cat and Josh), share my posts, let me bore them to death about blogging and tell me I can do it even when I don't think I can. They celebrate my successes even when I am too embarrassed to.
But doing my job and running my blog at the same time was hard. My work/life balance was completely non-existent and I worked constantly. I'd come home from work and start working again. And I had to turn down pretty much every blog opportunity that came my way because I just didn't have the time.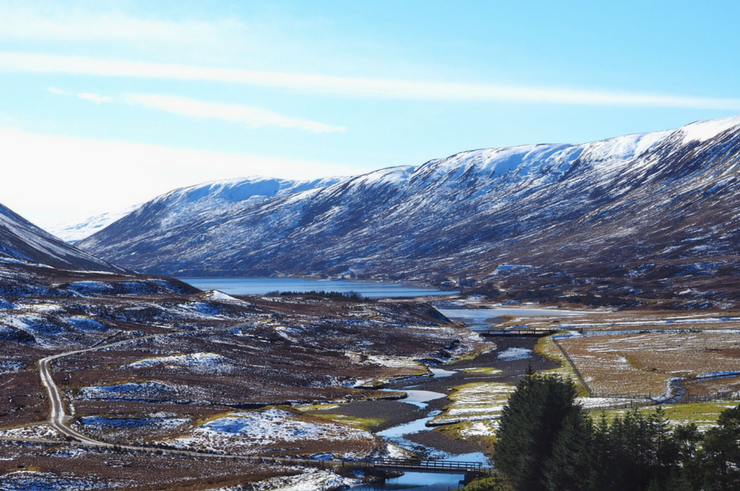 I hardly slept and often found myself feeling stressed, tired, old, and very uncreative, kind of defeating the object of why I was writing my blog in the first place. I felt left behind by the blogging world.
Being an entrepreneur has always been in my nature, so just to add to the pressure, I decided to run my own tour, which turned out to be the best thing I did last year and really kept me going. So much so, I decided to do another Kenya trip in 2017 and my new company Rock My Adventure was born.
When I wasn't working, I still tried to make sure I saw my friends and family as much as possible. The one person I didn't get to spend much time with, was myself.
But I love my blog, so I kept working on it, slowly but surely, every day. In the back of my mind, I'd always wanted to blog full-time, but I was pretty happy with what I was doing and never had the time, money, or inclination to really make that leap. I was too comfortable.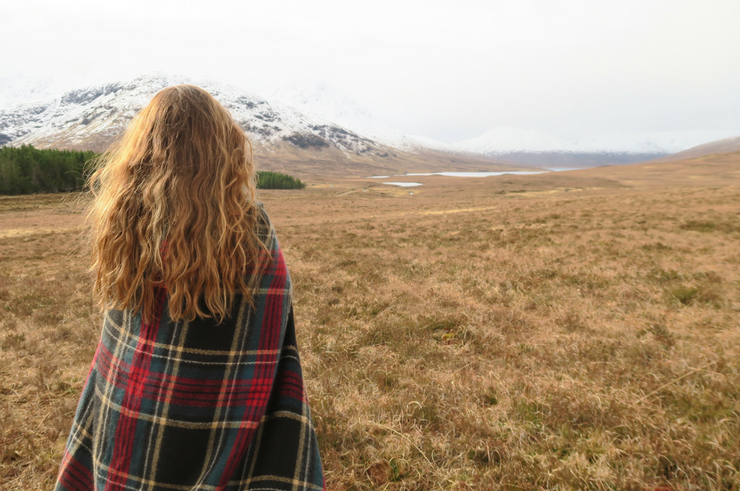 So back to this January, when I had a decision to make. I could either a) apply for another job within the company and continue as I am, working stupidly long hours and feeling like a failure at everything b) take the money and apply for a job elsewhere and again, work my bum off and feel as though I am getting nowhere fast or c) take the money and become a full-time travel blogger and tour operator.
I knew what my heart wanted, but I'm also a practical person. I have responsibilities at home, so I needed to think things through. I had 10 days to decide. I chatted with my family about what I should do. Opinions were mixed at first.
Weirdly, the day before I found out I was being made redundant, I serendipitously signed up for my friend Camille's newsletter. She says "Want to Travel the World and Create the Life of Your Dreams? Sign Up and I'll Show You How!" So, I did.
Each day for 10 days, I received an email. It was as though she knew each worry or doubt in my head and addressed them accordingly. It was weirdly appropriate.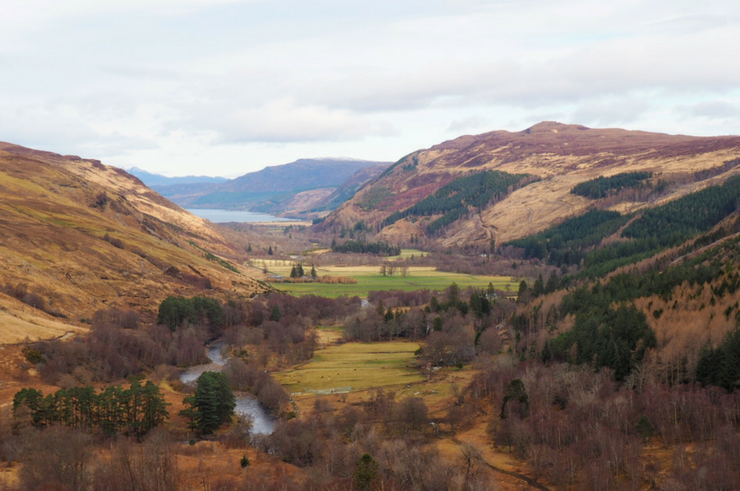 On deadline day, I knew what I needed to do, and with the backing of everyone around me, I decided to follow my heart and go for it. This was it. I may never get another chance like this to make my dreams a reality. It was time to take the risk.
It was though a weight had been lifted. I knew I was doing the right thing (aside from the mini meltdown I had on my penultimate day at the office – thanks for looking after me Beth).
In the weeks that followed the initial news, opportunities began coming my way. Some self-created, some coincidental. Perhaps the 'law of attraction' in action. Or the universe going, 'you've worked hard, here's a little encouragement'.
I decided to run more Rock My Adventure tours to Uganda, Rwanda and the DRC, as well as Tanzania and Zanzibar. I worked around the clock to put these two new tours together. I also got requests for a couple of private tours.
My tours are an extension of my blog. I take a lot of pride in them and design the itineraries to be as immersive and experiential as possible. My tours are quite different from most of the other tours out there. I want to show people the Africa that I lknow and ove.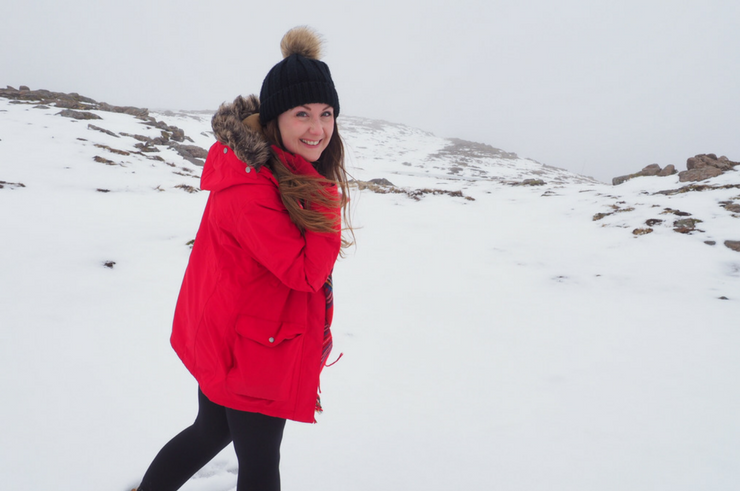 All of my trips are now full, I can't believe it! I'm so excited and I cannot wait to share these countries with you.
I have a holiday booked to Hawaii in September and then after that who knows?? Maybe I'll do some more tours? Maybe I'll go travelling somewhere new? Maybe I'll spend it at home? I'll keep it open to fate for now and see what happens over the next few weeks as I get acquainted with my new life.
A couple of weeks ago, I got offered my first paid travel campaign, which I am really, really excited about. It just shows you that eventually, hard work pays off, so if any of you are in the same position, don't give up!
"If you build it, they will come." (Field of Dreams)
On the day I left work, I went home, picked up my suitcase and boarded a train for Edinburgh. My friend Brenna from This Battered Suitcase (who took all the lovely photos of me in this post – thanks Brenna) and I were planning to go to Scotland anyway, but she managed to incorporate a work trip and I tagged along.
We travelled all around Scotland for 8 days, starting in Edinburgh, taking a day trip to St Andrews, before driving up to Inverness (where we randomly met one of our heroes, explorer Levison Wood in a ceilidh pub of all places) and then took the North Coast 500 route up and around via John o'Groats, Ullapool Fort William, Glencoe and back to Edinburgh.
I can honestly say, it was one of the most fun travel experiences of my life. The trip itself was amazing and we laughed so much if you were following either of us on Instagram Stories, you will know exactly how much fun we had – I actually think we took things to a new level.
If you missed them, here's a little taster from both of our accounts, you'll either find us hilarious and endearing or really annoying.
Scotland treated us well. The people, the scenery and even the weather were perfect. It rained buckets at times, but the sun also shone, which meant that we saw rainbows – not one, but about six or seven, and sometimes even two at a time. It was the perfect way to start my unemployment time as my own boss.
But I am scared. What if I can't do this? What if I actually can't make enough money? What if my dream, isn't actually my dream at all. Will it ruin my love of travel? What if being a full-time Travel Blogger is actually crap?
These are the questions going around in my mind.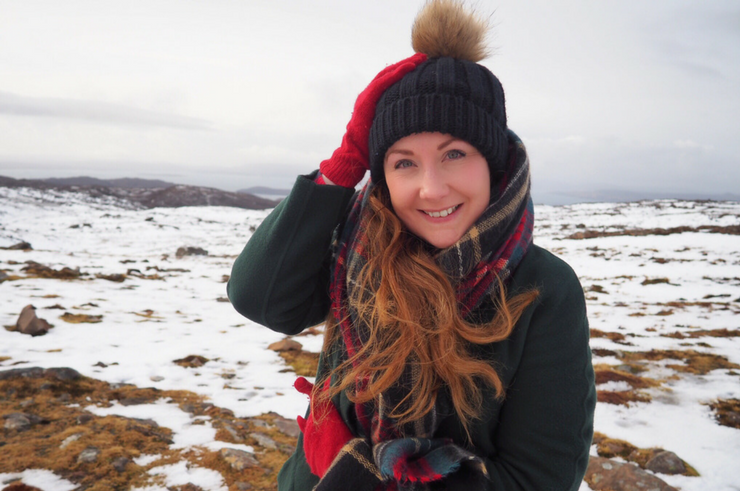 My friend Vicky wrote a really interesting post about the state of the travel blogging industry and the effect that it has had on her mental health. Despite appearances, travel blogging isn't all yachts and pools and frolicking about on inflatable flamingos without a care in the world – despite what Instagram would have us believe.
I've been in the industry long enough to know that it's really hard work to be a full-time travel blogger, that the hours are long, the competition is high and it can be exhausting and stressful and disappointing, just like any other job.
Actually, it's more so, because it's personal. You're not just a cog in a big business machine, you can't switch off once you leave the office, you never leave the office, you are your business. Not to mention the fact that travel blogging is one of the most notoriously difficult blogging sectors to actually make money in.
I'm also not used to working alone. I've always worked in a team. Blogging can be very inward-focused, you spend your life analyzing your thoughts, staring at pictures of yourself, and comparing yourself to others. The potential to dwell on negatives is huge.
I remember when I first started my blog. I was at the pub with my friend and I remember saying to her, "I want to write about my travels, but I don't want to make other people feel bad or feel that because they don't or can't travel, that I think my life is better". Is that weird? Probably.
I am not (and do not want to come across as) one of those people who think travel is the be-all and end-all of life. And it pisses me off when I read articles and blogs that make out that it is! It's just part of an overall picture. For me, it's family and friends first, then travel, then anything else that takes my fancy. Each to their own. Travel or not to travel? Who cares as long as you are a good person, kind to others, and happy?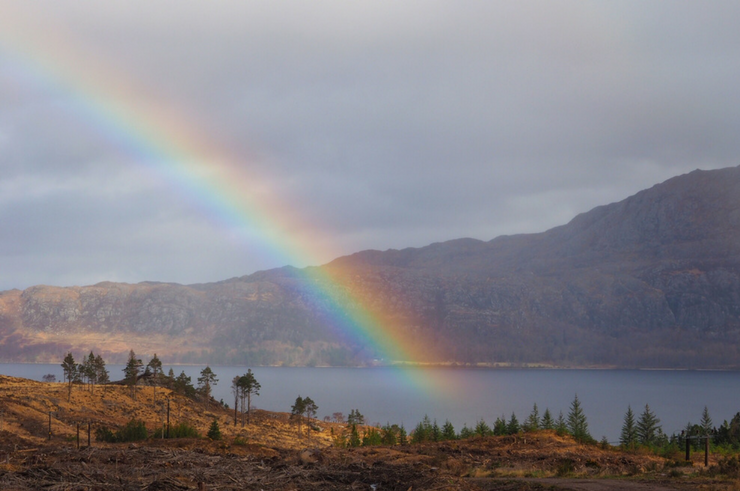 But I have wasted so many opportunities in my life because of lack of confidence and I've avoided celebrating the good things that happen to me because I feel I don't deserve them, or that I'll jinx it or other people will think I'm an arrogant jerk.
Although anyone who knows me, knows that I'm nothing like that, so I don't know why I even care?
Maybe I'm scared of opening myself up to criticism. The internet can be a dark place and people hiding behind computer screens can be horrible. The more successful you are, the more people like to bring you down.
Saying all that, I'm excited. Excited for what lies ahead and having the chance and the time to pursue all the opportunities that come my way. I'm excited to work in my pyjamas if I feel like it. I'm excited not to have a 3-hour daily commute anymore. I'm excited to have a brain that feels clear and full of ideas for a change.
I'm excited about more sleep. I'm excited to go for leisurely breakfasts with my best friend like I did yesterday. She is a nurse and works shifts, I worked 9 to 5, it was hard to get together, but now I control my hours. I'm excited to be able to wake up, look outside and if it's a sunny day be able to make the decision to drive up to the Lake District or North Wales and go hiking, rather than having to go to the office.
I kind of wish that I'd been in this position 8 years ago, when I maybe had a little less to lose, and I often wonder what I would be doing or where I'd be if I had realised my love for travel when I was in my early twenties or started my blog in 2009 when there weren't many other travel blogs or if I'd stayed in Africa.
What if, what if, what if….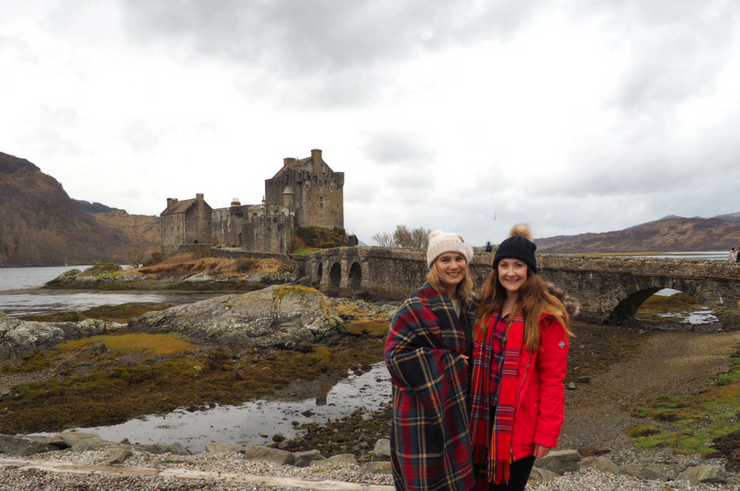 But life isn't for 'what ifs'. Life is short and precious and you need to make the most of it in whatever way, shape, or form works for you. Life is about taking chances and risks. This is the youngest you or I will ever be again, so the time is nigh.
It's time for me to be the fearless warrior woman I know I can be. That we all can be, real and true to ourselves.
The inner doubt will always be there, but I just need to keep reminding myself that I can do it, that I'm not going to fail, and use that fear to drive me forward rather than hinder me. And hopefully, the people around me will also remind me from time to time too.
And so what if I do fail? What will I have lost? A bit of pride? At least I can say I tried.
I'll give it a year and if I need to, I'll get another job (or maybe try to make it as the UK's latest Grime/Scottish Ceilidh fusion artist, eh Brenna?)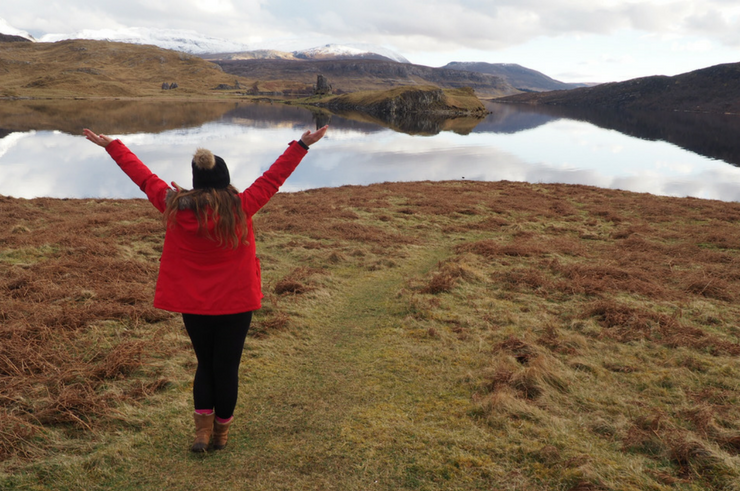 If it doesn't work out, there will always be new goals to work towards. And I'll thank my lucky stars every day, that I even had the opportunity to pursue my dreams, something that many people can't even dream of.
Thank you to those of you who have followed my journey thus far. I appreciate every single email, comment, share, or like. you guys are the best!
So here's to new beginnings, becoming a full-time travel blogger and entrepreneur, grasping opportunities, being your most wonderful, authentic self, and following your dreams, despite how bloody scary they are.
I hope to meet some of your around the world someday – maybe in Africa… 😉
Helen x