I went to sleep dreaming of Malawi, and all the things made possible when your dreams are powered by your heart."

WILLIAM KAMKWAMBA
Malawi is perhaps, my favourite country in Africa (or at least one of them) and it's definitely my favourite place to go backpacking! Malawi may not have the famous national parks of Kenya, Tanzania and South Africa, but it does have great safaris, friendly people and beautiful Lake Malawi.
To help you plan your dream trip to Malawi, I've created this helpful Malawi Travel Guide, with lots of info and resources, useful links, and all of my Malawi blog posts!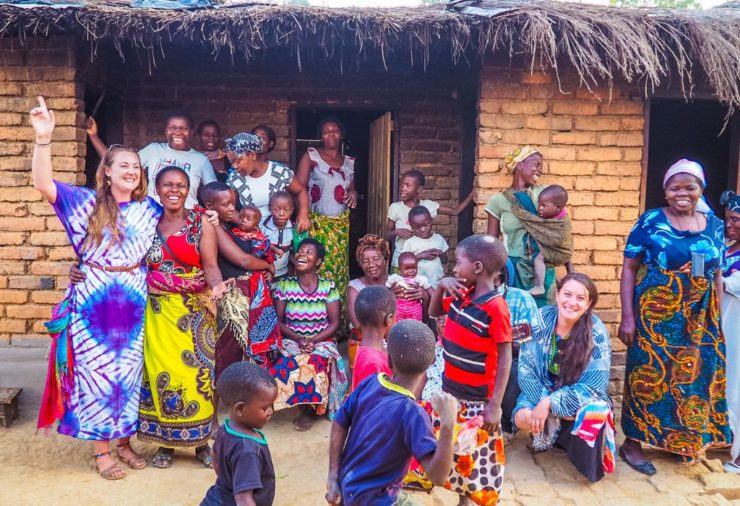 Things To Know About Malawi
Currency: Malawian Kwacha (MK)
Languages: Chichewa is the national language however there are many different local dialects. English is the official language and is widely spoken.
Visa: Most nationalities need a visa to enter Malawi. A 30-day Single Entry Visa is $75 and this can be extended for a further 30 days. You may also be able to get 90 days if obtaining your visa at an embassy. However, if you are in Malawi for less than 7 days you can get a transit visa at a cost of $50. Most nationalities can get visas on arrival, however, some need to apply in advance, and some passports (mostly African) allow you to enter without a visa. You can check your visa regulations here.
Main Airport(s): Lilongwe/Kimuzu International Airport (Lilongwe) and Chileka International Airport (Blantyre).
When To Go: The best time for wildlife viewing is during the dry season between May and October. The rains come between November and April.
Festivals: Malawi hosts the fabulous Lake of Stars Festival in September. There are also a couple of smaller festivals such as the Sand Music Festival (September/October) and the Tumaini Festival (November), which takes place at the Dzaleka Refugee Camp.
Malaria: Malaria is a risk in most parts of Malawi so I would advise that you see a doctor before visiting to ensure you are protected. You can find more information here.
Yellow Fever: Yellow Fever is a risk in Malawi however you should only need a Yellow Fever certificate if you have visited an endemic area immediately before entering Malawi. You can see whether you need a Yellow Fever vaccination certificate here.
Internet & Mobile: The two main networks in Malawi are Airtel and Telecom.
Water: It is not advised to drink the tap water in Malawi, so I would suggest buying bottled water or using a filtered water bottle.
Safety: Malawi is generally a safe and friendly country to visit and crimes against tourists are rare. But I would advise you to take taxis after dark and if you do need to walk at night, keep to busy streets and preferably walk in a group. Unfortunately, being gay is an illegal and imprisonable offence in Malawi, so please be aware of this when visiting.
What to Pack: You can see my complete Africa Packing List here.
Plugs: In Malawi, they usually use Type G, British 3-pin style plugs.