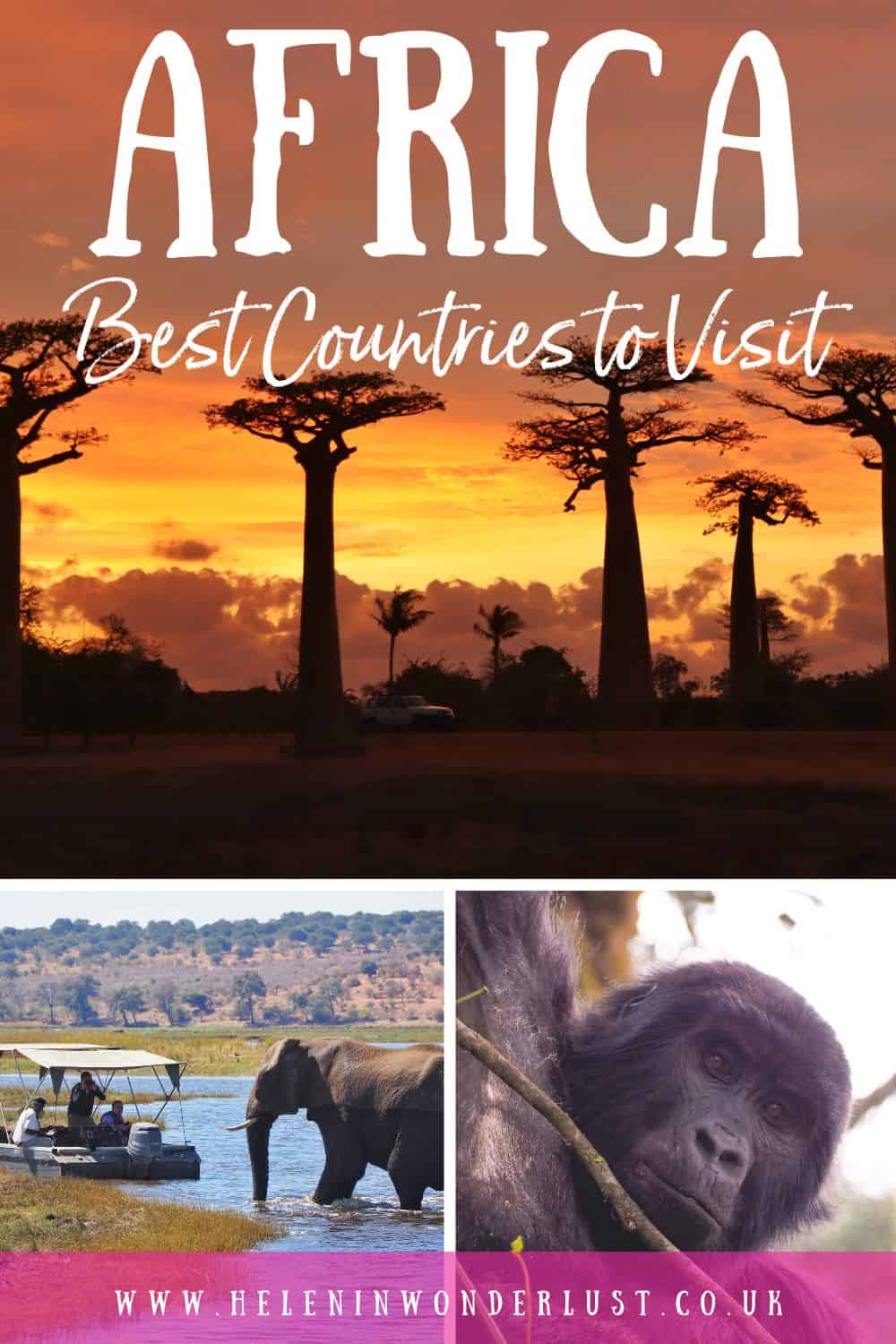 Last updated on April 12th, 2023 at 10:17 am
Looking for the best countries to visit in Africa? Let me help!
Africa is a huge and diverse continent, so deciding where to go can be difficult and people often ask me which are my favourite countries in Africa to visit.
"I only have a short time," they say. "Where would you go if you had to choose?"
Well, this is very subjective and I haven't been everywhere in Africa, but from the countries I have been to (I haven't been to Ethiopia or Ghana yet – I'm going to both in 2024 – and I'm pretty sure I'll love those), these would be my best countries to visit in Africa (they're in alphabetical order – I couldn't choose, oh, and there's 11, not 10, because 10 is catchier than 11😉)….
Please Note: Some of the links in this post are affiliate links, which will earn me a small commission at no extra cost to you. Affiliate sales help with the running costs of this site, so thank you for your support!
---
The Best African Countries to Visit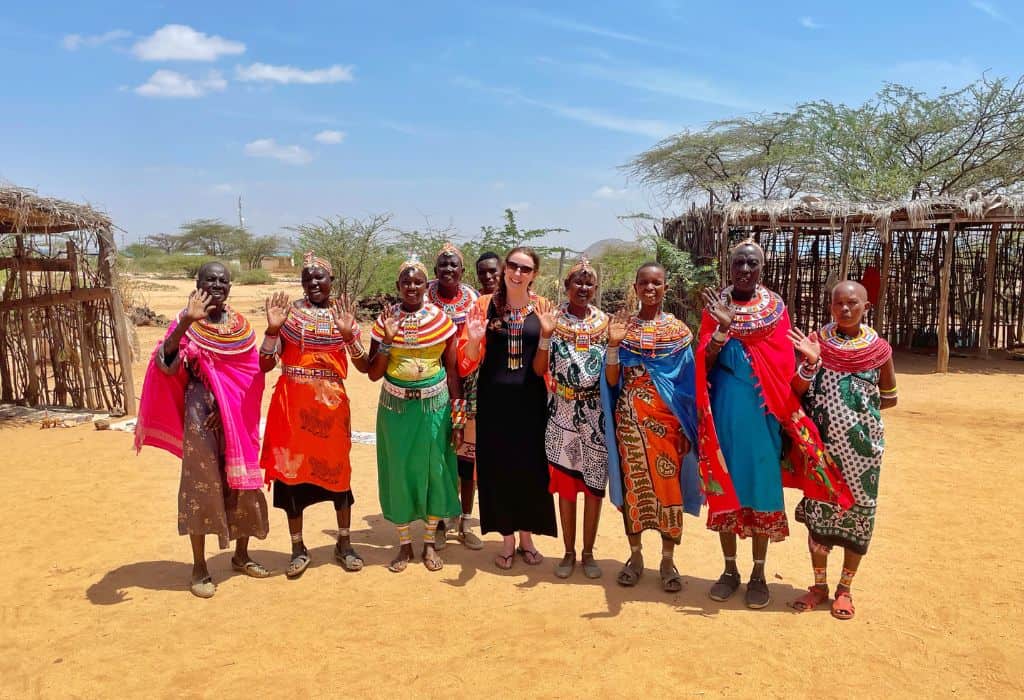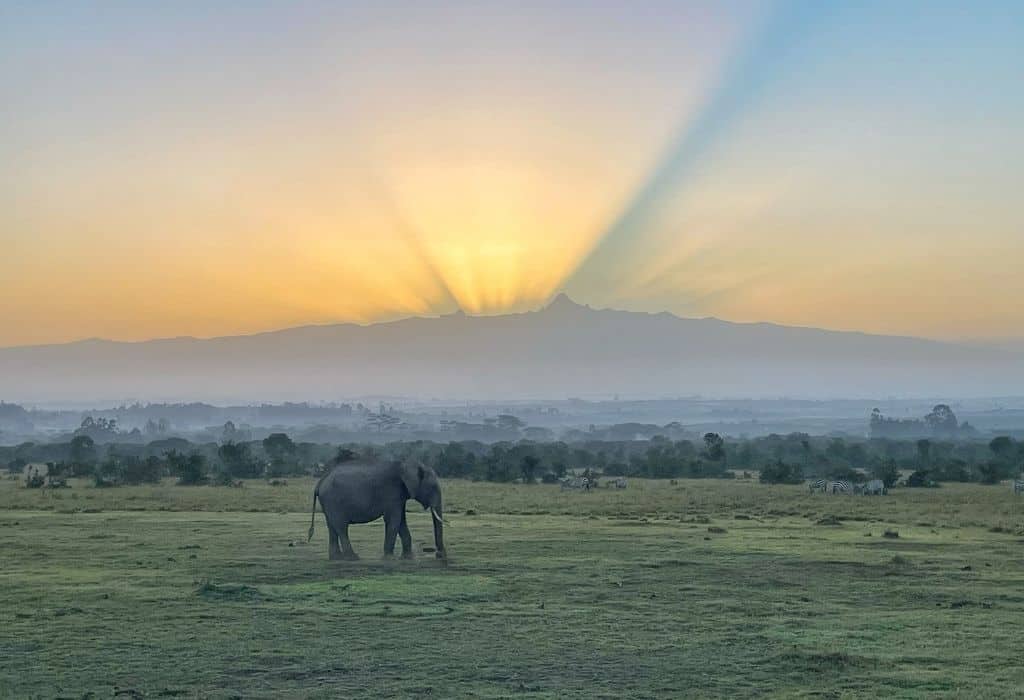 Africa – Best Countries to Visit in East Africa
Kenya
Kenya is one of the best African countries to visit because it has a little bit of everything – great safaris, exciting cities, and beautiful beaches. It's sometimes called Africa for beginners as the tourist trail is well-trodden in Kenya.
It has plenty of national parks, including the legendary Masai Mara which is home to the 'Big Five' safari animals (elephant, lion, leopard, Cape buffalo and black rhino) and the annual wildebeest migration, and Samburu National Reserve which is home to the 'Special Five'.
There are also plenty of other national parks to visit and once you're done, you can relax on the stunning beaches of the Swahili Coast or on the island of Lamu.
---
---
My Top 10 Kenya Highlights
Going on safari in Masai Mara National Reserve and seeing the wildebeest migration.
Seeing the elephants in Amboseli National Park (with beautiful views of Mount Kilimanjaro).
Going on safari in Tsavo National Park which is famous for large numbers of elephants.
Exploring Nairobi City and Nairobi National Park.
Visiting Lake Turkana and experiencing the Lake Turkana Festival.
Visiting the Maasai or Samburu tribe.
Exploring historical Mombasa and the Swahili coast (Malindi, Diani, Kilifi & Watamu).
Living the 'hakuna matata' life on Lamu island.
Meeting the rhinos at the Ol Pejeta Conservancy.
Climbing Mount Kenya, the 2nd highest mountain in Africa.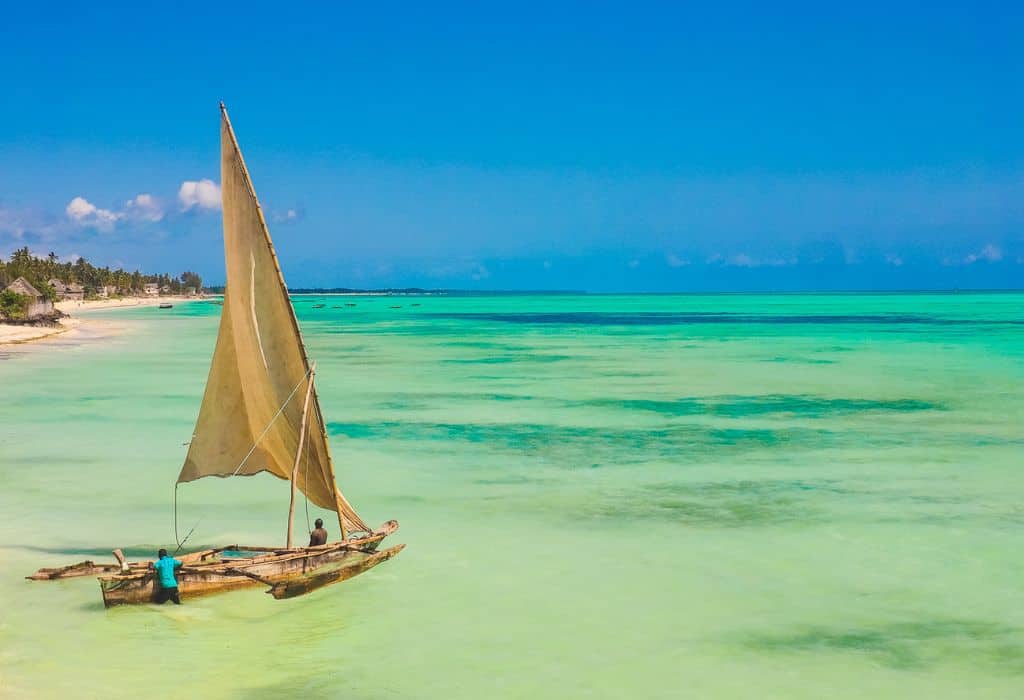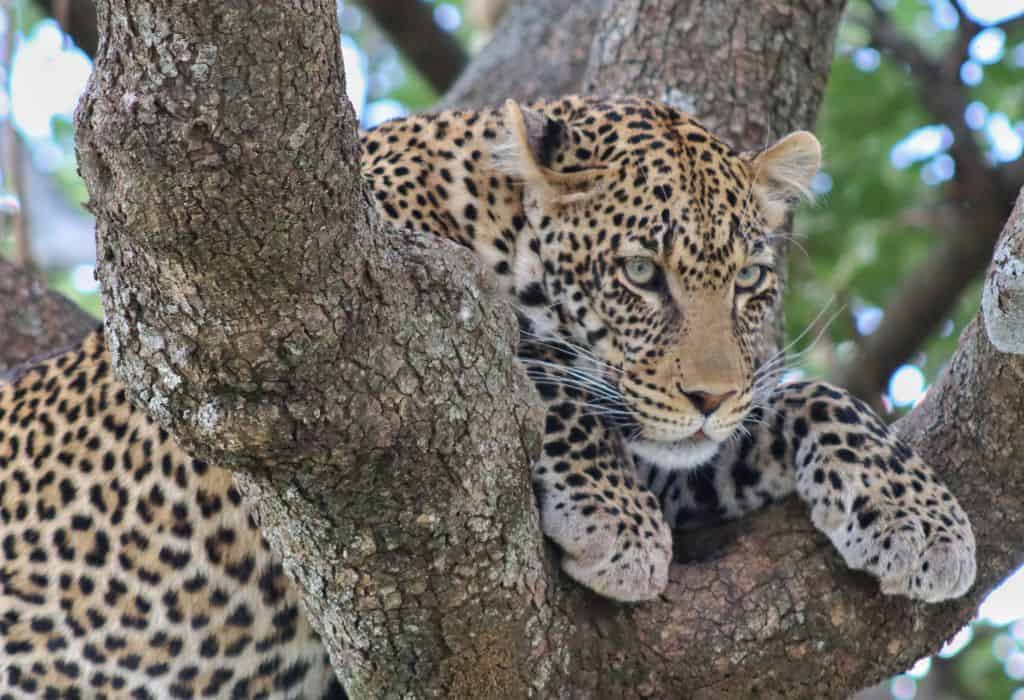 Tanzania
What can I say about Tanzania? It's the African all-rounder really, which is what makes it one of the best African countries to visit! With a mix of modernity, history and a little bit of Swahili magic. Tanzania was listed in CNN's best places to visit in 2023.
Tanzania is the Africa of your dreams and even with months to explore, you'll never get bored of this vast, beautiful and culturally diverse country – I never have!
It's home to some of the best safari destinations on the planet, including the Serengeti and the Ngorongoro Crater, as well as Africa's highest mountain, Mount Kilimanjaro.
The beaches are beautiful and you will love the vibrant Swahili coast, including the historical and fascinating islands of the Zanzibar Archipelago.
---
---
My Top 10 Tanzania Highlights
Climbing Mount Kilimanjaro or nearby Mount Meru.
Going on a Northern Circuit safari (Serengeti, Ngorongoro Crater, Lake Manyara, Tarangire).
Going on a Southern Circuit safari (Selous, Mikumi, Udzungwa Mountains and Ruaha).
Taking the Tazara Train from Tanzania to Zambia (or vice versa).
Visiting a tribe such as the Maasai or the Hadzabe.
Hiking through the Usambara Mountains.
Visiting the historical town of Bagamoyo.
Exploring the Zanzibar Archipelago (Unguja, Pemba & Mafia Island).
Seeing the Chimps in Mahale Mountains National Park.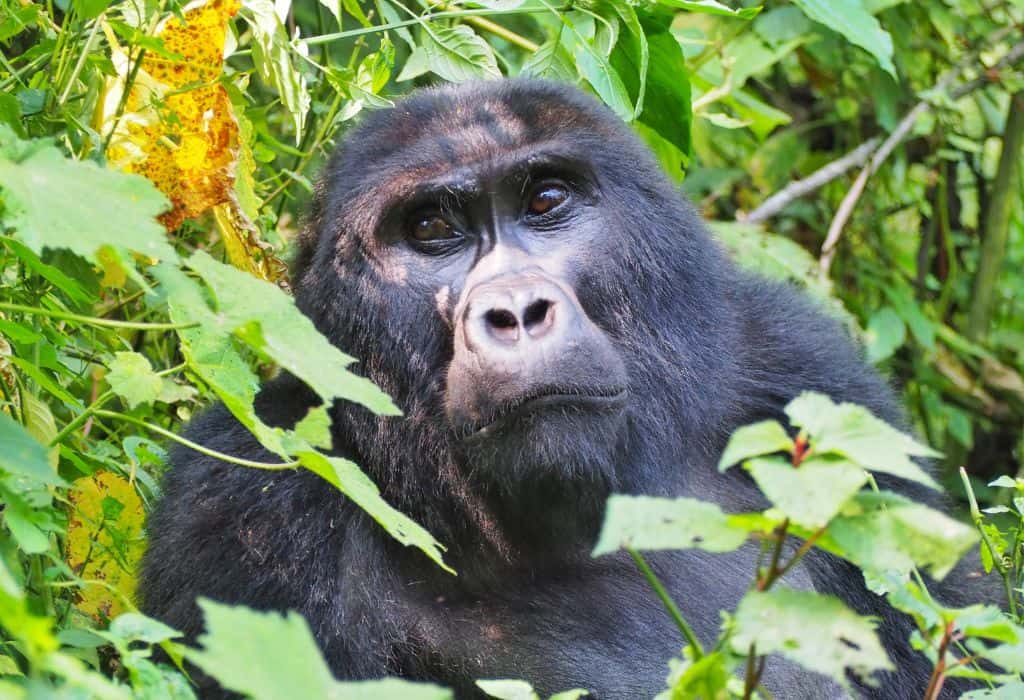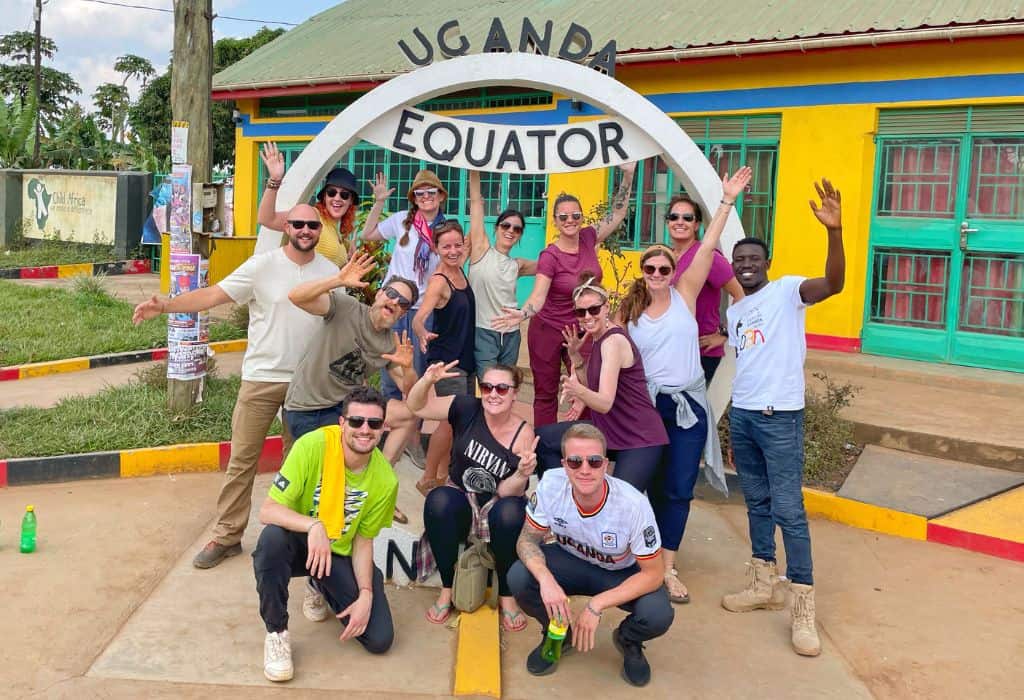 Uganda
Winston Churchill described Uganda as "the Pearl of Africa", so if Churchill thought Uganda was one of the best countries in Africa to visit, then that's good enough for me. And CNN also added Uganda to it's 'must visit' list for 2023.
I loved Uganda from the moment I crossed over the border from Kenya and it really is a special place. There are so many great things to do in Uganda and I fall a little bit more in love with the country every time I go.
Uganda is famous for its friendly people, lush green scenery, incredible national parks and is one of the best and only places in the world to go both chimpanzee and gorilla trekking.
It's also home to the River Nile, Lake Victoria, Murchison Falls National Park, Mount Elgon and the Rwenzori Mountains, so if adventure travel is your thing, you'll definitely find what you are looking for in Uganda.
---
---
My Top 10 Uganda Highlights
Gorilla trekking in Bwindi Impenetrable Forest.
Getting adventurous on the River Nile in Jinja and Bujagali.
Seeing the white rhinos at the Ziwa Rhino Sanctuary.
Climbing Uganda's 4th highest mountain, Mount Elgon.
Going on safari in Murchison Falls National Park.
Experiencing the vibrant Kampala nightlife.
Exploring the Crater Lakes region.
Chimpanzee trekking in Kibale Forest National Park or Budongo Central Forest Reserve.
Experiencing life in the Ssese Islands on Lake Victoria.
Hiking the Rwenzori Mountains, also known as the 'Mountains of the Moon'.
---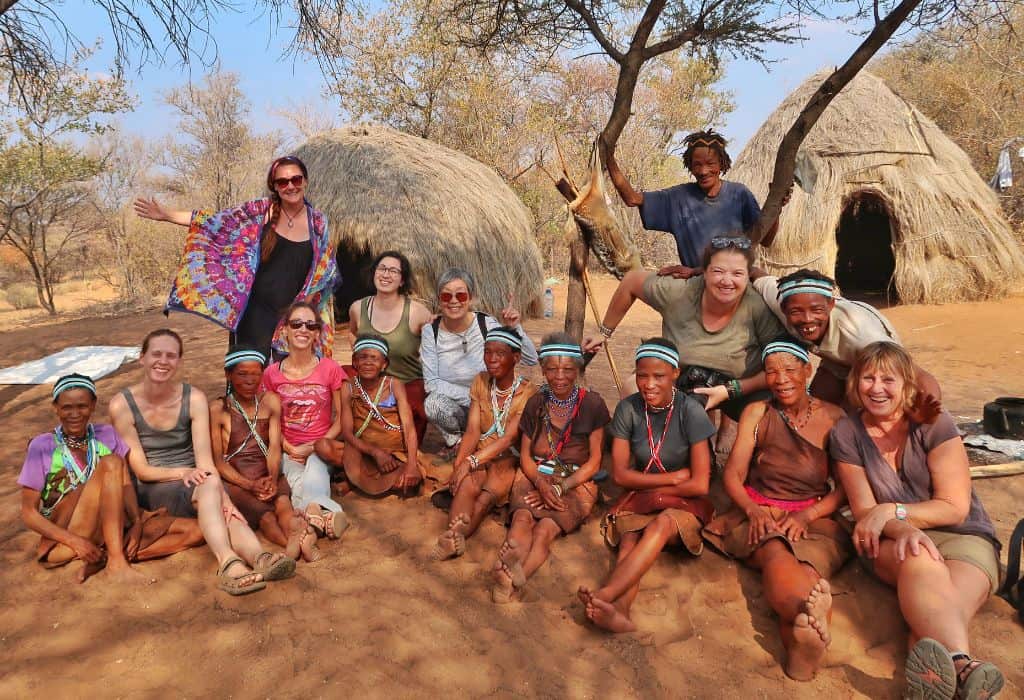 Africa – Best Countries to Visit in Southern Africa
Botswana
There's nothing quite like a Botswana safari. In fact, The Telegraph even named it 'the BEST safari in Africa', and I would 100% agree.
You get amazing safaris in countries like Kenya and Tanzania too, but there's something really special about safaris in Botswana, they're non-short of magical. Maybe it's something to do with the light? Or the sheer wildness of it all?
With very little development in the country, it really is a wonderful place to get away from it all and experience one of the last true wilderness destinations left on the planet. But there are also lots of things to do in Botswana that aren't just safaris.
One downside to Botswana, is that it can be expensive, but it is also possible to travel Botswana on a budget, if you know how (I can help you there).
Botswana is home to one of the largest elephant populations in the world, and a great place to spot leopards, so if safari is your thing, this is the place to be.
---
---
My Top 10 Botswana Highlights
Going on safari in Chobe National Park (both Savuti and Chobe Riverfront areas).
Taking a traditional mokoro (canoe) ride through the Okavango Delta.
Seeing the Okavango Delta from the air on a scenic flight.
Spending time with the meerkats of the Makgadikgadi Pan.
Seeing the annual Zebra migration.
Spending time with the San Bushmen of the Kalahari.
Going on safari in the Khwai Concession.
Going on safari in Moremi Game Reserve.
Going off the beaten path in the Central Kalahari Game Reserve.
Visiting the ancient rock paintings of the sacred Tsodilo Hills.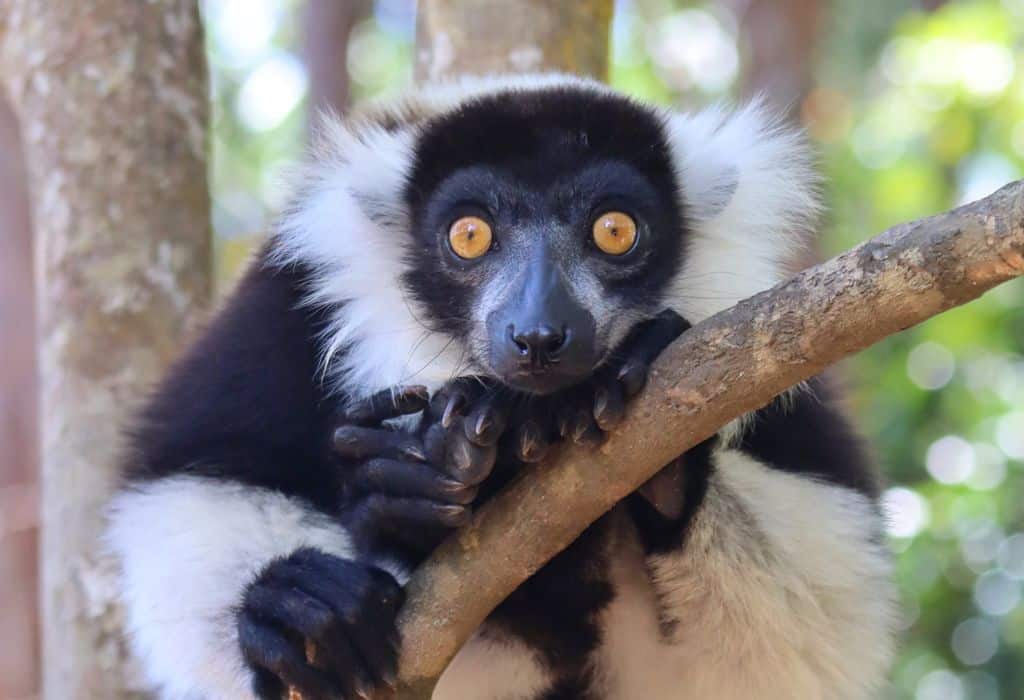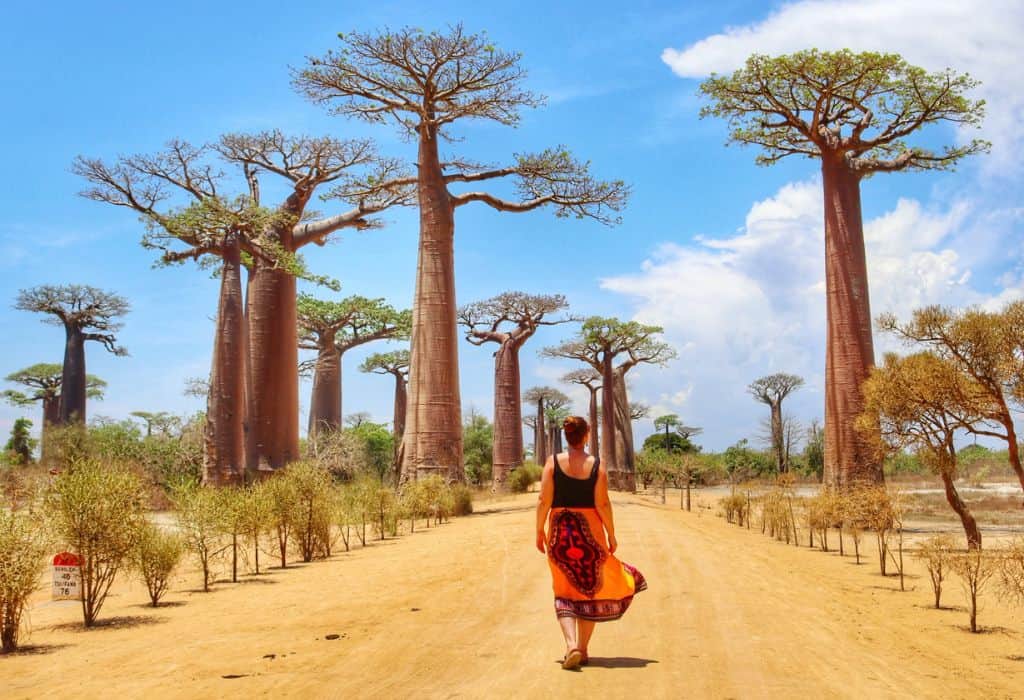 Madagascar
This is a new addition, as I only visited Madagascar for the first time in November 2022. But it quickly made its way into my top 10 (ok, 11) favourite countries in Africa!
Madagascar is different to anywhere else I have ever been. A mix between Southeast Asia and Africa, with many different subcultures and tribes, each with its own unique customs, traditions and fady (superstitions and taboos).
Madagascar doesn't have any traditional safaris, as you have on the mainland, but does have plenty of wildlife including lemurs, fossas, reptiles and marine life (humpback whales, whale sharks). It also has beautiful beaches, amazing food, wonderful scenery and friendly people.
Travelling in Madagascar can be rough at times, but it's such an adventure. You need to go before everyone else realises how amazing it is!
---
---
My Top 10 Madagascar Highlights
Seeing the ring-tailed lemurs in Anja Community Reserve.
Photographing the Avenue of the Baobabs at sunrise or sunset.
Exploring Tsingy de Bemaraha National Park.
Hearing the indris call in Andasibe-Mantadia National Park.
Canoeing and hiking through Ranomafana National Park.
Swimming with whale sharks in Nosy Be.
Seeing humpback whales in Ifaty or Nosy Boraha (Île Sainte-Marie).
Hiking through Isalo National Park.
Relaxing on the beautiful beach of Anakao.
Getting up close with lemurs at Lemur Island.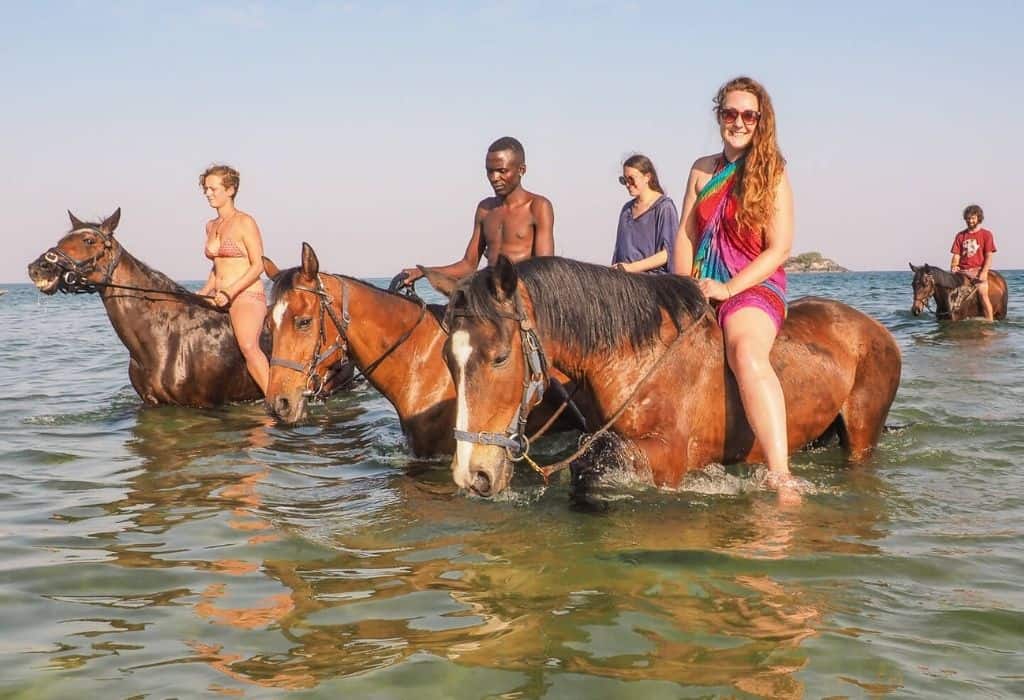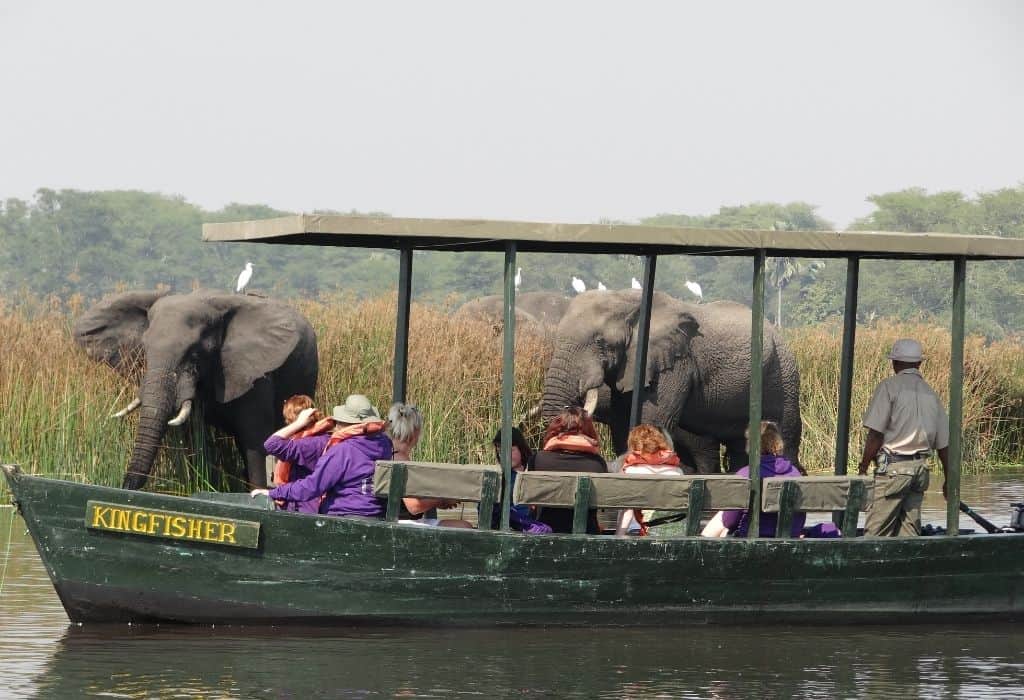 Malawi
Malawi is an incredible country, often overlooked compared to its more famous neighbours. But I would go as far as to say that Malawi is perhaps my favourite place in Africa to go proper backpacking, as it's easy enough to get around by public transport, very safe and not overly saturated with tourists.
I had one of my favourite ever ('Type 2 Fun') travel experiences whilst taking the Ilala Ferry in Malawi.
This landlocked country is known as the 'Warm Heart of Africa' due to the friendliness of the local people and it tends to be a place that you never want to leave.
The people are wonderful, the vibe is relaxed and the backpacker hostels are all awesome, so it's not uncommon for someone to go to a place for a few days and end up leaving a month later.
---
---
My Top 10 Malawi Highlights
Chilling out at Cape Maclear.
Partying at the Lake of Stars festival.
Going on safari in Liwonde National Park.
Hiking the Zomba Massif.
Climbing formidable Mount Mulanje.
Going on safari in Majete Wildlife Reserve.
Mountain biking in Nyika National Park.
Staying at The Mushroom Farm in Livingstonia.
Hanging out in fun Nkhata Bay.
Taking the Ilala ferry along Lake Malawi.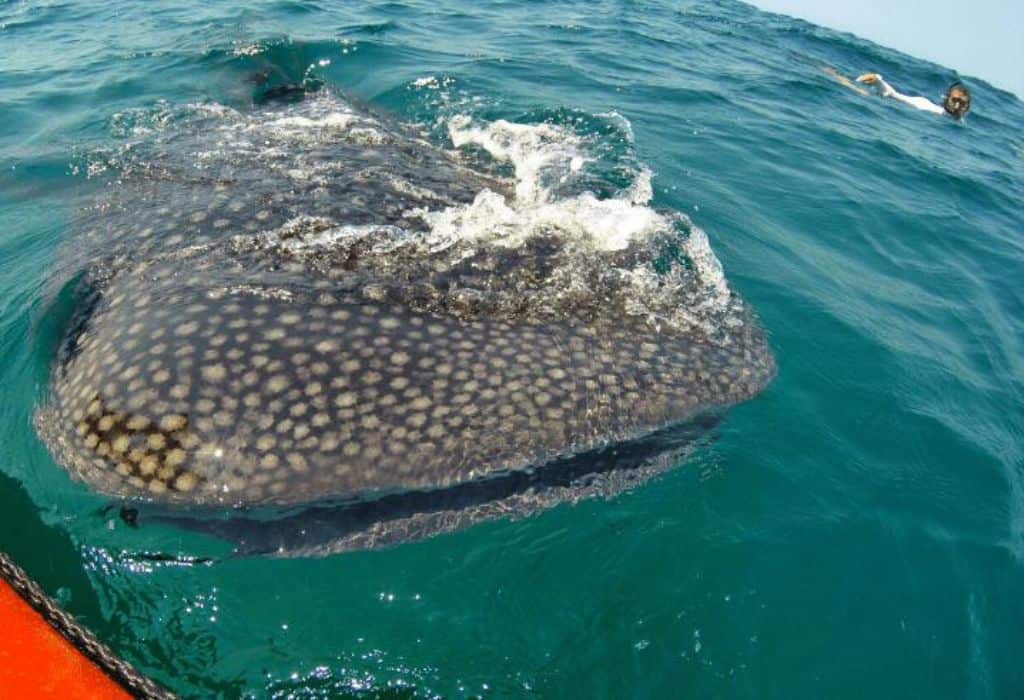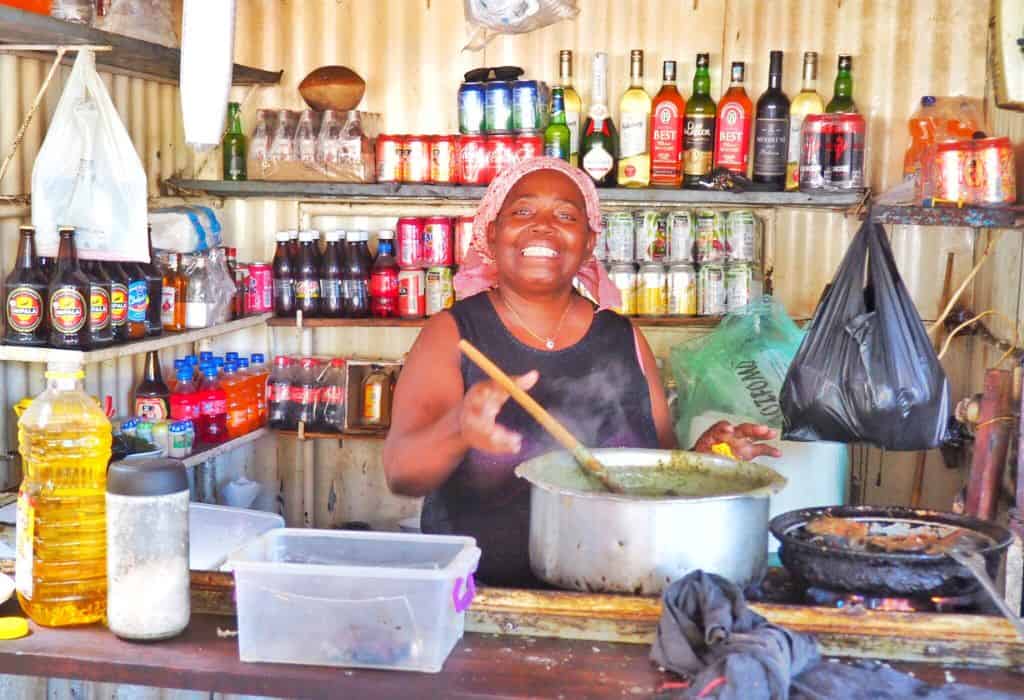 Mozambique
Mozambique is an incredible country, on the east coast of Southern Africa.
Travelling Mozambique isn't always easy, as it's a lot less developed than most of its neighbours and there are some places you need to avoid (the far north coast, near the Tanzanian border), but it is rewarding and always an adventure.
The beaches are some of the best you'll find in all of Africa, from the beautiful sandbanks of the Bazaruto Archipelago all the way down to Ponta do Ouro in the south.
There's excellent snorkelling and diving all along the coast and the town of Tofo is one of the best places in the world to go swimming with whale sharks too.
My Top 10 Mozambique Highlights
Swimming with whale sharks in Tofo.
Exploring cosmopolitan Maputo.
Visiting Inhaca Island.
Scuba diving the Bazaruto Archipelago.
Taking a dhow trip from Vilanculos.
Going island hopping around the Quirimbas Islands.
Visiting Quirimbas National Park.
Going on safari in the Niassa Reserve.
Exploring the Ilha de Moçambique.
Relaxing at the beaches of Xai-Xai.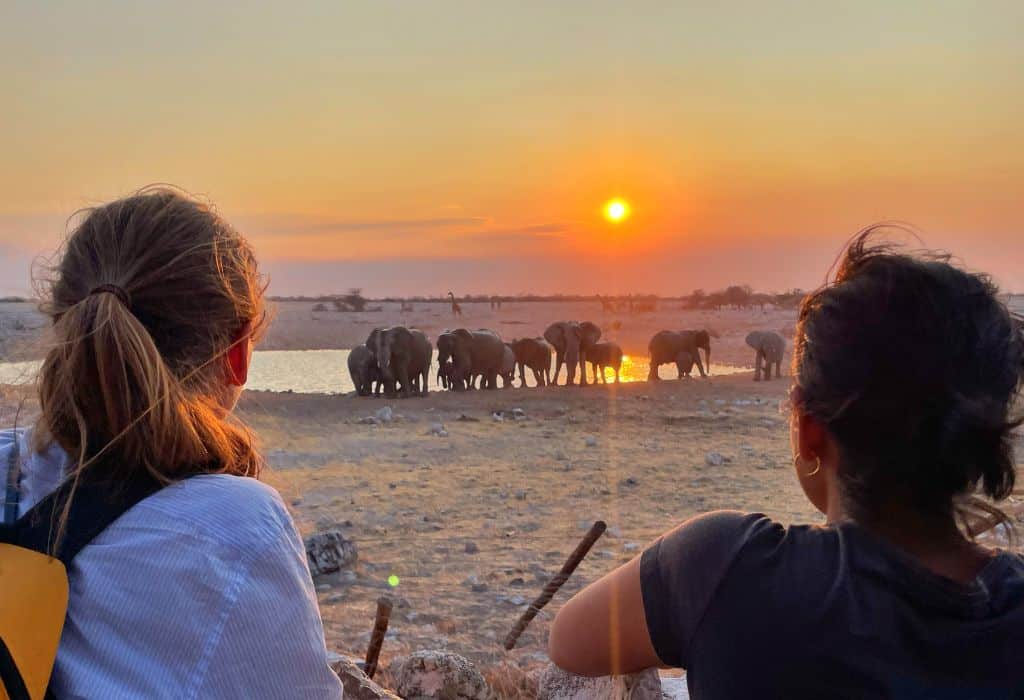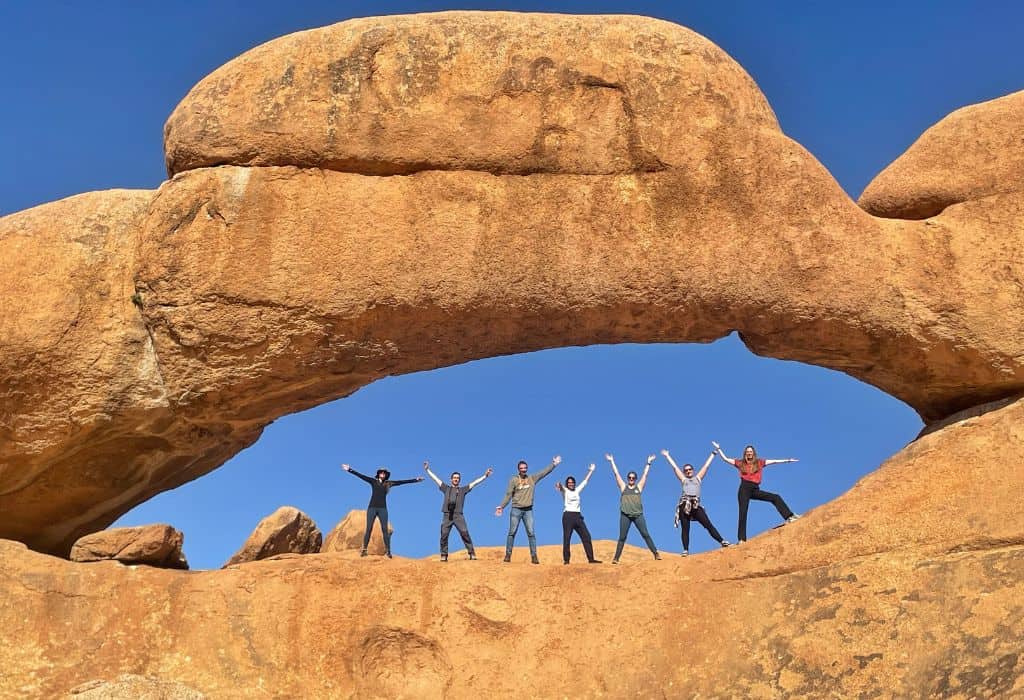 Namibia
Namibia is one of the most unique, fascinating and vast countries in all of Africa and with a population of only 2.5 million people, it's one of the most sparsely populated countries on earth (therefore one of the safest countries in Africa too).
With its other-worldly appearance, Namibia is a photographer's dream, with mysterious coastlines, colossal sand dunes, vast deserts, incredible wildlife and ethereal starry skies – there are so many unique places to see and things to do in Nambia.
It's quite deserted in some ways and a great place to get away from the stresses of modern life, but without being too out of your comfort zone, as it's also very modern in other ways.
Public transport won't take you to all the places you might want to go, so it's a great place for a road trip or taking a group tour.
---
---
My Top 10 Namibia Highlights
Going on safari in Etosha National Park.
Exploring the Namib Desert at Sossusvlei and Deadvlei.
Spending time with the San Bushmen in the Kalahari Desert.
Taking a tour of Sandwich Harbour.
Spending time with the Himba tribe.
Exploring the shipwrecks of the Skeleton Coast.
Hiking the Waterberg Plateau.
Getting adventurous in Swakopmund.
Seeing the desert-adapted elephants of Damaraland.
Marvelling at majestic Spitzkoppe.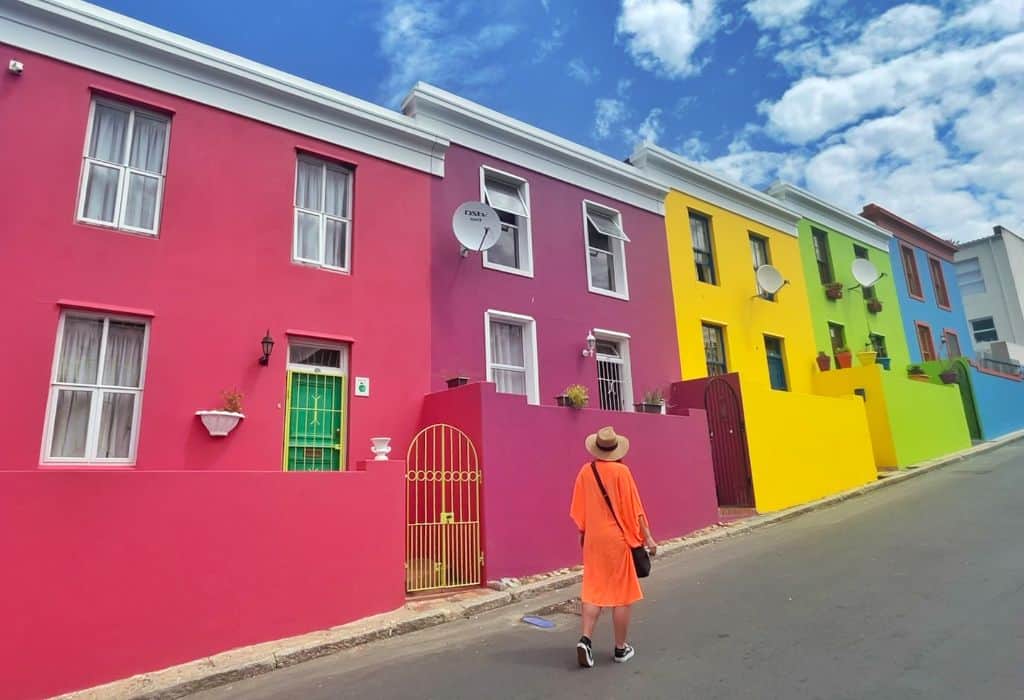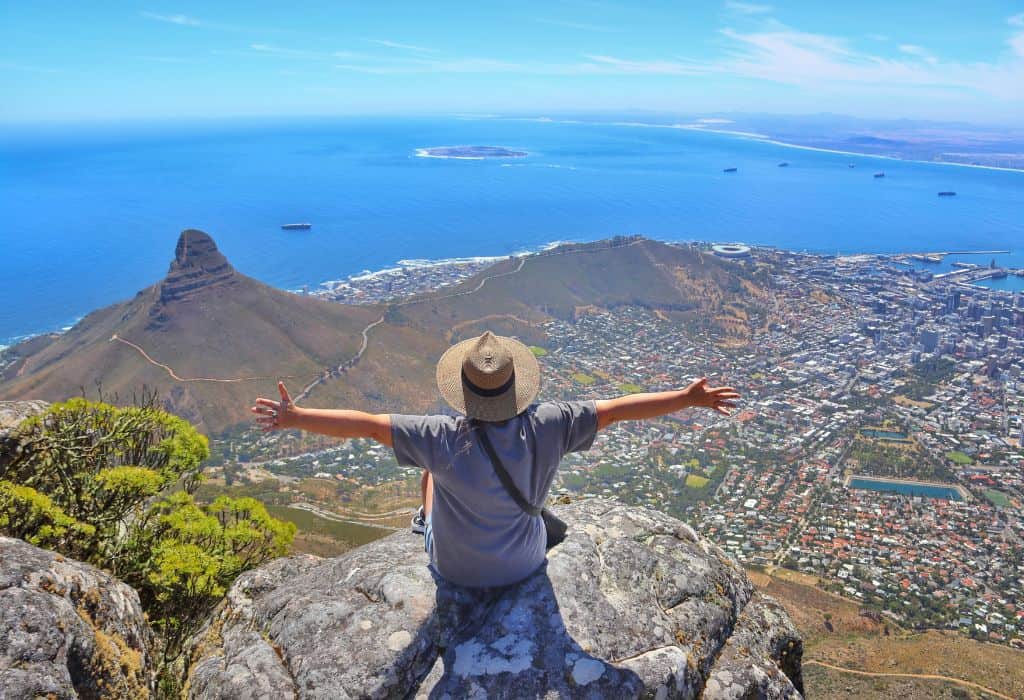 South Africa
South Africa is probably the most visited country in Sun-Saharan Africa, and for good reason. South Africa has it all! From the cosmopolitan cities to the incredible national parks, to the stunning beaches and everything in between – South Africa is a great place to visit, no matter what your interests.
Cape Town is one of my favourite cities in the world as it's so beautiful, and full of life. There are so many cool and free things to do in Cape Town and I love road-tripping the Garden Route. Johannesburg is pretty awesome too!
The country was nicknamed 'The Rainbow Nation' in 1994 after the apartheid era ended to describe the unity of the diverse racial, ethnic and cultural groups in the country.
---
---
My Top 10 South Africa Highlights
Exploring exciting Cape Town.
Hiking (or taking the cable car) up Table Mountain.
Road tripping the Garden Route.
Going on safari in Kruger National Park.
Seeing the 'Big 7' in Addo Elephant National Park.
Seeing the incredible Blyde River Canyon.
Exploring the untamed Wild Coast.
Hiking in the Drakensburg Mountains.
Going on safari in Pilanesburg National Park.
Exploring hipster Johannesburg.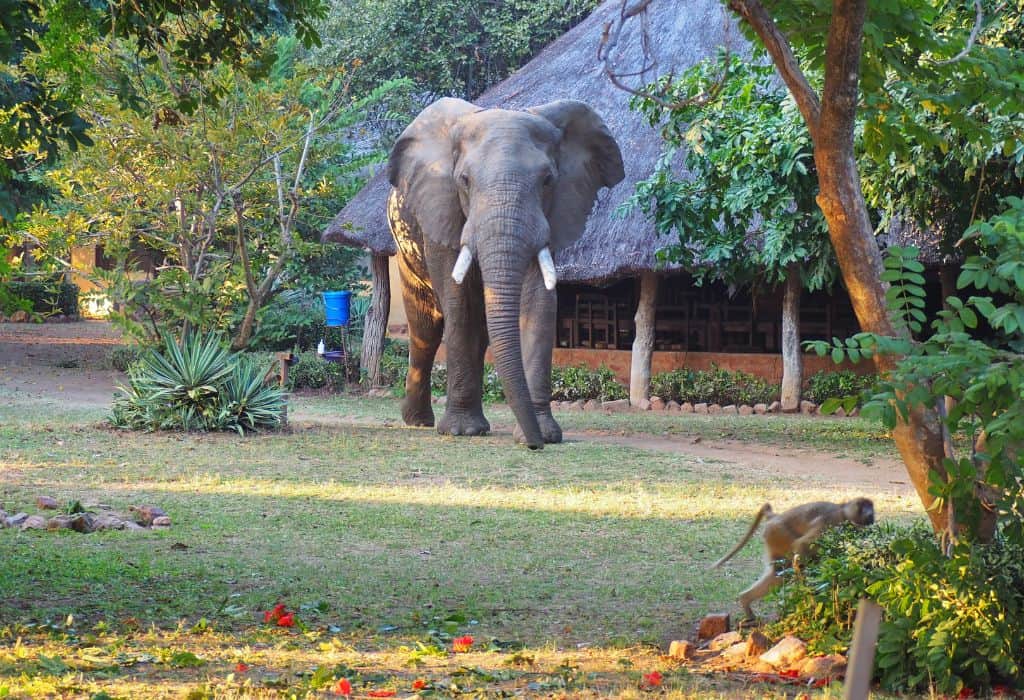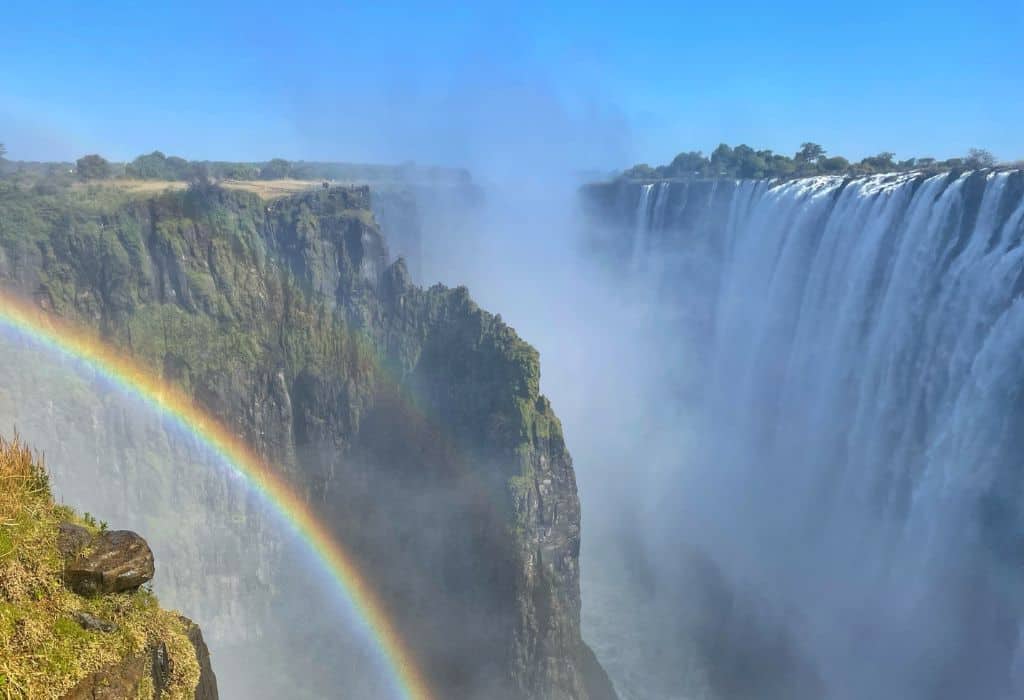 Zambia
I absolutely love Zambia which is why I'm nominating it as one of the best places to visit in Zambia.
Zambia has to be one of the friendliest and safest countries in Africa and with English being spoken by pretty much everyone, it's a very easy place to travel.
Many people travel to Zambia because it's the home to Victoria Falls and all the awesome activities you can do there, but fall in love with it due to all the other amazing things this country has to offer.
Whilst it's not as well-known as some of the other safari destinations in Africa, South Luangwa National Park is an incredible place. It's my personal favourite national park in Africa and is great for independent travellers due to the ease of getting there.
---
---
My Top 10 Zambia Highlights
Visiting Livingstone & Victoria Falls.
Swimming in the Devil's or Angel's Pool.
Going on safari in South Luangwa National Park.
Exploring the capital city, Lusaka.
Looking for wildlife in Kafue National Park.
Being out in nature in Lower Zambezi National Park.
Hiring a houseboat on Lake Kariba.
Visiting the Copperbelt in Northern Zambia.
Going on safari in Mosi-oa-Tunya National Park.
Canoeing along the Zambezi River.
---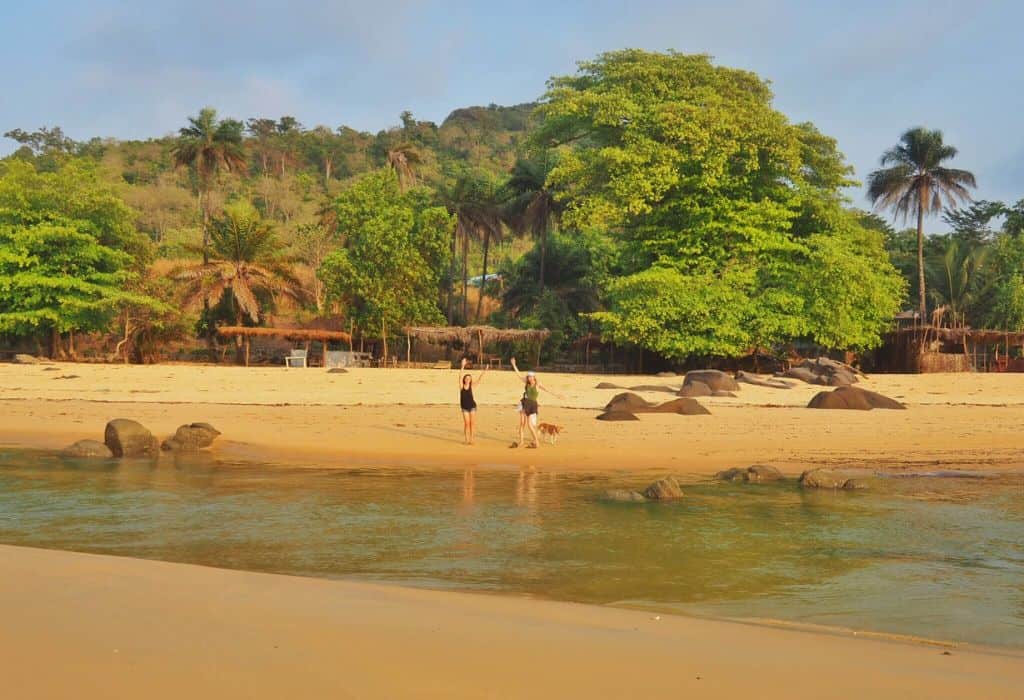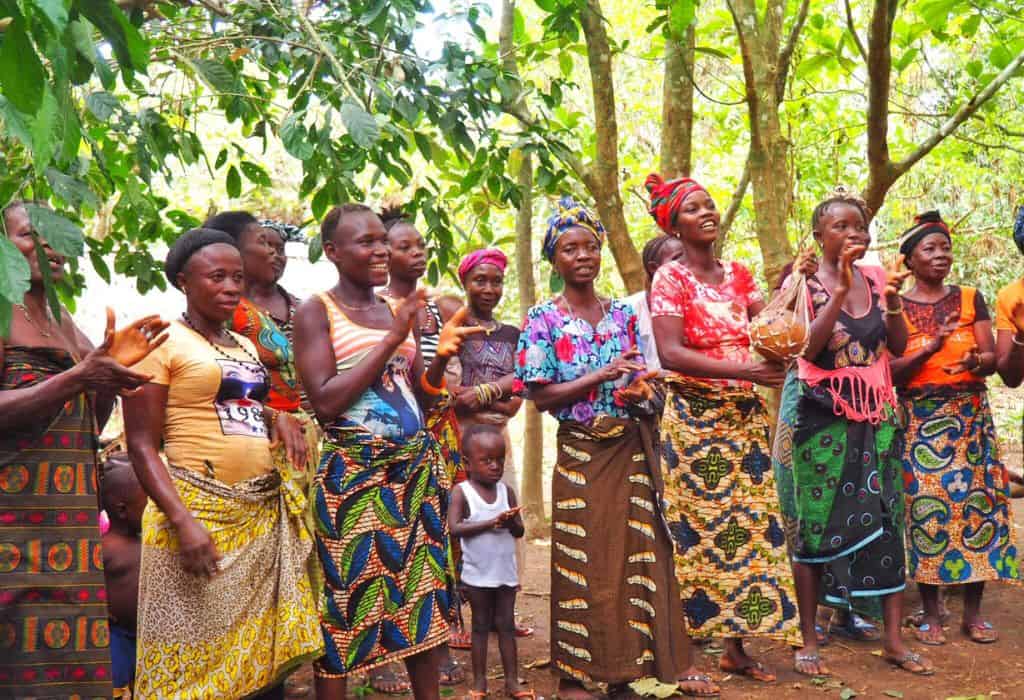 Africa – Best Countries to Visit in West Africa
Sierra Leone
Sierra Leone, known locally as 'Sweet Salone', is an amazing, friendly and vibrant country, with a lot to do and see. Plus, it's one of the only English-speaking countries in West Africa.
It's not an 'easy' country to travel in because there isn't a lot of tourism infrastructure in place and it's very much off the beaten track, but in my opinion, that's also one of the biggest reasons for going there.
Modern Salone is a far cry from its troubled past and you may be surprised to hear that it's also one of the safest countries to visit (the 50th safest country in the world).
Sierra Leone is a vibe, which is why it makes it onto my top 11 best countries to visit in Africa and is somewhere everyone should go before the rest of the world realise how great it is.
My Top 10 Sierra Leone Highlights
Sailing across to the remote Turtle Islands.
Exploring vibrant Freetown.
Learning the history of the transatlantic slave trade on Bunce Island.
Visiting the Gola Rainforest.
Looking for pygmy hippos on Tiwai Island.
Experiencing local life at the Rogbonko Village Retreat.
Seeing the rescued primates at the Tacugama Chimpanzee Sanctuary.
Chilling out on the beaches of the Freetown Peninsula.
Visiting Outamba-Kilimi National Park.
Climbing Mount Bintumani, Sierra Leone's highest peak.
Which are your best countries to visit in Africa? Any favourite places or things to do?
---
Pin This Post For Later