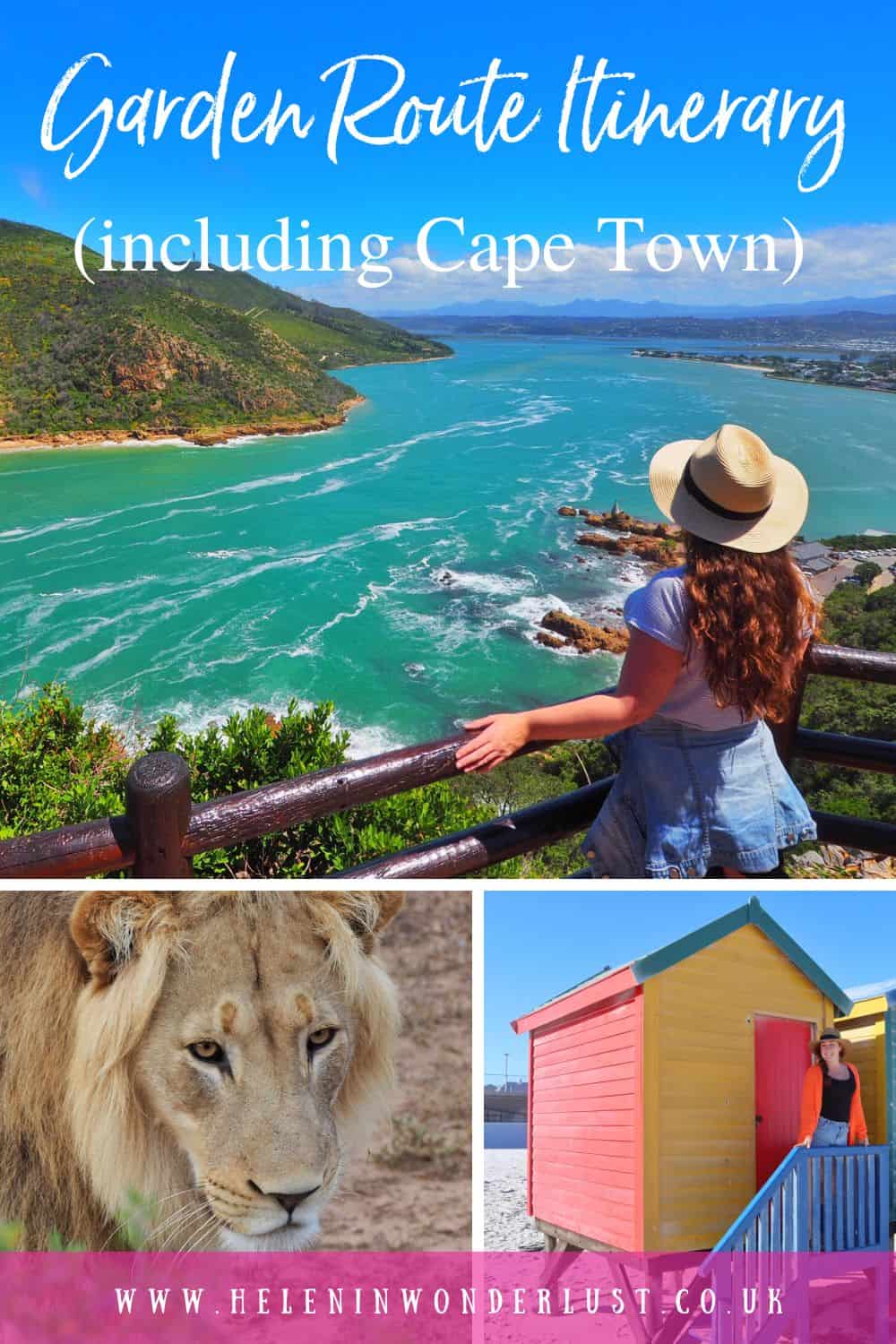 Last updated on April 16th, 2023 at 03:55 pm
Last Updated: April 2023
If you're looking to plan an incredible Garden Route itinerary, you're in the right place.
I've driven South Africa's famous Garden Route three times now, so I wanted to share my favourite Garden Route itineraries and tips with you, to help you plan your own epic trip.
The Garden Route is, what I would call a mix-and-match adventure because the 'perfect' Garden Route itinerary will be different for everyone, depending on the length of time you have and the things you like to do.
From adrenaline-pumping activities to long beachside hikes or wine tasting and fine dining, to fun things for kids, there's something to suit everyone!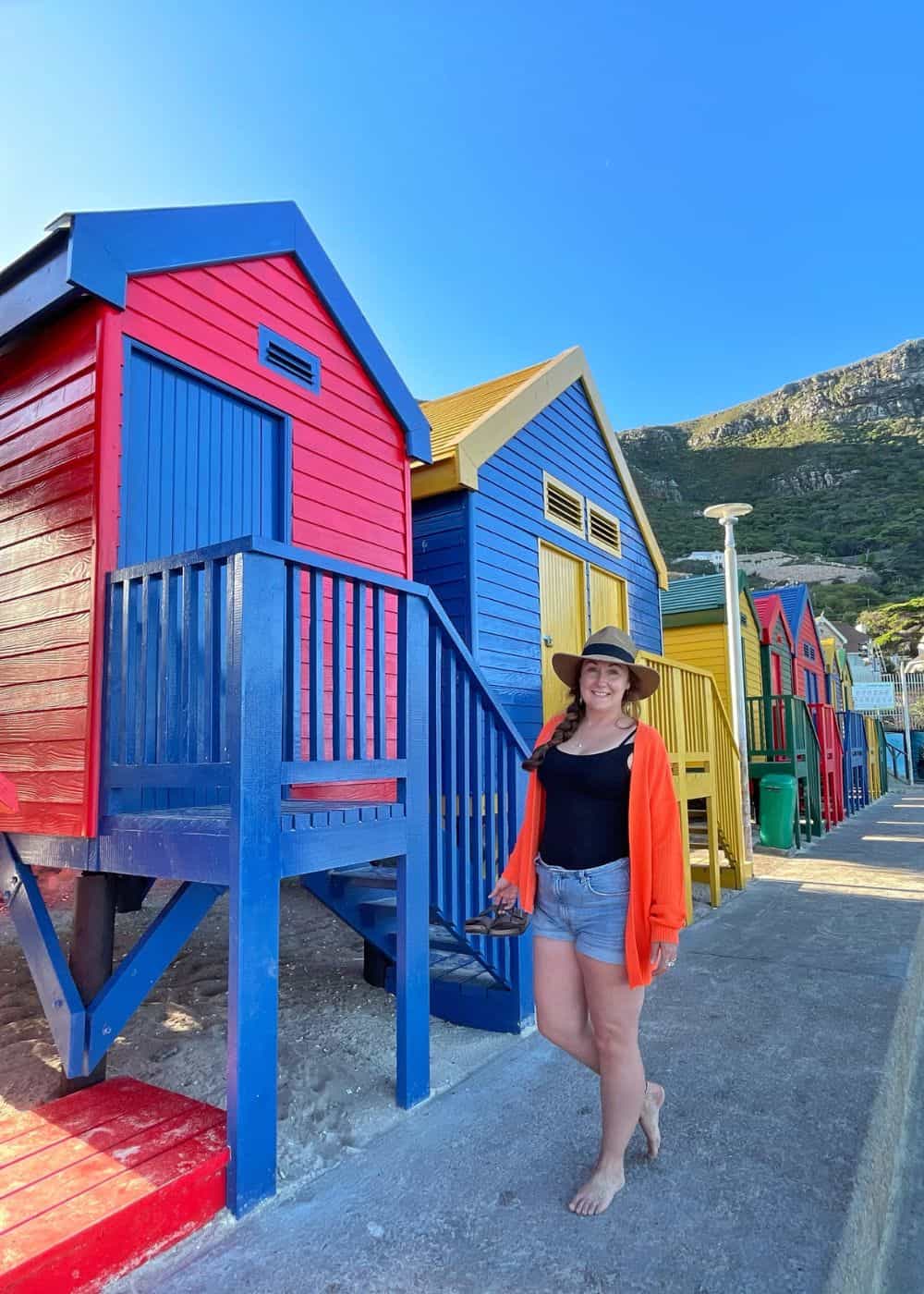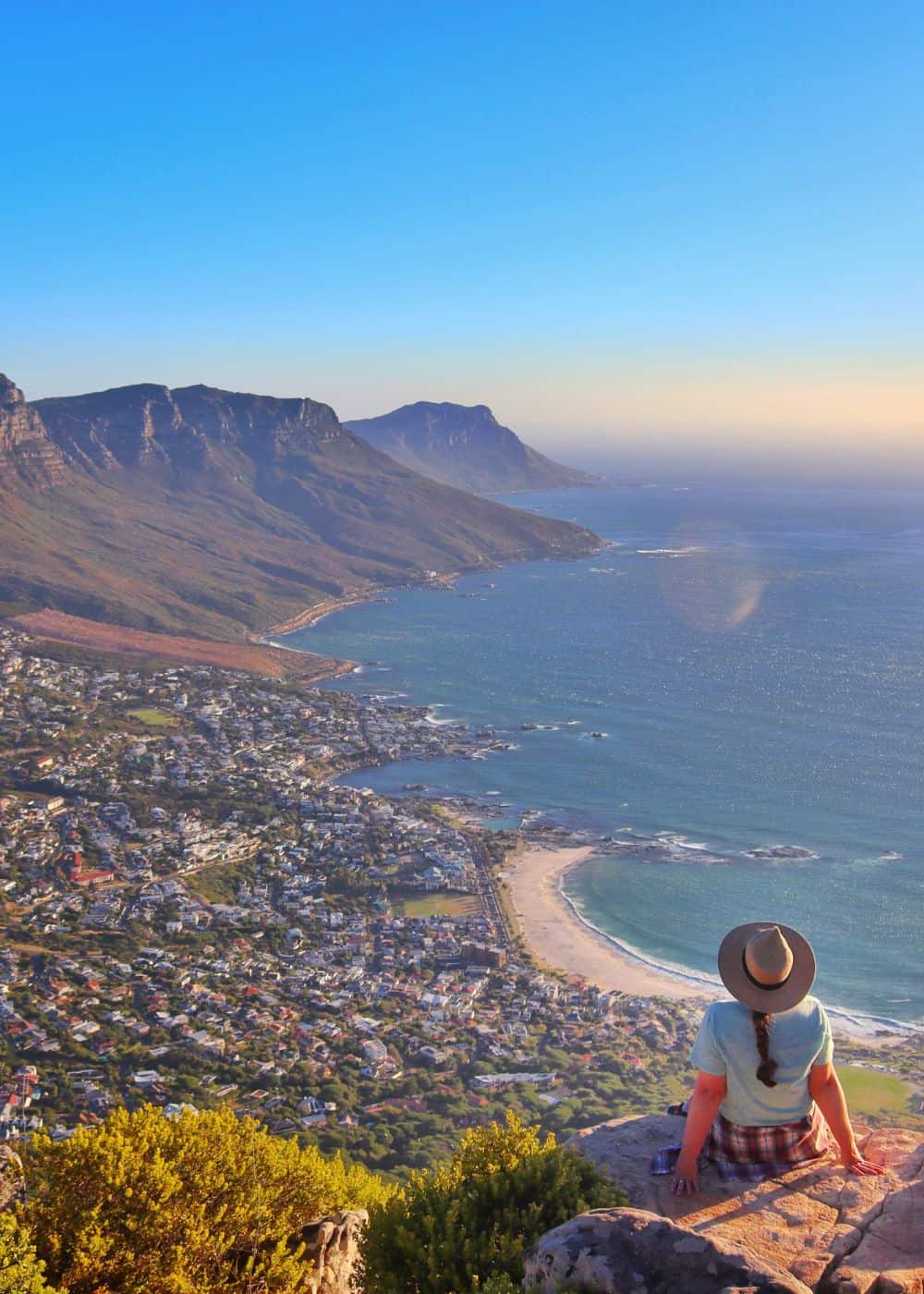 The Garden Route South Africa stretches along the coast from Mossel Bay on the west side to Storms River on the east side.
It is known to be one of the most famous road trips in the world and it's easily combined with the beautiful city of Cape Town – which is my favourite city in the world – as well as a few other of South Africa's best destinations like Addo Elephant National Park. Or incorporated into a longer South Africa itinerary.
Below you'll find my recommended Garden Route South Africa itineraries (including Cape Town, the Cape Winelands, Hermanus, Cape Agulhas, Jeffrey's Bay & Addo Elephant National Park), plus suggestions of things to do, to help you create your own perfect Garden Route trip.
Please Note: Some of the links in this post are affiliate links, which will earn me a small commission at no extra cost to you. Affiliate sales help with the running costs of this site, so thank you for your support!
---
An Awesome Garden Route Itinerary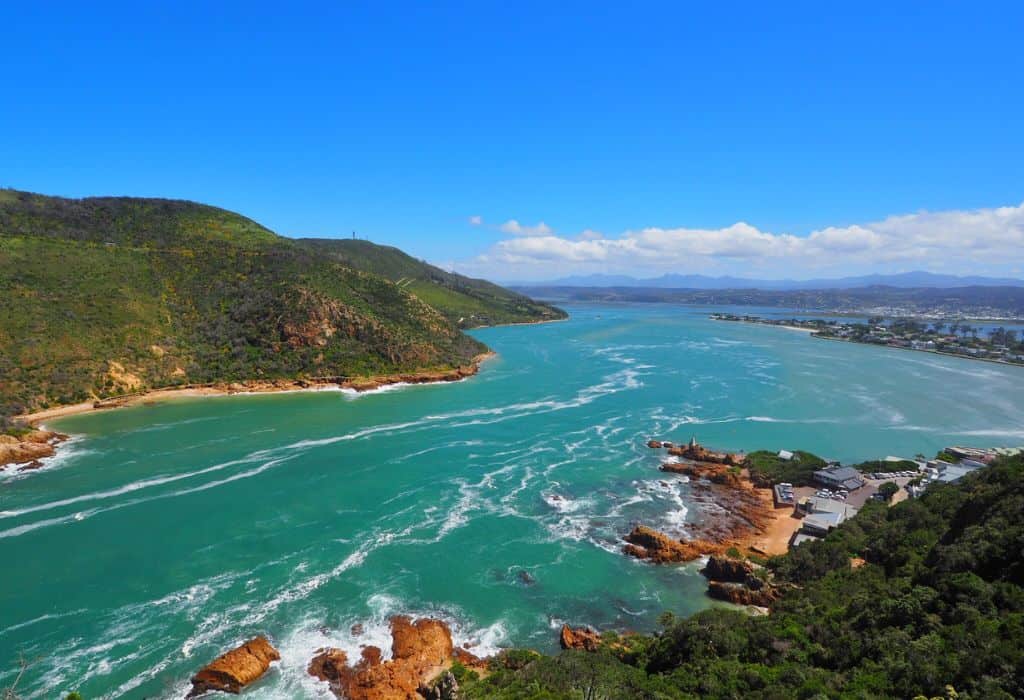 Is the Garden Route worth doing?
Absolutely! The Garden Route is beautiful and there are so many activities and highlights along the way. It's no surprise that it's one of South Africa's top tourist destinations. If you're planning a trip to South Africa, I would 100% recommend driving along the Garden Route.
How long is the Garden Route?
The Garden Route is a relatively short stretch of the South African coast at only 200km from start to finish, starting in Mossel Bay and ending in Storms River.
Mossel Bay is a 4-hour, 20-minute drive from Cape Town and Storms River is about a 2-hour drive from Port Elizabeth (also known as Gqeberha).
You can just do the Garden Route itself if you flew in and out of either George Airport or Plettenberg Bay (connecting through Johannesburg or Cape Town) Airport. However, many people choose to fly in or out of Cape Town (which has an international airport) or Port Elizabeth, extending their Garden Route adventure.
How many days to spend on the Garden Route?
Many of the highlights are close together, so you could see the Garden Route in just a few days, but the longer you have, the more you'll enjoy it.
The minimum amount of time I'd recommend for the Garden Route is 5 days. To do it properly, I'd allow at least 7 nights on the Garden Route itself, more if you want to add in other places too.
Most people travel the Garden Route in road trip style, moving every night or two. How long you stay in each area will very much depend on how long you have overall and what you want to do in each place.
What's the best way to get around the Garden Route?
The easiest and most flexible way to travel the Garden Route is to hire a car. You only need a 2-wheel drive car as the roads are all tarmac between Cape Town and Port Elizabeth.
But if you plan to off-road anywhere (ie. go on a self-drive safari), then you might consider a 4×4 but generally, you don't need one on the Garden Route.
Car hire is pretty cheap in South Africa and most companies allow you to hire a car in one place and drop it off in another, which is great if you don't want to double back on yourself.
I've hired cars through Avis, Bluu Car Rental and Comet Car Rental in the past and they've all been great.
If you can't drive, you can book a ticket on the Baz Bus, which stops at all the places I mention on this itinerary.
The Baz Bus is a great, backpacker-friendly, hop on hop off bus that covers most of South Africa and drops you off at your hostel. It is a safe and reliable way to travel, plus you may make a few new friends in the process. You can book your tickets here.
The downside is… once they drop you at your hostel, that's it, they're off to the next place and you are without transport until the next bus comes to take you to the next hostel. To get around the area you're in, you'll need to walk (not always possible), take taxis (not always available or easy to get) or take tours to get around when you're there.
Fortunately, all hostel are pretty good at organising activities, but having your own car is an advantage – otherwise, getting out to random places, popping out for groceries or restaurants to eat etc can be tricky (especially in more remote areas). My friend Jo wrote a great post about the pros and cons of the Baz Bus.
Alternatively, you could take a guided tour of the Garden Route with a local company.
Which direction to drive on the Garden Route?
You can either do a round tip, starting or ending in the same place (Cape Town, Port Elizabeth, George or Plettenberg Bay) or go in a continuous direction, flying into one place and out of another. All options work.
But your final itinerary will usually depend on where your international flights arrive/depart and how many days you have in total.
If you want to start and end in the same place, you can mix it up and stop at different places on the way there, than you do on the way back.
The first time I travelled the Garden Route we did the round trip from Cape Town. The second time I went, we started in Cape Town and ended in Port Elizabeth (our international flights went in and out of Johannesburg and then we took internal flights to and from Cape Town and Port Elizabeth). The third time, we did a round trip from Cape Town again.
I was asked, in the comments below, does it matter which side of the road you're on for the views? And in my opinion… no, not really! The road is on the coast in some places but inland in a lot of places too. So I don't think that being on the coastal side (remember they drive on the left in SA) has any major advantages.
To be honest, it doesn't really matter which way you go. It's all amazing!
What's the best time of year to drive the Garden Route?
The Garden Route is an all-year-round destination, but if you're hoping to see the southern right whale migration, the best time is from June – October, with peak calving season taking place in July and August.
This is also the best time to see great white sharks. Just be aware that this is winter in Cape Town and on the Garden Route, so if you're wanting warmer weather, try visiting between November and March.
Shoulder season (often meaning relatively good weather and cheaper prices) is March to May and September to November. January and February are known for having the most amount of sunshine, but it can still be cold and rainy at times.
Whatever the season, the weather in South Africa is quite unpredictable though, so it's always good to be prepared for all kinds of weather.
Map of the Garden Route
But if you'd like to add in Cape Town and or Addo/Jeffrey's Bay, the route looks something like this!
Sample Garden Route Itineraries
There's no right or wrong way to plan your Garden Route itinerary and there are lots of different ways you can do it, but my suggested itineraries would go something like this…
Itinerary 1: Cape Town to Port Elizabeth (or vice versa)
Here's a few sample itineraries for between 1 – 3 weeks.
1-Week Itinerary
Day 1 : Cape Town
Day 2: Mossel Bay (on safari) or Wilderness
Day 3: Wilderness
Day 4 – 5: Knysna
Day 6 – 7: Plettenberg Bay or Tsitsikamma National Park
Day 8: Depart from Port Elizabeth
2-Week Itinerary
Day 1 – 4: Cape Town (include a day trip to the Cape Winelands)
Day 5 – 6 Wilderness
Day 7 – 8: Knysna
Day 9 – 10: Plettenberg Bay
Day 11 – 12: Tsitsikamma National Park (Stormsriver, The Crags, or Nature's Valley)
Day 13 – 14: Addo Elephant National Park (Port Elizabeth)
Day 14 or 15: Depart from Port Elizabeth
3-Week Itinerary
Day 1 – 5: Cape Town
Day 6 – 7: The Cape Winelands (Franschhoek/Stellenbosch)
Day 8 – 9: Hermanus
Day 10 – 11: Wilderness
Day 12 – 13: Knysna
Day 14 – 15: Plettenberg Bay
Day 16 – 17: Tsitsikamma National Park (Stormsriver, The Crags, or Nature's Valley)
Day 18: Jeffreys Bay
Day 19 – 20: Addo Elephant National Park (Port Elizabeth)
Day 21: Depart
Itinerary 2: Cape Town to Cape Town
If you do a loop, you can visit some places on the way there and some on the way back which means you don't have to repeat any locations. Again, you can skip some of the locations if you have less time.
If you do the loop, I suggest starting and ending with Cape Town, rather than Port Elizabeth, but again, both work. And if you're starting and ending in Cape Town, there's no need to go as far as Port Elizabeth either!
1-Week Itinerary
Day 1: Cape Town
Day 2 – 3 : Plettenberg Bay or Tsitsikamma National Park
Day 4 – 5: Knysna
Day 6: Wilderness
Day 7: Cape Town
2-Week Itinerary
Day 1 – 2: Cape Town
Day 3 – 4: Knysna
Day 4 – 5: Tsitsikamma National Park
Day 6 – 7: Plettenberg Bay
Day 8 – 9: Wilderness
Day 10 – 11: Cape Winelands
Day 12 – 14: Cape Town
3-Week Itinerary
Day 1: Cape Town
Day 2 – 3: Hermanus
Day 4 – 5: Wilderness
Day 6 – 7: Tsitsikamma National Park (Stormsriver, The Crags or Nature's Valley)
Day 8 – 9: Addo Elephant Park
Day 10 – 11: Plettenberg Bay
Day 12 – 13: Knysna
Day 14: Oudtshoorn
Day 15 – 16: The Cape Winelands (Franschhoek/Stellenbosch)
Day 17: Cape Peninsula Drive to Cape Town
Day 18 – 21: Cape Town
Places to Visit on Your Garden Route Itinerary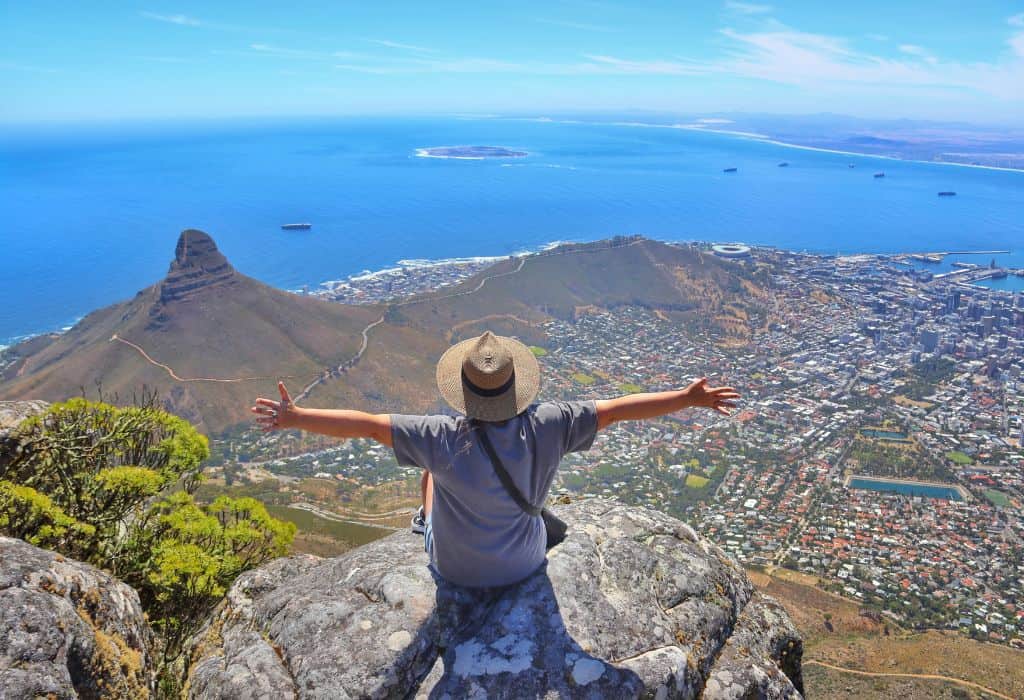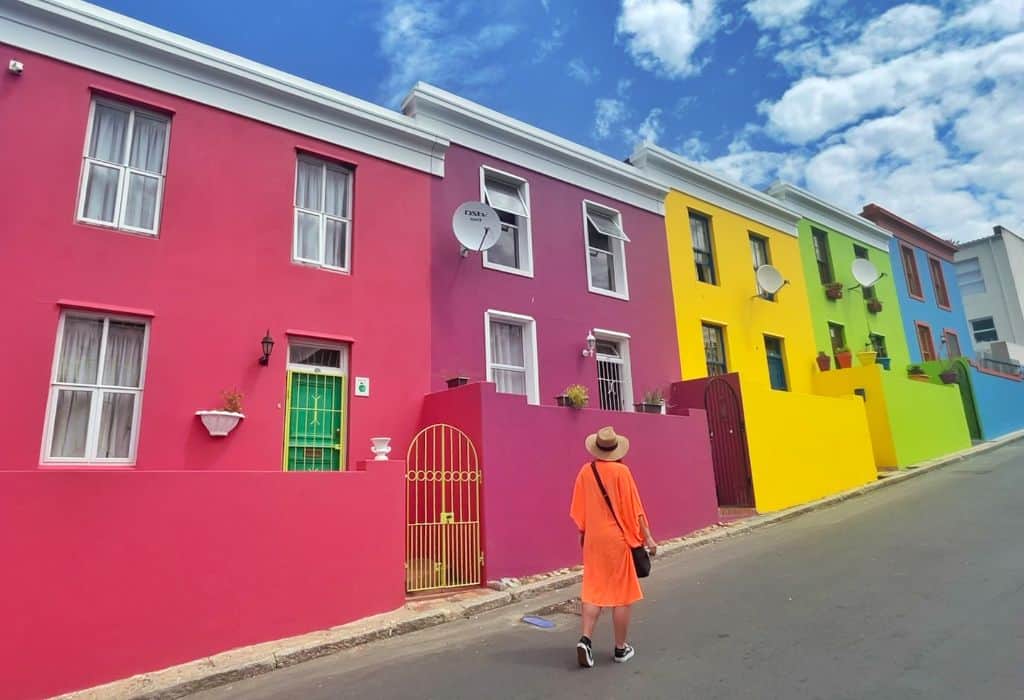 Cape Town
Starting with my favourite city in the world… Cape Town, which I would highly recommend adding this to your Garden Route itinerary.
You could easily spend weeks in Cape Town and still not see and do everything, but if you give yourself at least 4 – 5 nights, you will be able to get around a few of the main highlights.
From watching the sunset from the top of Table Mountain to driving the Cape Peninsular or just watching the world go by at the V&A Waterfront, you'll be absolutely spoilt for choice. Check out my guide to free things to do in Cape Town.
And don't be surprised if you're planning your return visit before you've even left.
Things to Do in Cape Town
Watch the Sunset From the Top of Table Mountain: Table Mountain is great at any time of day, but sunset is extra special. Check the weather before you head up.
Drive the Cape Peninsular: This is one of the best drives in Africa and definitely a must-do activity in Cape Town. The main stops are Muizenberg, Kalk Bay, Boulders Beach (to see the penguins – yay), Cape Point, Cape of Good Hope, and the Chapman's Peak Drive. You could also finish with a nice cool drink in Camp's Bay overlooking the ocean.
Go Wine Tasting in Stellenbosch or Franshoek: Less than an hour or so outside the city, you will find two of the world's best wine regions. It would be rude not to really. We booked this tour and it was great!
Go Surfing at Muizenberg Beach: This is one of the best surf spots in South Africa.
Visit the V&A Waterfront: Yes it's a bit touristy, but the V&A Waterfront is beautiful and a great place to spend an afternoon.
Hike Lion's Head: To get one of Cape Town's most incredible views, hike up to the top of Lion's Head.
Visit the Neighbourgoods Market: Each Saturday, the Old Biscuit Mill in Woodstock turns into the Neighbourgoods Market where you'll find food, drinks, and lots of other lovely things.
Where to Stay in Cape Town
There are tons of different accommodation options My favourite locations to stay in Cape Town are Sea Point, Green Point, De Waterkant and V&A Waterfront. Then just outside of the city, you have Camps Bay and Clifton.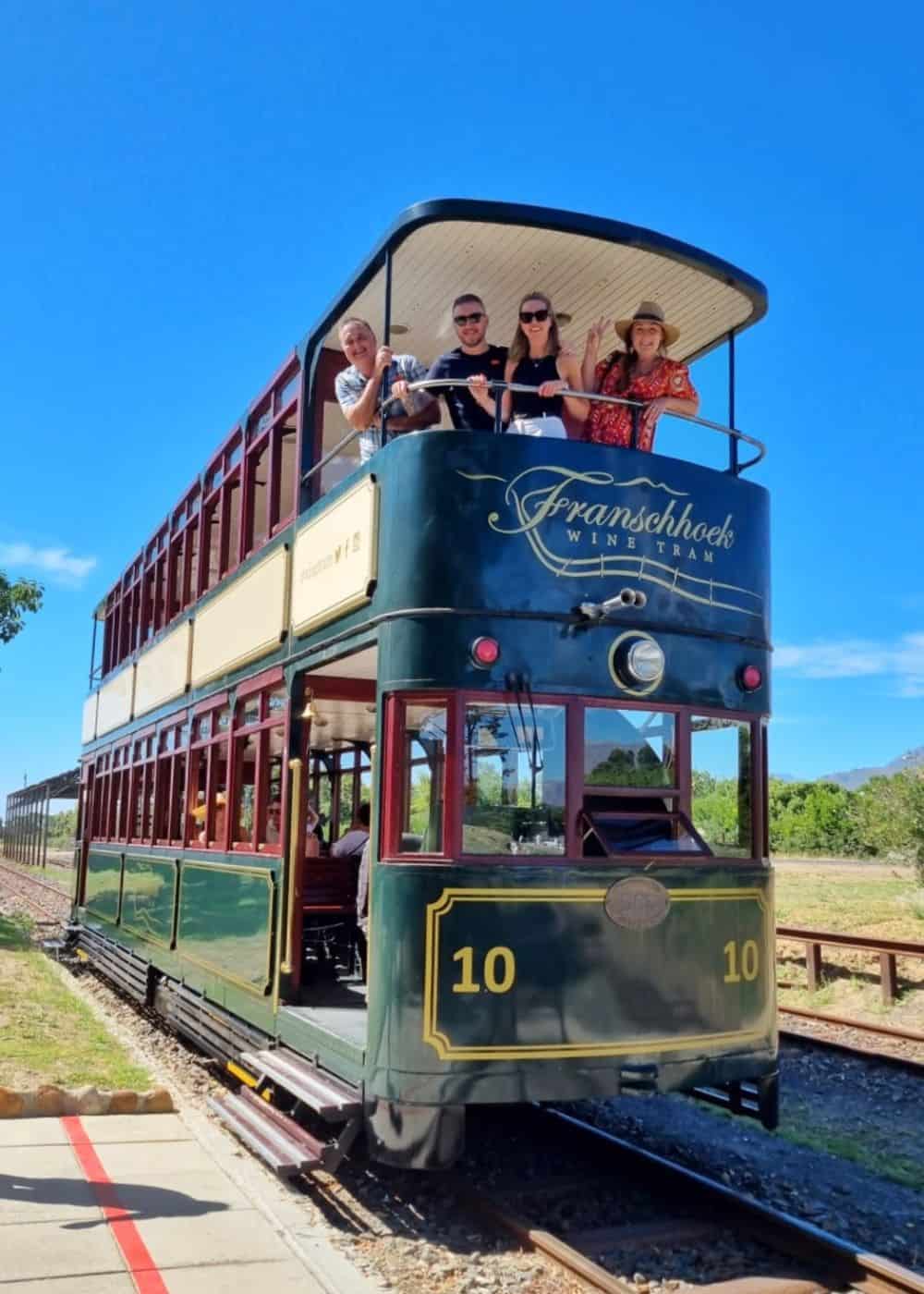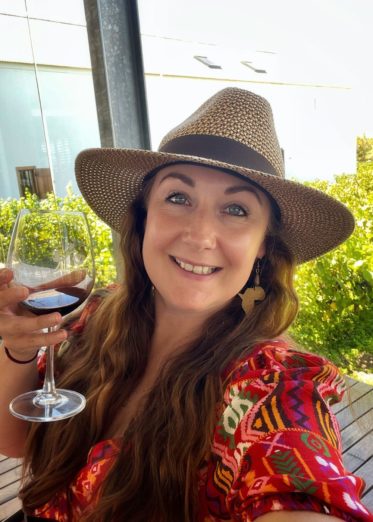 The Cape Winelands
I LOVE the Cape Winelands, so if you enjoy wine, I would suggest spending a day or two exploring Stellenbosch, Franschhoek or both as the towns are very close to each other.
You can stay in either place or take a day trip from Cape Town. There are several operators that offer day trips/group trips to the region where you visit different wineries or, you can hire a driver to take you around for the day.
All of the wineries offer wine tastings and some have other activities you can take part in, such as horse riding, cellar tours, cheese/chocolate pairings, markets, live music, olive oil tastings, mountain biking and garden tours – so you can really make a day of it.
On the last trip, we spent a day on the Franschhoek Wine Tram which was SO MUCH FUN! We organised a private transfer from Cape Town (with Bluu Car Rental via the wine tram website) and took the Orange Route. We visited 4 wineries throughout the day – Babylonstoren, Bacco, Vrede en Lust and Boschendal and they were all amazing.
Things to Do in the Cape Winelands
Visit a Winery (or two, or three, or four): You can visit a wine estate and spend the whole day or tour around a few different wineries. I highly recommend the Franschhoek Wine Tram.
See the Ducks at the Vergenoegd Löw The Wine Estate: Located in Stellenbosch, this was one of the cutest wineries I visited. Throughout the day they have a duck parade which is great to watch. But the ducks aren't just cute, they also eat the bugs, meaning that the wine production is more eco-friendly.
Visit the Kayamandi Township: It's very easy to get a very one-dimensional/glossy view of Cape Town and South Africa, but I personally think it's important to see all sides of a place. I don't see visiting a township as 'poverty porn' if done in the respectfully. Township visits can be a great way to get a better insight and understanding into a country's history and economic makeup. And as well as breaking down stereotypes, it can also provide employment and income for residents. I write a bit more about this here.
Visit the Boschendal Wine Estate Night Market: This winery in Franschhoek offers several activities including a food and drink market on Friday evenings in the summer months.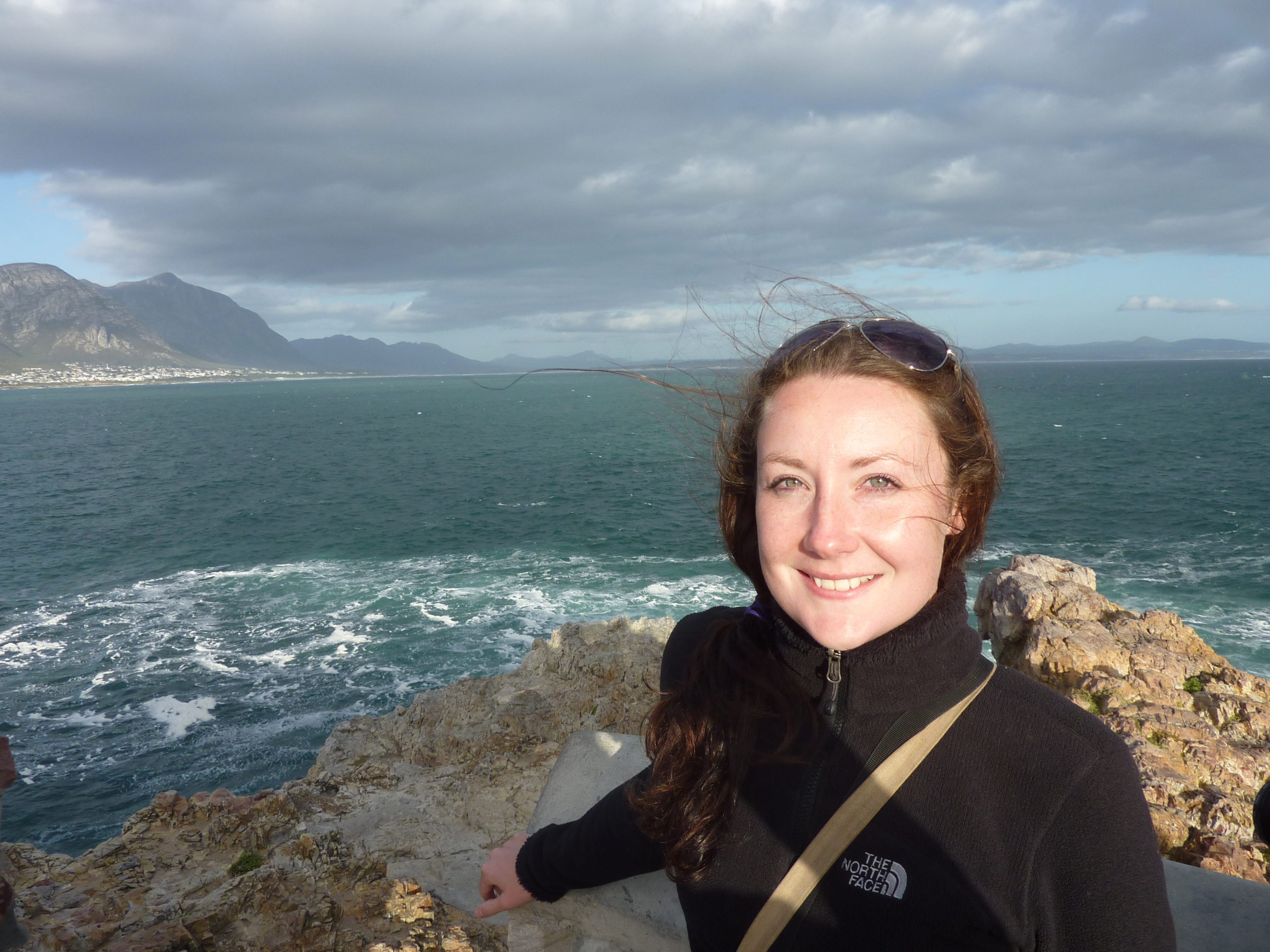 Hermanus
Hermanus is a great place for whale watching, especially between the months of June and October when the southern right whales come to calf and play in the waters here.
It's usually best to do an early morning boat trip to see the whales, but they're often close to shore so you can sometimes see them for free!
There are a few nice spots for lunch around here too and again, if time permits you could also stay here.
If you needed to cut somewhere out of your Garden Route itinerary, I would perhaps suggest Hermanus, as you can go whale watching in Knysna too.
Things to Do in Hermanus
Go Whale Watching: If you want to see the whales up close, you can find a number of boat trips here. Or if you want to stay on dry land (that sea can be choppy AF) The Cliff Path and Siever's Point offer the best views.
Visit the Old Harbour Museum: Learn about the history of Hermanus with a trip to the Old Harbour Museum.
Go Shark Cage Diving: Some people agree with it, some don't, but if you want to go shark cage diving, there are a number of tours that leave from Hermanus and nearby Gansbaai.
Visit Parrie the Giant Stingray: Swing by Struisbaai Harbour to meet its most famous resident, Parrie.
Where to Stay in Hermanus
Hermanus Backpackers: I stayed here 10 years ago and remember it being very nice. A great option if you're on a budget.
The Whale on Main: This place looks like the perfect place to rest your head for the night.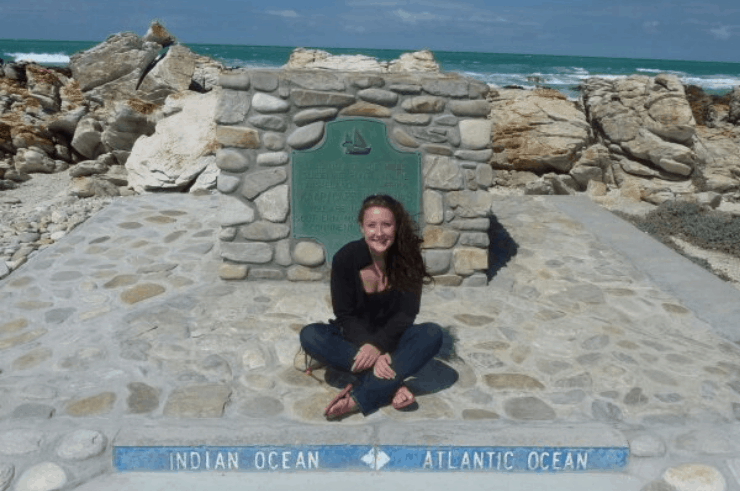 Cape Agulhas
Between Hermanus and Mossel Bay (via a bit of a diversion south), you'll find Cape Agulhas (L'Agulhus), the most southerly tip of the African continent. Here you can take pictures at the exact point the Atlantic and Indian Oceans meet, visit the 'Map of Africa' monument and the Cape Agulhas Lighthouse nearby.
This can also be done as a day trip from Hermanus.
Swellendam
Swellendam is a great place to stop for lunch if driving between Cape Town/Hermanus and the Garden Route. I'm sure it's also a lovely place to stay too, but I've only ever passed through.
We ate lunch at a great restaurant called La Belle Alliance which overlooks the Koornlands River. We were lucky enough to get a table on the deck which was really nice. There are some nice shops in the town too, but it was a Sunday when we went and not much was open.
Mossel Bay, George & Sedgefield
From there, make your way to Mossel Bay which is the beginning of the 'actual' Garden Route itinerary. It also has the nickname 'the adventure capital of the Garden Route'. Mossel Bay lies close to both George and Sedgefield.
I've put these three towns together as I've not stayed in any of them, but they are also good (but bigger) alternatives to Wilderness (see below) where I usually stay! George is the biggest town on the Garden Route and where you'll find the Garden Route Mall.
Mossel Bay is the best place on the Garden Route to do a safari and there several reserves, including the Gondwana Private Game Reserve, the Indalu Game Reserve , Botlierskop Private Game Reserve and the Garden Route Safari Camp. You can find organised safari tours here.
Oudtshoorn
You could easily skip Oudtshoorn in the Little Karoo, but if you have the time…
Oudtshoorn used to be famous as the place where you could ride an ostrich (which is cruel, so please don't do it) but now it's the place in South Africa where you can hang out with Timon and pals.
Yes, you can spend time and interact with meerkats at the De Zeekoe Guest Farm, a beautiful 150-year-old, restored colonial homestead with views of the Swartberg and Outeniqua mountains.
So, maybe detour off your route a little and spend a night here if you get the chance!
Things to Do in Oudtshoorn
Hang out With Meerkats at De Zeekoe Guest Farm: This would probably be my number one reason for going to Oudtshoorn. You can find out more info here.
Visit the Cango Caves: Around a half-hour drive from the farm, you'll find the Cango Caves, in the Cango Valley. If you're interested to see interesting rock formations, you'll love this.
Where to Stay in Oudtshoorn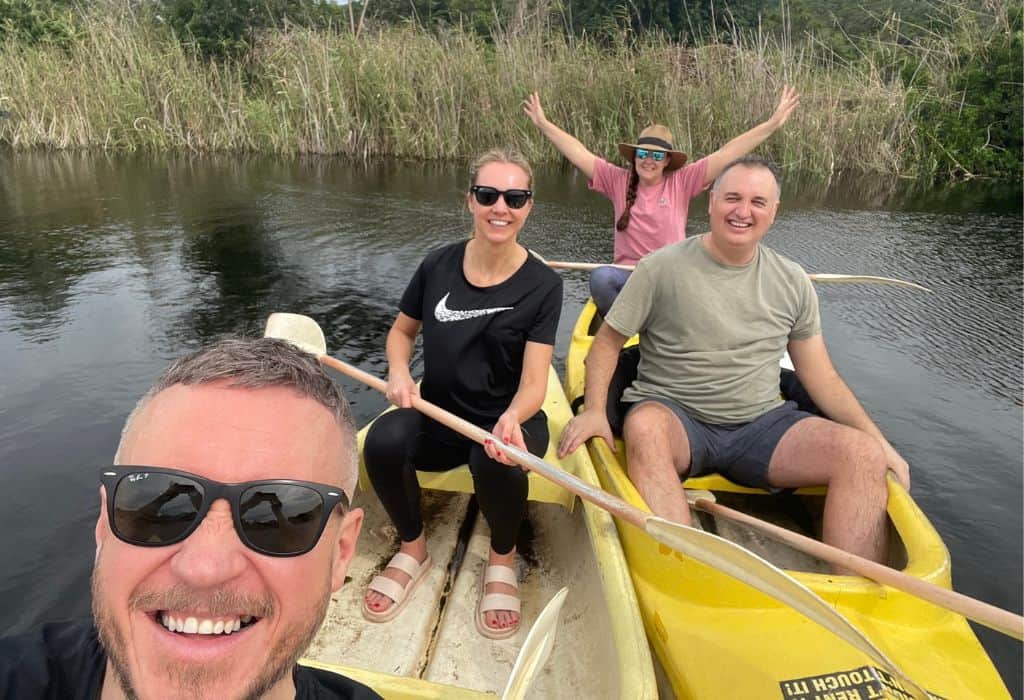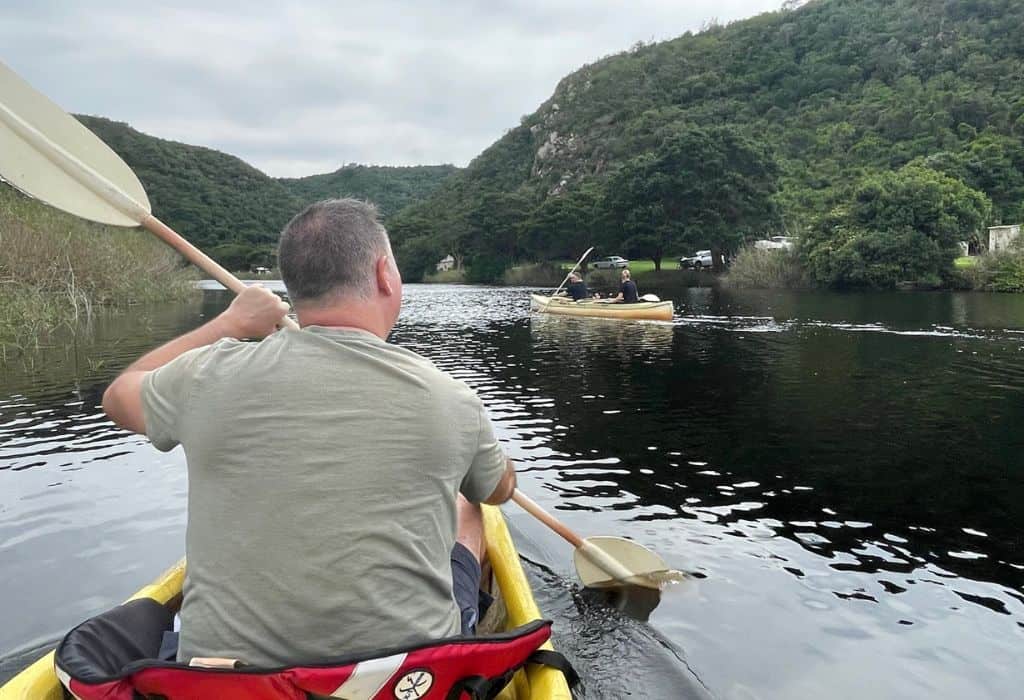 Wilderness
Wilderness is a beautiful part of the Garden Route, lying in the foothills of the Outeniqua Mountains. It's a lovely place to spend a day or two, immersed in natural beauty. I'd recommend at least one night here if you can fit it in.
Many of the activities centre on the Touw River and the surrounding area, so if being in the great outdoors is your thing, then you'll love it here. As well as the river (which is absolutely gorgeous), there is a stunning and expansive beach.
On the way from Knysna to Wilderness, you could also make a stop in the quiet town of Sedgefield (some people also stay here) which holds the Wild Oats Farmers Market on Saturdays. Oh, and definitely eat at The Girls restaurant! We loved it there.
Things to Do in Wilderness
Hiking in Wilderness National Park: There are 5 hiking trails within the Wilderness National Park for you to explore, including the Map of Africa Viewpoint.
Go Canoeing or Kloofing on the Touw River: Eden Adventures offers a few different canoeing and kloofing trips on the river. You can also hire canoes at the Ebb & Flow Rest Camp.
Go Paragliding: Wilderness is a great place for paragliding… if you're feeling brave. The Map of Africa is a popular launching spot. Book your trip with Dolphin Paragliding or Cloudbase Paragliding.
Stop at the Dolphin Point Lookout: For one of the best views in the area, stop at the Dolphin Point Lookout between Wilderness and George.
Head to the Beach: I loved spending time chilling on the beach here as it's stunning and wild.
Go Surfing: Like many of the other places along the coast, Wilderness is a great place to surf.
Visit Timberlake Village: Timberlake Village is a beautiful place with independent shops and restaurants.
Where to Stay in Wilderness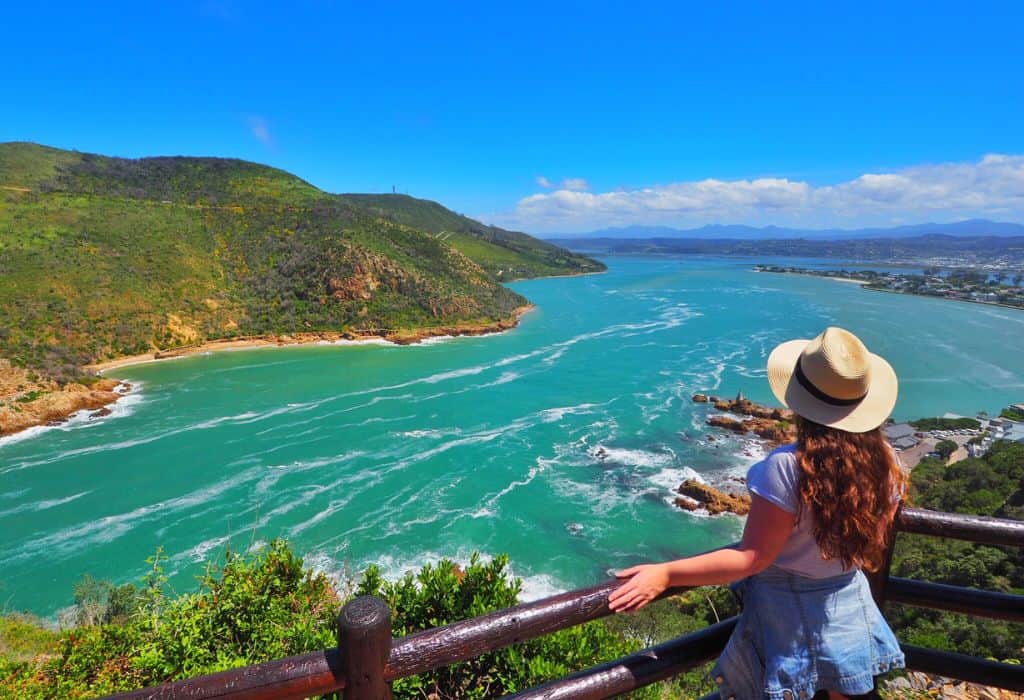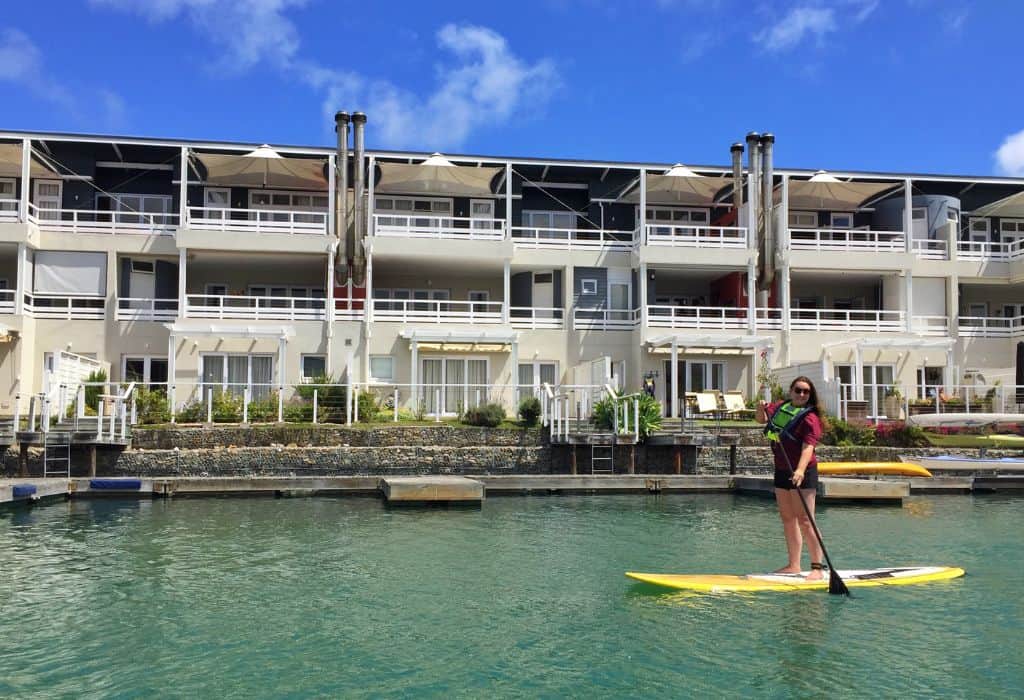 Knysna
Our next stop on our Garden Route itinerary is Knysna, a pretty town, set around a beautiful tidal lagoon
The first time I drove the Garden Route, we completely skipped Knysna – but on my 2nd and 3rd trips I spent two nights here and it has become one of my favourite places in South Africa.
There are lots of cool things to do in Knysna, but two of my favourite things to do are to go paddleboarding around the Thesen Island canals and to visit the East Head Viewpoint where you will get fantastic views over the lagoon.
And, if you're there in season (June to October), you can take an ocean safari to see southern right and humpback whales.
For food, I highly recommend île de païn, an award-winning bakery/eatery on Thesen Island with an incredible menu. They are famous for their artisan bread and you should try their 'hot chocolate de lux' – it's is very rich and delicious.
Other restaurants I enjoyed… 34° South, The Drydock, East Head Cafe and Tapas & Oysters (they have live music on Wednesdays and Fridays).
Things to Do in Knysna
Drive up to the East Head Viewpoint: This is a lovely spot with great views over the lagoon.
Eat Oysters: Knysna is famous for its oysters. They even hold a festival in June every year.
Go Stand-Up Paddleboarding: If you fancy getting out on the water, rent some SUPs from the folks at Ocean Odyssey and take a leisurely paddle through the waterways.
Visit the Featherbed Nature Reserve: Take the ferry over to do some hiking.
Take a Cruise on the Lagoon Cruise: We took a sunset cruise on the MV John Benn with Featherbed Co. which have cruises running throughout the day, including a dinner cruise on a paddle cruiser. There are also regular boat cruises. and dinner cruises available as well as a champagne and oyster catamaran trip. You can also book cruises through Springtide Charters.
Surf in Buffalo Bay: In nearby Buffalo (aka Buffels or Buffs) Bay, you'll find a great beach for surfing. If surfing's not your thing, you can also try your hand at SUP, go for a refreshing swim in the sea, or try and spot dolphins off the coast from the Buffelsbaai Waterfront Restaurant.
Go Whale Watching on an Ocean Safari: Take a whale watching trip to see migratory southern right and humpback whales. Whale season usually runs from June to November.
Cycle Around the Lagoon: The guys at Ocean Odyssey have electric bikes for hire which makes exploring the area super easy!
Where to Stay in Knysna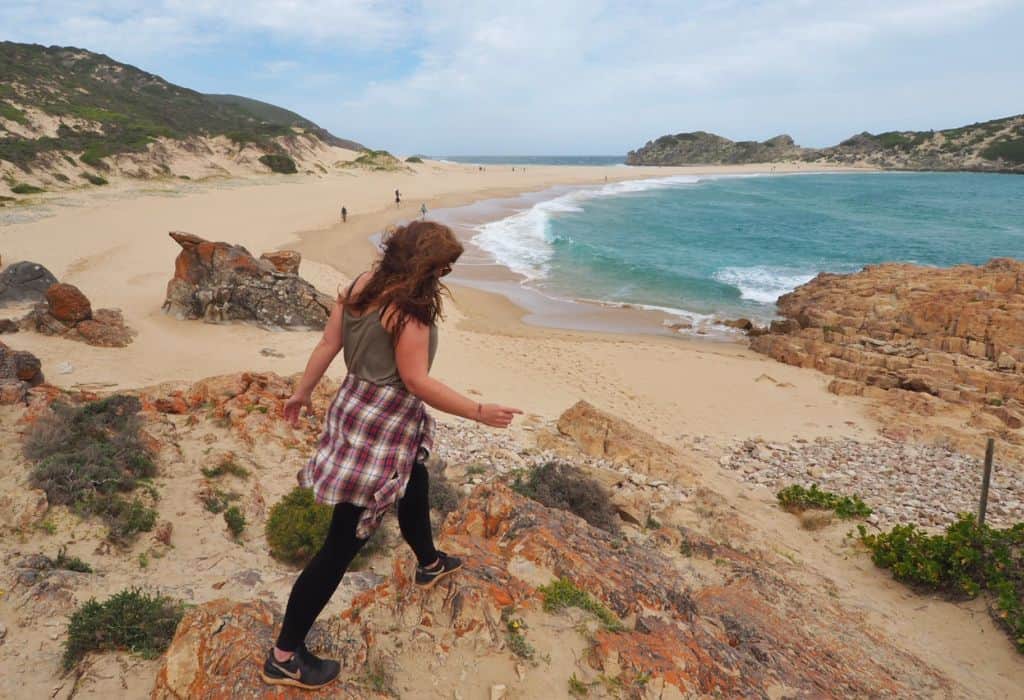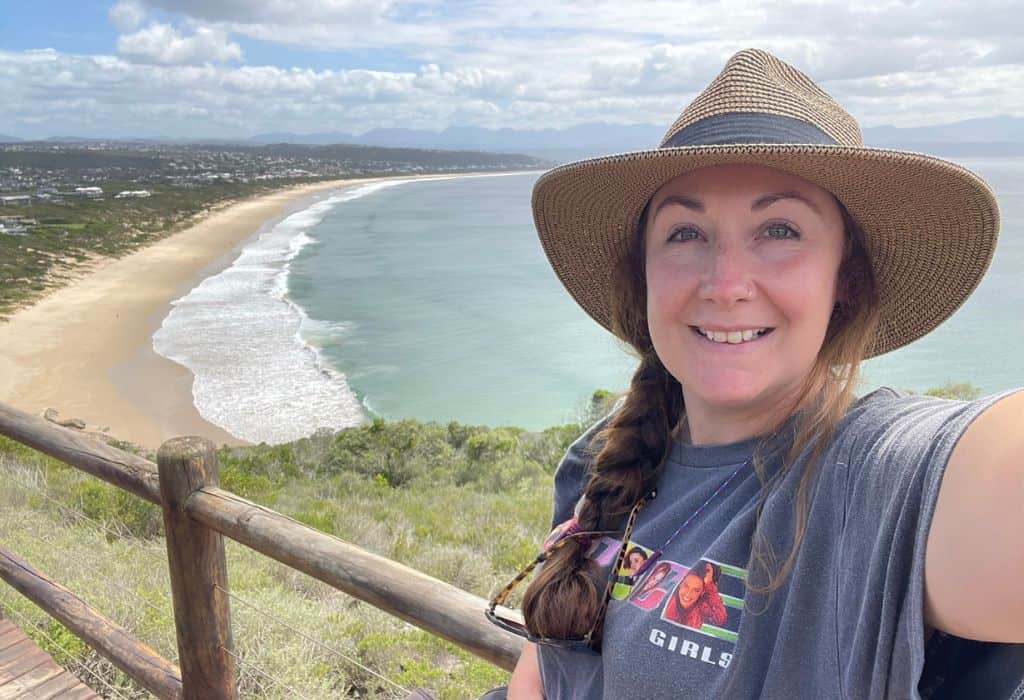 Plettenberg Bay
Plettenberg Bay (or Plett for short) is an awesome place to spend a day or two of your Garden Route itinerary, with a beautiful beach, great hotels and restaurants and lots of local attractions and activities.
Whilst we were there, we hiked around the Robberg Nature Reserve on the Robberg Peninsula, one of South Africa's best hiking destinations.
If you happen to be in the area on a Saturday, you could visit the Harkerville Market, which is just outside of town. This is a lovely farmers market, with food and craft stalls and if you haven't had breakfast already, you can get some fuel for the day (the Bundu Breakfast looked amazing, but we'd already eaten).
Or, if you have eaten already, maybe pick up a few things so you can stop for a picnic down on the beach, halfway through the Robberg hike.
For food, I love The Lookout Cafe, Emily's at Emily Moon River Lodge and Enrico's.
Things to Do in Plettenberg Bay
Hike the Robberg Peninsular: Open from 7am – 8pm (1st October to 30th April) and 8am – 6pm (1st May – 30th September). There are 3 different hiking trails to choose from ranging between 2 and 9 km. The trails can be challenging in parts, so you will need a relatively good level of fitness/mobility and be very careful if hiking with kids.
Swim With Seals: Head out to the ocean and go swimming with seals, a very unique experience.
Learn to Surf: Plettenberg Bay has great waves for beginners and you can book your lessons with Learn to Surf Plett.
Jump Out of a Plane: Get an aerial view of the Garden Route and your adrenaline pumping when you go skydiving with Skydive Plett.
Visit the Birds of Eden Freeflight Sanctuary: This is a great activity to do with kids and nearby, you'll also find the Monkeyland Primate Sanctuary.
Where to Stay in Plettenberg Bay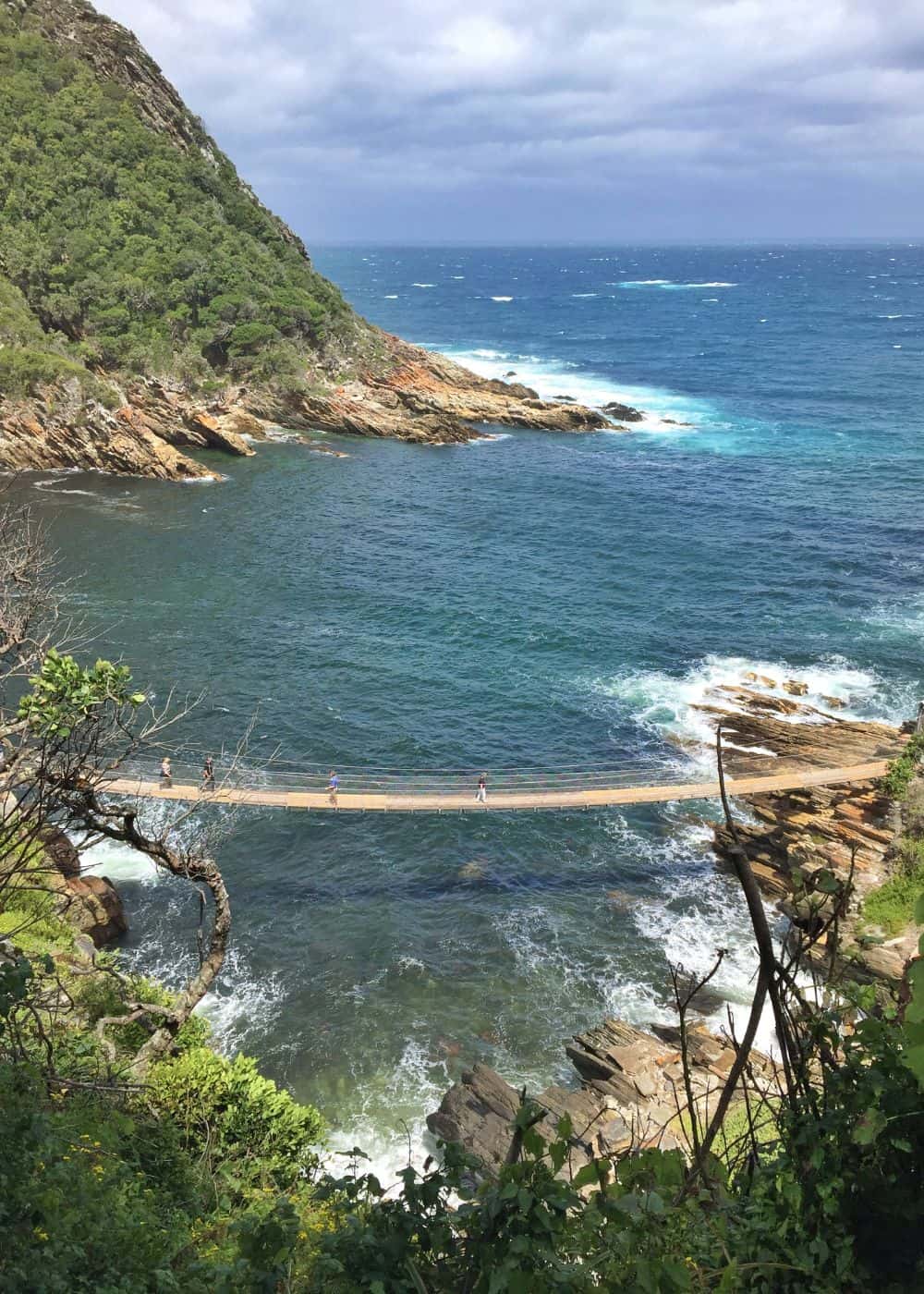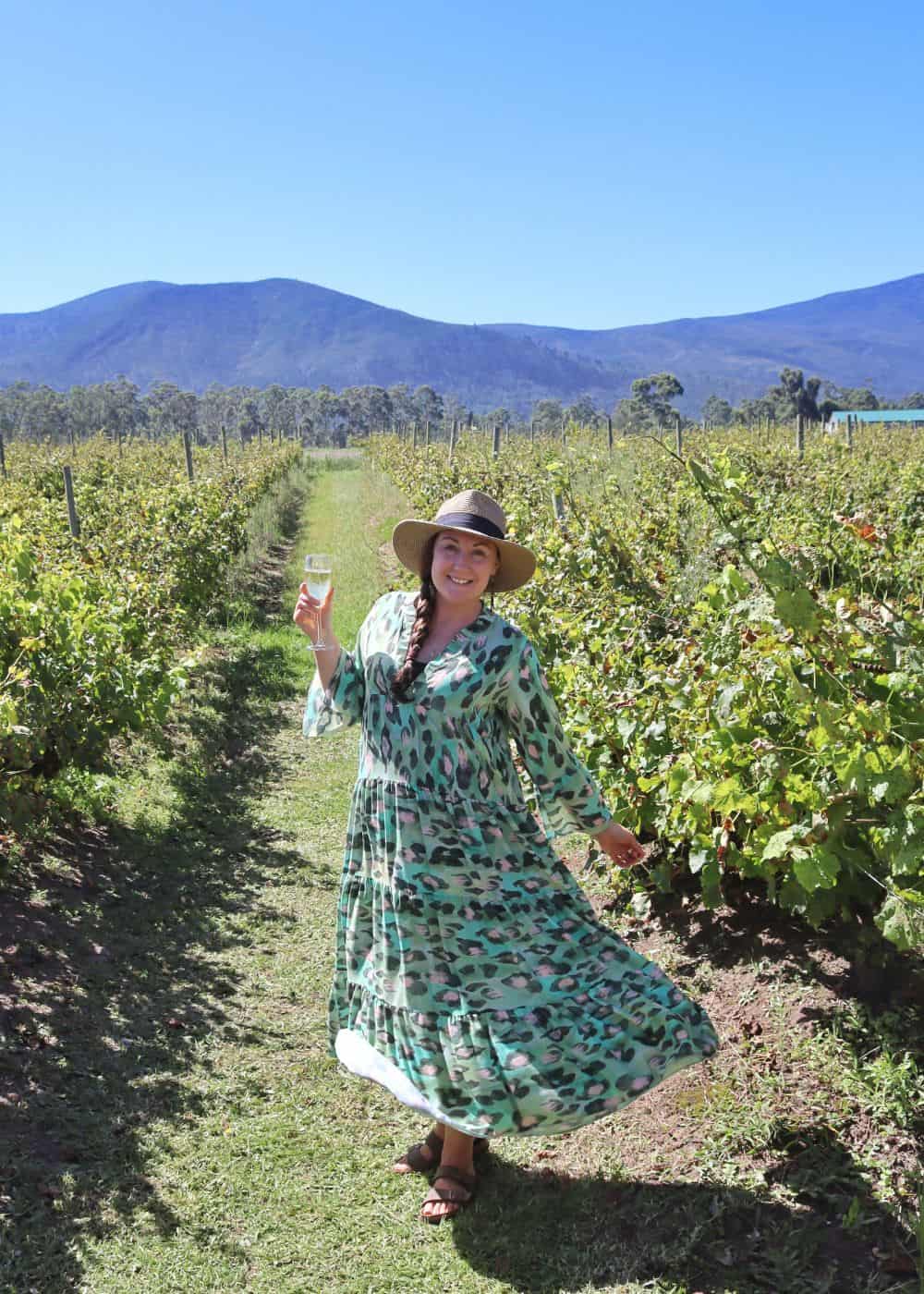 Tsitsikamma National Park/Storms River
Tsitsikamma National Park, a particularly beautiful part of the Garden Route with tons of activities to keep you busy.
There are three main places to stay in the area – Storms River, Nature's Valley & The Crags. I particularly loved Storms River – it's a super cute little town. This is also where you'll also find Bloukran's Bridge, the world's highest bridge bungee jump.
The Crags and Nature's Valley are also nearby and great to visit. Nature's Valley has a gorgeous beach you should definitely go and see.
There is a toll road if driving from Stormsriver to Nature's Valley. As we hired our car from Avis, our toll fees were already paid which was a nice surprise.
Things To Do in Tsitsikamma National Park/Storms River
Go Blackwater Tubing: Take part in one of the original activities in the area and go blackwater tubing down the river. We did this on my last trip and it was tons of fun. We booked it through Tube n' Axe Backpackers.
Go Horse Riding with Hog Hollow Horse Trails: Experience the national park on horseback. They offer a number of horse riding activities, including visits to wine estates.
Go Abseiling with Africacanyon: Get your adrenaline pumping on an abseiling and canyoning trip through a beautiful forest.
Go Wine Tasting: The Bramon Wine Estate is a wonderful place for lunch and wine tasting.
Go Zipling: Go zipling through Tsitsikamma forest.
Explore the Trails Around the Storm's River Mouth: There are some hiking trails around the river mouth where you can get great views of the gorge. Entry is R248 per adult, per day and
R124 per child, per day for non-residents and R62 per adult, per day and R31 per child, per day for residents (with ID cards).
Bunge Jump Off Bloukran's Bridge: If you're brave enough (I'm not), take on the world's highest bridge bungee. Or you can just watch people jump.
Go on a Kayak & Lilo Tour: This was a great way to explore Stormsriver Mouth. You can book the tour we did here. Just be aware that the conservation fees are paid directly to the park on entry.
Hike to Salt River Mouth Hike: There are tons of hikes to choose from around Nature's Valley, but the one that I was most drawn to is the Salt River Mouth hike which has incredible views.
Take on the Otter Trail: If you have the time (and can get the permits), hike the famous Otter Trail which takes 5 days and runs from Storms River to Nature's Valley.
Where to Stay in Tsitsikamma National Park/Storms River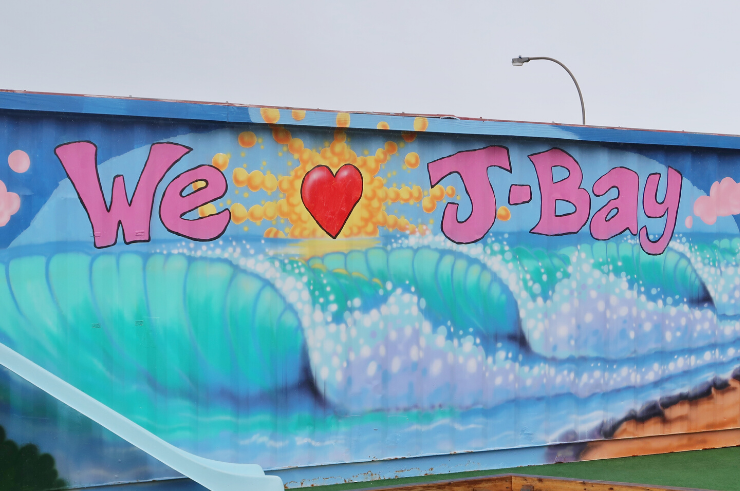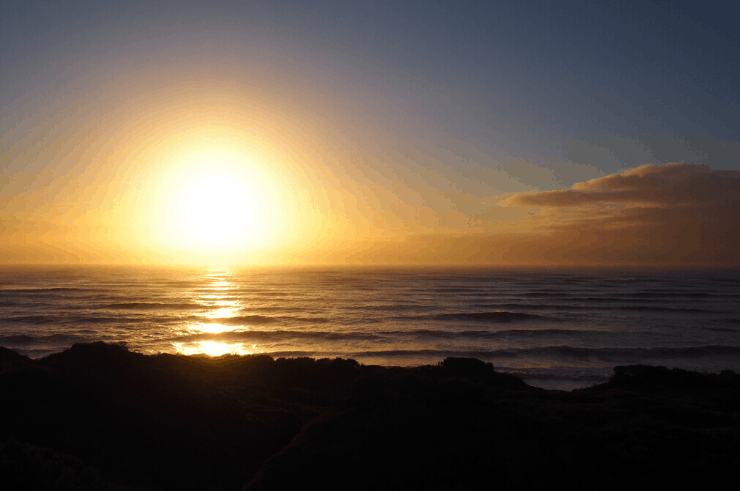 Jeffrey's Bay
You could easily skip Jeffreys Bay (or J-Bay as the locals call it) if you just want to stick to the Garden Route, but if you love to surf, Jeffreys Bay is worth a stop, as it's known for having some of the best surf in all South Africa.
We only stayed one night here, but I quite liked Jeffreys Bay. It reminded me of some of the surf towns we visited during our 2-week Hawaii trip.
Sadly, I didn't have time to go surfing this time, but the waves and beaches looked great, so I will definitely be back.
Things to Do in Jeffreys Bay
Go Surfing: There are some great places to surf along this bit of coastline. Many of the hotels and hostels offer surf packages.
Jump Out of a Plane: Where better to jump out of a plane than on the South African coast? Book your trip with Skydive Jeffreys Bay.
Grab a Bargain: If outlet villages are your thing, Jeffreys Bay has a great one selling mostly surf clothing.
Where to Stay in Jeffreys Bay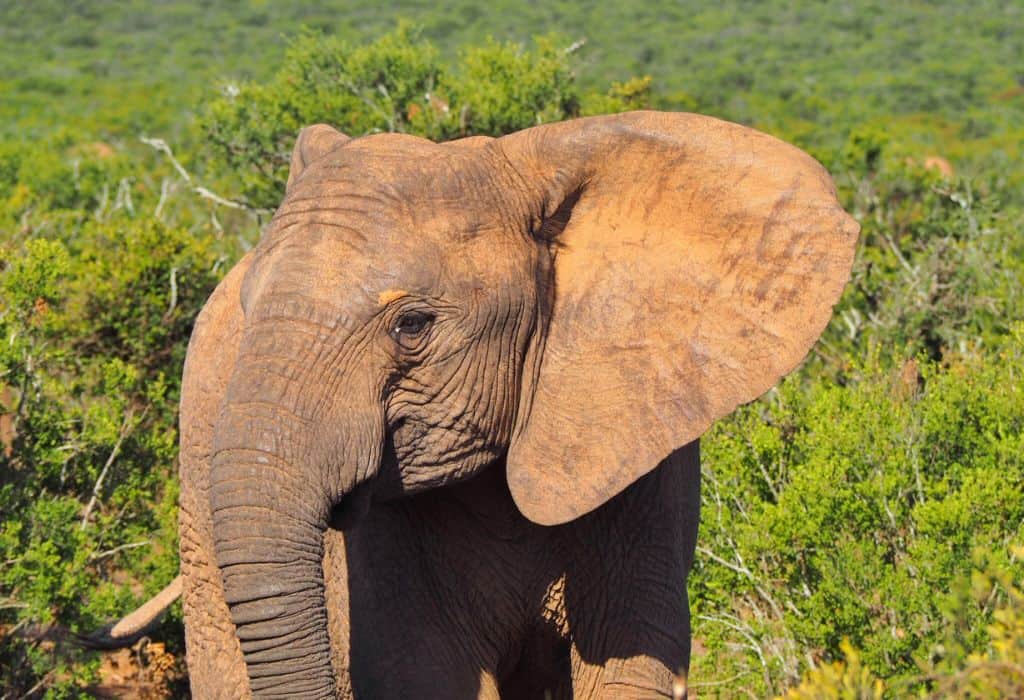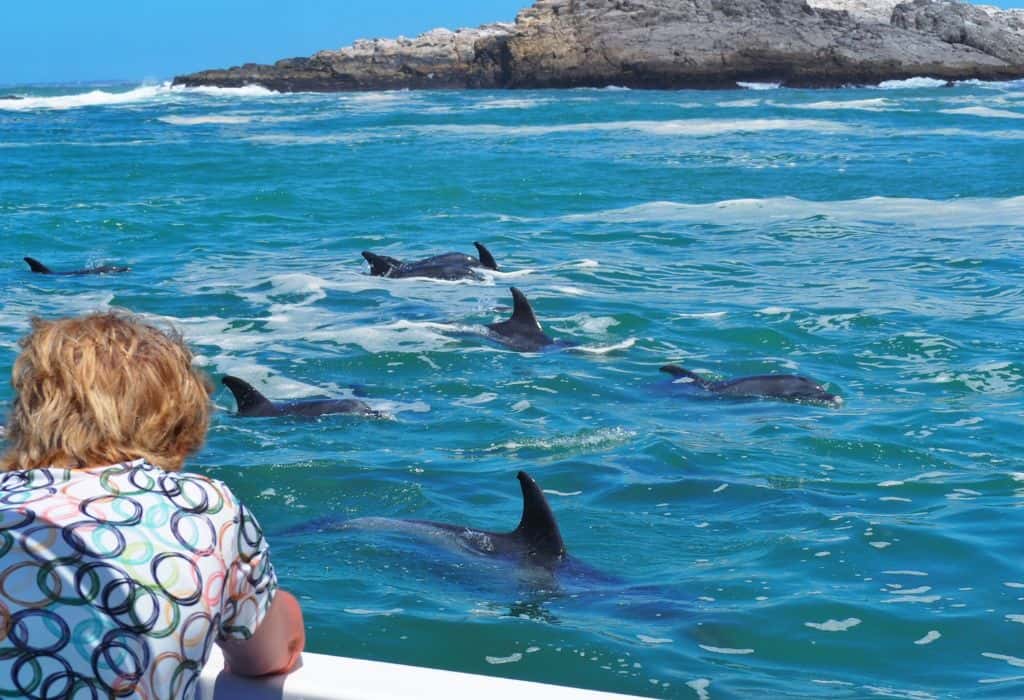 Addo Elephant Park/Port Elizabeth
I would definitely try to add Addo Elephant Park to your Garden Route itinerary, especially if you aren't planning to do a safari elsewhere.
You can stay in the park or outside (in the surrounding areas or even in Port Elizabeth which is about an hour away) and you can organise safaris directly with SANParks (the national parks association), or with private safari companies/your hotel or even do a self-drive in your own car. There are lots of options.
We booked our safaris directly with SANParks, then stayed in a lodge 10 minutes outside the park and drove to the Main Addo Rest Camp to start our guided safari in an open vehicle.
One of the most unusual things about Addo is that it isn't just home to the BIG 5, Addo is home to the BIG 7. So as well as lions, elephants, cape buffalo, black rhinos and leopards, they also have southern right whales and great white sharks which live in the marine section of the park, which lies off the coast of Port Elizabeth.
If you want to, you can go on a safari to see all 7 in one day, starting with boat trip from Port Elizabeth (we only saw dolphins and penguins on our trip – no whales or sharks sadly, but loved the trip anyway), followed by an afternoon safari in the park.
If booking a safari via SANParks, make sure you book either the afternoon drive at 3 pm or the sunset drive as you'll arrive too late for the others as the boat trip only finishes at 1 or 2 pm usually.
Things To Do in Addo Elephant Park
Go on Safari in Addo Elephant National Park: Either go with a guide or do it yourself. There are lots of options! Check out my Addo safari guide.
Go Horse Riding in the Park: Addo Horse Trails depart from the main camp at 8.30am and 2pm each day. The rides take you from the main camp to the Nyati area and last for approximately 2 hours. Between 1 – 5 people are allowed at any one time.
Go on an Ocean Safari: Raggy Charters offer ocean safaris to see whales (southern right & humpback usually), sharks, dolphins, and penguins. They have also played a pivotal role in helping to save the African penguins that live in the area so by supporting them, you're helping too!
Go on a Big 7 Safari: If you want a full-day guided tour, try a Big 7 Safari where you do a boat trip and a game drive.
Alexandria Hiking Trail: The Alexandria hiking trail is a 2-day trek through the Woody Cape section of Addo Elephant Park. You need a minimum of 3 people and there is a maximum of 12.
Visit the Spa: On-site at Addo, you'll find the Indlovu Spa, a great way to relax after a bumpy and dusty safari.
Where to Stay in Addo Elephant Park
My Top Tips for Travelling on the Garden Route
Be aware that they have load shedding in South Africa. This is when they turn the electricity off, sometimes for hours at a time. You can check load shedding times on the ESP EskomSePush app.
Don't forget your international driving licence, as you'll need it to rent a car.
You usually need to be 18 or older to rent a car and you may need to have had a driver's licence for at least a year. If you're under 25, a young drivers surcharge will be applied to the costs.
The Baz Bus is a great and safe alternative method of transport if you're under 25 or can't drive.
Hire a GPS or use Google Maps to navigate. SIM cards are easy to purchase at the airport (I recommend Telma or Vodacom) and top-up. Just ensure you have an unlocked phone before you go.
South African residents and SADC nationals get discounts at National Parks and other attractions with a valid ID/passport.
You can save a lot of money if you have a Wild Card permit.
Do your research as there's so much to do. Try and get a shortlist of your must-dos and plan around that.
Don't try to fit too much in, if you rush too much you won't enjoy it.
You may need to book some things (activities, restaurants, and hotels especially) ahead of time, if you are travelling in the South African summer (European winter) and the South African school holidays.
But, leave some room in your Garden Route itinerary to explore – some of my favourite places were random spots we came across along the way.
Ask the locals for more recommendations as you go.
Always have some small change for the parking attendants. Parking is free almost everywhere, but you sometimes need to pay someone to watch your car (the guys hanging around in the hi-vis vests). Around 5 – 20 Rand per parking spot is fine and you give them the tip when you return to your car.
You should also tip the petrol station attendant who puts fuel in your car/washes your windshield. The usual tip amount for restaurants is 10 – 12%.
Carry some cash as not everywhere takes cards and load shedding makes some card machines not work. But also be aware that some places only take cards.
Don't drive at long distances at night, it's much safer to drive during the day.
In South Africa, they use South African Type M, 3-pronged plugs so you will need an adapter if coming from elsewhere. Some hotels had additional European or British plug sockets but M was the most common.
Pack for all weathers. You can experience 4 seasons in a day on the Garden Route.
Take sturdy shoes, you'll need them for hiking.
Keep an eye on the weather as it may affect some of the activities.
Have you been to South Africa? Anything else you'd add to this Garden Route itinerary?
---
Pin This Post For Later