Last updated on March 5th, 2022 at 10:55 am
If you're looking to plan an incredible two week Hawaii itinerary, then this is the blog post for you. So grab a notebook and pen and let's get planning!
On my 2-week trip to Hawaii, we had the most incredible time exploring the islands of Maui, Hawai'i (the Big Island), and Oahu. We spent 5 (6 if you count the first night overlay) nights on Oahu, 5 on Maui, and 4 on The Big Island.
Our Hawaii itinerary was absolutely incredible and I wanted to share it with you to help you plan your own trip to the Hawaiian Islands.
So to help you plan your own Hawaii itinerary, here's what we did, and also a few suggested adjustments on what I would do differently, knowing what I know now. Enjoy…
Please Note: Some of the links in this post are affiliate links, which will earn me a small commission at no extra cost to you. Affiliate sales help with the running costs of this site, so thank you for your support!
---
An Epic Two Week Hawaii Itinerary: Oahu, Maui & the Big Island
Hawaii Itinerary Overview
My ideal Hawaii itinerary for Oahu, Maui, and the Big Island would go something like this:
Day 1: Ka'anapali/Lahaina (Maui)
Day 2: Iao Valley & Haleakalā National Park (Maui)
Day 3: The Road to Hana (Maui)
Day 4: Molokini Crater & Turtle Town (Maui)
Day 5: Ka'anapali/Lahaina & the Old Lahaina Luau (Maui)
Day 6 – 7: Waipio Valley (The Big Island)
Day 8: Hilo & Mauna Kea (The Big Island)
Day 9: Volcanoes National Park (The Big Island)
Day 10: Honolulu/Waikiki Beach (Oahu)
Day 11: Pearl Harbour & China Town (Oahu)
Day 12: North Shore & North Windward Coast (Oahu)
Day 13: South Windward Coast (Oahu)
Day 14: Honolulu/Waikiki Beach (Oahu)
Day 15: Depart
If you have longer, you could also explore some of the other islands, including Kauai, Lanai, and Moloka'i.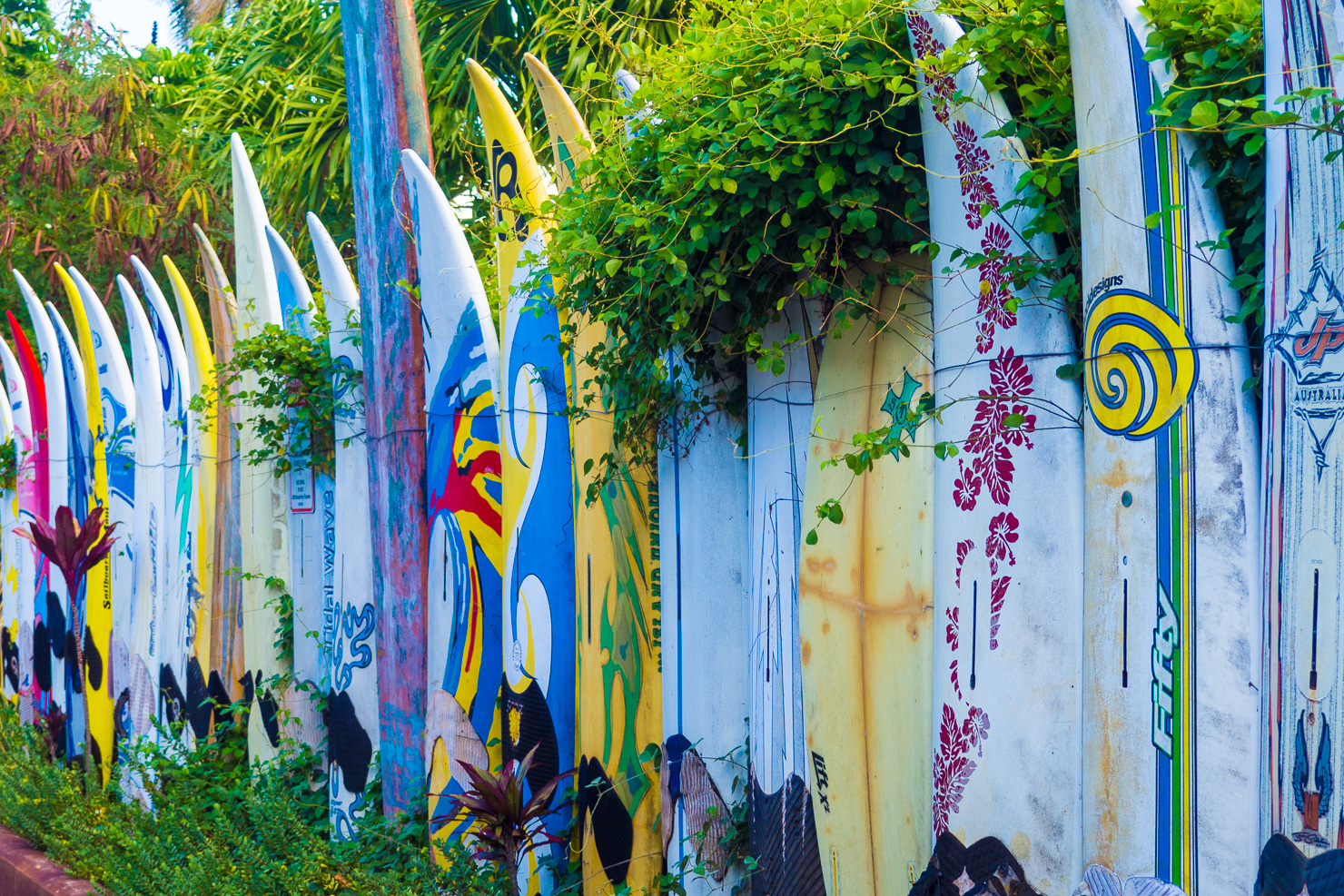 Maui (5 Nights)
We flew from Manchester (UK), via London and LA on British Airways into Honolulu (on Oahu). We landed late at night, so just grabbed a cheap motel close to the airport (which had karaoke and we got given free pizza and bought cocktails too – aloha and mahalo Hawai'i).
The next morning, we flew to the island of Maui, the first official stop on our Hawaii itinerary.
Maui is a beautiful place with amazing beaches and lots to do, so it's perfect whether you want adventure or a romantic, relaxing getaway – or both!
With Maui being a relatively small island, we decided to base ourselves in one place for the full 5 nights we were there.
We debated (a lot) about whether to stay in Ka'anapali, a resort town on the southwest of the island, or Lahaina, a busier town around 10 min drive away. We eventually chose Ka'anapali.
After spending time there, I can say that I MUCH preferred Lahaina as a place – it's cute, with lots of character, right on the waterfront, and has the majority of the nightlife. Kanapa'ali is mostly resorts and a shopping centre (Whaler's Village) and has little character, but it has great beaches, so I was happy we did it the way we did as it was nice to be able to just stroll to the beach and it was easier enough to get taxis in the evenings.
We used Uber (approx $12) and the bus ($2 pp) to get between the two places.
I could easily have spent a week or two on Maui, but sadly I only had 5 days. Here's what we did on the Maui leg of our Hawaii itinerary.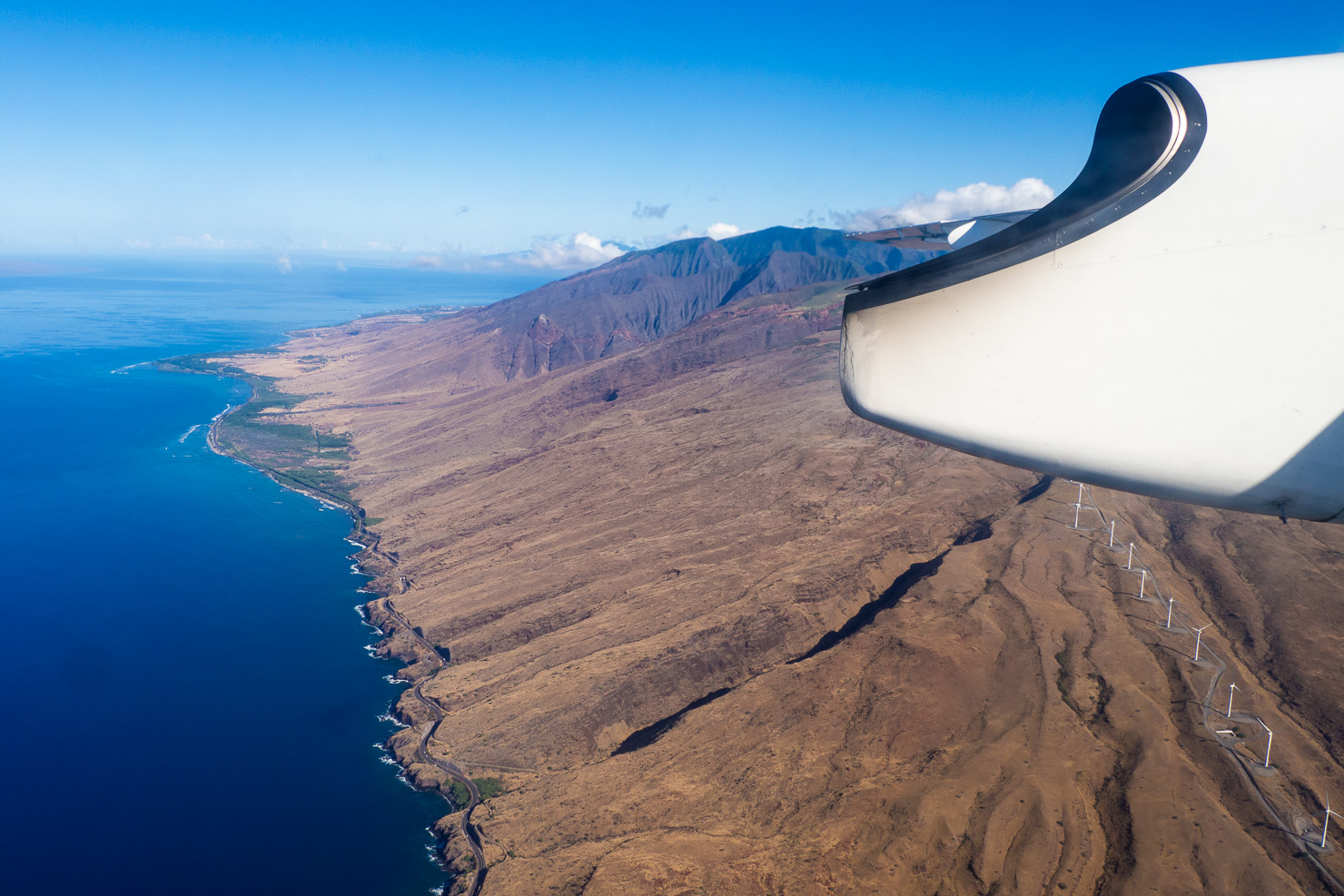 Day 1: Ka'anapali
We just chilled on the first full day and depending on where you are coming from, you might be jet-lagged for your first few days (coming straight from running a tour in Kenya via Abu Dhabi and the UK to Hawaii, I was jet-lagged for about a week), so do yourself a favour and spend your first full day relaxing on the beach, getting your bearings, trying out the Mai Tais and getting on Hawaiian time.
Or, if like me, you're not a lie on a beach kind of person, you can try your hand at surfing or stand-up paddleboarding (SUP). There are plenty of good spots along the coast, off Ka'anapali Beach, or the beach parks just outside of Lahaina, like Launiupoko Beach Park. If you've never done either before, I'd recommend getting a lesson.
Pick up some ice cream at Ono Gelato at Whaler's Village, the mall in the centre of the beach. They sell pretty much every surf brand you can imagine here, but it's not cheap!
At sunset, it's fun to walk down to the Sheraton to watch the torch-lighting ceremony and see cliff jumpers diving into the sea from Black Rock (Pu'u Keka'a).
My Tip
You might want to eat early and stay close to home on your first night, as you'll likely fall asleep in your dinner (see below for some recommended places to eat).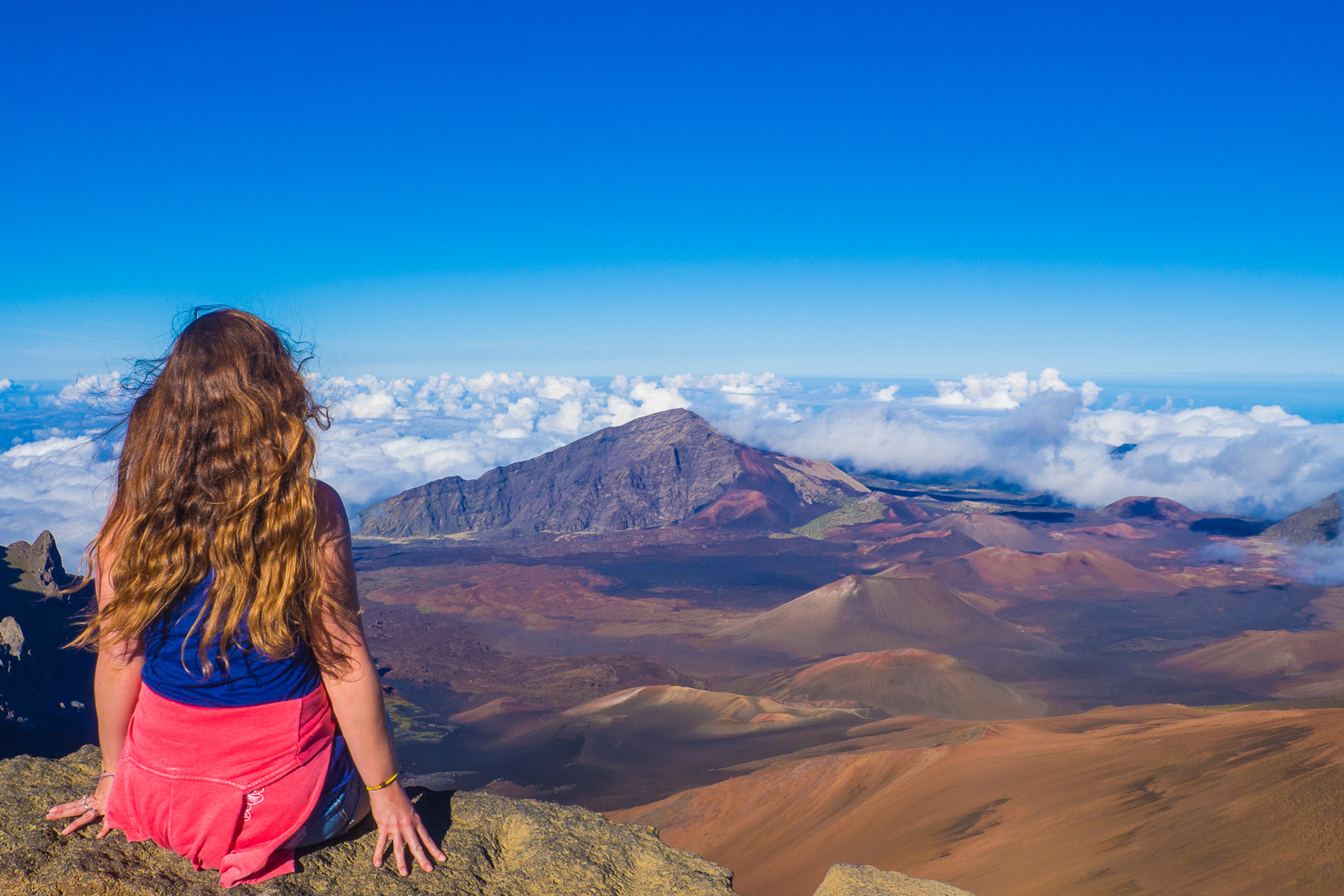 Day 2: Iao Valley & Haleakalā National Park
After a relaxed breakfast in Lahaina, we picked up the hire car and headed out to Iao Valley State Park on the way to Haleakalā National Park to see the crater and watch the sunset – this is a must-do!
Iao Valley is beautiful and you could easily spend an hour or two hiking around and swimming in the pools. Some of the trails are closed due to flooding, but from the path near the car park, you'll be able to see the Iao Needle (named after the daughter of Maui and the goddess Hina, whose merman lover was turned into a stone 'needle'), learn about the Battle of Kepaniwai and see a number of native flowers and trees. Parking is currently $5.
Haleakalā National Park is home to the Haleakalā Crater and Maui's highest point which is an awesome place to watch the sunrise (open 3am to 7am and you'll need to make a reservation for $1.50 per vehicle), but none of us fancied getting up so early, so sunset it was.
We spent the afternoon making our way up the mountain, stopping at the visitor centre and hiking around the viewing points, before joining the throngs of people who gather to watch the sun go down over this beautiful island.
If you don't want to hire a car, you can always take a tour of Haleakalā National Park.
My Tip
Take warm clothes up the mountain as it gets really, really cold. I'm talking hat and down jacket kind of cold. It would also be a good idea to have something to sit on, as the ground is volcanic rock and that stuff is sharp. We used our car mats which were a pretty good solution.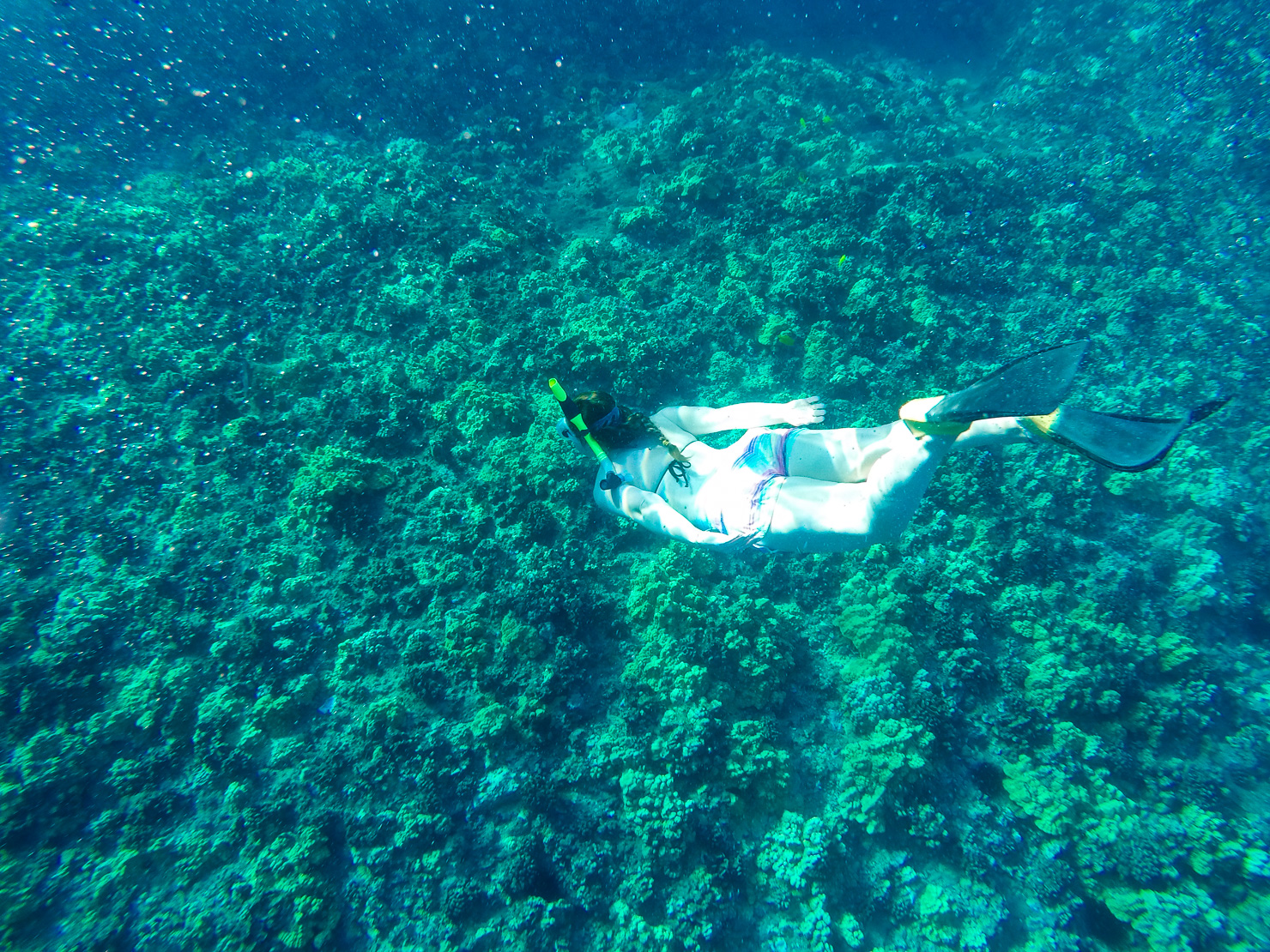 Day 3: Molokini Crater & Turtle Town
On day 3 of our Hawaii itinerary, we were up and out early to go on a morning sailing and snorkelling trip to the Molokini Crater and Turtle Town.
There are a number of boat companies that offer the trip, but we went on a catamaran called Malolo which sailed from Maalaea Harbor, which is around a 30-minute drive away from Ka'anapaali.
Upon reaching the crater you get your snorkel, mask, and flippers, and into the water, you go. The water was absolutely crystal clear and whilst we didn't see that many fish, it was beautiful nonetheless.
Next, it was back on the boat and over to Turtle Town (just off Maluaka Beach) to swim with green sea turtles (called 'honu' in the Hawaiian language). We were really lucky and saw 3 as we swam, but others on our same boat didn't see them, so keep your eyes peeled!
The trip cost $69.95 and included breakfast, a delicious make-it-yourself sandwich lunch, and soft/alcoholic drinks (alcohol only available after snorkelling obviously). It was a great day and you can book the same tour I took here. You can find other options here.
In the afternoon we hired some boards from a dude on Ka'anapali Beach and went surfing, before heading out to Lahaina for shopping, dinner, and drinks (see Lahaina restaurant and bar recommendations below).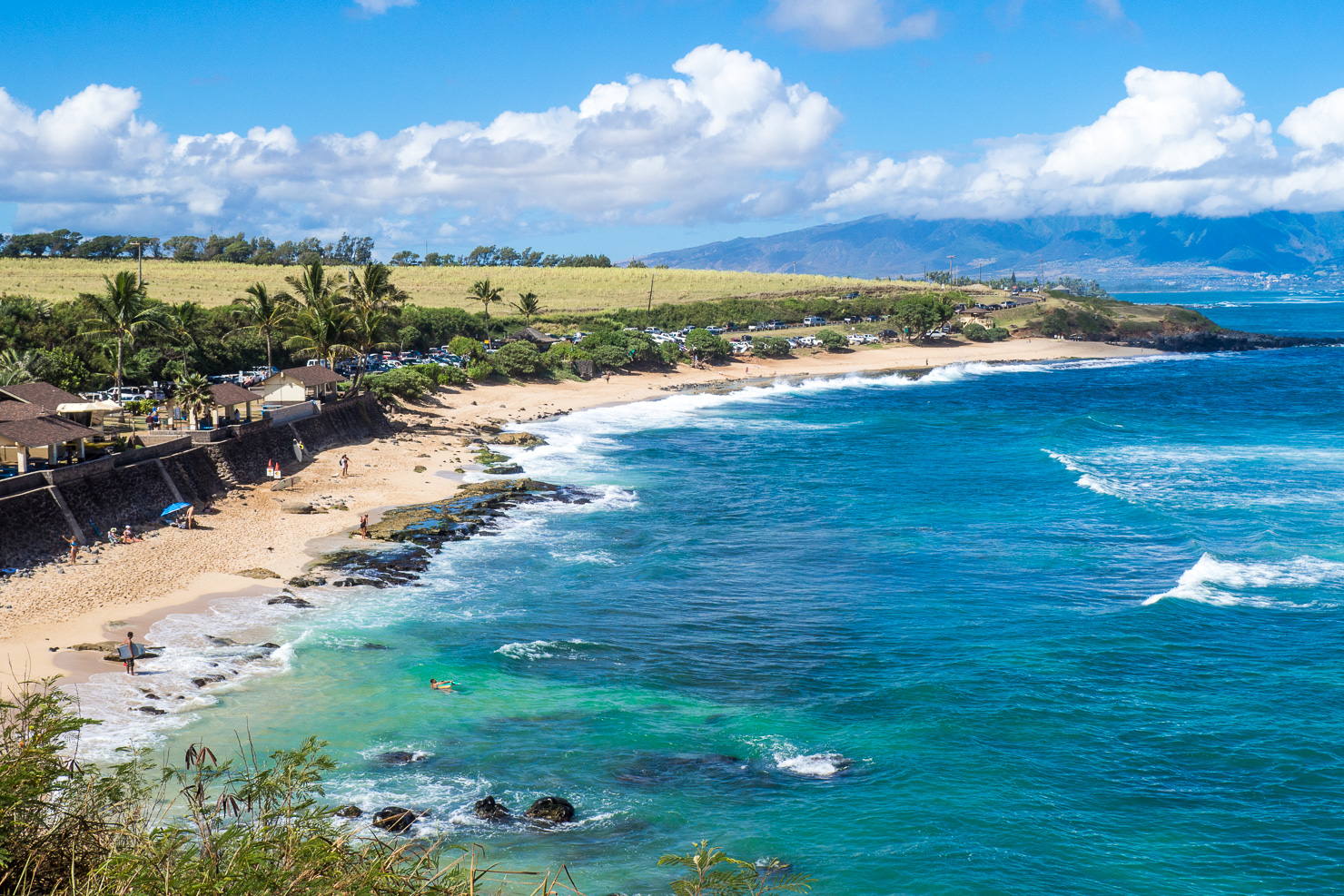 Day 4: The Road to Hana
We spent our 4th day on Maui's most famous drive, the Road to Hana. If you can fit this into your Hawaii itinerary – do it because this drive is pretty epic, with hundreds of twists and turns and sweeping views. This day deserves a post of its own but here are a few of the highlights for me.
We started with a quick look around the town of Paia, a cute hippy surfing town, where we filled up on gas. From there we stopped at the Ho'okipa Viewpoint to watch the surfers and windsurfers do their thing and I bought my first (of many) shave ices from Bob's Dogs.
If you're interested in surfing and the conditions are right, I would veer off the trail and head to Jaws (Pe'ahi), to see the surfers at one of the world's best and biggest surfing breaks (you may need a 4WD for this).
We stopped for lunch at Ka Haku Smoke Shack which is between Waikamo and the Garden of Eden – for the record, we were kind of late starting, so we probably should have been further along by this point! I think we set off around 9am, when really we should have been on the road by about 7am at the latest to do it all.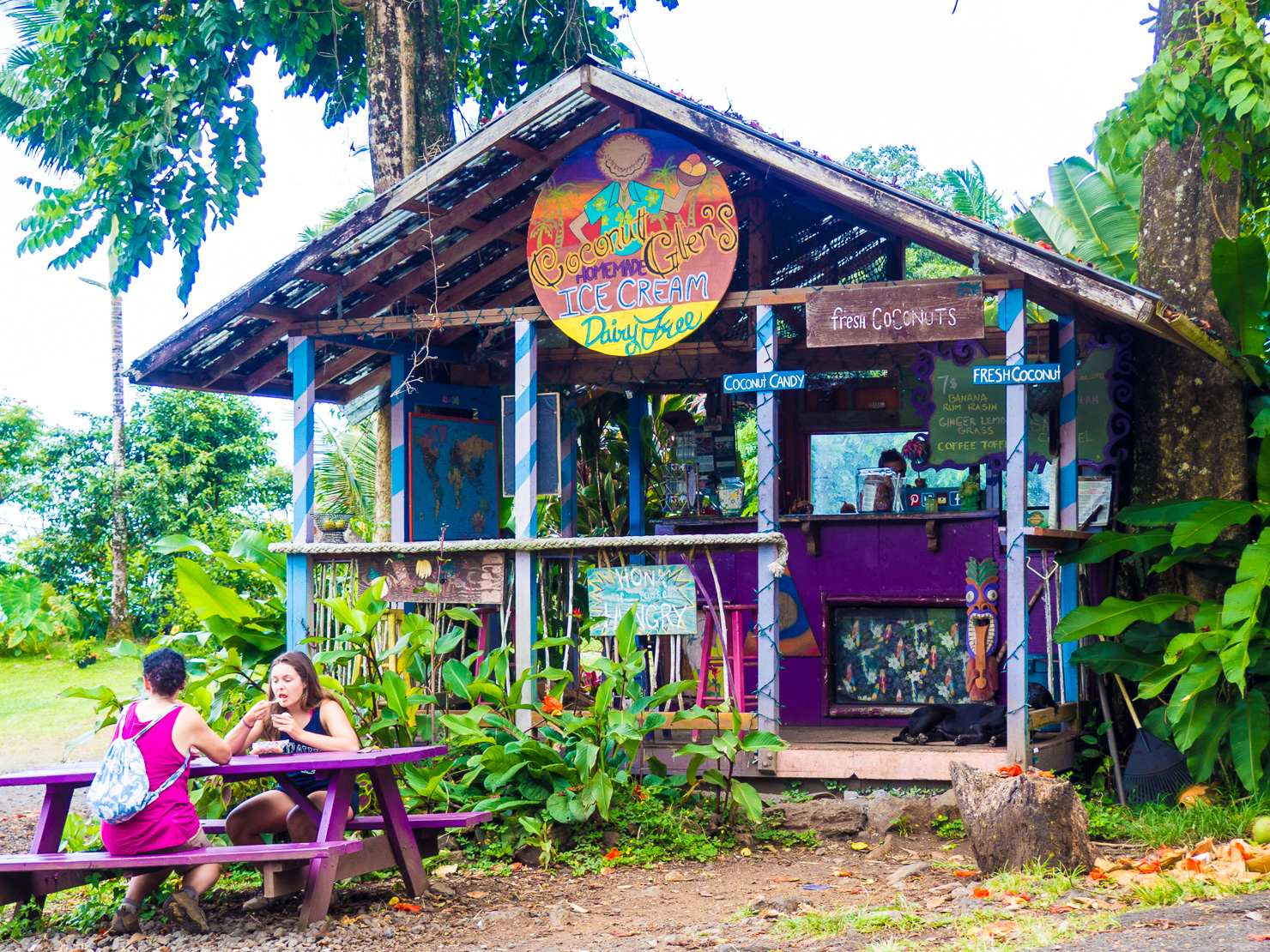 You'll get a great view from the Kaumahina State Wayside and you can use the bathroom there too. Continuing on, you'll catch a glimpse of black sand beach at Honomanu Bay (but the views are better on the way back).
We then stopped at the Ke'anae Arboretum as I wanted to see the rainbow eucalyptus trees (I actually spotted better ones at around Mile 6.5 on the way back to Ka'anapali later that day and in Oahu – see below). We got bitten A LOT by bugs here, so make sure you wear bug spray.
Next, we went to the Ke'anae Lookout where the views are very pretty and picked up some Aunty Sandy's (famous) banana bread, straight out of the oven – it was absolutely delicious!
My favourite stop on the Road to Hana was Wai'anapanapa State Park, where we swam in the water off the black sand beach. I would definitely suggest that you bring water shoes for this as the pebbles hurt your feet and are difficult to walk on.
You can hike around the area, see lava tubes and caves and I could easily have spent a couple of days in this area, camping and just relaxing.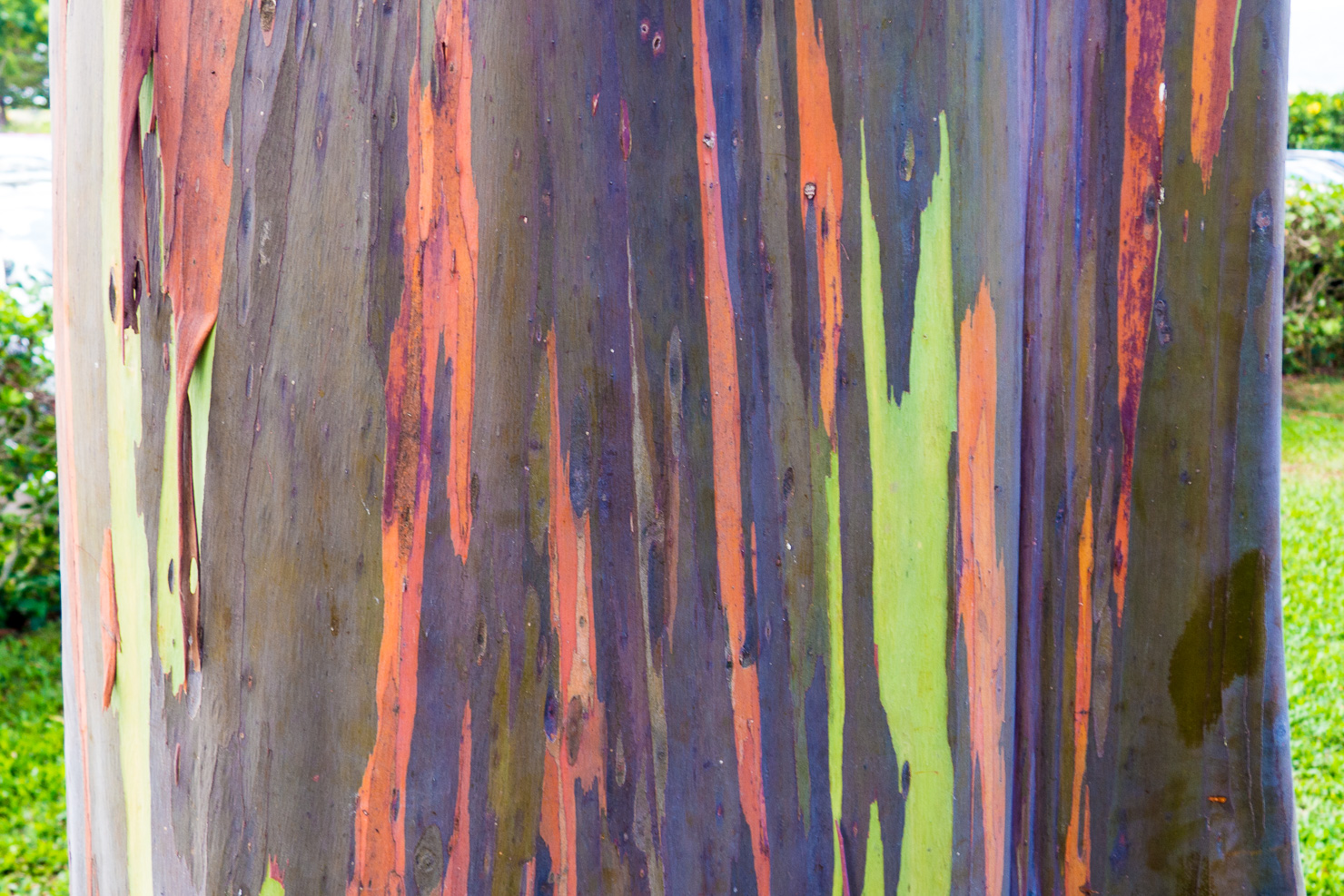 As we spent quite a bit of time at Wai'anapanapa, we ran out of time and turned back after a walk around Hana. This meant that we didn't get to see Hamoa Beach, the Seven Sacred Pools at O'heo and the Pipiwai Trail Bamboo Forest (which are all meant to be amazing) – however, I know I'll be back… so, until next time!
Just remember, you can't do it properly unless you have more than 1 day anyway, so you have to pick and choose.
If you have time, perhaps stop at Mama's Fish House, an award-winning restaurant in Paia (easier if you are staying in Paia or on a 2-day trip). We went to have a look and the food seemed amazing, but we didn't eat there.
Again, if you don't want to drive yourself there are plenty of Road to Hana tours on offer including this one for thrill-seekers.
My Tips
I highly recommend downloading the Road to Hana GyPSy Guide. This app is AMAZING! Honestly, brilliant!!!! You don't need internet or signal for it to work, and the narrator (we called him 'Pineapple Pete') will tell you where to stop, give you a potted history of Hawai'i, and is also pretty funny. It's like having your own personal tour guide in the car. We also stopped at a few random places, for instance, we saw some guys cliff jumping into a pool which was pretty fun to watch.
One day on the Road to Hana isn't really enough and it takes time to see and appreciate everything. If I could do it again, I would either stay in Hana or at Wai'anapanapa State Park (they have cabins and camping facilities). If you only have 1 day, start early (like 7am at the very latest). You can always see things you miss on the way back if there is time and daylight.
Day 5: Ka'anapali & Lahaina
On our last day in Maui, we relaxed on the beach, only moving to eat and go surfing for a couple of hours.
On your final evening, I recommend you visit the Old Lahaina Luau, known to be one of the most authentic luaus in all of Hawaii. You'll get to see traditional Hawaiian hula dancing, eat an amazing Hawaiian feast, drink lots of cocktails, and just take in the atmosphere. We sat on the floor, right at the front which was fun.
You have to add a luau to your Hawaii itinerary.
Don't forget a flower for your hair ladies. If you wear it on the left, it means you're 'taken' or 'unavailable', wear it on the right and you are "˜looking for love'.
My Tip
We actually went to the Old Lahaina Luau on our first night in Maui, but I could barely keep my eyes open. The combo of jet lag, hypnotic Hawaiian music, and a few Mai Tais was more than I could handle. Book well in advance as it sells out. If you can't get a spot at the Old Lahaina Luau, there is this alternative luau in Ka'anapali.
Maui – Useful Info
Where to Stay on Maui
We stayed at Ka'anapali Royal, in an awesome self-catering apartment (sleeps 6). The complex is set on a golf course, with a lovely pool and around a 10-minute walk from the beach. This meant that we could save a little money, eating at home sometimes. With everything included, for the 5 of us, it was $57 per person per night (including taxes and cleaning fees), which is pretty reasonable when you look at the average price of a dorm.
The only downside is that you also have to pay $80 for parking (additional to above), whether you have a car for 2 days or 2 weeks but we found that to be true of most places.
The cheapest hostel dorm bed I found was the Northshore Maui Hostel, which started from around $38 per night. The average price for a dorm bed in Lahaina or Paia was between $50 – $60 per person, per night (ouch). Privates were between $76 – $140 (double ouch).
If you are on a budget, it might be worth considering Couchsurfing or camping which is cheap. There are some great camping spots in Maui, so maybe consider hiring a campervan or taking a tent. I believe you need a permit to camp in most of the campsites in Hawai'i and you need to apply in advance for this.
You can also find some great places on Airbnb – prices start from around £43 ($57) per night. If you're new to Airbnb, you'll get a£25 credit if you sign up using this link.
Other options include:
Budget
You can check the prices for all of these hostels and book here.
Mid-Range to High-End
You can check prices and find other options here.
Car Hire on Maui
We hired a car for 3 days from Avis. Originally we had booked a standard Ford Focus, but it was only an extra $89 between the 5 of us to upgrade to a 4×4 Jeep Wrangler for the full 3 days so we did that. Having a Jeep in Hawai'i is pretty useful and looks cool for your Instagram photos.
In total, the car cost us approximately $311, with 3 drivers for the 3 days we had it.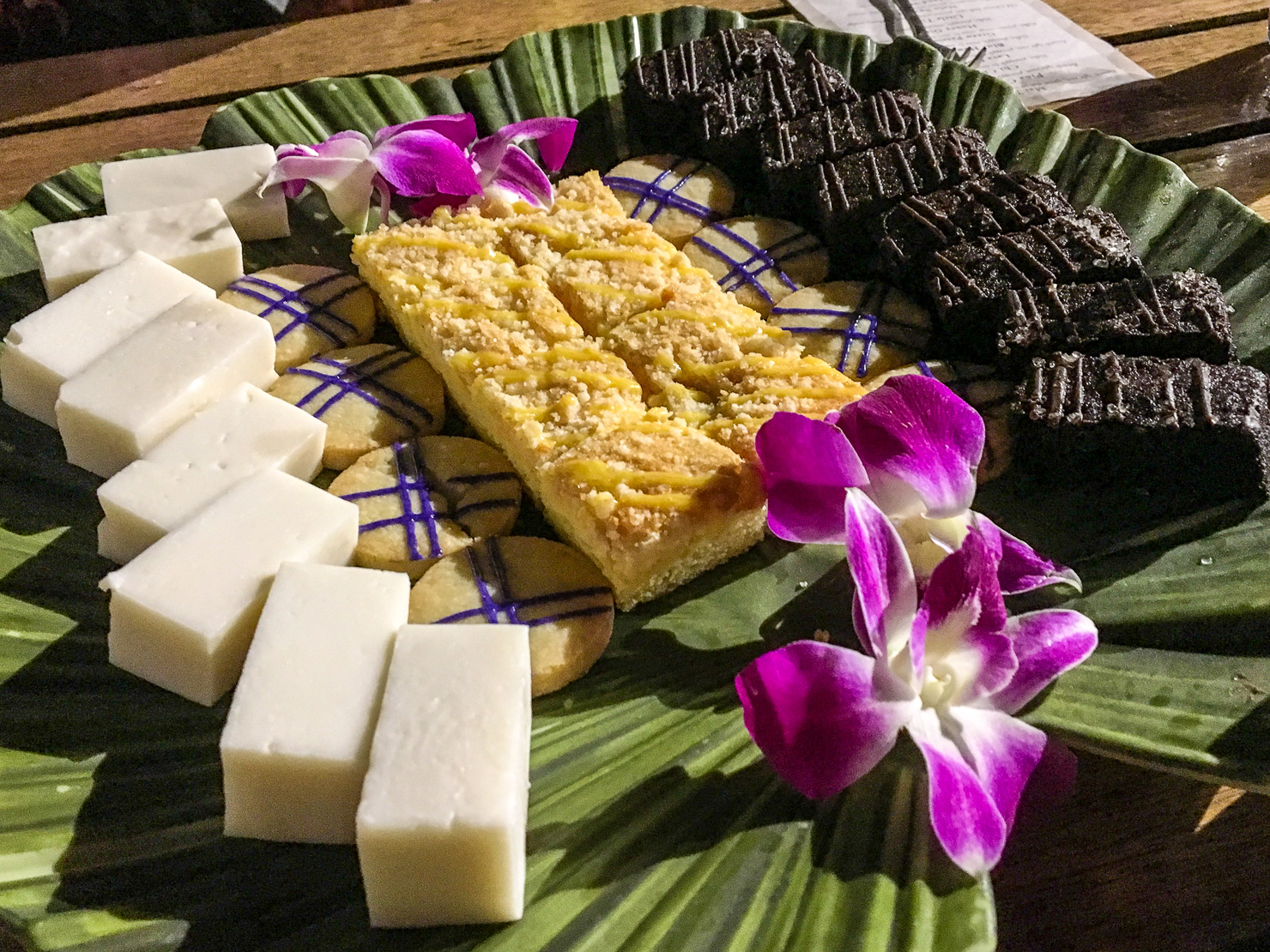 Where to Eat & Drink on Maui
Maui has some great places to eat! The nightlife, on the other hand, is pretty tame (they say 10pm is the new 2am), however, there are still a few nice places to get a cocktail or a beer, mostly on Front Street in Lahaina. Most places double up as restaurants and bars and we found everything started to come to a close around 11pm.
Eating and drinking in Maui is generally quite expensive. A round of drinks (1 x Red Bull, 1 x Diet Coke, 2 x Sailor Jerry & 1 x Maker's Mark) cost $39.40, excluding tip – see more on tipping in the useful info section at the bottom of the post.
Here are a few of my recommendations:
Hula Grill & Barefoot Bar (Ka'anapali): Popular place in Whaler's Village.
Kimo's (Lahaina): Well-priced, good food, and cocktails in the heart of Lahaina. Great place for sunset (Kimo's in Waikiki is the home of the original Hula Pie). I enjoyed the fish tacos. Part of the same group that owns Hula Grill and Duke's (I visited Duke's in Waikiki but there is one in Ka'anapali too).
Ono Tacos (Lahaina): Cheap and cheerful. We didn't manage to eat here, but it comes highly recommended by everyone we spoke to.
Cafe Cafe (Lahaina): Nice place for breakfast. Try the Acai Bowl with coconut – makes you feel really healthy!
Mr Sub Deli (Lahaina): Right next door to Cafe Cafe. I got a lovely feta sandwich from here. Mmm, I could eat that right now.
Old Lahaina Luau (Lahaina): More of an experience than just a place to eat, with traditional hula dancing and a kale pork feast, this is a must-do if you're in Maui.
Leoda's Kitchen and Pie Shop (Lahaina): We didn't eat here, but like Ono Taco's, this is one of those places that everyone raves about – everybody! Just outside of town.
Fleetwood's (Lahaina): Owned by Mick Fleetwood, of Fleetwood Mac, this was probably my favourite place for a drink in Lahaina. They have live music most days and Mick's band plays there sometimes, so check when he's on. He played when we were there but we missed him – gutted! It was usually busiest in the early evening. Head there at 5.45pm for the sunset tiki lighting ceremony complete with bagpipes.
Cheeseburger in Paradise (Lahaina): The girl on the front desk had a bit of an attitude, but the food and cocktails were pretty good once we got in and they have live music most nights. I had fish tacos – again!
Mama's Fish House (Paia): An expensive restaurant but with great food and a fabulous setting. This would be lovely for a special treat. Go before sunset to make the most of the view.
Bob's Dogs (Hookipa Viewpoint, Paia): Random pit stop to get some shave ice, overlooking a great surf beach, just before we started the Road to Hana, perfect to cool down! I didn't try the hot dogs sadly!
Ka Haku Smoke Shack (Road to Hana): We stopped here and shared a BBQ lunch. Bit rough and ready, but that's why I liked it. The mixed bbq and bananas with cinnamon and cream were amazing.
---
Hawai'i aka The Big Island (4 Nights)
Next, it was over to the Big Island for part 2 of our Hawaii itinerary.
The Big Island has a very different feel to Maui. Less commercial, more vast, wilder, a bit rough and ready. It has much of the raw, untamed beauty that people look for when they visit Hawai'i.
We flew into Kona and out of Hilo. We decided to skip the popular holiday destination Kona-Kailua, spending the first 2 nights in the amazing Wai'ipo Valley (more on that in a minute) and then the 3rd and 4th night in Hilo.
Here's what we did on the Big Island leg of our Hawaii itinerary.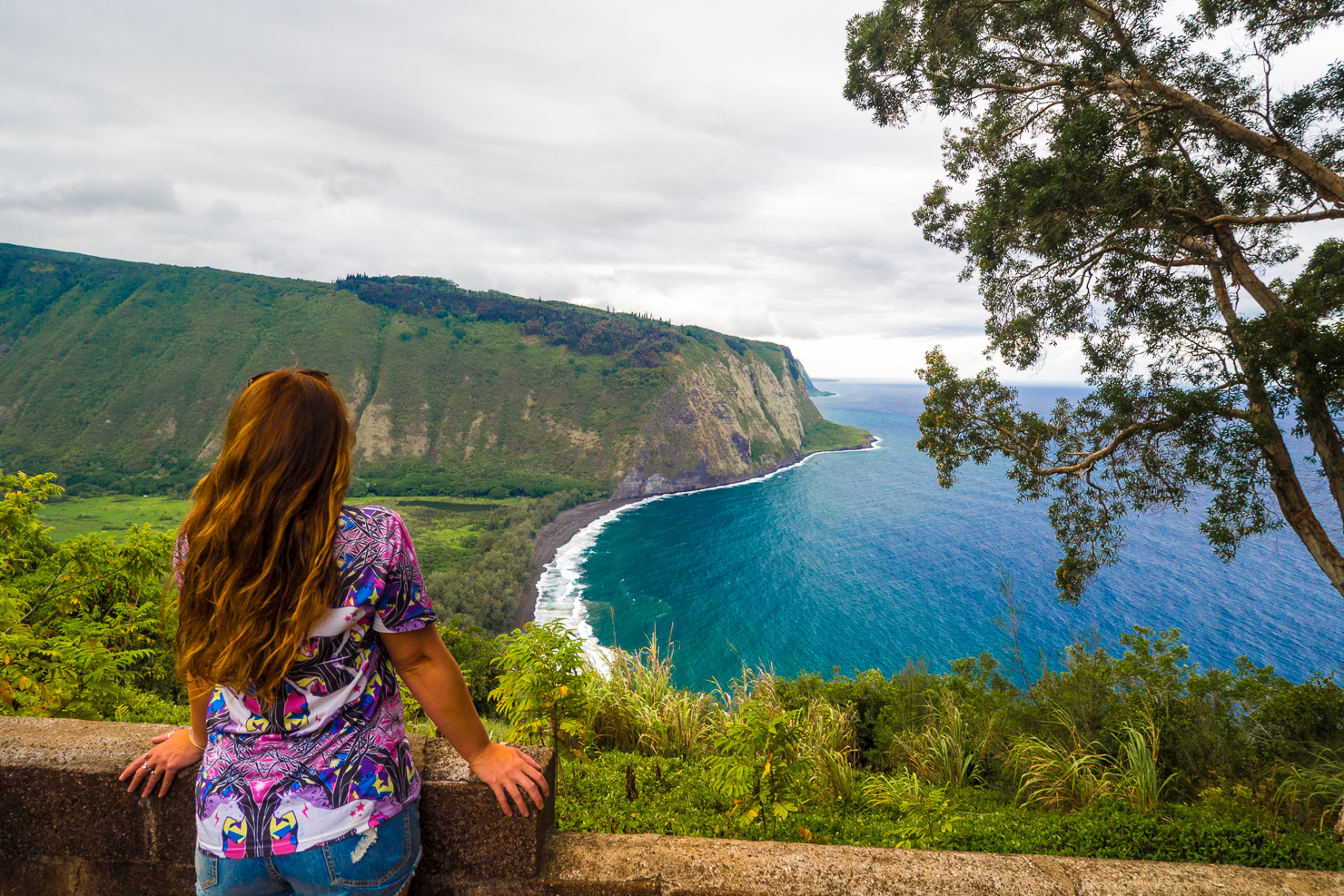 Day 6: Waipi'o Valley
We flew into Kona (on the tiniest plane I've ever been on) and picked up a 4×4 hire car for the next few days.
It was around lunchtime when we arrived, so we popped into Kona for a bite to eat. I really wanted to visit the famous Da Poke Shack (poke is raw fish), but it was a bit further out of town, and we had to be in Waipi'o Valley by a certain time to pick up the keys for our Airbnb so instead we went to Umekes Fishmarket Bar and Grill, which was amazing! Definitely one of the best meals of the trip.
From there, we headed to Waipi'o Valley. This was probably my second favourite place on our Hawaii itinerary after the North Shore of Oahu.
We booked a beautiful little house in the valley (update: which I used to link to here, but they no longer rent it out on) and it was honestly one of the most beautiful places I've ever been in my entire life and staying there was a dream!
Waipi'o Valley (the Valley of the Kings) is a sacred place to many Hawaiians and I can see why. With lush green plant life, beautiful waterfalls, wild horses and a black sand beach, plus dramatic cliffs, this place is just out of this world. It's literally the Hawai'i of your dreams. And yes, that's a waterfall you can see behind the house we stayed in below. It was literally paradise.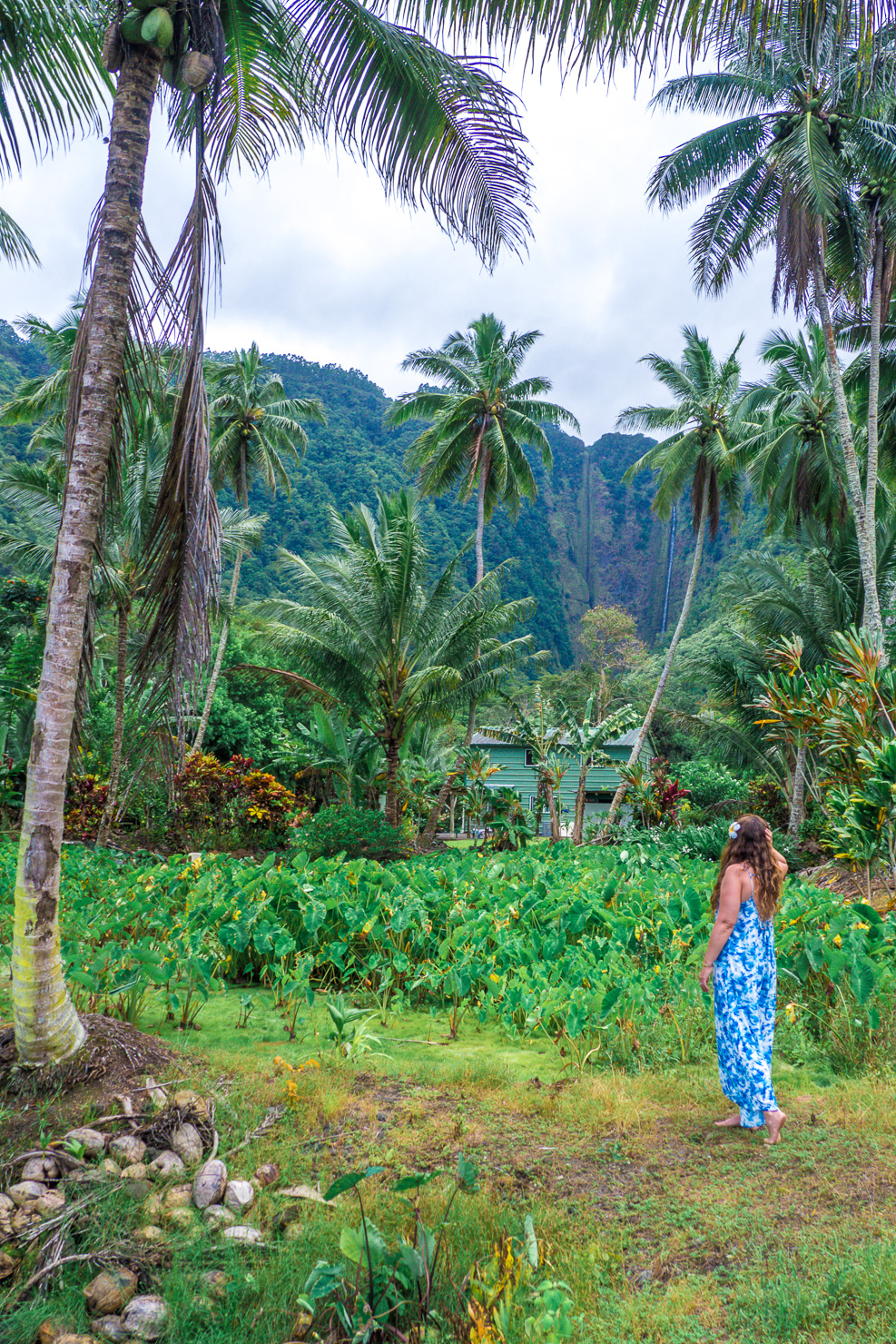 My Tips
Before you head into the valley, cover yourself (and I mean really cover yourself) in bug spray. We were eaten alive down there and the bites were insanely itchy – worse than any mosquito bite I've had in Africa.
You must have a 4×4 to go down into and out of the valley as the gradient is a steep 25% (believe me, it's pretty freaky). If you don't have a 4×4, the owners of the Airbnb can give you a lift for $50 each way (which is expensive considering it's not very far). It's best to drive down whilst it is still light – you'll know why when you see the road. For those who don't have a 4×4 or don't want to stay in the valley, you can stop at the lookout and walk down (it's super steep though so you have to be fit to do it) or you can take an island tour like this one or get the highly recommended Waipi'o Valley shuttle down.
There are no shops down in the valley so you'll need to buy what you need and the Airbnb we stayed in didn't have a fridge but does have cool boxes. We bought food and ice from Malama Market in Honokaa for the first night and the next day, then ate an early dinner in Honokaa on the second evening.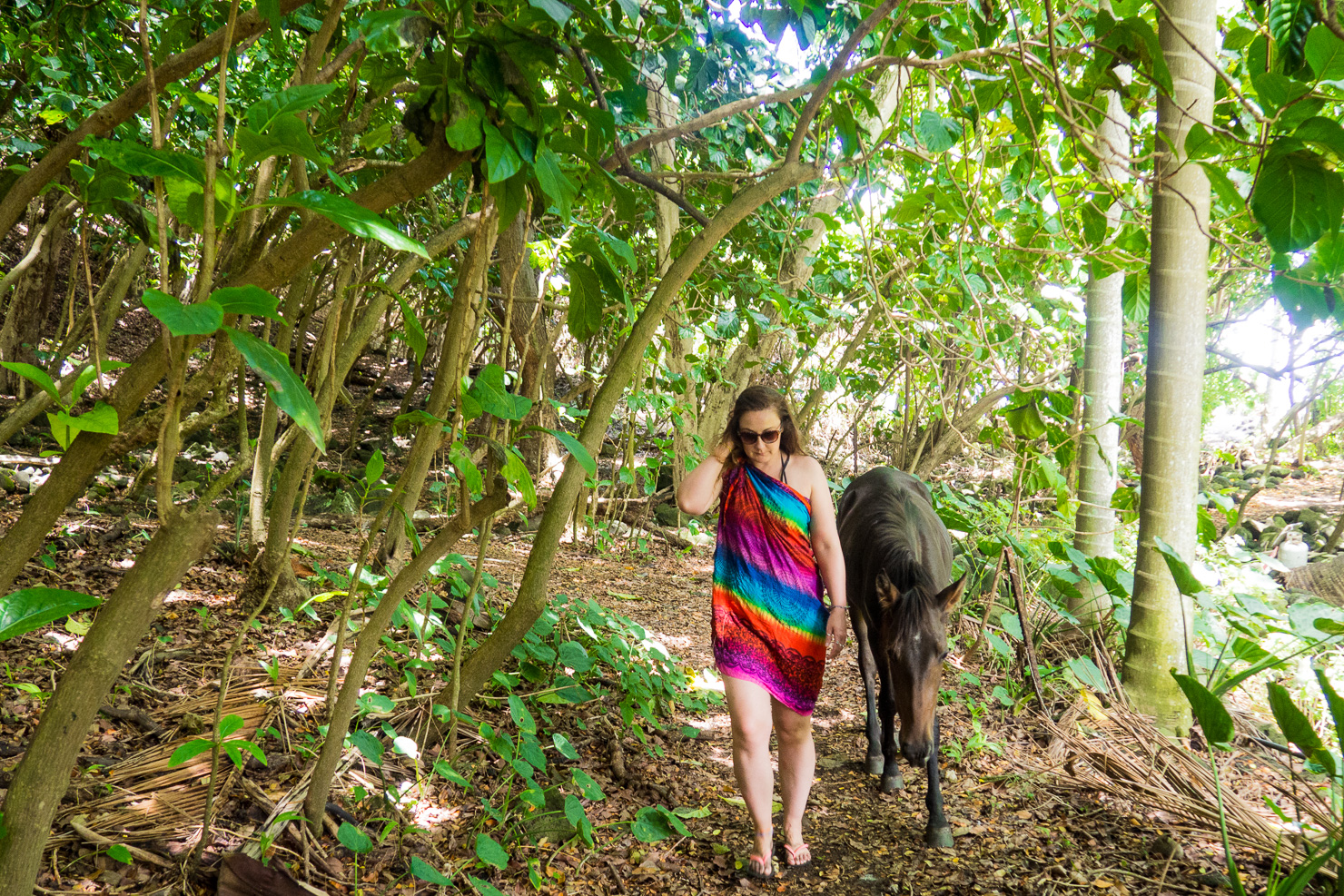 Day 7: Waipi'o Valley
Today was our day to explore the valley.
We started out by walking the 10 minutes or so down to the beautiful black sand beach. It was a Saturday and there were a few groups of families and friends, who had come down in their 4x4s and set up camp for the day. We saw this a lot in Hawaii at the various different beach parks.
The Waipi'o Stream cuts the beach in half and it is a bit of a task to cross it, as there are hidden stones beneath the running water. I found the best way was to head up away from the sea and just swim/crawl across, not very elegant, but effective. Others walked it, battling the current and the stones. It is pretty amusing to watch – and you can tell the locals also find it amusing!
Once across, at the far end of the beach, there's a path off to the left which takes you inland towards Nanau'e Falls, three layered pools that you can swim in. The walk takes about 45 minutes. I only swam in the first two, as the climb up to the top one was very steep and slippy.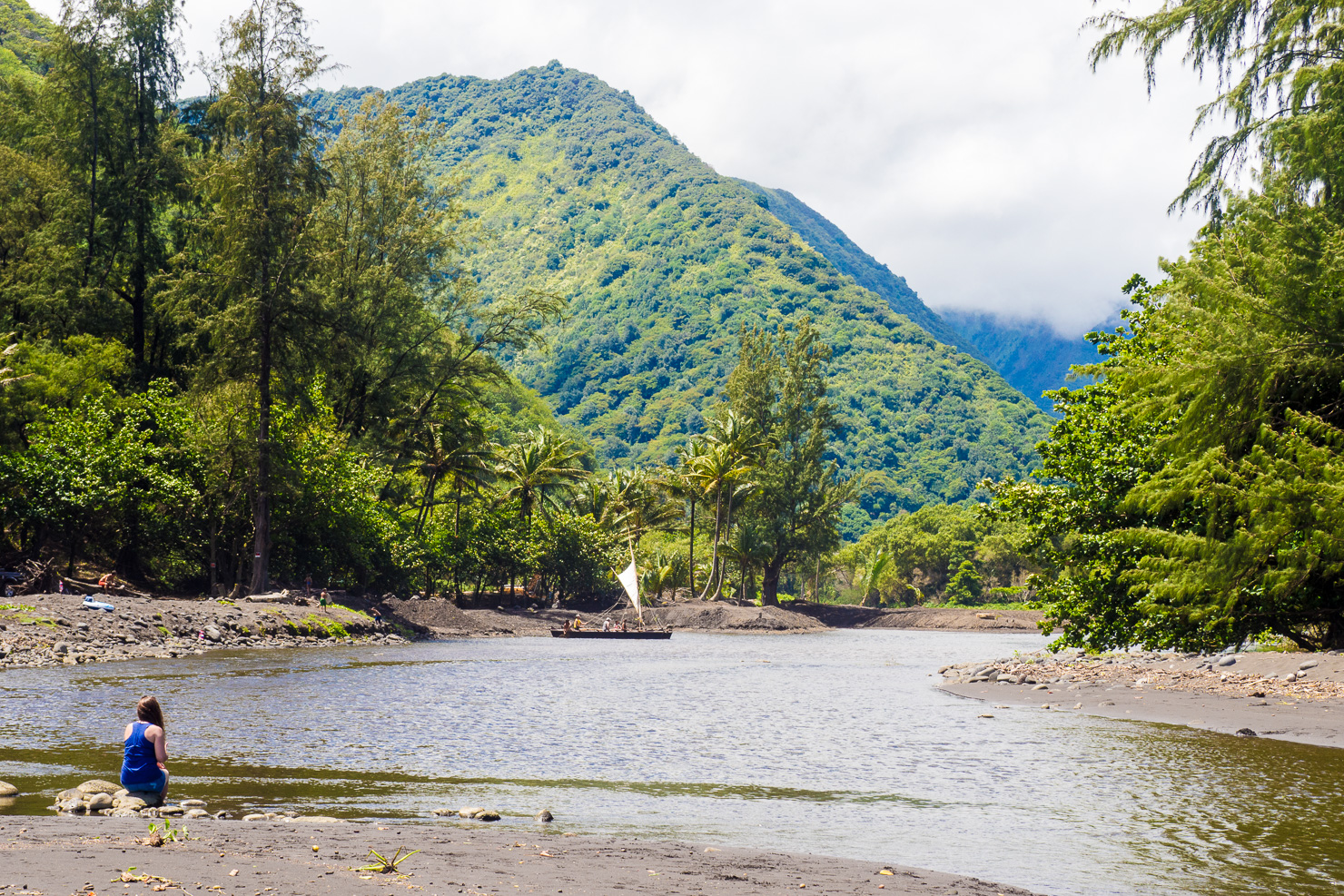 On the way to the falls, you will see some houses, some inhabited, some derelict, destroyed by the tsunami that ripped through the valley in 1946. Some looked derelict but we could hear people in them.
It was on this walk that we encountered our first wild horses. Some ignored us, a couple of the curious ones came over to us and stopped to eat a few of the carrots we had, one followed me around for a bit. They are friendly, but just keep clear of standing behind one – horse kicks never end well.
Returning to the beach in the afternoon, we headed uni to Honokaa town and had a nice meal at Aulani Cafe before returning before dark.
My Tips
I could have easily spent an extra day in Waipi'o Valley, so if you get the chance, do that.
Take water shoes (and maybe a dry bag) for getting across the stream and in the pools.
Don't stray onto private property and be respectful of the land.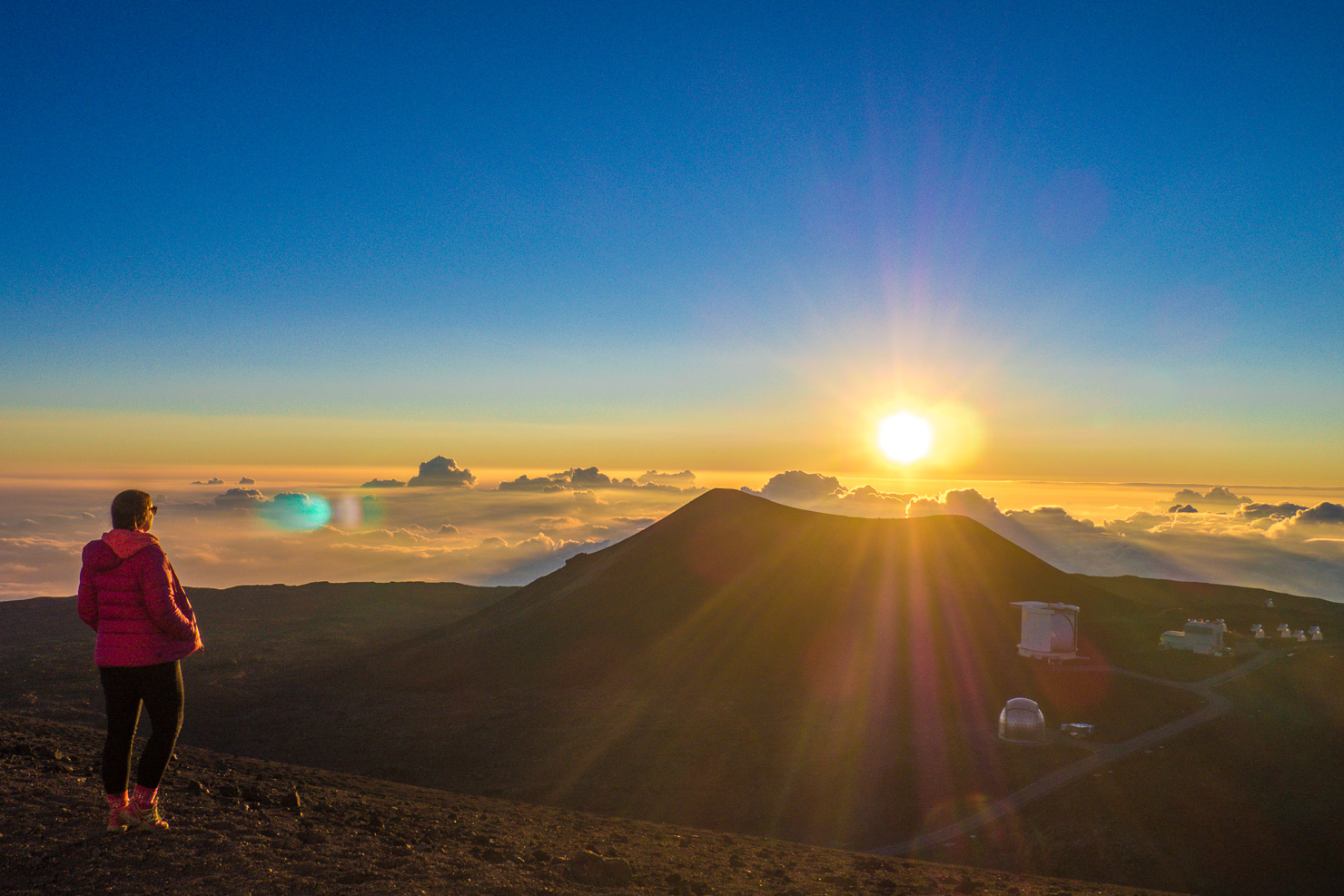 Day 8: Hilo & Mauna Kea
From Waipi'o, we headed to Hilo, our base to explore the Volcanoes National Park and Mauna Kea, a dormant volcano that is the highest point in all of Hawai'i.
Let me start by saying, I didn't love Hilo, but it was a good base for the places we wanted to explore. Hilo is a funny old town, a little bit scruffy and rough around the edges, but it did have a bit of charm to it too – maybe I didn't give it enough of a chance, I don't know…
We explored Hilo in the morning including the Hilo Farmers Market which was lovely. In the afternoon we headed to Mauna Kea, one of the best places in the world for stargazing and home to the Mauna Kea Observatories. It's also the highest mountain in the world, if measured from the seabed, measuring over 33,000 feet. From sea level, it's 13,802 ft.
We stopped at the Mauna Kea Visitor Centre for half an hour, as advised, to acclimatize to the altitude and have a cup of noodles before heading up the mountain. Once at the top, we watched the sunset and the stars come out.
My Tips
You need a 4×4 to drive to the summit of Mauna Kea but there are lots of Mauna Kea tours if you don't want to drive yourself.
The official Mauna Kea Stargazing at the Visitor Centre takes place on Tuesday, Wednesday, Friday, and Saturday. If you aren't there on those days, you could download a stargazing app like SkyView.
It's really cold up there, so take lots of layers.
Check before you go as sometimes they close it due to the weather.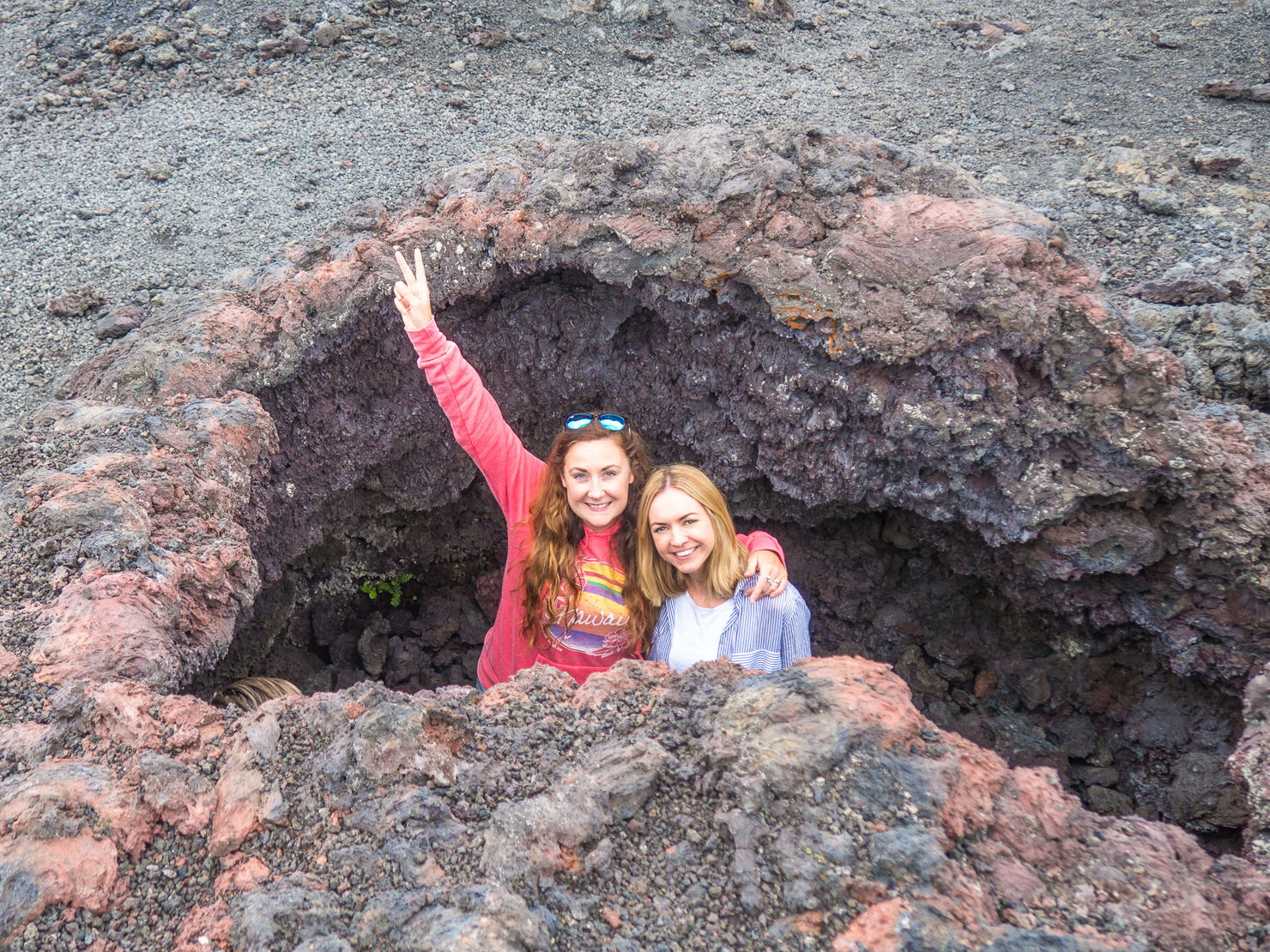 Day 9: Volcanoes National Park
We spent day 9 exploring the other-worldly Volcanoes National Park.
On the way, we stopped at Rainbow Falls, just outside of Hilo. There was a rainbow, but it was very faint when we arrived. We found out later that if you want to see a rainbow, the best time to visit is around 6.30 – 7.00am. I think we went at around 9.30 – 10.00am. By the time we left it had completely disappeared.
We then went straight to the Volcanoes National park. To get in it cost us $25 for the car (valid for 7 days) and they give you a map on entry for the crater rim drive.
First, make your way to the Visitor Centre where the friendly rangers will explain what there was to see there. We started at the Jaggar Museum, where you can, if you're lucky (we weren't), see the lava at the Halema'uma'u Crater.
My favourite part was exploring the path on the rim of the Kilauea Iki crater. Shout 'echo' and see what happens. If you take kids, be super careful here as there aren't barriers the whole way along and it's a sheer drop.
The Volcanoes National Park is a good day out and is really impressive! If you don't want to drive yourself you can take a tour of the park.
My Tip
If seeing lava is top of your list, perhaps consider taking a boat tour with Lava Ocean Tours to see where it flows into the ocean near Kalapana. Tours depart from Isaac Hale Beach Park.
Hawai'i aka The Big Island – Useful Info
Where to Stay on the Big Island
Waipi'o: We stayed at a gorgeous Airbnb in the heart of the valley called Noelani of Waipi'o. The house itself is quite basic, but it has everything you need (except a corkscrew and a fridge) and the setting is absolutely AMAZING, with a beautiful garden and a waterfall at the back of the house. We paid a total of $416 between the 5 of us for 2 nights. One of my favourite places to stay – EVER!
If Noelani isn't available, you could book one of the other Airbnb's above the valley. Then either walk down or take a tour into the valley. If you're new to Airbnb, you'll get a £25 credit if you sign up using this link.
We stayed at the Castle Hilo Hawaiian Hotel which was nice and comfortable. This cost approx $87 per room, per night. Our room had 2 double beds. The bar closed at 9.30pm though. You can check prices here.
Again, you could also look into Couchsurfing or camping on the Big Island. Other options include:
Budget
Mid-Range to High-End
Hilo: We were looking at Lotus Garden Hilo, but decided against it because there was no air-con, but I wish we had stayed here. They are also on Airbnb and have a few different apartments.
Volcanoes National Park: Volcano House.
Honokaa: If you have a big group, this place would be amazing and is right near Waipi'o Valley. Literally my dream house.
Car Hire on the Big Island
We needed a 4×4 for the Big Island, so we hired a Jeep from Car in Hawaii. They were one of the only places we could find that allowed you to take their 4×4 rental cars down into Waipi'o Valley or up to Mauna Kea. Check your rental agreement before you go to either. Even if you aren't going down into the valley or up the mountain, I'd get a 4×4 either way for this island.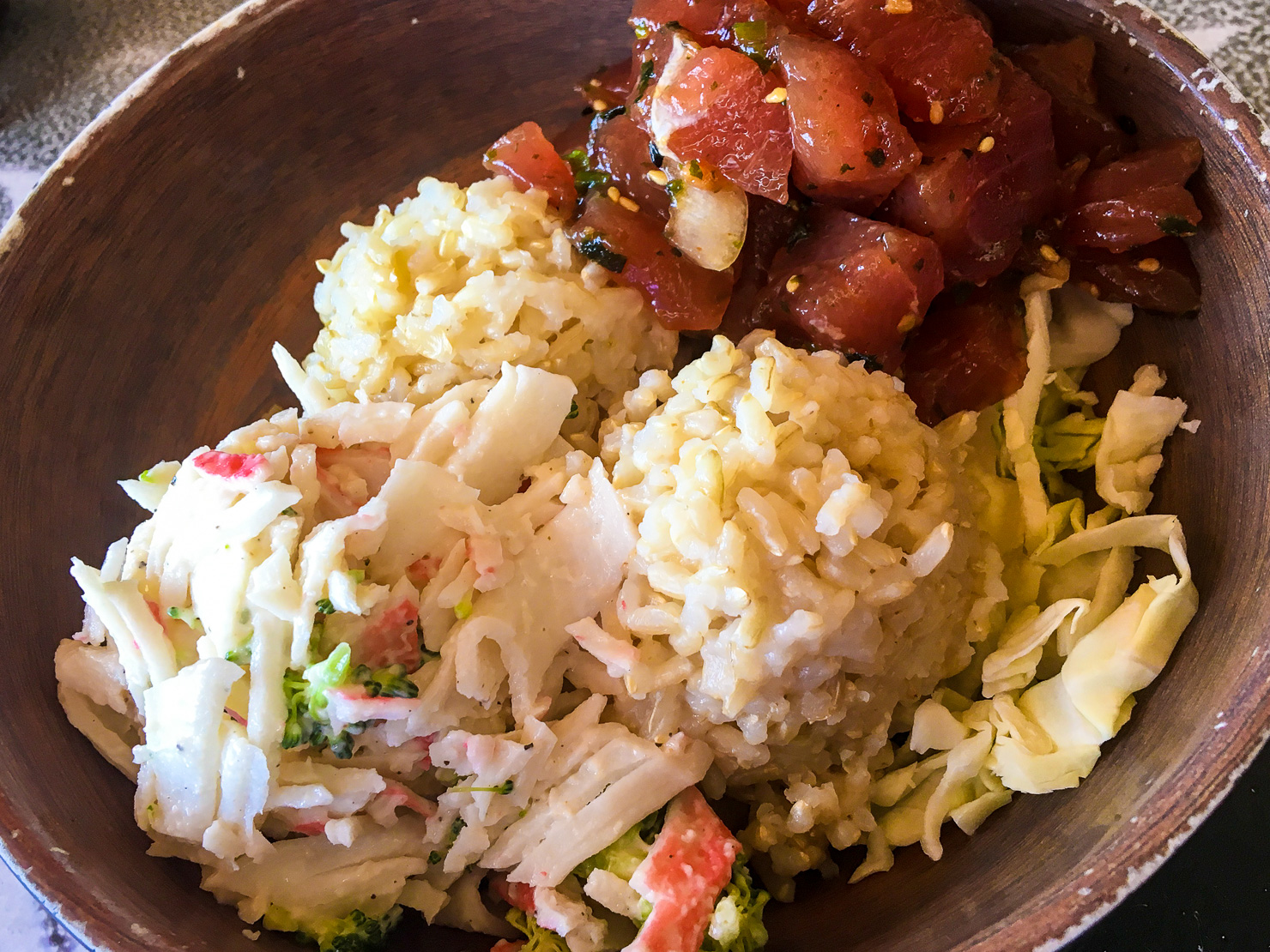 Where to Eat & Drink on the Big Island
When we were in Waipi'o Valley, we cooked for ourselves one night and then ate out on the other nights. We didn't go out drinking in Waipi'o and there wasn't a lot going on in Hilo but we did go to a couple of bars.
Here are a few of my recommendations:
Aulani Cafe (Honokaa): This was a nice spot for dinner.
Volcano House (Volcanoes National Park): We stopped here for lunch and the food and views are great. Although they wouldn't let us have the WIFI password ("it's only for hotel guests") which I thought was a bit mean.
Cafe Pesto (Hilo): A nice place for brunch.
Hilo Town Tavern (Hilo): A fun bar, with an outside seating area, cheap drink and cheap food. The food was a little greasy and heavy, but tasted good.
Kava Bar (Hilo): This funny but great little place serving only kava ('awa), a non-alcoholic drink made from the root by the same name and known for its 'sedative, anesthetic, euphoriant, and entheogenic properties' according to Wikipedia. It's served in coconuts and comes in two forms, one with dragonfruit and coconut and one original. It has a strange earthy taste (I definitely preferred the dragonfruit version) and makes your mouth go a bit numb. The guy behind the bar (Dave), is super nice and brought us pineapple and dark chocolate to accompany the drinks. There was a guy playing the ukulele, who may be the most chilled out and happy person I've ever met. Definitely go here, it's an experience. On the same street as Hilo Tavern.
Umekes Fishmarket Bar and Grill (Kona): We had one of the best meals of the trip here!
---
Oahu (5 Nights)
Next, it was onto Oahu for part 3 of our Hawaii itinerary.
Ever since I saw the movie Blue Crush as a bright-eyed 22-year-old, I've been wanting to visit Oahu and especially the North Shore, so this island was a bit of a dream come true for me.
As it turned out, Oahu was my favourite island generally, but there were parts of the other islands I loved too.
We had 5 days in Oahu, but I could have stayed there for 2 weeks easily (actually, I could live there). We based ourselves in Waikiki, but I think if I went again, I'd either road trip the island or spend the time in at least a couple of locations and definitely on the North Shore.
Here's what we did on the Oahu leg of our Hawaii itinerary.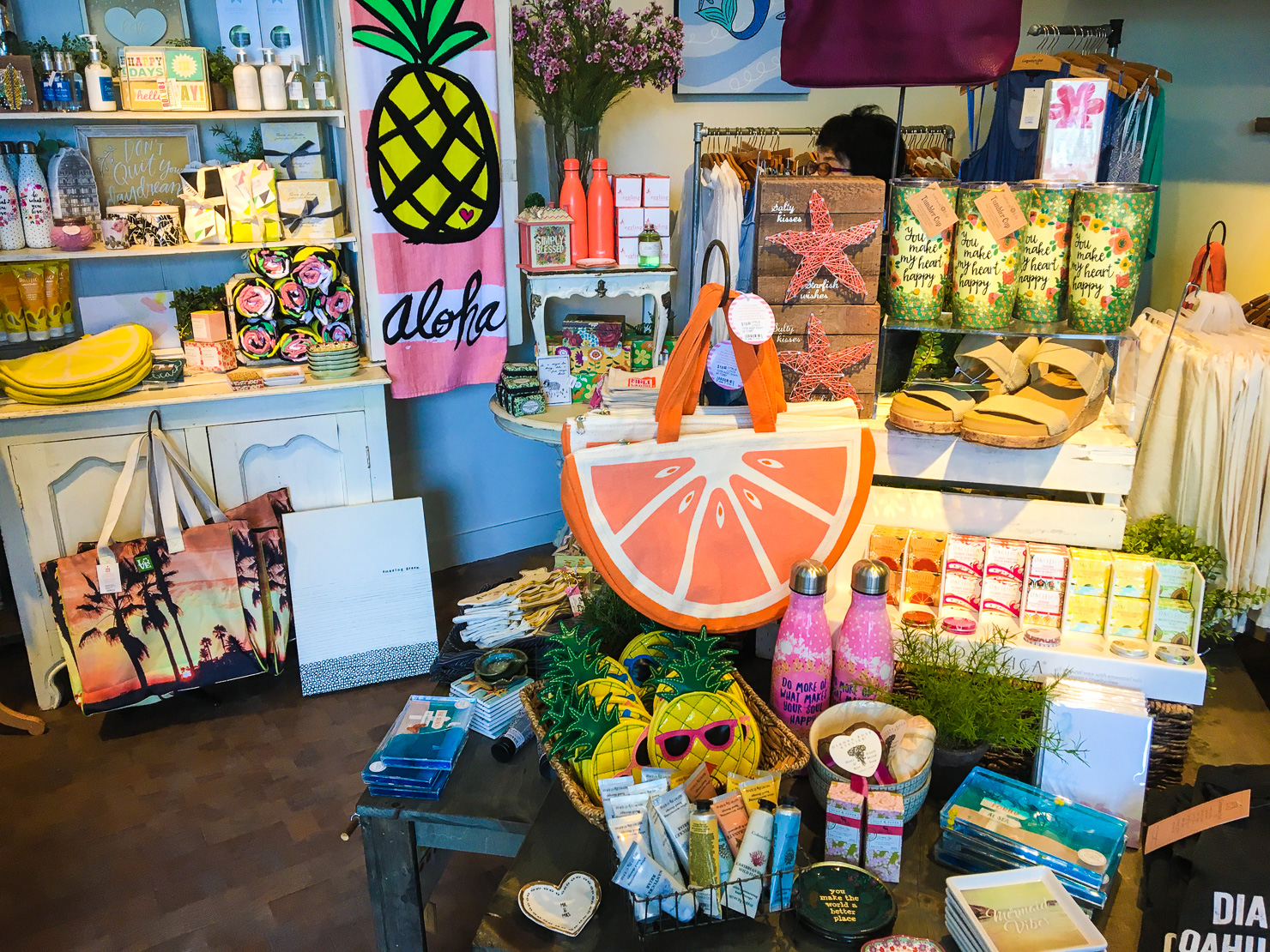 Day 10: Honolulu
We had an early morning flight from Hilo to Honolulu.
After checking into our apartment in Waikiki, we changed and headed down to the beach at Kuhio Beach Park. But not before stopping for brunch at Eggs 'n Things, a popular spot on the main street, Kalakaua Avenue. I had a cheese and bacon omelette, which came with a side (although it was massive) of pancakes and I added cream, blueberries, and macadamia nuts. Too much, but awesome!
Waikiki is bustling. If Vegas and Miami had a baby, it would be Waikiki. The action happens along Kalakaua Avenue, the road that runs along the beach and all the streets parallel to it. Waikiki is filled with restaurants, hotels, and shops, including an awesome shop called Cinnamon Girl! It's a mum and daughter shop but quite a few things in there. Lots of cute dresses and nik-naks.
In the evening, we did a bit of a low-key bar crawl around Waikiki. The nightlife in Waikiki is still relatively tame compared to Europe or the UK from what I've seen and very touristy (as you would expect), with a lot of the bars also doubling up as restaurants. I didn't find many that had a lot of character.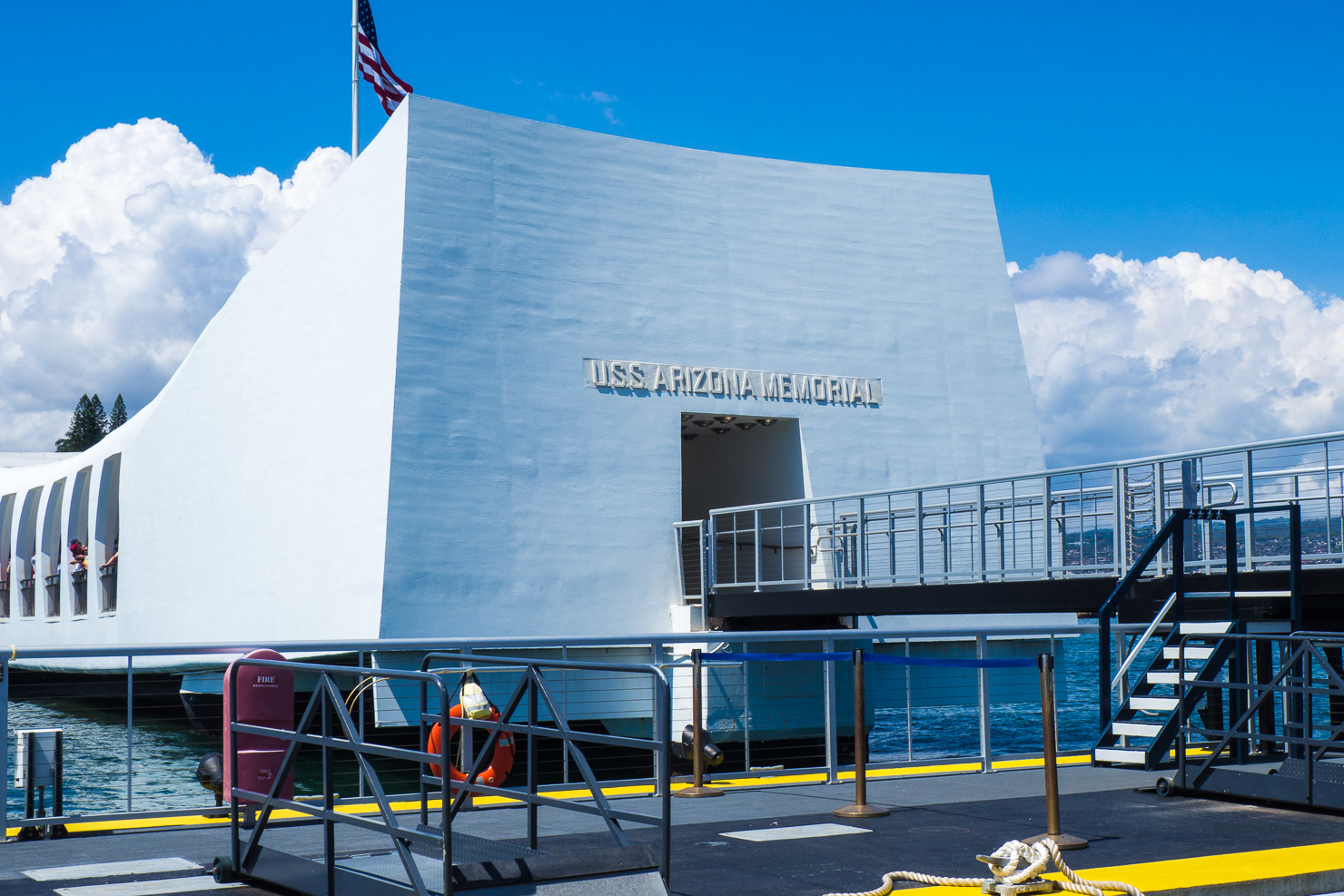 Day 11: Pearl Harbor & Chinatown
Pearl Harbor is a must-do when you're in Oahu.
Spend a few hours there, visiting the sites and take a tour to the USS Arizona Memorial, where 1,177 men lost their lives on that infamous day in 1941, which sparked the US's entry into WWII. Many of the men still lie tombed within the sunken ship which lies below the memorial. It's a very sobering experience.
Whilst there, I'd also recommend going on the USS Bowfin submarine and USS Missouri, a battleship that survived the attack.
In the afternoon, head to Chinatown to have a look around the shops, markets, and museums.
That evening, we ate in two of Chinatown's best restaurants – The Pig and the Lady and Lucky Belly, having a small dish in each. The food in both places was really tasty. The Pig and the Lady is awesome, with tons of character and it's really busy on any given night, so you are best to book in advance. We were walk-ins and ate at the bar.
We then went to a few different bars and I have to say that I prefer the more hip, edgy nightlife of Chinatown to touristy and commercial Waikiki – although Waikiki is gorgeous.
My Tip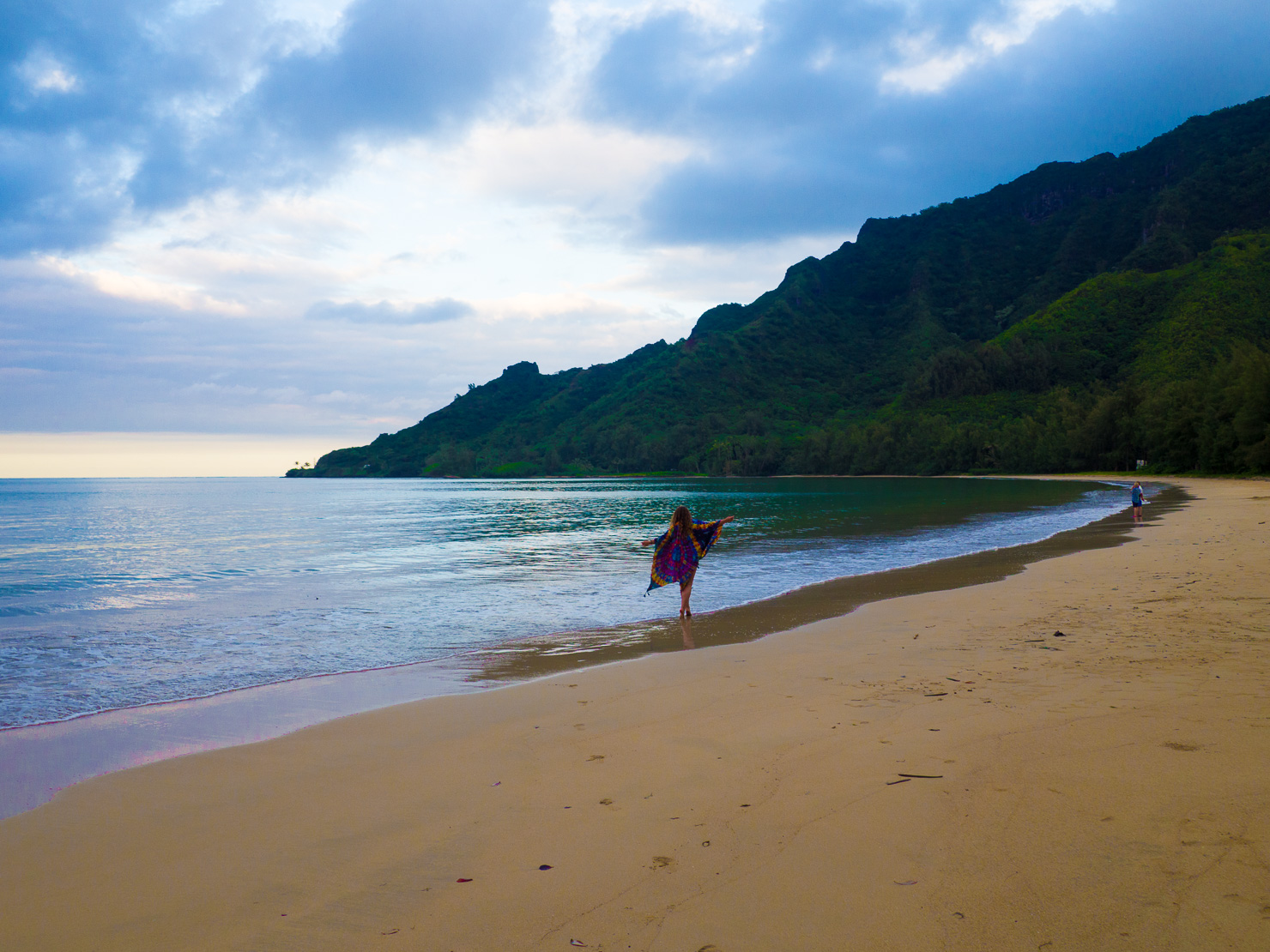 Day 12: North Shore & North Windward Coast
I could have spent a week on the North Shore. This was my favourite place in Hawai'i and one day was definitely not enough for me.
We set off early from Waikiki (although not early enough). Our first stop was unplanned – it was the Dole Pineapple Plantation. This is practically the Disneyworld of pineapples where you can learn about and shop all things pineapple – kind of weird, but kind of fun too and surprisingly busy!
The next stop was Wailua Beach which we pretty much had to ourselves, apart from one guy walking his dog. There wasn't much there, but it is beautiful and would be a nice place to spend a few hours if you have more time than we did.
Then it was on to Hale'iwa, my second favourite place in Hawai'i (after Waipi'o Valley)! This town is gorgeous with loads of cute shops and places to eat. We stopped here for a good couple of hours and hired some SUP boards from Tropical Rush and took them out on the river and then out into the bay. So much fun and at $15 for an hour – an absolute bargain. Plus they give you a free shave ice or coffee at the end.
From here, you can head to Laniakea Beach to see if you can see the turtles that come up onto the shore – we skipped this and I really regret it!
Next head to Waimea Valley to see Waimea Falls and swim in the pool at the bottom. This is a beautiful and sacred place and could definitely warrant a few hours of your time – we spent about an hour and a half there.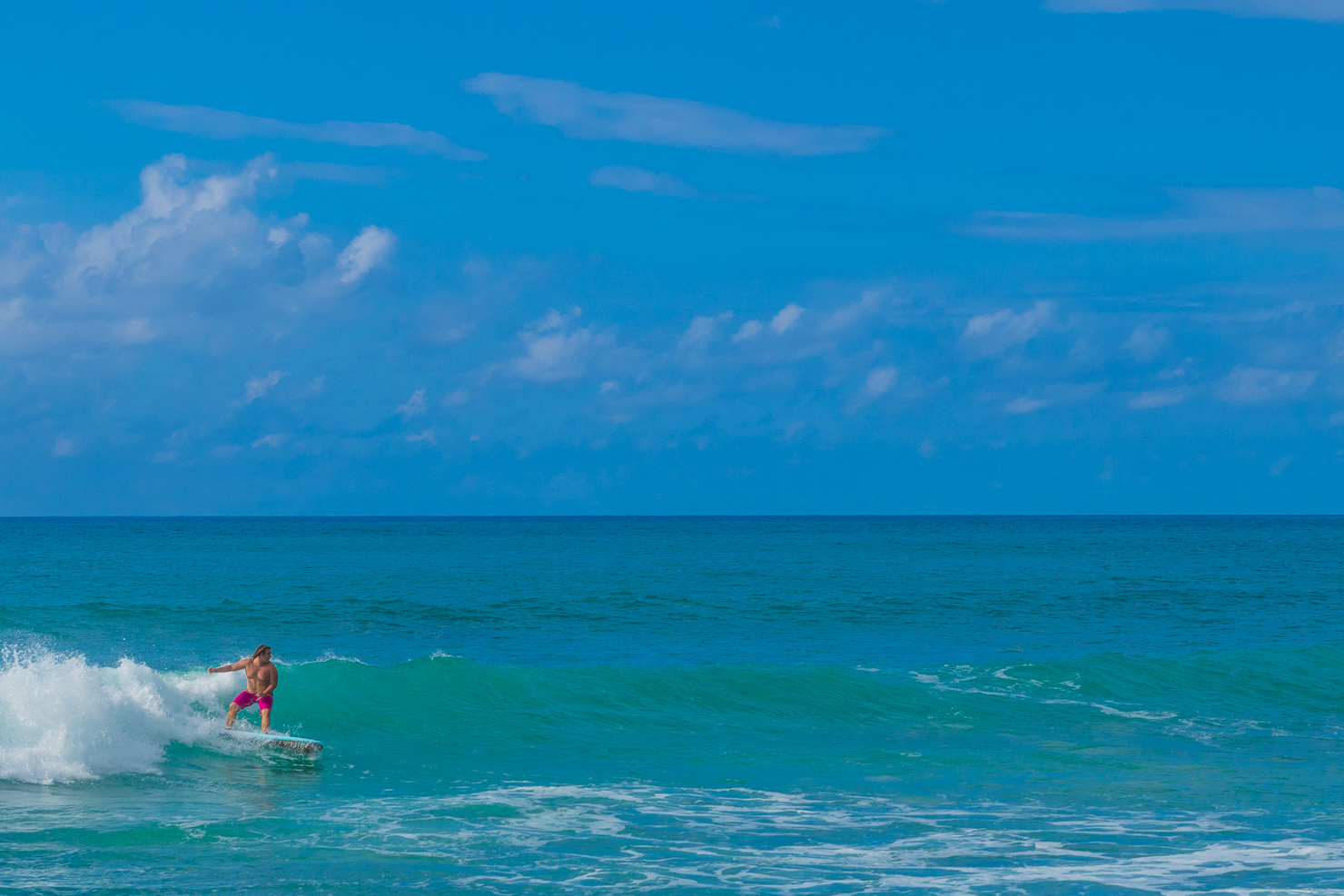 Our next stop was Ehukai Beach, home to one of the best surf breaks in the world, the Banzai Pipeline (or Pipe) – this is where Blue Crush was filmed. When we went (September), the waves were relatively small, usually being at their biggest and most dangerous in winter but there were still quite a few surfers in the water and a lot of spectators on the beach.
We then stopped to get some late lunch/early dinner at Ted's Bakery, home to the original chocolate-kaupia cream pie, just down the road.
By this point, we were running out of time and daylight so we just made one final stop at beautiful Kawela Bay as the sun was setting. We then continued on Highway 83, then took Highway 63 back to Waikiki.
My biggest regret is not visiting Kualoa and the Kualoa Ranch. We passed it on the way home and it looked beautiful. Next time!
If you don't have a car, you could take a day trip like this one.
My Tip
If you can, spend maybe 2 or 3 days up here at least. I would ether stay in Hale'iwa and/or the Turtle Bay Resort (where they filmed Forgetting Sarah Marshall).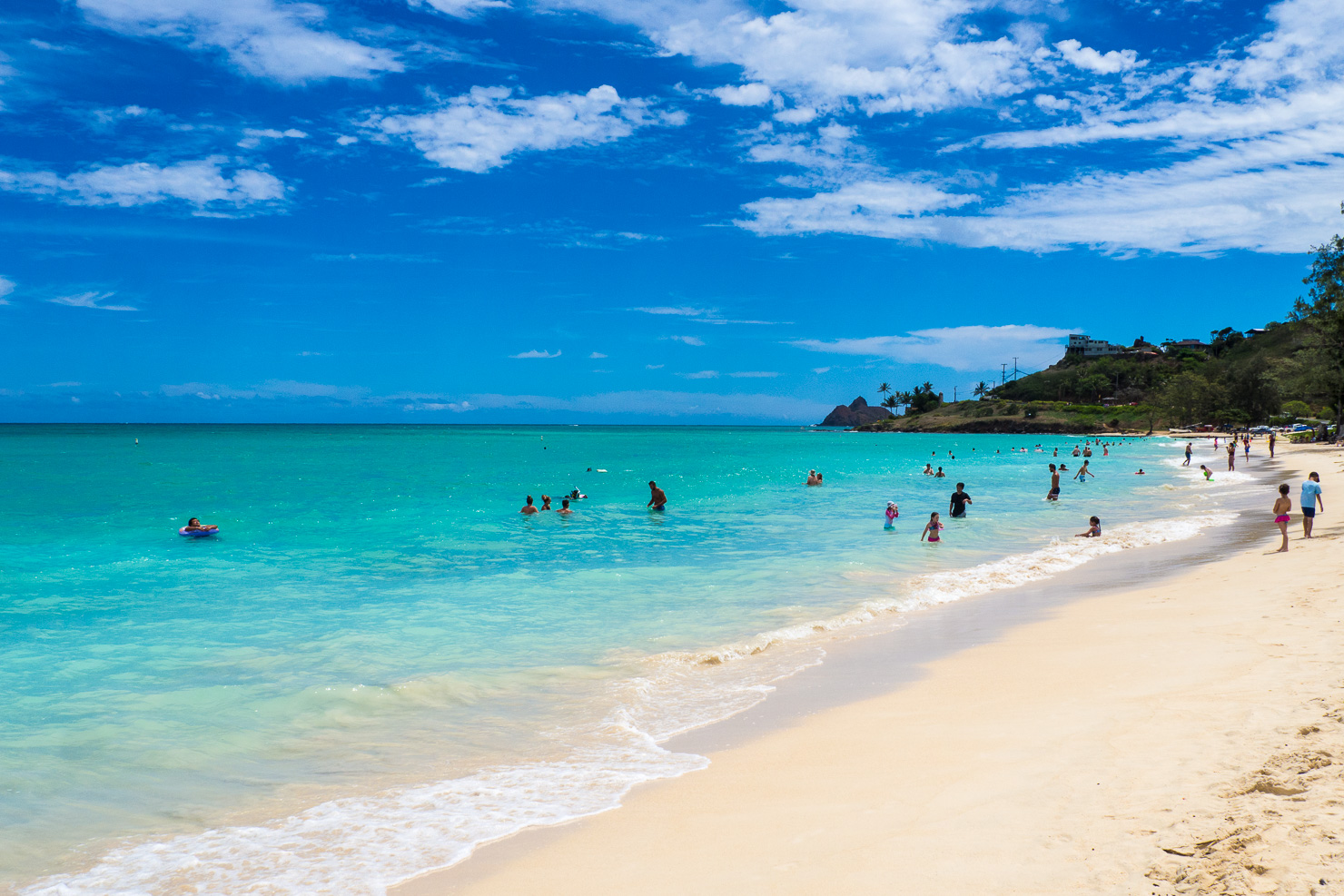 Day 13: South Windward Coast
We spent our penultimate day on the south Windward Coast in Kailua. This Windward Coast is where the film 50 First Dates was set, in case you are interested.
We just hung out at the beach for most of the day and doing the occasional bit of swimming. We had planned to go to Hanauma Bay to snorkel, but the car park was already full by the time we got there (at about 10am). You can park further away and walk to the bay, but we decided to just keep un going to Kailua.
However, had we been in a more energetic mood, I might have gone cycling (we saw a lot of people who had hired bikes) or gone for a longer walk around the town.
In the afternoon we headed back to Waikiki as we were heading out on a sunset 'booze cruise' on the Ha Noku II catamaran. Now, this was a lot of fun!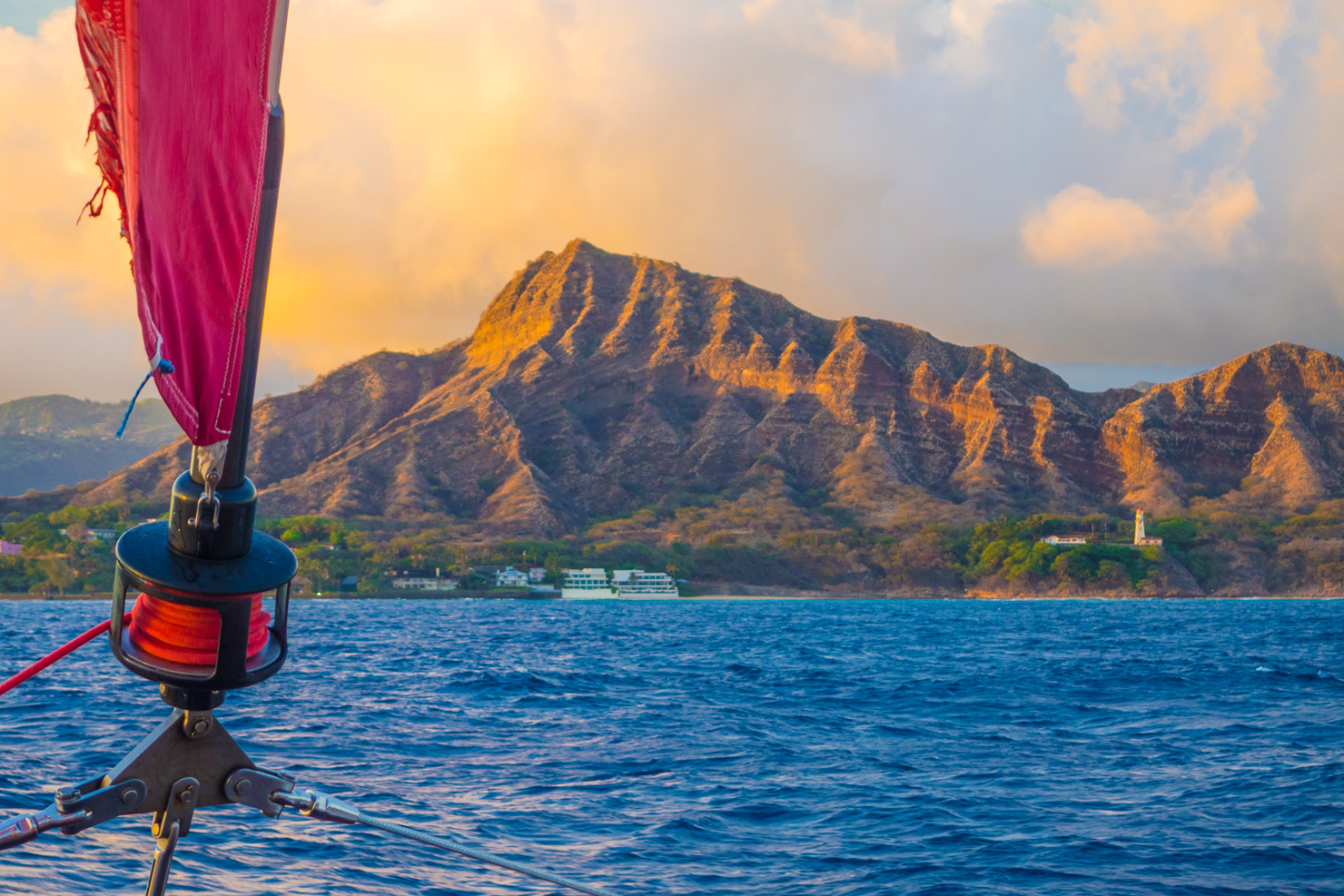 Sailing out at 5.30pm, this was one of the best things I did in Hawai'i, with beautiful sunset views over Waikiki and Diamond Head. The cruise cost $45, all drinks are included and the staff are super attentive! Highly recommended. Book early for the sunset cruise as it fills up in advance, sometimes days in advance. We were actually on the stand by list, but some people cancelled so we were lucky.
My Tip
The Ha Noku II didn't seem to have contact details on their website, so it's best to head down to the beach and book it there, a day or two before at least. They are the red and yellow boat in between Duke's and the Moana Surfrider hotel. If you're the type of person who likes to book in advance, or you can't get on the Ha Noku II you can find loads of Waikiki sunset cruises here.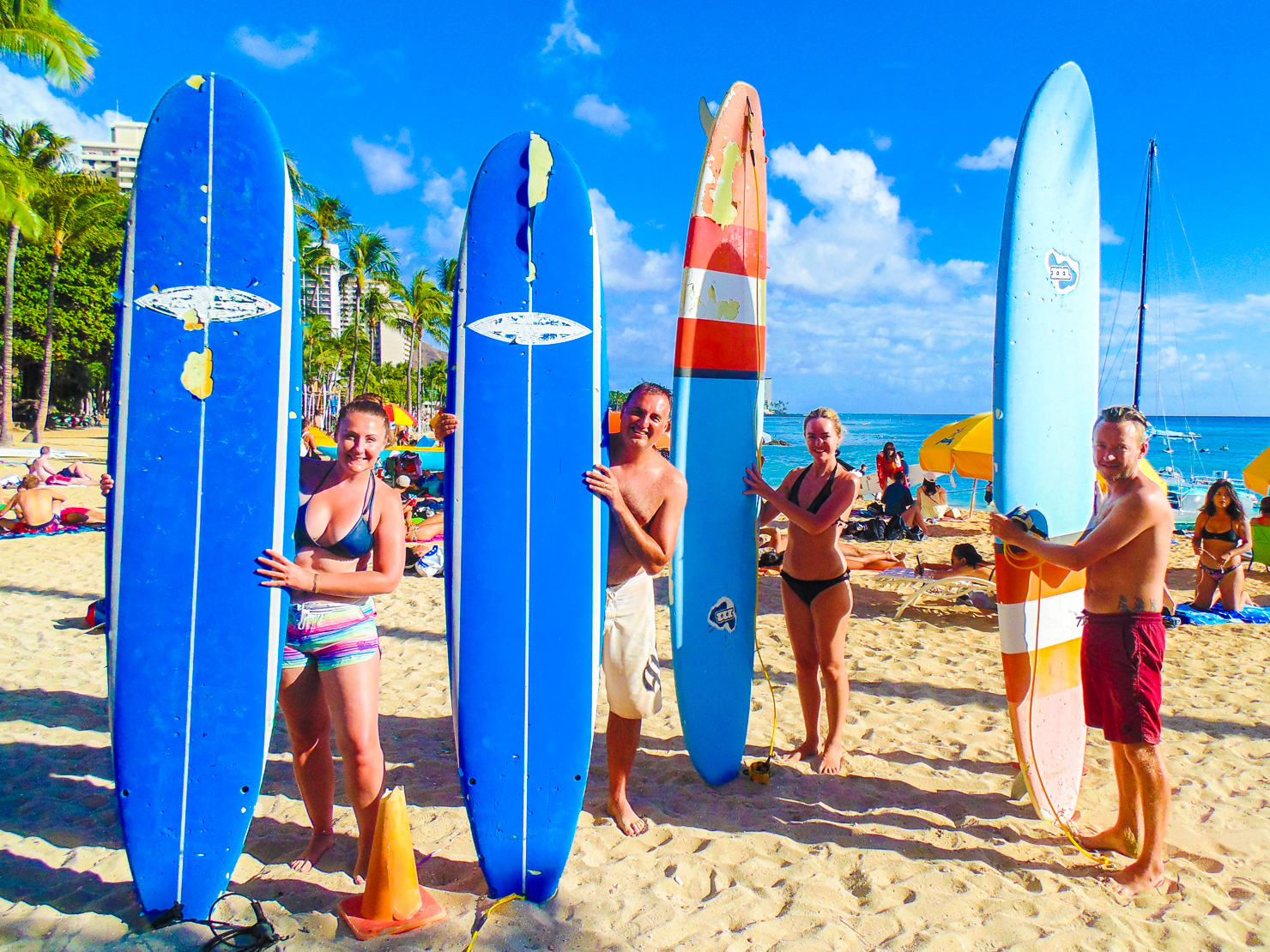 Day 14: Waikiki
We decided to spend our last day on the beach, surfing and stand up paddleboarding
We hired SUP and surfboards from Star Beachboys near the Duke Kahanamoku statue. Stand up paddle boarding was so much fun and we went right out to sea, although I almost pooped my pants when a green turtle popped out of the water near to where I was paddling.
Surfing on the other hand was tough. The waves were difficult to catch, pretty crowded and I wish I'd had a lesson. But it was still a lot of fun and I love being able to surf without a wetsuit! Screw you British weather!
We spent our last evening doing a bit of last-minute shopping and drinking Mai Tai's in the Mai Tai Bar at the Royal Hawaiian Hotel, home to the original Mai Tai.
Oahu – Useful Info
Where to Stay on Oahu
We stayed in a really nice Airbnb, a few blocks back from the beach with a big lanai (patio) overlooking Diamond Head. The building also has a pool (on the same level as our apartment), a tennis court, and a mini-market, so it was perfect for our needs. With everything included, for the 5 of us it was $49 per person per night (including taxes and cleaning fees).
There are also some cute looking Airbnb rentals in Hale'iwa too! And don't forget, if you're new to Airbnb, you'll get a £25 credit if you sign up using this link.
Camping on Oahu is also a good option.
The first night we arrived in Hawai'i, we stayed in a motel near to the airport. It was nothing fancy and we literally just stayed there to sleep, however we wanted to get on Hawaiian time so went to the bar, not wanting to go to bed too early. It was full of locals, they had karaoke on (I sang like 5 songs), they gave us free chicken and rice (which was amazing, I wish I had the recipe), the local lady on the next table bought us all drinks and another local guy came round with slices of pizza. It was the best welcome ever! Aloha Hawai'i!
Budget
Honolulu/Waikiki: The Beach Waikiki Beach Hostel & Seaside Hawaiian Hostel Waikiki. You can check prices here.
Hale'iwa: Sharks Cove Rentals. You can check prices here.
Mid-Range to High-End
Car Hire on Oahu
We hired a Dodge Journey for 2 days from Alamo. We originally hired it for 1 day for the North Shore, but kept it for a second day to visit the Windward Coast. Our apartment had 1 free parking space. For 2 drivers it cost us a total of $207.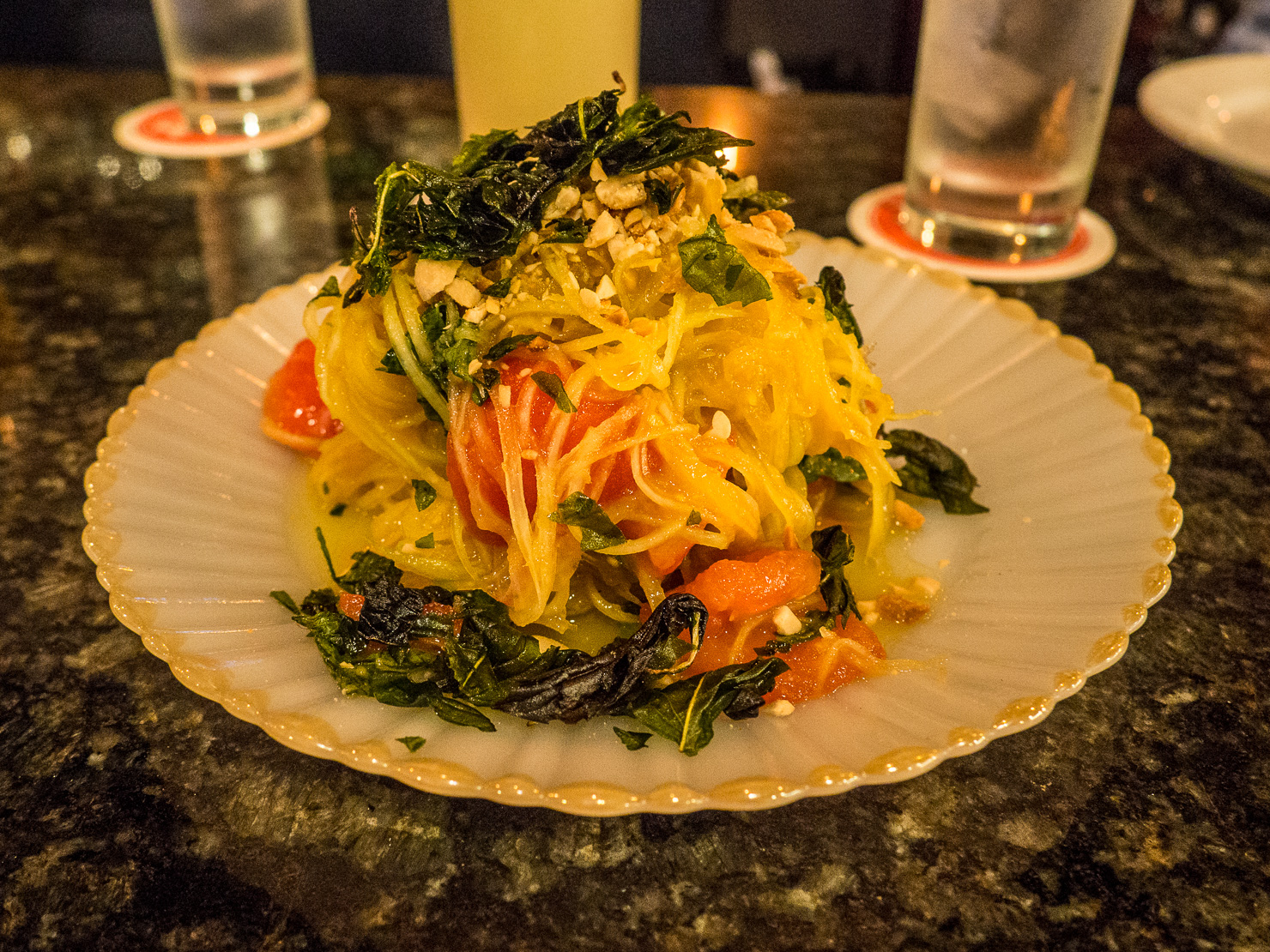 Where to Eat & Drink on Oahu
Oahu was the liveliest out of all of the places we stayed, unsurprisingly, and we visited some incredible restaurants.
Here are a few of my recommendations:
California Pizza Kitchen (Waikiki): Good and reasonably priced pizzas.
Panda Express (Waikiki): Everyone's favourite Chinese fast food restaurant.
Eggs 'n Things (Waikiki): Good place for lunch or breakfast.
The Pig & the Lady (Chinatown): Bustling and sophisticated Vietnamese fusion restaurant with great food and cocktails. Best place to eat in Honolulu.
Lucky Belly (Chinatown): Modern Asian fusion restaurant serving fantastic ramen.
Dole Pineapple Plantation (Highway 99): Be sure to try the pineapple ice cream and/or the sweet Hawaiian BBQ corn from the stand outside.
Matsumoto Shave Ice (Hale'iwa): We didn't eat here, but it's known for having the best shave ice on Oahu, but the queues were huge so we didn't bother.
Ted's Bakery (North Shore): Try the chocolate-haupia cream pie.
Kalapawai Market (Kailua): A nice deli and shop.
Maui Brewing Company (Waikiki): Serving good beers, as you might expect, as well as very good cocktails. The food was quite expensive though.
Rum Fire (Waikiki): Busy bar/club at the Sheraton Hotel, which was the most lively place we found in Waikiki.
Mai Tai Bar (Waikiki): Home to the original Main Tai. Just be careful not to order the first Mai Tai on the menu (unless that's what you want). The prices are in red and hard to see in the dark and it costs $35 dollars – ouch. The other Mai Tai's aren't cheap either at $15.
Duke's (Waikiki): Part of the same chain as mentioned above in the Oahu section. Great for sunset cocktails.
Fête (Chinatown): We only had a drink here but the sophisticated cocktails made a nice change from the sugary cocktails found in Waikiki.
Proof (Chinatown): Fun dive bar in the heart of Chinatown.
Smith & Kings (Chinatown): Laid back bar with a great bacon Bloody Mary.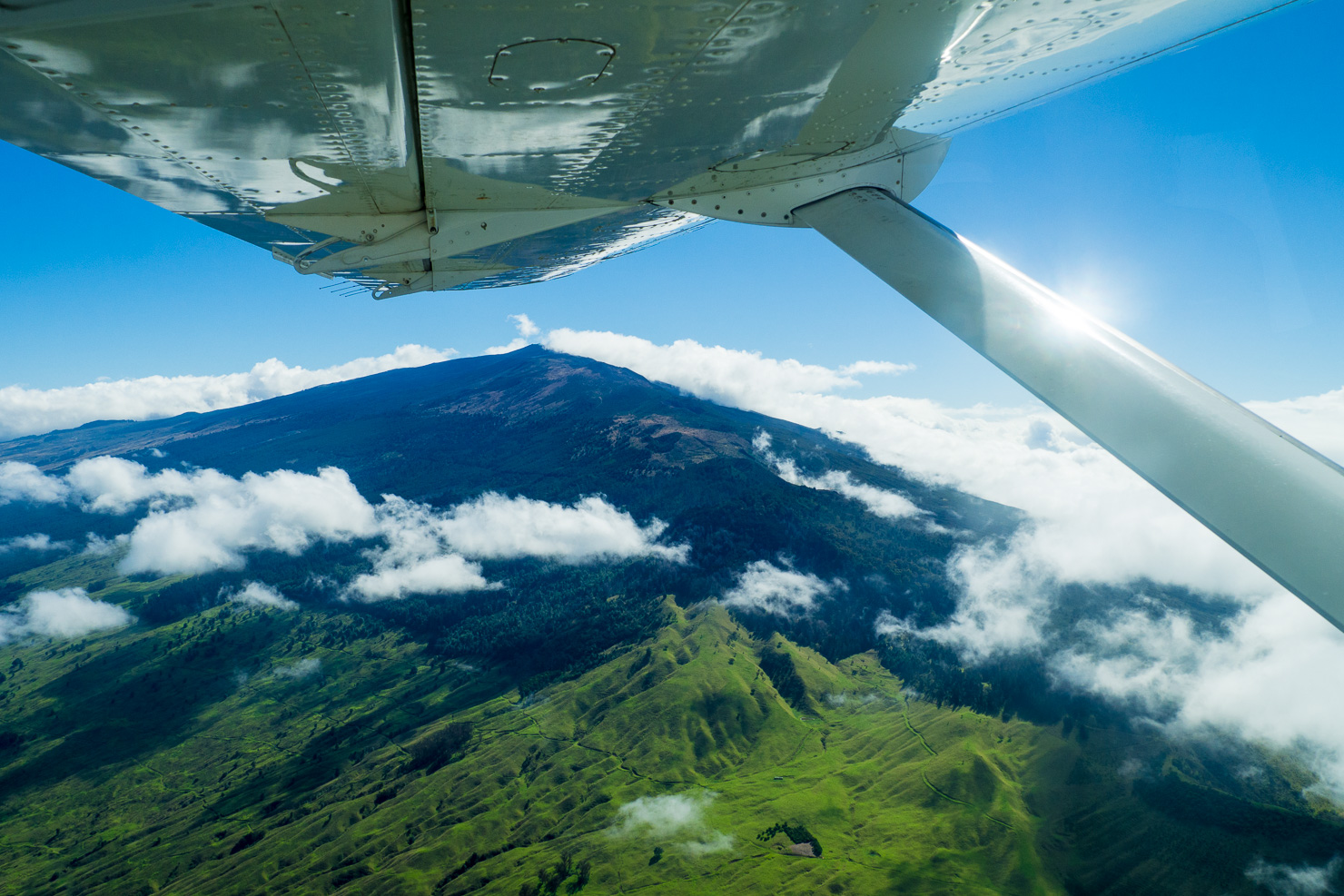 Getting To & Around Hawai'i
We flew in and out of Oahu and then took internal flights around the islands.
We flew British Airways from London Heathrow to LAX in Los Angeles (10.5 hours) and then American Airlines from LAX to Honolulu (6 hours), on the island of Oahu, landing in the evening.
We spent our first night at an airport motel, then flew to Maui the following morning.
I always search for my flights on Skyscanner.
Getting Around By Air
It's really easy and quick to fly between the islands and I think the 3 main airlines fly between most if not all of the islands, and flights only take about 45 minutes, so having an island-hopping holiday is very do-able. We did it like this:
Island Air – Oahu to Maui
We flew this airline from Oahu to Maui. It was a 2 x 2 seater medium-sized propeller plane. This was a lovely flight. Sit on the left side of the plane on this journey for fantastic views over the islands.
Mokulele Airlines – Maui to The Big Island
When I saw the plane I almost cried, as it was a tiny 9 seater plane. But I put aside my fears and it was AWESOME! There were no refreshments (or bathroom), but it was short anyways and felt more like a scenic flight. We had to pay extra for our luggage at the airport.
Again, sit on the left-hand side of the plane for incredible views of Maui as you leave. And as my friend pointed out, as we took up most of the seats (there were just 2 other passengers), this was pretty much a private plane.
Hawaiian Airlines – The Big Island to Oahu
This was the biggest plane (2 x 3 seater) but actually my least favourite flight. We were in the back row, next to the engine, which had no windows so it was a bit weird and I was sad to miss the views, which I'm sure were very cool. Luckily it was a very short trip. Avoid this seat if you can.
Getting Around By Sea
You can also get ferries between Maui and Lanai and Maui and Molokai, should you choose to visit those islands instead. If you have the time and money, some cruises also go to the Hawaiian islands.
Getting Around By Road
We hired cars on each island from Avis, Alamo, and Car in Hawaii. We found this was the most convenient for us to get around on each island. We also used Uber for short distances and the public buses in Maui and Oahu when we didn't have a car.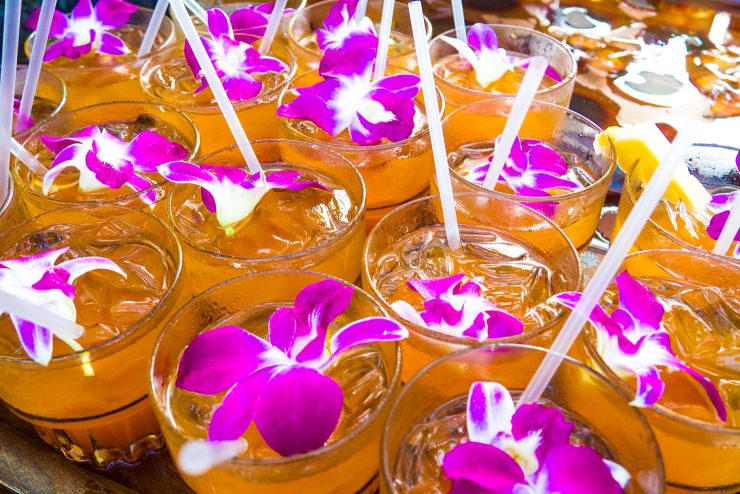 Useful Hawaii Tips & Random Info
Most nationalities need to apply for the visa waiver programme called ESTA – don't forget to apply before you go, as they won't let you in otherwise. Once approved, it lasts for 2 years. Just ensure that you are covered for your entire stay and of course, check the passport requirements for your nationality.
You could easily substitute any of these islands for one of the other islands, but I'd suggest that you don't try and do more than 3 islands max on a 2-week trip.
The foods you have to try are ahi poke (raw tuna), fish tacos, acai bowl (not local, but everywhere in Hawai'i), Spam (they love Spam in Hawai'i), hula pie, Kalua pork, shave ice, poi (staple food made from taro root), a Mai Tai and anything from The Pig and the Lady.
I found a Hawaiian pizza (ham and pineapple as you would expect) in a supermarket, but it was called a 'Canadian Bacon and Pineapple Pizza'. A Hawaiian pizza isn't called a Hawaiian pizza in Hawai'i? MIND-BLOWN!
Everywhere you go claims to serve the 'best Mai Tai' in Hawai'i – but they all tasted pretty much the same to me (and believe me, I tried a lot).
Just be aware that tax and cleaning fees for accommodation may be added on separately! Even on the same booking site, sometimes you'll find tax is and sometimes isn't included. There are lots of hidden fees in Hawai'i so just factor that into your budget.
Hawai'i is really expensive, especially for food and drink – after all, it is one of the most isolated places on earth. Save money by eating at food trucks (which are often really good) and cooking for yourself.
There are ABC Stores everywhere, and they are always busy!!! One of our taxi drivers told us that this stands for 'All Blocks Covered' I don't think that's actually true but it may as well be, they are everywhere. They sell general grocery items, as well as alcohol and Hawaiian souvenirs.
Hawai'i is very Americanised and commercial in parts, especially in Waikiki, but there is still a lot of raw beauty and rich Polynesian culture to be found all over the islands, and the Aloha spirit is alive and well.
Take water shoes to Hawai'i, you'll definitely use them – have I mentioned that enough yet?
The hand gesture you see a lot of Hawaiians do is called the 'shaka' sign. There's no literal translation, but it means thank you or shows the aloha spirit.
Most bars and restaurants have Happy Hours if you want to save some money on alcohol.
When you park up at viewpoints etc, put all of your valuables out of sight in the boot of your car – petty theft is quite common.
Tipping is expected, as per the rest of the US. Most restaurants and bars put the recommended tips on at 15%, 20%, and 25%.
Travel insurance is super important anyway, but especially in the US where medical bills are outrageously expensive. I recommend World Nomads or Outbacker.
I am completely in love with Hawaii and already planning my return visit. There are still so many things I want to see and do there and you can barely scratch the surface on a 2-week trip, but we gave it a good go!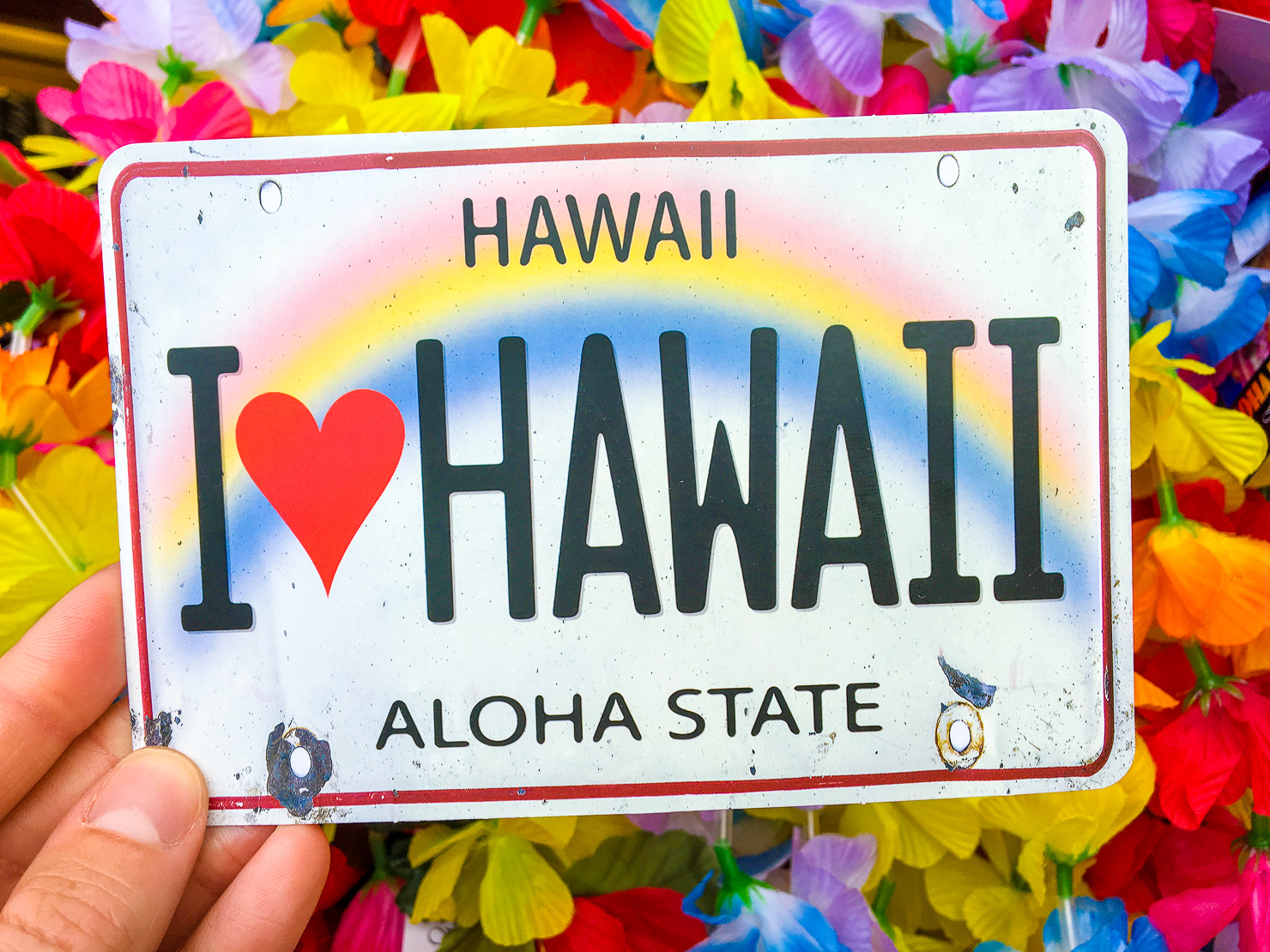 Other USA posts you might enjoy…
I hope you enjoyed this Hawaii itinerary post and that it helps you plan your own Hawaii itinerary!
---