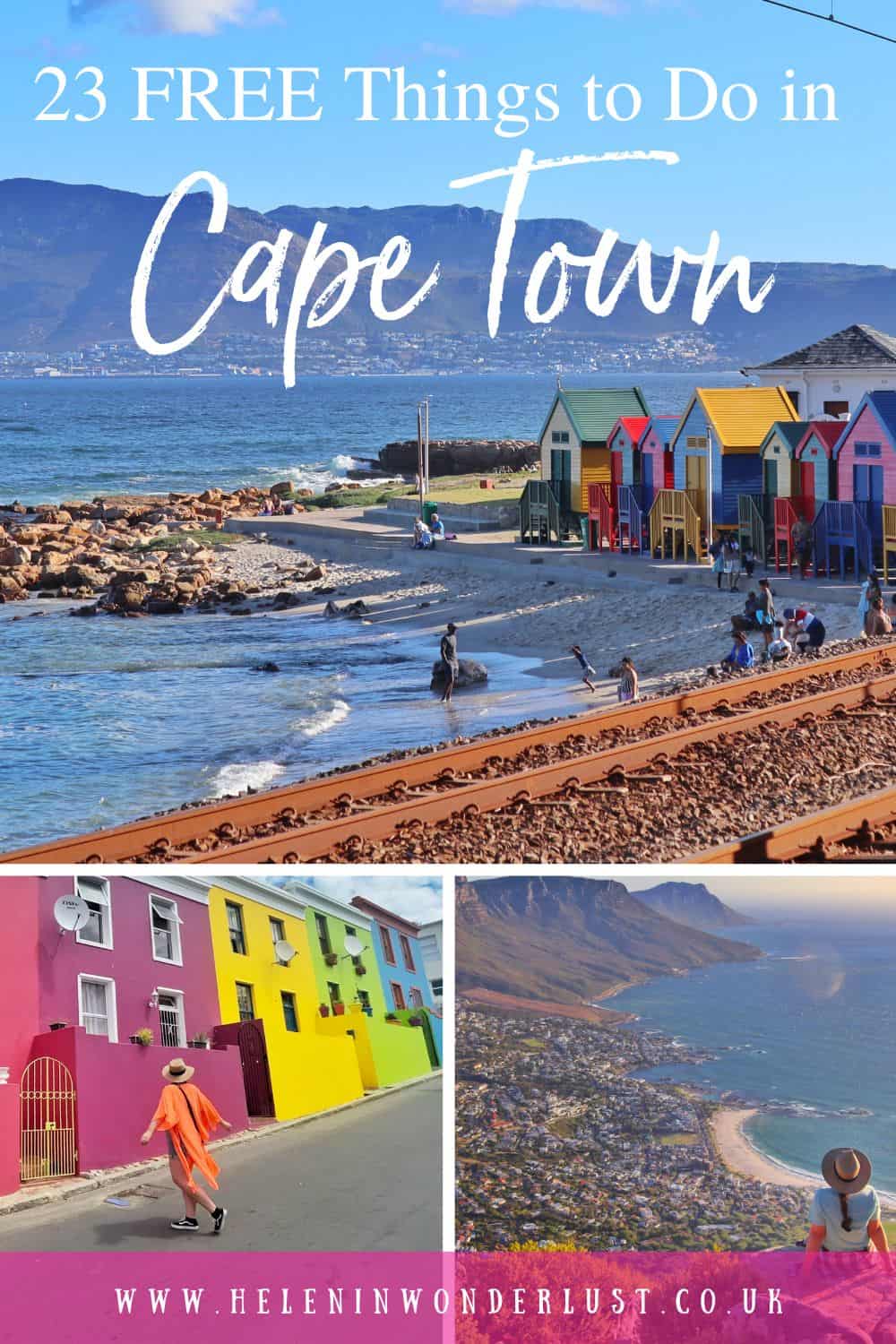 Last updated on April 12th, 2023 at 09:37 am
Cape Town is one of the most exciting cities in the world, and it's a relatively cheap place to visit, compared to cities in the US or Europe.
Food and drink are reasonable (a fillet steak is around $12, a glass of wine is around $3 and cocktails are around $4 – bargain), getting around is pretty cheap since the invention of Uber and activities are mostly reasonably priced.
But there are also lots of free and amazing activities that you can do in Cape town to help keep your budget to a minimum.
So here are my ideas for lots of free things to do in Cape Town to help you have an amazing trip to the Mother City.
Please Note: Some of the links in this post are affiliate links, which will earn me a small commission at no extra cost to you. Affiliate sales help with the running costs of this site, so thank you for your support!
---
Free Things to Do in Cape Town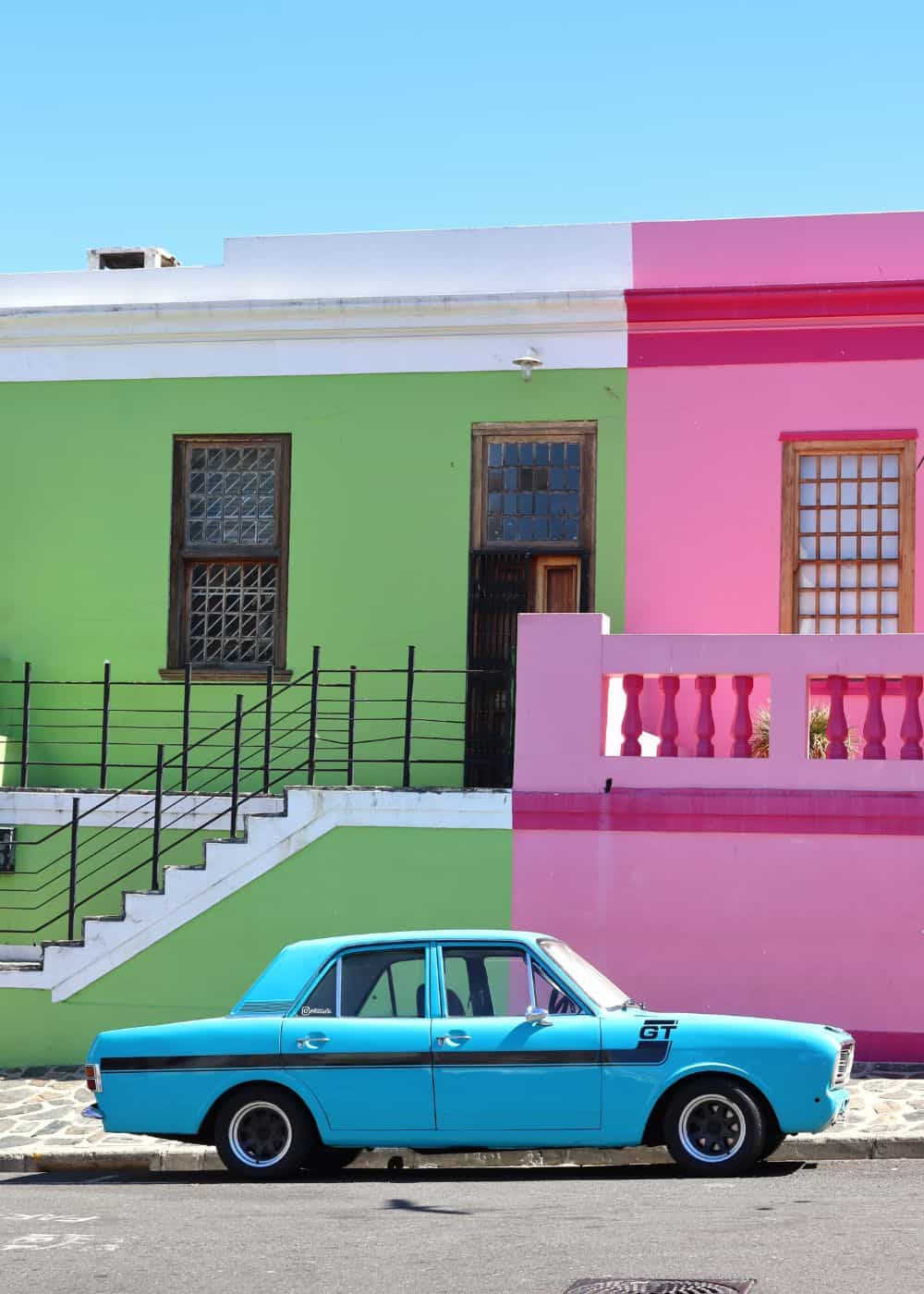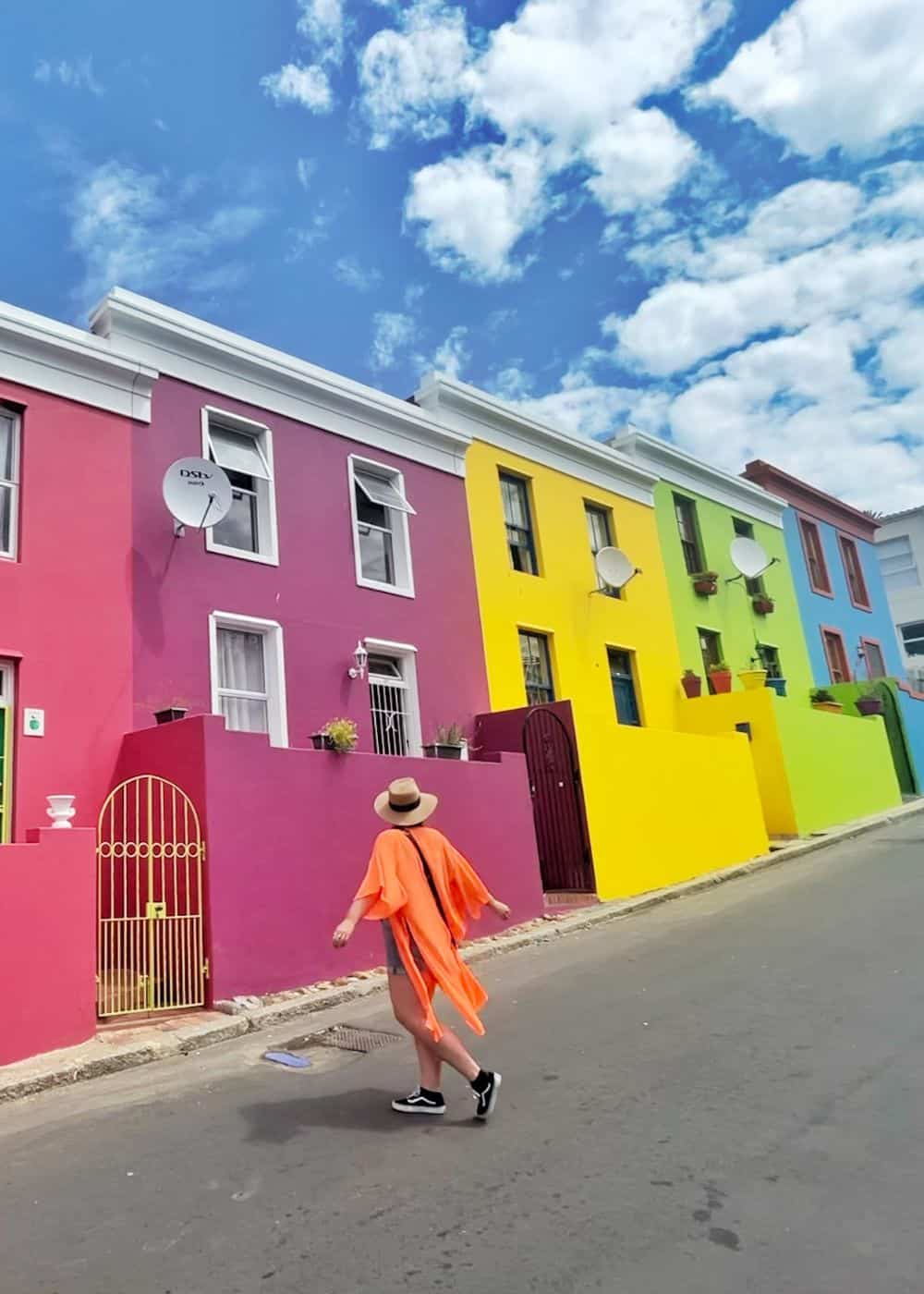 Visit & Photograph Colourful Bo Kaap
Visiting the colourful area of Bo Kaap is a must-do in Cape Town. Dating back to the 1760s, Bo Kaap, formerly known as the Malay Quarter, is Cape Town's oldest surviving residential area, where many of the Malaysian and Indonesian slaves lived, in white, rented houses.
Once slavery was abolished, the residents were allowed to buy their homes and it's said that they painted their houses different colours as an expression of their freedom.
Today, Bo-Kaap is an interesting place to visit, to learn about the history of the 'Mother City, to photograph the colourful houses and to try some of the best local cuisines.
The most famous street to visit is Wale Street, where you'll find the Iziko Bo-Kaap Museum.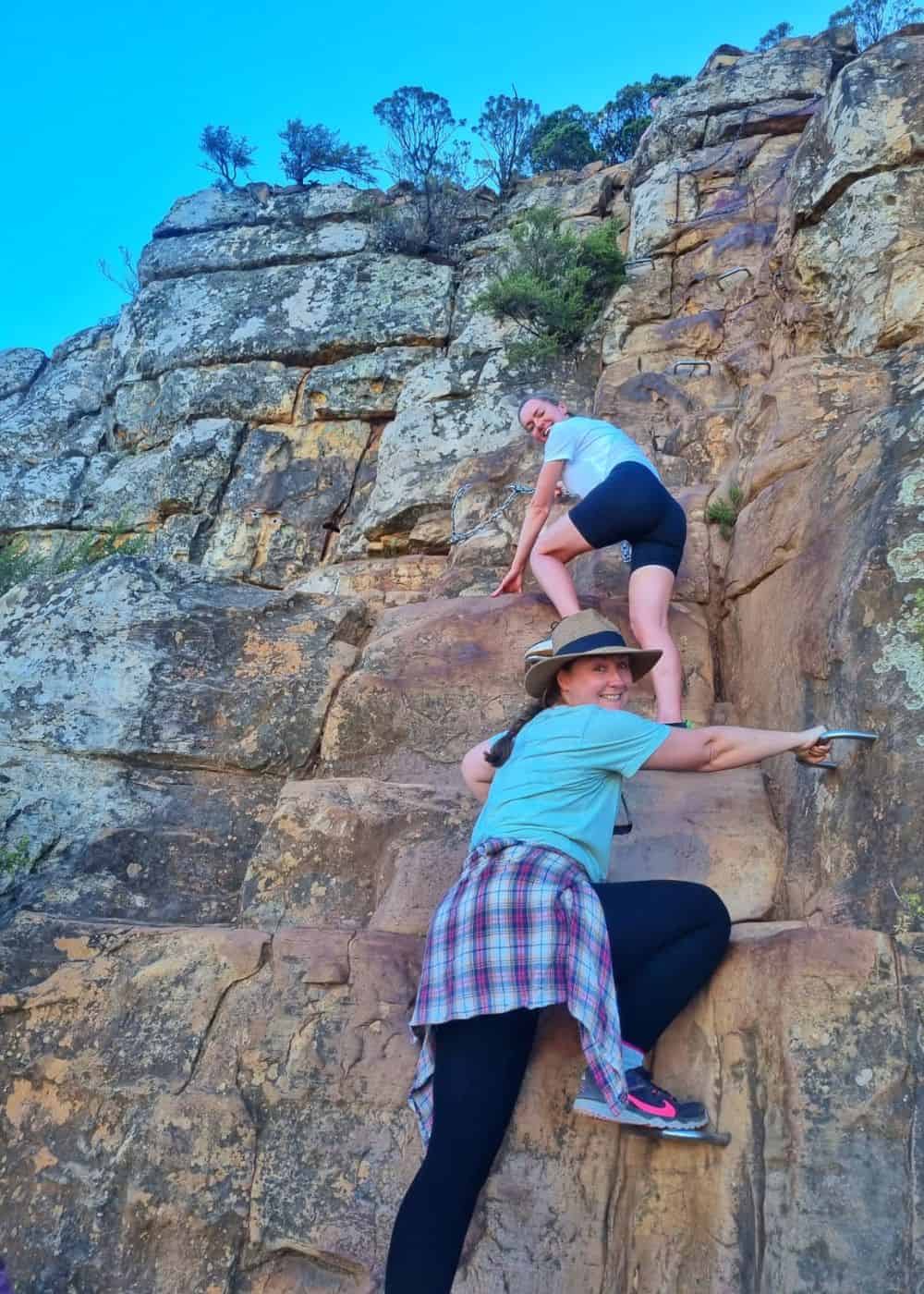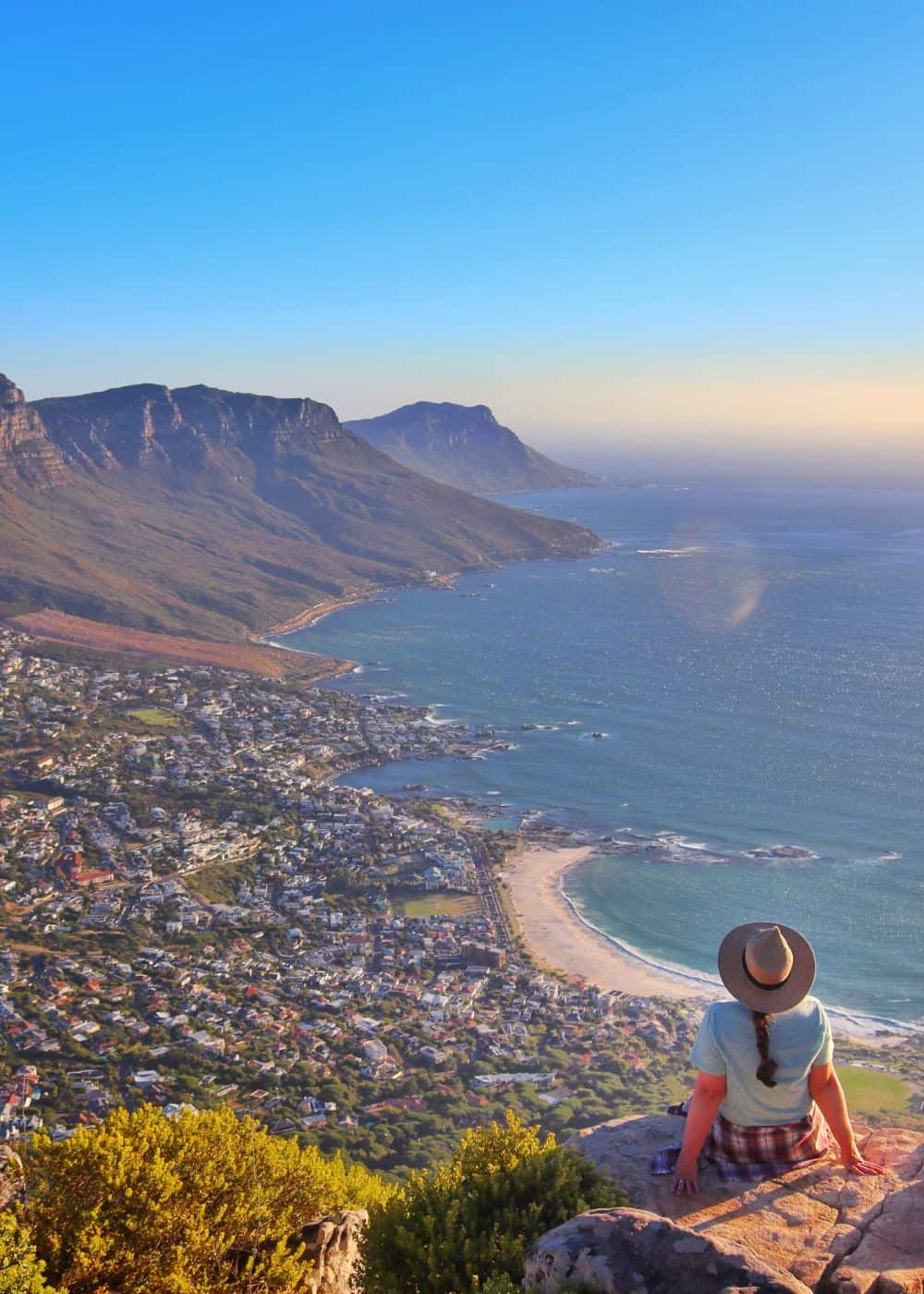 Climb Lion's Head
My favourite free thing to do in Cape Town is to climb Lion's Head and it's stuff like this that makes South Africa one of the best countries in Africa!
This is one of the best hikes I've ever done and the views from the top are A-MAZING, I would say they are even better than Table Mountain.
People often tell you to go up for sunrise or sunset, however, the hike is pretty precarious in parts (mostly the last part, which involves climbing up ladders), so if you're afraid of heights or not super confident climbing up ladders or scrambling, I would suggest going in daylight or with a guide.
There is an 'easier' way (avoiding the ladders), but no one seemed to know how to find it so we all took the ladders route.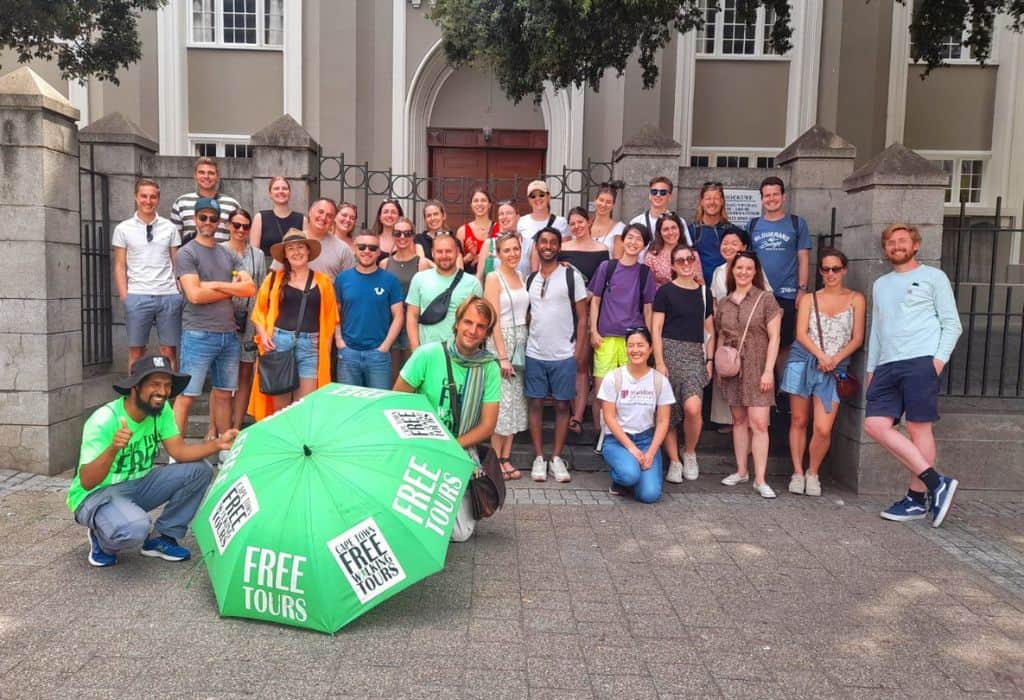 Join a Tour with Cape Town Free Walking Tours
I highly recommend taking a tour with the wonderful folks at Cape Town Free Walking Tours.
They have 3 different tours to choose from – the Historic City Tour, the Apartheid to Freedom Tour, and the Bo Kaap Tour. We took the Apartheid to Freedom Tour and it was amazing! Definitely one of my favourite free things to do in Cape Town
Our guide, Nizaam, was super knowledgeable and friendly, and I loved how he weaved his personal story into the tour. Next time I'm in Cape Town, I'll do the other two tours.
Tours depart at 11am, 2pm and 4.20pm. You can check the specific departure times for the tour you want to do here. You don't have to book, you just show up at the meeting point, oh, and wear comfy shoes!
Whilst the tours are free, all guides work on a tips-only basis, so do be sure to tip as they're worth it.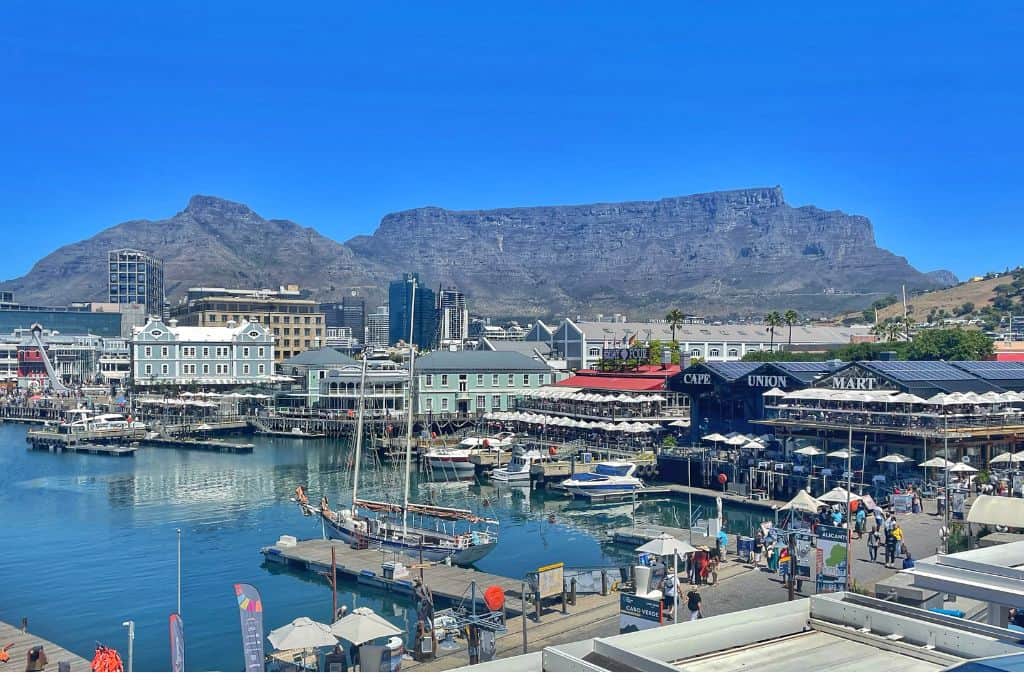 Wander Around the V&A Waterfront
If you're looking for a nice and relaxing way to spend the day, head to the V&A Waterfront for a wander. It's a great place to watch the world go by.
There are tons of shops, including designer, high street, souvenir and independent stores (check out The Watershed for cool, locally made goods) as well as restaurants and live music.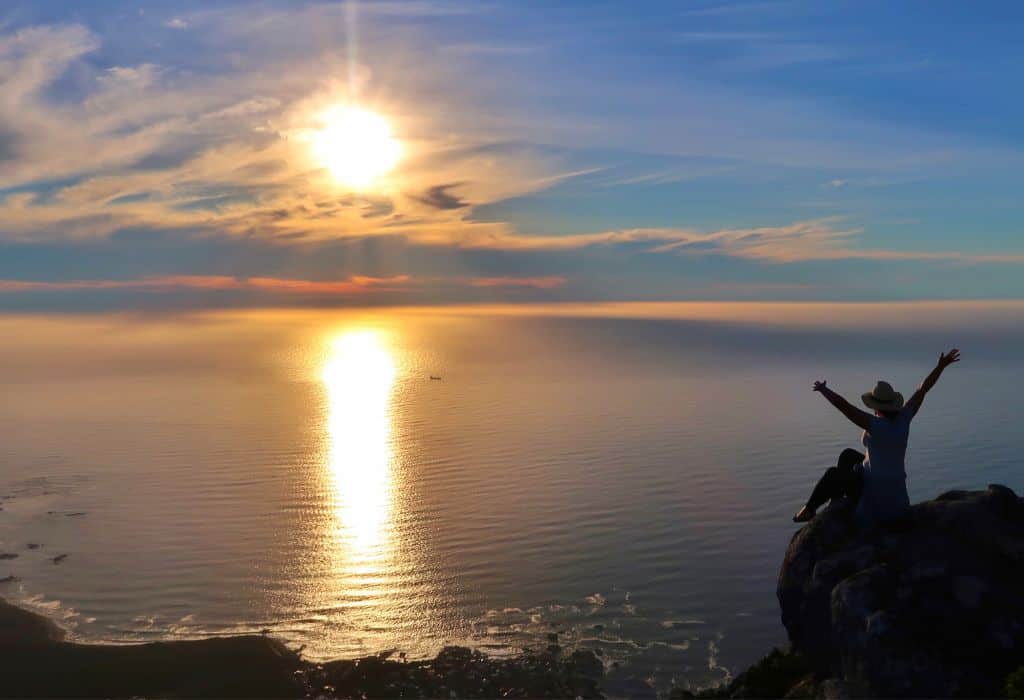 Climb Table Mountain
You cannot go to Cape Town without going up Table Mountain, which is known for being one of Africa's best hikes.
You can go up the easy way, using the cable car, but you will need to pay for the privilege. Or if you want to go the hard, and cheap way, you can hike up either by yourself or with a guide.
There are a few different routes to reach the top of the mountain including Skeleton Gorge, India Venster, Platteklip Gorge, the Pipe Track, Kasteelspoort, and Diagonal.
There's also the popular and short Kloof Corner hike which is popular for sunrise and sunset. It doesn't take you to the top of Table Mountain, but the views are amazing!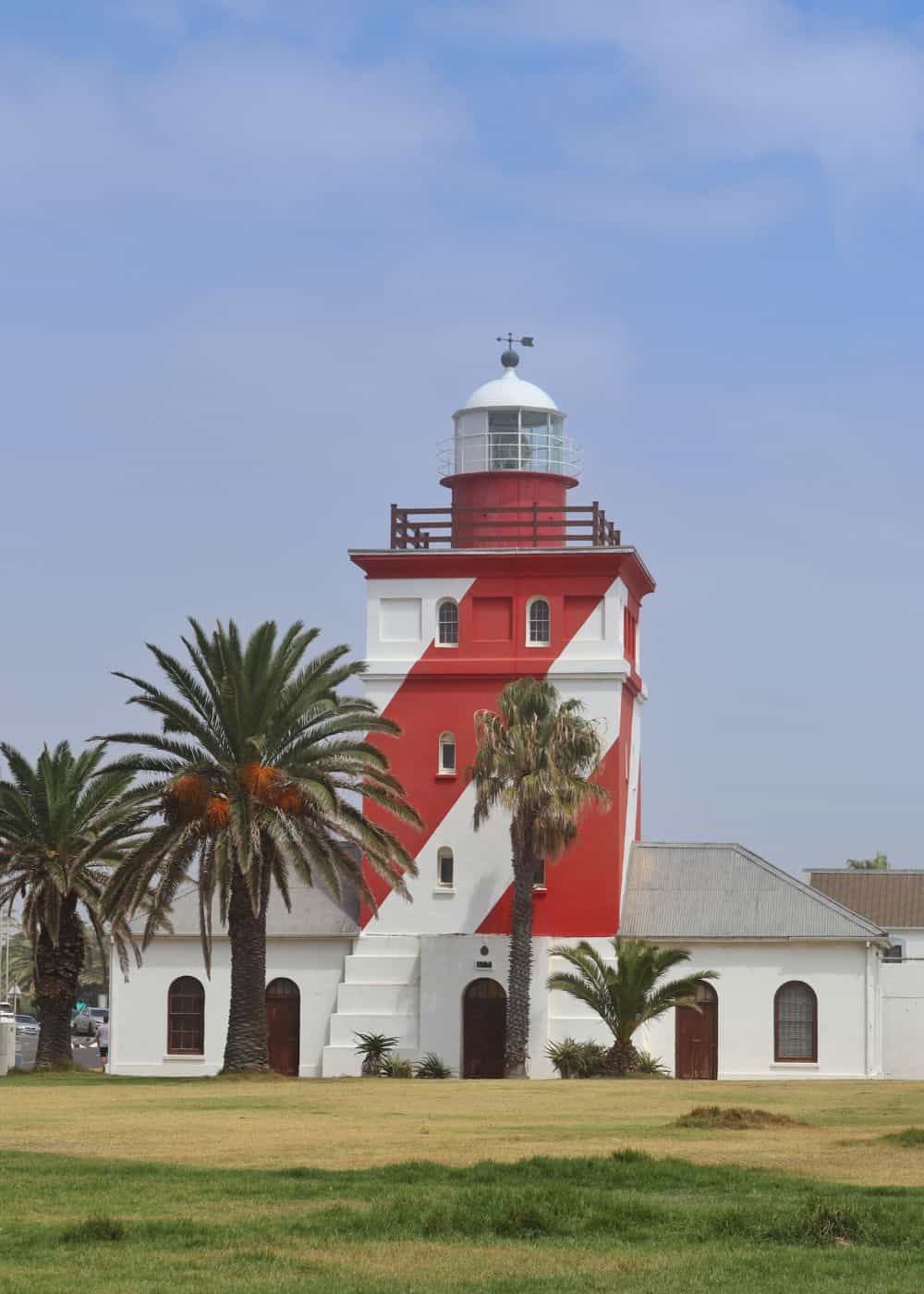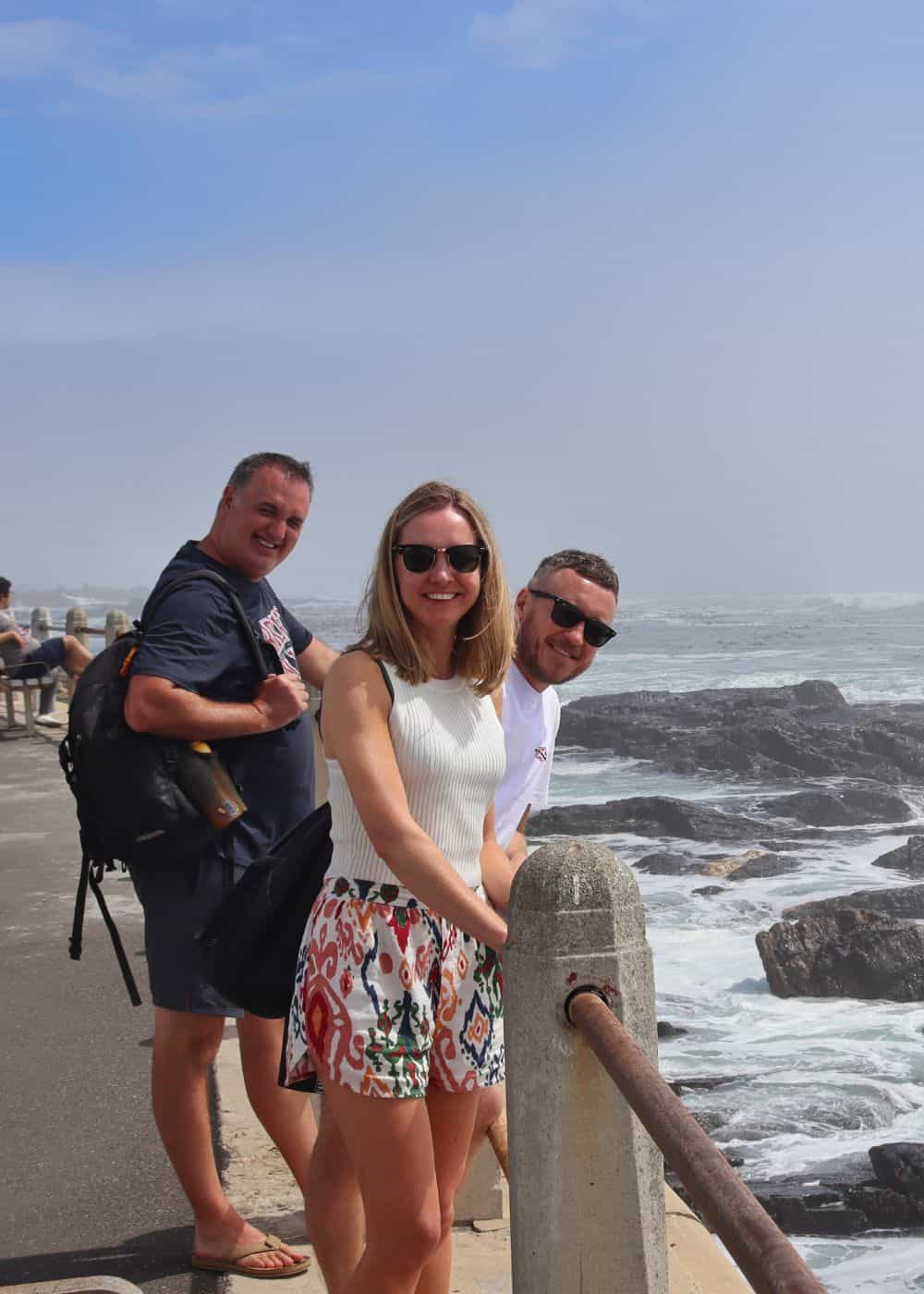 Stroll the Sea Point Promenade
If you'd like a nice relaxing day, take a nice stroll along the Sea Point Promenade which is great for walkers, joggers, dog walkers, skaters and cyclists.
The prom runs from Sea Point to Mouille Point near the V&A and is a great place for sunset, with views of Signal Hill and the Atlantic Seaboard. Across the road, there are plenty of bars and restaurants too.
There's also an outdoor gym and a number of play parks along the route too that kids will love and if you walk far enough, you'll pass by the candy-striped Green Point Lighthouse.
For a small fee, you can hire bikes from Up Cycles which is next to the Sea Point Pavillion swimming pool (which is also a great and cheap place to visit). It costs 90 Rand (approx. £4/$5) to hire a city bike for an hour.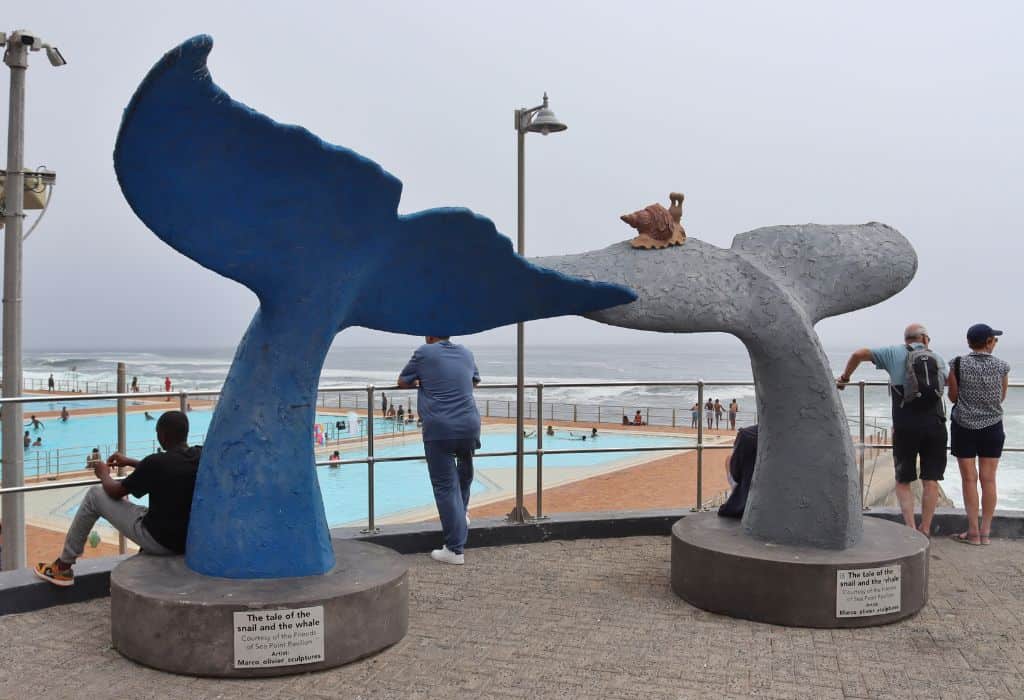 Enjoy a Picnic in the Park
Cape Town has some lovely parks that you can visit. Two of the best are the Green Point Urban Park next to the Cape Town Stadium and De Waal Park in Gardens.
In the city centre, the Company's Garden is a nice place to visit and a popular spot for locals to take their wedding pictures. It's the oldest garden/park in Cape Town and a heritage site, surrounded by a number of important landmarks and there's also a nice restaurant. If you take the Apartheid to Freedom Tour, you'll walk through here.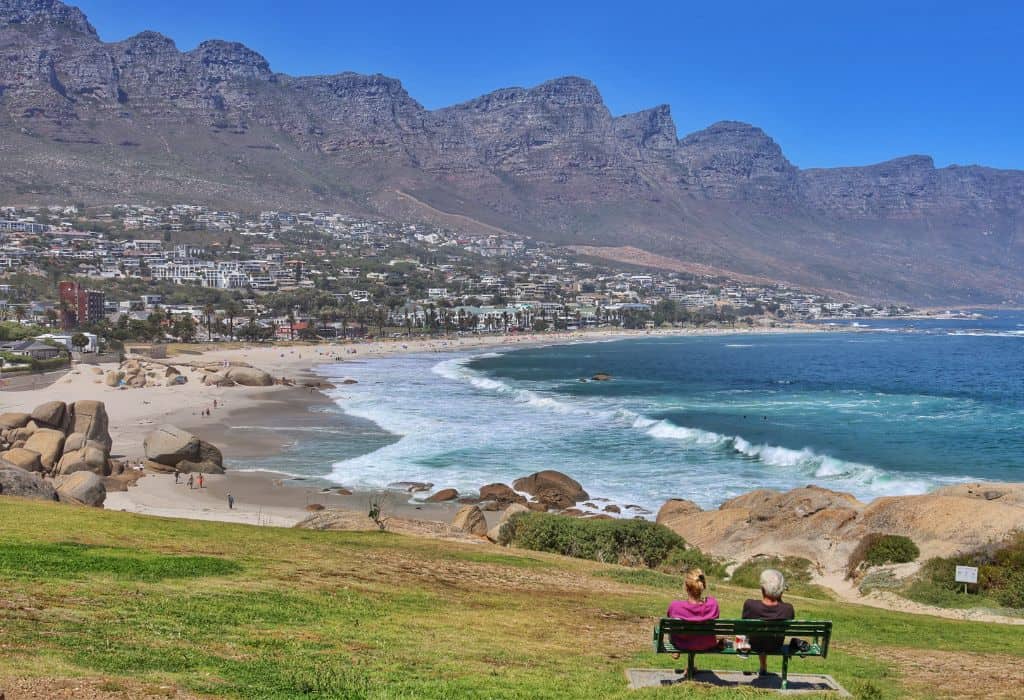 Spend a Day at the Beach
Cape Town, including the surrounding areas, has no shortage of amazing beaches. In fact, there are 72 to choose from, with a number of those being Blue Flag beaches.
The most accessible from the city centre and probably the most famous are Camp's Bay and Clifton (both Blue Flag, specifically Clifton 4th Beach) which are in a stunning location with the 12 Apostles mountain range as a backdrop.
Other notable Blue Flag beaches include Llandudno, Muizenberg, Strandfontein, and Melkbosstrand. Or if you want to hang out with the African penguins, go to Boulders Beach in Simon's Town (although you do have to pay for that one).
I also really enjoyed Bloubergstrand which is great for kitesurfing (so it's pretty windy – but then Cape Town is a windy city generally) and has amazing views of Cape Town and Table Mountain from a distance.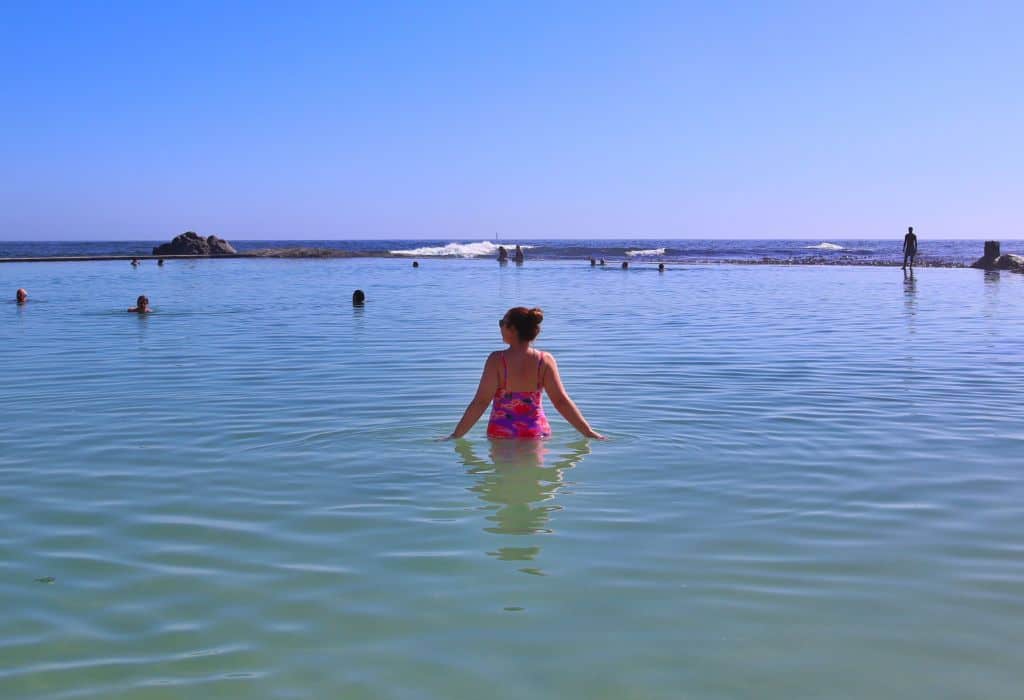 Swim at One of Cape Town's Many Tidal Pools
Swimming in the sea around Cape Town might not be everyone's cup of tea (the sea is COLD and there is a shark risk – it's small, but still a risk), but one of my favourite free things to do in Cape Town is to swim in the tidal pools around the city.
Cape Town has 19 tidal pools to choose from, with some of the most famous being around Camp's Bay, Clifton, Kalk Bay, and St James.
We spent half a day at the Camp's Bay tidal pool which was really lovely and the sea was much warmer in the pool than the splashes we got from the water coming over the wall from the open ocean.
We also visited the Maiden's Cove tidal pools (between Camps Bay and Clifton), which were beautiful too, and much quieter than the one in Camp Bay.
But I did notice a lot of glass on the beach, leftover from people coming there to (I assume) party and have braais in the braai area – so I would advise wearing water shoes if you do go.
Go to First Thursdays
On the first Thursday of every month, Cape Town holds 'First Thursdays' where art galleries stay open late and many cultural events take place. The initiative is about giving people access to the arts and injecting life into urban spaces after hours.
This is also a huge party night in Cape Town, with what feels like half the city coming out to play. It's a younger crowd (mostly people in their late teens, early twenties, maybe early thirties – at 42 I was definitely one of the older people there) but very fun.
The area around the Station on Bree turned into a huge block party, with live music blaring out until late. It's free to attend and enjoy the atmosphere, but obviously, you have to pay for drinks!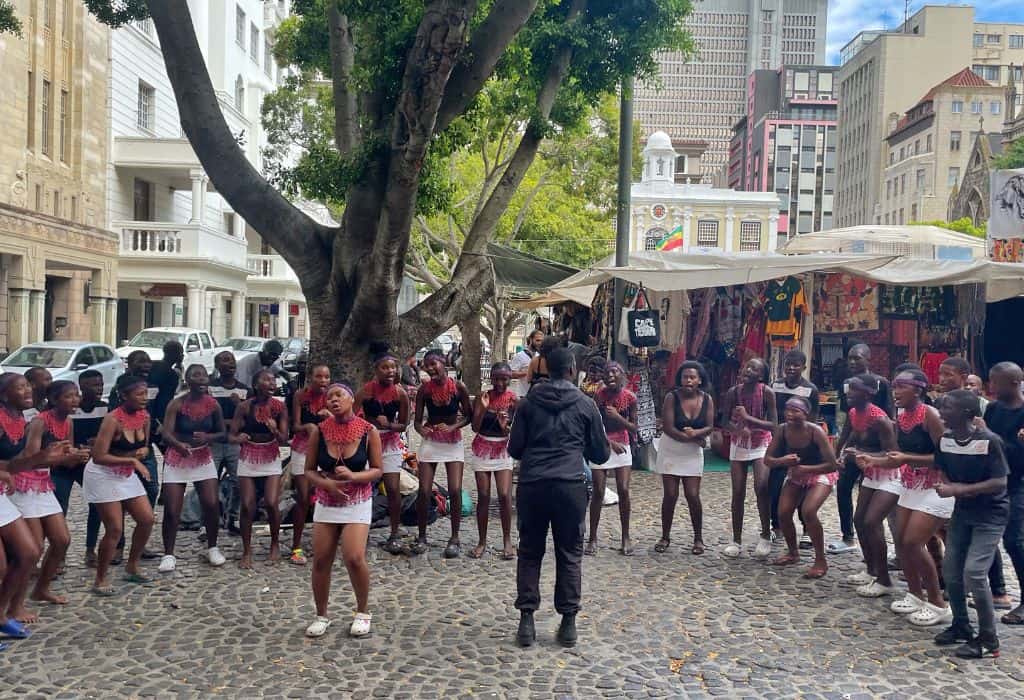 Check Out a Free Concert
In the summer especially, you'll find live music all over the city.
We happened across a local singing and dancing troupe in Greenmarket Square. There's often people performing at the V&A Waterfront and we also saw a live band playing near the Silo Hotel as we were leaving.
They also hold very cheap community concerts in De Waal Park. At 89 Rand per person, they're an absolute bargain.
Attend the Cape Town Carnival
Every March they hold the Cape Town Carnival, a street parade with floats, costumes, artwork and lots of dancing.
There are 2 carnival villages which have food, drinks and entertainment which you can enjoy pre and post carnival. The carnival villages are open from 3pm, the parade starts at 6pm and then from 9pm – 11.30pm, there's more entertainment at one of the villages.
The event is free, but you can purchase VIP hospitality or seated tickets if you don't want to join the rabble.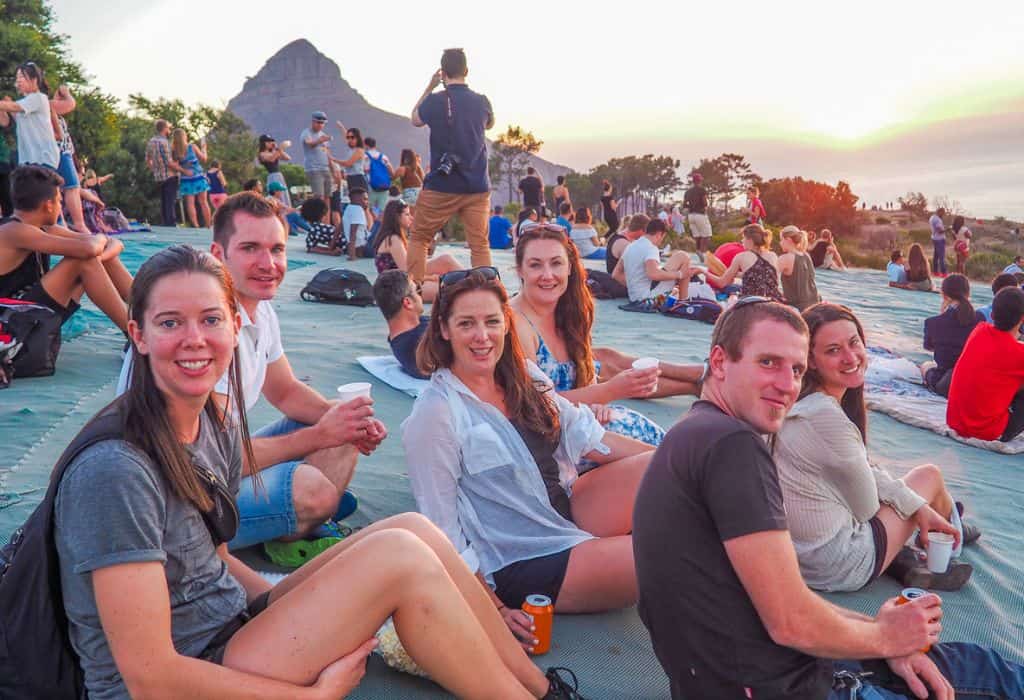 Watch the Sunset From Signal Hill
Every sunny evening, locals gather on Signal Hill to watch the sun go down. Take a blanket, a picnic, and a couple of sundowner drinks and enjoy.
Just to warn you, it's usually busy, so don't expect a romantic sunset for two! And you need to get there about an hour before sunset to get a good parking spot. I would also leave pretty sharpish to avoid the crowds heading down.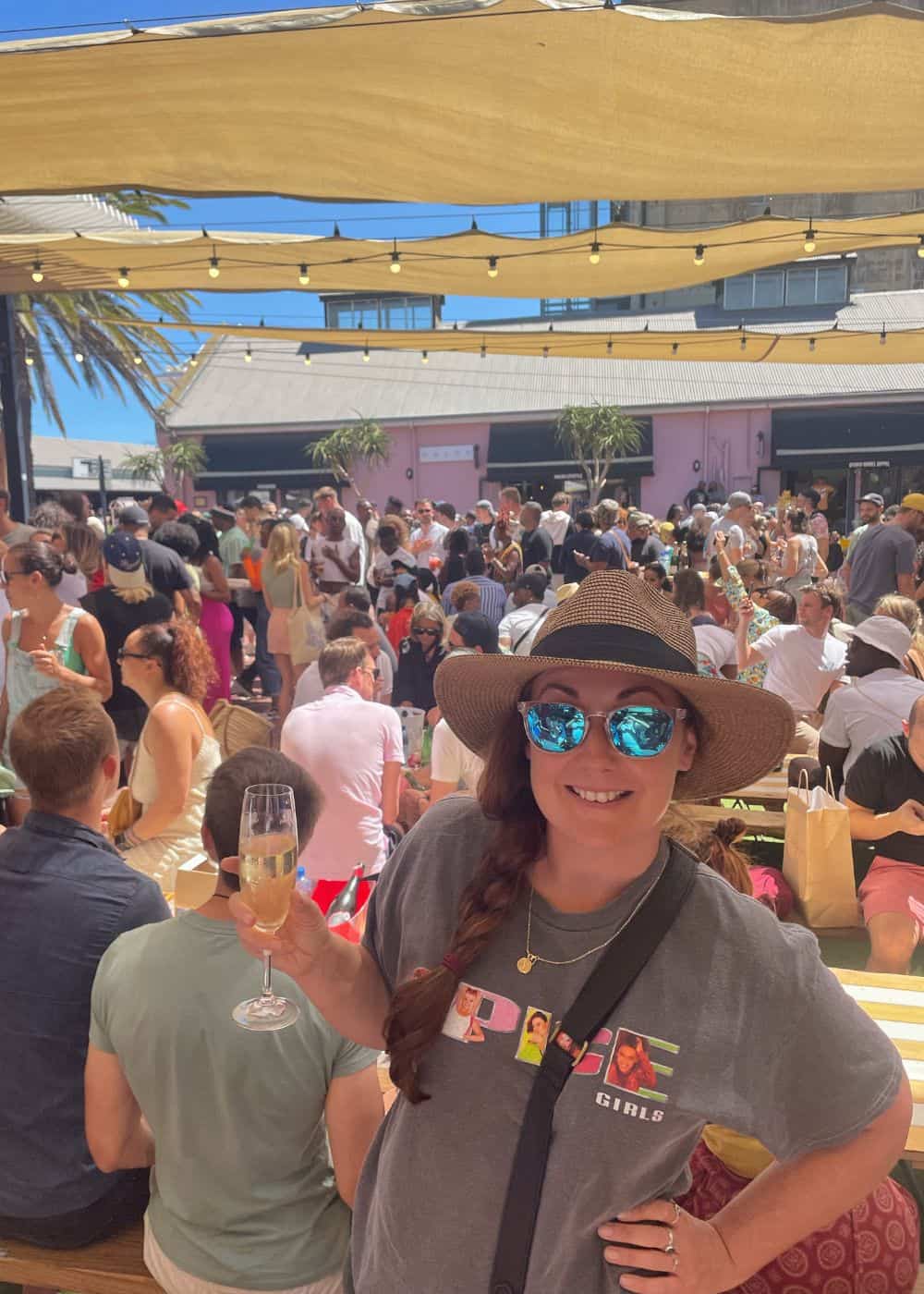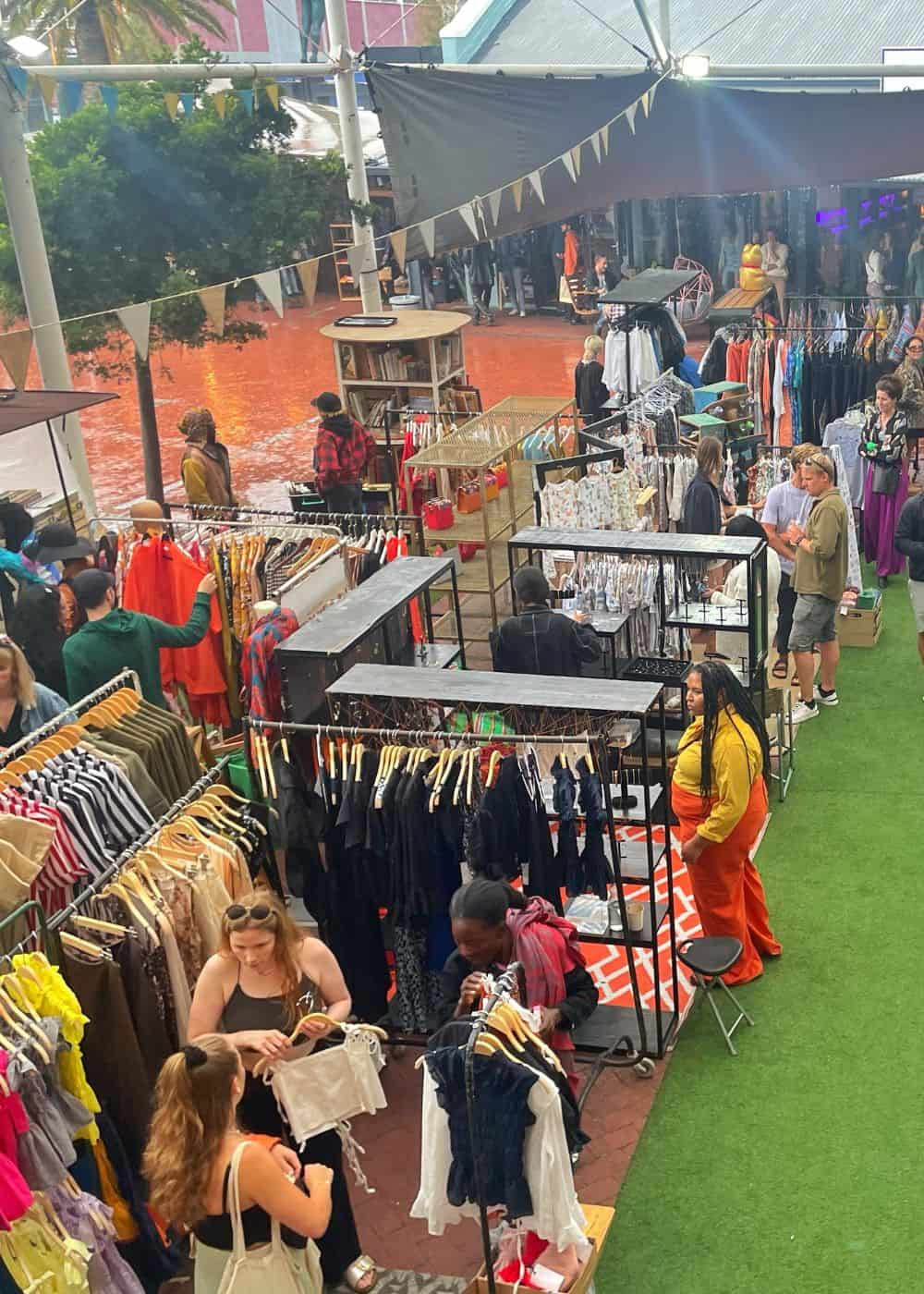 Visit the Neighbourgoods Market at The Old Biscuit Mill
If you're looking for a place to go which has all the vibes, head to The Old Biscuit Mill in Woodstock.
You can explore the unique shops, grab some delicious food or drink and just enjoy the atmosphere. They have DJs playing which makes for a real party vibe! My favourite day to visit is Saturday, especially when the sun is shining!
The market is open 9am – 5pm on Saturdays and 10am – 4pm on Sundays. Sundays are a little more chilled and less crowded than Saturdays. Again, it's completely free to enter.
The Old Biscuit Mill is also home to one of the best restaurants in Cape Town, The Pot Luck Club. It's not cheap, but the food is amazing. I would highly recommend their Sunday Brunch (fixed menu) and 'Bottomless Brunch'. You have to book online in advance and pay a deposit via the Dineplan app.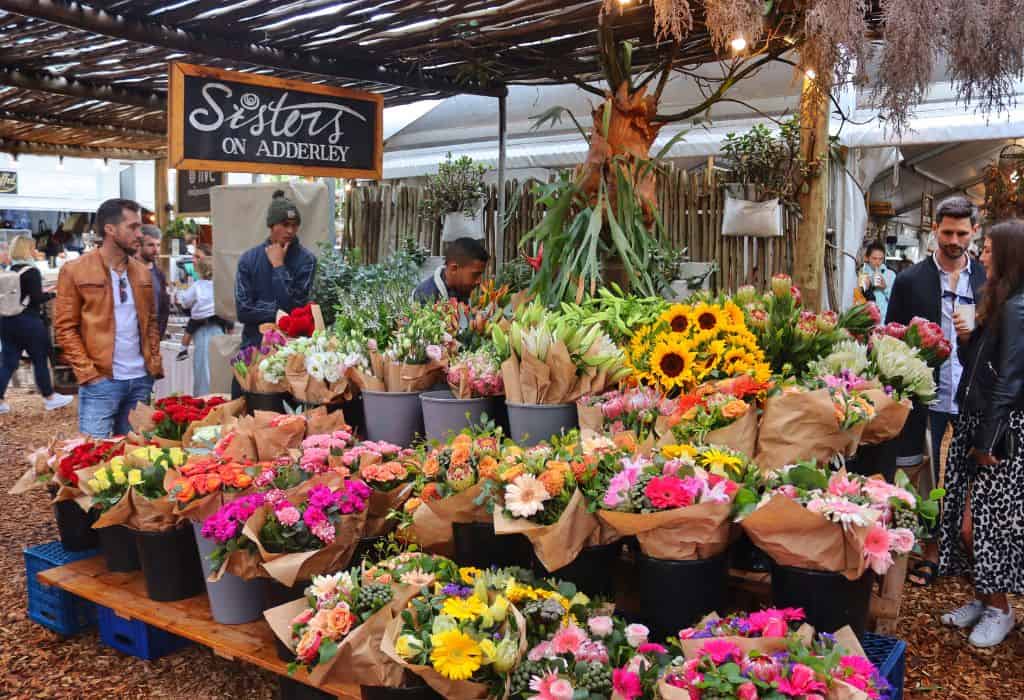 Spend Sunday Morning at the Oranjezicht Farmers Market
One of the best free things to do in Cape Town is to spend your Sunday morning in Cape Town is to visit the very beautiful Orenjezicht City Farm Market near the V&A Waterfront.
It's completely free to enter and inside you'll find a whole load of food and drink stalls, shops, florists, and fresh produce. Buy a dragonfruit – they're very delicious.
The market is open on Saturdays (8.15am – 2pm), Sundays (9am – 2pm), and Wednesdays (5pm – 9pm).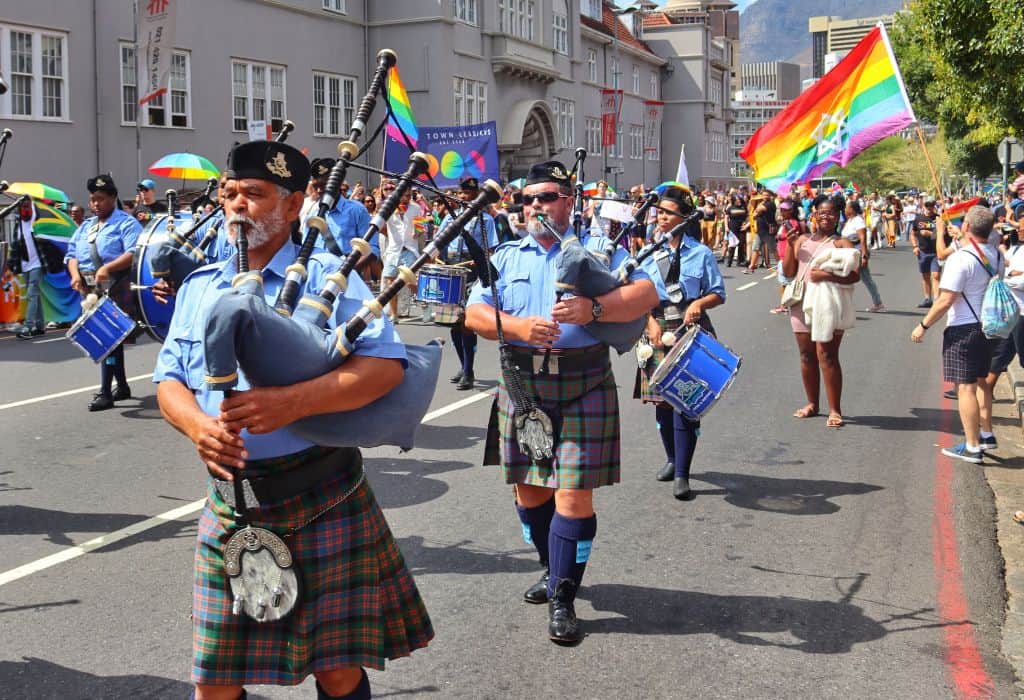 Go to Cape Town Pride
Every March, it's time for Cape Town Pride. I went this year and had a great time watching the parade and just enjoying the glittery rainbow vibes!
The parade starts around Prestwich Street Primary School (in one of my favourite neighbourhoods, De Waterkant), via the 'Rainbow Crossing' for the official ribbon cutting and winds its way through the streets to Green Point Track.
There are lots of events leading up to Pride too, and afterparties!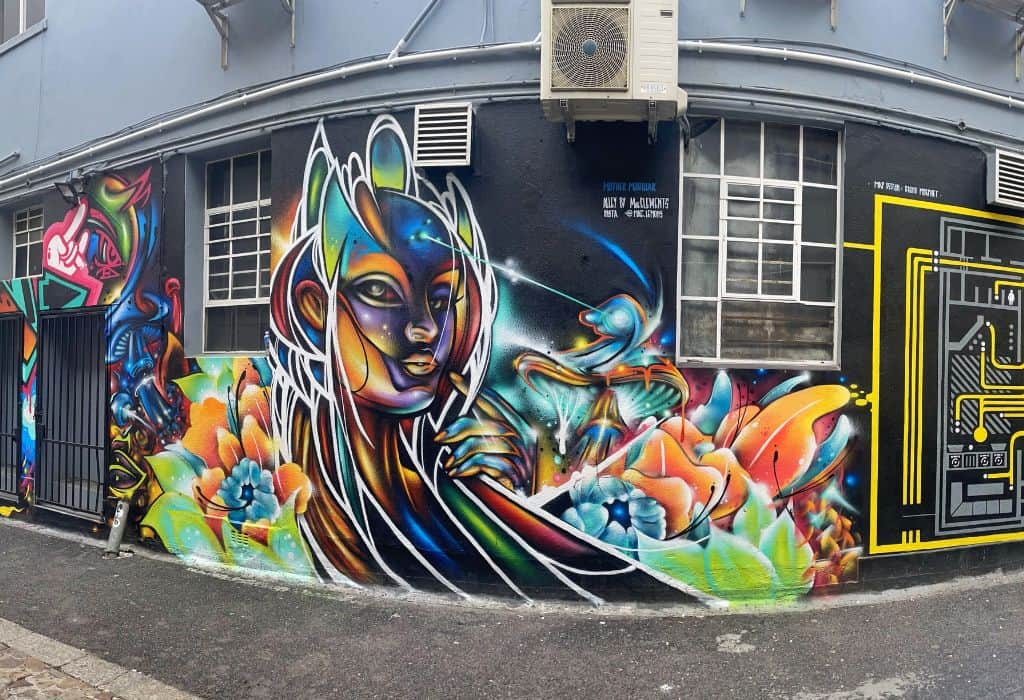 Enjoy the Street Art
Cape Town has no shortage of street art and you'll find beautiful murals all over the city, some tucked down alleys and some out in the open for all to see.
Four of the best places for street art are the CBD (around Bree Street, Loop Street, Long Street), Tamboerskloof (check out the street art down the side of the Villa Viva hostel), Woodstock (all over), Observatory, Salt River (next to Woodstock), District Six (around the District Six Museum and the incredible 'Harvest' mural) and in the Khayelitsha township.
There are several Cape Town street art tours you can join, or you can just take yourself on a self-guided tour which is absolutely free. However, I would recommend taking a tour so that you can get the background and meaning behind each piece. And I would definitely suggest a tour if venturing into the township.
Go for a Salsa Lesson at Mojo Market
Every Sunday, Salsa Cape Town holds free salsa classes at the Mojo Market in Seapoint. And the best bit, is it's absolutely free. I mean, you'll probably end up spending money on food and drinks (the food is amazing), but the activity itself is free!
It's a really fun night and a great place to meet people. The last time I was there, they were also showing football – half the place was doing the mambo, whilst the other half watching Liverpool v Manchester United. It was pretty cool.
Join in with Hostel Events
Many of the hostels in Cape Town hold free events that you can join if you're staying there.
For example, the Never@Home hostel in Green Point have trivia nights, free promenade cycles, braai nights, beer pong, etc.
These events are great, especially if you are a solo traveller and want to meet some travel buddies.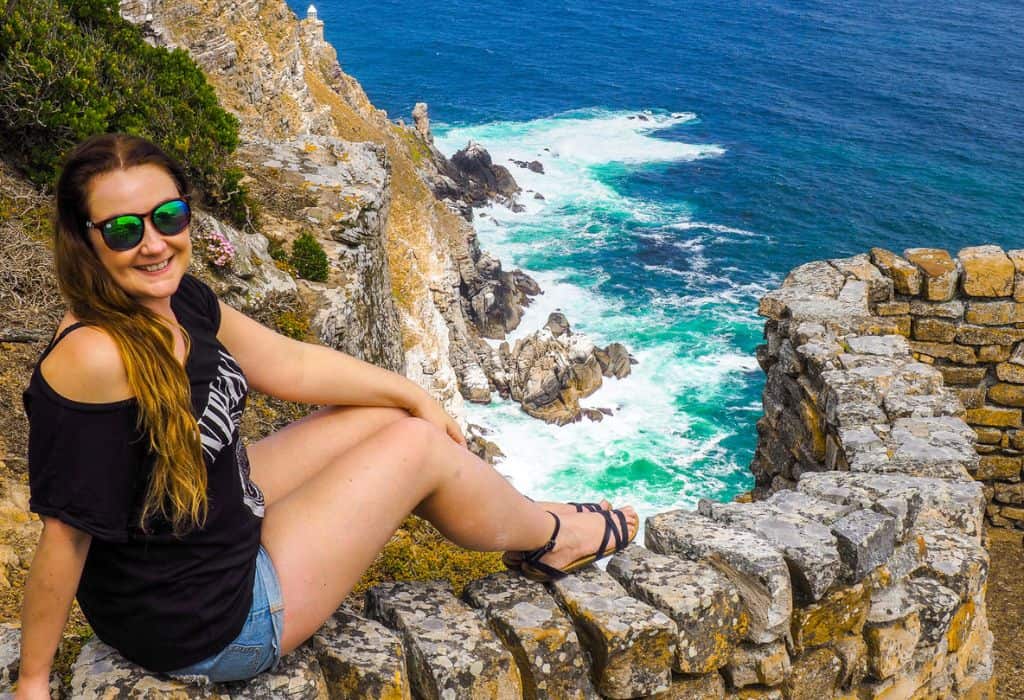 Drive the Cape Peninsula
Ok, so this one isn't technically free, as you will probably need to hire a car and pay for petrol, but there are lots of free things you can do on this route, such as beautiful viewpoints, wandering around the towns and visiting the beaches!
Some cool places to visit on the trip are Muizenberg, St James Beach, Kalk Bay, Simon's Town, Cape Point, Chapman's Peak Drive, and Hout Bay.
Just bear in mind that if you visit Cape Point, you will need to pay park entry fees and if you do the Chapman's Peak drive, you'll need to pay toll fees. But you can also avoid them if you don't want to pay, but that kind of defies the point of the trip.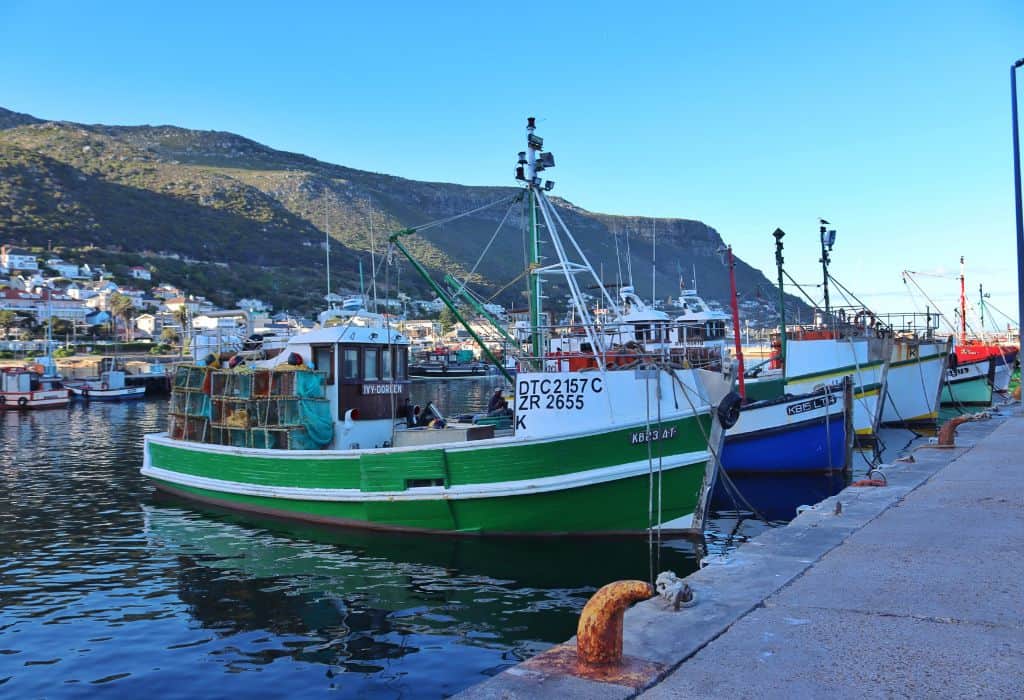 Visit Kalk Bay for the Shopping & the Seals
Head to Kalk Bay for two things. To browse the antique quirky shops (antiques, cool clothes, hippy shops) and to see the seals that like to hang out in the harbour and around the fish market on the harbour wall.
When we arrived, there were a couple of seals just wandering through the car park when one of the fishermen brought some leftover fish out for the seals. This sent the seals into a frenzy and they started chasing the fisherman… well, his bucket of fish.
These seals are huge (much bigger than me) and to see them coming towards you is pretty terrifying. The crowd literally scattered as everybody ran for cover so they didn't get steamrolled. It was hilarious!
Kalk Bay is also a great stop to add to your Garden Route itinerary if driving between Mossel Bay and Cape Town.
Visit the Boschendal Wine Estate Night Market
In the summer, the Boschendal Wine estate in Franshoek hosts weekly Friday night markets from 5pm – 9pm and entrance is completely free.
They have a range of food and drinks to buy (including lots of their delicious wine) as well as live music. You can check the schedule here. The market is weather dependent.
I would also highly recommend spending some extra time here and doing a wine tour/tasting.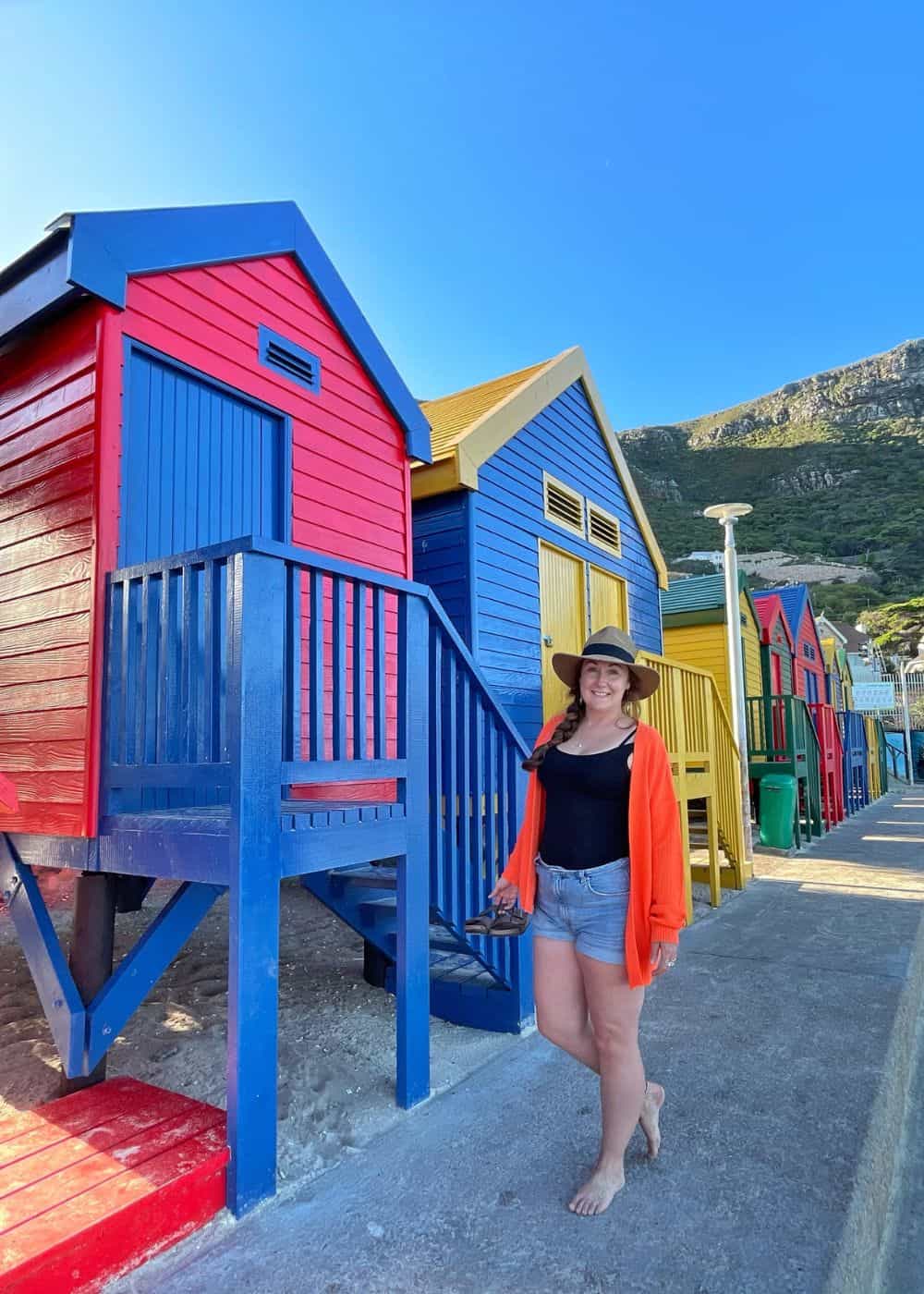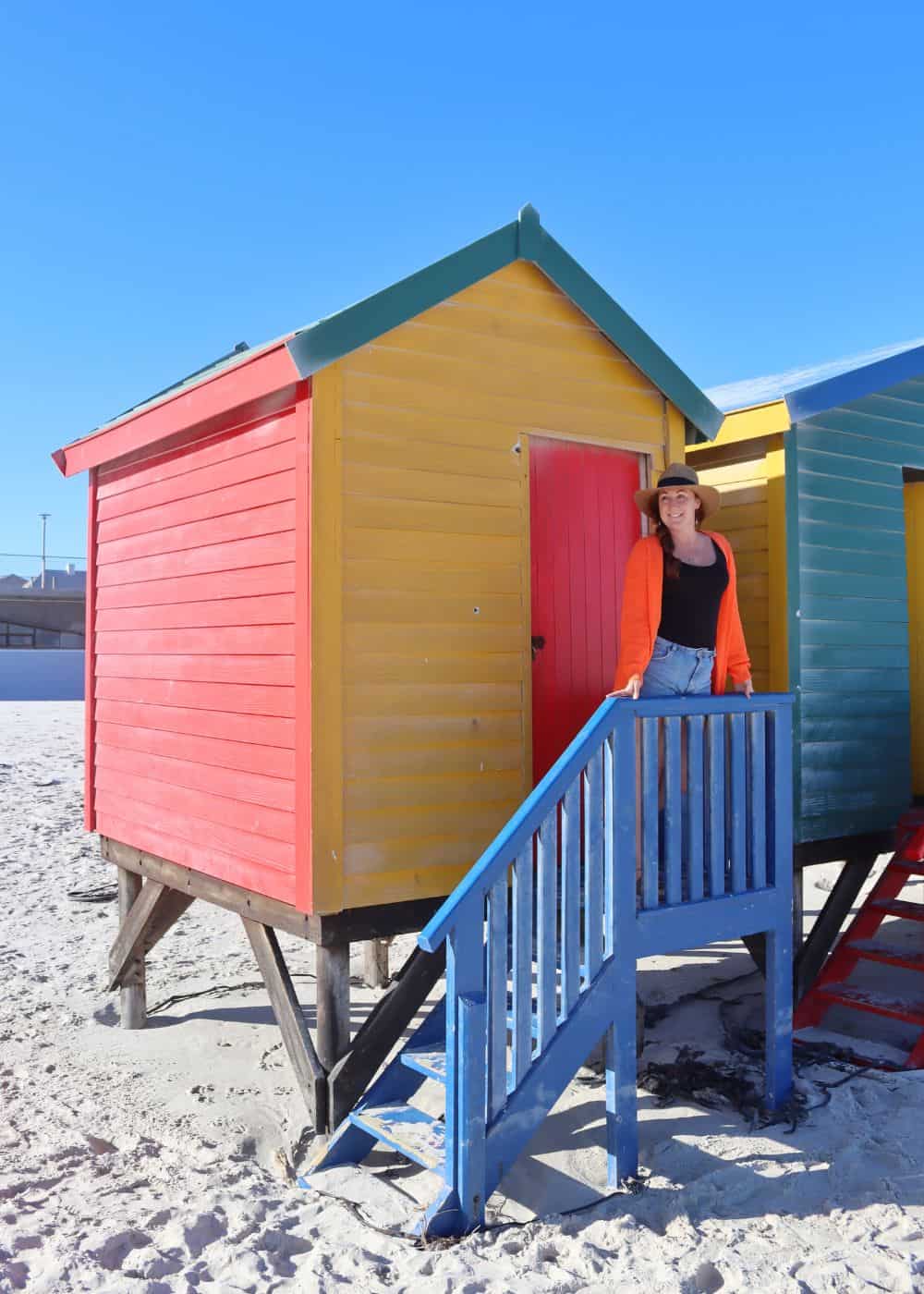 See the Beach Huts at Muizenberg and St James Beach
And last but not least on my list of free things to do in Cape Town, is to visit the beaches of Muizenberg and St James, which are next to each other in False Bay.
Muizenberg is one of the best surfing beaches in the Western Cape and St James has a lovely tidal pool for swimming, but what makes them famous are their gorgeous and colourful beach huts which are incredibly Instagrammable.
Any more ideas are free things to do in Cape Town? Leave them in the comments below!
---
Pin This Post For Later