Last updated on February 2nd, 2021 at 11:38 am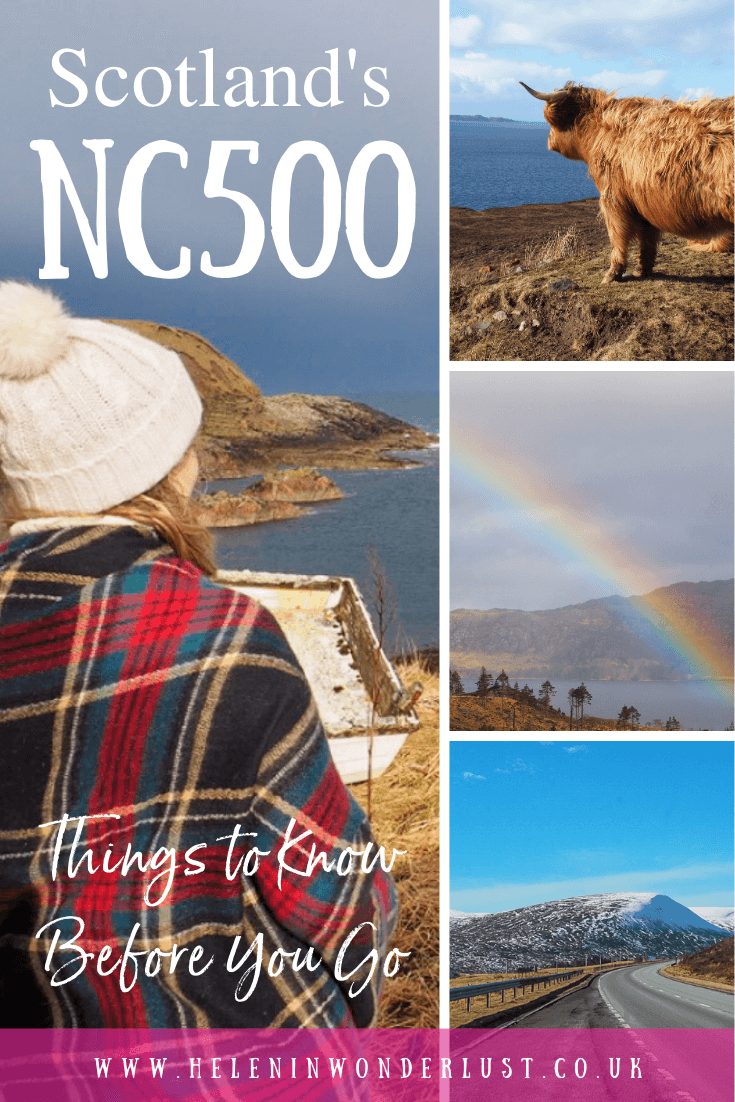 I absolutely love writing my Things To Know Before You Go posts, it's like a brain dump of everything you learned along the way, helping other people to plan their perfect trips and help you avoid the mistakes that I made.
So here's another one about all the useful things to know before you drive Scotland's North Coast 500 (aka, the NC500). If you haven't read my North Coast 500 route, map & 1-week itinerary post, be sure to check that out too!
---
Things To Know Before You Drive Scotland's NC500
---

What is the Noth Coast 500?
In 2015, the North Highland Initiative in Scotland launched the North Coast 500, a 500-mile route (ok, really it's 516 miles, but what's a few miles between friends) around Northern Scotland, starting and ending at Inverness Castle, in Inverness, Scotland.
It was a great marketing initiative that has attracted many tourists to these beautiful, yet remote parts of Scotland over the last few years, helping to grow the local economy.
Known as Scotland's answer to Route 66, the incredibly scenic North Coast 500 has quickly become one of the UK's best-loved road trips. And with good reason… it's amazing!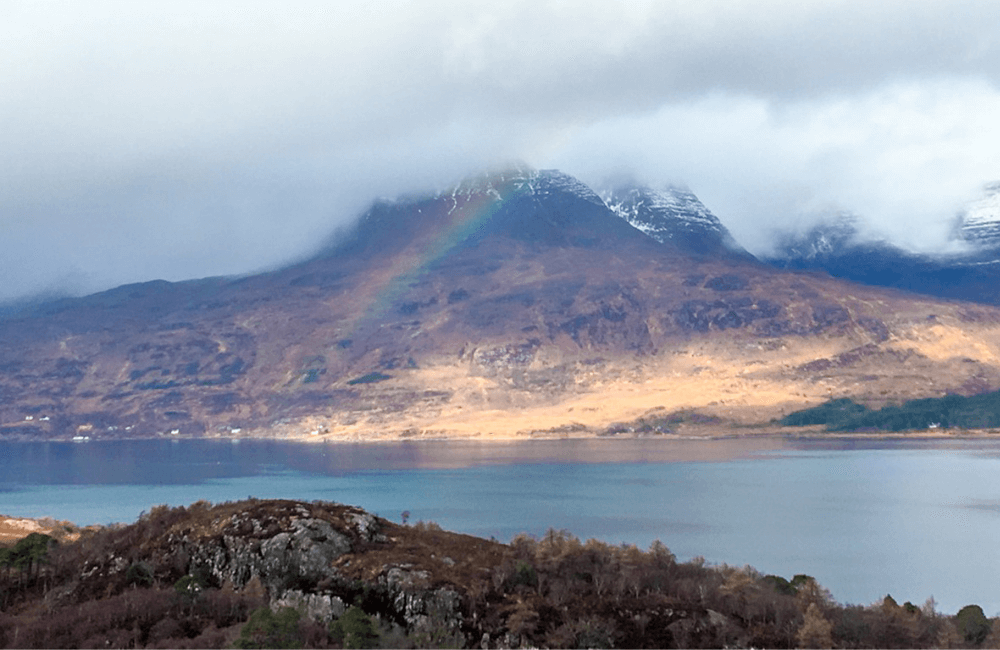 When to Travel the North Coast 500
My friend Brenna (This Battered Suitcase) and I drove the NC500 in early March.
March is generally a crappy month in the UK, weather-wise, but it turned out pretty well for us actually – it rained a lot, but we were also blessed with plenty of sunshine and therefore, rainbows. Plus, we saw lots of snow too, and who doesn't love to play in the snow?
The main season runs from May to October. The British school summer holidays usually run in the last week of May and then again from the end of July to the beginning of September – so that is generally the busiest time, so it if you can avoid those, you'll have a much easier time finding accommodation.
But if you're worried about going outside of summer, just remember that in Scotland the weather changes every half an hour anyway and sunshine is never guaranteed. So why not take advantage of the off-season, with fewer crowds, no midgies (tiny biting flies that descend in the summer – everyone hates them), and the incredible photo opportunities the colder weather brings?
Each time of year has its advantages and disadvantages, so just go with whatever suits you best – I'm sure you'll have a great time either way!
The downsides are that you may find a few places closed and during the winter, the roads are definitely more treacherous and the days are really short and, it's really cold, so be prepared. Shoulder season, such as early May and September would probably be my pick.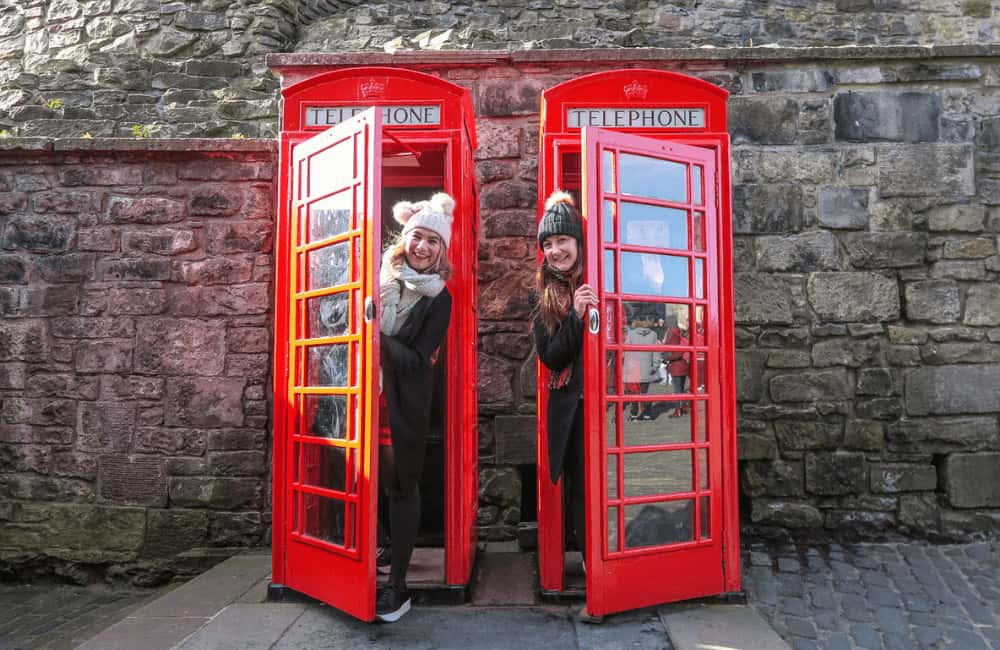 How to Get There
Inverness has an airport, although it's mostly for domestic flights, so you'd most likely need to change somewhere along the way, but there are plenty of UK cities with international flights including, London, Glasgow, Edinburgh, and Manchester. The only international flights into Inverness come from Amsterdam's Schiphol Airport, which is one of the world's best connecting airports.
You can drive to Inverness from anywhere in mainland UK (and get some car ferries from Ireland too) and there are good train links from the rest of the UK, to Inverness – including the Caledonian Sleeper train which departs from London – I've always wanted to take this train.
If you are travelling far (and Inverness is generally quite far from the rest of the UK), you can spend a night in Edinburgh or Glasgow on the way up and then make your way to Inverness.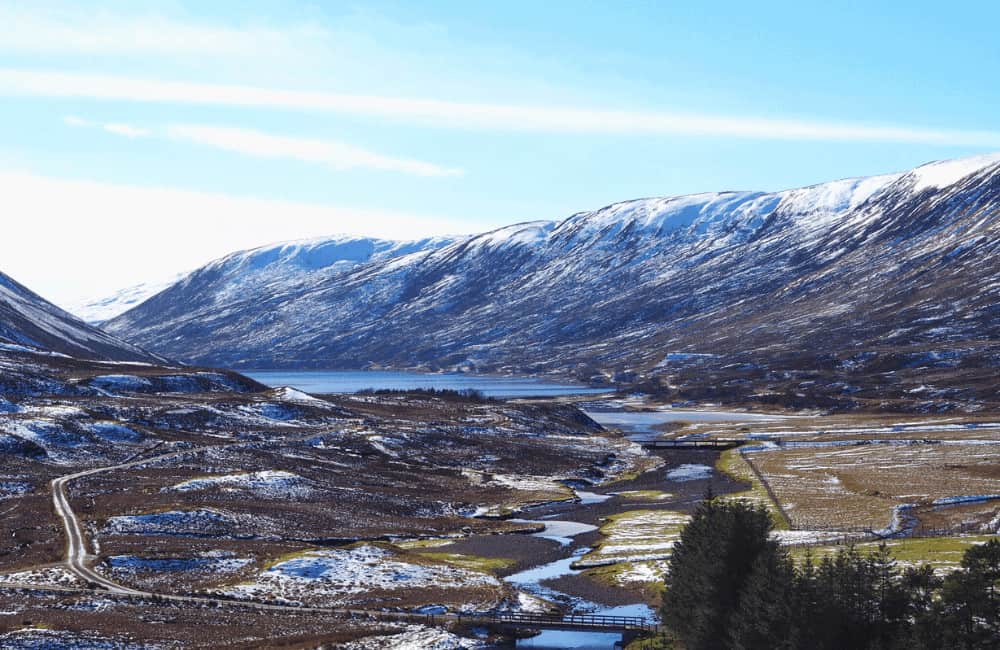 How to Get Around the North Coast 500
The NC500 can be travelled by pretty much any way you can think of… however, to fully make the most of it, you'll need your own transport. Public transport on the NC500 is few and far between.
We hired a car to get around, which you can do in Inverness (or Edinburgh/Glasgow). Hiring a campervan (or if you have you're own) would also be a great way to travel and gives you a lot of freedom.
Alternatively, you can take your own car or bike. You could make like The Proclaimers and 'walk 500 miles' (sorry, couldn't help myself) – which personally sounds awesome to me, but it would take you at least 6 weeks.
Don't want to go it alone? Rabbies has a great 3-Day North Coast 500 tour.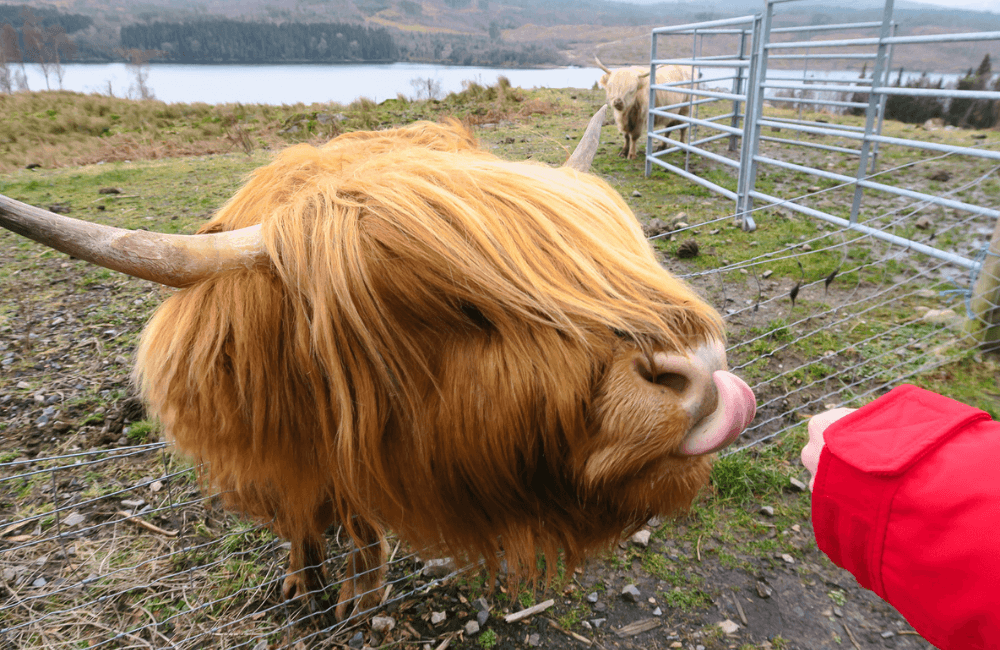 How Many Days to Spend on the North Coast 500
We spent 5 full days actually travelling along the North Coast 500, but our trip was 8 days in total.
5 days was great and definitely enough time to see a lot, but it did mean that we spent a lot of time driving, especially as the days are shorter in the winter and I wouldn't advise driving in the dark up here if you can avoid it.
Plus, due to the road conditions and stoppage time, everything takes longer than it should.
I'd suggest spending maybe a week, or even 2 weeks taking this trip if you really want to make the most of it, see everything and do some activities. Being on the move every day can be tiring. Sometimes you just want to go a chill somewhere and not have to unpack and re-pack.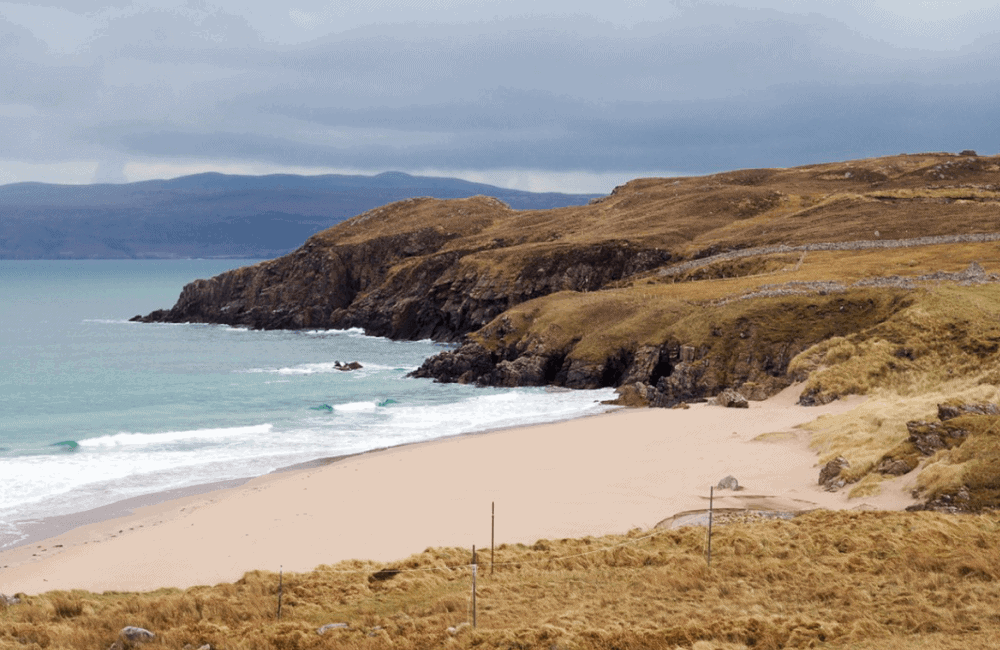 Planning Your Itinerary itinerary
It took us two days to get up to Inverness, stopping in Edinburgh along the way.
There are international airports in Glasgow, Edinburgh, and Inverness and there are connecting flights from other UK airports. I always search for flights on Skyscanner.
You can also get the train up from the rest of the UK, including the Caledonian Sleeper train from London.
You can read about our full North Coast 500 itinerary, but this was the basic route:
Day 1: Home to Edinburgh
Day 2: Edinburgh to Inverness (not part of the NC500)
Day 3: Inverness to Dunnet Head
Day 4: Dunnet Head to Durness
Day 5: Durness to Ullapool
Day 6: Ullapool to Applecross
Day 7: Applecross to Edinburgh
Day 8: Edinburgh to Home
I recommend getting the Rough Guide to the North Coast 500 to help you plan your trip and there are now lots of resources online including the official NC500 website.
As with anywhere else in the world, ask the locals. Your hotel or B&B hosts will be full of info and they are always super friendly, and will love to share their knowledge with you!
Also, download the official NC500 Map or you can pick on up on the route from tourist information centres. Another good resource is the OS Road Map 1 North Scotland.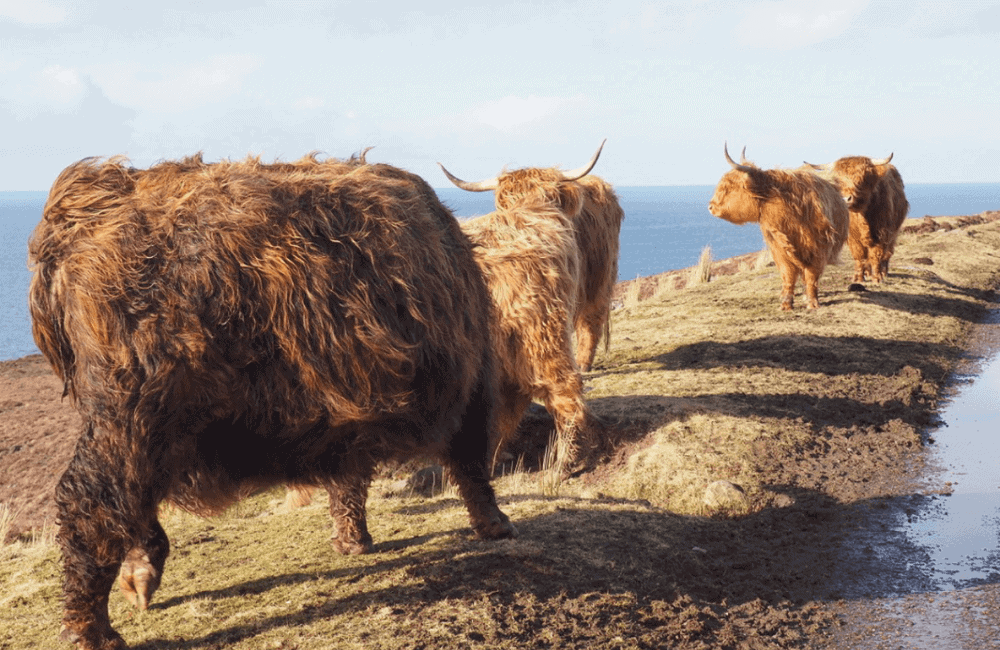 Clockwise or Anti-Clockwise?
We went anti-clockwise, leaving Inverness and heading north, but it doesn't really matter which way you go.
I've read that it's better to follow the direction that most people are going (clockwise), but in March, there weren't many people on the roads so it didn't make much difference to us.
If you are camping, or wild camping, you might be best to keep an eye on the weather – but just be aware that you may need to book some campsites in advance, especially in the summer months.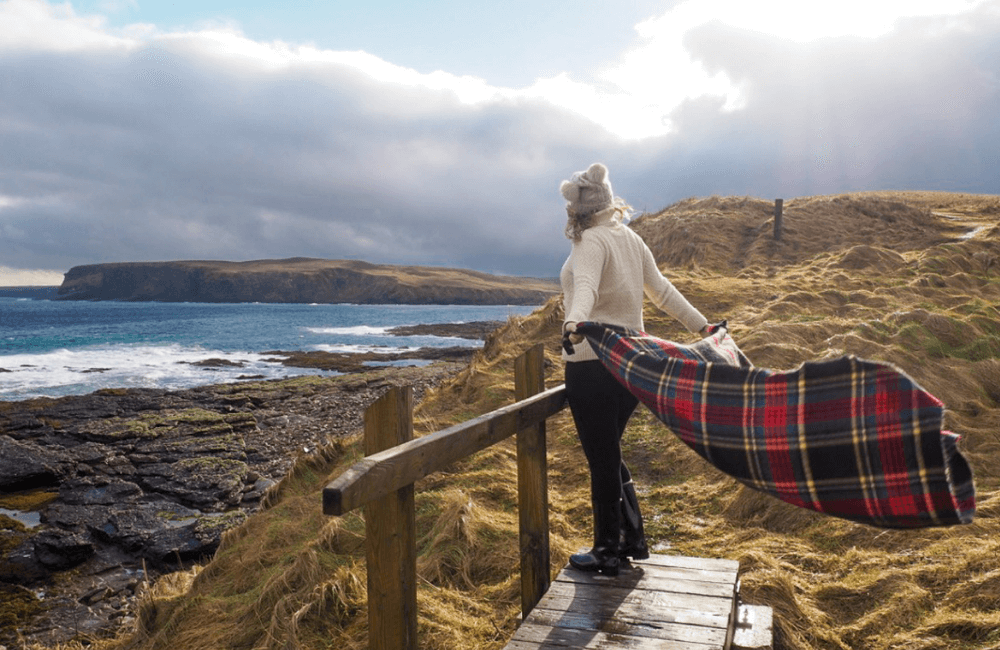 Be Aware of Daylight Hours
The daylight hours in the North of Scotland vary dramatically throughout the year. In midsummer, the sun rises at around 4am and sets at 10.30pm. But in midwinter the sun rises at around 9am and sets at around 3.15pm.
So, in the colder, winder month, your days for sightseeing are going to be A LOT shorter so you'll need to plan accordingly. If you don't get your timing right, you could end up missing a few of the spots you wanted to visit.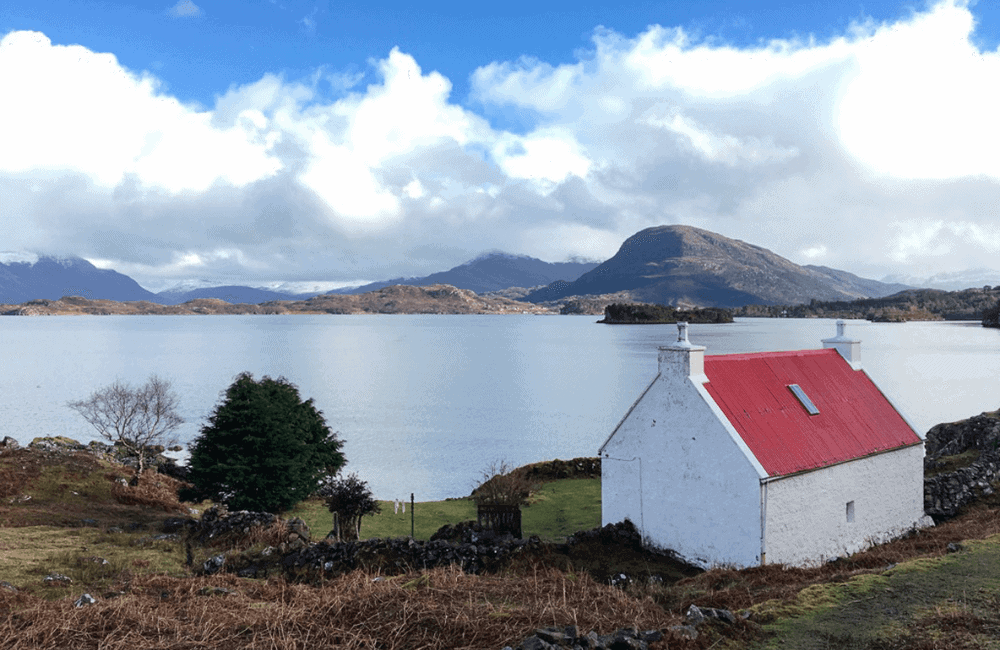 Navigation Tips
We found the mobile phone reception to be pretty unreliable on the North Coast 500, so I was glad we had a Sat Nav.
Saying that, Sat Nav's will always try and take you the quickest route and don't always love it when you go 'exploring' so you could also download Google maps offline with all the places you want to go, that way if you lose signal, you can still find your way.
Also, download the "˜official' NC500 Map or you can pick one up on the route from local tourist information centres, as well as some hotels and cafes. Another good resource is the OS Road Map 1 North Scotland.
If you get stuck, you can always call into a local cafe or pub to have a cuppa and use their Wifi or ask directions.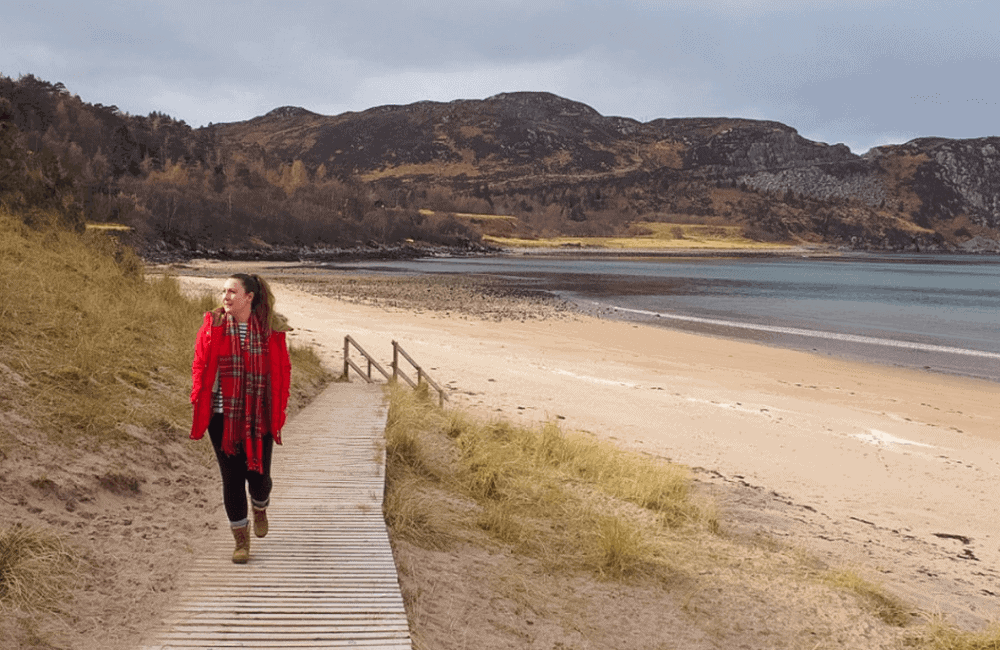 Don't Expect Amazing WiFi
Most places will have Wifi, but we found the speeds to vary. Some were very fast, some were super slow. But this was fine for me.
I know I'm a blogger, but I hate being online when I travel, but I'm also easily distracted by social media/emails, so I'm usually quite happy to have a forced social media break.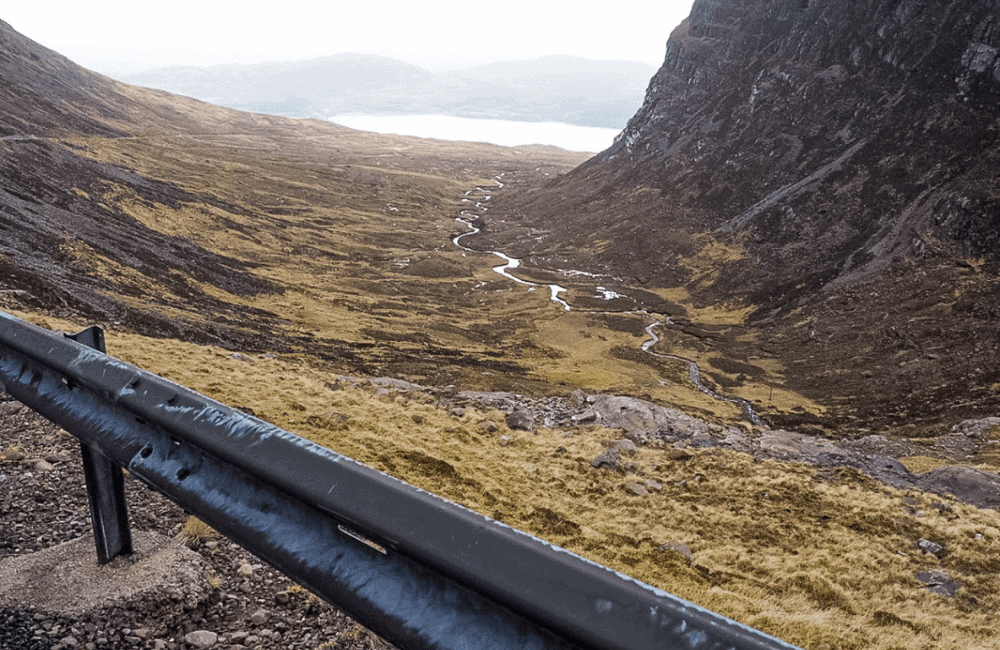 Keep Your Phone Charged
In case you get stuck somewhere, it's always good to have your mobile charged at all times so you can call for help if you need it. That means if you are using your phone to navigate, make sure you have a car charger or external battery pack.
The 3G might not work, but you can always make emergency calls. The emergency number in the UK is 999 – but touch wood, you won't need it!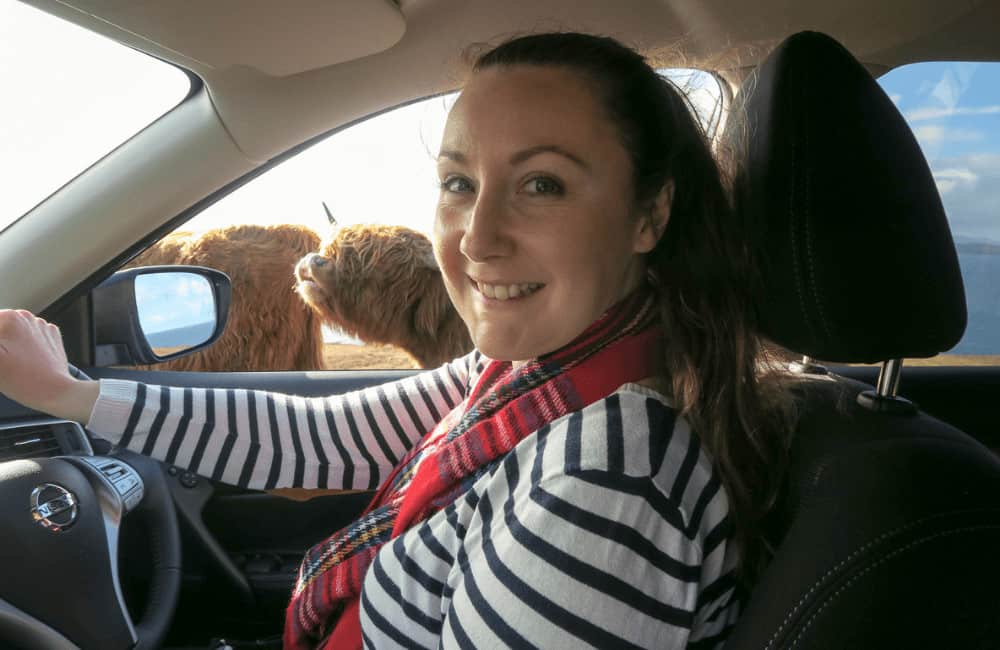 Be Careful on the Roads
Firstly, in case you're not British – we drive on the left!
Some of the roads on the North Coast 500 are a little bit tricky, especially for an inexperienced driver. Difficulties you may come across include potholes, single-track roads, animals in the road, steep and winding roads, adverse weather conditions… you name it.
Follow the Highway Code and stay super alert. If you stop to take photos, make sure you're in a safe spot, so not on a blind hill or turn, or on a busy road and not in a Passing Place. It's really tempting to just stop where you are when you see an amazing view (and there are many), but please try and find a safe spot where no-one is going to bang into you. Even if you think you're on your own, cars can appear pretty quickly.
And also be aware of the potholes at the sides of the road. I once pulled slightly off the road (not on this trip) to let some cars pass (as we weren't near a Passing Place) and my wheel went into a puddle, which was actually a huge pothole filled with water – so I didn't realise it was as deep as it was – and scaped/dented all along the bottom of the left side of the car. Not fun.
The speed limit on most of the rural roads is 60mph (unless it states otherwise – and up to 50mph with a caravan/trailer) – but to be honest, this always seems way too fast for these roads to me. When you pass through towns and villages, the speed limits usually change to between 20 and 40mph.
If someone is driving right 'up your bum' (which you see a lot), just pull over and let them pass when it is safe to do so. Whilst you might want to drive slow and enjoy the scenery, not everyone does.
Again, if you want to overtake someone, just make sure it's safe ie. not on a bend and don't be an asshole about it – driving these roads is intimidating for some people so don't make it worse by piling on the pressure.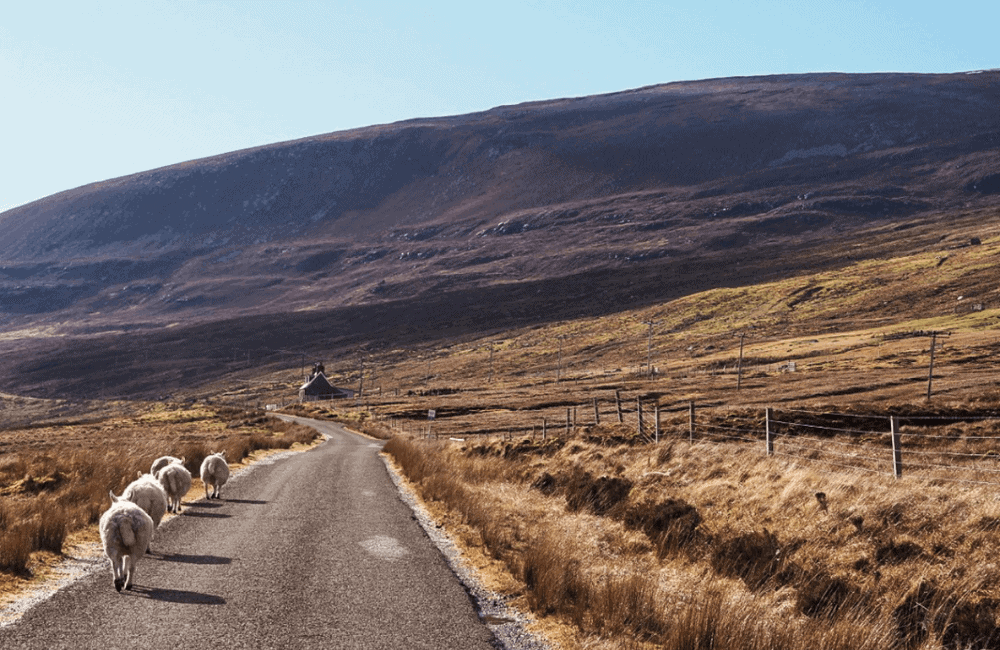 How to Use the Passing Places
In the last point, I talked about a 'Passing Place'. In case you don't know what I mean, let me explain…
A lot of the roads on the NC500 are single track, and Passing Places are points in the road that are wider to allow two cars to pass easily. They are not parking spaces or photo stops.
So to use them, basically, if you see another car coming your way, the vehicle that is nearest to a passing place is the one that pulls over. If you've both gone past a passing place, the one that is nearest to a passing place should reverse back to it.
The only exception might be if you were the nearest to a passing place, but it isn't safe or possible for you to reverse.
I always remember a guy in the Lake District trying to get me to reverse up a steep hill in my 1.4 Golf. LOL – mate, you have to be kidding.
You always stay on your side of the road though, so if the passing place is on your right, but you are the closest one to it, then you would stop on the left and let the other car(s) go around you. You DO NOT pull into the passing place if it is on the other side of the road.
As you pass, don't forget to give a friendly thank you wave to your fellow drivers. Usually, the car that is doing the passing does a 'thank you' wave first and then the car that waited reciprocates with a 'you're welcome' wave.
What Car To Use
If you don't have your own car, then you can hire a car in Inverness, Glasgow, or Edinburgh. We hired a Nissan Qashqai 4×4, which is a GREAT road trip car. However, if you're new to driving in Scotland, or on the left, you might prefer a smaller car.
Whilst you don't need a 4×4, I definitely noticed the difference between our awesome automatic Nissan, after driving similar roads in the Lake District road trip in my old manual 1.4 Volkswagon Golf – which definitely struggles on the hills.
The 4×4 was a lot easier to manoeuvre (and being higher helps to avoid the pothole damage), and automatic cars make everything easier, but a normal car is fine in most circumstances. Mine is just old! If you aren't used to the small roads, then you may be better hiring a smaller car.
However, if you're travelling in the winter, especially if you plan to drive over Bealach na Bà, a 4×4 would be best.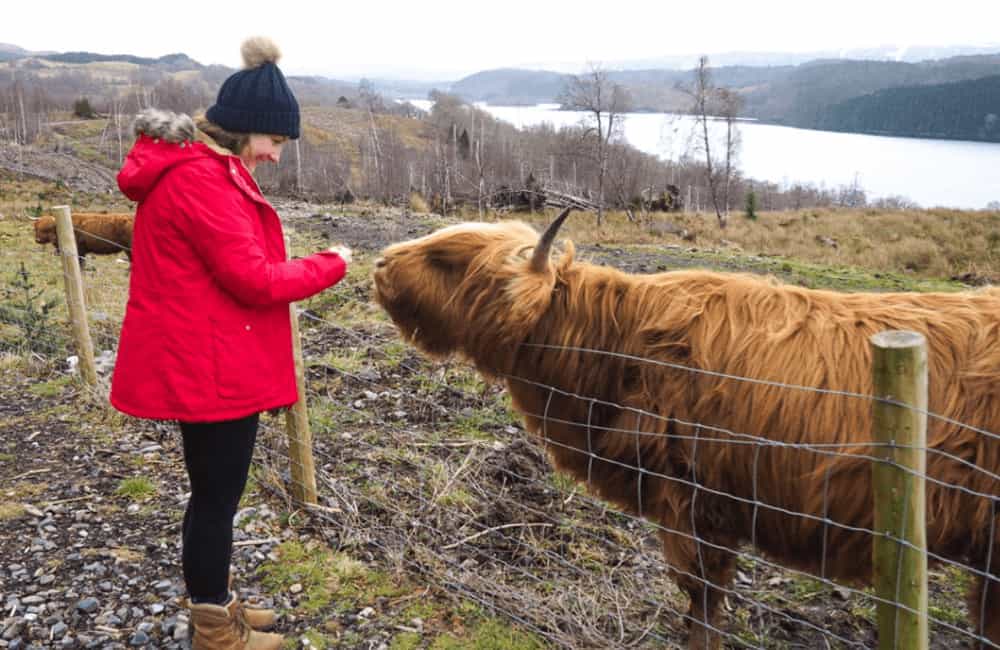 Make Sure You Have Breakdown Cover
Travelling this route is tough, so make sure you have breakdown cover for your car. If you've hired a car, then it should be included.
But if you have your own car, you should take out cover with someone like the AA or the RAC.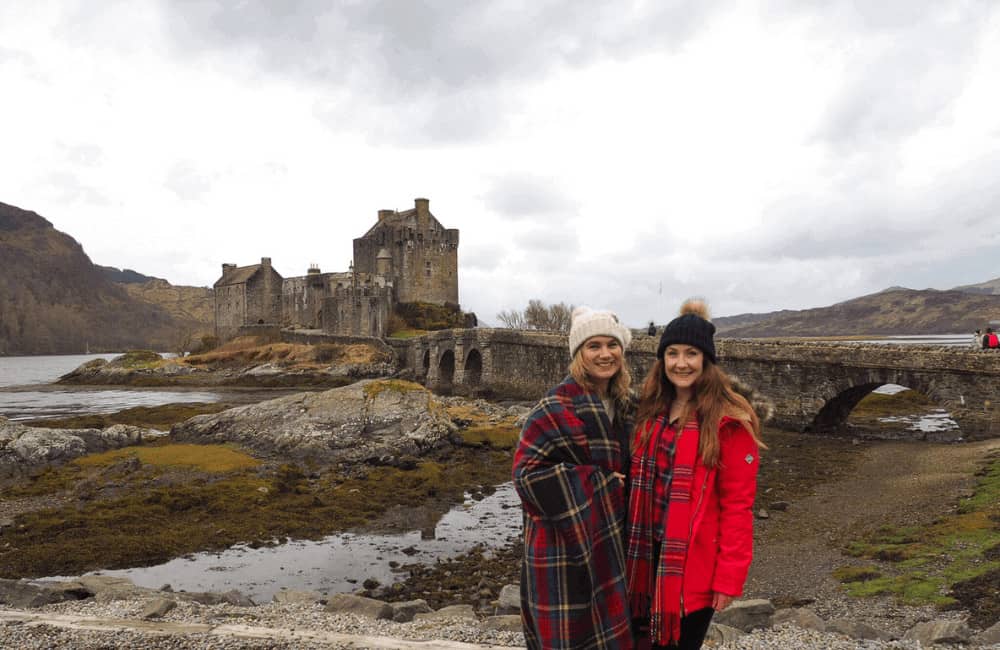 Check Your Car
Again, if driving your own car, check that your tires are in good condition. Check your oil, coolant, water etc. It may be a good idea to get a service before you go (if using your own car).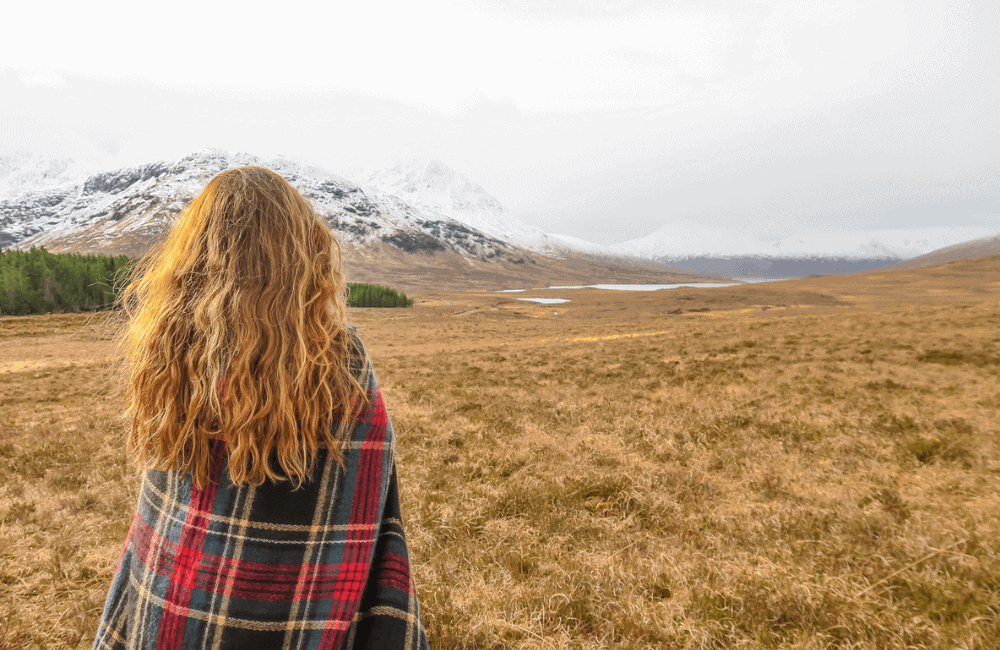 Always Have a Rubbish Bag
On any kind of road trip, your car is going to accumulate crap in the form of drinks bottles, road trip snacks etc, so have a bin bag where you can collect it to dispose of it later (recycle where you can) and re-use.
You may also want to take some bin bags that will protect your car if you get muddy.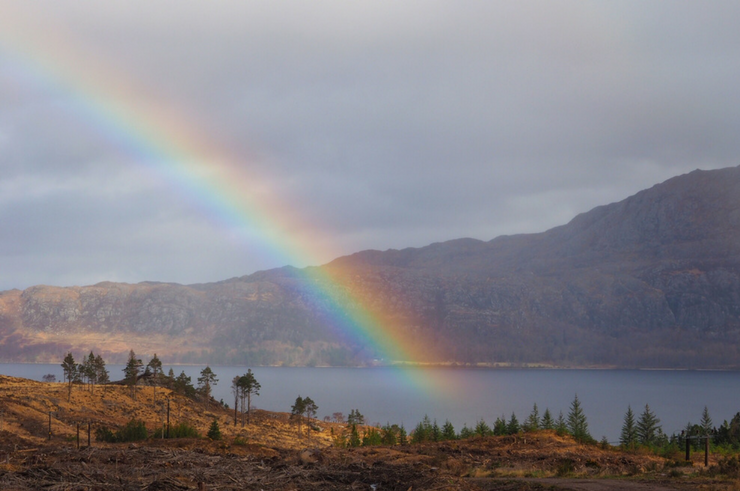 Follow Your Nose
Whilst we generally stuck to the main route, Brenna and I did go off to explore a few times. I mean, don't go driving down roads labelled 'no entry – nuclear testing zone' or onto private property, but you don't have to stick to the official NC500 route.
It only backfired once when I managed to get the car stuck in a boggy track. We'd followed our noses to what looked like a pretty cool viewpoint at the end of a muddy road when we got stuck.
We were just about to go and find a friendly farmer with a tractor when I managed to get free. But it was a little stressful (and quite funny) for a few minutes there.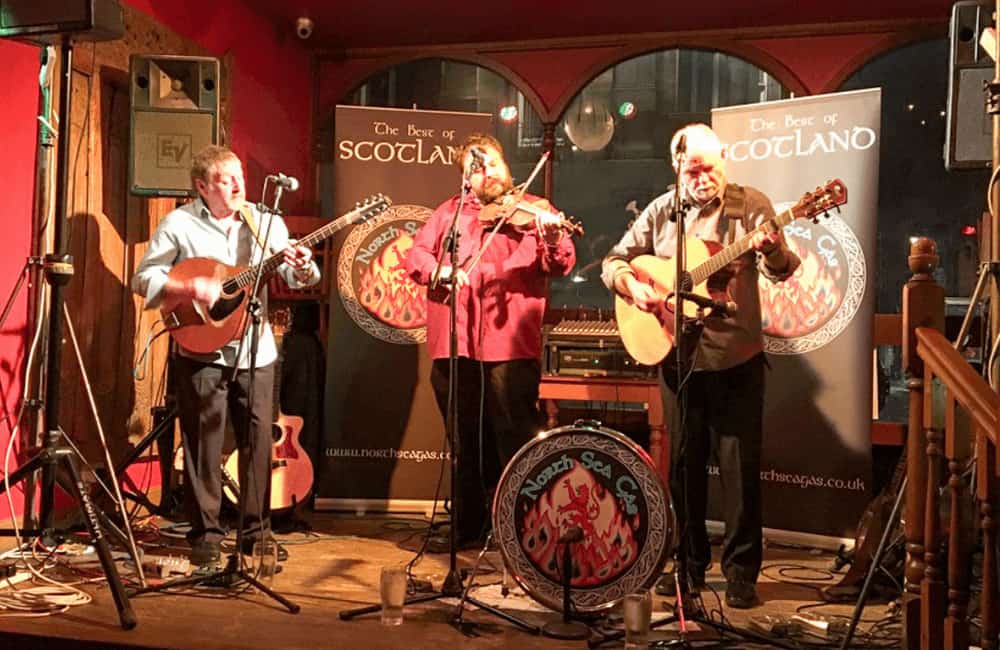 Don't Drink and Drive
There are plenty of opportunities to drink alcohol on the North Coast 500 – with whiskey and gin distilleries all over the place – but don't. The drink driving rules in Scotland are really strict (probably due to the fact that there are whiskey and gin distilleries all over the place), more so than in England or Wales even, so I wouldn't even think about having a drink if you plan to get behind the wheel later on.
If you do have a drink, take a taxi. There are plenty around (just ask at your hotel or campsite) who can bring you home from dinner or take you on a whiskey distillery tour for the day.
And you probably don't need me to remind you, but don't drink too much the night before either if you have to drive the next morning.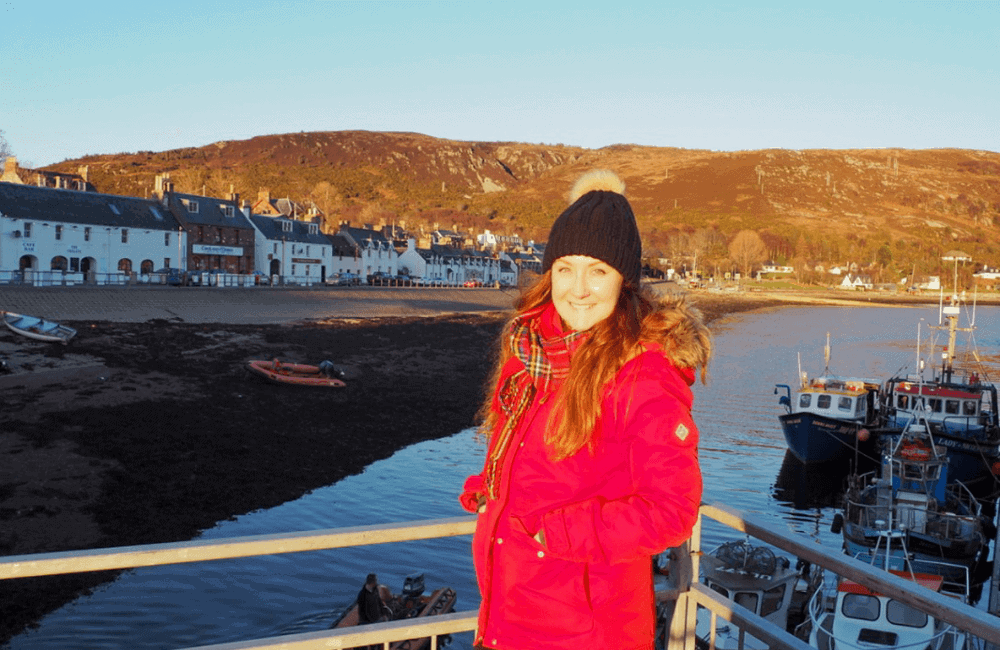 Fill Up When You Can
There are plenty of petrol stations along the route, but generally fill up when you can, and always try and keep at least half a tank of petrol, just in case.
Petrol in the UK is generally cheaper in towns than in more remote places or at motorway service stations.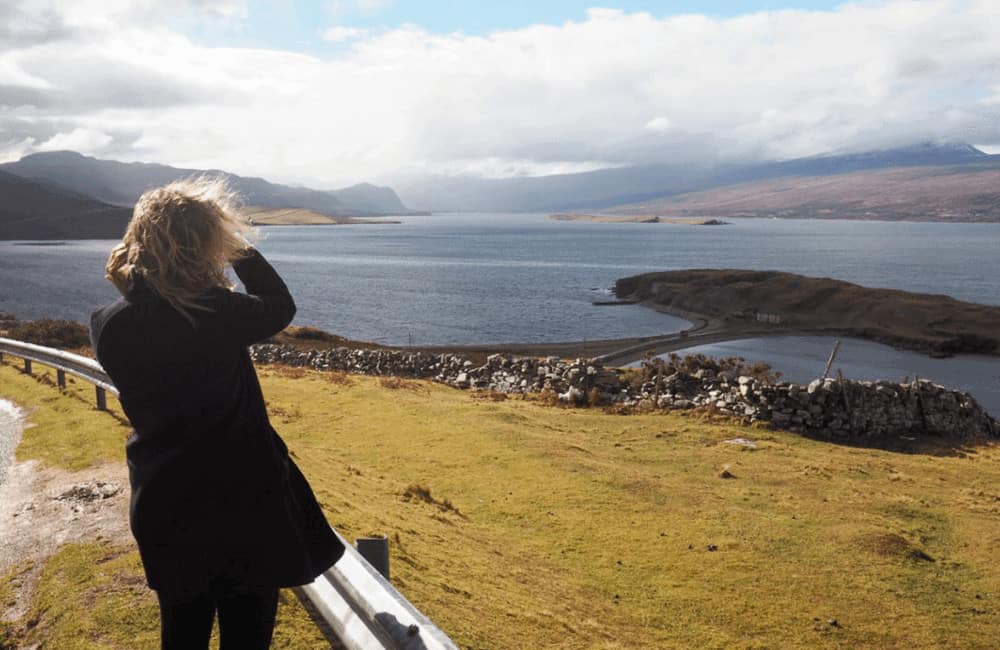 Have Some Small Change for Parking
In case you need it, always carry a few pound coins for parking. Parking in Scotland, especially in rural areas is usually free or very cheap (compared to city centres in the rest of the UK), but good to have some.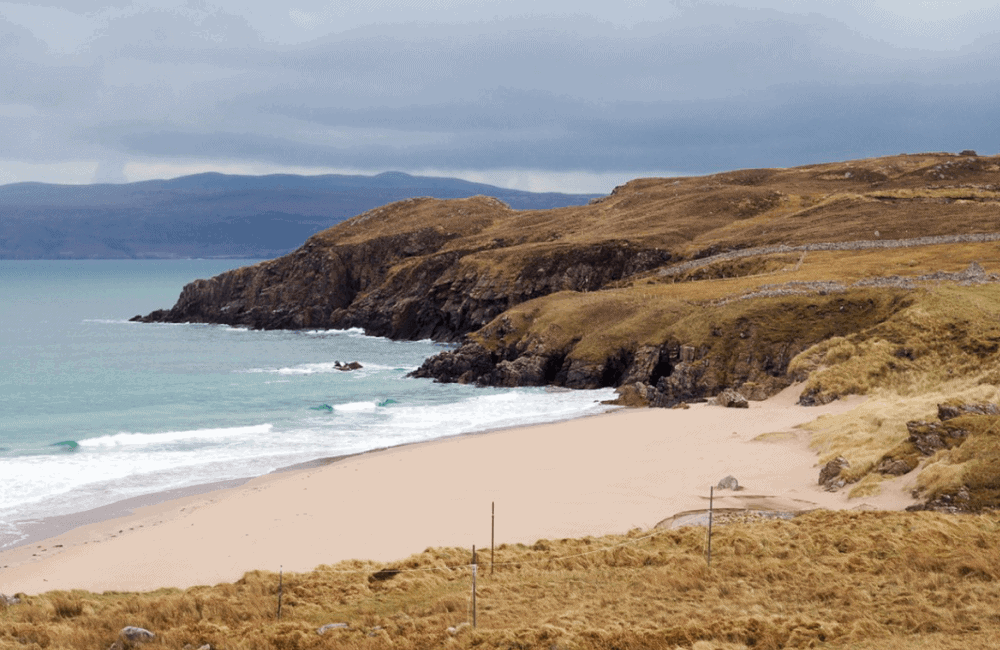 Where to Stay
In terms of accommodation, there is something to suit any budget along the North Coast 500. From fancy hotels and castles (yes, real castles), to hostels and small b & b's, to just pitching up your tent to wild camp (there are rules though – see below) or staying in one of the famous free hiker's bothies (stuff like this is why I love Scotland, Wales and the Lake District so much – team spirit right there) the possibilities are endless.
COVID-19: Currently, a few places have 2 or 3-night minimum stays in place to allow for cleaning, some places are closed and some are running on a smaller occupancy.
I've listed all of my favourite places to stay in my North Coast 500 itinerary post, but here are a few more suggestions on where to look in case you don't see what you're looking for.
Booking.com: My go-to site for hotel bookings.
Hostelworld: If you're more into backpacking travel, or Booking.com isn't cutting the mustard, Hostelworld usually throws up a few gems.
Hostelling Scotland: For the cheap and cheerful hostels that you don't find on the big booking sites. They even have a dedicated North Coast 500 page.
Mountain Bothies Association: Great if you're hiking/camping and need a free, sheltered place to stay for the night (although currently all closed due to Covid-19). For guidance on how to use a bothy, click here.
Airbnb: If you've never used Airbnb before, you can get up to £50 off if you sign up using this link.
Canopy & Stars: For unusual and cool glamping spots, Canopy & Stars is one of my favourite places to look.
Cool Camping: This award-winning company lists of most of the campsites, so take your pick.

Book Your Accommodation Ahead of Time
The route is very popular these days, so ideally you'll need to book your accommodation (and potentially hire car and some activities) well in advance – in some cases, like 6 months in advance.
In summer, many of the campsites book up too, so be prepared! And I can only imagine it getting busier.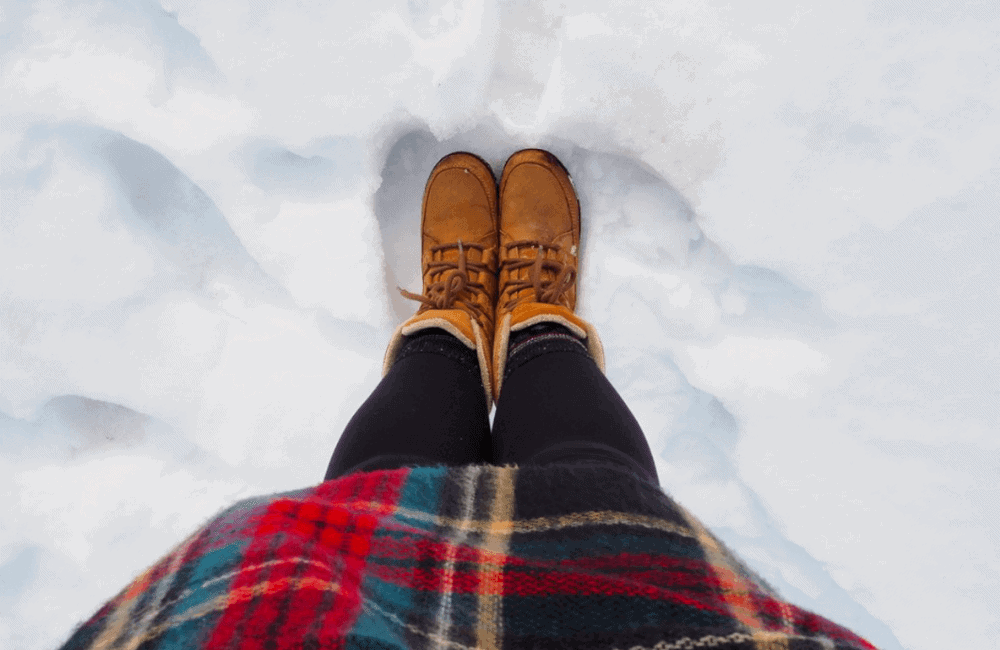 Know Where You Are Staying For the Night
Make sure that you have the name, address, and phone number of your accommodation written down/saved somewhere in case you can't get onto your emails to find out where you're going!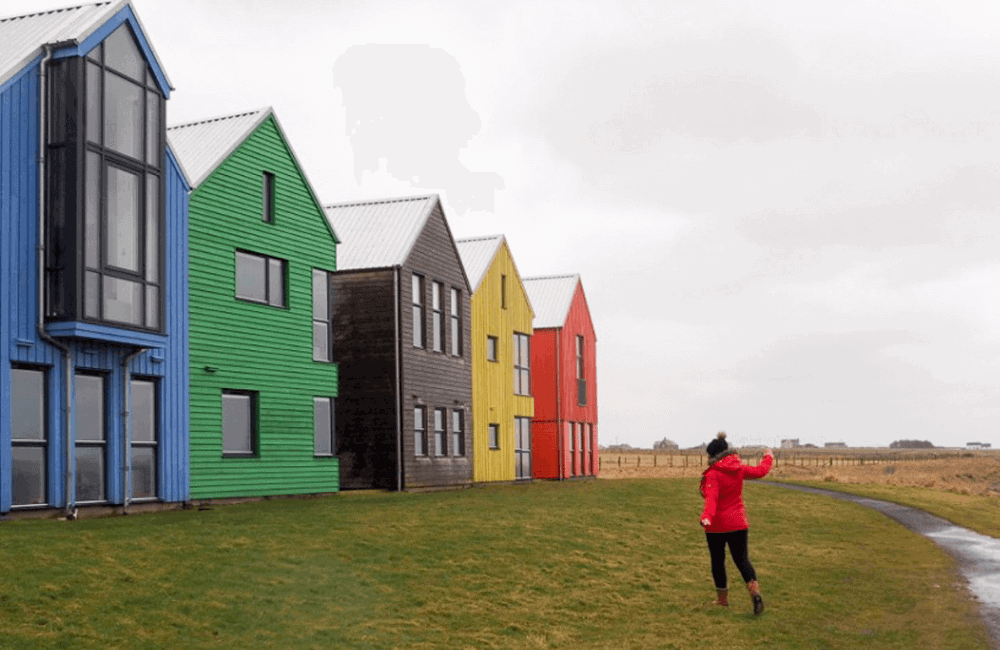 Wild Camping – Know the Rules
If you do decide to do a bit of wild camping on your trip, just make sure that you follow the Scottish Outdoor Access Code.
Which basically says that you can wild camp if you can't see another house or your car, and you need to act responsibly when it comes to leaving no trace and lighting fires. It's also quite rude to pitch your tent next to a paying campsite.
With regards to wild camping in your own campervan, the Access Code says:
"Access rights do not include motor vehicles and there is no specific guidance on campervans and motorhomes in the Scottish Outdoor Access Code. There is no legal right to park beside the road overnight, but there may be no objection to this in some instances – so extra care is needed."
"Managed caravan/campsites should be used where possible. Follow the Highway Code and observe any local guidance, including specific requests not to park overnight in particular places."
So basically, in a campervan, you might be able to park up somewhere overnight as long as you are not posing a danger (ie. parking in a layby using for passing vehicles or anywhere you could be hit by another car), don't piss anyone off (by parking on someone's land) or block access points.
Often places that look good for overnight parking, but who don't want you to park there (probably because too many people have done it before you) will have a sign – so keep a lookout.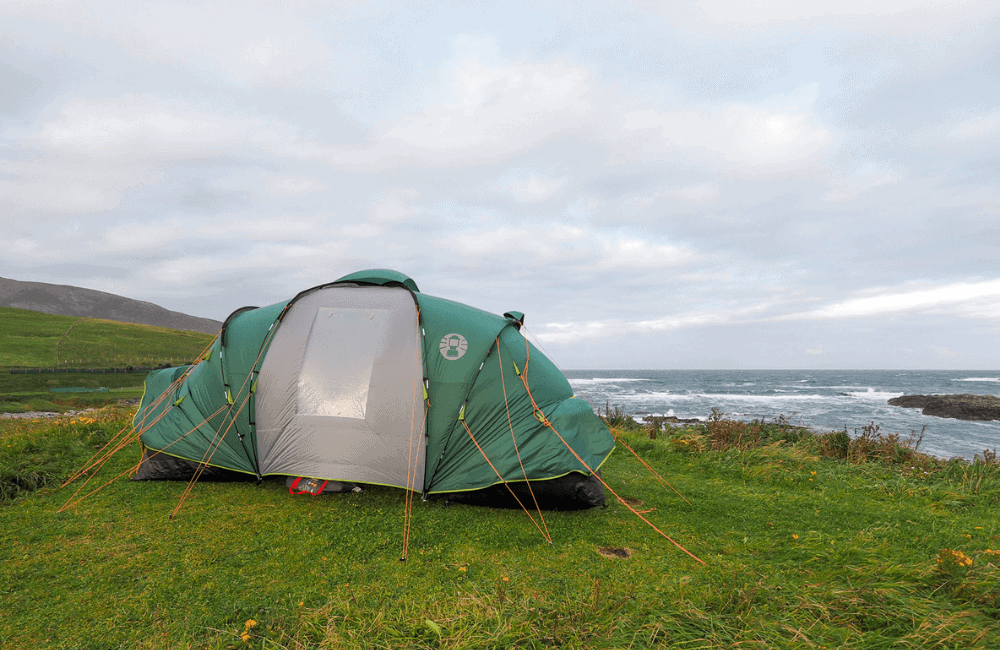 Take the Right Stuff
If you do decide to camp – make sure you're taking the right kind of tent. It is super WINDY in Northern Scotland.
It was windy on the NC500 when we went, but as we stayed in hotels, we didn't really notice it that much. However, I learned this the hard way on my trip to the Outer Hebrides when we almost lost the tent one night in a raging storm, and couldn't put it up on another night because it was too windy.
My friend Vicky ended up putting up her mini, one-woman tent and I slept in the car. It wasn't particularly comfortable.
You're best with a low, sturdy tent, with strong storm pegs (not the crappy skinny ones that come with most tents) – basically, ones that can uphold strong winds. Alternatively, camp somewhere sheltered and not on the beachfront as we did.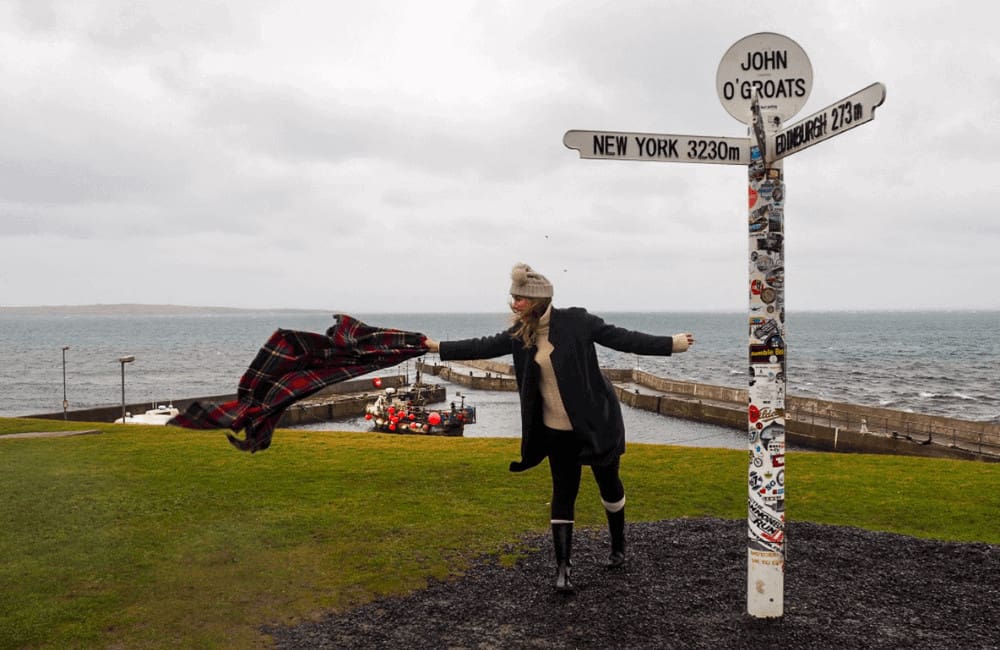 Watch the Doors
Speaking of wind…
Be careful when you open your car door. Similar to travelling around Iceland's Ring Road, it only takes one massive gust of wind catch the door and bang it into something, or someone, or to rip it so far back it gets damaged. So hold on tight as you open it.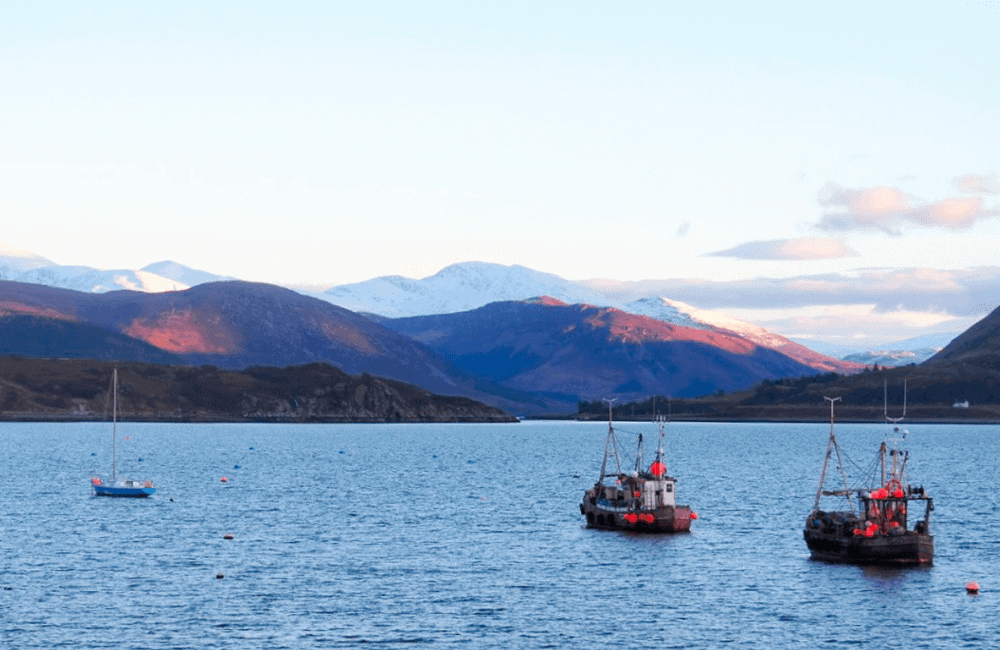 What to Pack for the North Coast 500
If you're camping, you're going to need quite a lot more gear than if you're travelling around in a car and staying in cosy hotels, but there are a few things that everyone needs to travel the North Coast 500 – at any time of year:
Warm Jacket – it can be cold at any time of year.
Warm Hat – to keep you warm and
Waterproof Jacket – it's gonna rain.
Sunglasses – it's gonna be sunny, at some point.
Hiking Boots – trainers will get wet and soggy.
Hiking Socks – hiking boots, need good socks.
Tartan – not essential, but looks nice in photos. 😉
Powerbank – to keep you charged.
Head Torch – especially if camping.
I took my gorgeous rainbow umbrella, which is usually great for photos – and then left it on the train (I've since bought a new one). It would have been too windy to put it up in a lot of places, but may have come in useful in others.
Whilst not quite as cold, check out my Iceland Packing List as you may find some useful info in there.
Layer Up
On any given day, layer up, as the weather can easily change. Even if it's sunny when you set off, it can become cold, so have a few warmer things close to hand so you don't have to dig out your big case.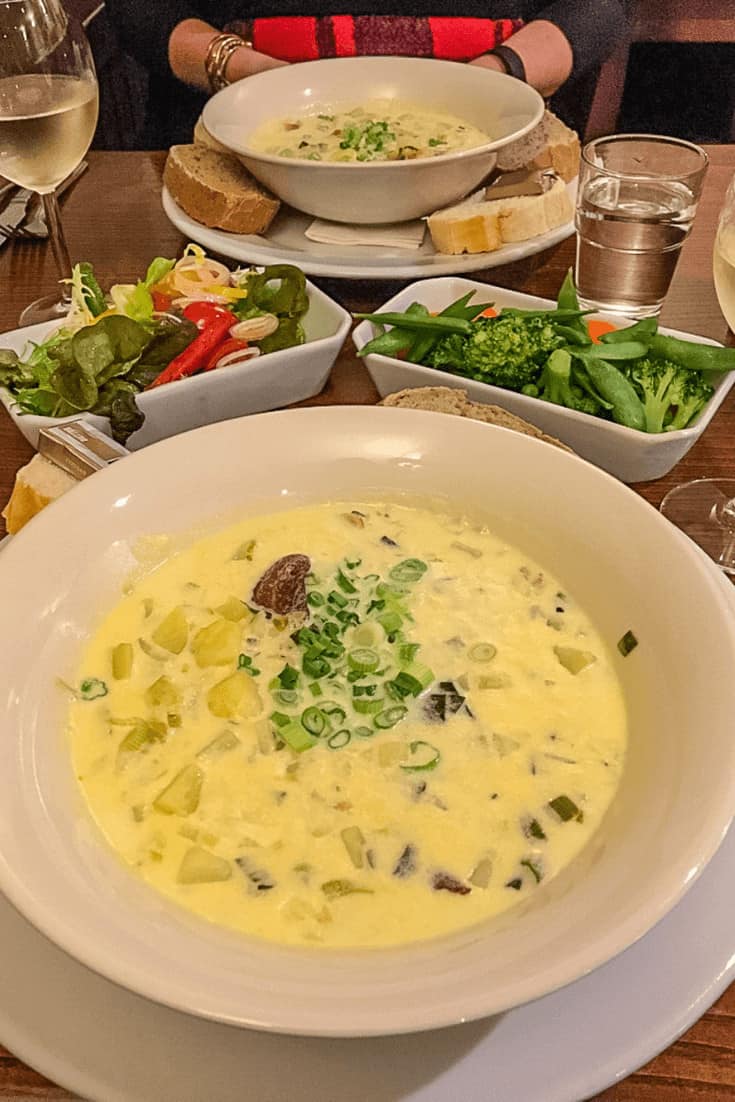 Eat All the Cullen Skink
It may sound like something you wash off the bottom of a boat, but it's actually a lot nicer than that.
Cullen Skink is creamy leek, potato, and haddock soup, usually served with bread and butter on the side. Every time I've had it, it's been delicious.
They sell it in pretty much every restaurant, so fill your boots.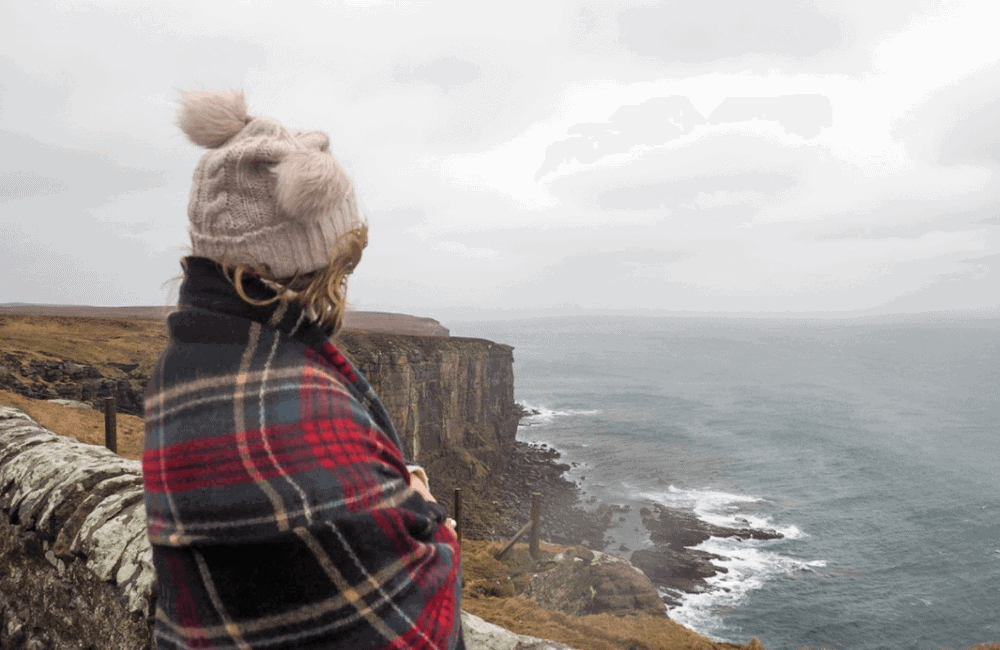 Visit Scotland Covid 19 restrictions
Like everywhere else in the world, Scotland is currently under restrictions due to the Coronavirus pandemic. For more information, before you go, check out the dedicated Visit Scotland Covid-19 page.
Read More About Scotland & the UK…
Please Note: Some of the links in this post are affiliate links, which will earn me a small commission at no extra cost to you. Affiliate sales help with the running costs of this site, so thank you for your support!