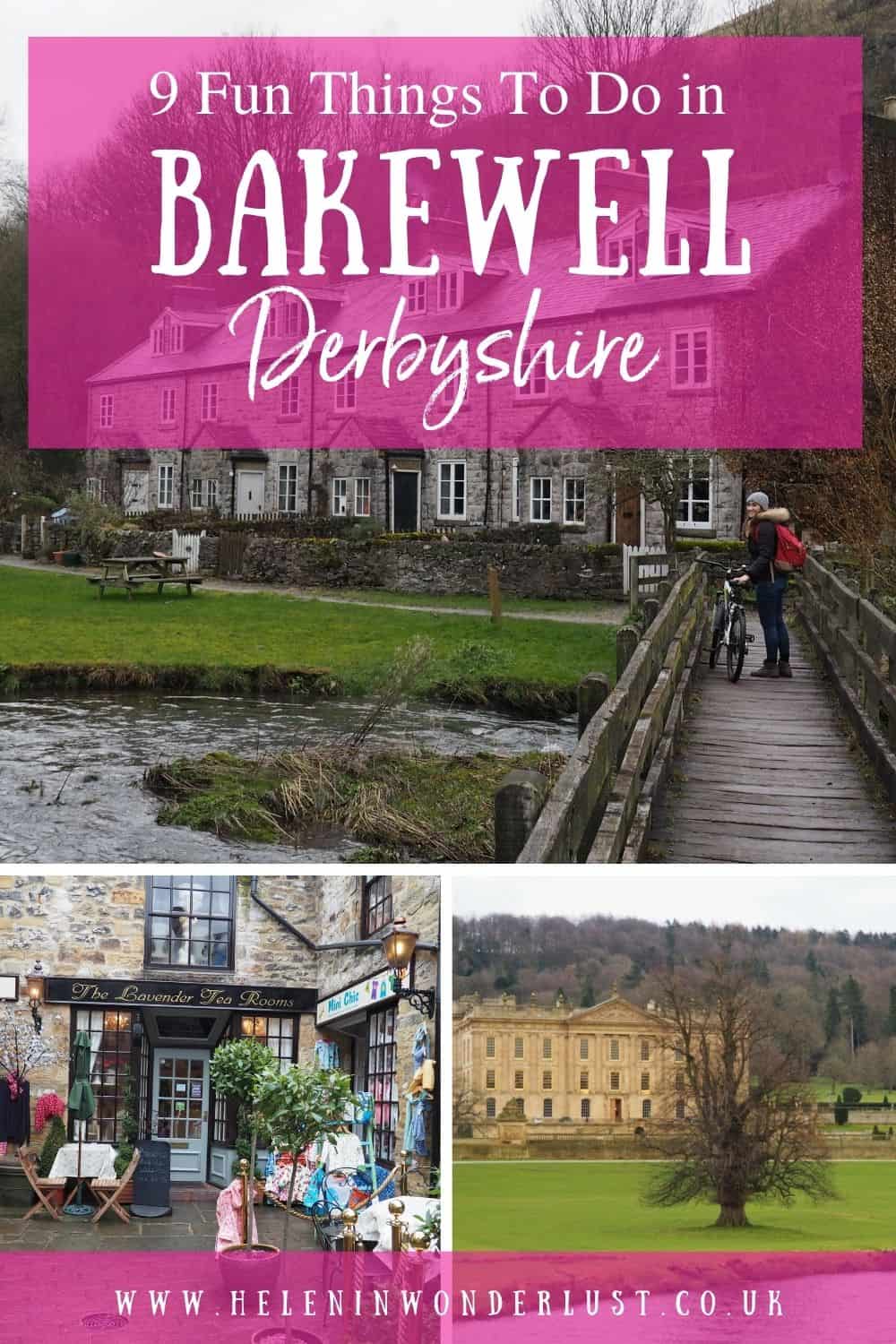 Usually, you'll find me writing about my adventures in far away places like Kenya or Uganda, but believe it or not, despite all the places I've been, I still love travelling around the UK, visiting all the incredible cities and cute little towns, like I did on my recent road trip to Scotland.
So when I was asked by Go Euro, to travel to a destination in the UK, as voted for by readers, I began selecting 3 destinations to go to! Fans of their, and my Facebook pages were able to vote for where they wanted to send me. The choices were – Bakewell, Tenby or Stratford.
The vote went to Bakewell in Derbyshire.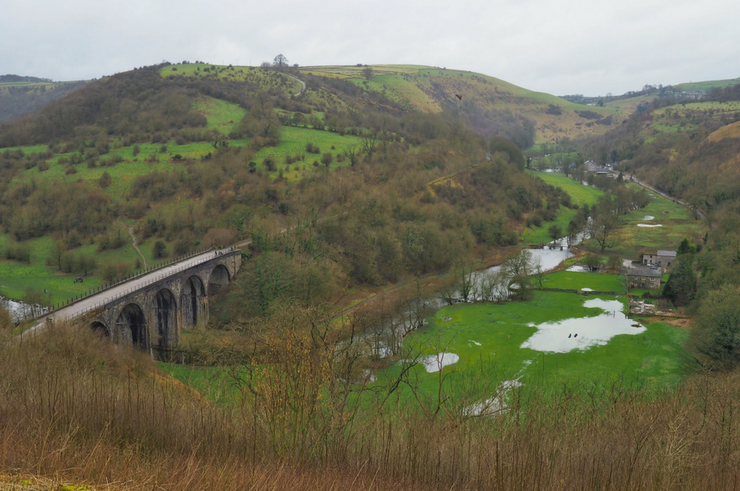 Bakewell is one of those picture perfect English market towns, with cobbled streets, cute shops and tea rooms. It's also surrounded by the beautiful English countryside. My friend Cat, who helps me out on the blog at times, had always wanted to cycle the Monsal Trail, so she decided to meet me there and we made a weekend of it.
I booked my ticket to Bakewell via Omio (formerly Go Euro) the night before departure, for the bargain price of £13.35. Omio are a travel search engine where you can search for transportation across Europe, including by National Express coach. Even when there isn't a National Express Coach going to your exact destination (as in my case – the coaches only went as far as Manchester), they also work with third-party providers to get you exactly where you want to go!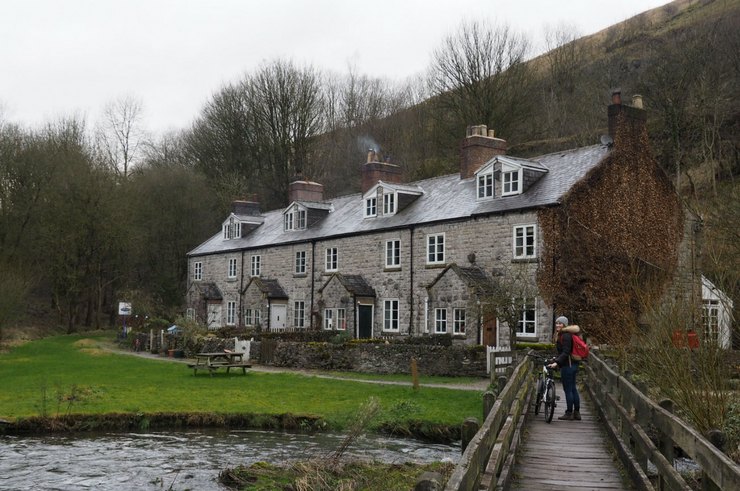 The site was quick and easy to use, so I was booked in no time and received an e-ticket to my phone, that I showed to the driver at the bus station in Preston. After a changeover to a local bus in Manchester, I was on my way.
When I arrived in Bakewell it was raining (oh, England). Cat arrived shortly afterwards and we headed out to explore!
Here's what we did and my recommendations to ensure you have a lovely weekend in Bakewell!
---
9 Fun Things To Do in Bakewell, Derbyshire
---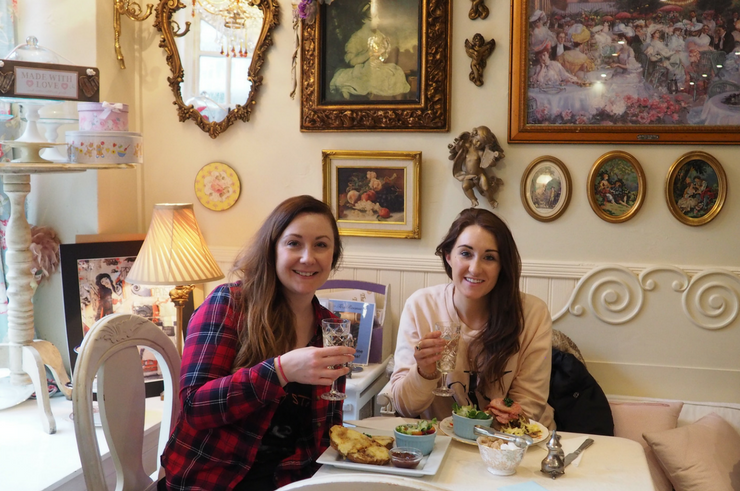 1. Have Afternoon Tea at the Lavender Tea Rooms
The Lavender Tea Rooms is a loved little place, tucked away in a pretty courtyard, just off the main street. Blink and you might miss it. Inside is really pretty and quaint and the ladies who work there are all really nice and wear purple neckerchiefs!
They offer breakfast, sandwiches, soups, cakes, jacket potatoes and other lite bites (such as omelettes and teacakes), as well as Cream Tea and Afternoon Tea! I just had cheese on toast (and a glass of Prosecco, obviously), but the people on the table next to us were having Afternoon Tea, which was huge and looked amazing. Judging my the noises they were making, I'm guessing it tasted pretty good too.
It's the perfect way to spend an afternoon.
They are very busy though, so to avoid disappointment, make sure you book in advance. We were really lucky and got the last table, but countless people came in afterwards and had to be turned away.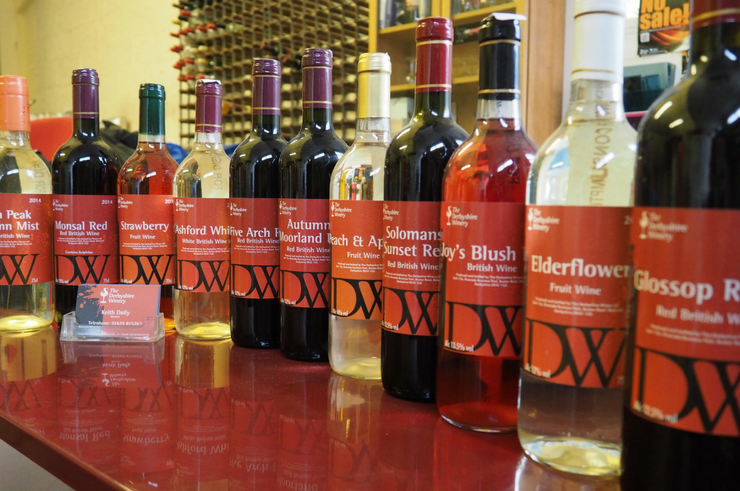 2. Go Wine Tasting at the Derbyshire Winery
After lunch, Cat and I took a short walk out of town to the Derbyshire Winery. A winery in Derbyshire I hear you ask? Well yes!
The winery is owned and run by Keith, a local man from the town. The winery has been in operation for a few years now. You can tell that a lot of blood, sweat and tears went into the making of this family business and he takes great pride in his wine.
When we arrived, keith had laid out a little buffet of cheese, crackers and grapes and we were given the opportunity to try a number of the red, white and rosé wines. As we ate and drank, Keith talked us through the wines and how they were produced.
Cat and I both agreed that the Elderflower wine was our favourite!
At the end of the session, you are given a half bottle of the wine of your choice – I chose the Strawberry wine and bought a full bottle of the Elderflower wine to take home.
This is a great way to spend an afternoon wth a group of friends and they cater for groups between 6 and 20. With prices starting from £15.50, it's very good value for money!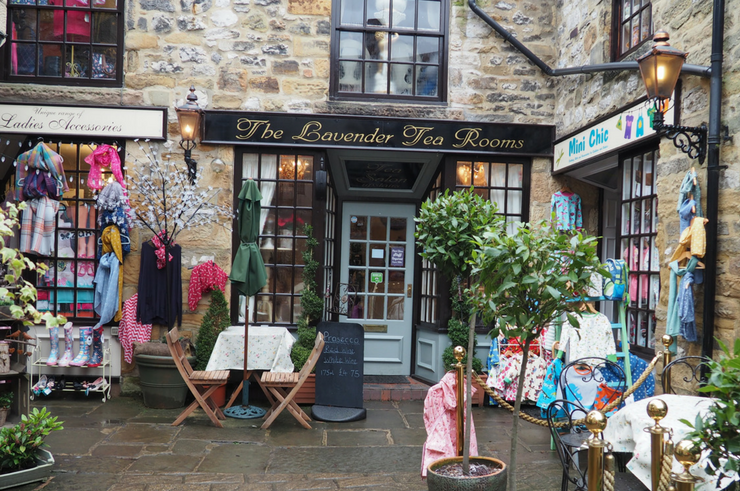 3. Try some Gin at Juniper
This post is starting to get quite alcohol heavy, however I couldn't exclude Juniper, a lovely little gin bar in the centre of town.
Once known as 'Mother's Ruin', gin has had a resurgence of late and is now the drink of the moment. Well done gin marketing people, well done. Now, as well as generally being beautifully packaged (and marketed), it's also known as one of the 'better for you' alcoholic drinks – if there is such a thing?
At Juniper they have lots of specialist gins, all in pretty bottles. I of course had the Liverpool Gin, to pay tribute to my home city. I'm not a fan of tonic though, so I had mine with ginger ale instead.
If gin isn't your thing, they also have other drinks including locally brewed Thornbridge Beer.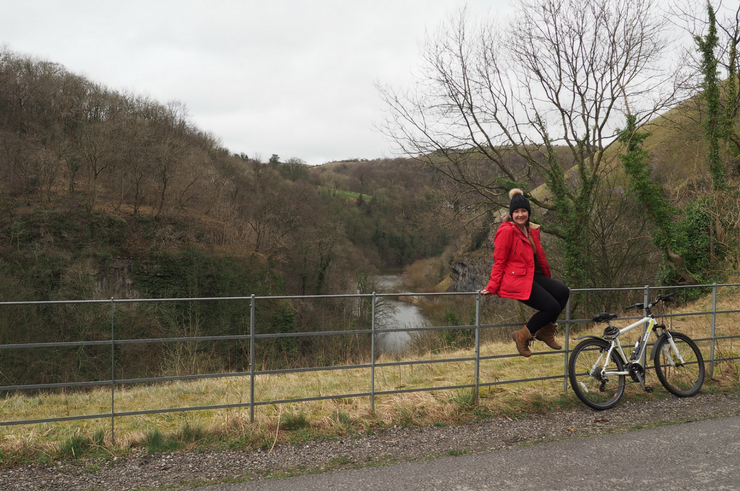 4. Have Dinner at The Manners
In the evening, we ate at a pub called The Manners, which is just a few minutes walk from the main part of town. We were recommended to eat here by the owner of our b&b and she was spot on with her recommendation.
I love hearty pub grub and this place does it well. I ordered the hanging kebab which was really nice!
The atmosphere is also really lovely and cosy and the food and drink reasonably priced, so both Cat and I were really happy with our choice of venue!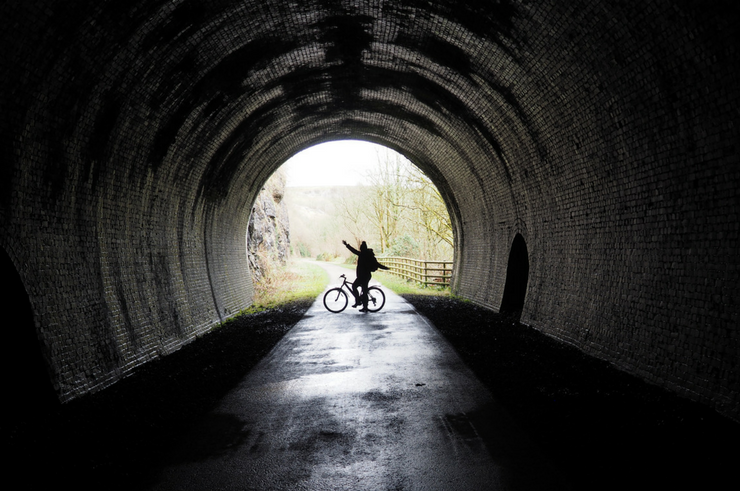 5. Stay at One Castle Street
We stayed at a lovely B&B right in the centre of town, called One Castle Street.
As our trip was pretty last minute, we decided to wing it and find somewhere when we got to Bakewell. Bad idea. Bakewell is a popular town and there aren't that many places to stay, relatively speaking. Luckily, we found this place online and knocked on the door. As fate would have it, they'd just had a cancellation that morning so we were able to take their last room. Very lucky!
The building is really old and full of character. Honestly, if you're looking for old school, British charm, then this place has it in abundance. Our room was super cosy and the bed was unbelievably comfy!
The owner Janette was really friendly and gave us loads of advice of where to go, what to see and where to eat and drink! And she made us a great breakfast in the morning too! Fried bread and everything!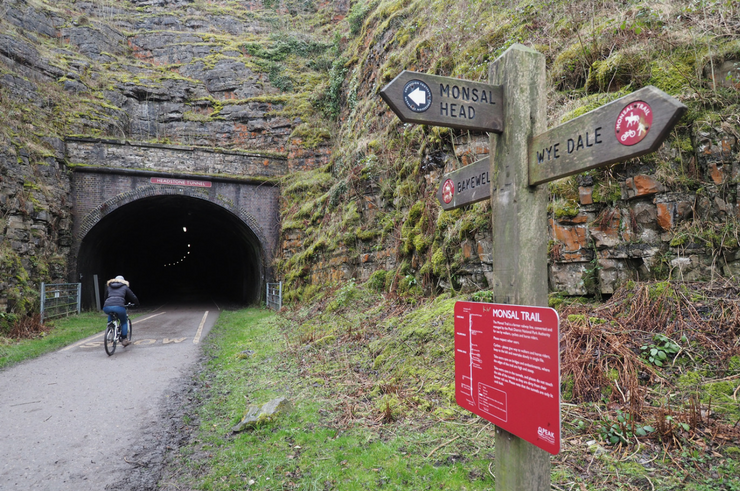 6. Cycle the Monsal Trail
The reason Cat was so keen to come to Bakewell, other than to hang out with me of course, was to cycle the Monsal Trail. She'd been dying to try this route for sometime, so when I'd said I was going to Bakewell, we quickly formed a plan.
So the next morning, we headed out towards Buxton.
The Monsal trail is a former railway line that is now traffic free path for cyclists, wheelchair users, walkers, joggers and horse riders. It runs for 8.5 miles between Bakewell and Blackwell Mill (near Buxton).
We hired bikes from Cheryl and Simon of Blackwell Mill Cycle Hire and began our trip from there.
On the trail you will go through a number of tunnels that are really fun to ride through and you'll get to see views over the stunning Derbyshire countryside!
We turned around when we got to Bakewell and began making our way back.
We stopped on the Headstone Viaduct and made the steep hike up to Monsal Head, which has fantastic views over Monsal Dale and the Wye Valley. Luckily, at the top there's a couple of pubs, so we had lunch and a drink at The Stable Bar at the Monsal Head Hotel.
The trail is slightly uphill when you are heading back towards Buxton, so you will need a moderate level of fitness. However, they do also have electric bikes for hire if you don't fancy doing all the work yourself.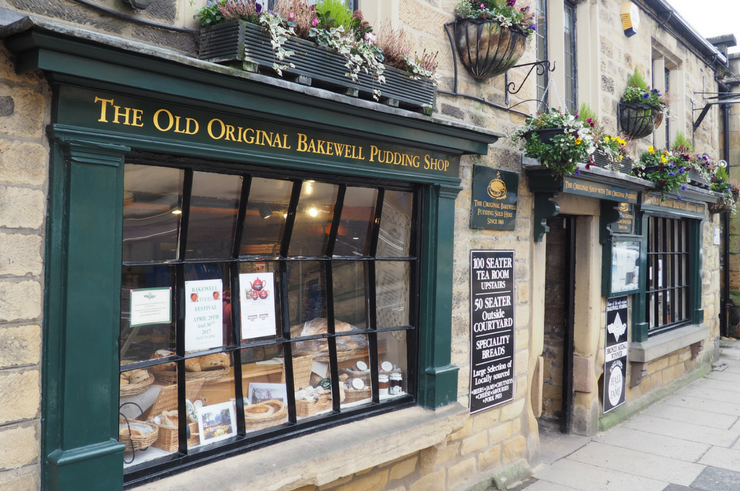 7. Try a Bakewell Tart or a Bakewell Pudding
If you have never had a Bakewell Pudding or a Bakewell tart, then you are seriously missing out! And where better to try them than in the place they were invented.
The Bakewell Pudding and the Bakewell Tart, are both distinctive with their almond and jam filling, but are quite different in the way they are made. Although the Bakewell Pudding was the original, the Bakewell Tart is arguably the more famous of the two outside of the town and the one that I prefer if I'm honest.
There are a number of places in the town that sell these delicious cakes! We bought ours in the morning and ate them as a treat after our bike ride.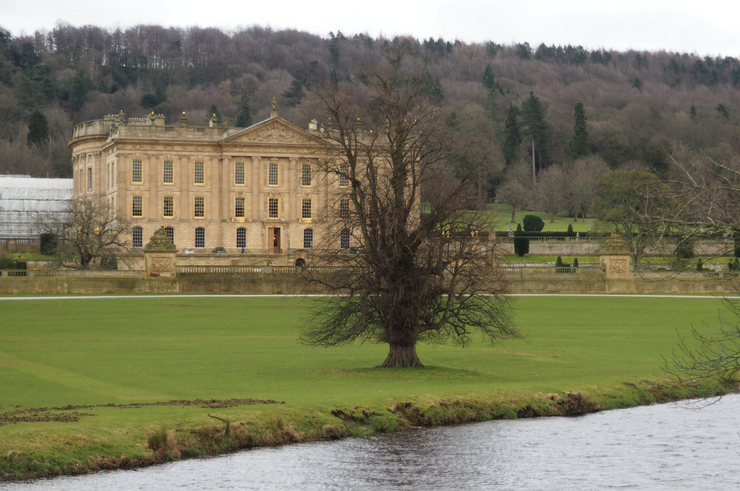 8. Visit Chatsworth House
Our last stop was Chatsworth House, one of the most beautiful stately homes in all the land and home to the Duke and Duchess of Devonshire, although you may recognise it as the home of Mr Darcy in the film, Pride & Prejudice.
You can explore the house and gardens, however at the time we visited some of it was being re-modelled so some things were closed, however I believe it all re-opens on the 25th March this year – so not long to wait!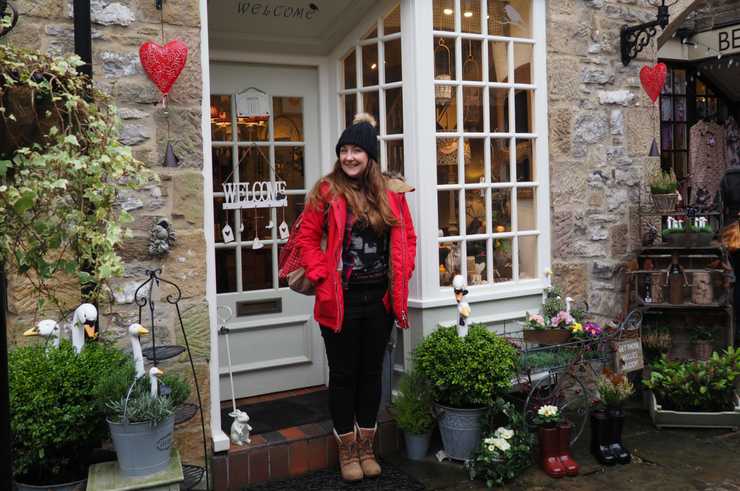 9. Go to a Festival
It may be a small place, but Bakewell has a few festivals that I've heard on the grapevine are very good! There's the Eroica Brittania Festival which takes place in June and the YNot Festival which takes place in July. YNot has my school/uni favourites Stereophonics and Nothing But thieves headlining this year! It's a small festival, but those are often the best in my opinion (although I am going to Glastonbury this year)!
There's even a Bakewell Baking Festival in August – although, I guess if anywhere would have a baking festival, Bakewell is the obvious choice.
I hope you have an amazing weekend in Bakewell! If you've already been, anything else you'd add to the list?