Last updated on August 30th, 2015 at 08:50 pm
The British love afternoon tea, and I am no exception. In fact, we love it so much we even have an official Afternoon Tea Week. Not a day, an entire week dedicated to this very British pastime.
Which is why it might surprise you that my favourite place to sample delicious sandwiches, scones, cakes and a nice pot of tea in a china cup is not in The Ritz or The Savoy in London or a quaint Devonshire tea shop (although this would come a close second). It's actually in Africa. Zambia to be exact.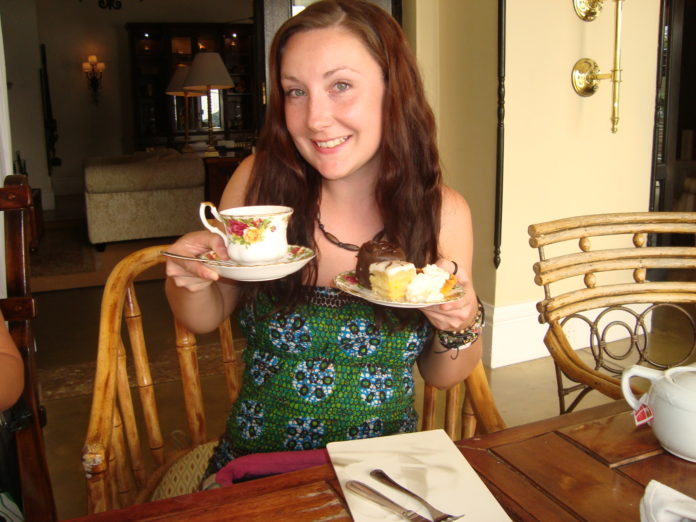 The Royal Livingstone lies on the banks of the Zambezi River, a few kilometres outside of Livingstone town, and close to the spectacular Victoria Falls. Each day at 3pm they serve Afternoon Tea (or as they call it here, High Tea) with all the trimmings. I'm lucky to say that I've been to the Royal Livingstone no less than 5 times, and it never fails to impress. I'd say it is a must-do on your trip to Zambia.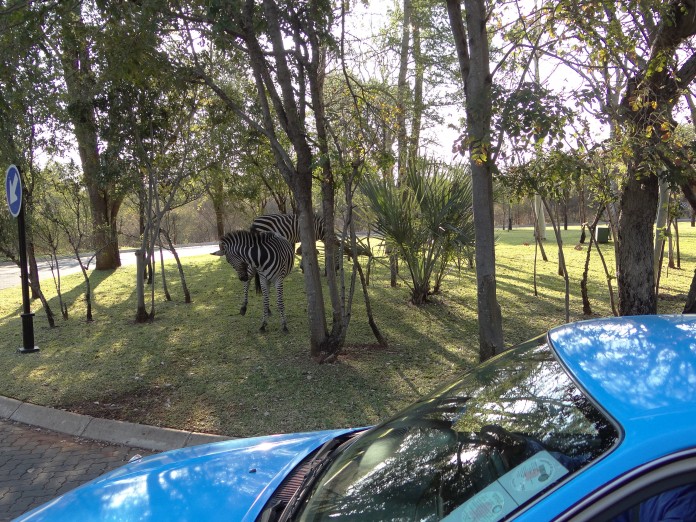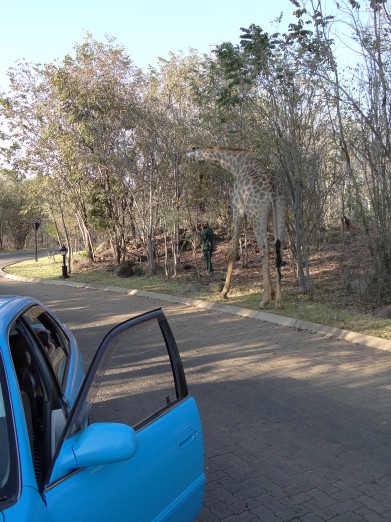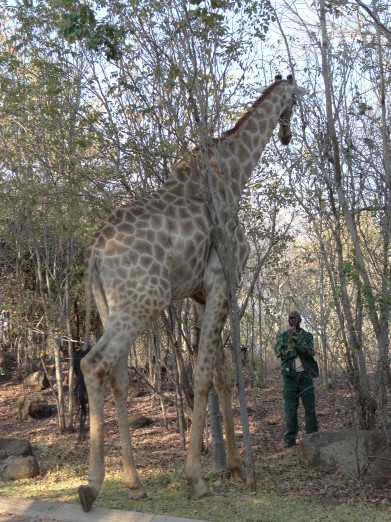 Pulling into the drive way, do not be surprised if you come across a giraffe munching on the trees, or a zebra or two having an afternoon snack on the grass. Of course I had to step out and take a couple of quick pictures, however I didn't linger long. I had a date with some scrumptious cakes and perhaps a cheeky cocktail or two.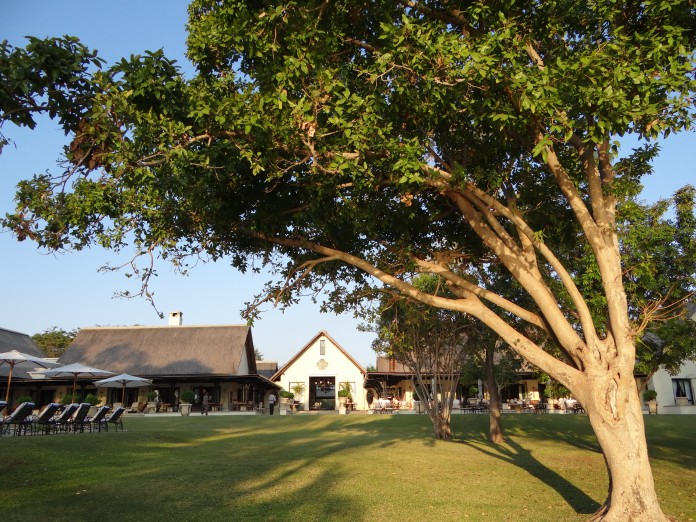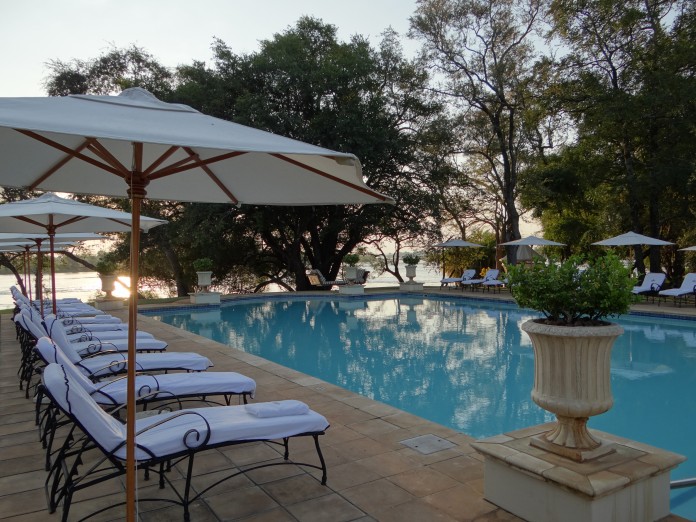 The hotel itself is everything you would expect from a 5* property. The doormen give you a friendly smile as they welcome you in. Fans hang from the high beamed ceilings, creating a welcome breeze. The decor is white and pristine, a stark contract to the earthy oranges and greens of the surrounding landscape. Hand drawn maps and paintings of David Livingstone adorn the walls. The furniture is quintessentially British with an Zambian twist and you're instantly transported to a by gone era. Zambia, formerly known as Northern Rhodesia, was a British colony and many of the British traditions are still celebrated there today.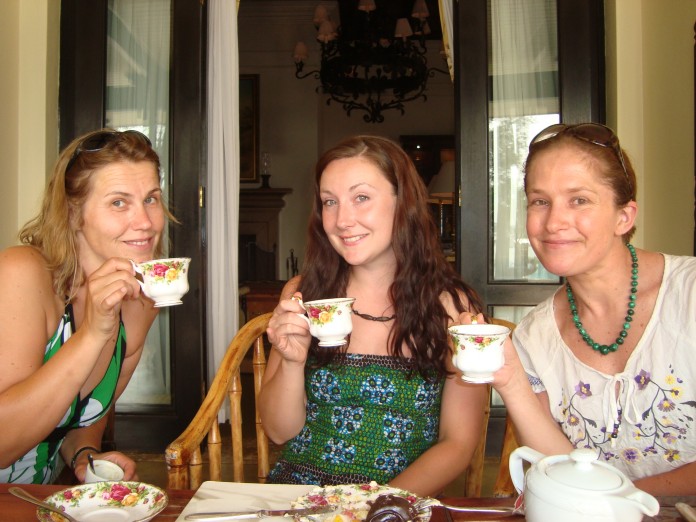 After checking in, you will be shown to your table, either in the lounge, on the patio or down on the sundeck, next to the river. I suggest you choose a spot in close proximity to the cakes, the patio area overlooking the pool is my choice. Shortly afterwards, your Afternoon Tea will be served to you in beautiful Royal Albert Old Country Roses Bone China cups. My mum has the exact tea set and she always says that tea tastes better in a china cup and I'm inclined to agree.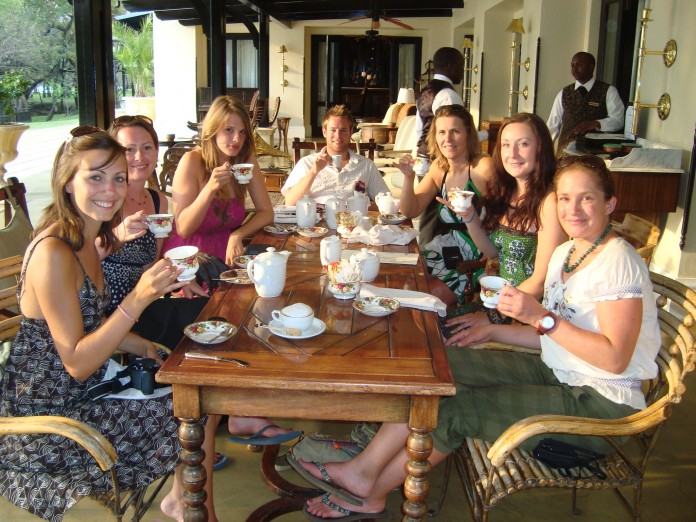 Then it's time to help yourself to food. And… enjoy! You'll definitely be back for seconds and thirds. Just be careful not to leave your food unattended. Cheeky Ververt Monkeys lurk, ready to help you clean your plates, whether you want them to or not.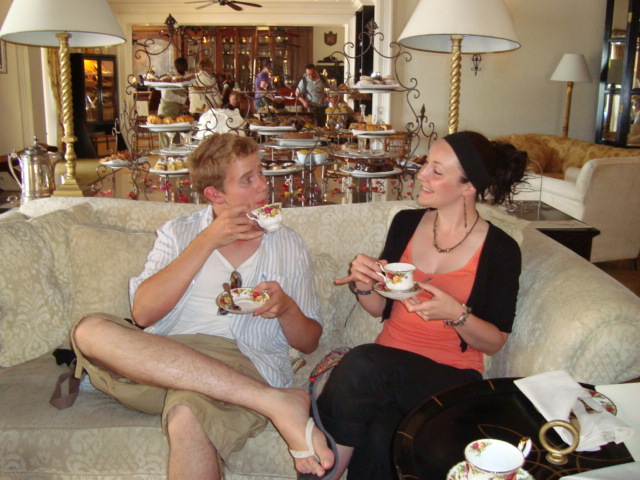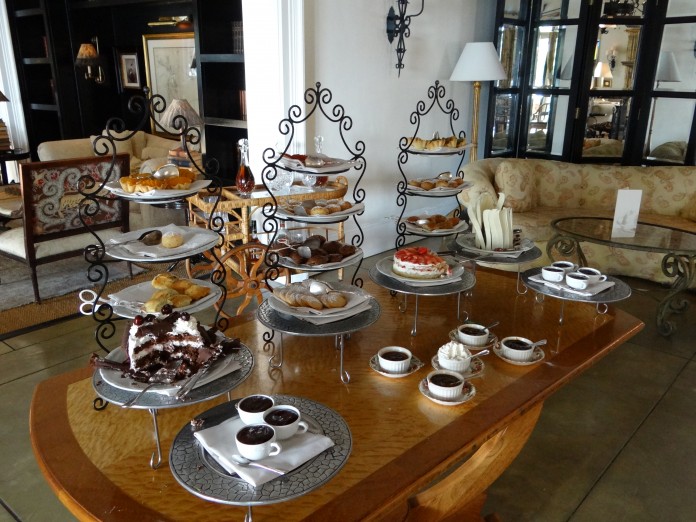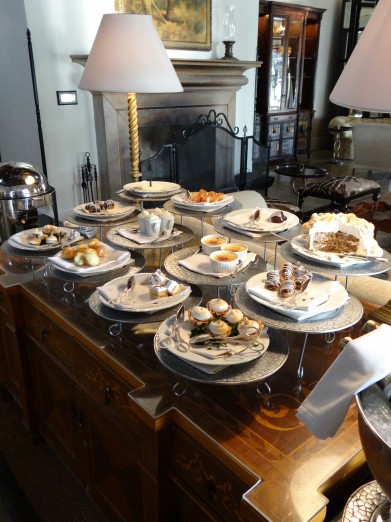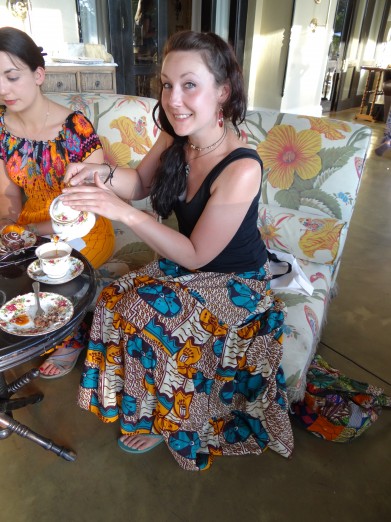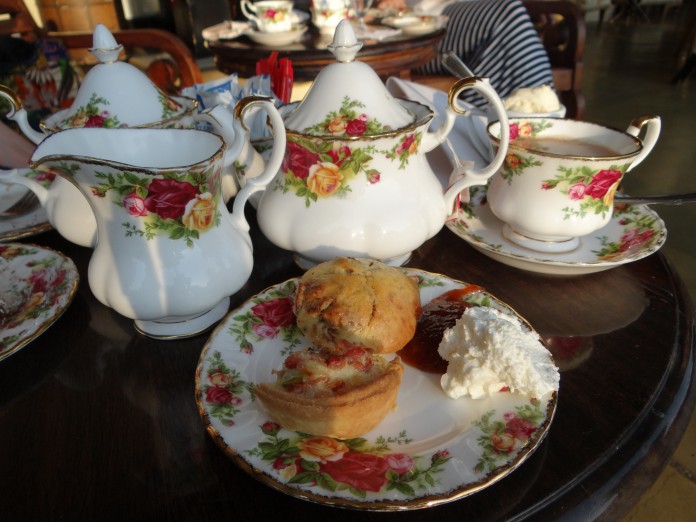 Once you have satisfied your appetite, Â explore the grounds, before making your way down to the deck by the river for sundowners. The drinks list includes appropriately named cocktails like an 'Out of Africa', 'Dr.Livingstone I Presume' and 'Stanley's Revenge'. The westerly facing deck is the perfect place to watch the changing colours of the setting sun and the spray from Victoria Falls rising to your left.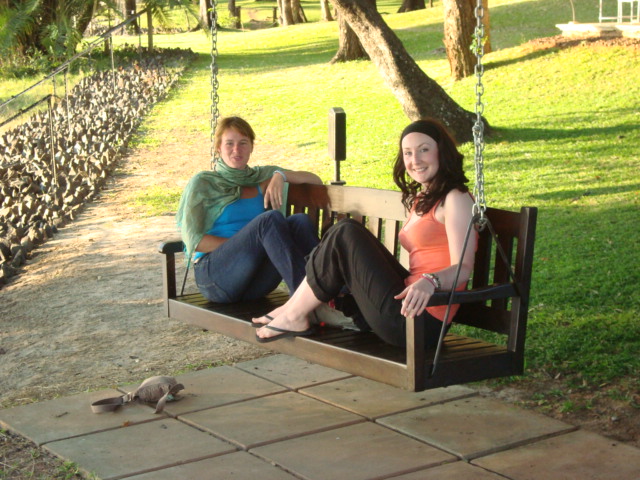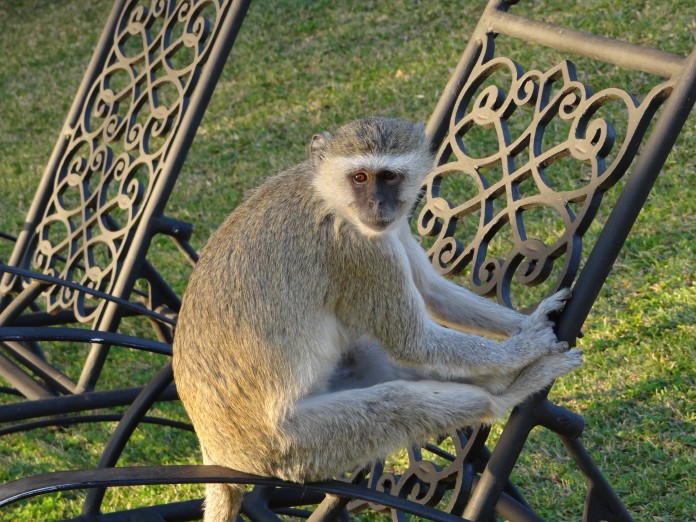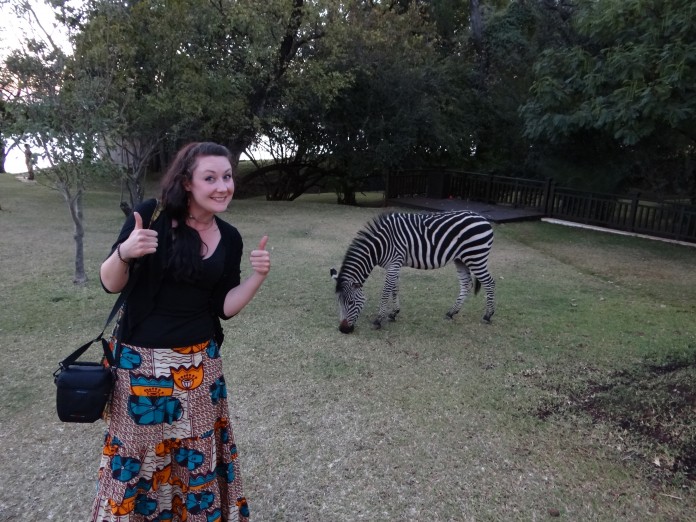 Whilst you sip your drinks, a flautist plays a hypnotic melody, and if you're lucky you might see an elephant or hippo in the river, or at least hear them. Bliss.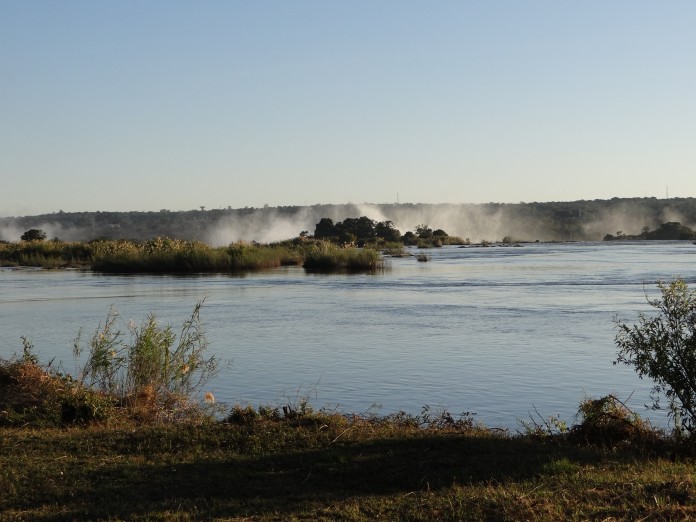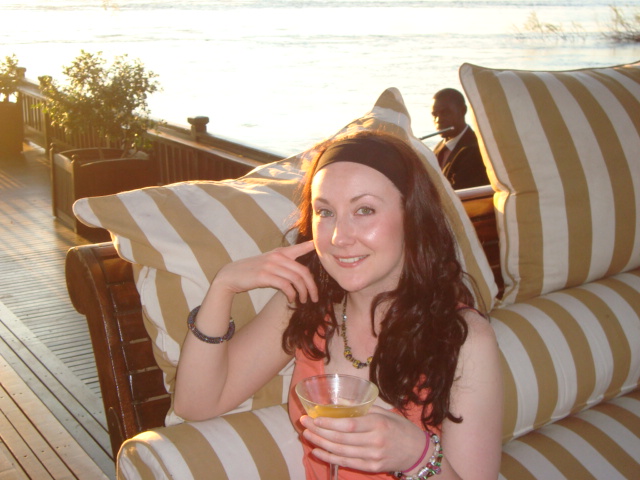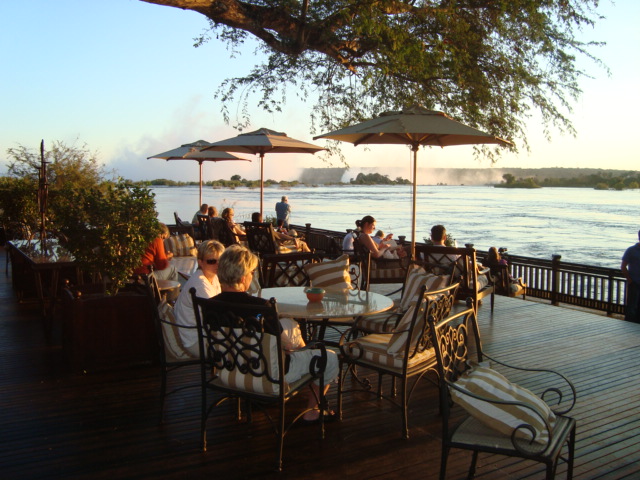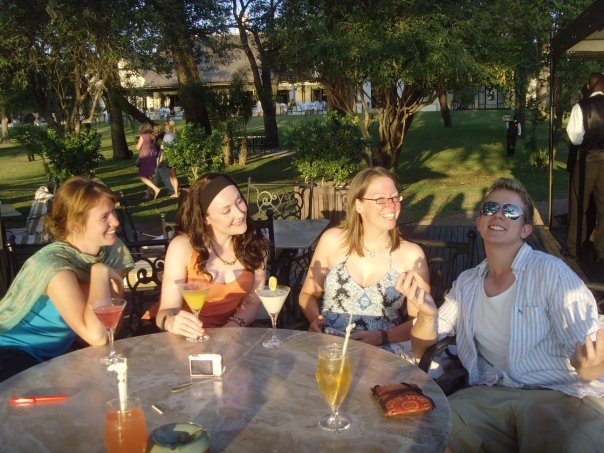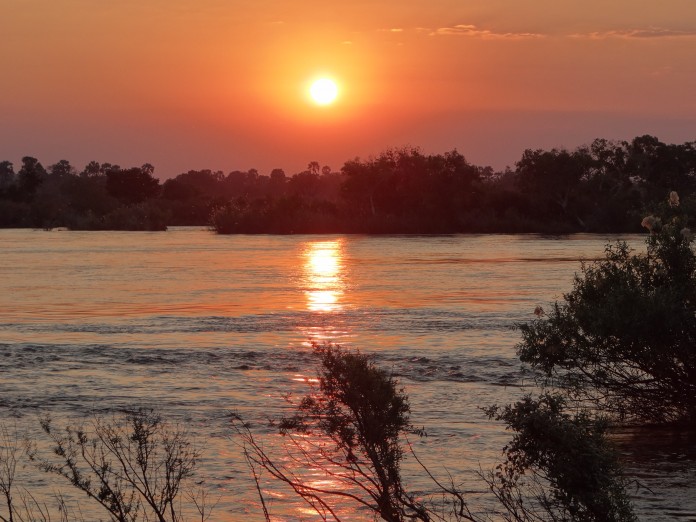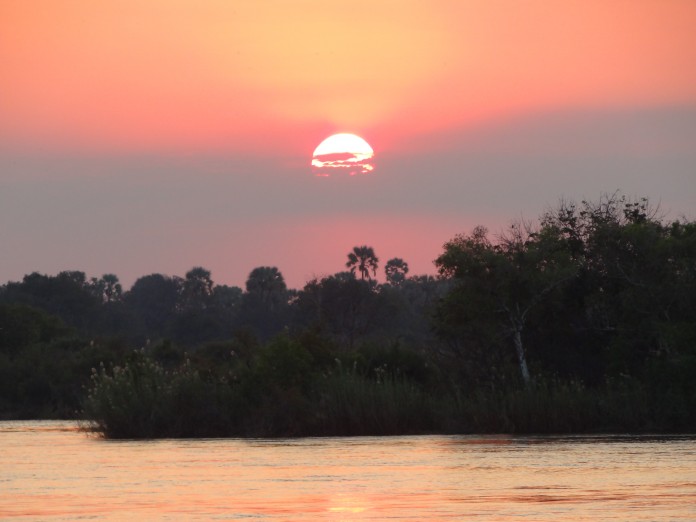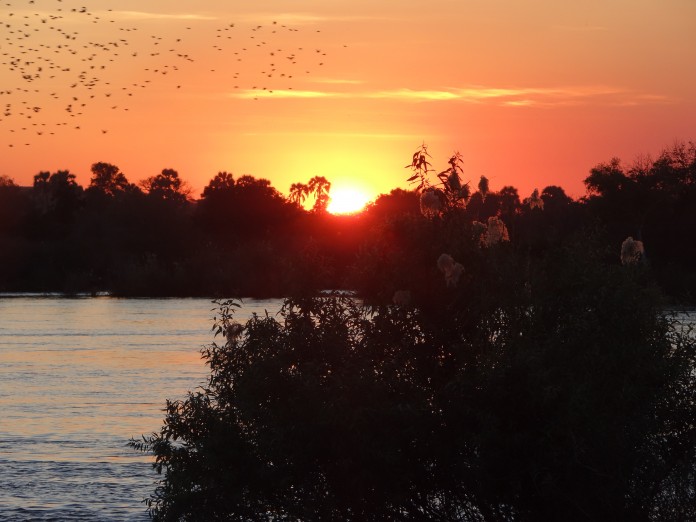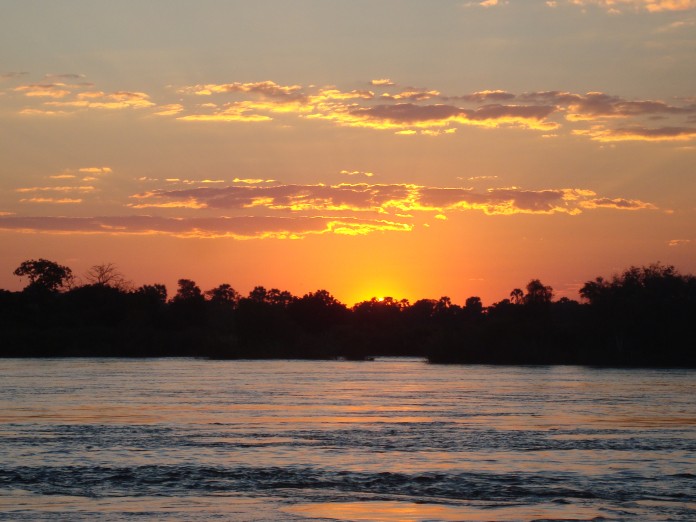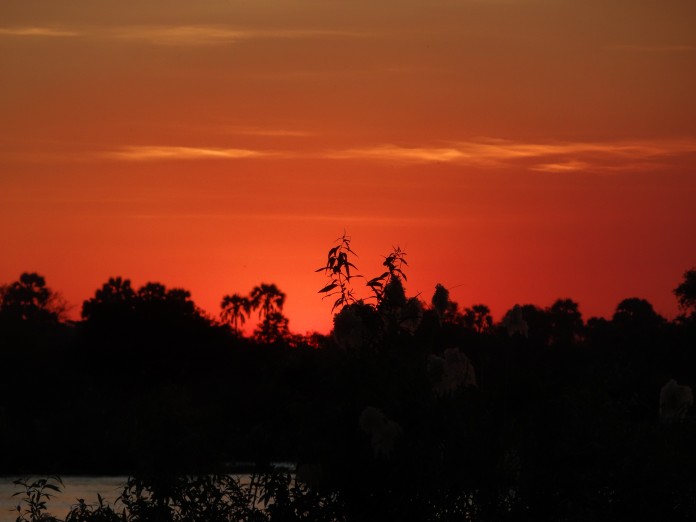 As the sun disappears behind the horizon and the temperature drops, head inside and curl up by the fire with a little nightcap, as the sounds of the Grand Piano drift through the bar.
Essential Info
High tea at The Royal Livingstone is approximately $25, which includes your tea/coffee and your food. Cocktails and other drinks are extra. The view, priceless.
Dress code is very relaxed for high tea. You'll see guests in shorts and t-shirts, but my advice is to put on your finest and enjoy the opportunity to dress up like a real lady or gent.
High tea is served between 3pm and 5pm every day.
Take something warm to put on, the temperature really drops when the sun sets.
Do you fancy High Tea at the Royal Livingstone?