Last updated on March 13th, 2022 at 02:52 pm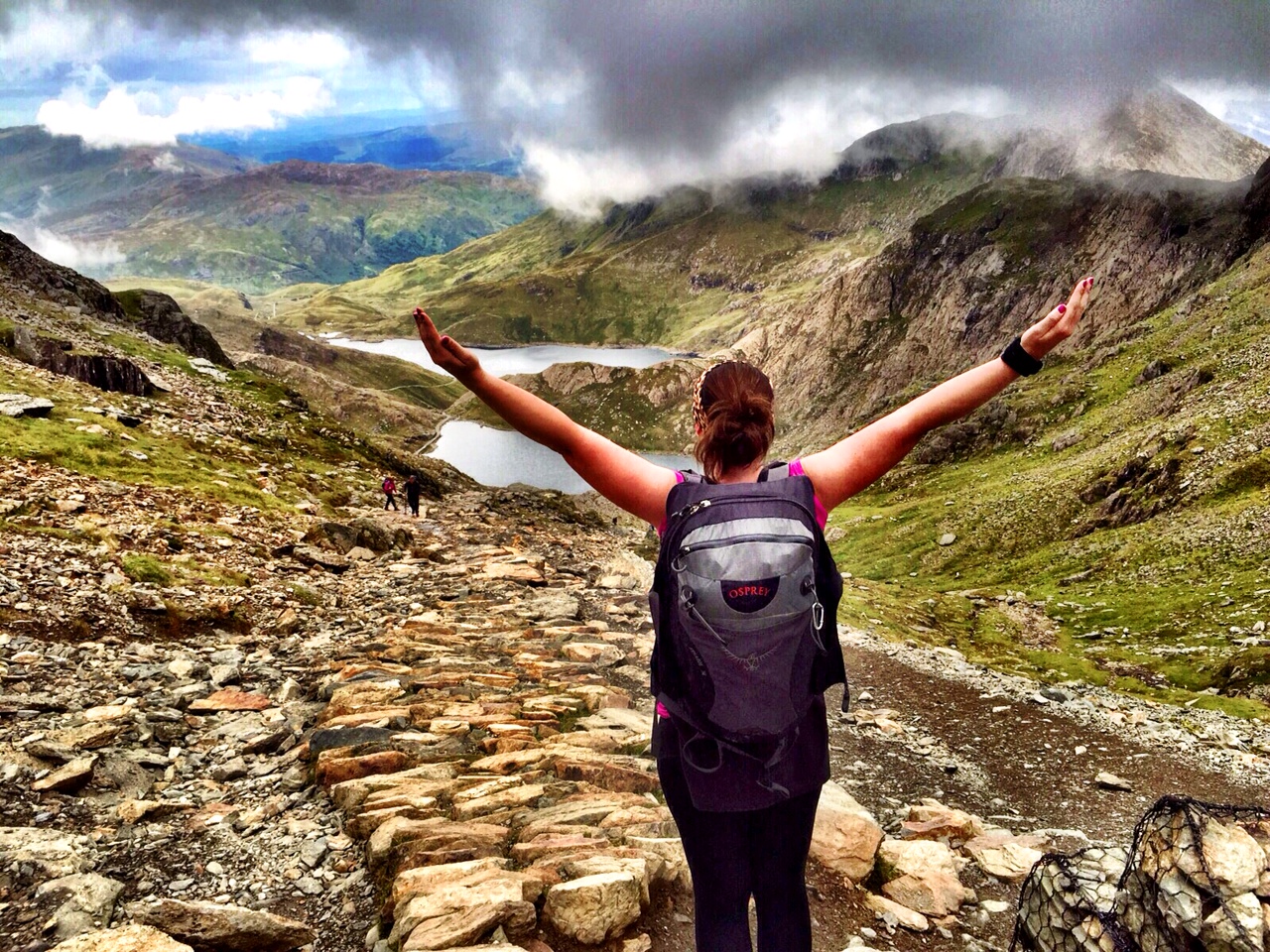 I always used to think I had to travel far away to have an 'adventure', but actually, adventure is right on my doorstep in Snowdonia National Park in North Wales.
There are so many fun things to do in Snowdonia and a few weeks ago, I had the chance to go back (for the 4th time this year actually) with the team at Visit Wales as part of the #AdventureWales campaign and we got to take part in some of the best activities North Wales has to offer!
Snowdonia is a bit like the Lake District National Park in England, but less touristy. It's no secret that I'm pretty smitten with this part of the UK. It's rugged yet beautiful, laid back but fun, charming and adventurous. Basically, if North Wales were a man, he'd definitely be my type!
So here are a few suggestions for awesome things to do in Snowdonia.
Please Note: Some of the links in this post are affiliate links, which will earn me a small commission at no extra cost to you. Affiliate sales help with the running costs of this site, so thank you for your support!
---
Fun Things To Do in Snowdonia National Park
Zip Lining at Zip World
Ever fancied flying? Well, now you can! Zip World have 3 sites in Snowdonia National Park – Zip World Llechwedd, Zip World Penrhyn Quarry and Zip World Fforest.
Zip World Llechwedd, where I went, is in the historic mining town of Blaenau Ffestiniog. They have Titan 2, the largest zip zone in Europe and Europe's first 4 person zip line which reaches speeds of up to 70mph. This was really fun and the first time I'd done a zip line this long! 
On the same site is the Zip World Caverns, an underground zip line and high ropes course set in a huge cave with cool lighting, where you travel through caves, over rope bridges, along cliff faces and the best bit, the zip lines. 
What I loved about this experience was how present it made me feel. As I traversed the course, all I thought about was what I was doing. It was like adventure meditation. Definitely one of the best activities I've ever done, exhilarating but strangely calming.
Zip World Penrhyn Quarry is home to Velocity 2 (seen above), the fastest zip wire in the world and the longest in Europe, where you can reach speeds of up to 100mph! You can also go go-karting, do a smaller zip line (ideal for kids) and take a quarry tour. It was also recently featured on the TV show 'The Apprentice'.
Then there's Zip World Fforest where they have more zip lines, a Fforest Coaster (the UK's only alpine coaster) and Skyride 2, Europe's highest giant swing.
Visiting Zip Word is one of the best things to do in Snowdonia so put it on your bucket list! 
Essential Info:
You can find information and prices on the Zip World website.
Just be aware that there are age and height restrictions in place for many of the activities.
I would advise you to book in advance as these are very popular activities.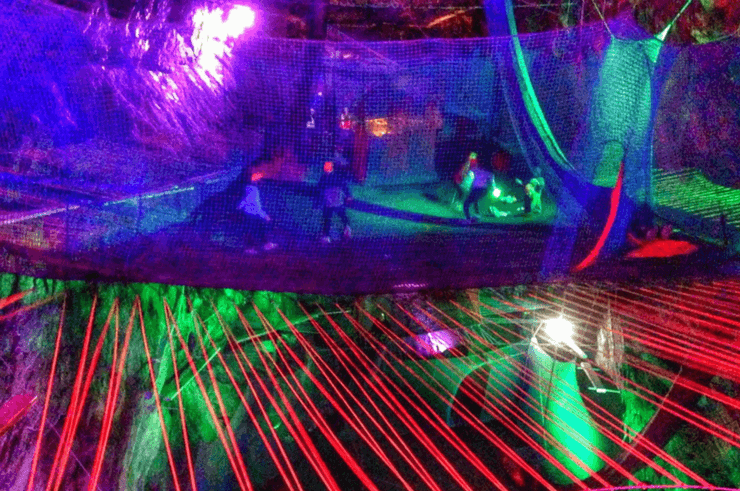 Trampolining at Bounce Below
Bounce Below is an underground trampoline network, suspended up in the air. It's in the same place as Zip World Caverns, and in some parts, the zip liners are going around you and it's all lit up with funky colours.
I went with friends and it was one of the funniest things ever. Not sure why the bouncing had this effect on us but we were all in hysterics, I was laughing so much I thought I might wet myself (I didn't).
Essential Info:
You can find information and prices on the Bounce Below page of the Zip World website.
The minimum age for Bounce Below is 7.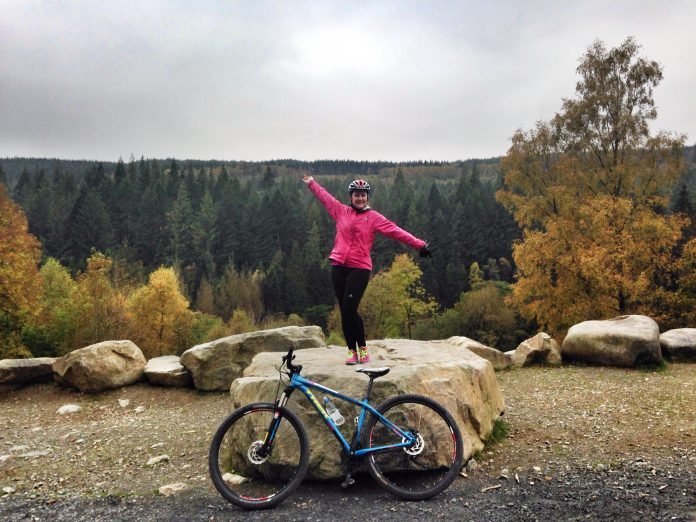 Mountain Biking in Coed Y Brenin
If you're into biking, then you will enjoy Beics Brenin in Coed Y Brenin.
Coed Y Brenin is a forest park within Snowdonia National Park which has miles and miles of track to suit anyone from the most experienced mountain bikers to the least experienced. The trails have cool names too, like 'MinorTaur', 'Dragon's Back' and the 'Beast'.
If you haven't got your own gear (bikes, helmets), you can hire it from Beics Brenin, and once you're kitted up, you'll be good to go!
I'd never actually been proper mountain biking before, sure I can ride a bike pretty well, but cycling on a flat road and mountain biking are two very different things. But I wasn't going to let that put me off! We started off with the relatively easy MinorTaur, which I really enjoyed, especially where it snaked downhill.
On our second run, we decided to attempt the Cyflym Coch track. Some of it was fine, but then other bits were quite rocky and slippy and I was a bit scared, so I did have to walk occasionally and felt very envious when the mountain biking pros would whizz past me at crazy speeds. I actually think going faster is probably the key, but I didn't quite get the confidence up.
There's a section called Dream Time which takes you through a beautiful part of the forest. In case you were wondering, I didn't try the 'Beast'.
Essential Info:
You can find prices on the Beics Brenin website.
There's a bike shop that sells everything bike related and the guys are all bike experts.
There's a Visitor Centre where you'll find a cafe, shop, toilets and showers.
Take a little backpack (for all your essentials) and a bottle of water – all that cycling is thirsty work.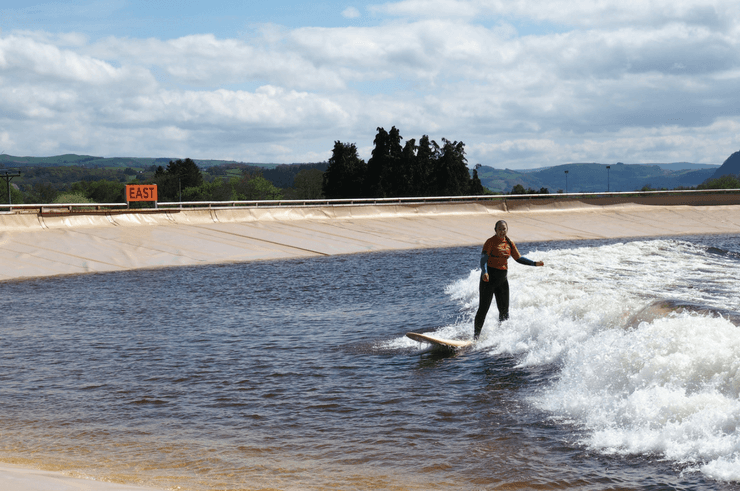 Surfing at Adventure Parc Snowdonia
Formerly known as Surf Snowdonia, Adventure Parc Snowdonia started as a man-made, inland surfing lagoon. You can take lessons or go free surfing and they have waves for beginners, intermediates and advanced level surfers.
Since they opened, they expanded massively and now have indoor and outdoor climbing activities, zip lines, soft play, SUP, accommodation and even a spa, so you can really make a weekend of it. 
Essential Info: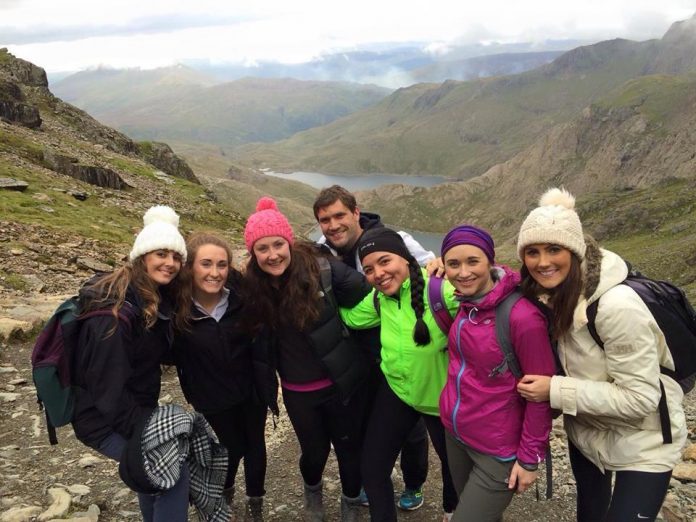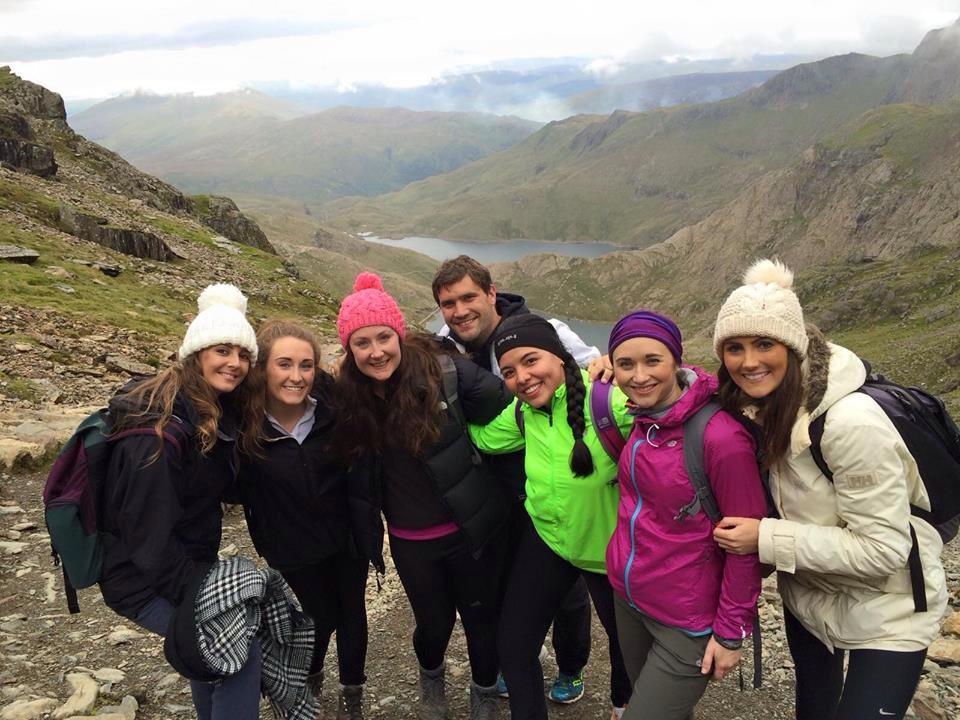 Climbing Mount Snowdon
Mount Snowdon is the tallest mountain in Wales at 1,085 m and climbing it is a great way to spend a day. There are several routes that you can take up the mountain, with some being relatively easy and others more challenging. 
When I climbed it with my friends, we took the Pyg Track up and the Miners Track down and I'm really glad we did it that way. Both routes join together near the top, but the Miners track was quite steep, so I'm glad we did that on the way down. 
There are great views from the top of Snowdon and there's also a Visitor Centre, Shop & Cafe (although it's currently closed until 2023).
Essential Info:
Climbing Mount Snowdon is completely free.
You can find information on Snowdonia parking here.
The climb took us about 6.5 hours up and down, including a stop for lunch.
A moderate level of fitness is required to climb.
Take the Snowdon Mountain Railway
If you can't or don't fancy the walk to the top, you can take the Snowdon Mountain Railway instead. This is a lovely way to travel!
They have both a diesel and a steam train that you can take. The diesel train leaves Llanberis Station every 30 minutes from 9 am on the 1st April until the end of October – subject to passenger demand and weather permitting.
The steam train runs from the 3rd June until the 11th September, 3 times per day from 10:30 am – weather permitting.
Essential Info:
You can find up to date prices and timetables on the Snowdon Mountain Railway website.
The summit station is closed until 2023 and the train currently stops at Clogwyn Station which is the 3/4 point on the mountain. They stop for 30 minutes only which does not give you time to walk to the summit. You have to return on the same train as they cannot guarantee space on later trains.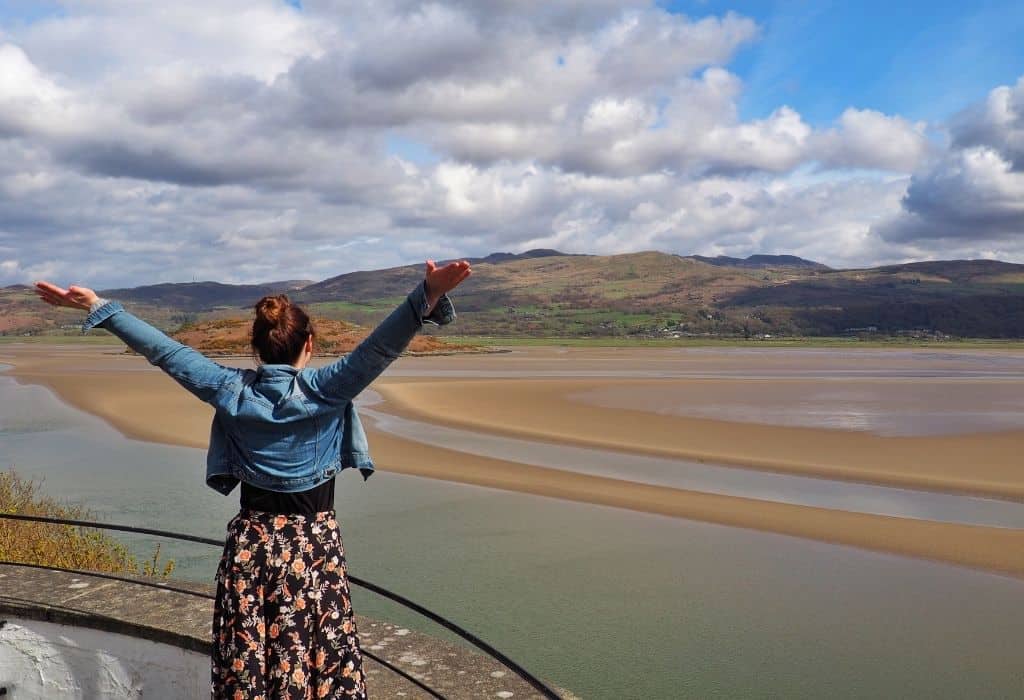 Walk the Wales Coast Path
In 2012, Wales opened their very own coastal path. Part of the path asses through Snowdonia National Park, from up near Porthmadog down to Machynlleth. This section of the path takes around 5 days to walk.
On this route, you'll also pass Harlech Castle which was built by Edward I in the 13th Century and it's a UNESCO World Heritage Site. There is also a beautiful beach at Harlech if you fancy a bit of swimming!
Essential Info:
The Wales Coast Path comprises 870 miles of Welsh coastline.
If you walked around 20 miles per day, you could complete the full path in 6 – 7 weeks.
Whilst it's primarily for walkers, there are sections suitable for cyclists, families, pushchairs, people with restricted mobility and horse riders, too.
You can find information on walking the Wales Coast Path here.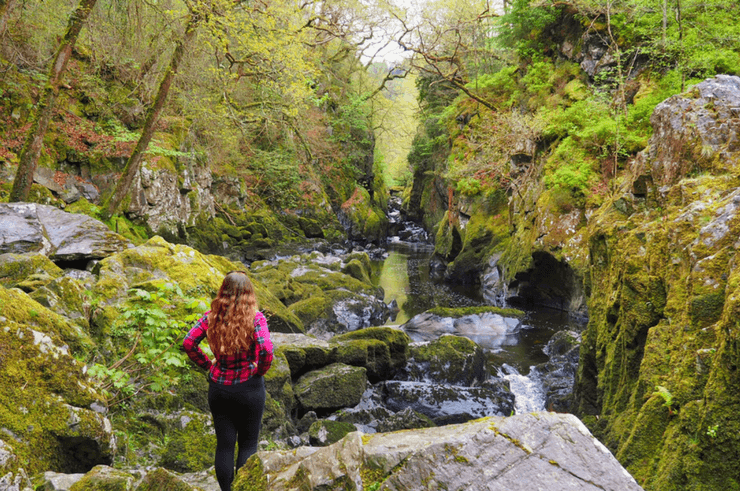 Go Wild Swimming
I love a bit of wild swimming as it's so good for your mental health and Snowdonia is a great place to do it.
Great spots include the Watkins Path Waterfall and Llyn Du'r Arddu on the Llanberis Path on Snowdon, Llyn Cau on Cadair Idris, MelCwm Pennant in Golan, the Blue Pool in Friog, Llyn Gwynant and Llyn Dinas (both lakes close to Snowdon).
One of my favourite places to go is the Fairy Glen (Ffos Anoddun) in Betws-y-Coed which you can see above! I've been there a couple of times now and it's a lovely spot.
Essential Info
Always check the weather and water conditions before you go wild swimming.
Know how you will get out before you get in.
I'd always advise going in pairs where possible. 
In very cold weather, I'd advise wearing a wetsuit unless you are used to swimming in very cold water.
Go Rafting at the National White Water Centre
Snowdonia also houses the National White Water Centre where you can go white water rafting, kayaking and canyoning. The centre is situated just outside of Bala in the east of Snowdonia National Park.
They offer weekend breaks in conjunction with Zip World and other activity providers too.
Essential Info
I hope you have an amazing trip to North Wales and enjoy all the amazing things to do in Snowdonia!
---
Other UK posts you might enjoy…
---
Pin This Post For Later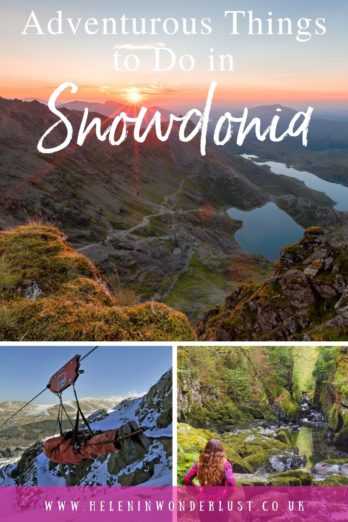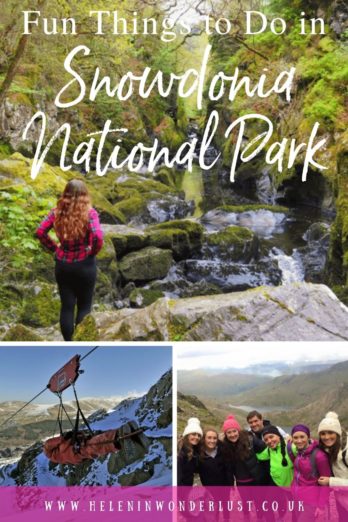 Please Note: Thank you to the team at Visit Wales for hosting me on my trip to Zip World Caverns, Bounce Below & Beics Brenin. Thank you to Laterooms.com. for hosting me on my trip to Zip World Titan & Adventure Parc Snowdonia. As always, all opinions are my own.