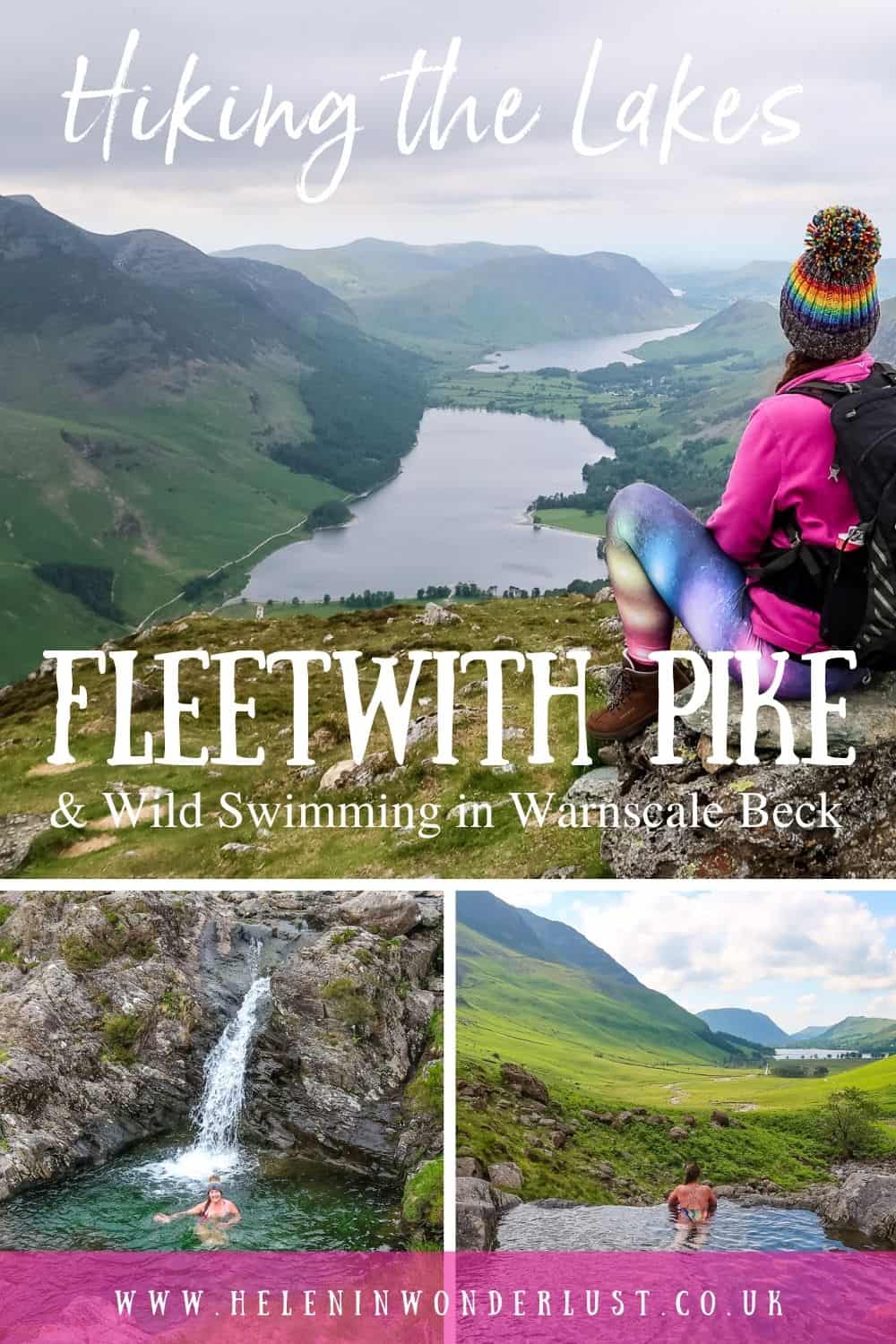 Last updated on May 11th, 2023 at 01:45 pm
Last Updated: May 2023
My best friend Simone and I took a trip to the Lake District to make the hike from Gatesgarth in Buttermere to Fleetwith Pike (2,126 feet), one of the Wainwrights, that overlooks Buttermere. We also went wild swimming in the famous Buttermere infinity pool.
The Wainwrights are a group of fells (mountains and hills) in the Lake District. There are 214 to be exact and they are all featured in Alfred Wainwright's best-selling guidebook – A Pictorial Guide to the Lakeland Fells. Climbing them is known as Wainwright 'bagging'. 
If you want to set yourself a challenge, why not try climbing all of them?
Please Note: Some of the links in this post are affiliate links, which will earn me a small commission at no extra cost to you. Affiliate sales help with the running costs of this site, so thank you for your support!
---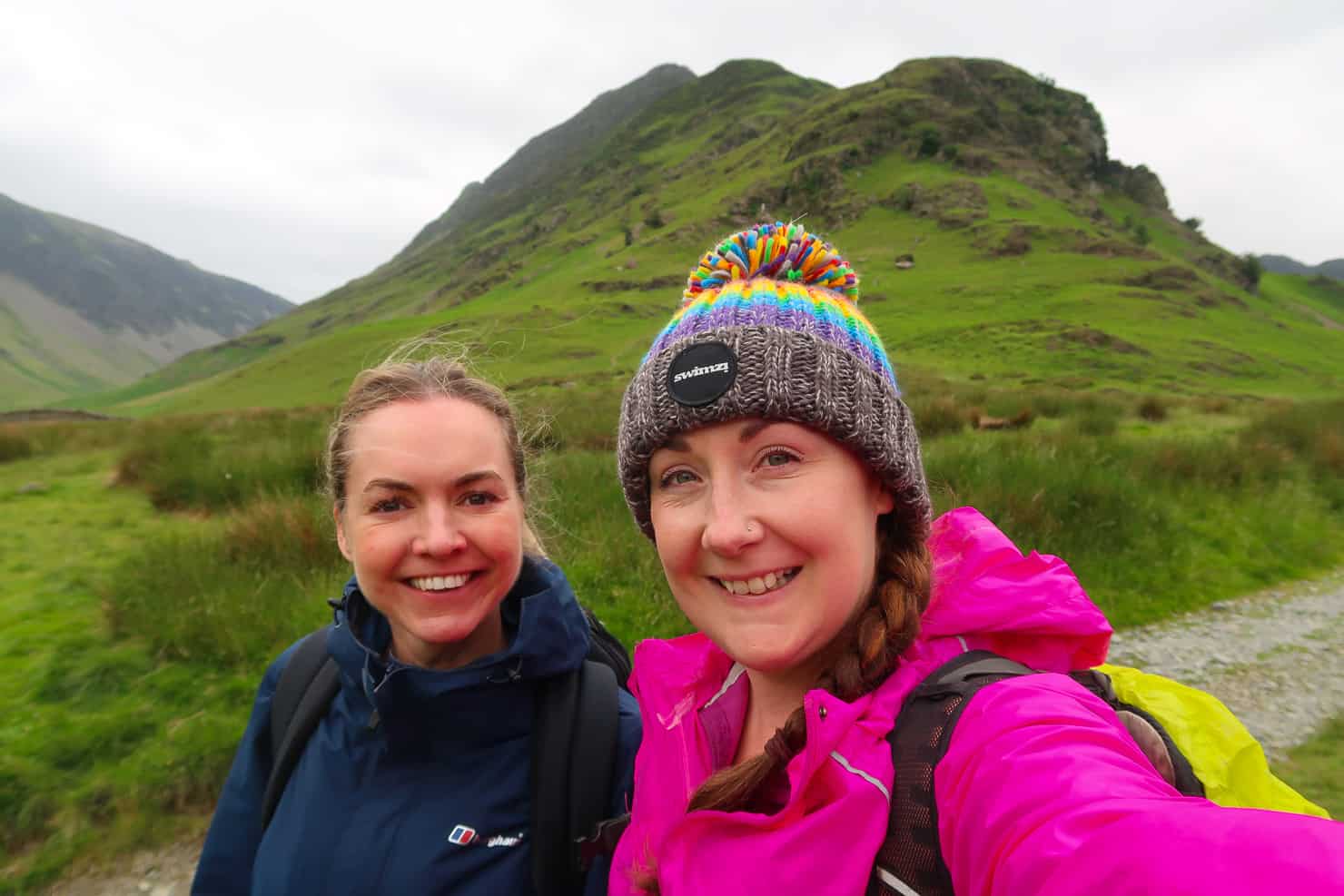 Hiking Fleetwith Pike & Wild Swimming in the Buttermere Infinity Pool
The walk up Fleetwith Pike took us around 6 hours in total, however, we took our time getting up, spent quite a lot of time at the summit, and went swimming in the Buttermere infinity pool on the way down, so if you were fast you could do it in 3 hours or so!
The best car park for Fleetwith Pike is the car park at Gatesgarth Farm (CA13 9XA), which costs £4 and is cash only.
We began the walk up Fleetwith Pike by walking towards the Honister Pass, away from Buttermere. Fleetwith Pike is the first mountain you'll see to the right, next to the road. You'll see a view similar to the below picture – that's the hill you want!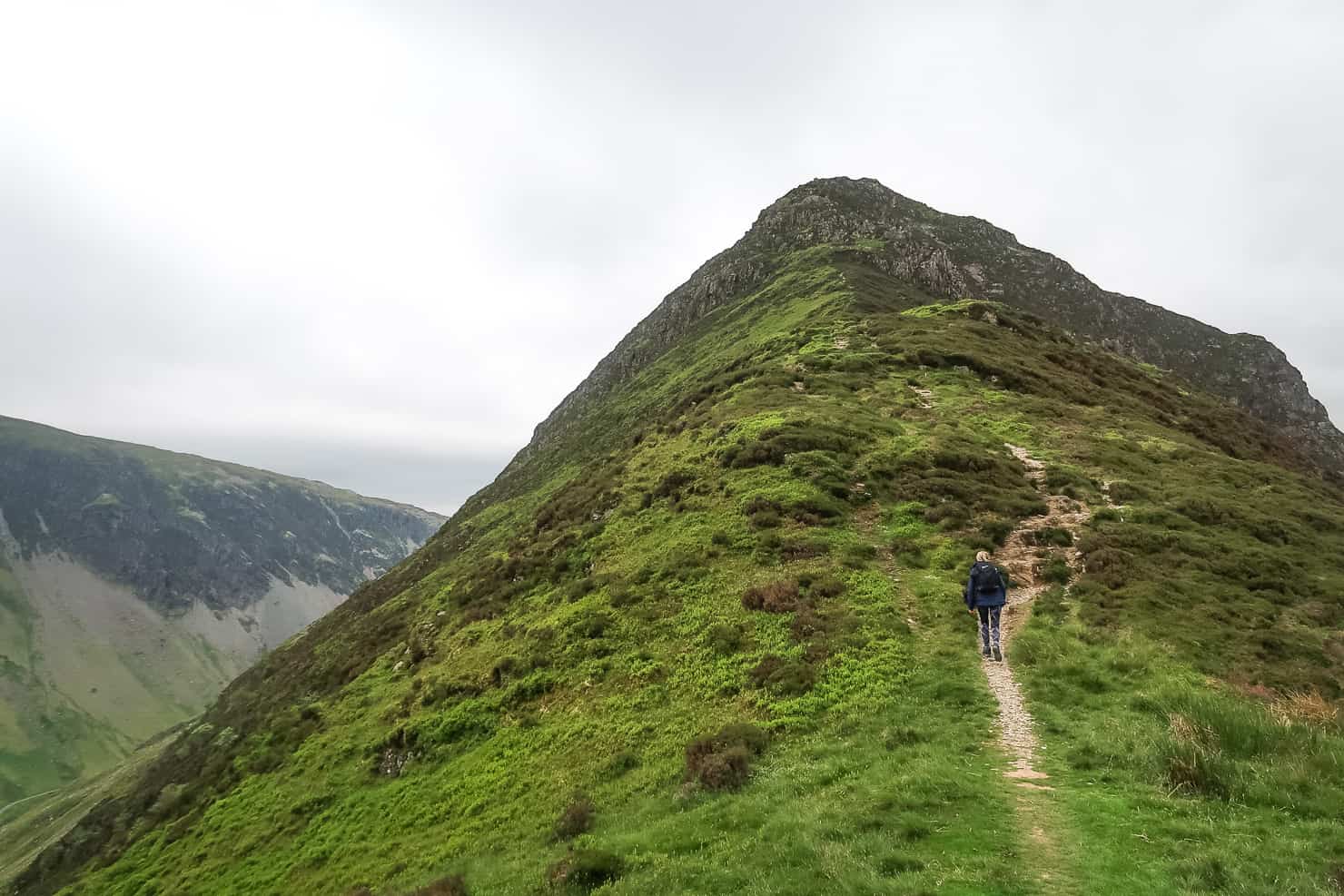 Walking past the first small path on your right, you will come to a second, more obvious path. This path goes around the mountain, towards Haystacks (we came down this way) but after a minute or so we took a steep path (off to the left) that leads up towards the Fleetwith Pike summit, past Fanny Mercer's Cross.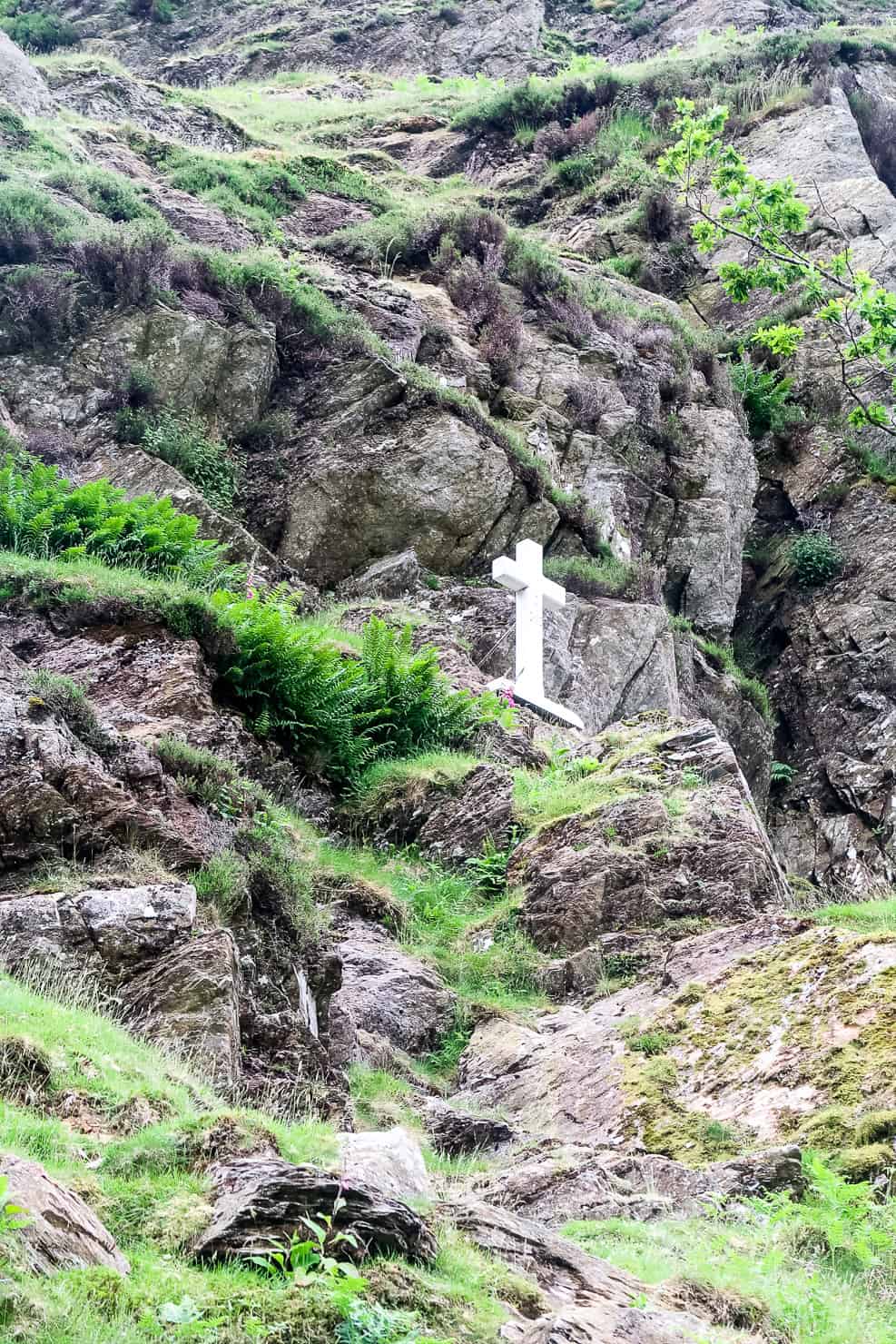 It's a bit of a steep climb up to the top of Fleetwith Pike, with some scrambling involved but a really nice hike with incredible views over Buttermere, Crummock Water (in the distance), and Honister Pass right from the get-go.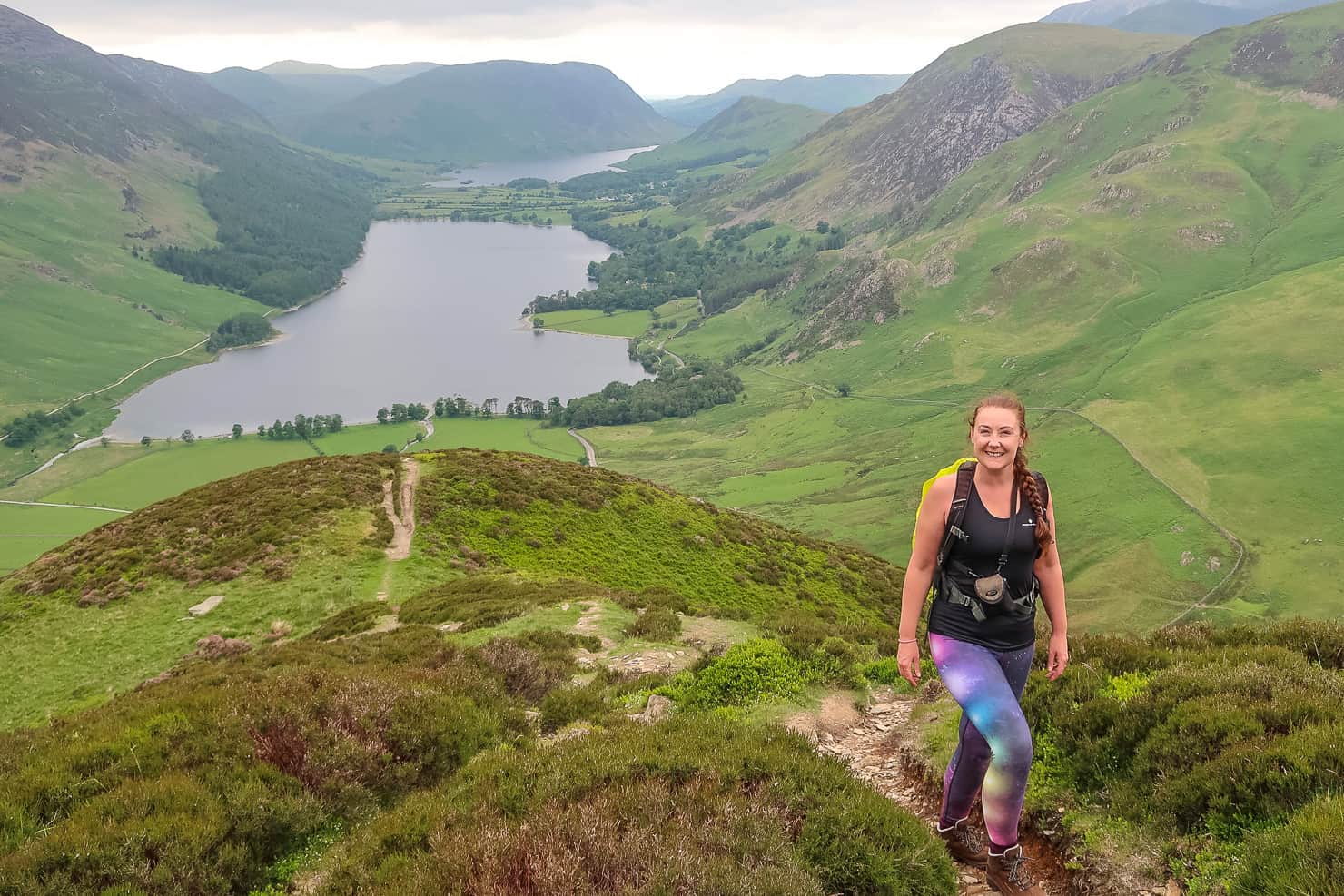 Once we got to the top of Fleetwith Pike, the views were even better and we stayed there for about an hour, taking photos, eating our lunch, and admiring the scenery.
There was just one other person up there and he left after a few minutes so we pretty much had the mountain to ourselves. In fact, we only saw 7 other people the entire time.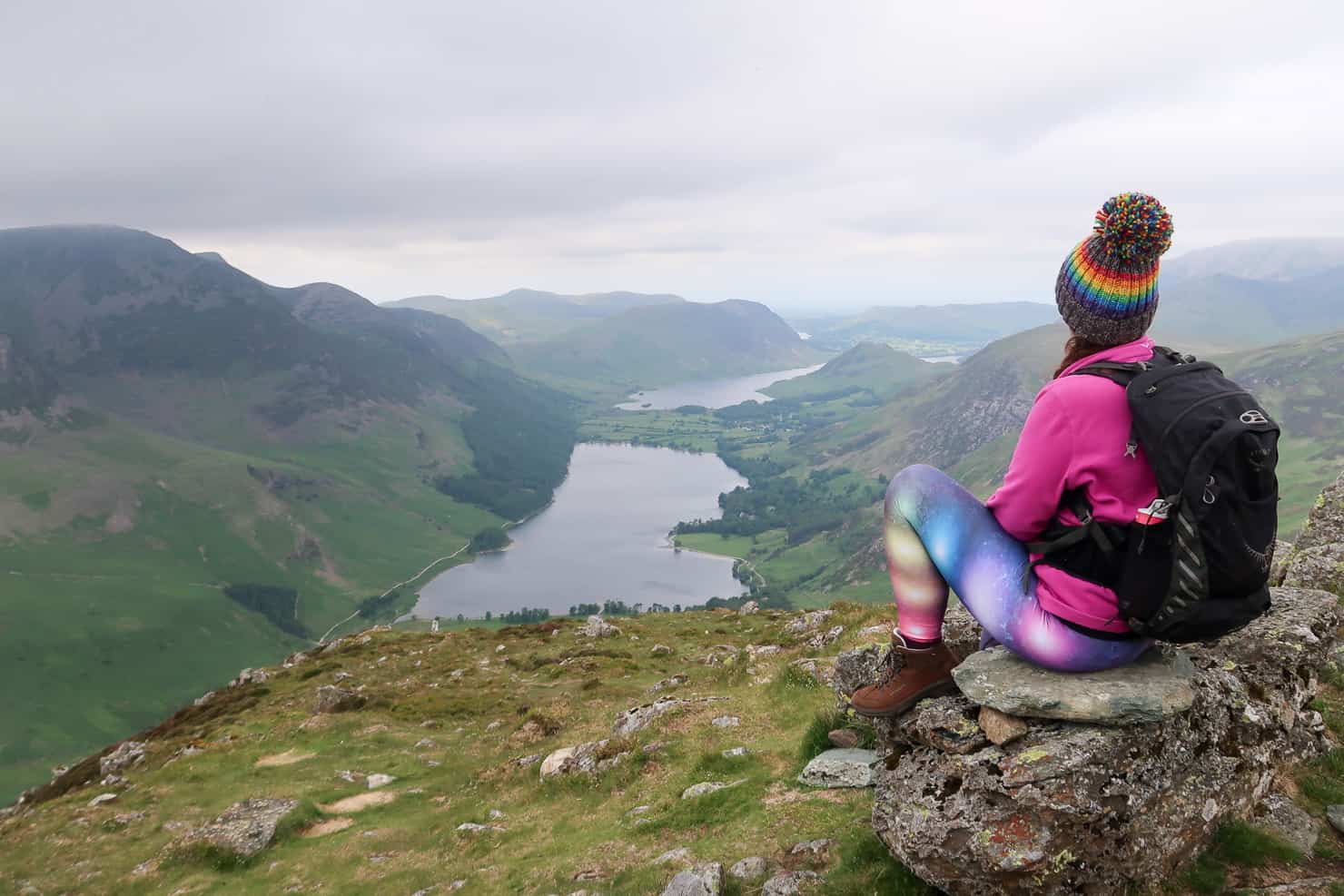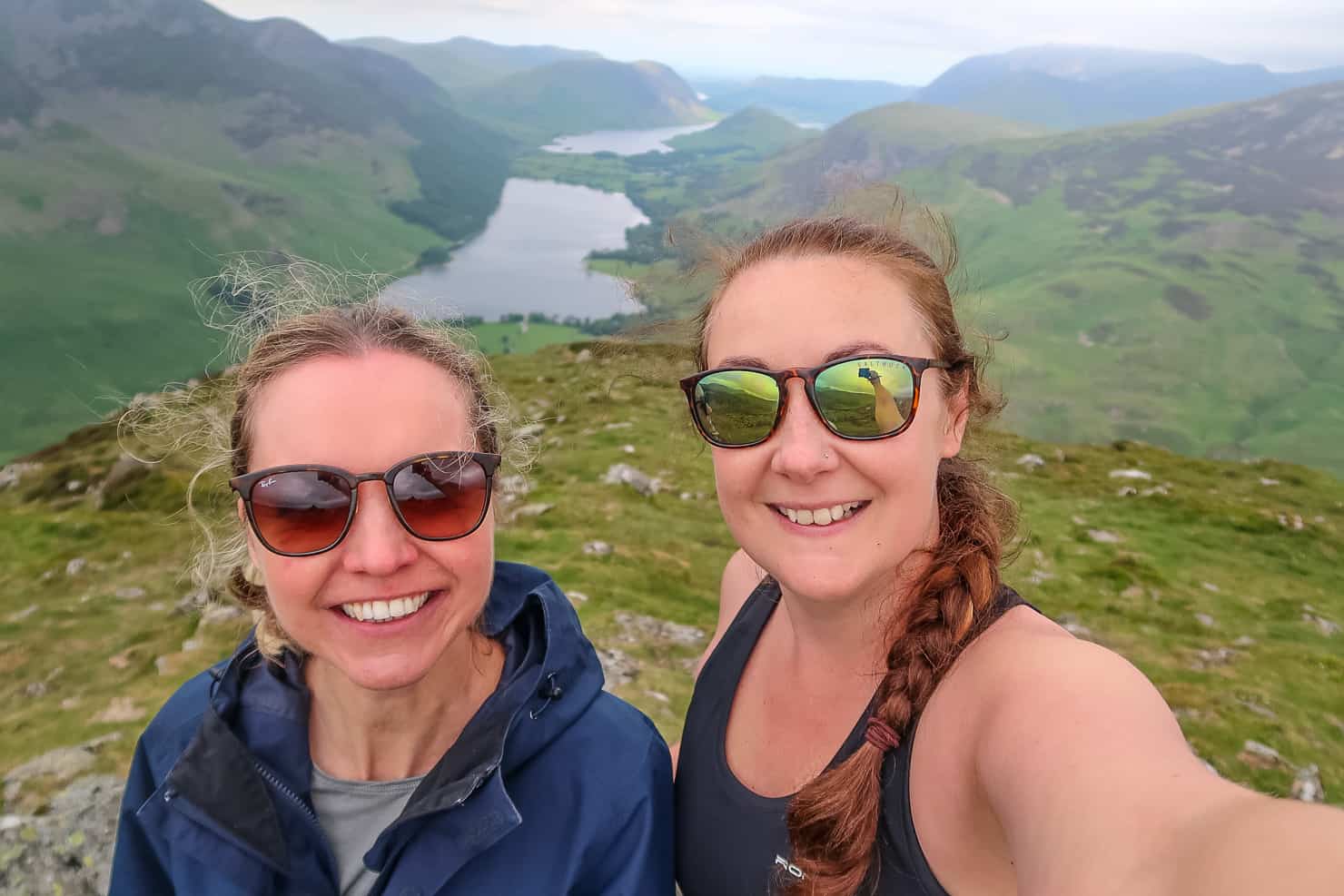 The way we'd come up was a bit too steep to go down easily, so we headed down to the left (if facing Buttermere) towards Warnscale Beck.
It was a relatively relaxed walk down until we reached the incredible Buttermere infinity pool and the natural pools and waterfalls along this stretch, which were perfect for a little swim! Thankfully we'd brought our swimming costumes.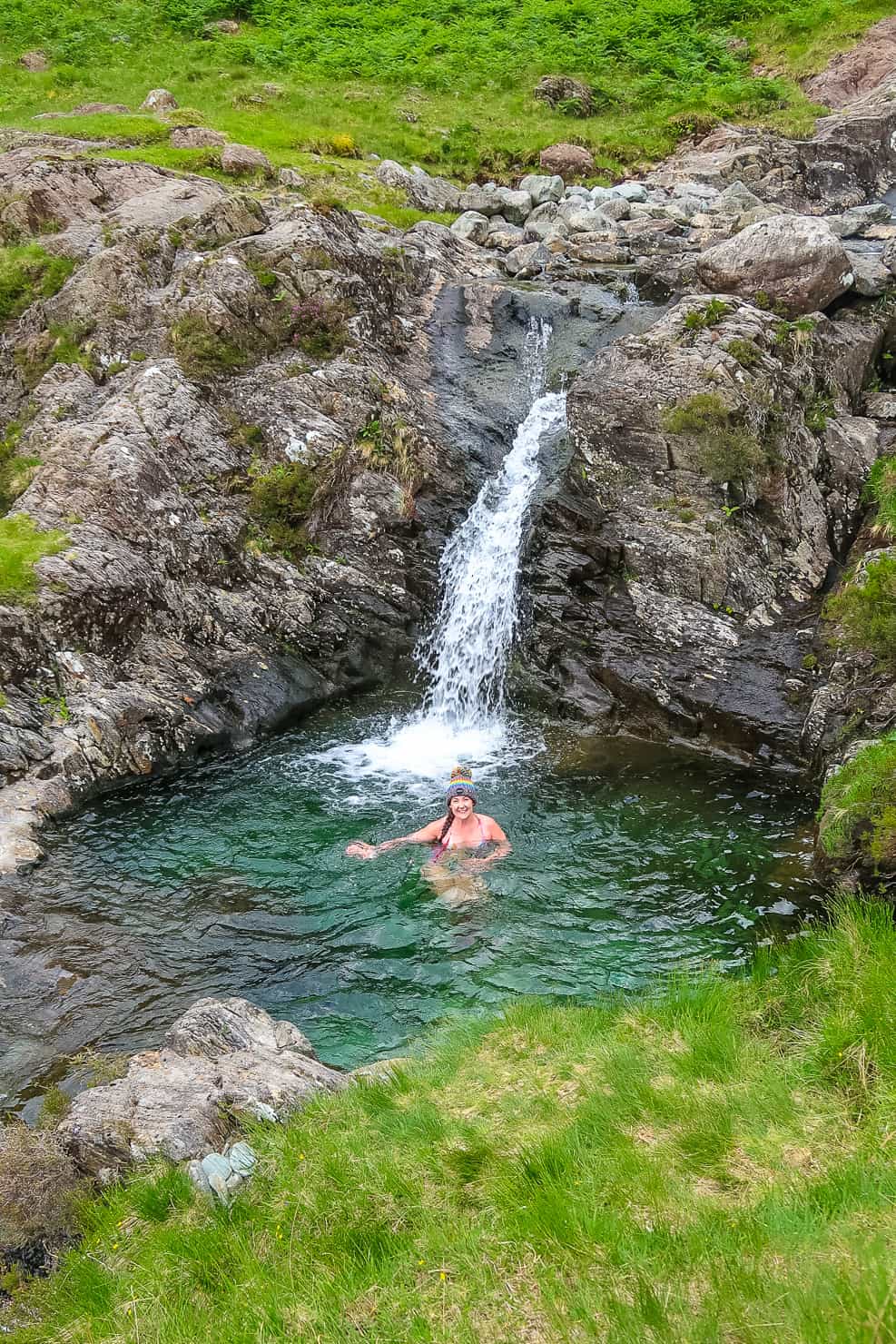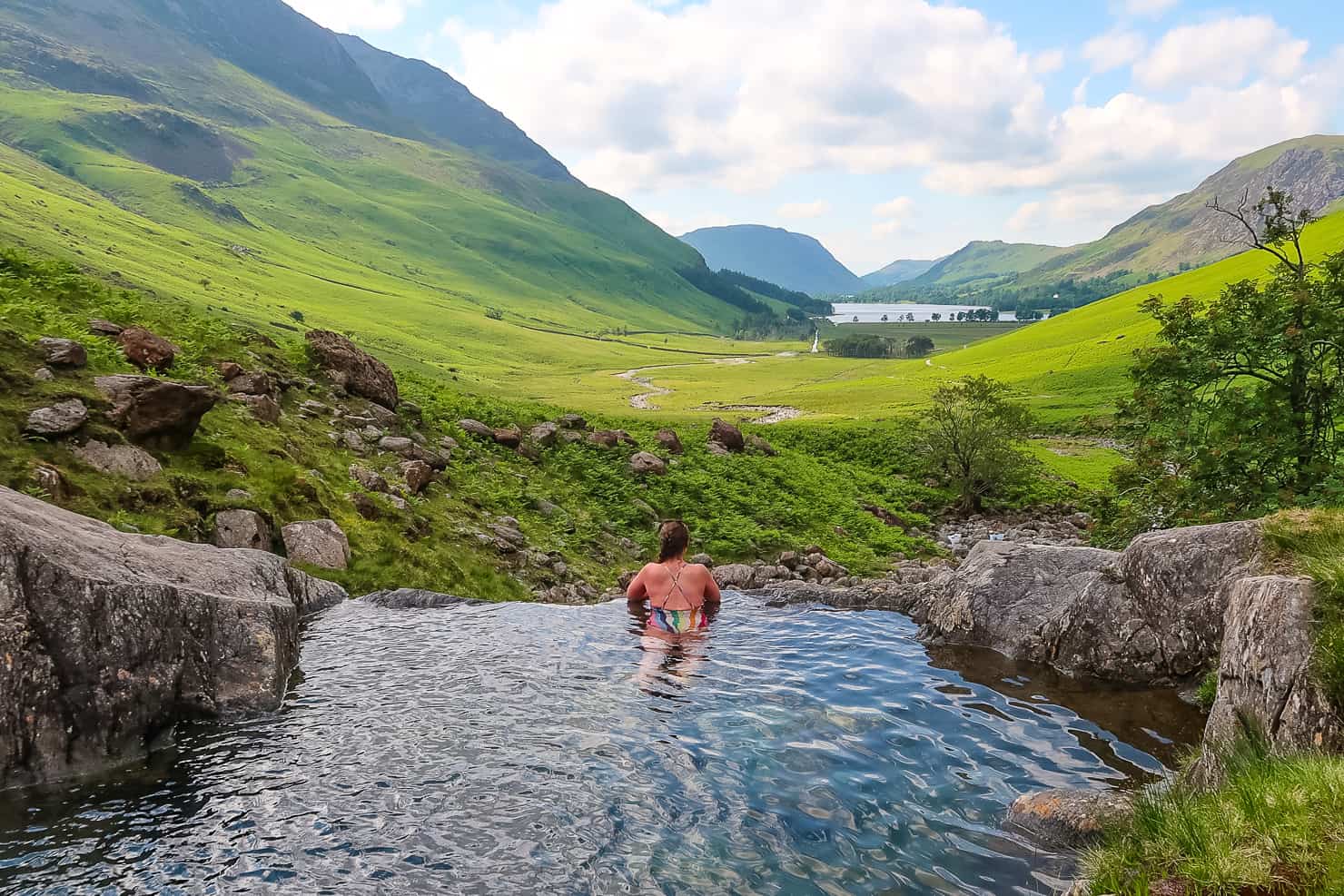 The pools were freezing (it was September when we went) but they are absolutely beautiful and the views across the valley were worth it! And the video I took of Simone (who hates the cold) getting into the water was priceless and will keep me laughing for years to come.
Clothes and boots back on, we carried on down, eventually joining up with the path back to the car park.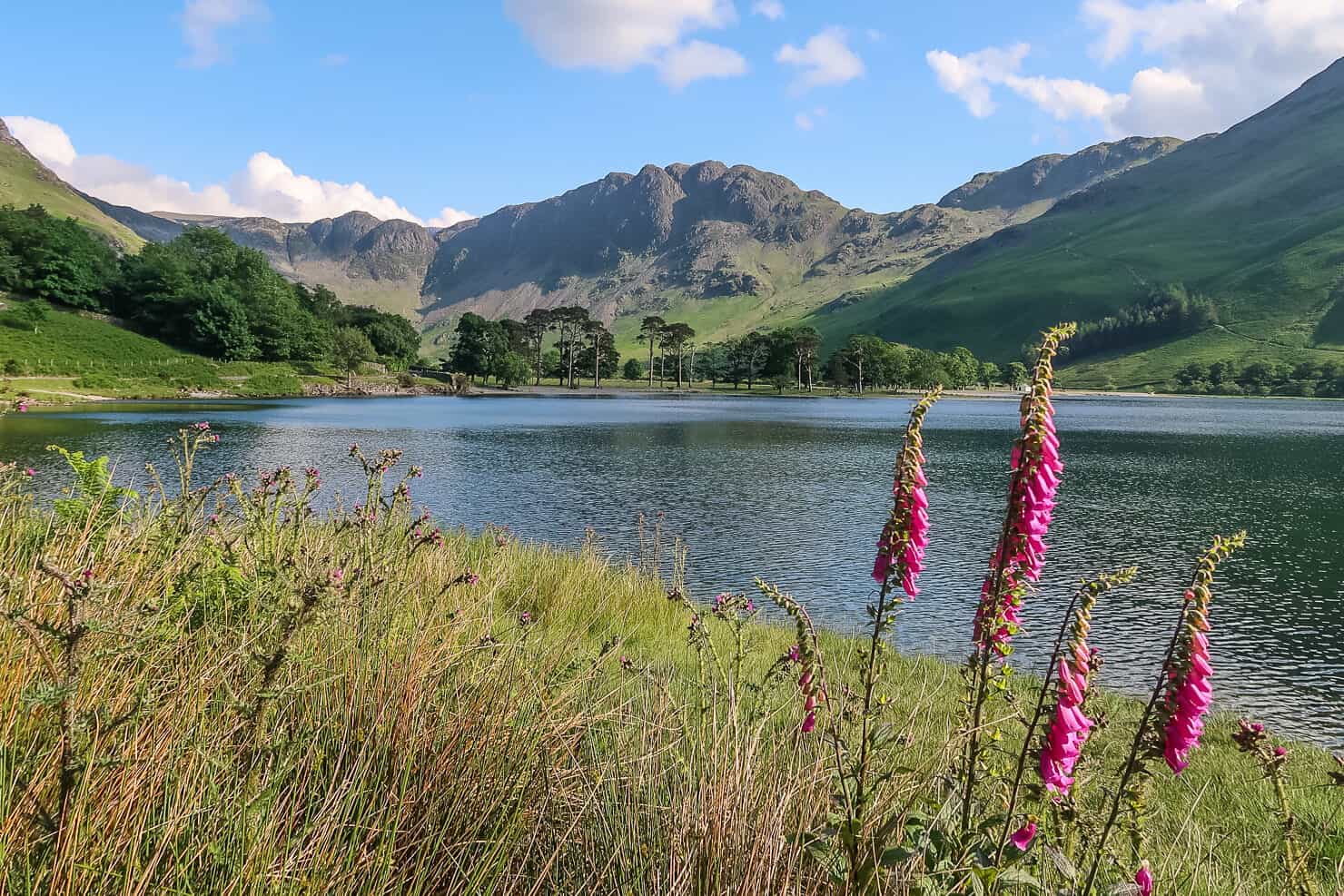 If you have any extra time, you could take a hike around Buttermere (if your legs aren't too wobbly), swim in Buttermere lake, go paddleboarding, or stop for some food at one of the great pubs in the village. I can highly recommend The Bridge Inn!
Or perhaps stay over and explore all the wonderful places in the Lake District some more!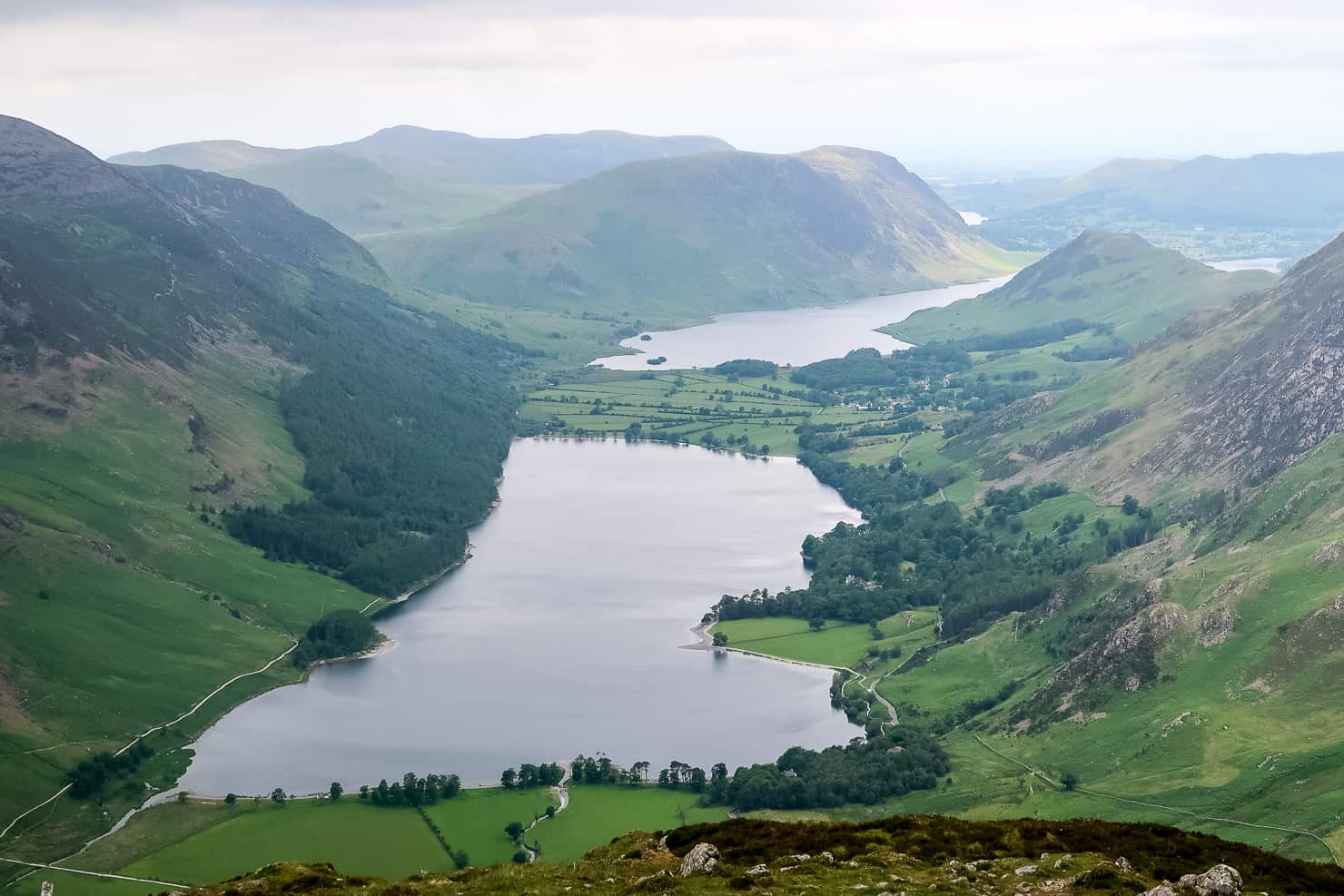 Tips for Hiking Fleetwith Pike & Swimming in the Buttermere Infinity Pool
Park at Gatesgarth Farm (CA13 9XA), which costs £4 and is cash only.
Arrive early to get a good parking spot.
Go during the week if you can, as there will be fewer people up there. It's always busiest during weekends (especially bank holiday weekends) and the school holidays.
Wear walking boots as it's a rocky climb up.
Wear comfortable, layer-able clothes – you may want a fleece/down jacket as it can be cool up top if the sun isn't out. And don't forget a rain jacket.
But also bring/wear sunscreen – this is the UK, after all.
Bring enough water and some food/snacks for the trip.
Maybe even bring a flask of something hot to drink whilst you're at the top/after swimming to warm you up.
Bring your swimsuit, a towel, and some water shoes if you want to go wild swimming in the Buttermere infinity pool.
Bring your camera/phone, as you'll want to capture the amazing views.
Quite a lot of people wild camp up on Fleetwith Pike, either somewhere on the mountain or at the Warnscale Bothy. Wild camping is technically 'illegal' in England, but you can do it if you follow the wild camping guidelines.
Enjoy your walk up Fleetwith Pike (and maybe your swim in the Buttermere infinity pool)! It truly is one of the best hikes in the Lake District.
---
Pin This Post For Later