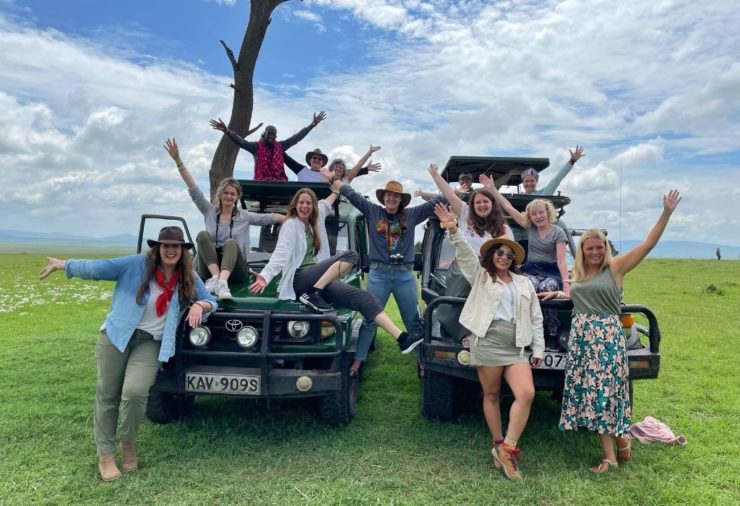 Last updated on January 22nd, 2023 at 10:48 pm
How do I even begin to explain how amazing this trip was? This tour meant so much to me as it was my first trip back to Africa and my first group tour after being stuck at home for the last couple of years (damn you Covid)!
Our group of 12 met up in Nairobi and travelled all the way down to Zanzibar for what I can only describe as one of the most epic adventures I've ever been on.
I've done this particular trip so many times – however, it never gets old and every trip is different. I love meeting new people and sharing the Africa that I love with people, and I can't imagine that changing any time soon.
This tour was also great because I had 3 previous clients on the trip too – who'd all travelled together before on various trips, so it was a bit of a reunion.
It's hard to put it all into words, but here's the Rock My Kenya & Tanzania Adventure (February 2022) photo diary!
---
Highlights from the Rock My Kenya & Tanzania Adventure Tour (February 2022)
---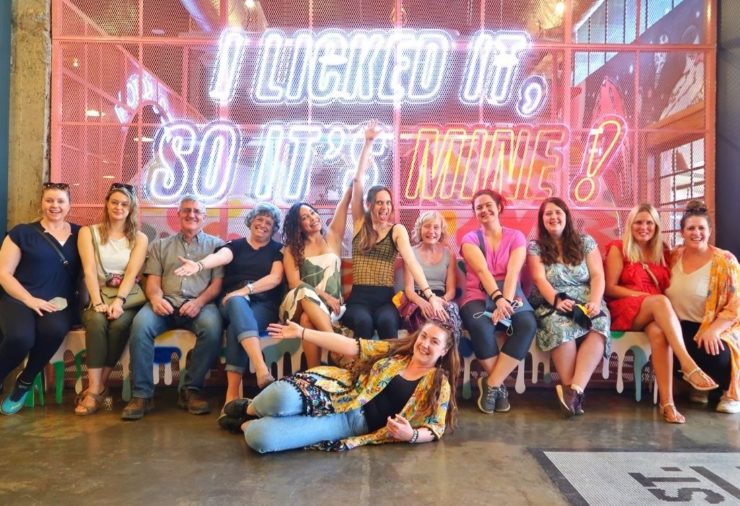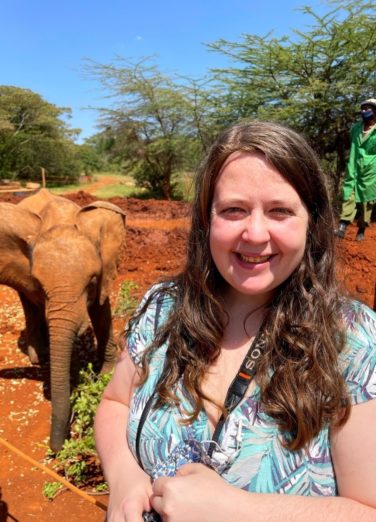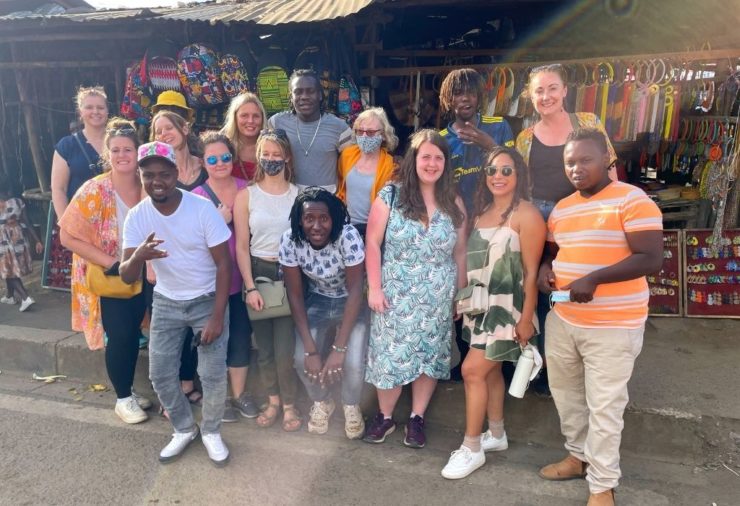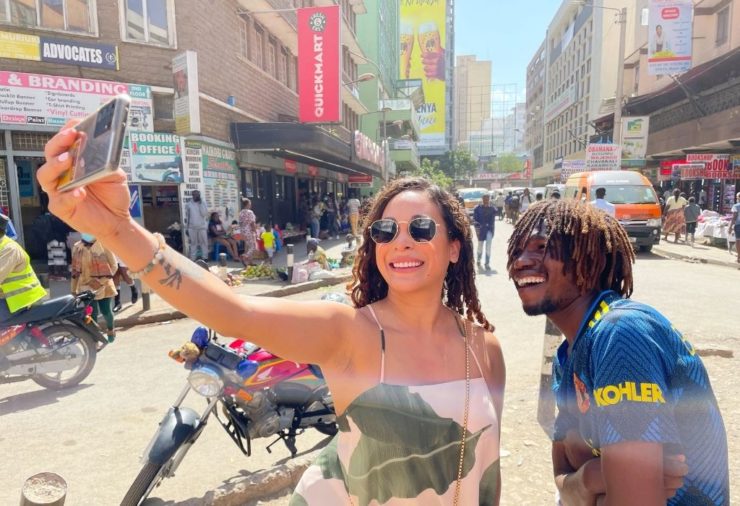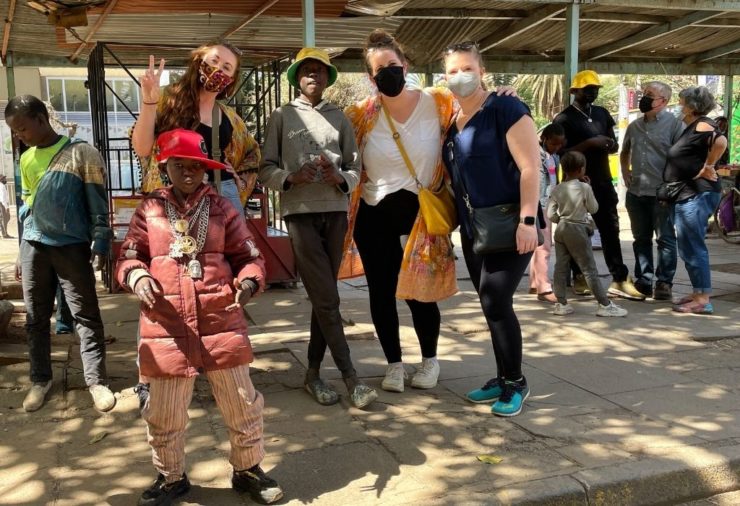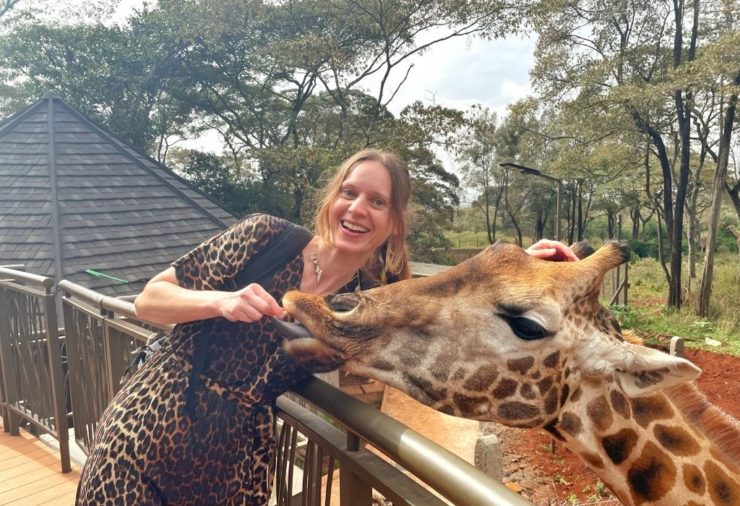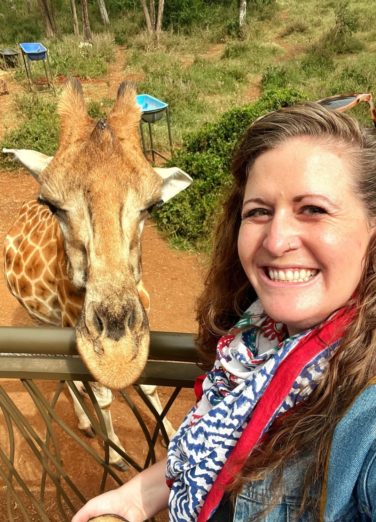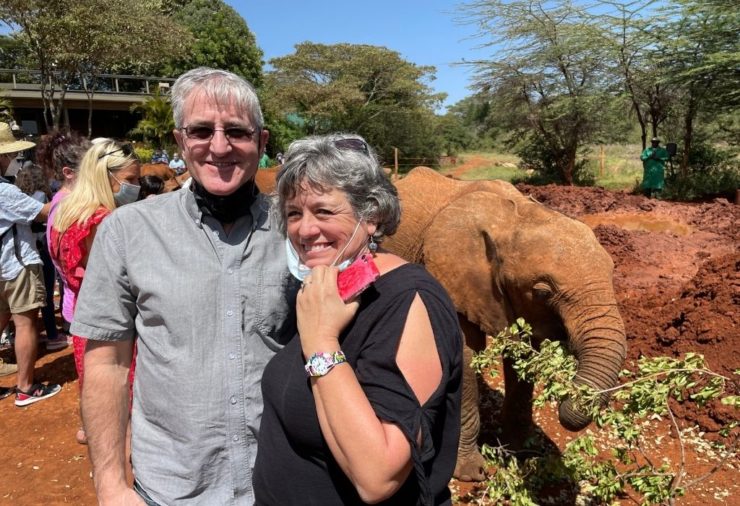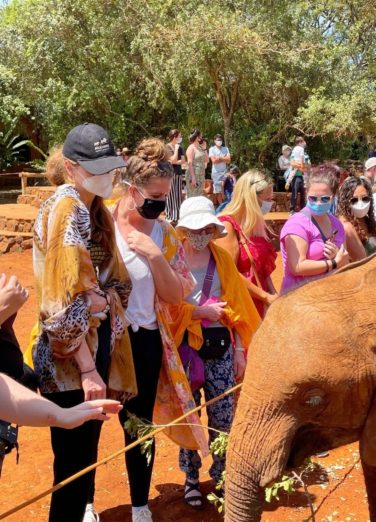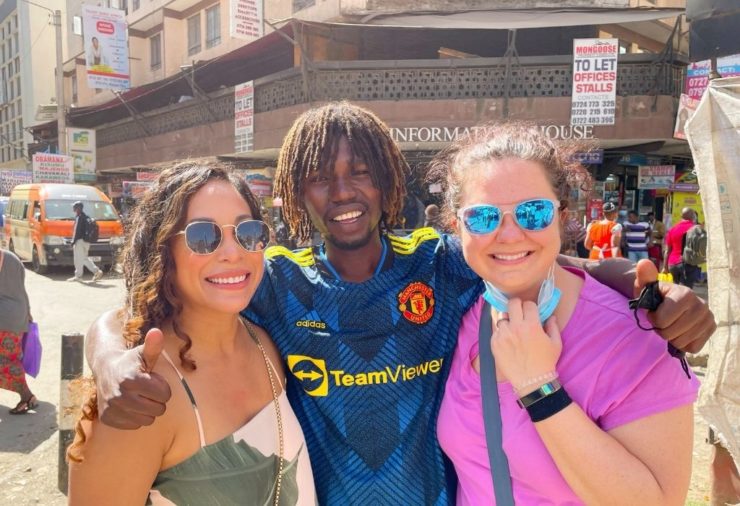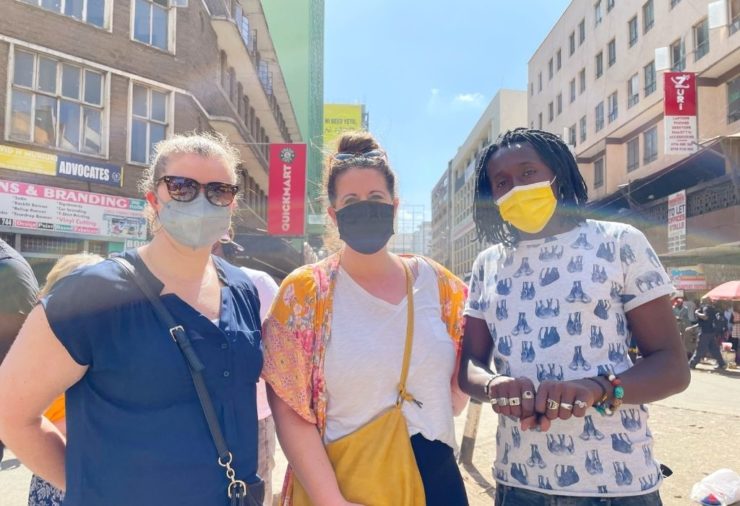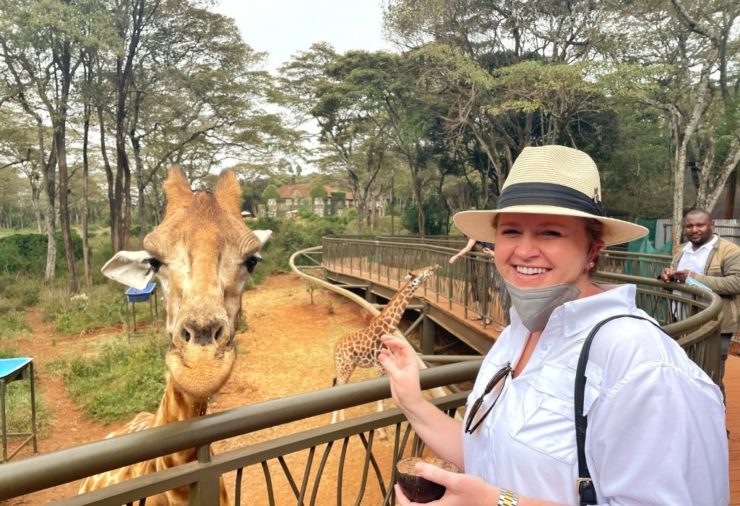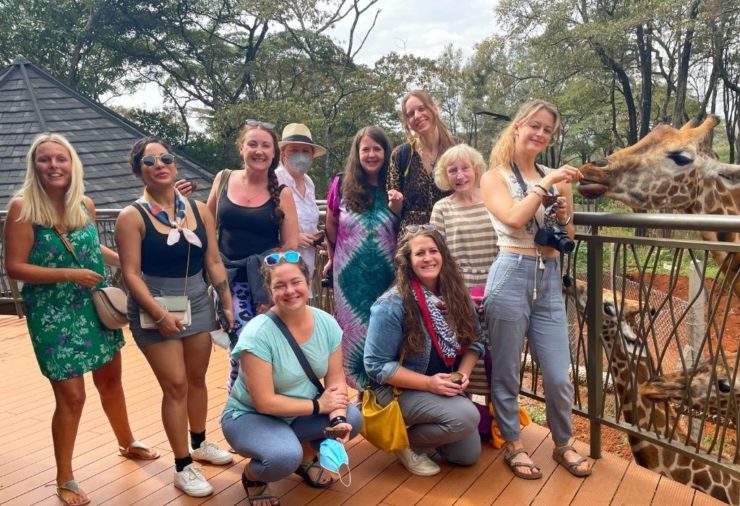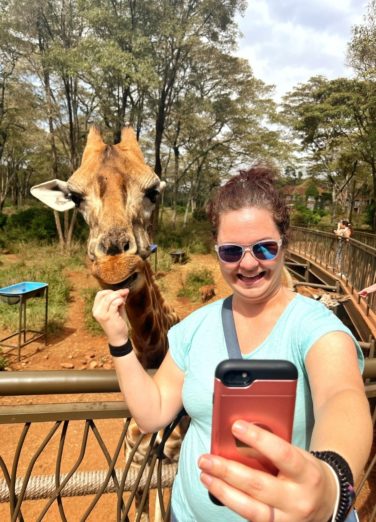 Nairobi
We started the trip in Kenya's capital Nairobi. I took the group to some of my favourite restaurants and activities in the city – the Sheldrick Elephant Orphanage, the Giraffe Centre and a tour with the Nai Nami guys. This was a great way to start the trip!
---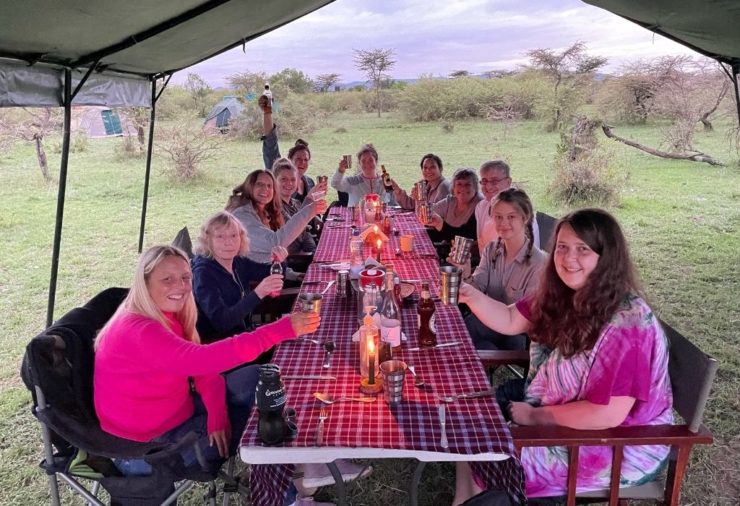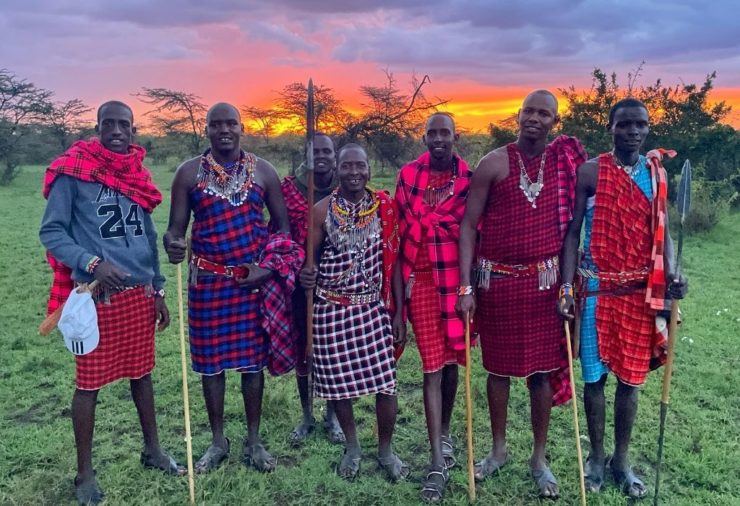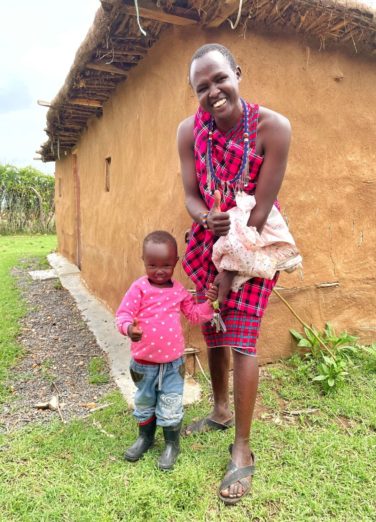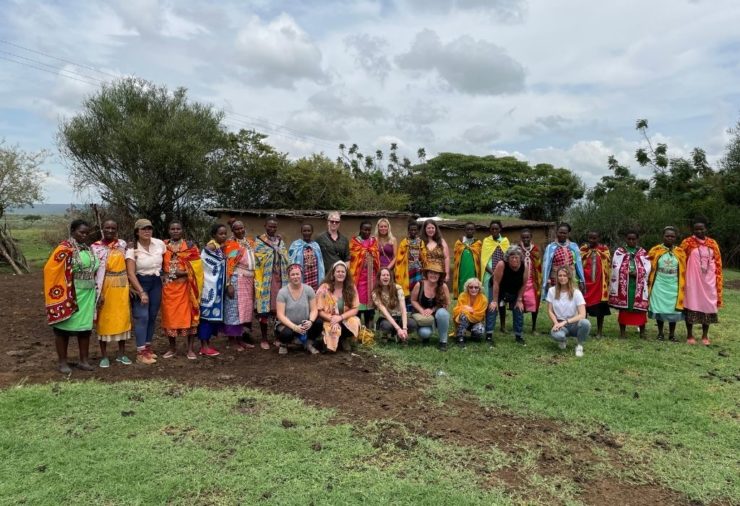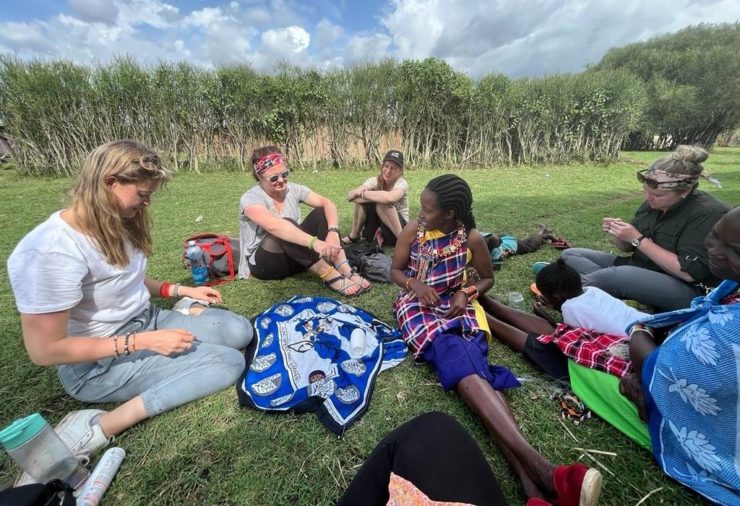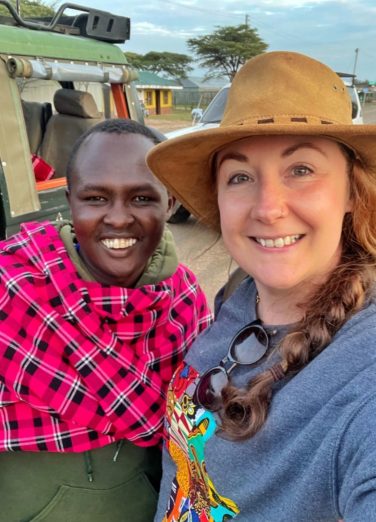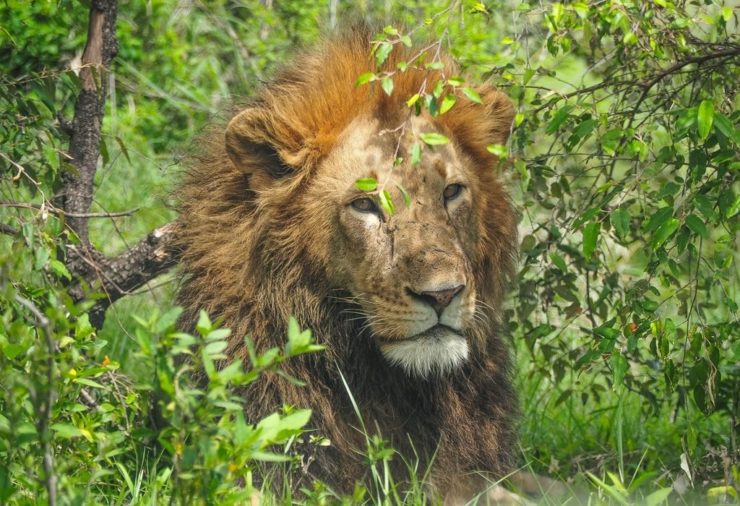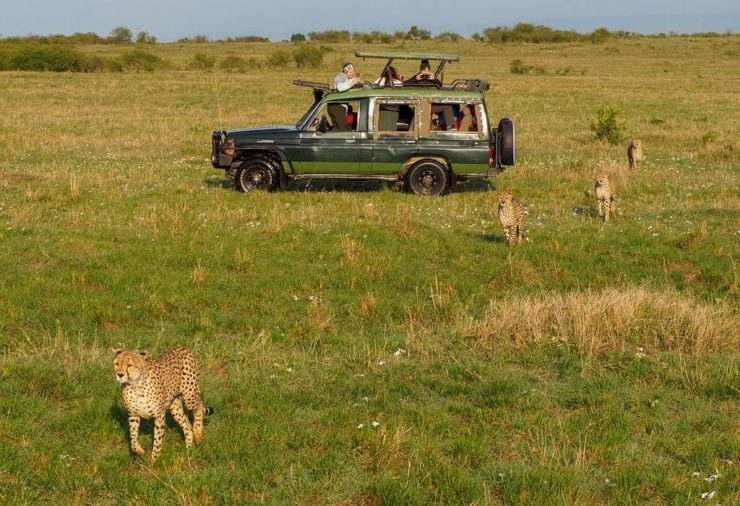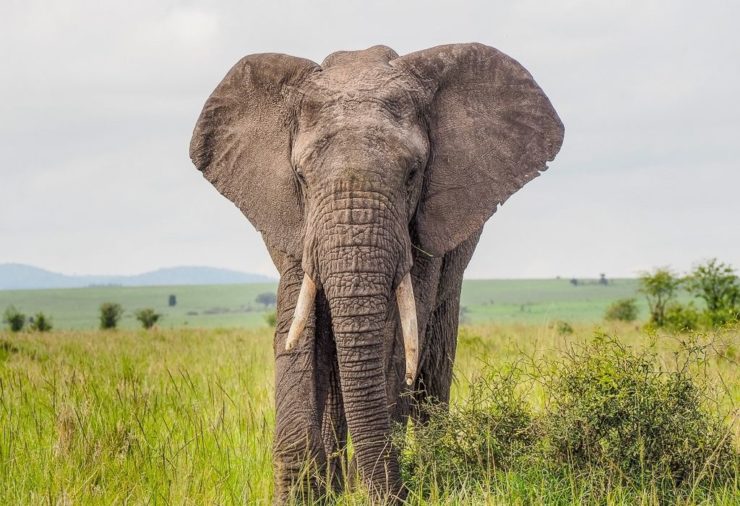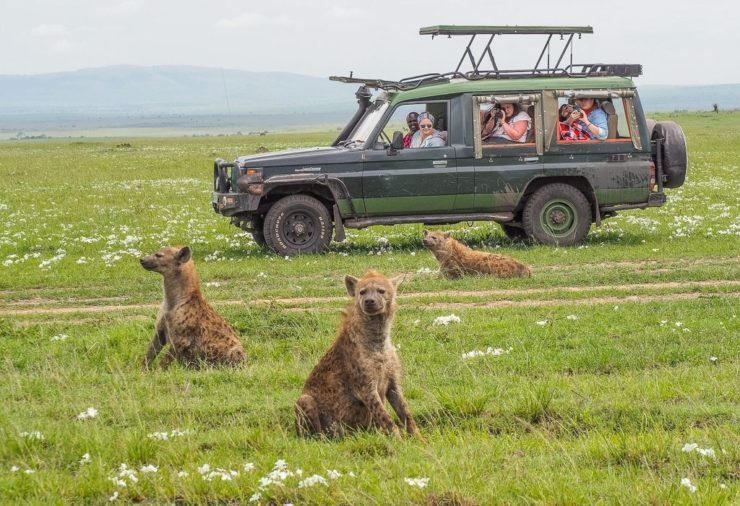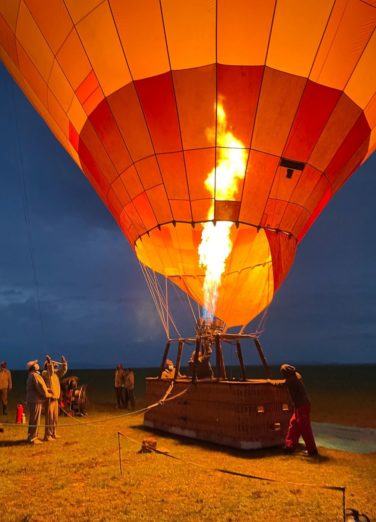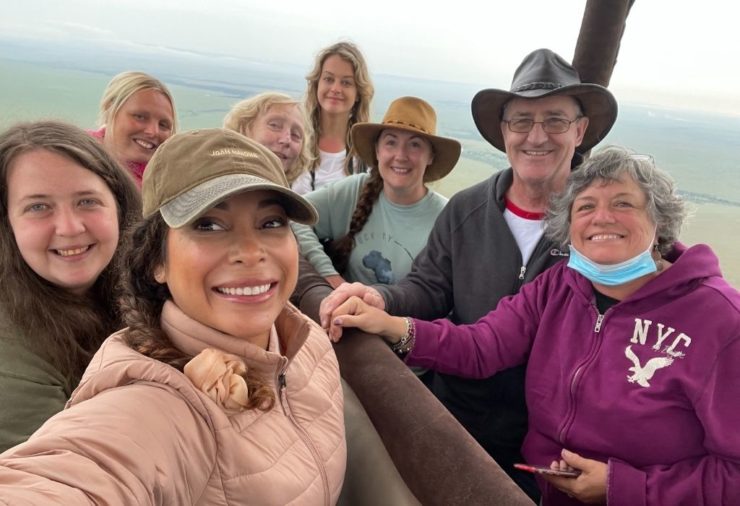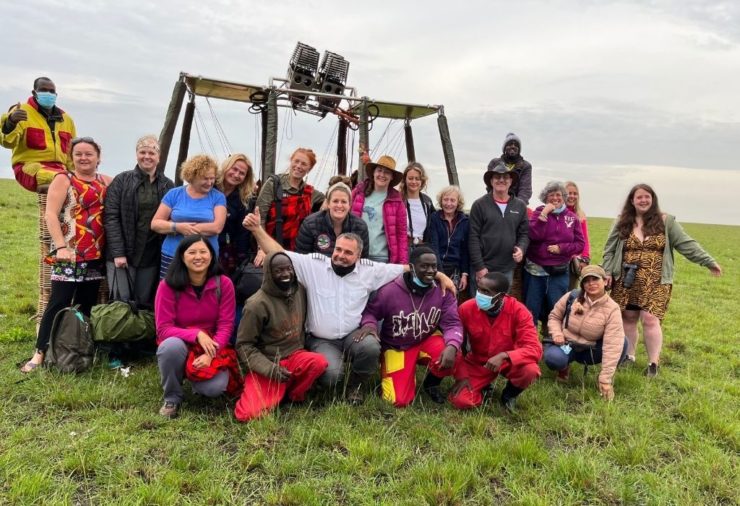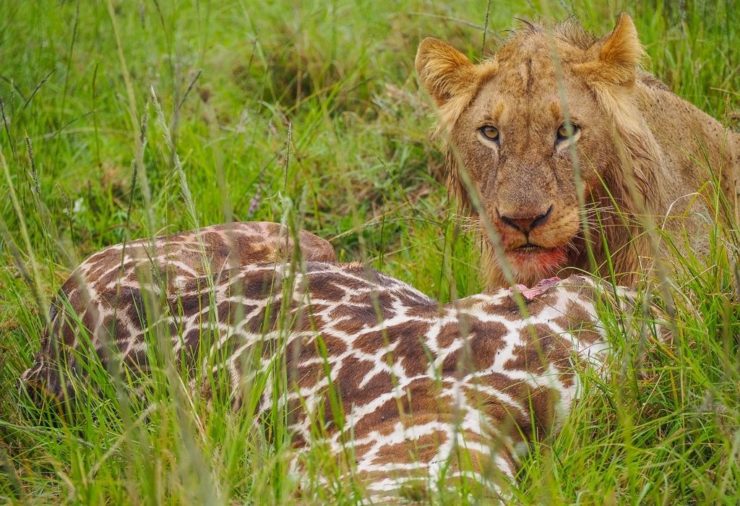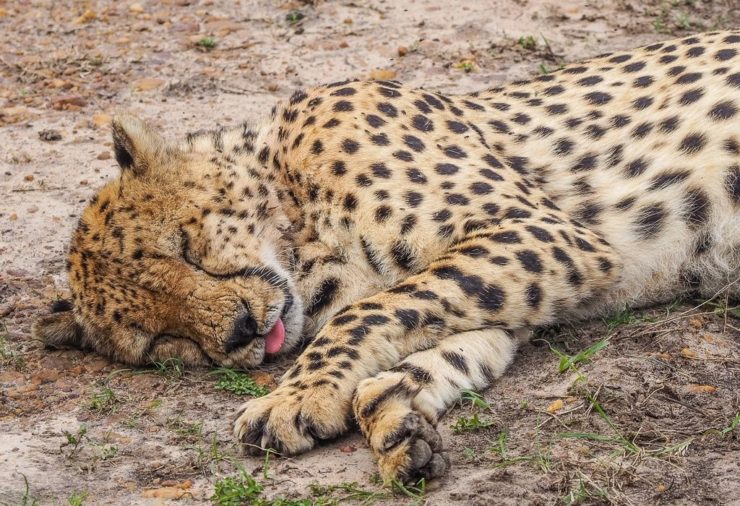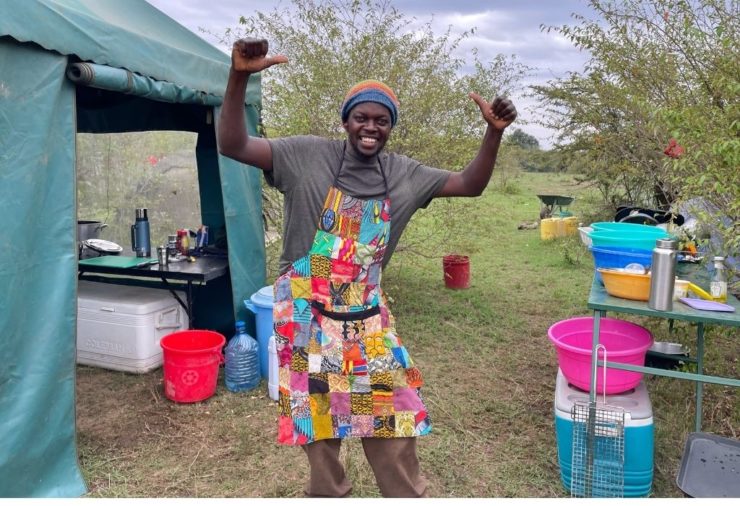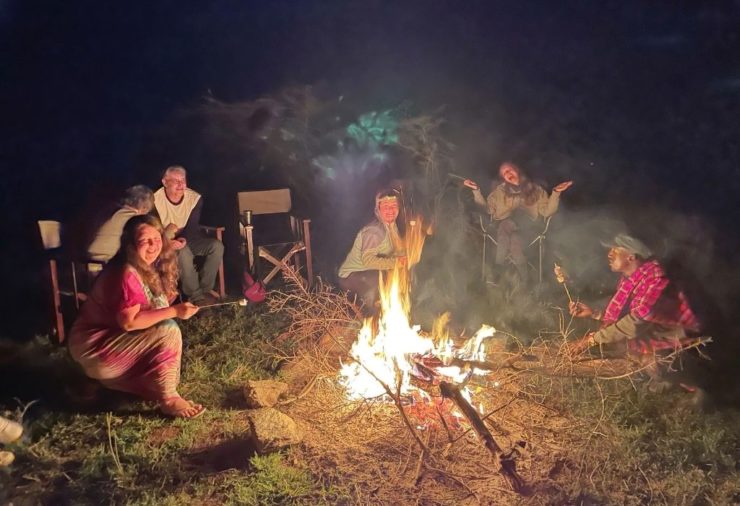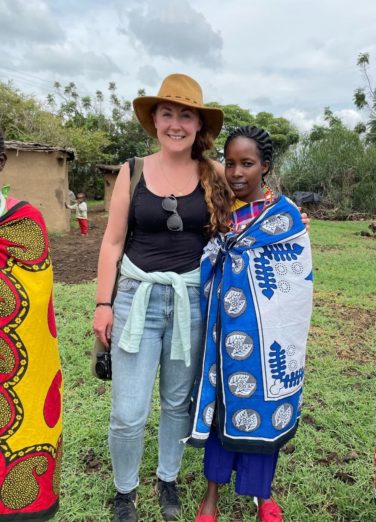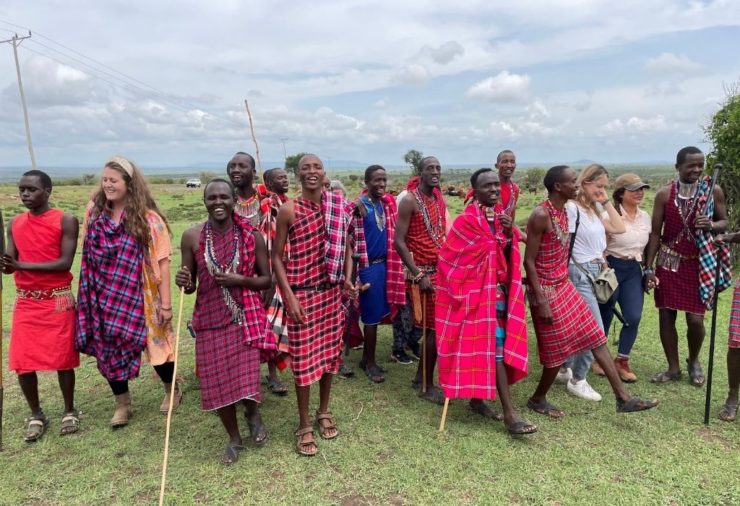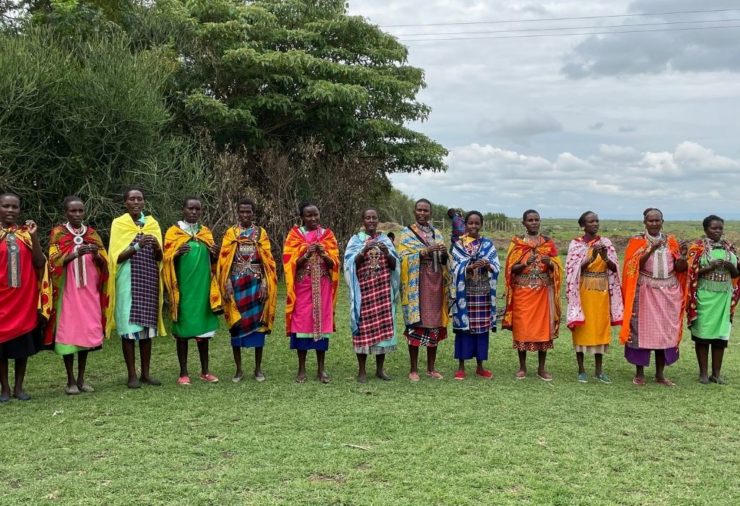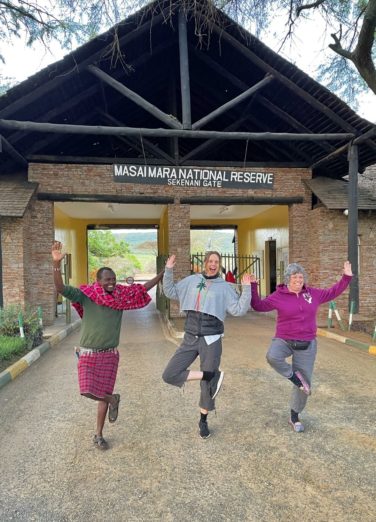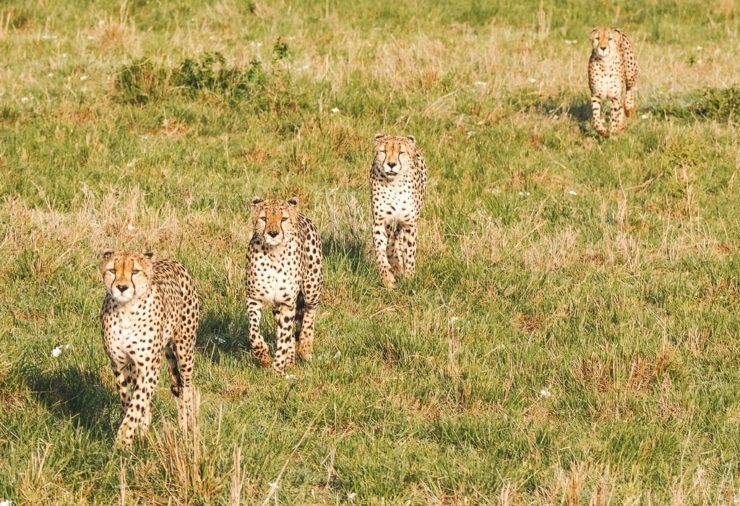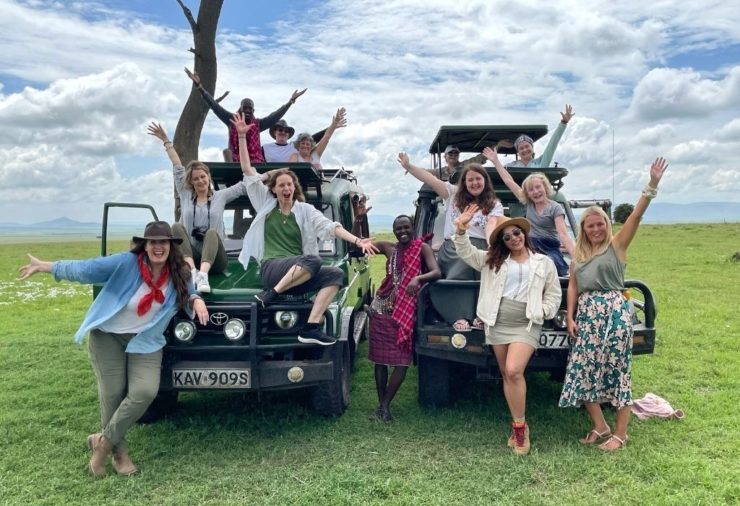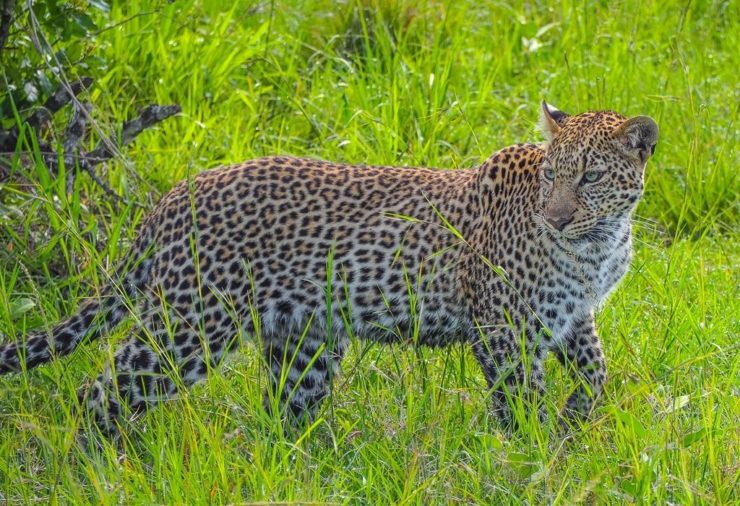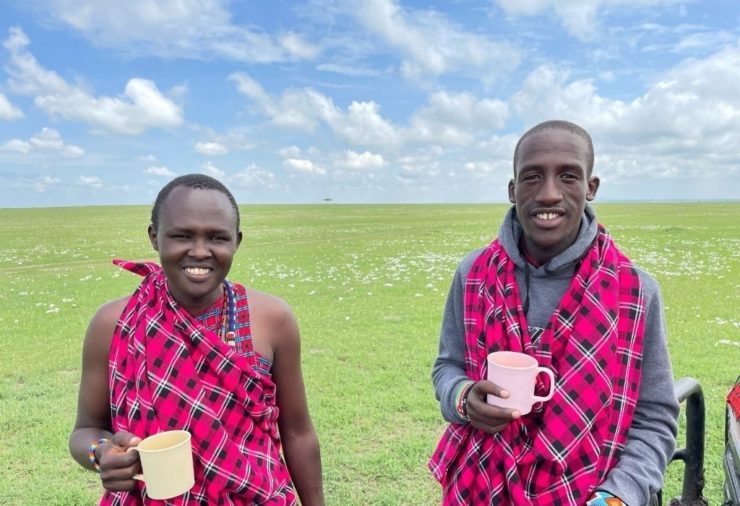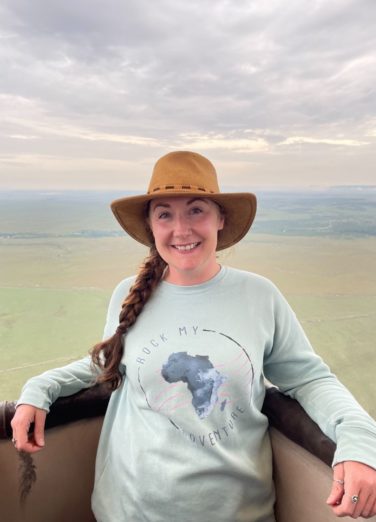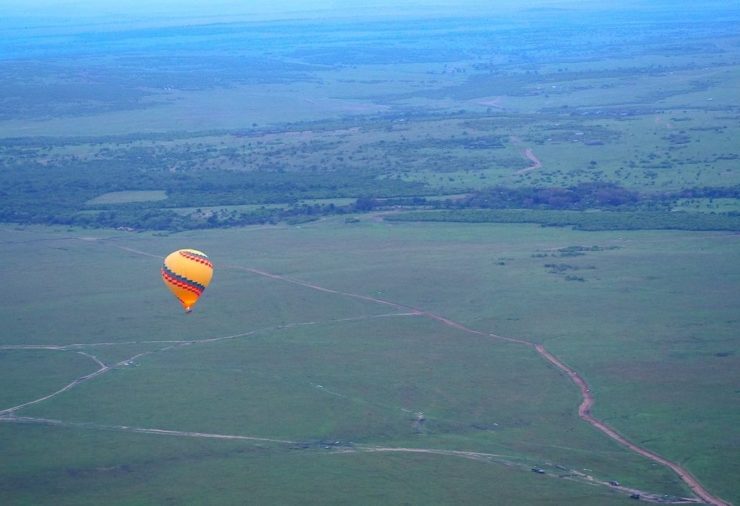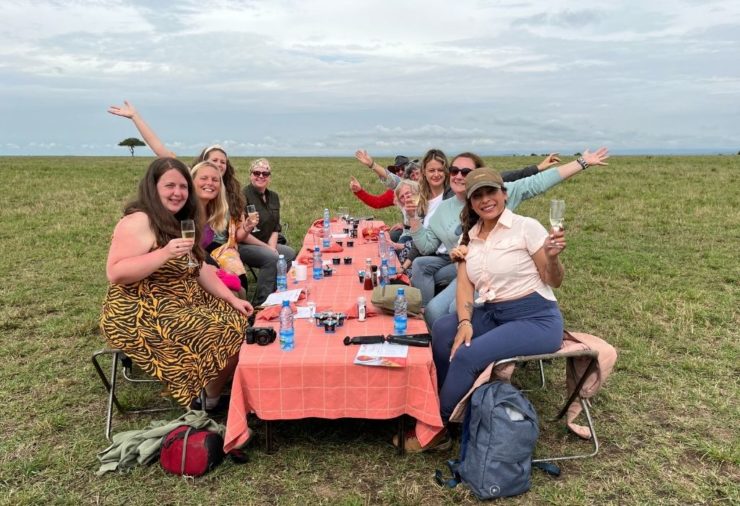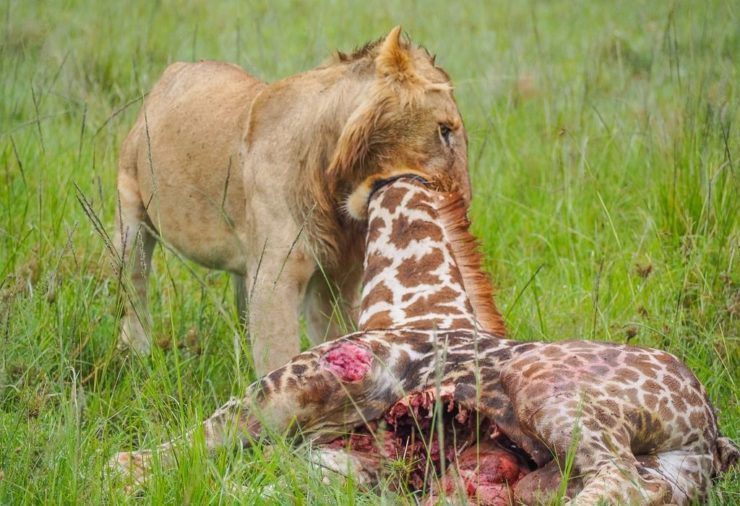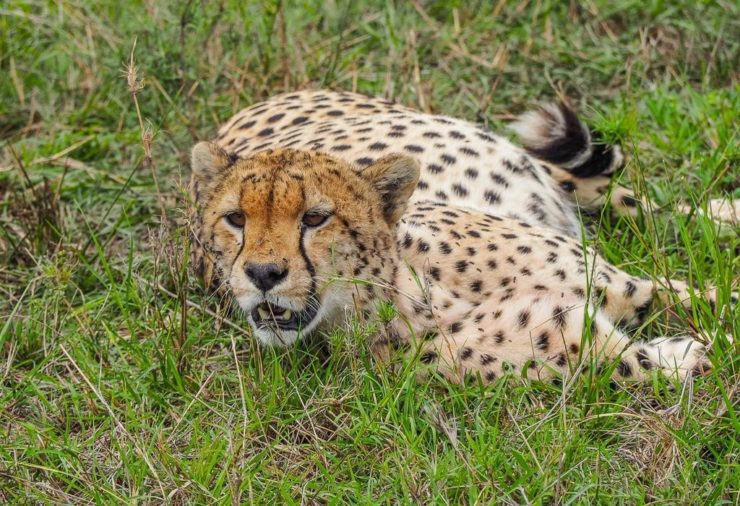 The Masai Mara
As you probably know, the Masai Mara has a very special place in my heart. It's one of my favourite safari destinations in the whole of Africa, plus I have a few good friends who live there – my friends Moses and Laura who run Kobi Farm (formerly Mara Explorers) where we stay and my Maasai friends – Mike, Geoffrey and Jane.
We spent our time here bush camping at Laura and Moses' new place, going on safari, taking a hot air balloon ride over the Mara and hanging out in the Maasai village.
The safari was out of this world and it was definitely a day for the big cats! We saw tons of lions, 2 leopards and the famous male cheetahs known as 'The Coalition'. We also got more than we bargained for when we got another amazing sighting of a lion eating a giraffe and 'The Coalition' on our way home from the hot air balloon.
---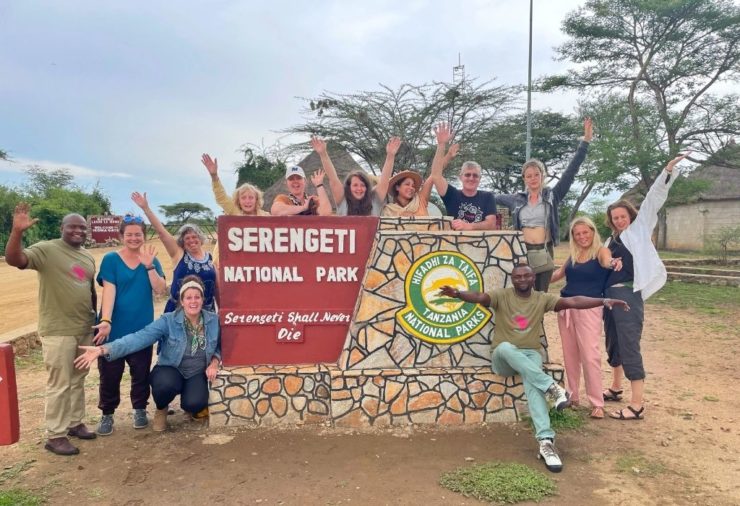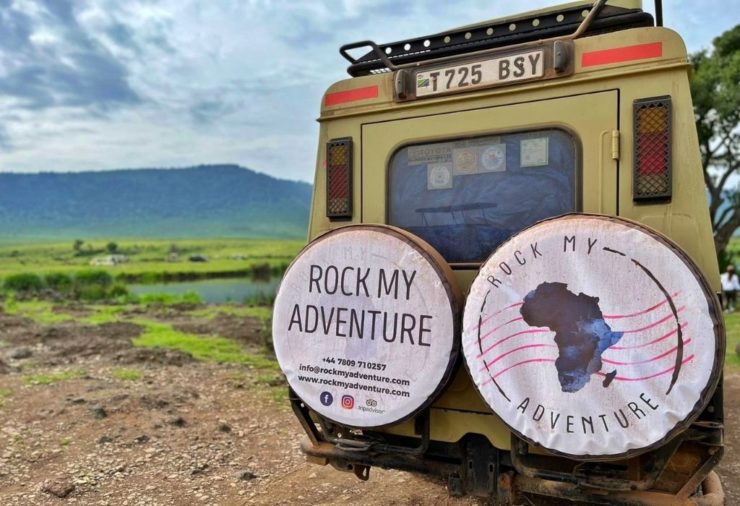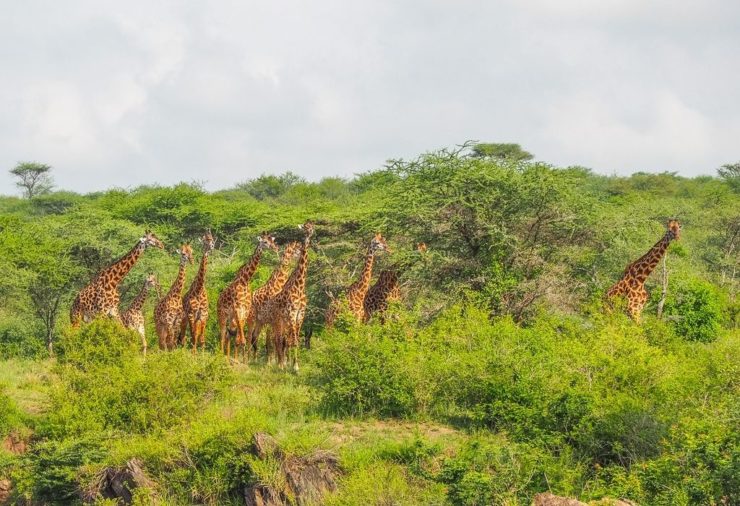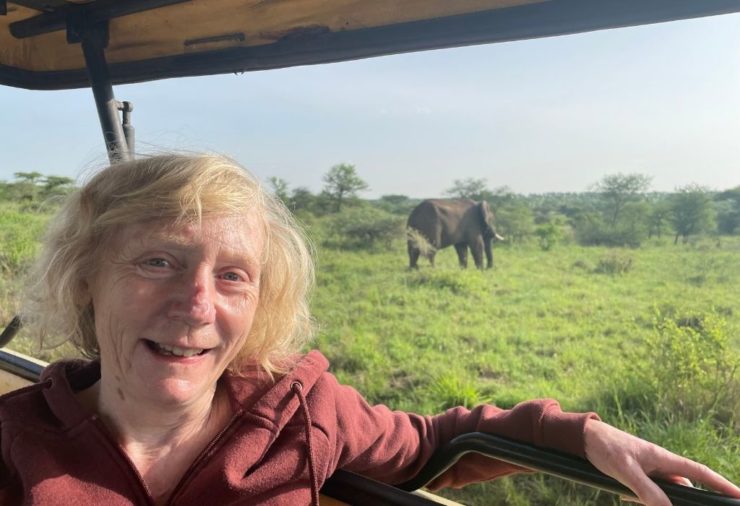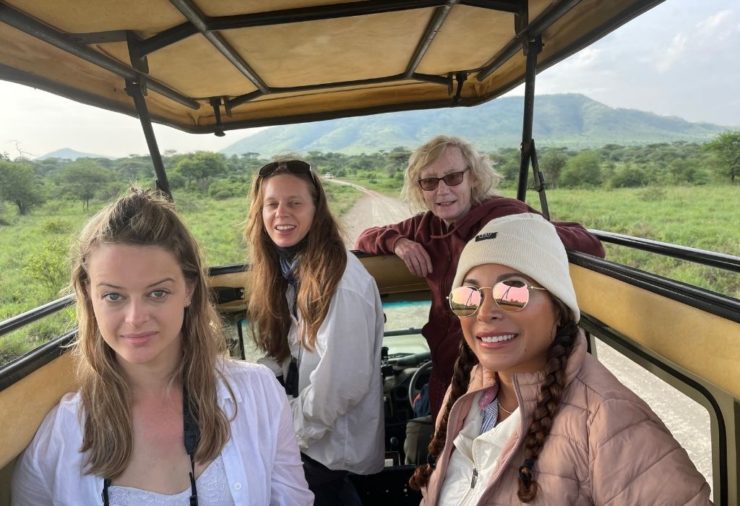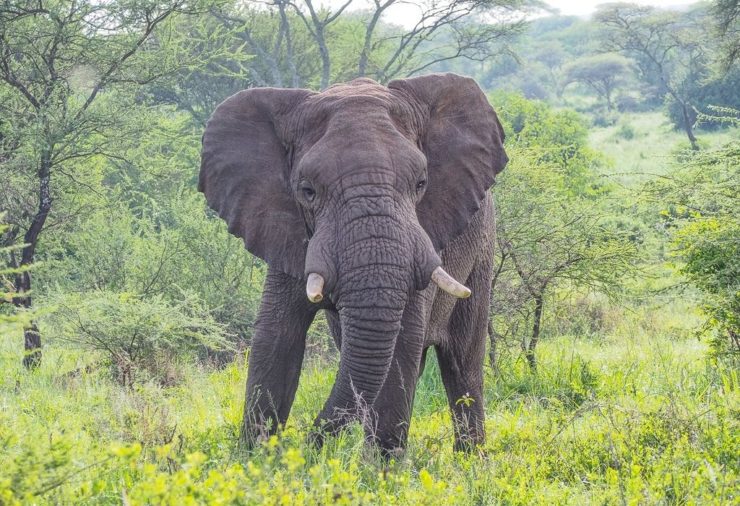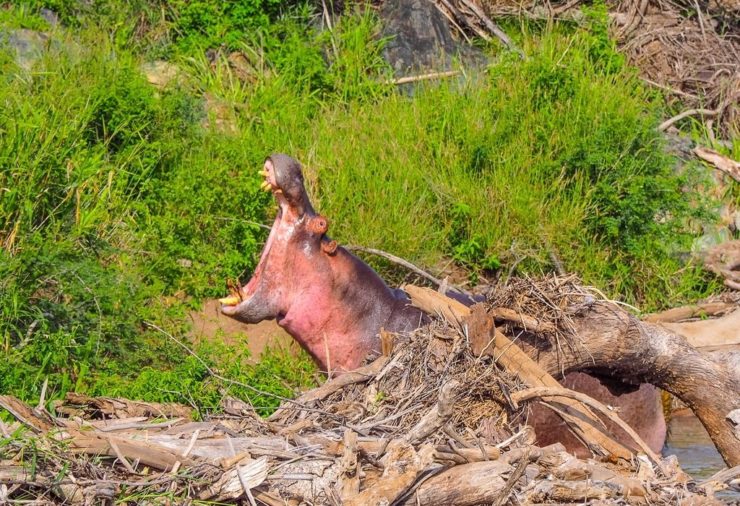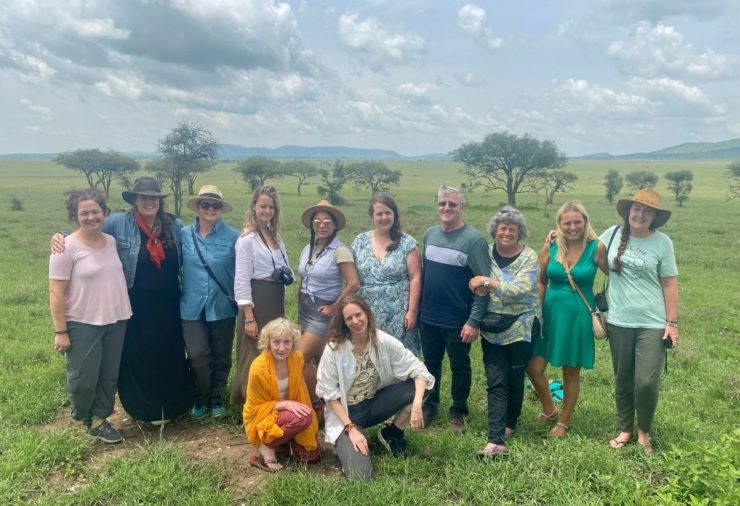 The Serengeti
Saying goodbye to the Masai Mara, we crossed over the border into Tanzania and made our way into the Serengeti.
The animal everyone wanted to see was a black rhino, as it was the only one of the Big 5 that we hadn't seen yet. We didn't need to wait long, as it was the first animal we saw as we started our early morning game drive. In fact, we saw 2, but they had escaped from a private conservancy and were pretty far away – still counts though right?
The Serengeti was awesome, but the safari here didn't quite match up to the Masai Mara this time – that's the luck of the draw! But we did see elephants, lions, hippos and an amazing giraffe sighting. We were just really spoilt from the Masai Mara.
---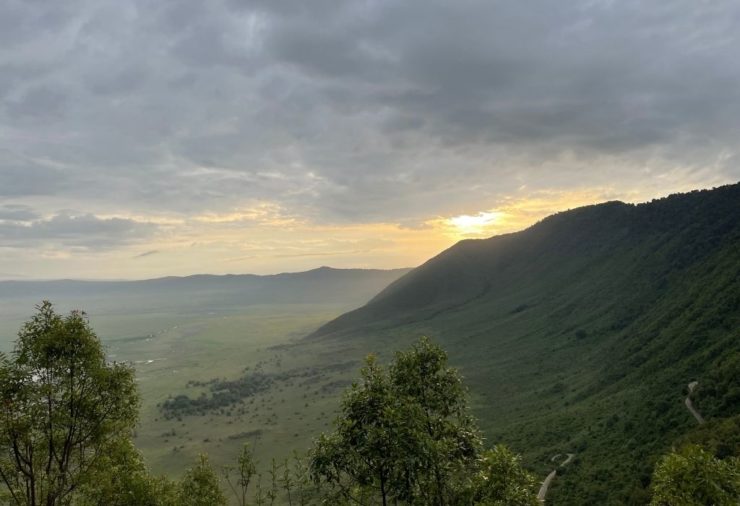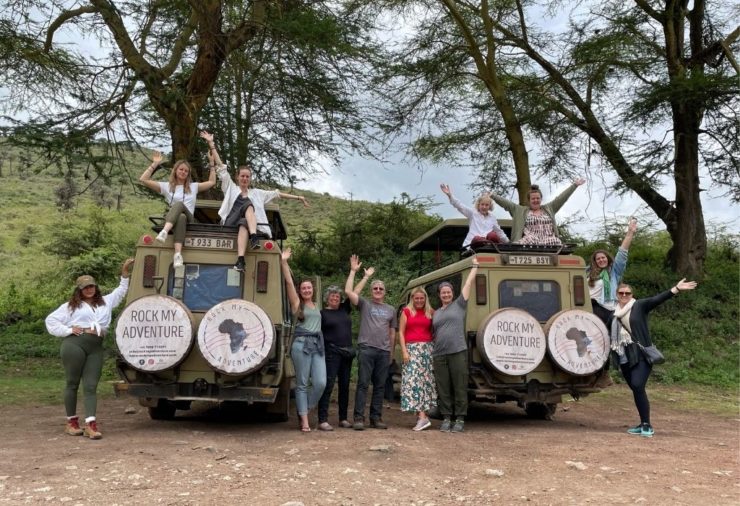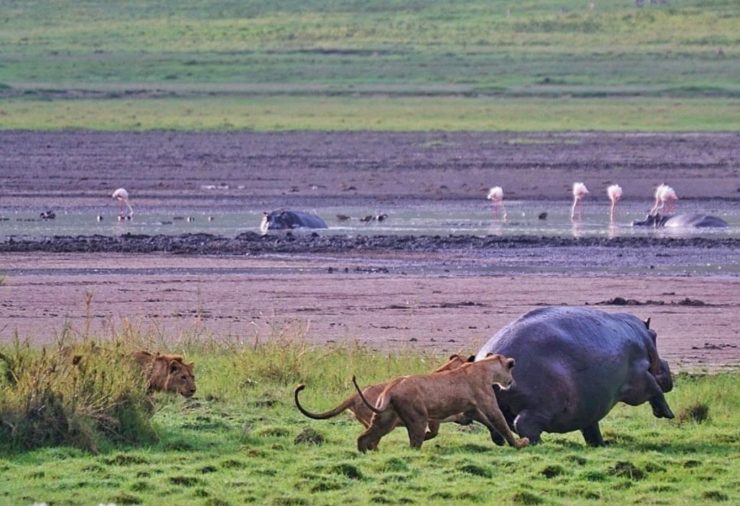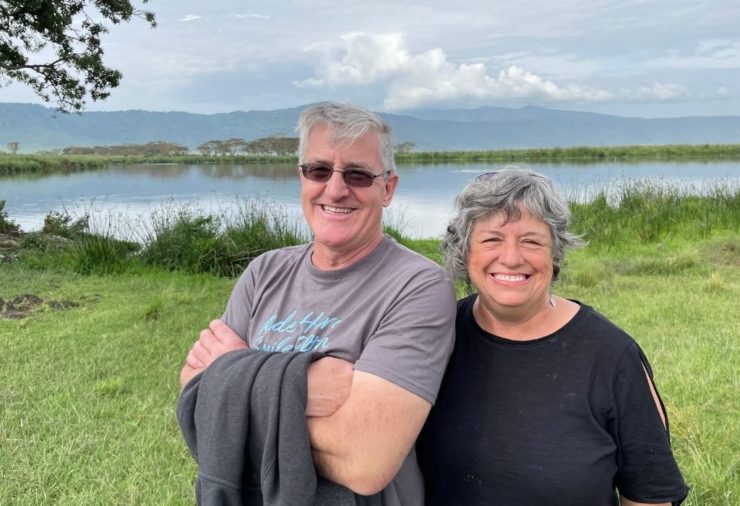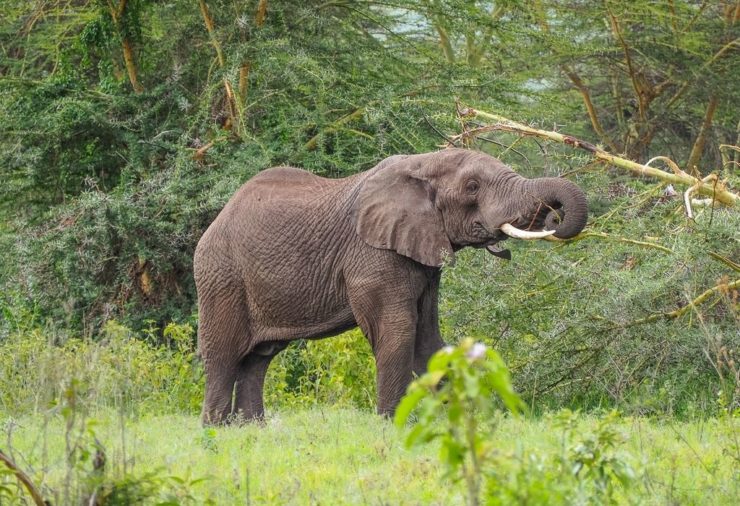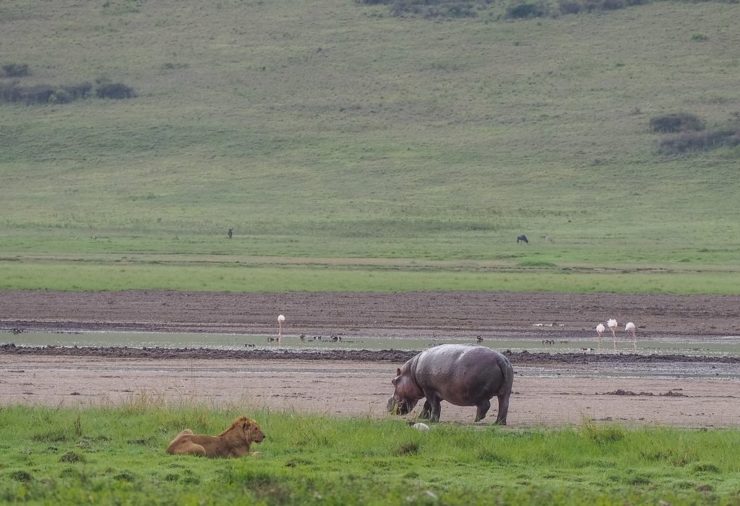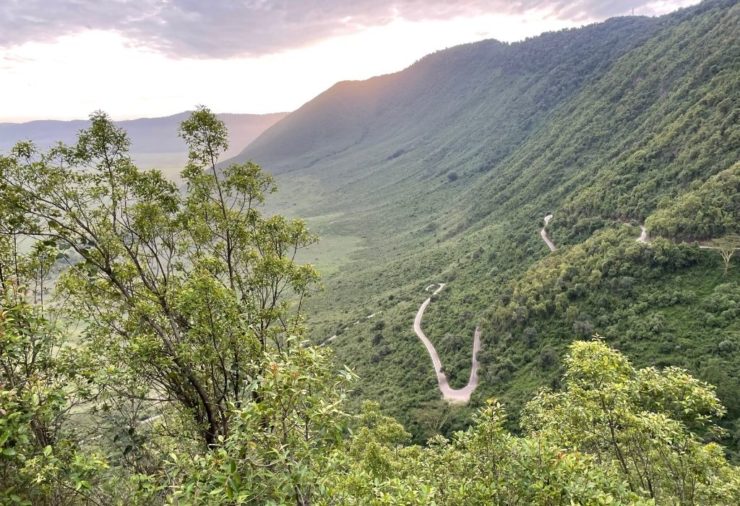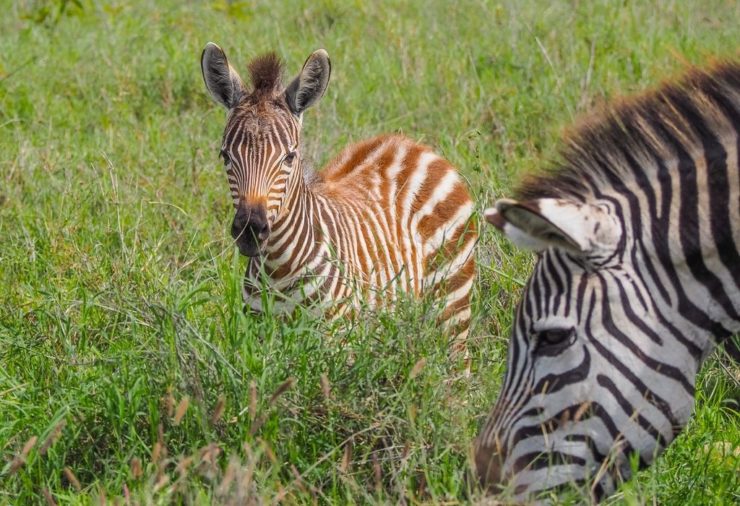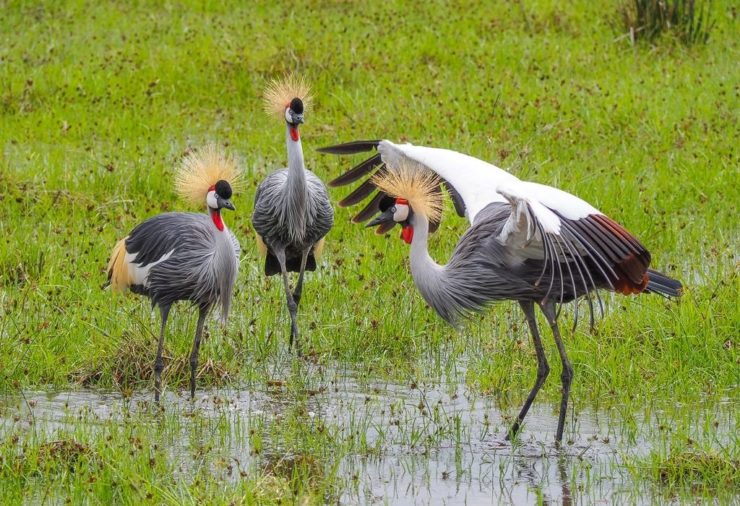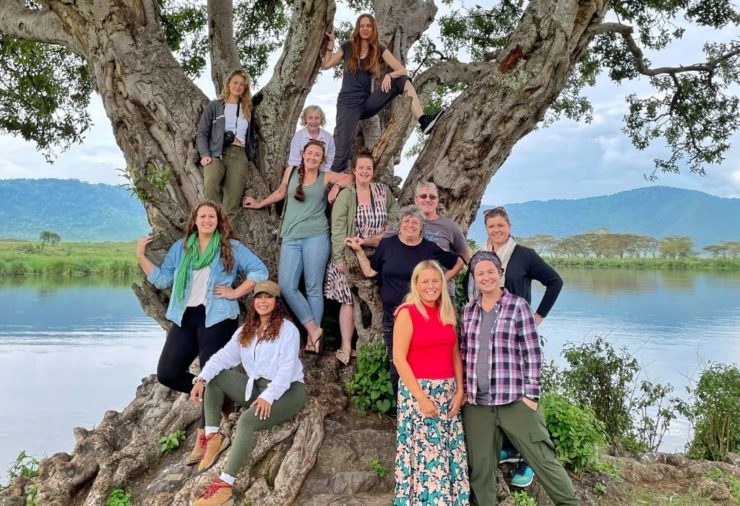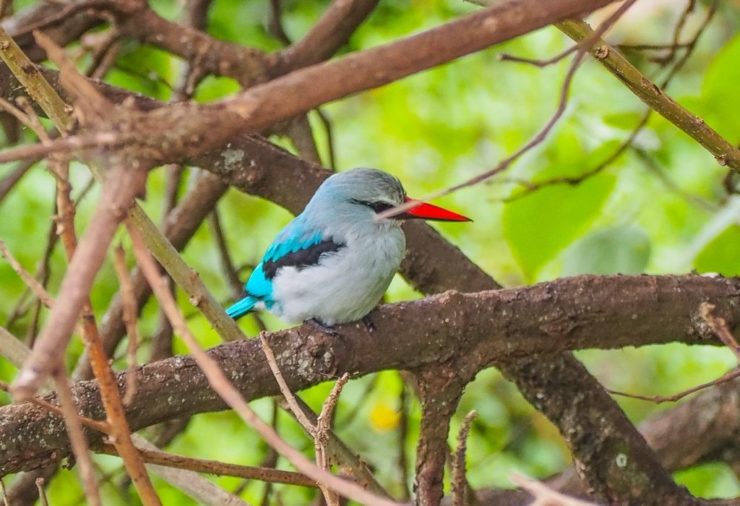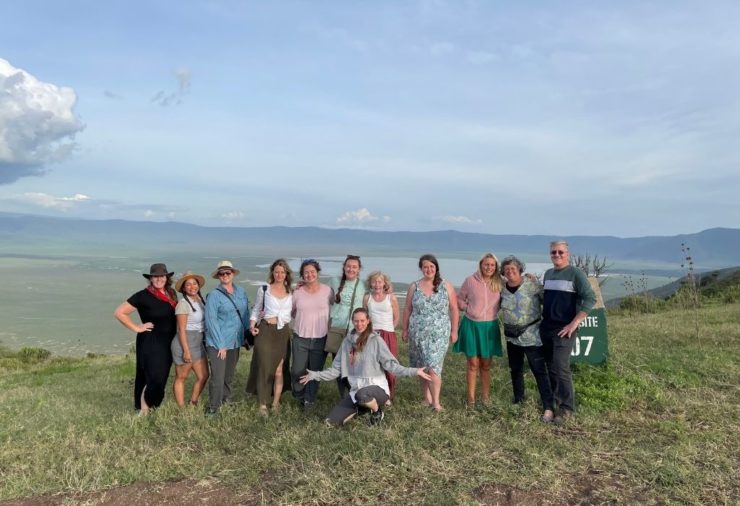 The Ngorongoro Crater
Our next stop was the Ngorongoro Crater. I think most people agreed that this was visually their favourite landscape of the trip (although Katja loved Tarangire which she visited as an optional activity from Mto was Mbu a couple of days later).
The safari we had here was amazing. We'd only seen a couple of black rhinos from a distance in the Serengeti and none in the Masai Mara, so rhinos were top of everyone's priority list.
Well… we saw 12. Yes, 12. And 10 of those were together. Our Rock My Adventure guide, Godlove, was one of the best rhino spotters I've ever encountered. He'd be like 'Look over there, there are 6 rhinos' referring to some tiny dots on the horizon that could have been anything. Then sure enough, when you looked through binoculars or your zoom lens… there they were. He is at one with the rhinos.
Another highlight was watching some lions chasing a hippo around – I think they were just playing around, but it was pretty funny! The saddest thing was seeing an orphaned hyena cub lying next to its mother's body by the side of the road.
We were all very concerned for the hyena's well-being, so Godlove told the rangers what we'd seen and a few days later he sent us word that the baby had been rescued.
---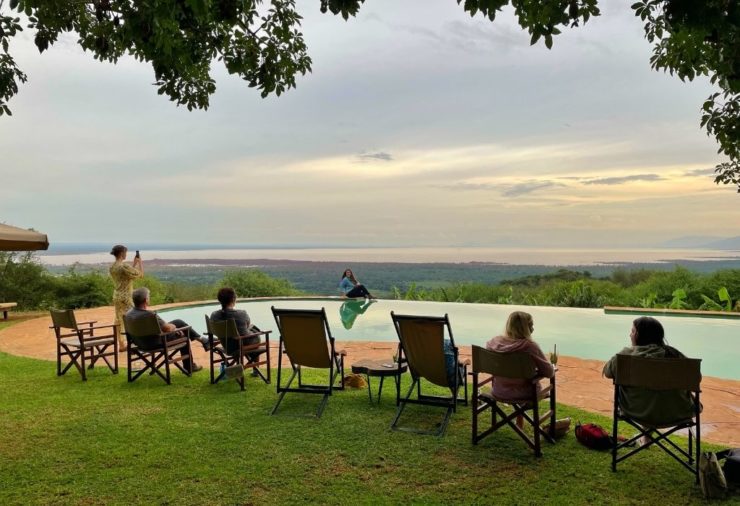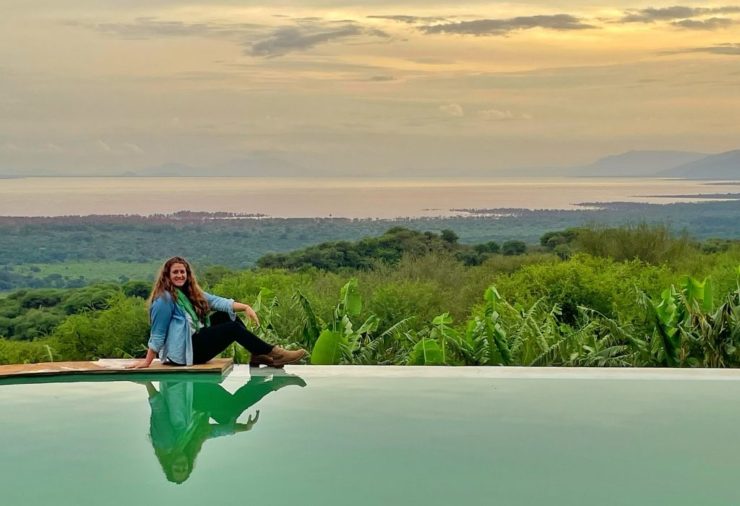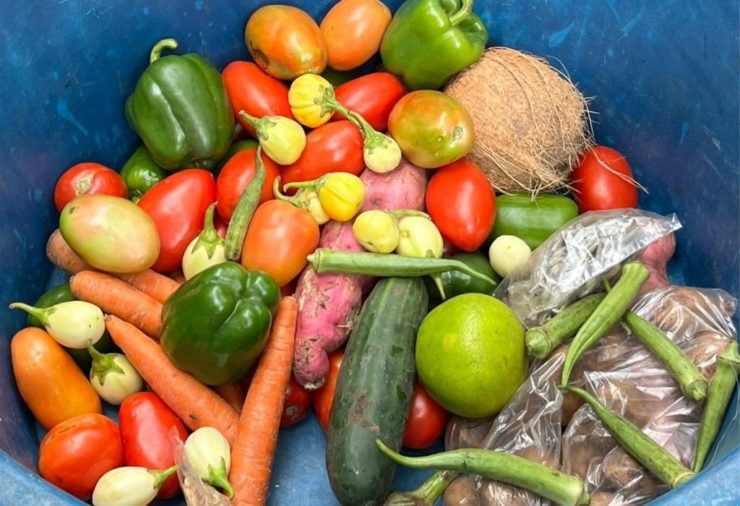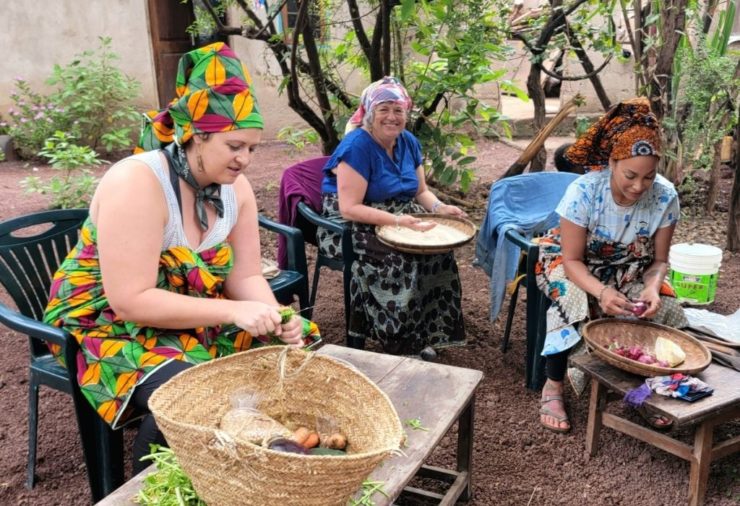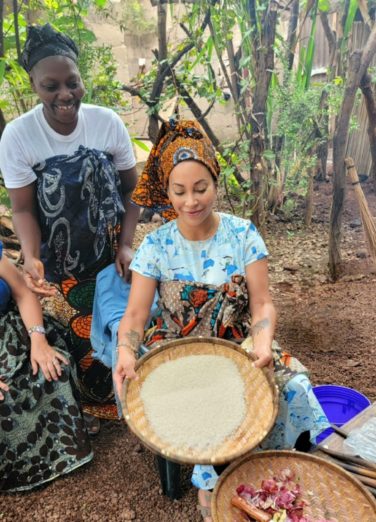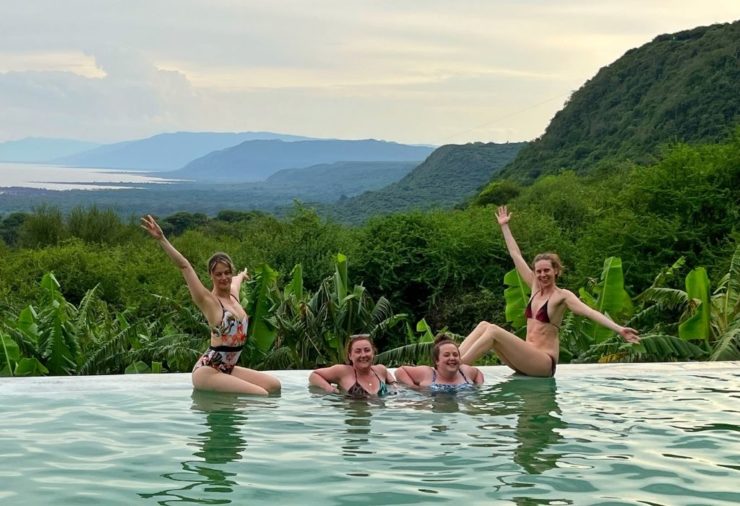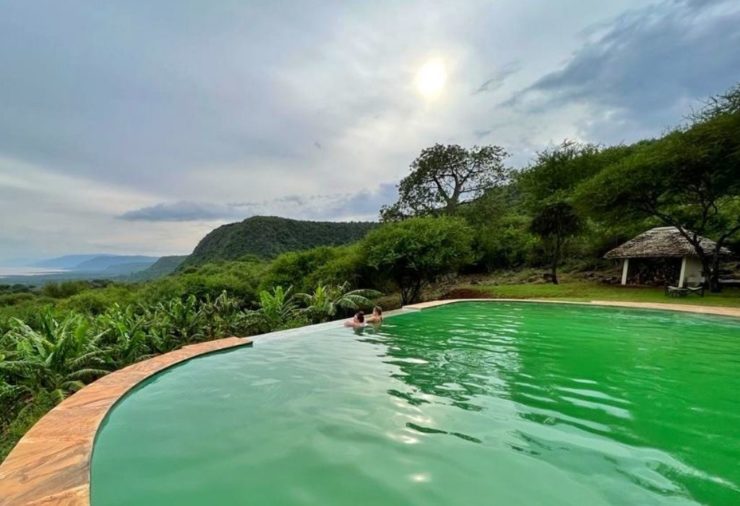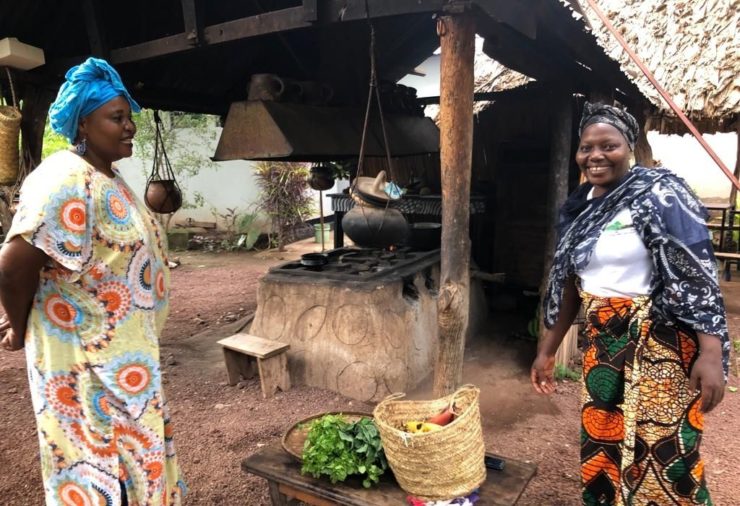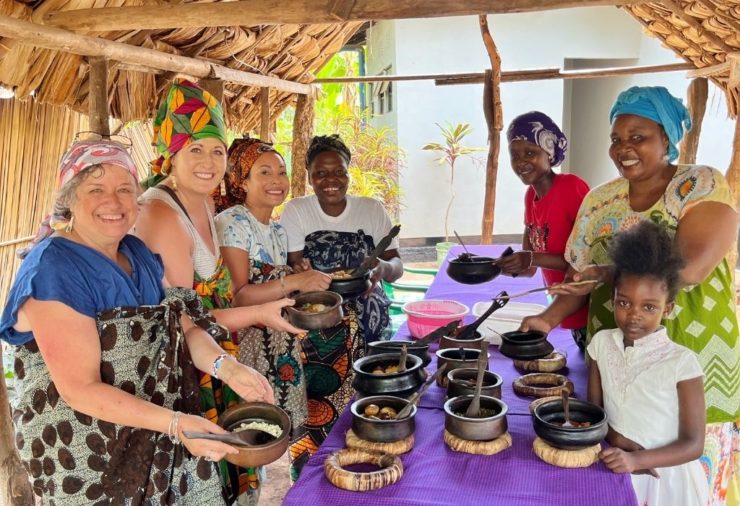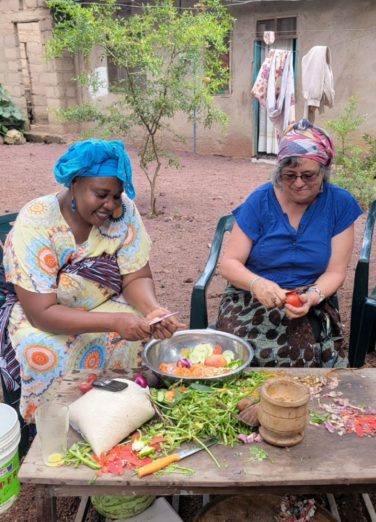 Mto wa Mbu
Our next destination was a town called Mto wa Mbu and our beautiful camp overlooking Lake Manyara. Here it was time for some R&R, and we made use of the incredible infinity pool.
The following morning, some of the group went for a cooking class with some of the local mamas, some went on a bike tour of the town whilst a couple still had the safari bug and headed to Tarangire National Park.
Everyone agreed that these activities were some of the main highlights of the trip! I could tell when everyone arrived back at camp with HUGE smiles on their faces.
---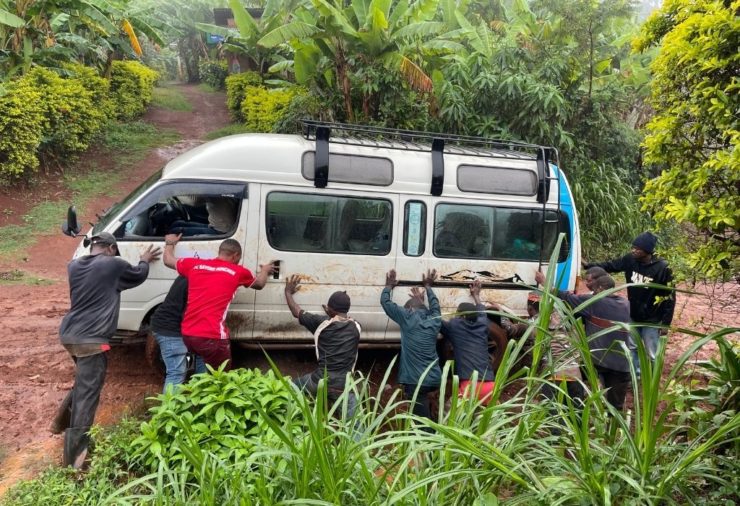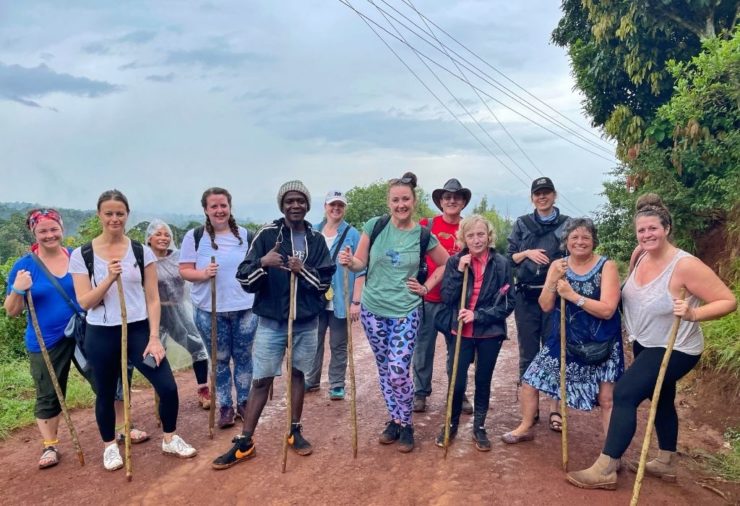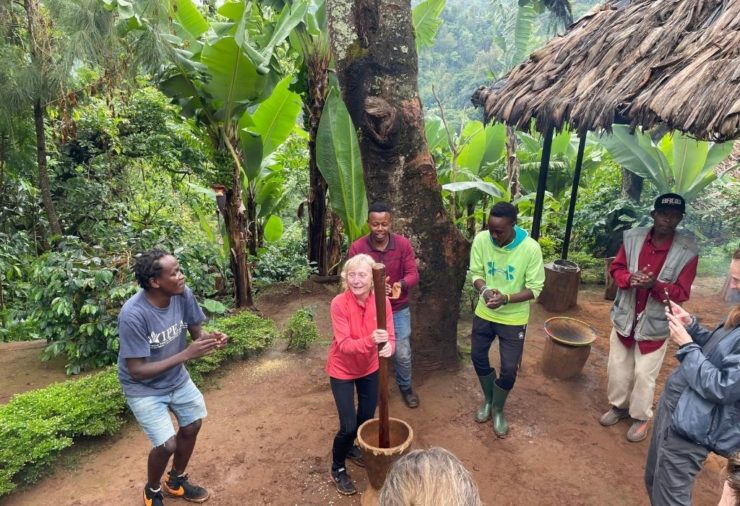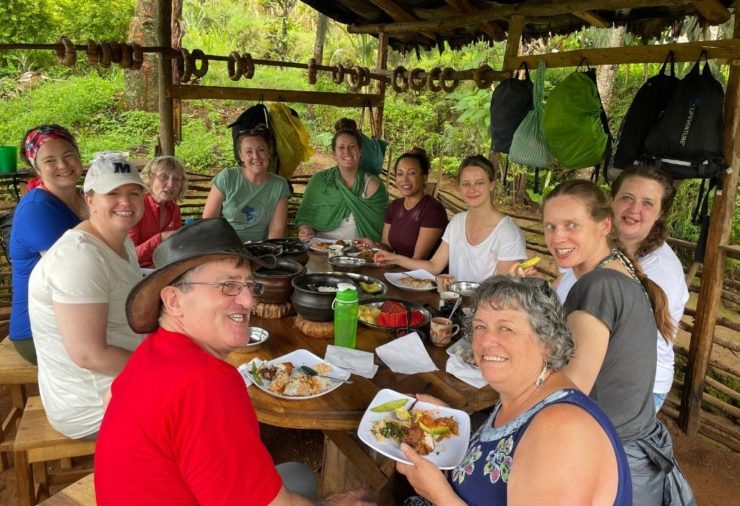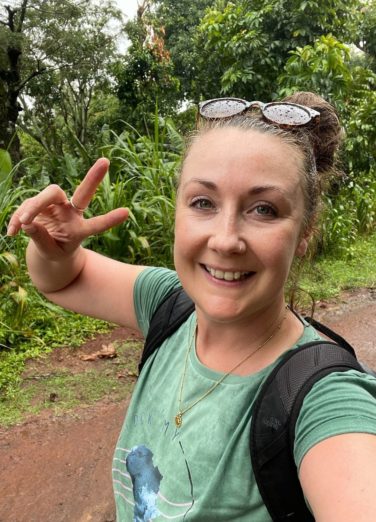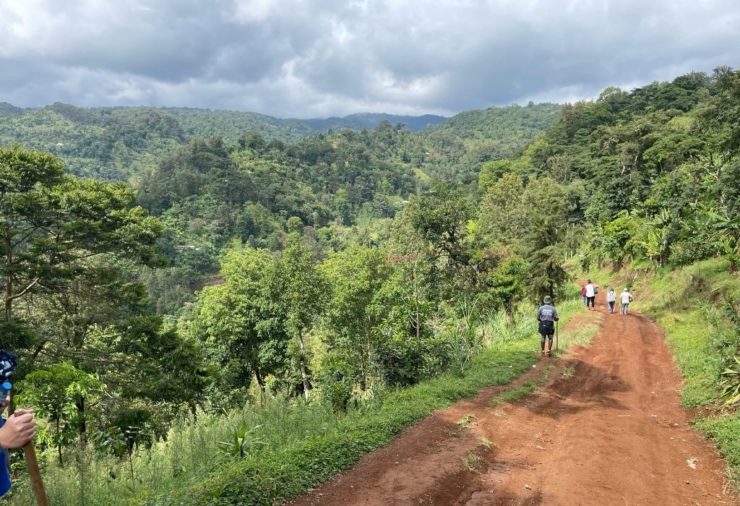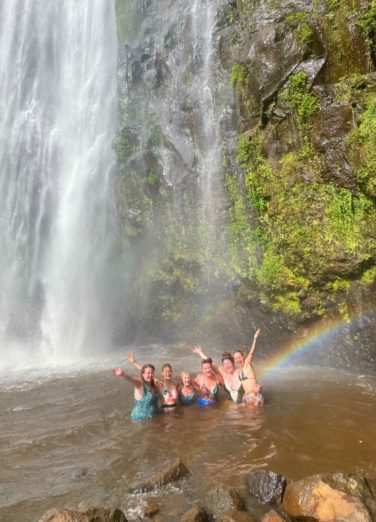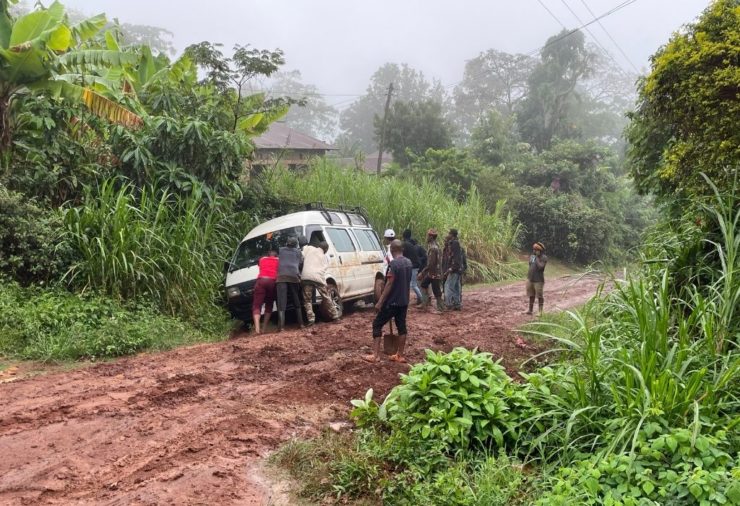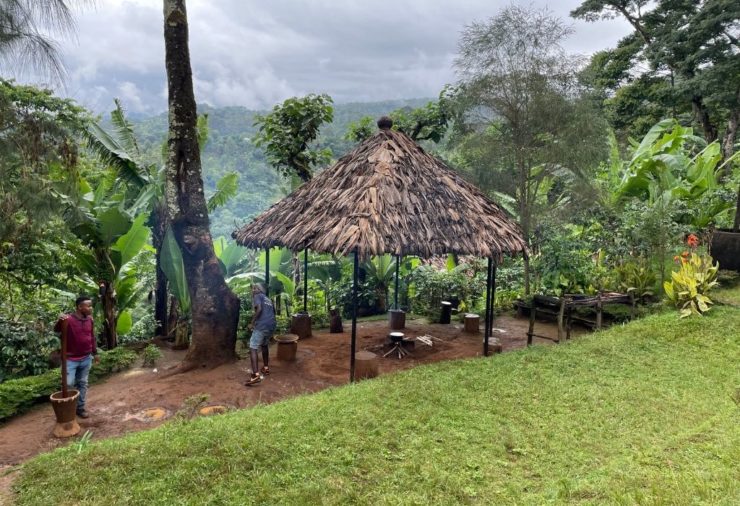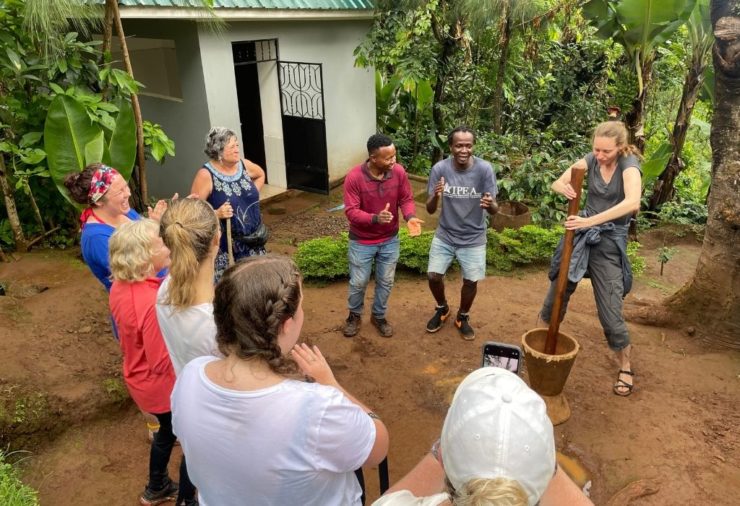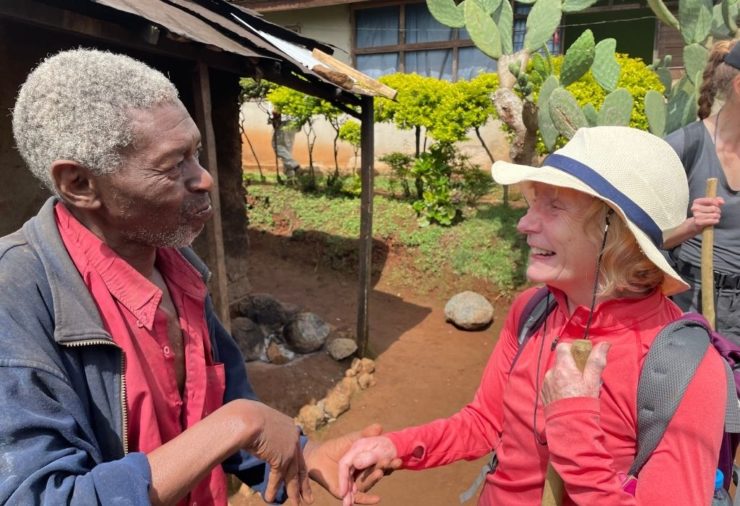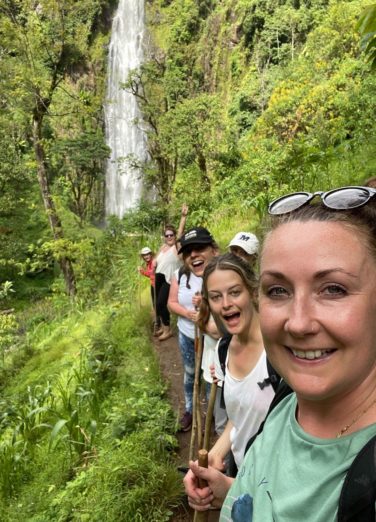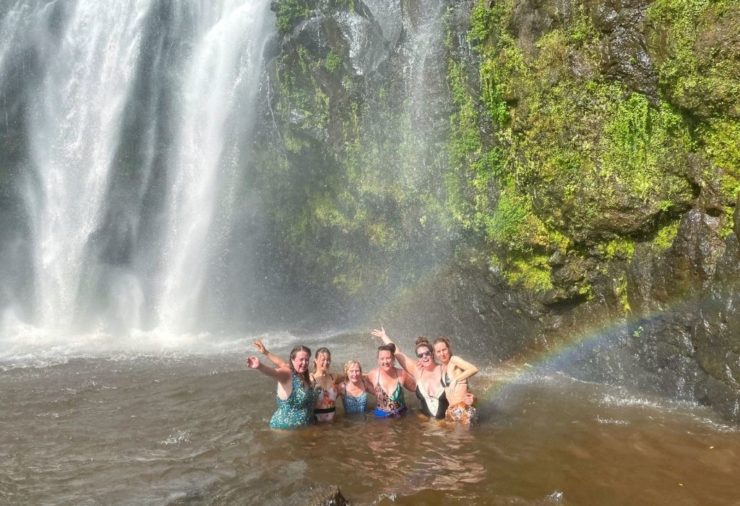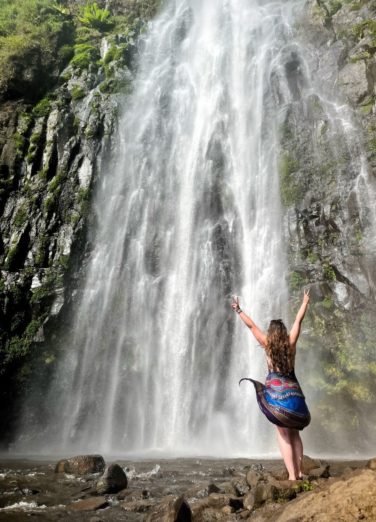 Moshi
Arriving in Moshi, it was time to celebrate as two of the girls in the group had a birthday. So I hired a local band to come and play for us and we celebrated with a big birthday dinner, balloons and cake!
Afterwards, a few of us went out dancing and watched the final of the African Cup of Nations – Egypt v's Senegal. Being from Liverpool, with both Mo Saleh and Sadio Mane playing, I was supporting both teams, although I'd say that the Tanzanian's were rooting for Senegal.
The following morning we were up and out to go on an adventure. I like to give my groups 'authentic' African experiences, and what could be more authentic than a random rainstorm, our bus getting stuck in the mud and half the village coming out to help!
We (I say we – but 'we' just watched helplessly) couldn't get the bus free, so we ended up with a slightly longer hike than we were expecting, but it was all part of the experience.
We went to make coffee at my Chagga friend Eli's house where we also had a delicious lunch before we made the hike up to the beautiful Materuni Waterfall.
We all brought our swimsuits so went into the very freezy, breezy pool for a dip! Believe me, posing for those photos was much harder than it looks, but very, very fun.
---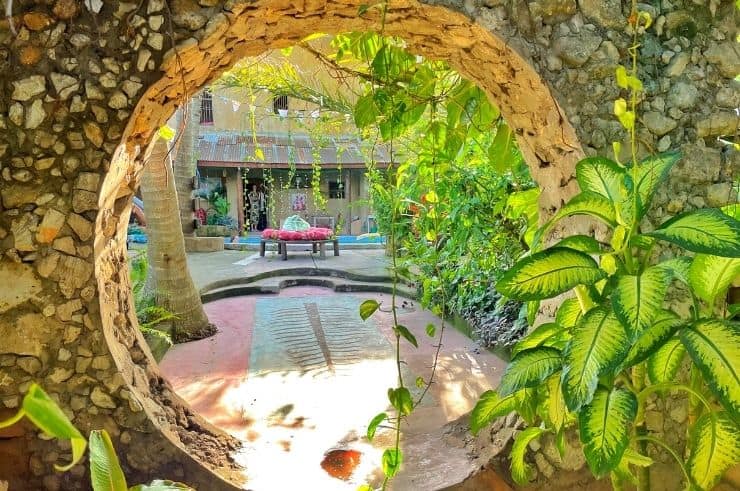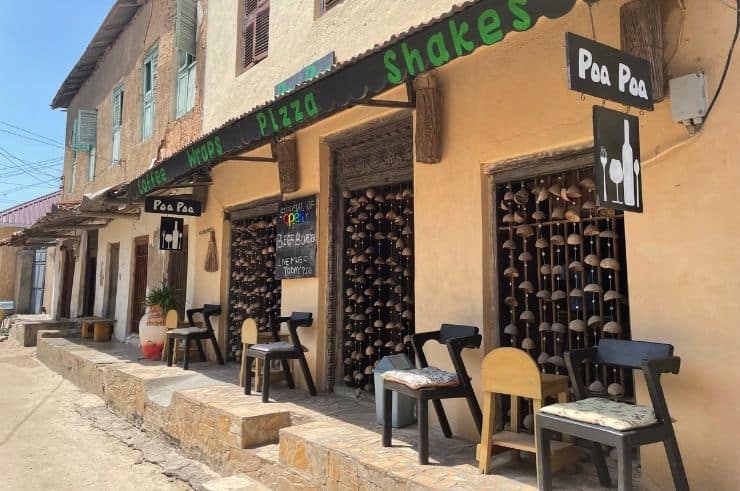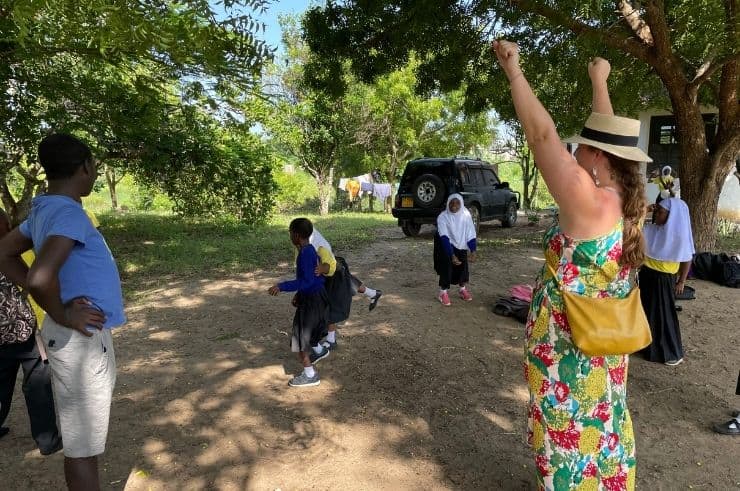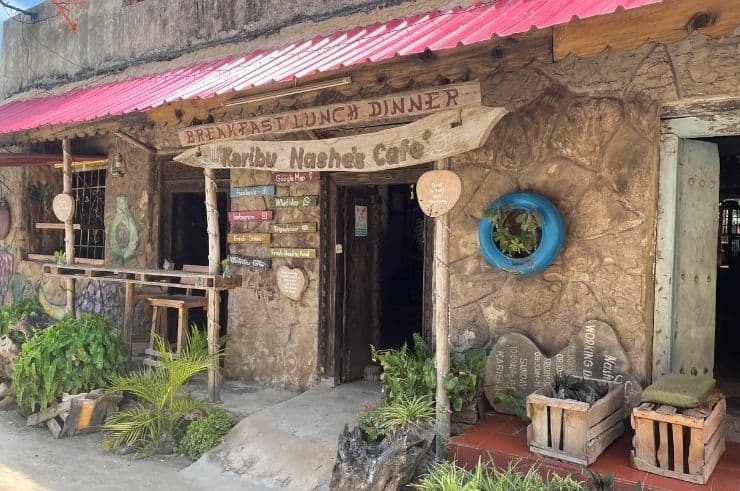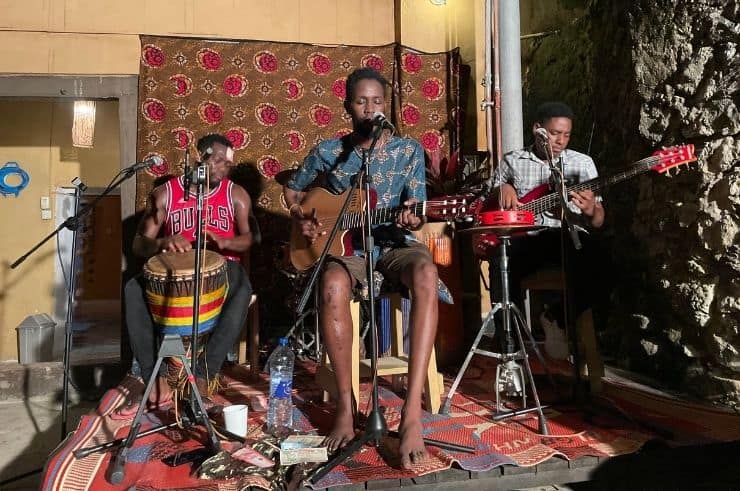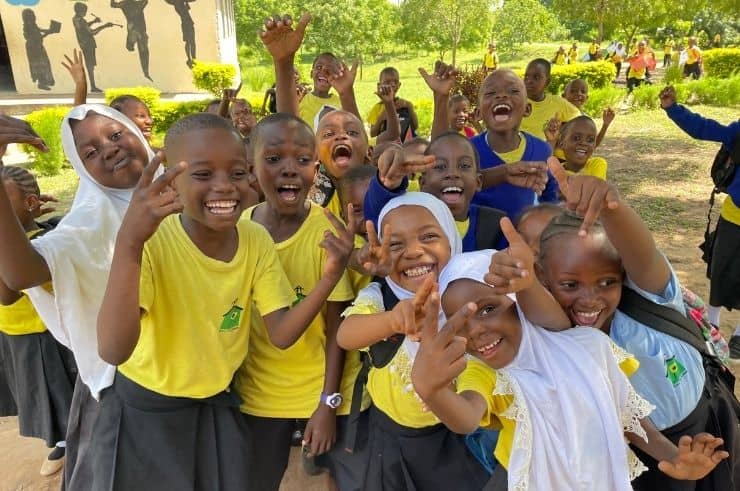 Bagamoyo
Leaving Moshi, we drove 8 hours down to the town of Bagamoyo on the Swahili coast. This was where I spent some time volunteering back in 2009 with the Baobab Home, so it holds a very special place in my heart.
To be honest, I didn't do much whilst we were here apart from catching up on work, however, some of the group took part in activities including walking and cycling tours of the town and most of the girls went to the spa for full-body massages. We also took in the weekly live music at Poa Poa Cafe with some of my local friends.
On our second afternoon, a few of us went to visit the Steven Tito Academy and the Baobab Home to see the kids I used to work with (they're all grown up now) and learn about the amazing work that they do. The kids were super excited to see us and I was very happy to see them too!
---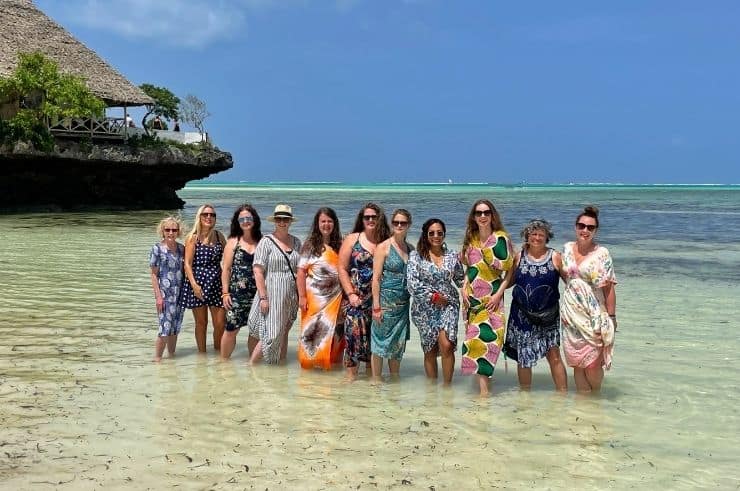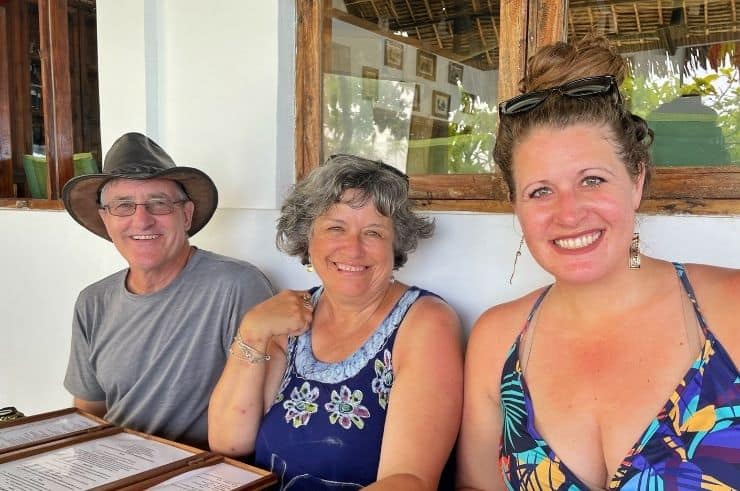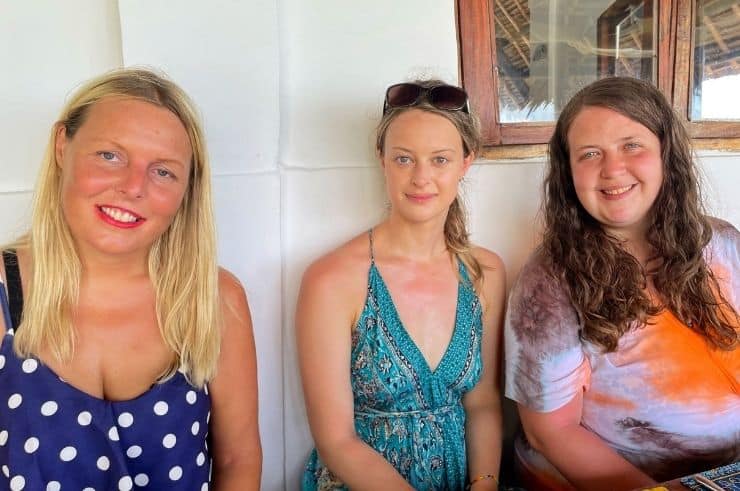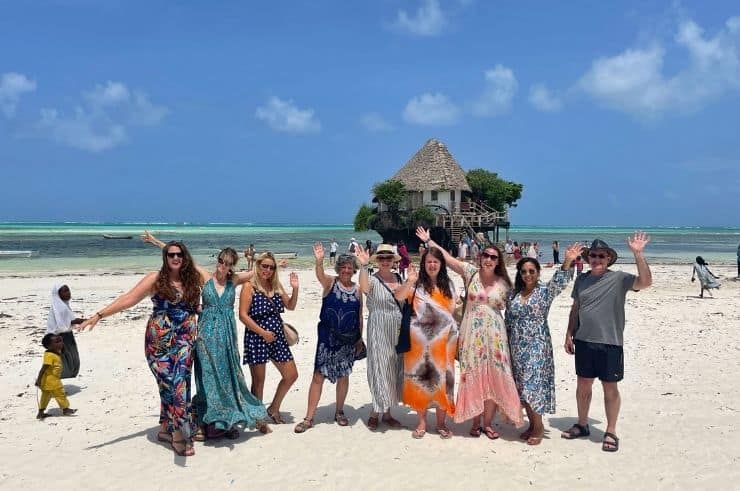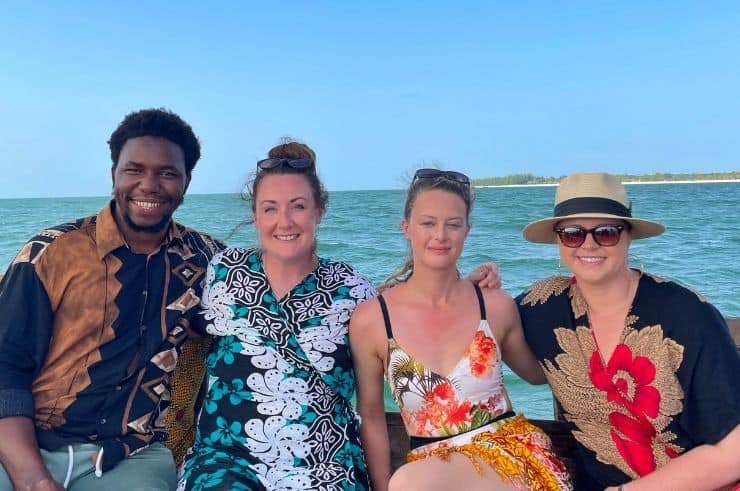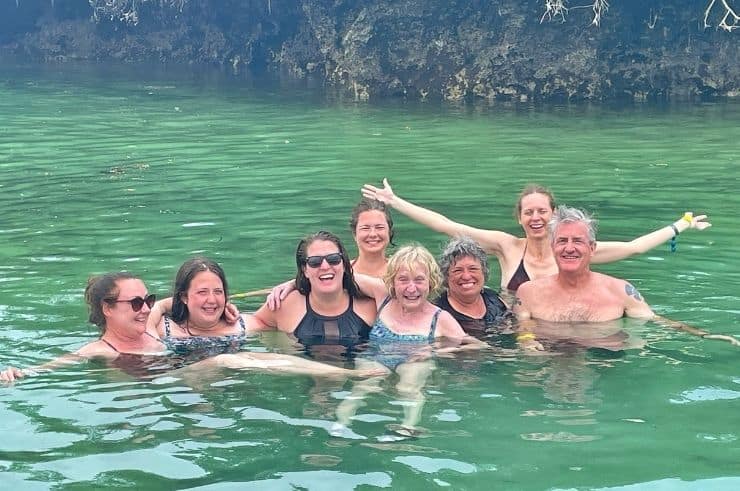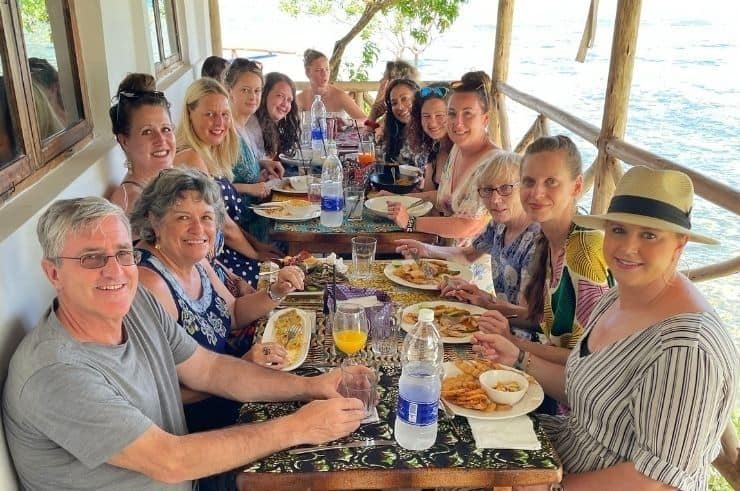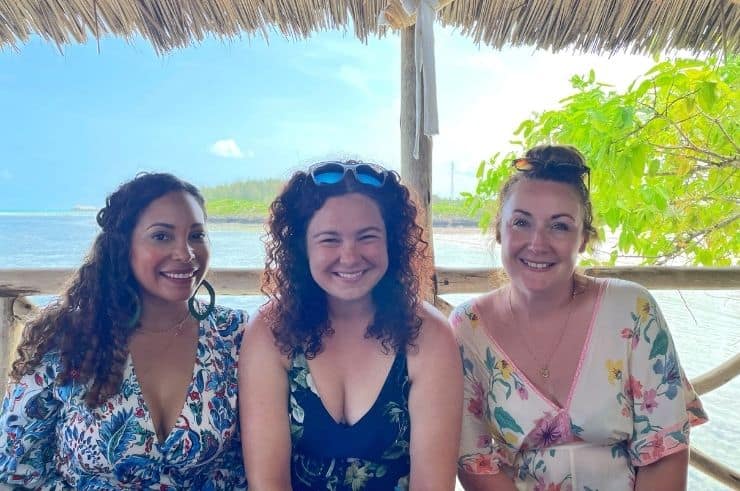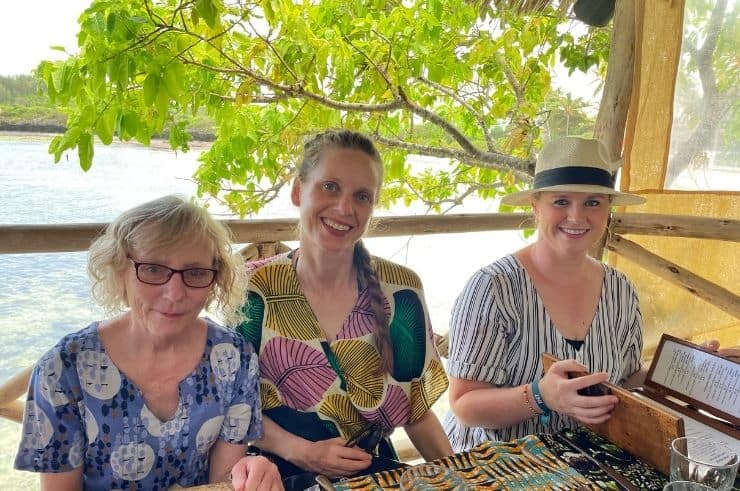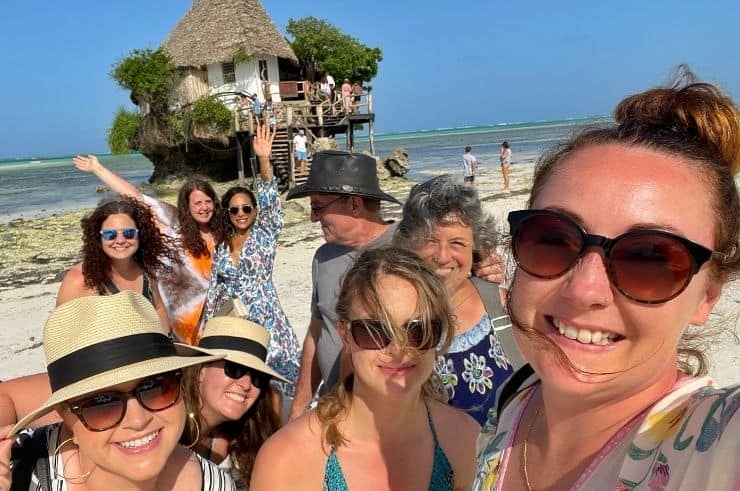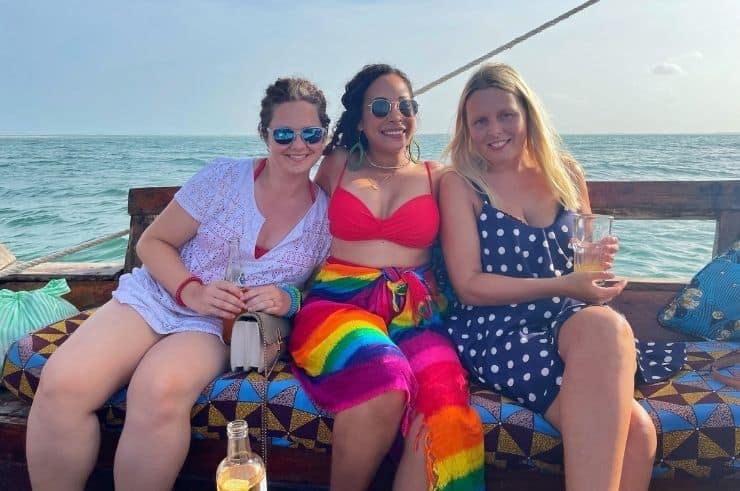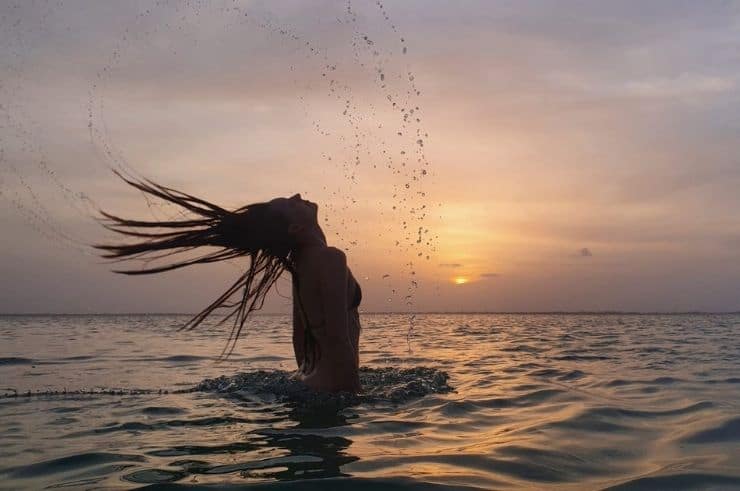 Paje
We then hopped on the ferry over to Zanzibar. Usually, we stay in Stone Town first, but for this trip, I switched the schedule around to accommodate the Sauti za Busara Festival, so our first stop was Paje on the Southeast coast.
Our time in Paje was for relaxing and that's what we did. We hung out at the beach, went for lunch at The Rock and went for a private sunset cruise in Chwaka Bay. This was a lot of fun with music, snack and drinks, plus a bit of swimming and exploring the mangroves.
---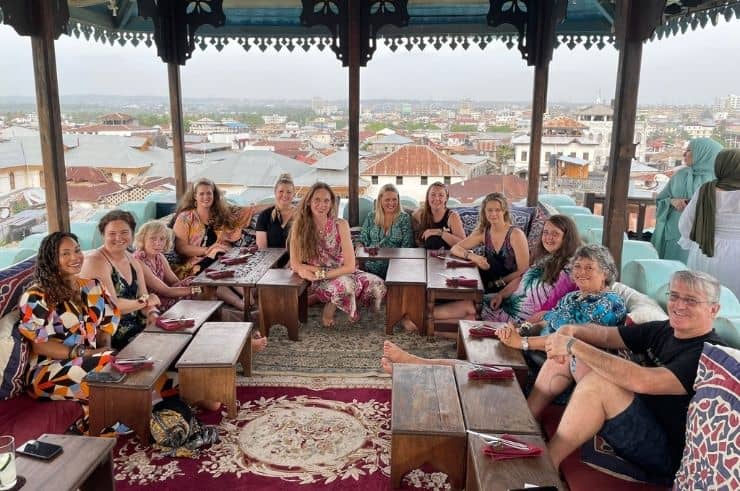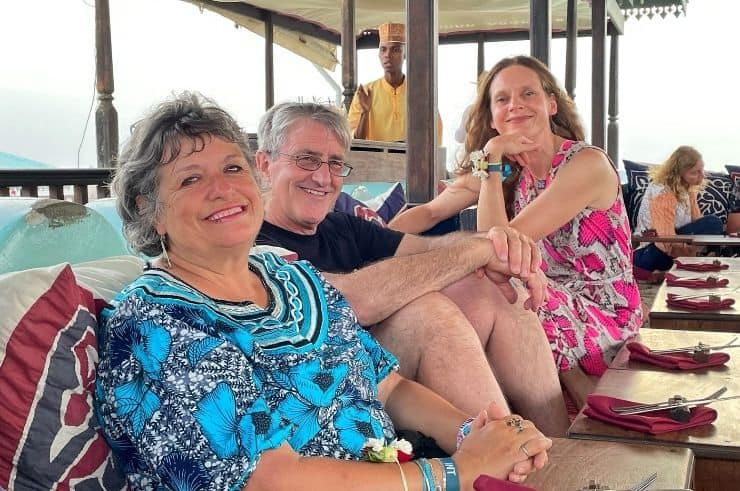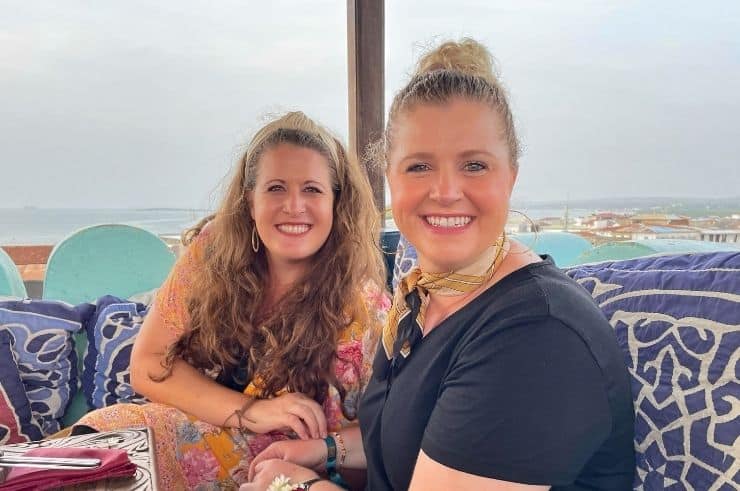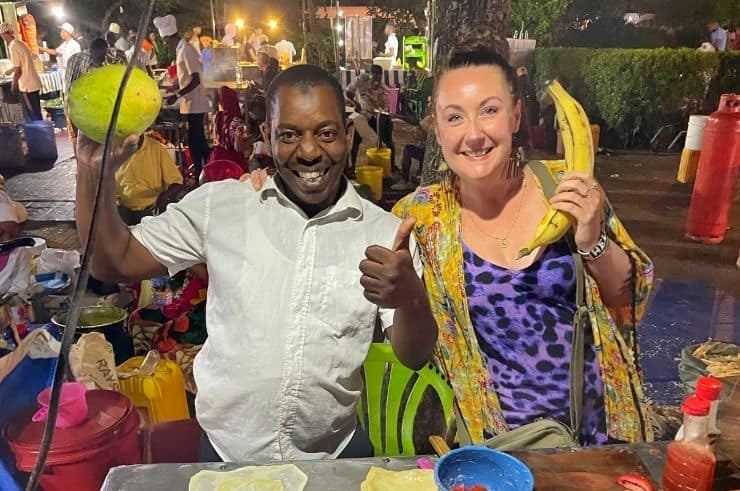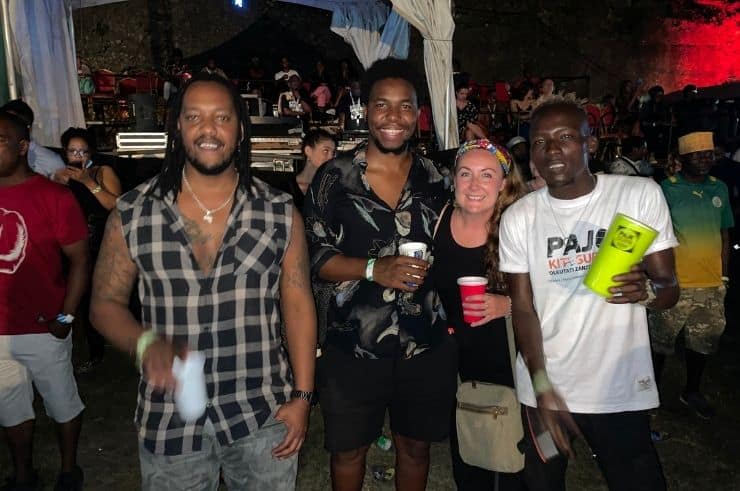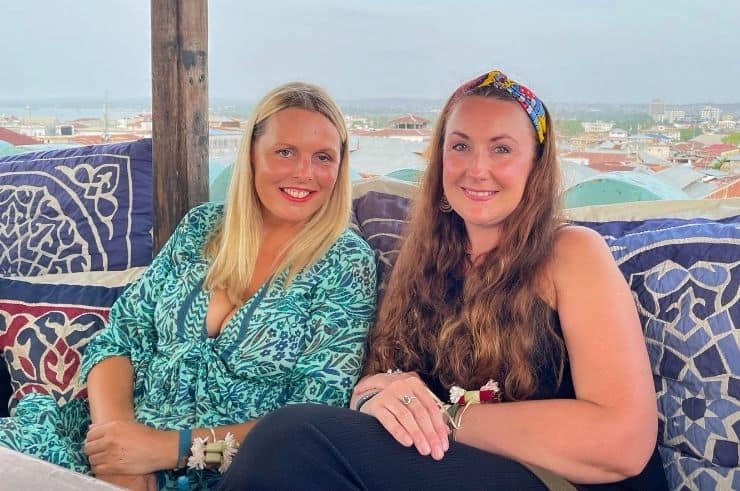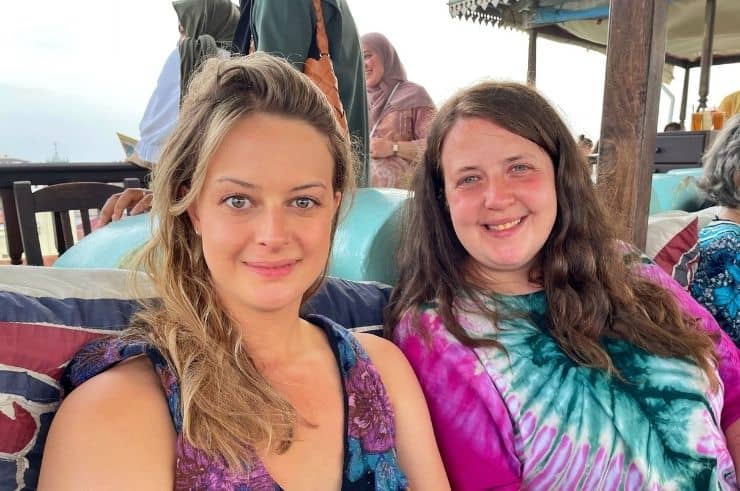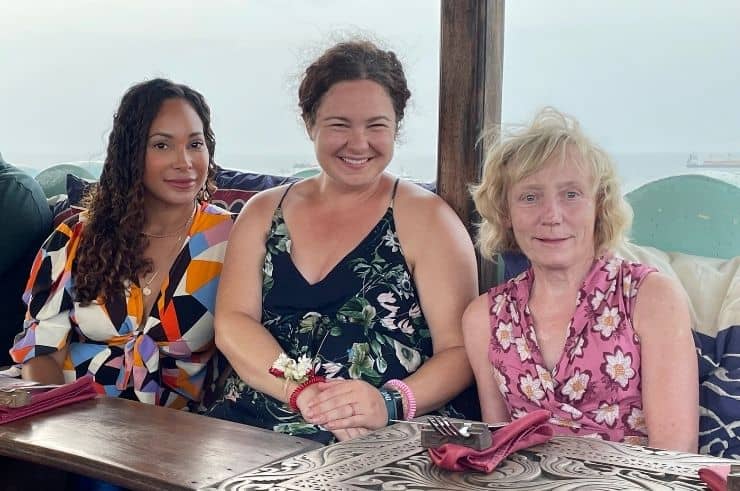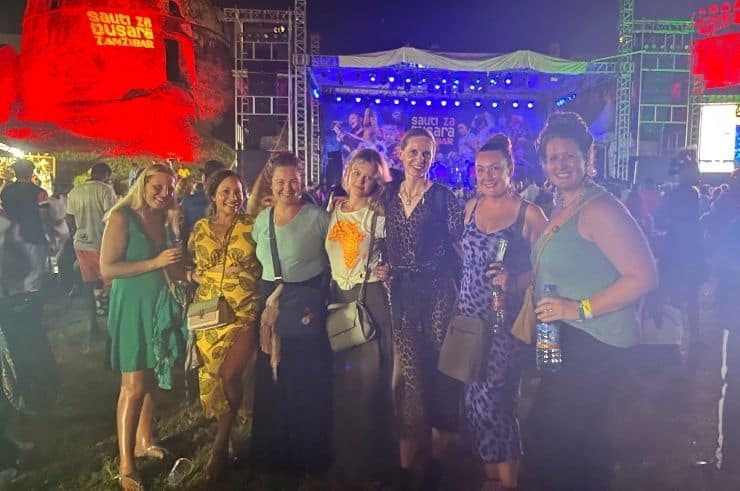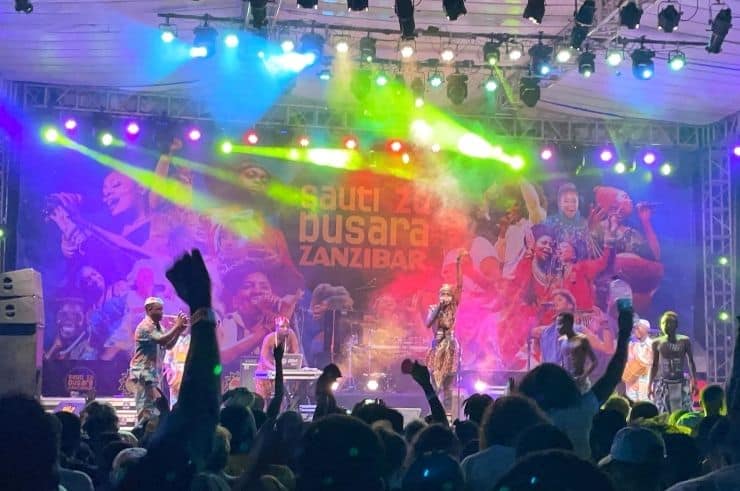 Stone Town
Our last destination on the tour was Stone Town. Whilst we were there, the group shopped, ate, took an awesome walking tour with my friend and local guide Aiysha and went on a boat trip in Menai Bay where we saw a pod of dolphins.
In the evenings we ate at Forodhani Gardens food market and visited one of my favourite restaurants, Emerson on Hurumzi, for a beautiful Swahili dinner with live Taarab music.
Afterwards, we headed to the Sauti za Busara Festival to dance the night away – it was very, very fun and I got to catch up with tons of friends who were in town for the festivities! You'll have to watch my Instagram Stories highlights to get the full vibe!
And then it was time for home! Two and a bit weeks flew by sooooo fast. I'm still processing all the things that we saw and did. I truly believe that the universe brings the right people together at the right time and what an amazing group it was.
I miss you guys! x
---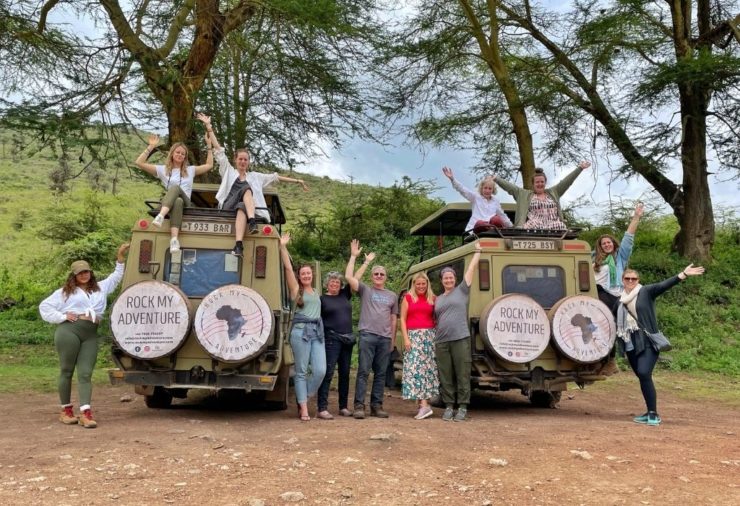 Testimonials
"This trip has been nothing short of extraordinary, superbly-planned and loads of fun. Your leadership in creating this company made East Africa tangible, accessible and possible – for that, I will be eternally grateful. Also, you're so fun. I loved our dinner and road trip chats about all things reality TV, Africa and home. I'm happy to have a new friend in you – fun makers unite! Until the next RMA trip…"
SAMANTHA | USA
"A trip of a lifetime with a great mix of culture and nature. I knew it would be good but it exceeded my expectations. The safaris were amazing, we saw so much. The Masai Mara was incredible. We saw so many animals up close, just like watching a wildlife programme in real life. I loved travelling in the group. It's like travelling with friends. I am always apprehensive about meeting new people but everyone has a common interest and it's not long before you're enjoying sharing the holiday experience with them. The tour has a very personal touch and Helen really cares about everyone having their best experience. For me Helen's knowledge, connections, care, attention and commitment to ensure everyone has a great time is exceptional."
SUE | UK
"Wow! What a trip! Thank you for sharing 'your' Africa with us! Your connection to the people, the places and the spirit is clear and absolutely wonderful. I'm so glad I was introduced to your adventures and was able to join this one. I have been on many trips before, but your dedication to offering a comprehensive experience and view of Kenya & Tanzania is special and unique. I so appreciated the care and consideration you put into the stops, the schedule and the interaction with people. It made the trip all the more special! I have had the time of my life and have been awakened to all that Africa has to offer. Thank you!"
ERIN | USA
"It felt like being with a group of friends, I love how personal it all felt. Nothing like the traditional, more corporate tour – there is a personal touch! The activities were all amazing and well thought out! I'm normally a solo traveller, but I was surprised how infrequently I felt the need for alone time."
KATE | UK
---
Want to come on the next Rock My Kenya & Tanzania Adventure?
Ready to book your space on this incredible trip? Then click here or click on the button below to place your deposit! Want to have chat with me before you book? Send me a message using the form below and we can arrange a call!
Can't make this trip but want to be the first to know about upcoming Rock My Adventure tours? Sign up for the Rock My Adventure newsletter here.