Last updated on July 11th, 2021 at 08:26 am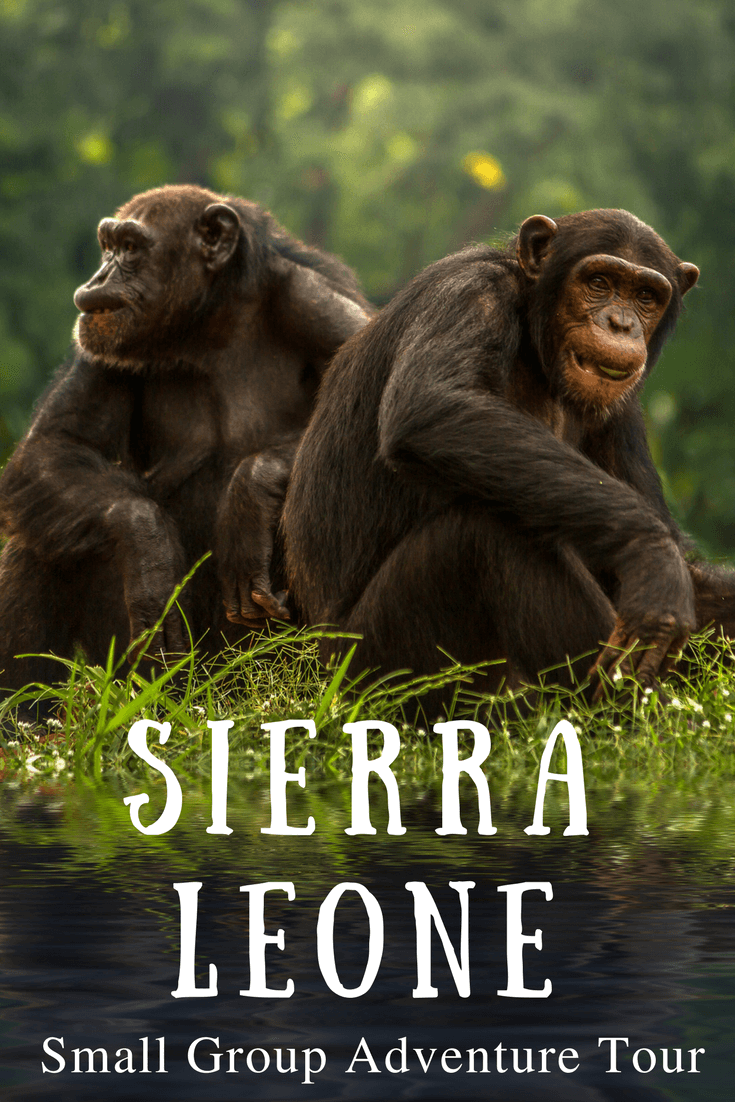 A couple of days ago, I turned 38. 38!!! Where on earth has the time gone? It doesn't seem like 5 minutes since I was 28, planning and getting excited about my first trip to Africa!
10 years on and it seems like history is repeating itself, as I've been planning another 'first' trip to Africa.
If you've been reading my blog for some time, you'll know that I have been longing to visit West Africa for quite a while. Eventually I want to go everywhere in West Africa, but it's always been Sierra Leone that has intrigued me the most.
Sierra Leone is known to be a challenging, difficult and raw place to travel. They say it's rough and ready and only for intrepid travellers. I'm told it's not really ready for mainstream tourism. Sounds perfect to me.
So I reckon it's about time I went, don't you? And here's the best part… you can come too! 😉
Without futher ado, I'm very excited to announce that in March 2019, I'm going to be running the very first… Rock My Sierra Leone Adventure!
Sierra Leone (aka Sweet Salone) is an amazing and misunderstood country, with stunning landscapes, amazing wildlife and vibrant traditions yet due to its turbulent history, it's pretty much untouched by mainstream tourism. So if you're looking for a very different, real and intrepid adventure, then this Rock My Adventure trip might just be the perfect one for you!
This will be a bit of a 'pioneer expedition' and we'll be discovering this amazing country together. But with the help of some great people on the ground, I've think I've pulled together a pretty epic trip!
Rock My Sierra Leone Adventure Highlights
Explore exciting Freetown, the capital of Sierra Leone, on a historical and cultural tour of the city.
Visit Bunce Island, a former slave-trading post and important historical site.
Freetowners know how to party so maybe you can join them on a night out in the city.
Shop for locally made handicrafts and souvenirs in the local markets.
Take a tour of the Tacugama Chimpanzee Sanctuary and learn about their amazing conservation work.
Hike in the jungle surrounding Tacugama and enjoy a picnic lunch.
Stay in eco-lodges at the sanctuary amongst birds, butterflies and wild chimpanzees.
Spend time at the Rogbonko Village Retreat, a community-based initiative, where we'll experience the local culture and learn what it's like to live in a rural village in Sierra Leone.
Take walks through the bush, go canoeing and learning to make local food at the Rogbonko Village Retreat.
Stay at Tiwai Island Wildlife Sanctuary, an important conservation project on an inland island on the River Moa.
Go on a guided hike through the Tiwai Forest where you may see some of the rarest & most colourful primates in the world.
Search for the elusive and rare pygmy hippo on a night time tour of Tiwai island.
Take a scenic boat trip along the River Moa.
Visit some of the local villages surrounding Tiwai Island and see (and take part in) traditional dances.
Visit the Gola Rainforest National Reserve.
Stay on the chilled out Banana Islands and experience Sierra Leonian hospitality.
Go on a true adventure on a camping expedition to the beautiful Turtle Islands, one of the most remote places in West Africa.
Visit remote fishing communities in the Turtle Islands and learn about their unique and traditional way of life.
Relax on some of the most stunning beaches in West Africa.
Explore the Freetown Peninsular beautiful beaches.
Try all the amazing fresh seafood on offer.
Go surfing at Bureh Beach or try some of the fantastic water sports on offer along the peninsular.Enjoy a goodbye dinner at one of Freetown's best restaurants.
For the full (awesome) itinerary and all the details of the Rock My Sierra Leone Adventure tour click here! 
Want to hear what others have to say about Rock My Adventure, then check out my Feedback Page! Or if you're not quite ready for Sierra Leone, why not check out some of the other Rock My Adventure tours to Kenya, Malawi, South Africa, Mozambique, eSwatini (Swaziland), Zambia, Botswana, Namibia, Morocco, Uganda, Rwanda, DRC & Tanzania!
Here's what you can expect on a Rock My Adventure tour…