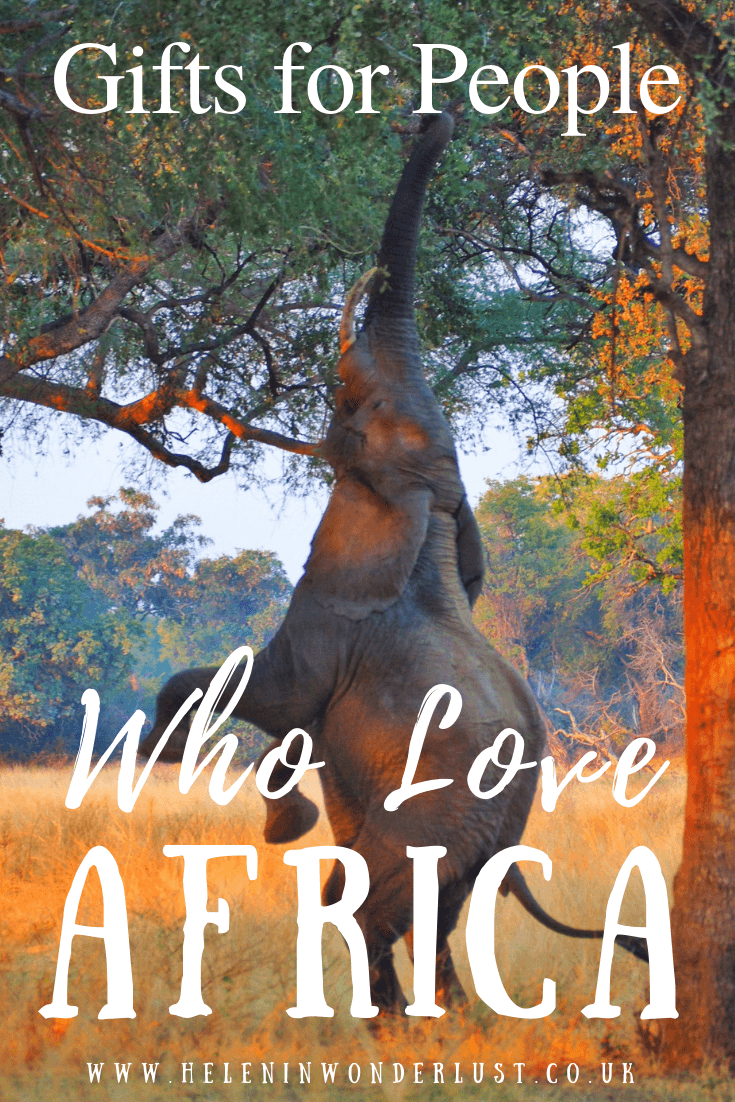 At this time of year, there are lots of gift guides around. Gifts for him, gifts for her, gifts for travellers, gifts for bloggers… you name it! However I wanted to put together something a little different. An African themed gift guide for people who love Africa and Africa travel, like me!
These days, when people ask me what I want for Christmas or birthdays, I usually ask for something practical, something that I need, rather that I want, something I can use on the road, as at the moment, that's where I spend the majority of my time.
However, when I'm home (as I am right now) I do love having things around me that remind me of Africa and every now and again, it's nice to give (and receive) gifts that you can keep. So I put together this list to help you pick out the perfect gift for the Africa lover in your life!
I hope it helps!
Africa Necklace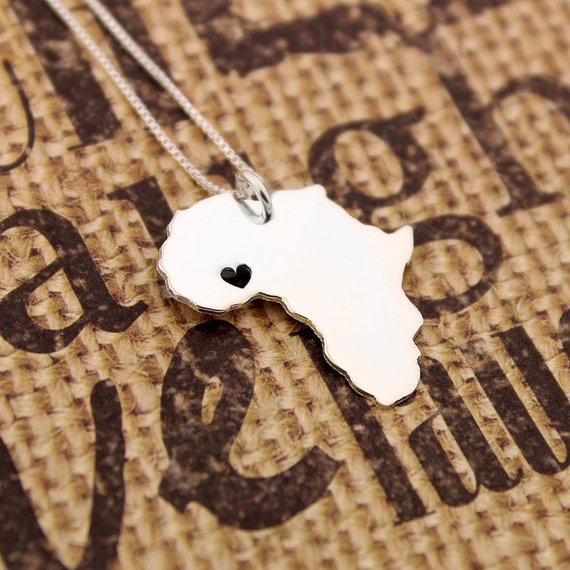 I absolutely love these silver Africa necklaces and if you look closely, you'll see that I'm wearing one in a lot of my pictures. I picked mine up from a craft market in Cape Town, however you can find really similar ones here and here.
They're such lovely presents and I wear mine every day.
---
Toto Africa Print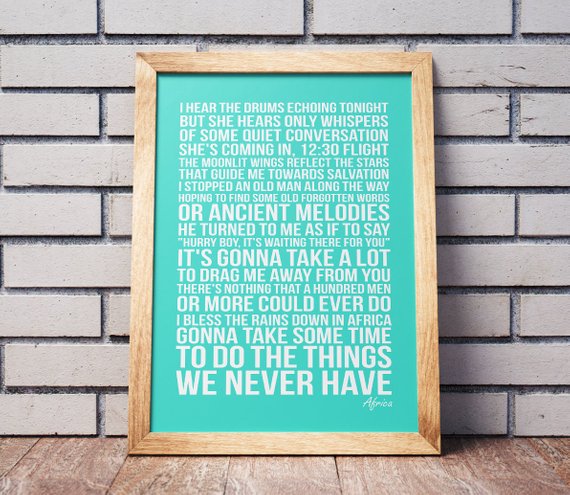 Toto's 'Africa'. You either love this song or you hate it, but I reckon most people who've been to Africa love it. Me included. So I think this framed picture of the Toto Africa lyrics is a wonderful gift! They make them in tons of different colours too.
Sing it with me… "I bless the rains down in Africaaaaaaaaaaa".
---
African Safari Calendar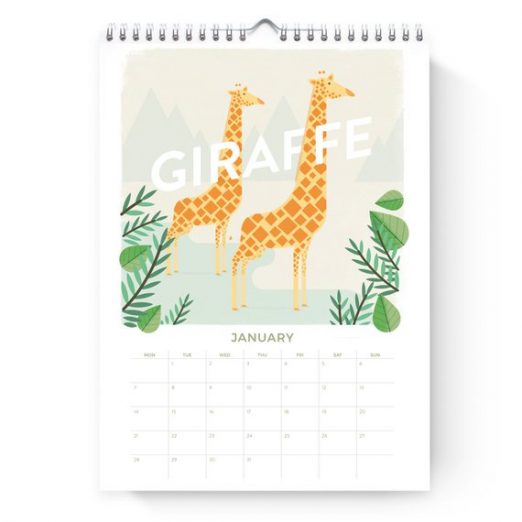 We all need a calendar, maybe not if you are travelling (bit tricky to cart around), but if you're counting down the days until your next trip, or just want a nice touch of Africa in your house then I think this African Safari Calendar is really cute.
---
Africa Lonely Planet Guides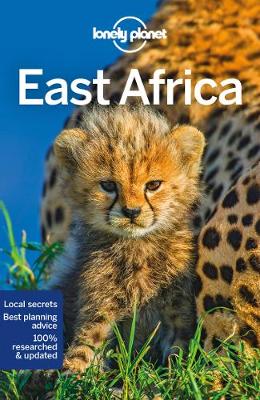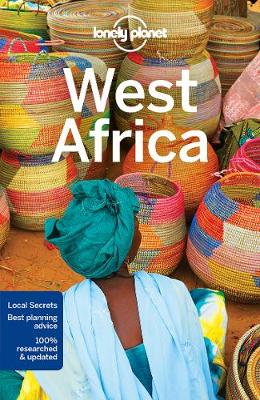 I love Lonely Planet guides and often use them when I'm planning a trip to a new place.
However, I would say that their more specific guides are much better than the more generic ones. So for example, the Lonely Planet East Africa is better than the Lonely Planet Africa, which is very generalised. And it's always better to buy the newest version too.
They also have lots of coffee table/inspirational books which make great gifts too.
---
Rock My Adventure Gift Voucher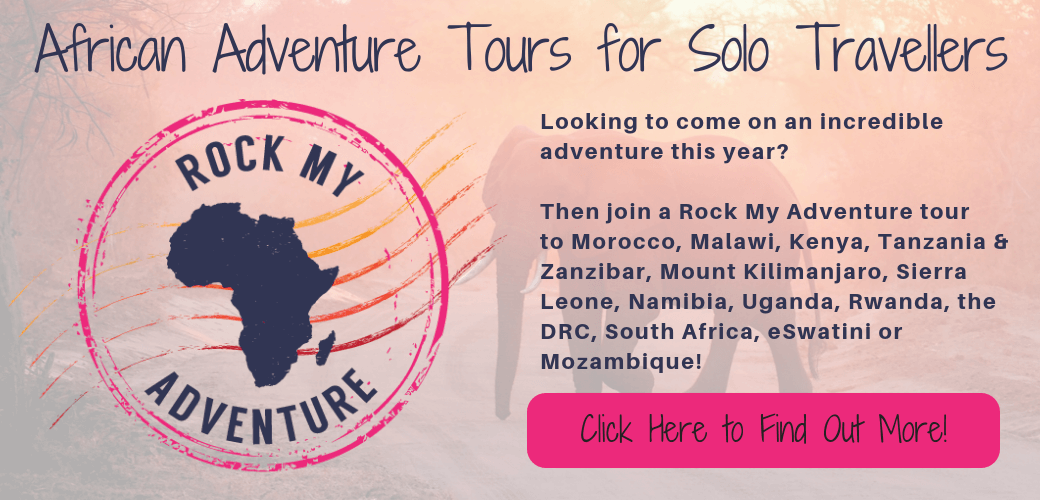 Want to give your loved one to the adventure of a lifetime? Why not treat them to a voucher for the Rock My Adventure trip of their choice! We currently run tours in Morocco, Malawi, Kenya, Tanzania, Sierra leone, Namibia, Uganda, rwanda, DRC, South Africa, eSwatini and Mozambique.
For those of you who don't know, Rock My Adventure is a small group Africa tour company for solo travellers, started by me (read more about us here) and vouchers can be purchased in various amounts and put towards any of the Rock My Adventure tours.
Contact me for details!
---
Personalised Mount Kilimanjaro Print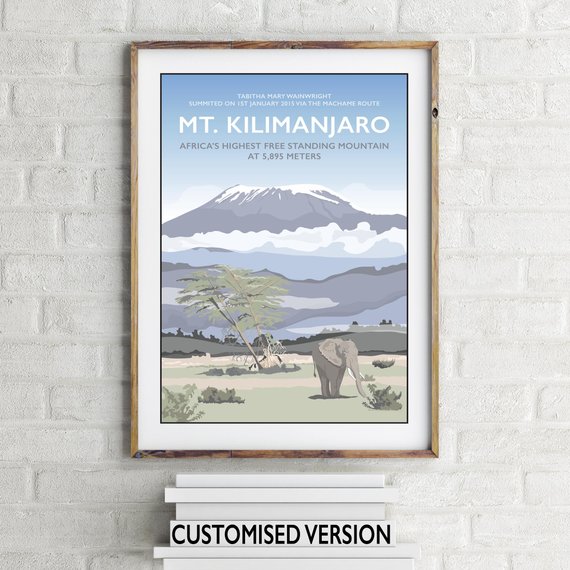 I think that this personalised Kilimanjaro print would make an incredible gift for a loved one and if they've climbed it you can even personalise the print with their name, route and date! I would love this (fyi, I summited via the Machame Route on 21st July 2009).
You can also get a non-personalised version too.
---
Zebra Coasters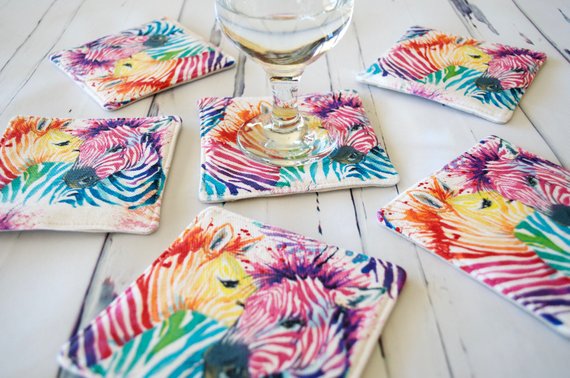 If you hadn't figured it out already, I love rainbows and I love animals, so these bright and pretty zebra coasters from Etsy are right up my street!
---
Save the Chubby Unicorns T-Shirt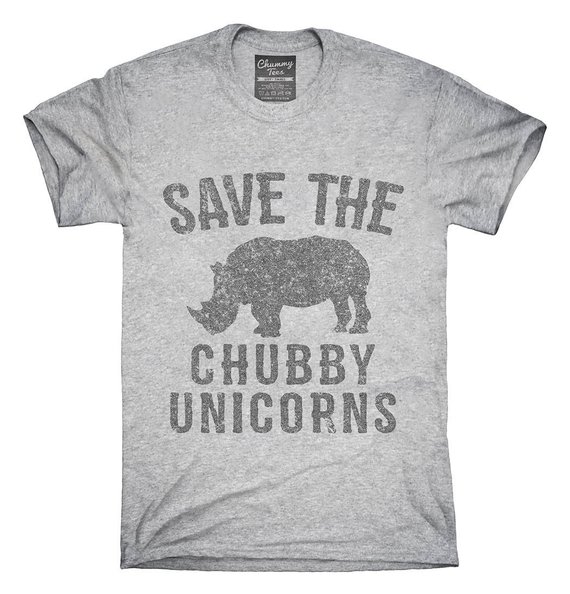 I love these Save the Chubby Unicorns t-shirts. I have one myself! they're the perfect t-shirt for taking to Africa and look cute styled with a nice pair of jeans or jean shorts and pumps. There are a few different versions but I this faded style one the best.
---
National Geographic Africa -Â 
Around the World in 125 Years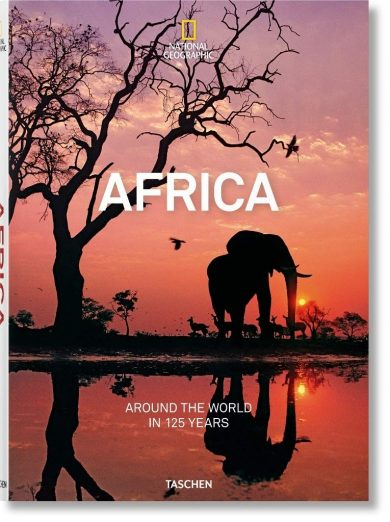 I love all things National Geographic so I think this beautiful book, National Geographic Africa – Around the World in 125 Years, which contains many of the best Nat Geo photos of Africa) and is a great gift for anyone who loves Africa and nature.
---
Serengeti Print Fabric

If your loved one is the crafty type, I love this colourful Serengeti print fabric which would be great for quilting, making bags or maybe even framing to make a nice wall piece. I just thought it was really pretty and cute!
---
Love, Life & Elephants: An African Love Story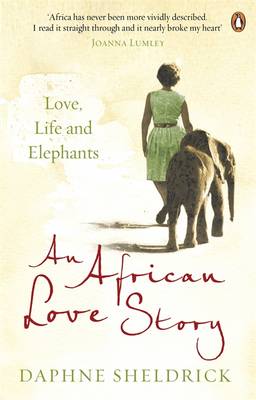 Love, Life and Elephants: A African Love Story is one of my FAVOURITE books.
It's the extraordinary true story of the life of Dame Daphne Sheldrick and her husband David, a warden of Tsavo National Park. They were (and still are) instrumental in protecting the elephants of Kenya. A wonderful read that made me cry a number of times!
For more suggestions, read this post which has lots of great Africa books listed.
---
Sponsor an Animal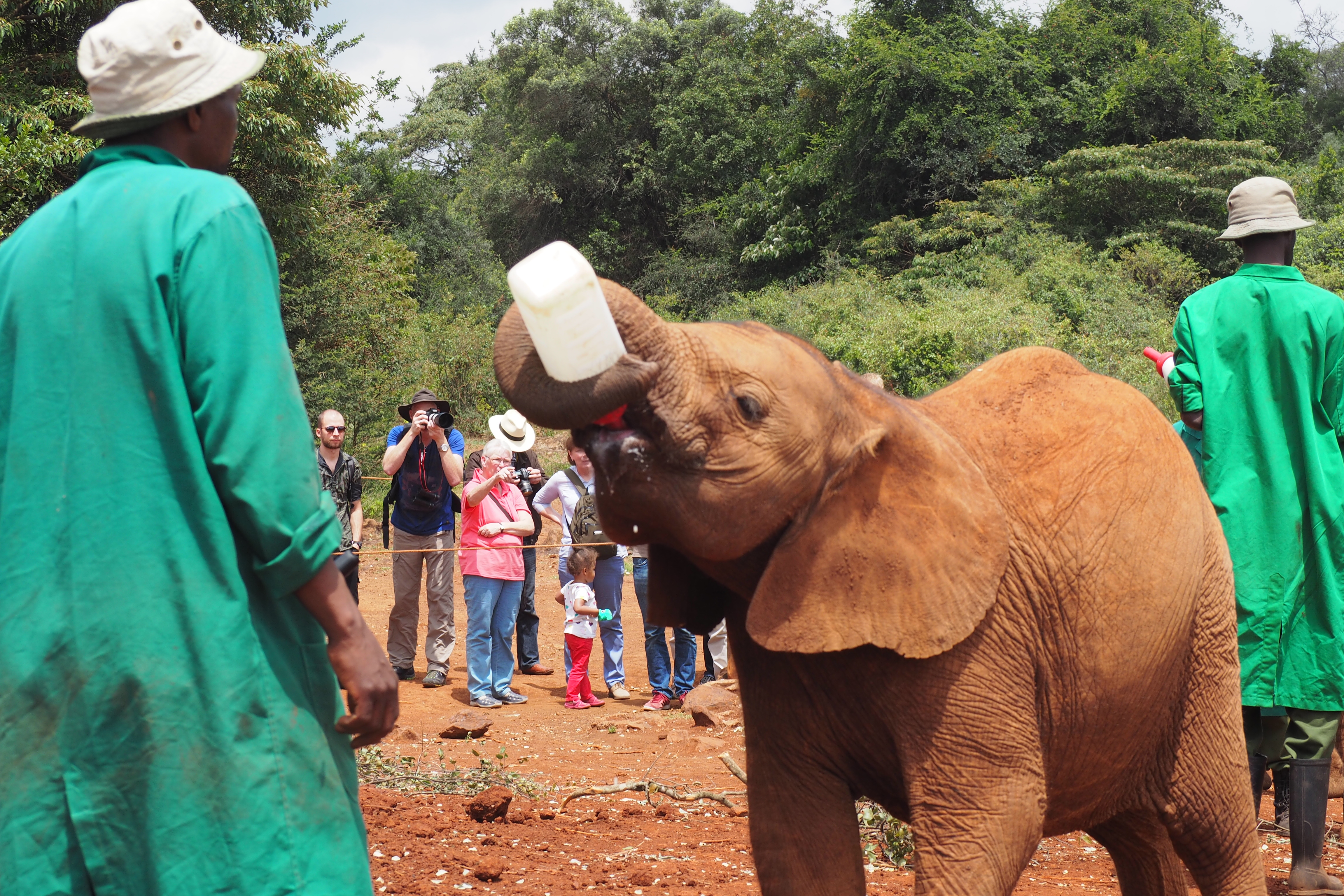 You can foster a baby elephant at the David Sheldrick Wildlife trust, the organisation started by Dame Daphne Sheldrick!
They do great work in Kenya and this would be a great gift for a child to teach them about conservation and caring for our wildlife. Sponsors receive a watercolour painted by Angela Sheldrick and are also able to visit outside of the usualy visiting hours and therefore away from the crowds.
Another idea is to sponsor through the wonderful Born Free Foundation who operate all over Africa.
---
Swahili Phrasebook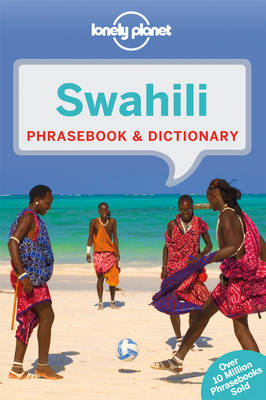 If your loved one is heading to Tanzania, why not give them a little head start by getting them a Swahili phrasebook.
I had this book the first time I went to Africa, and spent part of the 3-day journey from Zambia to Tanzania teaching myself Swahili and practicing on anyone who would listen to me. It really helped!
Swahili is mostly spoken in Tanzania, but also in Kenya, parts of the DRC and Uganda.
---
Amarula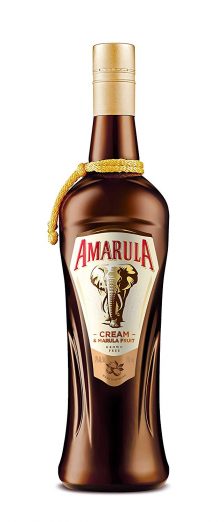 The sundowner drink to rule them all. When you go for sundowners (sunset drinks – often on safari or at a pretty viewpoint) in Africa, there is one drink that stands out above the rest and that's Amarula.
It's a bit like Bailey's but better. Also very nice added to a shot of espresso to make an Amarula coffee. I always have a couple of bottles of this in for Christmas!
You can even get it in chocolate bar form and Amarula Vanilla Spice
---
Tastes of Africa Cookbook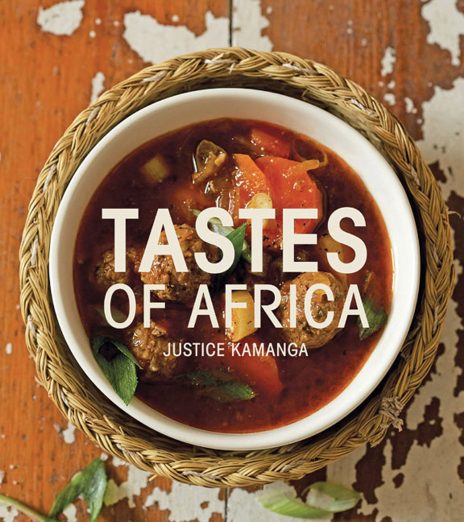 Whilst travelling around Africa, you will get to try all kinds of amazing different foods, from delicious curries to amazing stews and gorgeous sweet treats, so I always think it's nice to be able to cook those dishes at home too, so an African cookbook is ideal!
---
Whitley Neill Gin (Inspired by South Africa)

Gin is super trendy these days, so if you have a gin lover in your life, you could get them this lovely Whitley Neill English gin that was inspired by South Africa and uses South African ingredients.
For something a bit different, try mixing your gin with ginger ale instead of tonic. Or for something stronger and very 'African', mix it with a Stoney Tangawezi (if you can find one) and the Africa memories will come flooding back.
---
African Print Cushion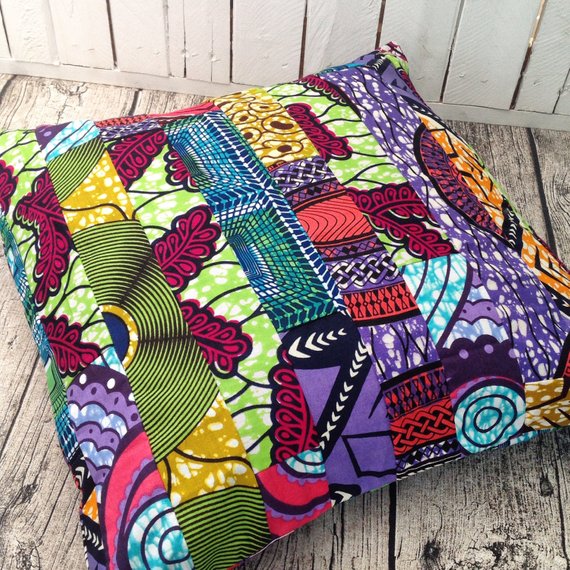 I love these African print cushions to brighten up a room. I have one of these at home from the same designer. Mine is similar, but made from slightly different fabrics, but very similar colours to what you see here.
---
Mrs H.S. Balls Chutney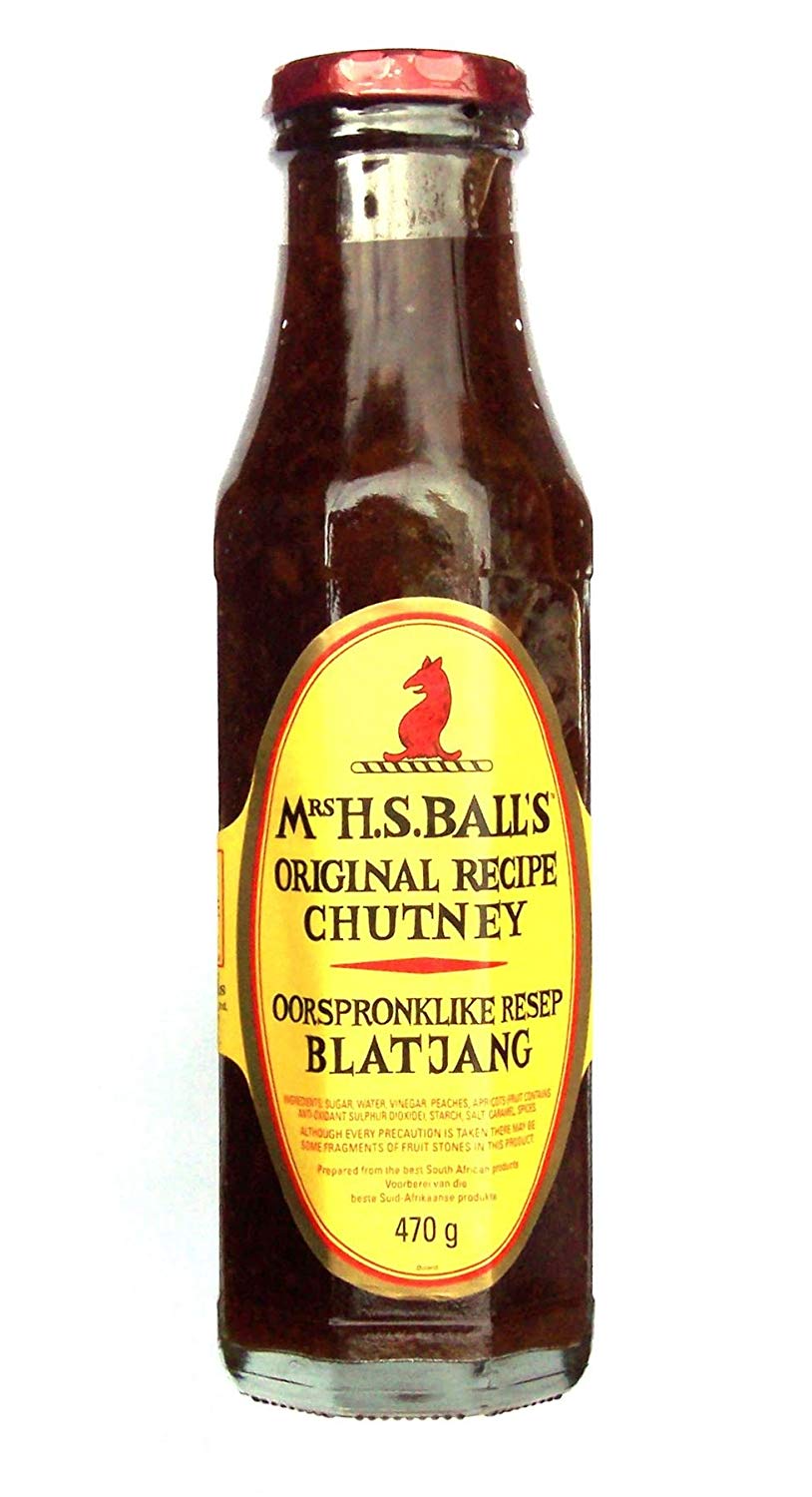 Ok, so this is a bit of a jokey stocking filler, but anyone who's been to Southern Africa knows the beauty of Mrs H.S. Balls Chutney, so would appreciate getting a nice bottle of the good stuff.
And, I've just seen that you can buy the Simba crisps online too… uh oh!
---
National Geographic Africa Calendar 2019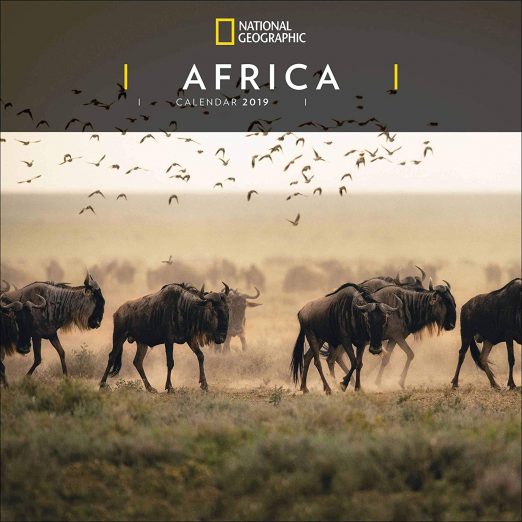 Another calendar, but I absolutely love the National Geographic Africa Calendars. They're super handy, really beautiful and just have the most amazing photos to remind you of Africa.
---
Personalised Gifts

Another great gift is to create personalised gift. I LOVE this mug that my friend Siobhan gave me from Photobox. On it is a picture of me and our friends Moses and Kate in Africa in 2009. I've had this mug for years now and still use it every day.
I've made loads of these for my friends too! They also have a ton of other item you can personalise too, including photo books, calendars (yes, more calendars), t-shirts, wall art, coasters, cushions… you name it.
---
Make an African Gift Hamper

A really lovely idea would be to buy a wicker-type hamper or a cardboard type box and cover it in kitenge fabric and make up a personalised Africa hamper with a few different African-themed items in it.
Just make sure to buy this last so it fits everything in!
---
More Practical Gifts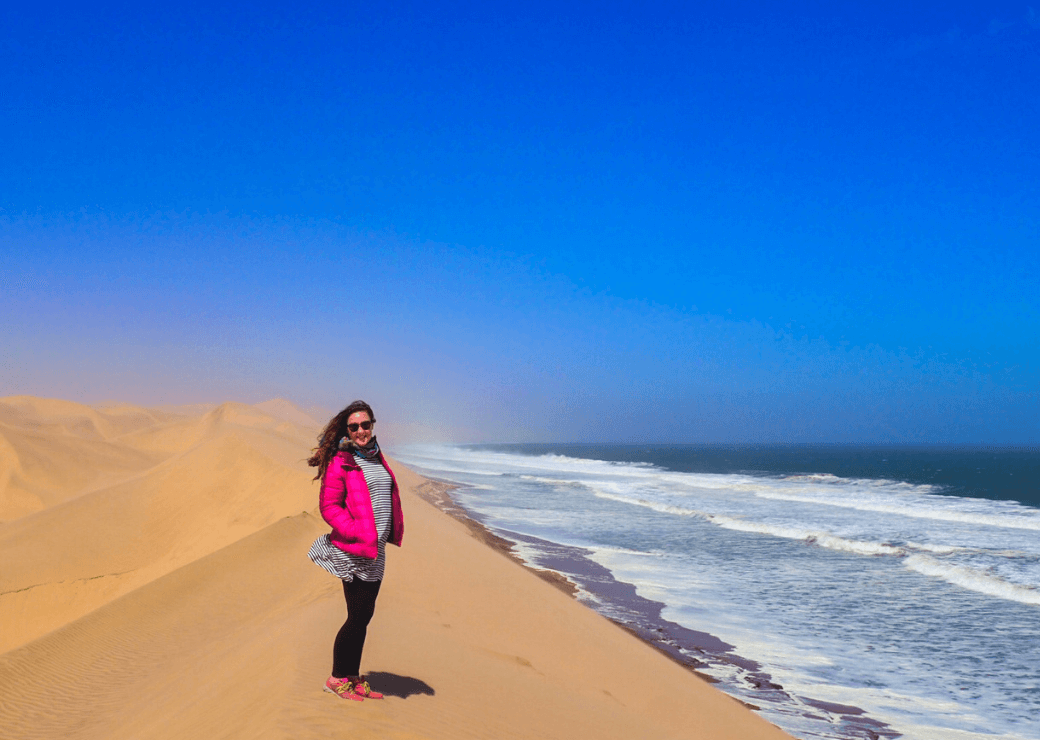 And a bonus one…
If you want to buy something more practical for your loved one, something they can actually use whilst in Africa, take a look at my Africa Packing List. It's super comprehensive and pretty much lists every single thing you could need for an Africa backpacking trip.
I hope that helps you find the perfect gift for the Africa lover in your life! If you have any other suggestions, feel free to add them in the comments below!
---
Please Note: Some of the links in this post are affiliate links, which will earn me a small commission at no extra cost to you. Affiliate sales help with the running costs of this site, so thank you for your support!