One of the highlights of my first trip to Africa, was a visit to the Umoja Women's Village in Kenya. A village on the banks of the Ewaso Ng'iro River in Samburu National Reserve, around 380km from Nairobi. The village is inhabited by members of the Samburu tribe, who are closely related to the Masaai. What's unusual about this village, is that it is only made up of women and some children who are growing up in the village.
I heard the women coming before I could see them. They were clapping and singing, their wonderful African voices working in perfect harmony. Growing louder as they approached, I was mesmerised by their colourful robes, beaded necklaces and headwear.
The women performed a number of ritual songs and dances for us to see, thrusting their chest and shoulders forwards, which causing their necklaces to jump up and down as if they had a life of their own. They sang a song called 'My Cow is Better Than Your Cow' and a more serious song called 'The Vagina Song' where the women celebrated their bodies and their freedom.
The singing and dancing is very fun to watch, but beneath the surface there are serious connotations.  Samburu women have endured a lot through the years – with little access to education, Female Genital Mutilation, forced marriages (in some cases to MUCH older men, and men with HIV) and regular beatings.
The village was started by a Samburu woman called Rebecca Lolosoli in the early 1990's as a safe haven for the women who have had (or were about to) have the above practices forced upon them. Umoja actually means 'unity' in Swahili. The women work as a cooperative, selling their jewellery to passing tourists. They have since inspired other women to do the same.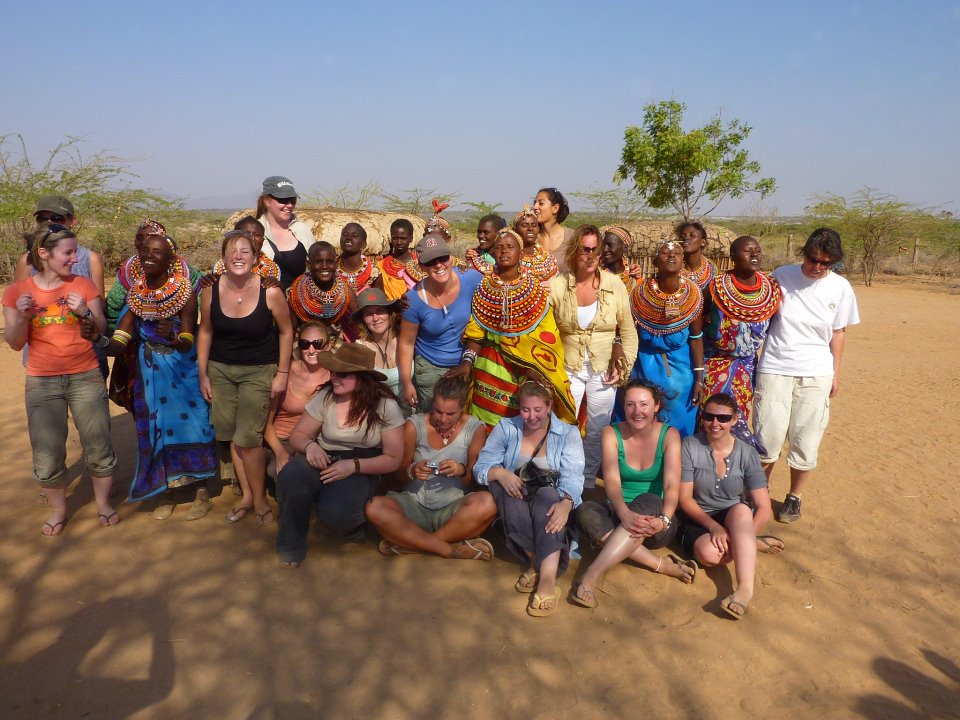 The women showed us how they maintain their traditional mud houses, by smearing  wet cow and elephant dung onto the outside walls. The huts were surprisingly cool inside and offered a wonderful respite from the dusty heat outside.
We stayed at the campsite which is adjacent to the village which is also owned by Umoja. The campsite is a perfect base for visiting the village as well as taking a game drive in the Samburu National Reserve. The camp has bar and restaurant facilities and you can also experience a traditional campfire dinner with more singing and dancing. The Umoja Camp is great if you are on a budget, however there are plenty of lodges in the area if you would like to stay elsewhere and a number of tour operators that can offer safaris.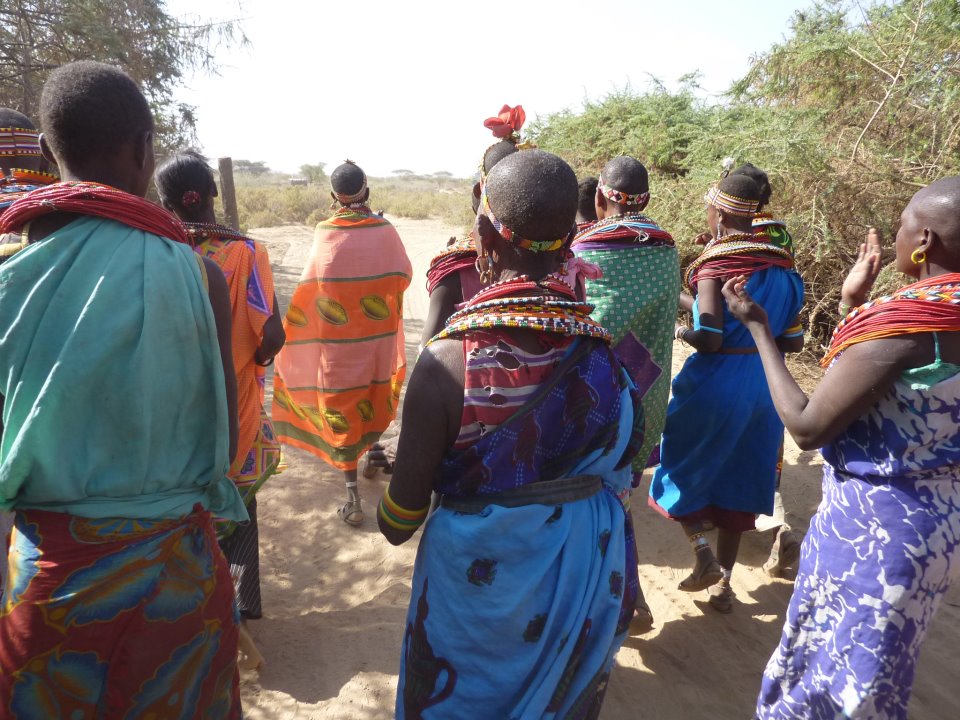 Please visit their website here for more information, booking or if you'd like to support them.
Essential Info:
Samburu National Reserve is around 5/6 hours from Nairobi by road.
I did my trip as part of an overland trip with Absolute Africa. They offer tours of various lengths, from 1 week – 11 weeks. All fees were included in the overall price of the tour. We stayed at the Umoja Campsite, adjacent to the village.
Some safaris tours to Samburu National Park will include a trip to the village.
If you have your own transport, you could head to the village yourself.
If you are travelling by public transport, I suggest you head to the town of Isiolo, and arrange for your camp or lodge to pick you up from there, or they should be able to help you organise a taxi. Most camps and lodges in the area can organise trips to the village for you.
Village entry is $10 pp (for Kenyan residents) and $20 pp (for non residents).
The info regarding accommodation has disappeared from their website, but you can contact them via the website as above. However the prices were as below.
Village entry is $10 pp (for Kenyan residents) and $20 pp (for non residents).
Huts Accommodation $20 pp/pn – $38 pp/pn (dependant on huts or chalets).
Camping Fee $10 pp/pn.
Museum Entry Fee $5 pp
* All prices correct at the time of writing (August 2013).