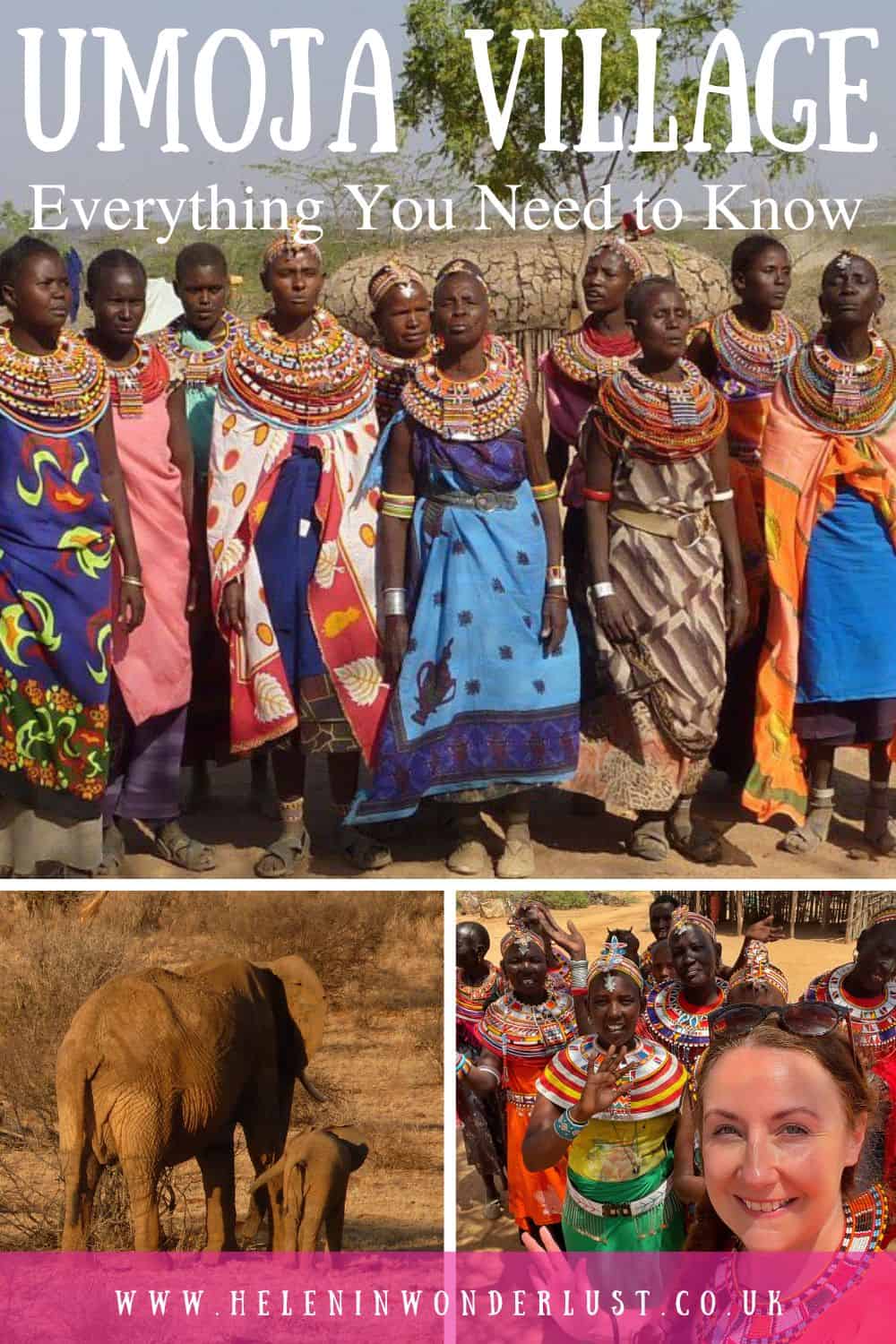 Last updated on April 6th, 2023 at 09:37 pm
One of the highlights of my first trip to Africa in 2009 was a visit to the Umoja Women's Village in Kenya. and I visited again recently in 2022.
A small village on the banks of the Ewaso Ng'iro River, next to the Samburu National Reserve, around 380km from Nairobi.
The village is inhabited by members of the Samburu tribe, who are closely related to the Masaai. What's unusual about this particular village, is that it is only made up of women and their children.
I heard the women coming before I could see them. They were clapping and singing, their wonderful African voices working in perfect harmony. Growing louder as they approached, I was mesmerised by their colourful robes, beaded necklaces, and headwear.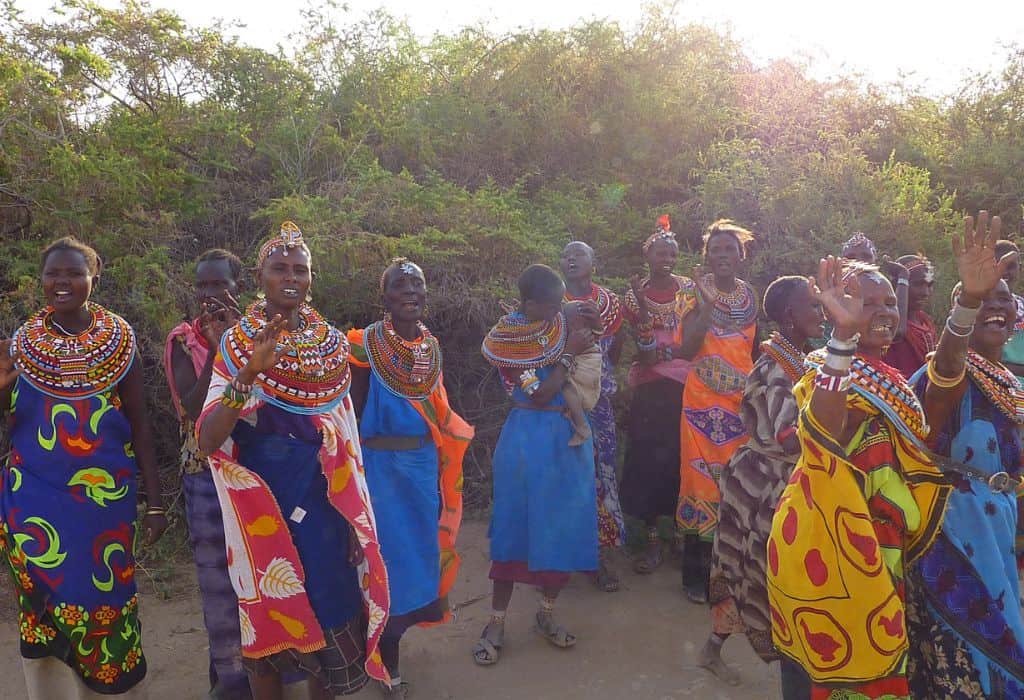 The women performed a number of songs and dances for us to see, thrusting their chest and shoulders forwards, which caused their necklaces to jump up and down as if they had a life of their own.
They sang a song called 'My Cow is Better Than Your Cow' and a more serious song called 'The Vagina Song' where the women celebrated their bodies and their freedom.
The singing and dancing are very fun to watch, but beneath the surface, there are serious connotations. The Samburu women have endured a lot through the years – rape, female genital mutilation (FGM), forced early marriages (in some cases to MUCH older men), and domestic violence.
The village was started by a Samburu woman called Rebecca Lolosoli in the early 1990s as a safe haven for 15 women who were raped by British soldiers and then became outcasts in their community – rejected and beaten by their husbands for bringing shame on them and their families.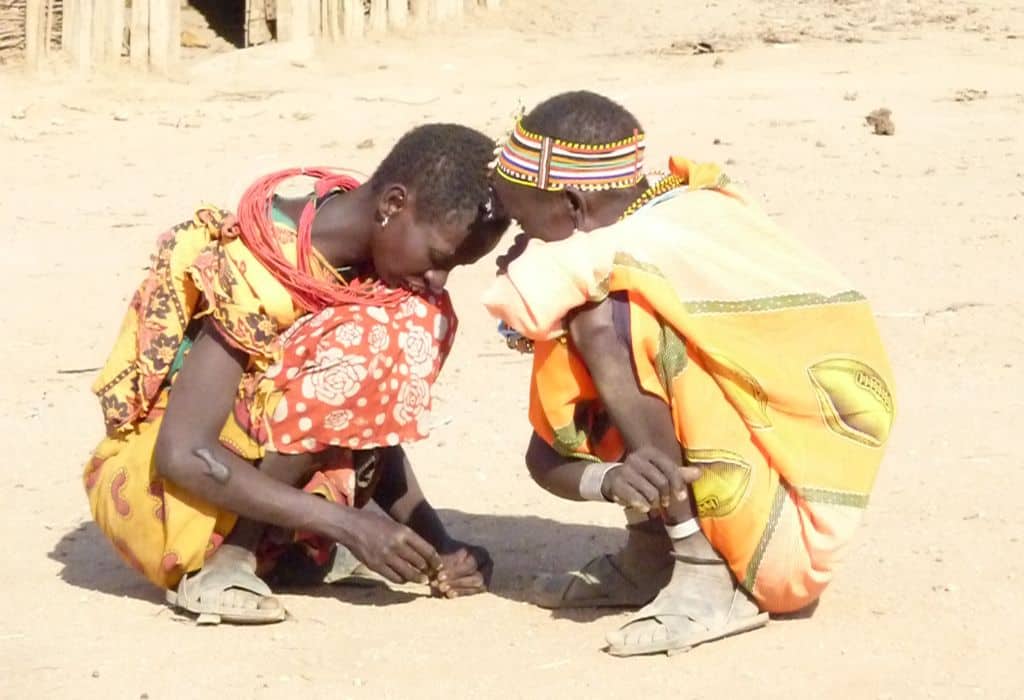 The village is now a safe haven for women and girls to escape the tribe's outdated practices. Rebecca had the idea for the village whilst in hospital, after being beaten for speaking to the women in her village about their human rights.
In the Samburu culture, men are in charge. They can have multiple wives. They 'own' the children. If they want to kill their wives, they are free to do so. It's obviously against the law in Kenya, but culturally it's not forbidden and still happens.
Girls are traded off for cows and married young. One lady in the village was married at 11 years old, to a man of 57. When we visited there was a 13-year-old girl in the village who had run away from her husband whilst shepherding the sheep. Thankfully, she managed to find the village.
The word Umoja actually means 'unity' in Swahili and the women work as a cooperative, selling jewellery and offering tours of the village to tourists to make money. There's also a campsite next to the village (where I stayed the first time I visited).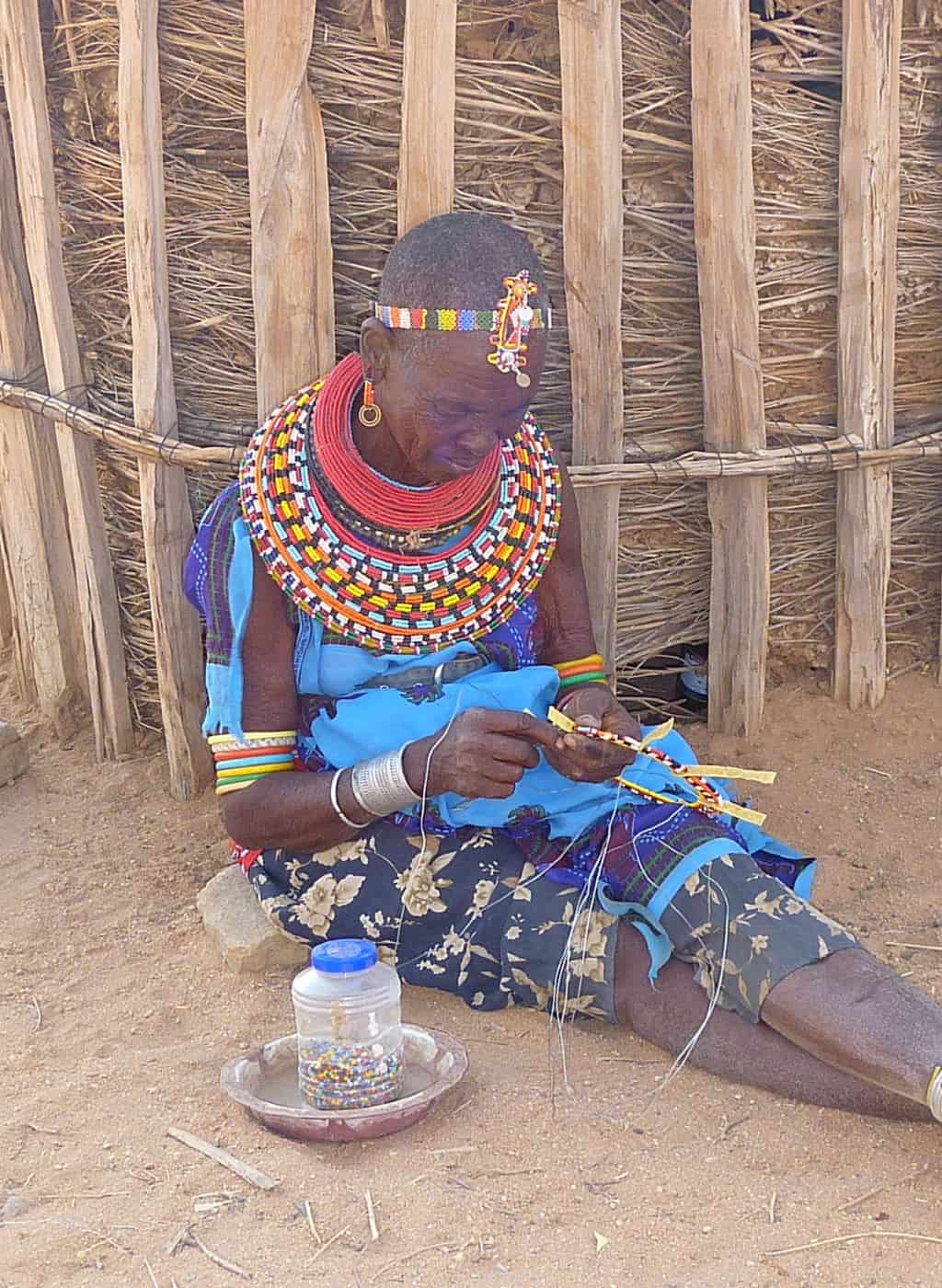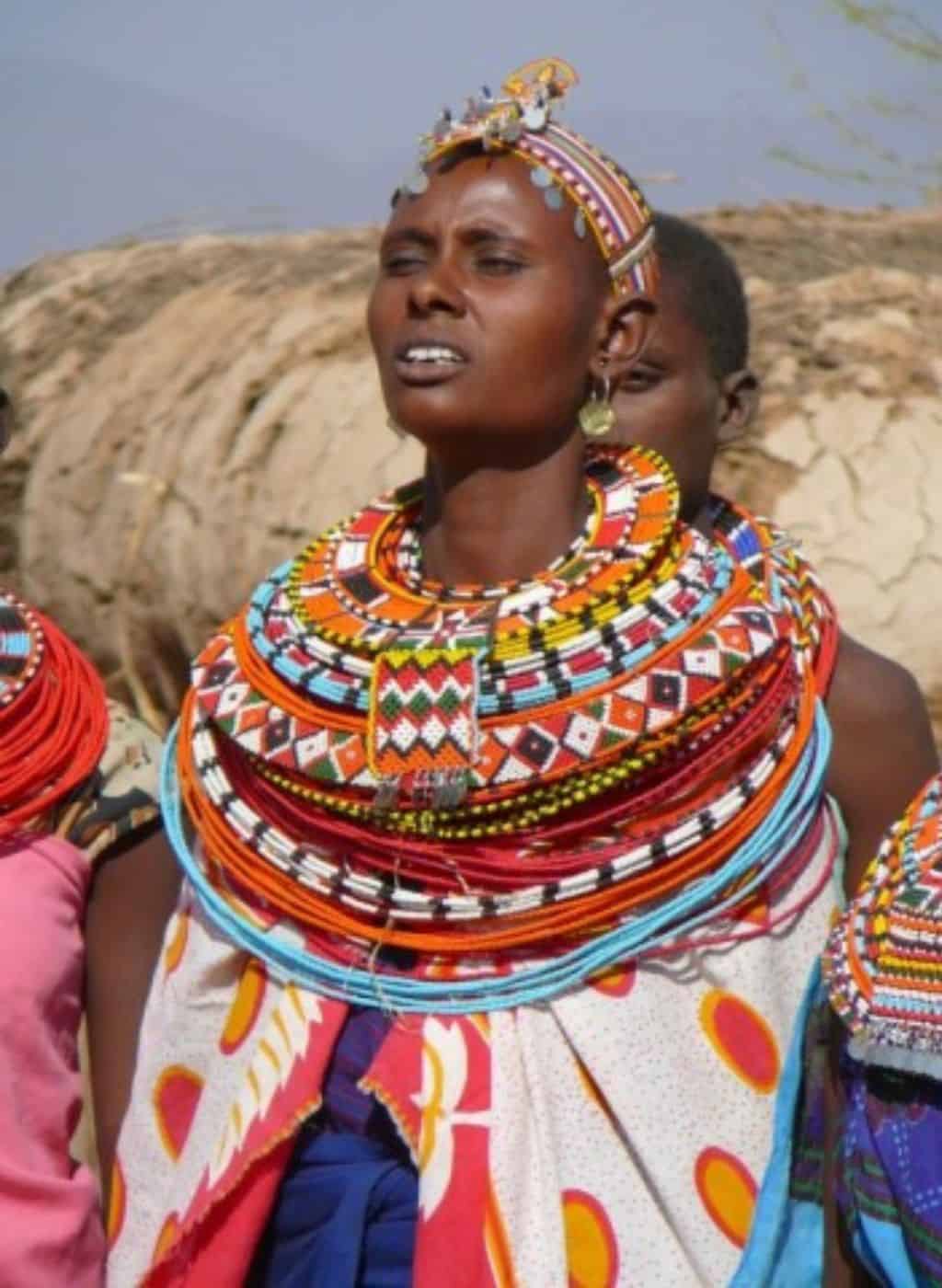 The women also educate women and girls from nearby villages on the issues they are facing and their rights. They have since inspired other women to do the same and more women's villages have appeared in the area. At Umoja, the women are free.
They still don't have it easy though. On my latest visit in 2022, Rebecca told me that the men will often attack the village and come looking for their wives and children. It's a constant battle.
If you'd like to learn more, the best way to support the village is by visiting or donating money directly.
Please Note: Some of the links in this post are affiliate links, which will earn me a small commission at no extra cost to you. Affiliate sales help with the running costs of this site, so thank you for your support!
How to Visit the Umoja Women's Village in Kenya
---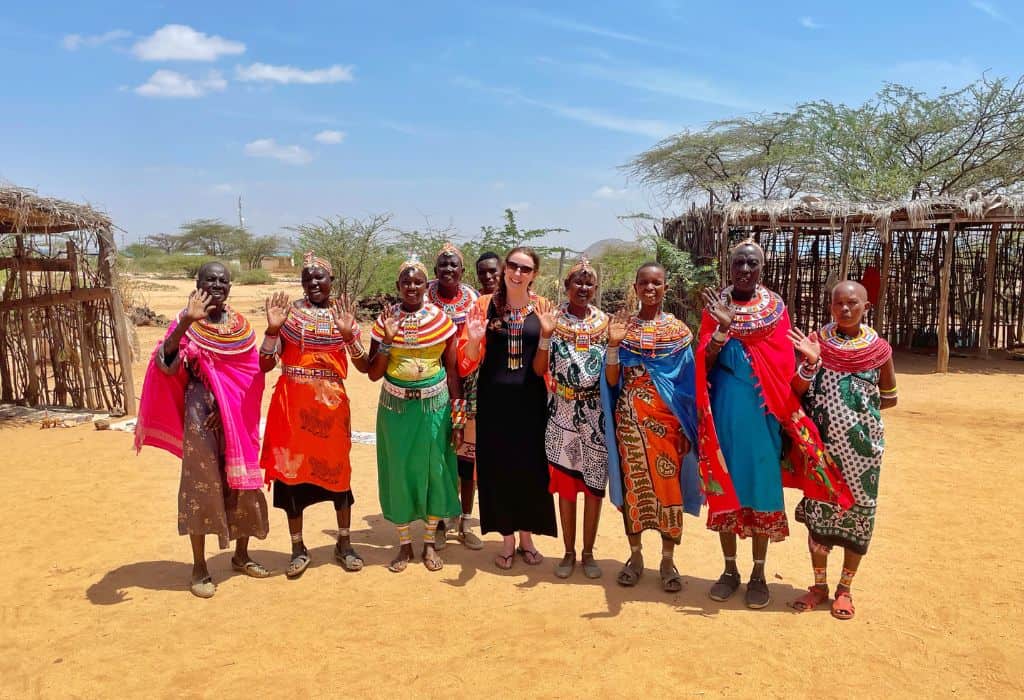 Is Umoja Village worth visiting?
Yes, 100%. It's a very interesting experience and a must-do when visiting the Samburu region of Kenya. You can visit their website here.
How Do You Get to Umoja Village?
The village is located in Archer's Post, which is around a 5 – 6 hour drive from Nairobi and is pretty easy to get to from the main road. The village is only a 10-minute walk away from the main part of town.
The easiest way to get to Umoja is either on a tour, with a driver, or with your own transport. The first time I went was during an oveland tour. The second time, we hired a car from Avis in Nairobi and drove north, first to Samburu National Reserve and we then went to Ol Pejeta Conservancy on the way back.
You can also take local transport from Nairobi up to Archers Post and for those who want to fly, there is an airstrip, serviced by Safarilink from Nairobi's Wilson Airport. All lodges/hotels can organise a pick-up.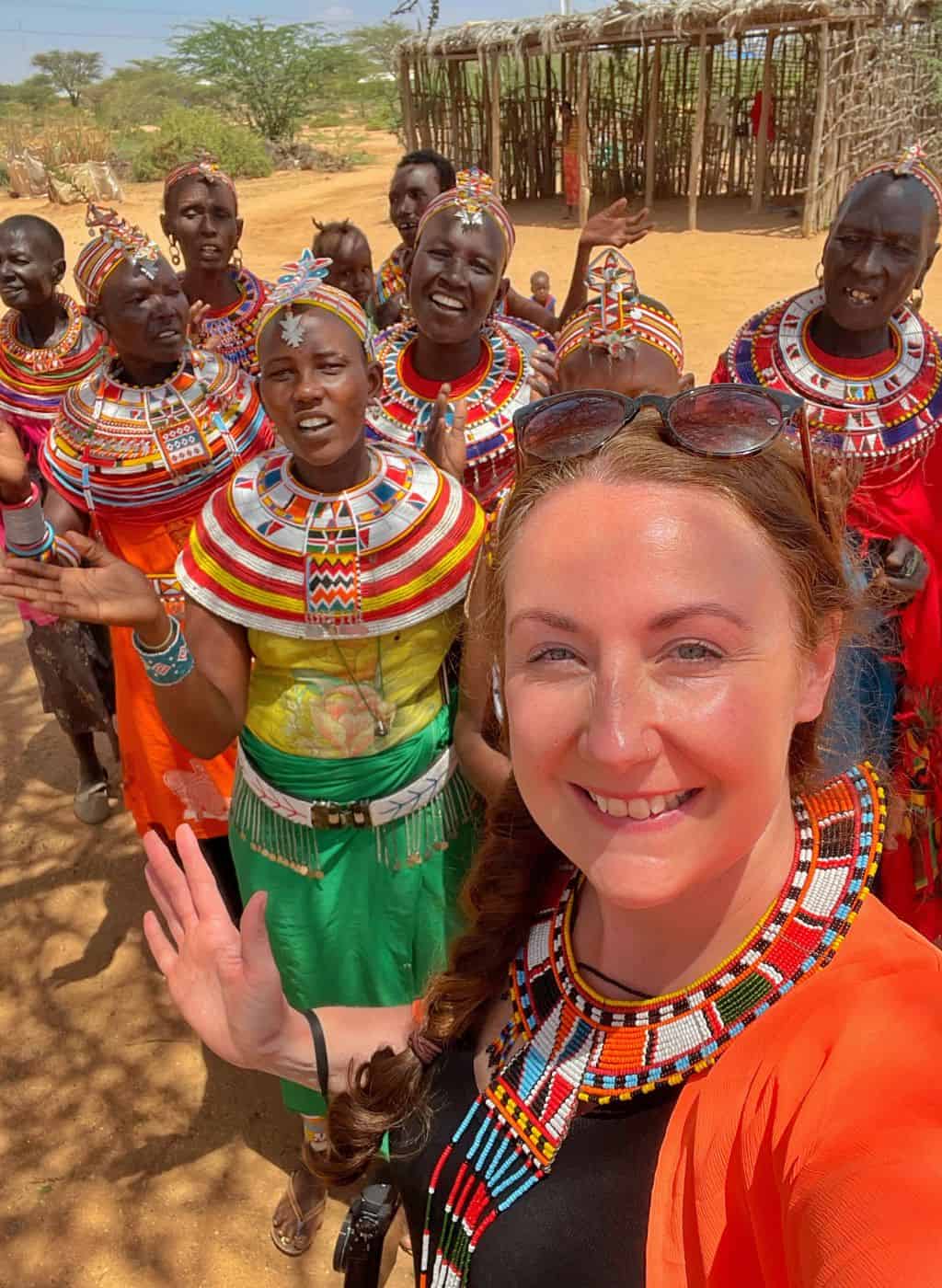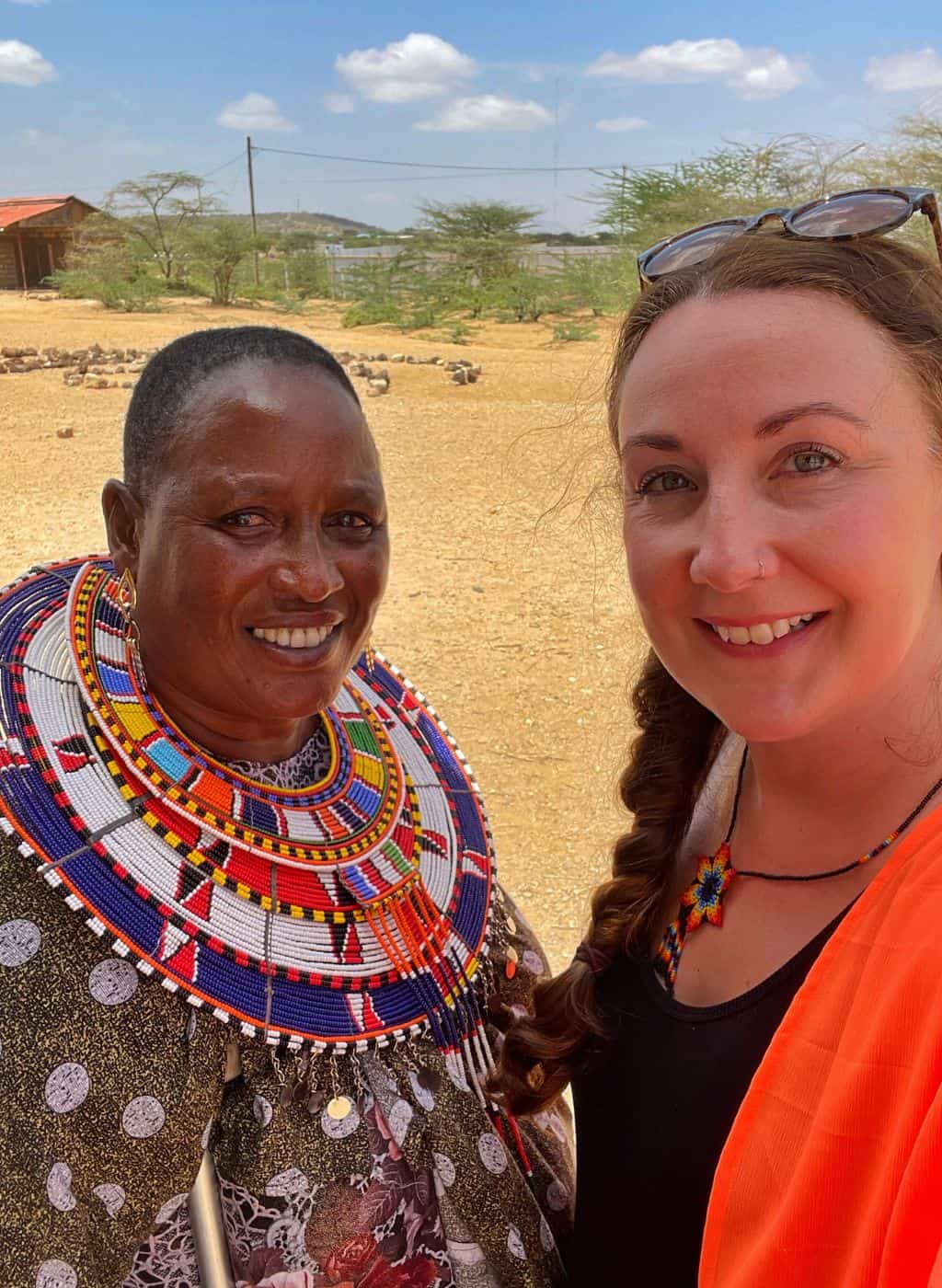 How Much Does it Cost to Visit Umoja Village?
It costs 1,000 KES per person to visit.
But I would also consider buying something from their shop. The women weren't pushy like they are in some other villages I've visited.
There are also some additional activities you can book too (see below).
Do You Need to Book Umoja Village?
You can just show up at the village, or you can send Rebecca a Whatsapp and let her know you're coming. The number is +254 721 659 717 (this is Rebecca's number and the one on the website).
However, if you are planning to camp or stay in one of the cottages at Umoja Village (see optiona below), I would suggest that you book ahead.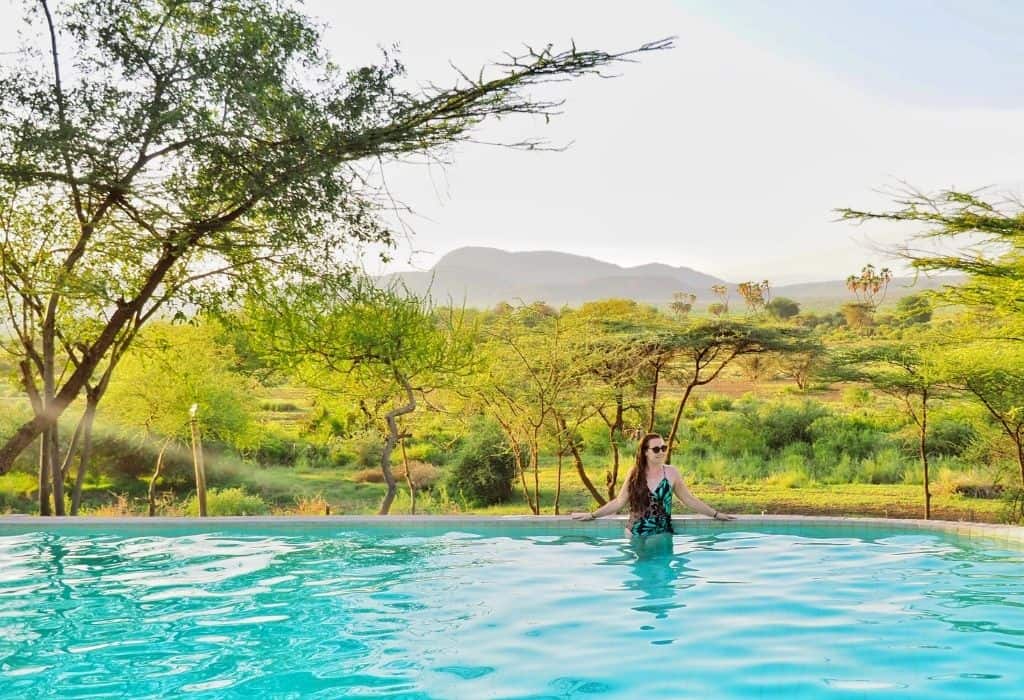 Where to Stay When Visiting Umoja Village
You can easily combine your visit to the Umoja Village with a safari in Samburu National Reserve or Buffalo Springs National Reserve.
The first time I went, we stayed in the village at the Umoja Campsite. They have basic campsites, bandas (round, self-contained cottages), and a bar and can provide meals.
The second time we stayed at Samburu Simba Lodge in Buffalo Springs National Reserve (which was about a 25-minute drive away). This is a nice, mid-range lodge with a pool and nice views over the park. Having a pool is a big bonus, as it's very hot up there!
Other options include:
Luxury: If you're after luxury, Elephant Bedroom Camp is THE place to stay in Samburu National Park. Double/twin rooms start at about $1,700 per night.
Mid-range: Lion's Cave Camp is a good mid-range option, set outside the park, so you only have to pay the park fees on the days you go into the park. This will save you a bit of money. You could also try Samburu Riverside Camp which is inside the park.
Budget: There are a number of public campsites in Samburu National Park. These don't usually require booking, but just note that as they are inside the park, you will have to also pay park fees, which you don't at Umoja. But then you are in the park, surrounded by wildlife.
You can find more options here.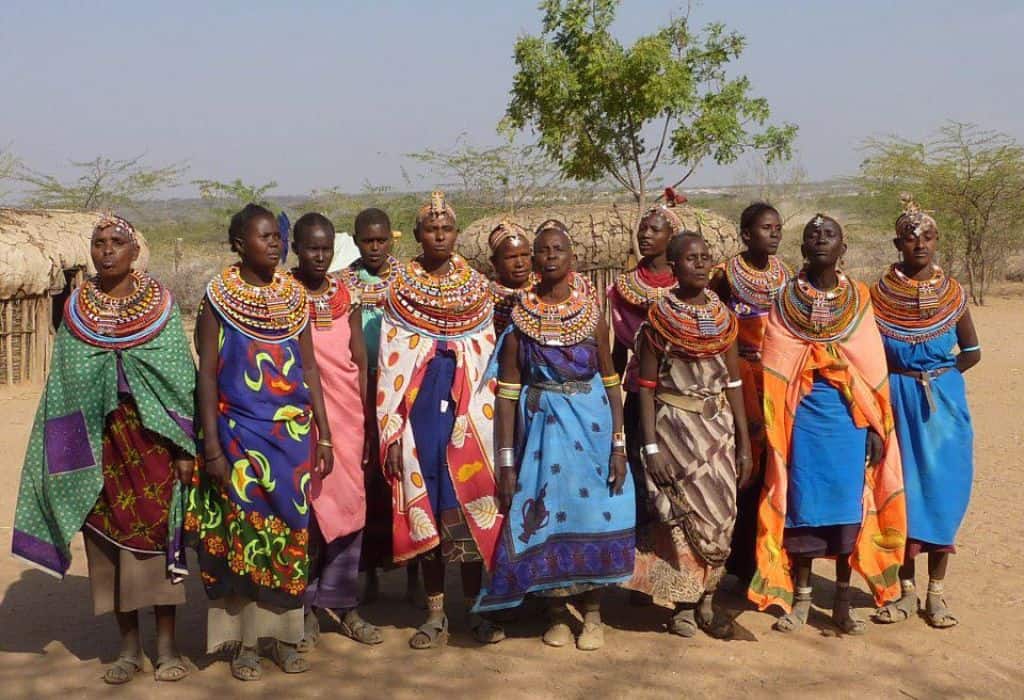 Things To Do at Umoja Village
As well as doing the regular village tour, the women can organise a bonfire and cultural dance. And if you have more time you can volunteer in the village.
Nearby, you can take safaris into Samburu National Reserve or Buffalo Springs National Reserve.
For more activities in the area, please read my post on Samburu National Reserve.
I hope you get to go to Umoja Village! Please let me know if you end up visiting!
---
Pin This Post For Later