My friend Matthew Kepnes, or as most of you will know him Nomadic Matt, has just released his first memoir, "˜Ten Years a Nomad "" A Travel's Journey Home'.
In his book, Matt lets us into his world, detailing his own extensive travel experiences and examining the "˜why' of travel.
With plenty of stories and lots of advice, this is a thoughtful, heartfelt and inspiring read, especially for those who are embarking on (or thinking about taking) journeys of their own. And for those who have travelled quite a lot (like me), you'll find yourself relating to many of Matt's ups and downs of the road and the need to follow your nomadic heart.
To celebrate the book launch, Matt is sharing 12 Tips from Ten Years of Traveling the World!
---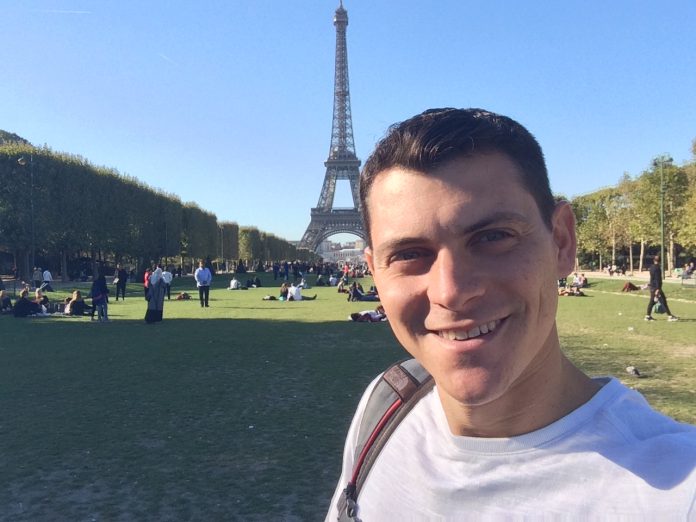 Every industry has its own "œbest practices."
Travel is no different.
Over the past ten years, I've learned a lot of tips and tricks that have helped me thrive when I travel. When I first set out in 2006, I made a lot of mistakes. (Ok, I still make some mistakes.)
And that's not a bad thing. If you don't make mistakes, you aren't trying new things and pushing yourself out of your comfort zone.
But there are some general golden rules of travel that can make your experience better. They are rules you don't want to break.
So, after being ten years a nomad, I wanted to share some of my "œgolden rules" for backpacking the world. If you follow them, you'll be a master traveler with swashbuckling zeal and expert, ninja-like knowledge…all without breaking the bank, so you can keep forging a path forward for longer:
1. Get a rewards credit card
Why pay for travel when you can get it for free? Use a travel rewards credit card to earn points and miles that can be redeemed for free travel. Make sure it's a no-fee card so you can avoid overseas transaction fees. Through travel hacking and using these cards, I've earned hundreds of thousands of miles and points every year "" that's enough for even a family of four to travel the world!
2. Travel solo
Few things are as liberating as solo travel. As a solo traveler, you're free to do whatever you want. When you travel solo, the world is your oyster. You're free to do whatever you want, whenever you want. To me, it's the purest sense of freedom there is.
But beyond that sense of freedom, solo travel actually teaches you a lot about yourself. Travel is an amazing personal development tool after all, and solo travel is one of the best ways to learn and grow and challenge yourself.
Without anyone around you, you have to solve the problems you face on the road. You have to figure out how to get from point A to B, deal with people who speak a different language, get comfortable eating alone, find things to do, and work out problems that arise. It's you and your wits. That forces you to grow in ways you won't in the comfort of your home or with a group.
While it won't be for everyone, I still encourage everyone to try solo travel at least once. Even if you don't love it, you'll learn a ton about yourself in the process.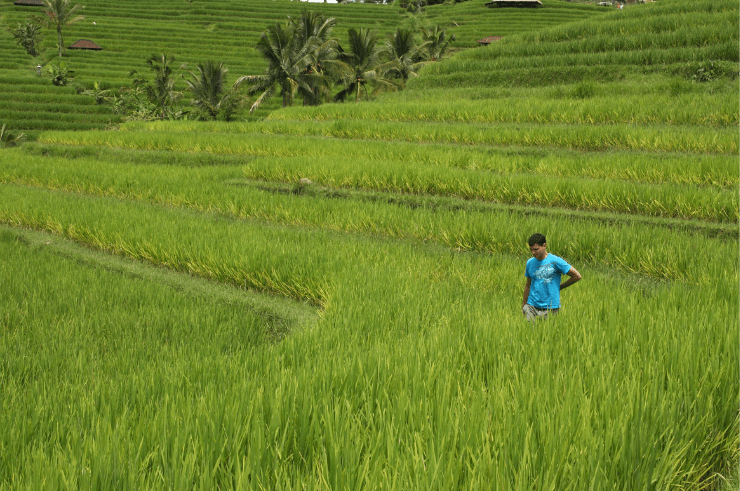 3. Learn some basic phrases
Locals don't expect you to be an expert in the local language, but learning a few basic phrases will go a long way to endearing you and making them go the extra mile for you. It will bring a smile to their face that you tried "" and might even lead to some friendships or invitations to events. "œHello," "œhow are you?" and "œthank you" go a long, long way no matter where you go. Use apps like Duolingo, italki, or Rosetta Stone to master some phases before you go. Even just a handful of words can add depth to your travels.
4. Use tourist boards
Local tourist offices are a wealth of knowledge. They are way too often infrequently used by travelers. When you get to a new destination, visit the tourist office and ask the staff an insane number of questions about the destination. They exist to help you get the most out of your time and often have exclusive discounts that can make your trip cheaper. Don't skip them. Visiting a tourist office is often one of the first things I do in a new city.
5. Use the sharing economy
The rise of the sharing economy has made backpacking so much easier and cheaper. From ride sharing, house sharing, and meetup websites, there are so many ways you can get off the tourist trail and experience day-to-day life with locals! Here are some suggested websites:
Couchsurfing (free shared accommodation with locals)
Airbnb (paid accommodation with locals)
BlaBlaCar (rideshare app)
EatWith (share a meal with local cooks)
Vayable (for finding local tours and activities)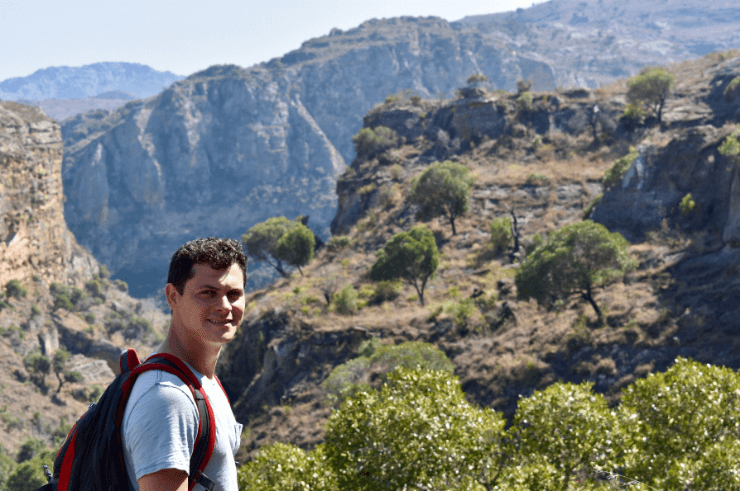 6. Pack light
Take it from a former (and sometimes current) over-packer: you won't need half the stuff you take. Put all you think you need in a pile "" and then remove half of it. The lighter you travel, the easier you travel. Unless you need lots of cold-weather clothing, try to travel carryon only. You'll thank me later!
7. Travel slow
This isn't a race or a competition. I know you want to get a lot done in during your limited time, but. travel slow and really experience each place. Don't race from train station to train station; that will set you up for a stressful, unenjoyable time. While traveling, you actually see a lot more when you slow down. The longer you can spend in a destination, the more of it you'll be able to see, understand, and enjoy. Go slow.
8. Avoid taxis
They just cost a lot. Don't use them unless you don't have any other option. Stick to rideshare apps like Uber, Lyft, or BlaBlacar.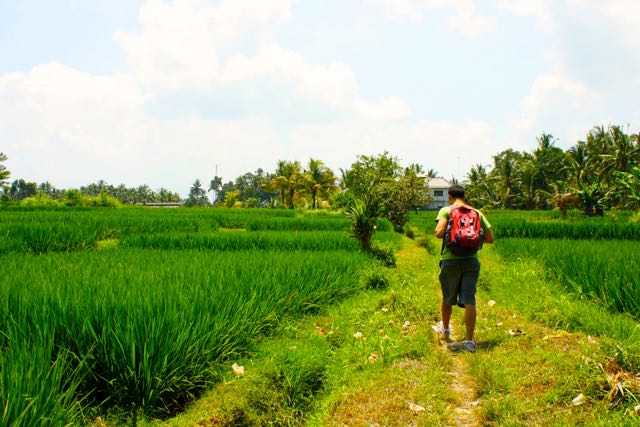 9. Bring a reusable water bottle
Not only are all those disposable plastic water bottles bad for the environment but the cost adds up over time. A water bottle here, a water bottle there, and you've spent $50 on water alone. Get a reusable bottle and drink the tap water in conjunction with a SteriPEN or Lifestraw water purifier.
10. Buy travel insurance
You never know what could happen on the road "" but something always does. I've had to deal with lost baggage, broken gear, delayed flights, and even some pretty serious injuries. Without travel insurance, I would have not only had to pay out of pocket for these expenses but I would have been left to navigate them alone.
Buy travel insurance so that if you're injured or you break your camera, you're covered. Plus, you're friends and family will be able to relax knowing that, should something happen, you're covered. It's only a few dollars a day. It's worth the peace of mind.
11. Bring basic first-aid
Cuts and scrapes happen, and you can get what you need most anywhere in the world, but it's still good to carry bandages, antibacterial cream, and some hydrocortisone cream in your first aid kit just in case. Also carry duct tape "" you'll never know when it'll come in handy.
And finally, the most important tip of them all…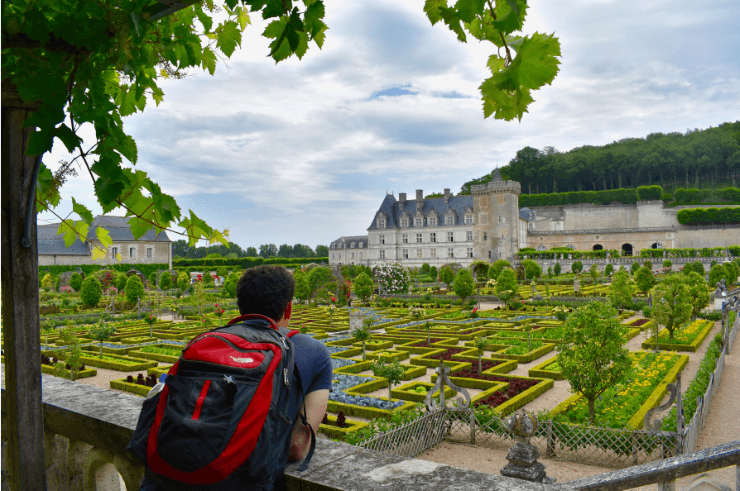 12. You owe no one an explanation
It's your trip. Go where you want, when you want, and as long as you want. Make mistakes. Learn. Make more mistakes. Have fun and become a better traveler. At the end of the day, you won't look back and think, "œIf only I had more miles" but instead "œDamn, that was a lot of fun."
We all travel for our own reasons. We all have our own interests. How you travel will be different from how I travel. And that's perfectly ok.
Traveling the world is not for everyone but I fully believe that some form of travel is. If you want to understand your place in the world and grow as a person, you need to travel at some point in your life. Years from now, you'll never regret swapping more time in the office for exploring the jungles of Southeast Asia. We get one go at this thing called life. Make the most of it.
And, use my experience as ten years a nomad, to ensure you travel better and smarter when you finally set out the door!
Matthew Kepnes runs the award-winning budget travel site, Nomadic Matt. He's also the author of the New York Times best-seller How to Travel the World on $50 a Day. His writings and advice have been featured in The New York Times, CNN, The Guardian UK, Lifehacker, Budget Travel, BBC, Time, and Newsweek. His travel memoir, Ten Years a Nomad, is story of wanderlust, friendships, and the quest for home. It's available now!
---
Please Note:Â Some of the links in this post are affiliate links, which will earn me a small commission at no extra cost to you. Affiliate sales help with the running costs of this site, so thank you for your support!