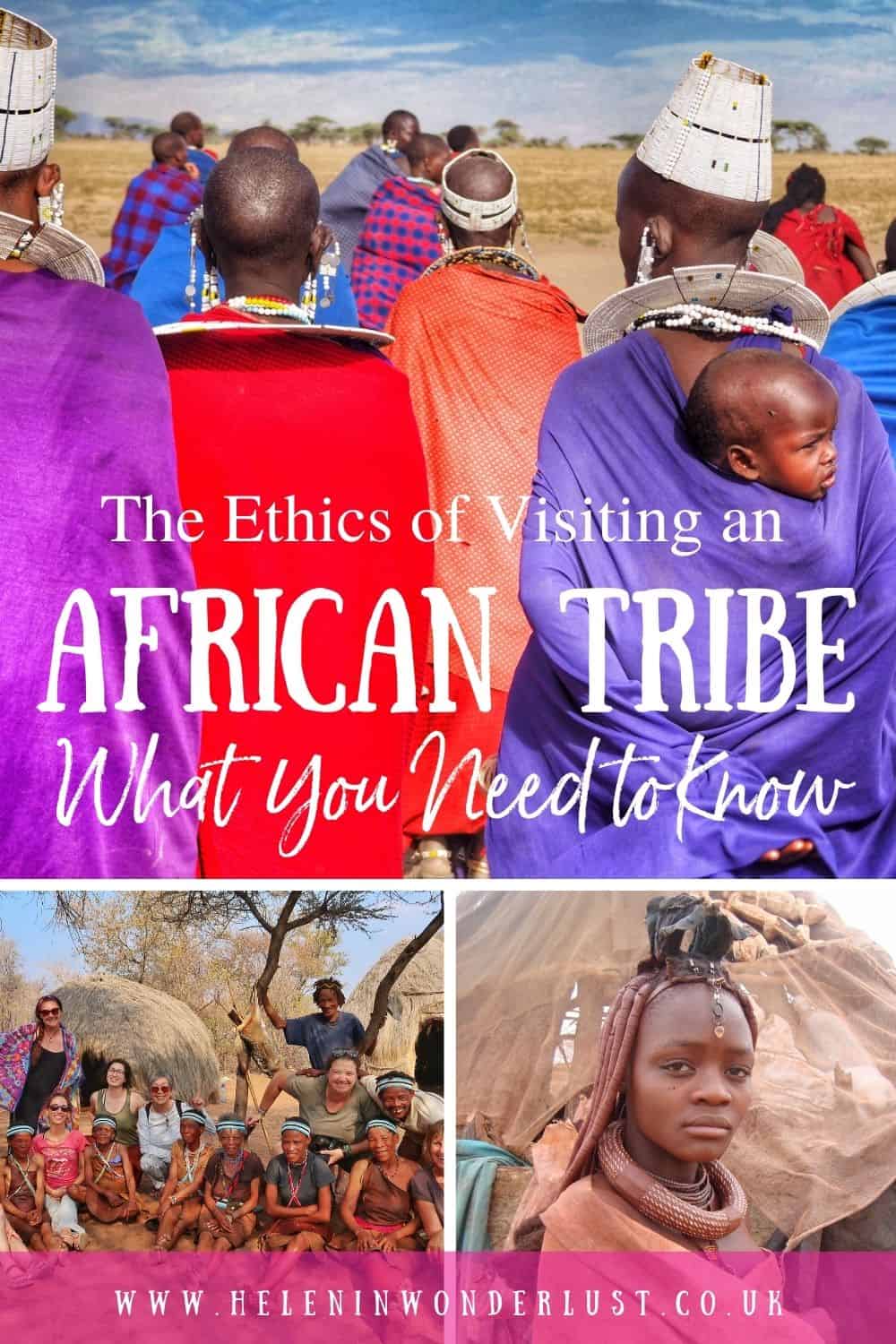 When I first decided to travel to Africa, visiting an African tribe was one of the main things I really wanted to do. For as long as I can remember, I've been interested in different cultures, social dynamics, traditional customs, and folklore – even before I really knew what any of those things really were. Anthropology fascinates me. My interest in people and places got a bit more serious when the TV series, 'Tribe' came into my life in 2005. In fact, it was Bruce Parry and his work that inspired me to travel to Africa in the first place. If you haven't seen it, Tribe is a documentary series by explorer Bruce Parry. For around a month or so, Bruce goes to live with indigenous peoples and becomes 'one of the tribe'. Living exactly as they live, not trying to change anything or judge, he simply goes to learn and gain insight into their cultures. The tribes he visits are usually quite remote but have some contact with the outside world. When I finally went to Africa in 2009, I visited a number of tribes. Some experiences were amazing, and some were… not so great and left me with an uncomfortable feeling about the whole experience.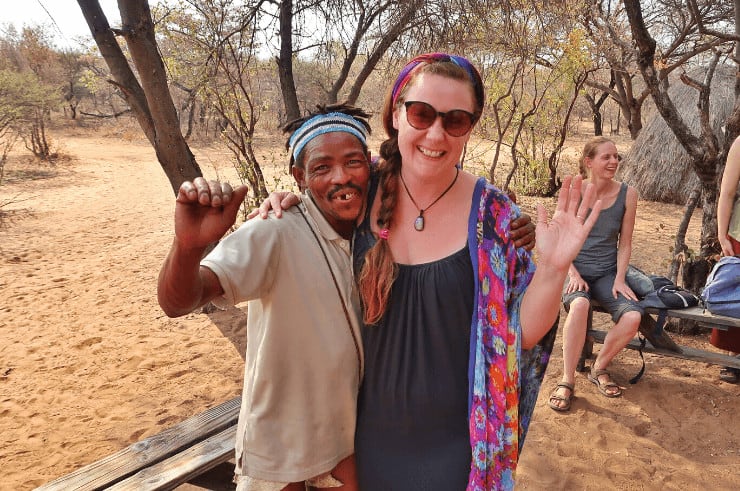 In the last
11 years of Africa travel
, I've visited many African tribes, had a lot of incredible experiences and have become good friends with a number of tribal people in various different countries. But there are a few things I wish I'd known about the ethics of visiting a tribe before I went travelling. As human beings, we are curious by nature. For me, visiting a tribal community is usually an interesting and humbling experience. To meet people, to learn is the main reason I travel. But there's a debate as to whether tribal visits are ethical or exploitative and whether tribal cultures are suffering due to western influences. The words, 'voyeuristic' and '
human safari
' are often used in relation to visiting tribal people. In this post, I'm not talking about visits to tribes that have
little or no contact with the outside world
, because that brings about a whole different set of issues, too numerous to go into here. I'm talking about tribes that have invited tourists into their villages, like the Maasai in Kenya/Tanzania or the Himba in Nambia.
Other Africa posts you might enjoy…
Last updated on April 6th, 2023 at 09:34 pm
Please Note: Some of the links in this post are affiliate links, which will earn me a small commission at no extra cost to you. Affiliate sales help with the running costs of this site, so thank you for your support!
---
The Ethics of Visiting an African Tribe: What You Need To Know
---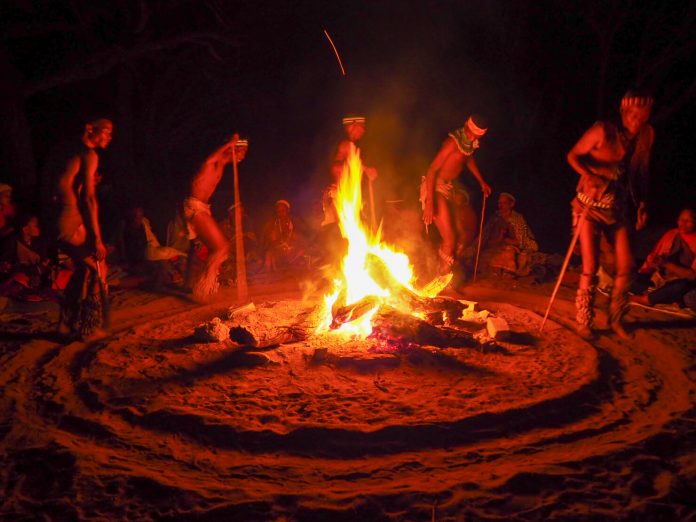 Is tourism ruining cultures? Or helping them?
I remember being taken to a Maasai village in the Ngorongoro Conservation Area as part of an organised tour. When we arrived, it all just felt very staged. The visit started with traditional singing and dancing. I could tell that the villagers were just going through the motions and didn't really want us there. Once inside, we were split into groups of two and assigned a male Maasai guide. We were shown around their homes and taken to the village school. It was past 5pm when we arrived, yet there were lots of small children sat at desks, who recited numbers and words in English from a blackboard for us. It was all for show. These kids had no comprehension of what they were saying and there was no reason for them to be in school at that time.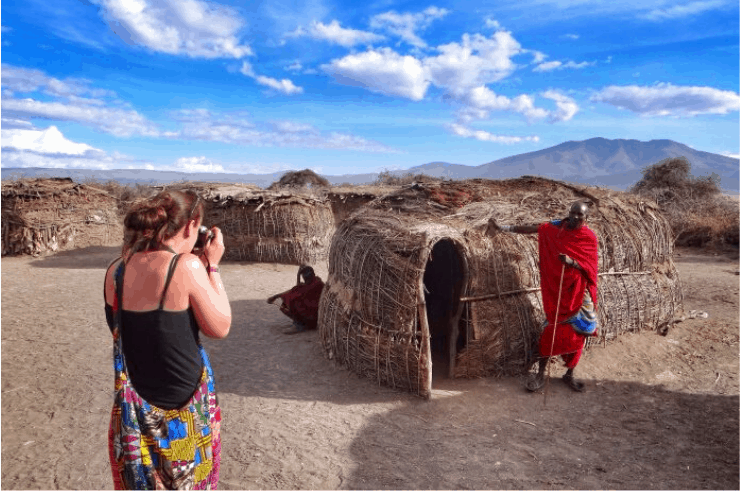 As we left, we were asked for 'donations' for the school. At the centre of the village lay a circle of market stalls, each run by a different lady. Our guide was very insistent that we just stayed at the specific stall he showed us to and was reluctant to let us shop around. But I wandered off anyway. I didn't really want to buy anything but our guide was very pushy and I ended up picking up a couple of beaded Christmas ornaments and a bowl. We negotiated a price with him, as the lady didn't speak English and I went to get some money from the car. Our guide followed me out and tried to make me give him the money by the car. But as I was still undecided, I walked back in without handing over the cash. After another look around, I stuck with my selected items and gave the money to our guide, in front of the lady who owned the shop.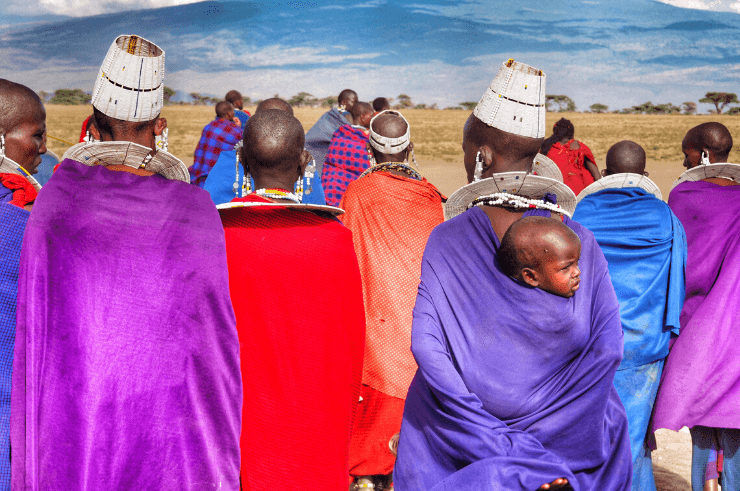 She and the guide started to argue. I then understood why he wanted me to give him the money privately outside. He'd obviously decided to take a bigger commission than she was aware of. At one point in the visit, as we were walking into the village, I asked one of the young men "You don't really want us here do you?" "No." Was his reply. Thankfully, this wasn't my first visit to a tribe. Or it may well have been my last. But overall, my positive experiences of visiting a tribe have outweighed the bad. When in the Masai Mara, I often hang out with my Maasai friends in their village and homes, chatting, drinking masala tea and eating chapati. I've known them for years and on one of my recent Kenya & Tanzania tours, we took the group to a Maasai 21st birthday party and we partied in the village late into the night.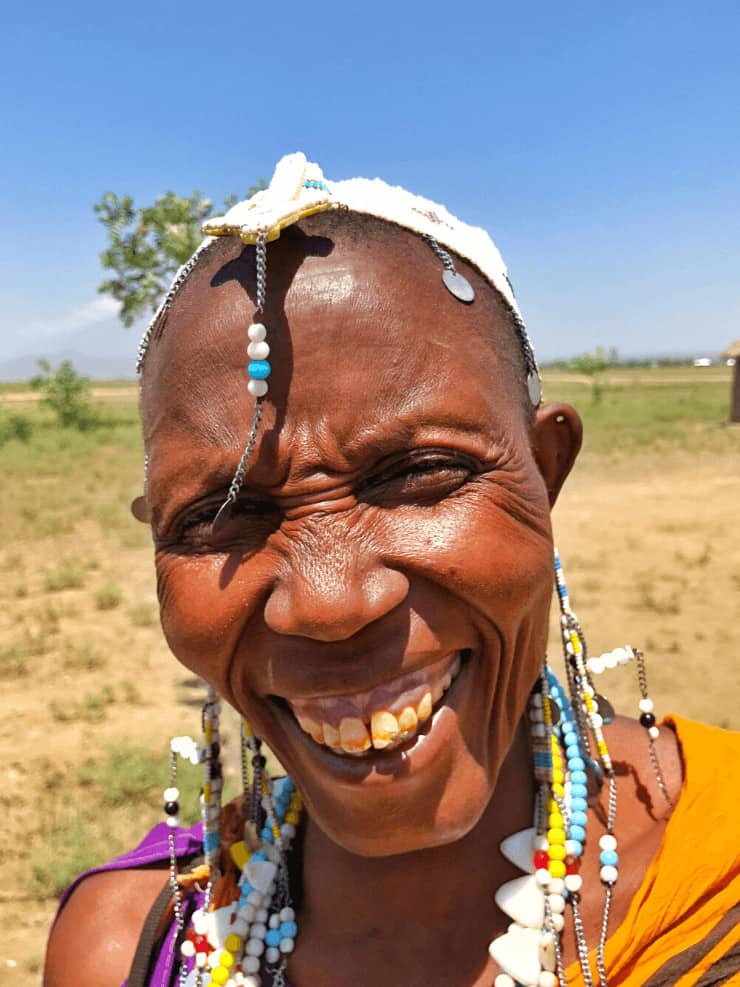 On my first trip to Africa, I visited a small family group of the Mang'ati tribe, a pastoral people who I met through a friend who runs an NGO in Tanzania. This was not a paid or tourist trip. We were simply invited round and ended up having an amazing afternoon. The problem is that most people want an authentic experience, but also want to see rituals, celebrations and dances as well as everyday village life, but realistically, unless you go and live in or near a village for an extended period of time, you won't get that. At the end of the day, any village that opens itself up to tourists will have an element of the staged about it. And to be honest, I don't think there's anything wrong with that, as long as the village wants you there, it's not detrimental to them and you are respectful of their culture. So now I'm super careful about the tribes I visit on my tours and I take my groups to villages where I have built up a relationship, as I don't want my clients to have an experience like I did in the Ngorongoro village.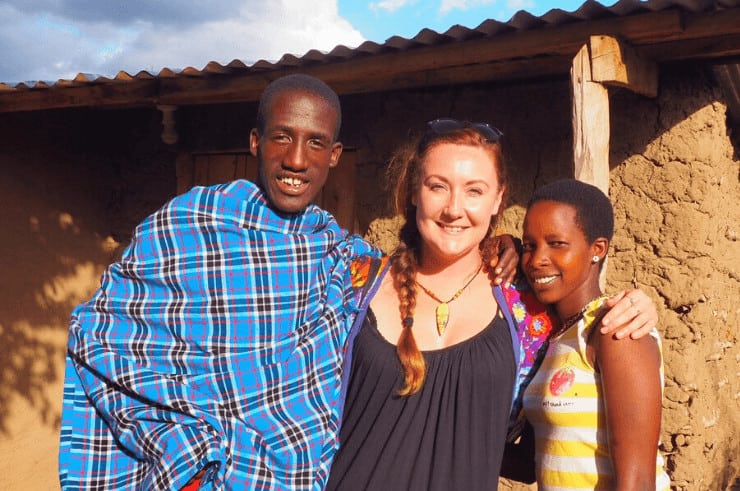 Change is Inevitable
But the thing that always strikes me the most is that whilst every tribe is very different, they are often facing very similar issues. Let's look at the Maasai who live in
Kenya & Tanzania
. A semi-nomadic people, the Maasai have endured the harshest of conditions. But the outside world is encroaching in on them. More and more land is now privately owned and
indigenous people become displaced for tourism
(mostly game reserves and luxury hotels) or to make way to build roads and for other reasons.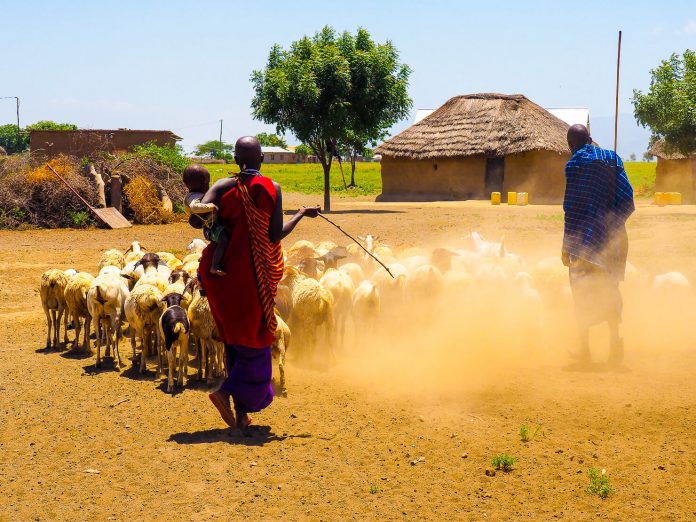 Being semi-nomadic, they are not farmers by tradition. Maasai diets consisted of raw meat, raw milk, cattle blood and occasionally fruits or vegetables. But today, more and more of their traditional land is becoming privately owned and they are forced to become more permanent rather than nomadic. This means that their cattle, goats and sheep don't have the space they need to graze. Disease amongst the livestock has also been an issue. As a result, Maasai diets have changed over the years and their staples are maize porridge (ugali) and milk, with more vegetables in the diet. Tourism and development are having a dramatic effect on Maasai culture. This is a common problem not just for African tribes, but for tribes all over the world. So I don't really blame the Maasai I met in the Ngorongoro Crater for the way that visit went. They're becoming desperate and they need to survive in a modern world because their world is changing and they have little control over it.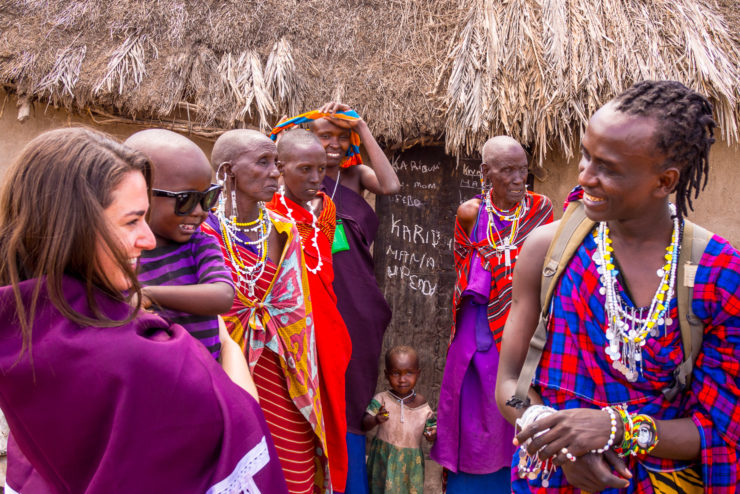 A Money Economy
Trading cattle isn't always a relevant currency in the outside world and many Maasai don't know how to manage livestock for making money, only using them as a sign of wealth. Opening the village for tourism allows tribal people to generate vital income that can pay for food, life-saving medicines, and education. As Western culture spreads more into traditional African cultures, along with the bad comes the good. I think it's important to keep traditional cultures alive as there is much to be learned from them, but there are certain practices that I would not be so sad to see go. Not that I'm in any position to judge what another culture does, but without outside influences and education, dangerous practices such as Female Circumcision (FGM) will never be phased out. This is illegal in both Kenya and Tanzania, but is still widely practiced in both countries and elsewhere in Africa. Lack of education also leaves people more vulnerable to being taken advantage of. However education is becoming more widespread in Maasai culture and there are plenty of Maasai are doing very well for themselves economically. There are even Maasai in government in Kenya, which can only be good for the tribe, to give them a voice that they might not have otherwise. But… the Maasai are far more advanced in this sense than a lot of other tribes.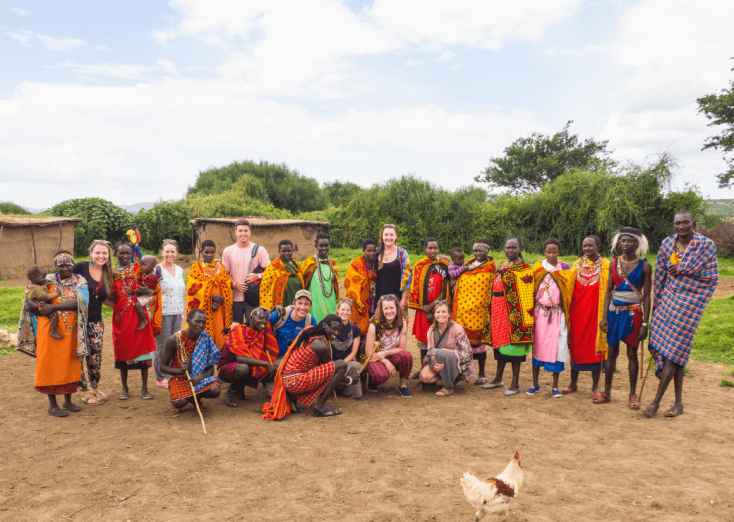 What's the Alternative?
Tribal people are facing a tougher time than ever before but years of practiCe have made them resourceful and they are finding new ways to survive. Some Maasai have started farming and now grow tea and other crops, but droughts and unpredictable weather are common and make this difficult. In other areas farming is impossible due to the wildlife, who destroy crops. Without ways to sustain themselves in the villages, many tribal people are forced to move to towns and cities. A lot of the men work as security guards, but this takes them away from their families and others struggle with lack of education and social skills to survive in the city. Opening the village to tourism is often the better option to keep families together. It's sad but true that many tribal communities now depend on tourism. Yet it's tourism and development that has created the most problems. This is echoed around the globe. It may not be ideal, but perhaps in some ways, tourism is helping to preserve traditional cultures, by allowing people to earn money when they might not otherwise be able to do so. In the case of the
Umoja Women's Village in Kenya
, tourism has allowed these Samburu women to escape from abusive husbands and a patriarchal society by opening up their own co-operative that tourists can visit. This allows them a safe haven, freedom and, independence.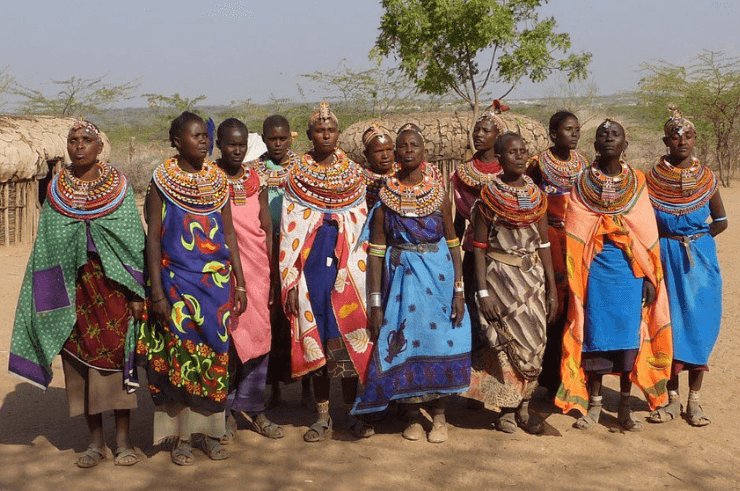 Corruption & Exploitation
There was one occasion when I visited a tribe and things did not go so well. A few of us had organised a trip to go to a Twa village in Rwanda. A driver picked us up in a jeep and drove us into the countryside outside of Ruhengeri, on the same day we'd been
gorilla trekking in the Volcanoes National Park
. We were shown around the village, we danced, we made music, I used all my strength to fight my maternal instincts when I saw small children literally playing with fire, we pulled silly faces with the kids"¦ We were made to feel extremely welcome and it was a lot of fun. But as we were leaving, an argument broke out between the villagers and our driver. They were angry about something but we didn't know what as we couldn't understand what they were saying. The driver got in the car and we drove off. It wasn't until later and I'd spent more time in Africa that I figured out why. I can't prove it, but I'm pretty sure the argument was over money. Had the driver ripped them off? Probably. I've since found out that it is common for this to happen. The problem is not just tourism or development, the problem is exploitation from all angles. If the tour operators keep a large cut of the money, villagers end up putting pressure on tourists to buy souvenirs at ridiculous prices to make money rather than doing a good tour of the village, which is now putting tourists off visiting. It's a vicious circle.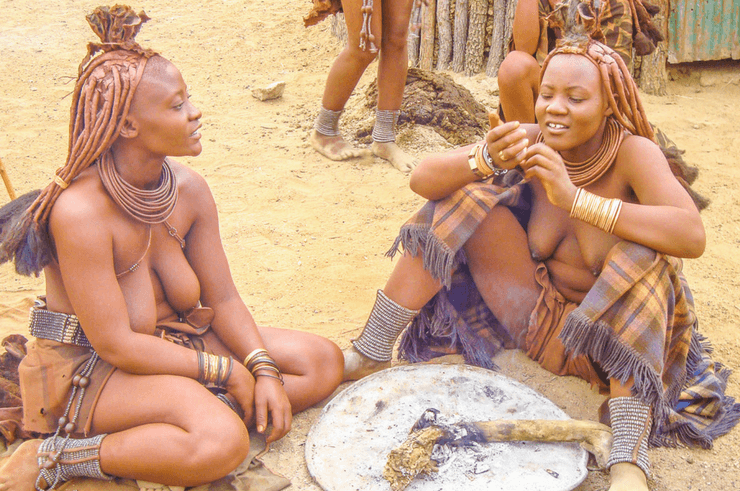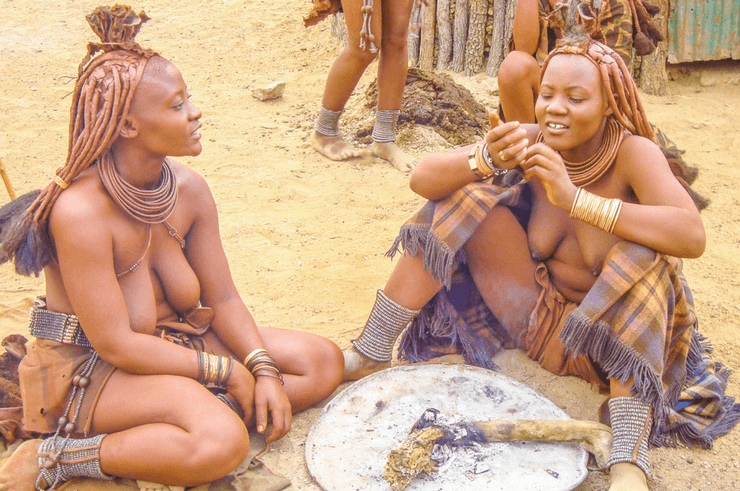 In Namibia, it's common for tour companies to
visit the Himba
. But you should be aware, that some of those tour companies visit villages where the land they live on is not owned by them, usually part of a farm, but they are allowed to live on it for free. Some of the money may be given to the Himba but the majority won't. I'm not saying don't go to visit the Himba, but just be aware that's what happens and do your research before you spend your money. If you want to visit the Himba independently, I'd suggest going to Opuwo in northern Nambia. It's a bit off the main tourist trail, but Opuwo and further north towards Angola is where the Himba traditionally live. You can arrange tours via the Kaoko Information Centre.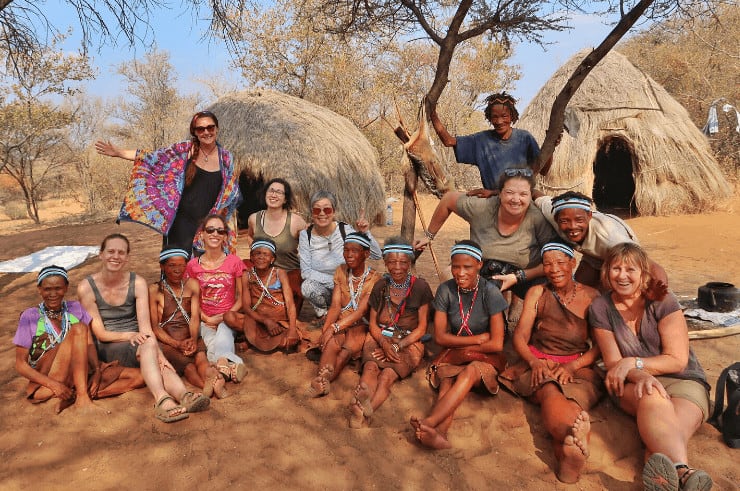 Things to Consider Before You Visit an African Tribe
Tribal visits provide vital income to help tribal people survive in today's world. When you're planning a visit, the most important thing is to ensure that the people you are visiting are treated fairly and that you do not contribute to the exploitation of already vulnerable people.
Ensure that you are visiting a tribe that is happy to have tourists in their village.
Do your research and if booking through a company or lodge, make sure it's one that works with and supports the village and does not exploit them.
If you are organising your own trip with a driver, negotiate a separate price with the driver for his part and give your money directly to the village chief and do it in front of the rest of the village if possible.
Go with the mindset that this is a mutual learning experience. Ask questions and share things with them – do not just be a voyeur.
Ask if you can take photographs. Most people who open their village to tourists will be more than happy to let you take photographs, they are proud of their culture, but it's always nice to be asked.
Read up on the tribe you are visiting and be aware of any culturally sensitive issues.
Be respectful – you're in someone else's home.
Enjoy the experience and be open-minded.

Recommended Companies
This is a list of companies that I can personally recommend for their ethical tours, who either I or a friend have travelled with. I will continue to add to this. If you know of any great companies that support indigenous people through tribal visits and other projects, please let me know in the comments below.
Have you visited an African tribe? How was it? Please leave your thoughts, suggestions and comments below!
---
Join one of my Africa group tours or buy my Backpacking Africa e-book!