The Himba are a semi-nomadic people who live in northern Namibia and traditionally depend on cattle and goats for their livelihood. The women are striking in appearance, covering themselves in a mixture of butter and ochre called otjize. It's the otijize that gives their skin and hair a slight orange/red tint. The Himba ideal of beauty is inspired by the orange/red glow of the earth, something synonymous with the African continent. The lifeblood of all.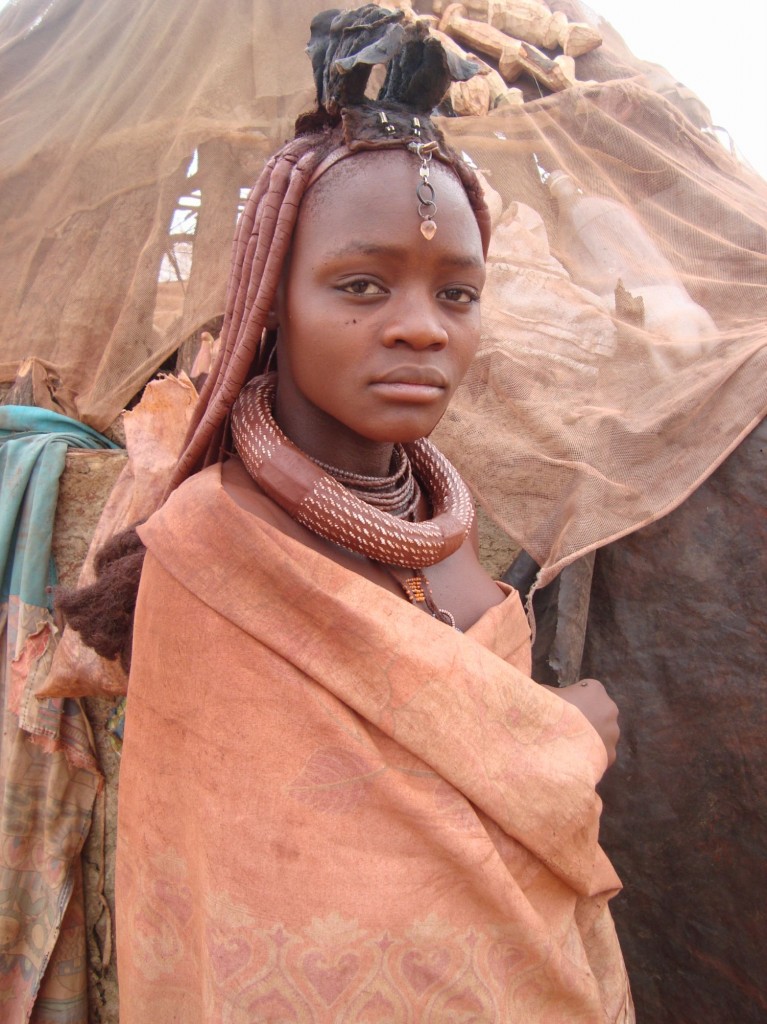 We spent a couple of hours in the village, learning about the Himba culture and as usual, I ended up with a number of children attached to each arm and leg, all wanting to touch my hair!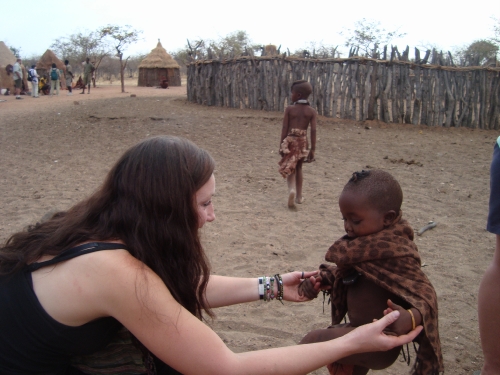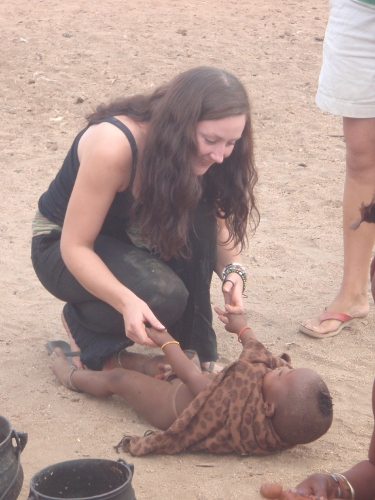 We were told that the Himba women never wash in their lives. Rather, they 'smoke' themselves clean using herbs which give their skin an almost musky/woody smell, before reapplying a new layer of otjize. The morning beauty regime can take up to three hours a day – good job I am not a Himba woman, I would not have the patience for that!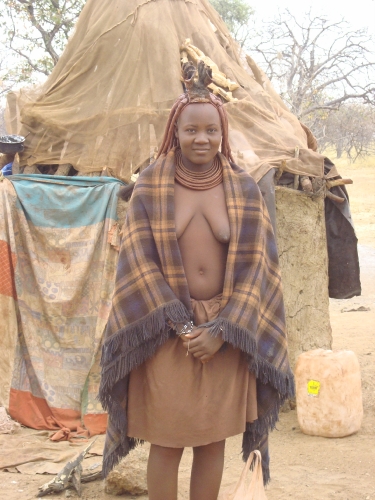 I'm always fascinated by tribal culture, all thanks to my favourite TV documentary show, 'Tribe' presented by the amazing Bruce Parry but also a little sceptical when it comes to tribal visits. I worry that either the visits will be contrived, which of course they will be a little bit – but then I don't know anywhere in the world where when visitors arrive, the hosts just ignore them and don't put on a bit of 'entertainment' – I know I do when I have visitors! But the women just went about their daily business in general, but just showing us their beauty routine.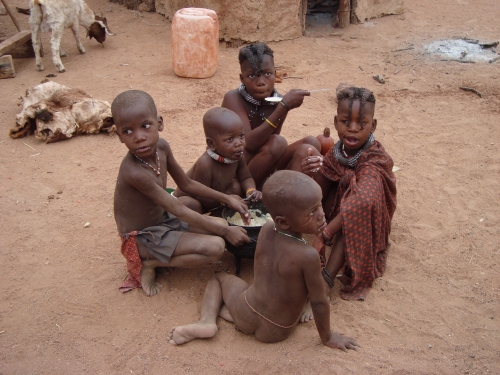 But the main worry is that the people are being exploited. However I've visited a number of tribes in Africa, the Masaai and Samburu tribes in Kenya and the Mang'ati tribe in Tanzania and it's never felt that way.
Sometimes tourism is sometimes needed to help tribes uphold their cultural heritage in this ever developing world. Even though our guide said it was fine to take all of the pictures we wanted, I still felt the need to ask the permission of my Himba hosts and the women were very happy to be photographed and posed proudly for the camera.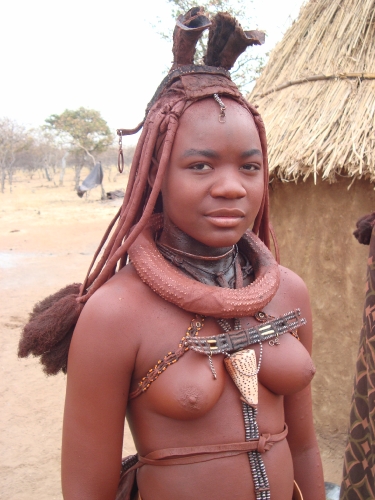 We sat and talked with the Himba women for some time. They asked me how old I was and if I had children. They giggled when they found that I was 29 and had no kids.
29 and no children??? How could that be???
We explained that in England and Australia, women often married and had children at all different ages and that some never do at all.
Cue more laughter! It was a strange but nice exchange of cultures, but it reminded me of the freedoms I so often take for granted.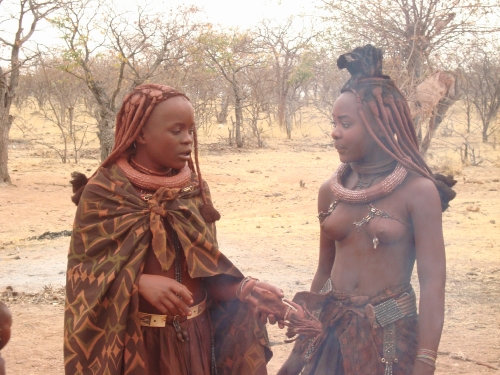 There were very few men around on the day we visited, most were out tending to the livestock. However the men that were there, wre not in traditional dress, preferring to wear more western attire, whilst the women tend to the daily chores in the village in their traditional dress. I found this slightly strange and I wondered if this was by choice or not. I wish I'd asked, but I didn't feel that it was my place to do so.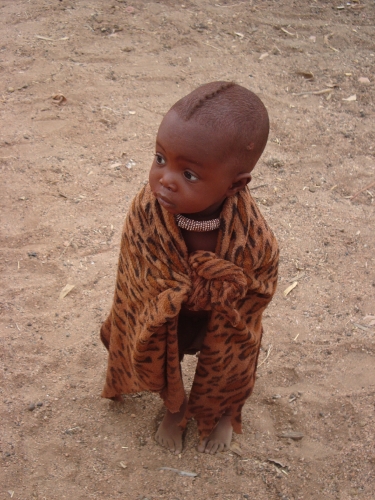 One of my favourite moments was just standing watching these two little kids, chatting away, so expressive and barely a couple of years old.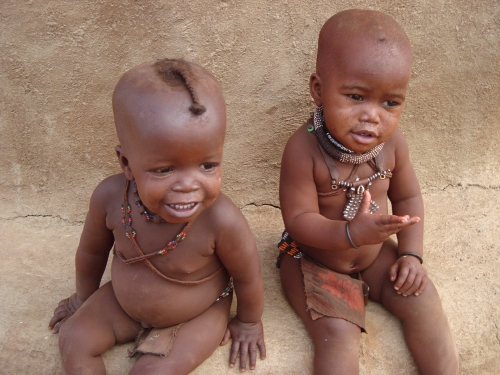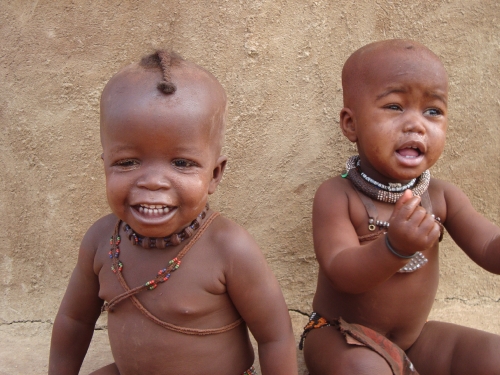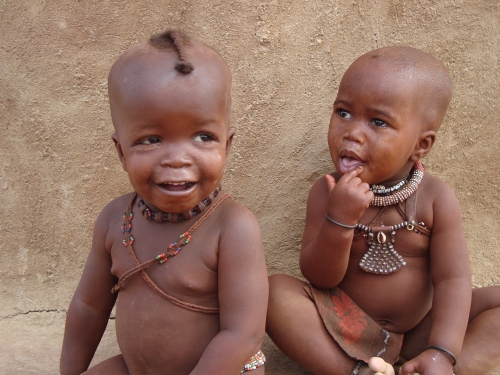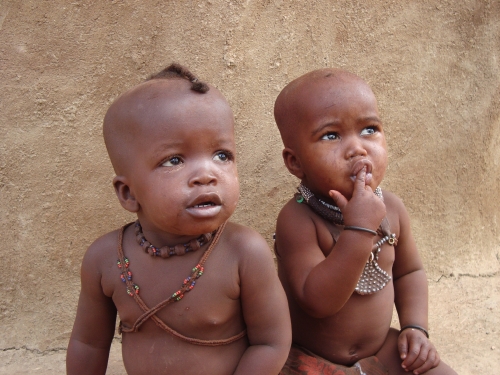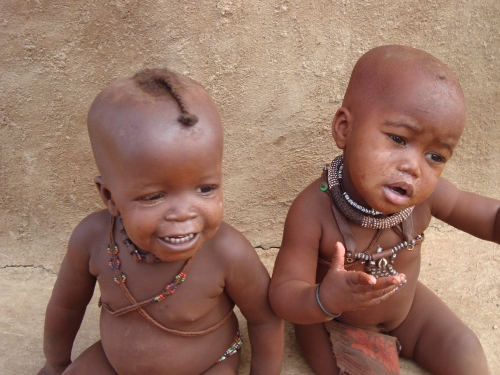 For now, many of the Himba tribe live quite traditionally, as they have always done. But their culture is threatened by modern development, so how long they will continue to live this way is unknown.
Meeting the Himba people was an amazing experience and one that I will never forget.
Have you ever been to visit a tribe?