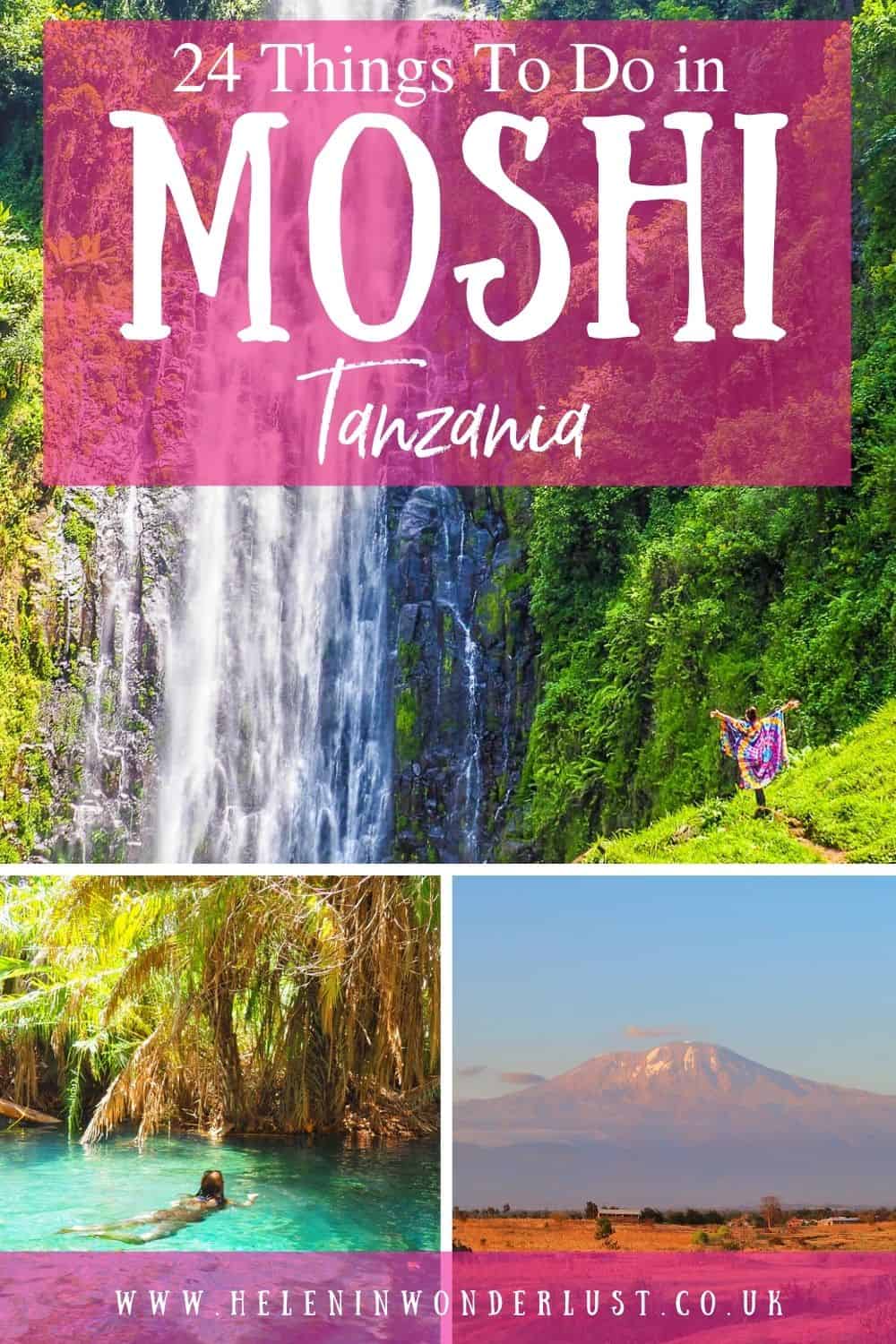 When planning a trip to Tanzania you will probably at some point find yourself considering the northern cities of Arusha and Moshi. You might also be trying to decide where to base yourself, do you stay in one or the other, or both?
Arusha is usually the starting point for most Northern Circuit safaris (the Serengeti, Ngorongoro Crater etc) and then Moshi usually serves as the starting point for any Kilimanjaro expedition.
They're about equal distance from the airport (Moshi is a little closer) and they are both great places to visit in their own right.
Moshi is a bit smaller than Arusha, less hectic, and having Kili as a backdrop is always a bonus.
On my Tanzania group tours, I love showing people the 'in-between' places, as well as experiencing the big bucket list activities that Tanzania (and the rest of Africa is famous for).
So here are my suggestions on the best things to do in Moshi.
I'd also suggest reading my post on Arusha day trips and activities too, as there's only a couple of hours between the cities, so you can stay in one and experience some of the things on offer in or near to the other city.
---
24 Fun Things To Do in Moshi, Tanzania
---

1. Climb Mount Kilimanjaro
Number 1 on my list has to be climbing Mount Kilimanjaro, the highest free-standing mountain in the world and the highest mountain in Africa.
I've climbed and summited Kili twice now and would like to do it again!
The climb usually takes between 6 to 8 days with a day either side to acclimatise. If you can spend a couple of days in Moshi before your climb, I'd highly recommend it (and as you'll see from this list, there are lots of things to do in Moshi too).
You can find all my Kilimanjaro tips for success and advice here.
2. Take a Kilimanjaro Day Hike
If you don't have the time (or inclination) to climb Kili, you can always get a taster on a day hike.
The most common is a hike up to Marangu Hut, the first stop on the Marangu Route (the "Coca Cola" route) and you'll be back down in time for dinner, chilling with a beer at your nice comfy hotel before you know it.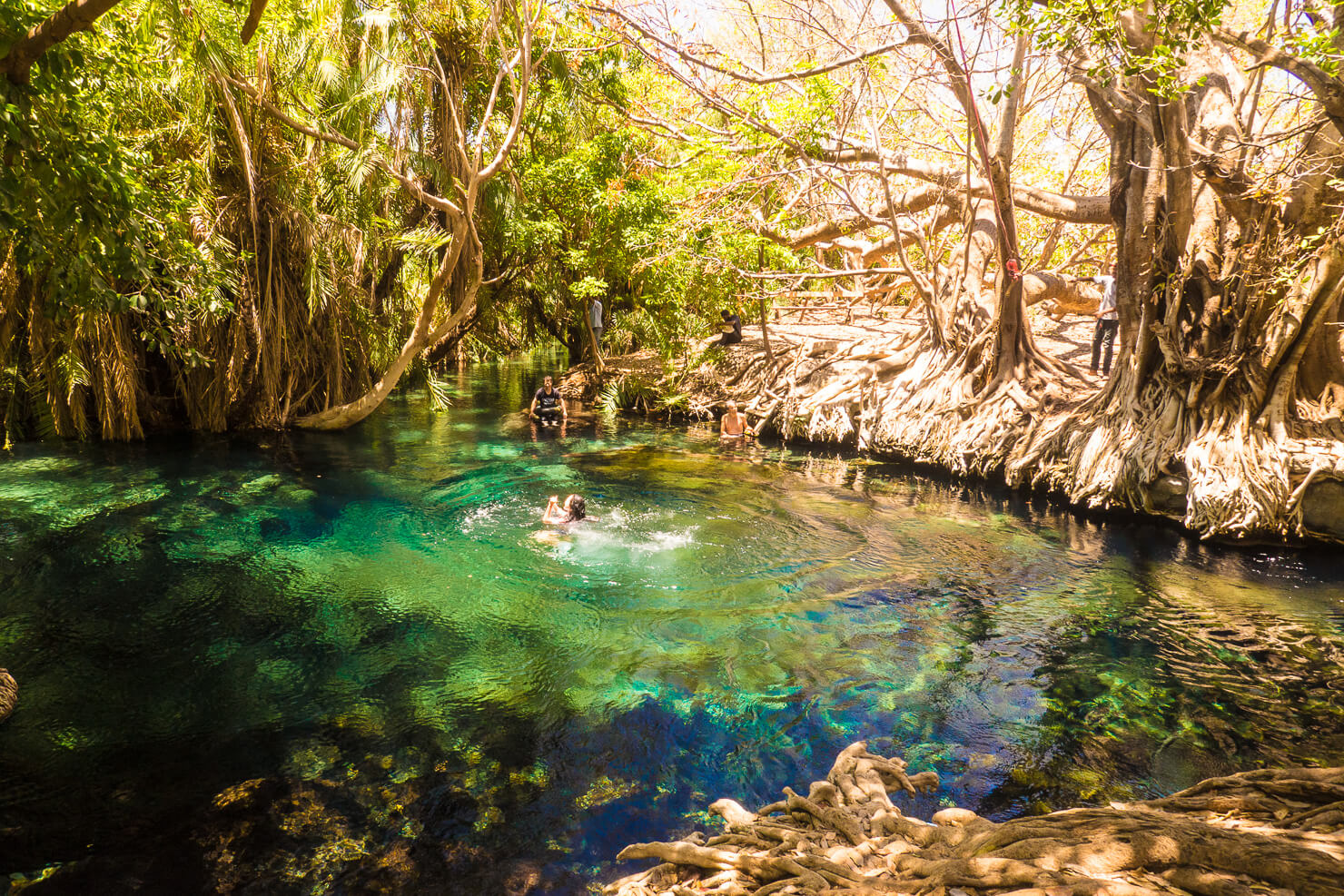 3. Visit the Kikuletwa Hot Springs
Slightly closer to Moshi than Arusha, you'll find the Kikuletwa or Chemka Hot Springs aka 'Maji Moto' which is Swahili for 'hot water'.
It takes around an hour and a half to get there from Moshi, first along the main road, and then through dry bush, past Maasai villages and acacia trees.
Chemka is a real oasis, a beautiful and green geothermal pool, shaded by fig trees. And whilst the water isn't what I'd call 'hot' (it's cool to lukewarm), it is a pleasant and refreshing respite from the heat of the day and a great place to unwind after a gruelling Kili hike.
It's generally quite busy all the time, as it's one of the most popular day trips from Moshi, but mostly during the weekends when the volunteers and locals head there to enjoy their time off.
There's not much in the way of facilities, but there are basic squat toilets, a bar and a food stand which serves chips mayai (chip omelette). There is a 'changing room' but it's basically just a wall made out of palm tree leaves – not super private.
You can camp there too if you bring your own tents and equipment. Entry is 10,000 TSH and its 15,000 to camp. A dala-dala costs 1000 TSH, then it's a further 5,000 TSH or so on a piki piki (motorbike) to the springs.
4. Take a Bike Tour
A popular day trip around Moshi is to take a bike tour.
Kili Bike Adventures have a few different trips on offer, including day trips and multi-day adventures.
You can bike around town, go to the hot springs or go mountain biking through the national parks – there are lots to choose from.
5. Visit Lake Chala
Lake Chala is a crater lake, straddling the border between Tanzania and Kenya, known for it's beautiful colour (which changes depending on the time of year), about 1.5 hours away from Moshi.
This is the perfect place to escape for some hiking, kayaking or fishing. You can usually swim in the lake, but I've been told that it's prohibited at the moment.
This can also be combined with a Marangu village tour.
6. Visit Marangu Village & the Kilasiya Waterfall
Another great day trip near to Moshi is a Marangu village tour. Marangu village is the starting point for the Marungu route up Kilimanjaro, so you will usually see trekkers preparing to climb when you arrive.
On this trip you'll learn about the visit the village, learn about the Chagga tribe and visit the Chagga Caves where the Chagga women and children hid during the wars with the Maasai over 200 years ago.
You'll also trek to the Kilasiya Waterfall. Trips usually include a traditional Chagga lunch (I've had many of these and they're usually very good), coffee tour and banana beer tasting.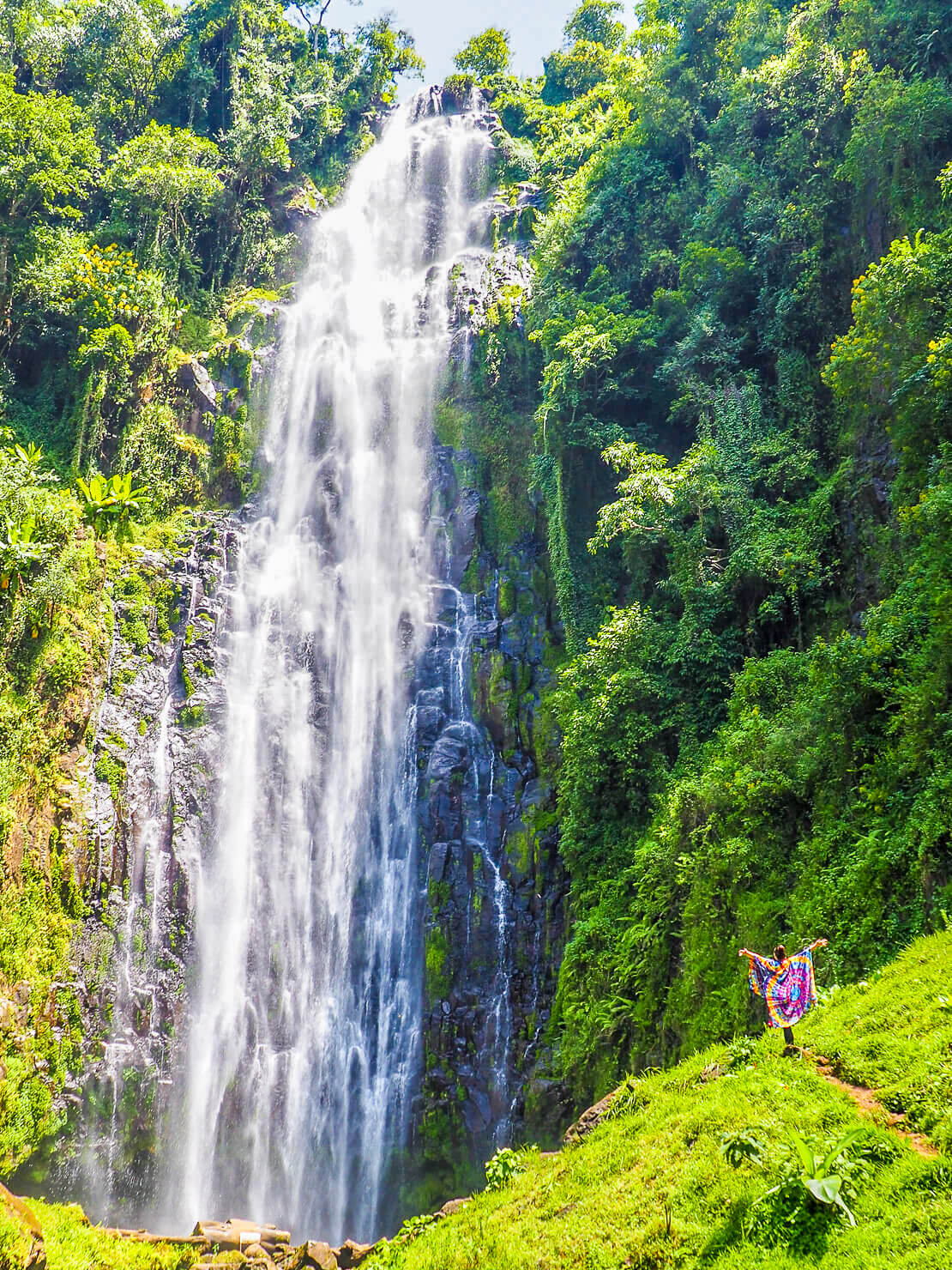 7. Take a Coffee and Materuni Waterfall Tour
Similar to the Marangu trip, Materuni village and waterfall is another great place to visit.
You'll hike through the forest to the stunning Materuni waterfall (pictured above), where you'll have the chance to take a refreshing (very cold) dip in the pool at the bottom, before heading to a local homestead to eat traditional Chagga food, learn how to make coffee, whilst singing Chagga songs and drink banana beer.
I recommend checking out Twanga Touring to organise your trip.
8. Go Shopping at the Local Markets
I love a good African Market and Moshi is as good a place as any to visit one! The markets give you great insight into what local life is really like so I definitely recommend adding this to your list of things to do in Moshi.
At the markets you can pick up all kinds of things, from fabrics (called kitenge and kangas – what the local women wear), to food and souvenirs.
The main markets in Moshi are:
Memorial Market: A little out of town, in Soweto, Memorial Market is a good place to explore for an hour or two and pick up some cheap clothing.
Mbunyuni Market: Also known as the 'Big Market' this is the place to come to buy everything and anything.
You can take a dala dala from the main bus station in town to Soweto, and then Mbunyuni Market is in the centre of town.
There are also Maasai markets that usually take place on a Monday. The one I've visited is the one at Rundugai on the way to the Chemka Hot Springs.
9. Connect with Nature in Rau Forest
Rau Forest on the outskirts of town is a good place to go if you need to get away from the city for a few hours.
You can take a nature walk, visit a Herbalist, go bird watching, cycle, visit the Sacred Tree and keep an eye out for black and white colobus monkeys.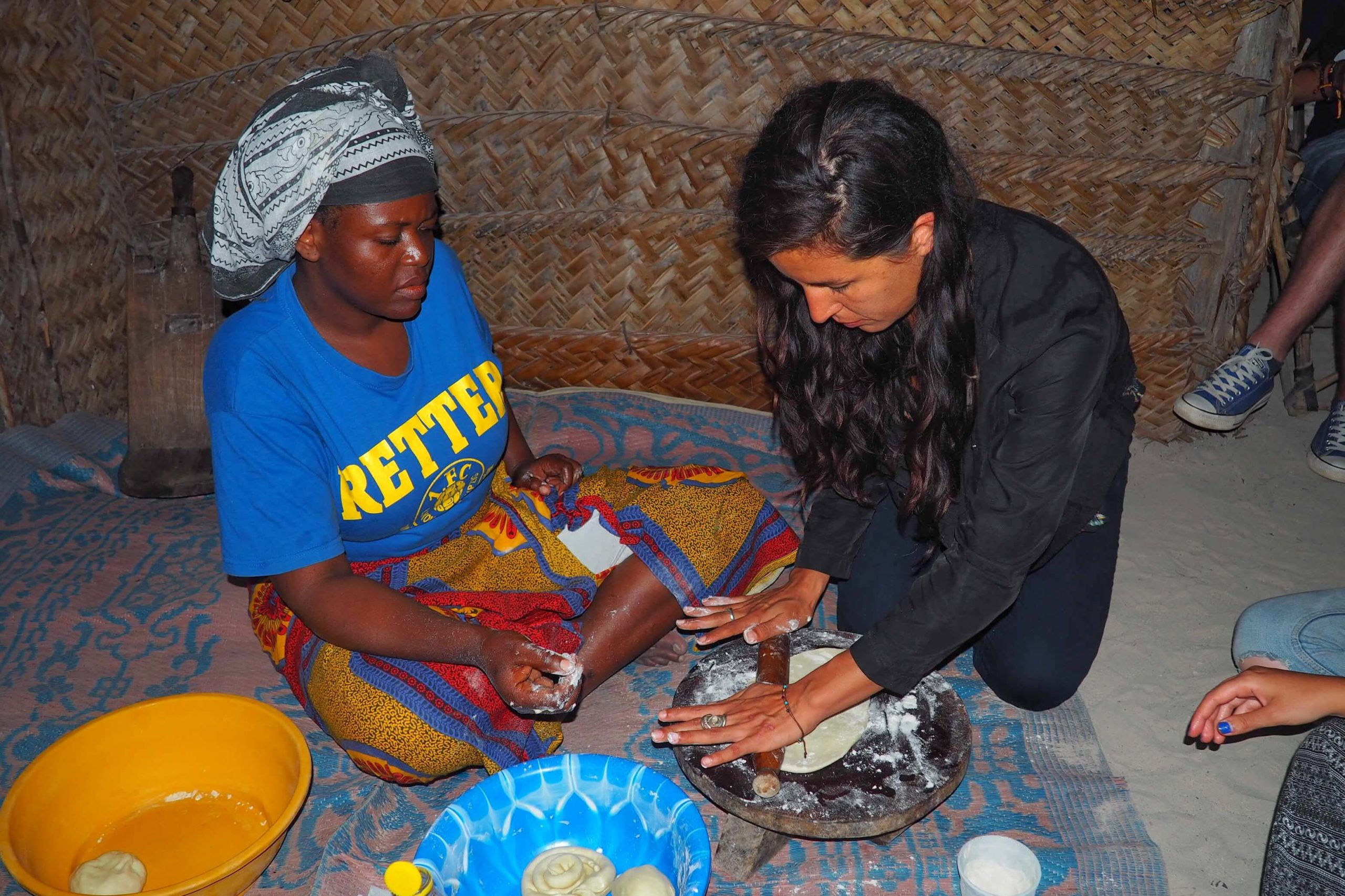 10. Take a Cookery Class
One way to get to the heart of a culture is to taste and experience the local cuisine, and what better way to do that than by learning to cook it yourself. Some of the classes also include a market visit where you'll get to buy the food too.
You can find a great Tanzanian cookery lesson here.
11. Learn Swahili
Whilst you're in town, maybe learn some Swahili. Lots of people speak English, but if you can speak even a little bit of Swahili, it will earn you quite a lot of respect.
READ MORE: The Most Useful English to Swahili Words & Phrases for Travel in East Africa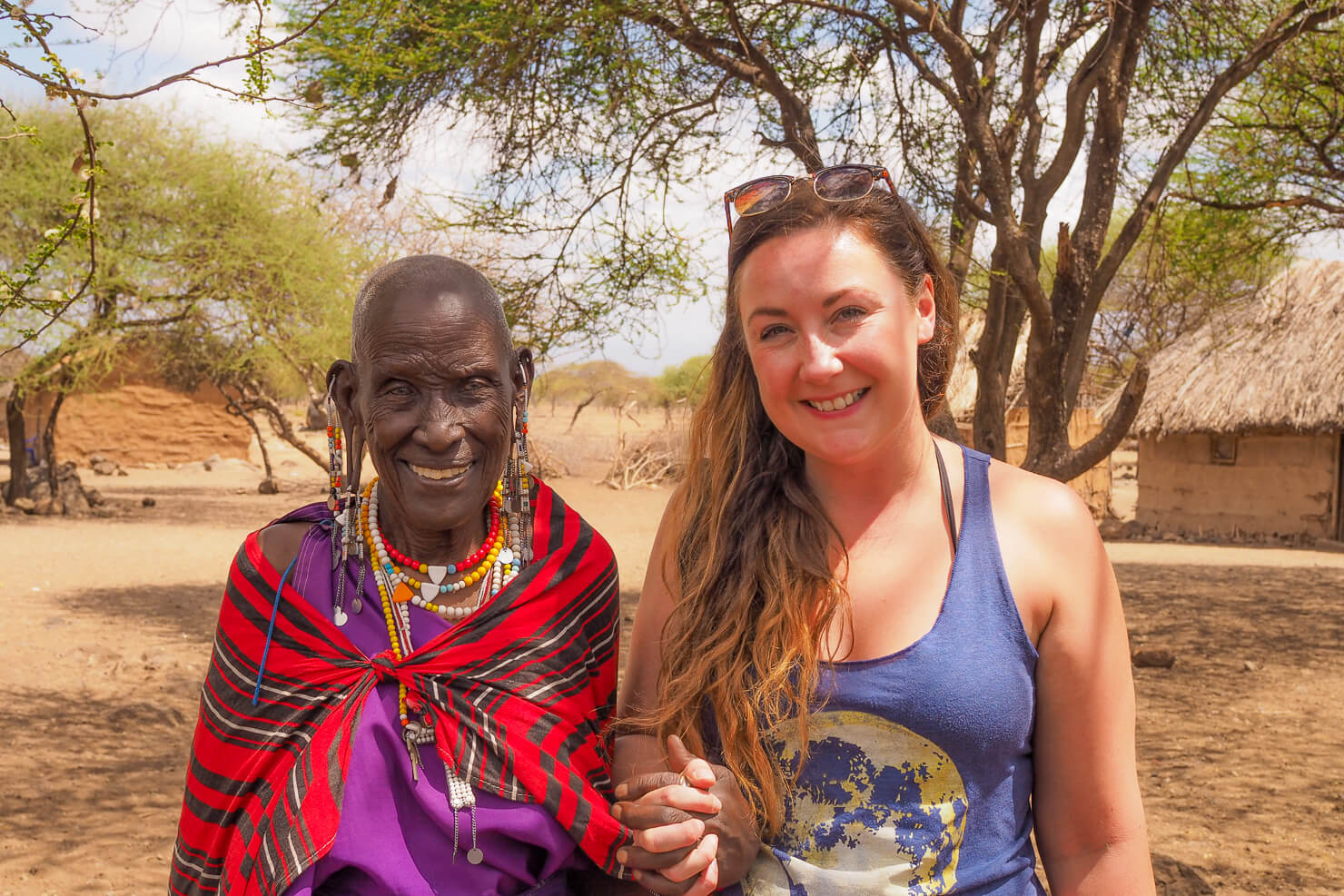 12. Visit the Maasai Tribe
The Maasai mostly live in Kenya and Northern Tanzania, so during your time in Moshi, you'll have the opportunity to learn about the tribe.
Three Maasai tours I would recommend are:
Oserok Trips by my friend Alpha. His village (that's where I am in the picture above) is located nearish to Chemka Hot Springs, so can be combined for a day trip.
Magofu Trails, a company run by my friend Frank. He can take you to his village, Engaruka, which is a few hours away from Arusha.
Loiborsoit village located south of Arusha, find their info here.
13. Have a Drink at the Old Railway Station
Moshi's Old Railway Station was until recently, pretty derelict, except for the ticket booth which had been turned into a small bar.
I first came here with my friend Lili, travel blogger turned tour operator, who now runs a great travel company called Mawezi Adventures, based in Moshi. They can arrange day trips, safaris and Kili climbs for you.
This little spot became popular with locals and ex-pats as a great place to relax with a beer, whilst watching the world go by. What makes it even better, is the fact that you get one of the best views of Kilimanjaro in the city.
The train tracks are now back in use for the Moshi to Dar es Salaam train, but thankfully the bar is still open.
14. Visit Lake Jipe on the Border Between Tanzania and Kenya
Another lake to visit in the area is Lake Jipe, which is around two hours away from Moshi on the Tanzanian/Kenyan border.
You can take a tour visiting the fishing villages around the lake, go on canoe safaris through the reeds (a bit like the Okavango Delta), walking safaris and fishing trips.
If you're lucky you may also see elephants in the area.
15. Run the Kilimanjaro Marathon
Feeling fit? Then you could join in the
Kilimanjaro Marathon
which takes place each year in February.
Just don't forget that Moshi is at altitude, so give yourself a few days to acclimatise before you attempt it so that you don't collapse!
16. Visit Shirikisha
In Moshi, there is a wonderful social enterprise called Shirikisha that works with the deaf people and other individuals who want to make a change in their lives and the lives of others.
You can visit the centre to buy their amazing products (things like wallets, bags, table mats, aprons), grab a coffee or a snack in their garden or rake part in a workshop. They also host a farmer's market every Saturday.
You can buy their products in severtal of the cafes around town.
17. Get Pampered at the Lala Salama Spa
Located at YWCA Moshi, the Lala Salama Spa is a great place to relax and unwind, especially after a strenuous Kili climb or the Kilimanjaro Marathon.
They offer massages, manicures, pedicures, body scrubs and waxing and they're also a social enterprise set up by a graduate of Give a Heart to Africa (GHTA) a women's empowerment organisation. Part of the profits go to support GHTA's programs.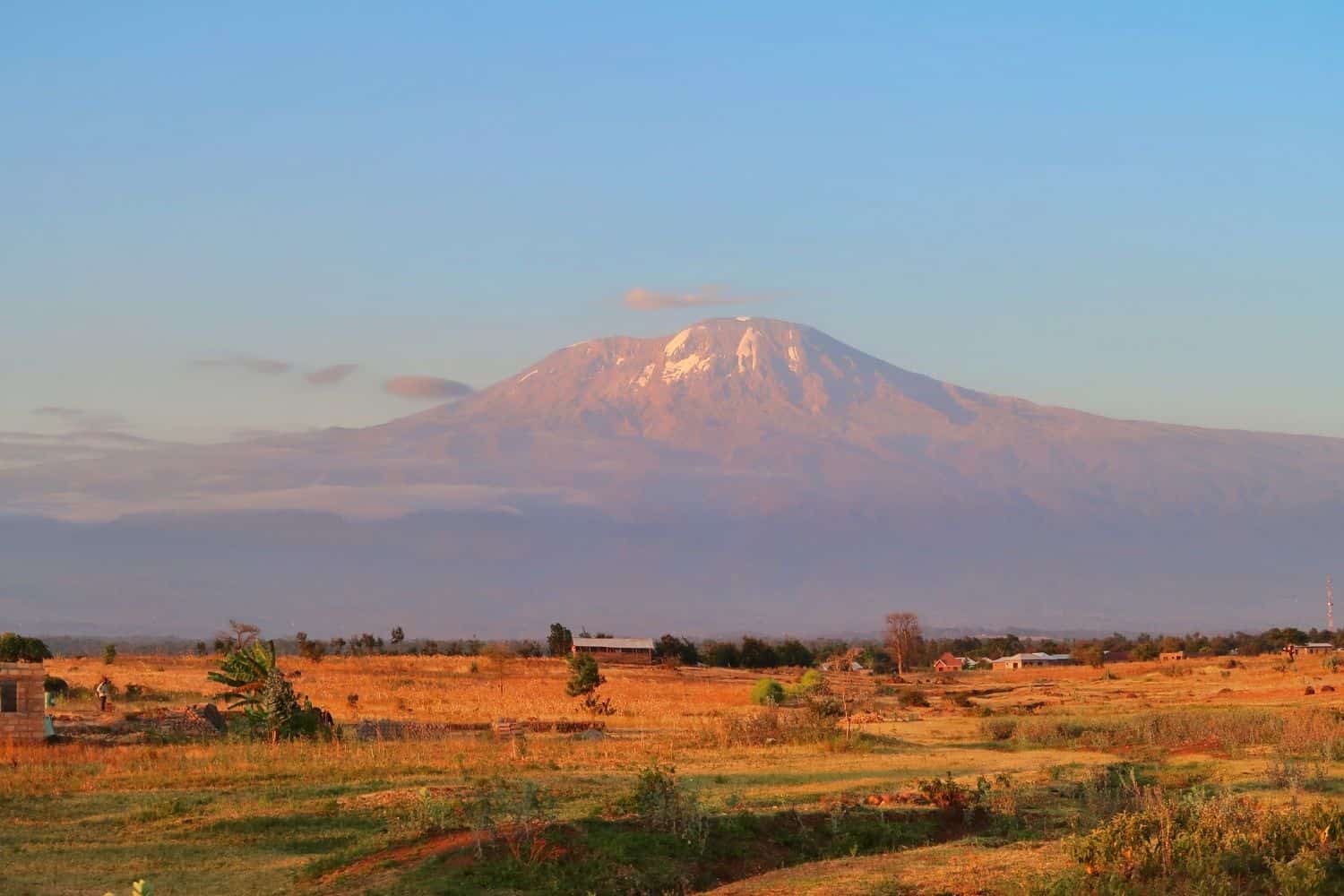 18. Makoa Farm
If you're interested in animal conservation, take a trip to Makoa Farm on the slopes of Kilimanjaro.
They offer horse riding day trips on the farm and Arusha National Park and multi-day in the area, as well as further afield.
Here you'll find the Kilimanjaro Animal CREW (Center for Rescue, Education and Wildlife in Tanzania) who nurse injured and orphaned animals. You can walk with monkeys and meet other animals too.
19. Buy Something from the Moshi Mamas
Moshi Mamas is a craft cooperative which was also created by graduates from the Give a Heart to Africa programme.
They sell some lovely items made from kitenge fabric. Things like clothes, jewellery, dog coats, bags and crafts. You can find them inside the YWCA, opposite Stanbic Bank.
All products are handmade in Moshi and you can also find some of their products in hotels and cafes in town.
20. Spend an Afternoon by the Pool
If your hotel has a pool – happy days! If not, you can always visit one of the hotel pools for the afternoon and most will let you in for a small fee. Try the Kili Wonders Hotel (I stayed here pre and post my last Kili climb), Ameg Lodge, Honey Badger Lodge, or Weru Weru River Lodge.
21. Take a Walk in Uhuru Park
If you just fancy a little bit of greenery, but don't want to go to far, just head to Uhuru Park in the centre of town.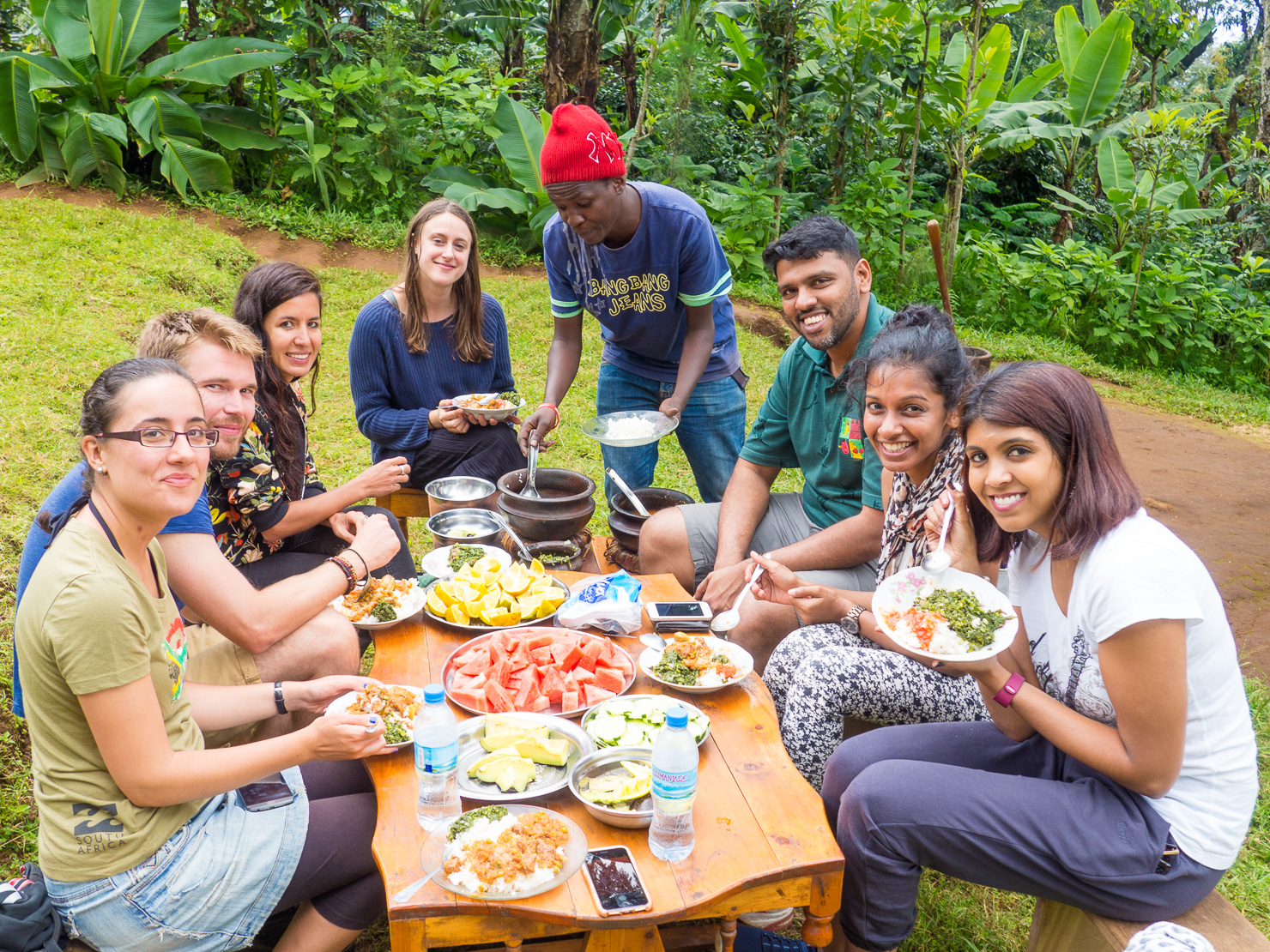 22. Enjoy the Local Restaurants
There are lots of great restaurants and cafes in Moshi. A few of my favourites include:
Indo Italiano: This is one of my favourites and I eat here every time I pass through Moshi. They serve Italian and Indian food. I usually order a pizza with curry sauce on the side to dip my pizza crust in!
More Than A Drop Restaurant: One of my favourites. The restaurant at More Than a Drop serves great vegetarian food and it's also a vocational school training young women in the hospitality industry.
Pamoja Cafe: A mix of local and international. They hold karaoke, cocktail and barbecue nights every Thursday.
Fifi's: Nice cafe with good burgers, salads, sandwiches and smoothies. Free Wifi.
Union Coffee: One of the most popular hangouts in town. Menu includes sandwiches, salads and cakes. Best coffee in town.
Kilimanjaro Coffee Lounge: Relaxed atmosphere and a good selection of food, including sandwiches, pasta, soup and salad. Great coffee.
Maembe Cafe: Maembe is Swahili for mango and the restaurant is named after the mango trees found in the garden of this restaurant. they serve a good mix of food.
Secret Garden Hotel: I've stayed here a couple of times and they have a nice restaurant and bar with views of Kilimanjaro.
Green Bamboo Restaurant: Good place for nyama choma (roasted meat).
Jay's Kitchen: Really popular restaurant, serving Korean food.
Milan's: Indian vegetarian restaurant, popular with both locals and visitors.
Kili Kahawa Lounge: Serving a mix of foods including burgers, sandwiches, salads, African dishes and snacks.
Taj Mahal: Popular local spot which serves things like miskaki (meat kebabs), grilled chicken, chips mayai and Zanzibar pizza.
East Africa Pub: Great place for nyama choma including, mbuzi (goat) and kuku (chicken) and the local staple, ugali.
Mimosa: Popular restaurant on the edge of Uhuru Park, they have a varied menu and hold regular events. Nice place for brunch.
El Rancho: From the name, you might think that this was a Spanish or Mexican restaurant, however, it's known as one of the best Indian restaurants in town.
Chrisburgers: Mixed menu including western foods like burgers, to local specialities like samosas and great juices.
Ubuntu: Cute cafe offering a range of food, including vegan, veggie and gluten-free options.
Rau Pub: Great place for local nyama choma (barbecued meat).
Afrika House Moshi: Popular backpacker spot, near to Rafiki Backpackers.
Mama Freddies: Great local Swahili food. Also near to Rafiki Backpackers.
Pandya Tea Room: Rumoured to have the best samosa in town.
The Kitchen Flavour Restaurant: Nice place with great food and a great atmosphere. Veggie and vegan options.
23. Party at the Bars and Clubs
Like Arusha, Moshi has a great nightlife scene. Some of my favourite places to go out include:
Redstone: Big nightclub with both indoor and outdoor areas.
Pub Alberto: Fun bar/club. I've had a few fun nights dancing my ass off to Tanzanian music (Bongo Flava) in Pub Alberto.
Black Diamond: Across the road from Pub Alberto, is Black Diamond, one of Moshi's most popular clubs.
The Old Railway: As mentioned above, this is a great place to come for an afternoon/early evening drink to take in the views of Kili on a clear day. They only had a small selection of drinks last time I was there (no wine or spirits), just beer and they'd run out of cider.
Kool Bar: Bar/club next to Pub Alberto, good place to play pool.
Biker's Bar & Grill: I've only been here once, but it was packed and I had a great time. I ended up meeting lots of cool people.
Pamoja Bar: Popular place for a chilled drink.
Peter's Club: Cool place to have a drink and chat.
Malindis: Live music on Fridays, karaoke on Saturday.
Kaka's Pub & Restaurant: They have a nice patio and a big barbecue area with great kuku (chicken) – Tanzania has the best chicken I've ever tasted!
There are lots more though, so ask around when you get there as new places open all the time.
24. Rest Your Head at One of the Hotels
Read More About Tanzania & East Africa…
Tanzania & Zanzibar Group Tours
Please Note: Some of the links in this post are affiliate links, which will earn me a small commission at no extra cost to you. Affiliate sales help with the running costs of this site, so thank you for your support!