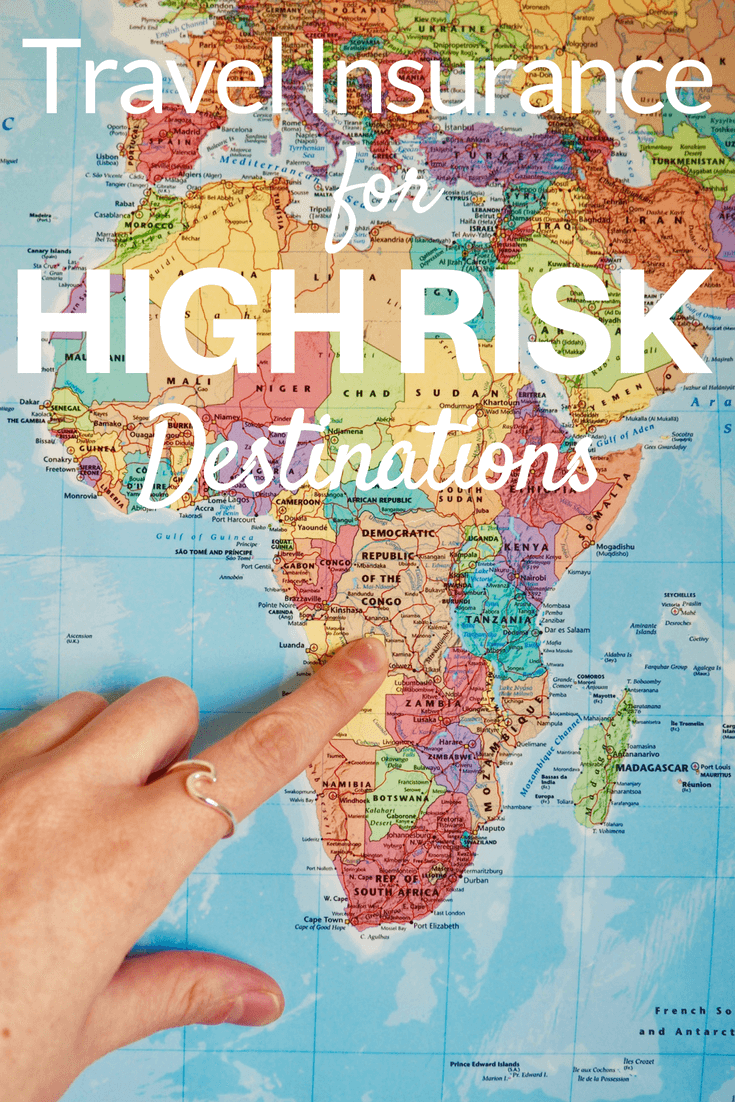 "To explore strange new worlds, to seek out new life and new civilizations, to boldly go where no man (or woman thanks very much) has gone before." (Star Trek)
I'm not sure I've even quoted Star Trek before, but that's the dream of every adventure traveller right?
To push yourself to the limit? To seek out the unknown? To take (calculated) risks? To be a pioneer? To… Explore. Dream. Discover.
Since the beginning of time, the human race have been exploring. But as the world advances, it becomes smaller, more connected, more accessible. There are less places to truly 'explore'.
So a growing number of people are wanting to venture to places that are completely off the beaten path, where few other travellers dare to tread.
I'm talking about high risk destinations. Countries that are incredibly rewarding and amazing to travel, volunteer or work in, but that might have travel warnings in place (politically unstable, natural disaster zone, terrorist warnings).
Lying on a beach just doesn't cut it for a lot of people any more. They want adventure, adrenaline, exploration and to go somewhere 'different'.
But all of the above is not without risk.
And the element of risk and the unknown most likely adds to the appeal for a lot of adventurers, myself included.
However, there is one thing that I am 100% sure about – and that's travel insurance. I never travel without it. However, I'm pretty sure there have been times in the past when I wasn't properly insured, because I didn't do enough research or read the terms and conditions properly.
When buying your insurance, you need to ensure that your policy (or policies) gives you adequate cover for the places you are going and the activities you are doing.
But this can be tricky and confusing as there are often a lot of exclusions in that small print. For instance if you go anywhere with a travel warning, most insurance companies won't cover it. So you'll need to get specialist cover. Likewise if you are climbing a mountain, or volunteering, especially if you are doing any kind of manual work.
So, from someone who has done a little (a lot) of research into this subject and who does visit high risk countries and who does take part in a number of potentially hazardous activities, here's some guidance on where to start looking for the right travel insurance for you.
Travel Insurance for Adventurous or Hazardous Activities
Some activities, which may sound like perfectly normal activities to you and me, may be classed as 'adventurous', 'hazardous' or 'high risk' activities to an insurance company.
So whilst you can easily buy policies for most countries, a lot general travel insurance policies don't cover you for things like white water rafting, sailing, horse riding, gorilla trekking or hiking up mountains, so make sure that whatever policy you buy, it covers you for all the activities you are going to do whilst on your holiday.
Case Study: World Nomads
http://www.worldnomads.co.uk" target="_blank" rel="nofollow noopener noreferrer">World Nomads is the company I usually use for my standard travel insurance policies. They are popular as they provide good coverage for backpackers, cover many different nationalities, have different levels of cover and they allow you to add certain adventurous activities to your policy. Their wording is pretty straightforward too.
For example, I am a 37-year-old UK citizen. I was easily able to obtain a quote for a trip to Uganda and Tanzania. Both the Standard and Explorer policies included cover for white water rafting grades 1 to 5 (with an experienced guide), however, if I wanted to go trekking up Kilimanjaro whilst I was in Tanzania, I would need to select that as an optional extra to my policy.
I also looked at volunteering/work. The policy includes non-manual work (ie. teaching), but not manual work (ie. labourer) unless you pay a premium. Â Even then it has to be pretty mild manual work. They won't cover you for things like using industrial machinery or work involving dangerous animals.
So always check what is and isn't included (call them if the policy wording is ambiguous) and seek out specialist cover if you need it.
World Nomads are probably the most well known backpacking/adventure insurance company, however there are a lot of other companies who will provide insurance cover for adventurous activities – so it doesn't hurt to shop around and get a number of quotes to find the one that suits you best.
Some companies allow you to do a 'bolt on', where you just take cover for the time that you need it. A good example of that would be SportsCover Direct, who would be able to cover me for the 7 days I was climbing Kilimanjaro only, allowing me to use a more 'normal' policy for the bulk of the trip (the bolt on for this was a little cheaper than World Nomads Kilimanjaro bolt on too).
If you are wanting to take part in super high risk activities (such as climbing Everest or trekking to the South Pole), you will need to seek out very specialist insurance. But again, there are a number of companies who will cover these types of activities.
But, whatever policy you choose – always read the small print!
Travel Insurance for High Risk Destinations
But what about if you aren't just doing 'hazardous' activities, what if you are going to 'hazardous' places too? I'm talking about those countries that are starting to open up to tourism after years of being no-go zones, perhaps still politically unstable. Or areas that have had a recent natural disaster.
Without a doubt, there are certain places that you just shouldn't go to right now (Syria would be a good example) unless you have a real good reason for being there – I'm talking journalist, aid worker or diplomat.
Then there are those places that appeal to the adventurous traveller because they are a little bit of a risk – places like Iran, Afghanistan and Democratic Republic of Congo – the latter being one such place I've been wanting to visit for years and am visiting in July (all being well).
No travel is without risk, however some places are deemed more risky than others – for obvious reasons.
Most governments have a travel advisory service. In the UK, this is the Foreign & Commonwealth Office (FCO). They rate countries by area as follows:
Green – See our travel advice before travelling.
Yellow/Orange – Advise against all but essential travel.
Red – Advise against all travel.
Insurance companies use the advice of the FCO (or similar body in other countries) when assessing the risk of travelling in a certain country or area to classify those countries for insurance purposes. Anything orange or red, usually falls outside the realms of normal travel insurance policies.
The insurance companies weigh up the risk and rate countries along this spectrum -Â extreme, severe, high, medium, low risk and don't even think about it.
Now here's the tricky bit.
If you go onto some online comparison sites, they will give you a quote and let you pay for insurance for some of the places that the FCO advise against travel. However if you read the small print (which I'm sure you do right?), you will most likely not have the cover that you really need, because a lot of insurers won't cover for anything that goes against the travel advice issued by your government.
What this means, is that you may be covered (policy dependent), if for instance if you get a stomach bug and need antibiotics or fall and break your leg climbing a mountain (if you've got a policy that includes adventurous activities – see above) in a high risk country or area, but you most likely wouldn't be covered for anything that happens as a result of the travel warning i.e.) if you were injured in a terrorist attack or civil unrest or if a war breaks out.
To be honest, it's so confusing and even within countries there are areas that are different colours on the FCO map – so it's always good to speak to someone to understand what you are and aren't covered for.
Saying all that, it is possible to arrange different levels of travel insurance cover for pretty much anywhere, using specialist companies. There are some exceptions that may only allow business travel rather than leisure travel, but somewhere out there, someone will insure you – it just may come at a price.
Please Note: Some policies require you to start the cover BEFORE you leave home and some will allow you to start the policy AFTER the start of your trip, like the adventure sports cover mentioned above, you can in some cases get high risk travel insurance bolt ons with some insurers.
All together now…. always read the small print!!!!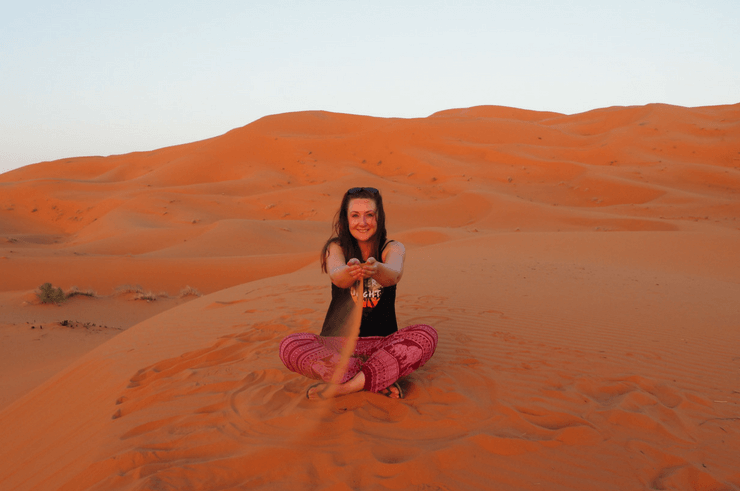 So basically, when travelling to a high risk travel zone, you have a couple of options:
A) You get a comprehensive travel insurance policy that covers you for the whole trip
Most of the high risk travel insurers I have found only let you select one destination when getting an online quote. But you may be going on a 4 week trip, going to 4 countries and only entering a high risk zone for a couple of days.
Some companies will take into account you are only in a high risk zone for a short time and some won't. The ones that won't will base your entire quote on the country with the most risk, pushing up your premium. You'd get a super comprehensive insurance policy for your trip, but it might be more than you actually need or want.
I would advise that you speak to an insurance broker direct, either on the phone or by email (I've listed some below that deal with these type of policies) and explain your itinerary and they can then give you a quote based on your specific needs. Then you can ensure you are covered correctly.
You may decide that you only want the full works for a certain part of the trip, where the risk is higher, so you may want to consider the below option instead.
B) You take out a normal/adventure travel insurance policy for the duration of the trip and then take out a high risk 'bolt on' just for the part or parts that are classed as high risk
For instance, you could get normal travel insurance policy (including the activities you want to do) for the bulk of your trip and then bolt on a high risk policy for any high risk destinations.
There are a number of companies that offer this service, as I will list below.
The good thing about a lot of the high risk companies, is that they don't require you to start your trip from home and you can purchase the policies whilst you are already travelling or just for the time you need it.
Just make sure that whatever company you go with for the normal policy covers all the adventurous activities you want to do. Have I drummed that into you enough yet?
If you choose route B, just make sure that:
1) You check exactly when you need to buy the cover – some won't kick in until a few days after you purchase it so you may be in and out of the high risk zone before it takes effect.
AND
2) Make sure that doing a 'bolt on' for the high risk area doesn't affect your general cover in any way, it shouldn't, but you never know what is in that small print, so better to check in case it varies!
Who can help with high risk travel insurance?
I am by no means an expert on travel insurance, neither am I recommending any specific insurance products (that very much depends you as an individual, your trip, the cover you require and your level of personal risk), however as someone who occasionally travels to areas with travel warnings, I have come across the below companies that deal with travel insurance for 'high risk' areas and may be able to help you.
High Risk Voyager: Available to UK and EAA residents, this is a very comprehensive policy. As above, they can insure you for your entire trip or as an already departed bolt on. The only downside to having them cover the entire trip, is that you can't separate the high risk area from anywhere else, so you may end up paying a little bit more than you would with a bolt on, but, you would have excellent cover for your entire trip. You can see a list of the countries and zones here.
First Allied Travel Insurance: These guys offer insurance to a wide range of nationalities, not limited just to UK or Europe. They can provide high risk insurance for the full duration of your trip or for just a couple of days as a bolt on. As above, you can only choose 1 destination when you get an online quote, so it may be worth contacting them if you are going to multiple countries, to check that you can be covered for all if you choose one policy for the duration of your trip.
Battleface: Alternatively, there is an insurance company called Battleface who will insure you for a minimum of 5 days, so as above, you can get normal insurance to cover you for the entirety of your trip and then Battleface would cover you for the high risk part. Again, check with them if you are going to multiple countries and/or getting cover for your entire trip.
Versatile Insurance: These are a broker who can cover UK residents only and the insurance would need to start from when you leave home. If you contact them and explain your needs they will be able to give you a competitive quote. I've found them to be very reasonably priced.
Bellwood Prestbury: This is a broker, and what they will do is approach the different insurance companies for you. They can provide coverage for the whole trip (so no bolt on) and it would be from when you leave home, but can take into account that you are only going into a high risk area for a few days.
Campbell Irivine:Â They said that their usual cover does not include high risk areas, however they can approach different insurers for you. To get high risk cover you would need to speak to them and not apply through the website as this won't give you the correct cover. They generally cover people who live in the UK but also Europe in some instances. Their cover would need to start from when you leave home.
I hope this guide helps you to find the right travel insurance to suit your adventurous needs! The policy you get and level of cover are up to you and this information is just intended as a guide!
If you only take one thing from this post, let it be this. ALWAYS READ THE SMALL PRINT.
Useful Links
Like this post? Pin it for later!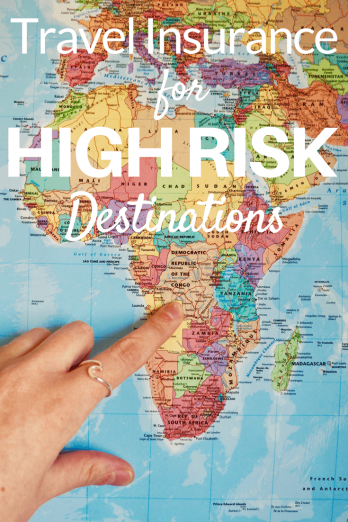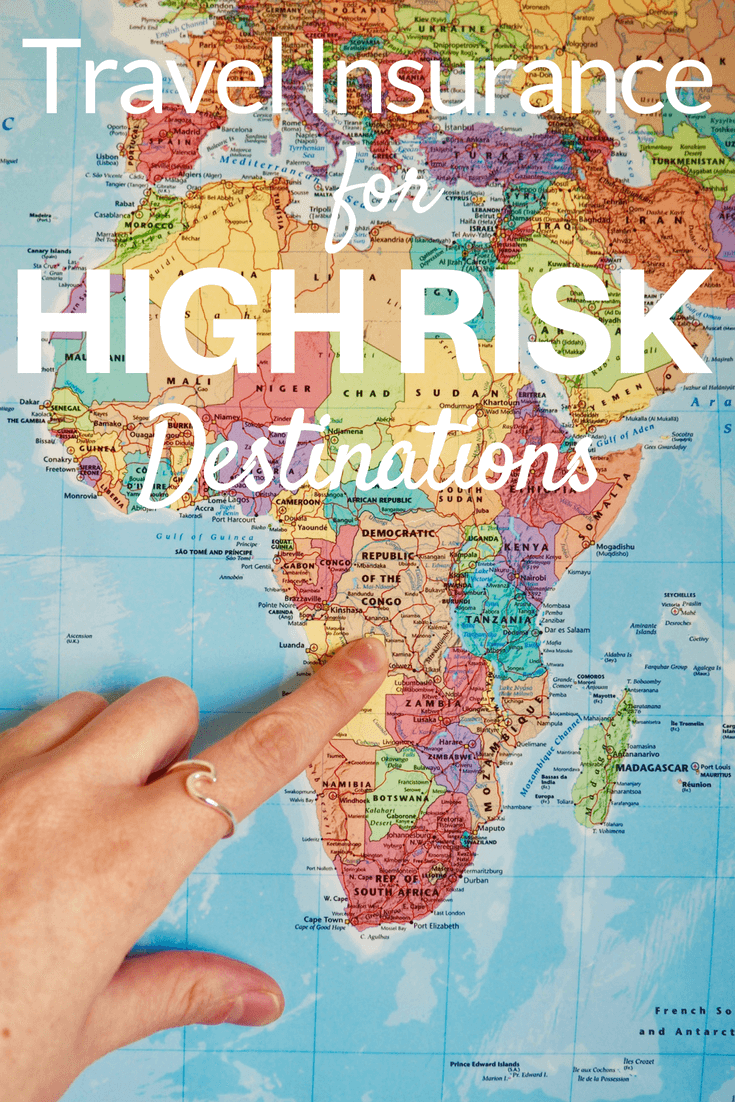 ---
Please Note: The information in this post is intended as a guide only. It is your responsibility to check your insurance policy thoroughly to ensure you have the cover you need. The link to World Nomads is an affiliate link, which means that if you decide to purchase one of their insurance policies, I will earn a small commission at no extra cost to you. I only recommend products that I love and trust.