Last updated on March 16th, 2022 at 11:03 pm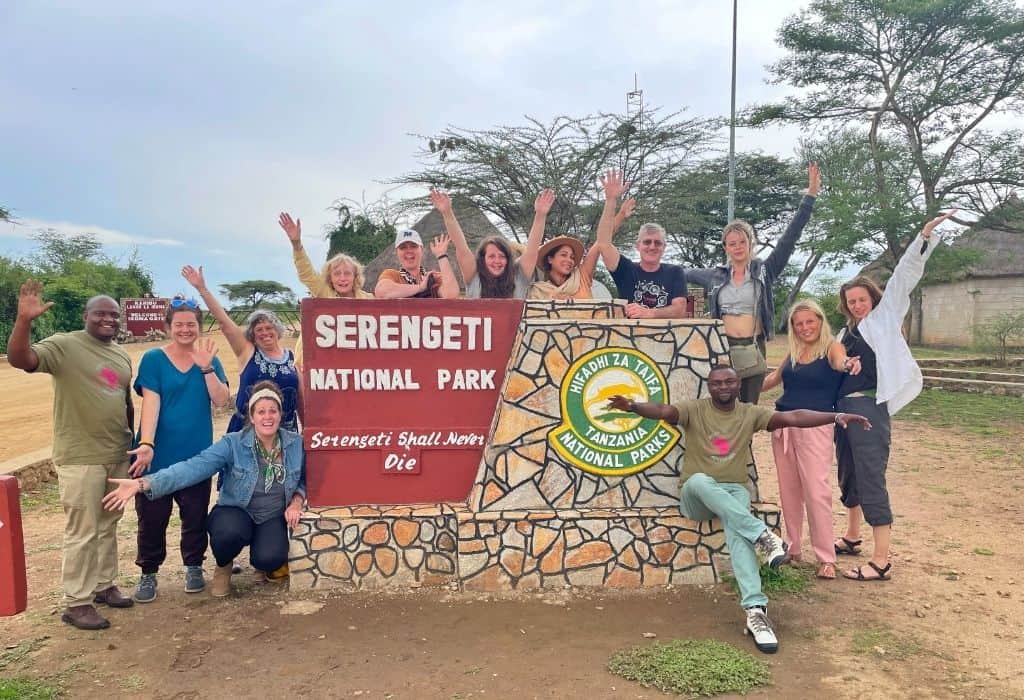 If you're looking for an epic Tanzania itinerary, then you've come to the right place. I LOVE Tanzania.
For me, Tanzania has everything you could want – amazing safaris, beautiful scenery, stunning beaches, lots of culture, great food, fun nightlife and lots of things to do! Tanzania is always an adventure and a Tanzania safari should be top of everyone's Africa bucket list.
My ideal Tanzania itinerary would start up north around Arusha or Moshi and then end down on the beaches of Zanzibar. You could do it in reverse, although ending on the beaches makes more sense to me!
To see all of the 'highlights' on the itinerary below you would need at least 2 – 3 weeks. If you also wanted to climb Kilimanjaro you'd be looking at 3+ weeks.
This list isn't exhaustive and Tanzania is huge so you could easily spend 4 – 6 weeks or more (a Tanzania visa usually lasts for 90 days) in the country and visit a lot more places than I have listed here, but this itinerary is a good place to start to help you maximise your time in Tanzania.
Please Note: Some of the links in this post are affiliate links, which will earn me a small commission at no extra cost to you. Affiliate sales help with the running costs of this site, so thank you for your support!
---
An Awesome Tanzania Itinerary (Plus Map, Tips & Things To Do)
Tanzania 2-Week Itinerary
Arusha: 1 – 2 Days
Serengeti & Ngorongoro Crater: 2 – 3 Days
Mto wa Mbu & Lake Manyara: 1 – 2 Days
Moshi: 1 – 2 Days
Lushoto: 2 Days
Bagamoyo: 1 Day
Zanzibar: 3 – 7 Days
Other Places to Consider
Lake Natron: 3 Days
Mwanza & Lake Victoria: 3 – 4 Days
Tarangire: 1 – 2 Days
Lake Chala: 1 – 2 Days
Lake Eyasi: 2 – 3 Days
Usambara Mountains: 2 -3 Days (or more)
Pangani: 2 – 3 Days
Saadani National Park: 2 – 3 Days
Dar es Salaam: 1 – 2 Days
Ruaha National Park: 2 – 3 Days
Mahale Mount Mountains National Park: 3 Days
There are so many unique places to visit and things to do in Tanzania! You're going to love it!
Tanzania Itinerary Map
How to Get Around Tanzania
Tanzania is a pretty easy place to get around and I've written a whole guide on how to travel around Tanzania by public transport. You can also read my guide to taking the Dar es Salaam to Zanzibar ferry.
However, getting to the remote safari destinations is difficult as there isn't much in the way of public transport, so I would usually recommend taking a tour to go on safari. I wouldn't advise hiring a car to go on safari in most places because a) safaris are much better with a proper guide and b) it's expensive!
If you are short on time, taking a Tanzania group tour is a good option, saving you time (most importantly) and sometimes money, and you won't waste precious time on your Tanzania holiday trying to find groups to join.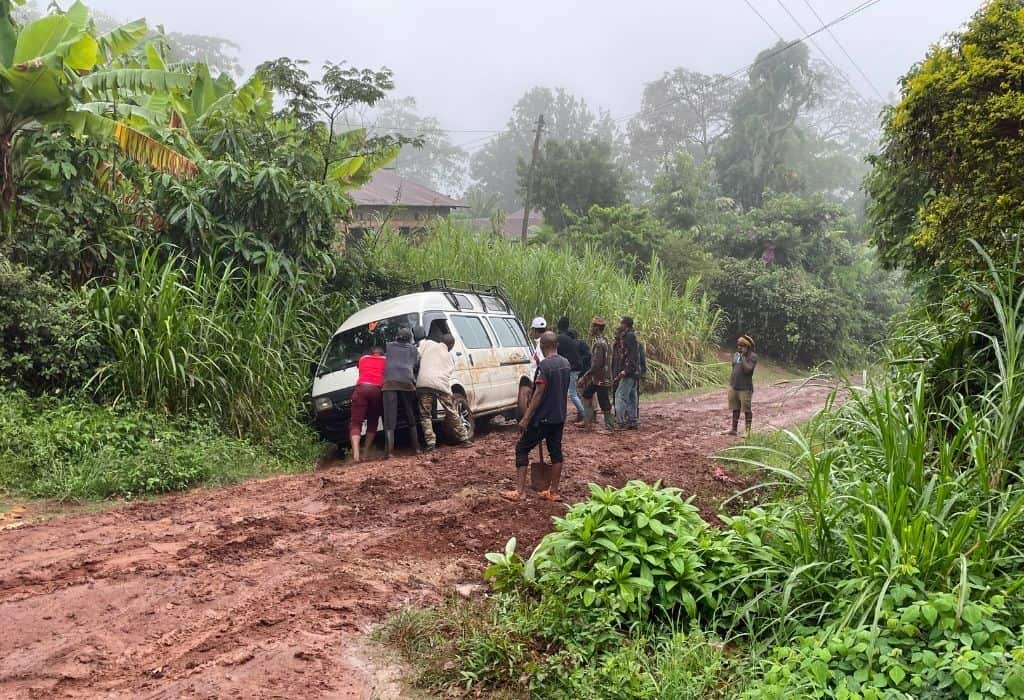 When to Visit Tanzania
Tanzania is best visited during the dry season from June to October. I would avoid the long rainy season from mid-March to May if you hate the rain. January and February can also be quite nice, although pretty hot in places. The short rains come around late October – December. However, the rains are becoming more and more unpredictable. The above picture was taken on a very rainy day in February!
There are no guarantees for seeing the Great Migration in the Serengeti, but the animals usually follow a certain pattern:
December to March: This is the best time to see the Migration if you are short on time or on a budget safari as the herds are in the Southern and Central parts of the Serengeti, which is the most accessible part of the Serengeti from Arusha or Moshi. January/February is calving season too, so there are lots of babies around.
April – June: The wildebeest are heading up the Western Corridor around the Grumeti River area. You may get some good sightings, as the herds start to group together, building up the courage to cross the river – you may see a crossing too. This is a relatively remote destination, so I would suggest staying around that area for a few days.
July – September/October: The herds are heading up into Kenya, so the place to be is up near the Mara River in the far north. This part of the Serengeti is quite remote, therefore you'll need to fly in or if you're driving, you'll need to spend at least 3 nights in the Serengeti. This is a great time to see the river crossings.
November – December: The herds are starting to cross back into the Serengeti and making their way back down to the Southern Serengeti and Ngorongoro Crater area.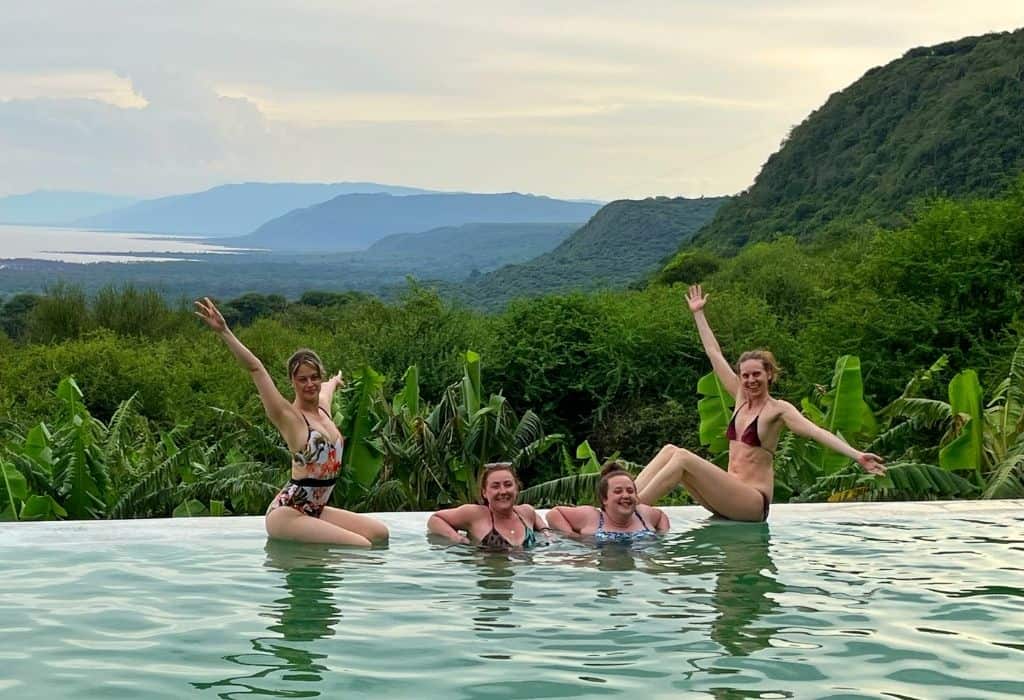 How Long to Spend in Tanzania
Tanzania is a big country with loads to do, so you could easily spend months there. But you can still see a lot in a 1, 2 or 3-week trip if you plan it well.
I would suggest doing a bit of safari, visiting a few of the towns for the cultural side (Mto wa Mbu, Arusha, Moshi, Bagamoyo & Stone Town are good places) and ending with a bit of beach time.
Under each location I've mentioned below, I've suggested the minimum amount of time I recommend you spend there.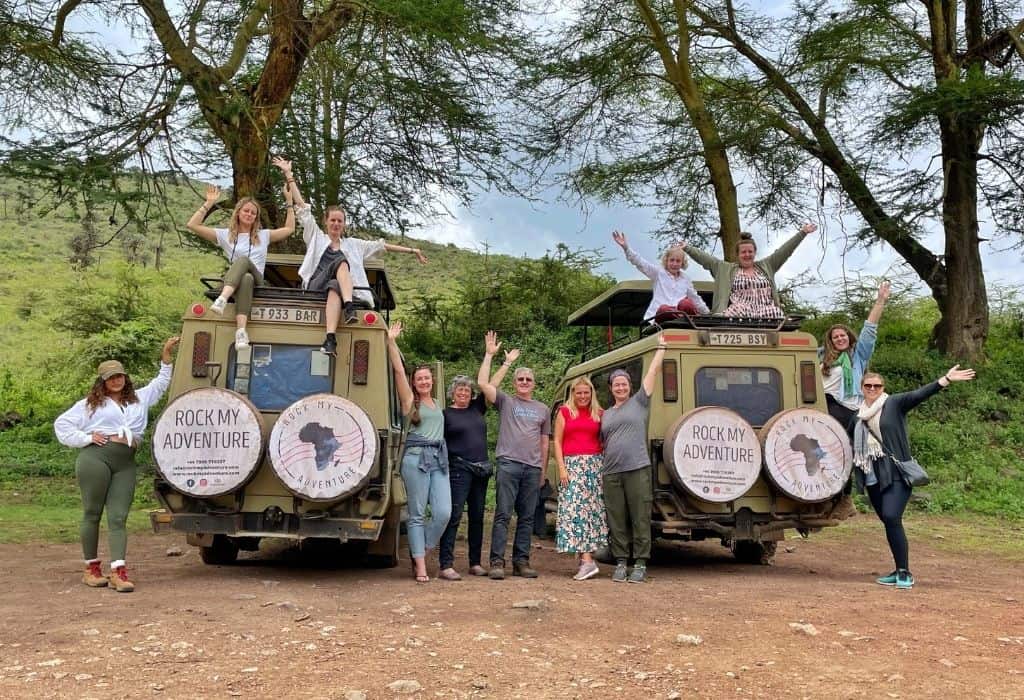 Combining Kenya & Tanzania
People often ask me which is better – Kenya or Tanzania? They can easily be combined in one trip, but again, these countries are huge, so you won't be able to see everything in 2 weeks, but you'll still be able to have an incredible trip either way.
My Kenya & Tanzania Adventure tour takes in the major highlights of both countries – so definitely consider that if you want to maximise your time and let someone else (me) sort out the logistics for you!
For further ideas, check out my suggested Kenya & Tanzania itinerary and my Kenya itinerary.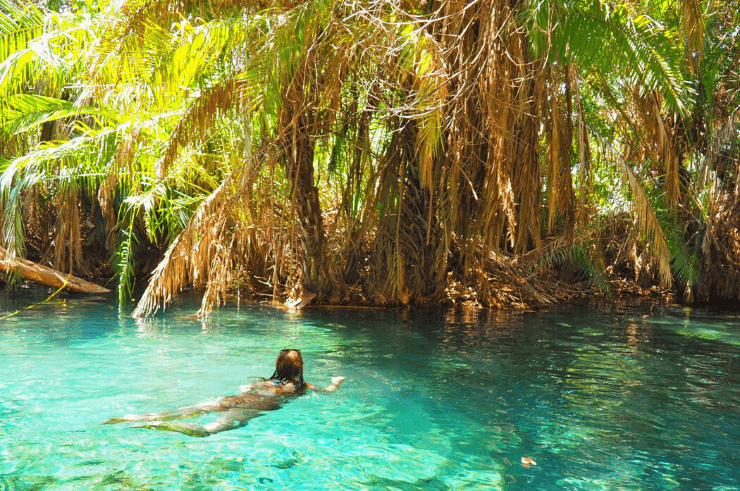 Detailed Tanzania Itinerary
Arusha
Arusha is a bustling city which often serves as the starting point for safaris to the Serengeti, Ngorongoro Crater, Lake Manyara and Tarangire National Parks.
Many people just stay a night or two here before moving on, but if you have time, I'd suggest staying at least a few days. Arusha has a lot of charm of its own and is a great place to experience Tanzanian life. It also has a fun party scene which is probably one of the reasons it's popular with lots of young volunteers (Moshi is the same).
The city also lies at the base of Mount Meru which is a bit smaller than Kilimanjaro at 4,562m but is still a very challenging and rewarding hike.
Be sure to visit the great Masai Market whilst you are there and pick up some souvenirs and for a bit of R&R, head to the pool at the Mount Meru Hotel, the place to see and be seen. You can also visit some of the places closer to Moshi from here too.
Time Needed: 1 – 2 days. More if you plan to climb Mount Meru.
Things To Do in Arusha
Climb Mount Meru.
Book a Northern Circuit safari, if you haven't already.
Swim and chill at the Mount Meru Hotel.
Party at the bars and clubs.
Eat chips mayai (chip omelette) and chicken from one of the street vendors.
Get clothes made at one of the local tailors.
Go shopping at the Maasai Market.
Eat nyama choma at Khan's BBQ (I love the Mr Khan's – it's run by 3 brothers).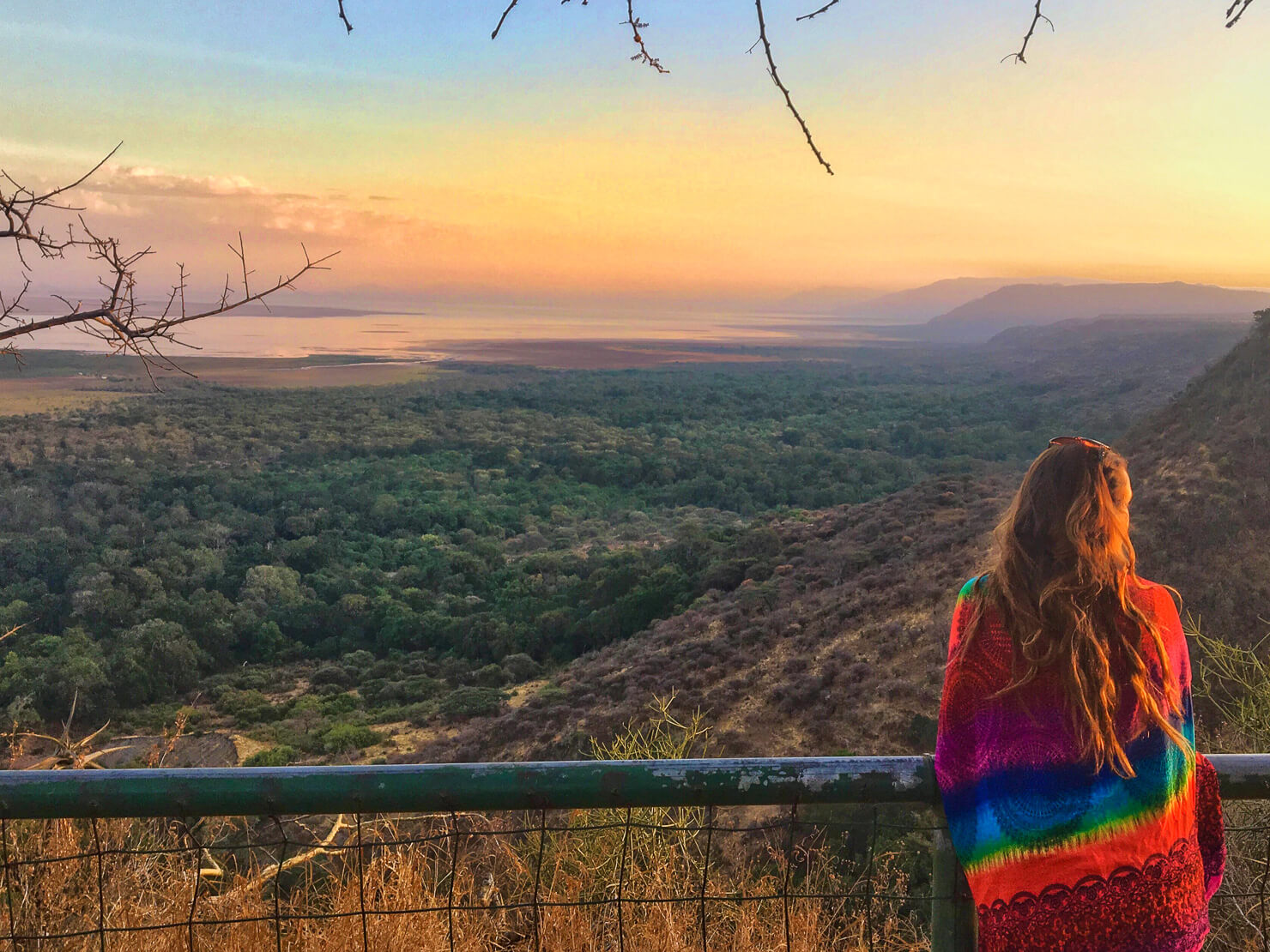 Mto wa Mbu & Lake Manyara
Lake Manyara and the nearby town of Mto wa Mbu are great stopover points on the way to/from the Serengeti and Ngorongoro Crater.
The landscape of Lake Manyara is quite different to that of the Serengeti, more jungle-like, and it's a great place to see flamingoes, elephants and it's known for the tree-climbing lions (although lions are starting to climb trees elsewhere now too).
Mto wa Mbu is a great place to experience cultural experiences. Be sure to stop at the viewpoint (as you can see above). It's popular with locals and especially beautiful at sunset.
Time Needed: 1 day for Lake Manyara – it's a nice park, but not as ood as some of the other parks in my opinion. It's also worthwhile spending the day doing activities around Mto wa Mbu.
Things To Do in Mto wa Mbu & Lake Manyara
Go on safari.
Visit the viewpoint.
Go on a bike tour.
Take a cooking lesson with local Mamas.
Walk high on the Lake Manyara Treetop Walkway.
Visit the Maasai.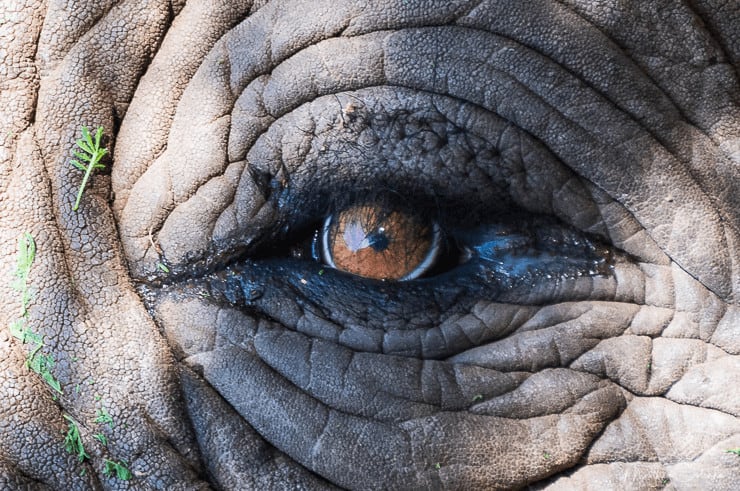 Tarangire National Park
Next to Lake Manyara lies Tarangire National Park and you can easily stay in one and visit the other. I'd maybe suggest staying around Lake Manyara for the epic views, but you could spend a night or two in one and then change to the other!
Tarangire has the largest population of elephants in Tanzania and my friend Katja said its her favourite landscape in Africa.
Time Needed: 1 day is probably enough in Tarangire, especially if you're also going to the Serengeti & Ngorongoro Crater.
Things To Do in Tarangire National Park
Go on safari and see elephants.
And see above for the activities to do around Lake Manyara(they're really close to each other).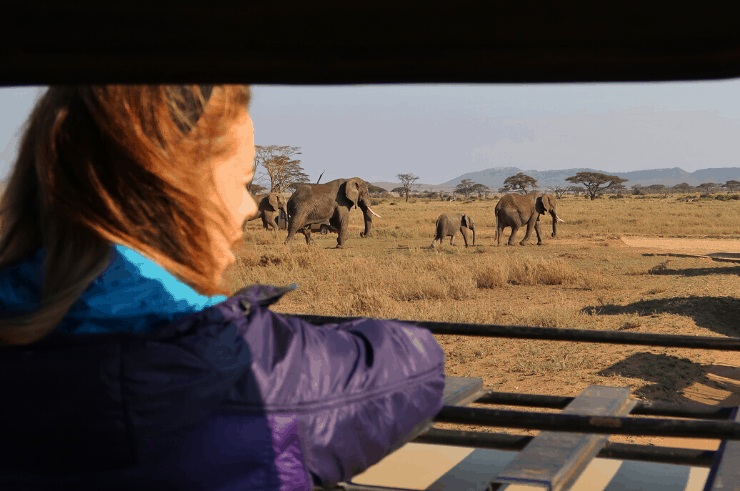 The Serengeti
The Serengeti is definitely a contender for the best safari in Africa and it's the reason many people choose to come to Tanzania in the first place.
Vast and open this national park is teeming with all the wildlife you can imagine and stretches for miles and miles. The name 'Serengeti' actually means 'endless plains' in the Maasai language.
You can fly into the Serengeti from Arusha, however, it's drivable in a day, with most safaris reaching the park by early afternoon (if you don't stop at Lake Manyara or Tarangire on the way), allowing you to do a safari on the way into the park.
For those on a budget, camping is a great option and there are a number of campsites right inside the park. These campsites are often frequented by hyenas, buffalo, zebra and even the occasional lion at night, so it's always an adventure to stay there.
For the Serengeti, I would always suggest going with a safari company, rather than self-driving, as it's so big that you will likely get lost on your own and not see half as much as you would with an experienced safari guide. You can also see the wildebeest migration if you visit at the right time of year.
Tanzania safari tours are plentiful, so shop around to get the most competitive quotes and read lots of reviews! I was once quoted $700 higher from one safari company than another for the exact same tour.
Time Needed: 2 – 5 days. A couple of days is usually enough for me. But the Serengeti is huge, so you could spend a few days exploring different areas.
Things To Do in the Serengeti
Go on safari.
Take a hot air balloon ride.
Camp out in the wild.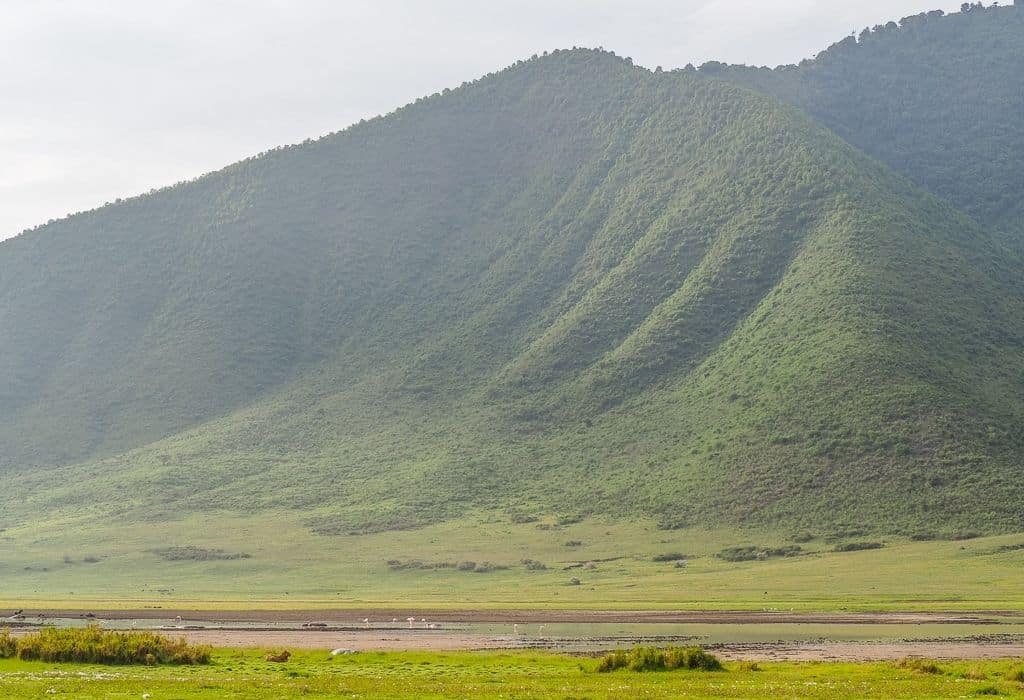 Ngorongoro Crater
The Ngorongoro Crater is one of the most stunning safari destinations in all of Africa.
The crater was formed when a gigantic volcano (which is thought to have been bigger than Kilimanjaro) exploded and then collapsed, creating the epic landscape we see today.
It's important to get into the crater as early as possible, as this is when the animals are most active and when you are likely to see the most. I've seen standoffs between lions and buffalo and the craziest sight was watching seven hyenas chase a wildebeest whilst she was giving birth.
Most people visit the Ngorongoro Crater on the way to or the way back from the Serengeti as they are right next to each other, so you can easily do both together.
Time Needed
1 – 2 days. I usually find that 1 morning in the crater is usually enough, but if you want to give yourself a better chance of seeing some action then two days might be better.
Things To Do in the Ngorongoro Crater
Go on safari.
See the wildebeest calving & migration.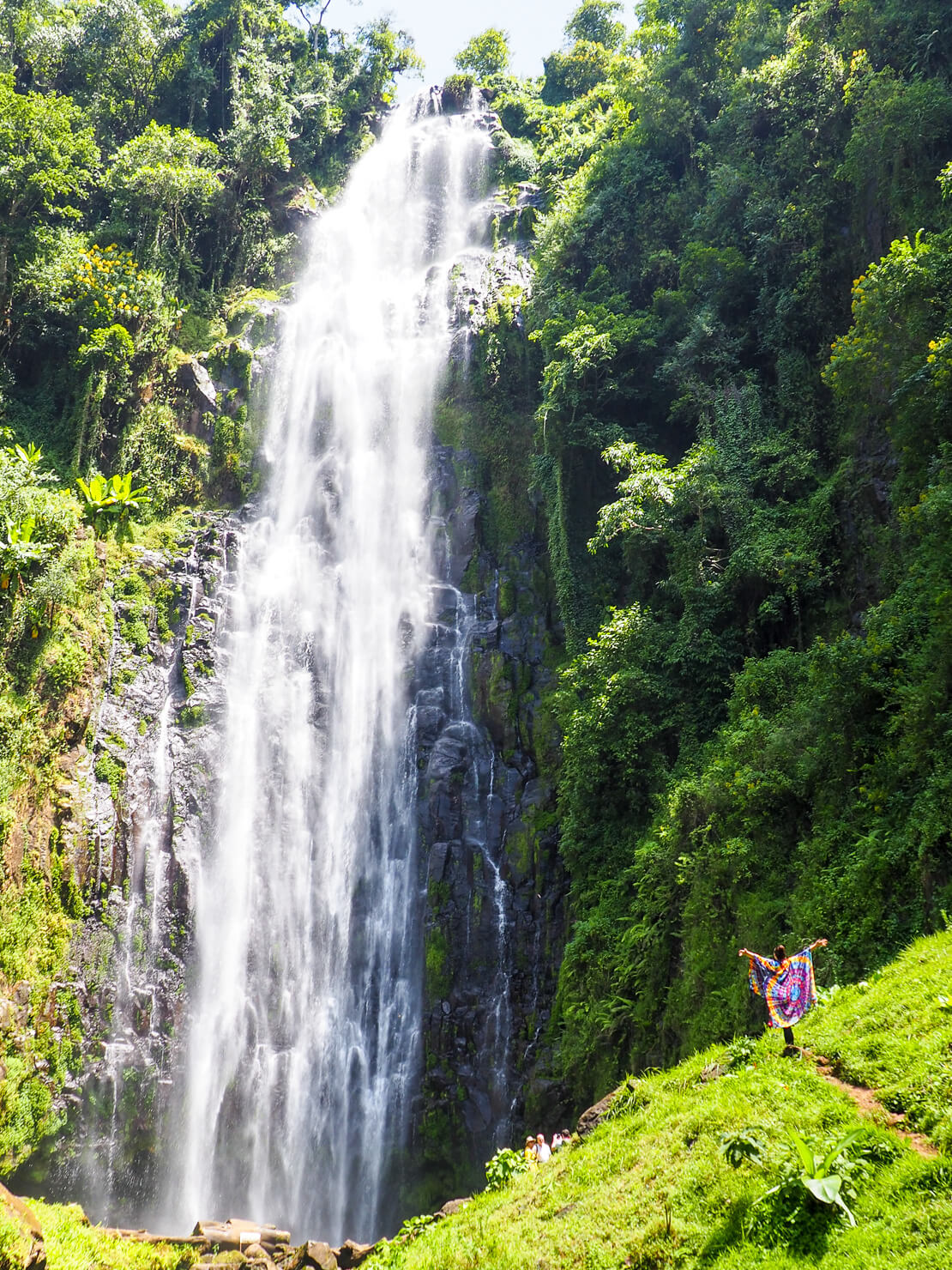 Moshi
Moshi usually serves as the starting point for any Kilimanjaro expedition and is a great place to spend a couple of days before and after your climb. I written a things to do in Moshi guide, so definitely check it out.
It's a lovely town, a bit less hectic than Arusha and with Kilimanjaro as the backdrop, it's beautiful too.
There are plenty of great day trips to take from Moshi (you can also do these from Arusha too – but they're a bit closer to Moshi), including a trip to Materuni village for a coffee tour and see the Materuni Waterfalls (one of my favourite places in Tanzania)and experience the hospitality of the Chagga people.
Another favourite of mine is the Chemka Hot Springs (also known as Kikuletwa Hot Springs) a popular picnic and swimming spot for both locals and tourists. This is a great place to spend an afternoon.
You'll also be able to visit Maasai villages in the region between Moshi and Arusha. I prefer visiting the villages here to those in the Ngorongoro Conservation Area.
Time Needed: 2 – 3 days.
Things To Do in Moshi
Get Ready for your Mount Kilimanjaro climb.
Visit the Maasai tribe.
Swim at the Kikuletwa Hot Springs.
Take a coffee and waterfall tour in Materuni village.
Eat pizza at IndoItaliano.
Visit a Women's Co-Operative.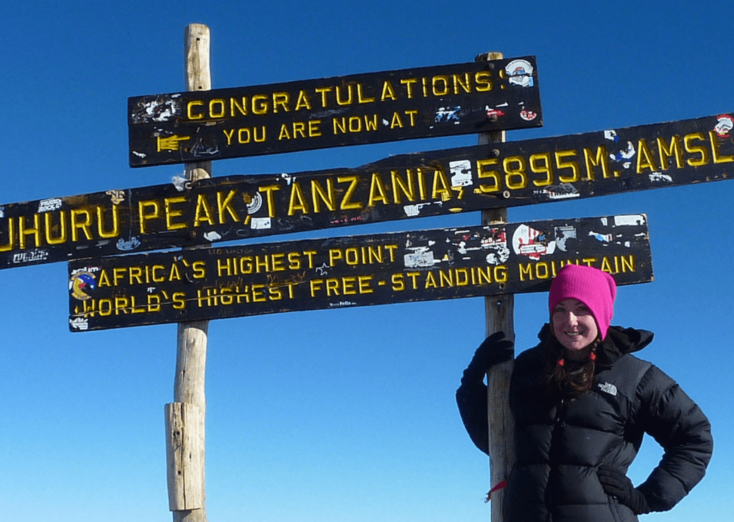 Mount Kilimanjaro
Kilimanjaro is the highest free-standing mountain in the world and the highest mountain in Africa. Plus, it's damn beautiful so it's no wonder that it is one of the reasons that thousands of people travel to Tanzania every year.
The climb usually takes between 6 to 8 days, so if you've only got a couple of weeks, this will take up a big portion of your trip, as you'll need to spend a day in Moshi before the climb (at least) too. But it's worth it.
I've summited Kilimanjaro twice, by both the Machame & Lemosho routes and it's definitely one of the best things I have ever done in my life. You can find all my Kilimanjaro advice here.
Time Needed: 5 – 9 days depending on which route you take.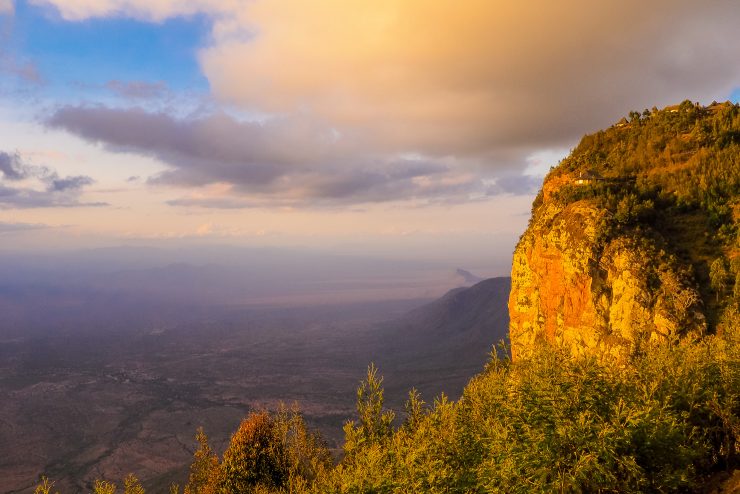 The Usambara Mountains
Relatively untouched by tourism, the Usambara Mountains are an incredible stop on your Tanzania itinerary.
The drive through the mountains is spectacular (if a little ropey on the way up to Lushoto especially) and you will find the best views in all of Tanzania and I'd also say the friendliest people in the country here.
Most people stop in Lushoto in the West Usambaras, however, if you have more time, I would definitely suggest to head further into the mountains to Mambo, a small village in the far north of the mountains (you have to go through Lushoto to get to the other villages as there's no direct road, unfortunately) where the views are even more spectacular and on a clear day you can even see all the way to Kilimanjaro.
A popular activity is doing a multi-day hike between Lushoto and Mambo.
Time Needed: The Usambaras are lovely. 1 – 2 days is fine in either Lushoto or Mambo, but if you want to relax a bit more, stay longer. If you want to hike from one village to the other, you'll need at least 3 or 4 days.
Things To Do in the Usambara Mountains
Take a hike, you can do either 1-day hike near to where you stay or multi-day hikes between Lushoto and Mambo.
Visit a church.
Go shopping at a local market.
Visiting the Amani Nature Reserve.
Eat all the cheeses at Irente Farm.
Take in the epic views from the Irente or Mambo viewpoints.
Visit the Mazumbai Forest Reserve.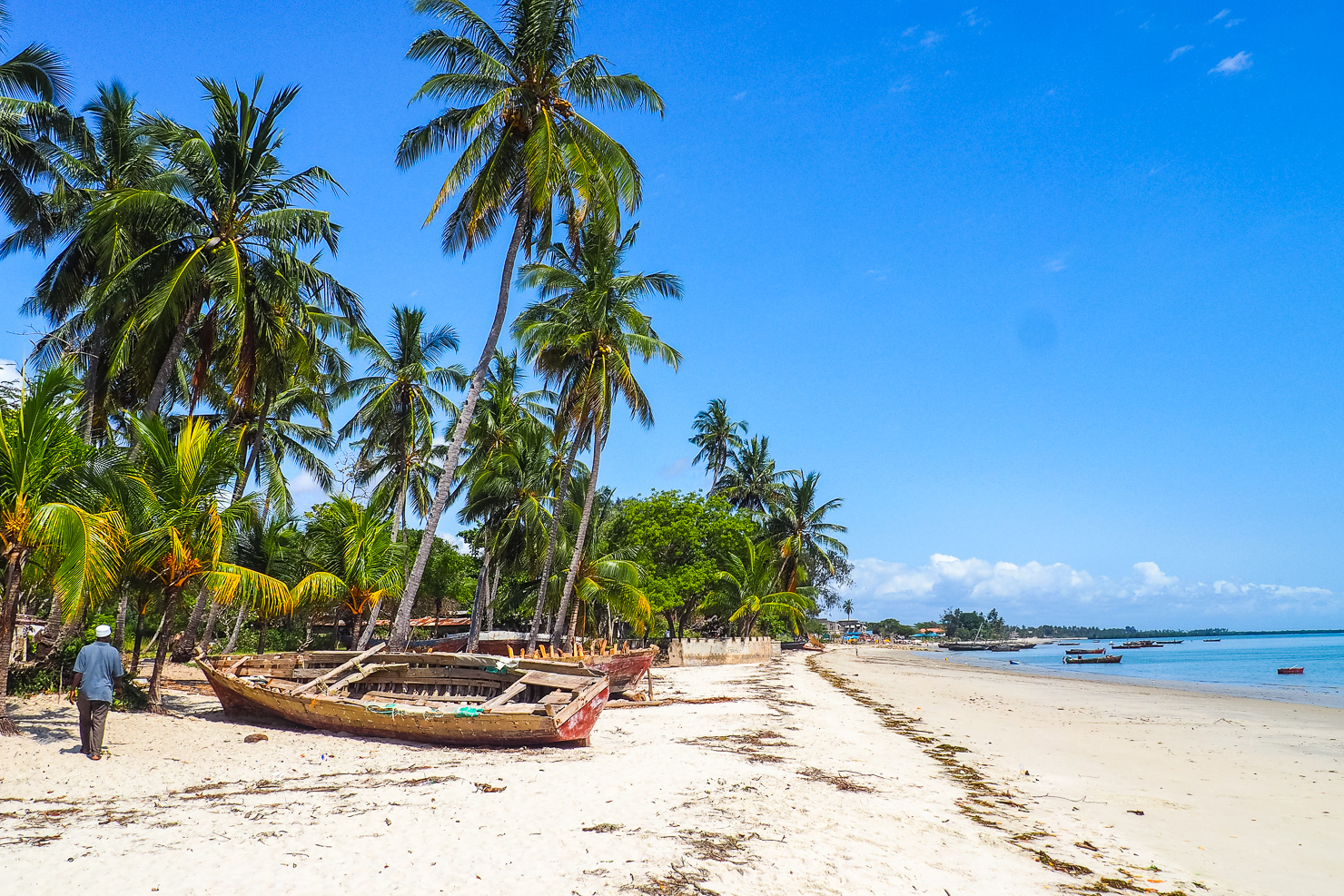 Bagamoyo
If you want to get a true Swahili experience without the hordes of tourists, then head to Bagamoyo, a historical fishing town about an hour and 45 minutes north of Dar es Salaam. I volunteered here for a while back in the day and it's one of my favourite places in Africa.
Bagamoyo has a chilled out vibe and is a great place to spend a few days, visiting the historical sites, eating fresh seafood and just being. It's hard to describe how special this place is, but I will try with a post coming soon!
Tourism is slowly coming to Bagamoyo, so go sooner rather than later. Now you can even get a direct ferry from Bagamoyo to Zanzibar. Book through Firefly hostel.
Time Needed: I love Bagamoyo as I used to live there, so I could spend weeks there. But for most people a day or two is good. It's a nice place to break up the journey between Arusha or Moshi and Zanzibar.
Things To Do in Bagamoyo
Visit the Bagamoyo Art Market.
Hang out at Firefly.
Help with a beach cleanup.
Do some yoga.
Taking a cycling tour of the old town and learn about the Slave Trade.
Visit the fish market (go very early in the morning or late afternoon).
Taking a Swahili cooking class.
Go to an event at the Bagamoyo College of Arts.
Visit the Kaole Ruins.
Chill on the beach.

Dar es Salaam
Dar es Salaam is a big, busy African city isn't everyone's cup of tea, but it is kind of cool and also a great jumping-off point for travel over to Zanzibar (by ferry or plane) or to the neighbouring countries of Zambia and Malawi.
If you're planning to take the ferry over to Zanzibar, have a read of my Guide to Taking the Dar es Salaam to Zanzibar Ferry which explains what you need to do and how you need to do it!
Plus it also has an international airport so it's a good place to start or end your Tanzania trip.
Time Needed: Maybe 1 – 2 days. You could spend longer if you went to some of the beach resorts.
Things To Do in Dar es Salaam
Visit the Fish Market.
Take a trip to Bongoyo Island.
Hang out on Coco Beach.
Stay at Mikadi Beach.
Try the local street food.
Go shopping at Kariakoo Market.
Visit the Mwenge Wood Carvers Village.
Learn about Tanzanian culture at the Village Museum.
Go shopping for fabric on Uhuru Street.

Zanzibar
It's no secret that I love Zanzibar. For me, it has a bit of everything. History, a mix of cultures, beautiful beaches, amazing food – there are so many cool things to do in Zanzibar.
When I go to Zanzibar, I usually move around to different places as staying in one place and exploring the island from there doesn't make much sense to me.
I'll start with a day or two in Stone Town, then move to the beaches in the north (usually Kendwa) and then the beaches in the south-east (usually Jambiani or Paje) – or vice versa.
Time Needed: I'd say that you need at least 4 nights in Zanzibar, maybe 2 in Stone Town and 2 at the beach.
Things To Do in Zanzibar
Explore historical Stone Town.
Learn about the Slave Trade.
Relax on the beaches.
Go shopping.
Eat at the Forodhani Gardens food market.
Party at the beach bars.
Take a trip on a traditional dhow.
I hope this helps you plan an incredible trip to Tanzania. You're going to love it!
---
Other Tanzania posts you might enjoy…
---
Pin This Post For Later