Last updated on January 14th, 2023 at 12:35 pm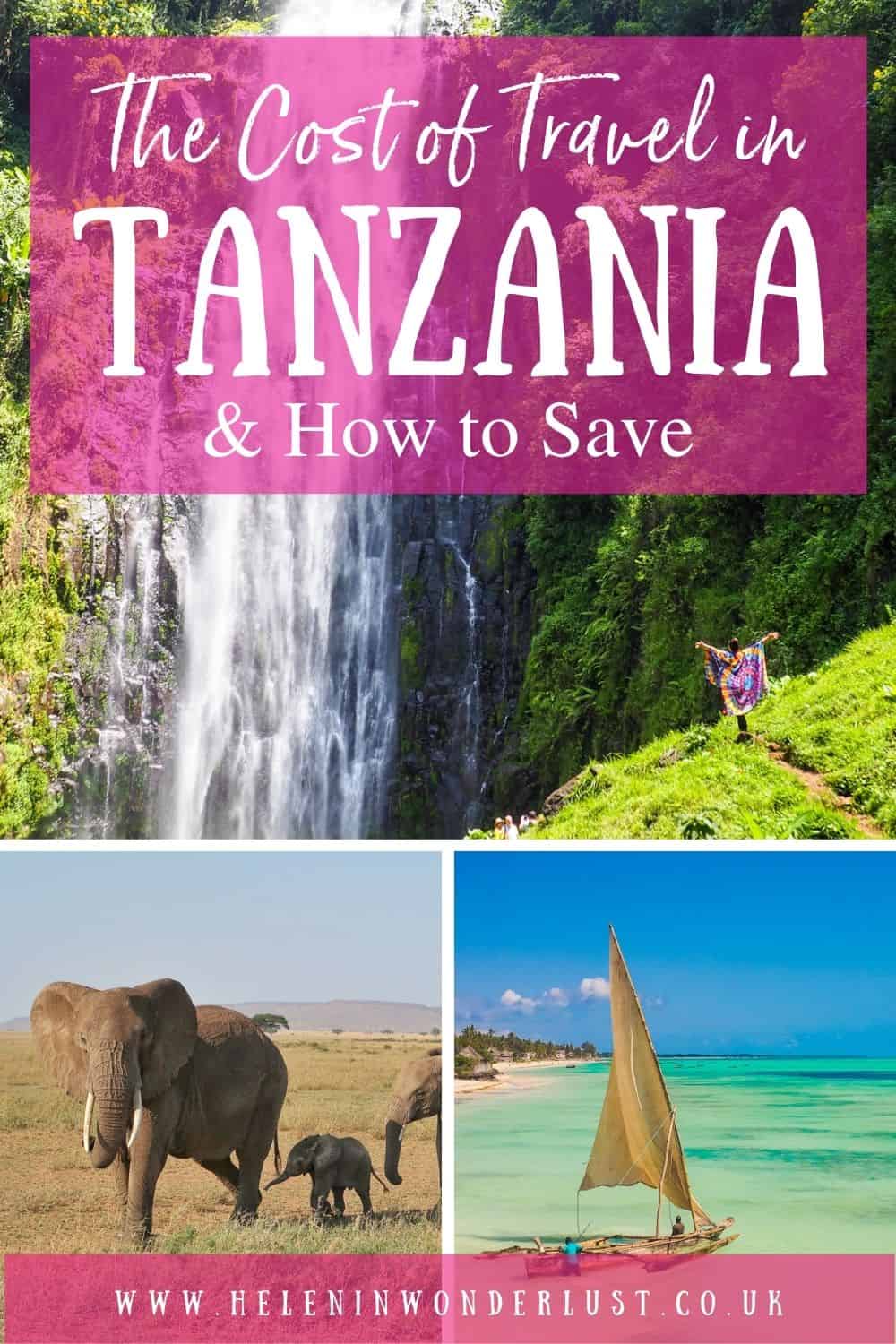 Whenever anyone asks me what my favourite African country is, I usually say Tanzania.
Whilst I love pretty much every African country I've ever been to, it's always Tanzania that draws me back.
Some of my favourite things to do in Tanzania include; climbing Kilimanjaro, exploring Zanzibar, hiking in the Usambara Mountains and of course, going on safari. It's the African country that kind of has it all – culture, history, safari, beaches, great food, mountains and nightlife.
Tanzania has a well-trodden tourist trail, which has both positive and negative aspects. Some things (safaris, beach resorts) are pretty expensive compared to other countries, but due to the volume of travellers, there are also lots of options, to suit any budget.
Below you'll find some average costs for visas, accommodation, transportation, food & drink, safaris and activities, as well as miscellaneous expenses and pre-costs to help you work out your own Tanzania budget.
Then at the end of the post, I'll do some comparisons of what the same trip would cost you, working to different travel styles from budget to mid-range.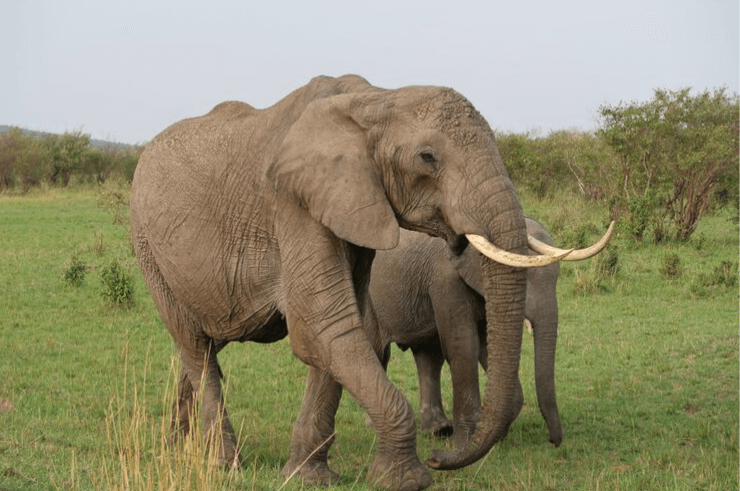 What is the Best Currency to Use in Tanzania?
Tanzania uses two main currencies. The Tanzanian Shilling (main one) and the US Dollar. Tanzania has a closed currency, so you can't get it outside of Tanzania, meaning you need to bring your own currency to change or use the ATM's when you are there.
US Dollars, Euros and GBP are the easiest currencies to change, but you can change lots of other currencies too. Dollars are best as you can also spend them there.
USD can be used to pay for bigger things such as accommodation and activities, but you will need to use Tanzanian Shillings for smaller payments in restaurants, markets, local transport etc.
For the best exchange rate, higher denominations are better ie) you'll get a better exchange rate with a $100 or $50 note, rather than a $10 note. If you are paying in dollars, it doesn't matter as much.
All dollars should be dated after 2009, as any from earlier may not be accepted.
The below prices are listed in Tanzanian Shillings and/or US Dollars for ease. The current exchange rate is around 2,300 TSH to $1.
---
How Much Does it Cost to Travel in Tanzania?
---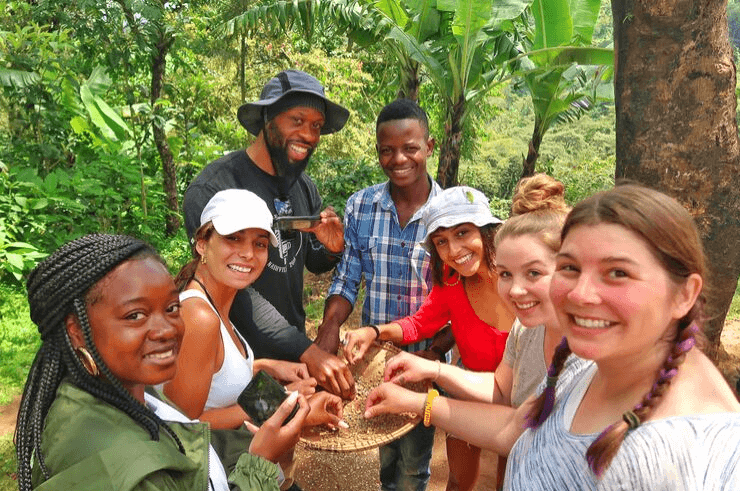 Tanzania Pre-Trip Costs
Let's start by looking at all of the things you'll need to pay for before you go! These are the costs you'll have to work out for yourself, but as long as you factor them in, you'll be in good stead!
Flights to Tanzania
Tanzania has 3 main airports which people usually fly into. They are:
Kilimanjaro International Airport (between Arusha & Moshi)
Julius Nyerere International Airport (Dar es Salaam)
Abeid Amani Karume International Airport (Zanzibar)
There are also a number of smaller regional airports too.
I usually search for my flights to Tanzania on Skyscanner as it allows you to search multi-city flights, enabling you to fly into one city and out of another. For example, you could start your trip in Arusha/Moshi and end in Zanzibar/Dar es Salaam if you didn't want to double back on yourself.
Some people also like Kiwi.
From outside of Africa, you can fly direct to Tanzania with the following airlines:
Europe: KLM, Turkish Airlines
Middle East: Emirates, Qatar, Etihad
Alternatively, you can fly to a large African hub (Nairobi in Kenya, Addis Ababa in Ethiopia or Johannesburg in South Africa) and then connect to a Tanzanian airport from there.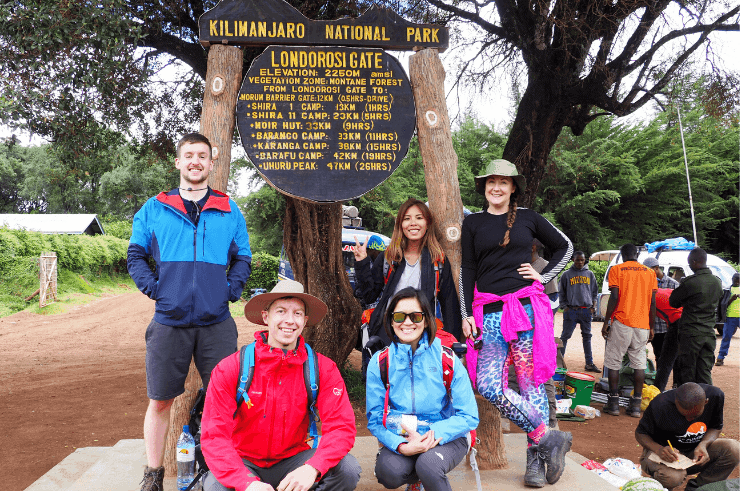 Clothing & Equipment for Tanzania
Obviously this is going to be personal to you depending on what you have already and what activities you're doing.
To see the items I recommend to take, take a look at my Africa Packing List post. This covers you for Tanzania and Zanzibar.
You don't have to buy any specific safari clothes, but being aware of the temperatures (it can be really cold in some parts of Tanzania so you may need a down jacket etc) and cultural considerations are important things to factor in.
If you're climbing Kilimanjaro or Mount Meru on your trip, you will need more specialist clothing & equipment. However, you can hire lots of stuff, so you don't necessarily need to buy anything.
Equipment for hire on Kilimanjaro usually costs between $5 and $10 per item for the duration of the trip. Some items may be more, such as trekking poles ($15), boots ($20) and sleeping bag ($35).
Sometimes it makes more sense to buy, but if you'll only use it once you may be better hiring.
To have a look at what you may need, have a read of my Kilimanjaro Packing List.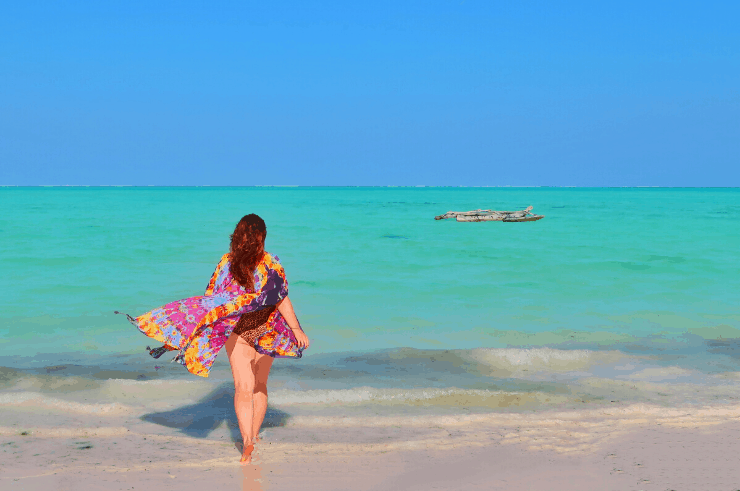 Travel Insurance for Tanzania
Medical care is not free in Tanzania, so if you get injured or fall sick, you will have to pay for your treatment. Even the cost of getting to hospital can be super expensive, so you need to be covered in case of a medical emergency, including air ambulance evacuation and repatriation in the event of accident or illness.
For example, if your appendix bursts whilst you are in the Serengeti, you will need to be evacuated by helicopter to Nairobi. Without insurance, you would need to pay for that out of your own pocket. That would cost thousands of dollars.
I usually purchase my travel insurance for Africa with World Nomads, Outbacker, or InsureandGo.
Just be aware that some hazardous activities such as (but not limited to) white water rafting on grade 5 rapids, climbing Mount Kilimanjaro, safari walks, bungee jumping and sky diving may not be covered by all policies, so you may have to take out a higher level of cover if you plan on doing things like that. So make sure to always read the small print.
If you are bringing along any electrical equipment such as cameras and laptops, you should also ensure your insurance covers those items too. Some policies only have this as an add-on.
To get a quote for your Tanzania trip from World Nomads, fill in your details in the box below.
You can add multiple countries, and what's also great about World Nomad's, is that you can start your policy after you leave home – most insurance companies don't allow this.
Health Precautions for Tanzania
The below is just for guidance, so please speak to a qualified medical practitioner to determine what you need. You can either visit your local doctor or a specialist travel clinic.
Vaccinations
Aside from your routine vaccinations (MMR, Polio, Diphtheria, Meningitis, Tetanus, Tuberculosis etc), it is also recommended to have vaccinations against Hepatitis B (3 x vaccinations), Hepatitis A, Tetanus and Typhoid. Some people also get the cholera vaccine if travelling to an area where there is an outbreak. You could also consider the Rabies vaccination if you are travelling to remote areas.
A Yellow Fever certificate is also required if you are travelling from a country where Yellow Fever is a risk. You can read more about Yellow Fever in Tanzania on the CDC and WHO websites.
You will need to work out which vaccinations you need and how much they're going to cost you. In the UK, some of the vaccines are free (Hepatitis A, Cholera, Typhoid), some are free if you had them in school but otherwise you'd have to pay for them (MMR, Polio, Diphtheria, Meningitis, Tuberculosis) and the rest you pay for (Hepatitis B, Rabies, Meningitis, Yellow Fever).
Anti-Malarials
Many parts of Tanzania are malarial areas, so you may need anti-malarials. I usually take Atovaquone/Proguanil (aka Malarone) and avoid Doxycycline and Lariam.
There is no difference between generic Malarone and branded GSK Malarone, except that the generic stuff is cheaper.
For a 2- week trip, if you were to take Malarone, you would need to take the medication for 1 – 2 days before you leave and 7 days afterwards. Therefore you would need approximately 23 tablets.
Tablets can cost from anything between £30 ($47) – £70 ($92) for a 2-week dose.
Asda is usually the cheapest place to buy generic Malarone over the counter in the UK, but you will need a prescription from your doctor. Dr Fox and Superdrug also offer convenient postal services where you do not need a prescription.
You may also be able to buy malaria tablets when in Tanzania from a good pharmacy at a cheaper rate.
For a comprehensive view of the health precautions to take when travelling to Tanzania, check out the NHS, Fit for Travel website and always consult your doctor.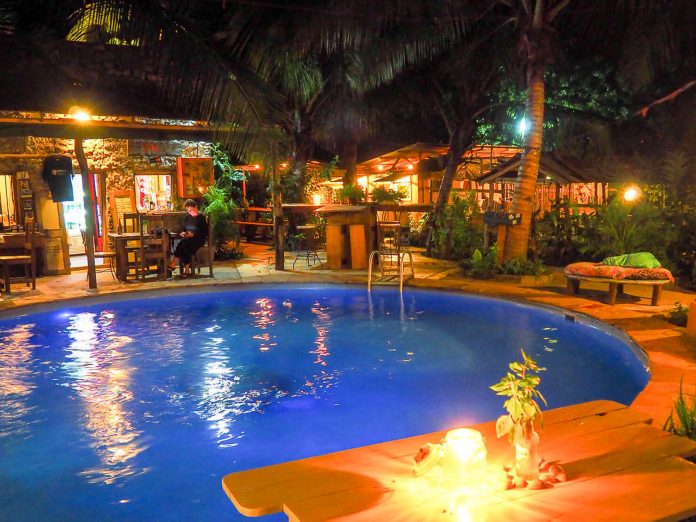 Tanzania In-Country Costs
Now, let's look at what you need to pay for once you're there!
Visas for Tanzania
You may get this in advance, but for the purposes of your budget, let's add visa costs into the in-country costs.
First you need to check if you need a visa for Tanzania, as some nationalities are exempt from visas. For those that do need visas, a Single Entry visa costs $50 for most nationalities and $100 for Americans. Other types of visa cost more (Multiple Entry $100, Business $250 etc).
Accommodation in Tanzania
Accommodation in Tanzania is quite expensive compared to other parts of Africa. But there are lots of options, so you should easily be able to find something to suit your budget.
I usually book my accommodation in Tanzania via Booking.com or Hostelworld. I also cross-reference the reviews on Tripadvisor.
If you are on a really tight budget, consider bringing a small, lightweight tent. Nothing too big or it will be a pain to carry.
Here are some average costs in towns and cities:
Camping: $10 per tent, per night
Dorm Bed in a Hostel: $10 – $20 per night
Private Room in a Hostel/Guesthouse: $30 – $60 per room, per night
Double/Twin Room in a Standard Mid-Range Hotel: $50 – $150 per room, per night
Double/Twin Room in an Upper Mid-Range Hotel: $150 – $250 per room, per night
On safari, costs can be quite a bit more. This is often due to the remote nature of being on safari and the logistics of running a hostel/hotel/camp in the middle of nowhere and also the park fees. I'll come on to safari costs below!
At the beaches in Zanzibar, the costs can also be higher. A dorm bed at the Kendwa Rocks hotel is a staggering $44 per night! And it sleeps about 20+ people.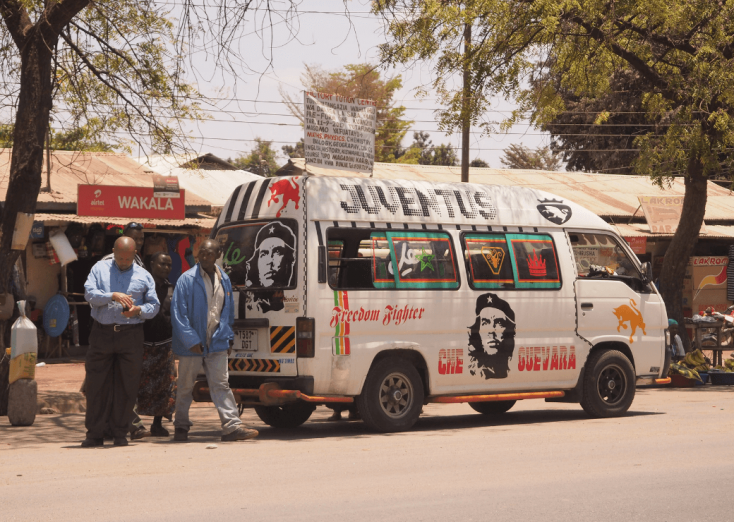 Transportation in Tanzania
Getting around Tanzania isn't too expensive and if you are willing to take public transport, you can save quite a lot of money.
There are lots of different types of transport and here are some sample costs:
Piki Pika/Boda Boda: These are motorbike taxis. I short journey across town shouldn't cost you more than about 1000 TSH ($0.50). Not the safest mode of transport, but quick, efficient and cheap.
Tuk Tuk: Known locally as Bajaji, these are pretty good to get around towns in, if you want to be able to scoot through traffic, but don't want to take a motorbike. They're cheaper than taxis and usually fit up to 3 in the back and 1 sharing the front seat with the driver – very cosy.
Taxi: Taxis are the best way to travel around town after dark but are much more cost-effective if there's a few of you to share.
Dala Dala: These are the local minibuses and they are everywhere in Tanzania and Zanzibar. They can be uncomfortable, especially when full and aren't the safest mode of transport, but they are pretty efficient. An hour journey or so will cost you very little (sometimes less than a dollar). I don't recommend them for very long journeys.
Coach: Coaches are pretty reasonable too. A 'luxury' 12-hour coach from Moshi to Dar es Salaam costs around $16 (36,000 TSH).
Train: Tanzania's train network is under development but it's coming. The new train between Moshi and Dar es Salaam costs between $8 and $17 depending on the class of ticket you buy.
Ferry: The ferry from Dar es Salaam to Zanzibar costs from $35 for non-residents. Just note, it is illegal to sail across to Zanzibar in an unlicenced boat.
Flights: An internal flight from Kilimanjaro Airport to Zanzibar costs between $50 – $135. An internal flight from Dar es Salaam to Zanzibar costs between $40 – $80.
Car: Hiring a car is an option in Tanzania although not as popular as it is in places like Namibia or Botswana. To hire a car for 2 weeks from Dar es Salaam to Dar es Salaam with Europcar, starts at around $2000 excluding fuel, insurance etc.
Zanzibus: There is also the new and wonderful Zanzibus which helps travellers get around Zanzibar for a great price. Shuttles cost between $5 – $9 to various parts of the island (Paje, Kendwa etc) depending on the route, which is cheap!
Taxi from Kilimanjaro to Arusha/Moshi: $30 – $50 depending on your negotiation skills. Locals will rarely take a taxi like this so prices are built around 'rich' tourists. Getting a dala dala is a fraction of the price.
Taxi from Stone Town to Kendwa/Nungwi: $40 – $50 depending on your negotiation skills.
Read more about how to get around Tanzania here.

Food & Drink in Tanzania
Food costs vary a lot in Tanzania, from very inexpensive local restaurants to more high-end touristy restaurants.
If you eat in more Western-style restaurants, costs will be significantly higher. For instance, a coke can go for $1 at a local kiosk, $1 – $2 in a restaurant/bar, up to $4 at a more fancy restaurant like The Rock Restaurant in Zanzibar. If you buy food from a local market and cook for yourself, you'll save a lot of money.
Meal at a local restaurant/street food: $1 – $3
Main Meal at a hostel or Western-style restaurant: $6 – $30 (average main meal cost is around $10 – $15)
Water: $0.50 – $2
Soda: $0.65 – $4
Beer: $2.50 – $4
Glass of wine: $3 – $7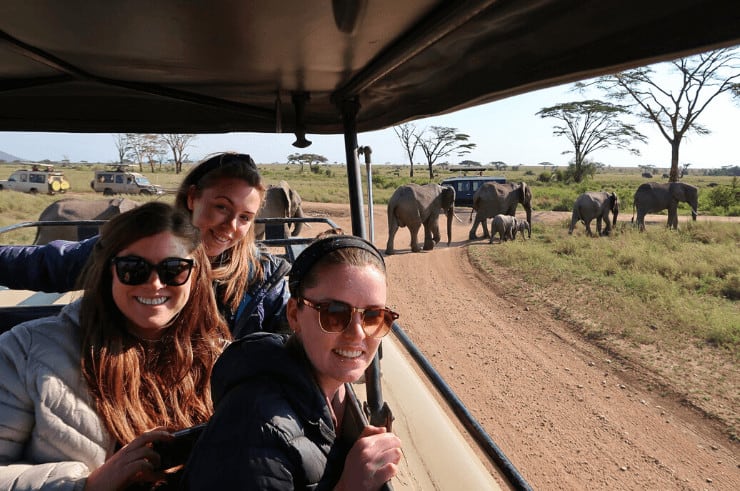 Safari in Tanzania
This is probably the toughest thing to cost up because the costs vary so much in general.
The costs vary by type of accommodation, mode of transport and how many people in your group. If you're driving, the more people you travel with, the cheaper your safari will be as you will split the costs of the transport and guides.
Let's look at costs for a 4-night Tarangire, Serengeti & Ngorongoro Crater safari, like I do in my Rock My Tanzania & Zanzibar Adventure tour:
Budget (Camping): From around $750 per person (travelling as a group of 6 people) up to a $2000 per person (travelling completely solo).
Mid-range (Tented Lodge): From $1150 per person (travelling as a group of 6 people) up to $3100 per person (travelling completely solo).
There are quite a lot that fall into the 'mid-range' category (from quite basic to some nicer upper mid-range tented lodges), which is why the cost is so broad!
If you are travelling solo, you can look to find a group to join. You can either do this when you get to Tanzania or by reaching out to safari companies in advance. Some will have group trips you can join.
Just consider, that whilst it's nice to get the cheapest safari possible, be aware that in that case, the company may not be paying their staff properly and/or may not have adequate safety measures/insurance in place.
You can also drive yourself if you have a car but with the park fees etc, it won't be massively cheaper and it will be a bit of a mission, so I would always recommend taking a guided safari. You will always see more animals on a guided safari too.
If you are travelling independently (no safari company) you will also need to factor in things like park fees, car fees, food, transport etc. Safaris in Tanzania are generally not very cheap, compared with other countries.
You can read more about how to find the best Tanzania safari for you here.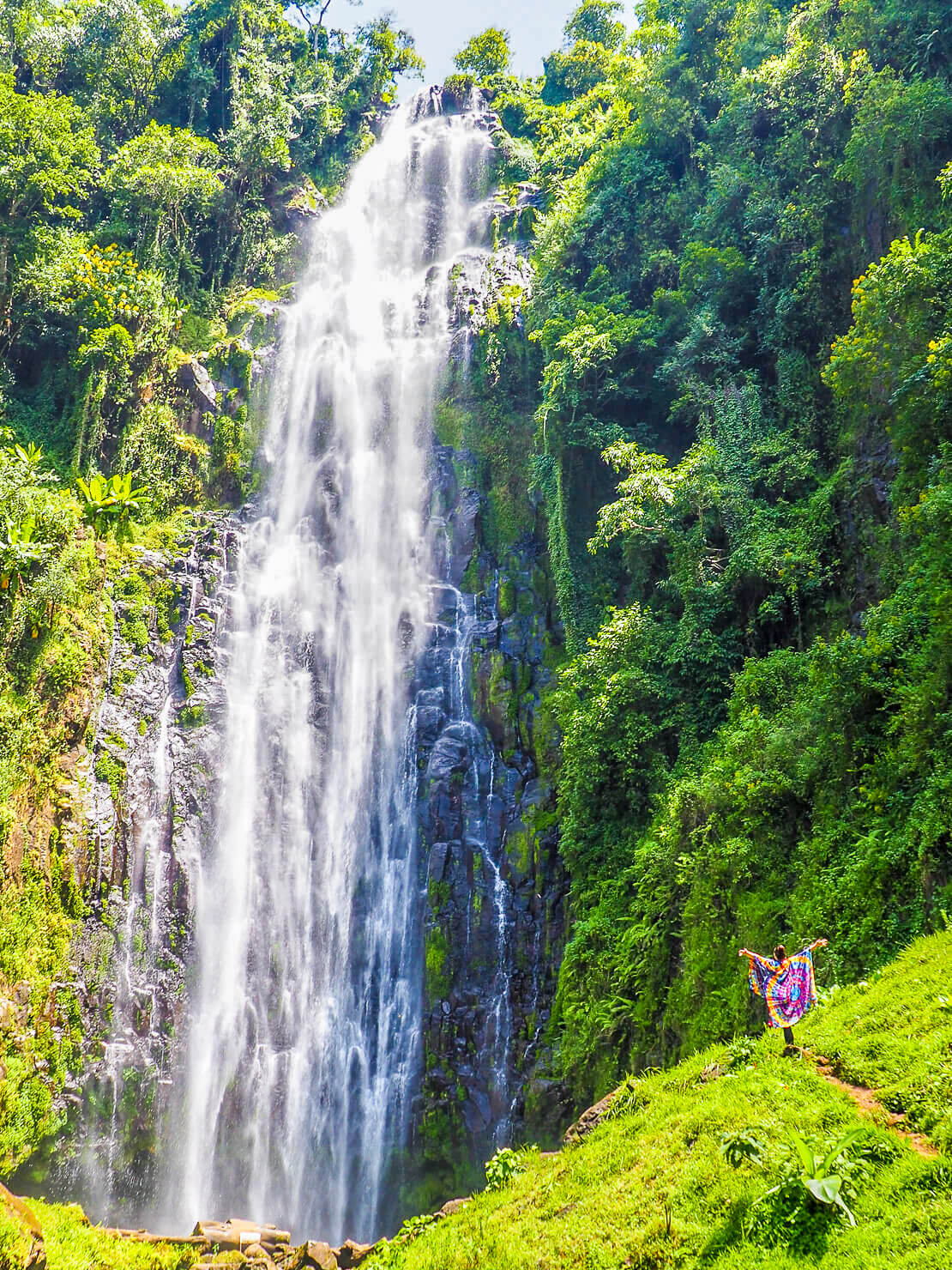 Other Activities in Tanzania
Below are some examples of prices for guided activity tours in Tanzania & Zanzibar:
Hot Air Balloon in the Serengeti: $550 – $600 pp (which is more expensive than the Masai Mara)
Hot Springs & Maasai Village: $65 – $170 pp
Coffee Tour & Waterfall Hike: $45 – $80 pp
Prison Island Tour: $35 pp
Walking Tour: $10 – $15 pp
Spice Tour: $35 pp
Jozani Forest: $60 pp
Zanzibar Cooking Class: $30 – $40 pp
Scuba Diving: $85 pp (for a single dive)
Mnemba Island Snorkelling Trip: $70 pp
Stand Up Paddle Boarding: $50
Sunset Cruise: $35 – $40 pp
Cycling Tour: $25 – $40 pp
Climbing Kilimanjaro: $2000+ pp (costs a lot more if you don't have a group to join)
Where the rates vary per person, this takes into account a group (lower end of the cost scale) or solo traveller (higher end). Booking activities as a group, will often give you better rates as you will share the costs. If you don't have a group, try booking through your hostel as they may be able to help you find people to share with.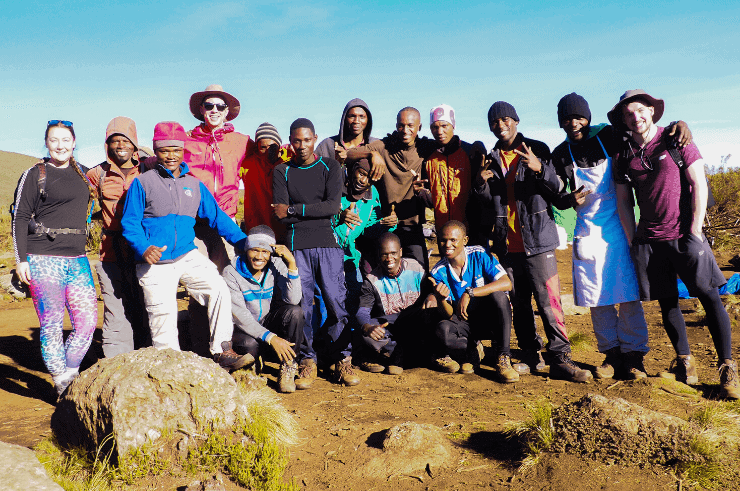 Other Tanzania Expenses
This section covers all the other things that you may need to pay for.
SIM Card & Data: There are various providers and plans. I usually use Vodacom and for a SIM card plus 4GB of data for 30 days, you're looking at just under $10.
Guide Tips: Tanzania has a tipping culture. For a safari guide, you're talking around $15 – $20 a day, split between the group. For a cook, $10 per day split between the group. So the bigger your group, the smaller the tip. For any other guides, usually, a dollar or two is sufficient, depending on the length of the activity.
Kilimanjaro Tips: This needs explaining in-depth, so please head over to my Tipping on Kilimanjaro: Everything You Need to Know post. Tips are usually between $150 – $300 (per person – so that's what you as a climber would chip in, in total) depending on the size of your group. Again, the bigger the group, the less you usually pay. I'm organising another group Kilimanjaro group climb in 2021 – COME WITH US!
Other Tips: Tipping in restaurants is at your discretion. In local restaurants, tipping is not expected but would be appreciated. In more Western-style restaurants, 10% is usual (just check if service has already been added). For porters who help you with your bags in hotels/stations etc, around 2000 TSH per bag is about right.
Souvenirs: You may spend nothing on souvenirs, but you could also spend thousands of dollars if you really wanted to! There are tons of curio markets and souvenir shops selling all kinds of fabulous things (as well as a lot of crap that you can buy all over Africa). I'd say in a 2-week trip, I could easily spend around $150 on souvenirs. Fabric usually costs around 30,000 TSH ($13) for 6 metres. For a painting you could pay anything from $5 – $100+. For small bracelets, you're looking at $0.50 – $2, depending on your negotiation skills.
Laundry: If you're travelling for more than a week or two, you'll probably have to do laundry at some point. This can sometimes be done inexpensively by someone who works at your hostel. Hotels are usually a bit more expensive, especially if they use an external laundry service. if you want to save, buy some detergent, borrow a bucket and do it yourself.
Guide Books: I am a fan of Lonely Planet and Bradt Guidebooks. You could also get a Swahili phrasebook which will help as people love it when you speak a little Swahili (although many people speak English).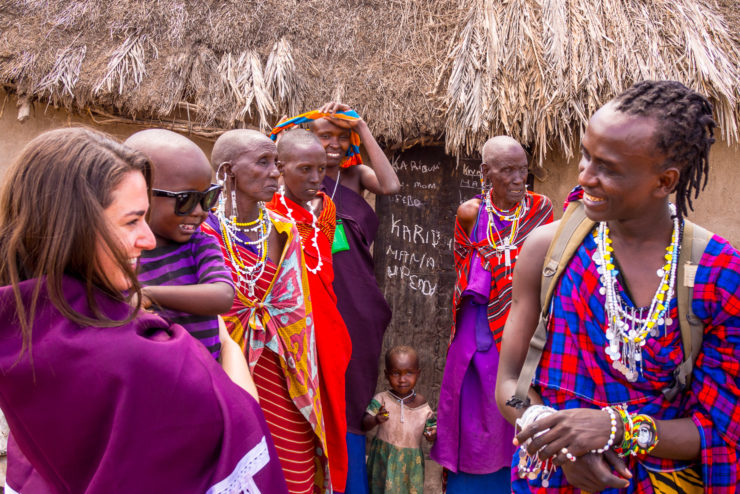 Overall Cost to Travel in Tanzania?
The cost to travel in Tanzania is very much going to be determined by your own personal travel style. This mainly includes:
Your level of accommodation.
The type of safari you go on.
How you get around.
Where you eat.
How many in your group (more = cheaper).
For the purposes of this comparison, I'll look at a 2-week trip to Tanzania (so 15-day trip) and the average costs for a solo traveller using the same itinerary that we follow the Rock My Tanzania & Zanzibar Adventure itinerary.
Excluding: All pre-costs (flights, insurance etc) and variable costs (tips, souvenirs, drinks etc).
Including: Accommodation, transport, food, a 4-day safari to Tarangire, Serengeti & Ngorongoro Crater (in a style in keeping with the overall trip) and the same and activities (based on the activities we do on the Rock My Tanzania & Zanzibar Adventure trips).
REMEMBER: If you don't do a safari, or do a shorter safari, or a cheaper one elsewhere, you can dramatically reduce your costs. Same goes for cutting down on the activities.
If you're travelling with a friend or partner, you can usually save on accommodation, transport and safari/activity costs. So bear that in mind when looking at the below budgets.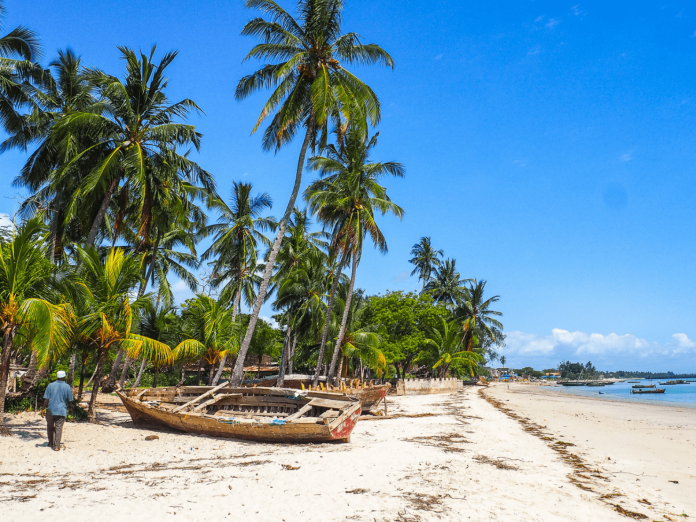 Budget Tanzania Trip
Staying in a dorm bed or budget private room, eating in mostly local and some Western-style restaurants, drinking water, sodas and a few beers, using public transport and some private transport.
Includes a basic 4-day camping safari. For the safari costs, I've done the range from travelling completely solo (higher cost), to travelling in a group of 6 (lower cost). These are average costs and you may be quoted more or less by various safari operators. You will usually be able to find a group to join, especially if you have the time to shop around.
You can reduce the costs further by carrying your own tent, only using public transport, CouchSurfing or cooking for yourself. Without the safari and travelling frugally, you could travel on less than $50 per day, no problem. But the safari is always awesome!
Visa: $50
Accommodation: $140 – $200
Transportation: $100 – $150
Food & Drink: $150 – $200
Safari: $750 – $2,000
Activities: $280 – $425 (at the higher end is when you do the activities alone)
Total: $1,470 – $3,025 = $98 – $201 per day, per person
Lower Mid-Range Tanzania Trip
Staying in all lower mid-range hotels/private rooms, eating in mostly Western-style restaurants with some local food (breakfast usually included in the accommodation, so just lunch & dinner), using mostly private transport and flying between Kilimanjaro & Zanzibar (rather than taking the bus and ferry).
Includes a 4-day standard lodge safari.
Visa: $50
Accommodation: $500 – $1,500
Transportation: $200 – $250
Food & Drink: $250 – $400
Safari: $1,150 – $2,250
Activities: $280 – $425 (at the higher end is when you do the activities alone)
Total: $2,430 – $4,875 = $162 – $325 per day, per person
Upper Mid-Range Tanzania Trip
Staying in all upper mid-range hotels/private rooms, eating in mostly Western-style restaurants with some local food (breakfast usually included in the accommodation, so just lunch & dinner), using mostly private transport and flying between Kilimanjaro & Zanzibar (rather than taking the bus and ferry).
Includes a 4-day upper mid-range lodge safari for 2 people.
Visa: $50
Accommodation: $1,500 – $2,500
Transportation: $200 – $250
Food & Drink: $250 – $400
Safari: $1,800 – $3,100
Activities: $280 – $425 (at the higher end is when you do the activities alone)
Total: $4,080 – $6,725 = $272 – $448 per day, per person
Rock My Tanzania & Zanzibar Adventure Tour
Based on the Rock My Tanzania & Zanzibar Adventure tour.
Group tour, flashpacker style. Staying in mostly mid-range twin rooms, using mostly private transport, eating in a mix of local and Western-style restaurants.
Including activities as mentioned above, most meals and a 4-day camping safari with all equipment and crew included. Everything is done for you (no hassle, no trying to find groups to join, no wasting time) and with full pre-departure support to get you ready for your trip!
Visa: $50
Tour: $3,880 (approx)
Total $4050 = $262 per day, per person
Have you been to Tanzania? Do you have any budget advice?
---
Read More About Tanzania:
See all Tanzania posts here.
---
Please Note: Some of the links in this post are affiliate links, which will earn me a small commission at no extra cost to you. Affiliate sales help with the running costs of this site, so thank you for your support!