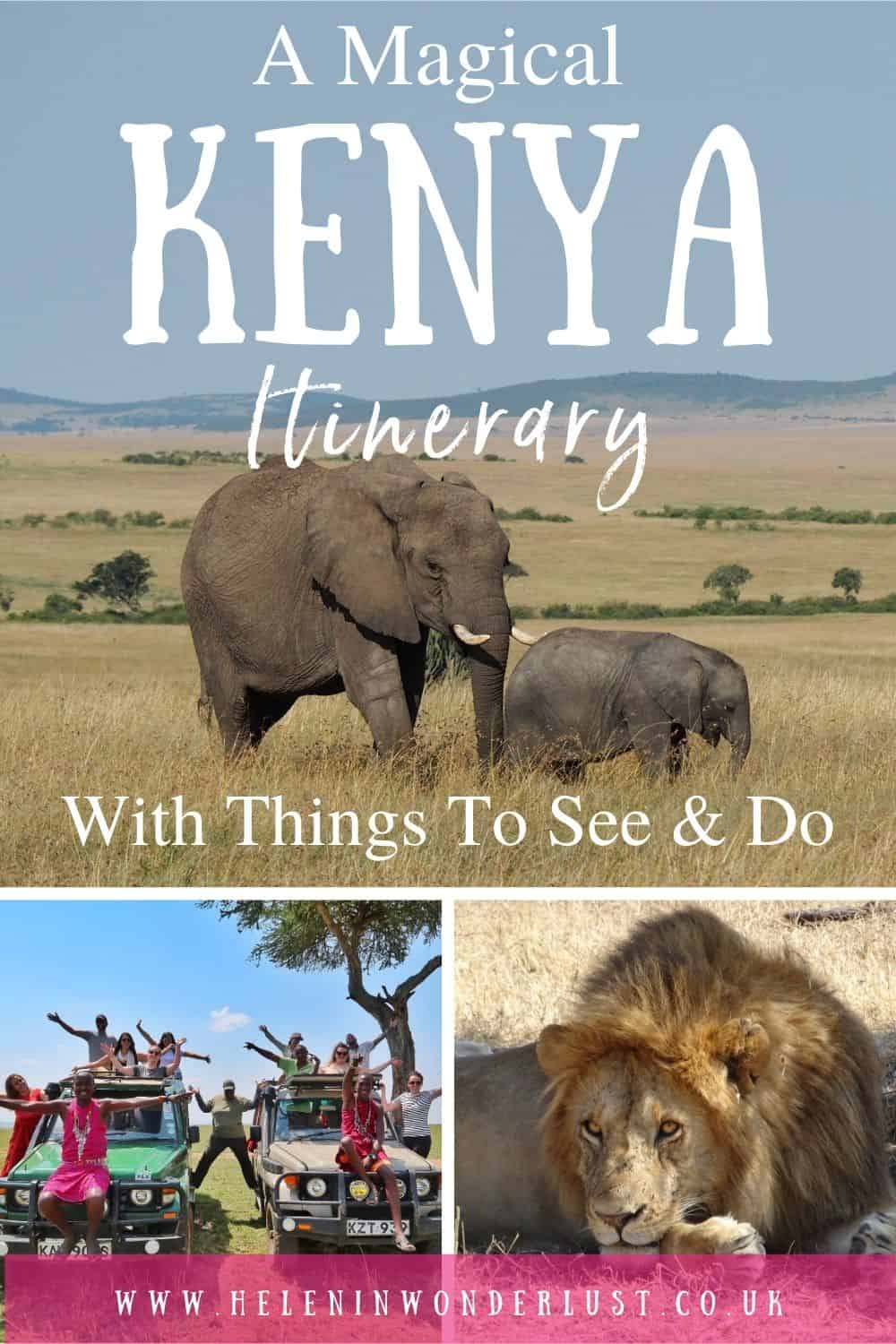 Kenya is an incredible and diverse country, perfect for an introduction to Africa travel.
Kenya is one of those countries that really has it all – great safaris, excellent beaches, mountains, traditional culture and modern cities.
My ideal Kenya itinerary would involve some time on safari at the beginning of the trip, as well as time at the beach at the end of the trip. The options are endless, so here are a few ideas to get you started planning your own Kenya trip.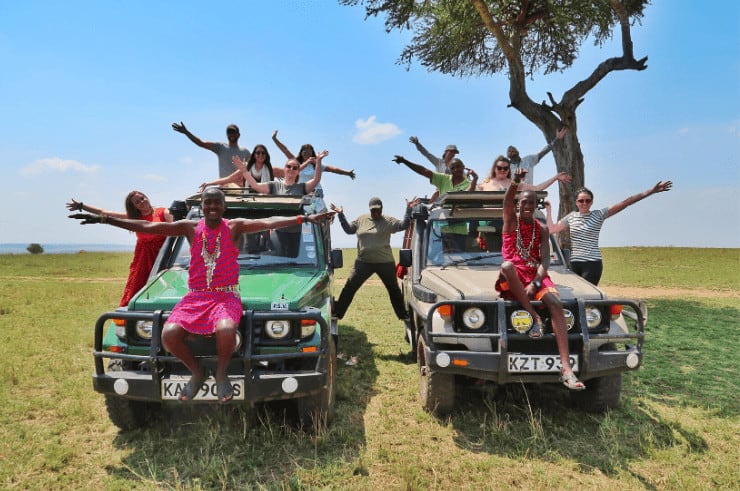 Getting Around Kenya
One thing you need to consider when planning your Kenya itinerary is how you will get around.
Kenya is a relatively easy country to travel by public transport. There are good coaches between major cities, smaller minibuses known as matatus that go everywhere (cheap but not very comfy) and even an excellent train network between Nairobi and Mombasa. There are also lots of taxis and in Nairobi, Uber is a popular way to get around.
However, if you are short on time, sometimes taking a tour of Kenya is a good option, saving you time (most importantly) and sometimes money, and you won't waste precious time on your Kenya holiday trying to find groups to join.
I would try to avoid travelling by matatu for long journeys as they are not known for being the safest or most comfortable method of transport.
If you are heading up towards Lake Turkana, check the safety situation on the ground and between Malindi and Lamu, it is advisable to fly.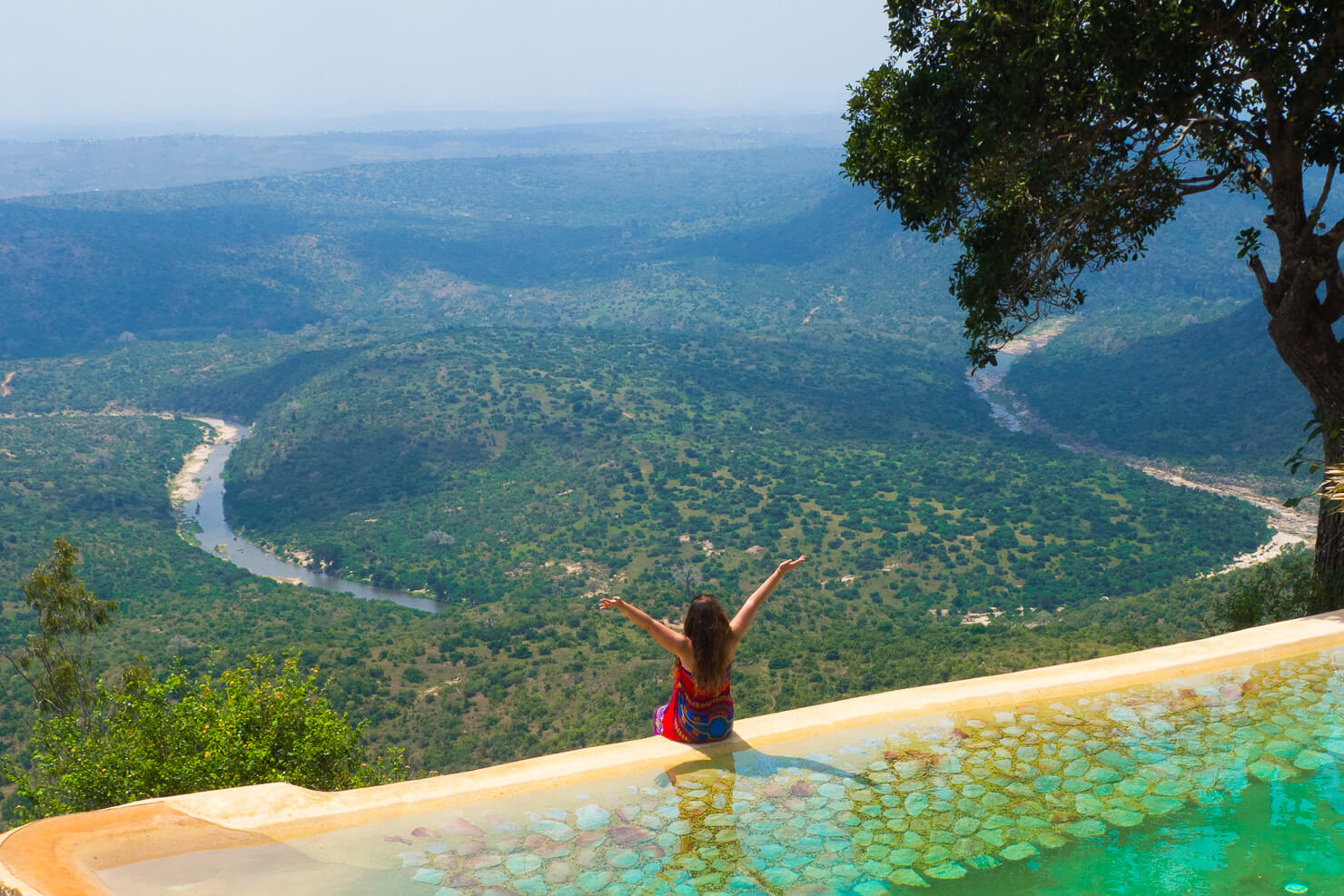 When To Visit Kenya
Kenya is best visited during the dry season from June to October. I would avoid the rainy season from mid-March to May. January and February can also be quite nice, although pretty hot.
If you're hoping to see the Great Migration in the Masai Mara, July to September/October is usually the best time although sometimes the herds have arrived earlier, in June.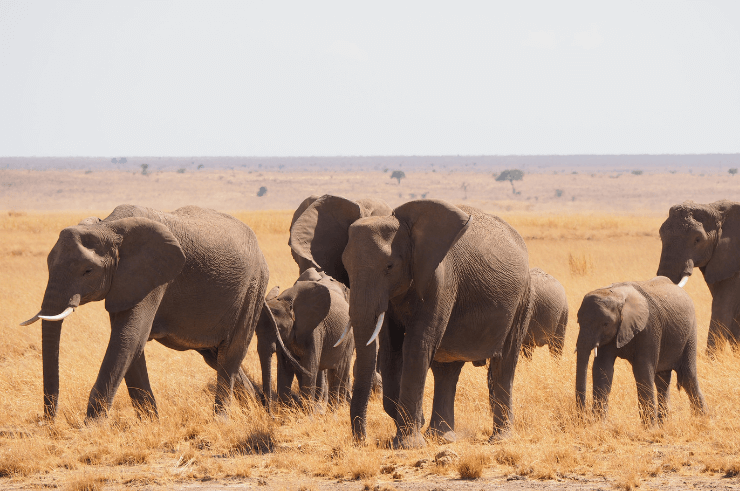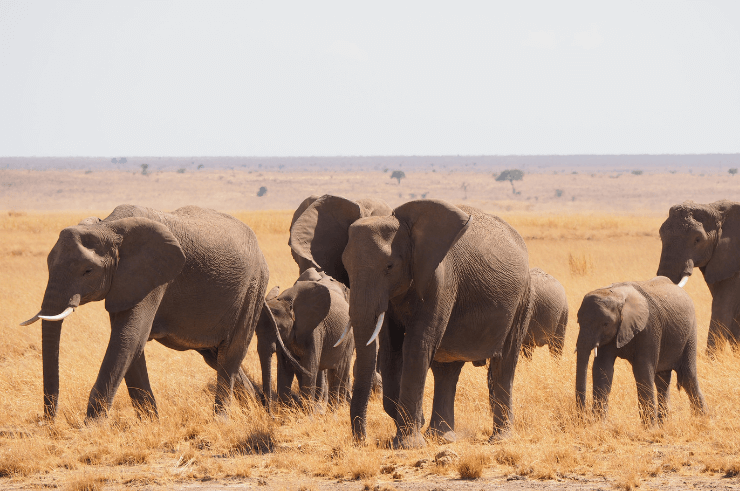 How Long To Spend in Kenya
On this Kenya itinerary, you'll find a ton of different places to visit, as well as lots of things to do. Kenya has it all!
Kenya is a big country and it would be impossible to see it all in a one or two-week trip. But, with a couple of weeks, you can definitely get a good feel for the country.
Under each location, I've suggested the minimum amount of time I recommend you spend there. The itinerary below would take around a month, but if you're on a shorter trip, you can just miss certain places out.
For instance, Kenya is very safari heavy, so you could easily just pick 1 or 2 Kenya safari destinations and then spend the rest of your time soaking up the atmosphere in Nairobi or on the coast, near to Mombasa.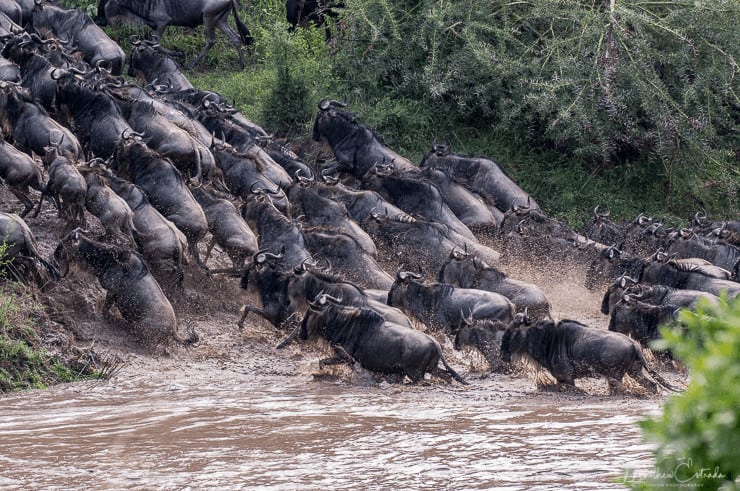 Combining Kenya & Tanzania
Kenya & Tanzania can easily be combined in one trip, but again, these countries are huge, so you won't be able to see everything in 2 weeks, but you'll still be able to have an incredible trip.
My Rock My Kenya & Tanzania Adventure tour takes in the major highlights of both countries – so definitely consider that if you want to maximise your time and let someone else (me) sort out of the logistics.
You should also check out my Kenya & Tanzania Itinerary here and my Tanzania Itinerary here.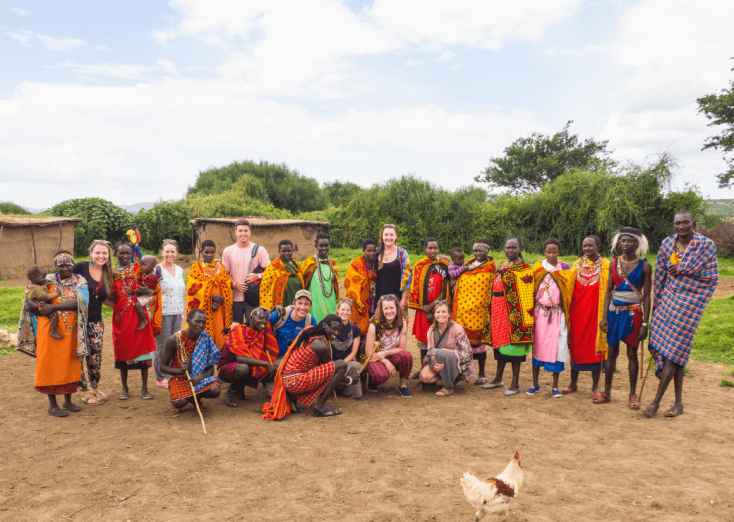 ---
A Magical Kenya Itinerary (Plus Things To See & Do)
---
If you only have 1 week:
Day 1 – 2: Nairobi
Day 3 – 5: The Masai Mara
Day 6 – 7: Diani Beach, Kilifi, Mombasa OR Lamu
If you only have 2 weeks:
Day 1 – 2: Nairobi
Day 3 – 6: The Masai Mara
Day 7 – 8: Amboseli National Park
Day 9 – 10: Mombasa/Diani Beach
Day 11 – 12: Kilifi
Day 13 – 14: Lamu
If you have longer, you could add:
Samburu National Reserve: 2 – 3 Days
Lake Turkana: 5 – 7 Days
Mount Kenya National Park: 4 – 6 Days
Ol Pejeta: 1 – 2 Days
Lake Naivasha & Hell's Gate National Park: 2 – 3 Days
Watamu & Malindi: 2 – 3 Days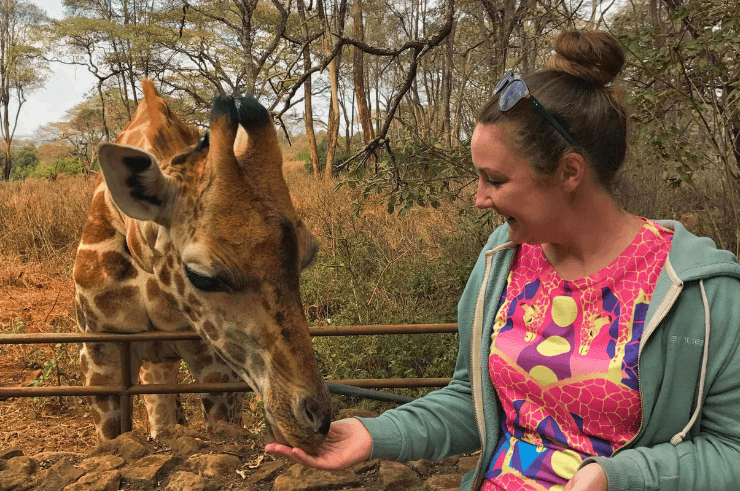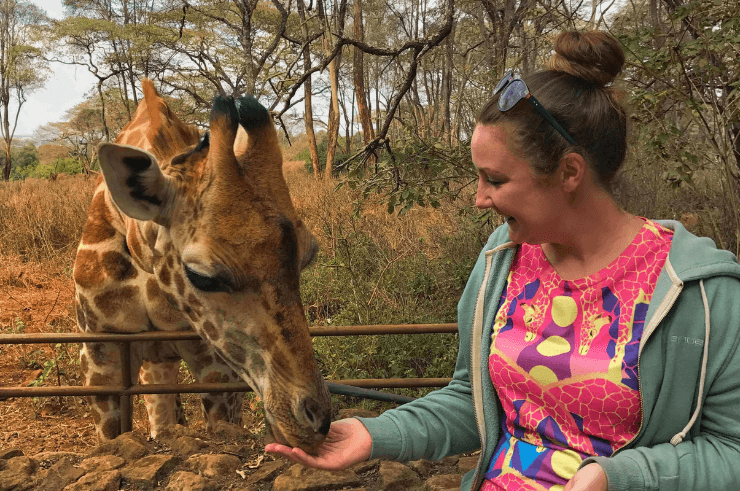 Nairobi
Nairobi may seem a bit intimidating for a first-timer to Africa, but it's actually a great city. The first time I visited I wasn"™t that impressed as it just seemed crowded, busy and congested.
But I've been back many times since then and now it feels like home. It's still crowded and hectic, but it is also vibrant, exciting and full of adventure, I just didn't see it the first time around.
Nairobi is the perfect place to begin or end your Kenya trip and you can either head straight out of Nairobi and come back later or spend a few days there first before you go on safari.
READ MORE: 25 Awesome Things To Do in Nairobi
Where to Stay in Nairobi:
Or you can check out some other options here.
Things To Do in Nairobi:
Visit the Nairobi Giraffe Centre for a fraction of the price of a stay at Giraffe Manor, you can see the same giraffes here.
See the baby elephants at the David Sheldrick Wildlife Trust.
Visit the markets, from Maasai markets selling souvenirs, to regular markets selling pretty much everything, there are plenty around the city.
Go on safari in Nairobi National Park.
Do a walking tour of the city.
Time Needed: 2 – 3 days.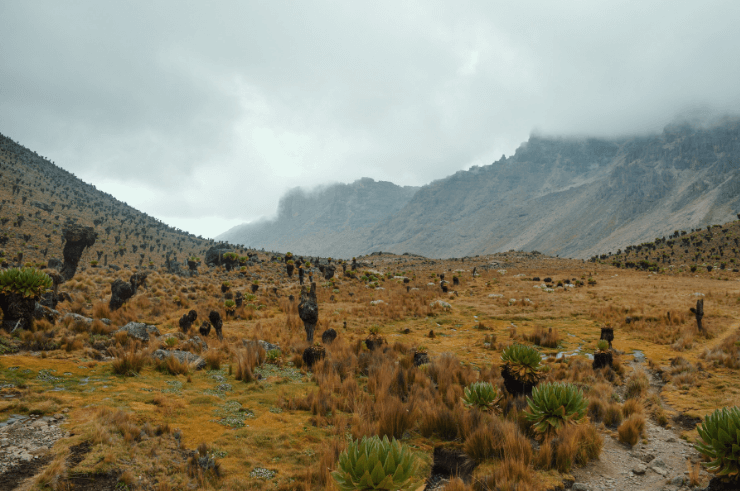 Mount Kenya National Park
Near to the Samburu National Reserve lies Mount Kenya, Kenya's highest mountain at 5,199 metres – in fact, it's the second-highest mountain in Africa.
Reaching the summit requires technical climbing, so most trekkers head to the 3rd highest peak, Point Lenana which usually takes between 4 and 6 days. Shorter treks are also available. Most trekkers start from the town of Naro Moru.
If you're feeling less energetic you can take a helicopter ride over the summit. Flights usually depart from Nanyuki.
Where to Stay in Mount Kenya National Park:
Noro Moru River Lodge: Some treks offer transfers from Nairobi but if you want to stay closer, try the Noro Moru.
Things To Do at Mount Kenya:
Hike or climb Mount Kenya.
Take a helicopter ride over the summit.
Visit the nearby Meru National Park.
Visit Lewa Wildlife Conservancy.
Visit Aberdare National Park.
Time Needed: 4 – 6 days if climbing the mountain. More if you want to stay somewhere close the night before and after your trek or want to visit some of the other nearby areas, less if you are just passing through and doing a day hike.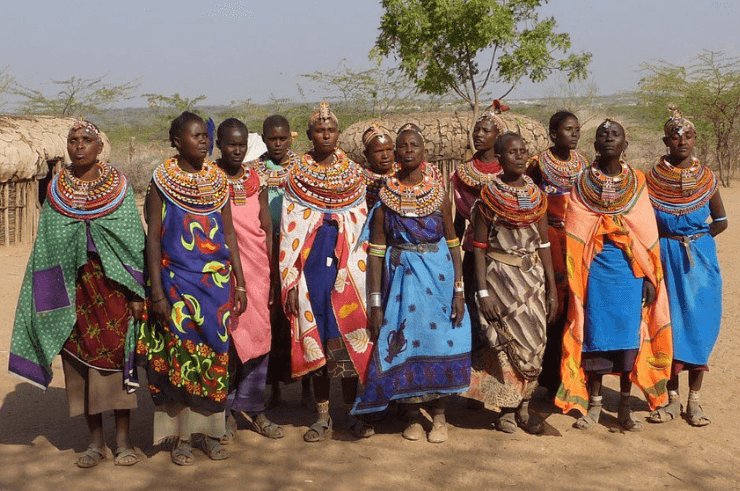 Samburu National Reserve
Samburu National Reserve lies around 300km north of Nairobi on the banks of the Ewaso Nyiro River.
Believe it or not, Samburu Reserve in Kenya was the first safari I ever went on back in 2009. I cried when I saw an elephant in the wild for the first time. It was such a special moment in my life.
When I was there, we also visited the Umoja Women's Village, an initiative set up by a lady called Rebecca Lolosoli. The project was set up to help women and girls from the Samburu tribe who are the victims of violence from their husbands or forced into marriage with older men from a very young age.
If you don't fancy the drive, you can fly up to Samburu from Nairobi's Wilson Airport.
Where to Stay in Samburu National Reserve:
Samburu Village: For a truly local experience, you can stay at one of the Samburu women's villages.
Sabache Camp: Alternatively, I'd recommend Sabache Camp., a good mid-range option.
Elephant Bedroom Camp: For a more high-end stay, have a look at the wonderful Elephant Bedroom Camp.
Or you can check out some other options here.
Things To Do in Samburu National Reserve:
Time Needed: 2 – 3 Days.
Lake Turkana
Remote Lake Turkana, also known as the 'Jade Sea', doesn't find itself on many Kenya itineraries, but it can be an amazing adventure for the intrepid traveller, especially if you venture up there during the Lake Turkana Festival which takes place in June (usually – they have been known to move it).
The Lake Turkana Cultural Festival was created to help relations between the different tribes who live within the region and promote 'cross-cultural interaction, harmony, cohesion, integration, cooperation and trading'.
At the festival, you will have the opportunity to observe and interact with people from around 14 remote Kenyan tribal groups, including the El Molo, Randille, Samburu and Turkana as well as learn about their way of life.
This is definitely something special if you can squeeze it into your Kenya itinerary (check out my Rock My Northern Kenya & Lake Turkana Adventure).
Just keep an eye on the safety warnings around the region and seek local advice before you drive up there.
READ MORE: 10 Unique Places to Visit in Northern Kenya
Where to Stay in Lake Turkana:
Camping by Lake Turkana: The festival takes place in Loiyangalani. If you're on a budget, camping is usually the best option – there is very little infrastructure so it is best to be self-sufficient.
Malabo Resort: Don't fancy camping, try Malabo Resort

.

Eliye Springs Resort: On the other side of the lake, the most reliable option is Eliye Springs Resort

.
Things To Do in Lake Turkana:
See the Teleki Volcano.
Go fishing on the lake.
Visit some rehistoric sites.
Take a boat ride on the lake.
Go bird watching.
Visit a local tribe.
Take part in the Lake Turkana Festival.
Time Needed: 5 – 7 days. The festival lasts for 3 days and it will probably take you a good couple of days to get up there and a couple of days to back down (even without stops), so allow a week altogether, unless you fly. Samburu, Mount Kenya or Ol Pejeta are good places to stop en route.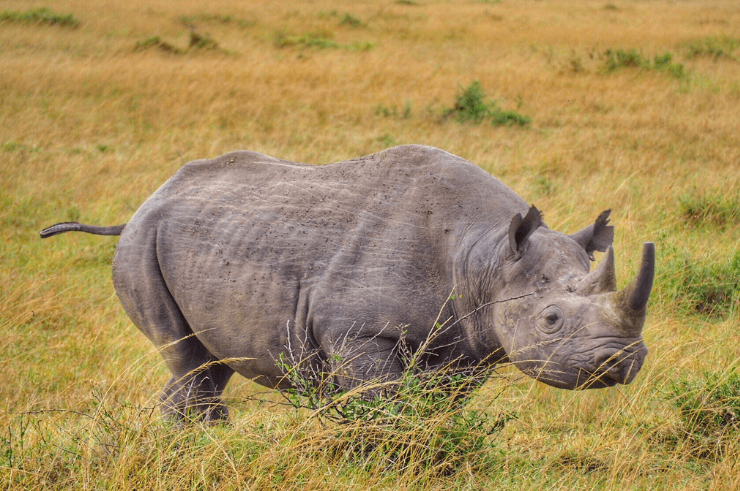 Ol Pejeta Conservancy
Ol Pejeta is a privately owned wildlife conservancy to the west of Mount Kenya National Park. The reserve houses the largest population of the endangered black rhino in East Africa (there are around 110) so sightings are almost guaranteed and you can even go horse riding through the reserve, allowing you to get close to the animals without scaring them, that includes the rhinos.
The great thing about this conservancy is that you don't have to be staying there to visit. You can just pay to visit for the day. One of the main highlights is the waterhole at Sweetwaters Serena Camp where you will often see rhino coming to drink.
Where to Stay in Ol Pejeta:
Camping: There are a number of campsites available.
Sweetwaters Serena Camp: Part of the Serena portfolio, Sweetwaters Serena Camp is an excellent choice.
Elewana Loisaba Star Beds: For a luxurious stay, I would suggest the Elewana Loisaba Star Beds.
Or you can check out some other options here.
Things To Do In Ol Pejeta Conservancy:
Go on safari to see black rhinos.
Go on a cycling safari.
Go on a lion tracking night drive.
Visit the Sweetwaters Chimpanzee Sanctuary.
Time Needed: 1 – 2 days.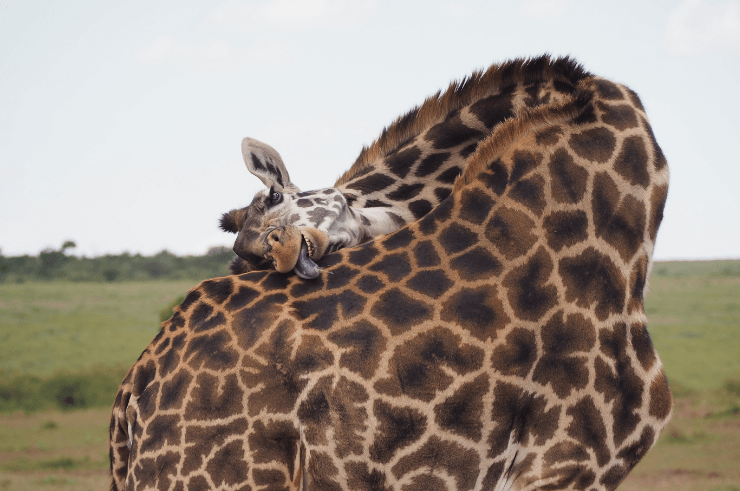 Lake Naivasha & Hell's Gate National Park
The next stop on this Kenya itinerary is around Lake Naivasha and Hell's Gate National Park.
On the way, you could stop at Thomson Falls, which lies between Ol Pejeta and Lake Naivasha, either for a picnic stop or an overnight stay if coming from further away.
Naivasha town lies on the shores of Lake Naivasha. Nearby you'll find the wonderful Hell's Gate National Park, said to be the inspiration for the Lion King due to its dramatic landscape. What's also special about Hell's Gate, is that you can take cycling safaris allowing you to get a completely different safari perspective.
Naivasha is also close to the extinct Mount Longonot which can be climbed in a few hours and offers great views over Lake Naivasha, as well as Elsamere, home of Joy Adamson, the writer of Born Free.
Lake Nakuru
At one time, I would have definitely said to go to Lake Nakuru, which used to be famous for its flamingos, however, rising water levels have forced the flamingos to move to Lake Bogoria (around 4 hours north) and pollution from the nearby town has also had a negative effect – it's very sad. Whilst it's still a good place to see rhino and there are a couple of wonderful viewpoints, I wouldn't go out of my way to go there if I was already going to Mara or Ol Pejeta. Read more here.
Where to Stay in Naivasha:
Camp Carnelly's: The most popular budget option is Camp Carnelly's.
Elsamere Lodge: Other options include Elsamere Lodge

of Born Free fame.

Enashaipai: Or Enashipai

, which means 'state of happiness' in the Maasai language.
Things To Do In Naivasha:
Go cycling at Hell's Gate National Park.
Take a dip in the Ol Karia Geothermal spa.
See the flamingos at Lake Oloiden.
Take a boat out on Lake Naivasha.
Go walking on Crescent Island.
Visit Elsamere.
Climb Mount Longonot.
Time Needed: 2 – 3 days.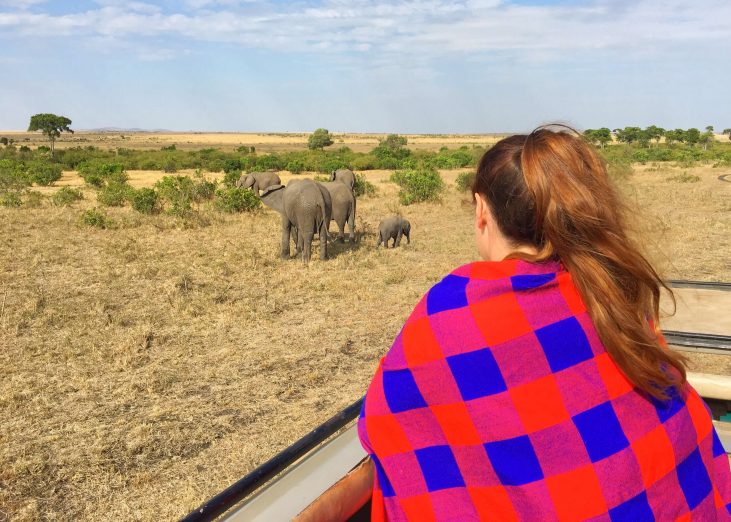 The Masai Mara
Next stop on our Kenya itinerary is the incredible Masai Mara, home to the 'Big Five' and arguably the most famous safari destination in the world.
As well as game drives through the park, you can take a balloon ride to see it all from above (with a champagne breakfast at the end), which especially cool if you time it when the Great Migration is passing through "" this varies slightly from year to year, but usually happens around July, August & September.
If you want an amazing and varied Masai Mara safari, I'd definitely recommend coming along on my Rock My Kenya & Tanzania Adventure. It's a really special and awesome trip (if I do say so myself)!
READ MORE: How to Experience the Masai Mara on a Budget
Where to Stay in the Masai Mara:
Mara Explorers: My FAVOURITE place to stay is Mara Explorers Camp, as it's comfortable, personable and reasonably priced.
Siana Springs: This tented camp is a good mid-range option, situated outside the park and therefore slightly cheaper than staying inside, as you only pay conservation fees on the days you enter the park.
Governer's Camp: Beautiful tented camp heart of the Mara.
Angama Mara: One of the best, Angama Mara is the place to go if you're looking for somewhere really special in the Masai Mara, with an 'Out of Africa' romantic vibe.
Or you can check out some other options here.
Things To Do in the Masai Mara:
Go on a Masai Mara safari.
See the wildebeest & zebra migration (usually July – October).
Spend time with the Maasai people.
Go hot-air ballooning.
Go on a horse riding safari.
Visit the Sekenani township.
Time Needed: 3 – 4 days. It takes at least half a day to get to and from the Masai Mara by road (from Nairobi), so I would suggest spending at least 3 nights here. You can save a bit of time by flying into Keekorok Airstrip and I believe they are considering making this an international airport – watch this space.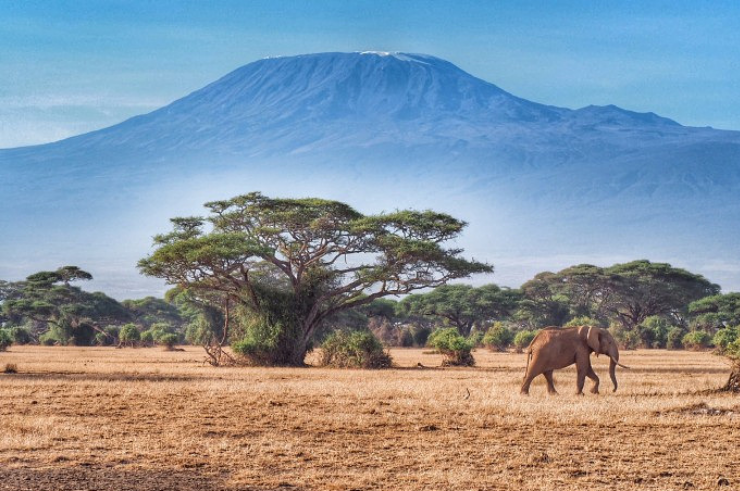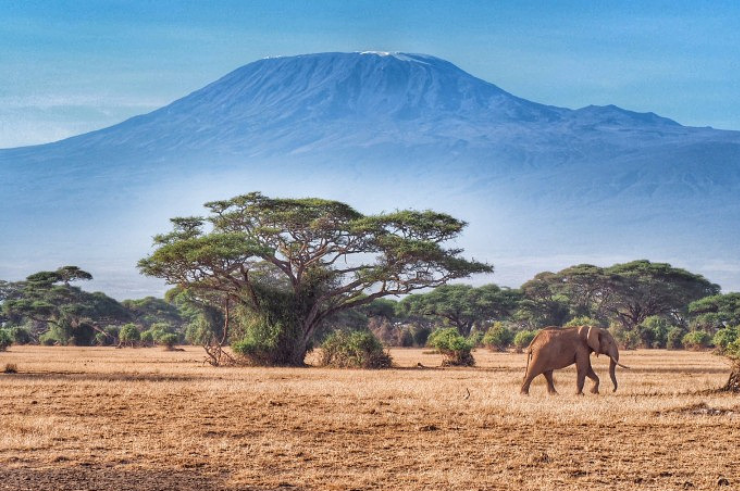 Amboseli National Park
When planning your Kenya itinerary, you should definitely consider Amboseli National Park.
Amboseli is special for a couple of reasons, firstly for having one of the densest elephant populations in the world, and secondly for the fact that it lies at the base of Kilimanjaro, which provides an incredible backdrop for all of your photos. Simply magical!
Unless you fly between the Mara and Amboseli, you'll probably need to stop over in Nairobi, otherwise, it would be a very long travel day.
Alternatively, you could also visit Tsavo National Park which is a little bit further on towards Mombasa.
READ MORE: Amboseli National Park – Kenya's Most Iconic Unknown Destination
Where to Stay in Amboseli National Park:
Kibo Safari Camp: My favourite place to stay in Amboseli is this lodge which has great views of Kili from the rooms.
Amboseli Eco Camp: If you're a fan of eco-camps, you might like to stay here.
Things To Do in Amboseli National Park:
Spot elephants and other animals on safari.
Admire Kilimanjaro.
Visit the Maasai people.
Time Needed: 1 – 2 days. Allow yourself at least 1 full day to really enjoy your safari.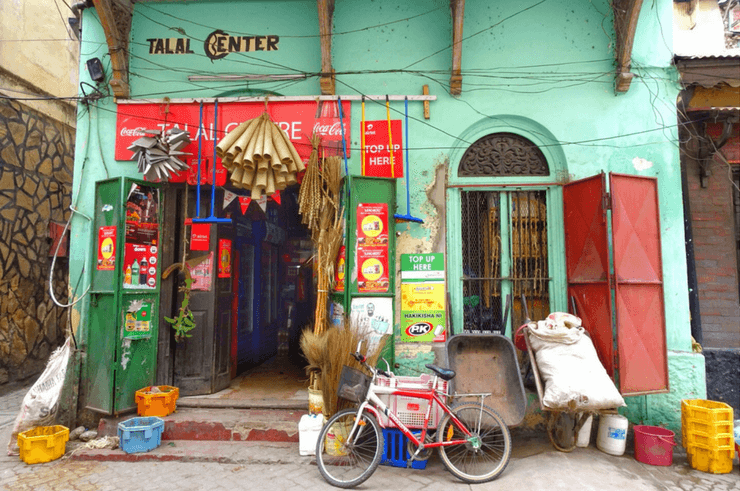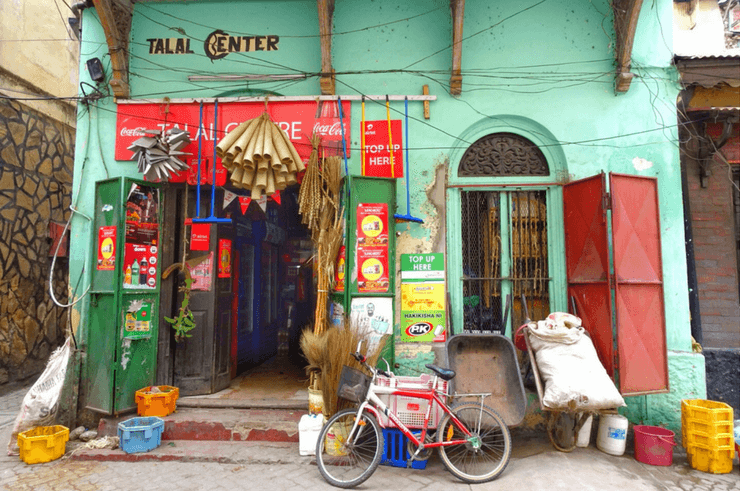 Mombasa
Mombasa is a fantastic coastal city, with a very different feel to Nairobi. Whereas Nairobi is a very cosmopolitan, Mombasa has a distinct old-world, meets new-world Swahili flavour.
Mombasa is steeped in history, being one of the oldest and busiest ports on the African continent and is a great place to immerse yourself in Swahili culture.
Take a tour of the city and enjoy some of the great restaurants and bars too.
If you don't go through Amboseli or Tsavo, you can easily get the train from Nairobi to Mombasa. Alternatively, you can also jump on the train at various different towns, including Voi, near to Tsavo National park. Booking in advance is advisable as the train almost always books up.
Where to Stay in Mombasa:
Tulia House: The main backpacker hangout in Mombasa is Tulia House. The bathrooms aren't great, and the rooms are ok, but they have a pool and sociable bar, great for meeting new friends.
Best Western Plus Creekside: If you want somewhere reasonably priced, with nice views and close to town, check out this place.
Or you can check out some other options here.
Things To Do In Mombasa:
Take a city tour.
See the Mombasa tusks.
Visit Uhuru Park.
Explore the spice markets.
Visit Fort Jesus and the Old Town.
Shop for souvenirs.
Visit Haller Park and visit the Nguuni Wildlife Sanctuary.
Time Needed: 1 – 2 days.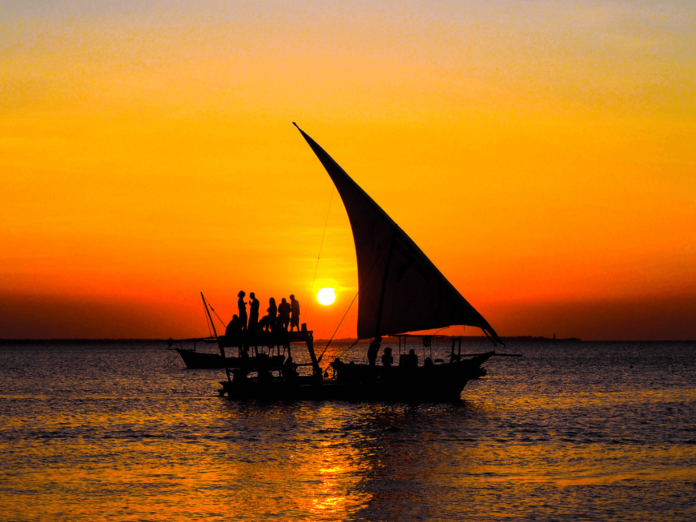 Lamu
Lamu, in northern Kenya, is A UNESCO World Heritage Site and possibly the best place in the world to experience the traditional Swahili culture – even more so than Mombasa or Stone Town in Zanzibar.
Visitors to this sleepy island often spend much longer here than they intend to, sucked in by the laidback way of life.
Spend your days getting lost in the alleyways, relaxing on the beaches and immersing yourself in this intoxicating place.
Lamu also has a number of great festivals, including the Lamu Cultural Festival, the Lamu Yoga Festival and the Maulid Festival.
The road to Lamu is not known for being very safe, so it is advisable to fly. You can catch a flight from Nairobi, Mombasa or Malindi. Once you arrive, it's a short ferry ride to Lamu from Manda Island.
Where to Stay in Lamu:
People usually base themselves either in Lamu Town or Shela (a 45-minute walk from Lamu Town).
Banana House & Wellness Centre: Check out this lovely Swahili house which also hosts retreats.
Manda Bay: Manda Bay is a beautiful, boutique beach lodge.
Things To Do in Lamu:
Wander through Lamu town.
Visit the market, fort and the museum.
Take a trip on a dhow boat.
Go to a festival.
Relax on Shela Beach,
Visit the donkey sanctuary.
Time Needed: 3 days, maybe more if your itinerary permits.
Watamu & Malindi
North of Kilifi, you'll find Watamu and Malindi, two beautiful beach towns and popular Kenya holiday destinations, both with plenty of activities, hotels and restaurants to keep you busy for a good few days, if not longer.
I'm putting these two together because they are so close to each other (approx 30 mins) – so you could stay in one place and enjoy both. Kilifi is also nearby, but Kilifi holds a special place in my heart, so Kilifi gets a section of its own.
You can fly to Malindi from Lamu or Nairobi, or you can get a local minibus (matatu) from Mombasa.
Where to Stay in Watamu & Malindi:
Most of the accommodations are resort-style. Try White Elephant Sea Lodge in Malindi or Merry Crab Cove (budget) or Kobe Suite (mid-range).
Things To Do In Watumu & Malindi:
Visit Arabuko Sokoke Forest, go scuba diving or snorkelling at either Watamu Marine National Park and Reserve, explore the Gedi Ruins, relax on Golden Beach, hang out at Osteria Beach Restaurant, visit the Marafa Depression and do some watersports (SUP, surfing, kite surfing).
Time Needed: 2 days + (more if you can).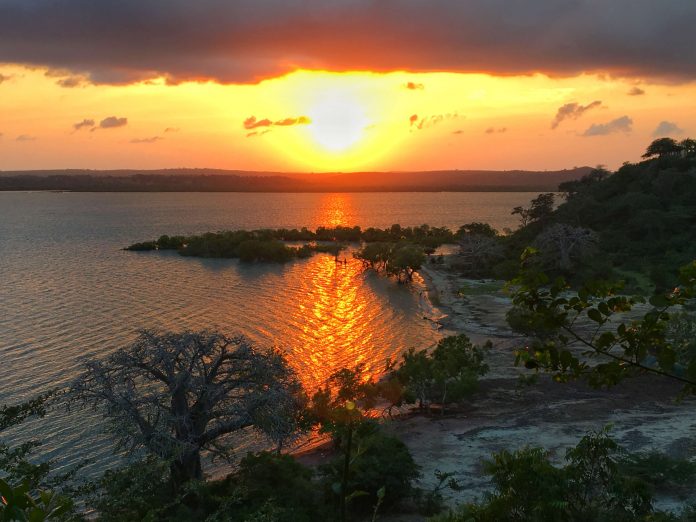 Kilifi
One of my favourite places in Kenya (and possibly Africa) is Kilifi, a town north of Mombasa.
I think a lot of this has to do with the incredible backpackers there, which is called Distant Relatives Ecolodge & Backpackers. It is truly is backpackers paradise and I've known many a person to go there for a couple of days and leave weeks, even months later.
The friendly, laid back-vibe tends to attract a lot of cool people including locals, independent travellers, so there's always something going on and someone to hang out with.
You can spend your time relaxing in a hammock, swimming in the creek or the pool or taking a day trip out somewhere. There's lots to do in Kilifi.
Again, you could stay in Kilifi and easily explore Watamu and Malindi from there, but I guess your Kenya itinerary will depend on how much time you have – but the options are there!
Where to Stay in Kilifi:
Distant Relatives Ecolodge & Backpackers:  I love Distant Relatives. It's one of those places that people either really love or they don't and lots of people get 'stuck' there. It's got a strong hippy/eco/permaculture vibe if you're into that!
Things To Do in Kilifi:
See the bioluminescence in the waters of Kilifi Creek.
Relax on the white sands of Bofa Beach.
Sail on a traditional dhow boat.
Visit Vuma Cliffs.
Go snorkelling or scuba diving.
Take a village tour.
Time Needed: How long is a piece of string? On a serious note, at least 2 full days.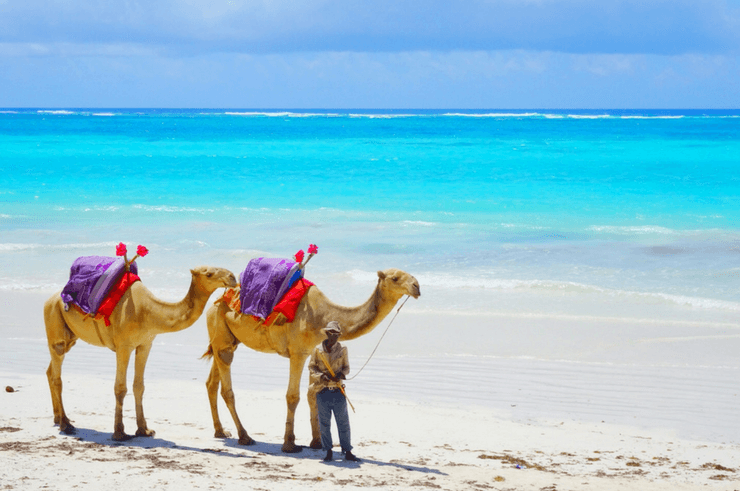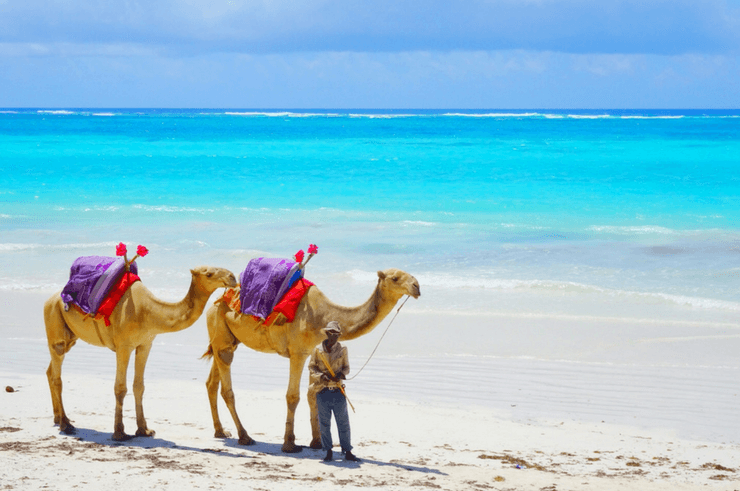 Diani Beach
You can end your Kenya holiday in Diani, one of those picture-perfect locations, known for beautiful blue seas and white, sandy beaches. Diani is a popular honeymoon spot, as well as a backpacker favourite, so it's a great place to add to your Kenya itinerary.
Whether you're looking to relax, get adventurous or party – there's something for everyone.
The trade winds make Diani a popular spot for kite surfing and it's also one of the best places for sky diving in Africa.
At night, the backpackers tend to gather at Forty Thieves (although I believe it's closed at the moment) which is always fun, especially on the weekend.
Where to Stay in Diani Beach:
There are so many wonderful hotels, guesthouses and backpackers in Diani so you'll be spoilt for choice.
Stilts: Stilts is one of my favourites and you also get to use the facilities at Flamboyant.
Flamboyant: Owned by the same people as For mid-range, try Flamboyant is a nice choice, with a pool and lying directly on the beach.
AfroChic: For a more luxurious stay, check out AfroChic, part of the Elewana Collection.
Diani Villa: If you have a big group, I would suggest Diani Villa which is owned by the same family who own Anga Afrika in Nairobi.
Things To Do in Diani Beach:
Go skydiving over the Swahili coast.
Explore Shimba Hills National Reserve.
Take a dhow trip to Kisite-Mpunguti Marine National Park.
Relax on the beach and party the night away.
Time Needed: 2 – 3 days.
I hope this helps you plan an amazing Kenya itinerary! Got any questions? Leave them in the comments below!
Read More About Kenya & East Africa…
Kenya Group Tours
Please Note: Some of the links in this post are affiliate links, which will earn me a small commission at no extra cost to you. Affiliate sales help with the running costs of this site, so thank you for your support!