Last updated on January 11th, 2015 at 10:10 pm
I've mentioned before why I decided to travel, but I'm not sure I fully explained why I travelled to Africa, or more specifically, Tanzania on my first ever solo trip.
It was partly because I wanted to travel somewhere different to most other backpackers and partly because I thought climbing Kilimanjaro sounded kind of cool. But the main reason was because I wanted to visit the little girl I sponsor there.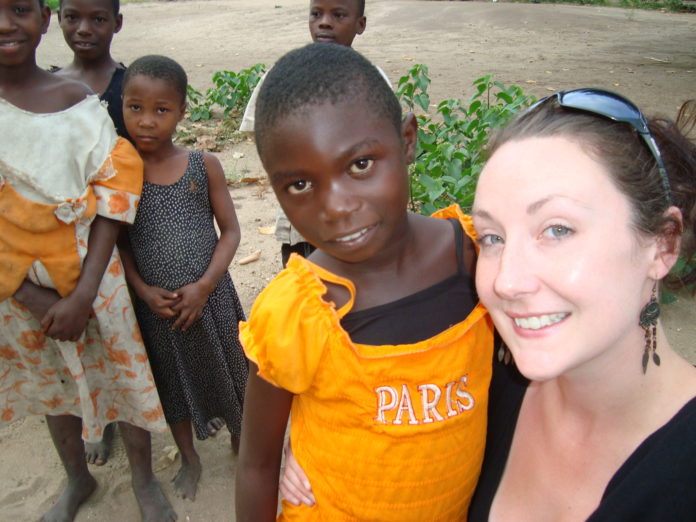 I've been sponsoring MwanaArafa through ActionAid since 2008. I chose ActionAid because their goals and issues really resonated with me "" especially helping girls to get an education. I loved receiving her letters, updates and pictures, so when I decided to quit my job and head to Africa, I found a volunteer placement in a town near to her village, in the hope that I might be able to organise a visit.
Each month I donate to ActionAid, with 80% of the money going to MwanaArafa's community (the other 20% is spent in the UK on public education and finding more sponsors). The money is spent on whatever the community deems most important. In this case, it was the village primary school.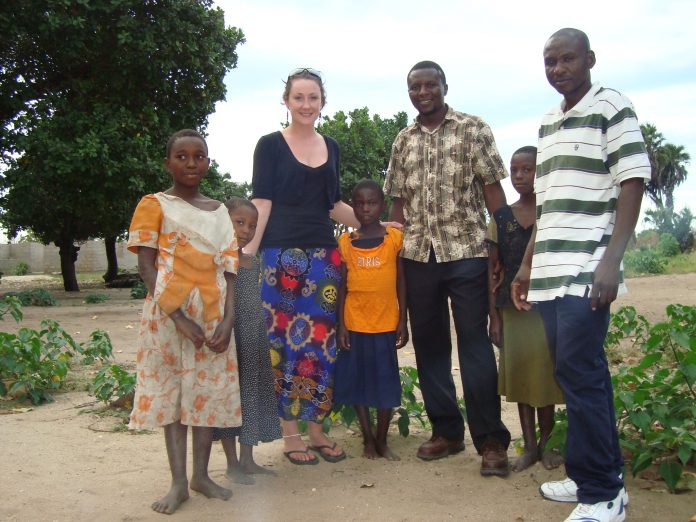 The staff were really helpful and took me to meet the little 8-year-old girl who had been sending me letters for the last year. MwanaArafa met me and the ActionAid staff with her sisters and mother. She was shy at first, not sure what to make of this stranger, but soon was giggling and playing games. It was a Saturday, so the school was quiet, but it was great to see that the money I had donated had contributed to building a school.
Now 5 years later, I once again found myself on the bumpy road on the way to her village, in the car with Samuel who had taken me the last time.
I assumed this visit would be similar to the last one, but then I hadn't really considered that it was a Wednesday this time . When our car pulled up the the school, my mouth fell open as I realised that the  ENTIRE school were there to greet me. I was a little bit overwhelmed as I was shown to a seat at the front. They were putting on an assembly and I was the guest of honour.
As the head teacher began talking, I instinctively turned to my right and saw MwanaArafa sitting to the side, watching me. She'd grown into a beautiful young woman. She smiled as shyly at me, as I did back at her.
A whistle blew and the assembly began with the games teacher who who made the introductions. Hundreds of curious eyes were upon me. The children performed the school welcome songs with dancing, drumming and acrobatics.
Next the head teacher stood up and read through the school report and the work ActionAid had done locally. Looking around I could see that a number of new classrooms had sprung up since my first visit. Next Samuel stood up and talked a little more about ActionAid as a whole before turning to me and saying "Now it's your turn". I hadn't been prepared for this, but bumbled through, thanking everyone for the lovely welcome.
MwanaArafa presented me with lots of drawings she'd done for me, and they're right here next to me, making me smile as I sit here writing to you. I, in return, gave her a pack with all the pictures that I'd taken when I was there in 2009. Her face lit up, as did those of the teachers and her mum when they saw them, as it's probably unlikely that they had any other pictures of themselves.
I was introduced to all of the teachers who greeted me warmly and shown around the school.Whilst there is still work to be done, I could see just how far they'd come in just a few years.
Once the formalities were over, I headed over to MwanaArafa's house, where her mum was sitting on the step with two small children, who regarded me solemnly. Samuel made jokes and translated for MwanaArafa and I as we chatted for a while, before it was time to leave. I would have liked to have spent longer in the village to really understand the impact sponsorship has because a few hours is never enough and with any type of social or infrastructure work, it's rarely a fast process. But regardless, I felt proud to know that I had played a very small part in helping the village children to get the education they craved and deserved.
If you're interested in child sponsorship, please have a look at the ActionAid website and check out #GiveAFuture on Twitter!