Last updated on November 15th, 2021 at 05:36 pm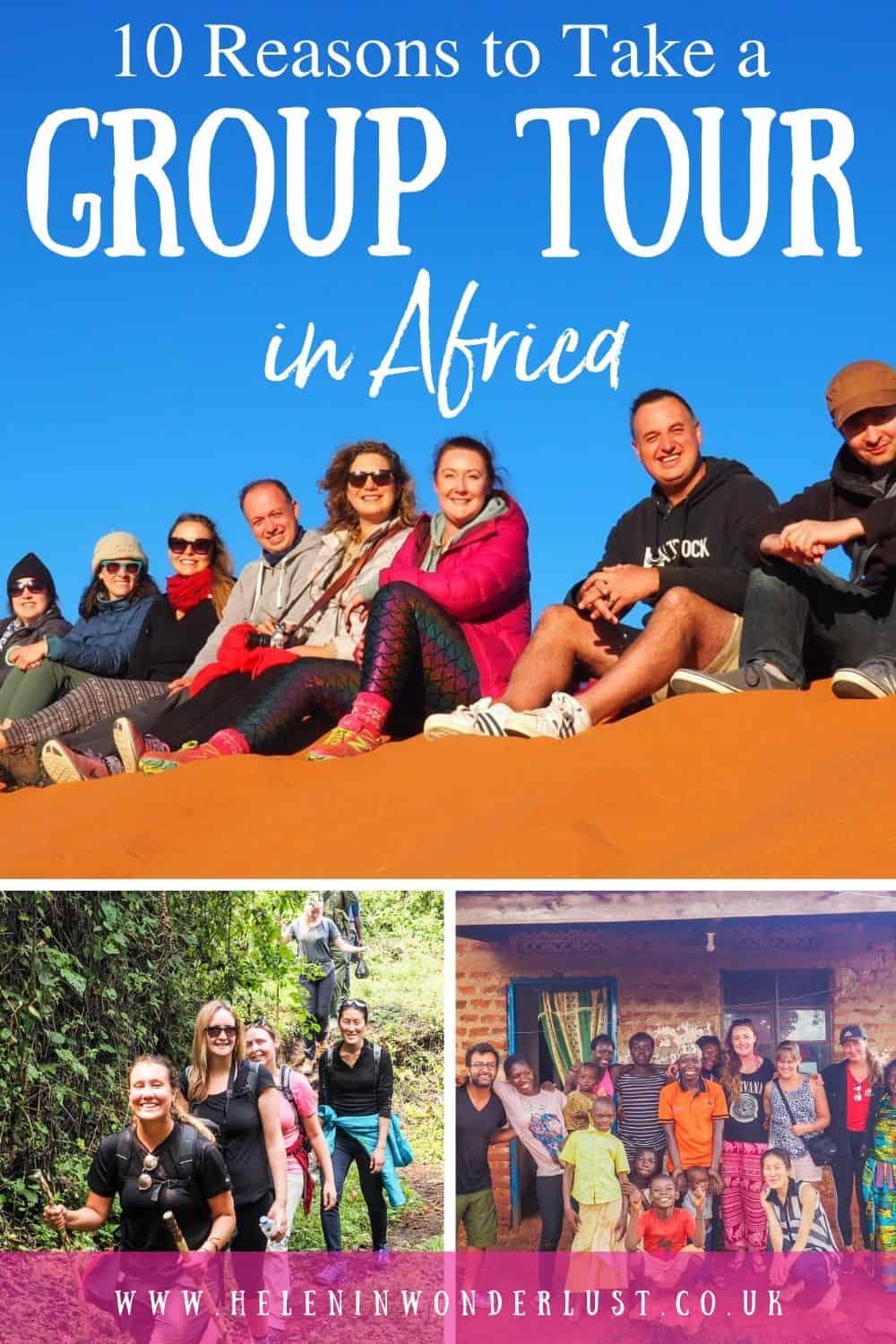 Thinking about travelling in Africa? Contemplating taking a group tour?
As much as I love solo travel, there are lots of advantages to taking a group tour in Africa. I consider myself an expert at backpacking Africa and I'm a pretty tough human being, but I still take tours sometimes. And sometimes it just makes more sense to take a group trip, especially to places that are quite difficult to travel solo.
Some people are a bit snobby about travelling with a tour, but if you feel better about taking a tour – do it! Plus, it doesn't matter what anyone else thinks. All that matters is what works best for you and what you feel comfortable with.
So here are some great reasons to take a group tour in Africa!
Please Note: Some of the links in this post are affiliate links, which will earn me a small commission at no extra cost to you. Affiliate sales help with the running costs of this site, so thank you for your support!
---
Reasons to Take a Group Tour in Africa
You're Never Lonely
Africa can be a lonely place to travel in at times. You'll often meet people in hostels, but if you're travelling on your own, you can't always guarantee that you will make friends to travel with for every part of your journey.
I've taken a few solo safaris and occasionally I've been able to join a group and other times I've been alone. I do enjoy travelling solo, but as a social person, I generally prefer being around other people. Plus, it's cheaper in a group.
I'm pretty outgoing and usually find it quite easy to approach other travellers, but if you're a shy person, this can be a bit scary. Joining a group means that you'll have other people to hang out with from the get-go. Plus, there'll always be someone to have your back.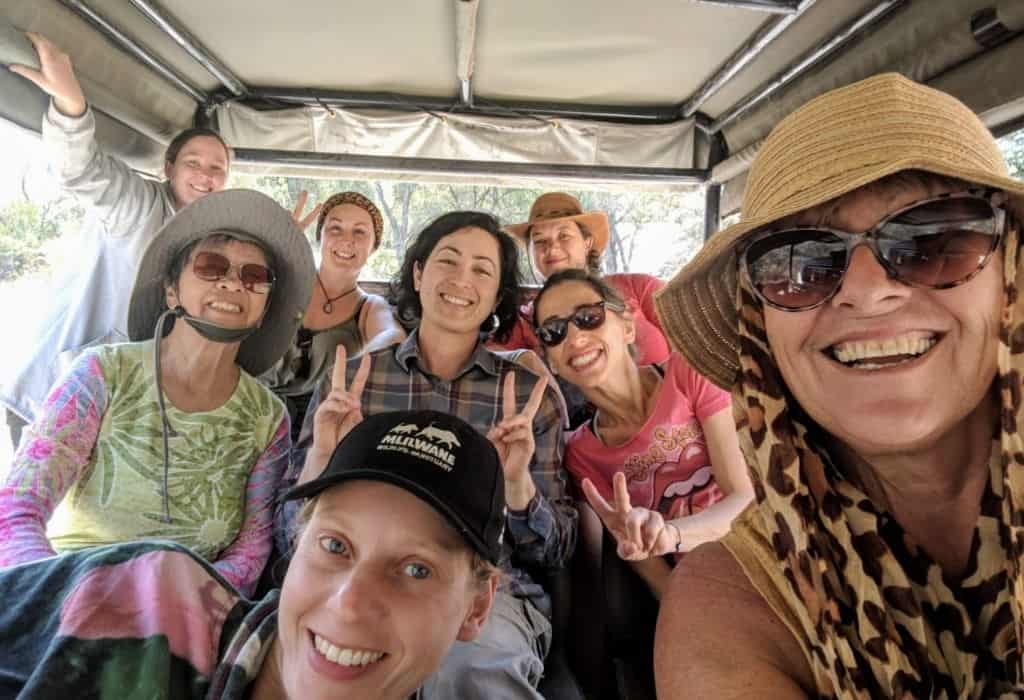 You Make New Friends
When joining a tour, you'll likely meet some new, like-minded friends who are just as passionate about travel as you are. And if you don't have people like this in your life already, it's such a breath of fresh air! Finally, someone who gets me!
Travel and shared experiences bond you with the other people on your trip. I've met some of my best friends travelling on group tours and so have a lot of my clients who come on my trips and often stay friends long after the trip has ended. Many have even travelled with me again as a pair/group or gone to other parts of the world together.
I travelled to Iceland with my friend Kate, I travelled to South Africa, Eswatini & Mozambique with my friend Lucia – both of whom I met on a group tour in Africa. I travelled to Malawi and Zambia with my friend Melissa who came on one of my group tours. You get the picture…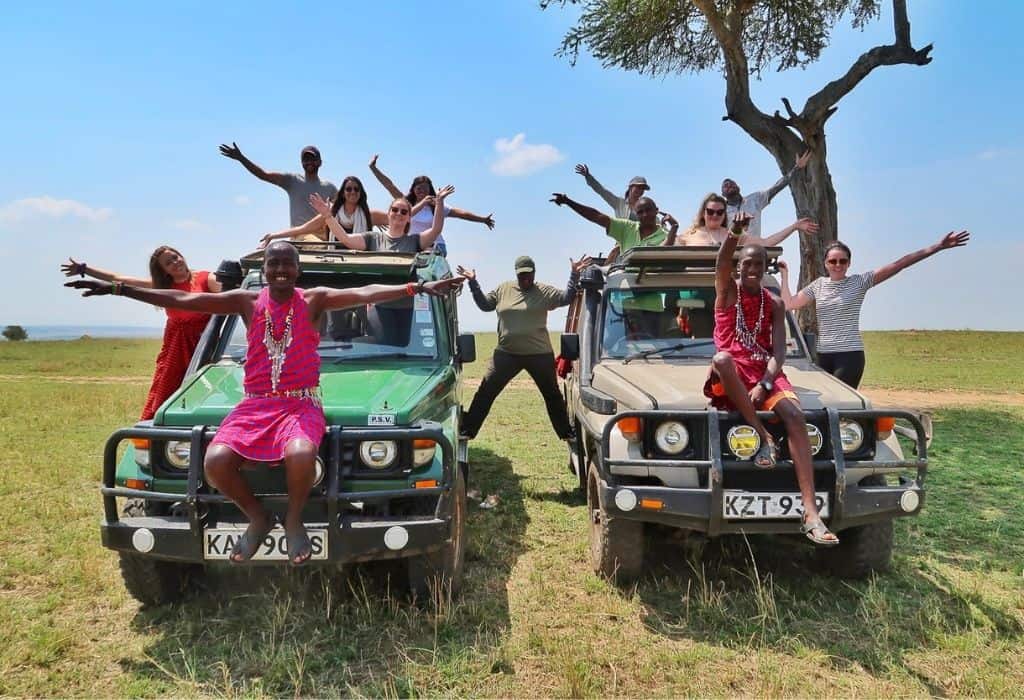 They Boost Your Confidence
If you've never travelled before, Africa can seem like a pretty daunting place. I know lots of seasoned travellers and other travel bloggers who've told me that they're afraid to travel Africa alone or even at all.
Travelling on a group tour in Africa is a great introduction to the continent and will potentially give you the confidence to do more travel. On my first trip to Africa, I joined a group tour and it really helped me lay the groundwork for my blog and future travels.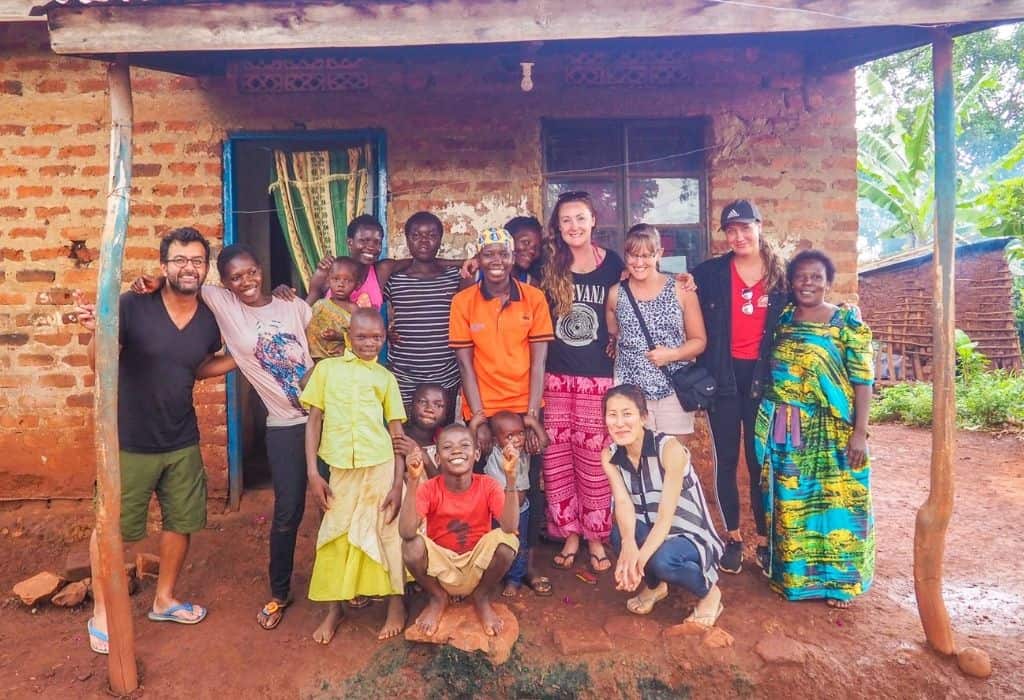 You Get a Ready Made-Itinerary
Planning an itinerary for somewhere you're not familiar with, especially in Africa, can be pretty overwhelming. But if you join a group tour, it's all done for you!
Tour companies know the best places to go and they'll create their itineraries with this in mind. This saves you a lot of time. Although choosing between places and the different tours on offer is sometimes hard as there are so many great things to do and places to visit in Africa.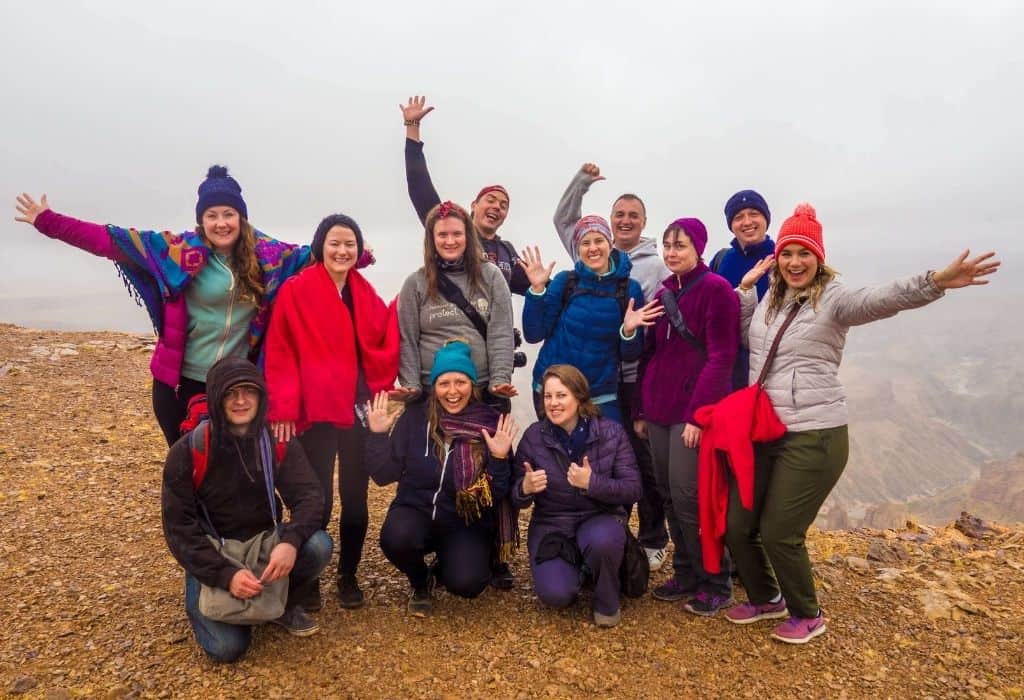 They're So Much Easier Than Solo Travel
I do love solo travel but it can be frustrating and hard work at times. Maybe you want a bit of a challenge and that's great, go for it! But if you don't fancy spending your trip working out how to get around, navigating bus stations and doing everything yourself, joining a group tour can be a great idea as it can make your trip so much easier.
The route is done, the accommodation is sorted, the transport is taken care of, the safaris are booked – all you need to do is show up and have a great time. And if you don't have your own transport, sometimes it just makes more sense to join a group tour in some countries where public transport is more scarce, like Namibia or Botswana.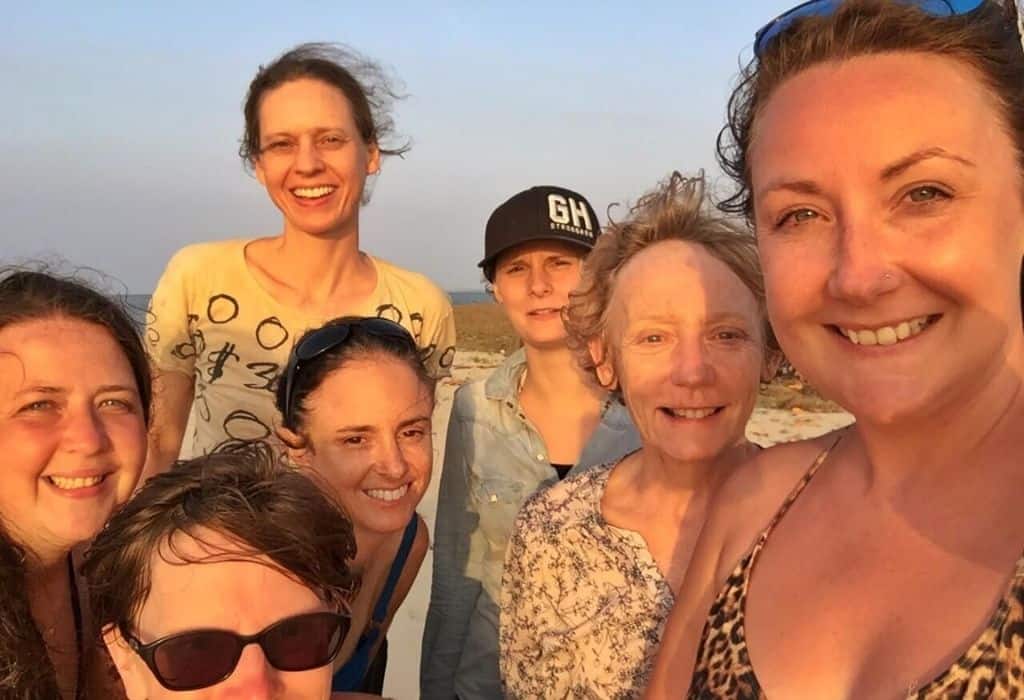 You Get Pre-Departure and On-Tour Support & Advice
Getting ready for a trip to Africa can be confusing as there's a lot to take in, thinking about things like visas, vaccinations, how much to budget and what to pack for Africa – trust me, I've been there.
But when you join a tour, they usually send you pretty comprehensive pre-departure support which will help you plan your trip, and prepare you for the adventure ahead.
Then when you're on the tour, if something happens (you're ill or your debit card stops working) you have a support network and your tour guide can help you solve any problems.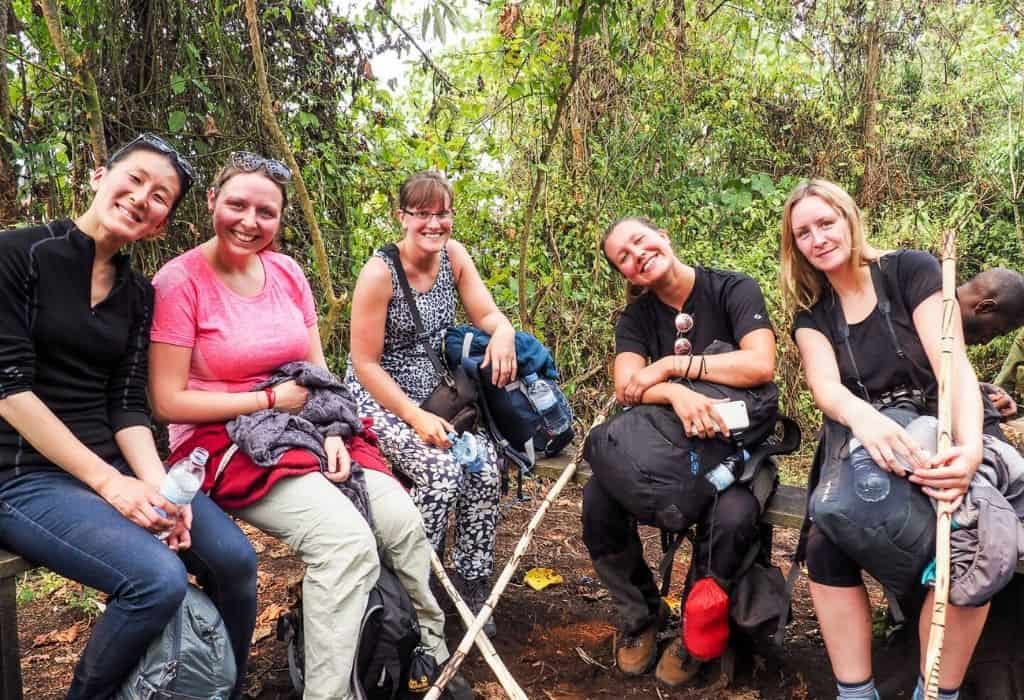 Helps You to Budget for Your Trip
People often ask me how much it costs to travel in Africa? This is a really difficult question to answer because the price of everything varies so much. From $10 a night camping spots to rooms that cost $2000+ per person, per night in a luxury lodge – the options are endless.
But if you take a group tour, the costs are usually laid out for you before you go so you know exactly how much money you need to save. Group tours will usually include quite a lot in the price, so you only really need a bit of spending money for things like optional activities, some meals, souvenirs etc.
They Can Be Very Cost-Effective
Travelling alone can be expensive, so one of the great advantages of group travel is that you have other people to share the cost of things like safaris and activities. A safari for 1 or 2 people is more expensive than a safari for 5 or 6 people.
Of course, paying for a group tour, you need to account for the fact that someone else is doing all the work for you, so you'll need to pay for the privilege, but for some things, travelling in a group is the best way.
For instance, I ran a group tour in Sierra Leone. As part of that trip, we went to a group of very remote islands known as the Turtle Islands. The cost to go here alone is very high, but split between 7 of us, it wasn't bad at all.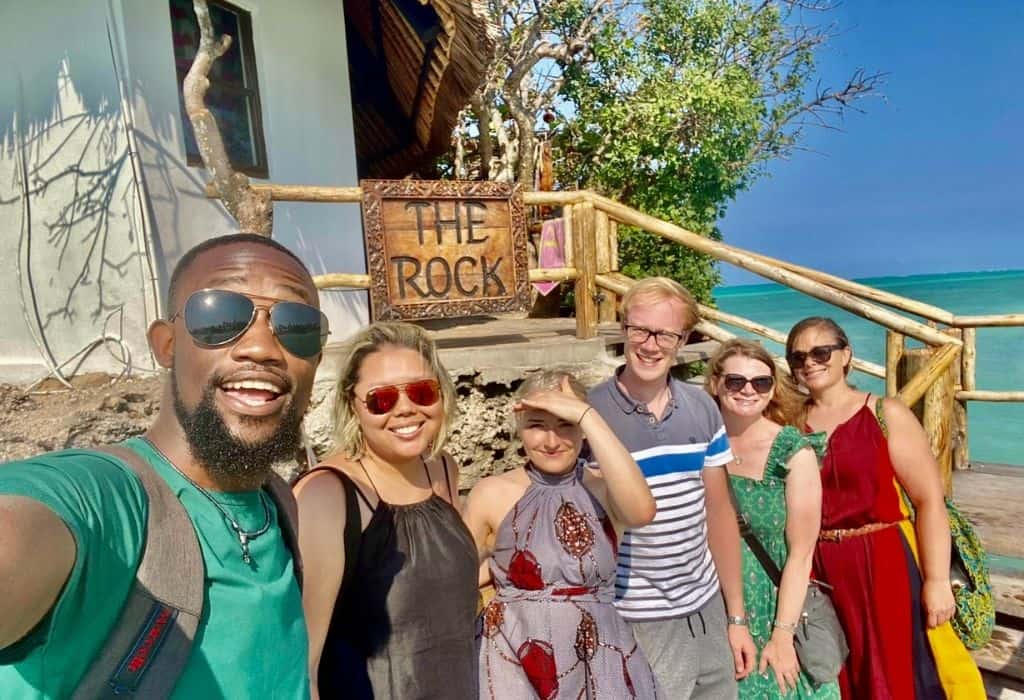 They're Time-Efficient Too
If you are short on time or only have a limited number of days in a specific country, tours can be great for ensuring that you maximise the time that you do have. With a group tour in Africa, you can get into the fun part of the trip straight away.
If you only have 2 weeks off work, you might not want to waste half your time getting multiple busses that take forever to get where they need to go. Or wandering around Arusha town in Northern Tanzania looking for safaris to join only to find out that there is a group safari you can join… but you'll have to wait 3 days.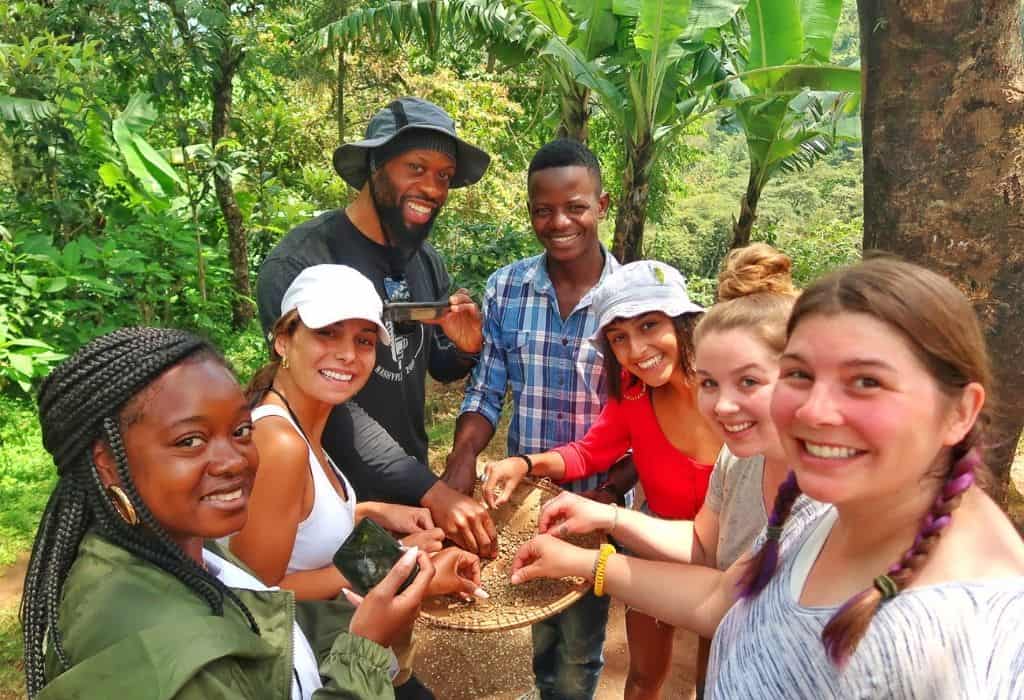 All the Toilet Breaks You Need
Whilst I do enjoy the sense of adventure that comes with travelling on public transport, one of the things I dislike most about travelling on buses in particular, is the fact that you don't stop for bathroom breaks very often and it's rare that you have a toilet on board unless you book the posh buses.
I've been on 10-hour buses that only stopped for one loo break before. I'm often scared to drink much meaning I arrived at my destination feeling very dehydrated.
With a group tour, the driver will stop whenever you ask, which is very comforting! 😉
Other Africa posts you might enjoy…
Have you ever taken a group tour in Africa? Any other thoughts on the pros of taking a group tour in Africa?
---
Join one of my Africa group tours or buy my Backpacking Africa e-book!