Last updated on February 4th, 2021 at 09:42 pm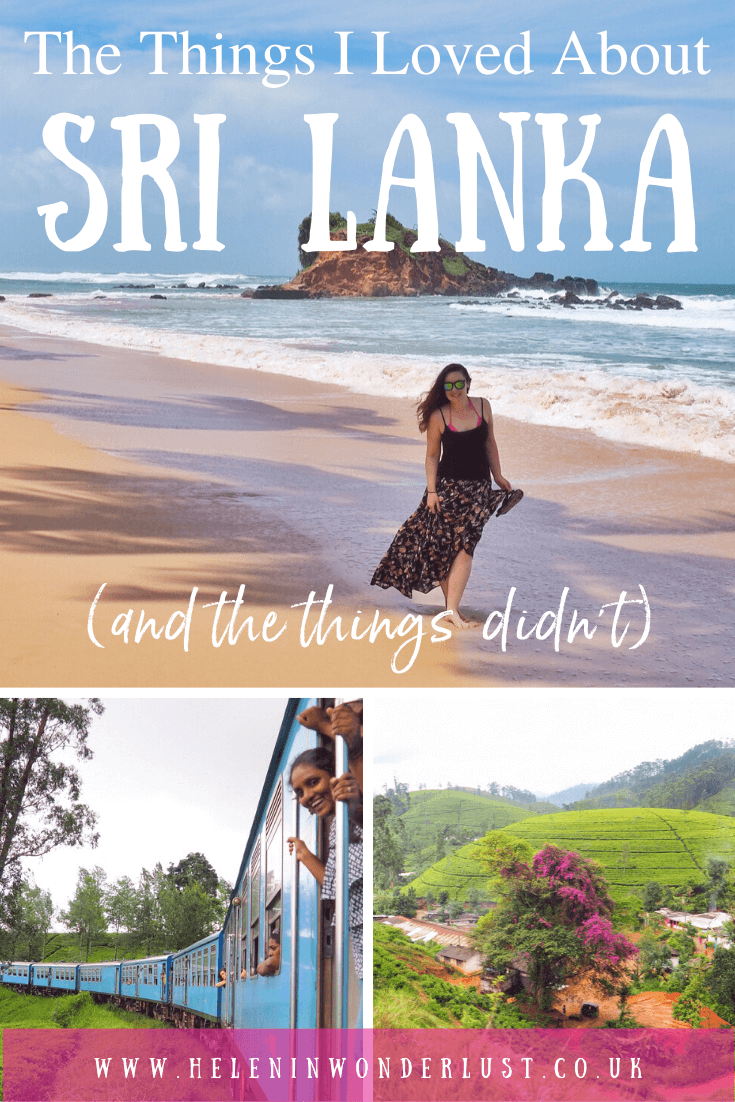 I see so many posts gushing about Sri Lanka, but as a travel blogger, I believe it's important to write honestly and to give a well-rounded perspective of the places we visit, otherwise you may as well just read an advert. So here goes…
After years of civil war, Sri Lanka had pretty much fallen off the travel radar for a lot of people, however, in the last few years, the tourists have started to return and are loving this island nation in the Indian Ocean.
For my last trip, I was looking for a slightly off-the-beaten-path, but relatively easy to navigate and budget-friendly destination, with nice beaches, great food, culture and lots of things to do.
So Sri Lanka seemed like a great option. Plus flights to Sri Lanka are pretty reasonable too.
So off we went and as it turned out, Sri Lanka was everything I hoped it would be and more. I found it to be a very diverse country with everything you could want from a destination. I loved it.
However, it's very easy to gloss over the negative sides of any destination and just write about the positives and I could easily say Sri Lanka is the most amazing country ever, and I wouldn't be lying!
But if I'm really honest, there are a few things I didn't love too…
---
9 Things I Loved About Sri Lanka (and 6 things I didn't)
---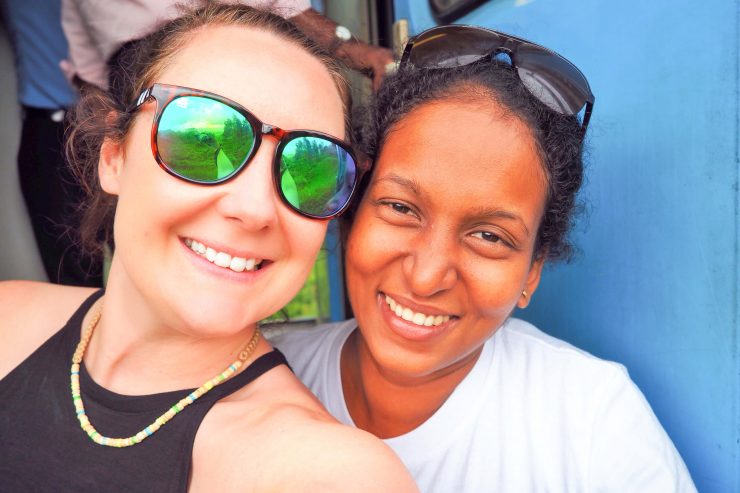 The Things I Loved About Sri Lanka
1. Sri Lankans are Genuinely Lovely People
I don't think I've been anywhere in the world, where the people have been so genuinely warm, welcoming and just downright nice.
We met so many wonderful local people on this trip, including Akila in the photo above. We bonded whilst sharing the doorway of the Kandy to Ella train! She introduced me to her whole family! They were Sri Lankans, taking the train for the first time as part of their holiday.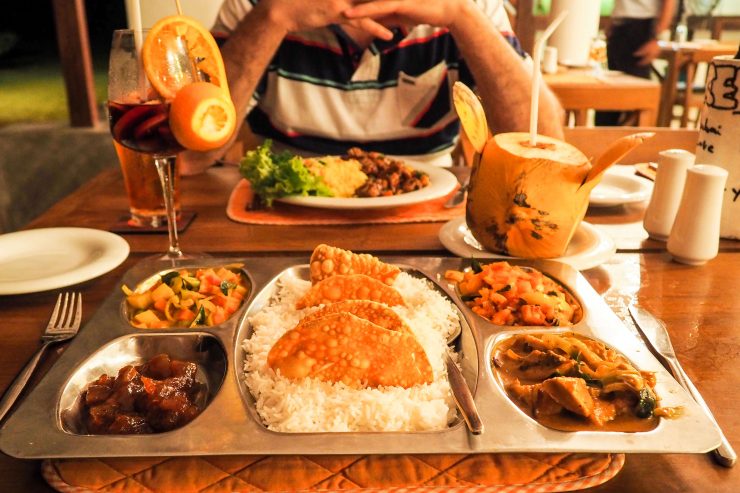 2. The Food in Sri Lanka is AMAZING
Sri Lankan food is OUT. OF. THIS. WORLD!!!!
Everywhere you go, you'll find delicious food, seafood pulled straight from the Indian Ocean and curries made with the freshest natural ingredients, all accompanied by rice of course. If you're a vegetarian or vegan, you'll have no shortage of choices like my favourites – potato curry, garlic curry and dhal. I'm not a veggie, but I often opted for the veggie option.
Coconut features heavily in Sri Lankan food and I think coconut milk is my new favourite ingredient! And despite eating a lot whilst I was there, I actually lost a bit of weight because of the unprocessed food (and maybe the fact that coconut is a natural laxative)!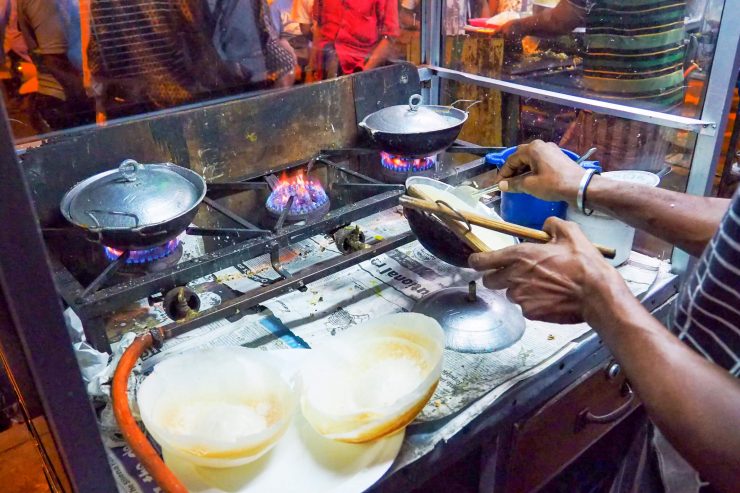 Spices play an important part in Sri Lankan cooking and in Ayurveda medicine, the traditional form of medicine on the island. The spices all have unique properties, for instance, Sri Lankans use different types of curry powder, dependent on what ingredients are in the dish.
They use plain curry powder for vegetable dishes and roasted curry powder for meat and garlic "" the roasted powder helps with digestion – who knew? If you go on a spice tour or take a cookery class, they'll tell you what's what!
As well as seafood and curries, you also need to try rotti, kotthu and my favourite, egg hoppers and pol sambol!
For a refreshing drink try King Coconut or fresh lime juice – the latter sure has a kick! And if you're looking for something stronger, I am partial to an Arrack (coconut whiskey) and ginger ale! Also known as a Sri Lankan Special.
The local beer is Lion lager, but the bottles were too big for me to finish one usually.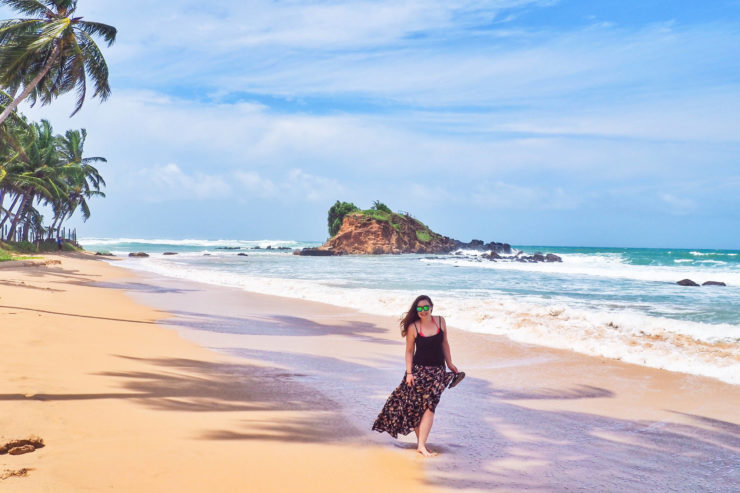 3. Sri Lanka is Full of Natural Beauty
Flying into Sri Lanka, the air was a bit misty, but all I could see was a sea of green surrounded by white coastline.
I had expected palm trees and beaches, but I didn't expect it to be so lush and green and hilly as far as the eye could see! It was monsoon season, so we didn't even see it in all of it's sunny, azure blue water and peachy sunset glory, yet it was still stunning!
The beaches were gorgeous if a little windswept from the monsoon (see below).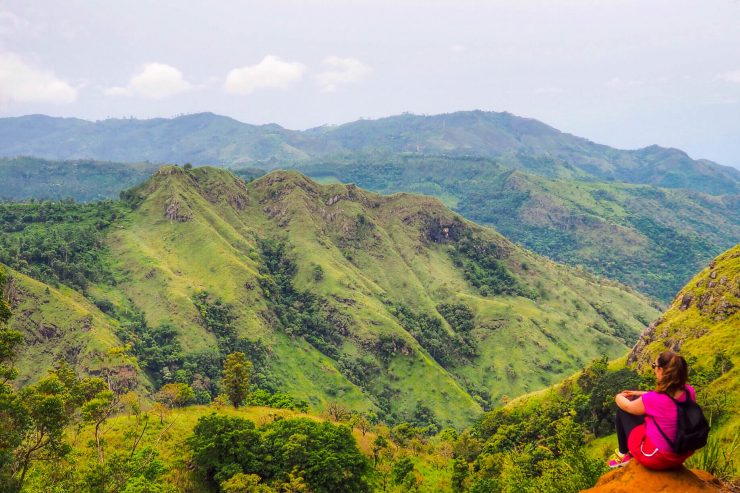 The part of the country that I loved the most, was the hill town of Ella in the Central Highlands. I could have stayed there for a lot longer than we did, even if it did rain constantly (you'll read my thoughts on the weather below)!
My friend Sasha and I hiked up to the top of Ella Rock and the views from the top were incredible.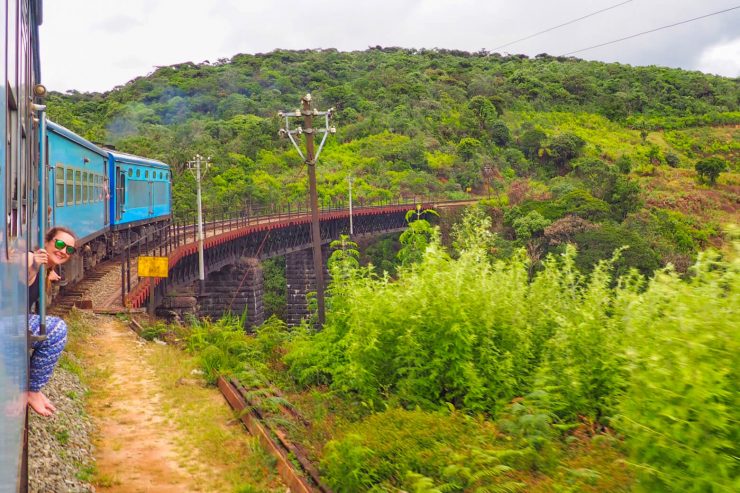 4. Train Journeys are Some of the Best in the World
There are many train routes to take all over Sri Lanka, so what better way to enjoy all that gorgeous scenery than from the open window (or door) of a train – health and safety nightmare really, but one of my best ever travel experiences.
Trains are frequent, comfortable and a really cheap way to get around. The Kandy to Ella train journey is named as one of the world's most beautiful train journeys and I can concur. Sit back and watch Sri Lanka go by – you won't be disappointed.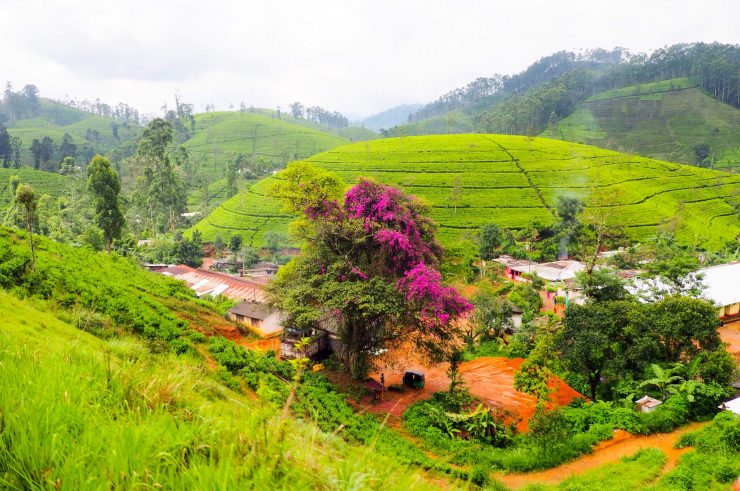 5. You Can Always Get a Good Cup of Tea
You've probably heard of Ceylon tea but not really known what it means. Well, Ceylon is the former name of Sri Lanka, which happens to be the 4th biggest producer of tea in the world!
Us British just love our tea, so any country where I don't have to go cold turkey gets my vote.
If you're interested to see how the tea is made, you can take a tour of one of the many tea plantations.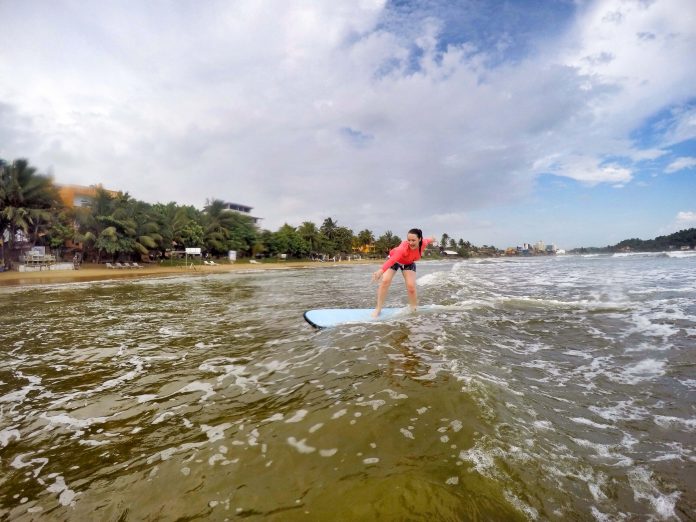 6. It's a Great Place to Surf
I've been surfing for the last 10 years or so. I've surfed in a few different places around the world (Hawaii, Morocco, Mozambique, Costa Rica, Sierra Leone, UK and South Africa), so when planning this trip, the fact that Sri Lanka has a great surf scene did swing it for me.
Due to the monsoon, the surf wasn't at it's best in the south, yet we did find a cool spot just along the coast from Galle. It was warm enough to go in without a wetsuit and the waves were great, so those factors combined, I surfed better than I ever have before, pretty much never falling off the board!
There are plenty of surf schools offering lessons and some surf camps where you can book week-long packages.
Arugam Bay on the east coast is usually named as the best place to surf in Sri Lanka, with Hikkaduwa, Weligama, Midigama, Unawatuna and Mirissa being popular spots in the south.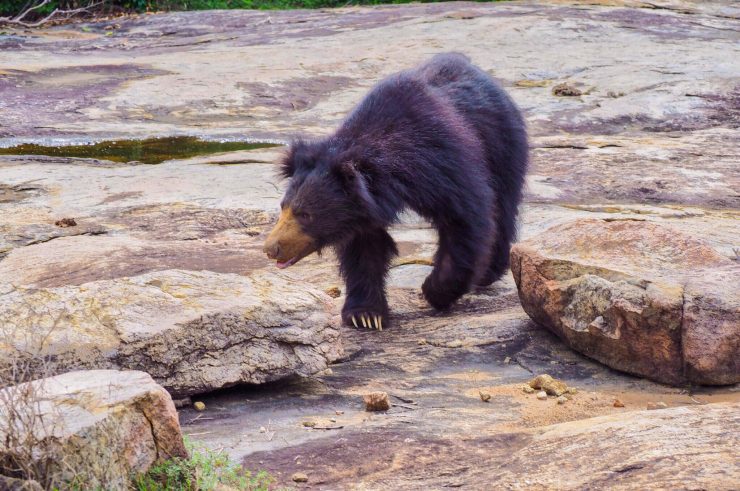 7. They Have the Best Safaris Outside of Africa
I LOVE going on safari and Sri Lanka has an abundance of national parks teeming with animals and it's one of the best places in the world to see elephants and leopards in the wild. We visited Yala National Park on the south coast and within minutes of entering the park, we'd spotted a leopard.
We only saw a couple of elephants in Yala, but we did see two very rare and very cute sloth bears – you know, like Baloo from the Jungle Book! And one thing I really loved about Yala, was the stunning beach at the edge of the park!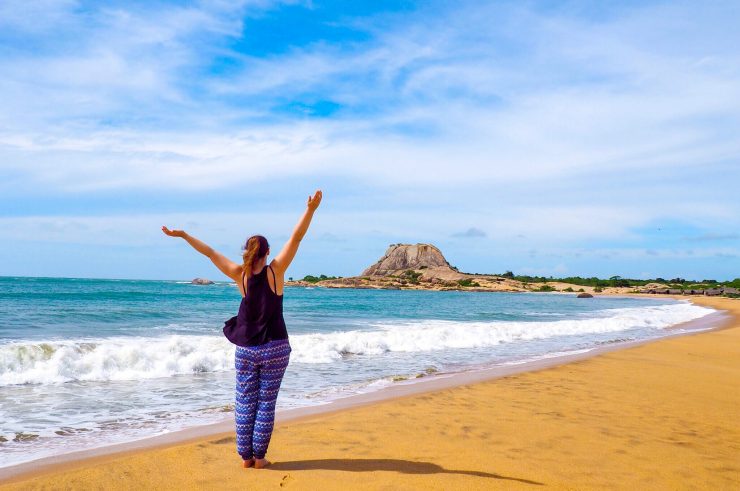 Each of the national parks is famous for certain types of animals, for instance, Yala is great for leopard-spotting, but if you want to see lots of elephants, then you might consider going to one of the other parks like Minneriya or Uda Walawe – there are loads to choose from so do your research!
But the wildlife viewing opportunities aren't just limited to land. Depending on where you go, you might be lucky enough to spot dolphins, killer whales or even the world's biggest-ever animal, the blue whale.
One of the best places to spot the blue whale is off the coast of Mirissa in the south. Sadly, we were there during the south-west monsoon when many of the boat operators close down for the season (May – July).
But you can also see blue whales around Trincomalee in the north between June and October, so plan your trip accordingly!
Oh well, I have an excuse to come back again!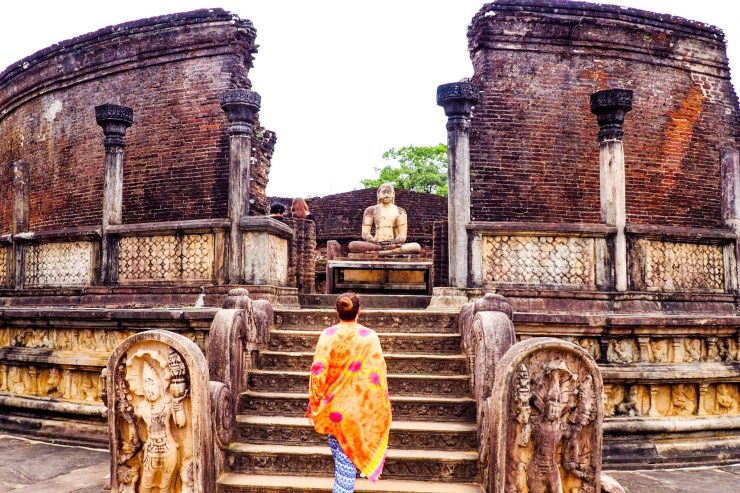 8. If You Love Culture, You'll Love Sri Lanka
If ancient ruins and temples are something you love to explore, then you will adore Sri Lanka. The Cultural Triangle describes the area between Kandy and the ancient cities of Anuradhapura and Polonnaruwa.
We spent an afternoon cycling around the ruins of Polonnaruwa, where a guide told us the history of the ancient structures the significance of the Hindu and Buddhist statues. In Dambulla, we climbed up to see the stunning array of Buddha statues in the Dambulla Caves.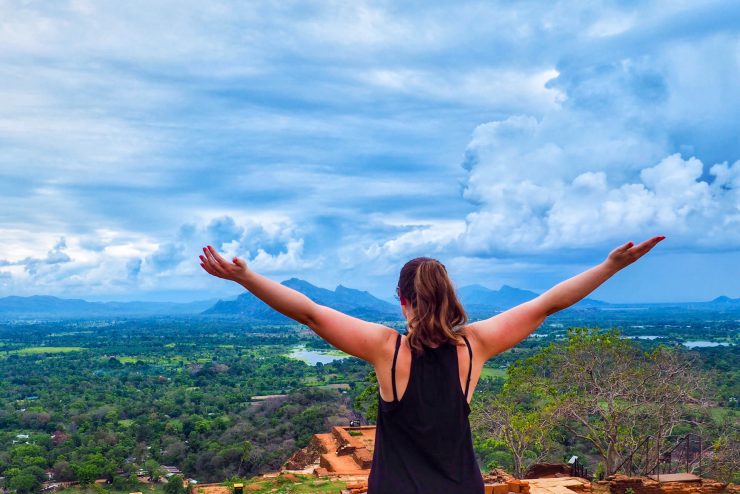 My favourite was the hike up to the top of Sigiriya Rock Fortress, where the views from the top will take your breath away! Even if it did feel like I was going to die because my head might explode from the heat (there's a reason my face isn't in any pictures – I look like a tomato) and I was in constant fear of the hornets that build nests hanging from the cliff face.
But the temples aren't limited to the Cultural Triangle. There are beautiful Hindu and Buddhist temples all over the country. However the most famous is the Temple of the Tooth in Kandy where one of Buddha's teeth is kept. It is brought out for viewing every August.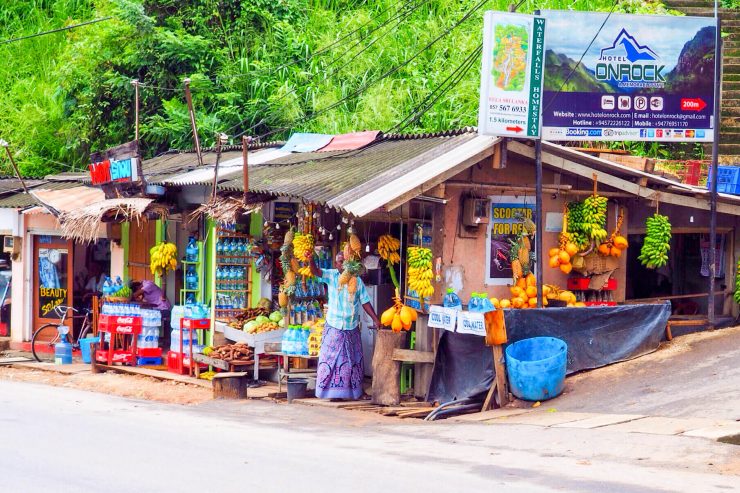 9. Sri Lanka Reminds Me of Africa
Well, East Africa to be precise. Especially Zanzibar and the Swahili coast. The hill country of Sri Lanka is also visually similar to that of Uganda, Rwanda and Kenya – beautiful, rich orange soil and as green as green can be and whilst Sri Lanka is the 4th biggest producer of tea, Kenya is the 3rd, so there are similarities there, both to do with the land and the strong British influence.
Like Zanzibar, Sri Lanka is a spice island on the ancient trade routes. 'Spices' meaning more than actual spices, traditionally used to describe 'things of value' however the use of actual spices is also very similar. Trade has been going back and forth between East Africa, the Indian subcontinent, Asia and the Middle East for centuries so it's not surprising that as the people and goods have moved across the oceans, the cultures have intertwined and it seemed quite apparent to me in all sorts of different ways, from the people to the buildings, the infrastructure, the local crafts and the food.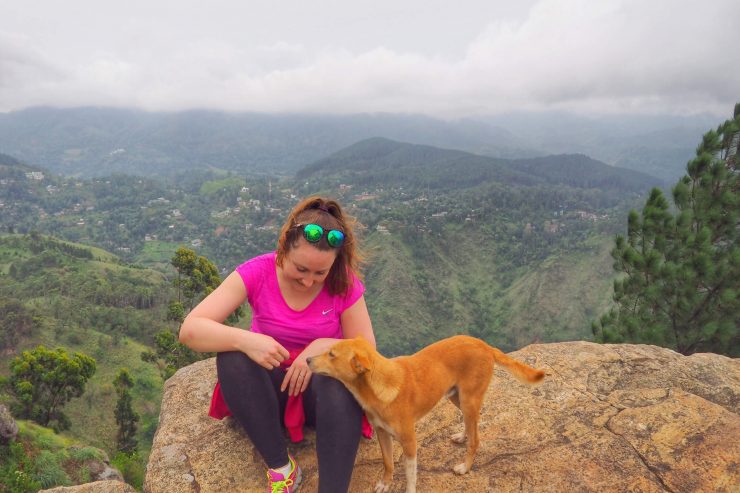 The Things I Didn't Love About Sri Lanka
1. So Many Stray Dogs (and cats) Everywhere
If you're an animal lover like me, Sri Lanka might be a little tough at times.
There are literally stray dogs everywhere and quite a few cats too. They constantly run into the road in front of the cars, tuk-tuks and buses, but usually, move when they are beeped. I saw so many close misses where I just had to close my eyes and hope that the dog moved. Luckily I saw no dogs get injured, but many do get hurt or killed on a daily basis.
They follow you down the street, walk with you whilst you're hiking and howl sadly at you. Some look fine, like my pal above, but many others look like they desperately need of treatment and a bath, with cuts and matted fur, some are lame, perhaps from being hit by traffic. There are a lot of dogs who are pregnant or who have just given birth. Your heart will break as they stare up at you, all the while they are wagging their tails hopefully probably looking for some food or maybe even a bit of love and attention.
Whilst waiting to go into Yala National Park, a pack of dogs sat looking up at our jeep. I felt so sorry for them that I ended up giving them my entire packed lunch. I made sure that each dog got the same.
On the positive side there are now charities like We Care Worldwide or the Dogstar Foundation who are working hard to help the animals of Sri Lanka, but it will be a long process.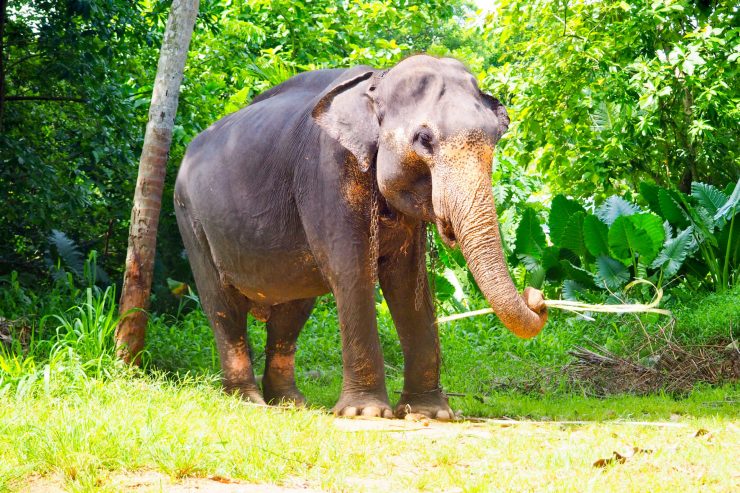 2. There are So Many Chained Up Elephants
Elephants are the most beautiful, intelligent animals and I am used to seeing them wild and free in Africa. It's one of the most awesome and awe-inspiring experiences you can have. But whilst there are many wild elephants in Sri Lanka living in national parks, there are also lots of captive elephants. Some are owned by temples, some live in 'sanctuaries' or 'orphanages' and some are simply used for tourists to ride about on.
Riding on elephants is not good for their backs or for their mental health. If you love elephants and knew what they did to them, you would never ride one. Ever. Both for your own safety and because of the cruelty they have to endure to get to that point. In order to train an elephant to be ridden, the mahouts (trainers) use tortuous methods.
On the face of it, the sanctuaries and orphanages seem ok, however, when you take a closer look, many of the elephants have chains around their necks and ankles too and some seemed a little distressed. Elephants are smart and extremely sensitive and I just felt kind of sad seeing them like that.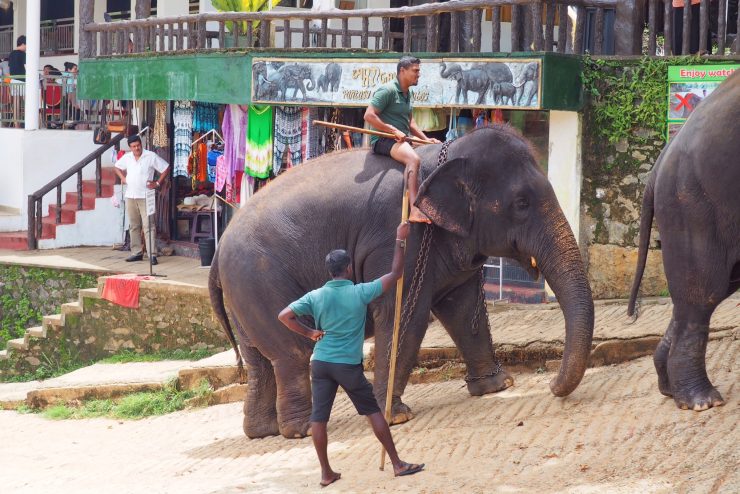 Some places offer the option to ride the elephants bareback and these elephants were probably 'trained' prior to reaching the sanctuaries. I get why they do it, they need to make money for the upkeep of the elephants and their point is that riding them like this is better than riding them with 2 people at a time, in a heavy harness and with a mahout (trainer), but it just doesn't seem right, surely there must be other ways to support themselves? My worry is that this just encourages people further.
I visited the Pinnawala Elephant Orphanage (above), which lies between Colombo and Kandy. I'd heard mixed reports about it and wanted to see for myself. The elephants seemed happy enough, playing about in the river and looked healthy, however most did have chains on one of their ankles and I found it strange that they were marched past all the tourists in the way that they were. Since returning home I've read this post by the Born Free Foundation.
Make your own mind up, but my recommendation is to spend a little extra and see them in the wild at one of the amazing national parks.
But whatever you do, PLEASE DON'T RIDE ELEPHANTS!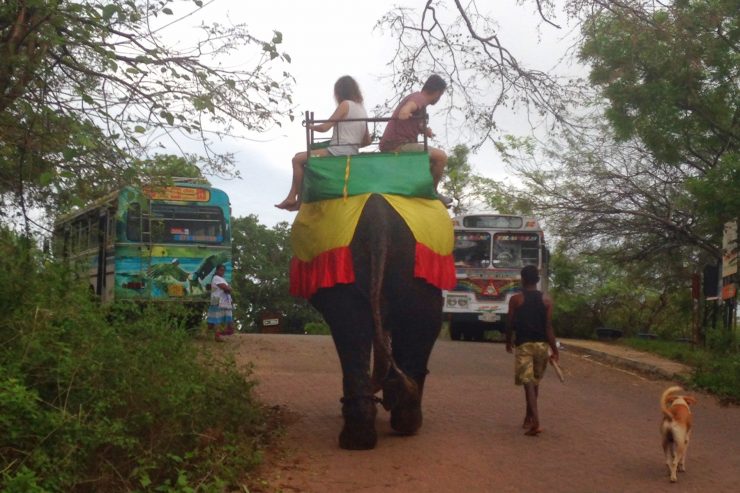 3. Sri Lankan Buses Are Bloody Dangerous
I've had a few run-ins with bus drivers during my travels all over the world (learning the words for 'slow down' in the local language is always one of my priorities) and I can say that Sri Lanka's bus drivers did little to higher my expectations.
And whilst I chose not to travel by bus in Sri Lanka, that didn't mean I didn't have a few close encounters.
Very few of the Sri Lankan bus drivers I came across on the roads seemed to have any patience or regard for human life, hurtling along the highways (many of which run right through the towns and have no pavements) at high speeds, overtaking when it really isn't appropriate and ducking back in at the last moment, just missing the oncoming traffic/pedestrians.
On many a tuk-tuk or taxi ride, I found myself breathing in and closing my eyes and just hoping for the best.
Grrrrrrrrrrrrr!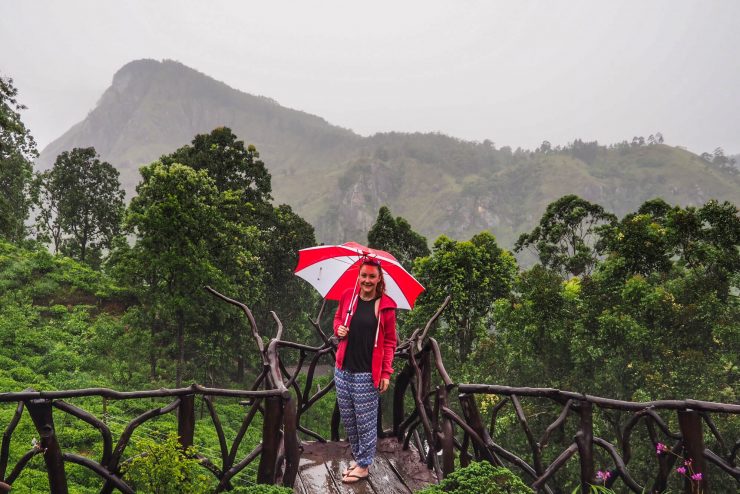 4. Monsoon Season Sucks
I could make some comment about 'Learning to Dance in the Rain' and all that… but in this instance, no. The rain was a pain in the ass.
Sri Lanka has two monsoons. One that hits the south-west (from April/May – September) and one that hits the northeast (November – March). The monsoons mostly affect their respective areas, but can also reach into other parts of the island.
Ok, so this one was kind of my own fault – I decided I wanted to go to the south and west of the country during the height of its monsoon season – in May. I knew it was monsoon season when I booked but I didn't realise just how 'monsoony' it would be.
We figured it would rain for an hour, then the sun would come out for the rest of the day. Oh, how wrong we were. It often rained for hours and was generally quite overcast the whole time we were there.
When I was there, Sri Lanka experienced some pretty bad weather, with the rain being so bad it caused terrible landslides that washed away three villages in the Kegalle region and left thousands of others homeless in the region and elsewhere in the country. We saw people living in temporary shelters around the capital Colombo and Negombo, near to the airport.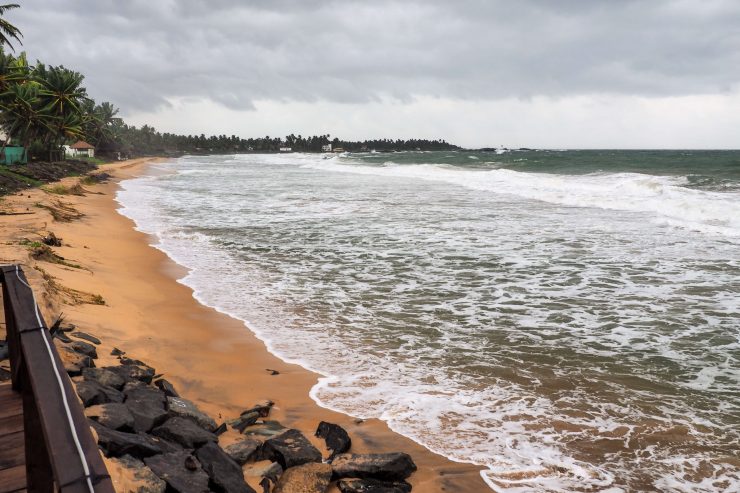 It was pretty much always hot (except in the Central Highlands which were a bit cooler), but generally cloudy, grey or white skies (not so great for taking pictures) with a mix of rain and sun.
On the south coast, the wind was strong which churned up the sea and there were some epic downpours, one of which happened whilst we were travelling down the coastal highway between Galle and Hikkaduwa… in a tuk-tuk.
It was as equally funny as it was scary, our poor tuk-tuk driver desperately trying to keep a grip on the handlebars as what seemed like buckets of water were thrown in sideways onto us (whilst those God damn buses were hurtling past us at full speed).
On the upside, the sites aren't as crowded, you get beautiful beaches to yourself (even if the skies are a little greyer than you were hoping for), you never have to wait for a table anywhere and accommodation is cheaper!
However the downside to visiting either of the coastal areas in its monsoon season is that the resorts are really quiet (might be a struggle for a solo traveller), the beaches get smaller. I remember one of our drivers saying 'You're going to Hikkaduwa Beach? But there is no beach now!", as demonstrated above.
This means that a lot of the restaurants and beach bars close (and those that are open are pretty empty) and some activities, like whale watching, don't operate. Many of the hotels carry out building work and everywhere looks a little weather-beaten due to the wind and rain.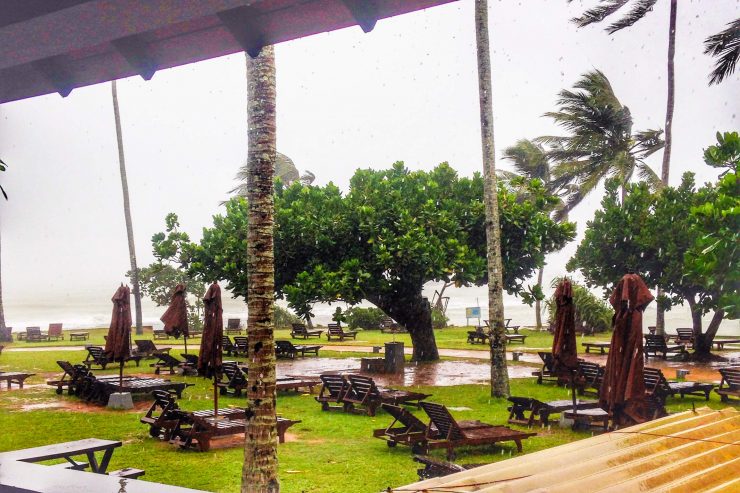 Whilst the monsoon didn't ruin our trip completely, it did affect it and the things we could do whilst we were there. I think we were a bit unlucky with the weather, but it's just something to bear in mind if you do go during one of the monsoons. In which case, you may be better heading to the other side of the island, where you have a much better chance of getting good weather.
Had we been on a flexible schedule, I would have done this, but we'd pre-booked most of our accommodation, so there was no changing once we were there.
So basically, if you like your beach resorts really quiet and don't mind quite a bit a lot of rain, you might love monsoon season. It's still beautiful, but if you like to meet lots of other travellers, want everything to be open and want guaranteed sunshine and good weather, go where there's no monsoon!
To avoid the monsoons, head south and west between December to March and head to the east and north from April/May to September.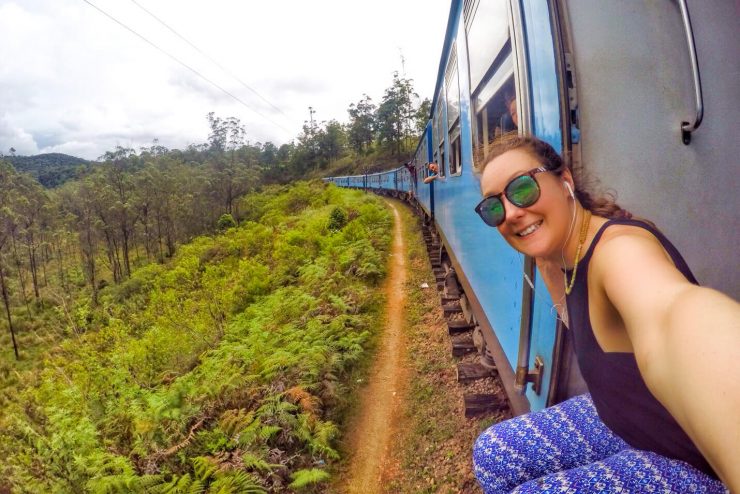 5. The Humidity Also Sucks
I can deal with heat, I love heat, however, humidity is not my friend. I spent most of my time in Sri Lanka looking like a sweaty, frizzy hot mess. There is a reason why there are very few close-up shots of my head/face from this trip.
My hair was completely out of control, always felt slightly damp and trying to get my fingers or a brush through it – well that was only possible for about 5 minutes, straight after washing. It was also very windy due to the monsoon, which just added to the whole 'birds nest' effect I seemed to be going for.
Next time, I'm taking some industrial-strength Frizz Ease and/or big hat and if anyone has any tips for dealing with this 'situation' – please let me know in the comments below.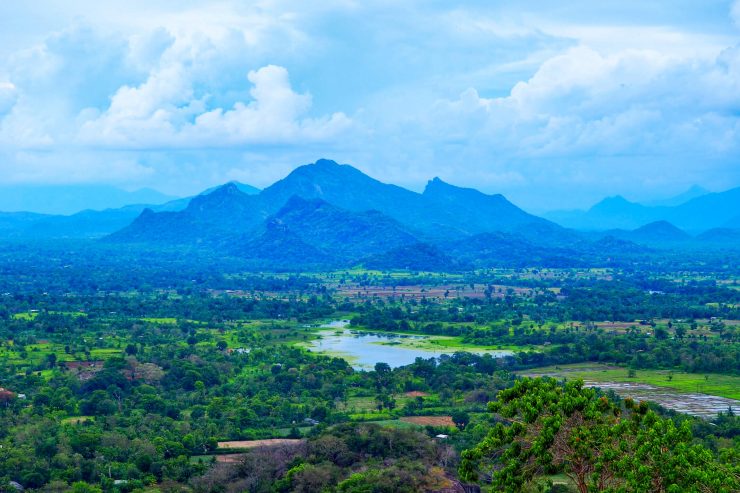 6. The Hidden Taxes and Service Charges
One thing I hate, and I reckon most people would agree, is hidden charges. Ok, sometimes they are mentioned, but it's definitely in the small print.
In all restaurants, there's always a 10% service charge added on. From what I've read, this very rarely gets passed on to the staff and generally goes in the owners pocket, so if you want to tip the staff, you'll have to add that on as an extra. There's even a service charge placed on minibars.
Then there are the hotels. Arriving on our first day, we quickly realised that the price you get quoted on some of the booking sites is not what you will actually pay. If you read the small print there are various different taxes mentioned – some included, some excluded.
When I looked over my booking confirmations, some said they'd already included taxes, some said that taxes were excluded. The charges varied from hotel to hotel, some just called it VAT and other split it (VAT + Service Charge + City Tax) but if it says that taxes are excluded, you can generally expect to pay around 25 – 30% extra than the main price quoted on your booking.
With that being said, overall, I loved Sri Lanka and I can't wait to visit again. Just not in monsoon season…
Have you been to Sri Lanka? Do you agree?
---
Like this post? Pin it for later!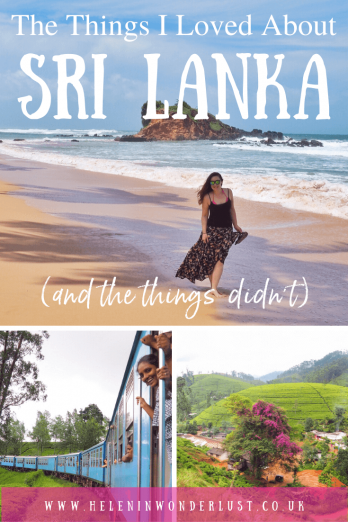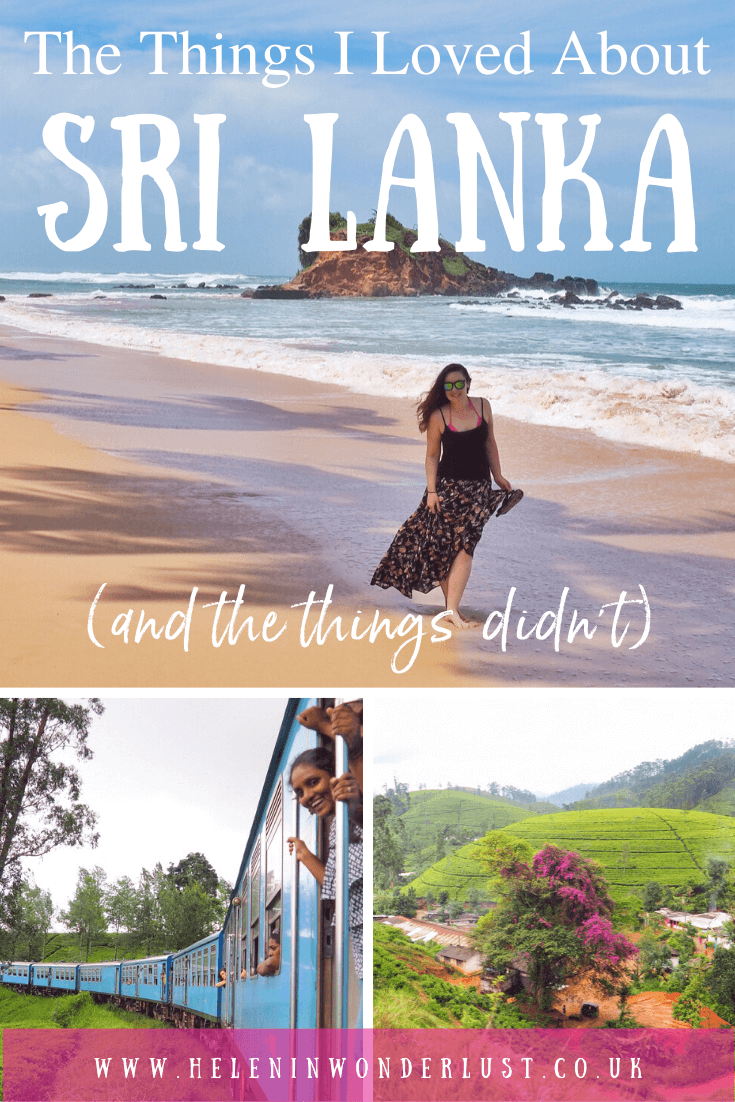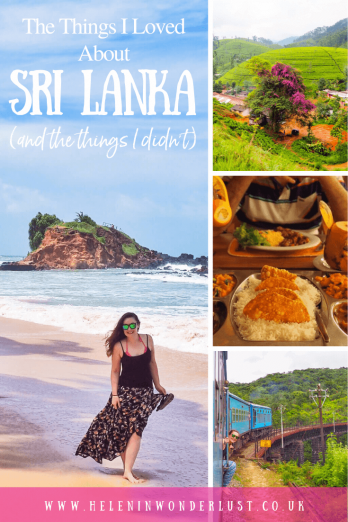 Plan Your Trip to Sri Lanka
Getting There: I always search for flights on Skyscanner. The main airport is Bandaranaike International Airport, 20 miles north of the capital Colombo.
Travel Insurance: When travelling to Sri Lanka, make sure you have comprehensive travel insurance that will cover you for all of the activities you want to do. If you get injured or fall sick, you will have to pay for your medical care which could be very expensive, so make sure you have comprehensive travel insurance that will cover you for all aspects of your trip. I recommend World Nomads, Outbacker, or InsureandGo.
Resources: I'm a big fan of Lonely Planet guidebooks and usually travel with one wherever I go.
Tours: A nice idea might be to take one of the many tours on offer.
See all Sri Lanka posts here.
---
Please Note: Some of the links in this post are affiliate links, which will earn me a small commission at no extra cost to you. Affiliate sales help with the running costs of this site, so thank you for your support!