Last updated on July 25th, 2021 at 07:19 pm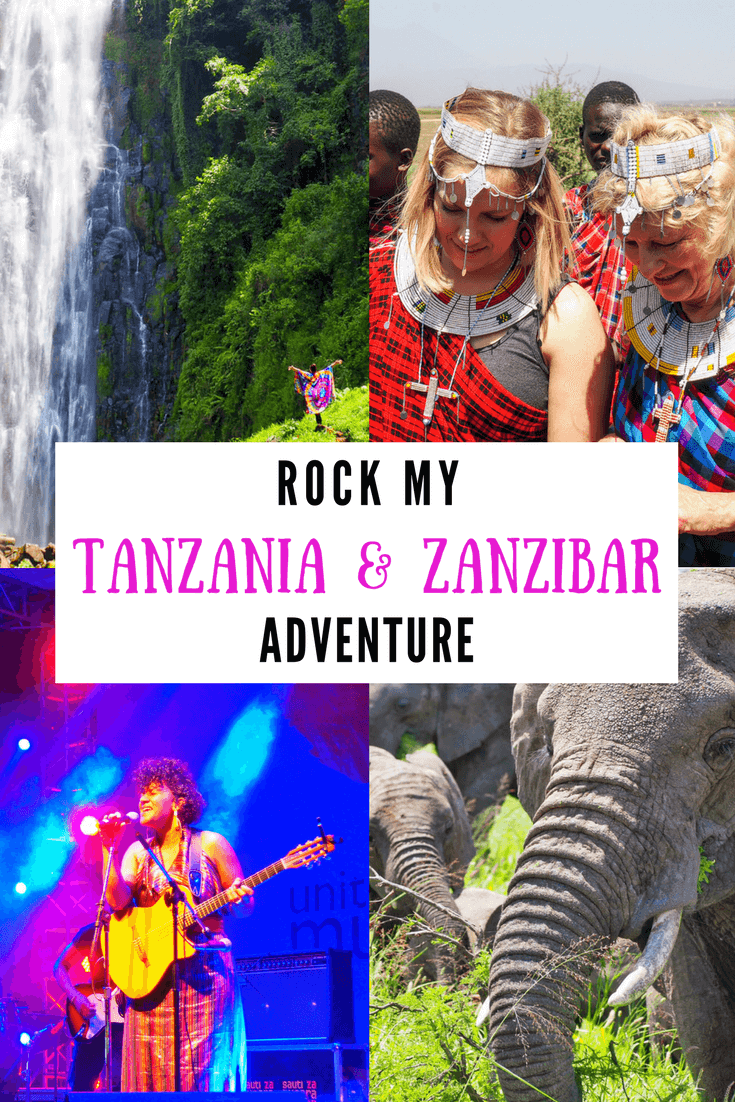 In 2016, taking all my knowledge and passion for Africa travel, I created Rock My Adventure, a company that specialises in Africa tours and aims to show you a different side of Africa. Not the Africa you see in the media, but the colourful, adventurous, wild and real Africa I know and love. The tours are highly curated to give you a true and authentic Africa backpacking experience but without any of the hassle of planning, organising and booking it all yourself! Plus you get a great group of friends thrown in along for the ride!
I ran the first tour in Kenya in September 2016, then 5 more in 2017 in Uganda, Rwanda & the DRC, Kenya and Tanzania.
In 2018 I'm running 12 trips to Kenya, Uganda, Rwanda & the DRC, Tanzania, Zambia, Malawi & Botswana (the first one is full unfortunately but the second includes the legendary Lake of Stars festival in Malawi), Namibia, Morocco and South Africa, Swaziland & Mozambique!
The first of which took place in Tanzania in February! Here's what we go up to…
---
Serengeti & Ngorongoro Crater Safari
We started off with a few days on safari in the Serengeti and the Ngoronongoro Crater.
Our guide, Jerry, was incredible. It was as if he had a sixth sense, knowing where the animals were and exactly what they were going to do.
We saw the 'Big 5' (elephant, buffalo, lion, leopard and black rhino), one of the biggest herds of elephants I've ever seen (outside of Chobe in Botswana and Amboseli in Kenya) and a couple of kills, which I've never seen before (despite going on 30+ safaris all over Africa) and to be honest, never want to see again!
At first we didn't understand when he said that hyenas were like 'midwives', until we saw a pack of them trying to catch a mama wildebeest, actually her baby, whilst she was running and mid-way through giving birth. They were trying to pull the baby out of the mother! Luckily she got away as the rest of the herd protected her. 
On a nicer note, one of the girls was celebrating her birthday, so we even had cake, bubbles and presents too! We the cake was coming (she didn't, the rest of us did), but we got a shock when all of a sudden the lights went out (we thought it was a power cut) then all the chefs came in banging pots and singing Happy Birthday! The look on her face was priceless (as you can see below).



---
Arusha & Moshi
After the safari, we headed back to Arusha and Moshi to spend time with the Maasai people, swim in hot springs, learn how to make coffee, hike in the foothills of Kilimanjaro and chase waterfalls (and swim in them and that water is straight from Kilimanjaro – brrrrrrr).
Moshi and Arusha kind of feel like home to me so I always love to bring my groups here.
Whilst at the Maasai village, one of the warriors offered me 10 cows for one of my girls. I managed to get him up to 17, now that's a pretty good rate…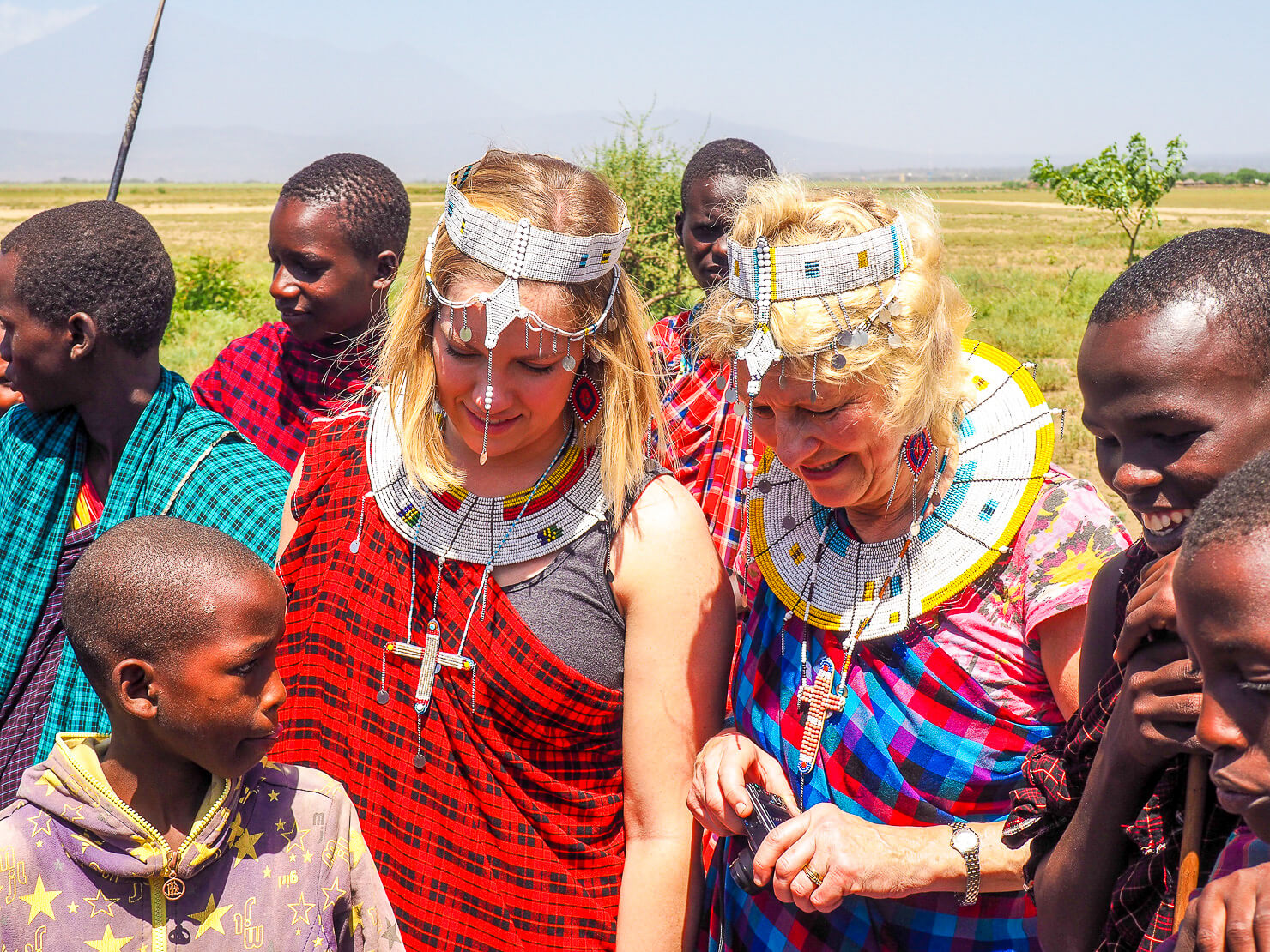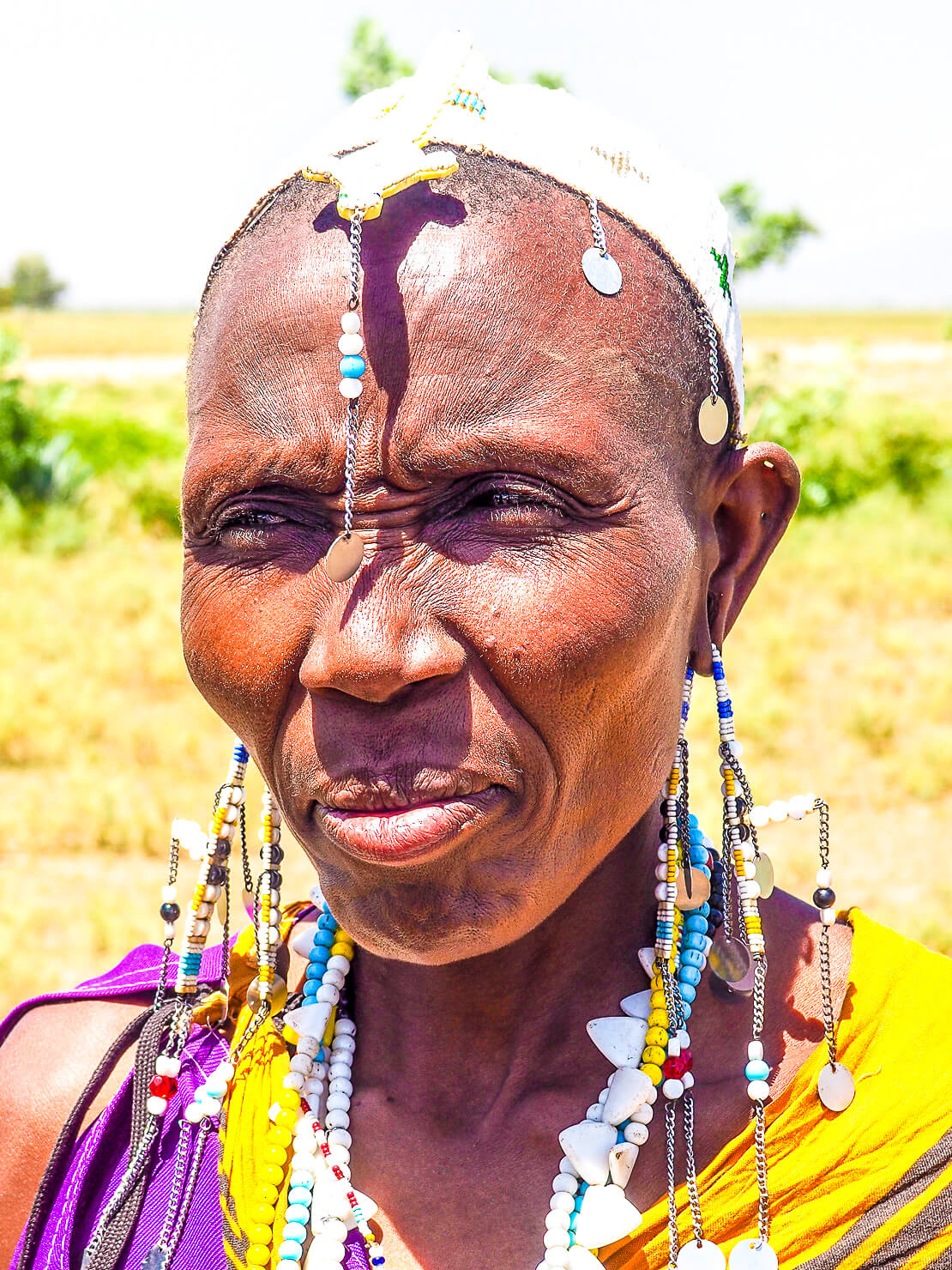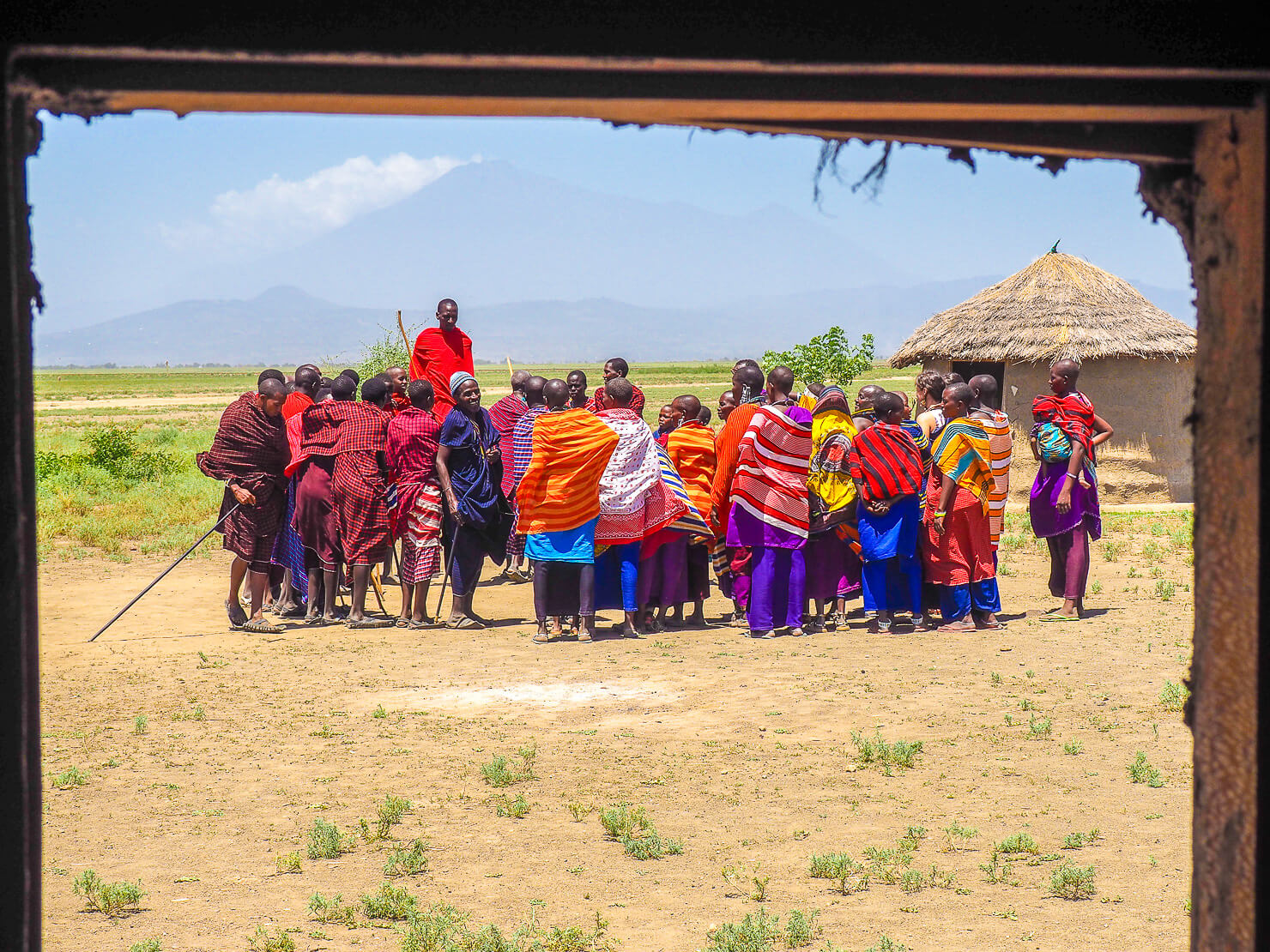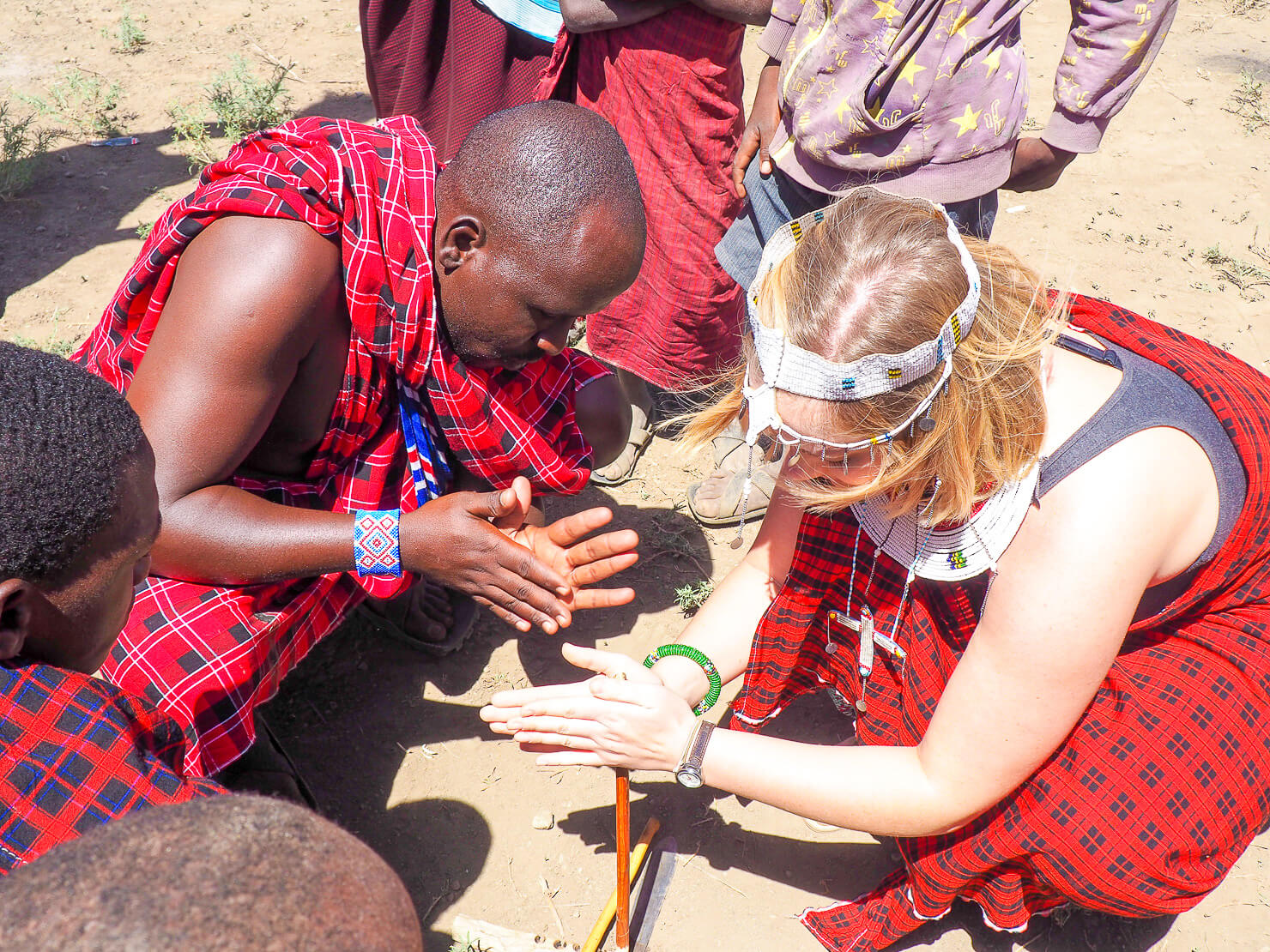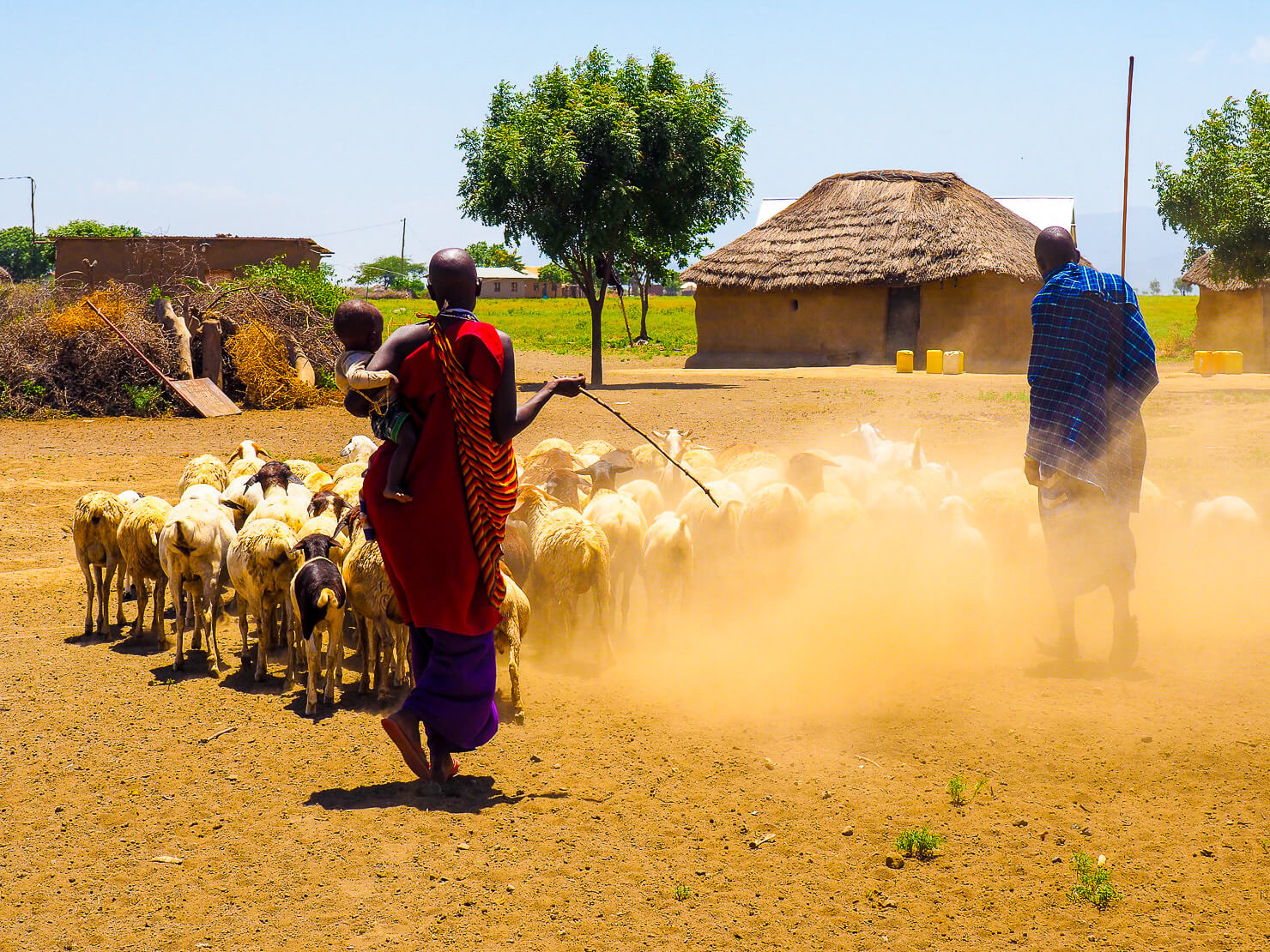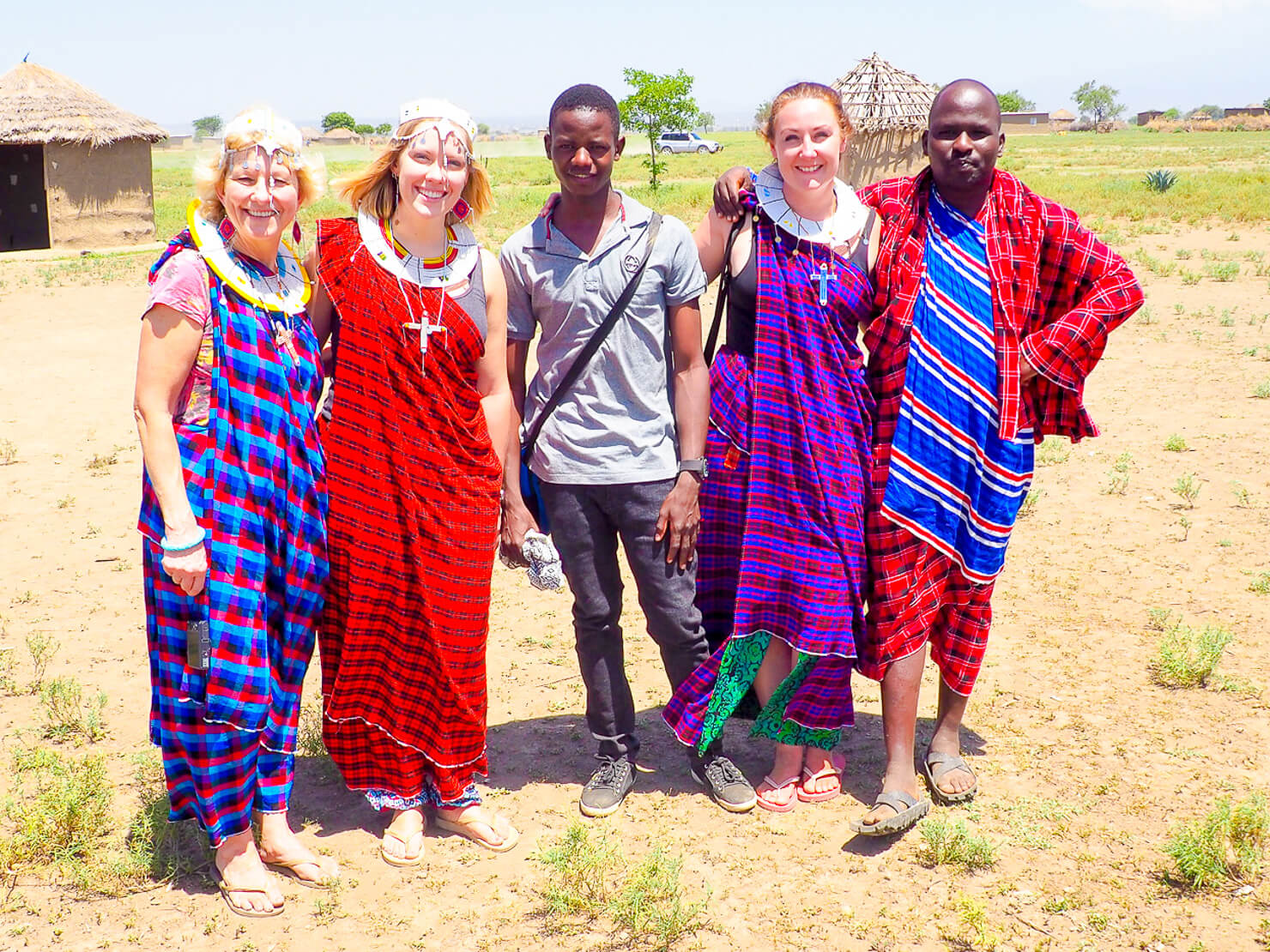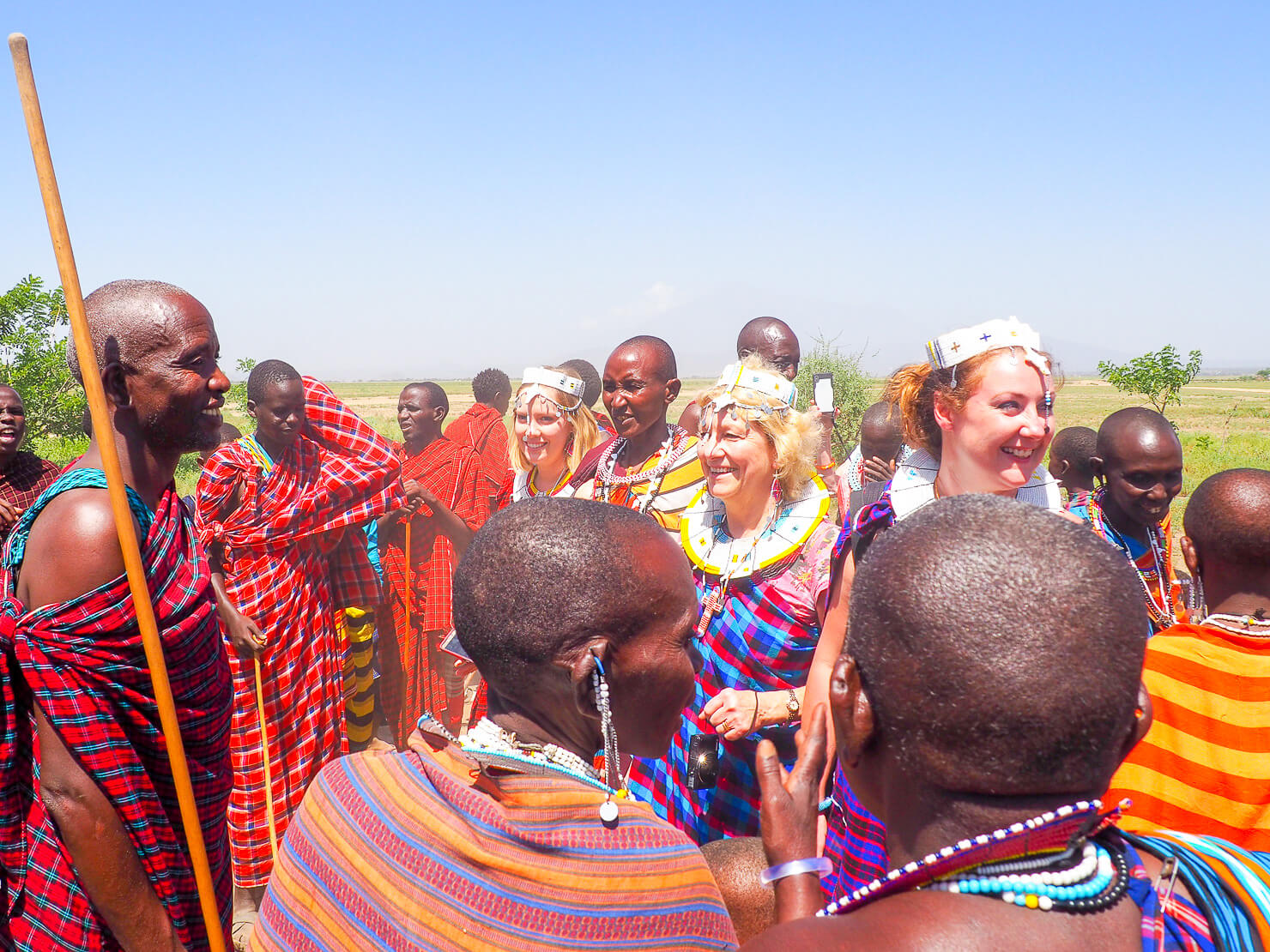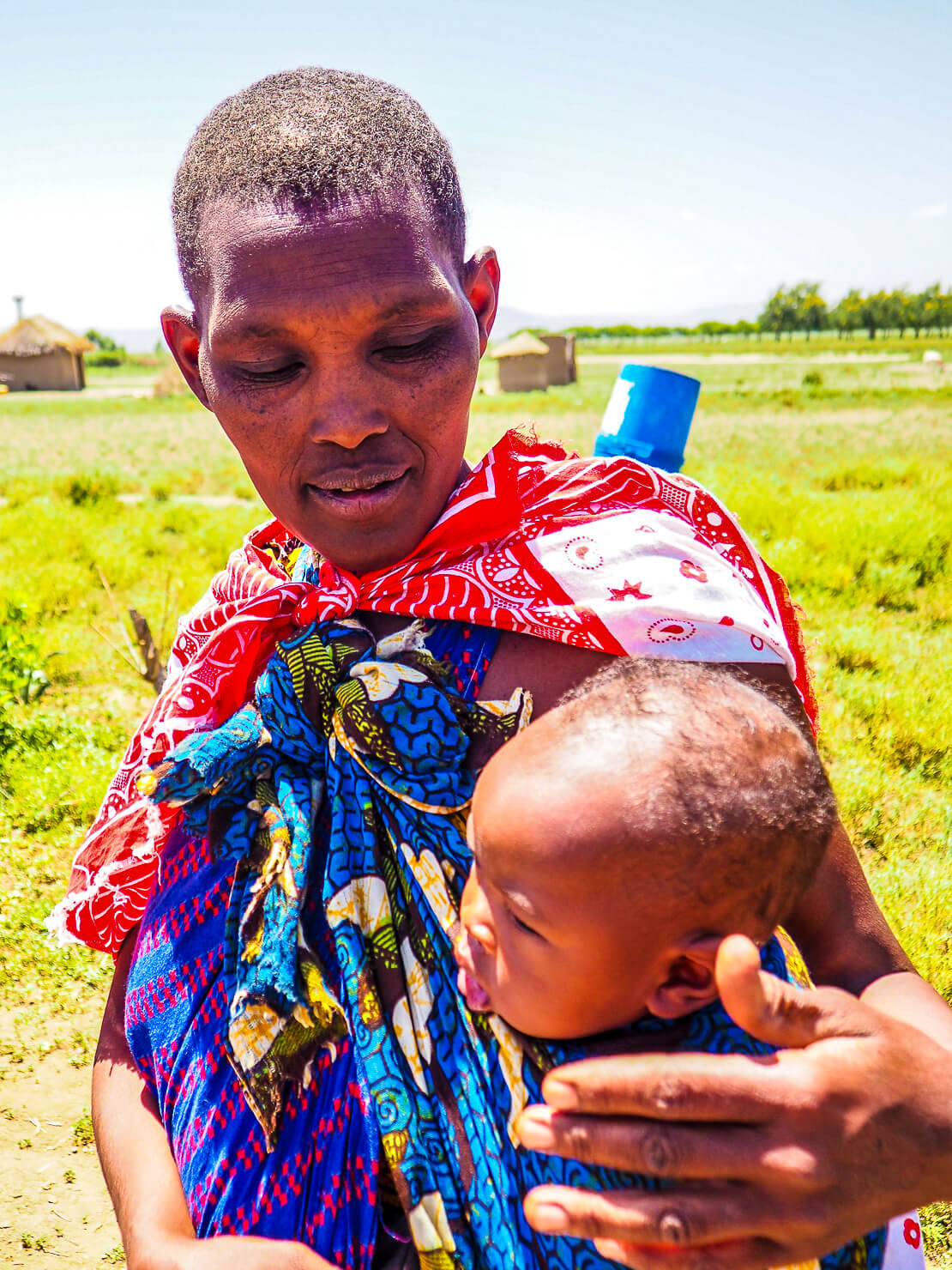 ---
Bagamoyo
Next we made the journey south to explore Bagamoyo, a historical fishing town on the Indian Ocean and one of my places in Africa, after i lived there for a little while in 2009.
I still have lots of friends there, so it's always a lot of fun to introduce my groups to them and get the real local experience! 
We took a tour of the town by bike, visited the the Steven Tito Academy, a school that's part of the organisation I used to volunteer for and then some of my Rasta pals taught us how to make a real Swahili feast of coconut rice and beans, fish, ugali, kachumbari and potatoes.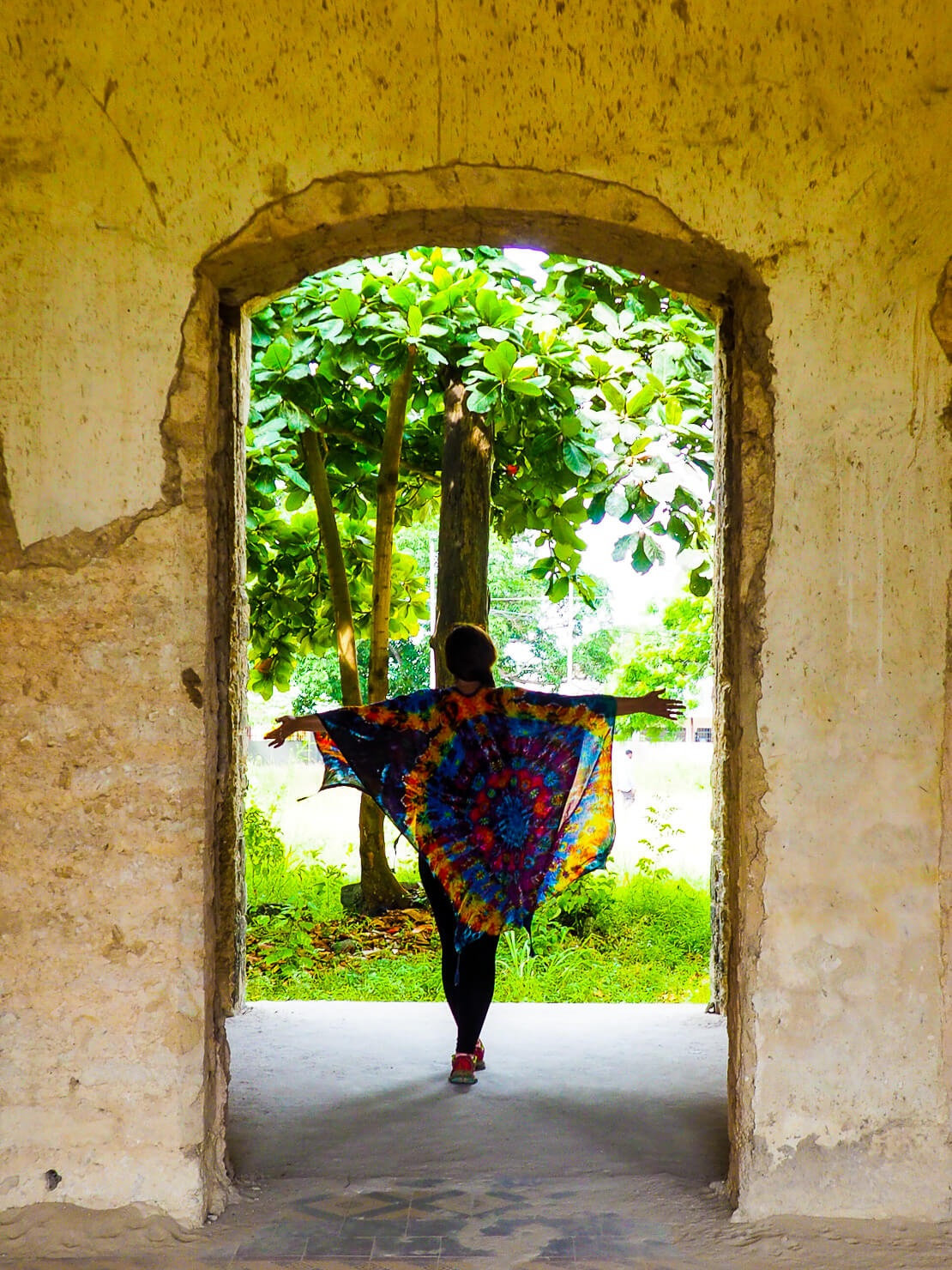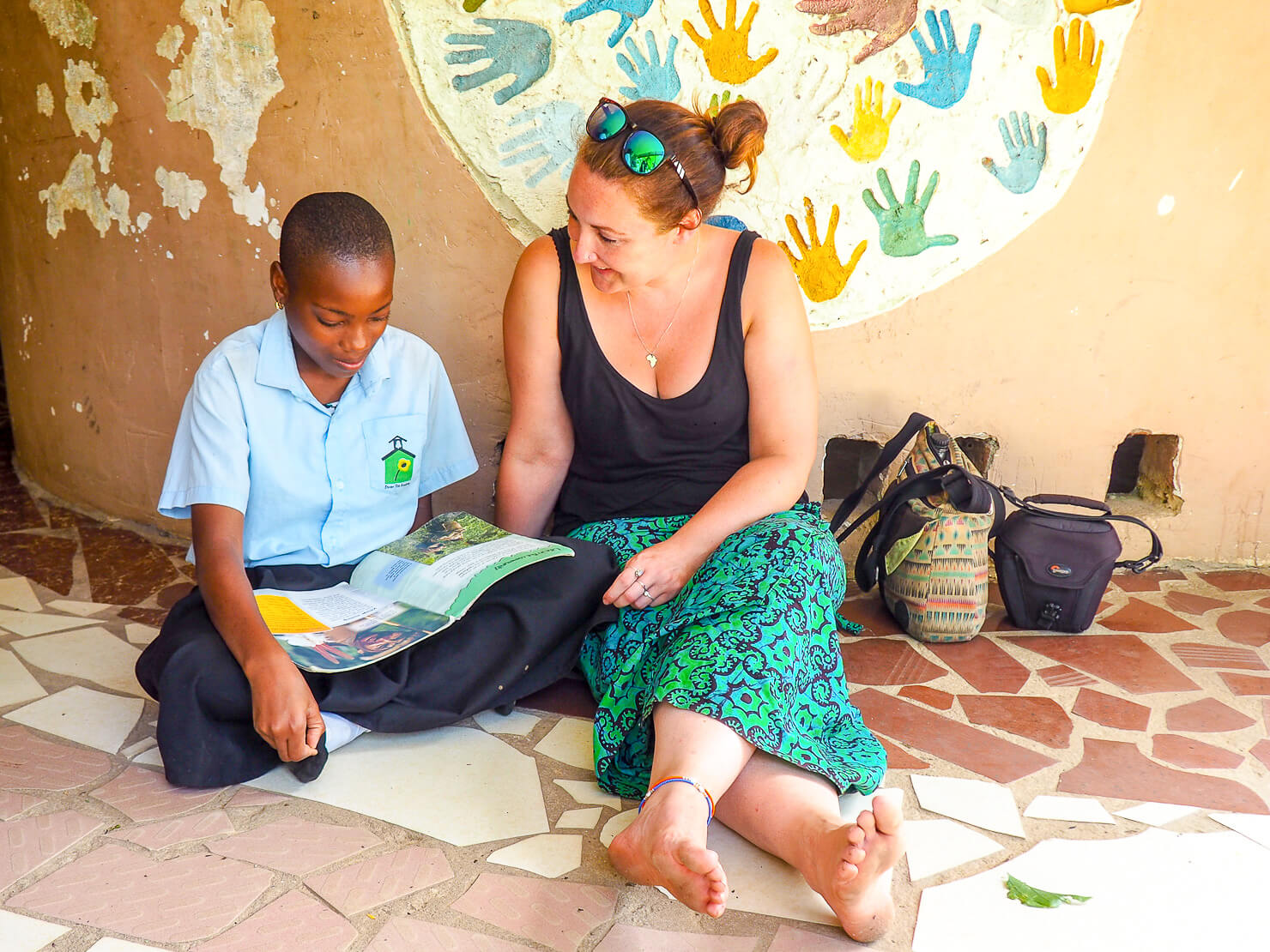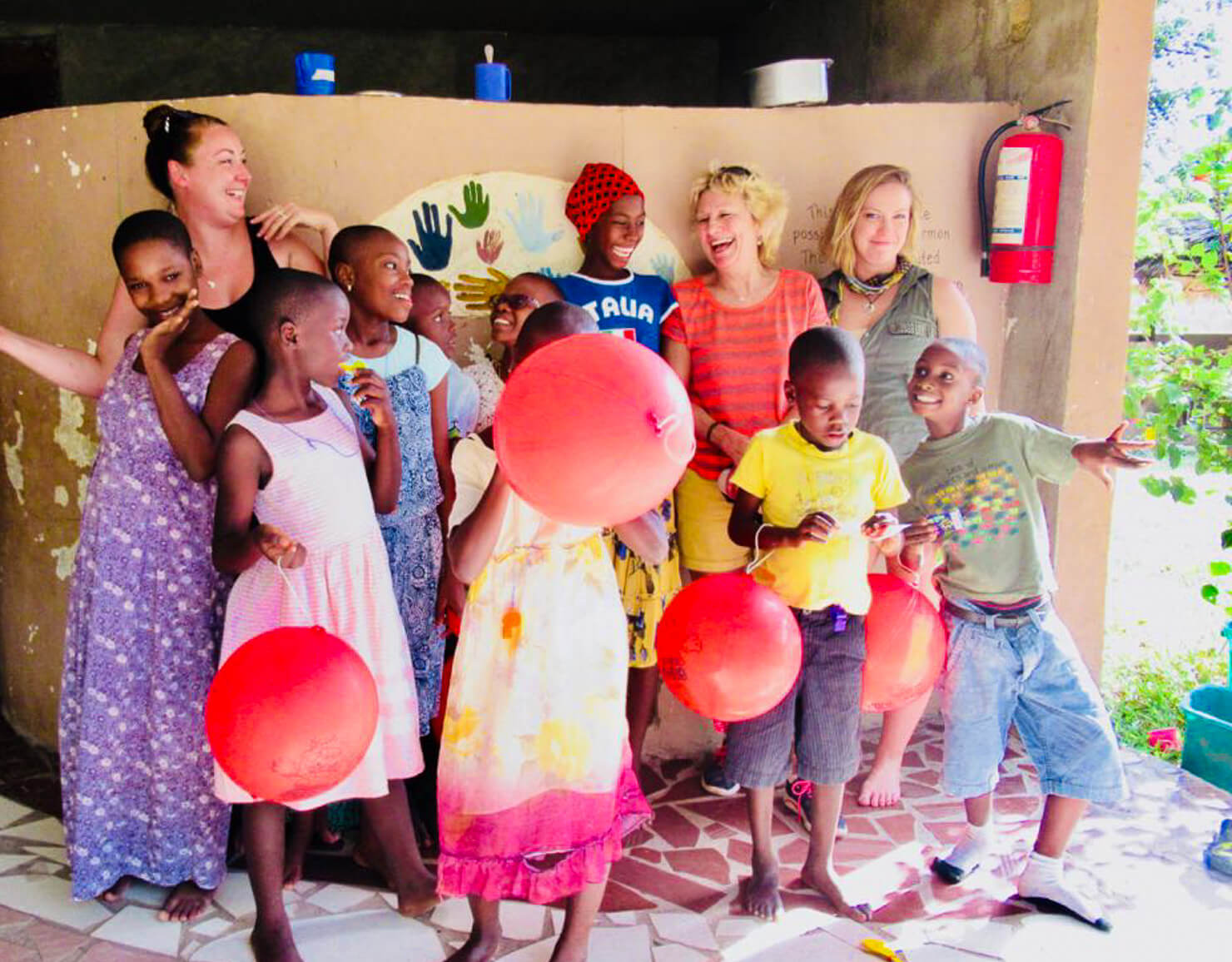 ---
Stone Town
From Bagamoyo we sailed over to Zanzibar. The 'plan' was to travel in a traditional dhow, but we soon abandoned that idea as the Kaskazi winds were too strong. Luckily I always have a Plan B (essential when travelling in Africa) up my sleeve and had booked us onto the ferry from Dar es Salaam, so we took that instead! 
We spent our days getting lost in the alleys of Stone Town, exploring the local markets, shopping 'til we dropped, learning the history of the city with my pal Farid, eating delicious foods from street stalls (mango with chilli salt, kachori, kashata and of course Zanzibar pizzas being the favourites – you have to try these), swimming in the hotel pool and dining at a beautiful rooftop restaurant with local Taarab music for entertainment.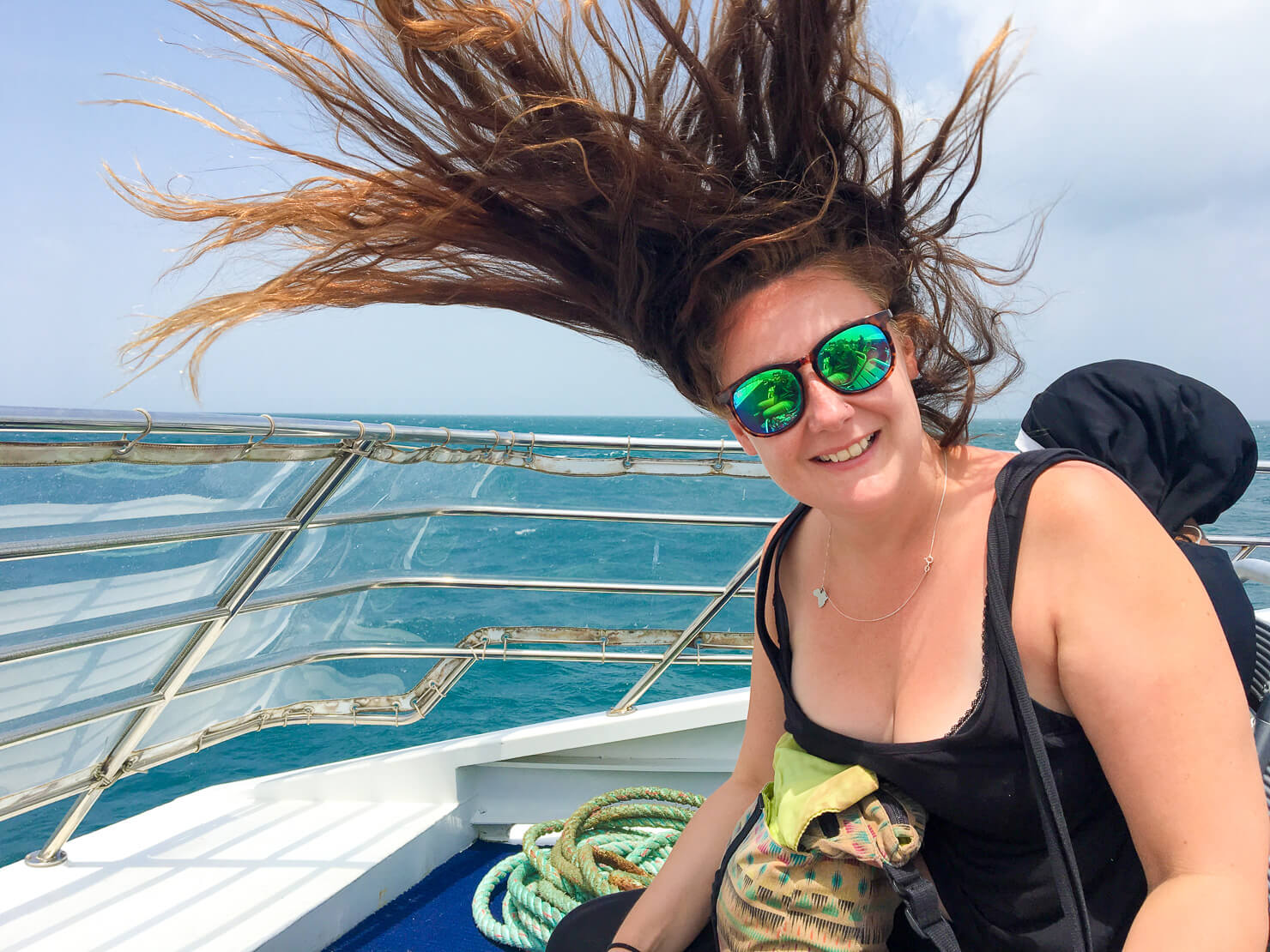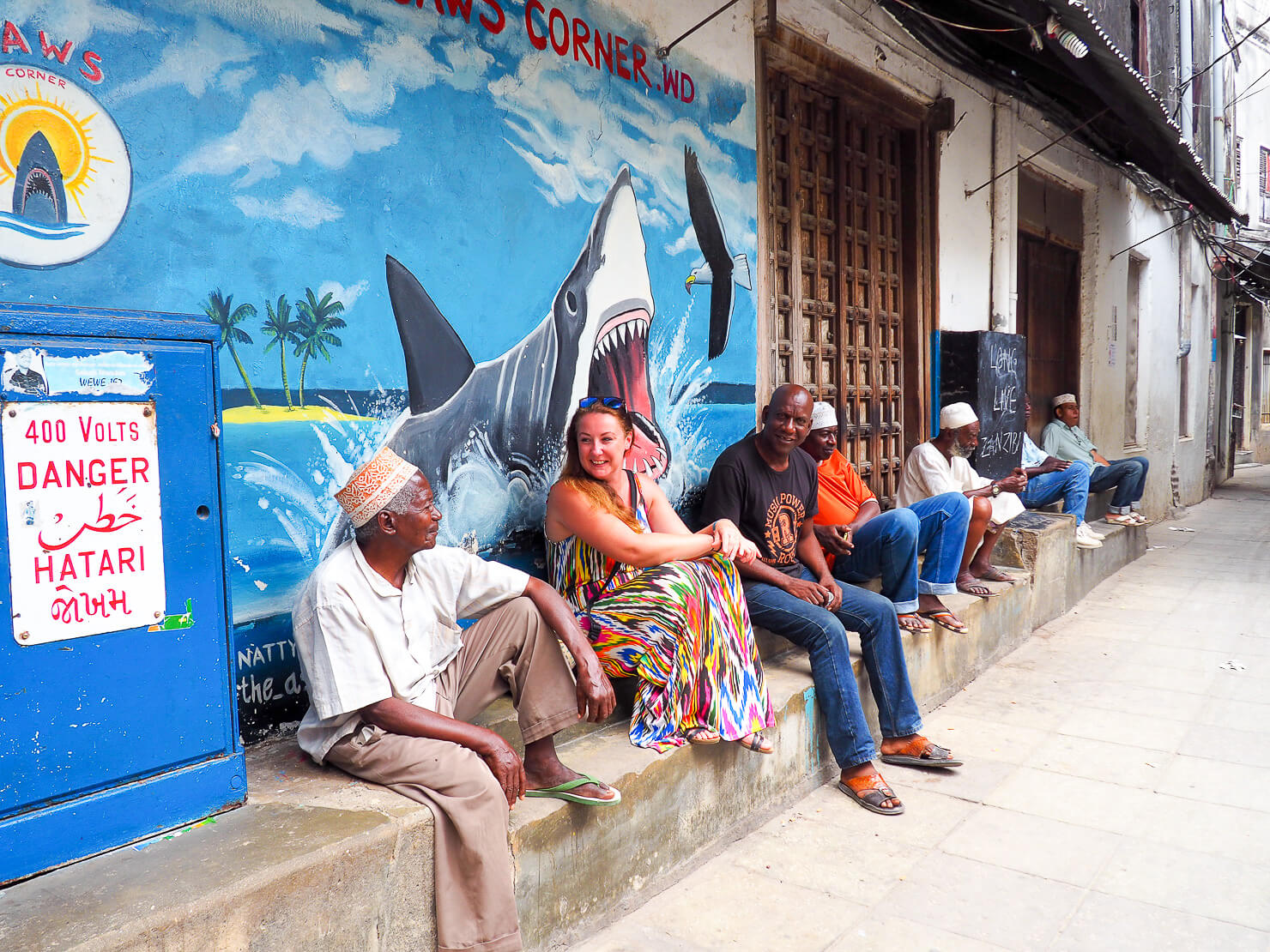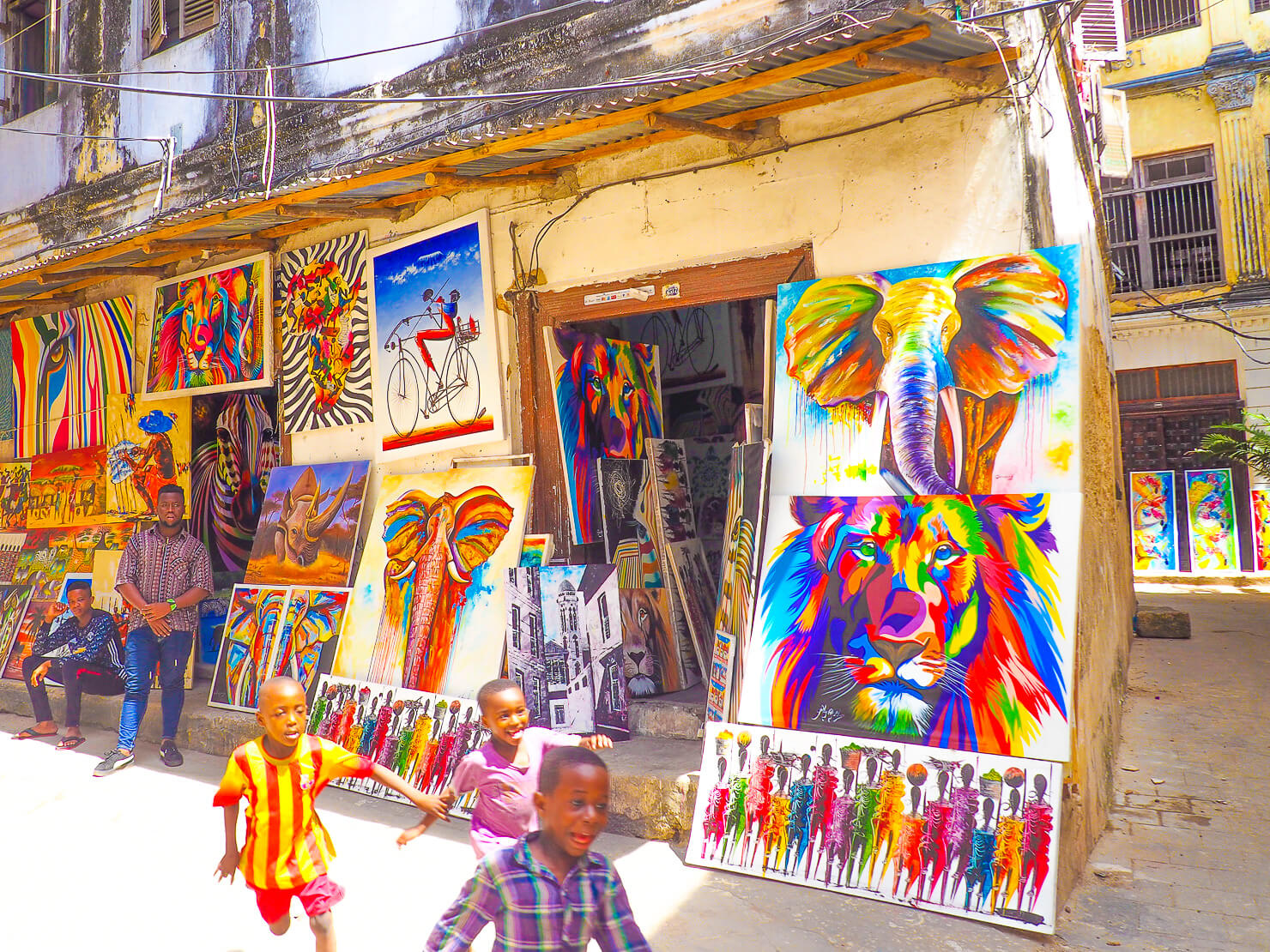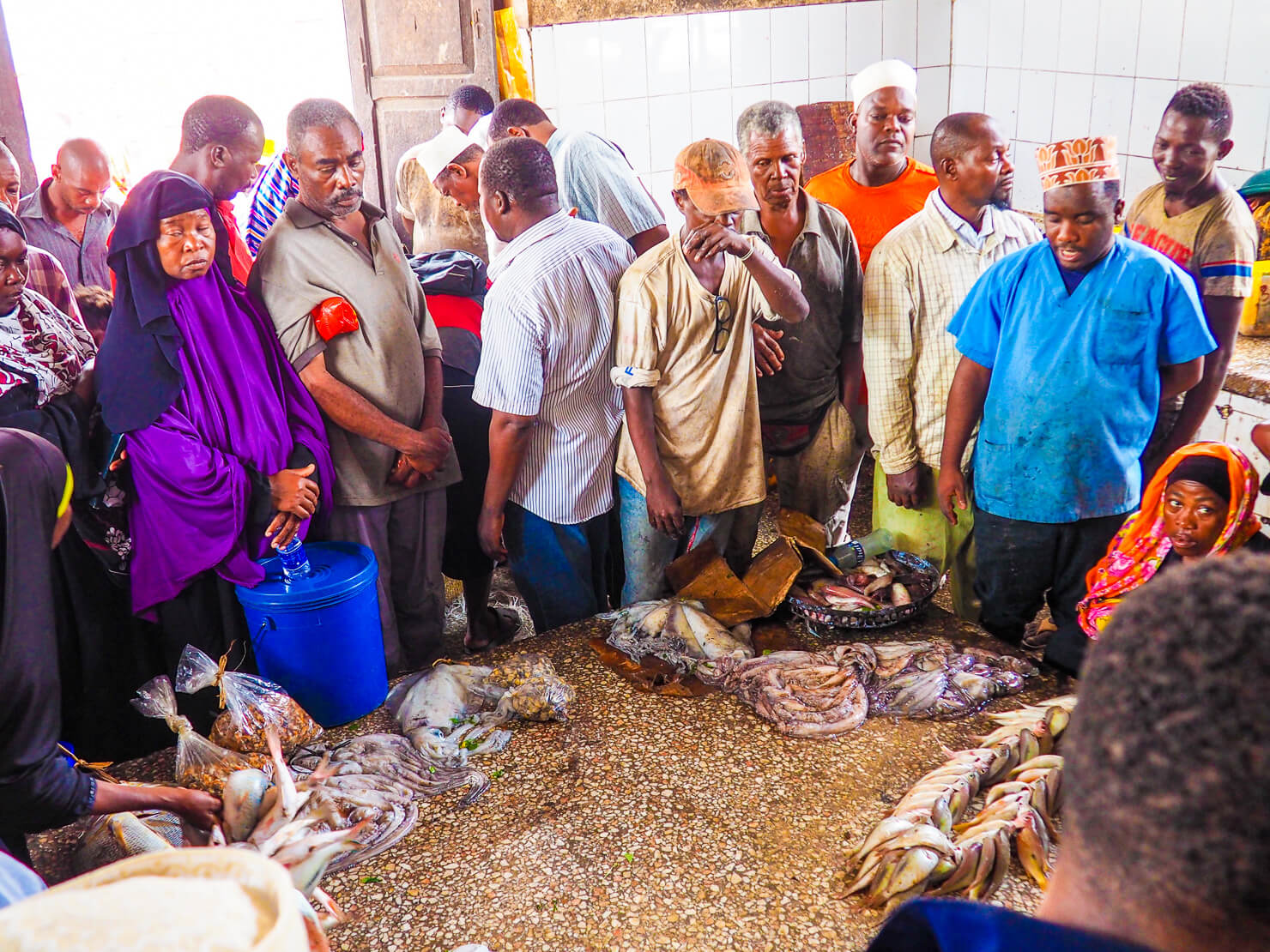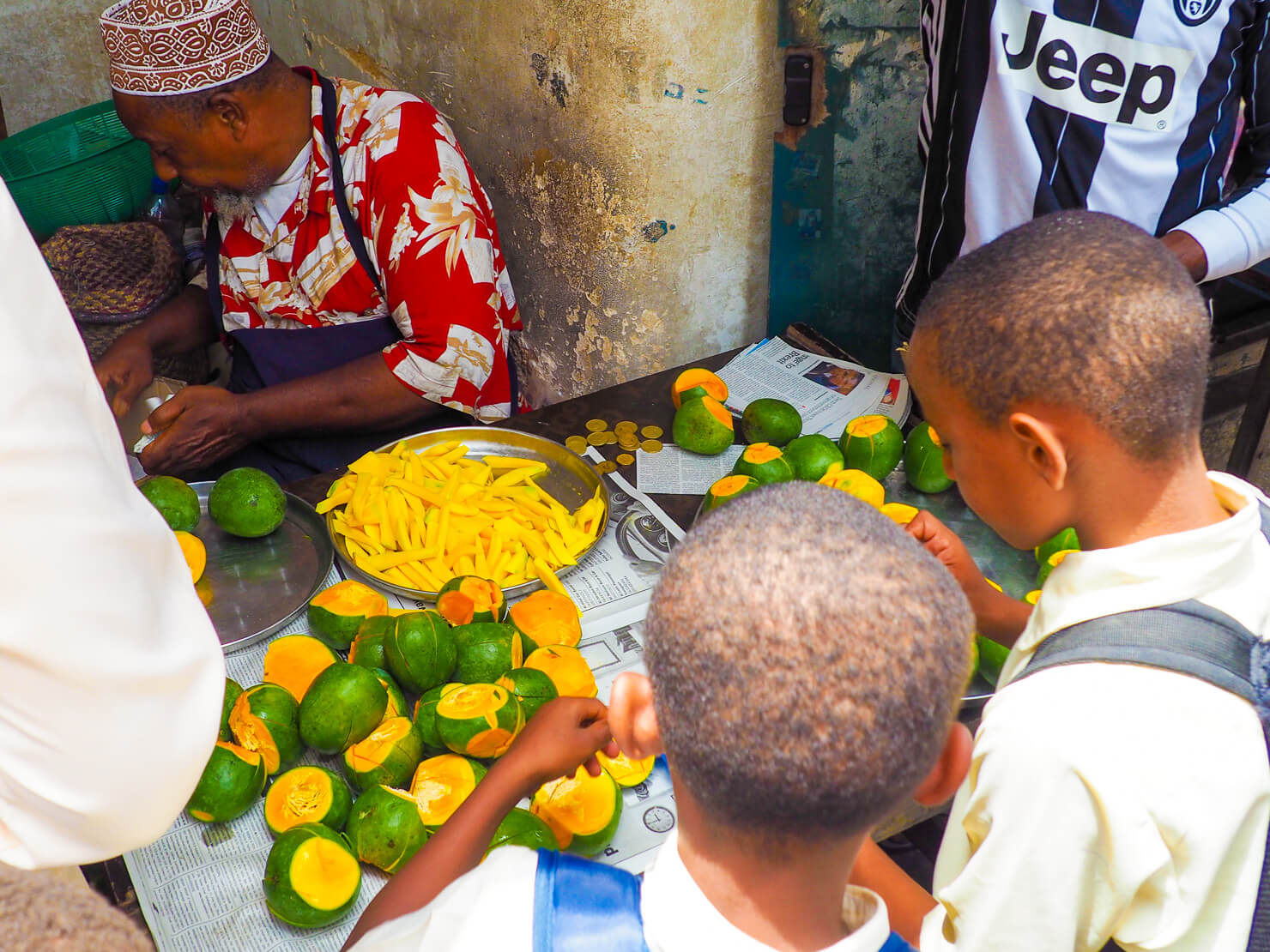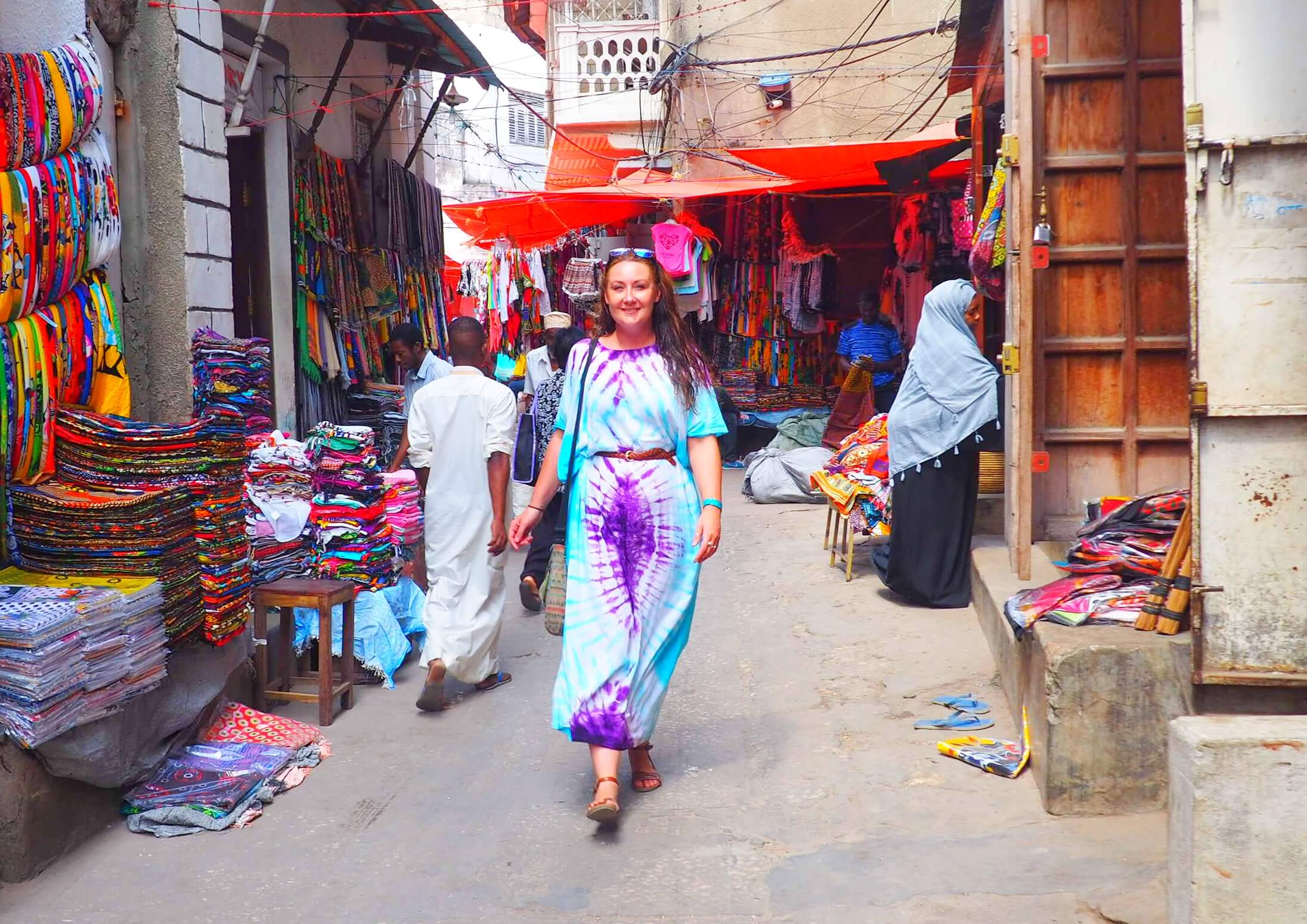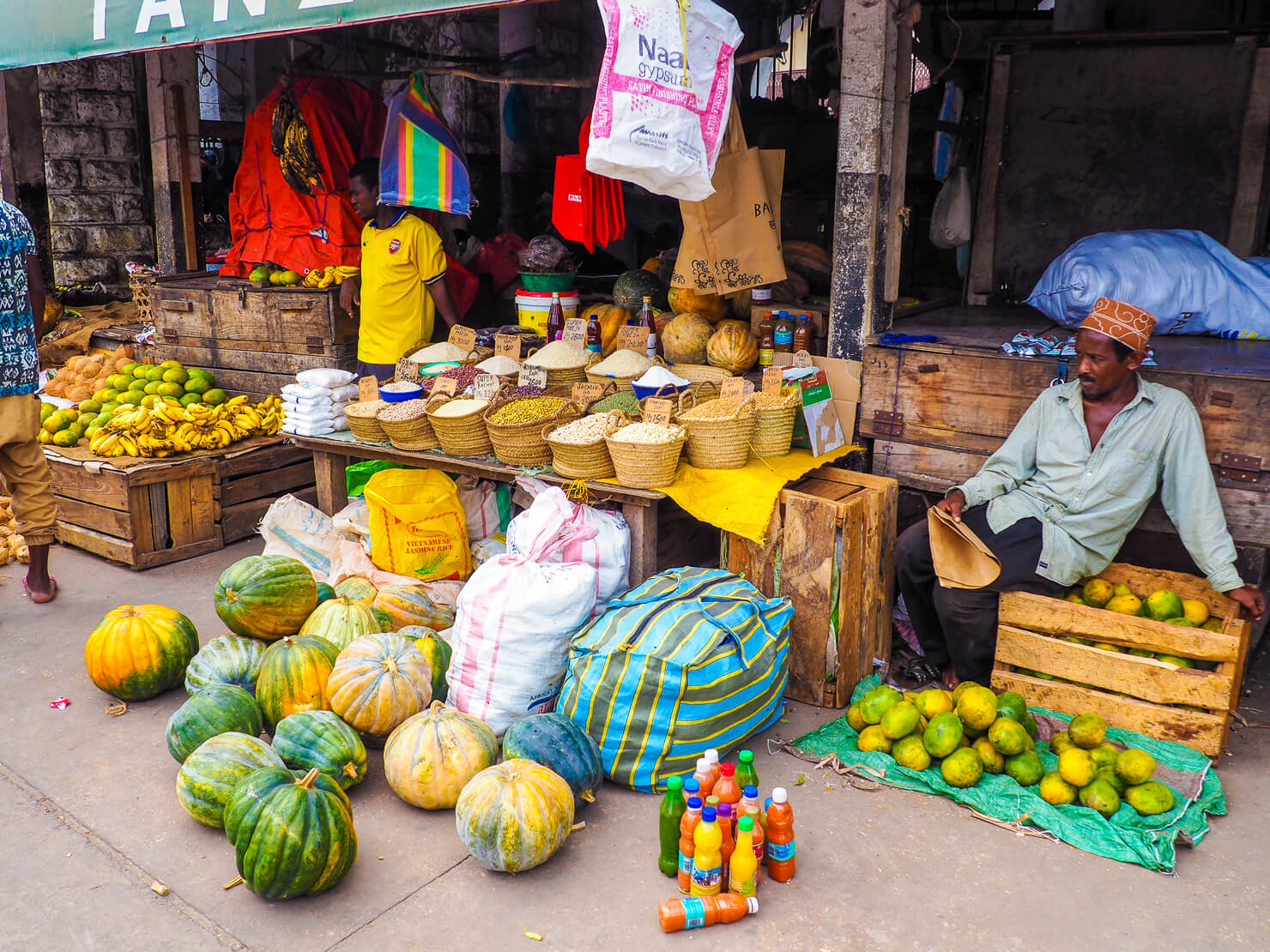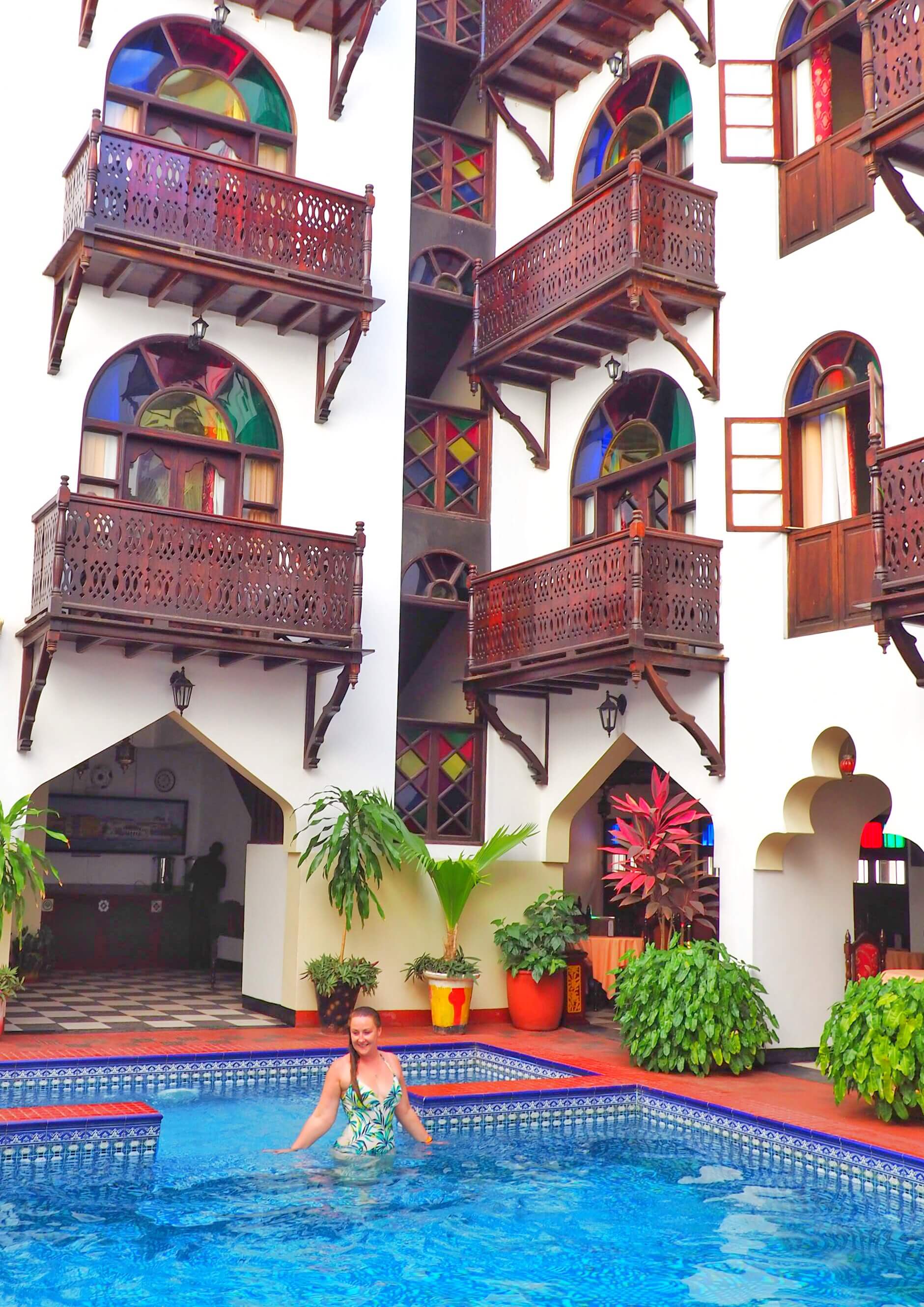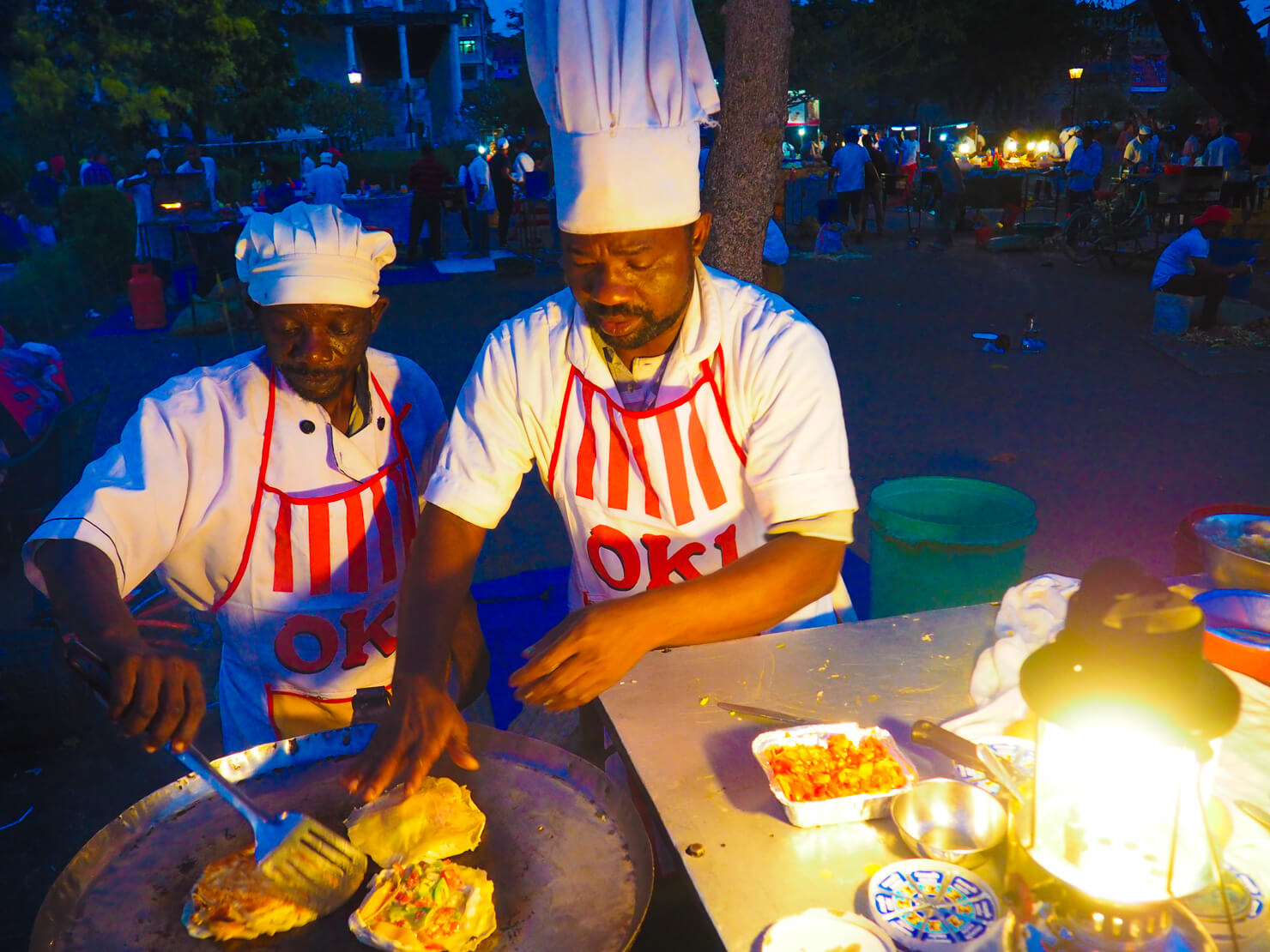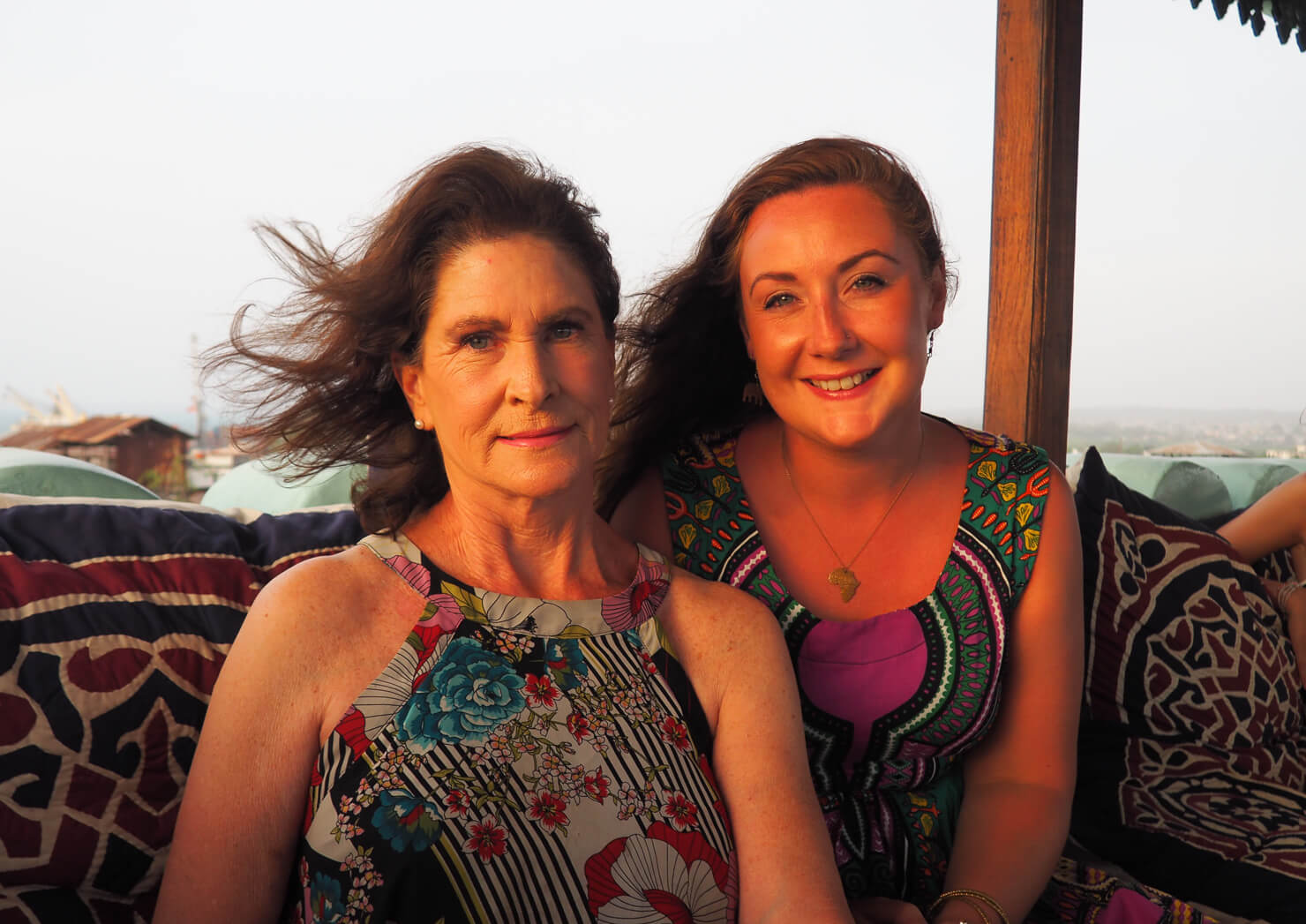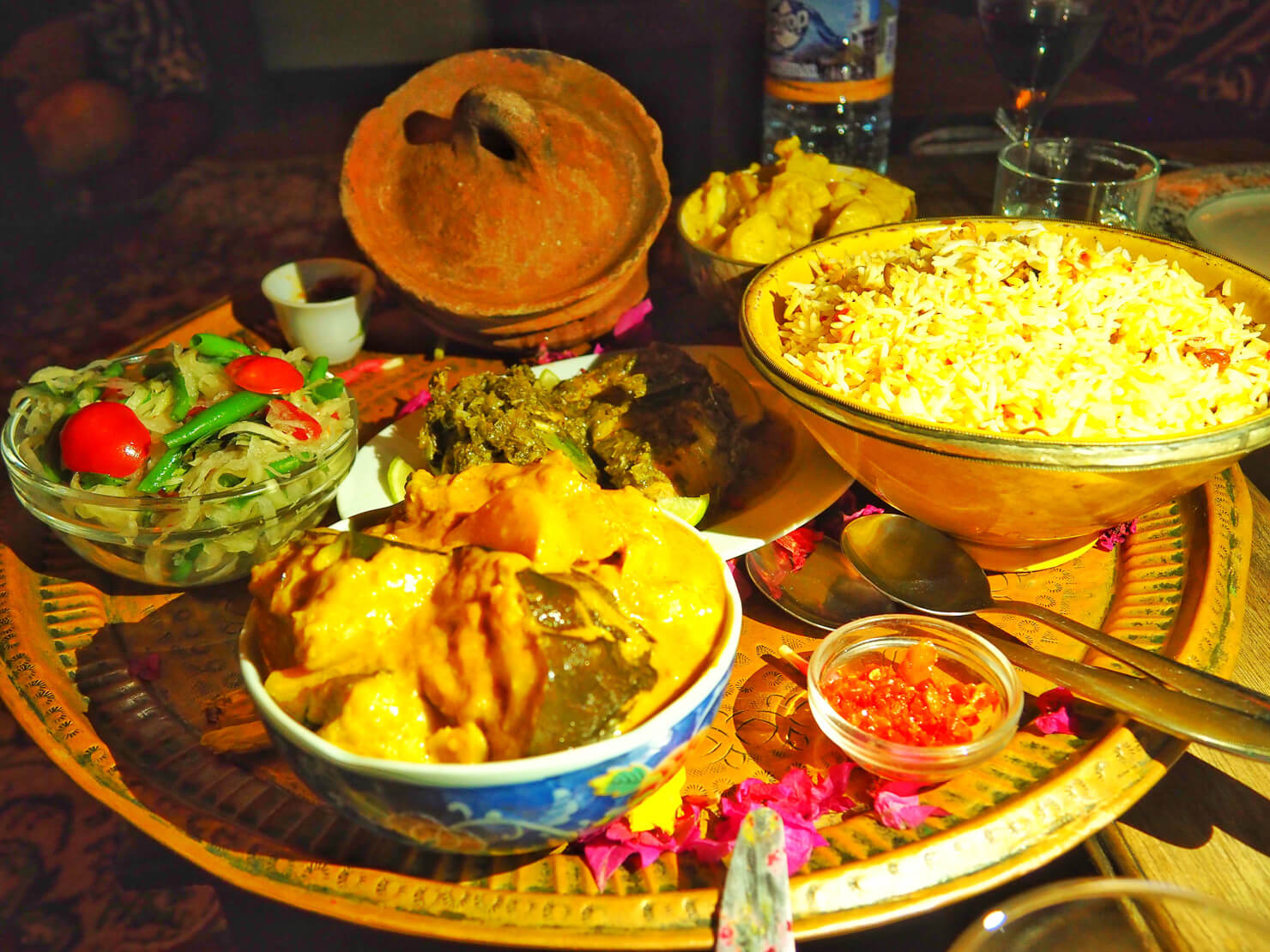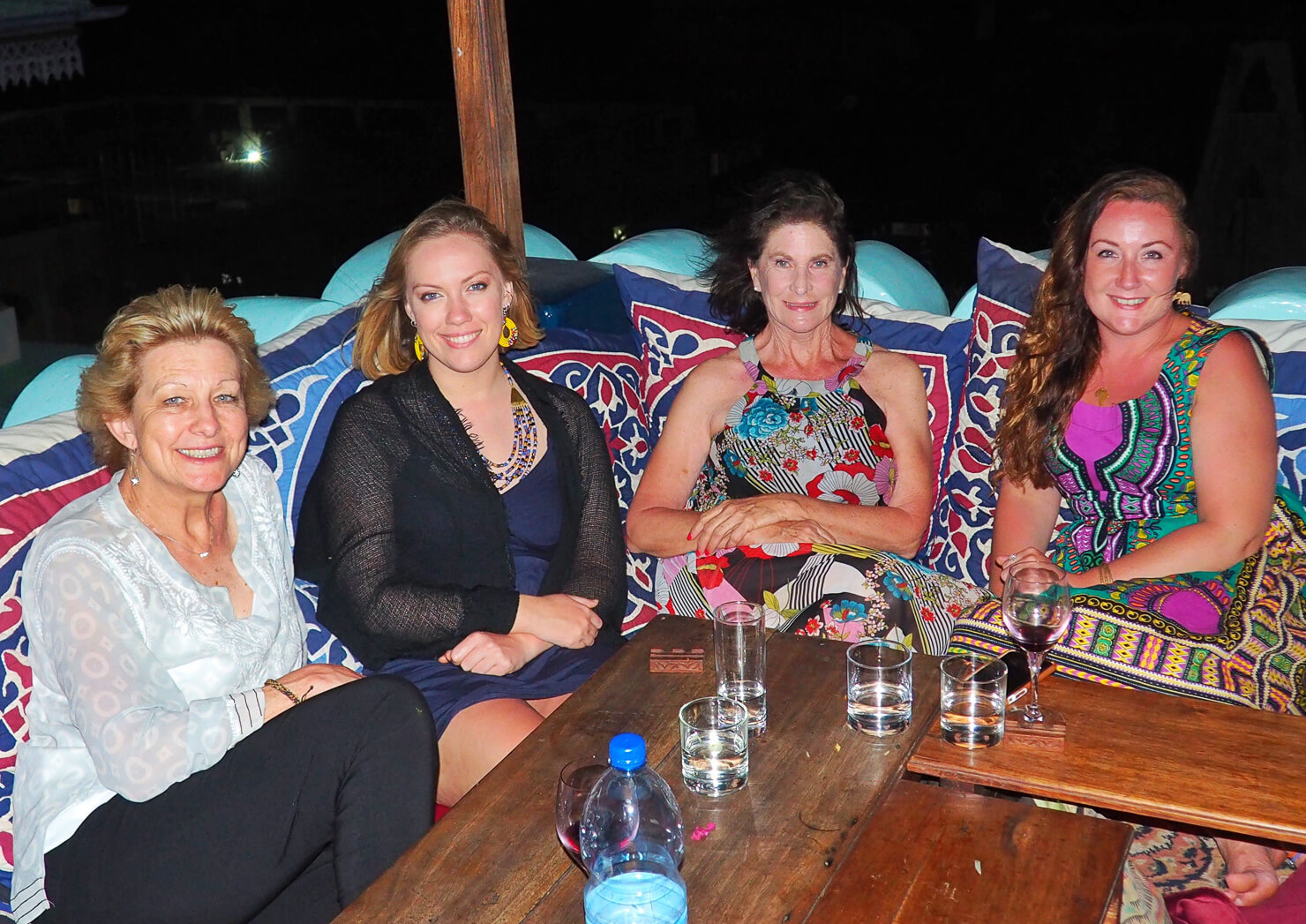 ---
Sauti za Busara Festival
However the highlight was partying the nights away at the Sauti za Busara Festival. We even became part of the parade on the first day and made it onto the big screen which was pretty exciting (for me anyway)!
And I met my 'twin'. Have you seen the film with Arnold Schwarzenegger and Danny Devito? See if you can spot him below!
We heard some great local bands from Tanzania and those from elsewhere in Africa including Algeria, Kenya and Reunion Island – African music under African skies – does it get any better than that?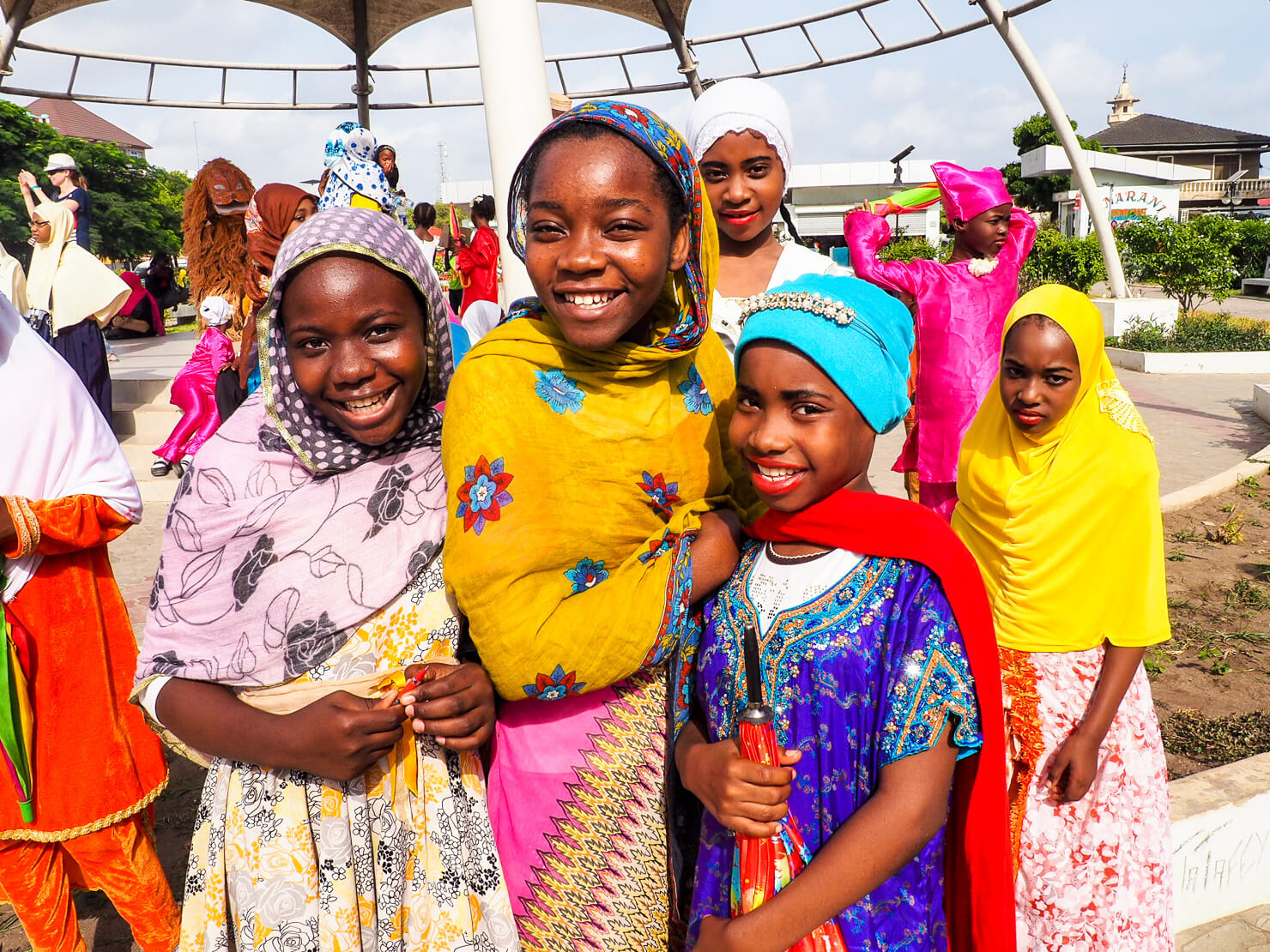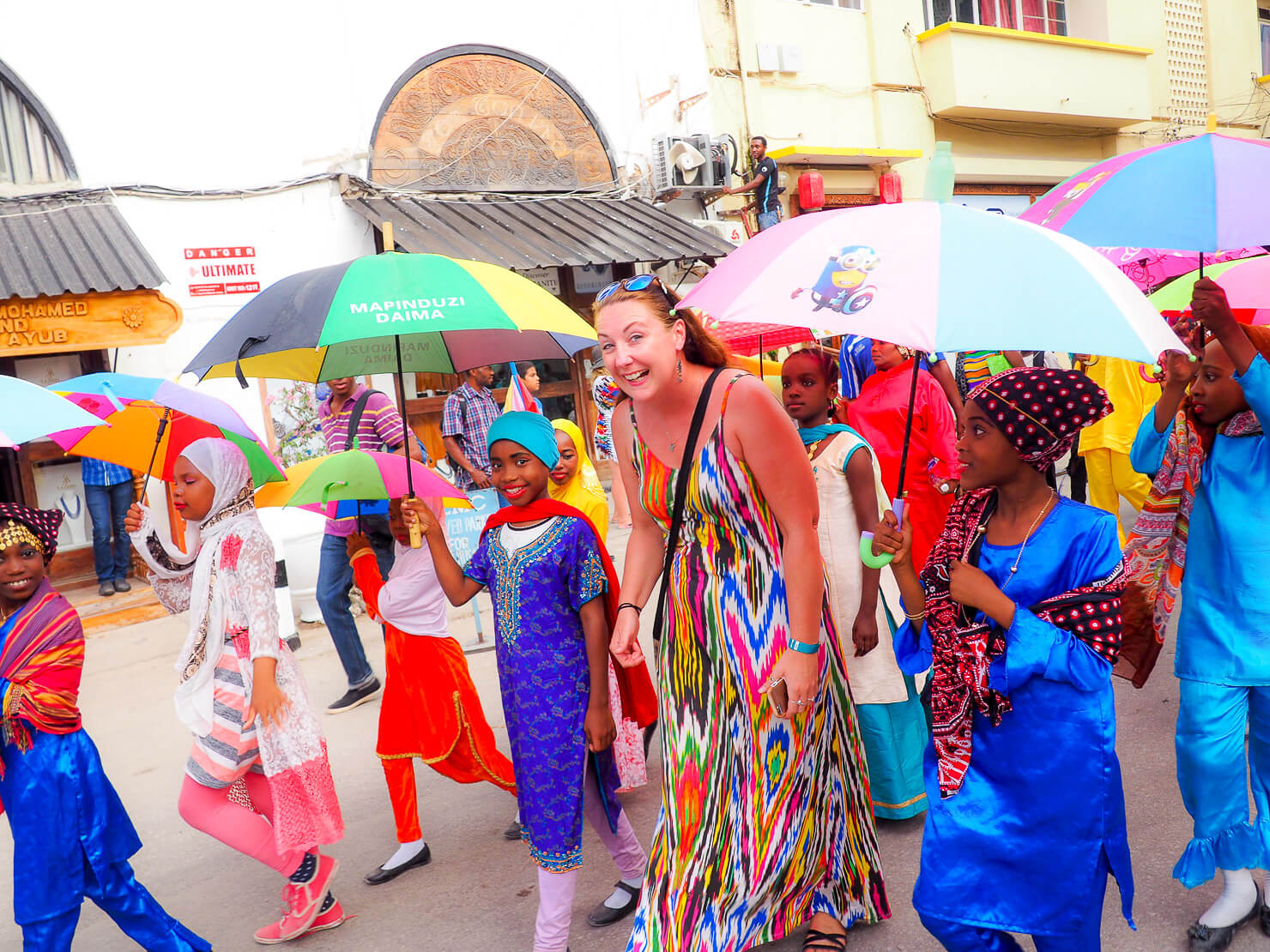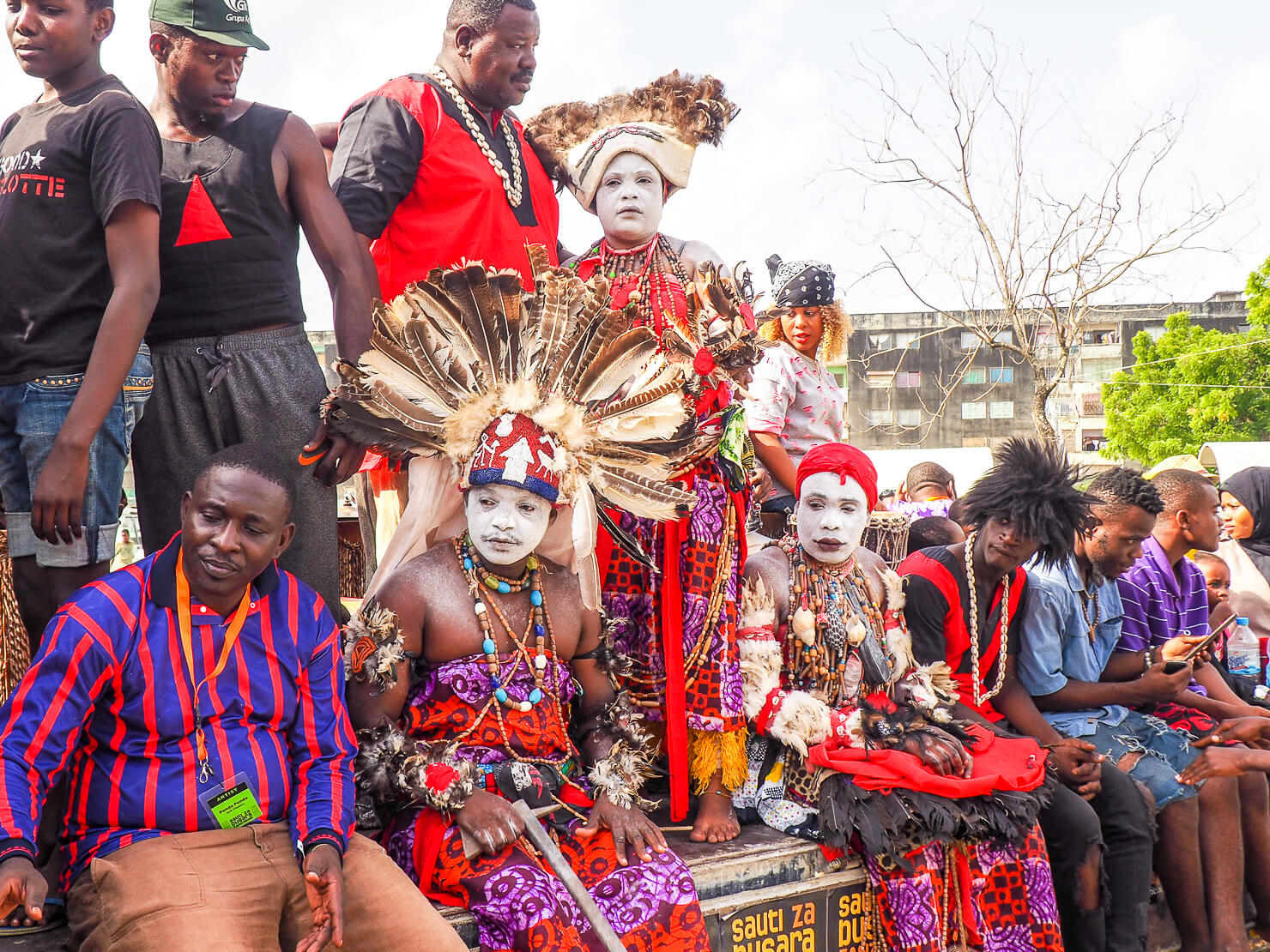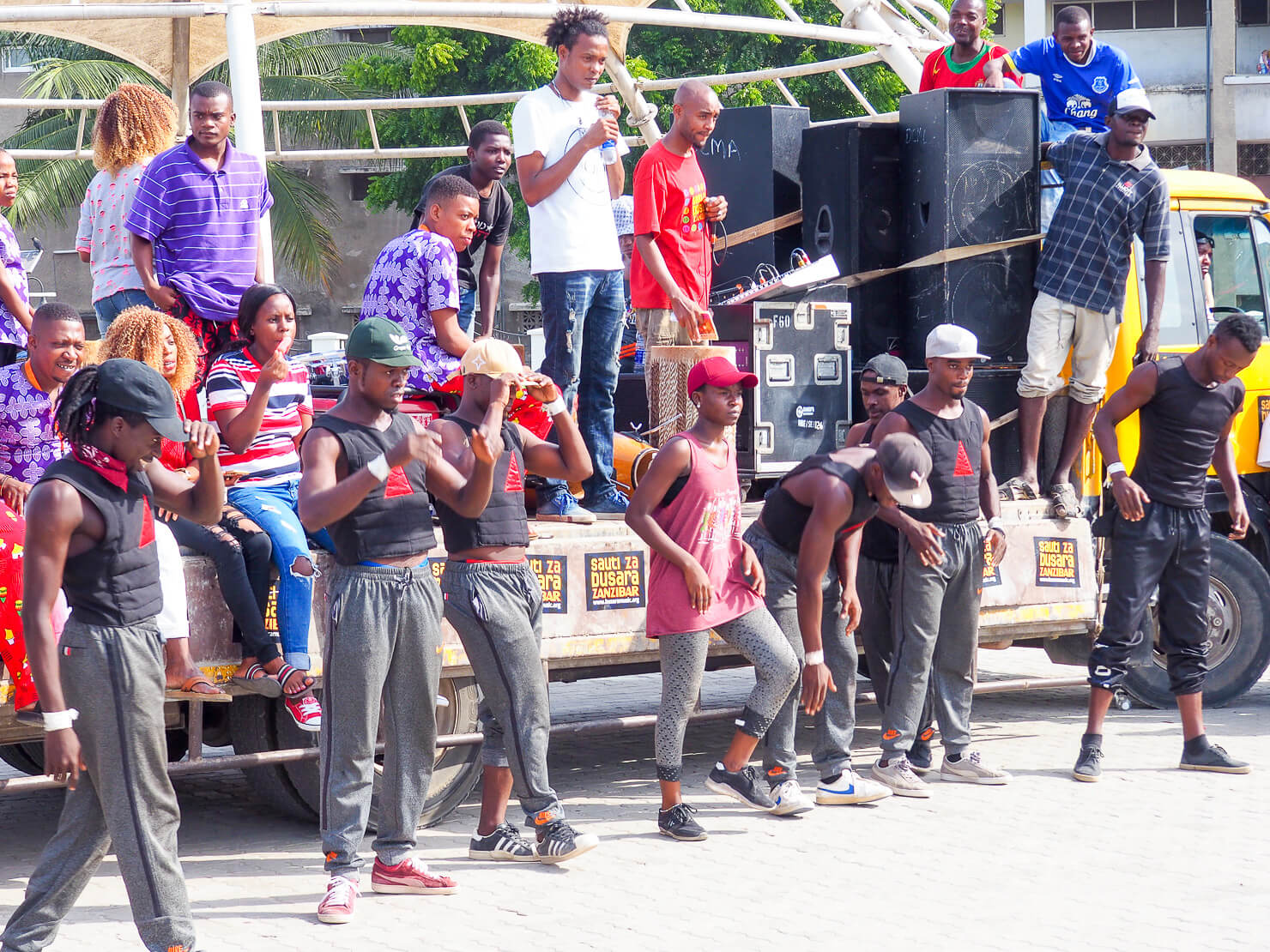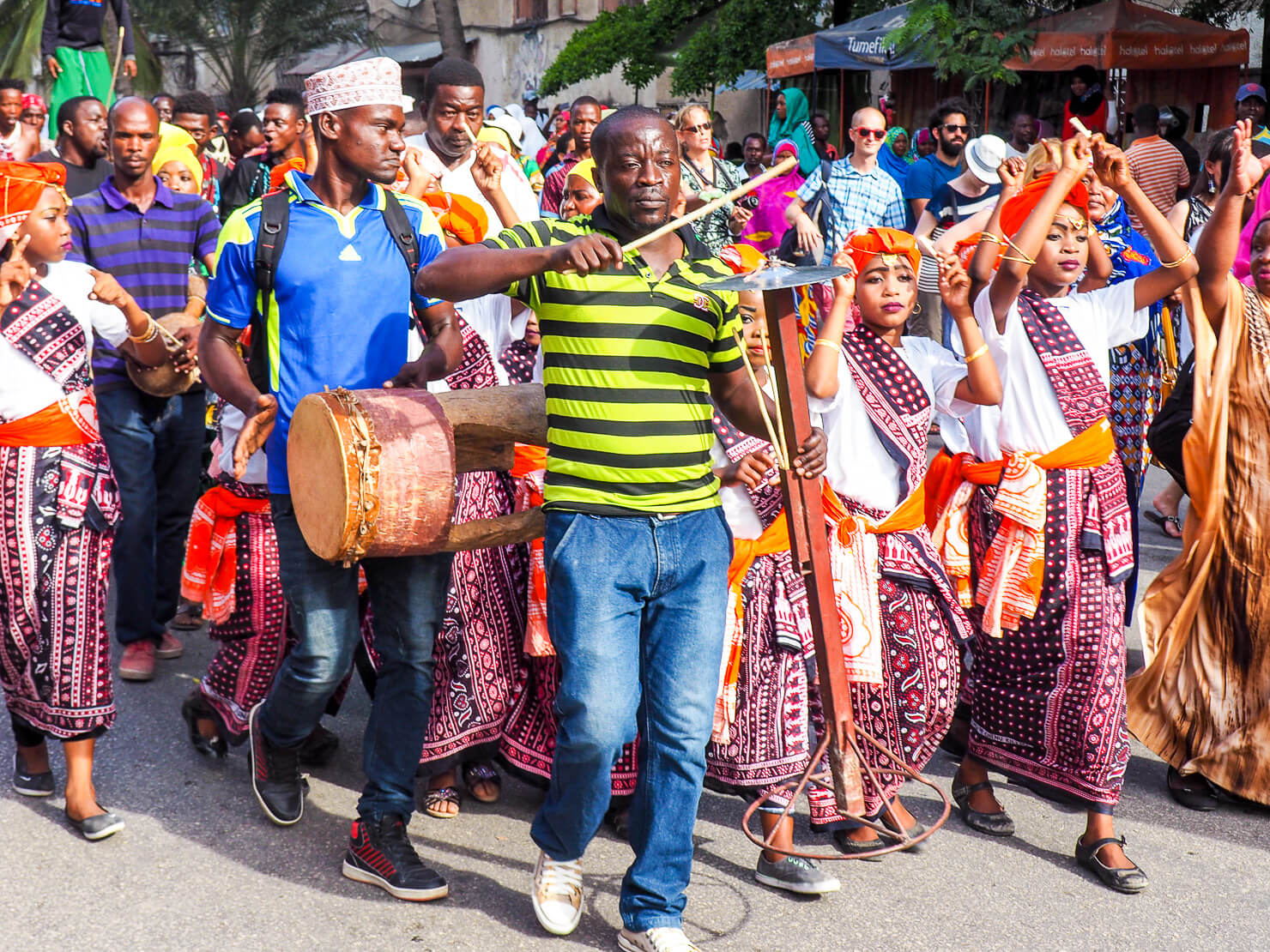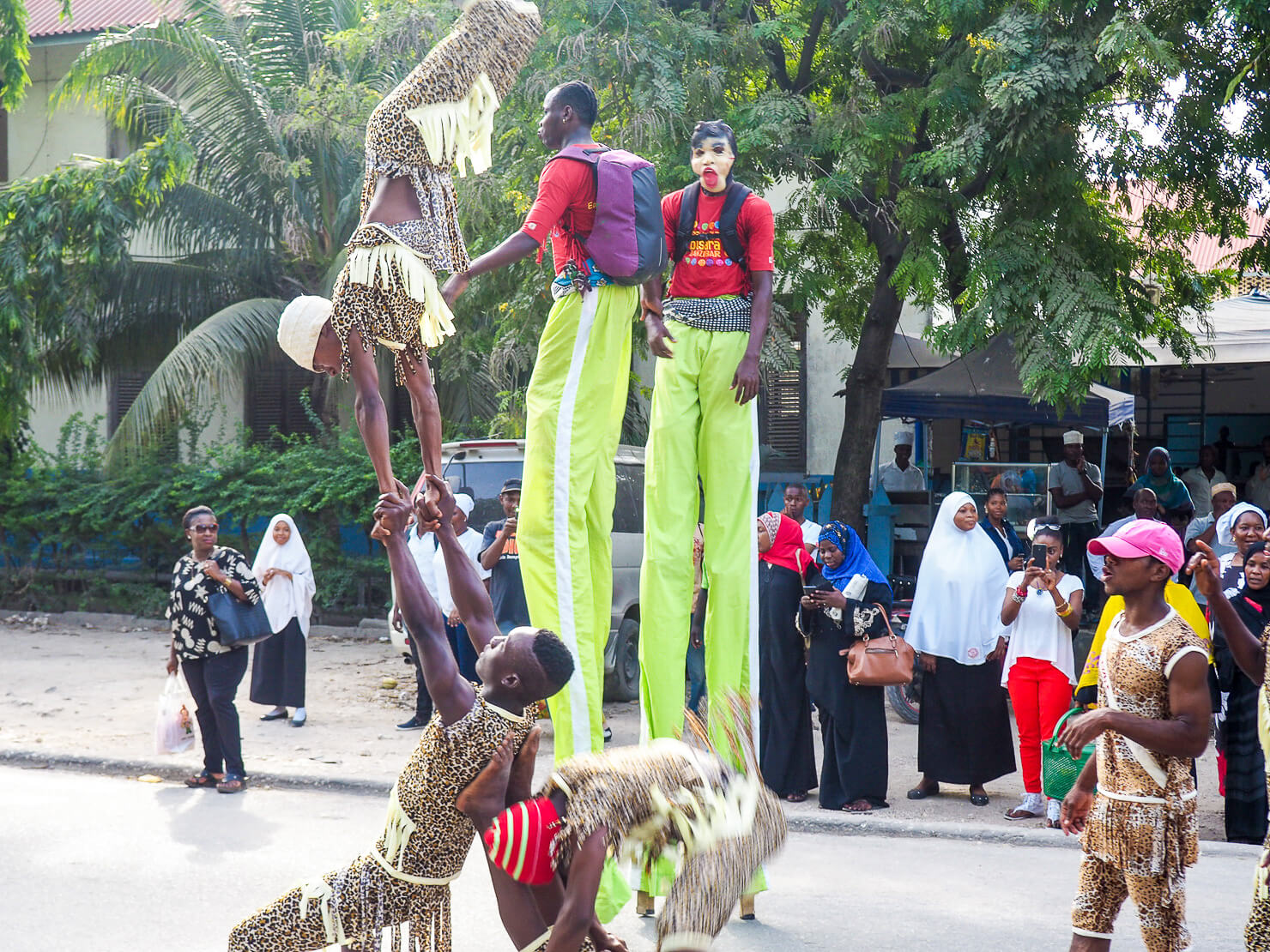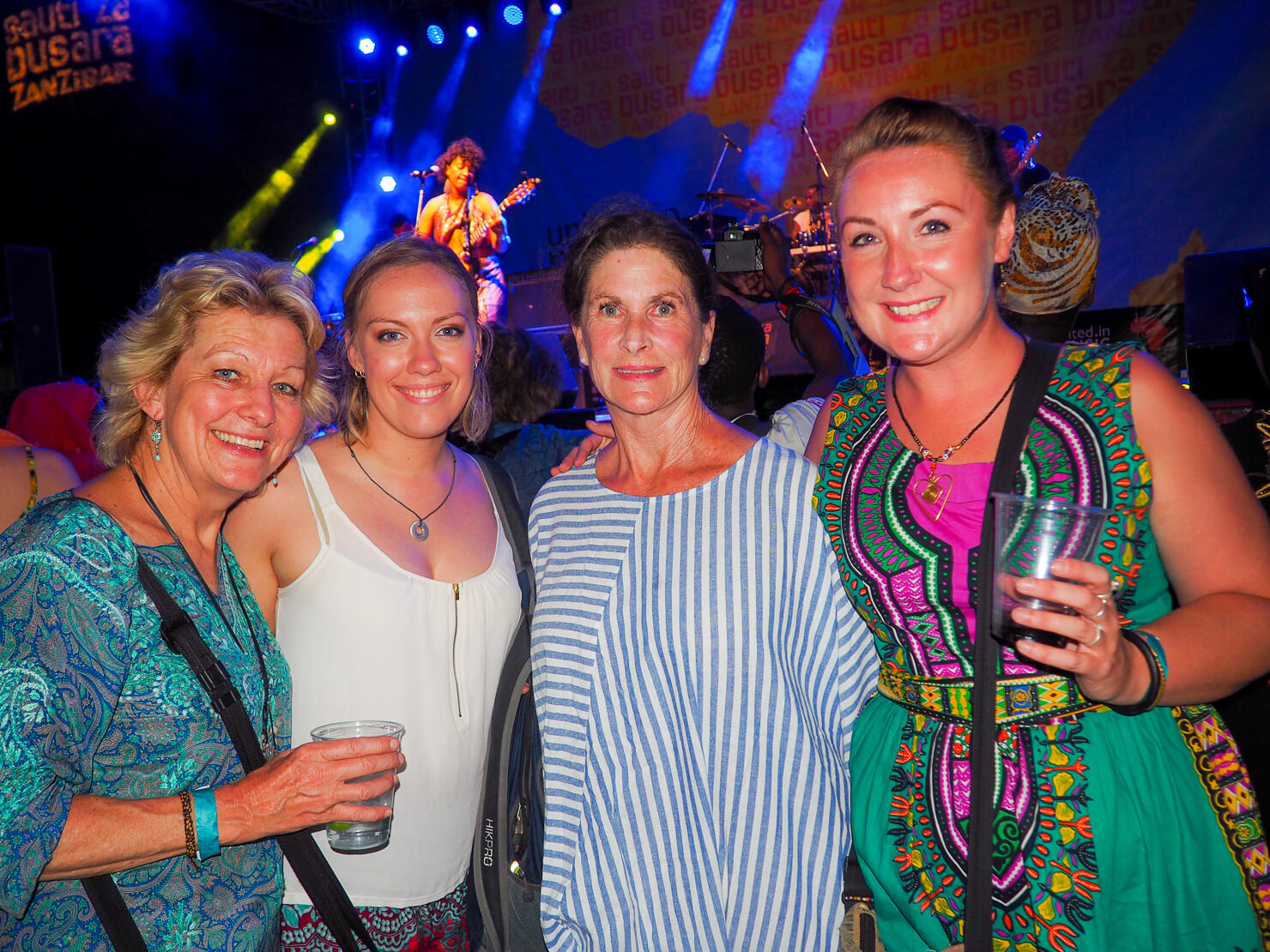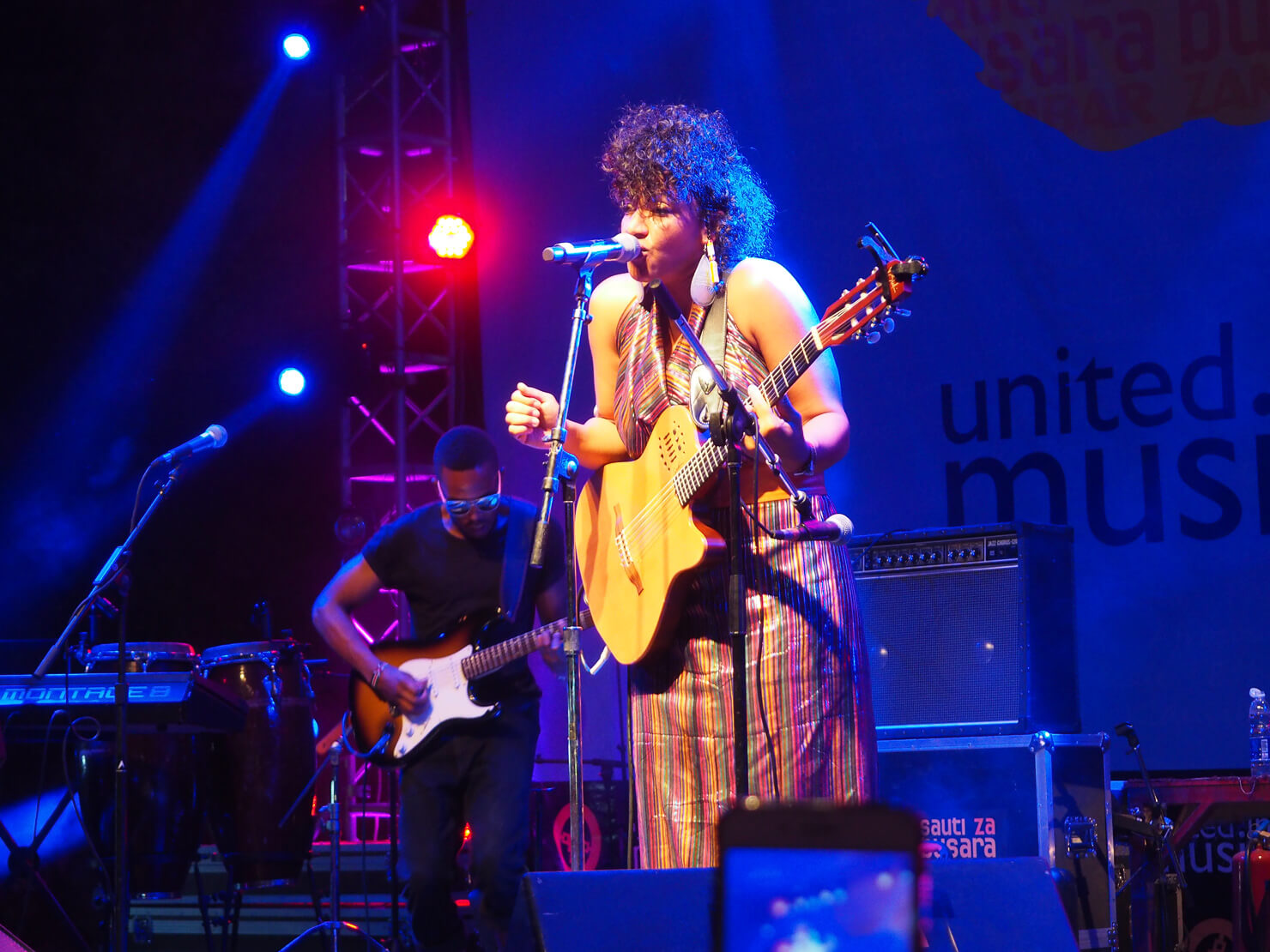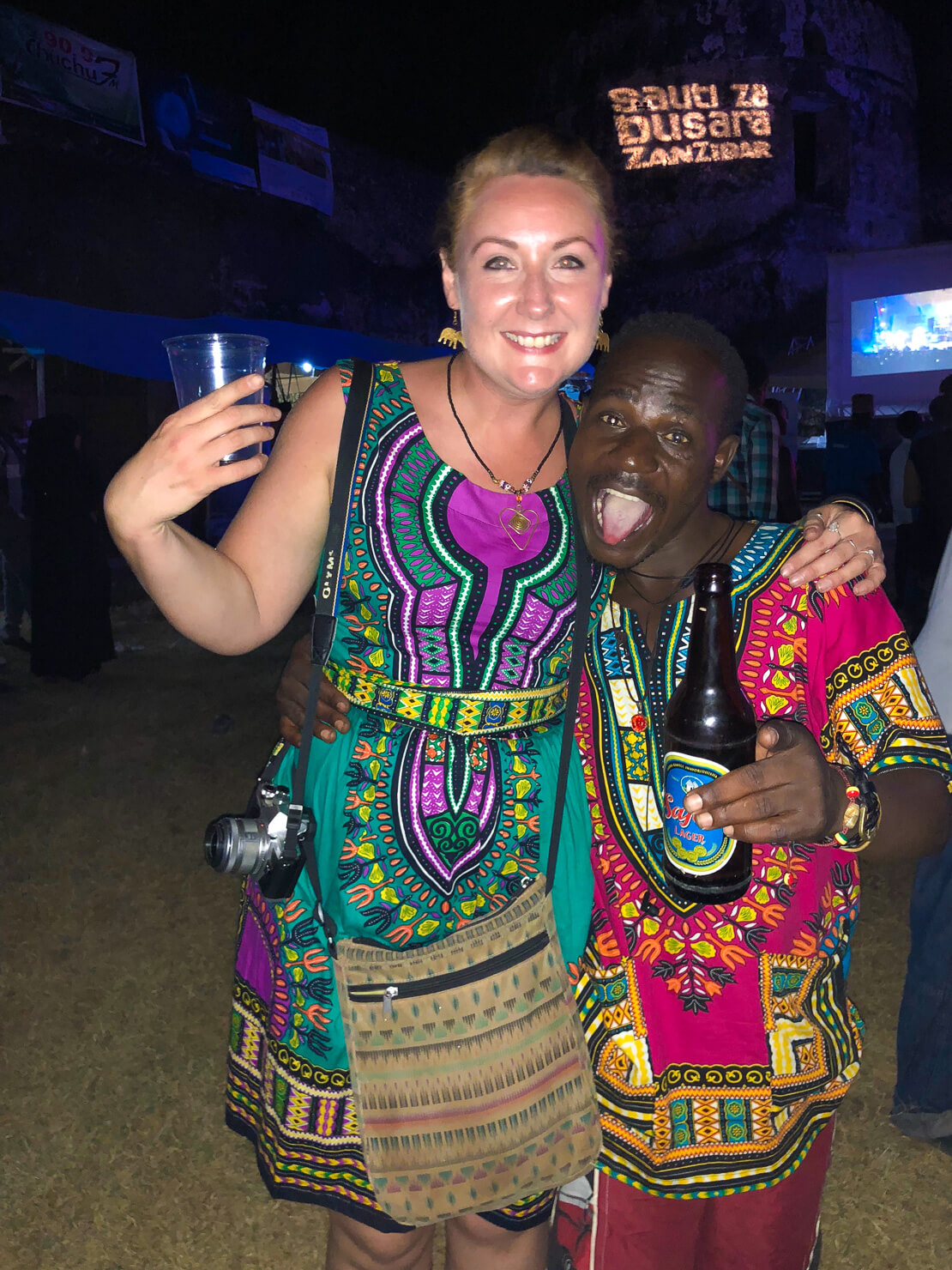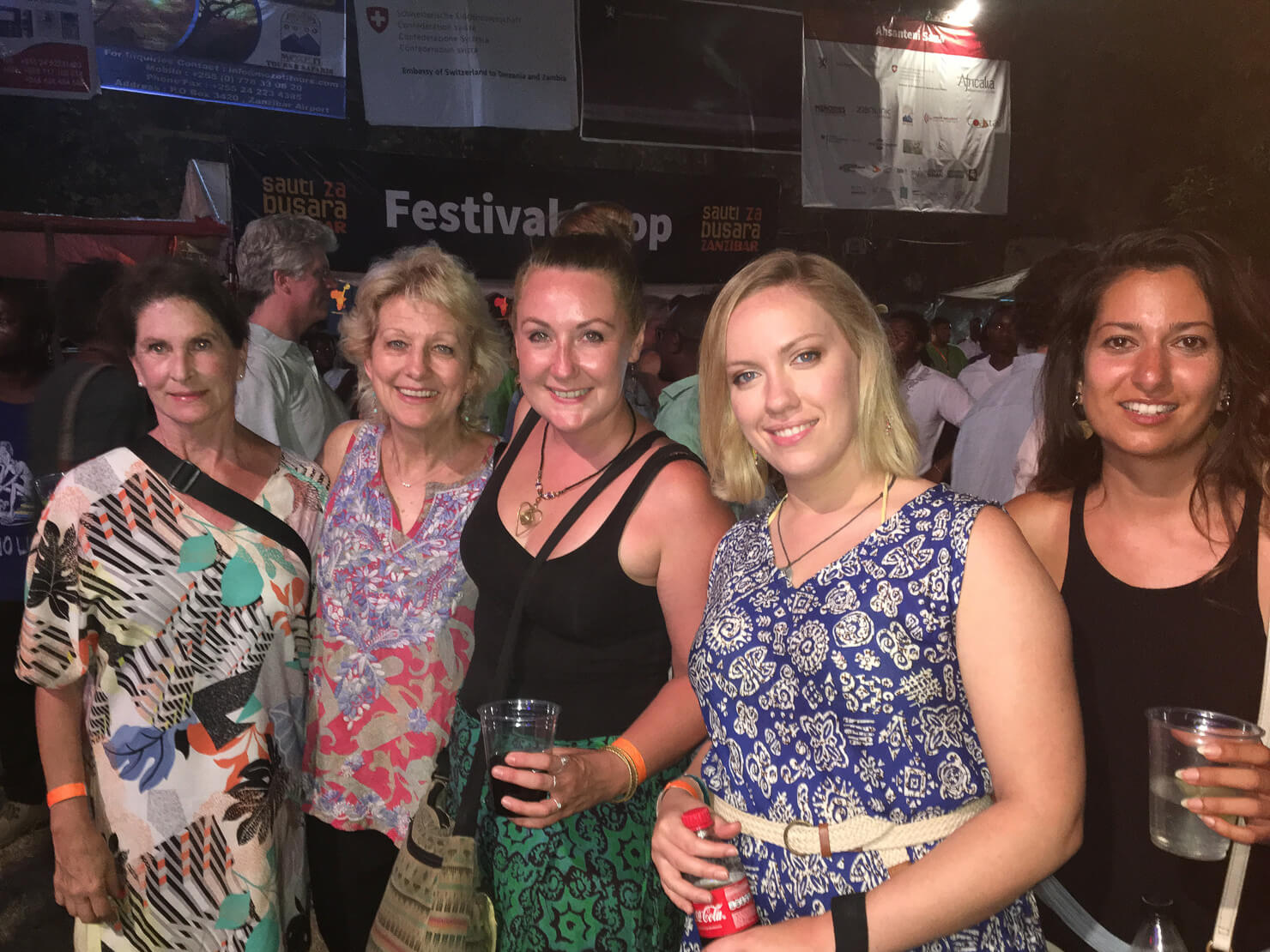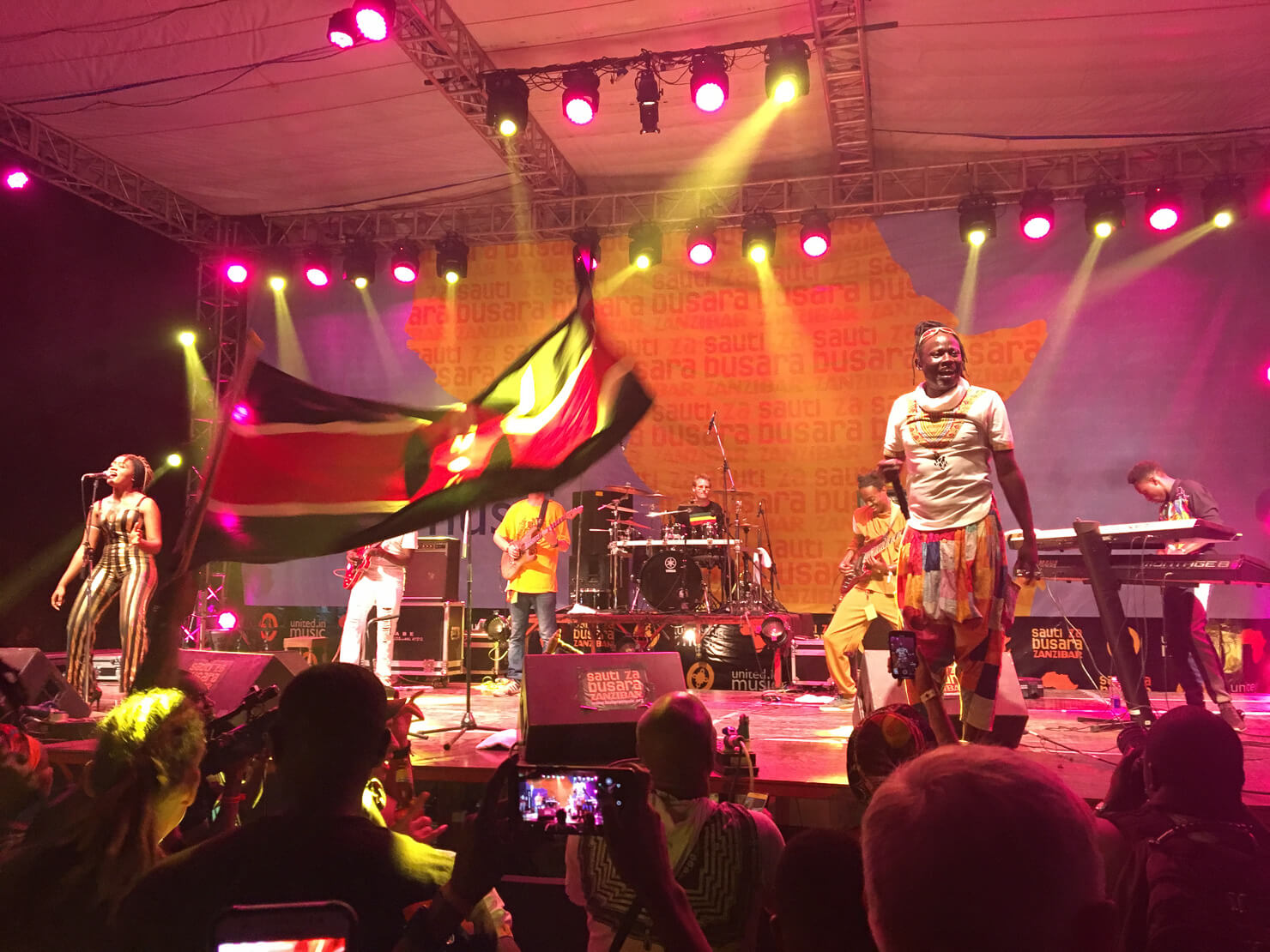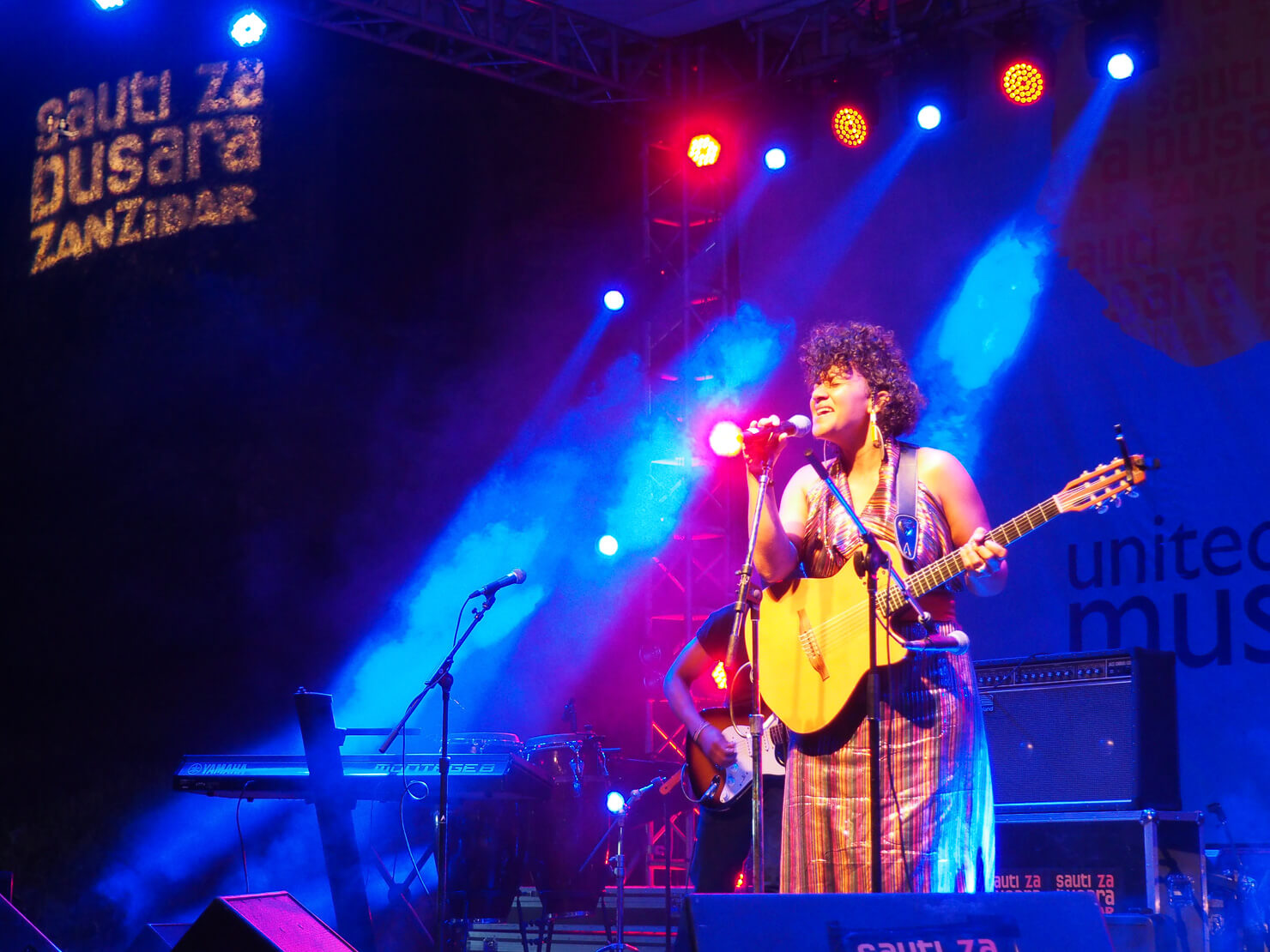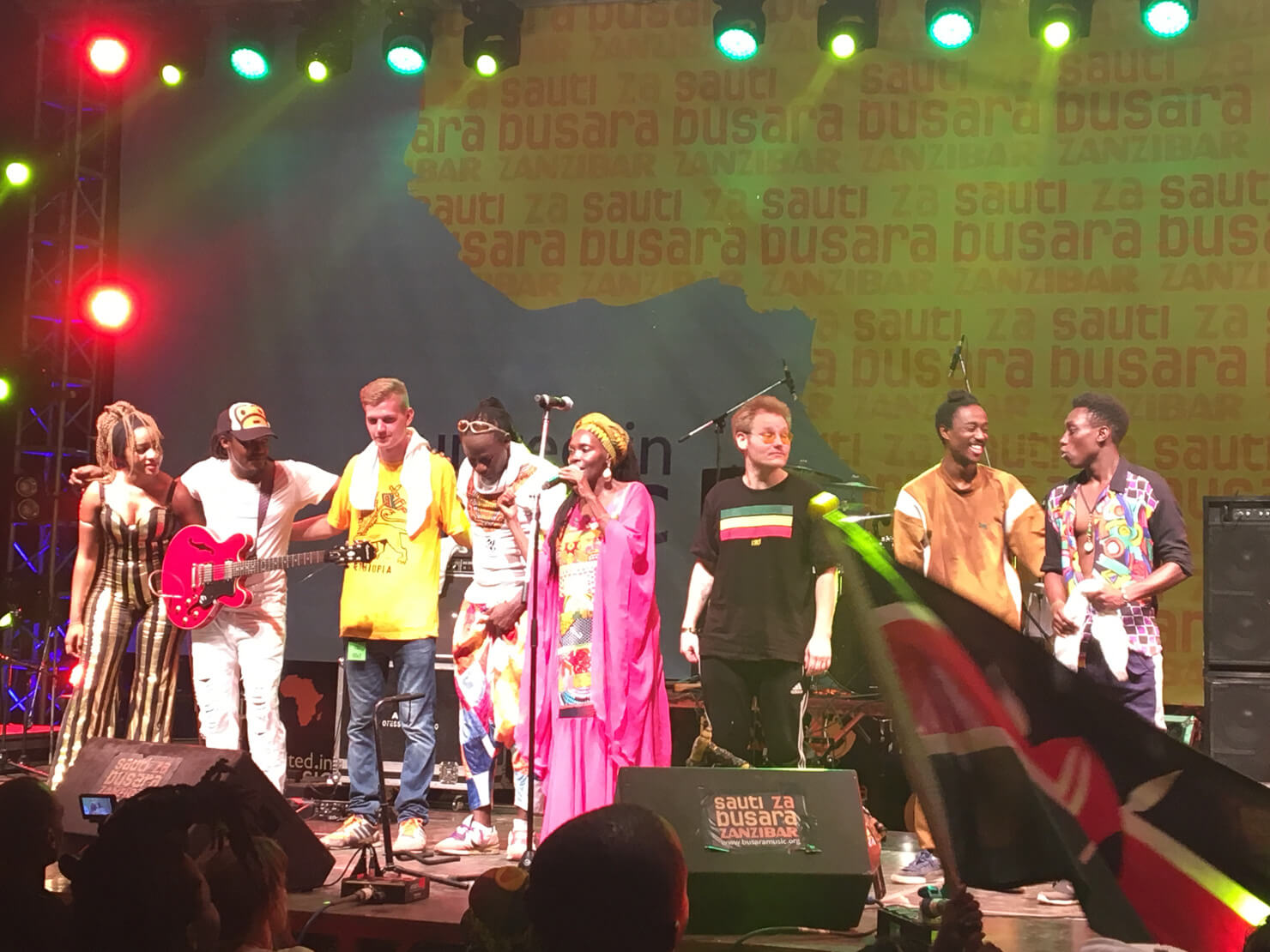 ---
Zanzibar Beaches
We ended our time together in the best possible way – relaxing on the beaches of Kendwa, Paje and Jambiani – sunbathing, swimming, eating, dancing to more music and stand up paddle boarding. We also discovered that it's not very easy to try and look zen on a paddle board when there's two of you… but to be fair, or maybe that was just us!
Our final afternoon was spent having lunch at The Rock followed by sailing on a traditional dhow through stunning Chwaka Bay. We snorkelled at Starfish Gardens, jumped off the boat, drank wine and watched the sun go down – it was glorious!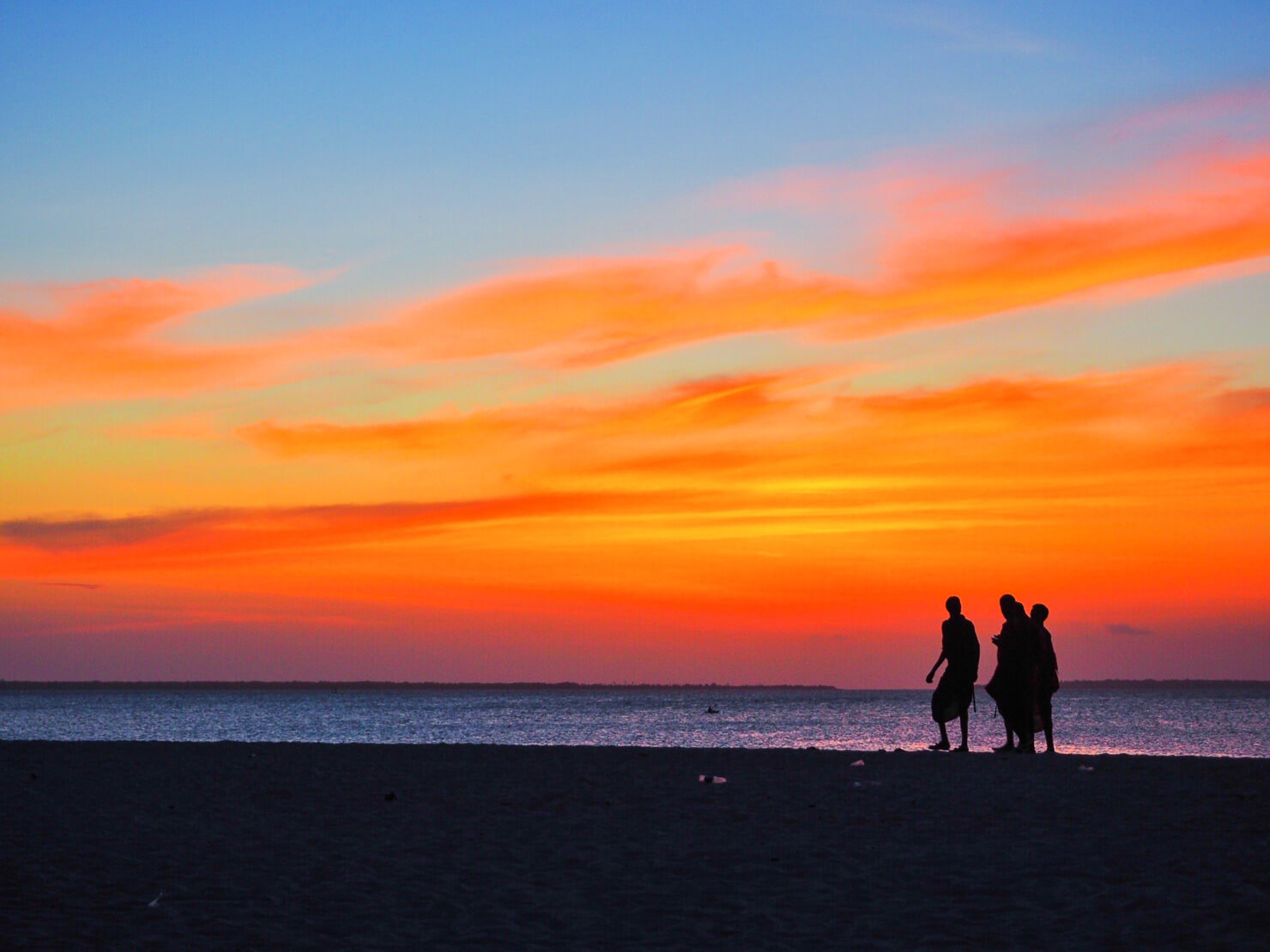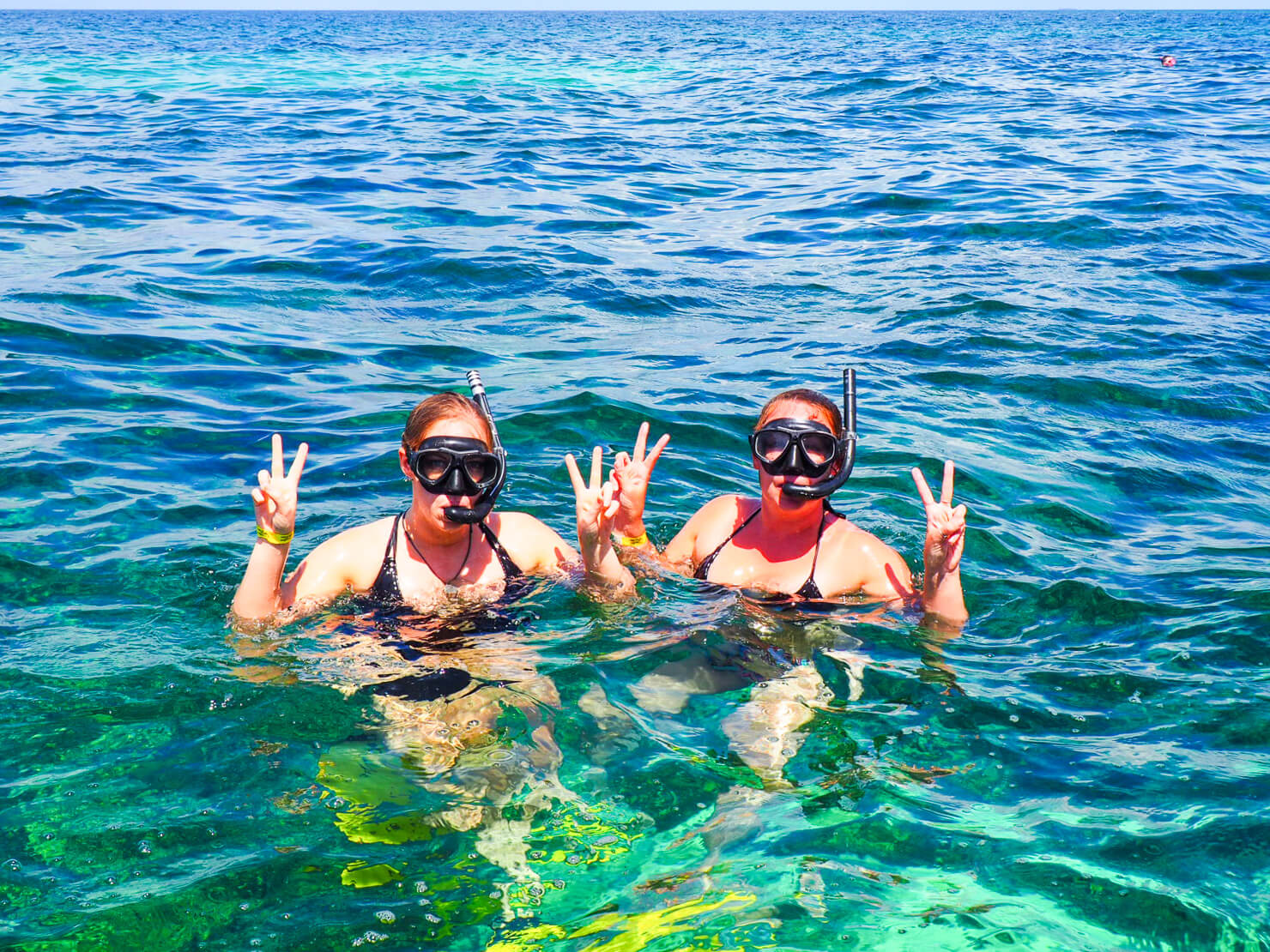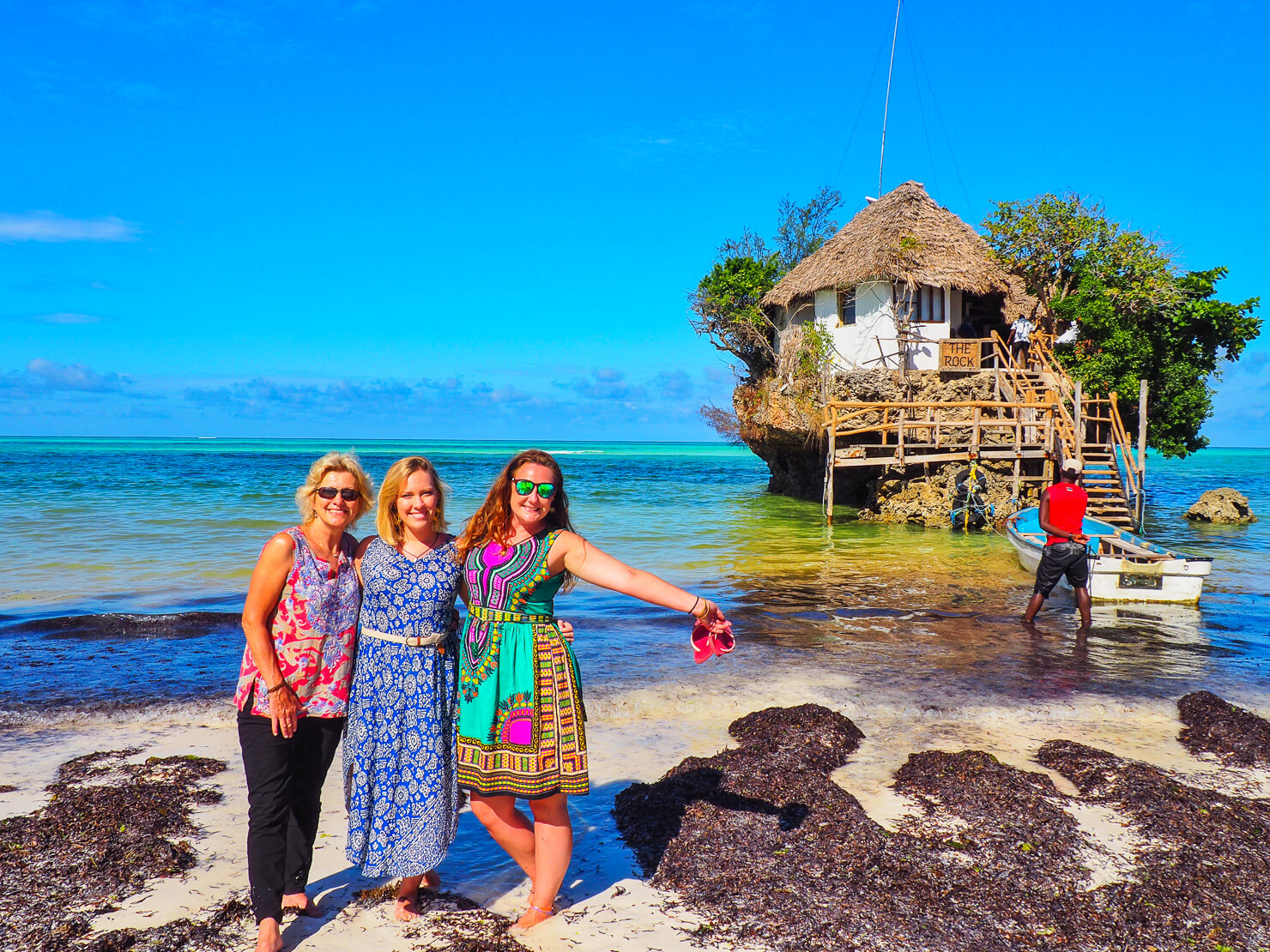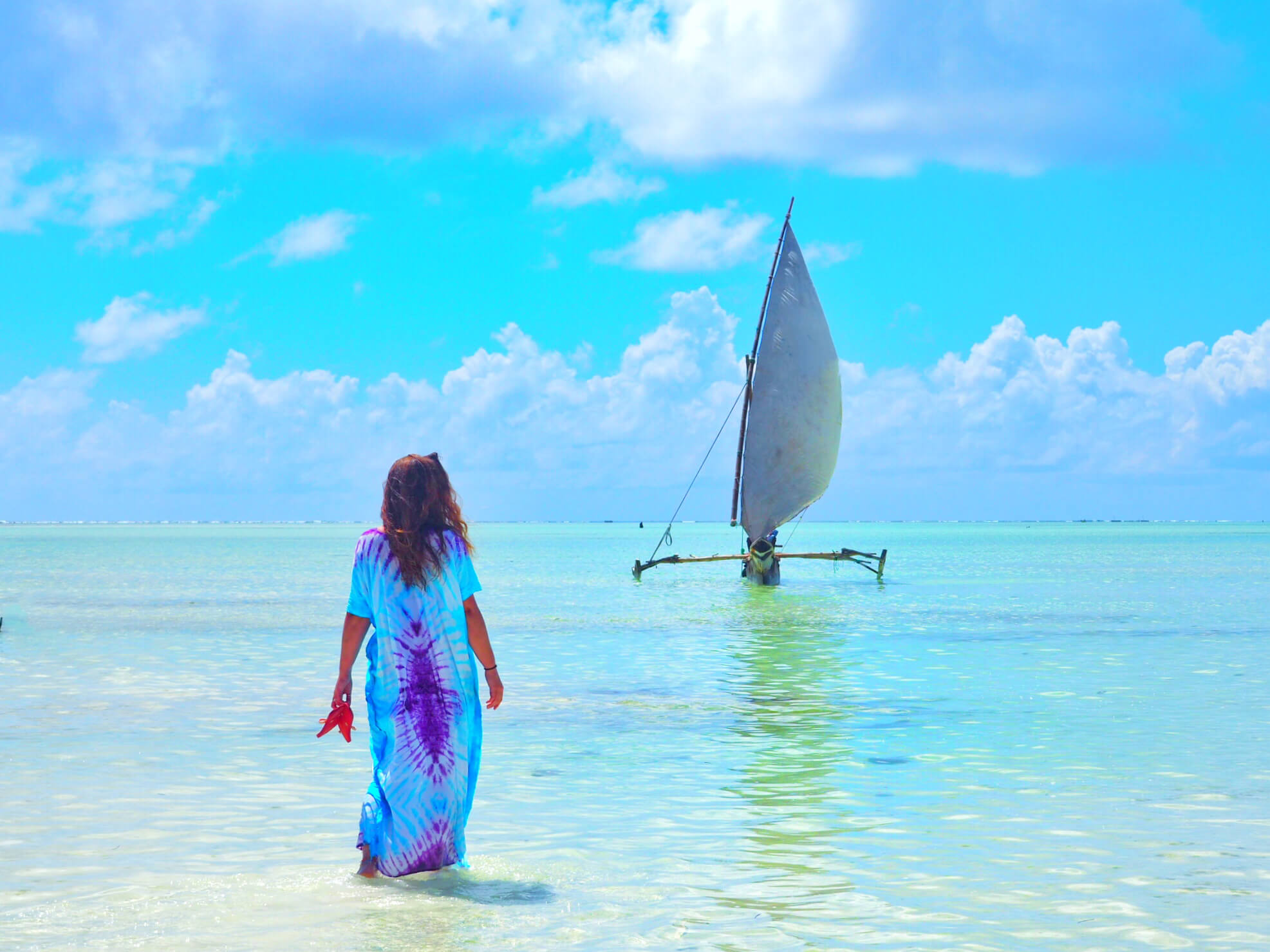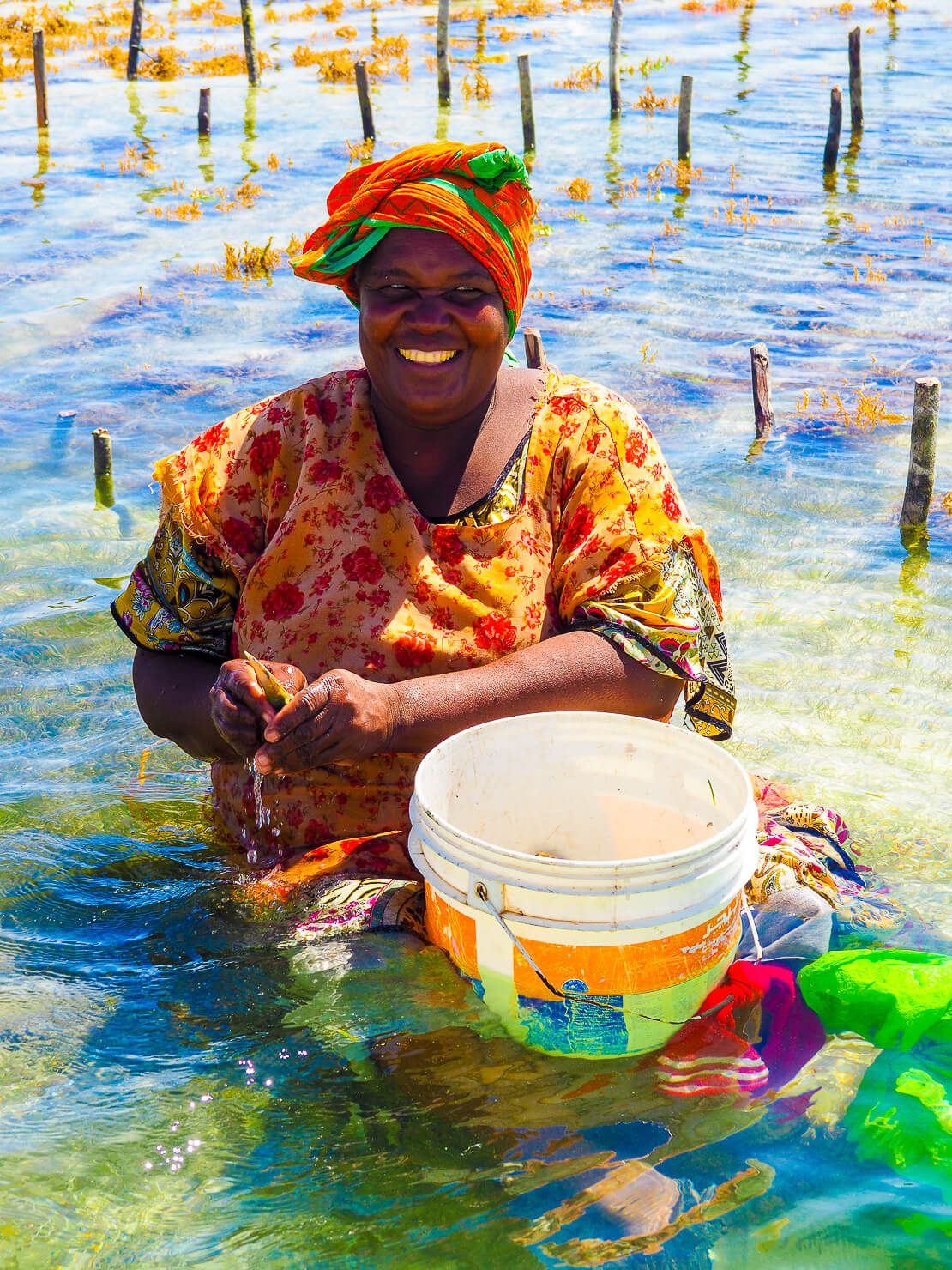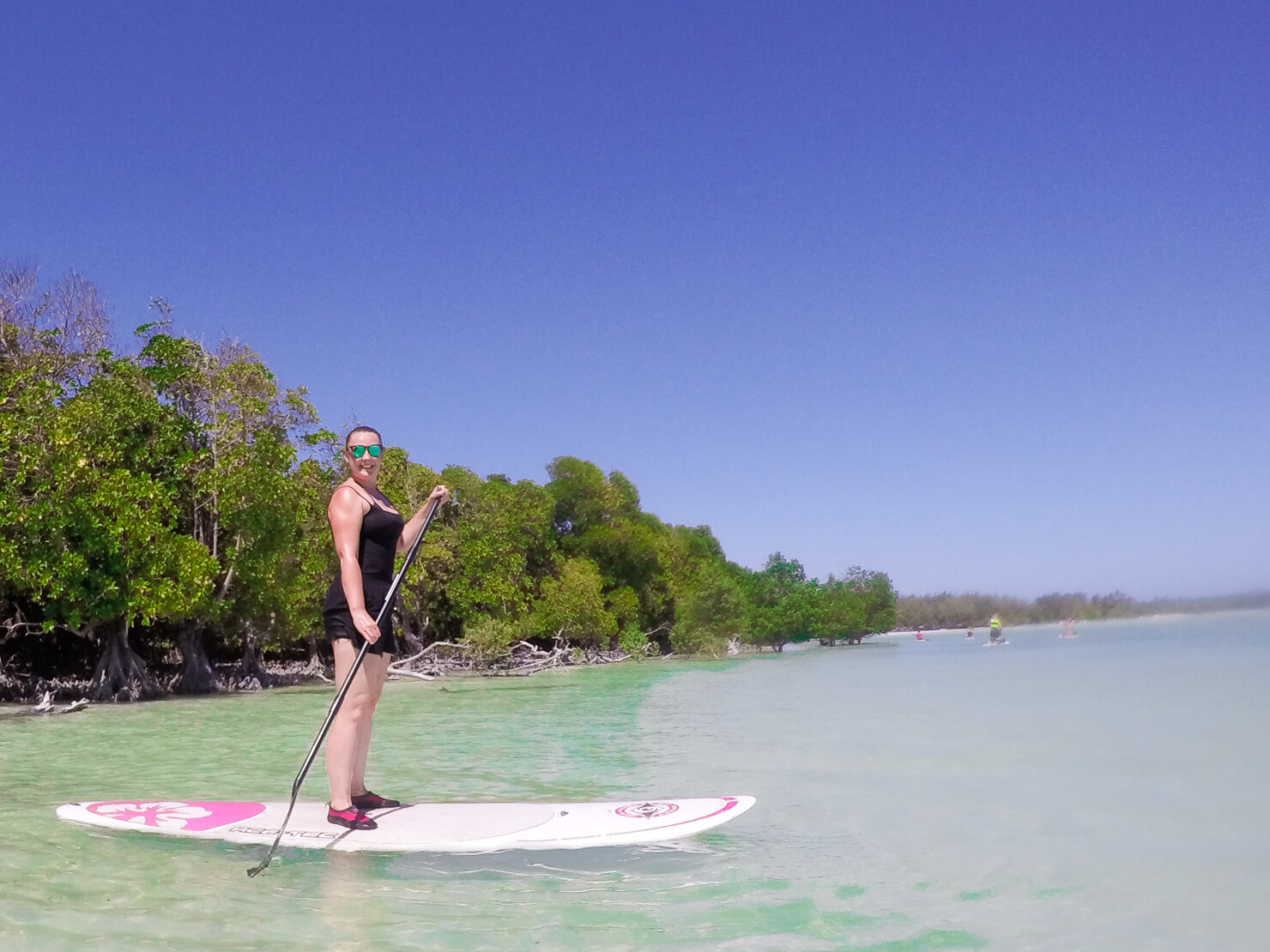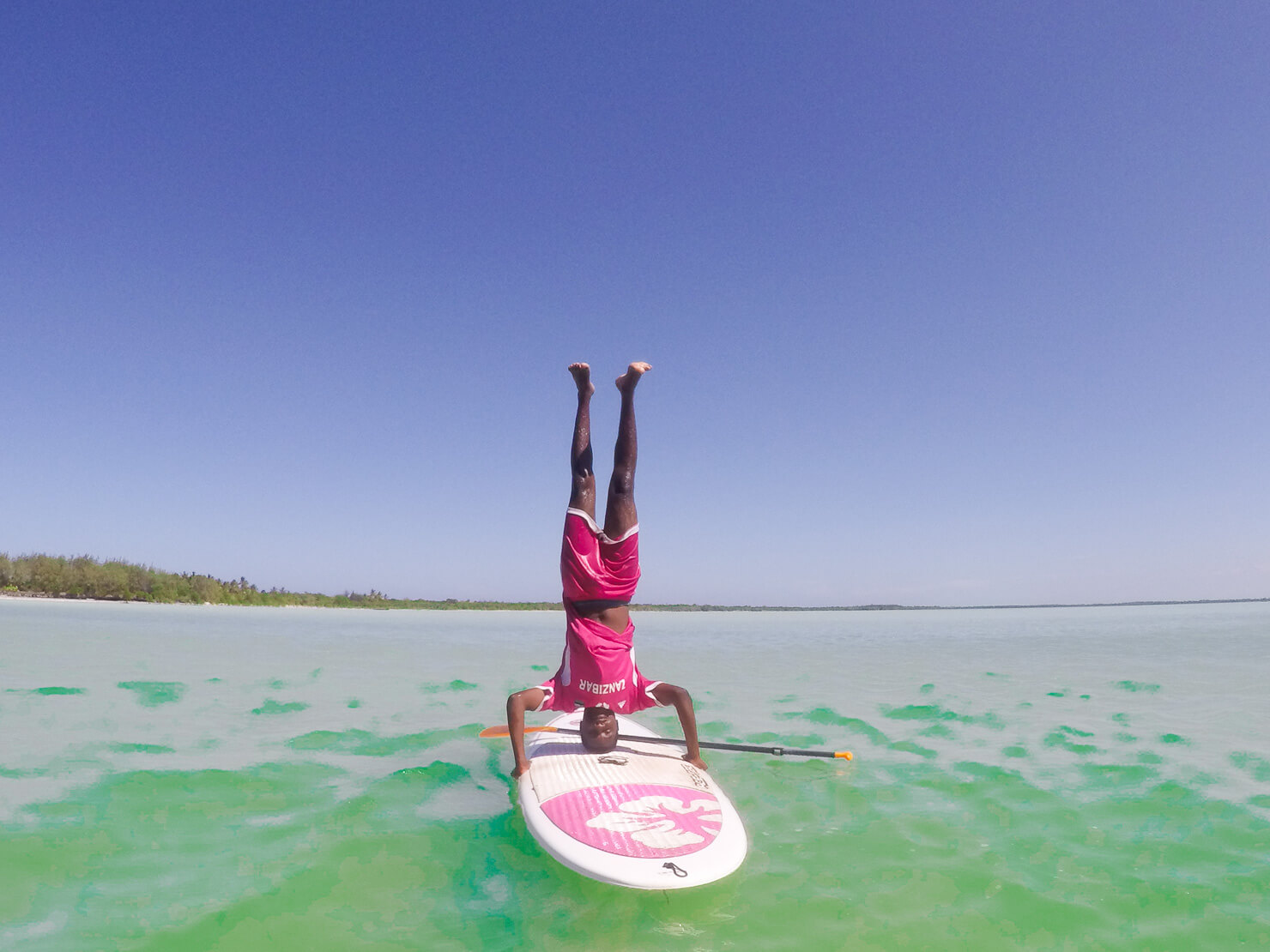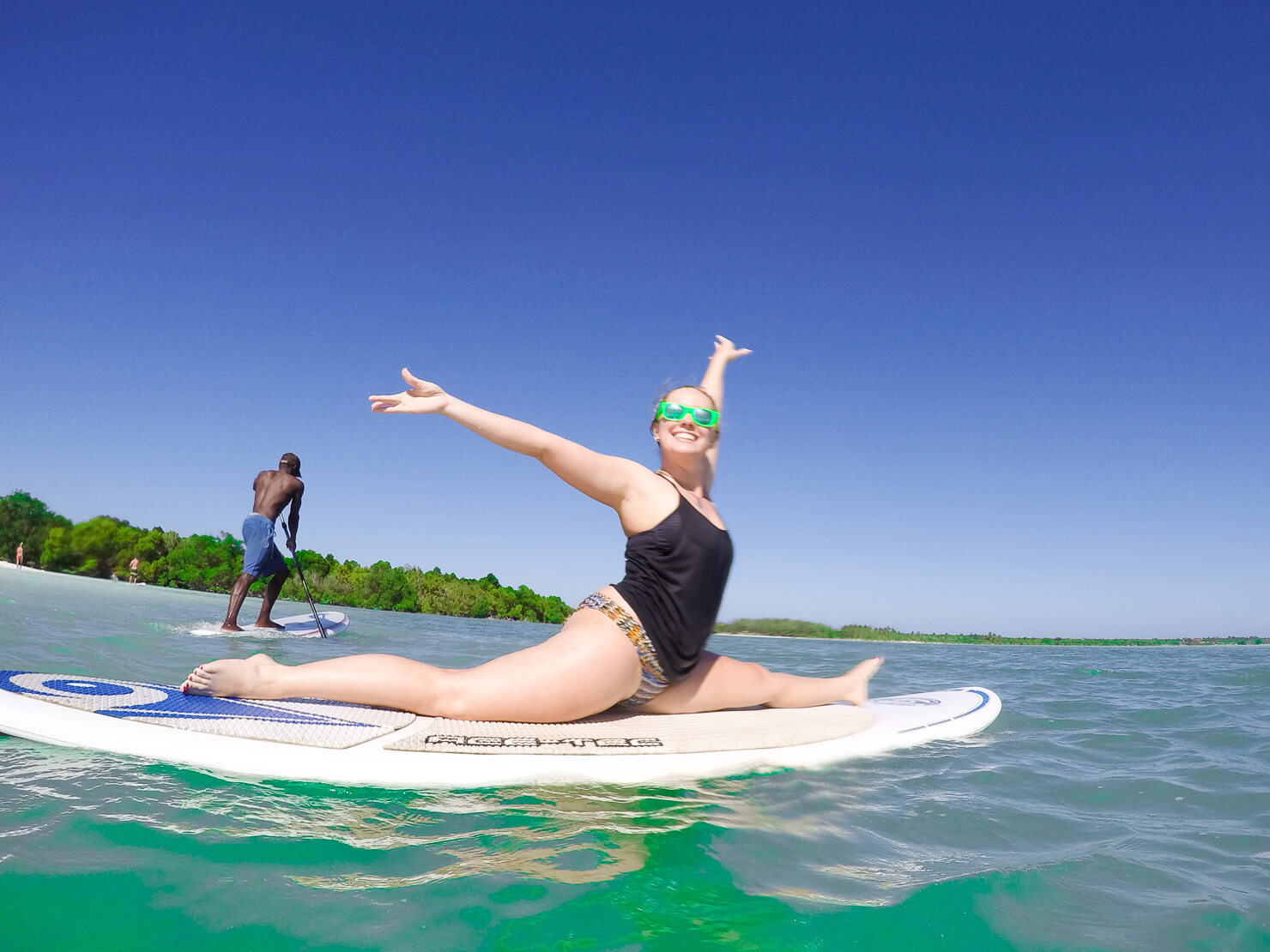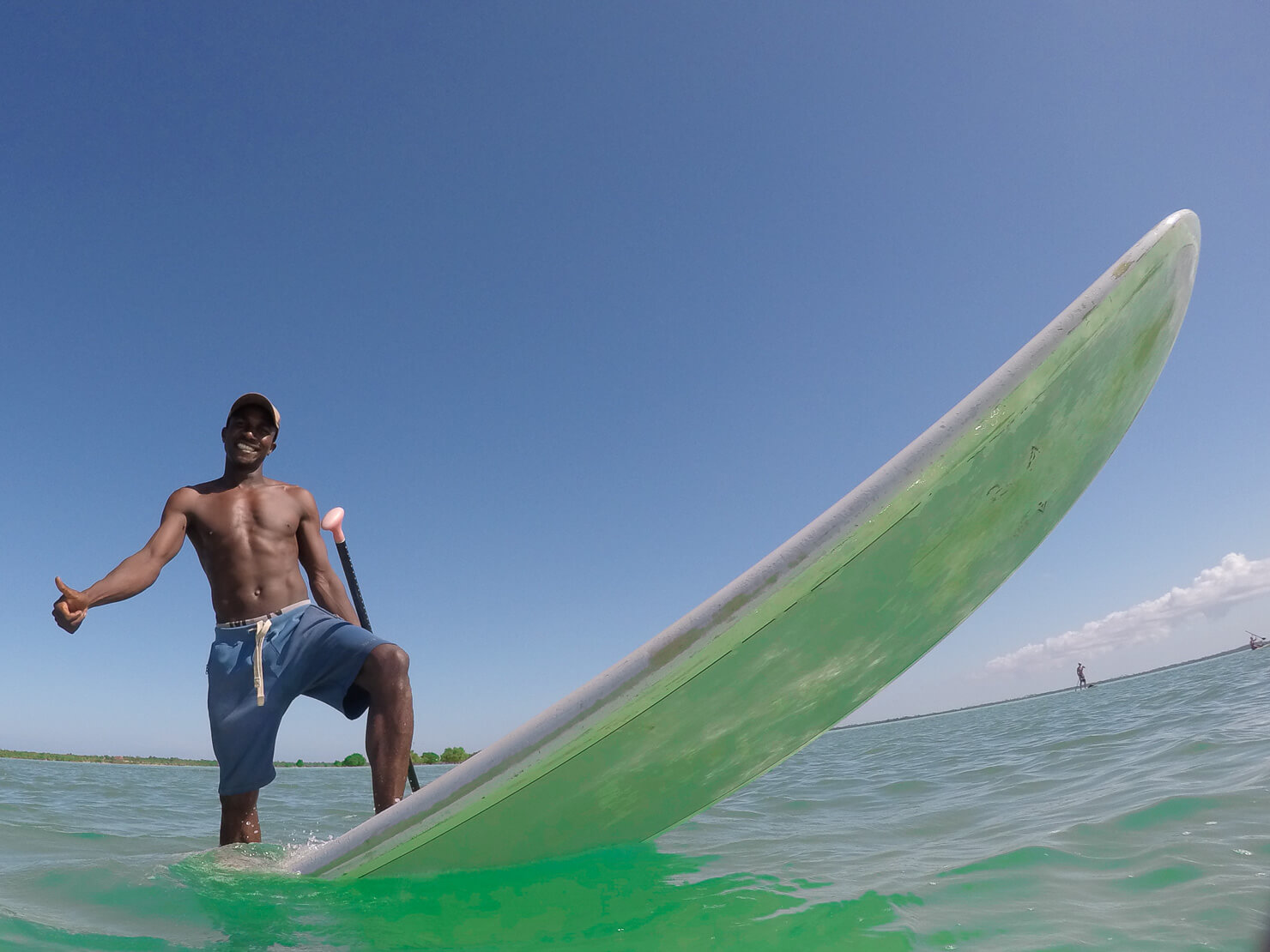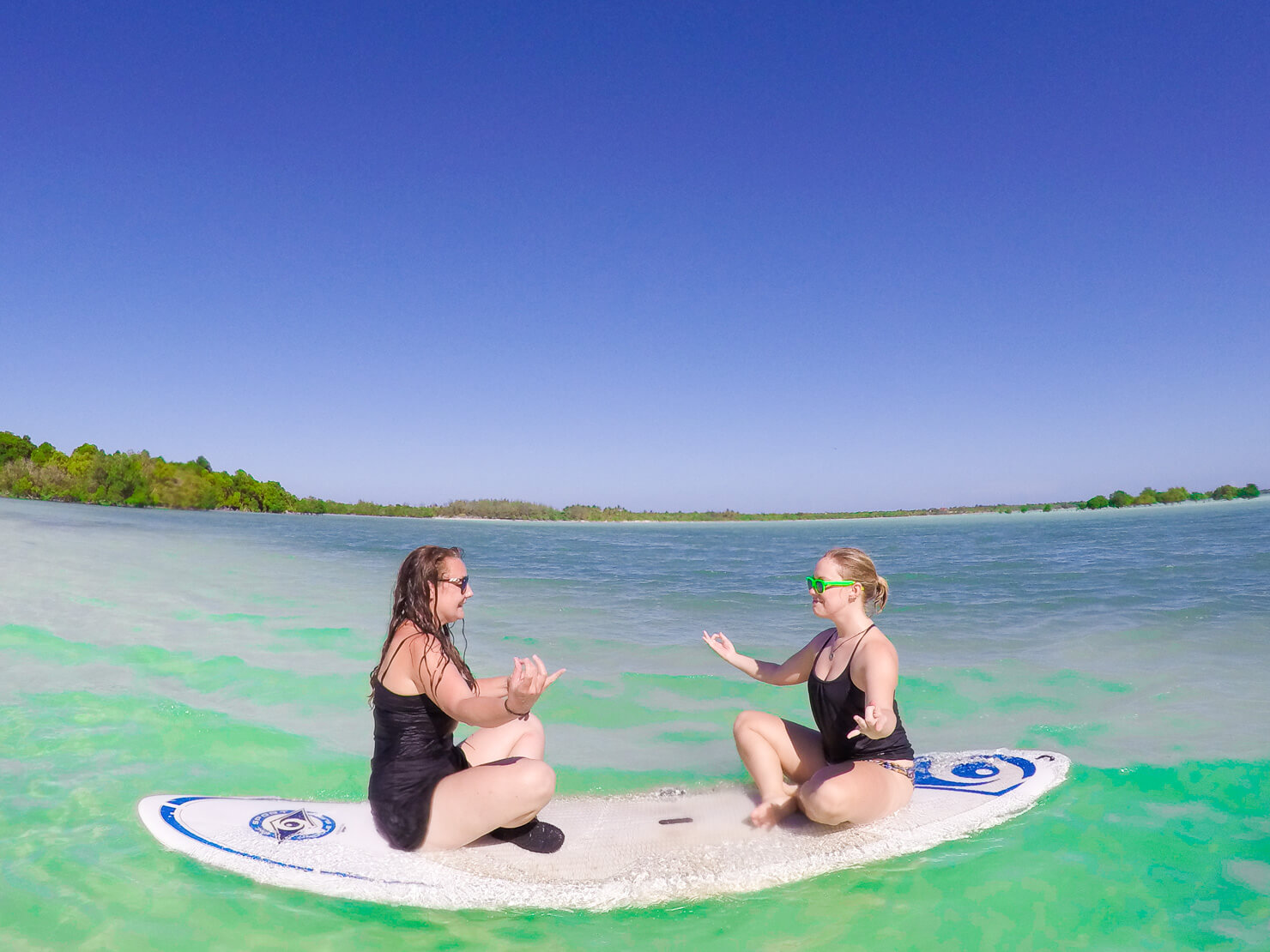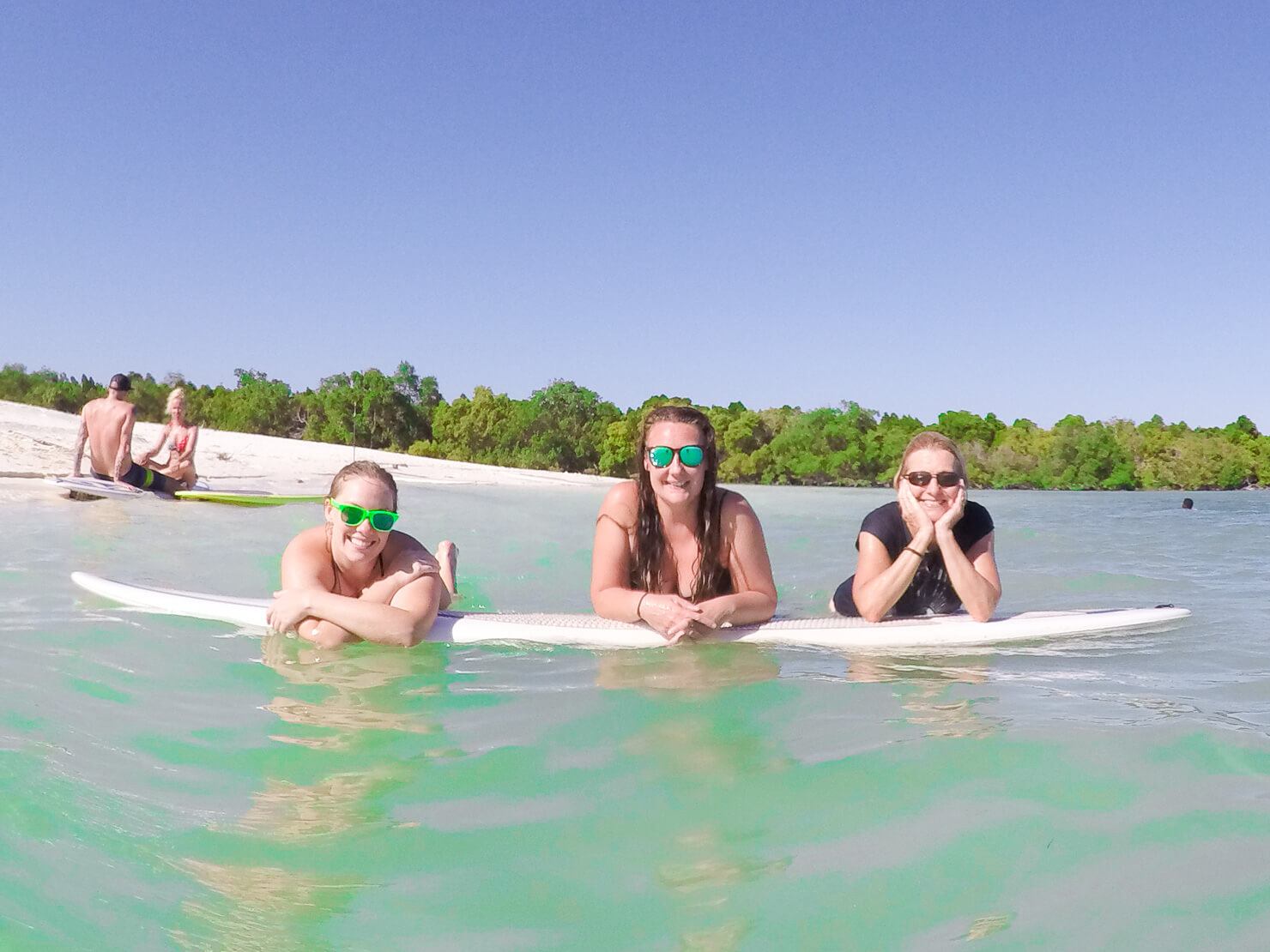 ---
Want to hear what others have to say about Rock My Adventure, then check out my Feedback Page! Or if Tanzania isn't your thing, why not check out some of the other Rock My Adventure tours to Kenya, Malawi, Zambia, Botswana, Namibia, South Africa, Swaziland, Uganda, Rwanda, DRC, Mozambique & Morocco!
Here's what you can expect on a Rock My Adventure tour…