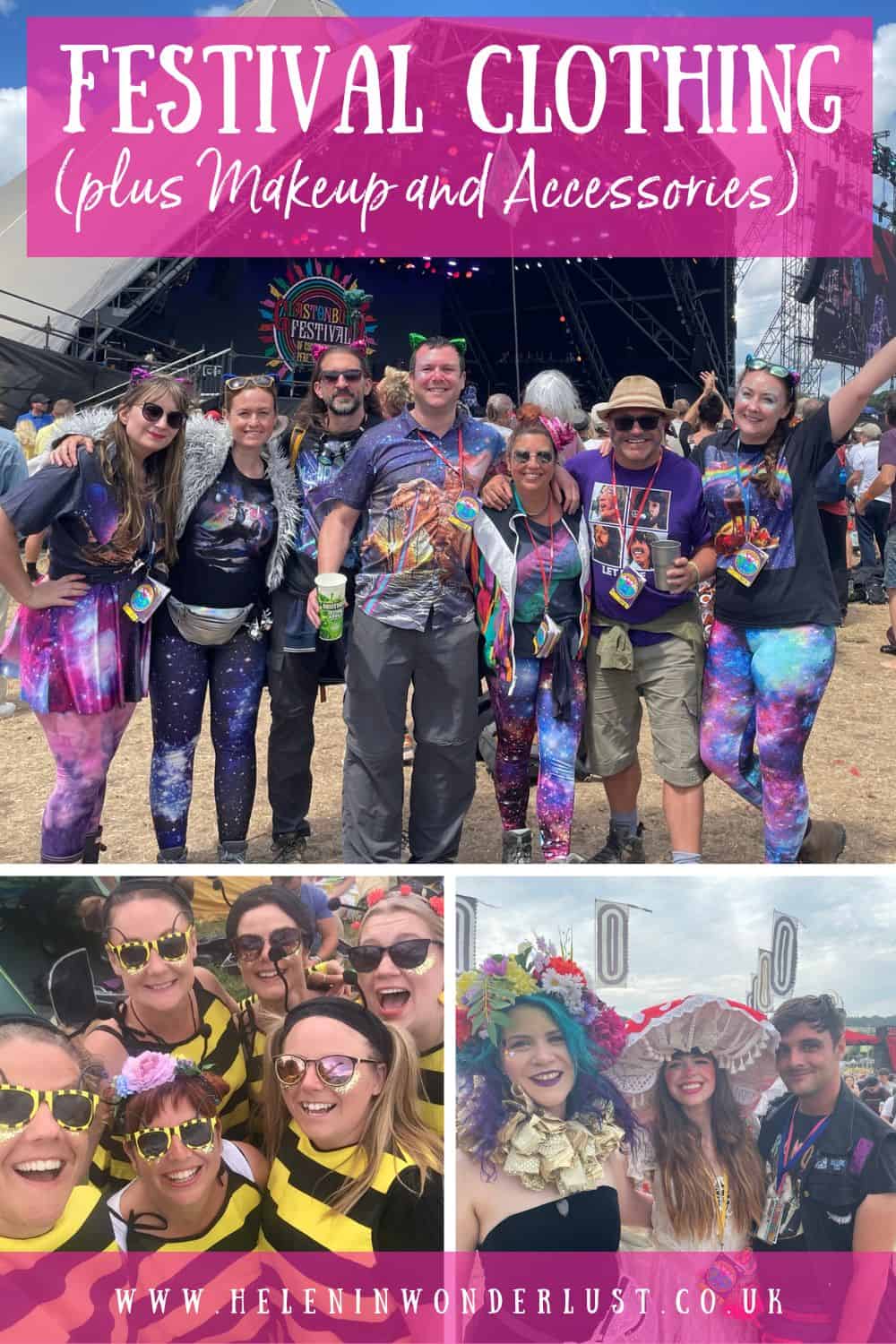 Last updated on April 16th, 2023 at 02:37 pm
Last Updated: April 2023
For me, festivals are a place where you can relax, express yourself and wear what the hell you want, so with my festival clothing I like to bring out my inner glitter goddess and go all-in, think colour, sparkles, rainbows, fancy dress, you name it! 
So here are some of my favourite places to buy my festival wear including clothing, makeup, and accessories!
And if you're off to Glasto this year, don't forget to check out all of my best Glastonbury Festival tips post (which includes my festival Glasto packing list) to ensure you have an amazing time!
Please Note: Some of the links in this post are affiliate links, which will earn me a small commission at no extra cost to you. Affiliate sales help with the running costs of this site, so thank you for your support!
---
Best Festival Clothing Websites (plus Makeup and Accessories)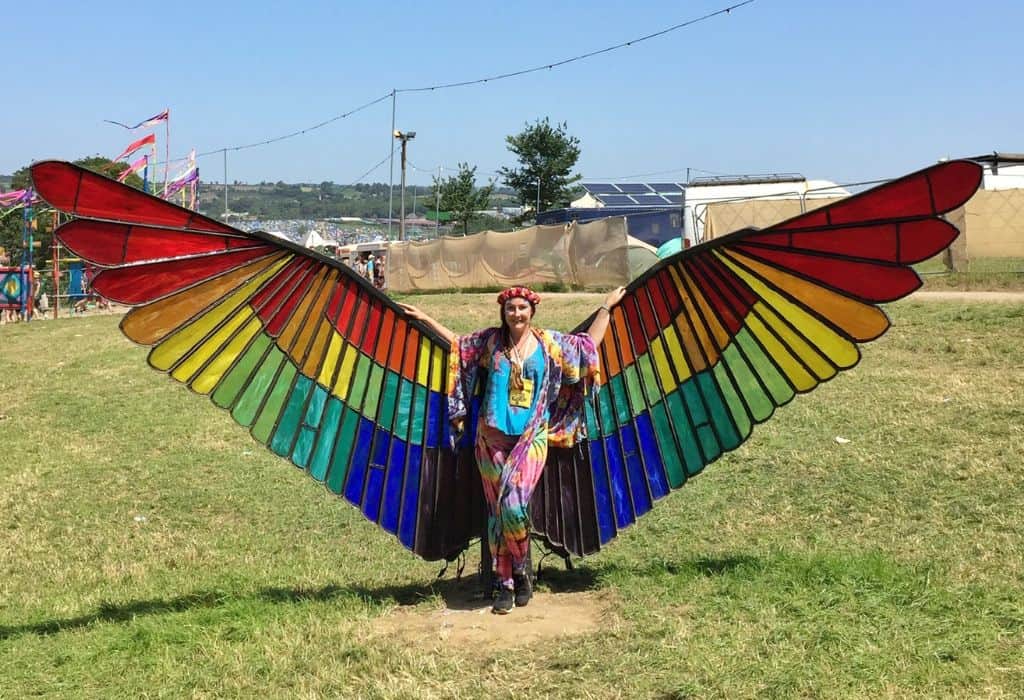 Festival Clothing Websites
You can, usually, buy clothes whilst you are at the festivals, but if you're the type that likes to pre-plan your perfect festival outfits, these websites have you covered!
Here are a few of my favourite festival clothing websites.
Dazzle & Jolt – I love Dazzle & Jolt – the colours, the design, just everything they do is amazing! I have a few of their t-shirts.
Little Lies – If you're after Fleetwood Mac vibes and band tees, Little Lies is the place to go.
Ashanti Empress – This is a great shop for African-made and themed clothing.
Easy Tiger – Looking to really stand out, Easy Tiger have the most amazing bodysuits and little sequinned numbers.
Dolls Kill – These have a little bit of everything, from goth to rave, to anime and boho clothing. They are US-based, but ship to the UK.
Black Milk Clothing – This Australian clothing brand set the trend for graphic leggings and the quality is amazing too. I have a few pairs of their leggings, including the mermaid leggings you see in this post.
Lime Blonde – Handmade colourful rave and festival clothing.
Burnt Soul – Burnt Soul have loads of amazing items but are famous for their incredible catsuits! Super flattering, super comfy, and just beautiful!
Wild Thing – These guys have all kinds of great festival wear. I love their Rainbow Bright set.
Truffle Shuffle – One of my all-time favourite clothing companies. I especially love their cartoon and film-themed graphic tees.
DLSB – Lots of bold statement pieces, as well as cool band tees.
Ciciful – American company Ciciful has the most amazing tinsel jackets!
Sea Dragon Studio – For holographic festival clothing, there are few better shops than US-based Sea Dragon Studio.
Little Black Diamond – Amazing, unique rave and festival clothing!
Amazon – For fancy dress or random essential festival items, Amazon, love it or hate it, is pretty useful.
Festival Outlet – If you want a one stop shop, Festival Outlet has loads of stuff!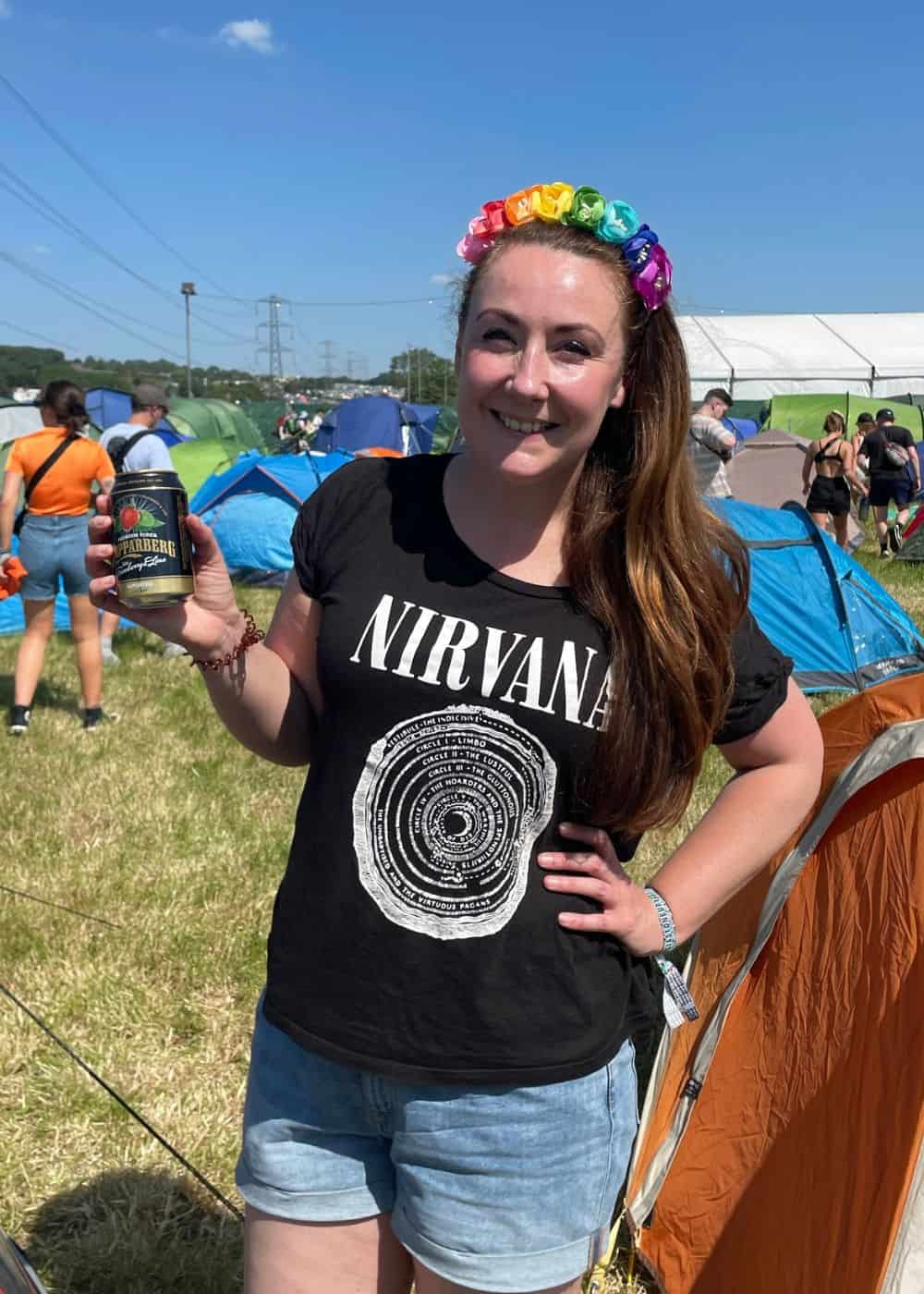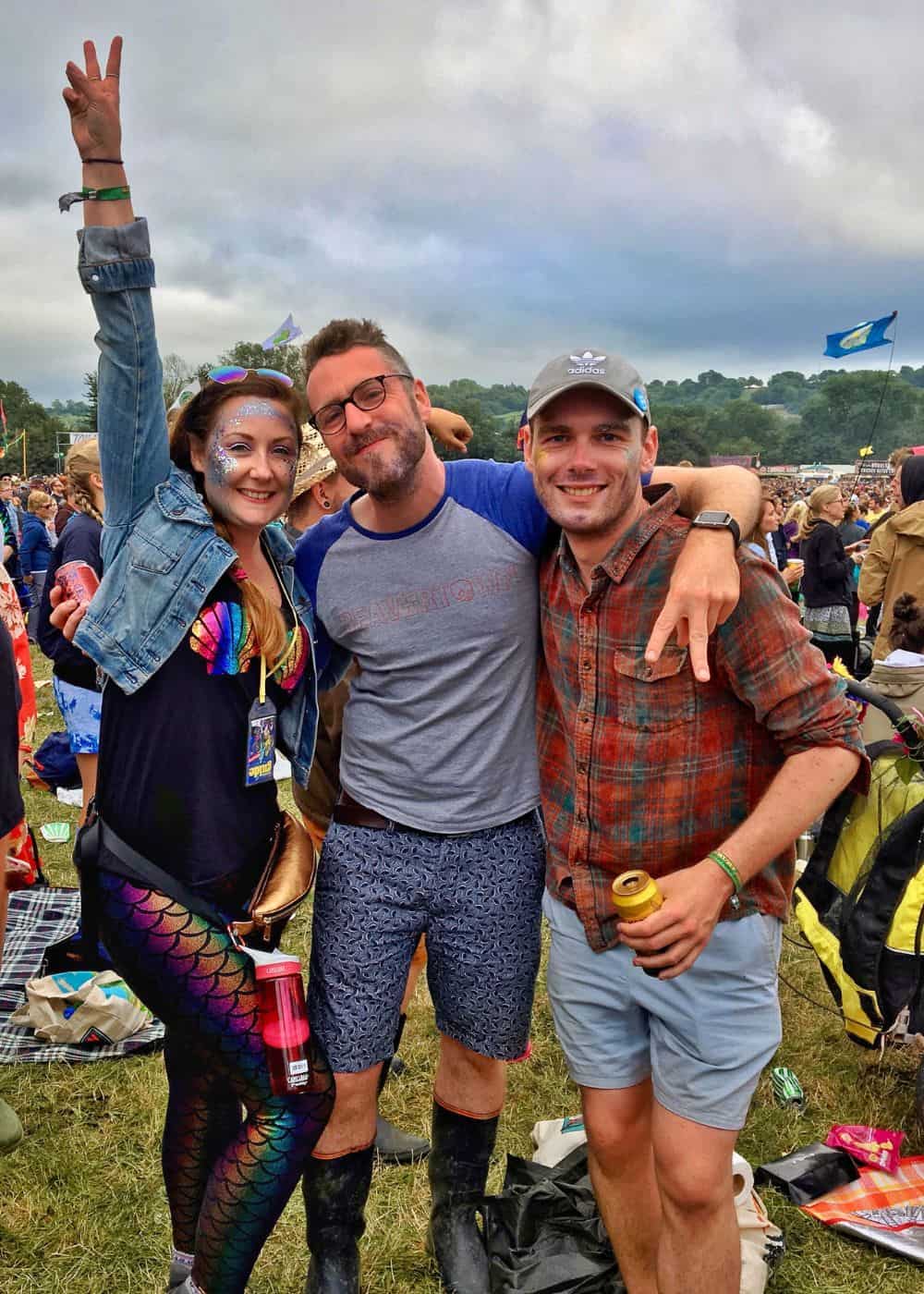 Second-Hand Festival Clothing
Vinted – I am OBSESSED with Vinted. I've bought loads on here and sold a lot too.
DePop – I haven't used DePop but a few of my friends love it.
Glasto Gals Preloved Festival Essentials – This is a Facebook group that's really good for buying second-hand festival clothes and shoes.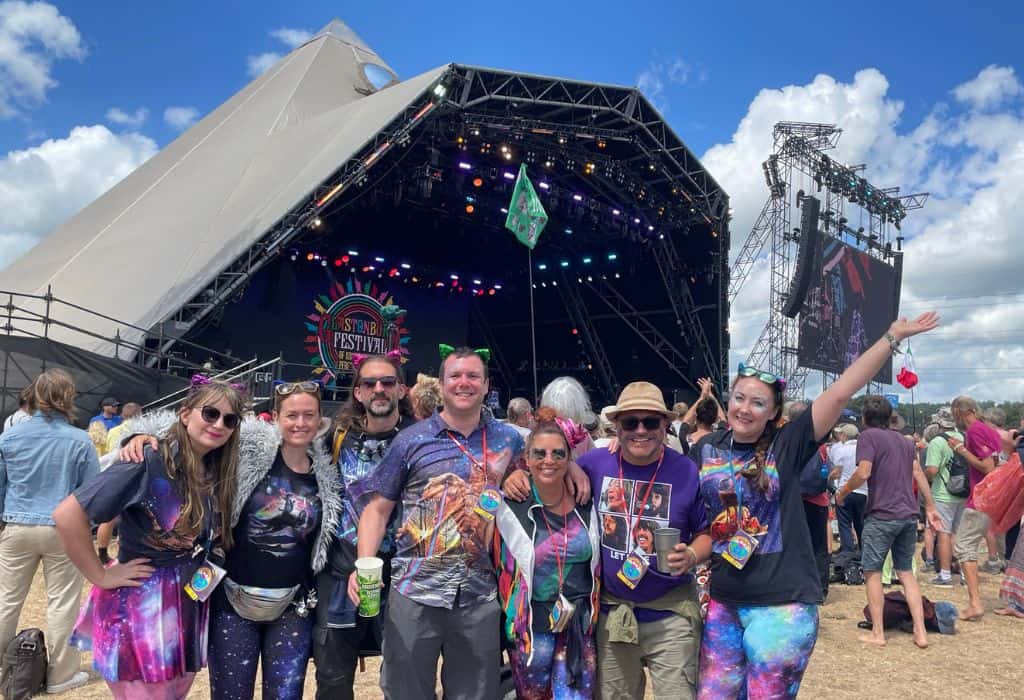 Festival Clothing on Etsy
I love Etsy and spend far too much time searching 'glitter' and 'rainbows' and spending far too much money on lovely, sparkly and shiny festival clothing! Oh well…
You can get pretty much anything on Etsy but some of my personal favourites include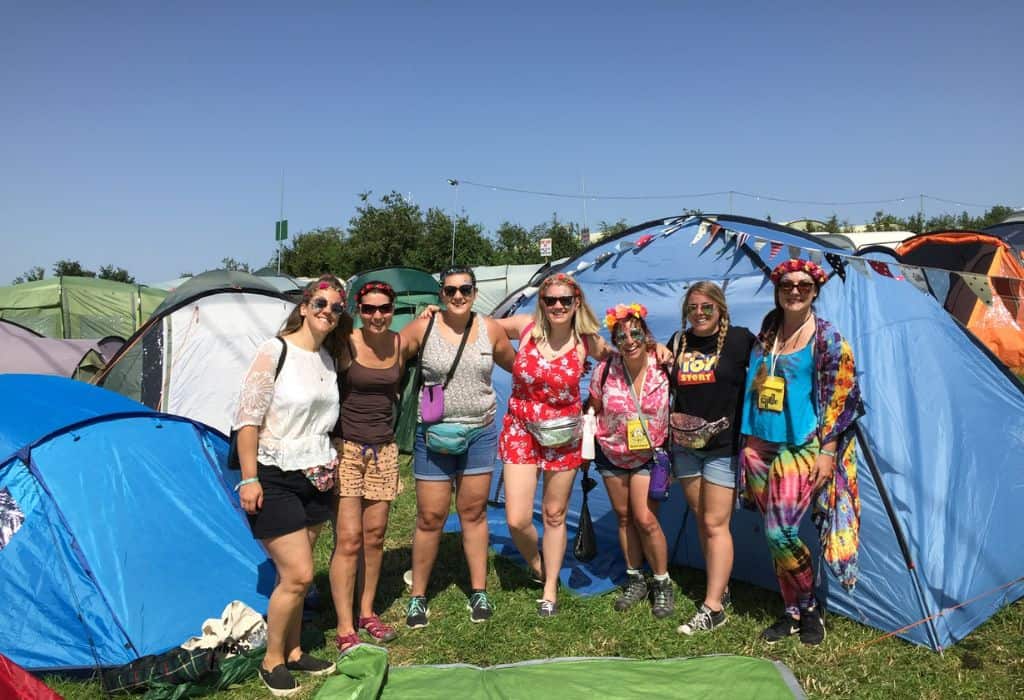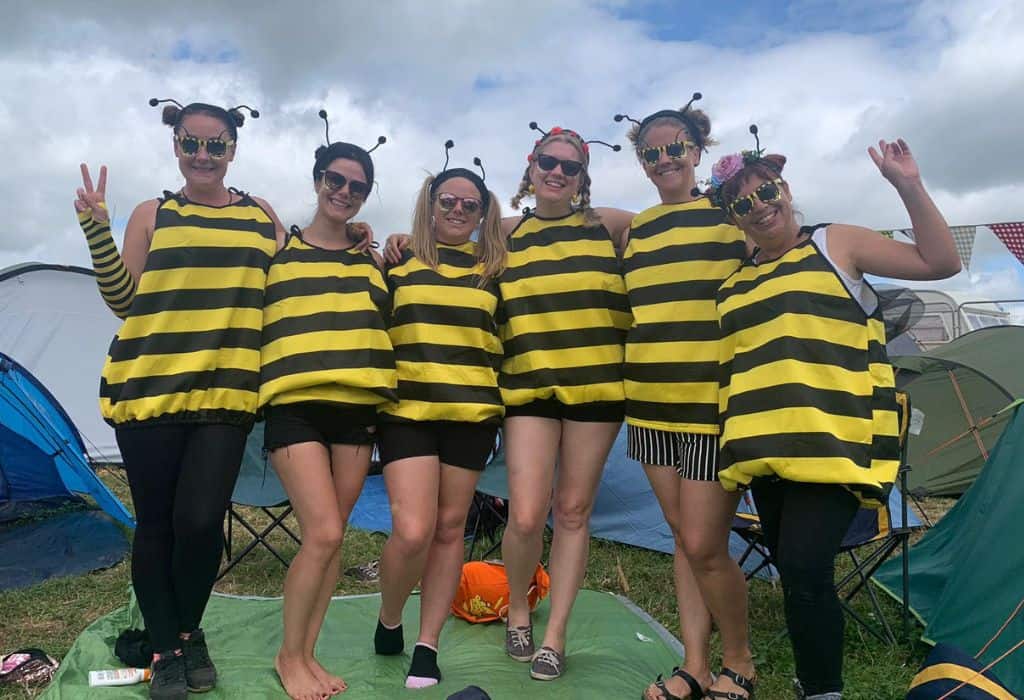 Festival Clothes Plus Size
A lot of rave and festival clothing is tiny, so if you're looking for websites that are specifically catering to plus size clothing, try these.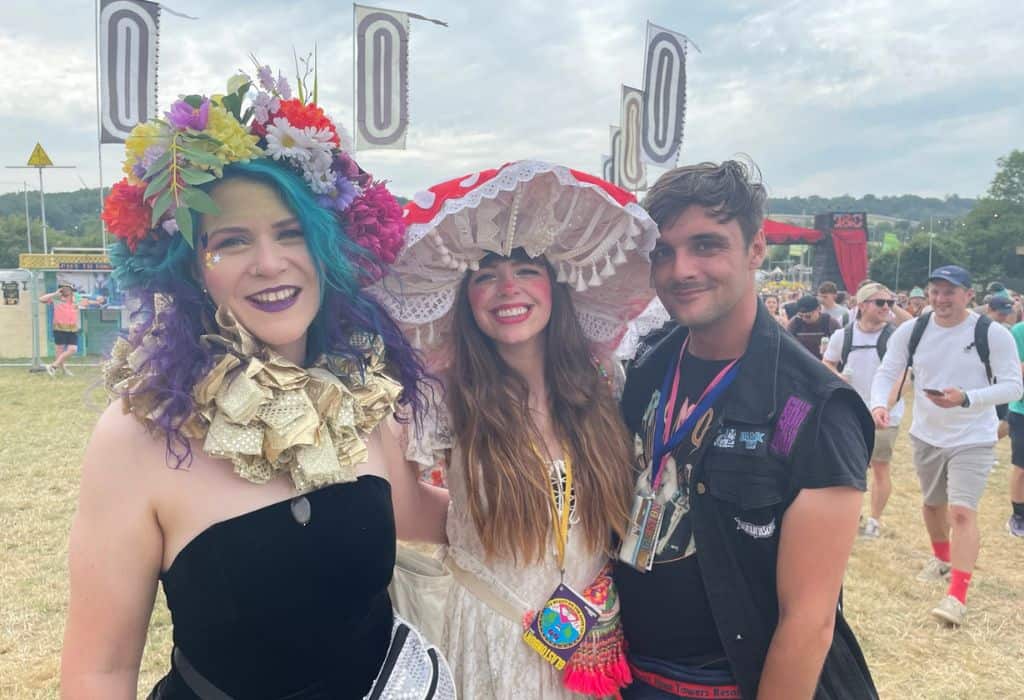 Festival Glitter, Makeup Face Jewels & Hair Dye
I love a bit of glitter at a festival! You see people covered in the stuff – faces, hair and even beards with glitter.
But… you want to get biodegradable glitter (also called bio glitter or eco-friendly glitter). If you don't, all those lovely shiny little pieces of plastic are going to end up littering the countryside, becoming microplastics in our water or eaten by livestock.
Then if you're looking for cool hair dyes, check out Arctic Fox, Shrine, Crazy Color, Bleach London and Manic Panic.
Any other great festival clothing websites you'd recommend? Leave them in the comments below!
---
Pin This Post For Later