Last updated on July 11th, 2021 at 08:07 am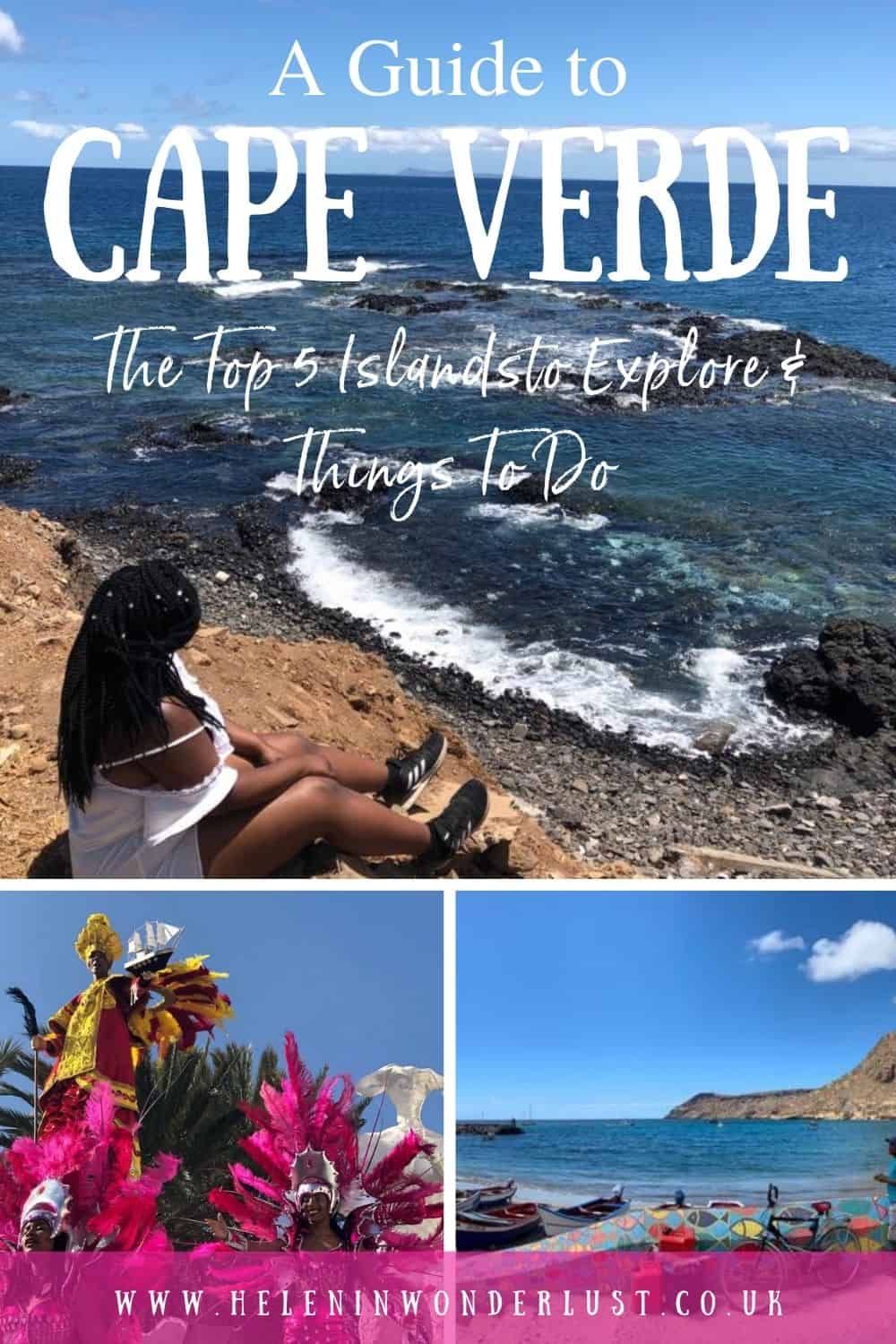 Cape Verde (also known as Cabo Verde) is one of those countries that truly changed my life.
It's a country comprised of 9 inhabited islands and other smaller uninhabited islands, situated off of the coast of West Africa, with its closest mainland African country being Senegal.
West Africa is often overlooked as a possible tourist destination, but West African countries, in particular, have hugely impacted the continent – from cuisines and music to clothing and much more. Cape Verde is no exception and though small in size, the country has soo much to offer!
Cape Verde is the hub of diversity and everybody is their own unique blend of different cultures. To fully understand the country's history and culture here my favourite Cape Verdean Islands in no particular order.
This is a guest post written by Adeola of AdeAfrica.com – you can also find her on Instagram & Youtube. Thanks, Adeola!
---
Top 5 Cape Verde Islands to Explore & Things To Do
---
1. Santiago
Praia, the capital of Cape Verde is located on the biggest island, Santiago. It is on the southern coast of Santiago and home to the southern collection of islands called the Ilhas do Sotavento.
Walking around this city feels like a resort as the streets are small and quiet. There are a few areas where there's a little more commotion such as the markets and shopping districts. But overall, there are still many squares, public benches and resting areas making the city the perfect balance between hustle and peace.
Some recommendations on this island are:
Cidade Velha
Cidade Velha is located just outside of Praia and was the first city in the whole of Cape Verde. The town literally means "˜old city' with a prominent pillar in the middle ofitss square. This pillar may not look like anything at first, but it holds a large significance.
The pillar was used by the Portuguese as a whipping and punishment post for disobedient slaves, and all other slaves were made to watch. When new slaves arrived from the mainland, they would disembark from the boats in this area, so the first images they saw were slaves hanging or shackled to the punishment post.
I definitely recommend going here with a guide or a native of the island to fully understand this UNESCO World Heritage site as many buildings and monuments can be misunderstood otherwise.
Quebra Canela
On Praia, you'll be spoilt for choice with the number of amazing beaches here. Pretty much all the beaches are filled with soft yellow/white and clear blue waters. Quebra Canela is the capital's most popular beach and the longest.
Both tourists and locals enjoy this beach and I'm sure when you visit too you'll understand why. Some other honourable mentions include; Prainha and Praia de Gamboa.
Pico da Antonia
Pico da Antonia is Santiago island's biggest mountain range with its highest peak reaching 1,392metres high. It's part of the Serra National Park and will show you a different side to the island, one way above the clouds.
Tarrafal
Tarrafal is the second biggest city on Santiago and is located on the northern coast of the island. This place is home to what many (locals included) would say are the best beaches in the country. Tarrafal beach is definitely the best beach in this city as its stretches for miles with soft fine sand and unique mountainous landscapes in the distance.
2. Sal
Though one of the smaller islands, Sal has become a big tourist hotspot and looking at the island it's understandable why. Sal is renowned for having some of the country's best beaches such as Santa Maria beach.
If you're on the island some must-see places include:
Salinas de Pedra Lume
Salinas de Pedra Lume is a crater surrounded by a lake 27 times saltier than the ocean and the dead sea! This place has recently become a major tourist attraction as the island gets its name from this lake. Sal meaning 'salt' in English. If you're ever on the island, I recommend going here for some floating fun.
Viveiro Botanical Garden
Also known as Pachamama Eco Park, this place is not only home to a beautiful garden with a cosy bar but it's attached to a wonderful botanical animal park, where flora & fauna live together in harmony. This botanical garden is home to parrots, 4 horned goats, donkey, horses, guinea pigs, chameleons, rabbits, monkeys and a diverse range of plant life.
Buracona
This place is also called Olho Azul by the locals and is located on the north-western coast of the island. Buracona is known for its rocky coastline and cave which is surrounded by a desert with crystal blue waters flowing through it.
Though I haven't been here personally, I do know that this place is like marmite, some people love it and other's don't. It's definitely worth checking out if you are on the island to form your own opinions about it.
Palmeira
Palmeira is a small and peaceful town in the north-western part of Sal. Here the streets are full of colourful houses and cobblestone streets. Located by the sea, you are spoilt with amazing authentic meals and a great view of the ocean.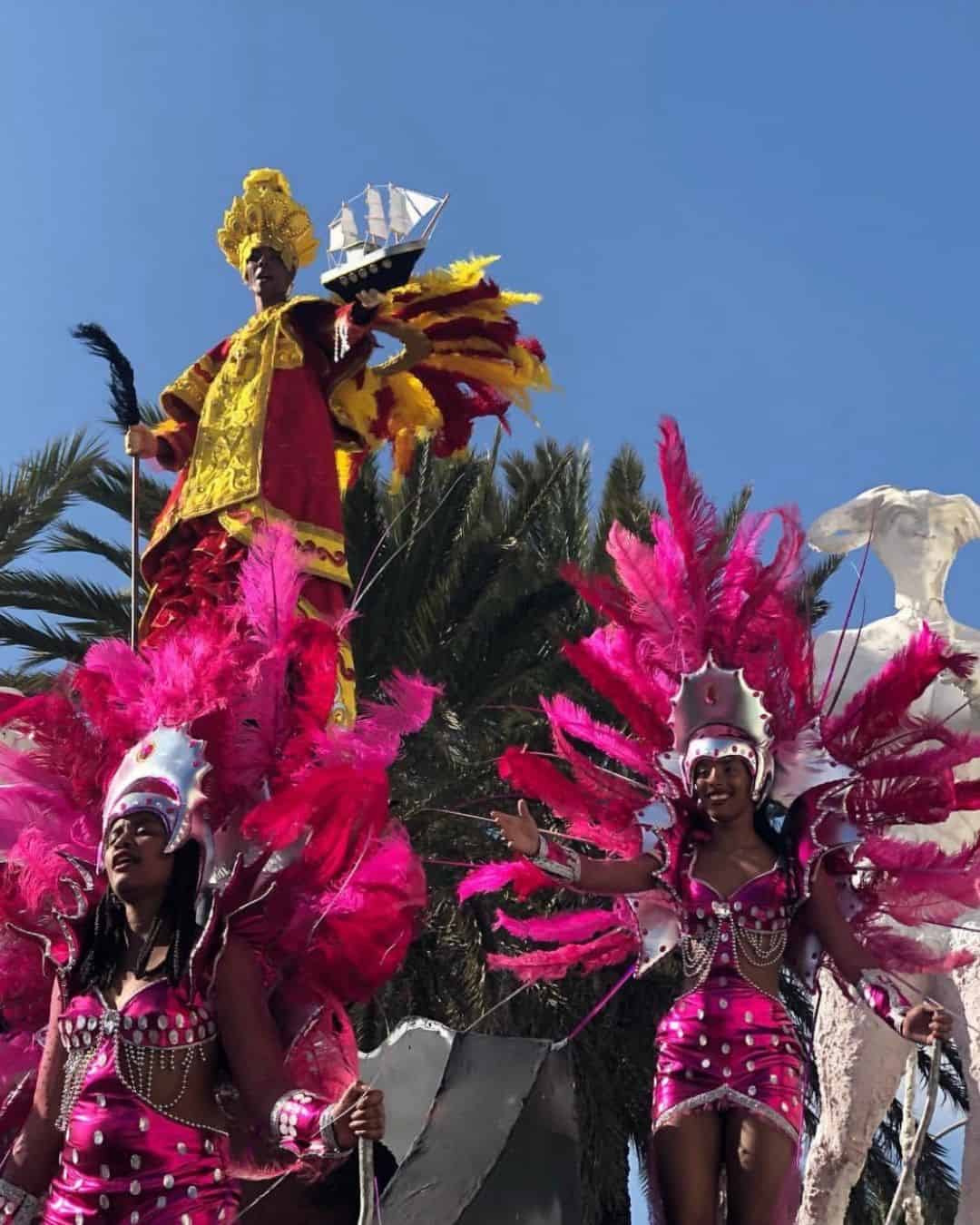 3. São Vincente
São Vincente is home to some great things and people such as the late Cesaria Evora (a world-renowned musician) and the country's biggest and best carnival.
Some of the best hotspots of the island include:
The People's Palace
Also known as The Palácio do Povo, formerly the Palácio do Governo. This palace is a public building in the city centre of Mindelo (The biggest city on Sao Vincente Island). It was built in 1874, as there the Portuguese planned to make Mindelo the Capital of the country.
The palace now hosts a carnival museum inside it. You definitely can't miss visiting this bright pink palace if you are on the island.
Belem Tower
This is a scaled-down version of Lisbon's Torre de Belem and home to a sea museum. Belem Tower is located in the north of the island which features exhibits the history, seafaring culture in the country.
Laginha Beach
This is said by many to be the best beach on Sao Vincente island, located in the north in the town of Mindelo. The beach is filled with soft fine, yellow, sand and clear blue waters. The beach is close to the centre of the town and has many modern bars and restaurants along the promenade. A trip here is a perfect day out for all solo, couple and family travellers.
Monte Verde
Monte Verde is São Vicente's highest peak, standing at 750m. You can choose to hike or take a car up to the top, but once you get to the summit, you're met with some truly superb panoramas to Mindelo and across the Atlantic. As much of the rest of the island is flat, you can look out across the plains and admire your surroundings.
Carnival
Cape Verdeans know how to party, with carnival time being no exception. For a small collection of Islands, I was taken aback by how huge their carnivals were. With parties and parades lasting all day and all night, you won't be disappointed if you decide to come.
The carnivals are usually held in February or March, so it's always good to check the government's website and book accommodation and flights in advance! It's said that the best carnivals are in the city of Mindelo.
Also try some grogue, a local alcoholic drink made from sugar cane which is similar to cachaca from Brazil. But be warned, it isn't for the faint-hearted.
4. Boa Vista
Boa Vista, which translates as 'beautiful view' has become a big tourist hotspot and looking at the island it's understandable why.
This island is much smaller and quieter providing a slice of paradise to all who visit. The island is also renowned for having some of the country's best beaches such as Varandinha, Santa Monica beach, Estoril beach and Spiaggia Di Curralinho.
This island is also said to be the best for water sports here such as scuba diving, parasailing, surfing, snorkelling and more.
Some other great attractions include:
Museu dos Naufragos
This museum is very unique as it shows the history and culture of the Cape Verde Islands in a very artistic way. Many who explore this museum have only positive things to say as its outlandish quirkiness is not one you can ignore.
Deserto de Viana
This mini desert is not something you see very often, as it is a beautiful untouched area where you can enjoy activities such as quad biking on the sand dunes.
Many of the hotels offer tours, so, if you are interested in quad biking this is the place to do it.
Sal Rei
Sal Rei, the capital of Boa Vista is a beautiful cultural town. In the daytime, these peaceful streets are filled with colourful houses, churches and museums and by night, the town comes to life and the waterfront restaurants, cafes and clubs are buzzing.
If you're looking for a laid-back evening, unwind at the beach bars while listening to live music by African drummers. Or if you want to party, you can dance the night away in one of the clubs where both local and international DJ's take the stage.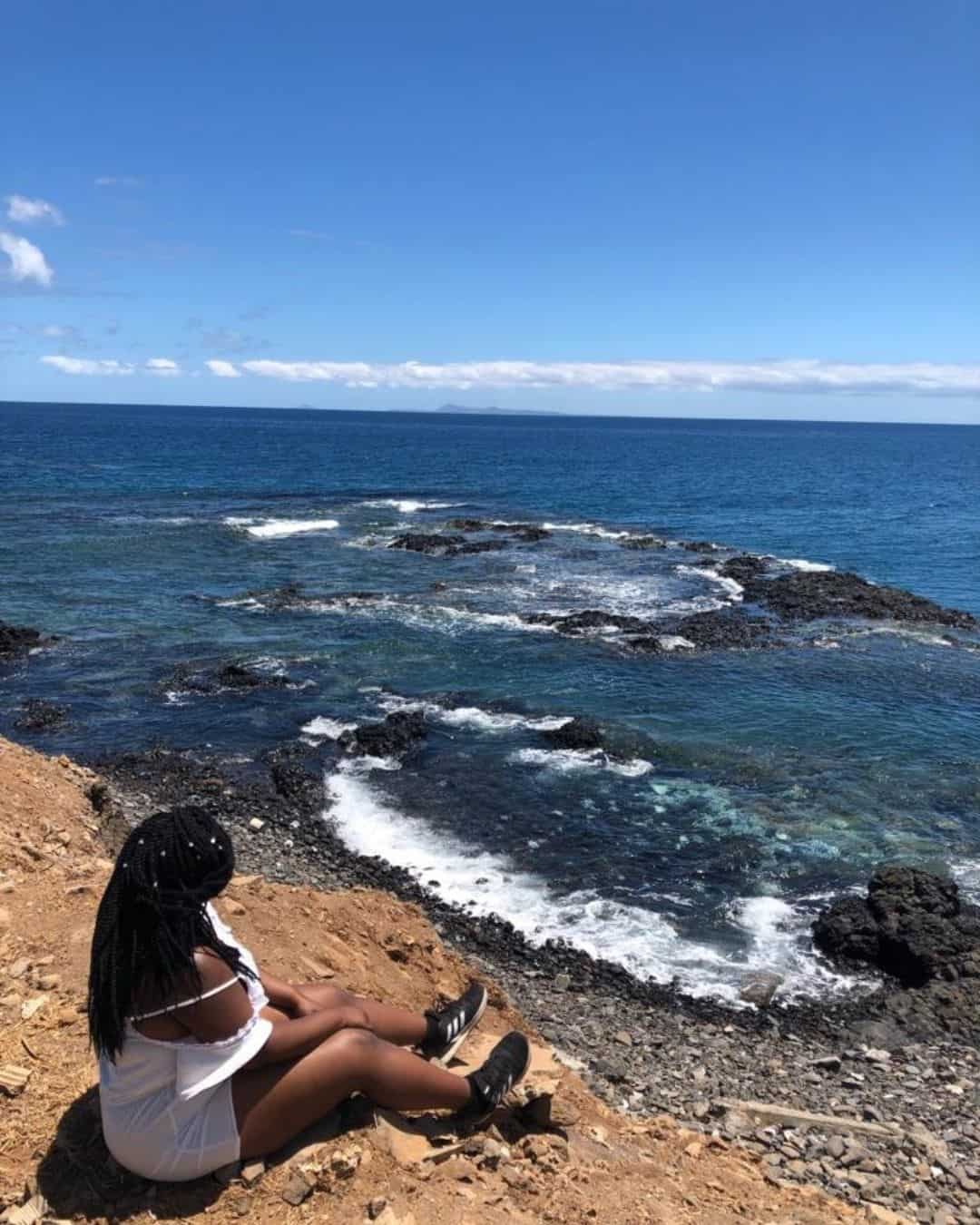 5. Santo Antão
Santo Antão is one of the greenest islands of Cape Verde and considered by many the most scenic.
Some popular things tourists like to do include:
Hiking
This island in Cape Verde is every hiker's dream. Many consider this island to be a hiker's heaven. Some recommended spots include; Monte Fontainhas, Pico da Cruz, Ribeira das Patas, Ribeira da Janela, Paul Tal and Ponta do Sol.
The volcanic nature of the island has led to incredible landforms, including very steep mountains, high cliffs, and deep valleys and gorges. It's also easy to hike independently without a guide.
Ponta Preta
Like all the other islands in this country, Santo Antão has some pretty great beaches too. Ponta Preta, meaning 'black point' is located on the southwestern part of the island and is one of the most popular beaches on the islands. It is great for surfing and relaxing after a long day's hike.
So which of the Cape Verde Islands is my favourite?
All of them! These islands in particular made me fall in love with the country, but I also recommend visiting other islands like Sao Nicolau or Fogo (which is home to Pico de Fogo, the country's highest point and both an active volcano and mountain).
I highly recommend visiting Cape Verde and if you go, please let me know which island you enjoyed the most in the comments below!