Last updated on March 27th, 2016 at 07:34 pm
This isn't going to be a long story, but I wanted to share it with you today, on Easter Sunday, a day I usually spend with my family. One particular year I was quite far away from home and I spent a special Easter in Uganda.
This a story of kindness.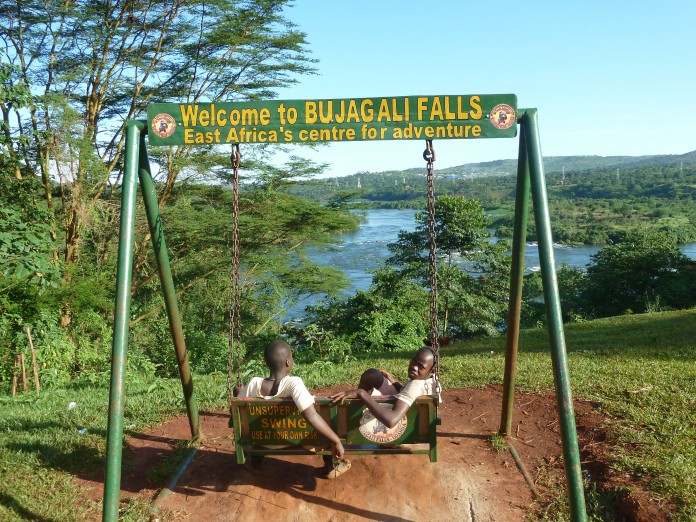 I was staying in the village of Bujagali Falls, on the outskirts of Jinja. I was just there for a few weeks, volunteering with a charity that I came across on my very first trip to Uganda in 2009 called Soft Power Education. It was around the time of the Royal Wedding and Easter so I took advantage of all the bank holidays so that I didn't use up too many of my holiday days.
But, there's something you should know about me – I don't like being away from home on the holidays! Easter and Christmas are family time, so I was a little sad to be so far away.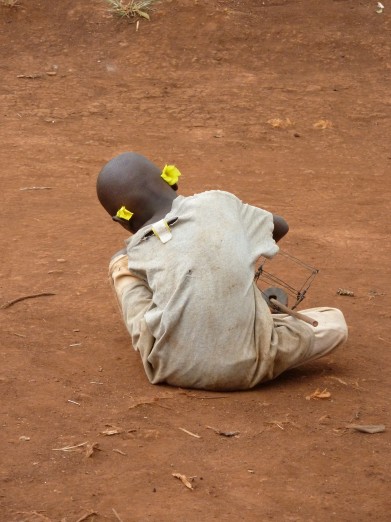 One afternoon after work, my friend Siobhan and I took a stroll through the village in the direction of the Soft Power Education Arts Centre, where each morning Kibii picked us up to take us to the local school we were painting. We walked along the dusty orange dirt roads, lined with green, leafy trees until we reached the office of another charity working in the area called the S.O.U.L. Foundation where another friend, Amanda, was the manager. Amanda had told us to pop in if we were passing, so we did.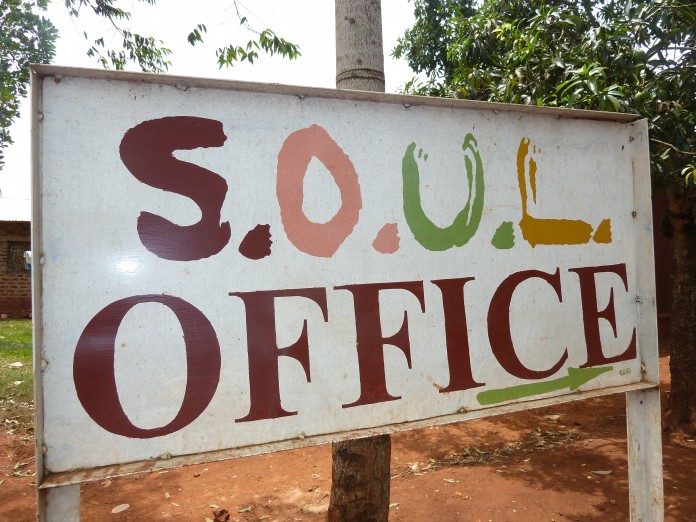 Outside the office was a small, school room. As Amanda was showing us around, children started to appear, curious to see what was going on.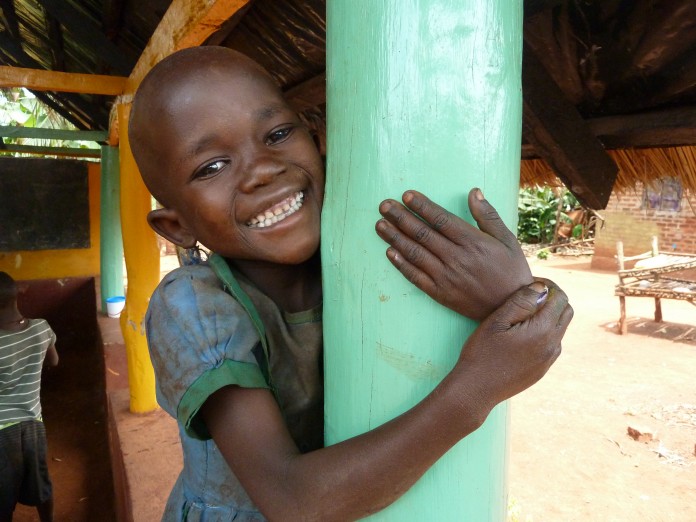 "Do you want to do a class while you are here?" Amanda asked.
Siobhan is a primary school teacher, and whilst I'm not a teacher, I used to be a qualified youth worker, so we were more than happy to take part. Siobhan did a maths class with some of the older children and I grabbed some art materials and made butterflies with the younger kids. It was one of the loveliest afternoons I've ever spent.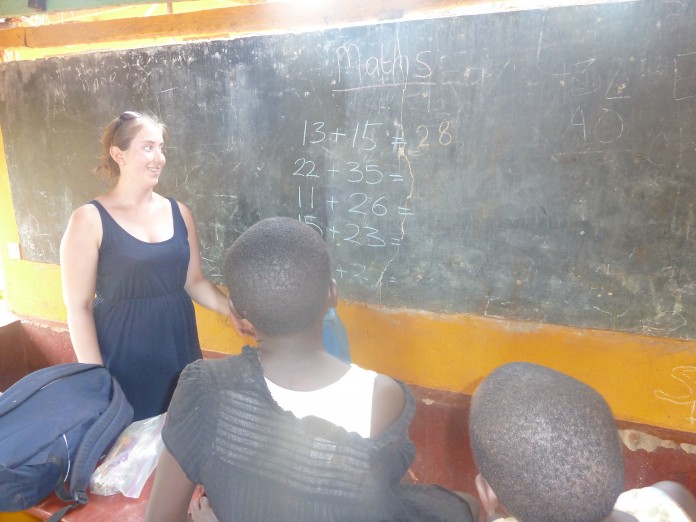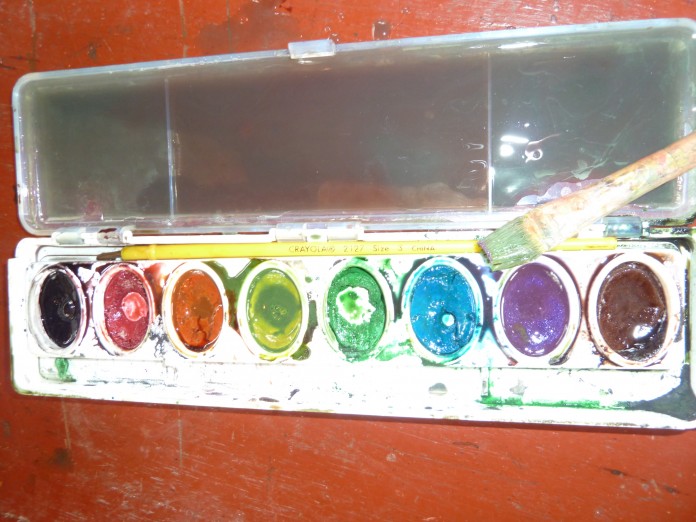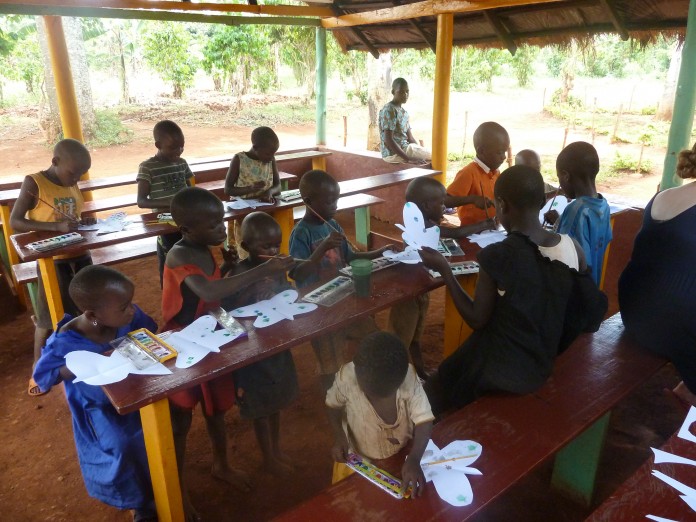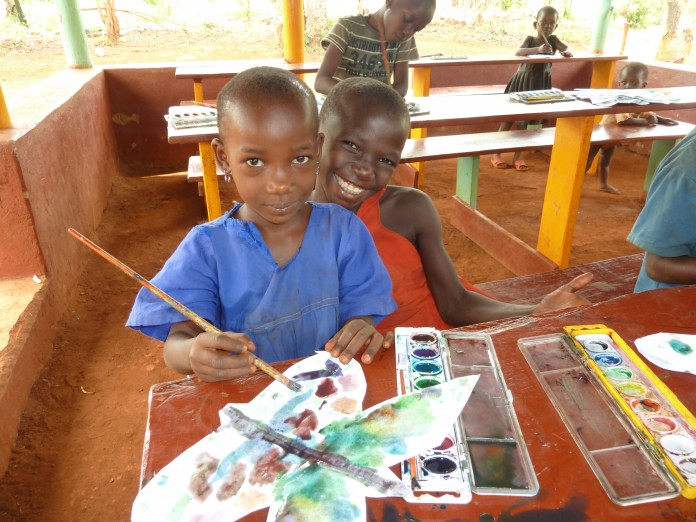 After we'd finished, one of the kids, presented me with her butterfly. On the back it read 'Thank you Helen, from your friend Abigel' – I still have it.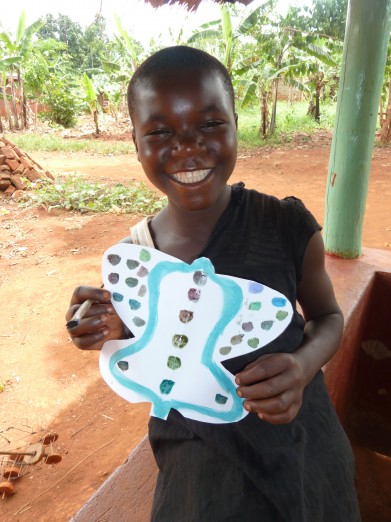 Abigel and her brother, Joseph asked if we would come and see their home. They took a hand each and led me down a grassy path towards the house. Lots of children followed, and as it turned out, many of them were from the same family. At the house, we were introduced to their mum, aunties and older sisters, Agnes, Brenda and Jessica. As we were leaving, they asked if we would like to come to lunch on the coming Sunday, Easter Sunday.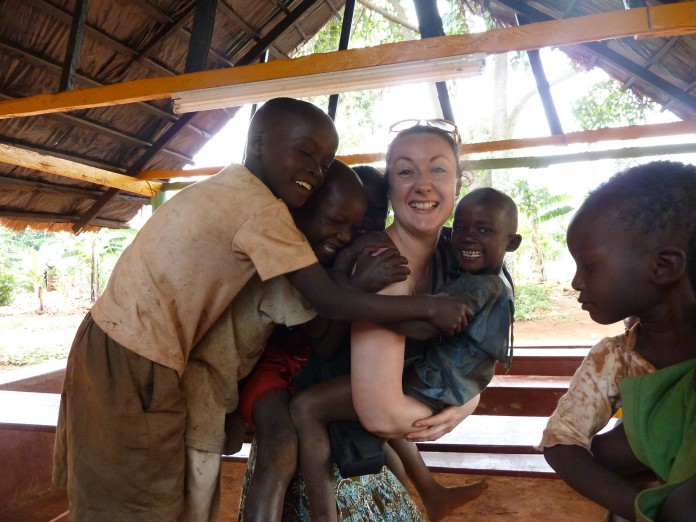 I said I'd love to come, however afterwards I was a little apprehensive. I knew the family didn't have a lot of money so I didn't want to put them out, but Amanda was also going along, and after chatting about it we decided to each take a chicken.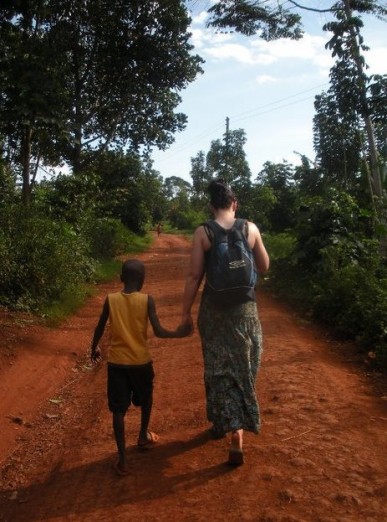 Early on Easter Sunday morning, Siobhan and I met Joseph and his friend and headed through the village to a women's chicken co-operative, also started by the S.O.U.L. Foundation to buy our chicken. I hadn't really thought about the fact that the chicken would be alive when I bought it! Once purchased, we walked back to the village centre where we said bye to Joseph. He skipped off happily towards home, holding the chicken.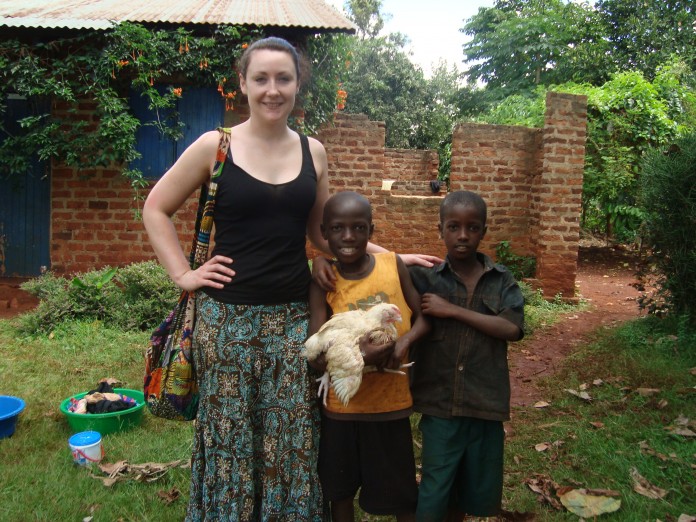 Amanda and I arrived at the house promptly at 2pm. Everyone was there to greet us and they showed us inside. The house was basic with stone walls and a concrete floor and just a few rooms. There was a small couch, a chair and a coffee table with an embroidered cloth on. Amanda and I sat down. Bowls of food were put in front of us, chicken (sorry chicken), pork, potatoes, ugali, beans… there was so much food! I waited for everyone to tuck in. But no, the family had already eaten, this food was all for us. I wasn't sure whether they had actually all eaten, or whether they had but had saved the best for us. But what I did know was that they had gone to a lot of effort to make us feel welcome.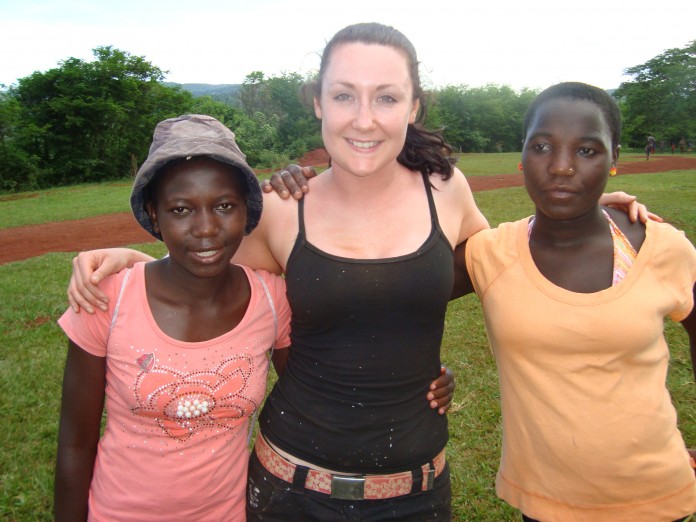 We were adopted by this wonderful family who went out of their way to welcome us, feed us and make sure that we had a nice Easter whilst we were far away from our own families. I've never forgotten that and I am still to this day, blown away by the kindness they showed me that day, and in the days afterwards.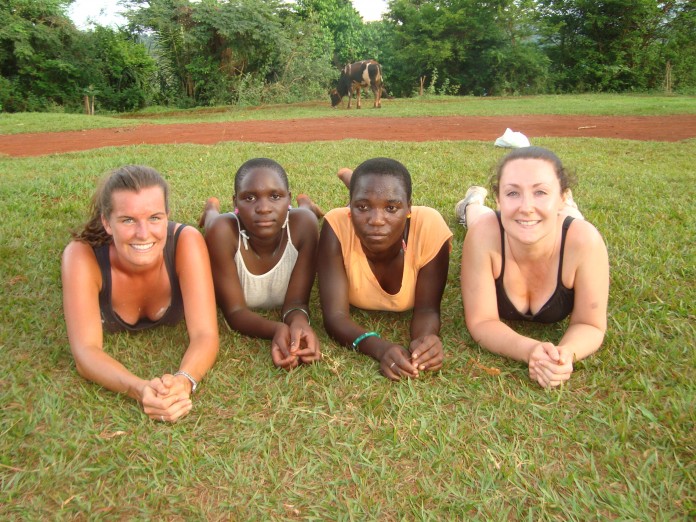 Each day we'd play with the younger ones on the way home from school. As I walked I'd often feel a little hand slip into mine and I knew it was Joseph before I even looked down. I became good friends with the older girls, and each day around sunset, my friend Kate and I would join them for a game of netball on the green overlooking the Nile, then sit around playing cards and talking about, well, usual girl stuff.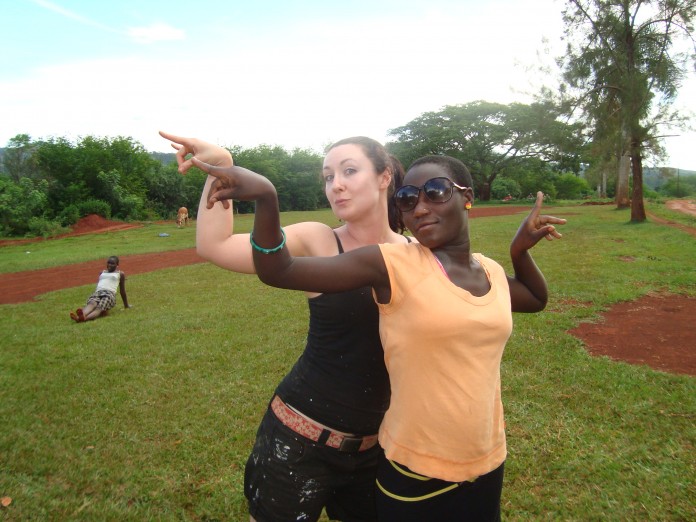 Isn't it funny how some of your best travel memories are sometimes the most 'normal' moments when you find yourself connecting with people, rather than that time you saw this big landmark or that big landmark. Making connections around the world has always been my favourite thing about travel.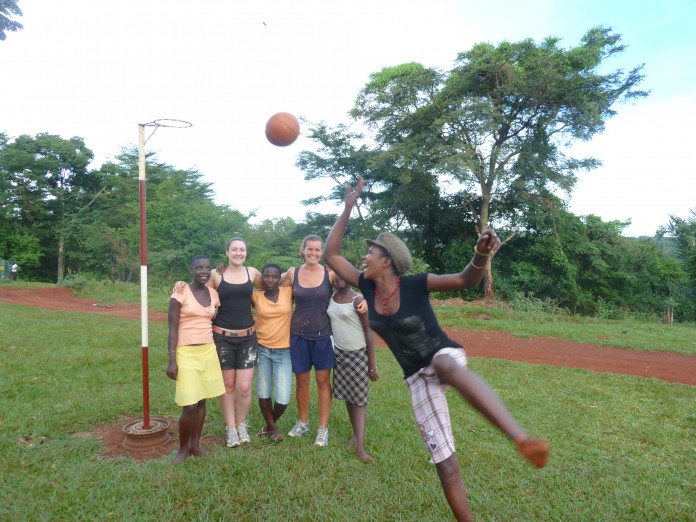 I hope to go back to Bujagali to visit my friends again someday soon. Until then, I will keep their kindness in my heart.
Have you ever been shown real kindness whilst you were travelling or been adopted by a family?