Last updated on July 11th, 2021 at 08:18 am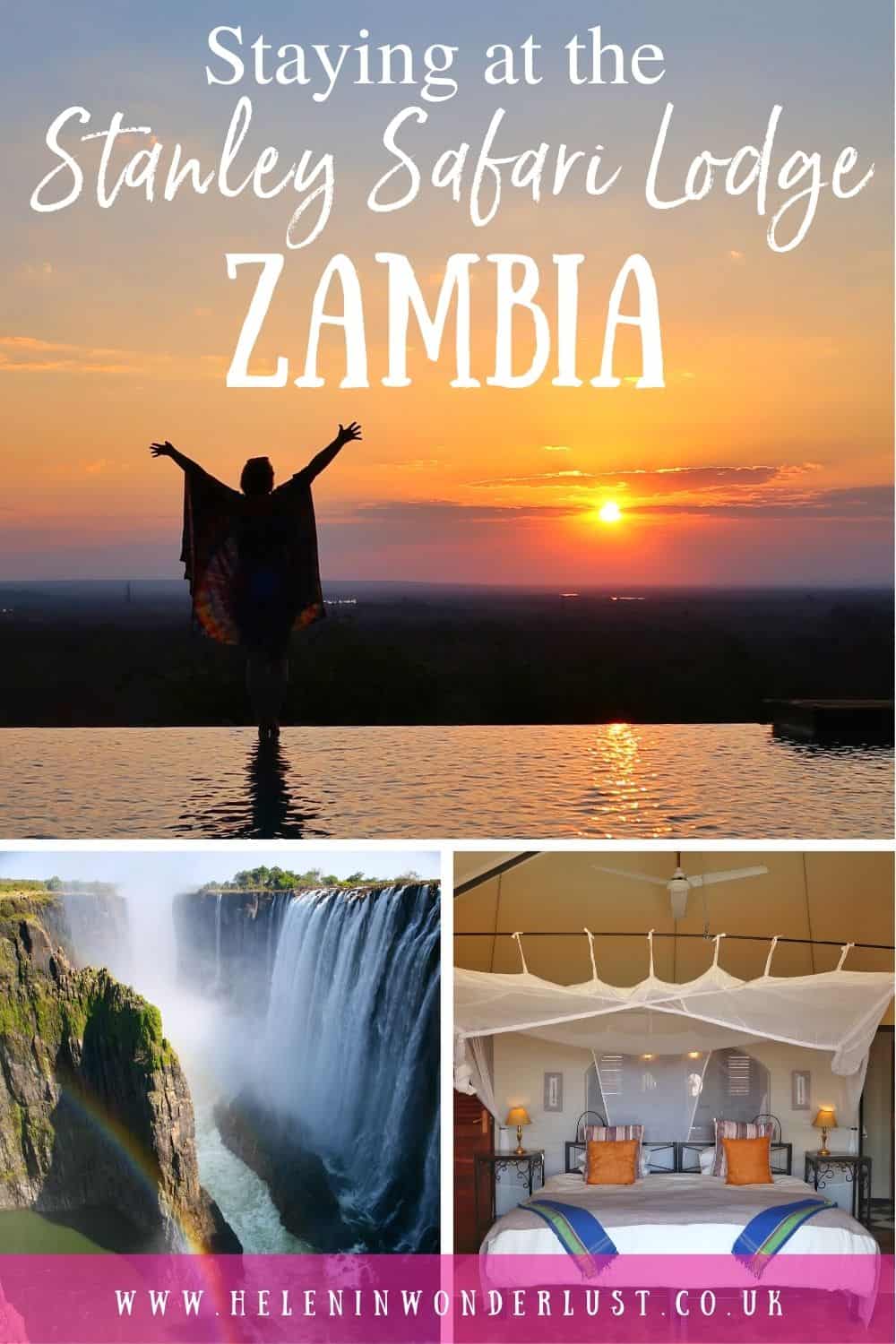 Livingstone, Zambia is one of my favourite places in the whole of Africa, not only because of the wonderful Zambian hospitality but because there are so many great things to do there.
In Livingstone, you really feel like you're in Africa, yet there are lots of home comforts too and it's the place where I'll often rest in between running tours – you might call it a home away from home.
After being on safari in Botswana for a couple of weeks, I had a few days to recoup before I travelled to Tanzania, so I checked into Robin Pope Safaris' Stanley Safari Lodge in Livingstone, Zambia.
---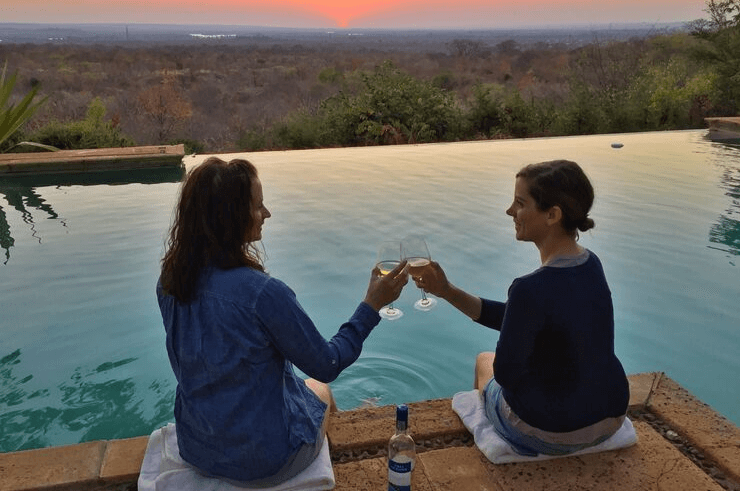 The Lodge
This luxury lodge is situated just outside of Livingstone town, in a stunning and tranquil location on the border of Mosi-oa-Tunya National Park, just 10 minutes' drive from Victoria Falls.Â
Stanley Safari Lodge is run by Robin Pope Safaris who offer accommodation and safari packages across Zambia, Malawi and Zimbabwe.Â
The lounge area is spacious yet comfortable, with comfy chairs and a big open fireplace, which was a lovely place to sit, chat and drink wine in the evenings. They also have wifi, games and books to keep you occupied.Â
At the back of the lodge is a west-facing infinity pool with views over the surrounding landscape and sunsets to die for. You can also see the spray from the Falls when the water level is high enough. It's the perfect place to relax after a busy day of activities.
---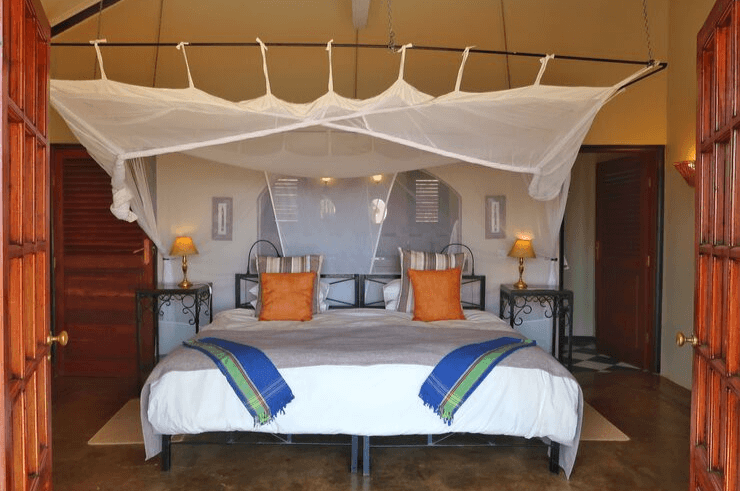 The Rooms
Each of the 10 rooms at the lodge is incredible, a mix of African-chic and old-world colonial glamour, individually decorated, spread out from one another to allow for total privacy and all with views over the surrounding landscape!Â
Some of the rooms have their own pools and some with fully open windows, allowing you to feel as though you are really immersed in nature and the African bush, yet with the comfiest beds and beautiful bathrooms – true luxury.Â
Each evening, the staff would come to the room to spray for mosquitoes, put down our nets and leave us a little chocolate on the pillow which I thought was a lovely touch.Â
It was just the rest I needed.Â
---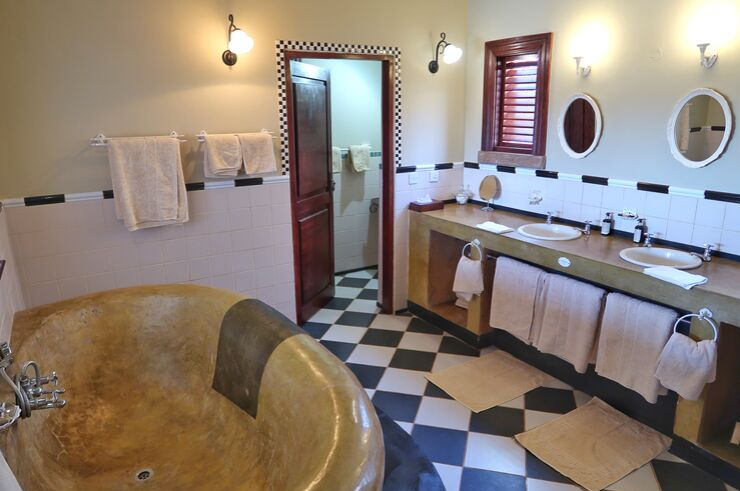 Getting There
Stanley Safari Lodge is situated in a beautiful location, just a short way from Livingstone town and Victoria Falls, close to Mukuni village.Â
The lodge provides pick up from Livingstone Airport, Victoria Falls Airport in Zimbabwe and Kasane Airport in Botswana, as well as other locations upon request and all transport to the varies activities is included in the package.
---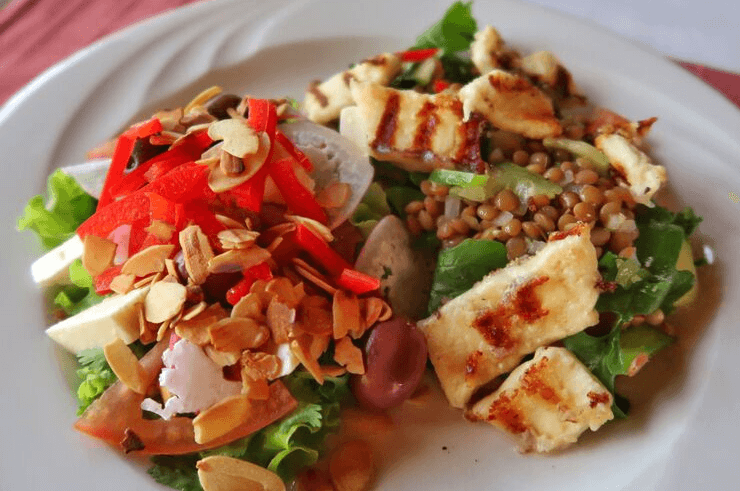 Food & Drink
Wow! Just"¦ wow! The food at Stanley Safari Lodge was OUT OF THIS WORLD.Â
The menu was varied and delicious, with a couple of options to choose from, which was always difficult because everything sounded so good, so we would order both and share.Â
The meal came with warm fresh bread and butter, which was divine, and we would enjoy our meals in a different location around the lodge each day, which just added to the whole experience.Â
My favourite meal of the stay was the feta and halloumi salad, which the chef kindly gave me the recipe for – I can't wait to make it as soon as I get home!Â
Plus, they had a very well-stocked bar (including my favourite – Amarula) and a great wine list!Â
---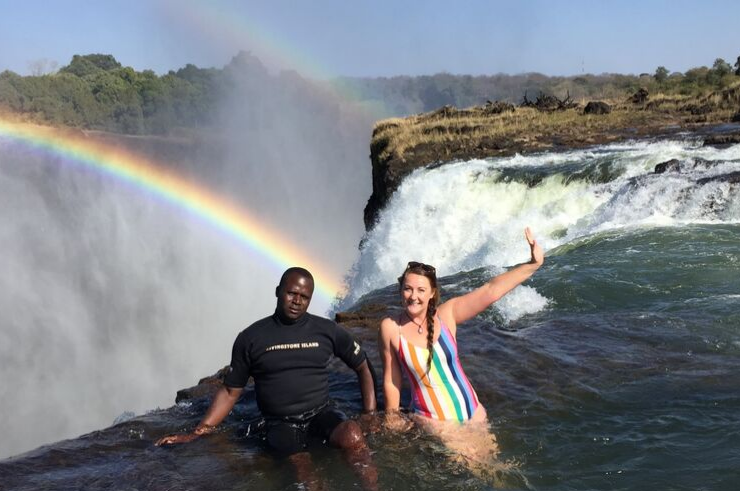 Things To Do
There are so many things to do in Livingstone that you could easily spend a week or more there and not be bored. Whilst we were there, we took part in the following activities:Â
Swim in Devil's PoolÂ
Swimming at the top of Victoria Falls in 'Devil's Pool' is a great activity with incredible photo opportunities and afterwards, you'll enjoy a delicious meal on Livingstone Island, the place where David Livingstone first saw this magnificent sight.Â
This is one of the best things I've ever done in my life!Â
Take a Tour of Victoria FallsÂ
You cannot visit Livingstone without taking a trip to Victoria Falls, one of the '7 Wonders of the Natural World', known locally as 'The Smoke That Thunders'.Â
Stanley Safari Lodge can organise a guided tour of the falls, or you can just wander around at your leisure, exploring the paths around the top of the falls and admiring the incredible views.Â
Visit Mukuni VillageÂ
If you're looking to get an insight into the local culture, make a visit to Mukuni Village.Â
My friend and I, along with our two guides from the lodge, rode mountain bikes to the village where we met a local village guide who showed us around, taking us to local homes, telling us the history of the village and its' people.Â
---
---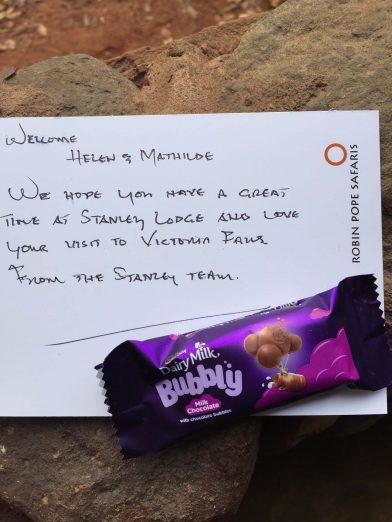 My Overall Experience
We spent three nights at the lodge, relaxing, eating, being looked after and taking part in a few activities.Â
I've stayed in many hotels around the world, but I've never experienced service quite like this. It was fantastic and I would highly recommend the experience.Â
We were looked after by Regina, a lovely Zambian lady from the nearby Mukuni village. She was just a delight, looking after us and taking care of everything we needed.Â
The managers, Jonathan and Sylvia, were extremely welcoming, helping us to arrange activities and taking the time to come and chat with us in the evenings, about our day and giving us tips for our time at the lodge.Â
---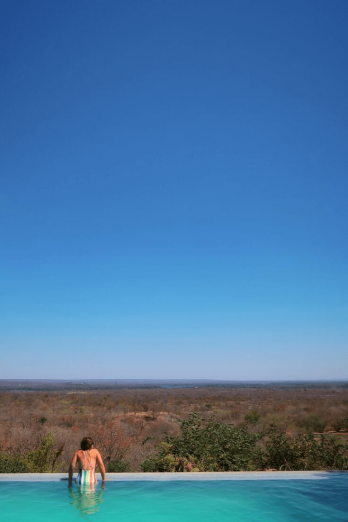 Essential Info
Stanley Safari Lodge is owned and run by Robin Pope Safaris, a family run business, founded in 1986.Â
Robin Pope Safaris run safari holidays in Zambia, Malawi and Zimbabwe – three of the best safari destinations in the world and you can combine your stay at Stanley Safari Lodge with their other locations, including South Luangwa National Park (Zambia), Majete Wildlife Reserve, Liwonde National Park & Lake Malawi (Malawi), and Mana Pools (Zimbabwe)."¯Â
You can book your safari and stay at Stanley Safari Lodge here.Â
Like this post? Pin It For Later!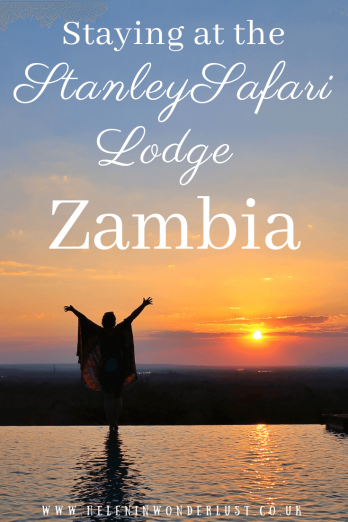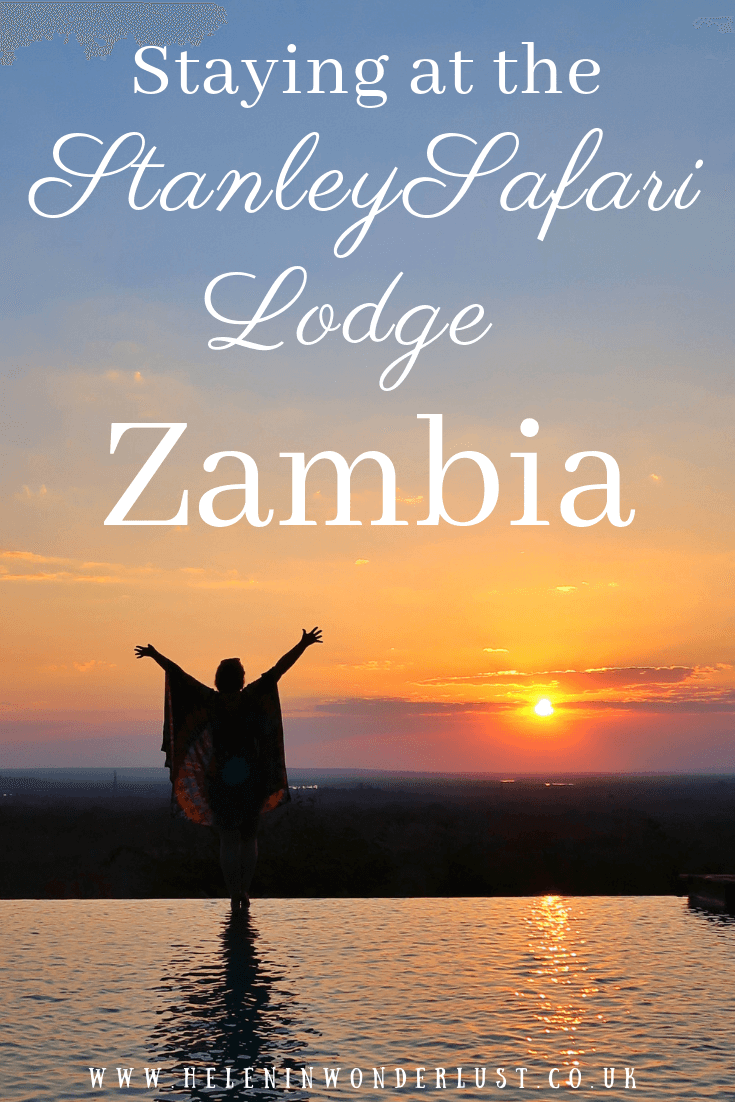 ---
Disclaimer:Â I was a guest of the Stanley Safari Lodge and Robin Pope Safaris during my stay, however, they did not ask me to write a favourable review and all opinions are my own.